Something tells me that I might regret this when it comes to dealing with the comments afterwards.
For the record, I'm not posting this for the sake of controversy or to purposely whip up an e-storm. I'm posting this because I think it's a genuinely interesting approach and not something I've seen before. It's probably the first car in a really long time to take me aback, for good or bad.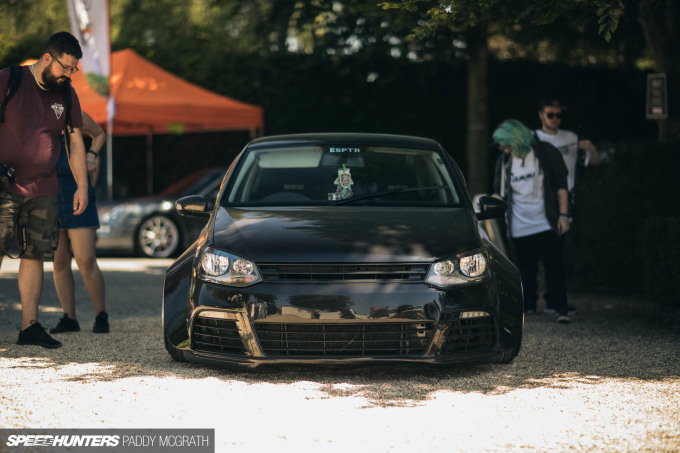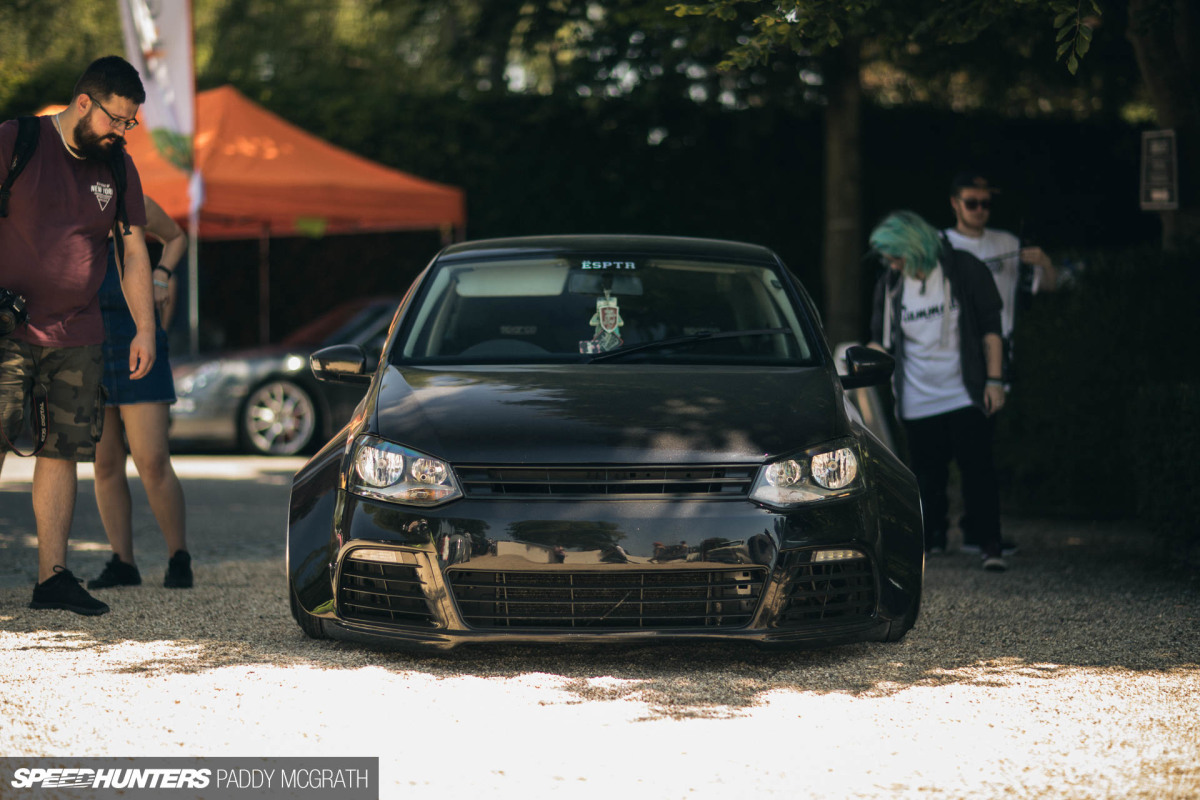 It was hiding under the trees on the outside of the circuit at Goodwood, during Players Classic. A black car on a sunny day, in the shade; I thought my eyes were playing tricks with me at first. 'Surely, there's no way they've gone that wide with the overfenders,' I thought, while simultaneously reminding myself not to call me Shirley.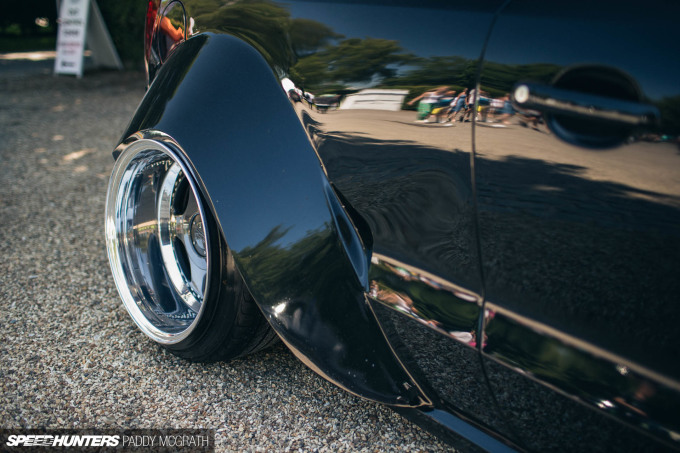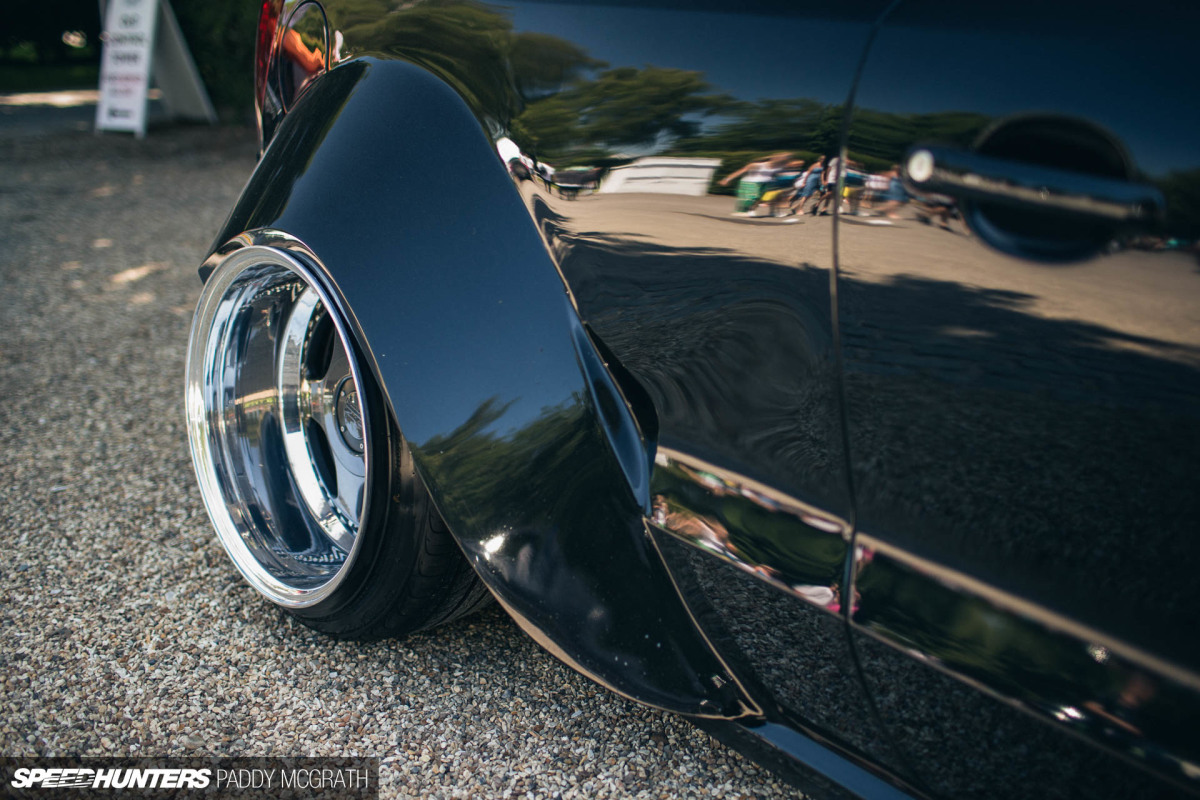 But they had. I'm not even sure if Bosozoku is even the correct term to describe it, or even if a German car can be described as such, but there's nothing else that comes close when trying to compare it. Khyzyl jokingly described it as Bosotan, a combination of Bosozoku and Shakotan, but I think in his quip, he might have come closest to putting a label on it.
Not that it needs, or even wants one.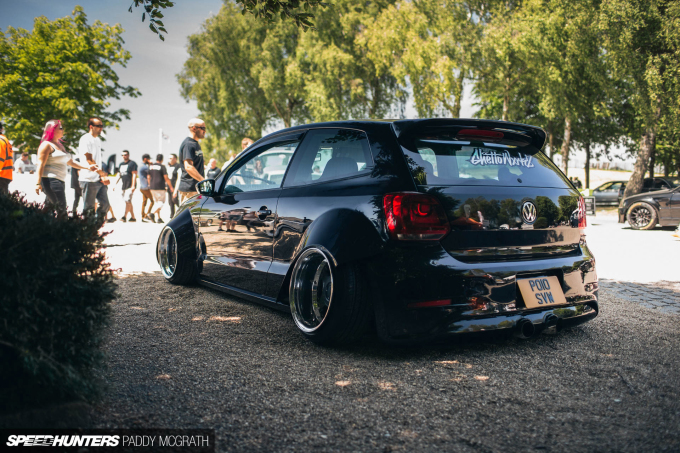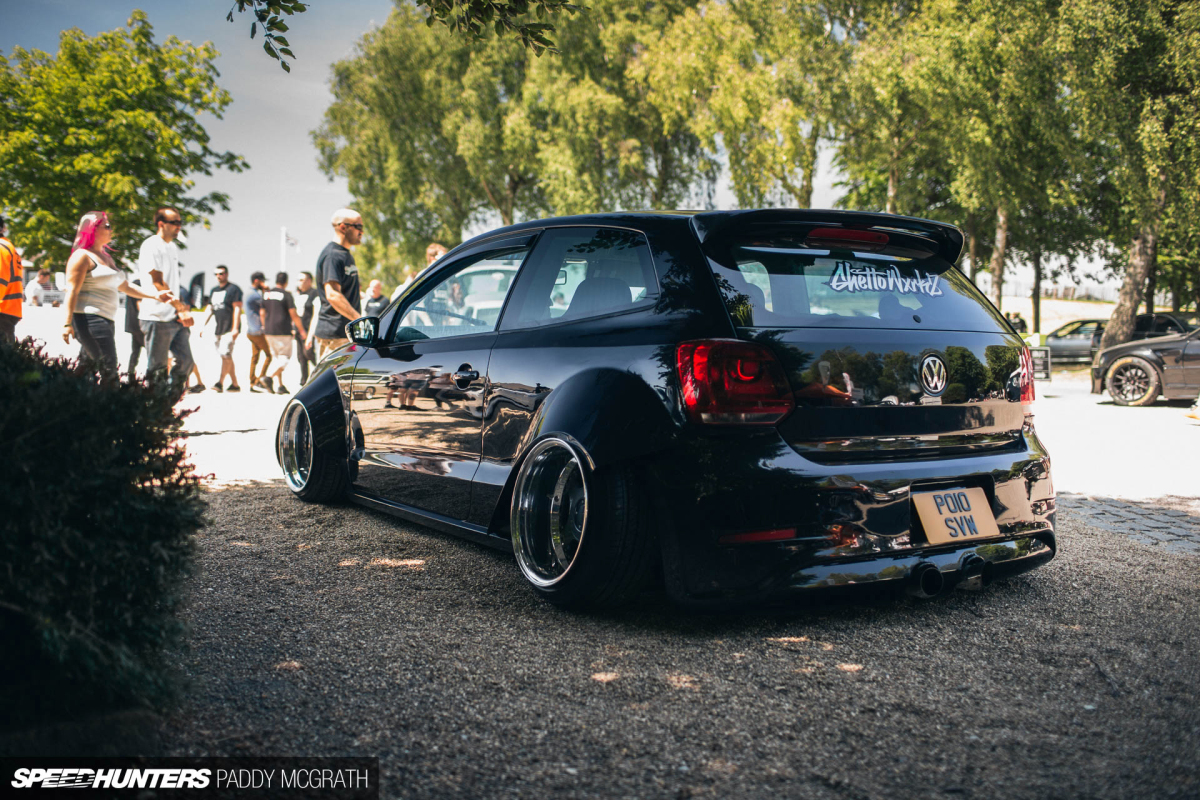 Once I got past the initial shock, I began to try and rationalise it. Maybe it's a statement against overfenders, hurriedly forcing the craze to its inevitable conclusion? Maybe it was born out of a genuine dedication to fuse two very different styles into one car? Or maybe, someone just wanted to build a car for themselves and be damned what others might think? It's an odd car, that's for sure; but it's not something you're going to forget.
Building something like this, you would have to know that it's going to divide opinions, but some people genuinely don't care what others think. I would have loved to have spoken to its owner and to pick their brain about it, and to find out what inspired them to build this. Whether you appreciate the concept or not, it is well put together. The extreme, well, everything, are all part of the look.
I really did consider not sharing this, purely to avoid the headache of what might come afterwards. But, that's not what Speedhunters (or Stancehunters or Stretchhunters etc… we've heard them all before, they're still not original or funny) should be about. You might love it, you might strongly dislike it, but it's still a part of what makes up car culture today, regardless. Personally, I don't love it, and I don't hate it, but I sort of respect it in some ways. Is brave the right word, perhaps?
One thing's for sure, you won't see another like it today.
Paddy McGrath
Instagram: pmcgphotos
Twitter: pmcgphotos
paddy@speedhunters.com