What's more pleasing than seeing a fast sports car turned into something even faster and driven properly on track?
There's nothing that really comes close to it if you ask me; it's a dream being lived, and something that many of us aspire to. But when the car in question is an R34 Nissan Skyline GT-R, it's even more satisfying.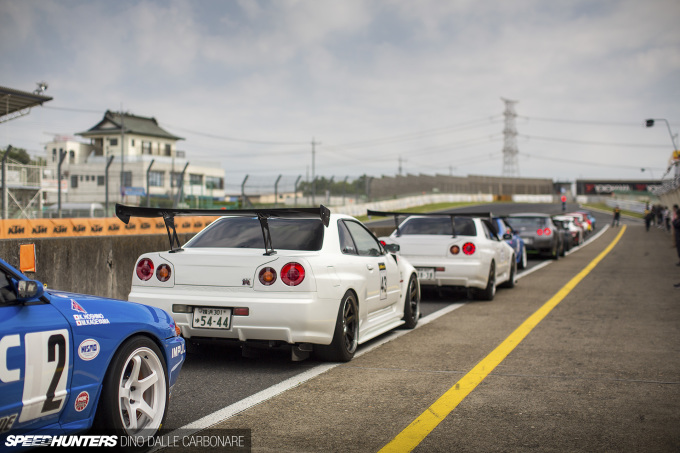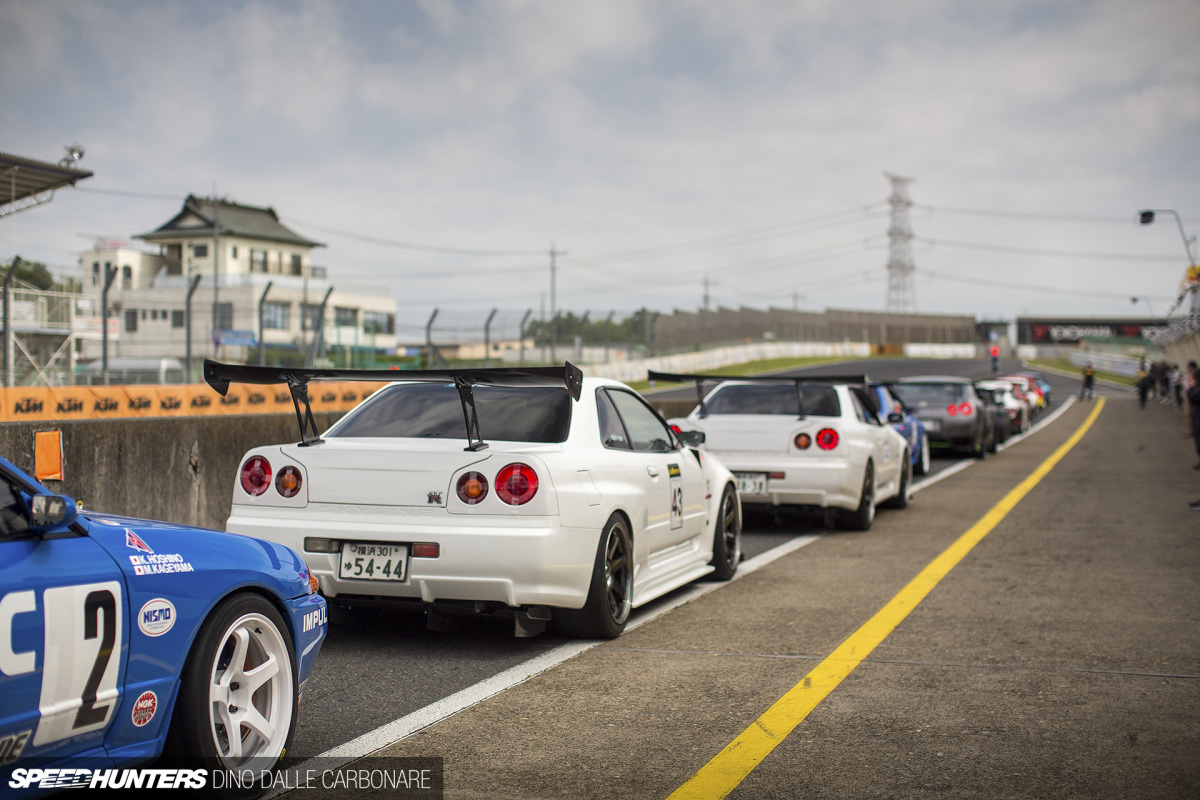 An idlers Games event isn't where you would normally expect to come across a GT-R, but this time around there were quite a few of them entered in the big boys class – Super SS-T – along with familiar machines like Nakai-san's purple 993, AKA Rotana. Squeezed in between a Power House Amuse R35 GT-R and a Calsonic R32 replica were a pair of Auto Gallery Yokohama-built san-yon that visually had a lot in common.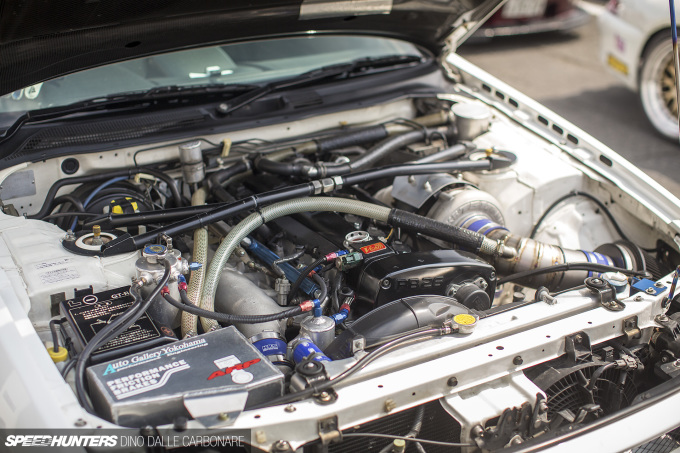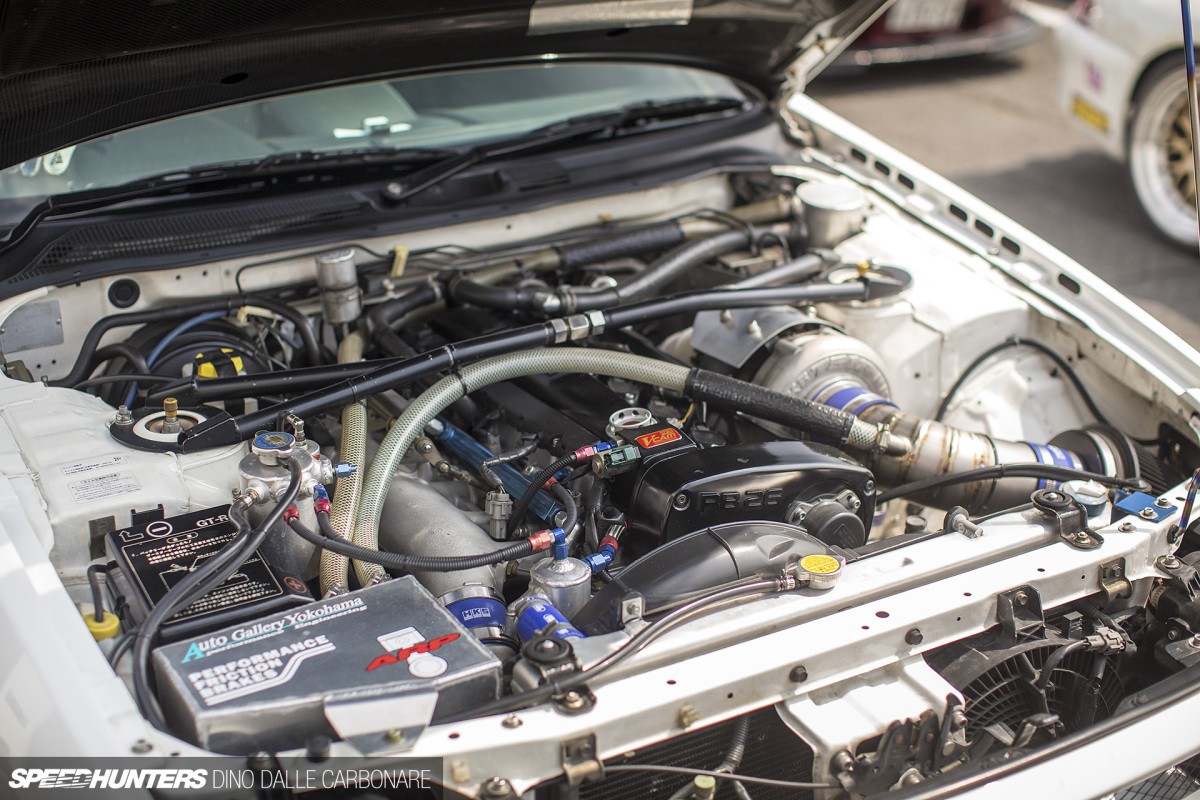 They didn't stick around too long after their second outing, but I was lucky enough to check out some details of the #43 car which was running a pretty recognizable AGY set up under its lightweight carbon hood.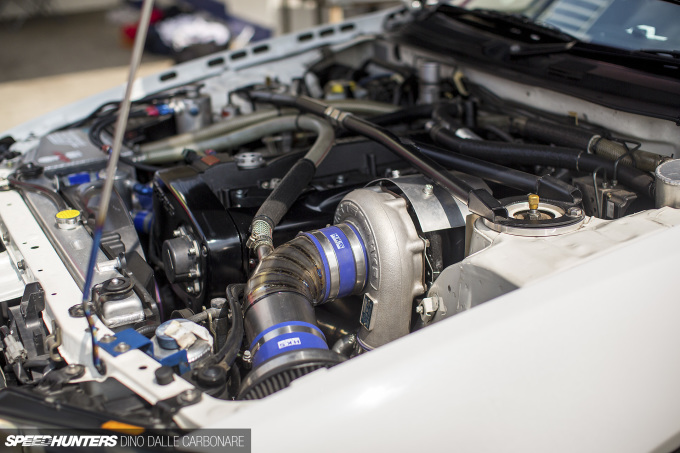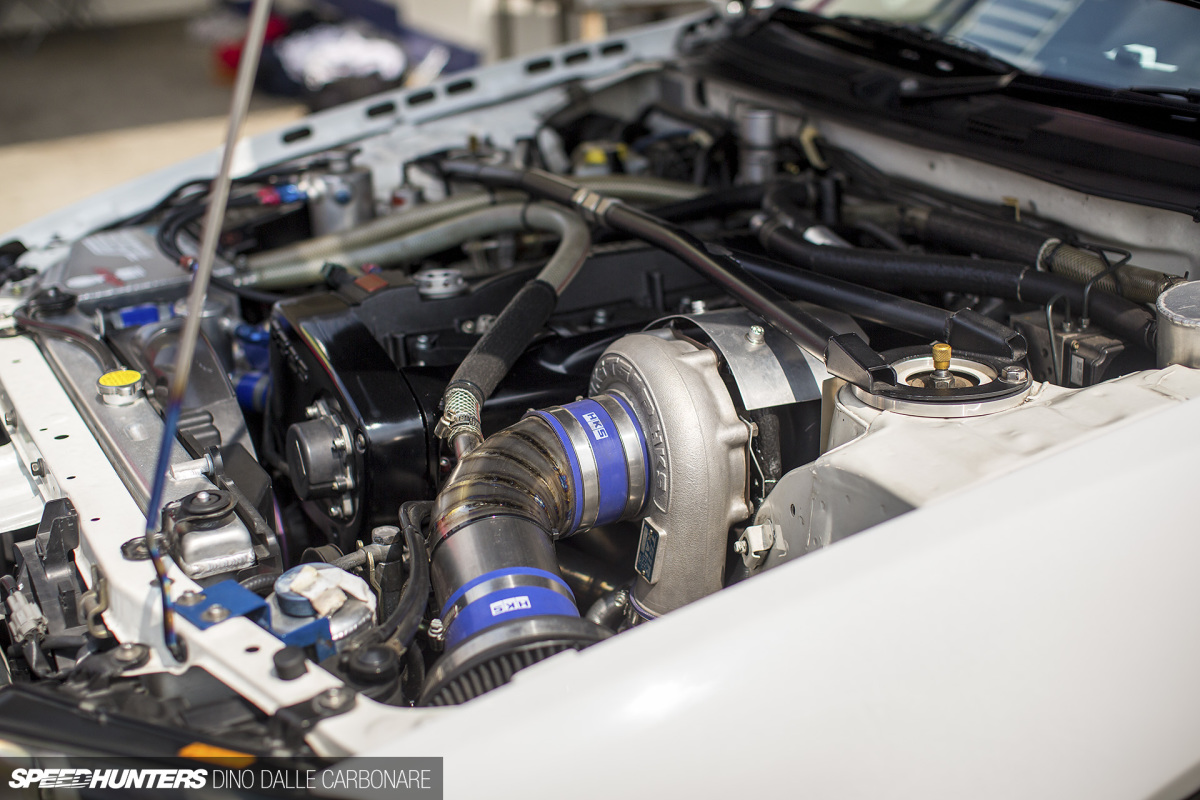 I say that because pretty much every R34 I've seen put together by the famed Yokohama-based shop has sported a single turbo conversion, anything from a 'smaller' HKS T04Z through to the still popular Trust T78 and T88.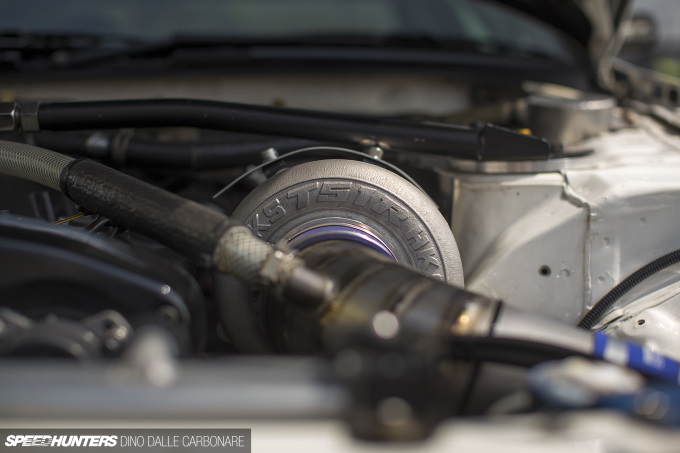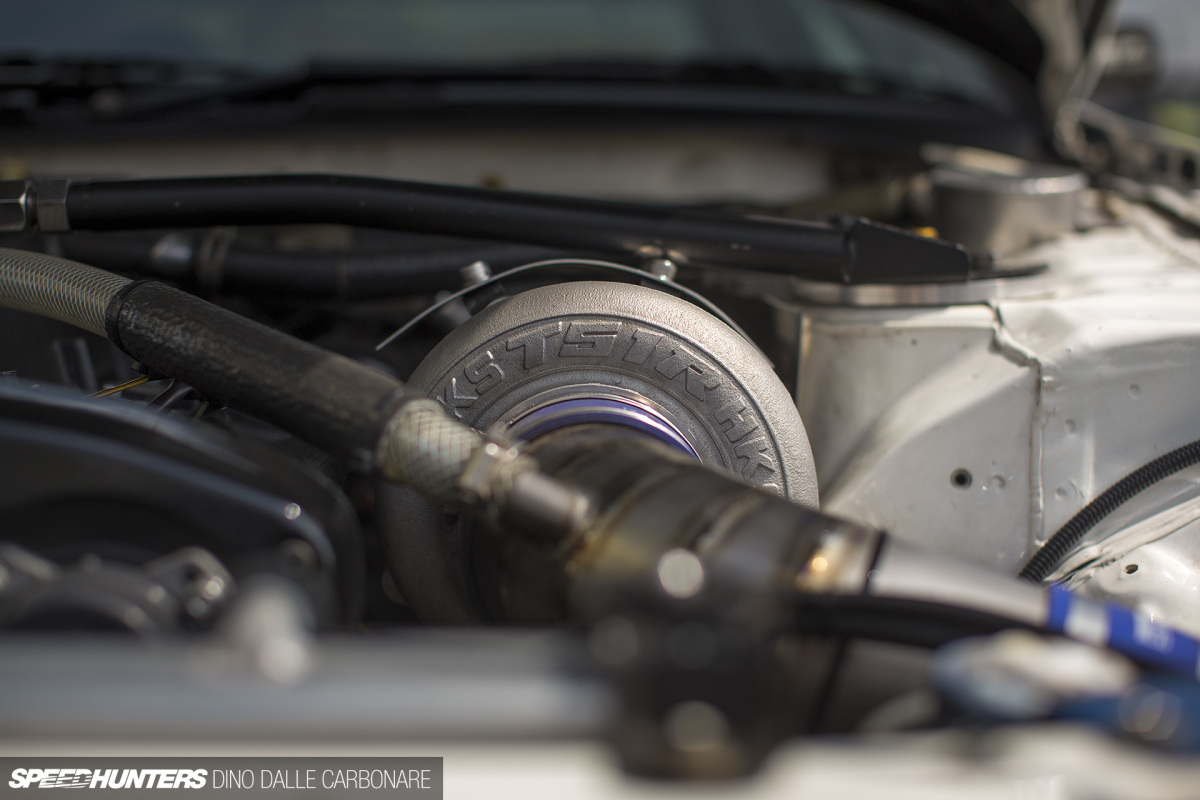 This stroked and HKS V-Cam-equipped RB however was packing an even larger HKS T51R which has enough capacity to flow 1000hp.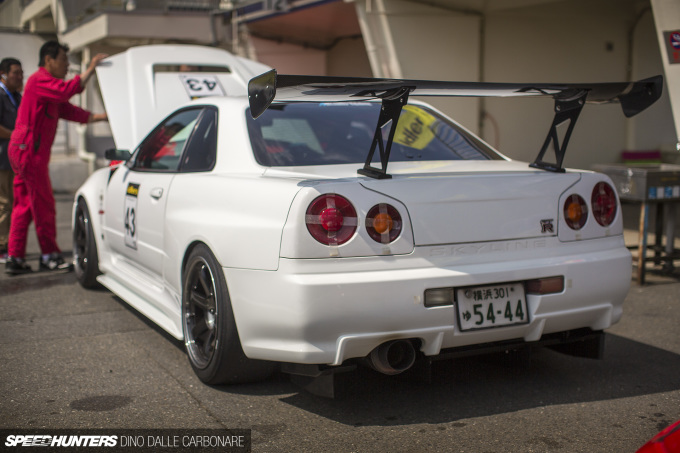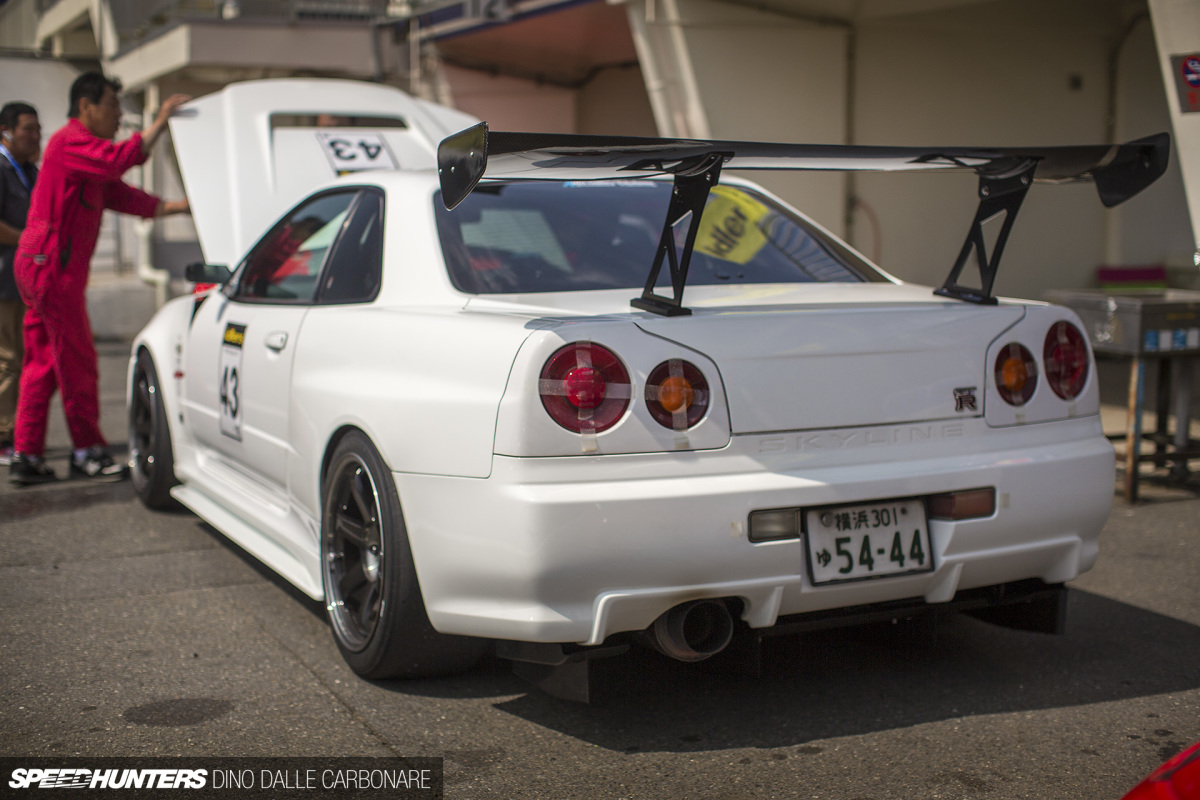 That said, this car was probably sitting around the 750-800hp mark with safe levels of boost and a tune more focused towards extracting maximum mid-range punch. The soundtrack provided by the external wastegate is guaranteed to make the hairs on the back of your neck stand on end.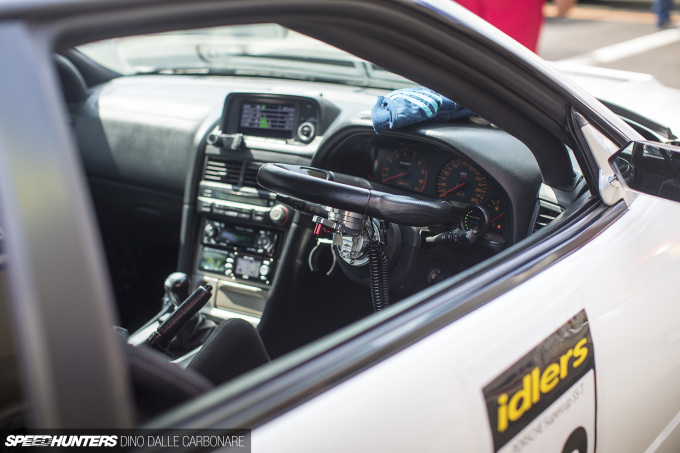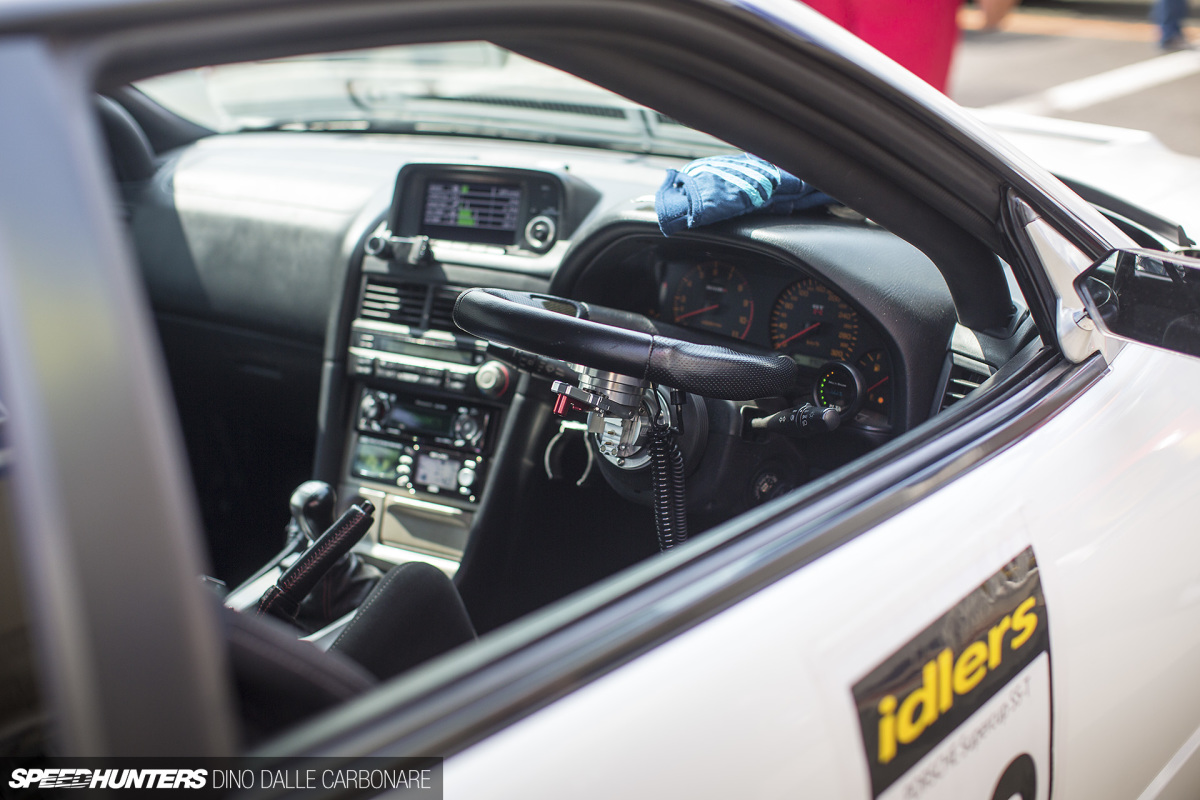 As you many have noticed in the engine bay shot, the blow by gasses are recirculated into the intake before the turbo which is a move necessary to get the car roadworthy in Japan and pass the shaken. So yes, this is a street-driven car with licence plates and all.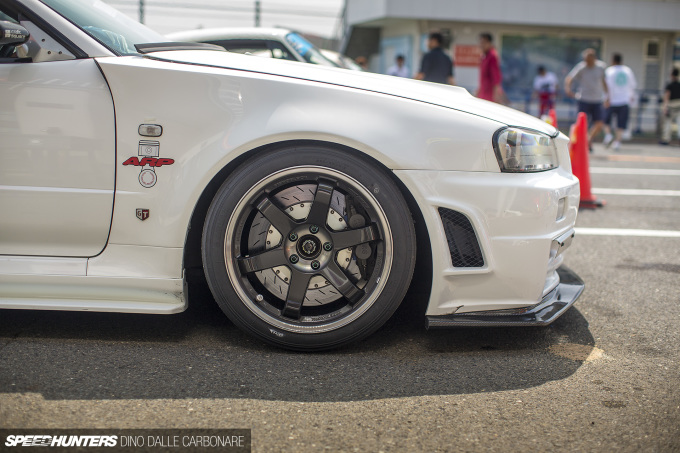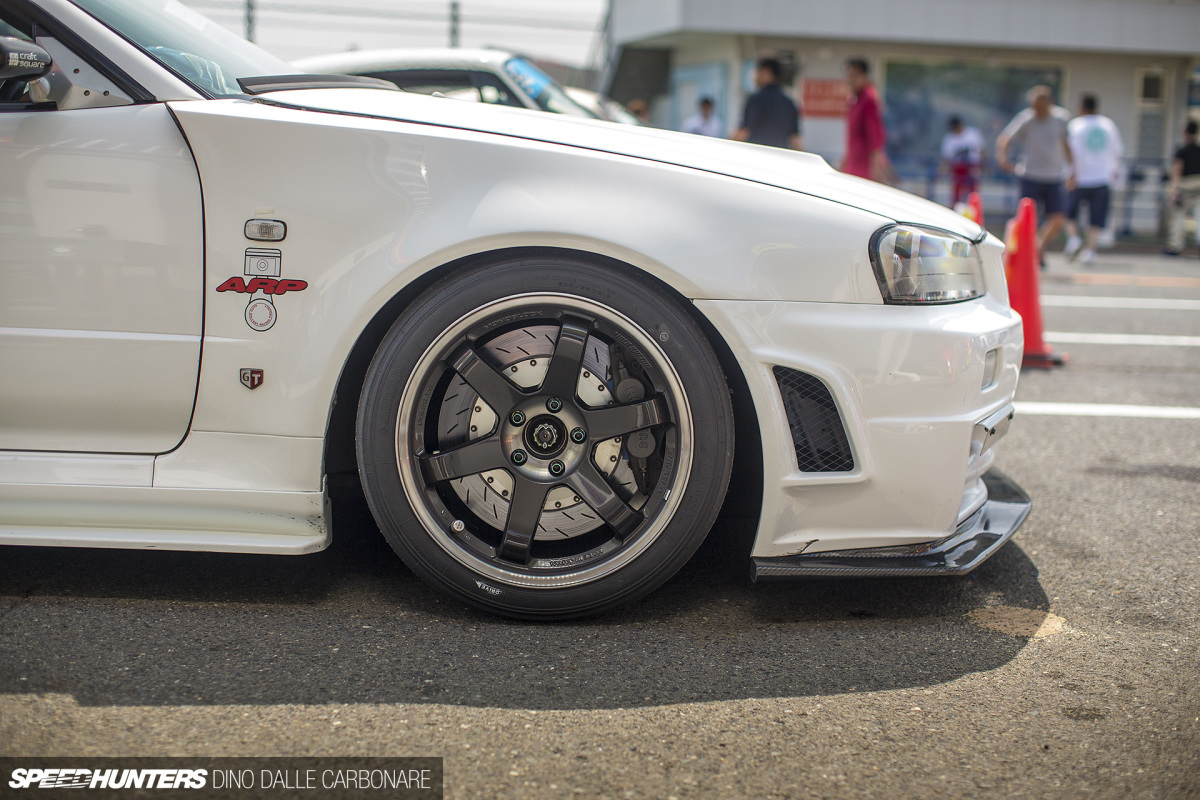 Apart from their timeless styling and build quality, another reason so many people in Japan run RAYS Volk Racing TE37s on their cars is because their internal diameter is one of the biggest around at the 18-inch size point. This of course means there's enough clearance to run massive brake setups, like the AP Racing package this car was equipped with. It's piece of mind you can't afford to do without on such a fast track car.
Dino Dalle Carbonare
Instagram: speedhunters_dino
dino@speedhunters.com