The title says it all really. The Japanese remain the absolute masters of taking a seemingly normal car and turning it into something very special by applying just a few extremely well-chosen upgrades.
And once again I find myself at Tsukuba Circuit drooling over the unquestionably functional look of an Alfa Romeo 156.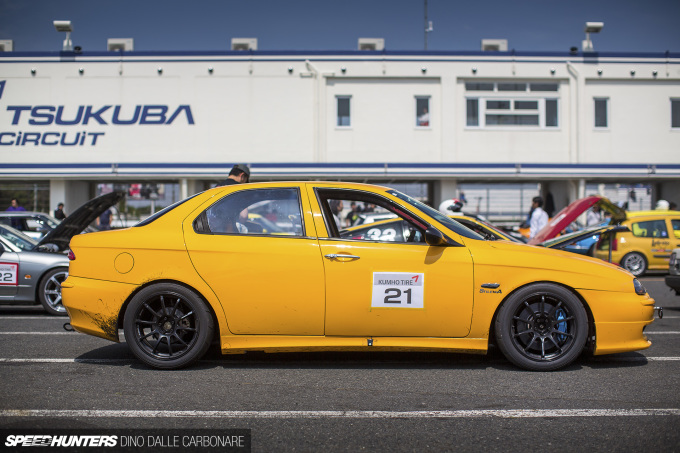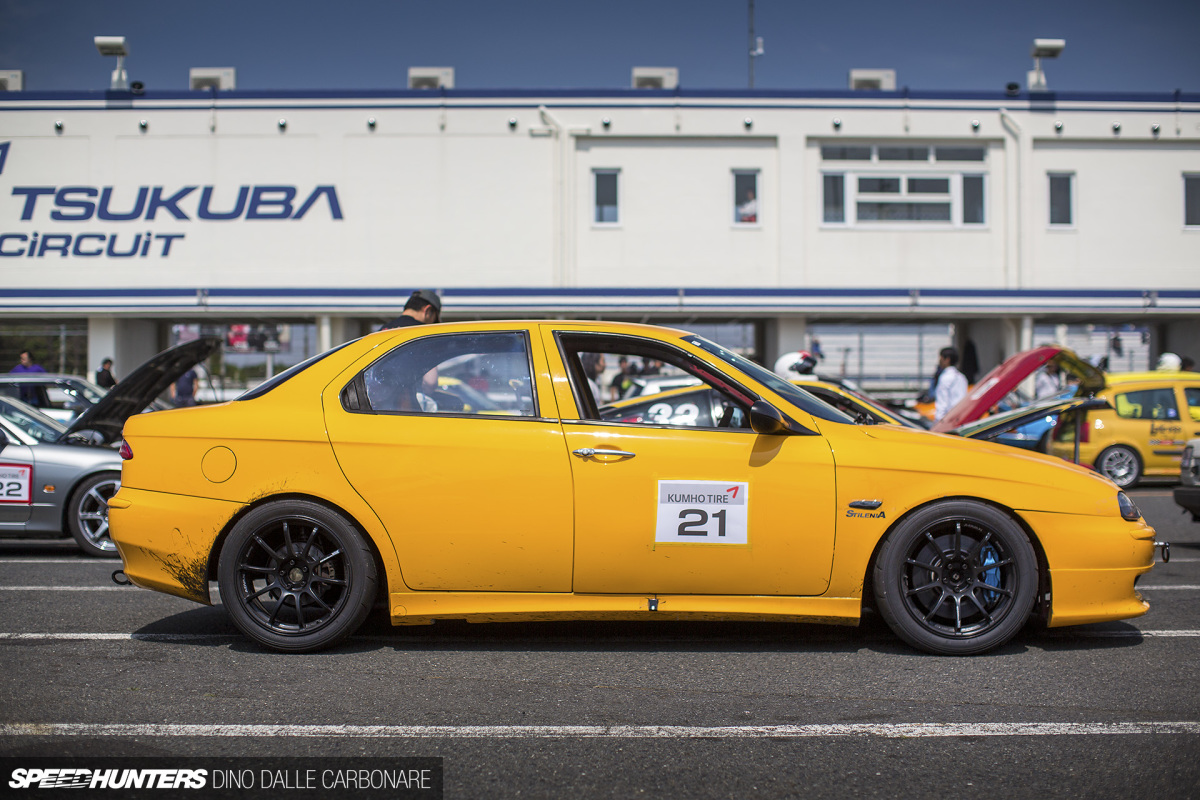 This continues to happen to me, probably because being Italian I've seen a ton of 156s in their home country in the most average of conditions. There are just so many on the road in Italy, and because of that they've become a common sight and no longer hold that special appeal. Not helping the cause is the fact that the majority of buyers opted for the cheapest version possible too, because they're just daily drivers.
In Japan however, they continue to be sought-after imports. Drive an Alfa Romeo and you are making a point. You're a red-blooded, passionate driver that appreciates all that the marque stood for in its golden years. You like to drive, and you are prepared to put up with the eventual issues that you will no doubt experience. It's a small price to pay to be able to feel that motorsport connection, the long history of a famed brand that came decades before Ferrari was even ever conceived.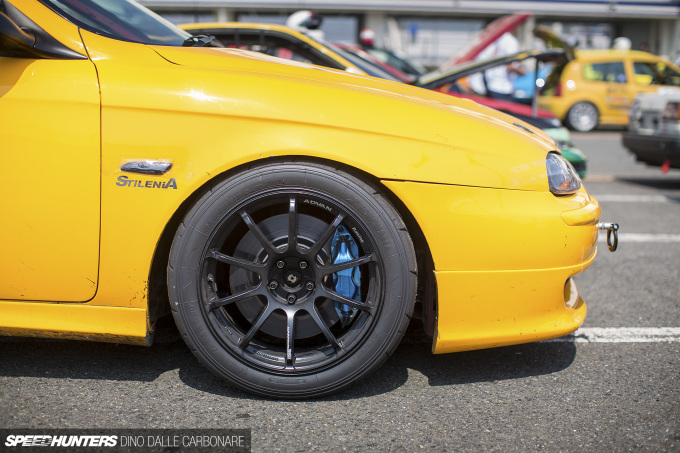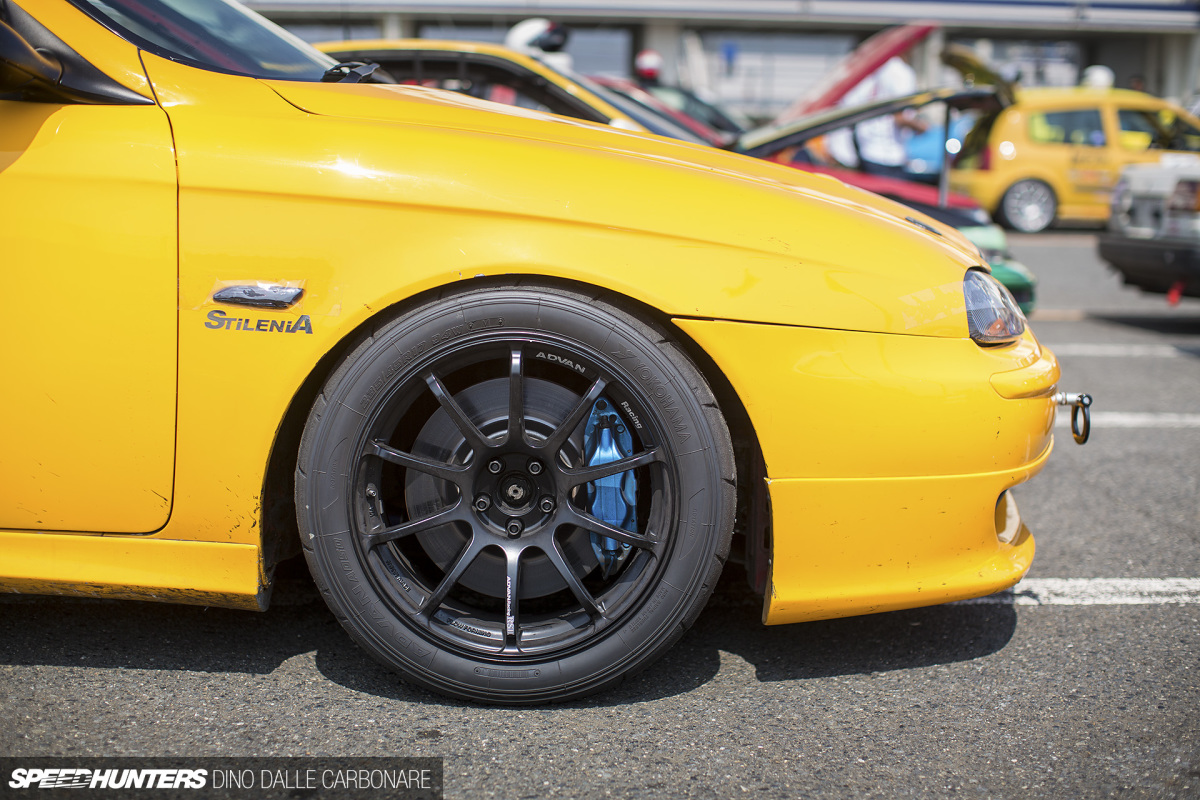 And the Japanese can't help but fiddle; they want to perfect by fine tuning the handling, dropping the ride height and fitting lightweight JDM wheels that somehow always end up making the cars look so cool. Why that is I still don't know, but an Alfa on Japanese wheels – Advan Racing RSIIs in this particular case – just look so good and purposeful.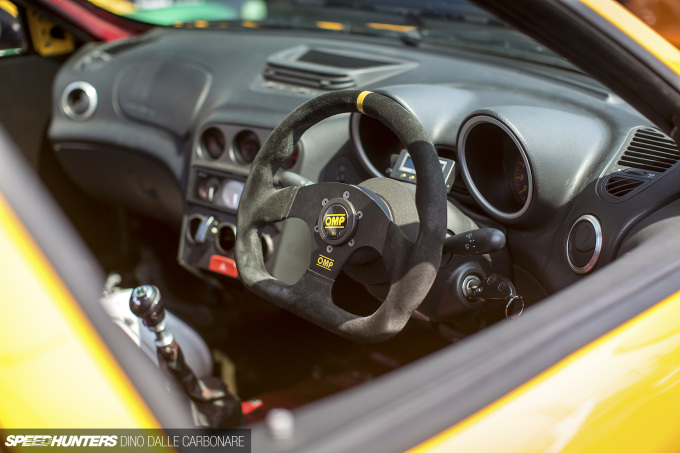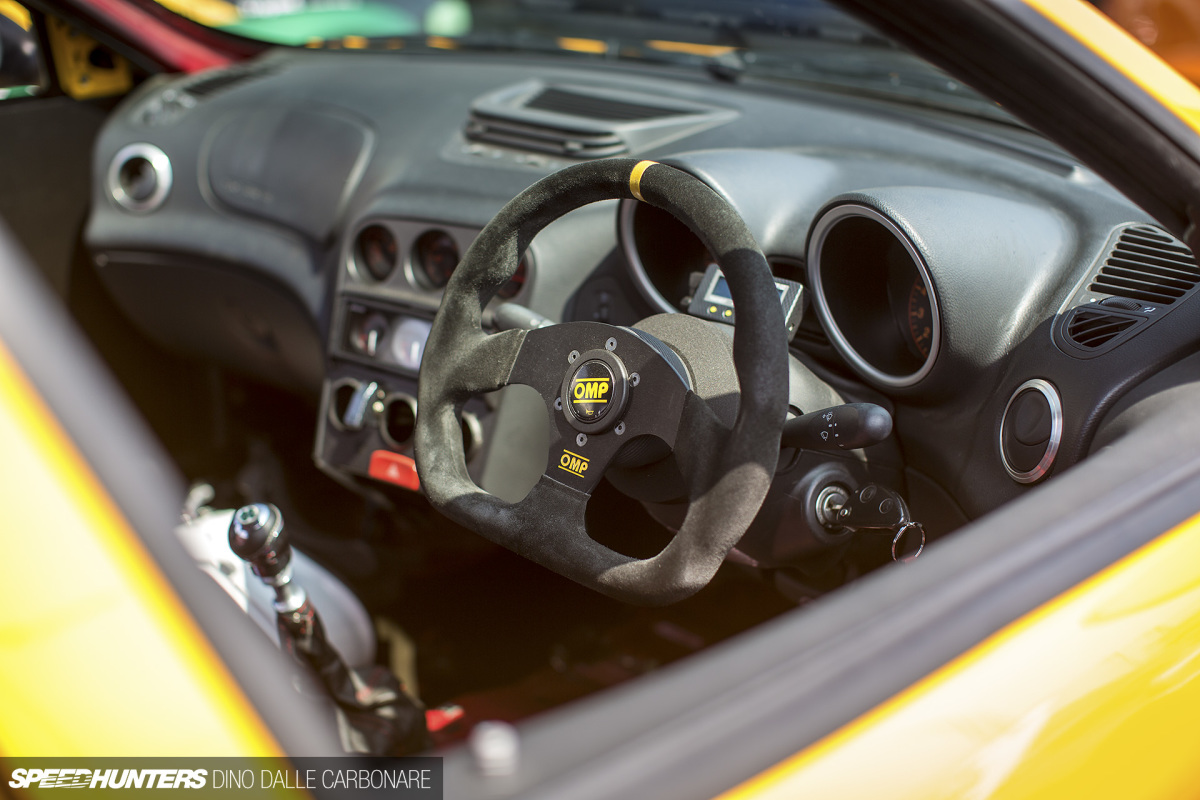 One glance at the interior and you instantly know that this 156 is a pure track machine.
On top of the lap timer, the battery cut-off and the OMP steering wheel, every piece of trim and and carpeting has been removed.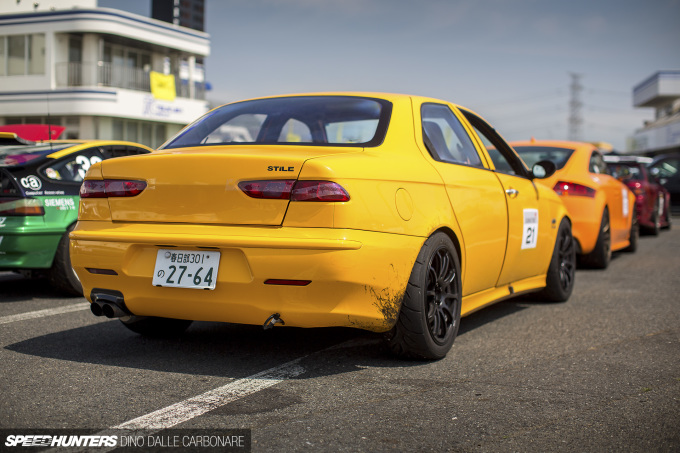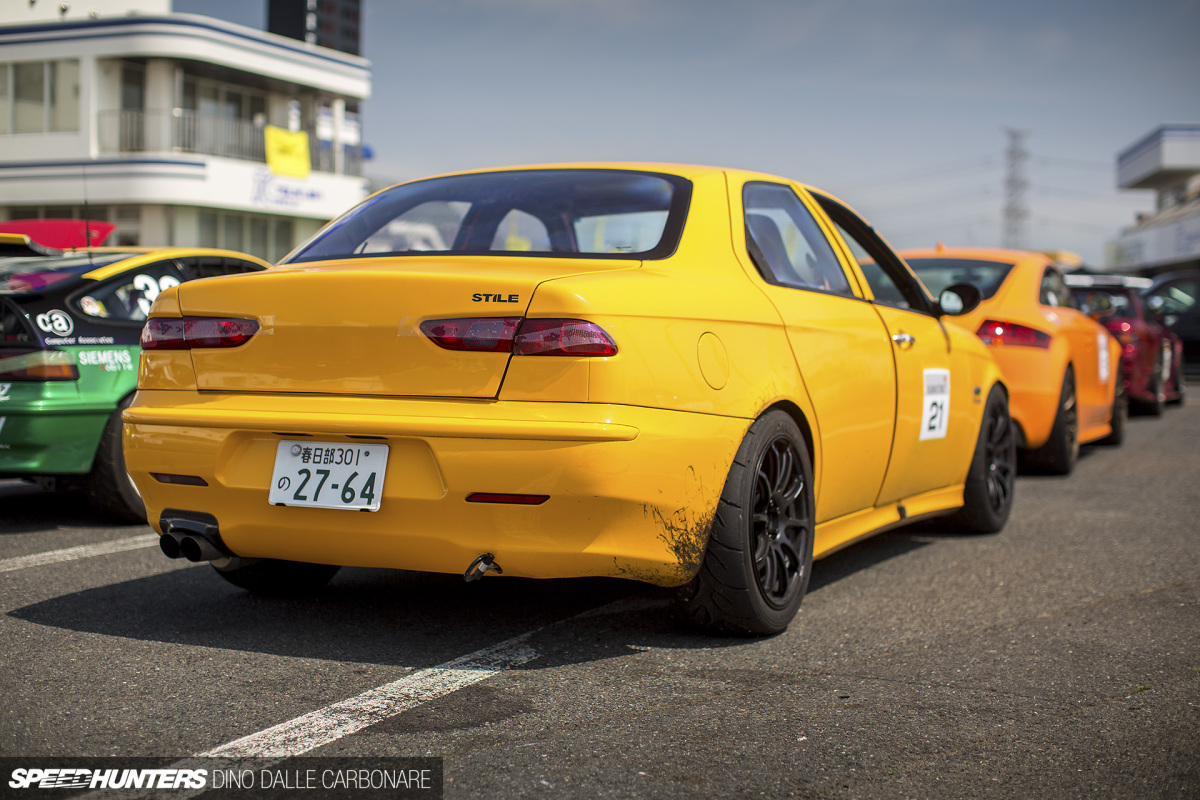 The unusual yellow color and telltale rubber marks behind the wheel arches only adds to the persona of the car. The little Stile badge on the corner of the trunk lid hints to the fact that this Alfa was built and looked after by the Saitama-based Alfa Romeo specialist.
Seeing cars like this 156 fills me with anticipation for the Giulia QV finally making it to Japan – I think I'll faint when I see one on TE37s and slammed on race suspension. Alfa Romeo Japan, get a move on already, we need the Giulia now!
Dino Dalle Carbonare
Instagram: speedhunters_dino
dino@speedhunters.com