Where Are All The Camrys?
As expected, last Saturday's Wekfest Long Beach event brought about some of the best builds in the SoCal region. The range of vehicles on display was diverse, and included everything from JDM-styled Japanese makes, VIP-styled Euros, and domestic muscle that even those who don't normally spend much time at car shows – yours truly included –  just had to stop and admire.
Louis and I set out to find some of the best from this year's showing at the Queen Mary, but as we wandered the rows of cars we began to ponder something, a trend that didn't really seem to fit right when you think about it.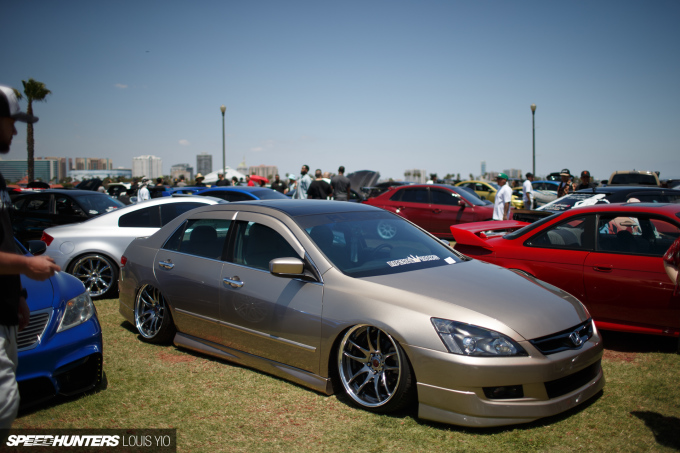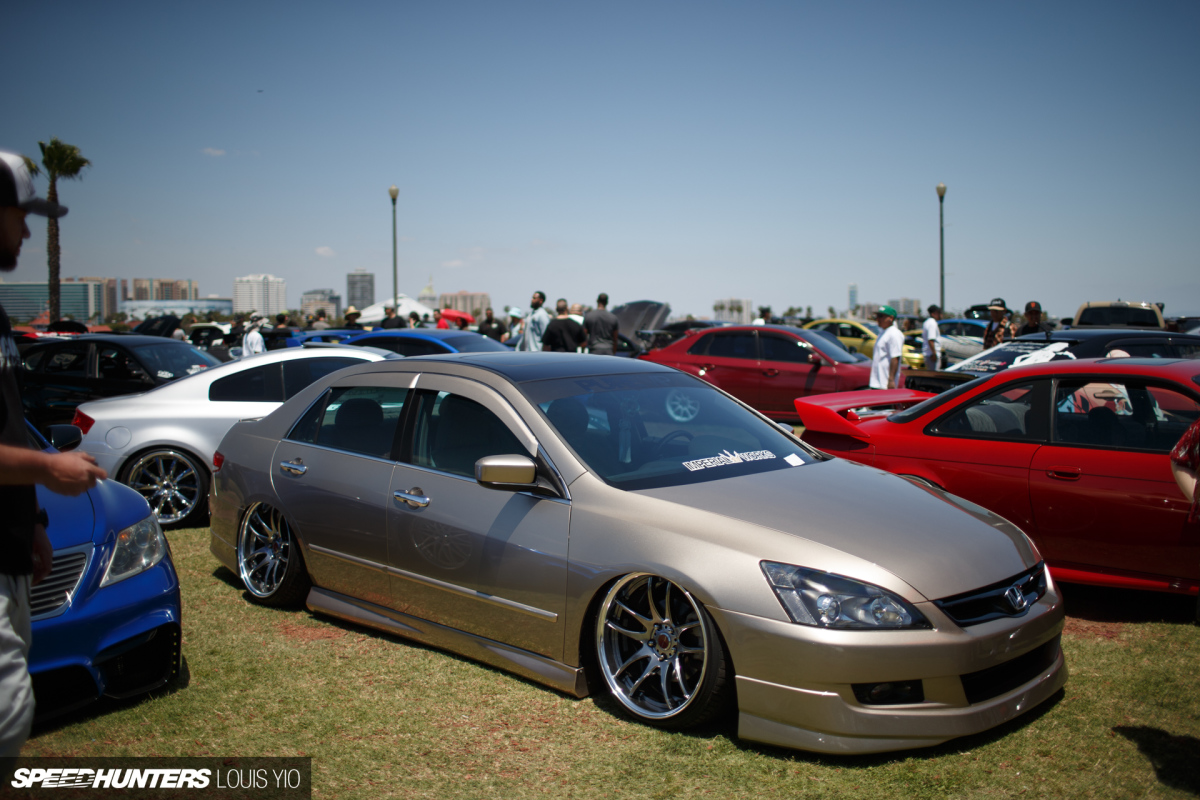 Of all the cars at the show, there were no Camrys. Normally, you don't really think about it; the long-standing Toyota model is a family car, the beige of beige-mobiles; it really doesn't bring the mindset of "I want a VIP or ultra-low Camry." So, why did he and I have this question in our heads?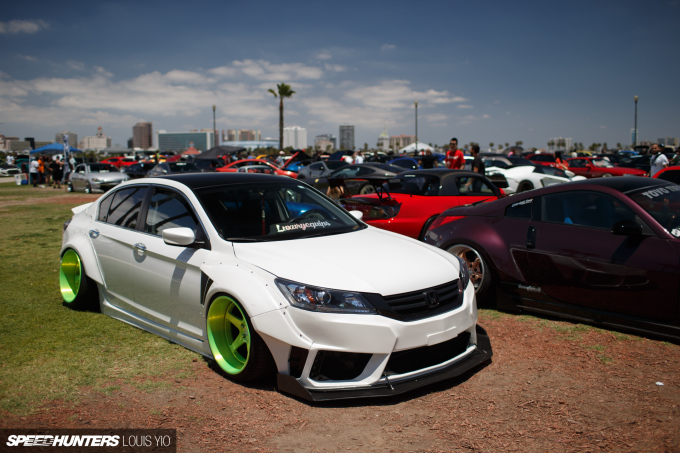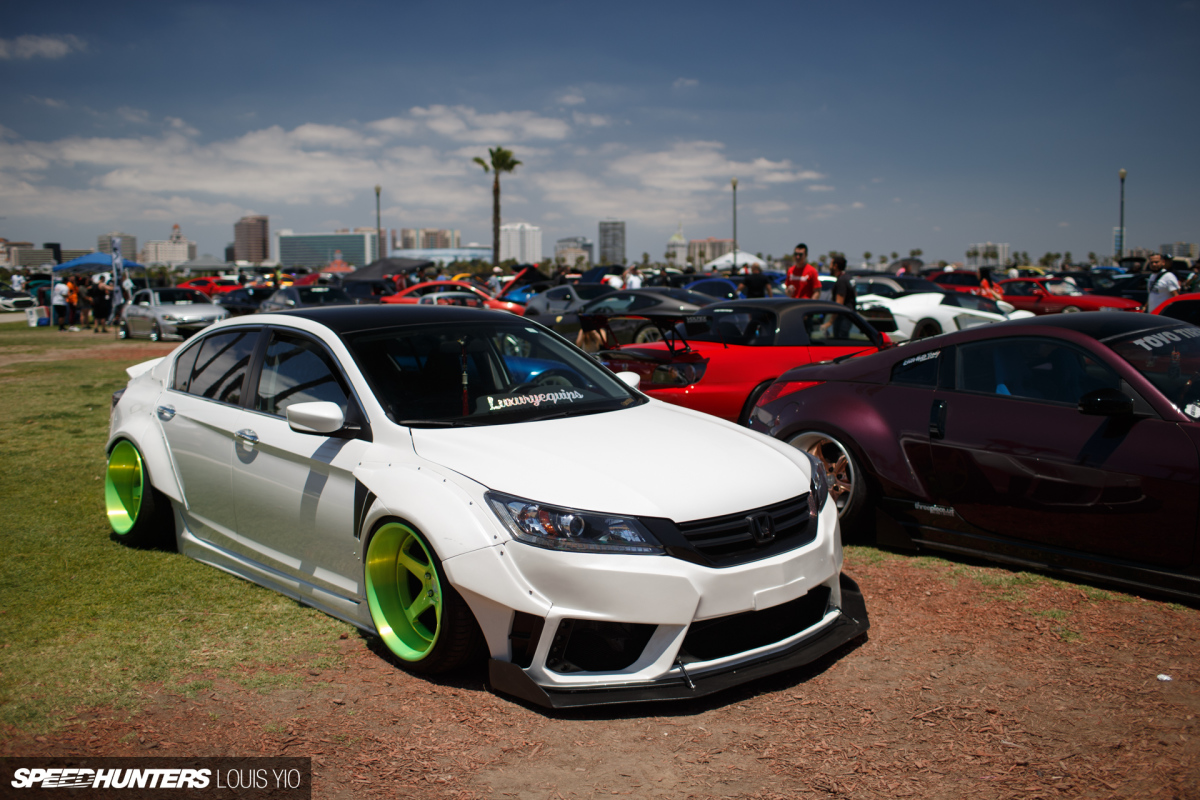 Because of the showing of Honda Accords. Among Speedhunters, this question wasn't unique to us, but we felt this would be a great time to point it out. It's not unusual to see an Accord that's been modified; the long-standing Honda model really comes across as the ultimate sedan (or larger coupe) for those who like to have fun in the front-wheel drive category. I'll even go so far as to say I have seen more Nissan Altimas and Hyundai Sonatas modified than Camrys in the enthusiast world. So why is that?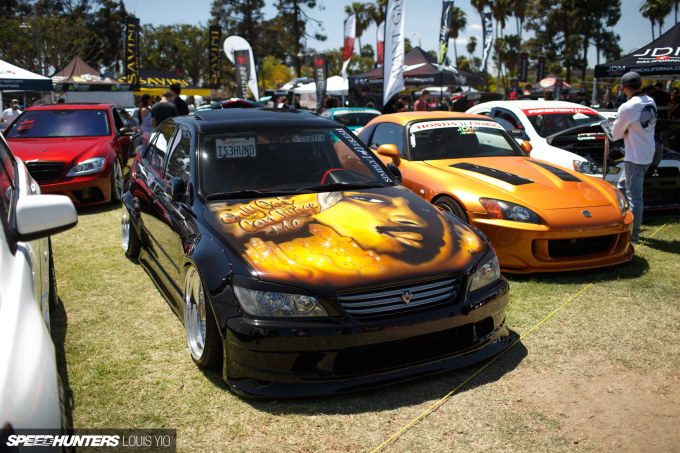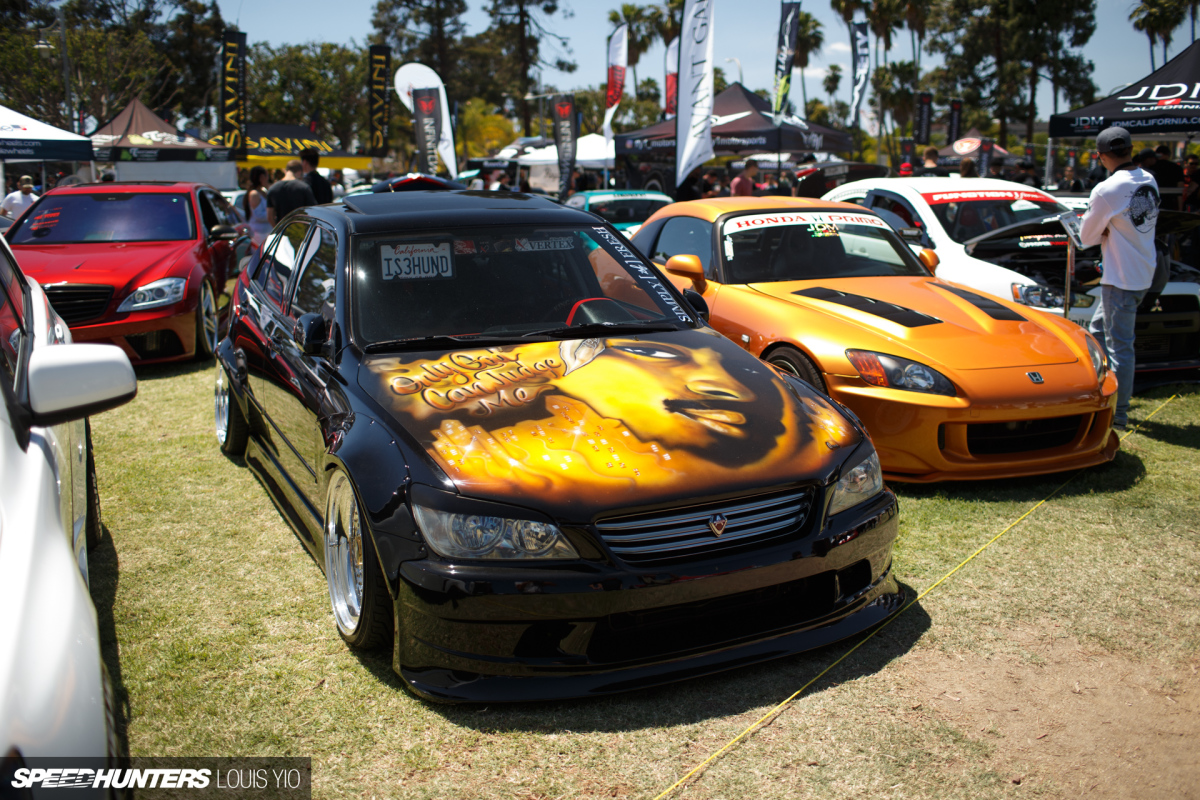 They are both marketed towards the same target: young families looking for reliable transportation but don't want a minivan or a domestic car. Yet, it's the Accord that gets the attention to those who want a car that fits that, but also want to modify to fit their style. To add to that, domestics don't get much love within that segment, either. As far as modern sedans go, something like the Chevrolet Cruze are a rare site for manufacturers on this side of each pond.
The Usual With The Unique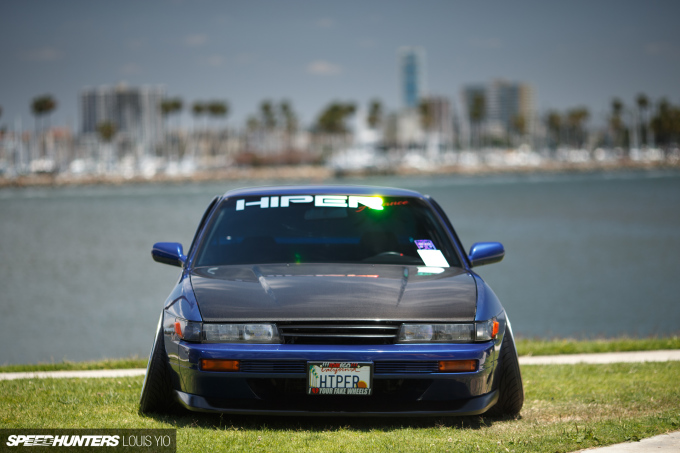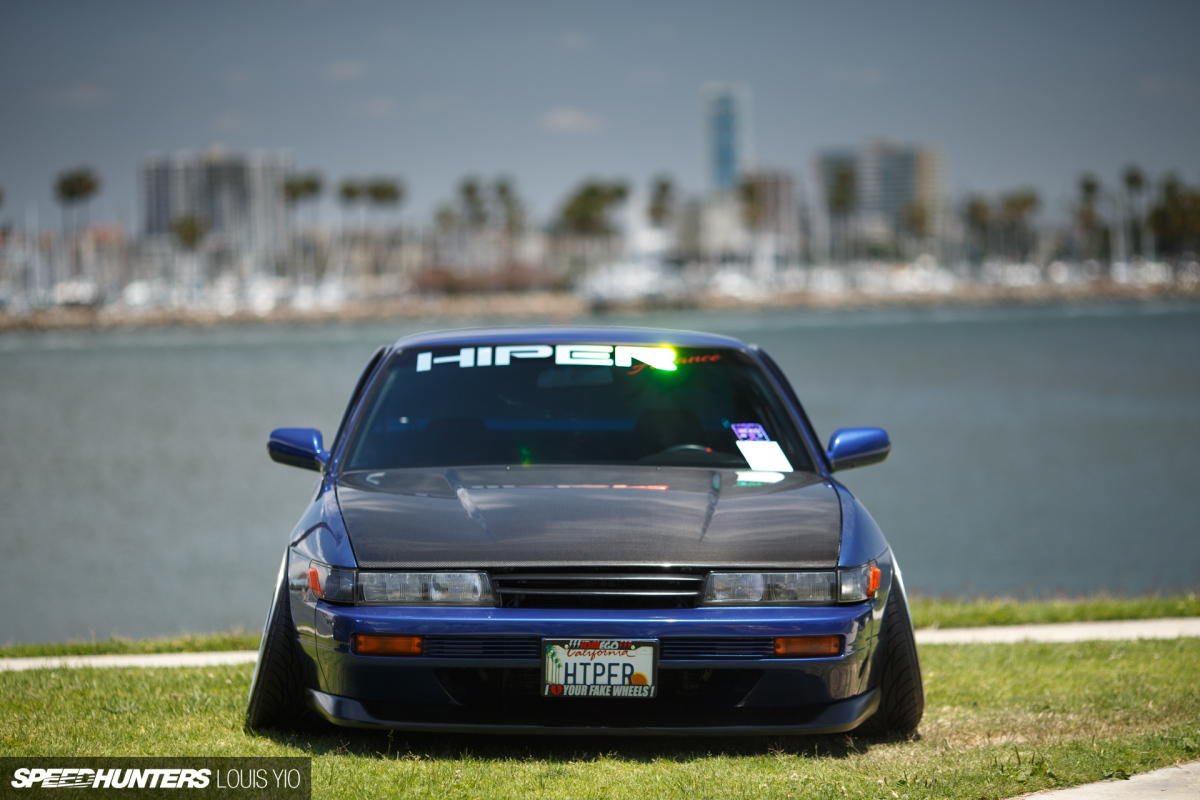 There's also another odd side to this question, but I'll hit on that later. We continued on, and as we walked about we saw the usual suspects. From Nissan it was the S-chassis, 350Z, and quite a few GT-Rs of several generations.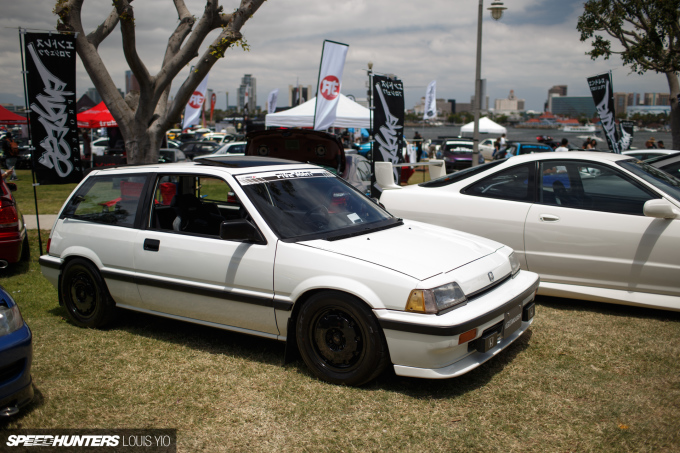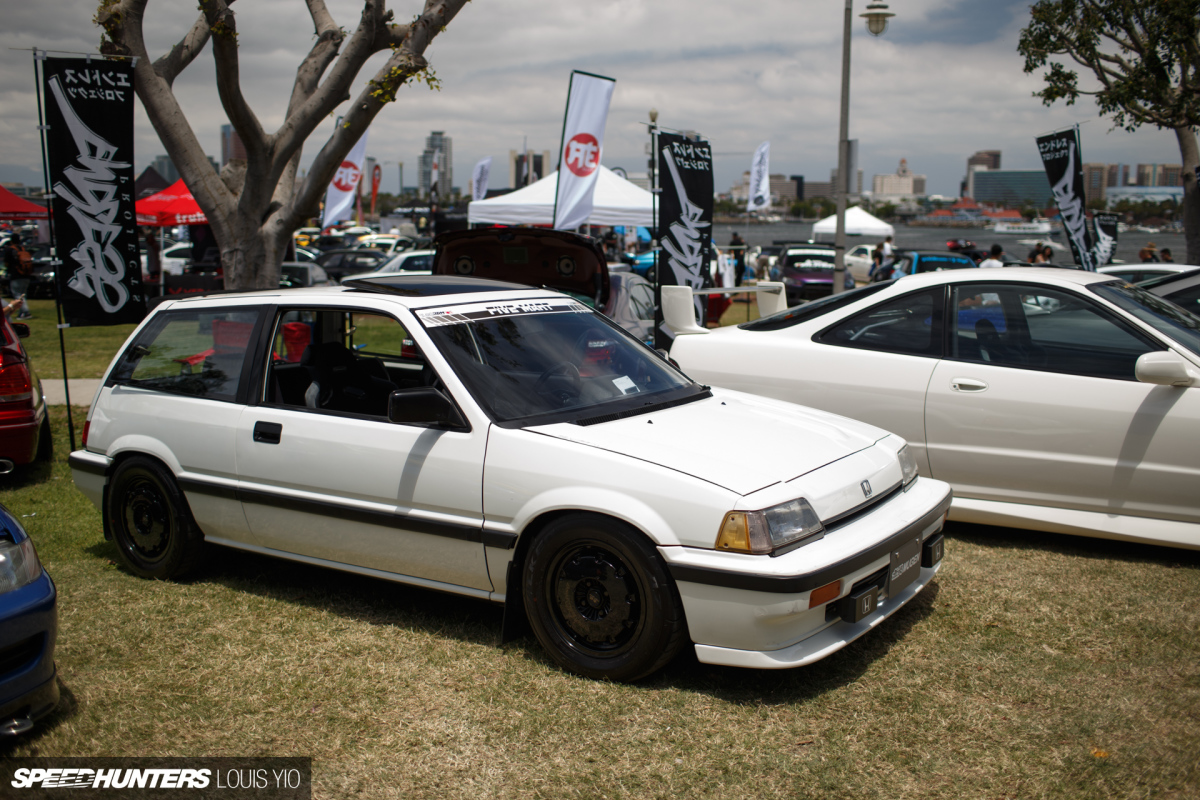 Honda Civics of all iterations were in plentiful supply, and this Mugen-laden E-AT Civic Si was one that piqued my interest. From the look of the bumper, the owner isn't afraid to drive this one around with such rare or hard to find parts. It was also period correct with cassettes in the center console and a tape deck head unit.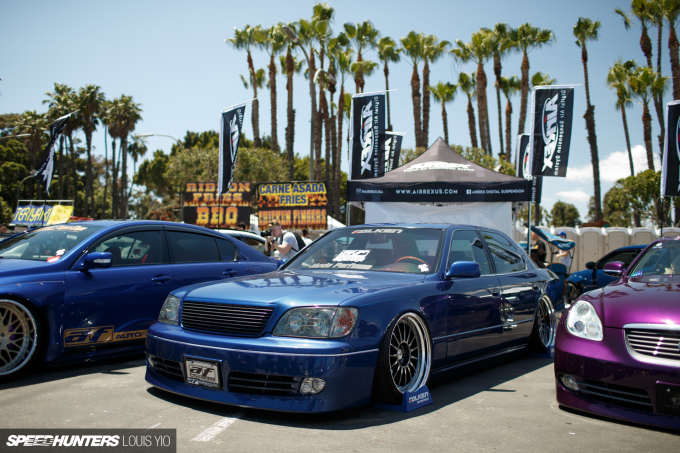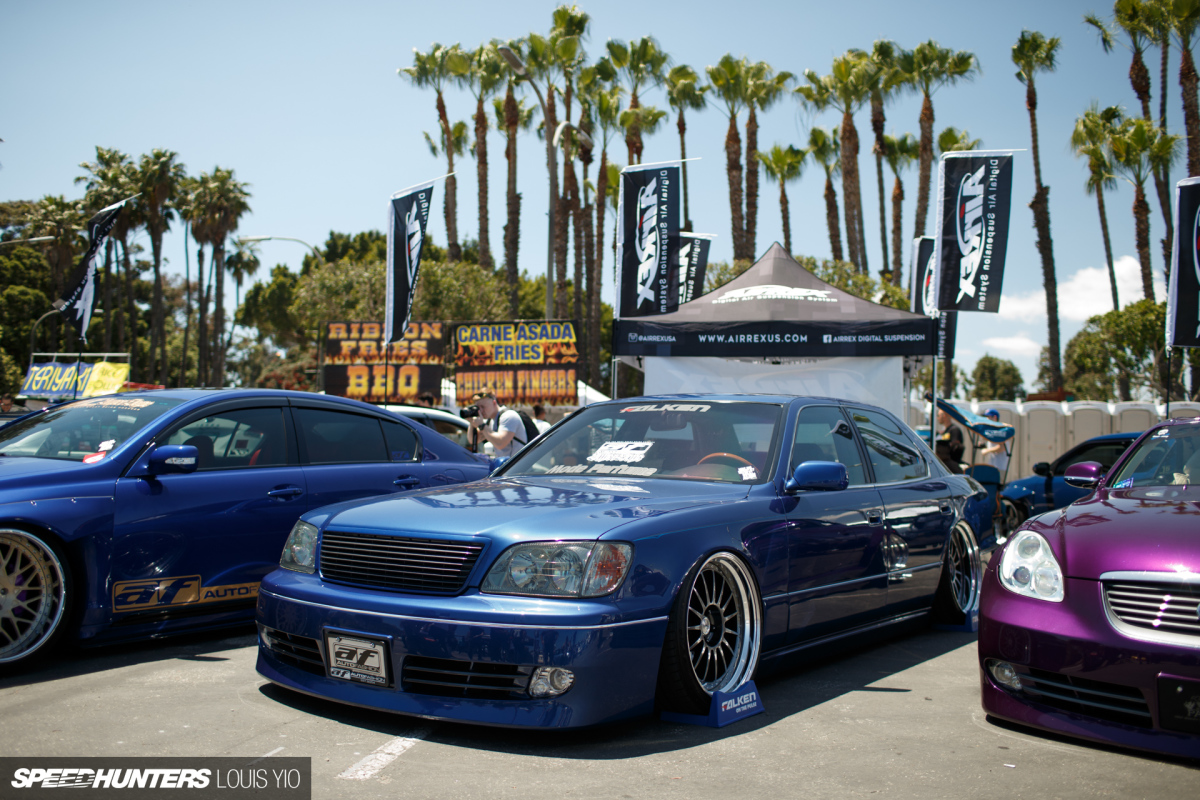 And of course, the VIPs like Steve Wong from Falken's Lexus LS. Lexus was a marque you couldn't miss up front as they were everywhere; not many new RCs, LCs, or classic SCs, though, it was nearly a sea of sedans. The GT86, FR-S, BRZ were also still well represented at Wekfest with some fitting examples.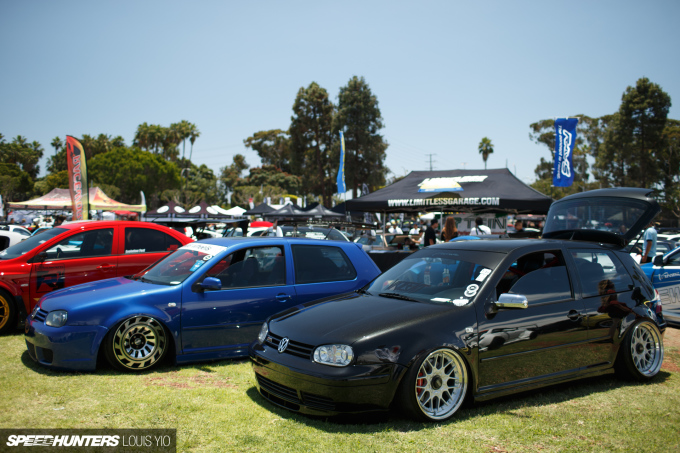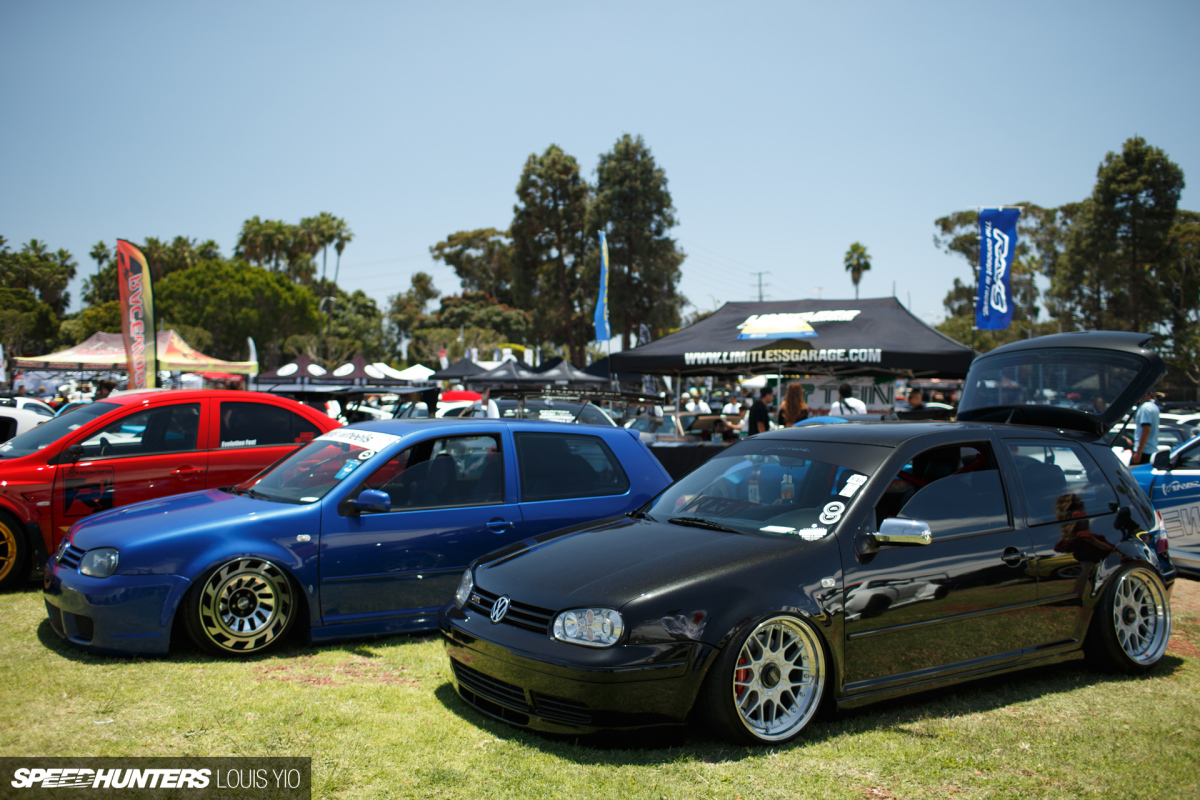 While I wasn't surprised to see the Euros out here, as a bit of a VW-head I was happy to see cars like the MkIV Golf R32 and GTI as well as the classic Beetle out showing the new generation of builders they still know how to get it done. Yes, when someone says R32 in conversation, I do have to ask, "Volkswagen or Nissan?"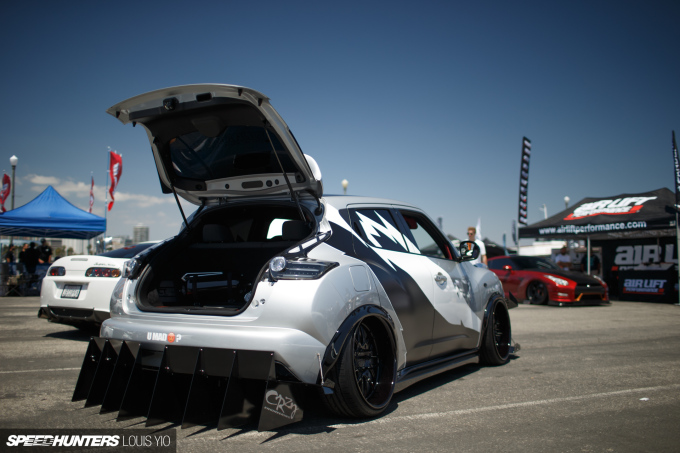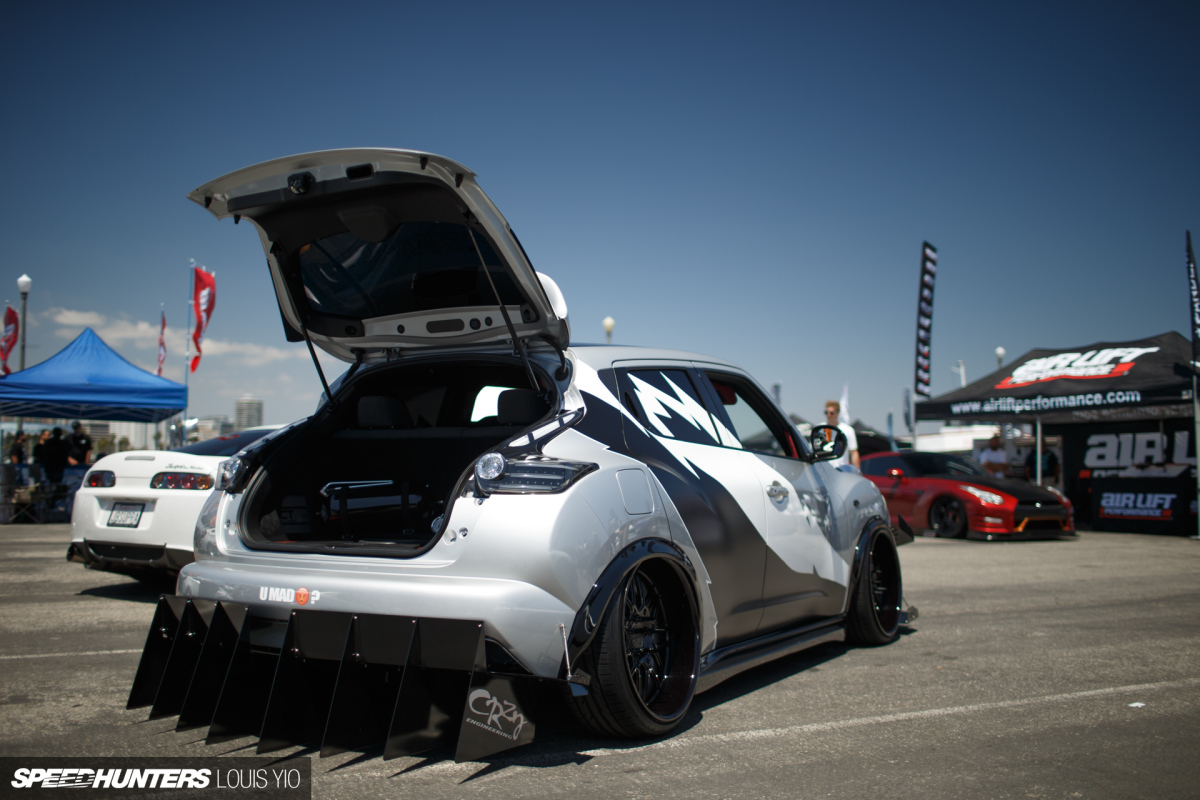 There were some standouts just simply because they were vehicles you wouldn't expect. Like this Nissan Juke with its race look and a very aggressive rear diffuser. Probably doesn't do much.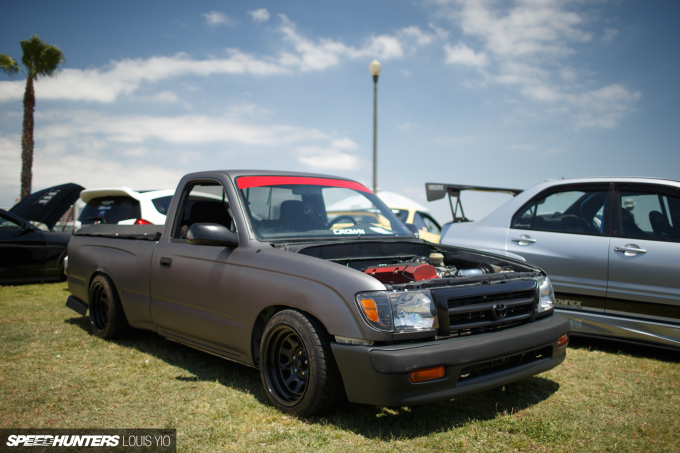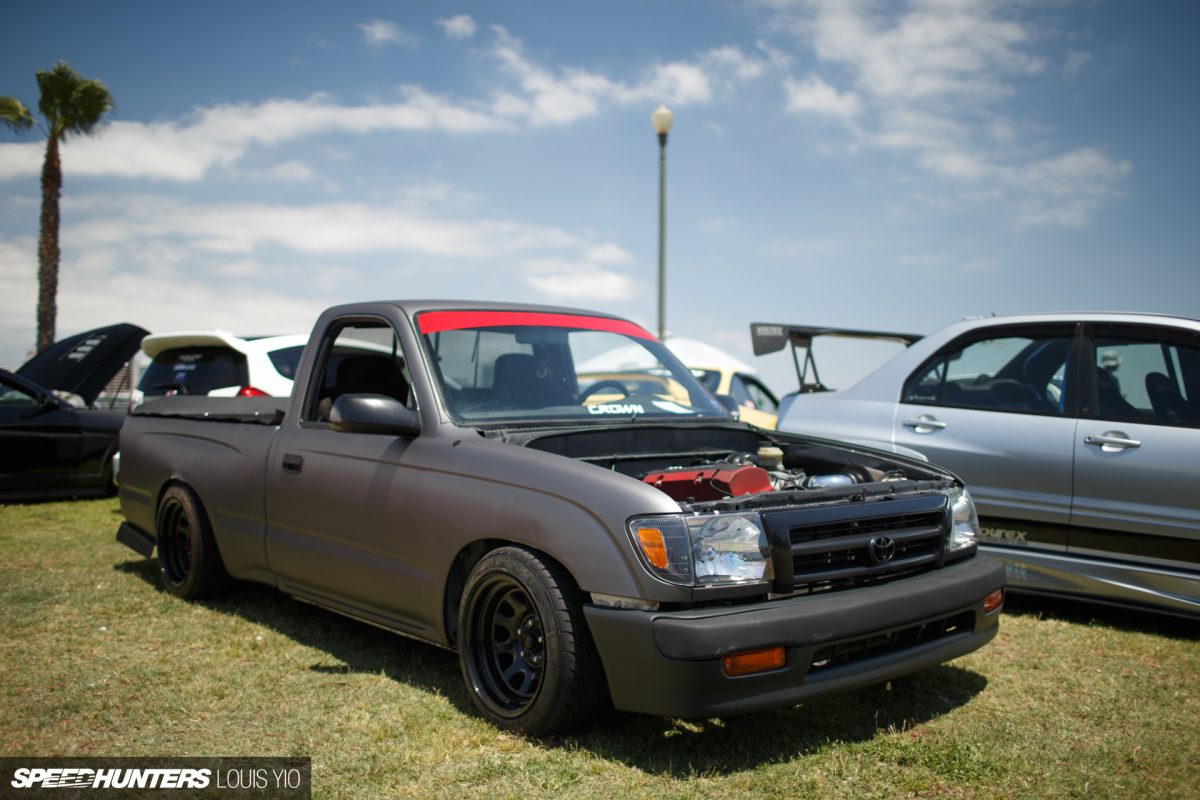 Trucks had a surprising representation at Wekfest. While nearly all of the examples were lifted versions, there was a first-generation Tacoma with a Honda F20C swap including the dash and transmission. Save for the stock car-style wheels and Buddy Club seats, you'd just think this was a dropped Tacoma until it went by you shifting at 8500rpm. I hate to say it, but images of a Project Wes Mantooth Tacoma to rival my Project Ron Burgundy S10 started popping to mind after I had a closer look at it.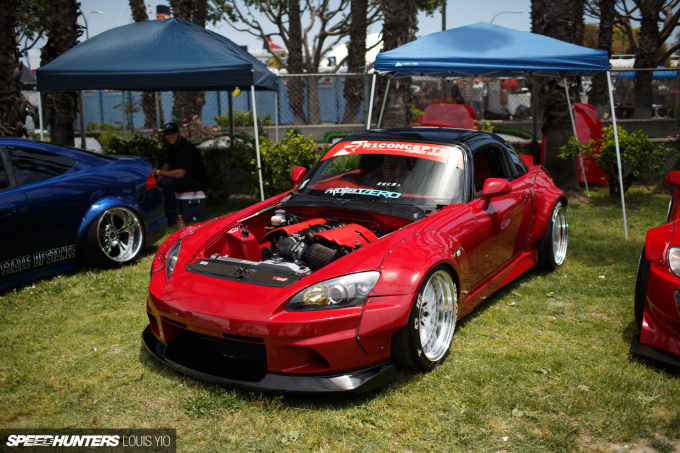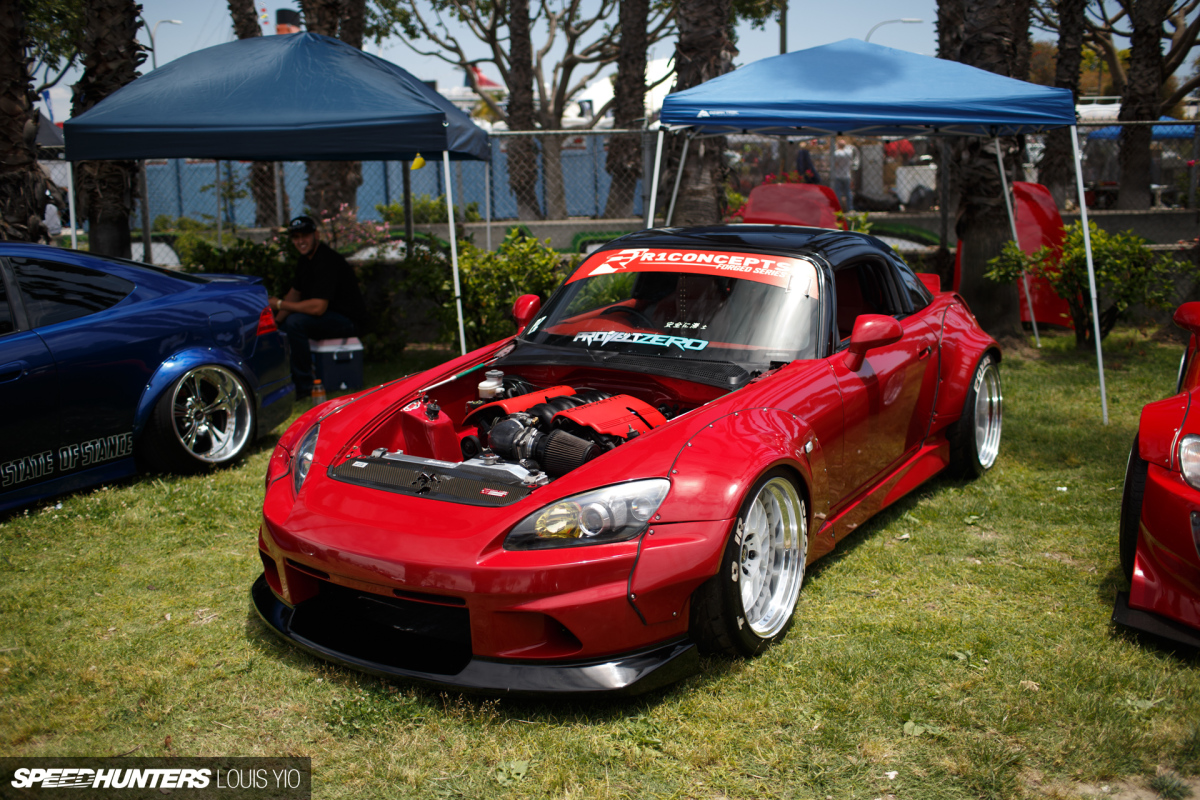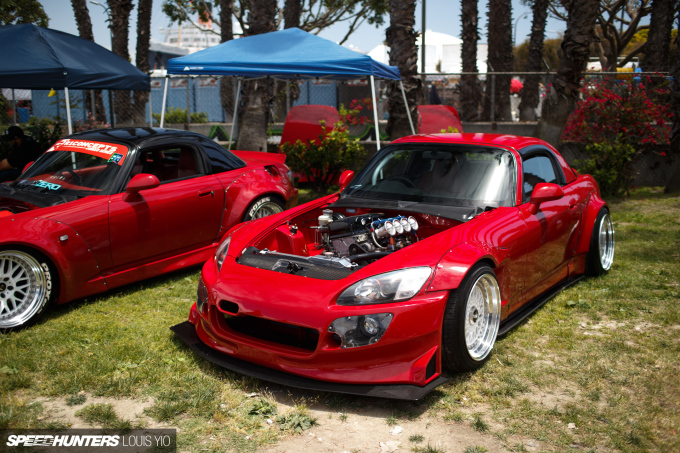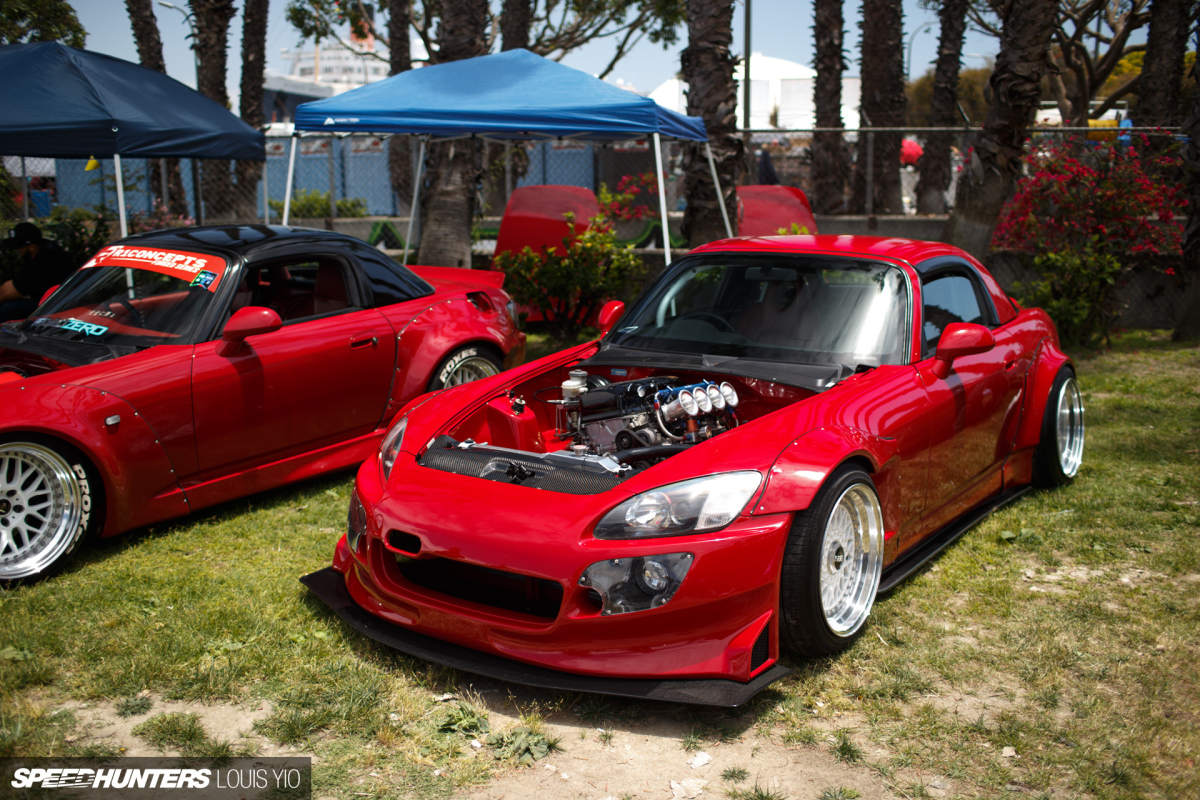 It may comes as shock to S2000 purists, but it looks like the GM LS is starting to creep into them. We've seen a couple at Formula Drift but this was a new one at Wekfest with a right-hand-drive conversion. As if to counter it, though, was an F20-powered version right beside it with an ITB setup and also right-hand drive. With engine placement being roughly the same on both examples, it makes me wonder how the LS-swapped version handles. It's too bad my knees hit my hands as I try and turn the steering wheel on the S2000, even with a lowered seat set all the way back, otherwise, I'd love to drive either version.
Hybrid VIPs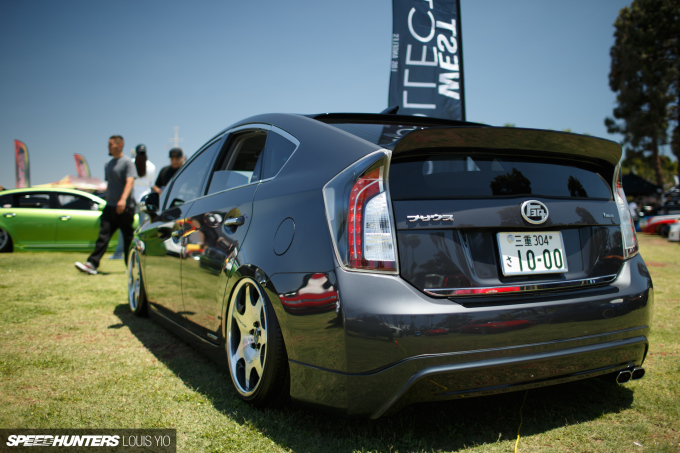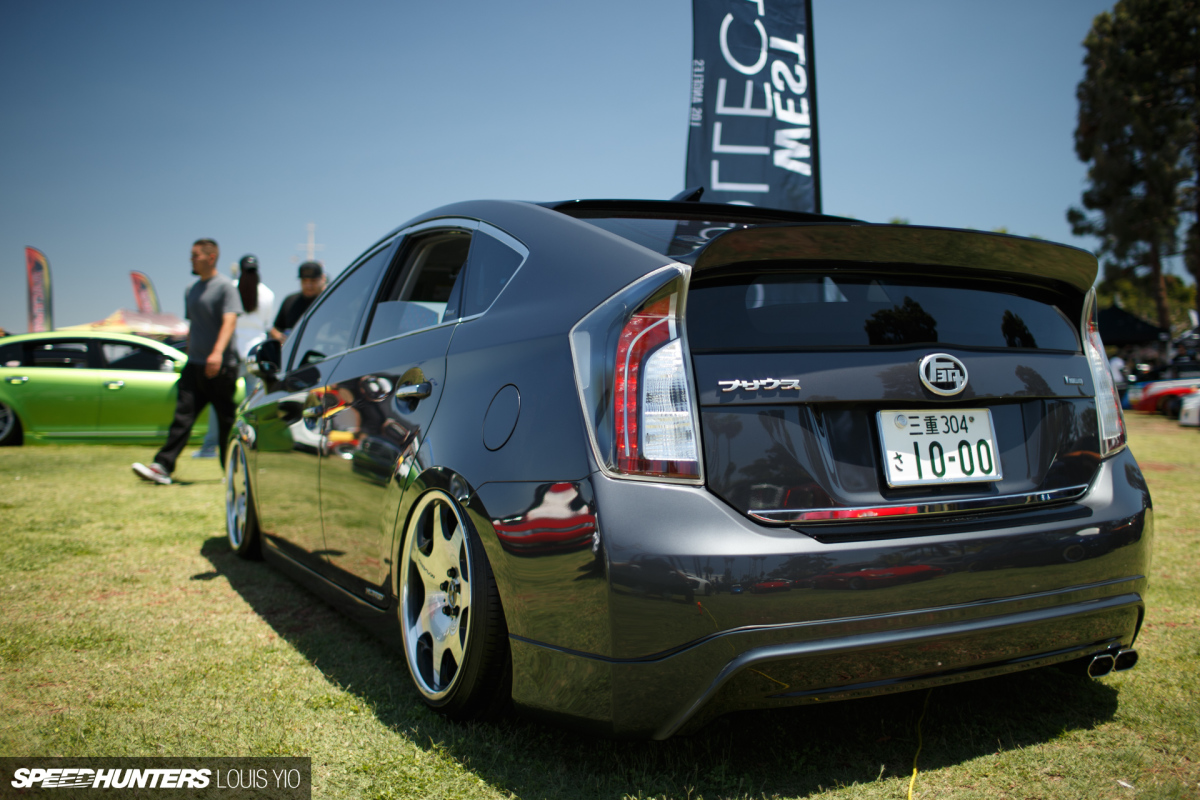 There was one odd ball – for me at least – that really stood out at Wekfest. Of all the cars that could get modified, why the Prius? Yes, we saw many VIP-style Prii. Or is it Prius'? Priuses? Anyhow, we saw some good-looking hybrid cars you just wouldn't really expect here in the US. Now, there is a Prius tuning culture in Japan and it's a very strong one. However, the idea of a Prius there and a Prius here are not similar. It's much like the vanning culture in Japan versus here in the US. It's a people carrier, except with the Prius it also carries the notion of the ultimate hippie-mobile and the air of smug-emissions that should be tested and regulated like smog.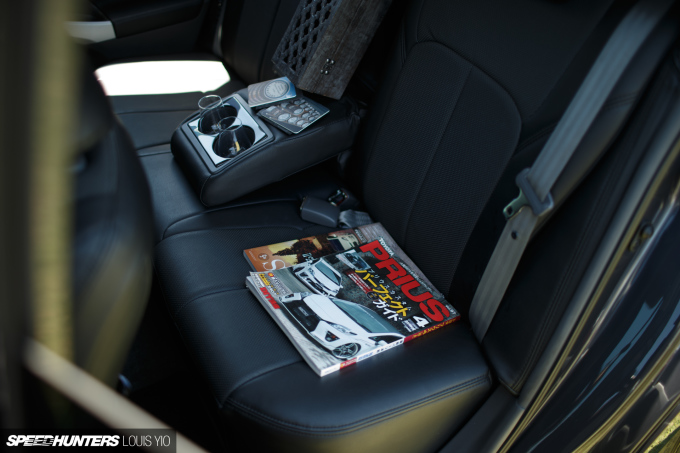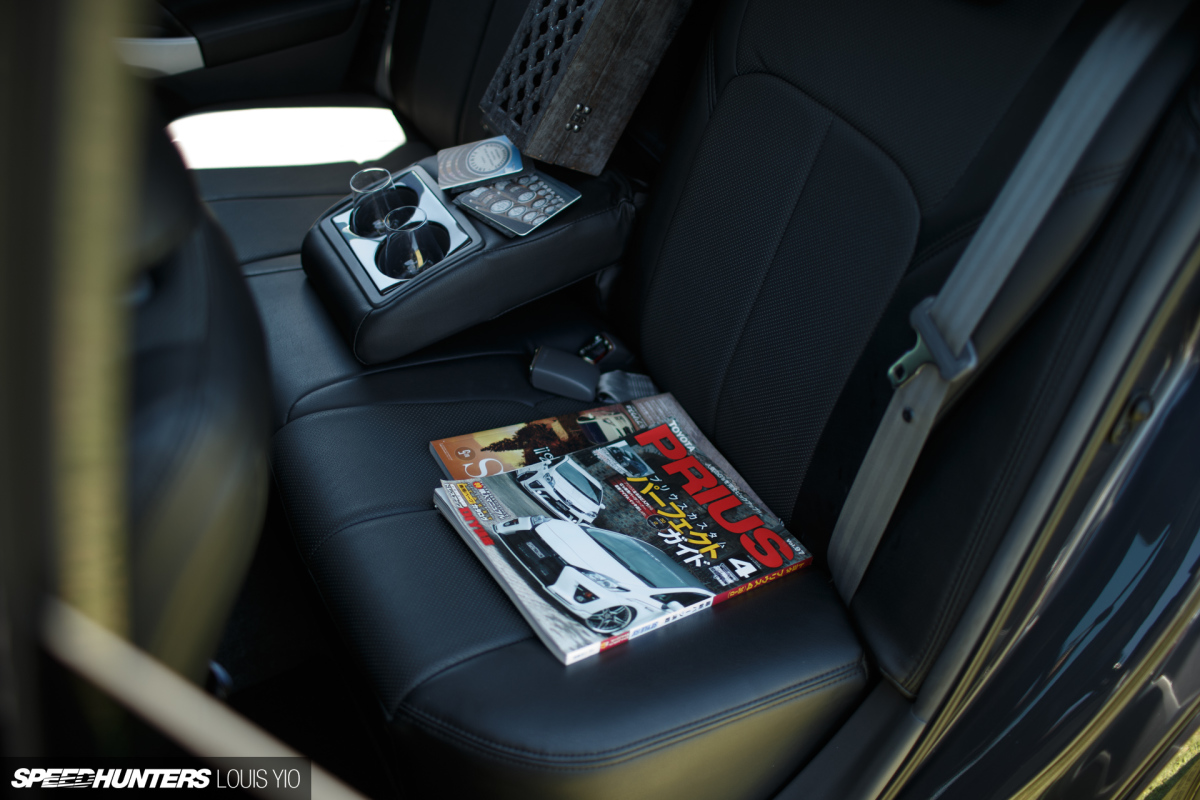 That also means, like the Accord, there is a model missing from this picture: the Honda Insight. It's a hybrid and has very Prius-like looks and qualities in the second generation. That generation was also cheaper and sold better in the US than the Prius, but we don't see a tuning culture around it. Honda and Mugen had some interesting tuning parts for the model, but outside of major manufacturers and a few rare examples, I can recall more Priuses that have seen modification than I can Insights.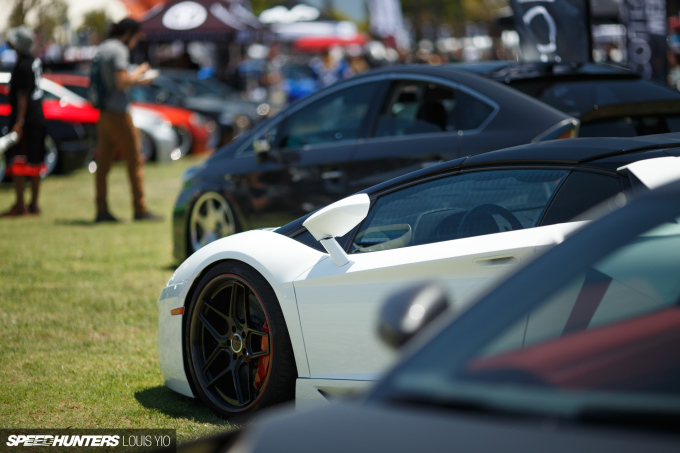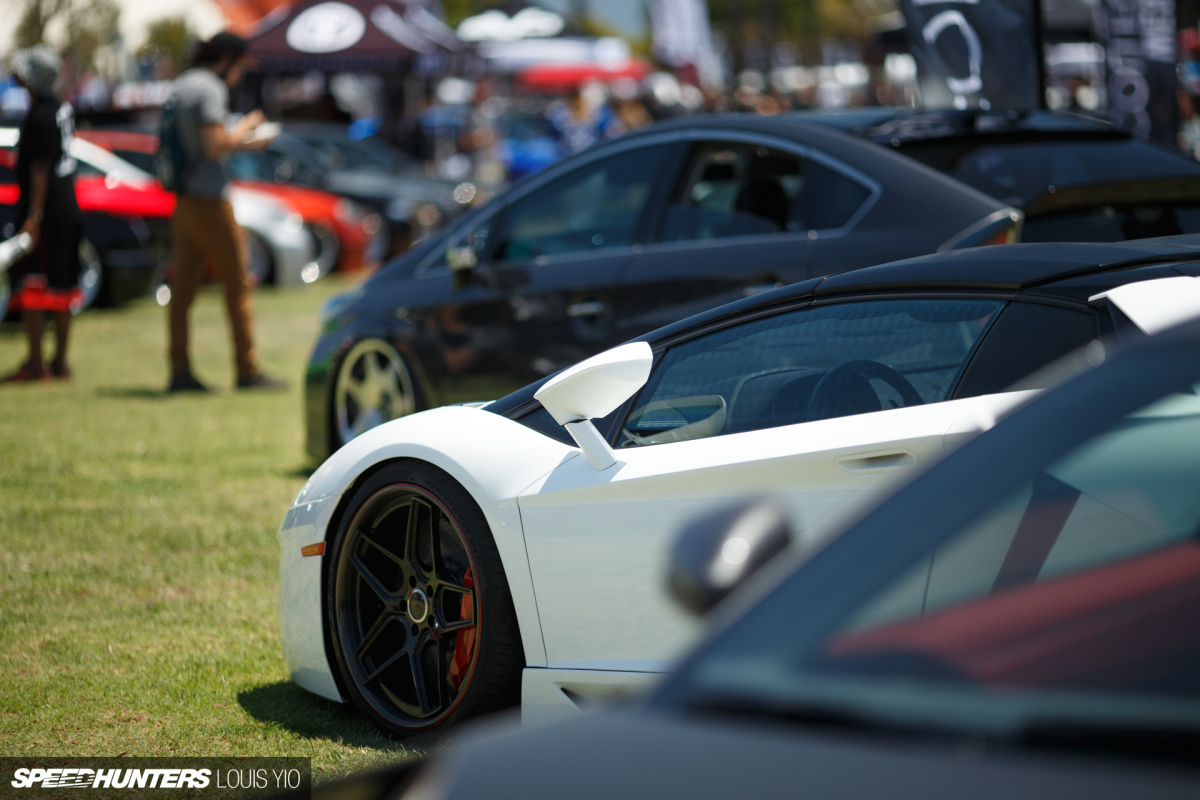 The thought from one of the Prius builders we talked to at the show mentioned that it may come down to a parts situation. How often do you see performance or even body kits for the Insight? When you look it up for the Prius, it's harder to miss a kit. Then there is a JDM factor as those Prius modders in Japan take off OEM parts for aftermarket ones, owners here purchase them to bring a different flare to a US market car. It really does harken back to the '90s where Japanese car owners would search and scramble for OE parts from Japan. However, instead of it being lots of models, it's only the Prius in this case.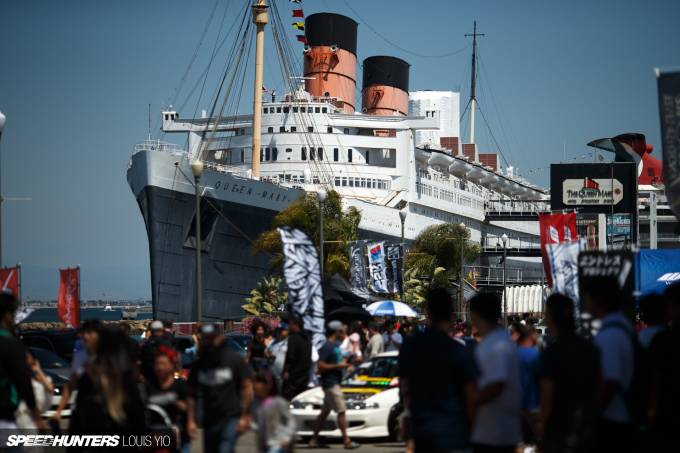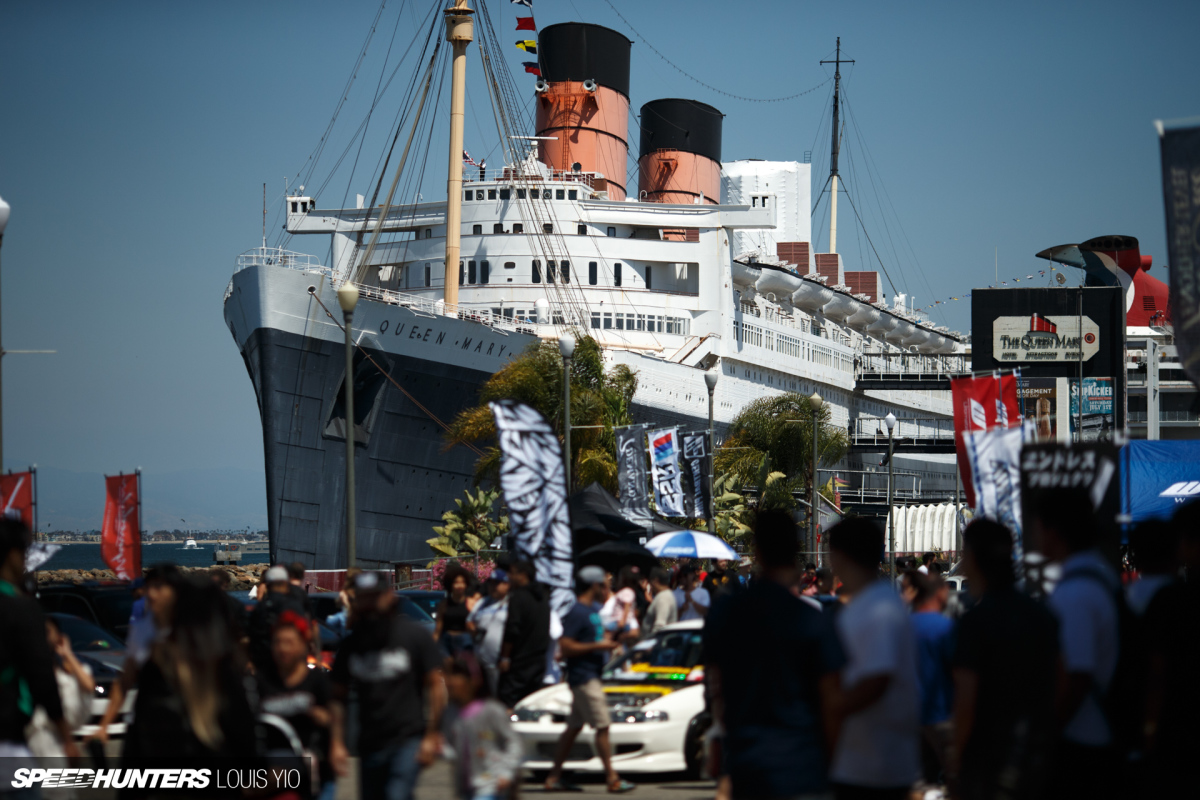 As we leave you with the thoughts of Wekfest and helping to bring about a new era of modifying Camrys and Insights, we do have a few questions for you. When it comes to modifying cars, which car did you expect to see more of and didn't? How about which one you did not expect to get the attention of tuners and does? Do you agree with Louis and I about the lack of Camrys and Insights when compared to the Accords and Priuses we do see? Sound off below as we're interested in your thoughts or experiences as owners of any of those four cars.
Oh, and there's a huge bonus images chapter for you to check out below as well.
Words by Justin Banner
Instagram: jb27tt
Facebook: racerbanner
Twitter: RacerBanner
Photos by Louis Yio
louis@speedhunters.com
Instagram: lusciousy
Cutting Room Floor