Ushio Automobile have created some of the craziest custom trucks that we've come across at Mooneyes events over the years, two of the standouts being their Chevy C10 Revolver and 2-stroke Daihatsu Hijet Revolver 2.
This year, however, they're tackling their most ambitious project yet.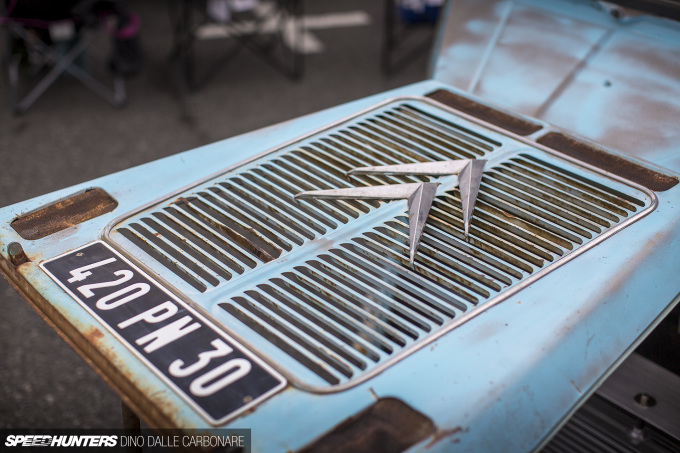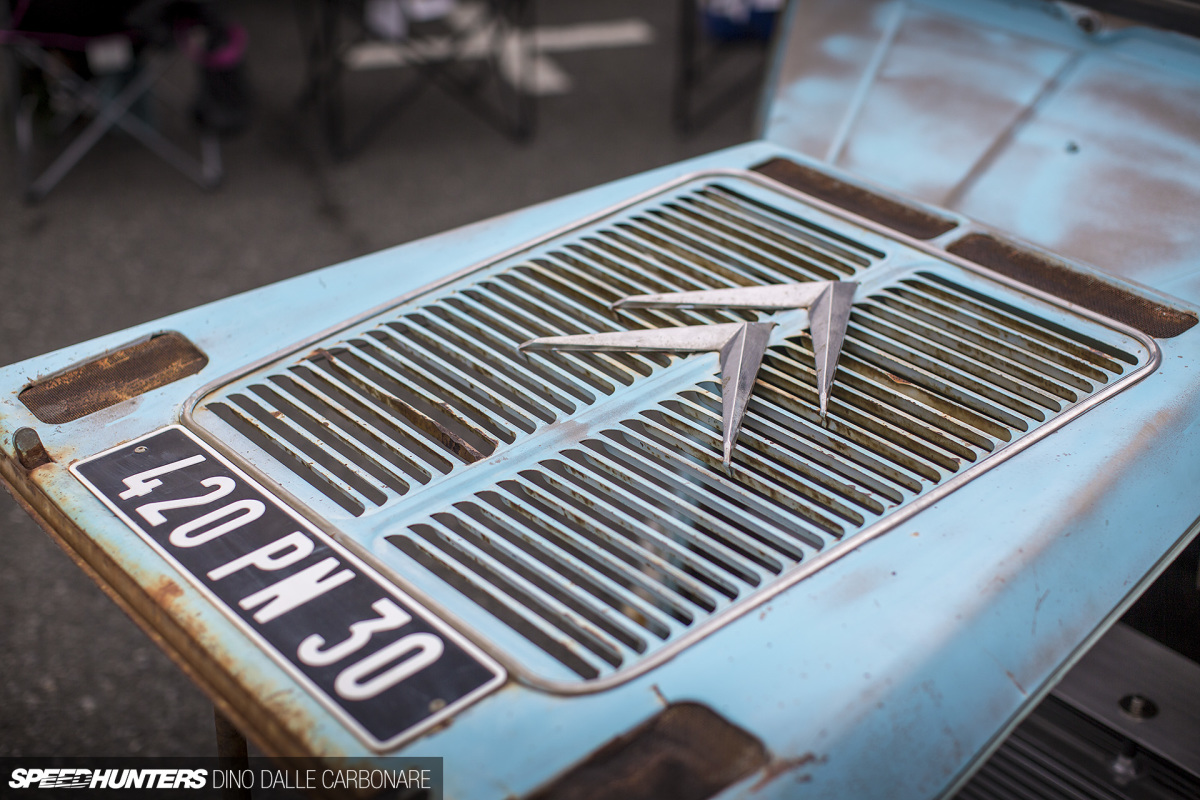 It also happens to be one of the maddest builds I've ever come across, which is saying something given the custom automotive insanity created in Japan.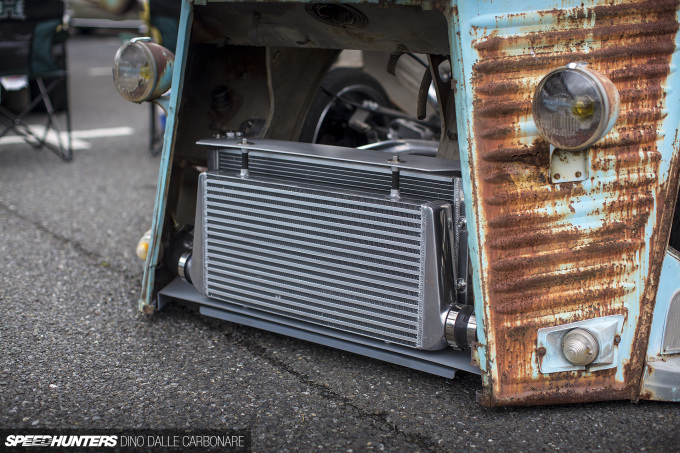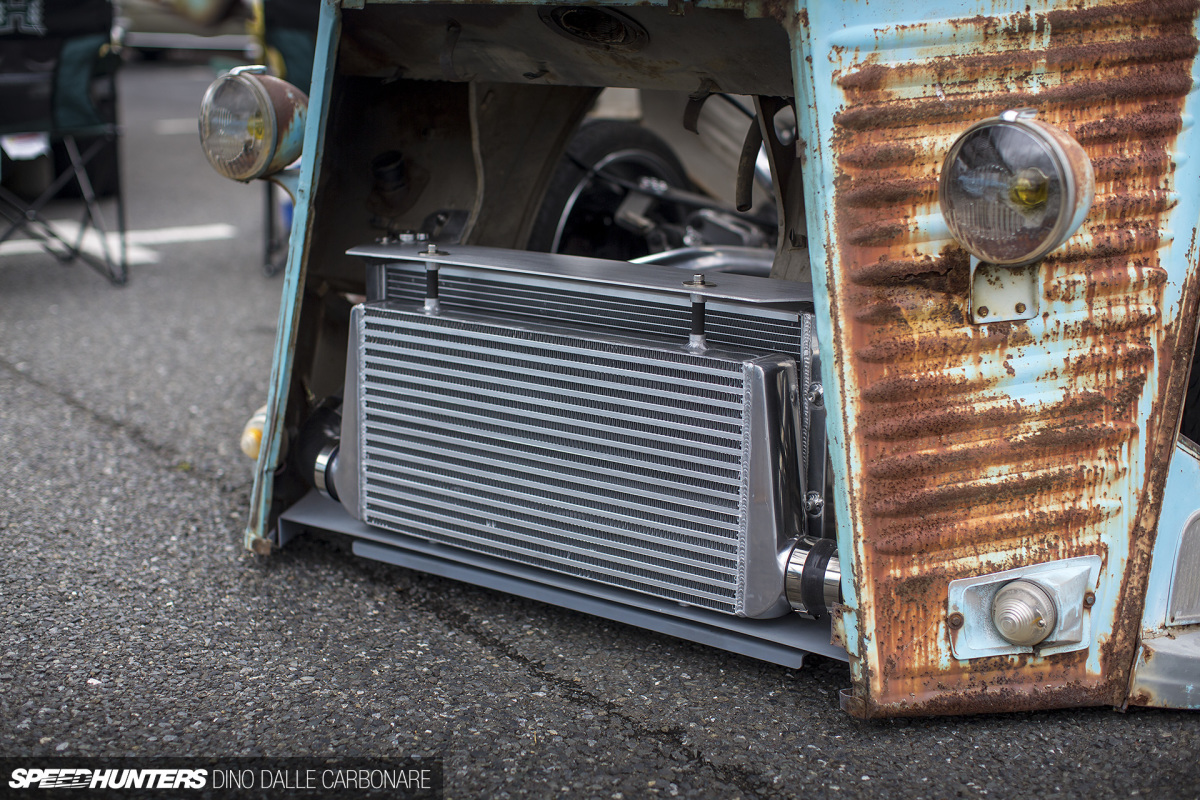 I mean, seriously, a Citroën H Van sporting a front mounted intercooler, huge Barramundi wheels that you can't even see, and literally sitting on the ground? Yes, really.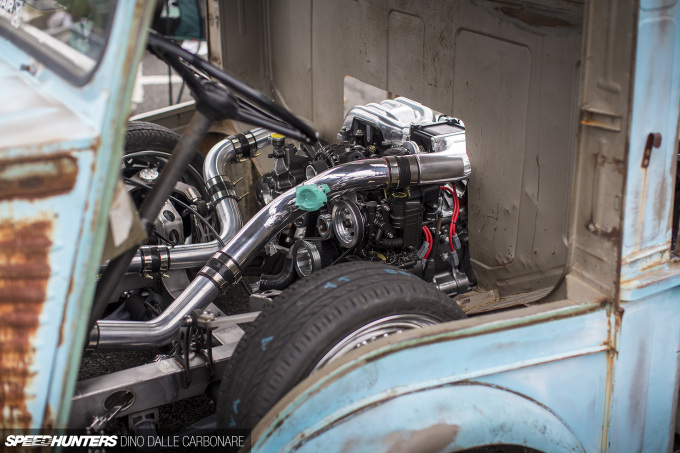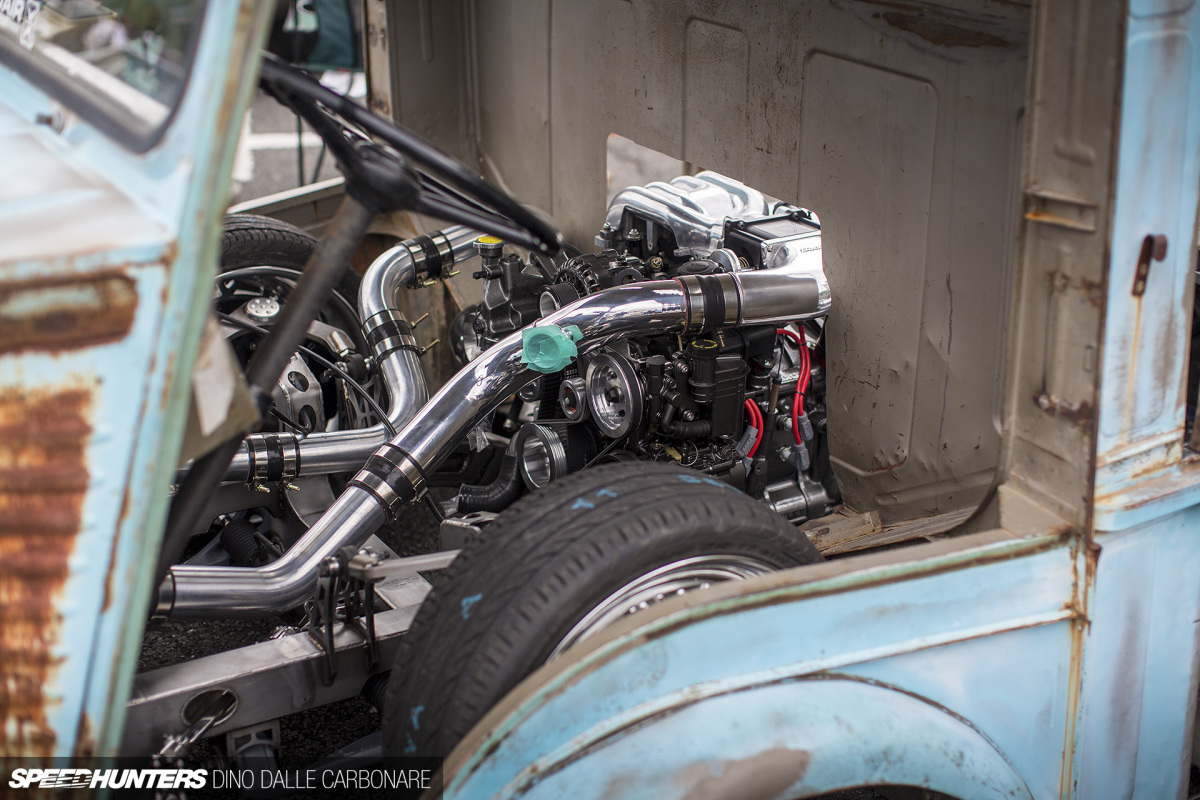 But it doesn't end there, because that's a Mazda 13B rotary engine.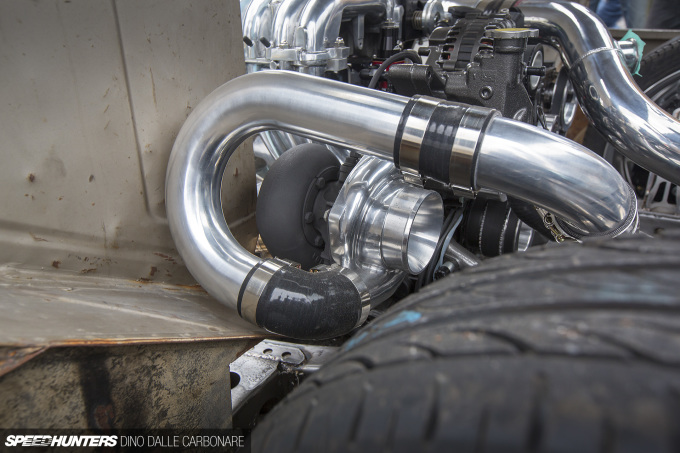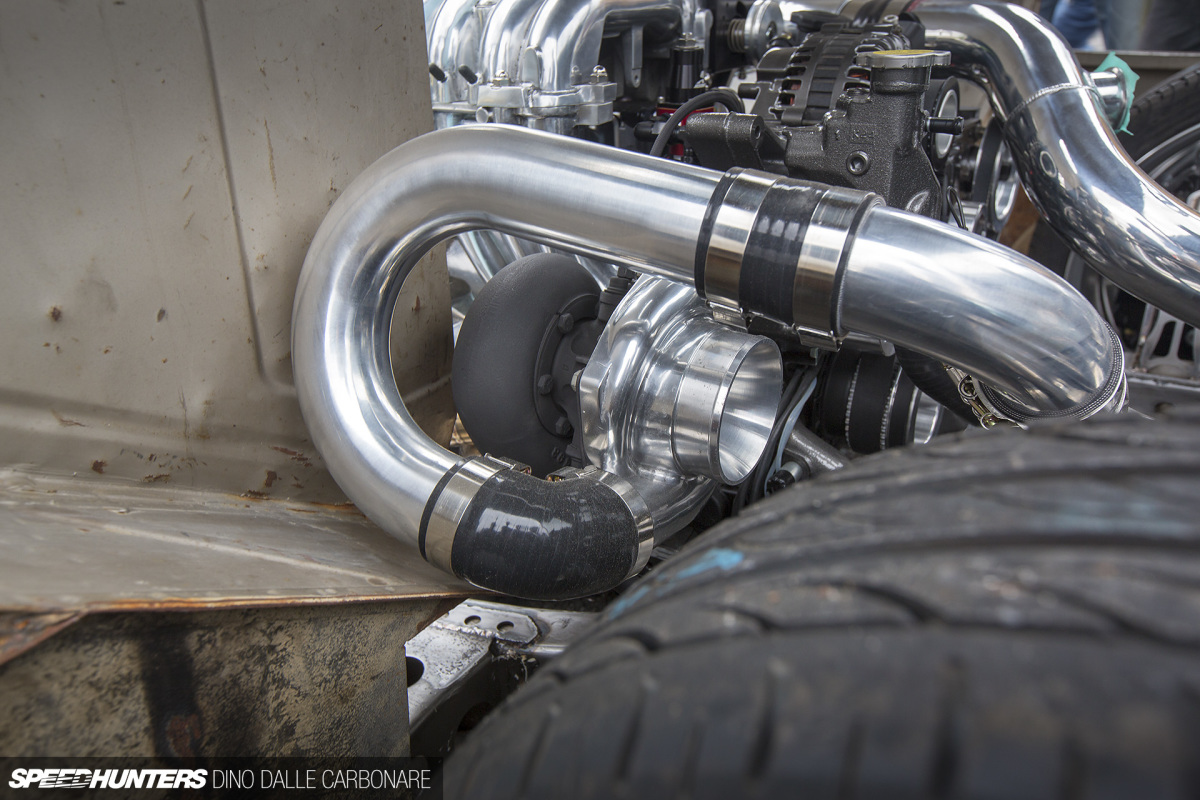 And this is a sizeable turbo that will no doubt help create some solid numbers.
It's almost as comical as it is cool, and talking to the guys from Ushio I was told that it all came together relatively quickly once the initial idea had been sketched out on paper.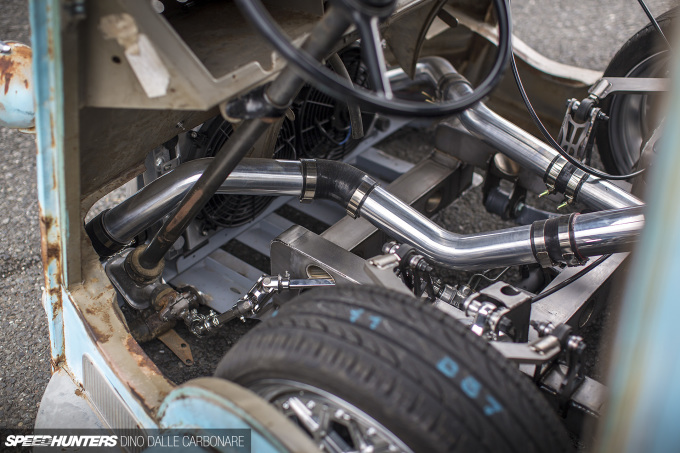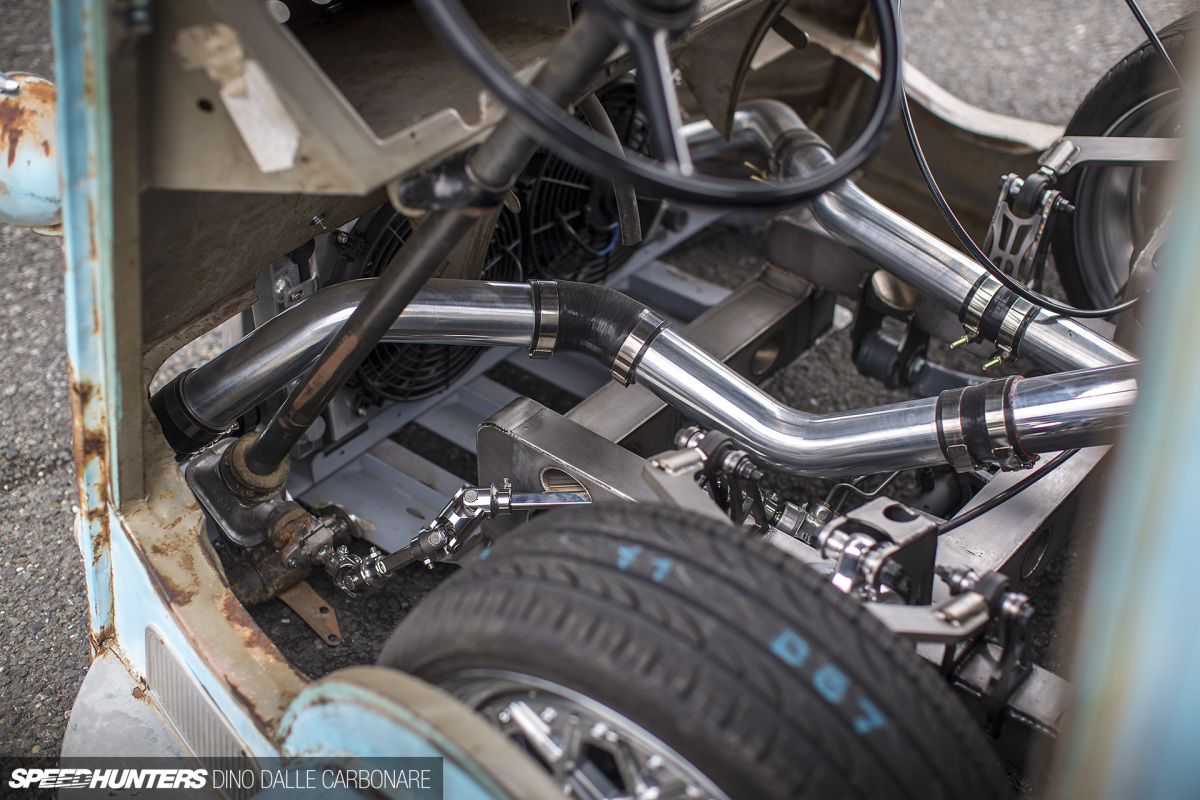 While the van's exterior is completed, or rather, is a work in progress for nature, the same can't be said for the interior. The custom chassis over which the Citroën's body has been dropped is all complete, but there's still a lot to be done to get the classic French van driving.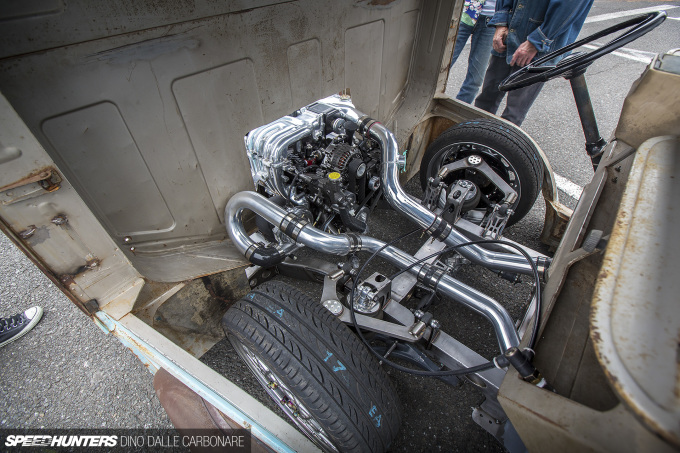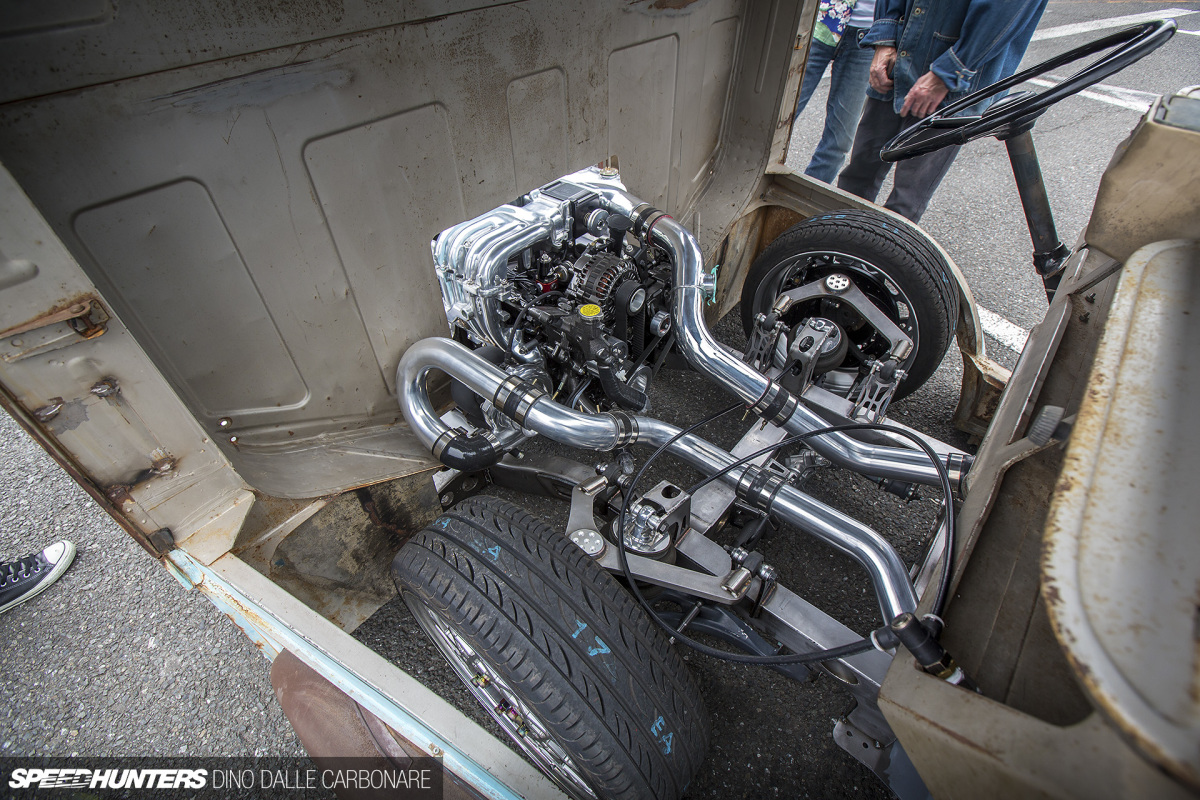 Starting off with the need to fabricate a floor, wheel arches, a proper firewall with engine cover, and of course some sort of seating.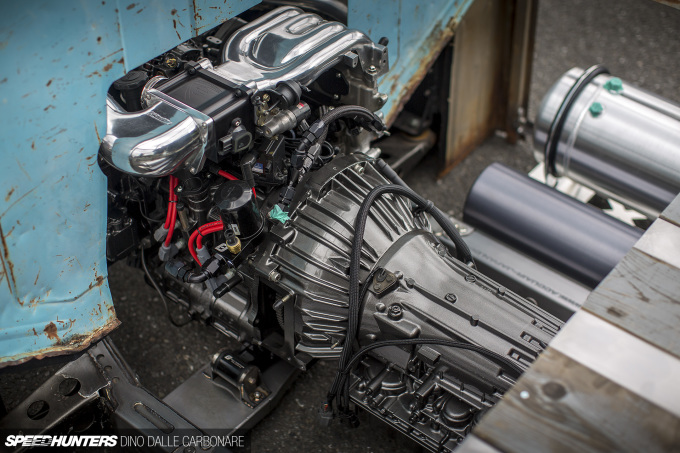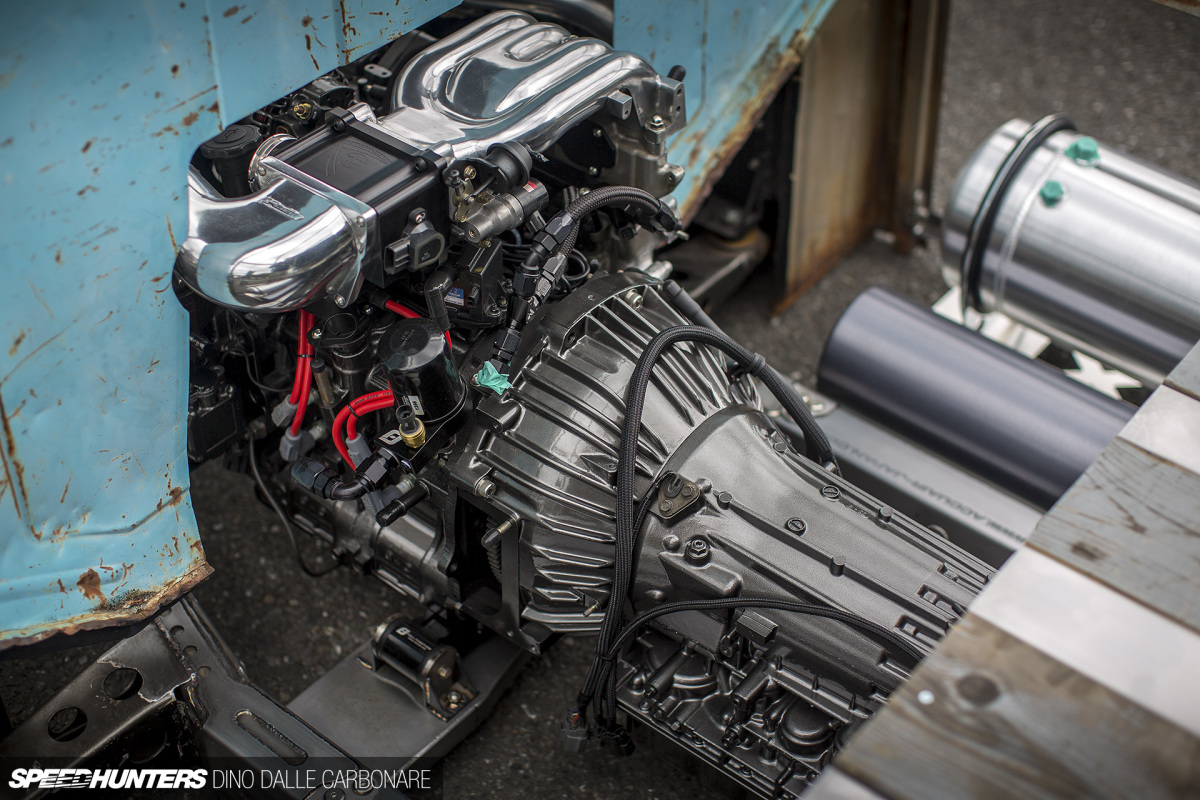 A shifter setup for the FD3S RX-7 auto transmission carried over with the donor engine is also needed.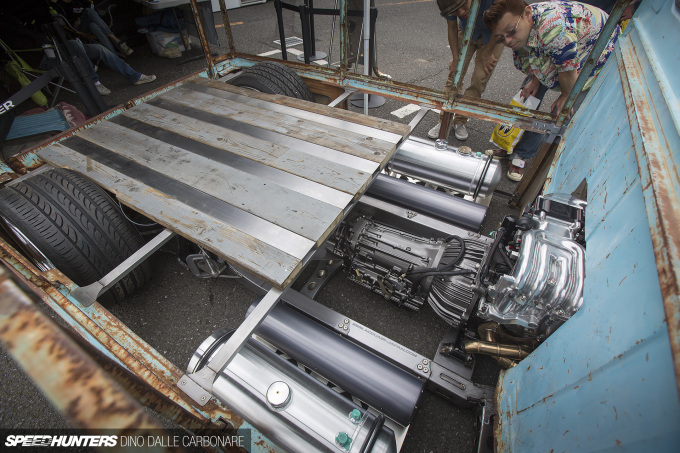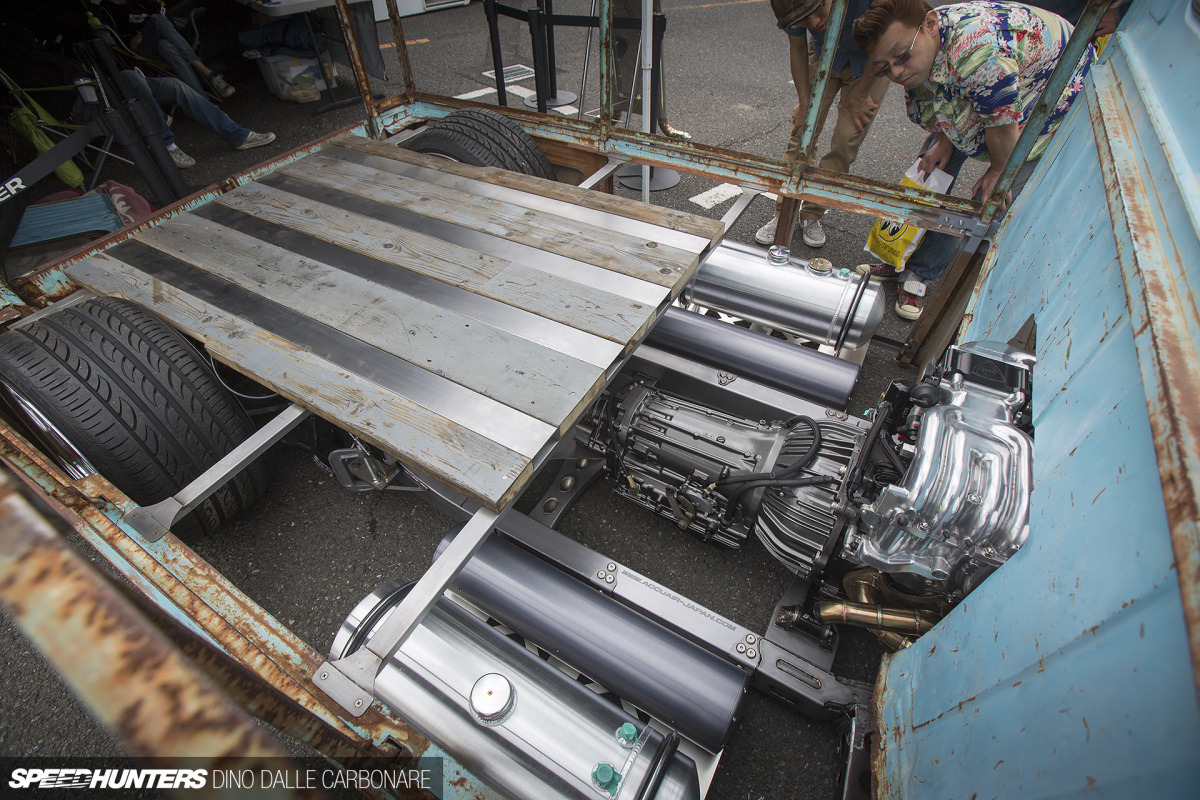 While its primary role will be a demo machine for the shop, the goal has always been to have it functioning again as a vintage van. Just a crazy-low and crazy-fast one.
I really can't wait to see this thing finished, and according to the Ushio guys it should be all done by the time the Mooneyes Hot Rod Custom Show rolls around at the end of the year.
Dino Dalle Carbonare
Instagram: speedhunters_dino
dino@speedhunters.com