If there's one thing about modern engines that really irritates me, it's the way they're presented. You've probably heard me bang on about this before, but I just can't understand auto manufacturers when no thought or care is put into how an engine looks under the hood. And in particular I'm talking about sporty, performance-oriented cars, anything that we'd deem interesting here at Speedhunters.
With the move to replace even intake piping and plumbing with plastic, there is really no need to show the engine anymore, so a big plastic cover is usually dropped on top to cover everything up. It's just wrong.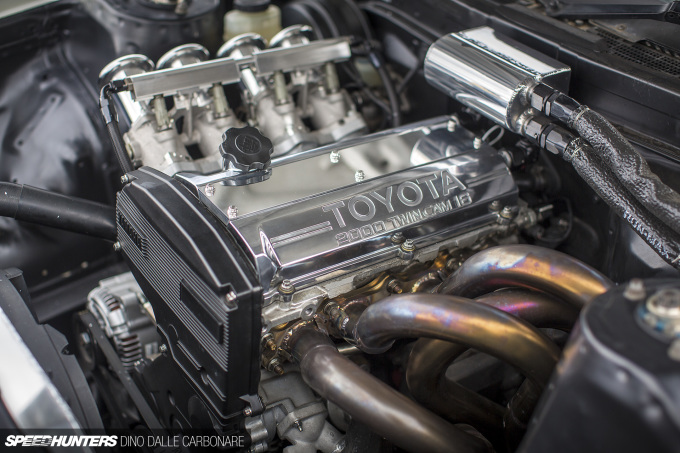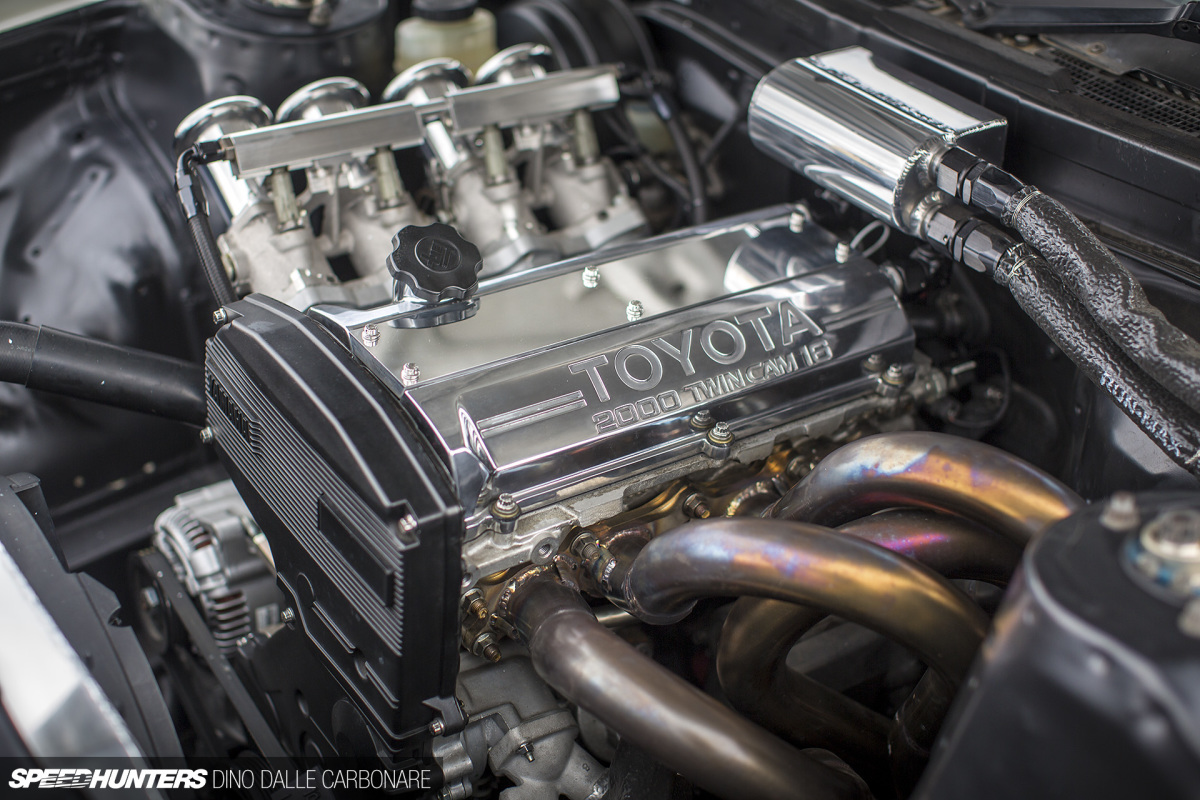 With this in mind, you can probably imagine my happiness when so many cars at the recent Wekfest Japan event had their engines on display rather than being hidden away. It just makes you love older engines and cars even more.
But despite the high quality that Wekfest offered up, nothing could have prepared me for the way this Toyota 3S-GE motor grabbed me at the Mooneyes Street Car Nationals in Odaiba over the weekend.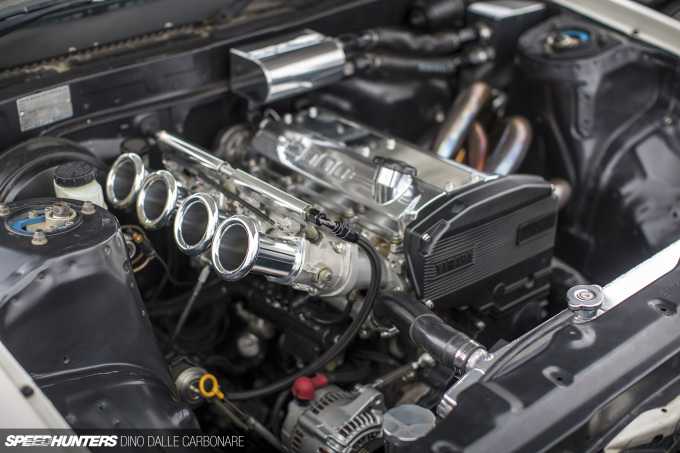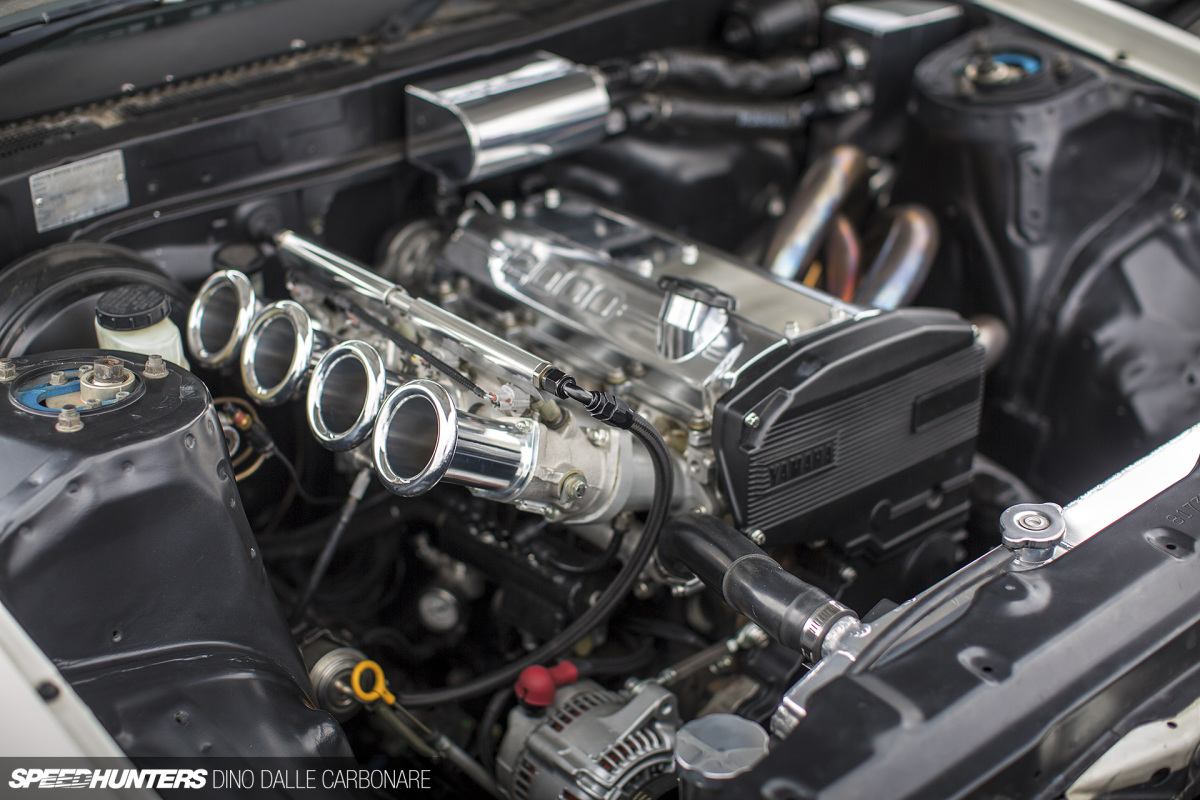 I was captivated, instantly drawn in, mesmerized by how simple yet incredibly beautiful it all looked sitting in the satin-finished, semi-shaved and wire-tucked engine bay.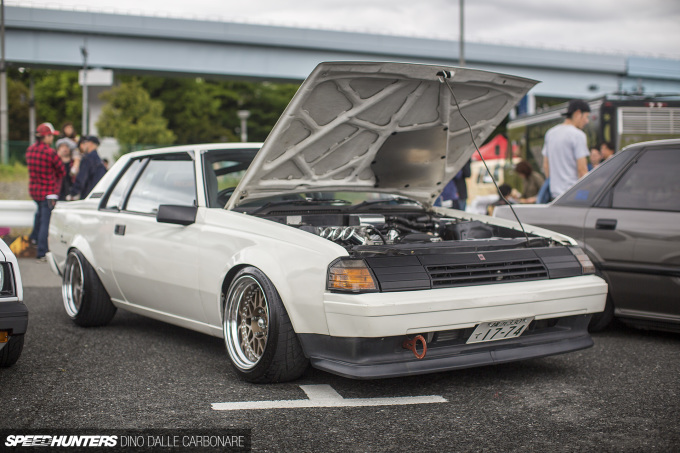 And the car that Toyota's naturally aspirated 2.0-liter had been swapped into was even more of a welcome surprise. AA63 Celica notchbacks are quite the rarity these days.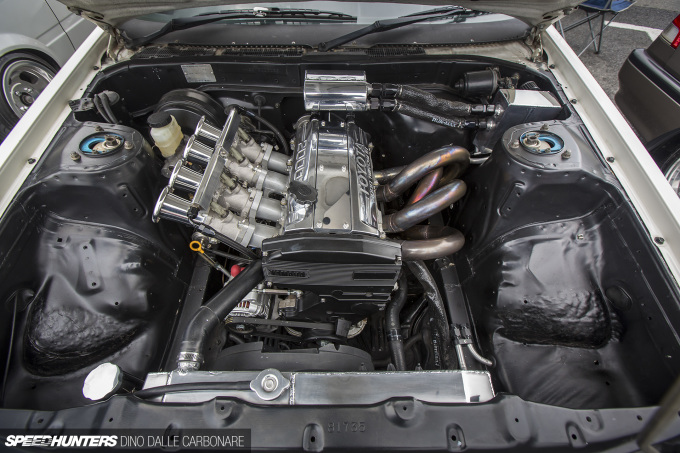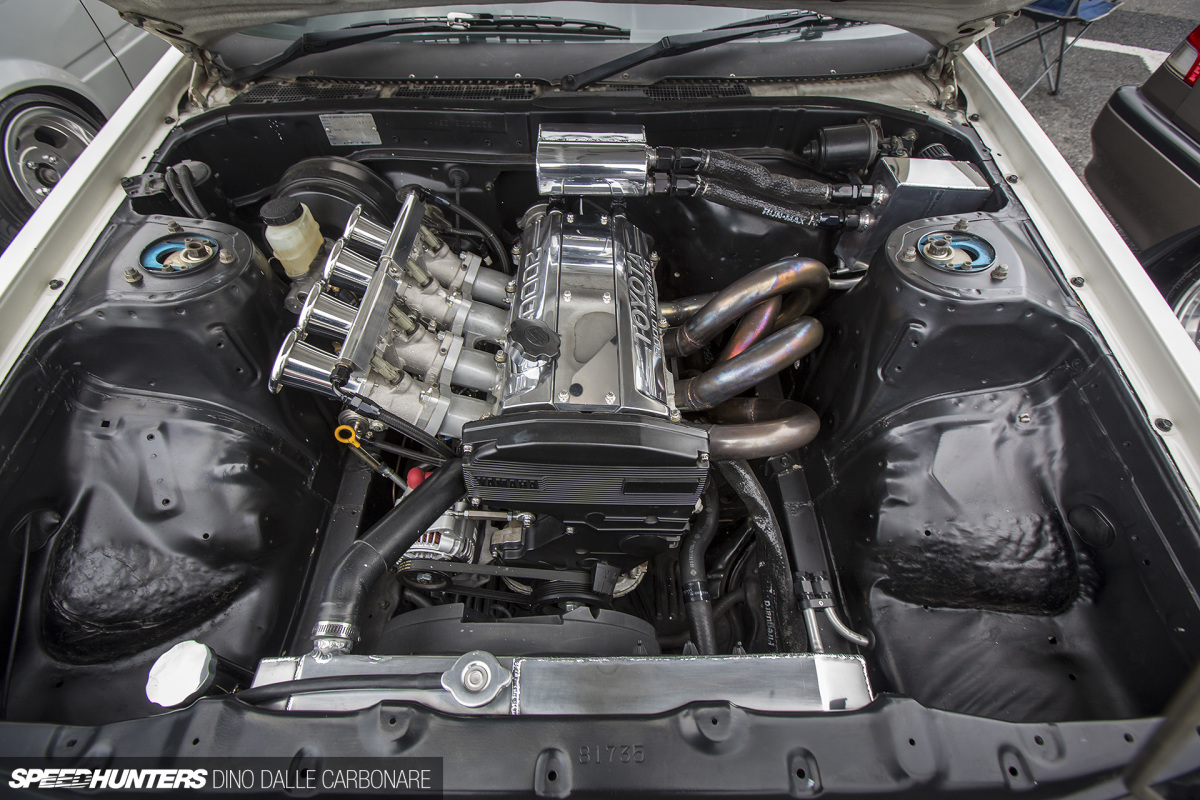 It all had an underlaying feel of brutal functionality, even if the owner had obviously spent a ton of time getting things to look real nice. Originally this Celica came with a 4A-GE outputting around 130hp, but the 3S-GE, with its extra capacity, throttle bodies and tuned-length header would be making a fair bit more than that, not to mention producing more mid-range torque, which is always welcomed.
The way the exterior has been left untouched, save for some subtle massaging of the fender flares, and the simple drop on a set of 16-inch Barramundi Snook wheels with Toyo Proxes R1R rubber makes the Celica look even more special. Less is often more, and here's the proof.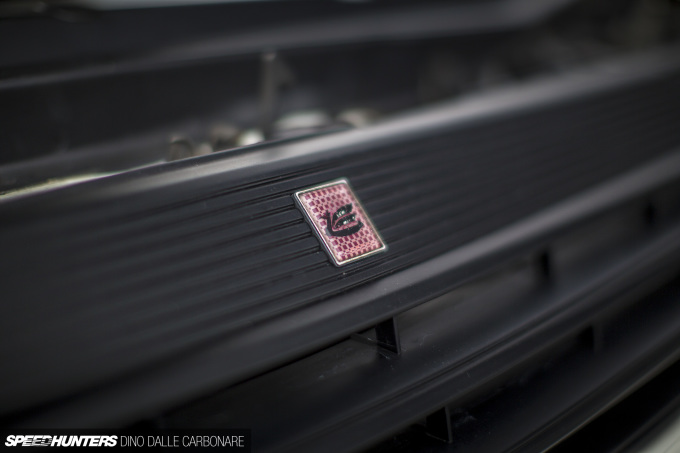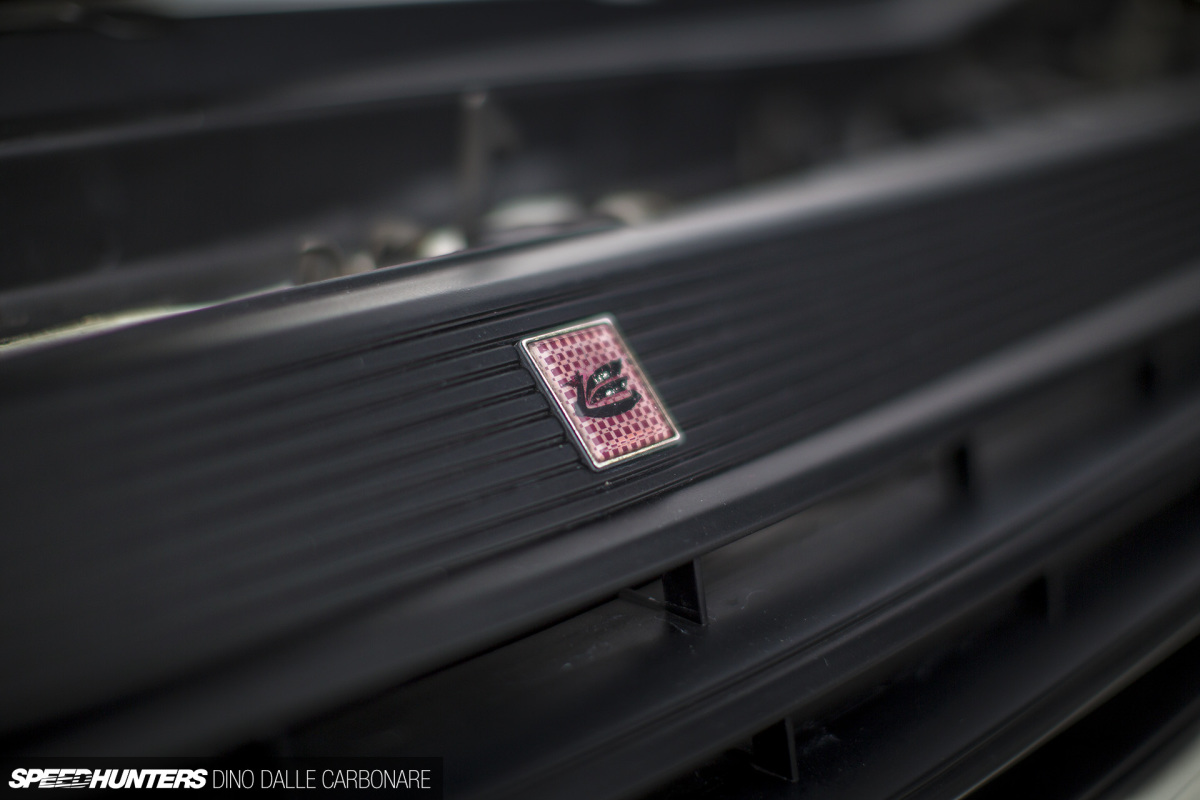 The Celica/Supra badge on the front grille is a cool touch that's been retained.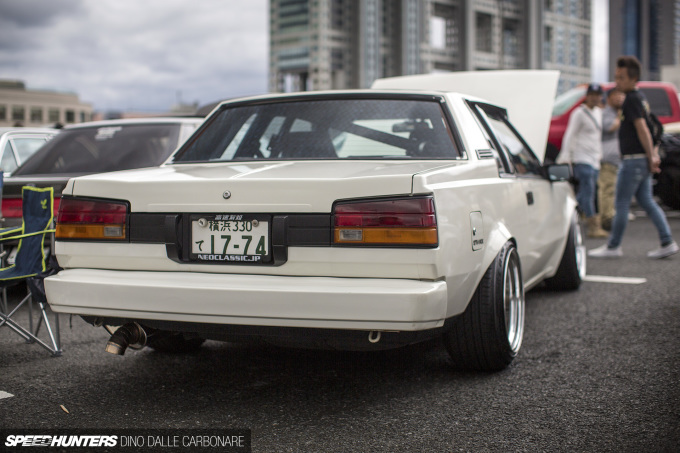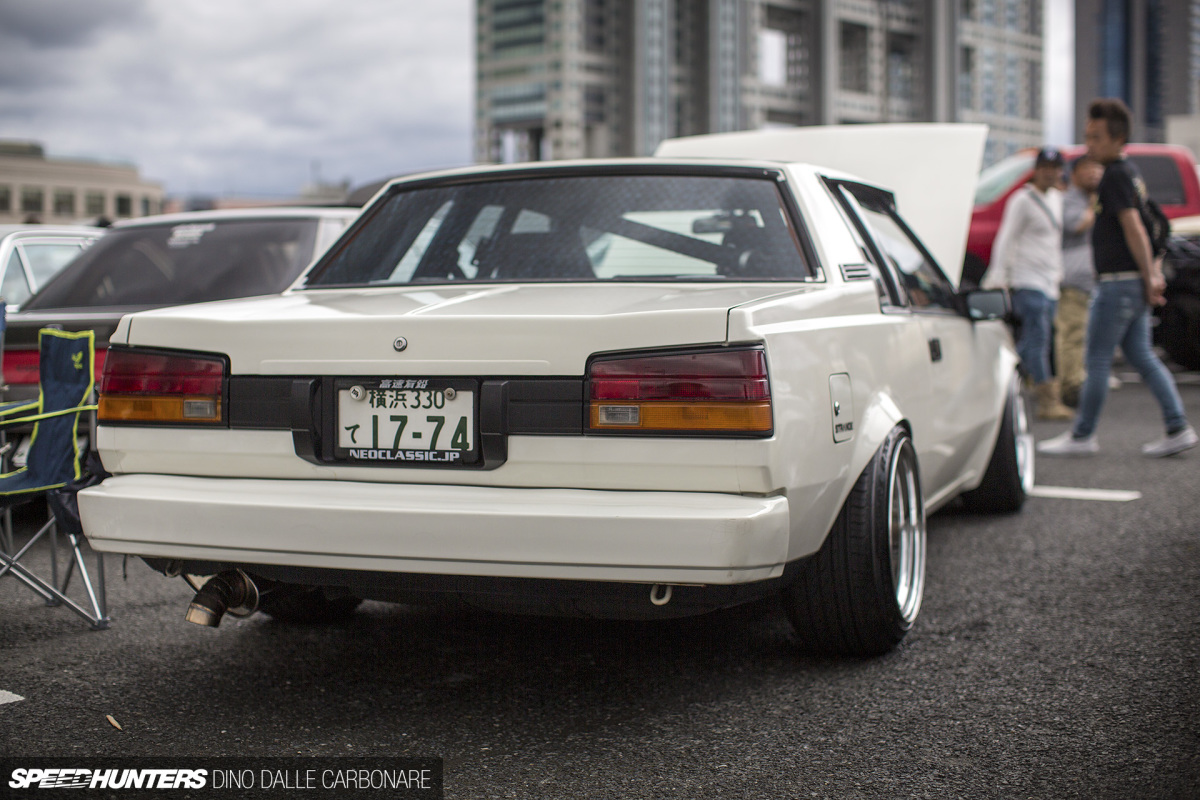 On top of its stubby nose, the AA63 notchback had a unique rear end that's a lot harder to digest than that of the hatchback variant.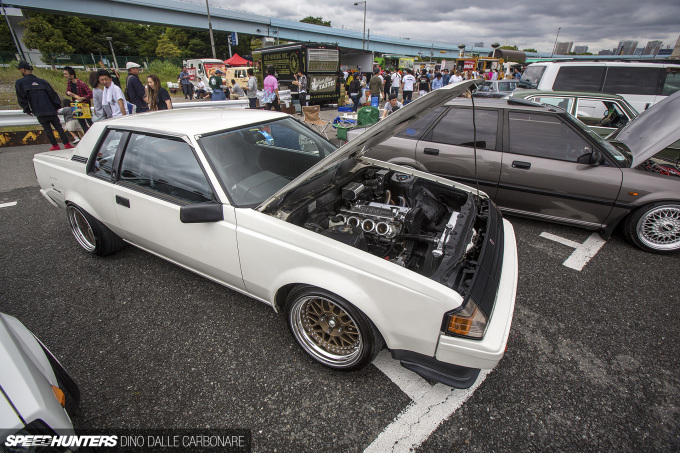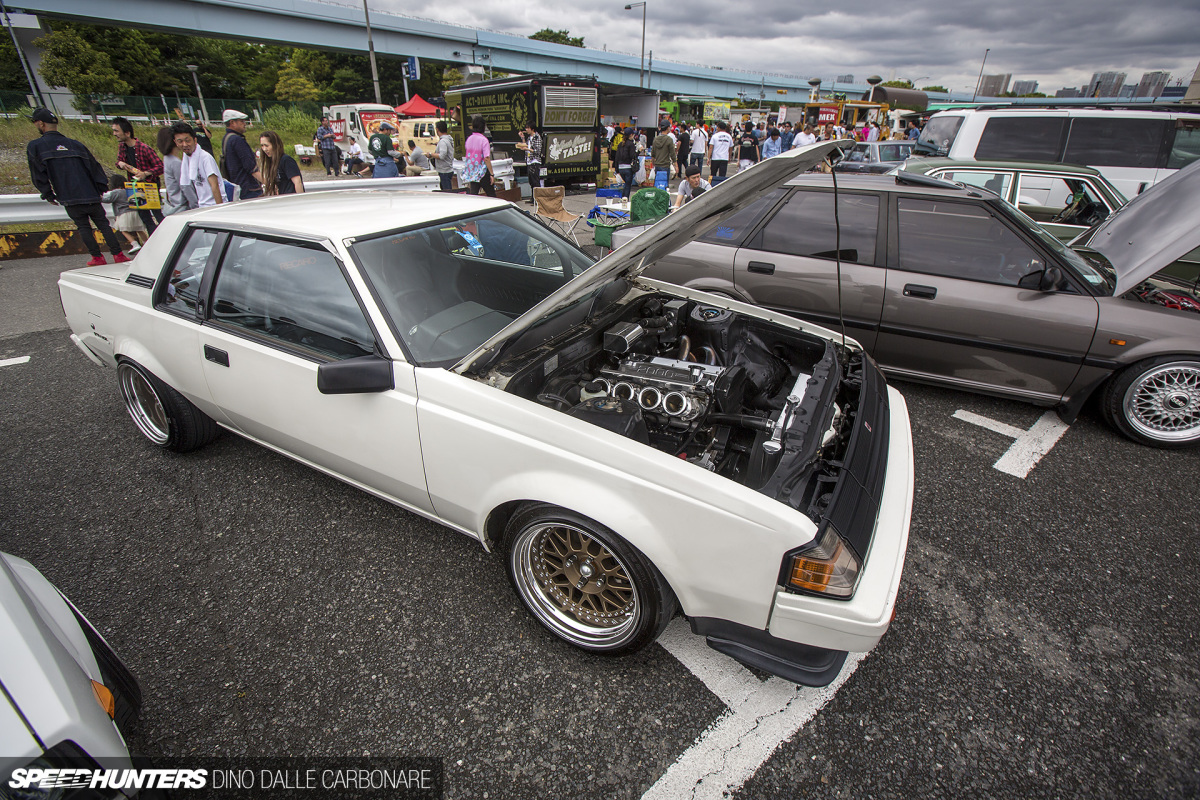 Still, if there was one car I could take from this year's Mooneyes Street Car Nationals, this Celica would have to be it. It really did tick all the boxes for me.
Dino Dalle Carbonare
Instagram: speedhunters_dino
dino@speedhunters.com