Back in October last year, NIO, a sub-brand of Chinese global start-up NextEV, set a new EV lap record at the Nürburgring Nordschleife in Germany. Its best time from two flat-out laps around the famed 20.8km (12.9mi) German circuit was a 7:05.12, eclipsing Toyota Motorsport GmbH's long-held (since 2012) 7:22.329 lap in its TMG EV P002. Now NIO has raised the bar again, this time dipping well into 6-minute territory.
A blindingly-quick 6:45.90 lap is the new EV benchmark.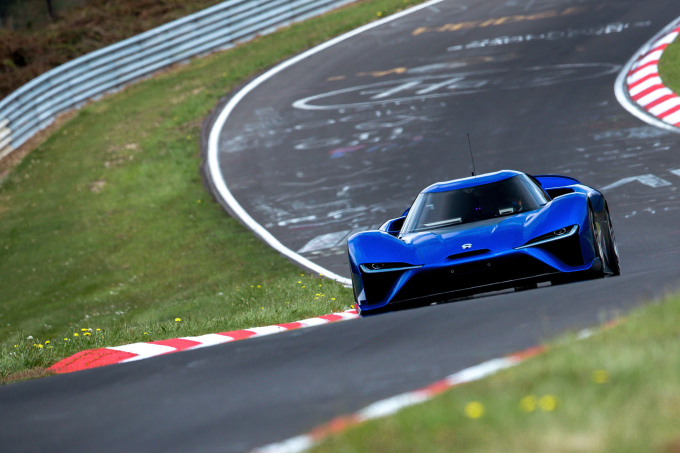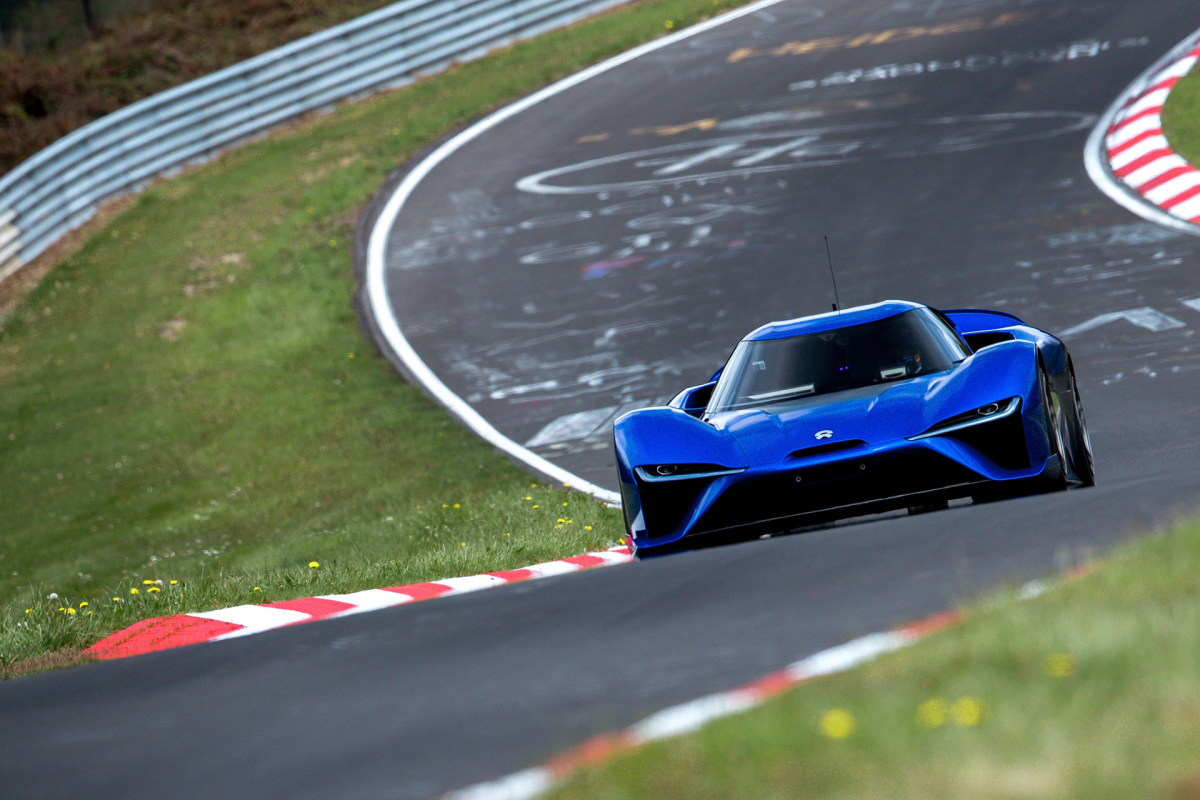 Beating its own record by almost 20 seconds is another big milestone for NIO, but it's not the first this year. In March, the EP9 posted a new production car lap record at Shanghai International Circuit, and in February at Circuit of the Americas in Austin, Texas it set a new world record for the fastest autonomous car.
According to NIO, the EP9's powertrain, which consists of four inboard electric motors matched to four gearboxes, produces 1 MegaWatt of power, which equates to 1342hp. That mind-boggling number is backed up by its measured performance: 0-100km/h (62mph) in 2.1 seconds, 0-200km/h (124mph) in 7.1 seconds, and a top speed of 313km/h (194mph).
NIO's first run of EP9s was limited to six cars for NextEV's investors, but last month the company announced it would be producing 10 more units, all made to order and costing US$1.48 million apiece.
Until the in-car clip of the EP9 lapping the Nürburgring Nordschleife surfaces, you might want to check out the 10-minute video above which takes a look at the birth and development of this cutting edge performance machine.
TheSpeedhunters
Photos: Nio