Think Liberty Walk and I'm sure the first thing that will come to mind, besides why or why not depending on your stance when it comes to overfenders, is exotics. Kato-san is always trying to push the boundaries and challenge people's thinking, all the while transforming supercars like the McLaren 650S into rolling works of art.
You either get it, or you don't, and that's what makes art, well, art.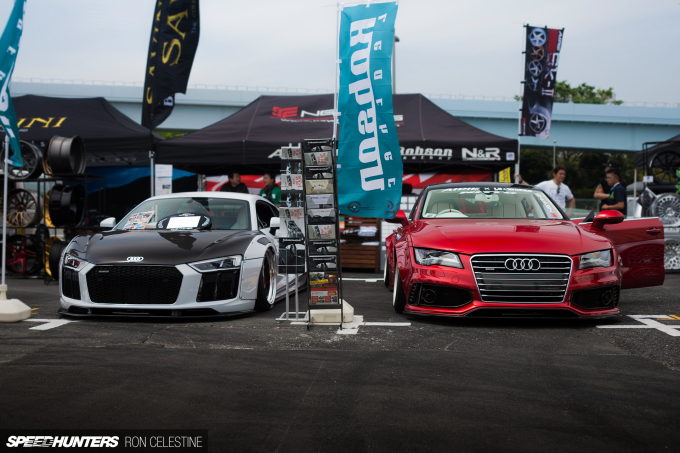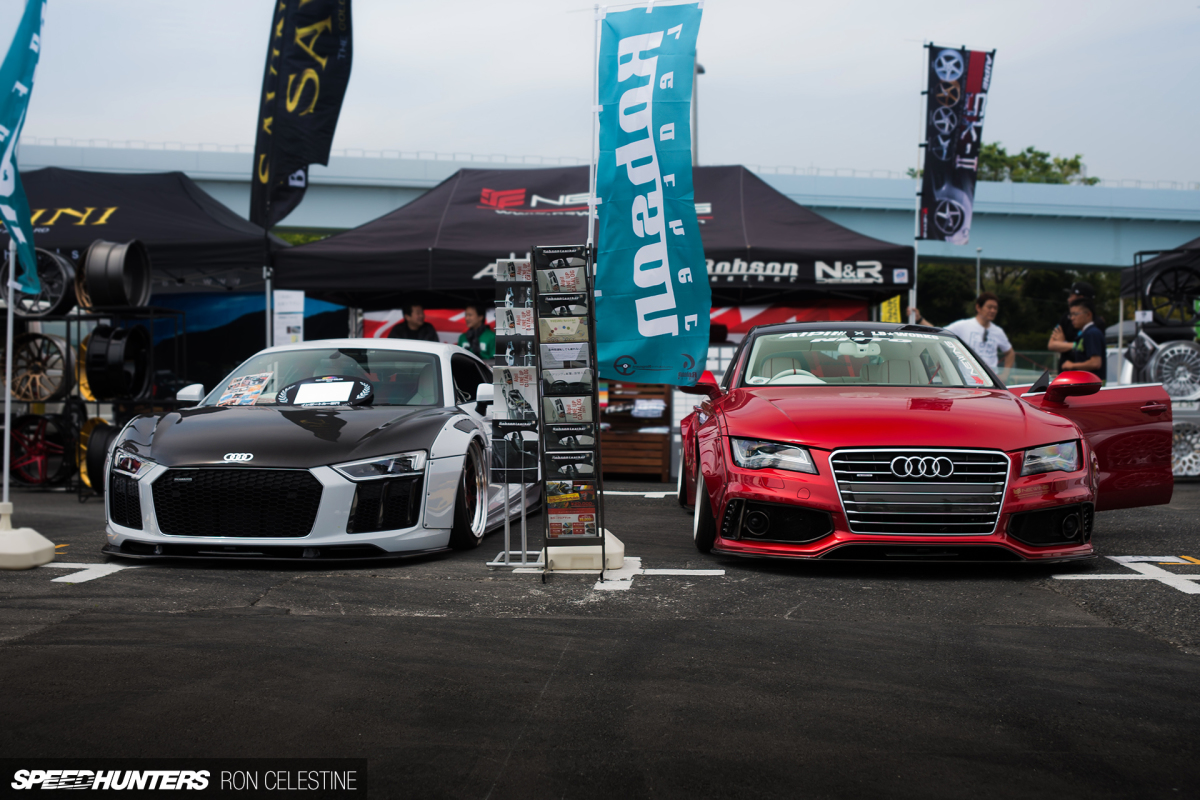 When I came across Newing's Audi R8 and A7 Sportback at this year's Tokyo Auto Salon, I saw two demo cars that had been transformed into works of art. However, the A7 struck a special chord with me; not being the typical candidate to receive the Liberty Walk aero kit treatment, it drew me in for a closer look.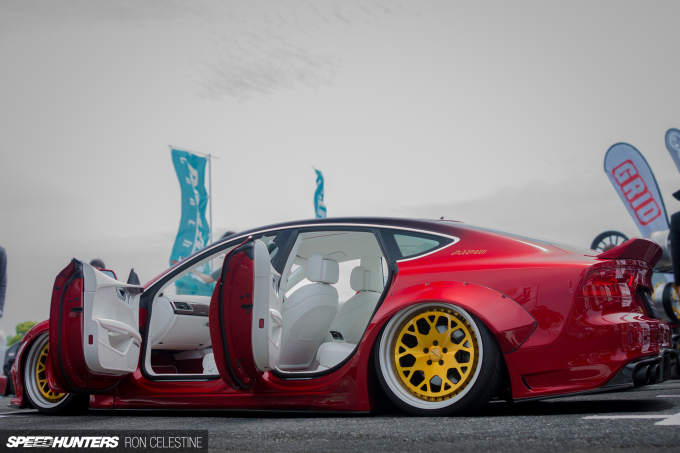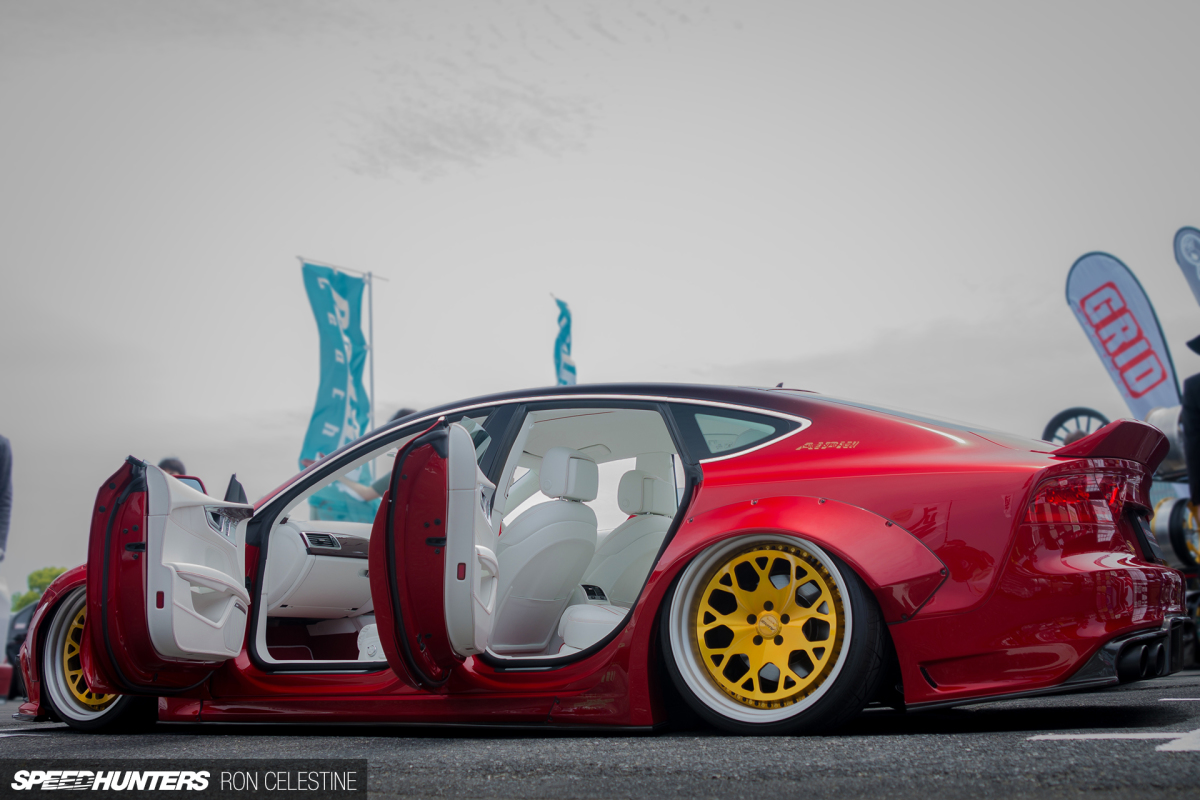 In conjunction with Liberty Walk, Akiyasu Ikeda, president of Newing, wanted to venture out of his comfort zone and transform the A7 into something truly unique. The obligatory bolt-on overfenders came from Kato-san, but everything else you see, including the custom front and rear bumpers, carbon side skirts, ducktail spoiler and one-off exhaust system were all created in-house at Newing. They form parts that Ikeda-san calls his 'Alpil' line-up.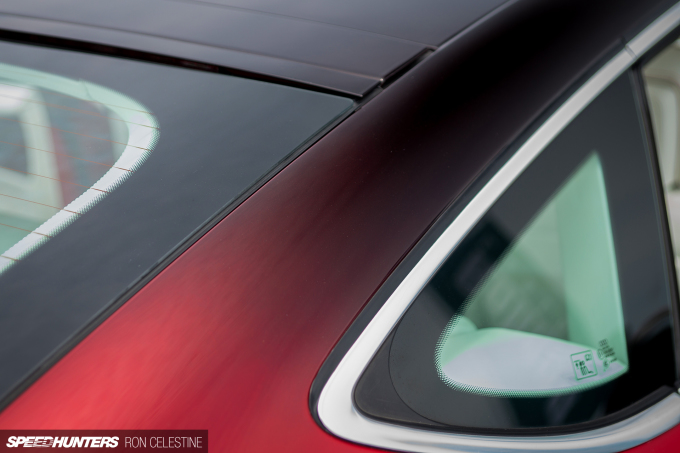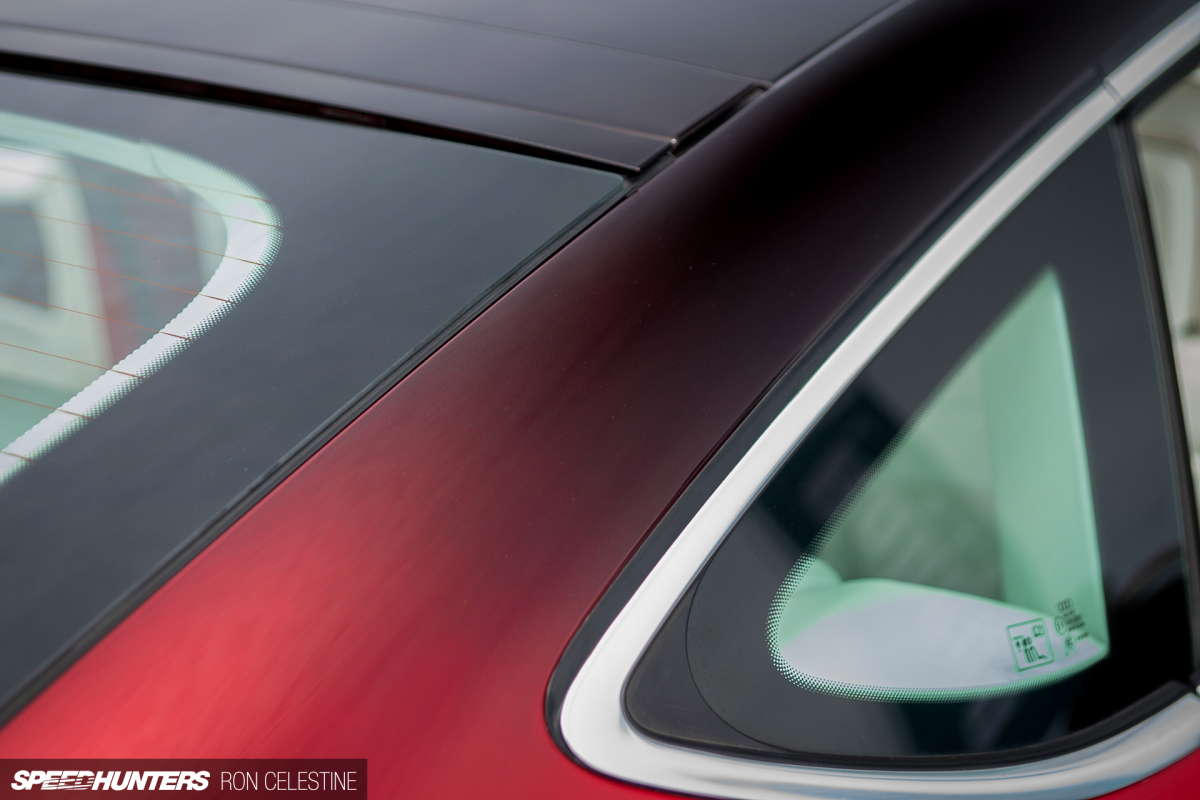 These days, wraps have made it pretty easy to change a vehicle's exterior color, but with this build Ikeda-san wanted to try something a little bit more challenging. The two-tone effect has come about by painting most of the body in a beautiful candy red hue, spraying the roof candy black, and then blending the two colors together on the pillars.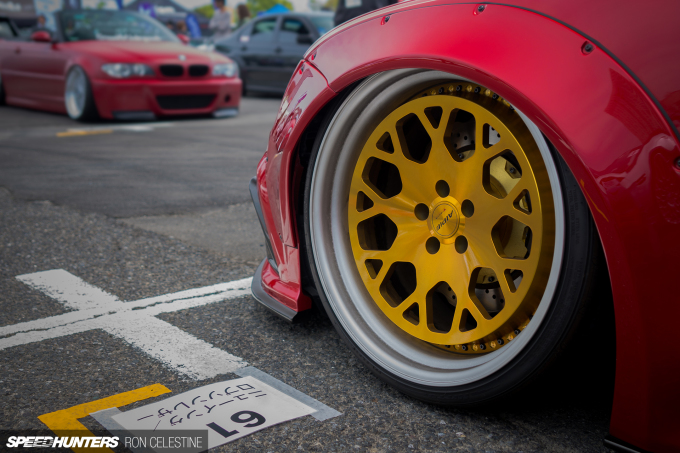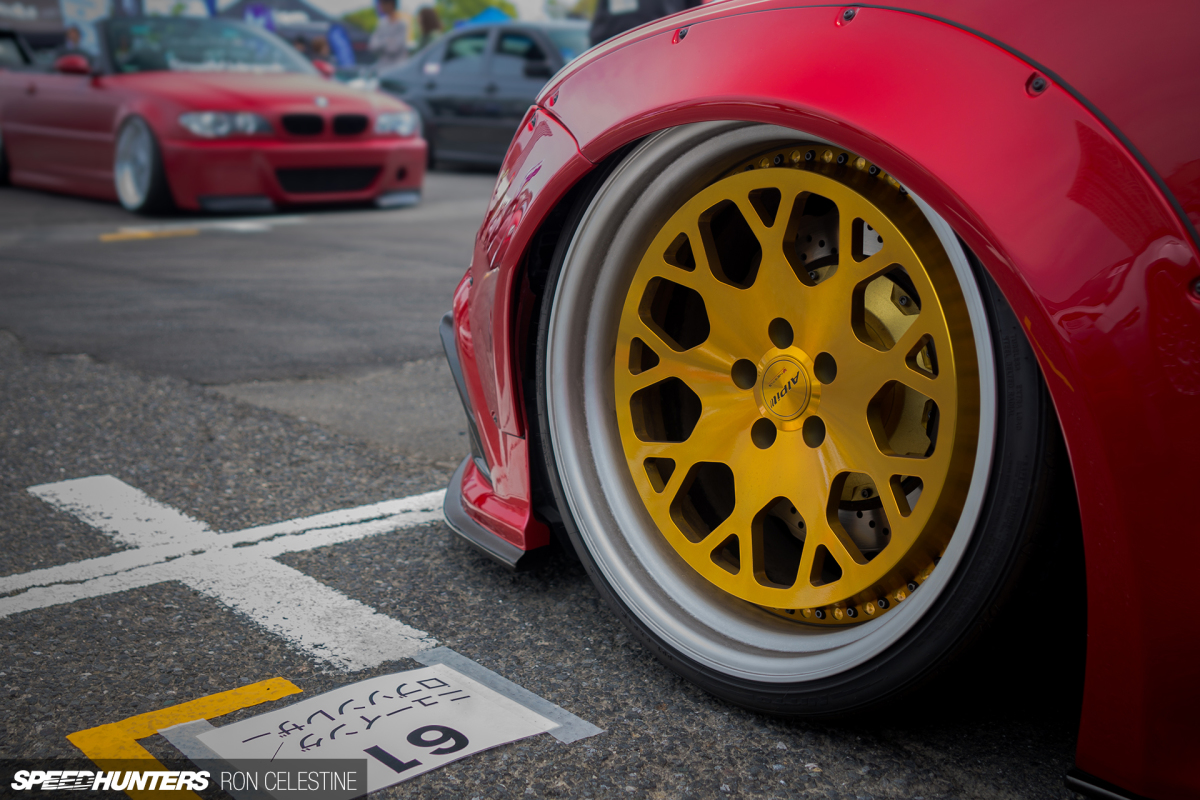 MS-1 forged wheels in a 21-inch fitment and AirREX air suspension help pull the whole look together.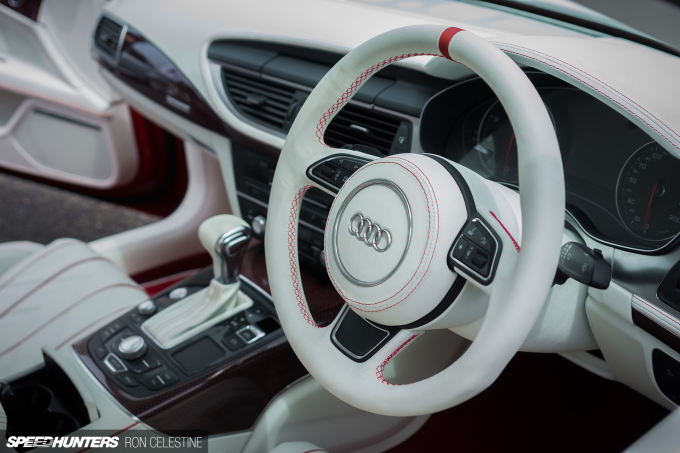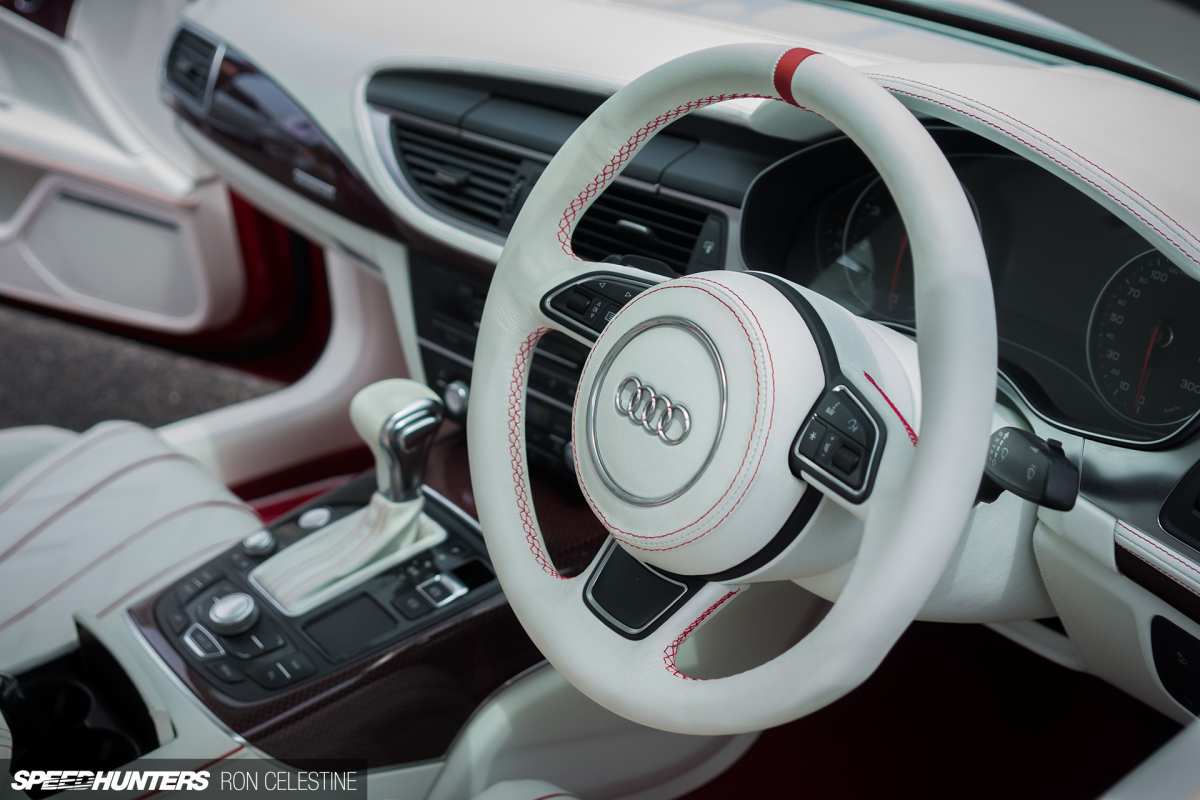 This is where most people would stop, but wanting the A7 to be a complete demo car meant the interior needed some custom love too. Calling on his old school friend who owns Robson Leather, Ikeda-san had the A7 interior's completely redone in plush, white leather with bright red stitching to tie into the exterior paint.
It's the combination of the exterior overhaul and Miami Vice-like white interior (which I imagine would be an absolute nightmare to keep clean) that has turned this Audi A7 Sportback into a work of art. So, through the lens of art, what do you think?
Ron Celestine
Instagram: celestinephotography