Right now, Formula Drift drivers and teams are gearing up for the third round of the 2017 championship at Road Atlanta, Georgia. Before that event plays out though, I wanted to take a quick look back at the last round in Orlando, Florida.
Having Paddy travel with the series this year has really made me appreciate being able to shoot alongside a teammate again. It's definitely pushing me further to improve my craft.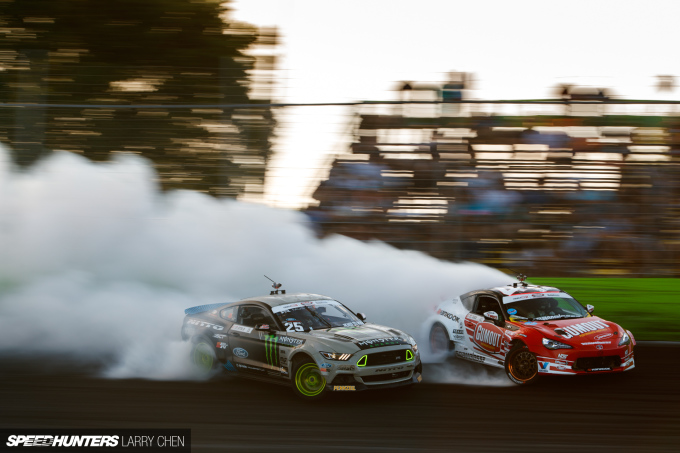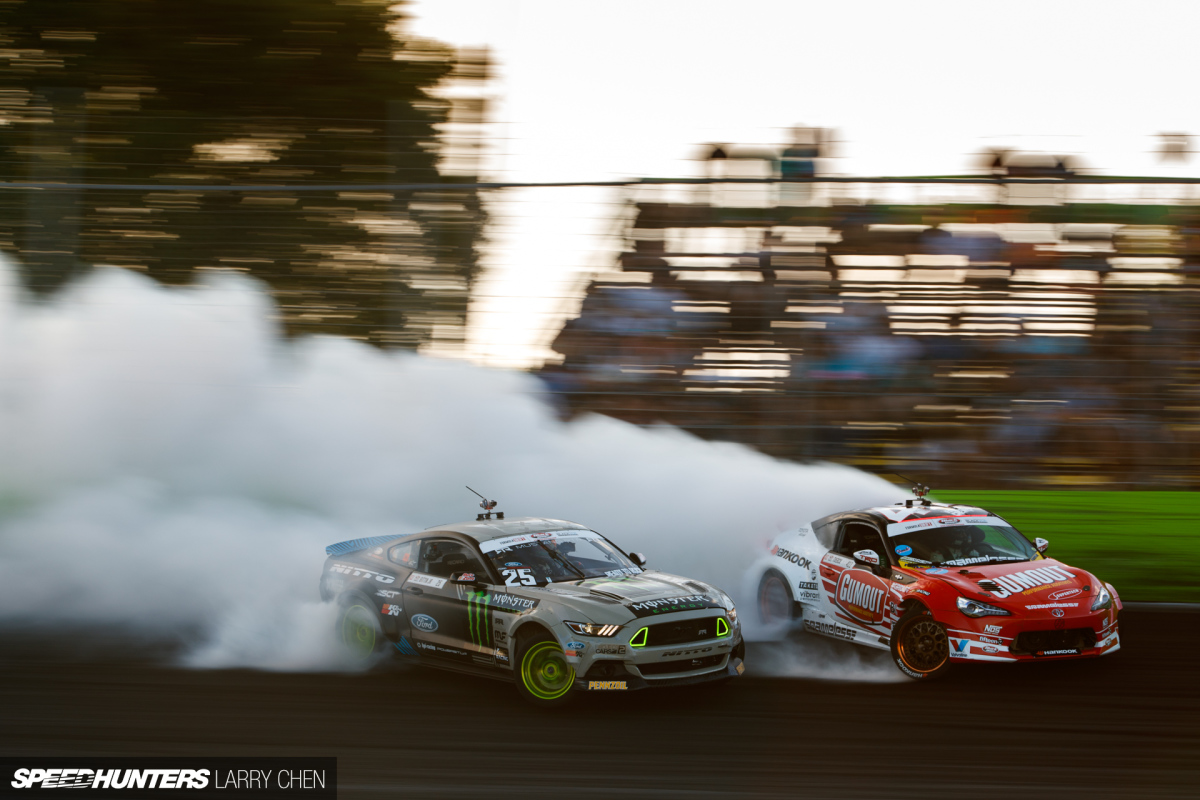 While many people don't like the Formula Drift Orlando event and complain about the Orlando Speed World venue, it's actually grown on me quite a bit in the past few years.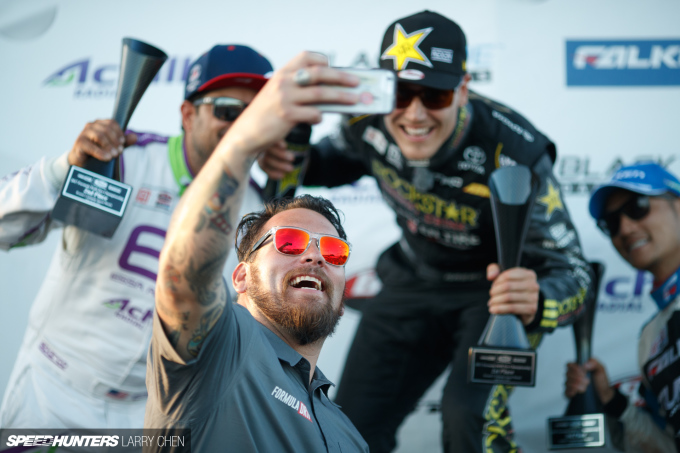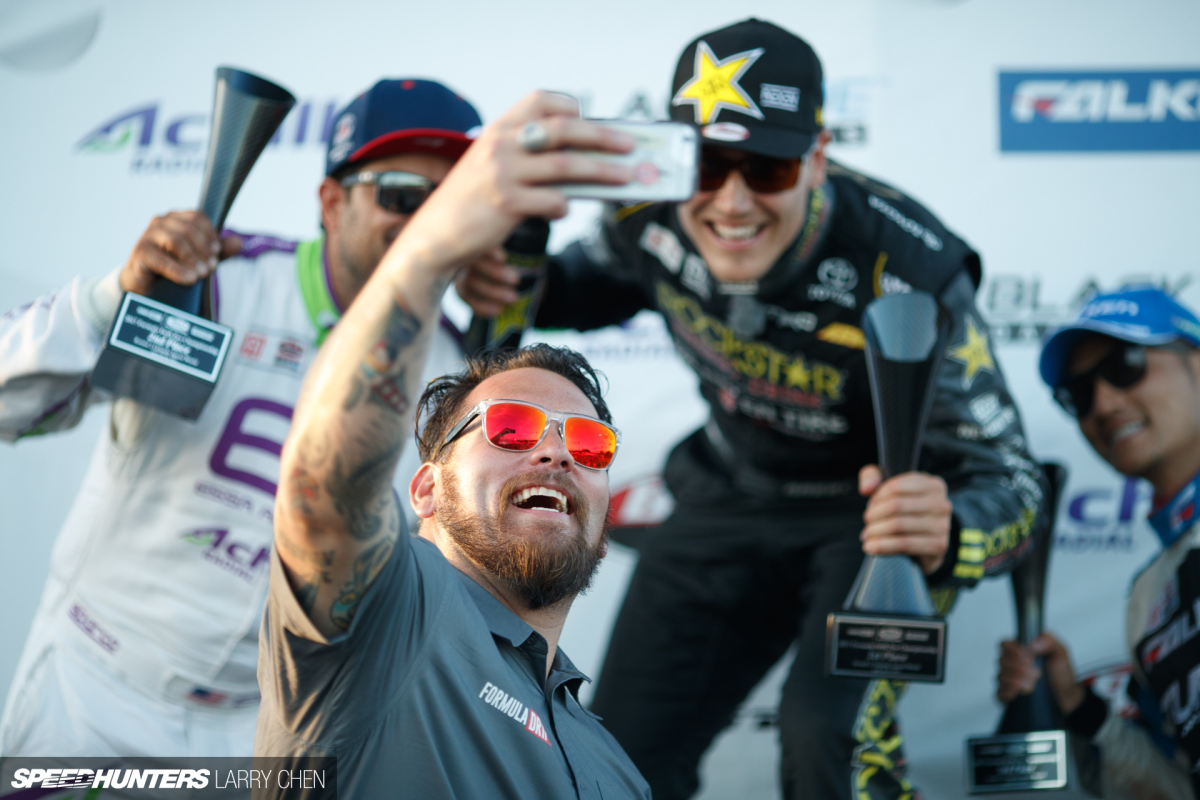 It all boils down to the fact that the course is designed in a way to force drivers to run really close tandems.
To say it's unforgiving is an understatement, but the battles that come out of this arena are ones to remember.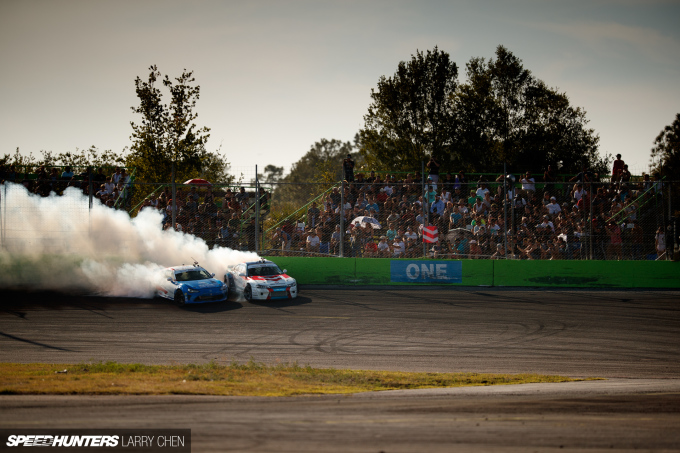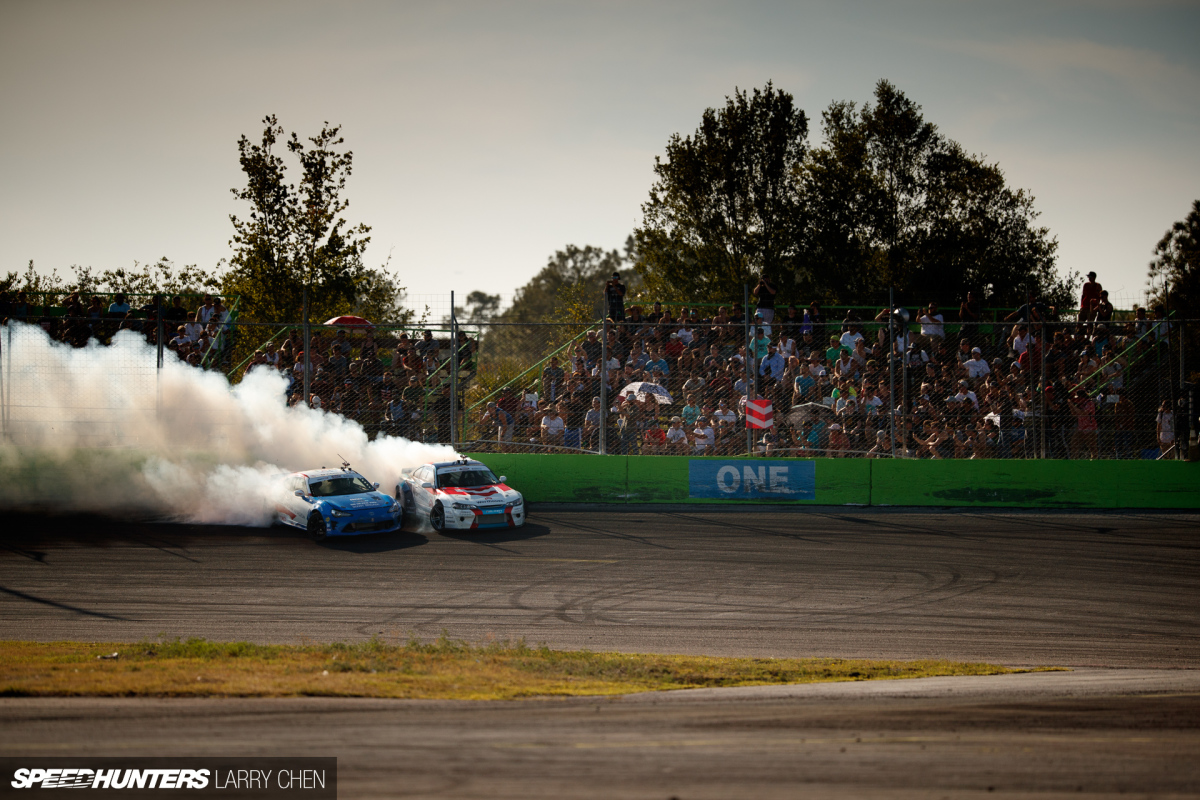 Case in point, the Top 16 duel between James Deane and Jhonnattan Castro that Paddy highlighted in his post.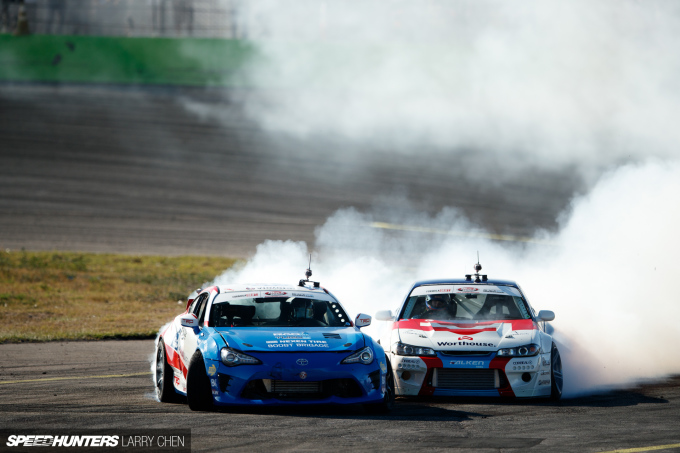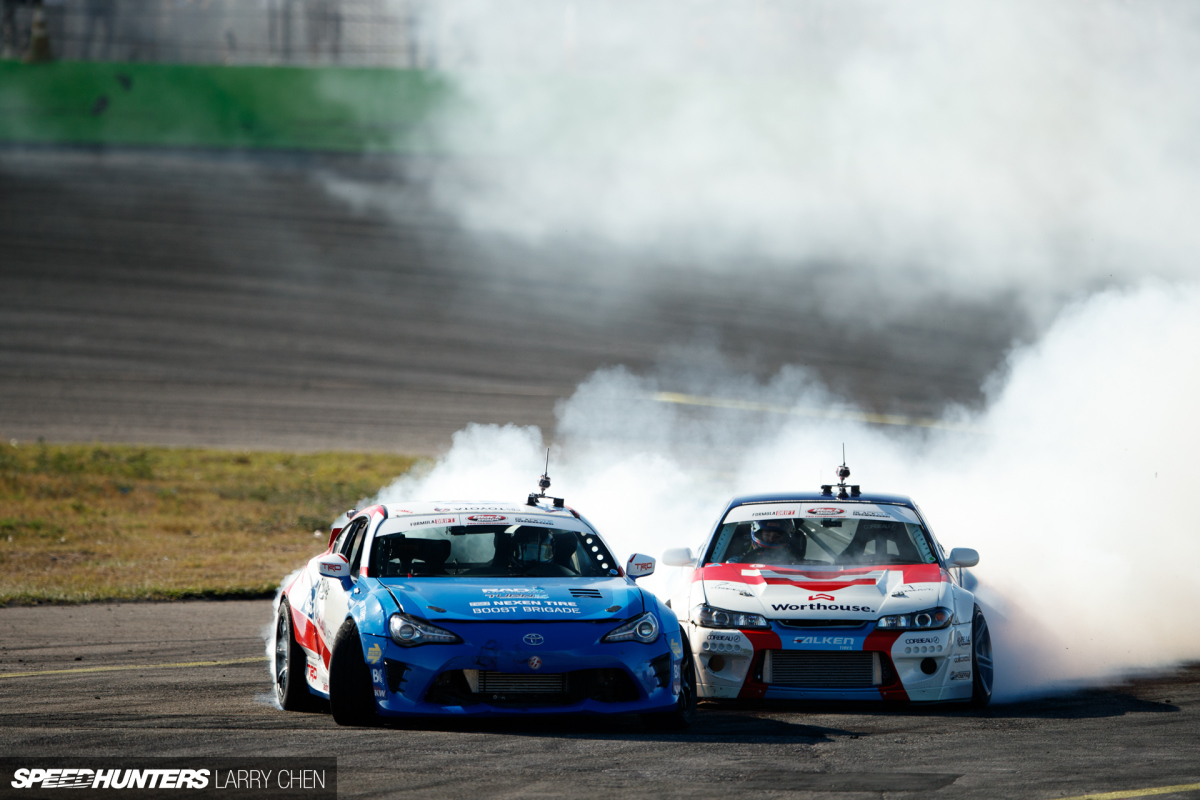 This is the level of competition that makes me still love the sport of professional drifting. Just when you think things are getting stale these drivers really kick it up a notch.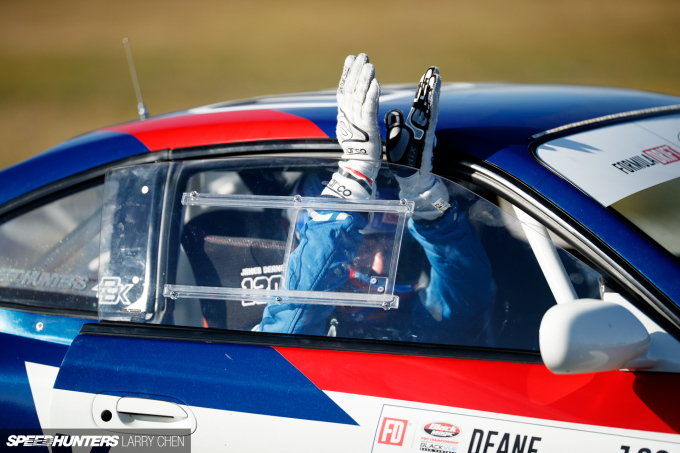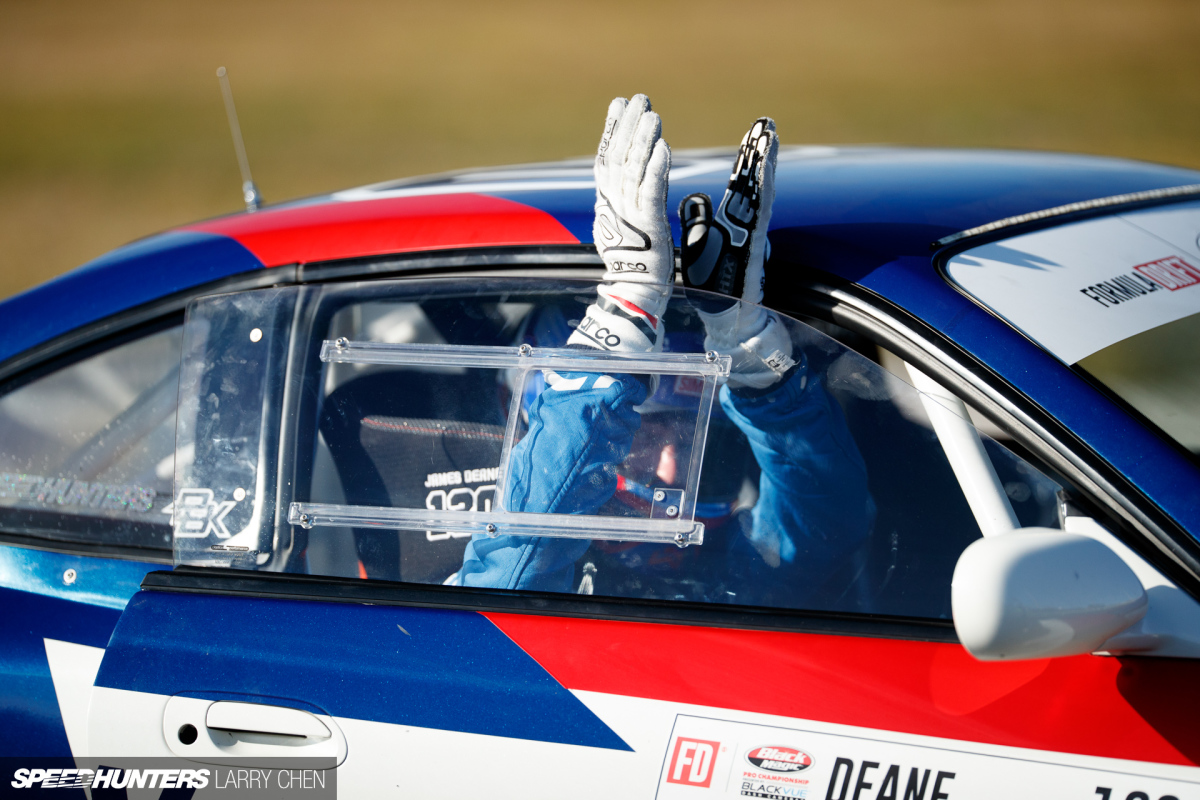 Even James had to give Jhonnattan an applause after he was beaten fair and square.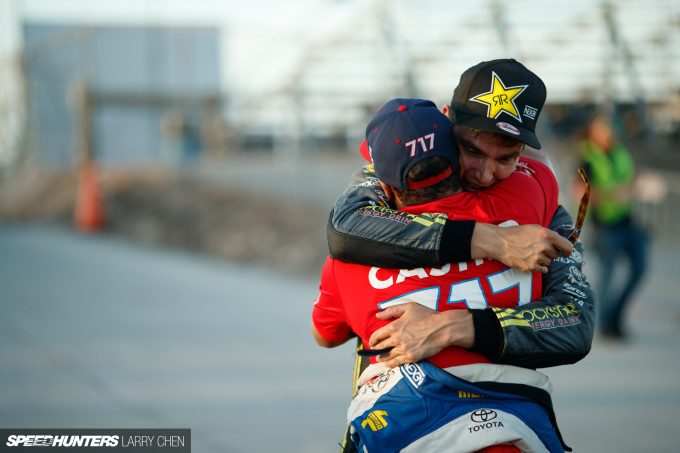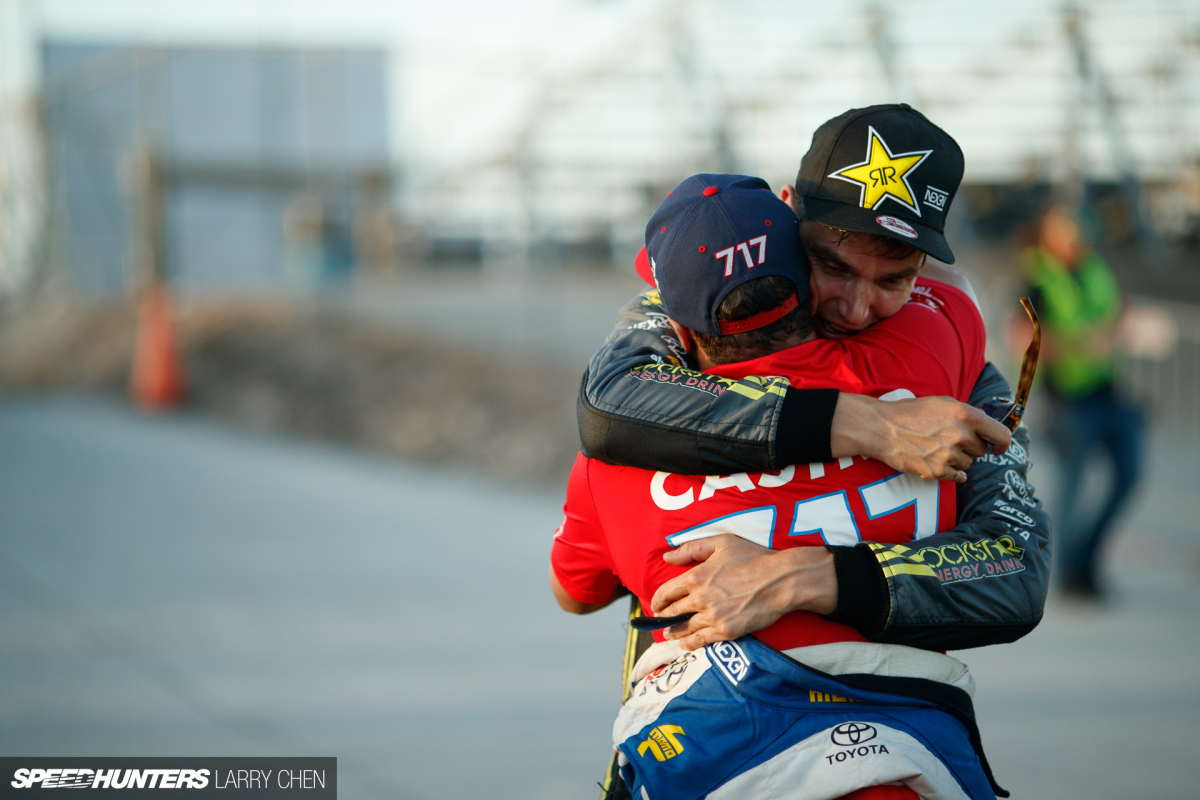 It's only human nature to root for the underdog, and when Castro won that battle I think everyone in the paddock felt a little bit emotional.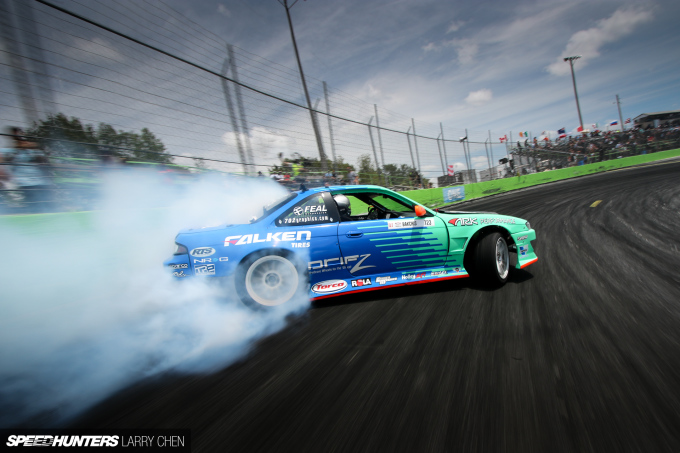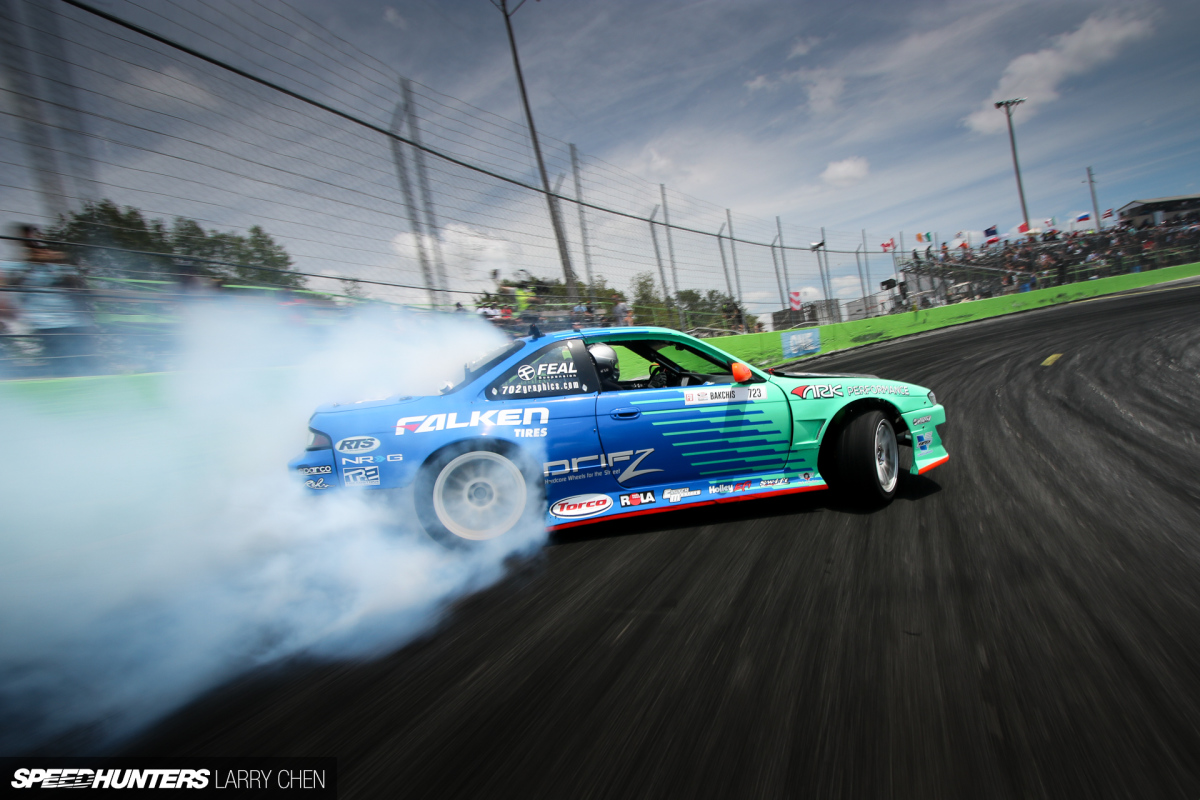 I'm sure you'll already know the outcome of the event so there's no need for me to recap the battles, but what I will share with you is a collection of my favorite photos from Orlando, with a few captions here and there.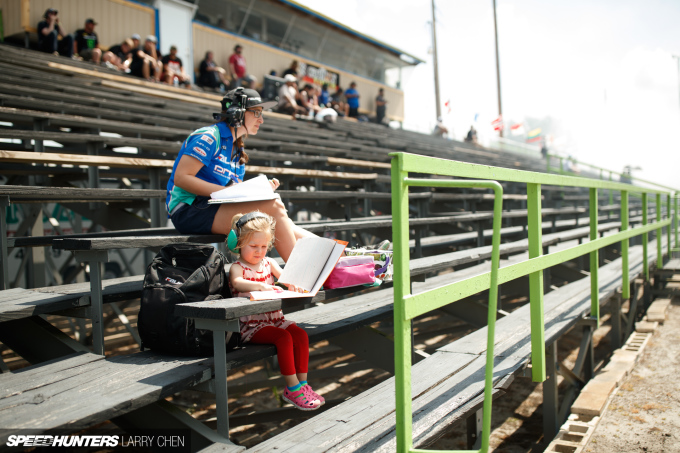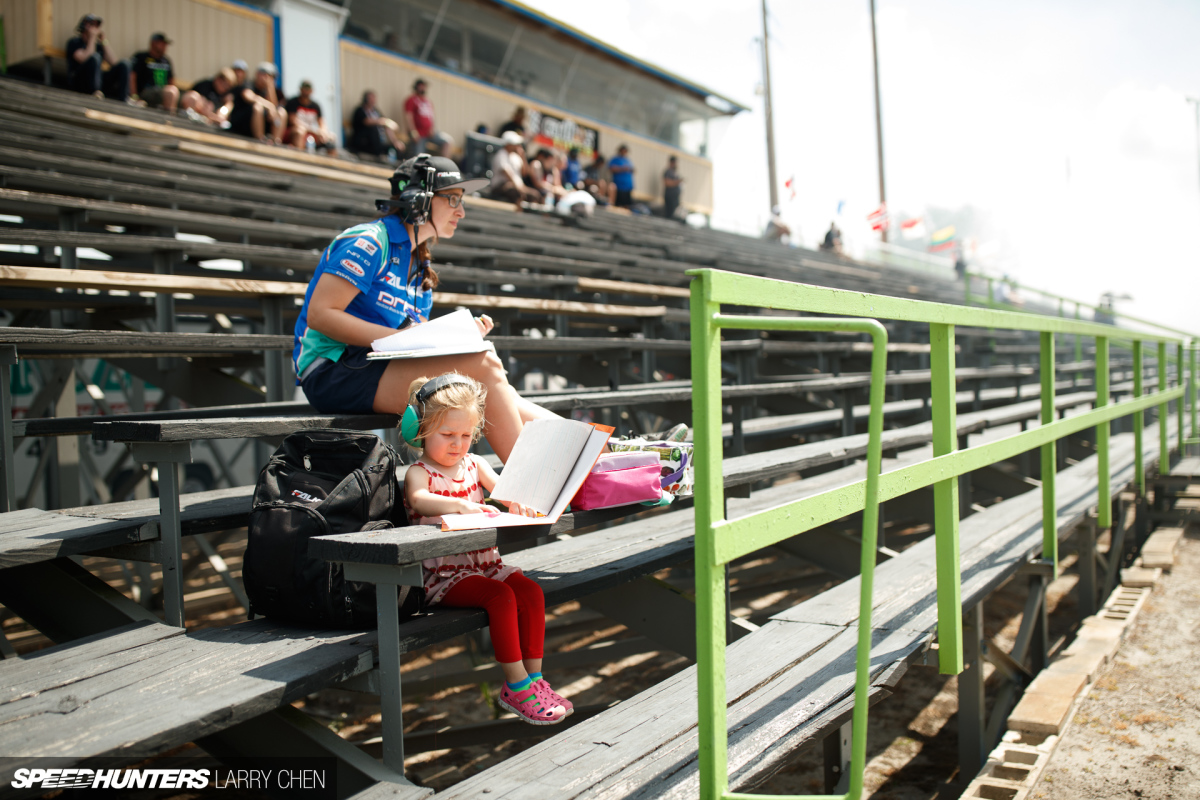 Like mother like daughter. Now that FD is in its 14th year of competition, there have been many kids that have entered the mix. Odi Bakchis' spotter is his wife Amy, and I thought it was absolutely the sweetest thing that their daughter was doing what mom does best too.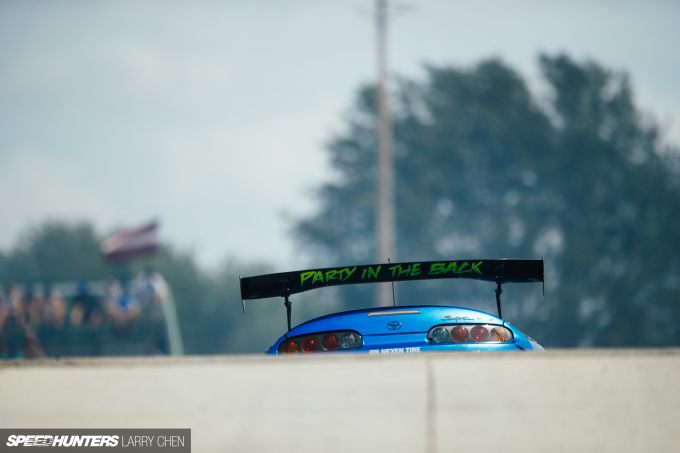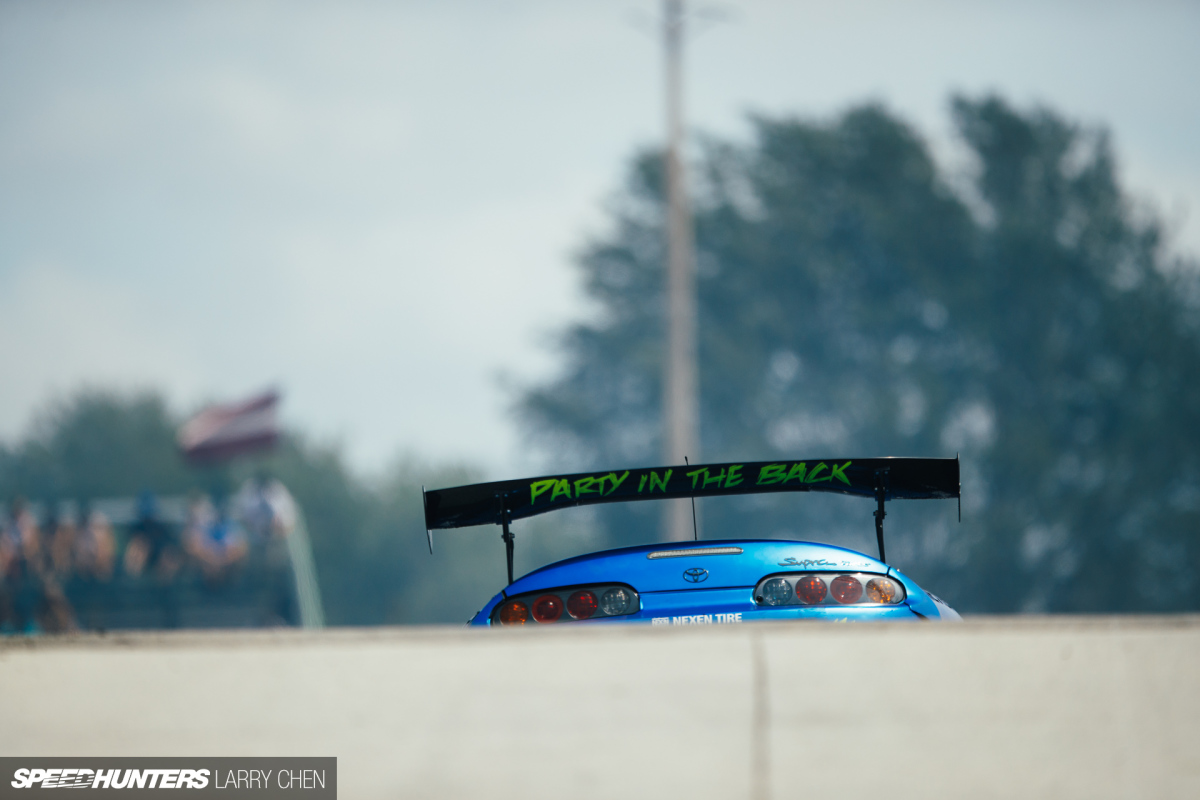 Party in the back means a lot of different things, but I think it has to do with Dan Burkett's real life mullet.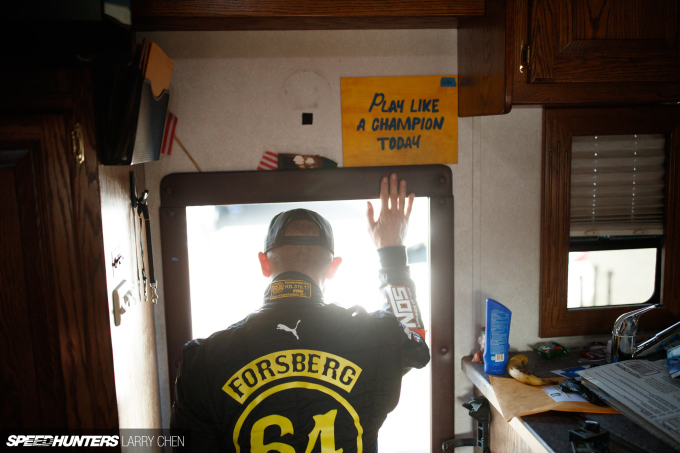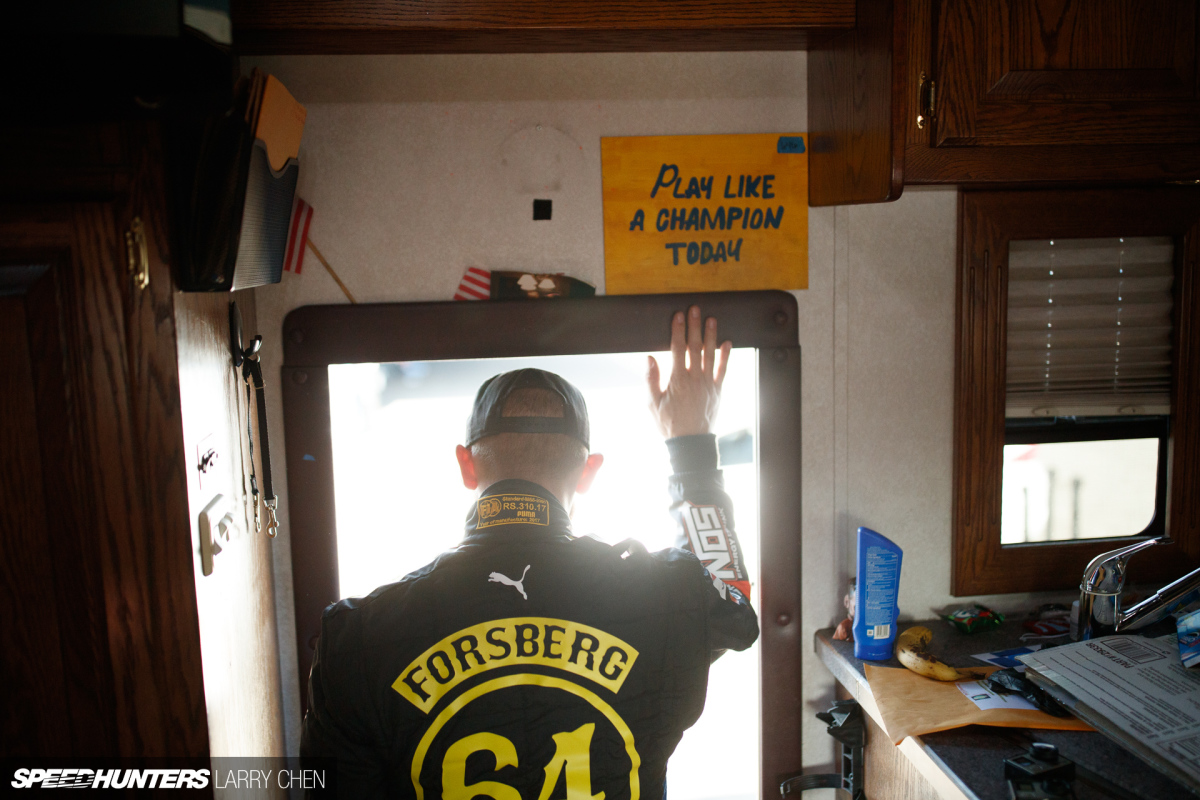 Chris Forsberg always has to touch this sign his wife made him when he leaves his race rig. He probably touches it 100 times in a race weekend.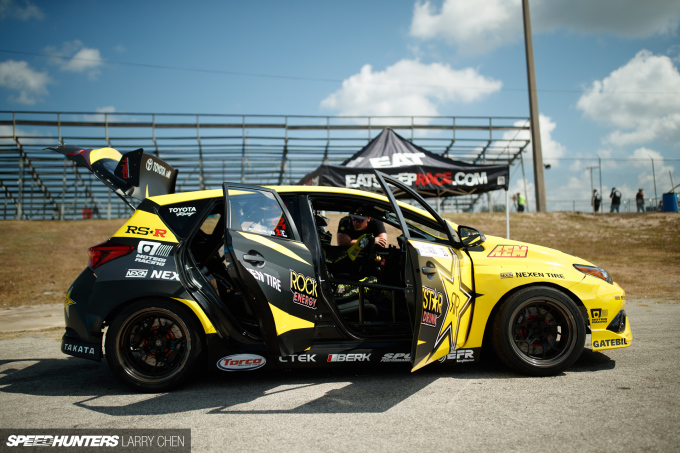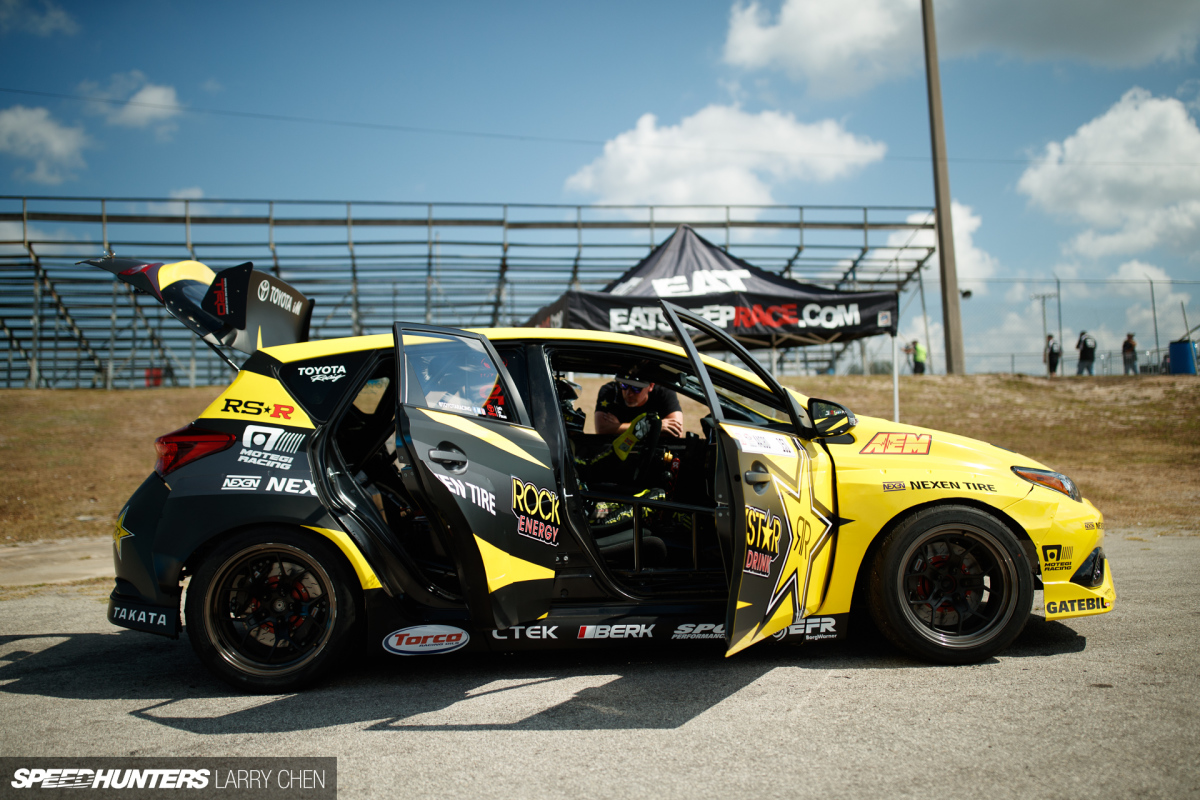 The only four-door in Formula Drift competition, and those doors are functional. How else would you switch out empty nitrous bottles for full ones?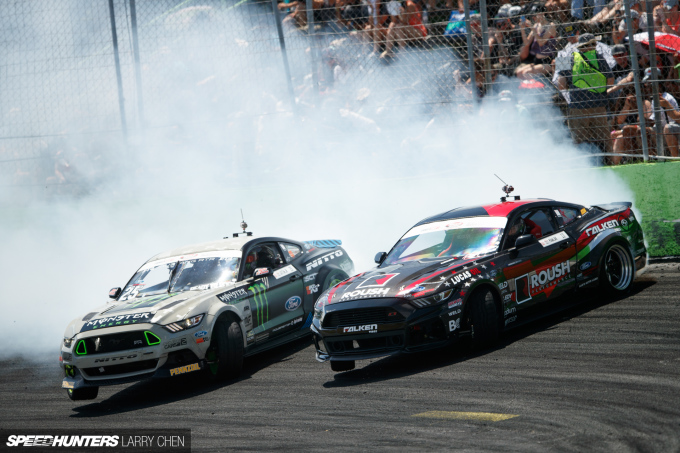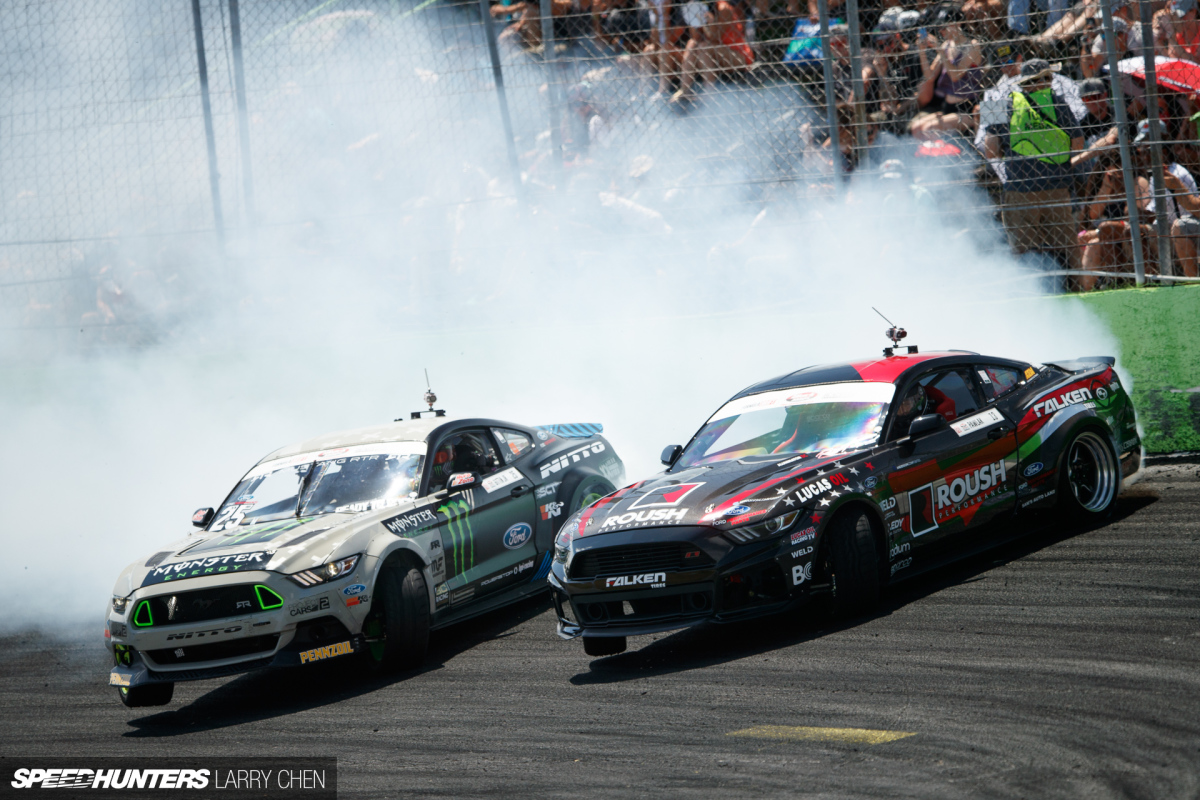 Two different Mustangs built by two different teams, doing the exact same thing.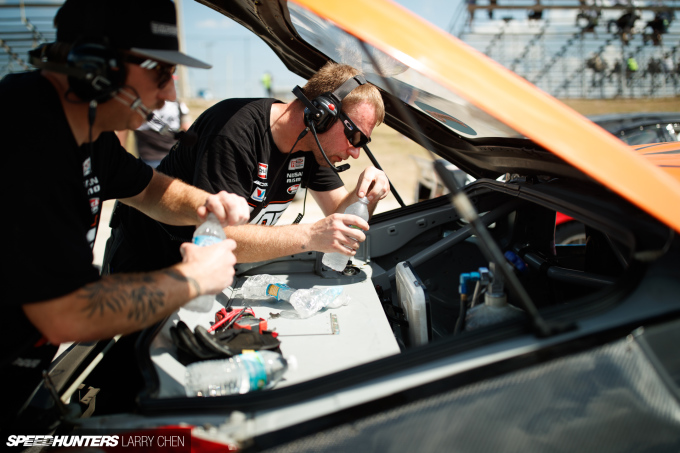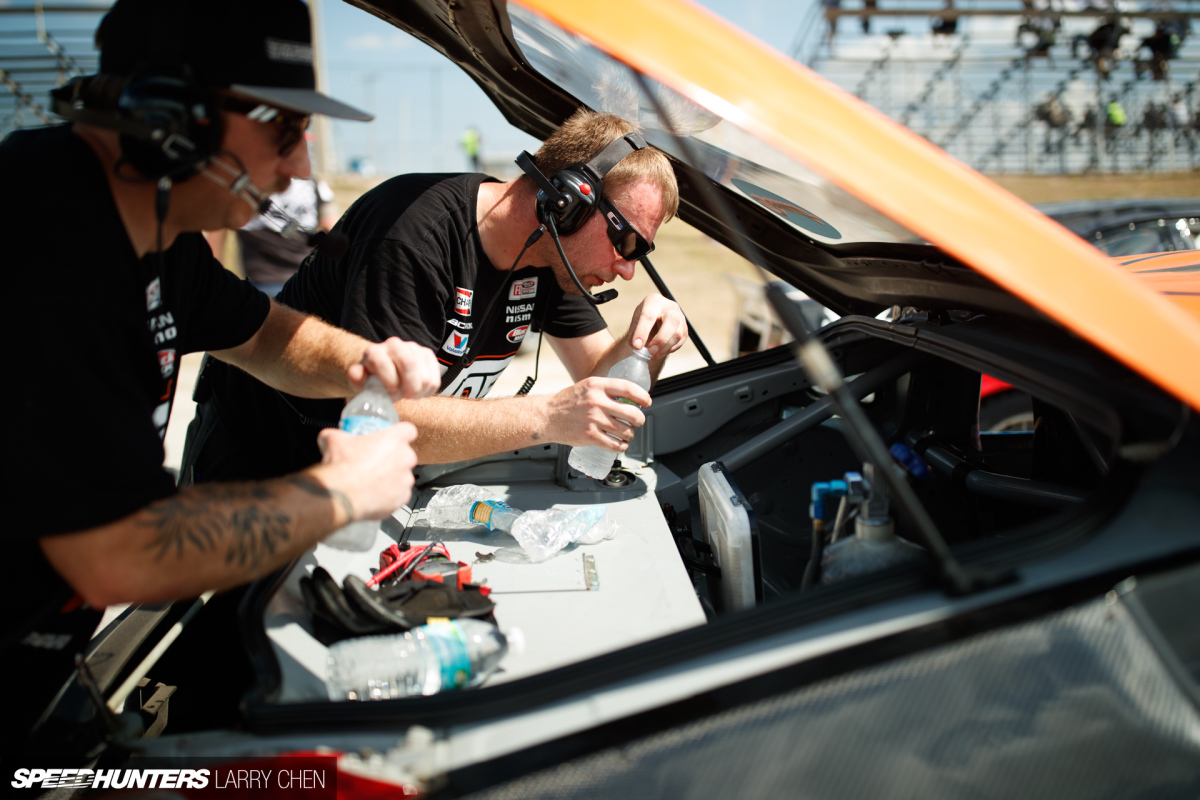 Due to the extreme heat in Orlando many of the drivers were wearing cool suits, therefore the crew guys always needed to ensure the systems were topped up with ice-cold water.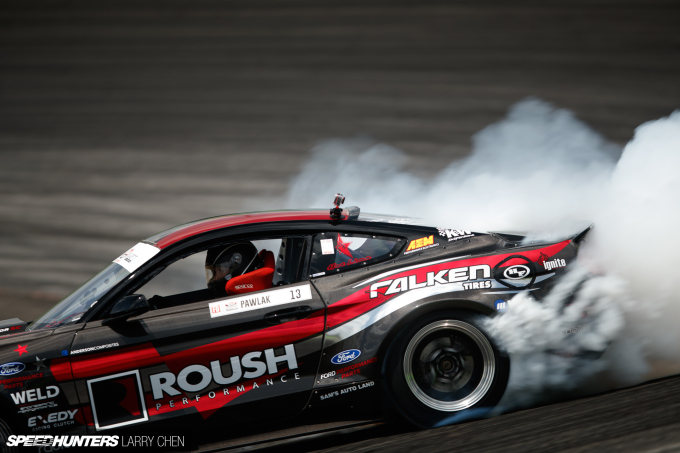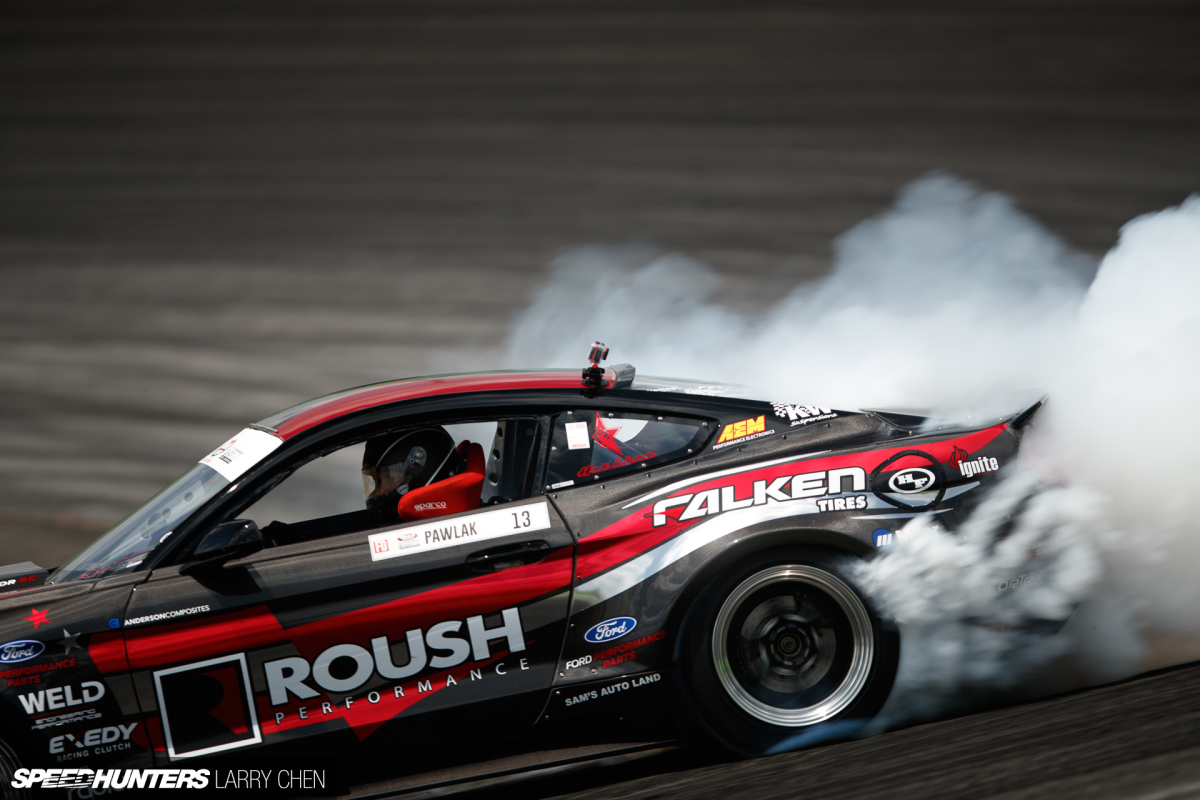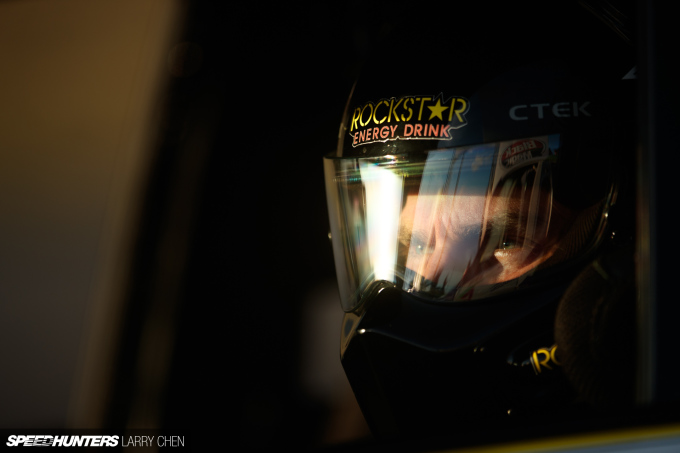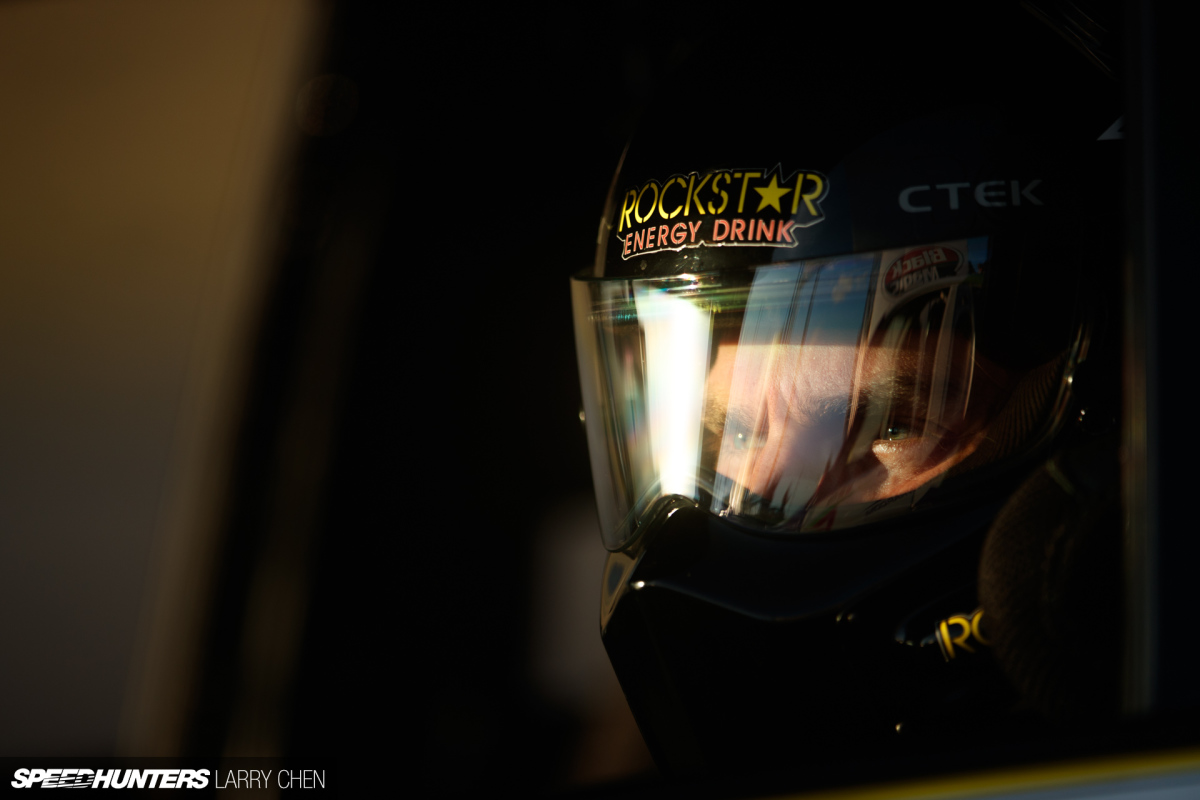 That look of total concentration before the second half of the final battle.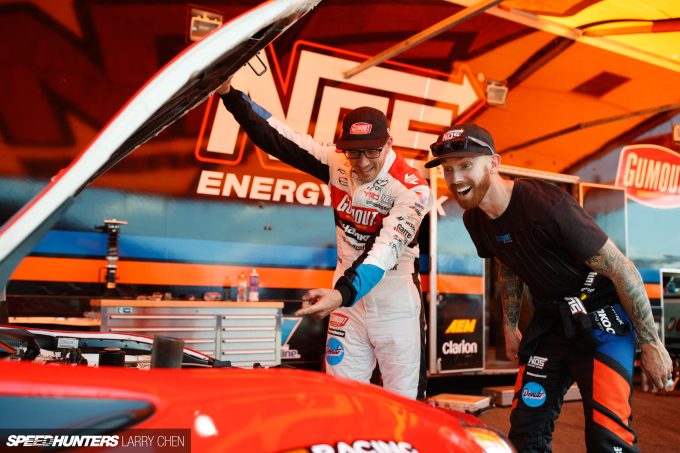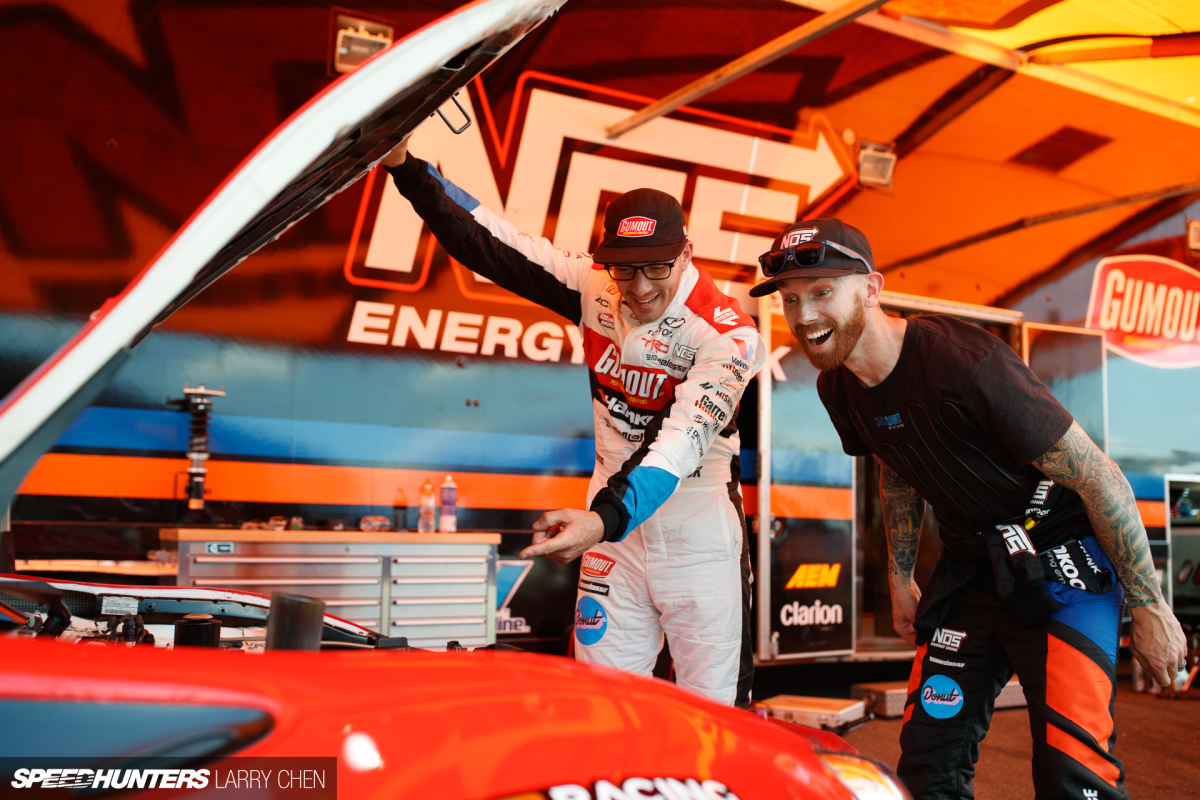 Would you look at that? Not a V8!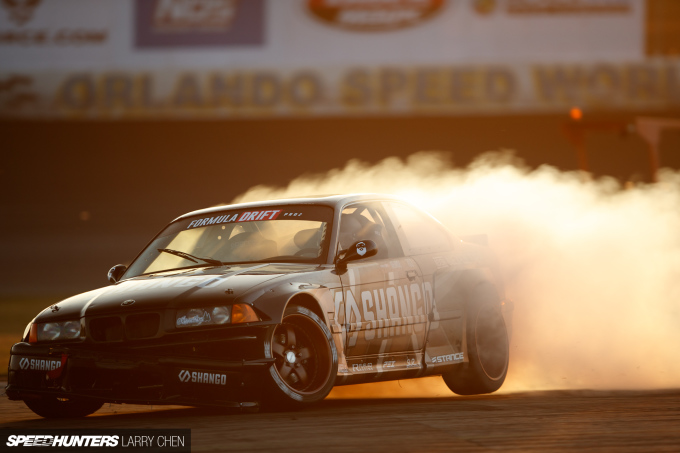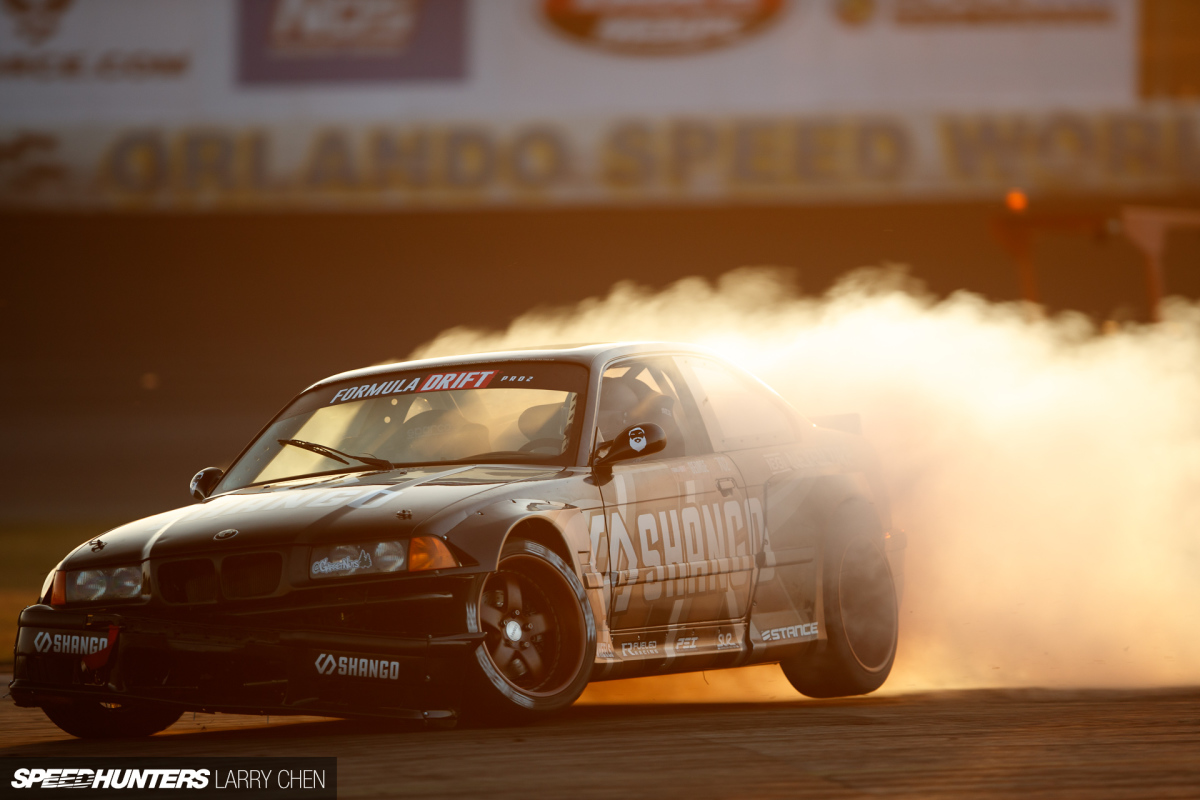 Danny George's 2017 campaign is rather unique; there's no other pro-level motorsport team in the world that has a cannabis company as a naming sponsor.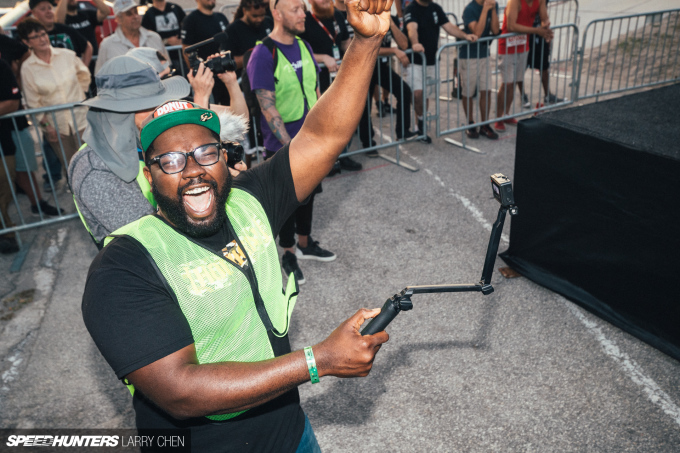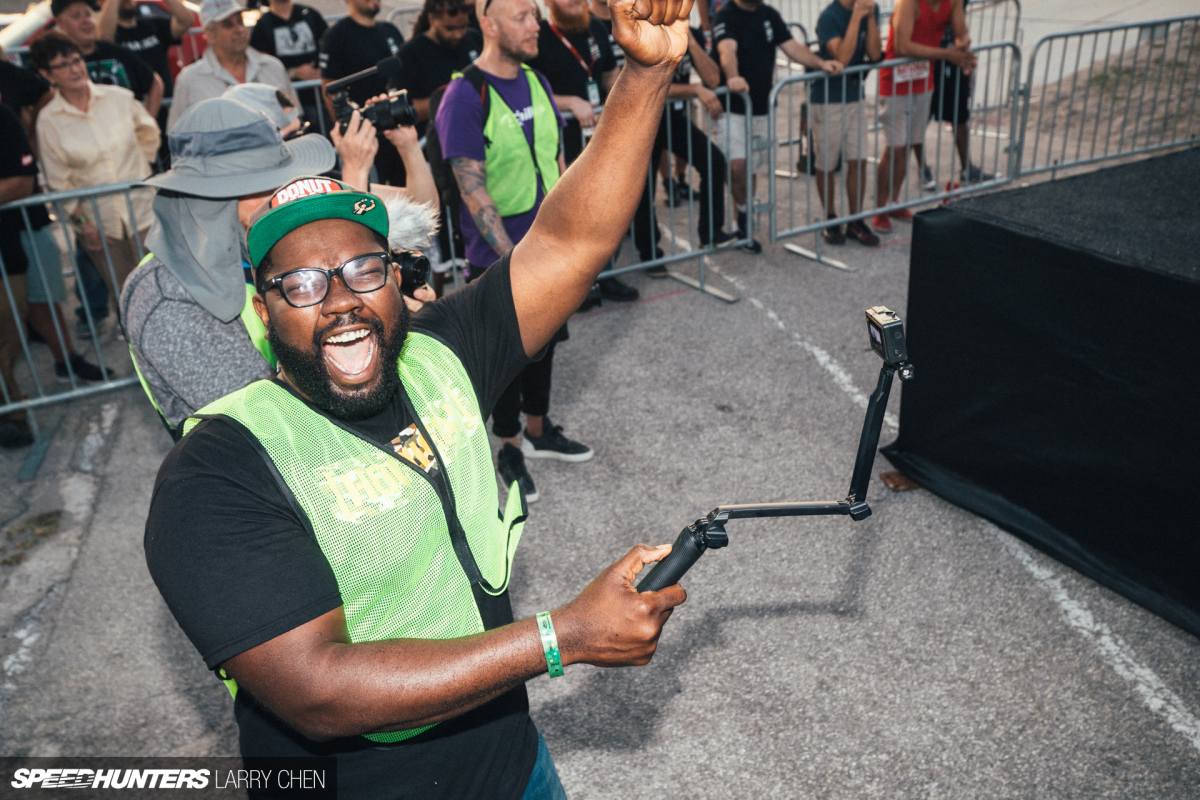 Hert from Hoonigan was so happy that his buddy finally won. Talk about a true drift fan.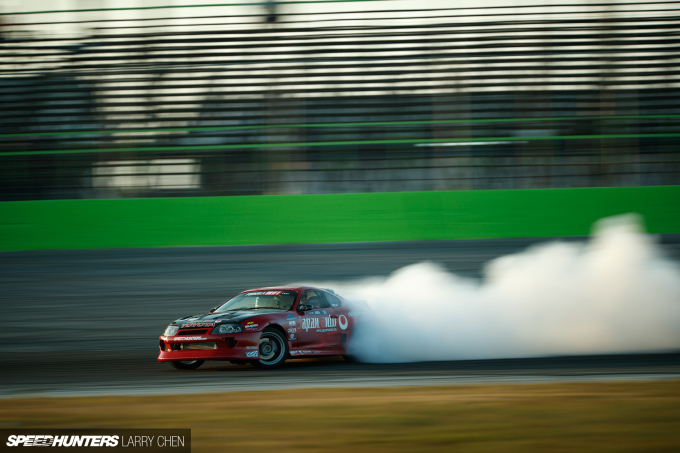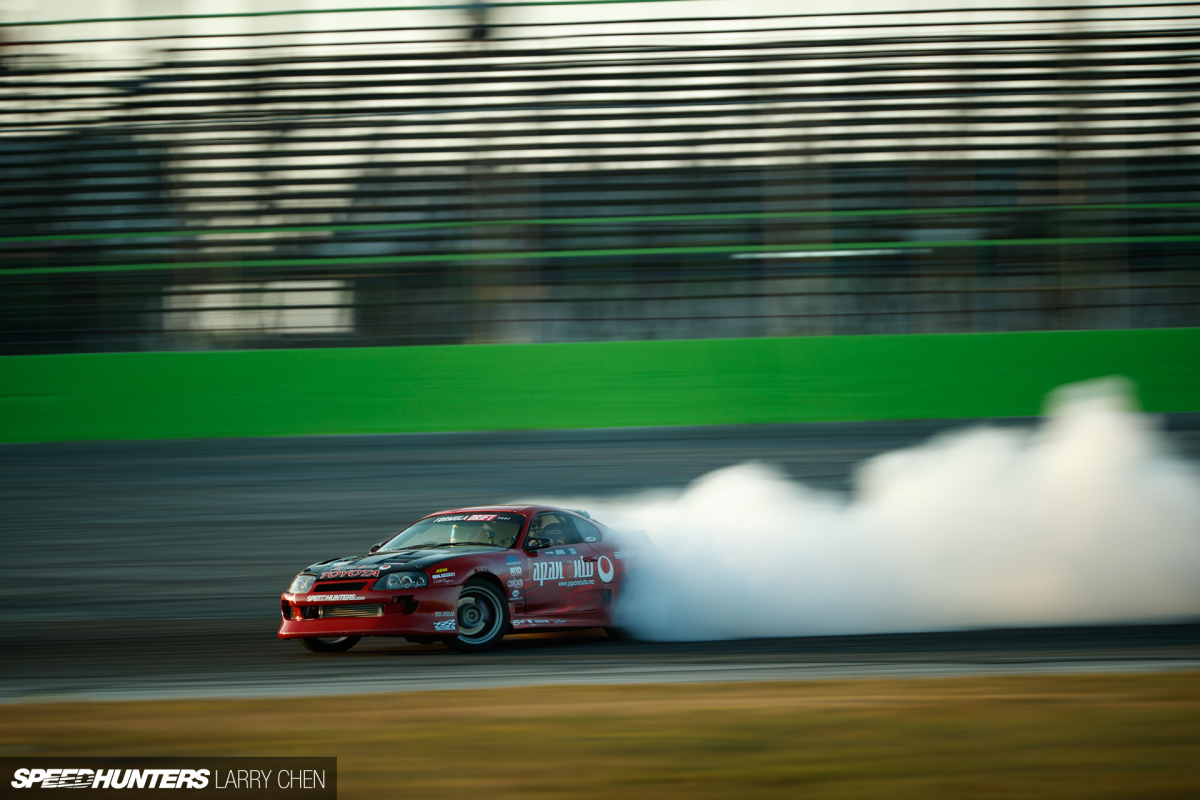 How crazy is it that this Toyota Supra has come around full circle? If it looks familiar then you have been following Fredric Aasbø from the beginning; this is the exact Supra that 'The Norwegian Hammer' campaigned in the 2008 and 2009 FD seasons. Now Fredric's buddy from Norway is driving it in Pro2 competition.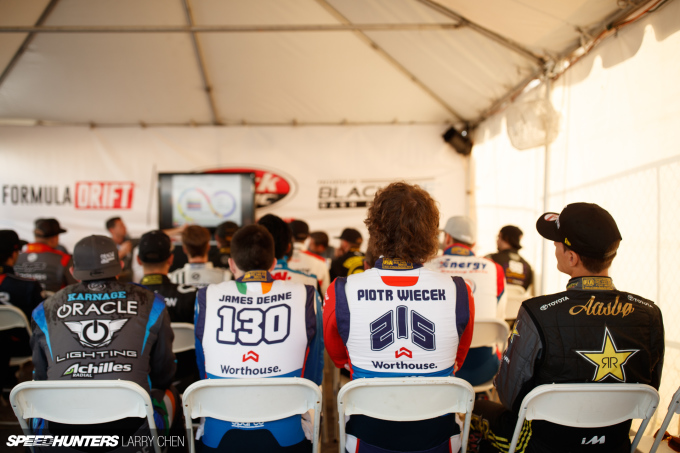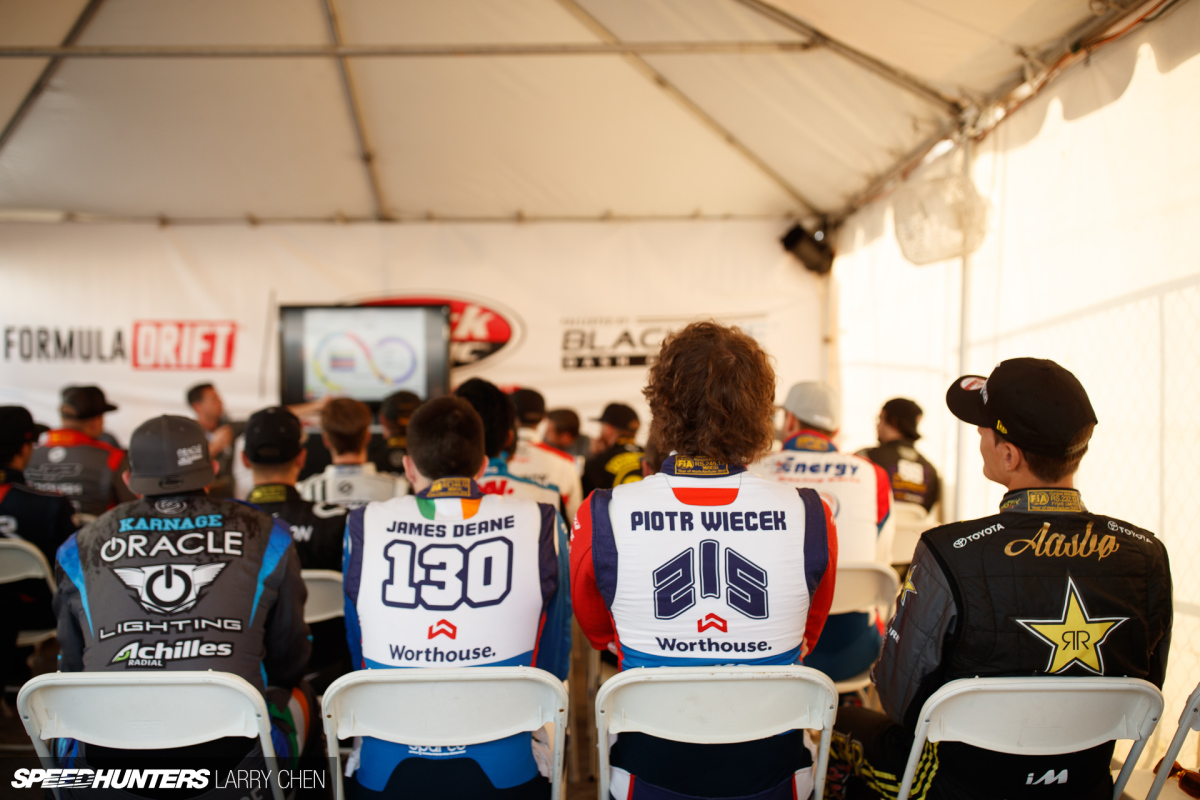 The Euro club during the drivers meetings.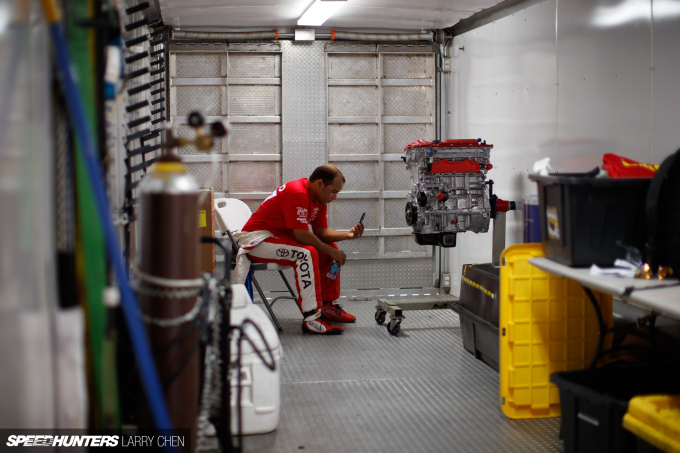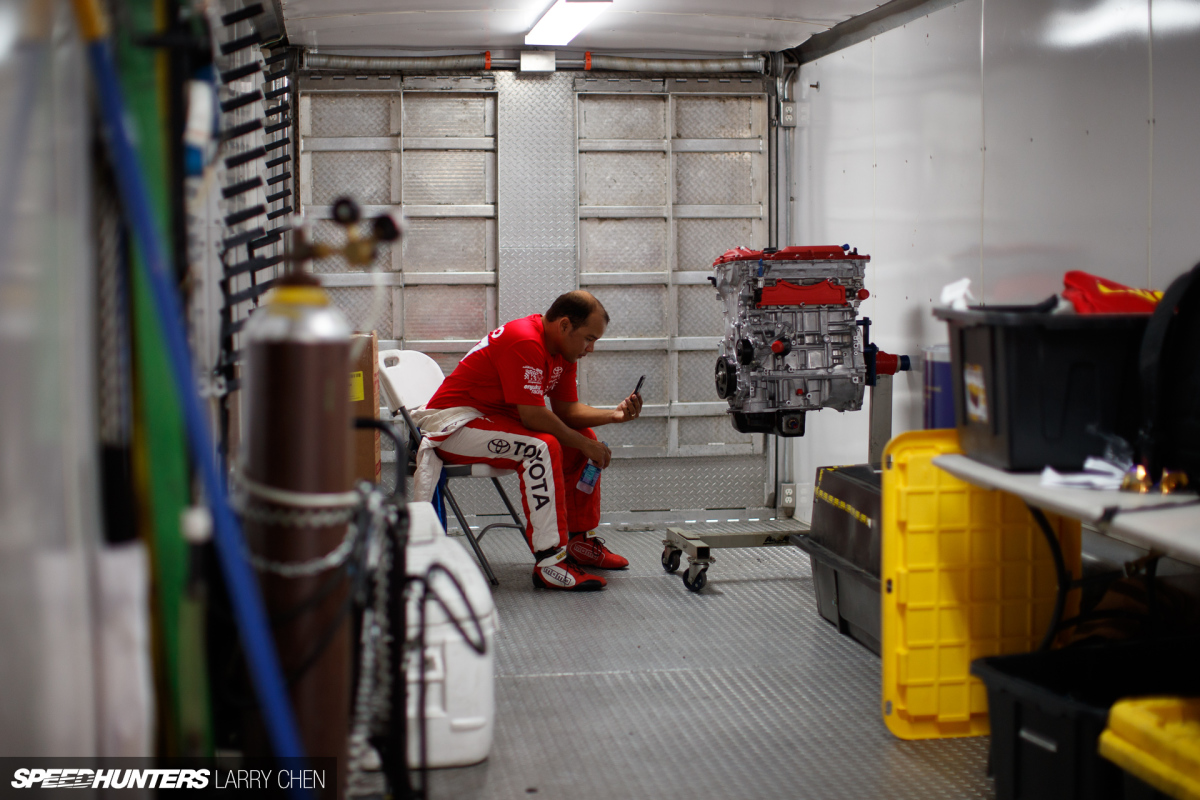 I love these moments. Jhonnattan Castro was just taking a slight breather to escape the heat in his race rig after his Top 32 battle.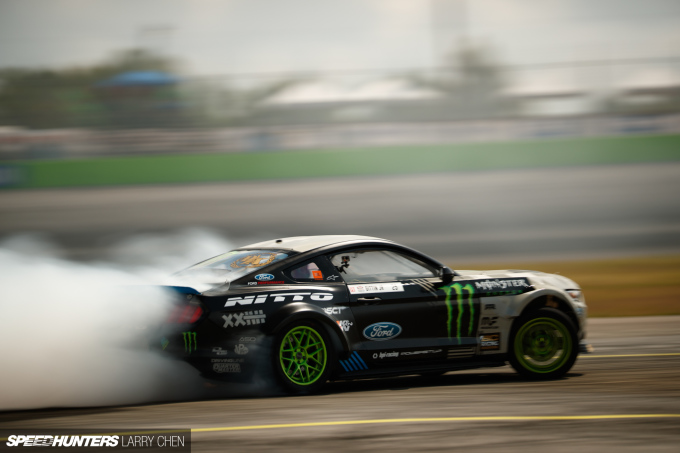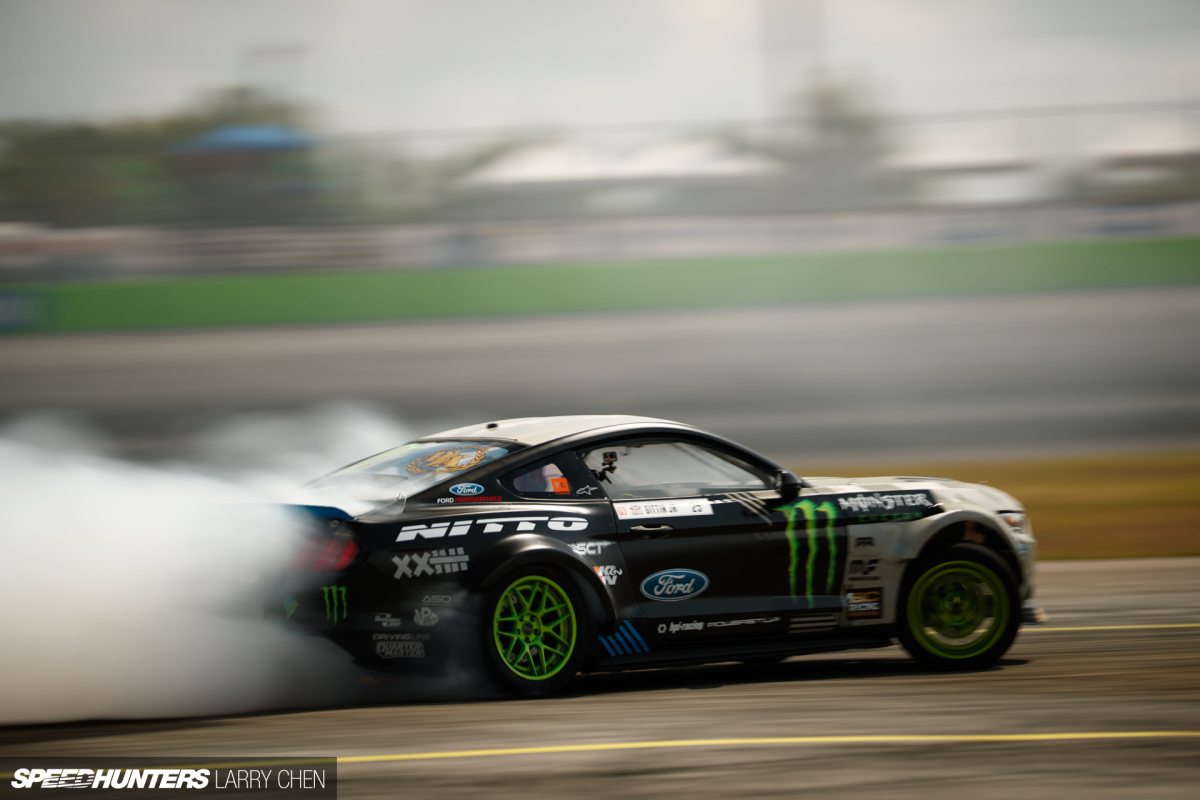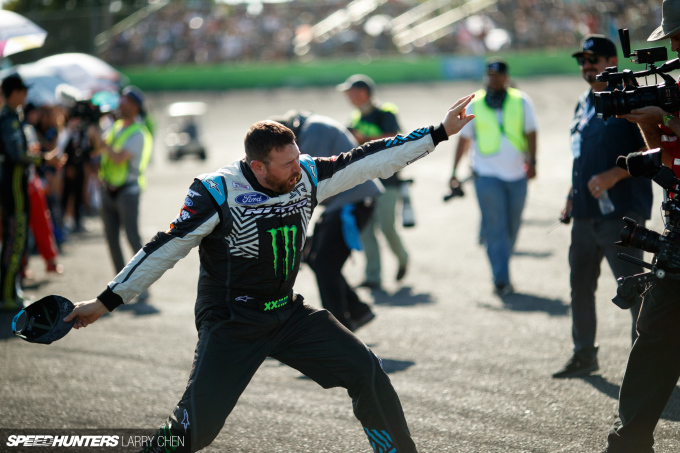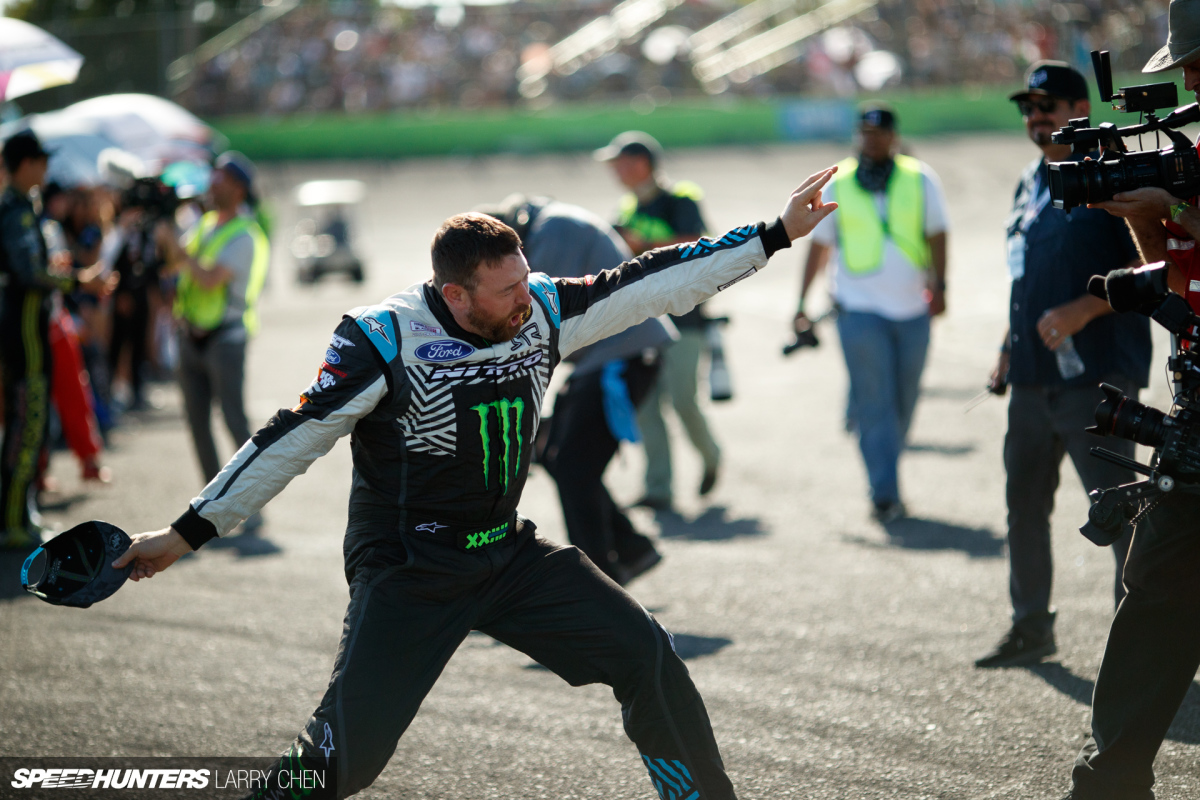 I just love that Vaughn Gittin Jr. has a thing that he does during Top 16 intros. Why is it that other drivers don't have a 'thing?'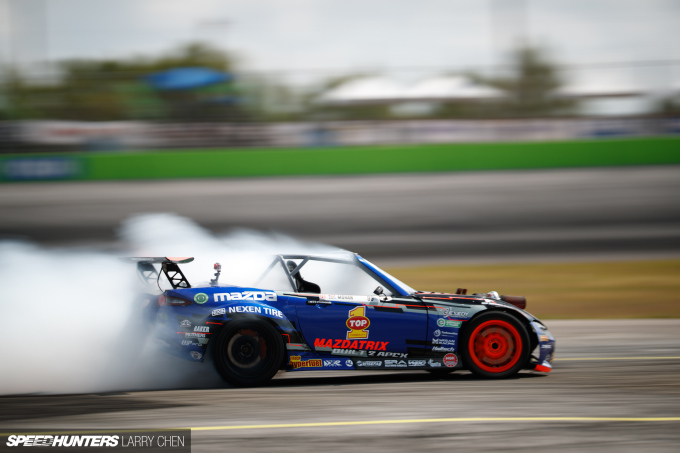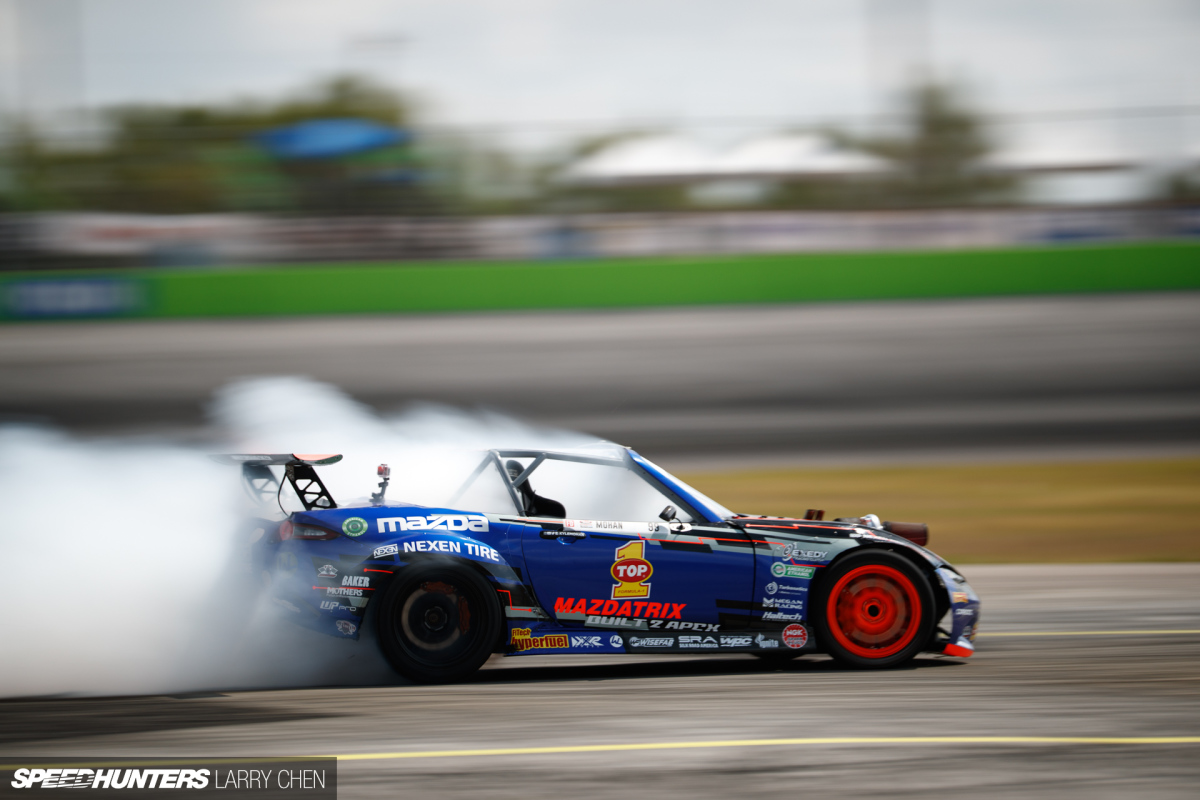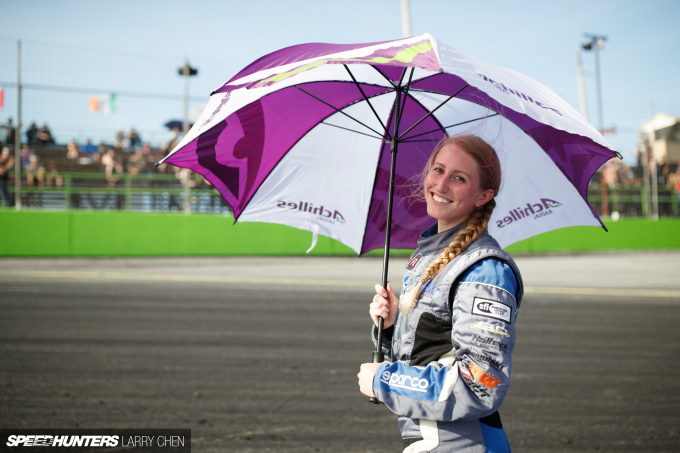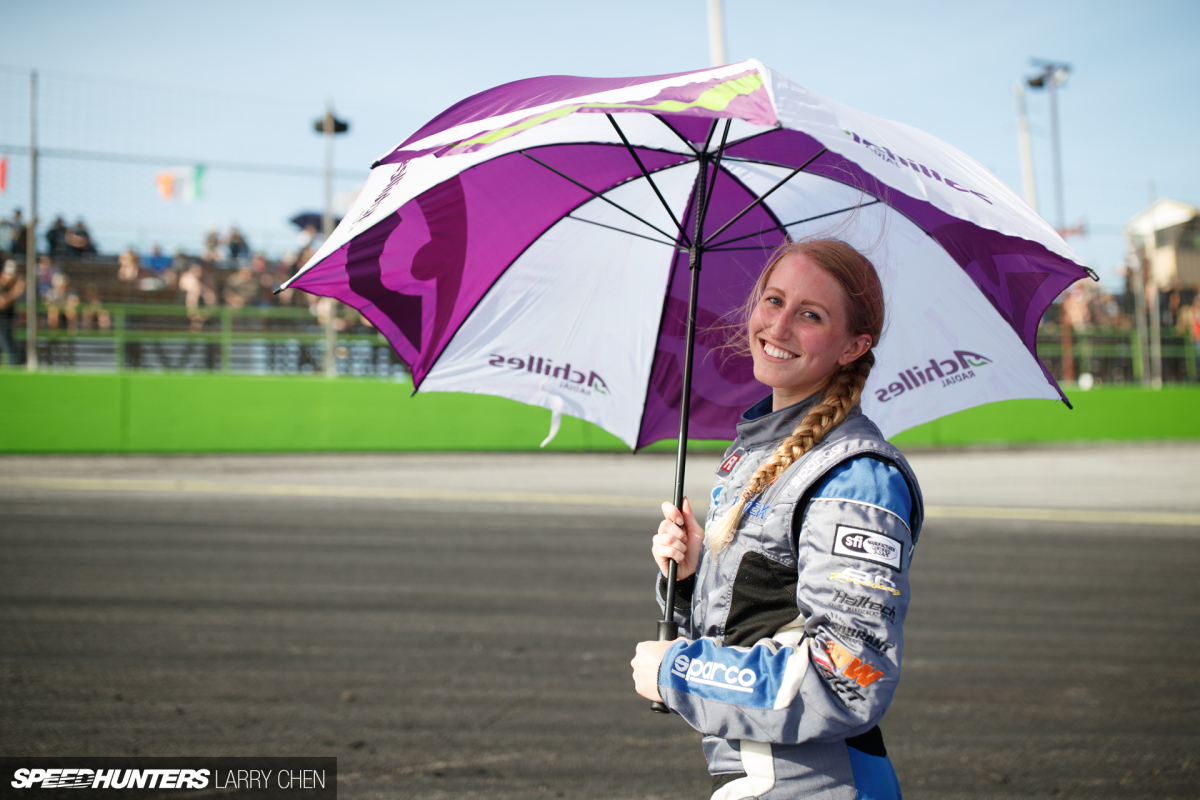 Kelsey Rowlings is the only female driver in Formula Drift competition, and on top of that she doubles as her own umbrella model.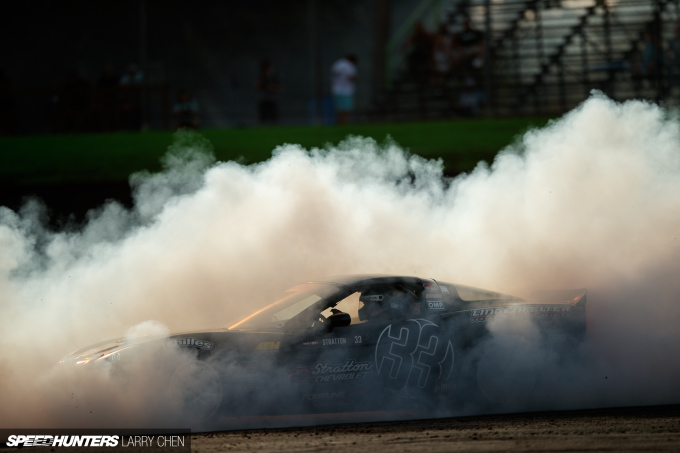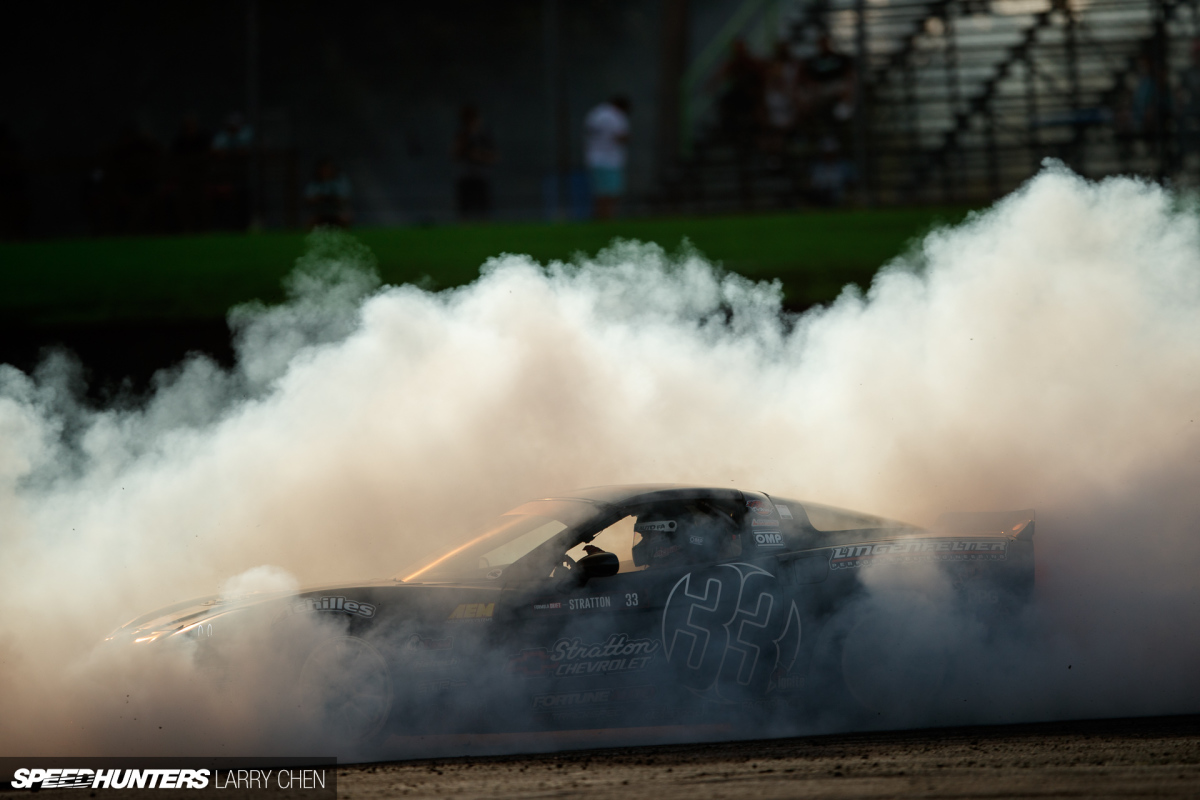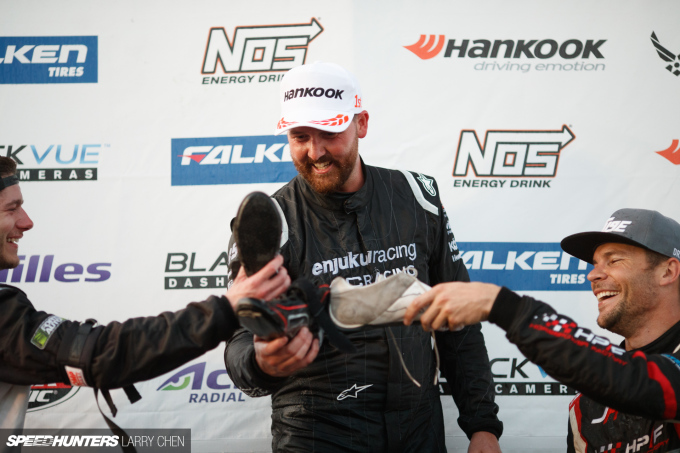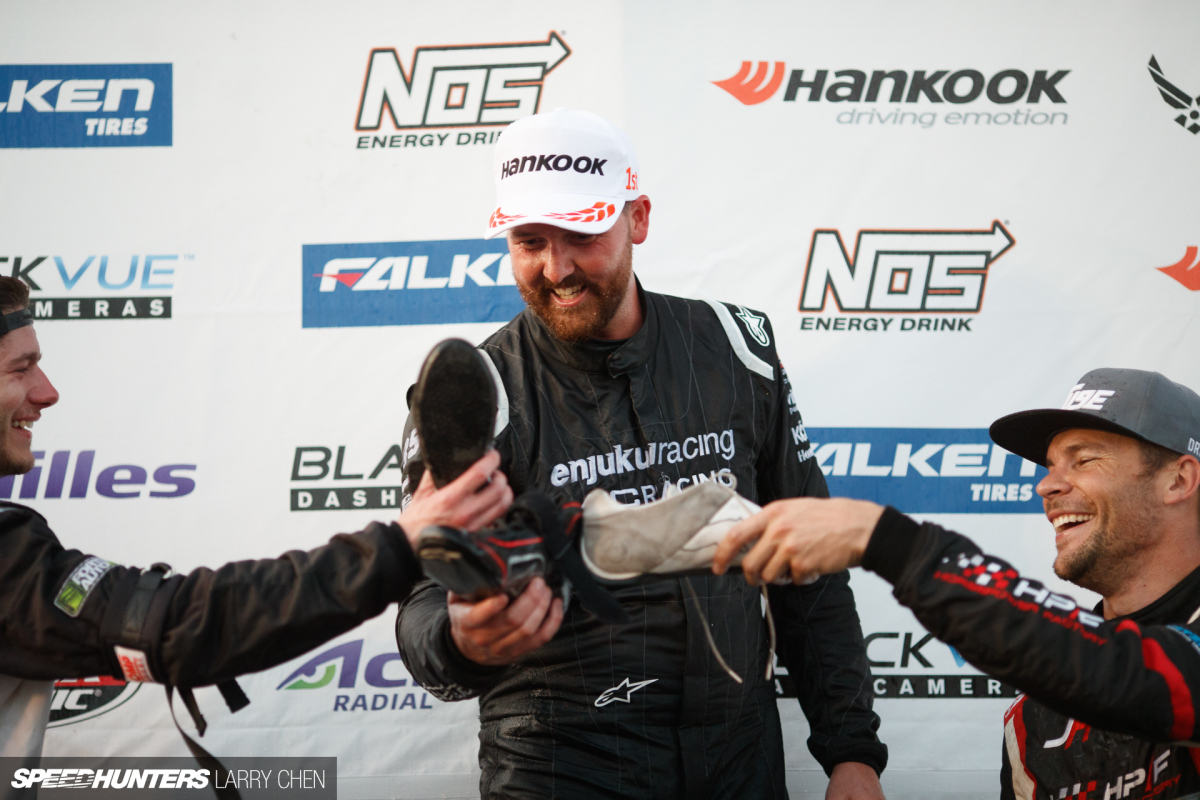 Apparently drinking out of your race shoe after you win is an Australian thing.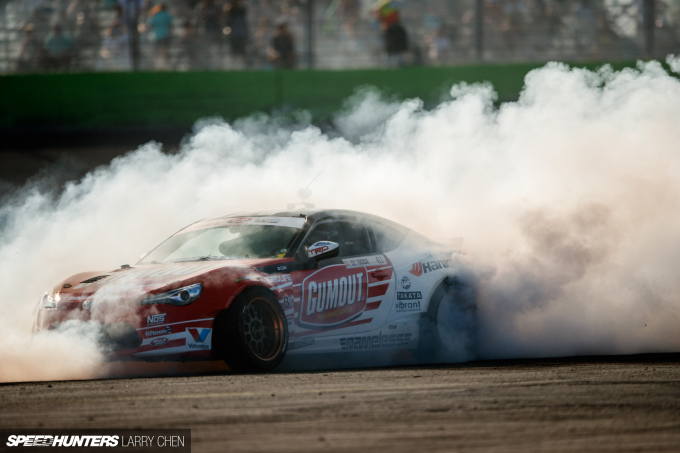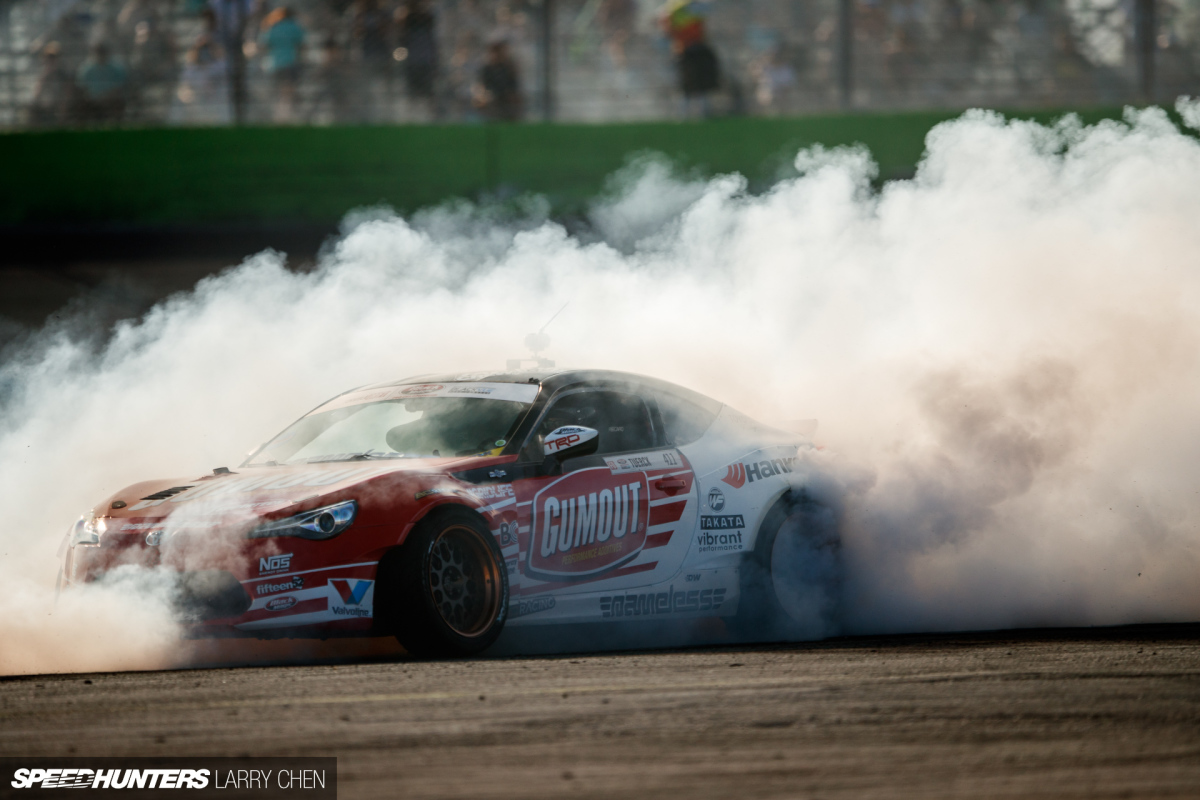 Just look at that smoke pouring over the front of Ryan Tuerck's Toyota 86. It's like a scene out of a wind tunnel.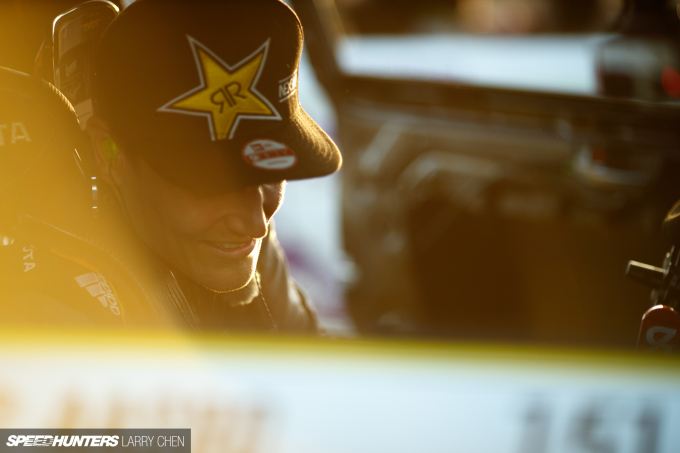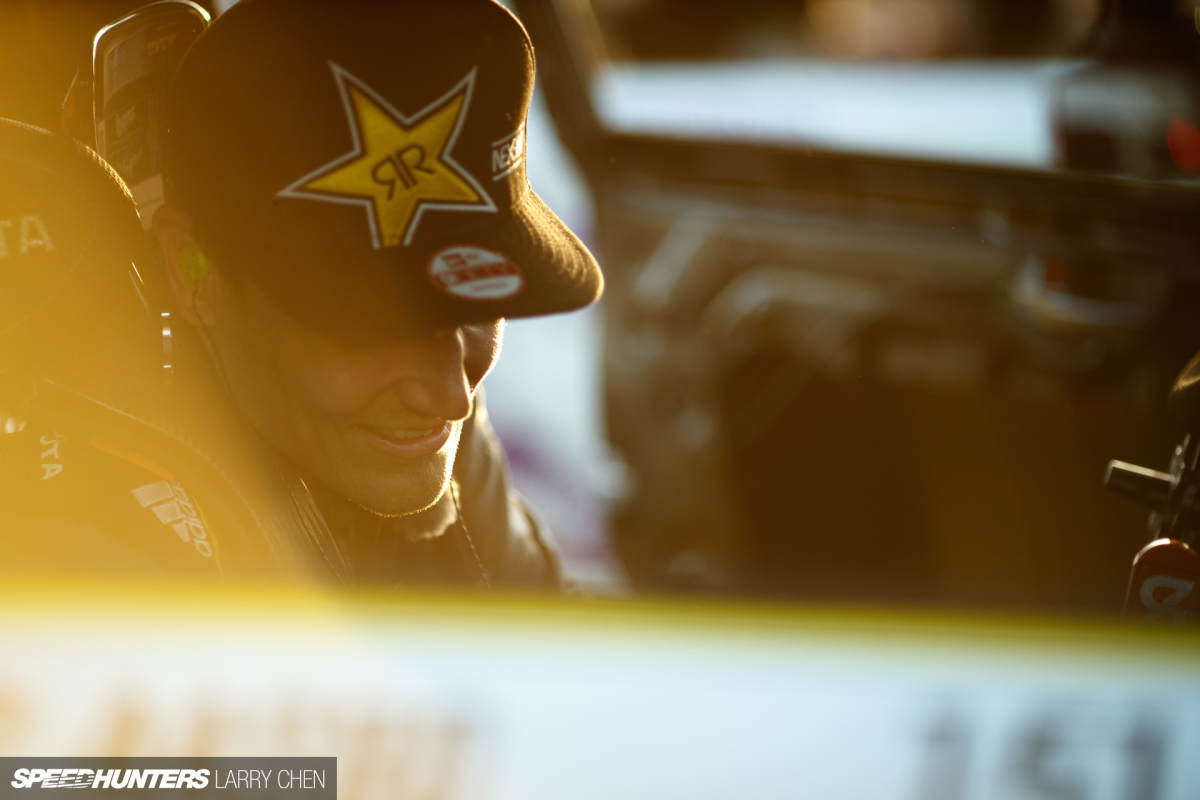 That moment when you know you've secured another Formula Drift Pro Championship round win.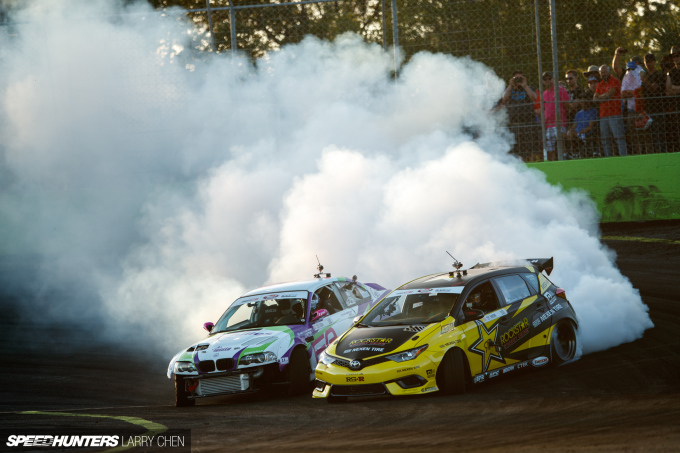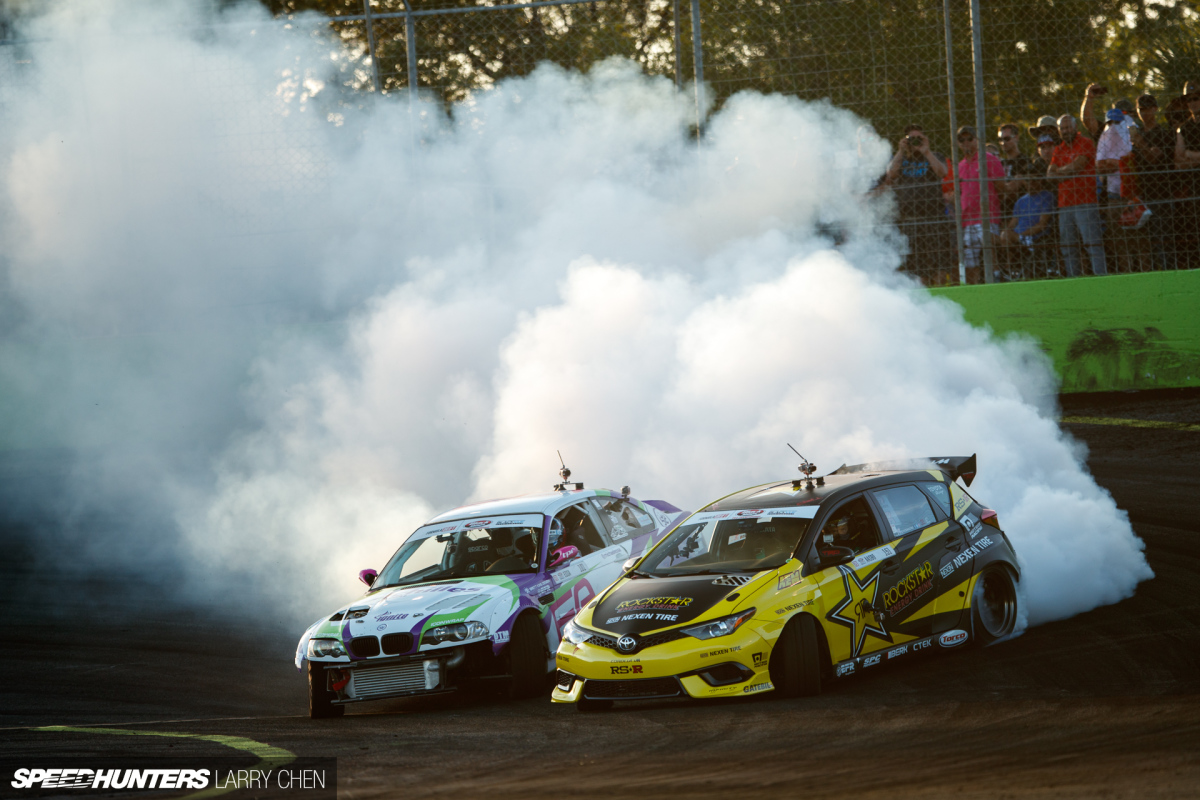 I hope you enjoyed my photo gallery from Orlando Speed World. Now it's time to do it all over again at Road Atlanta!
Larry Chen
Instagram: larry_chen_foto
larry@speedhunters.com