Too Much Damn Speed
Both the best and worst part of hunting speed full-time is that you can never switch off.
But then, I think all true petrol-heads are like this to some extent. It doesn't matter if you're at an event or just trying to drift your shopping trolley (that's a grocery cart, Americans) down the laundry aisle, being a proper automotive enthusiast is an intrinsic part of who you are. I get worryingly excited by even the most mundane things about cars, especially when travelling. Whether it's the regular passing of a V8 burbling down the street, or spotting an old Toyota in a Walmart carpark.
In fact, my – albeit, rare – downtime is usually spent at events wandering around looking at cars, but usually without a camera. I find that when I bring a camera, I spend more time looking for a photo, than looking at the cars. It's a strange thing, but a thing nonetheless.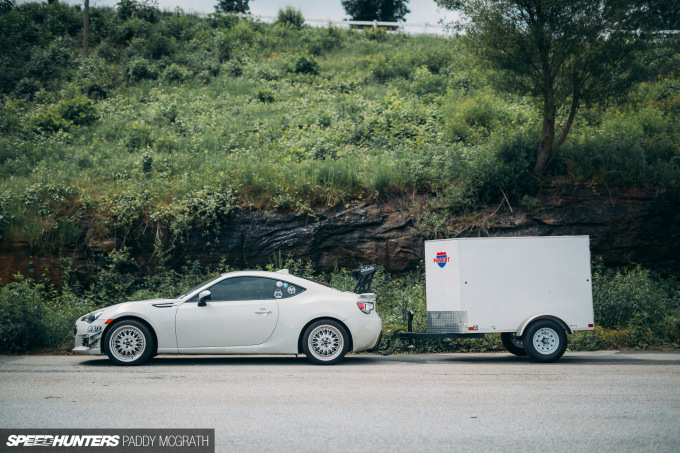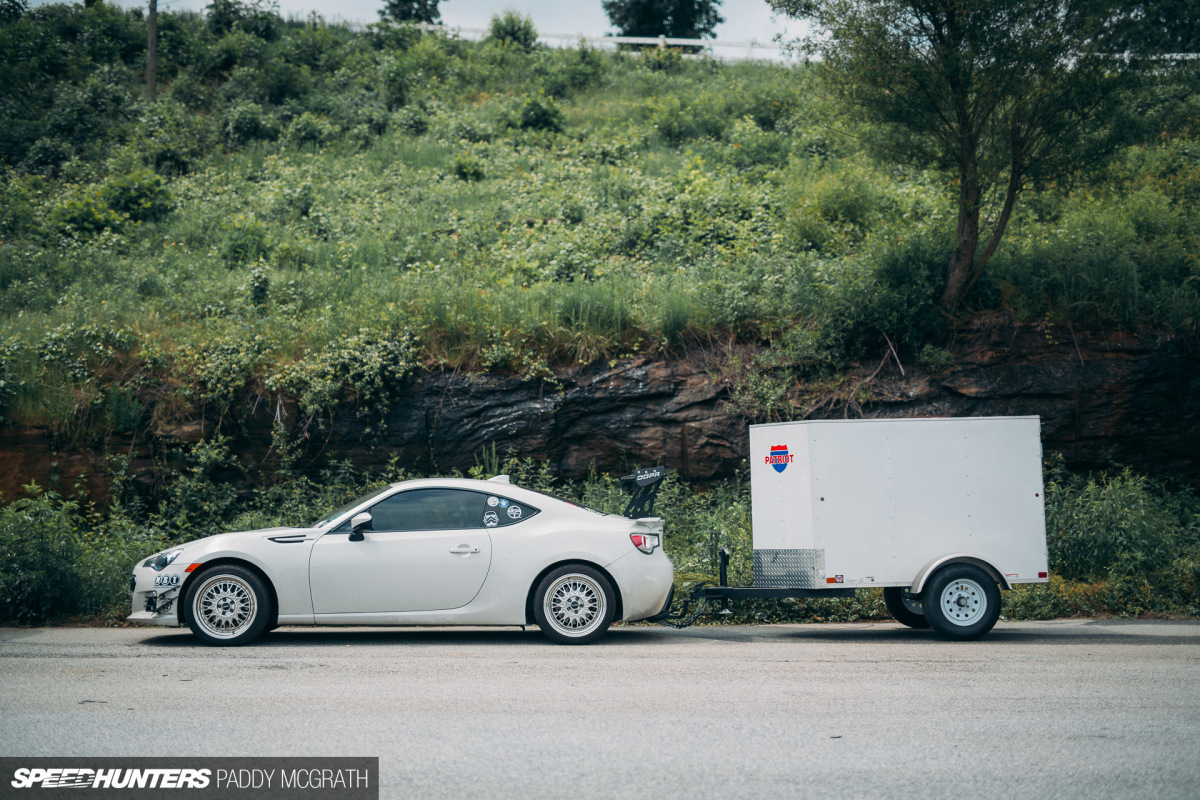 On both days of Formula Drift in Atlanta, I arrived before the Worthouse crew did, which gave me just enough time to explore the paddock and find what was parked about. A ZN6 with a trailer was a good start to this particular morning's hunt.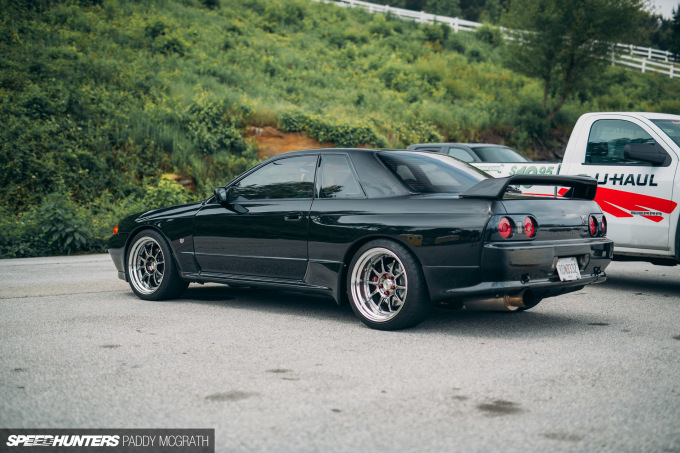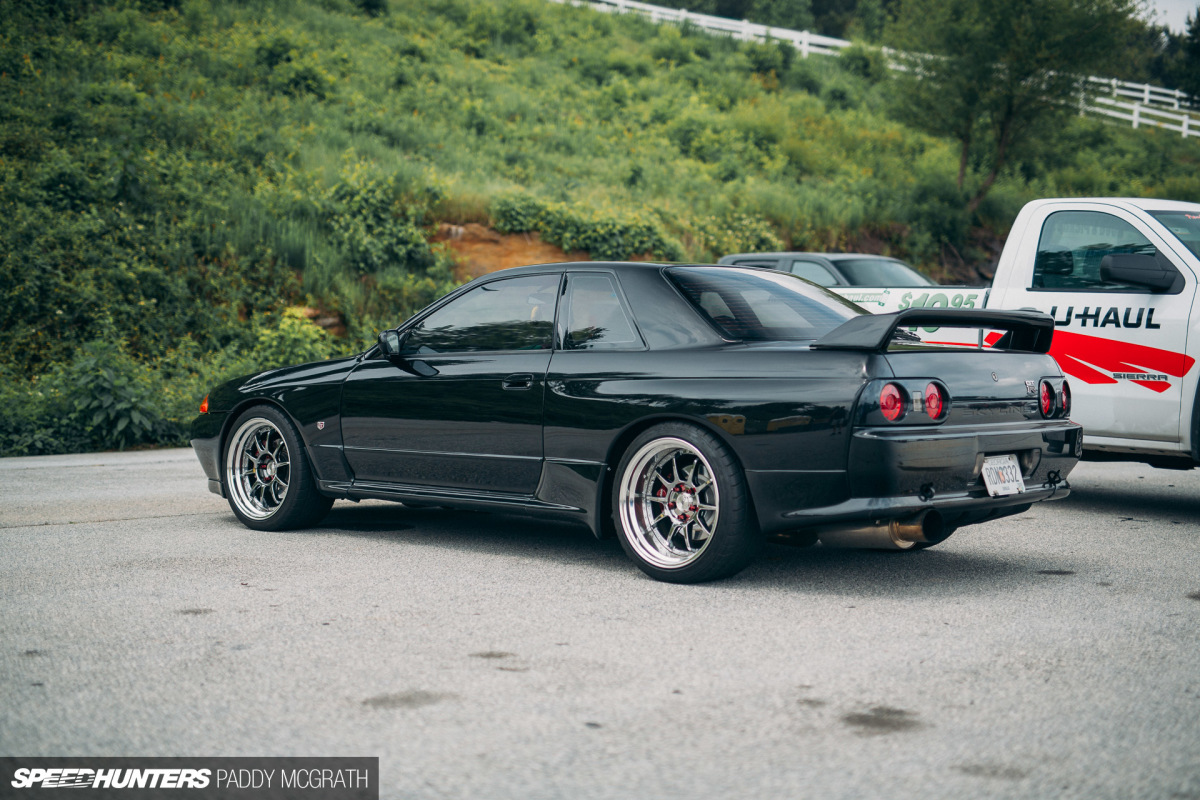 Not far from the Toyobaru, was definitely the find of the day. Located between a U-Haul truck and a portaloo, was this immaculate R32 GT-R. I think it's still my favourite of all the GT-Rs. Sat on SSR SP3s and with LED taillights, it was just the right amount of aesthetic upgrades for a street car. I've included more images in the bonus images at the end.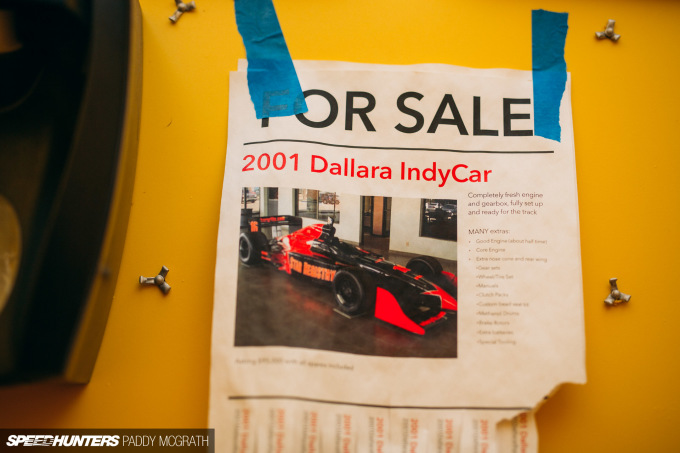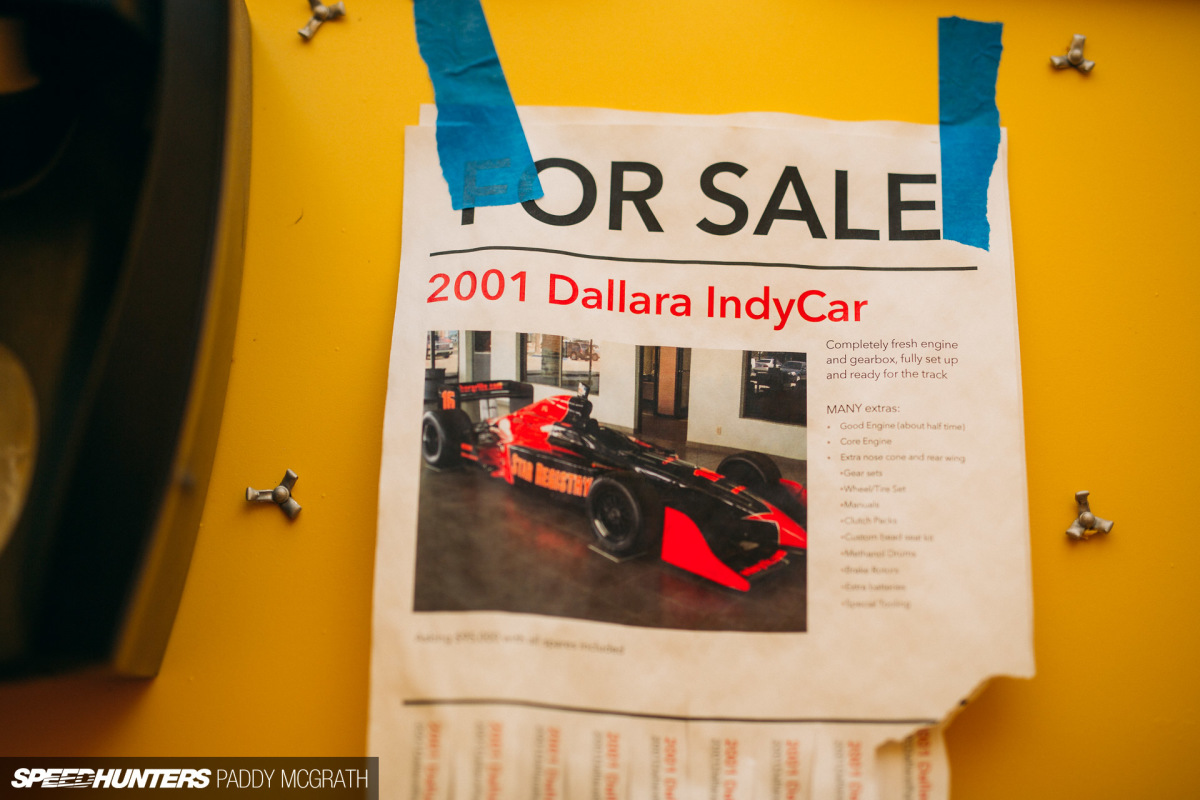 Speaking of the portaloo, anyone for a 2001 IndyCar?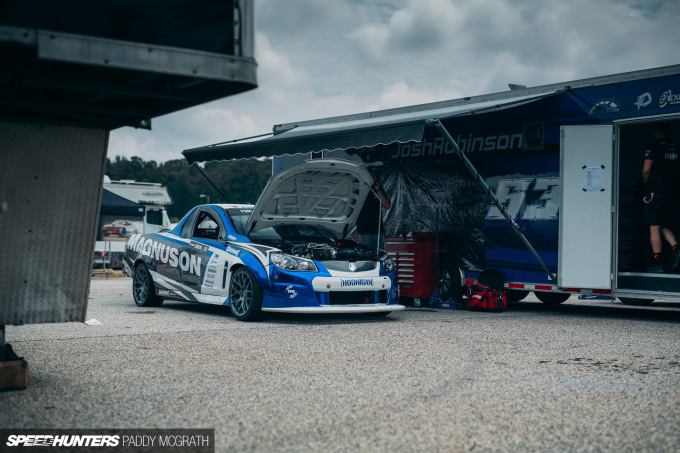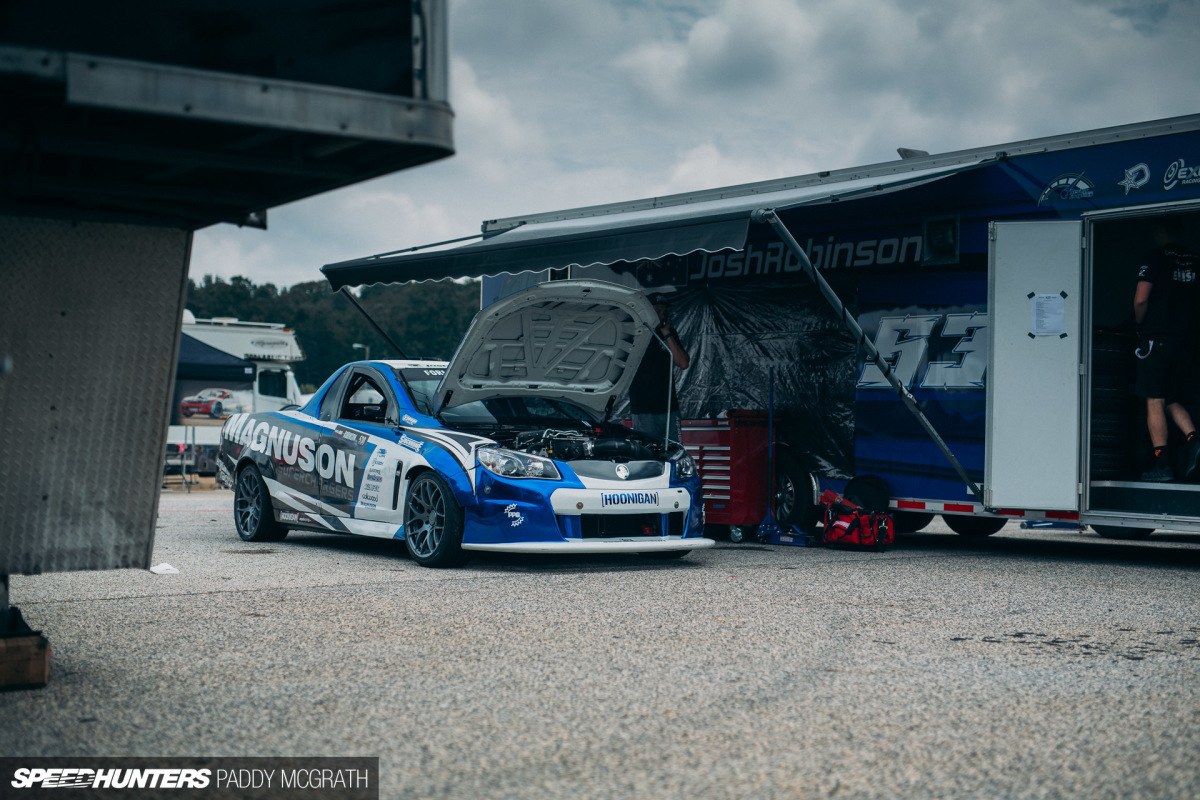 With my, um, business taken care of, I made my way towards the FD Pro 2 paddock. I would love to have the time to give these guys the exposure that they deserve, as some of the cars and driving are really impressive. For those of you who asked before, I did take the opportunity to shoot a spotlight on the Drift Ute. It's coming this week.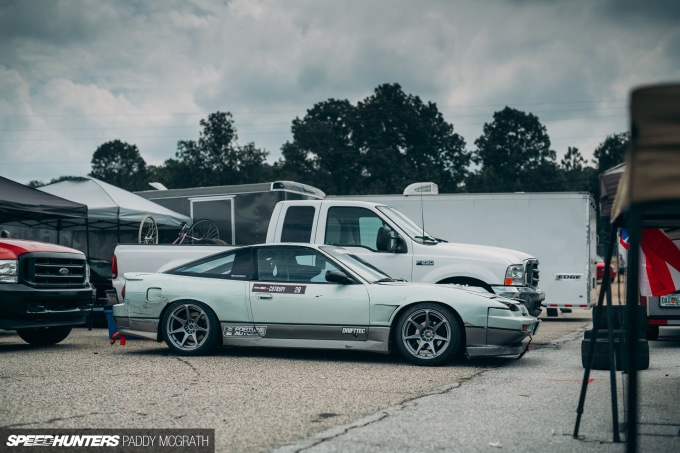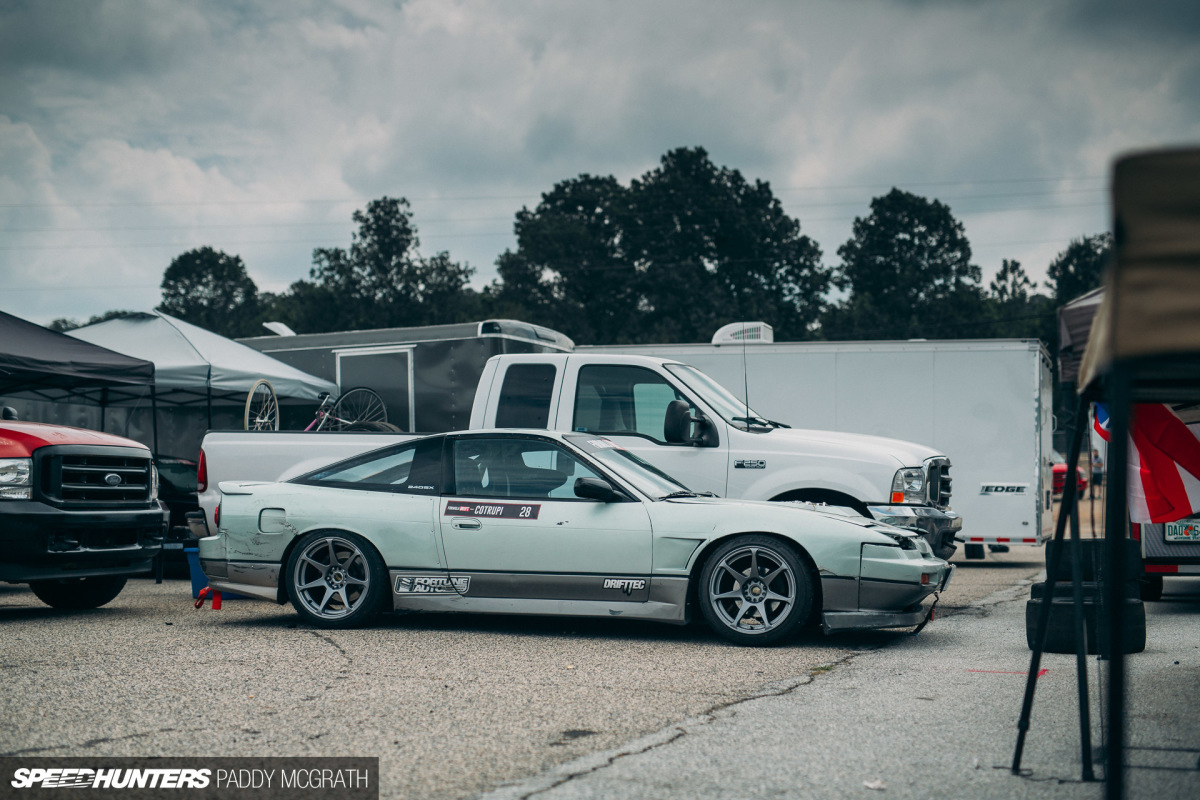 Where some of the Pro 2 competitors bare close resemblance to their Pro 1 brethren, there were a few that were bringing the style to Formula Drift. This 240SX was a prime example.
Andy Hateley's luminous orange V8 E30 BMW is pretty hard to miss, no matter where you are in the paddock. It also feels like looking into Optimus Prime's heart when looking into the rear of the car with the trunk removed.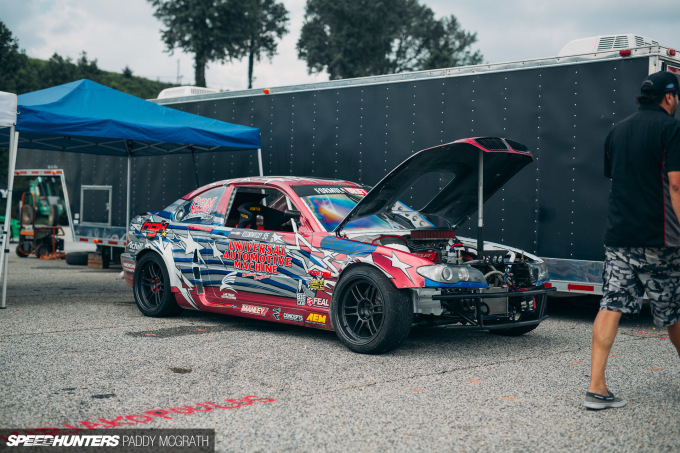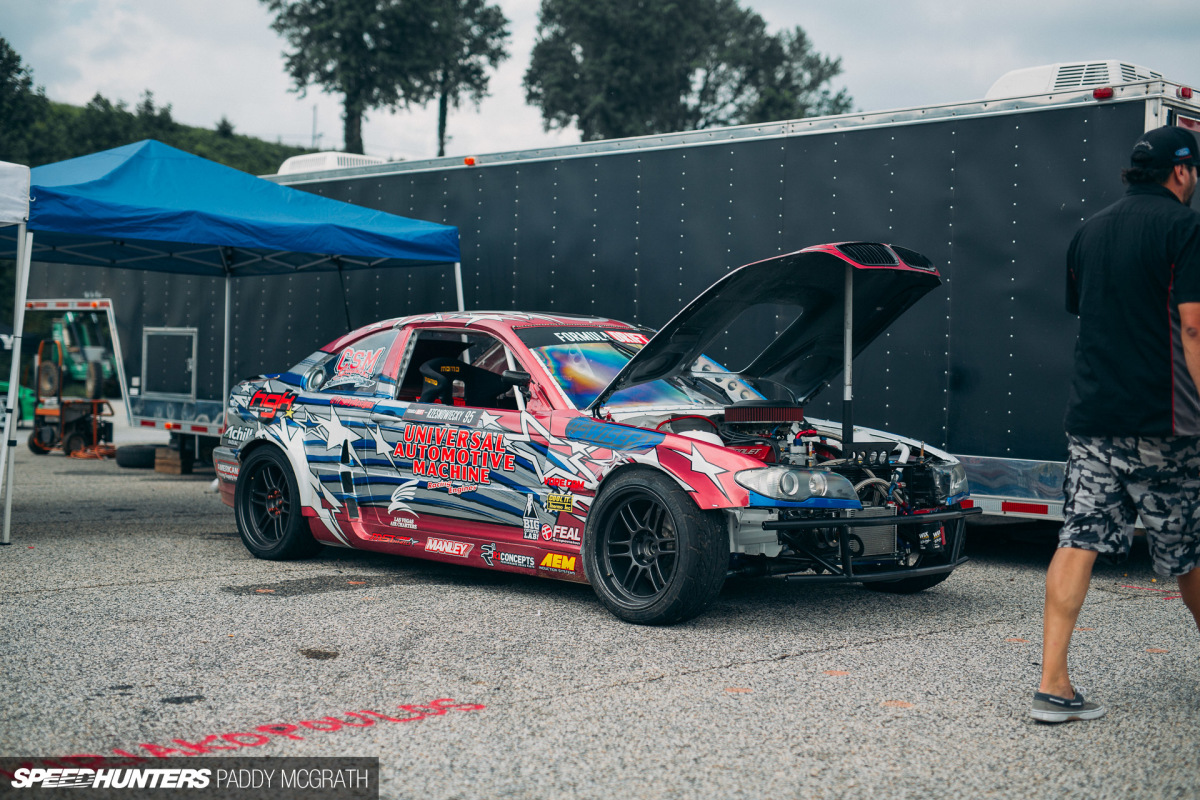 I'm not sure if this is a full HGK-prepared E46, as I honestly can't keep up with the amount of amazing cars that the Latvian builders are turning out. If the welds look like they have been made by God himself, then there's a strong probability that it is.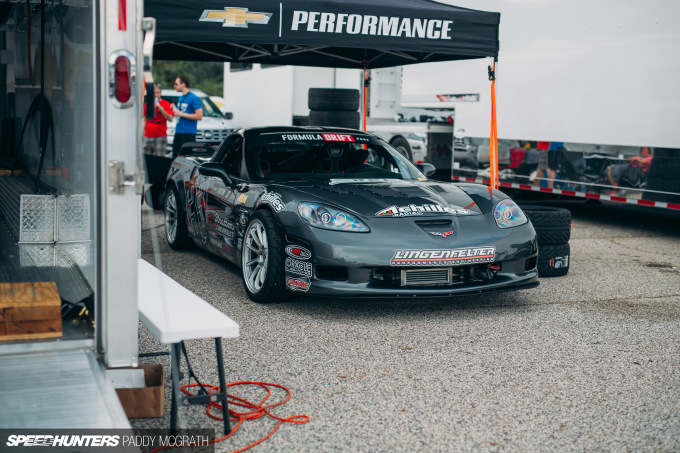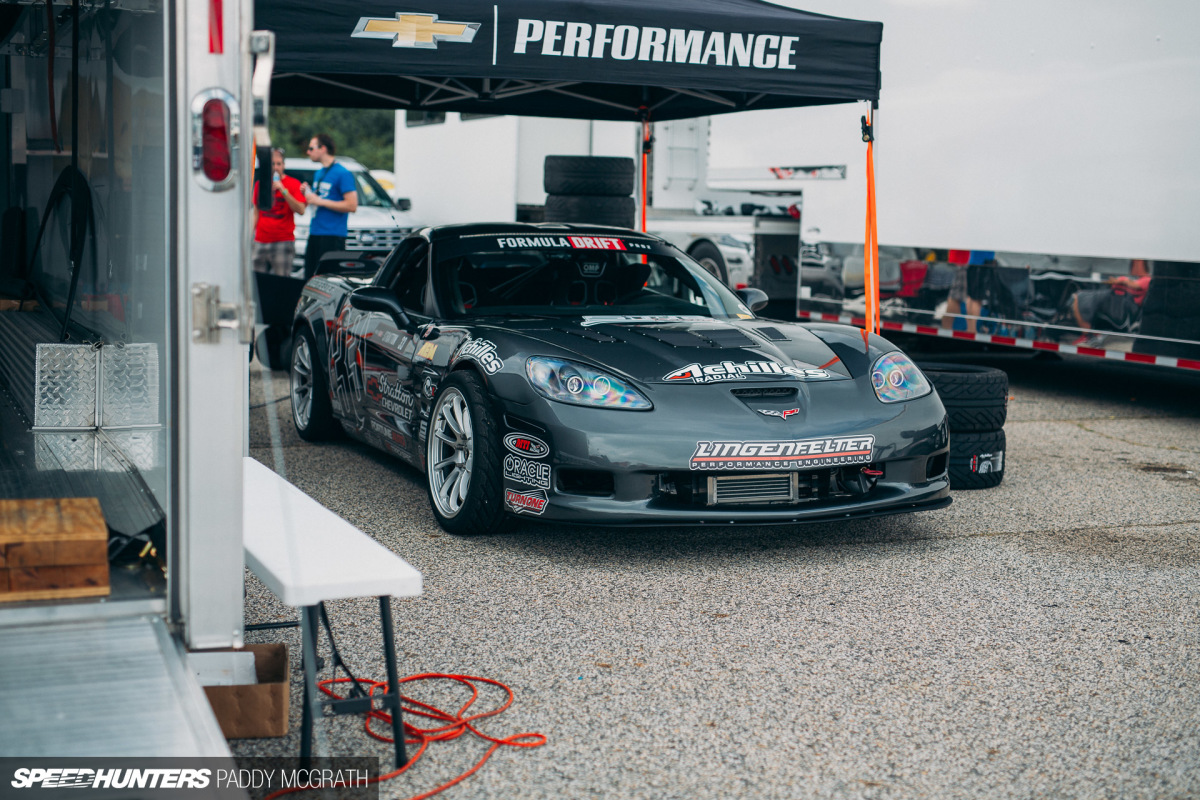 I'm still surprised by the lack of Corvettes in Formula Drift, although I have heard that the C6 and previous models aren't ideal candidates for drifting due to their rear suspension setup. Apparently that's changed for the C7, so I wonder will they become a regular sight? I have visions of a factory-backed C7 running Le Mans-spec aero on full lock on the bank at Irwindale, and it's gooood.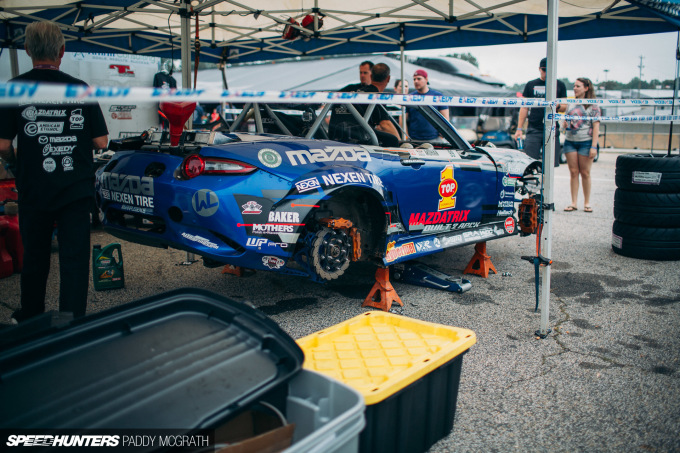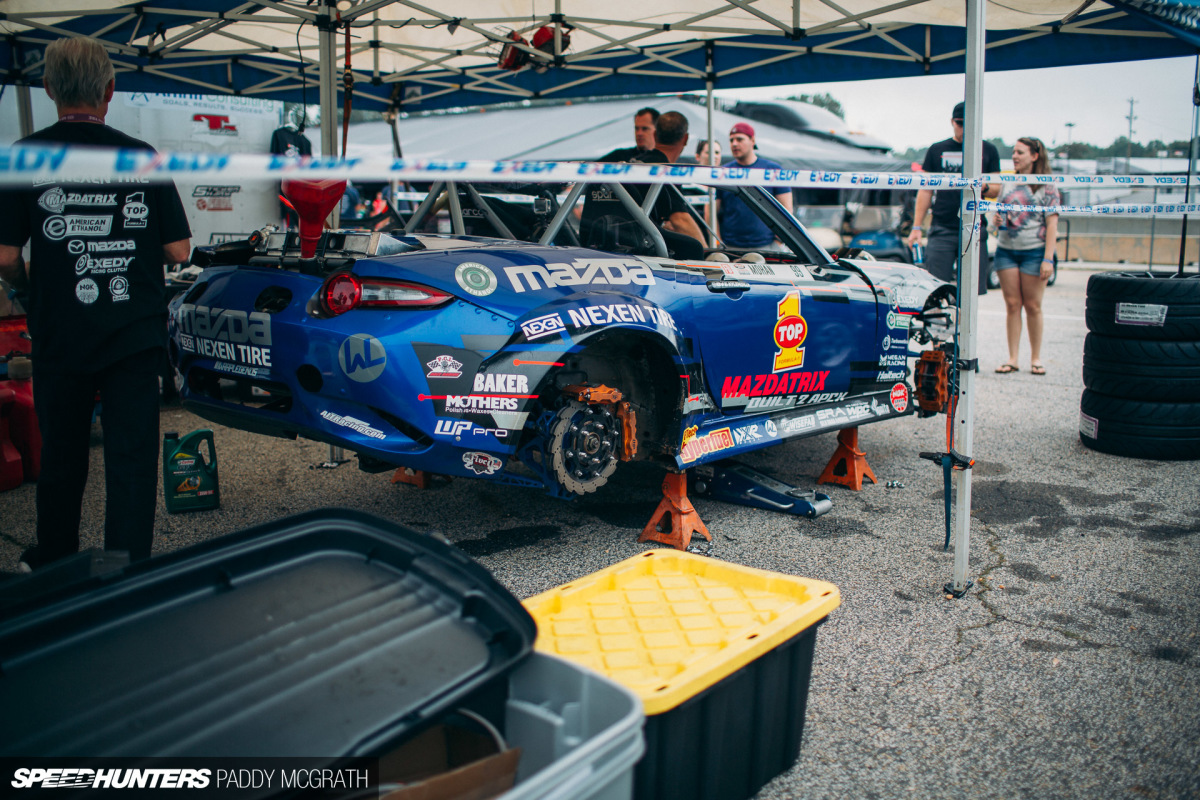 The lone rotary on the Pro 1 grid this year is Kyle Mohan's turbo triple-rotor MX5. He hasn't had much luck so far, but things can really only improve for him at this point. When the car is working though, it does sound amazing.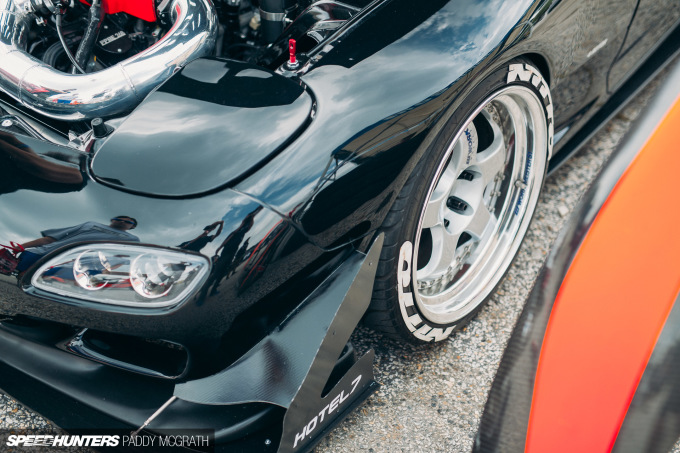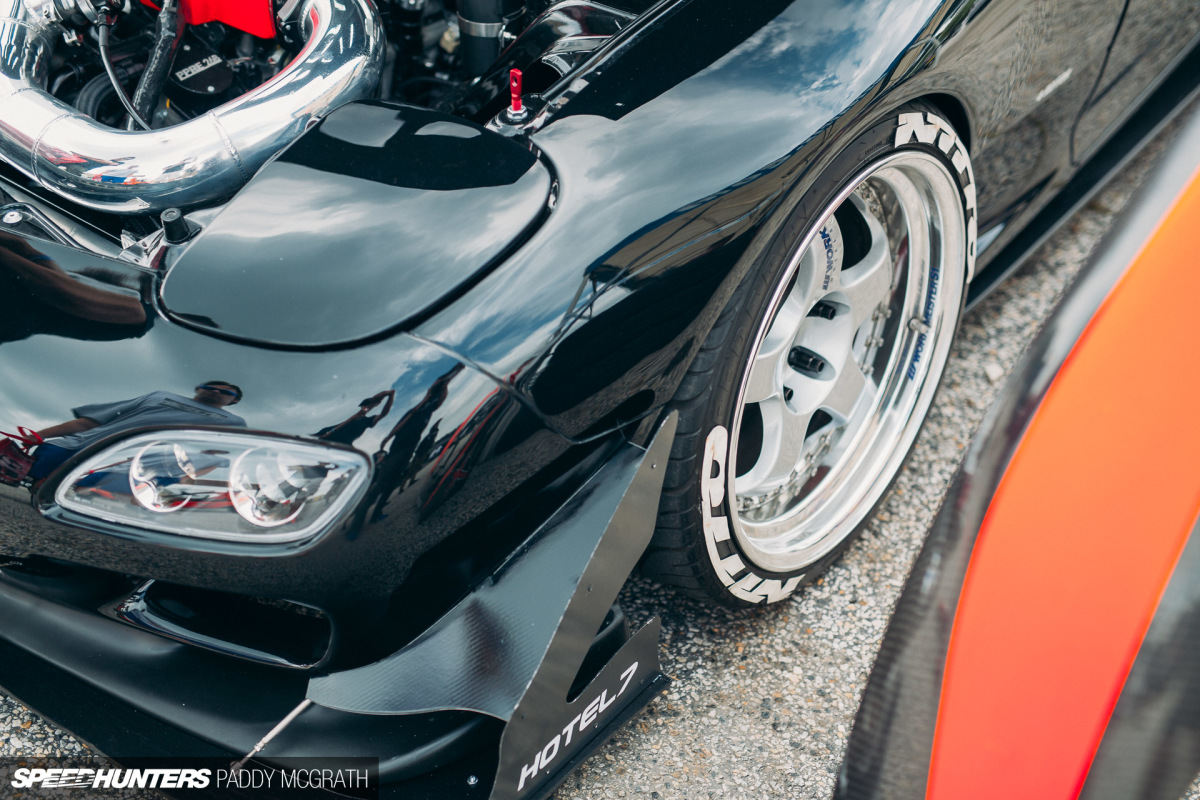 Right beside Mohan's pit was an FD with one more rotor housing than Kyle's MX5. You might have read about it already.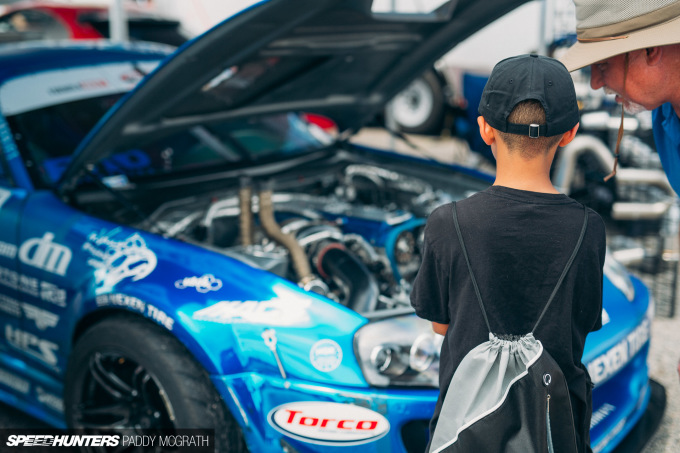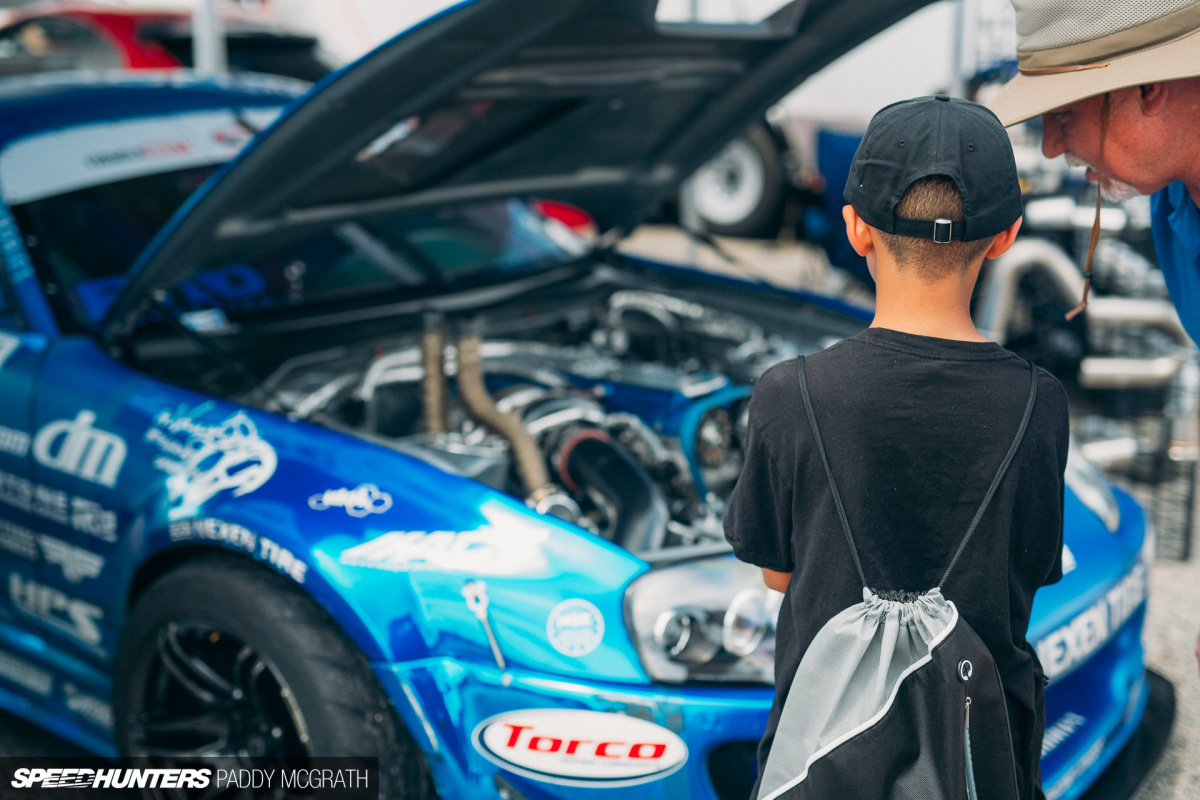 Rad Dan's Supra is a very well engineered and all round bad-ass car. It definitely deserves more than the occasional mention and out of focus photograph. We will put this right.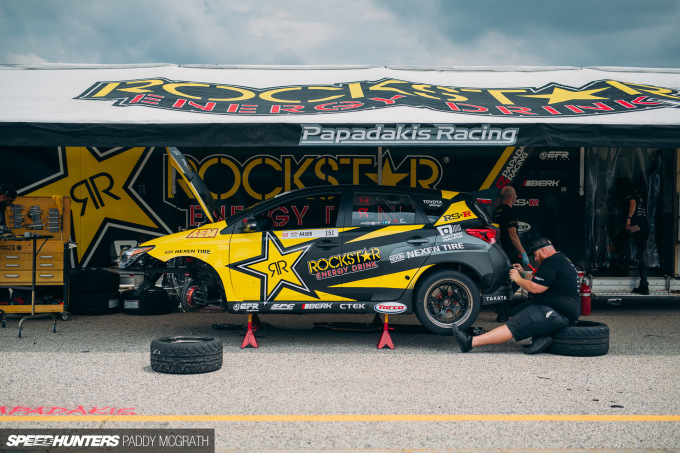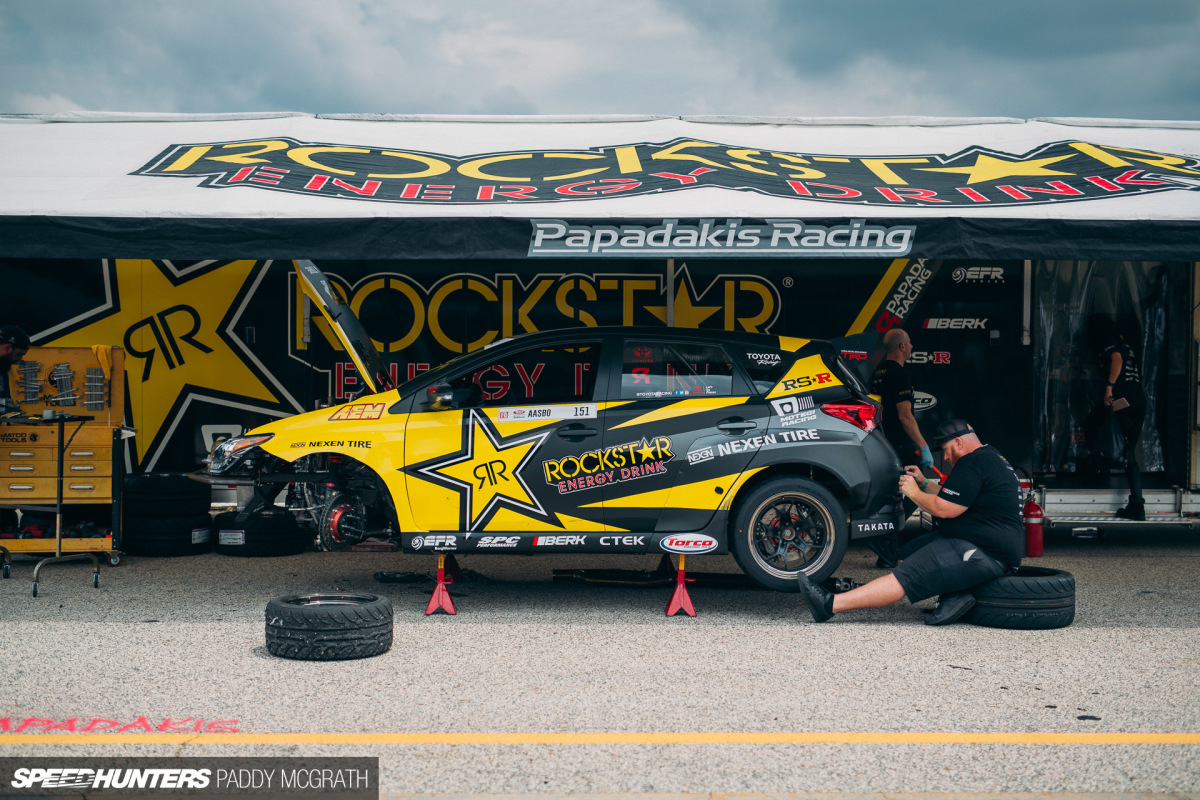 Fredric Aasbø's Corolla is growing on me, although I still think it looks unusual when drifting. It is incredibly quick though, and it's such a credit to what the Papadakis Racing team were able to pull off over the course of the winter months. It's maybe the car I fear the most on the Formula Drift grid.
Out in the wilds of the infield, there was always something to look at, but rarely the time for closer inspection. There could have been easily a post dedicated to just the cars of the fans who showed up.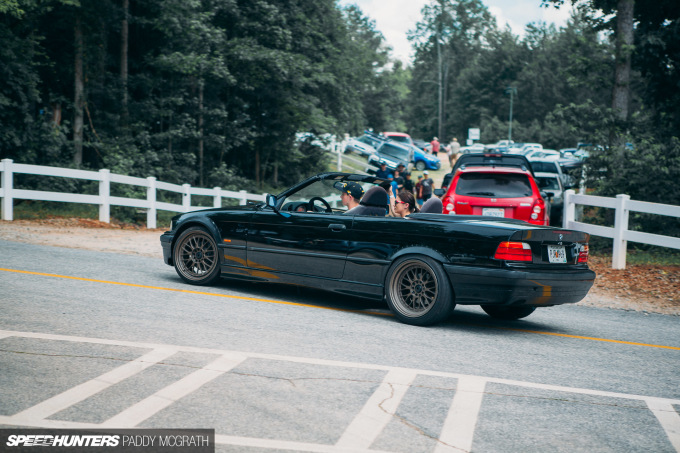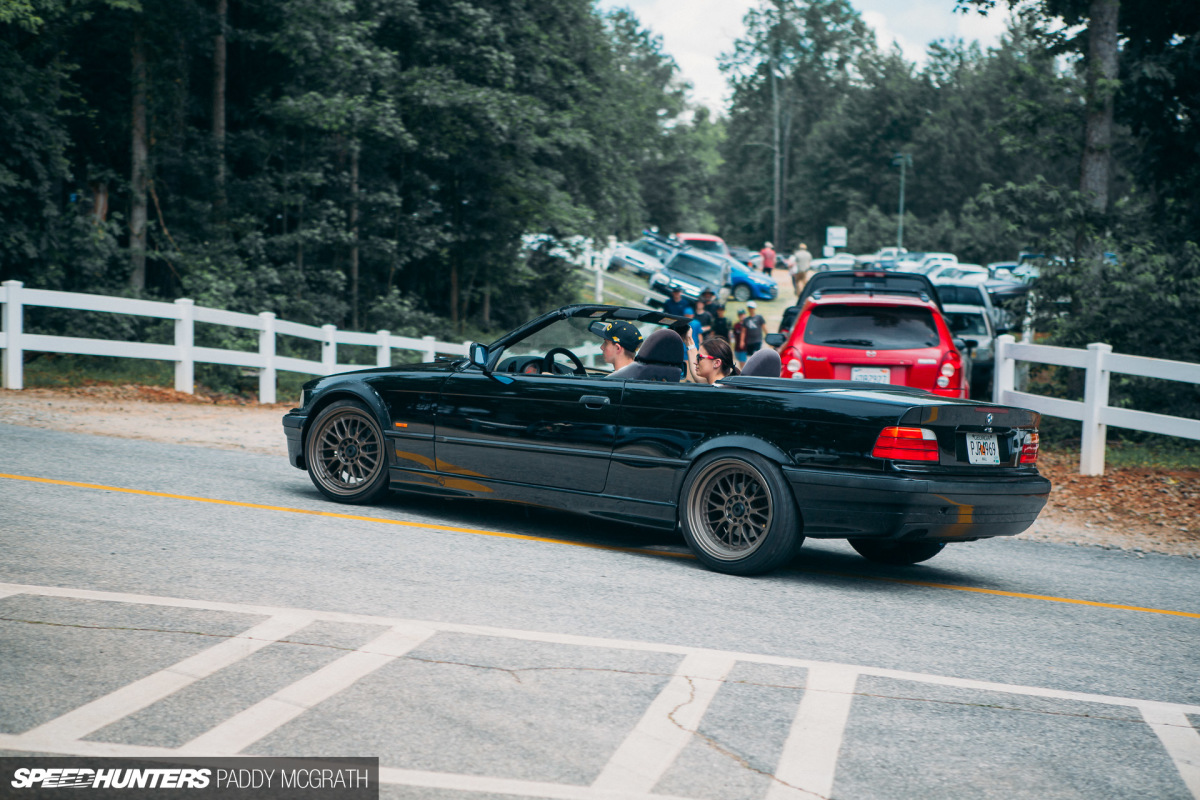 This peculiar sounding E36 cabriolet was maybe running a US V8, as it wasn't like any BMW based V8 that I've heard before.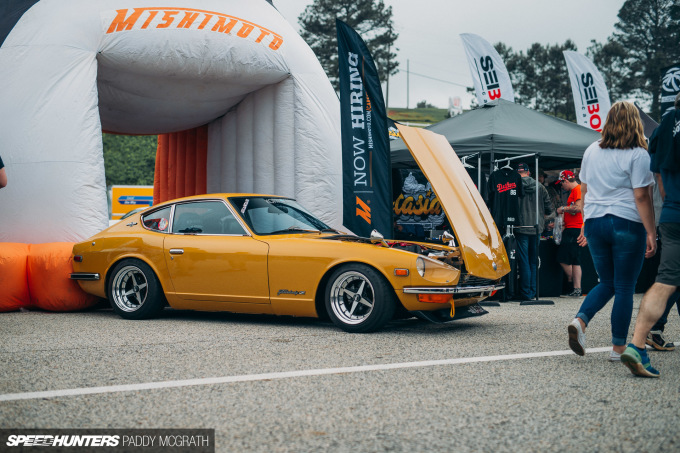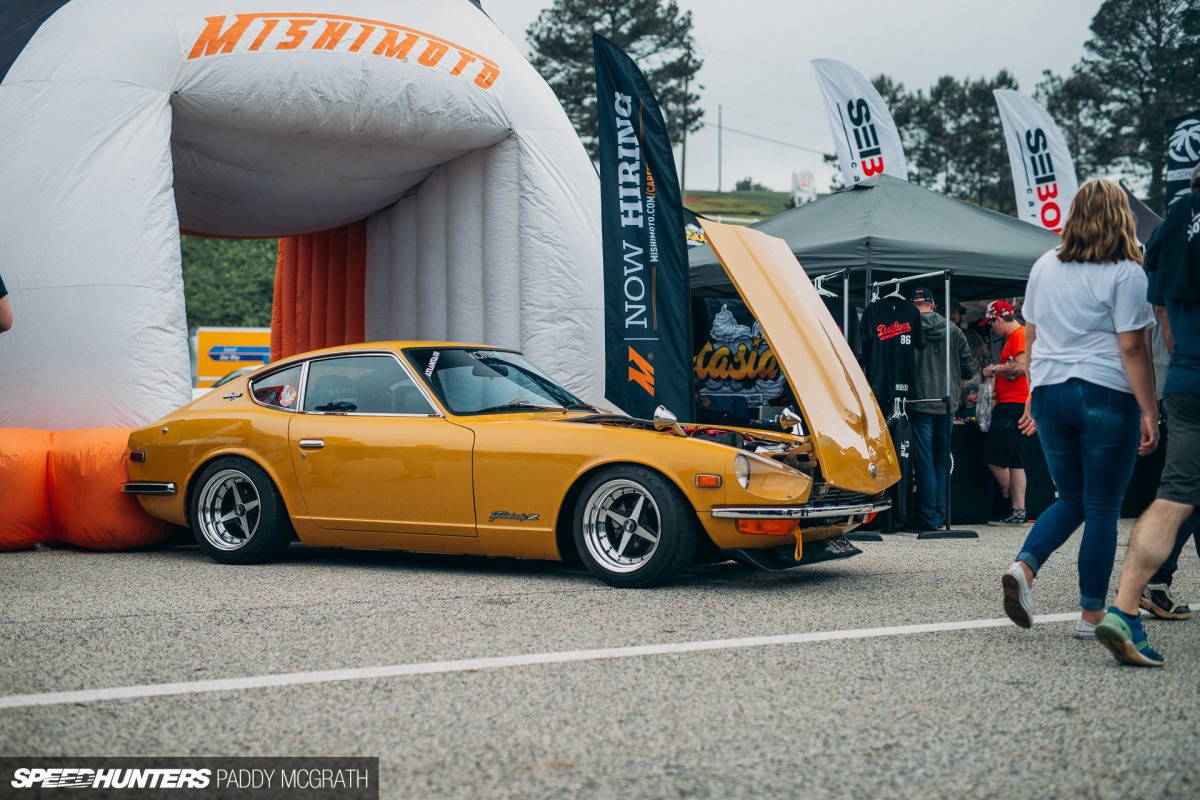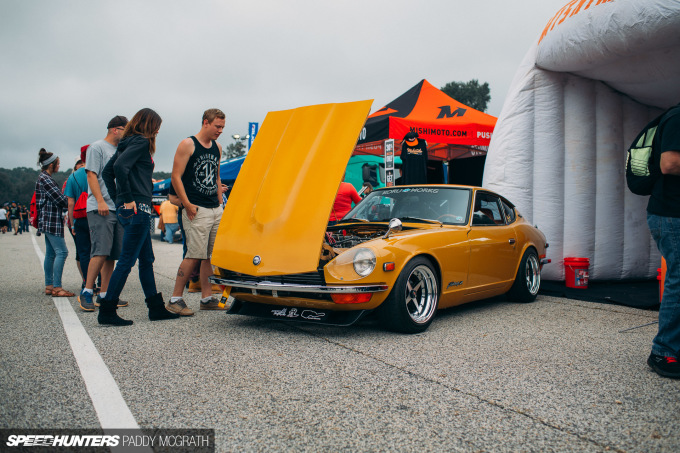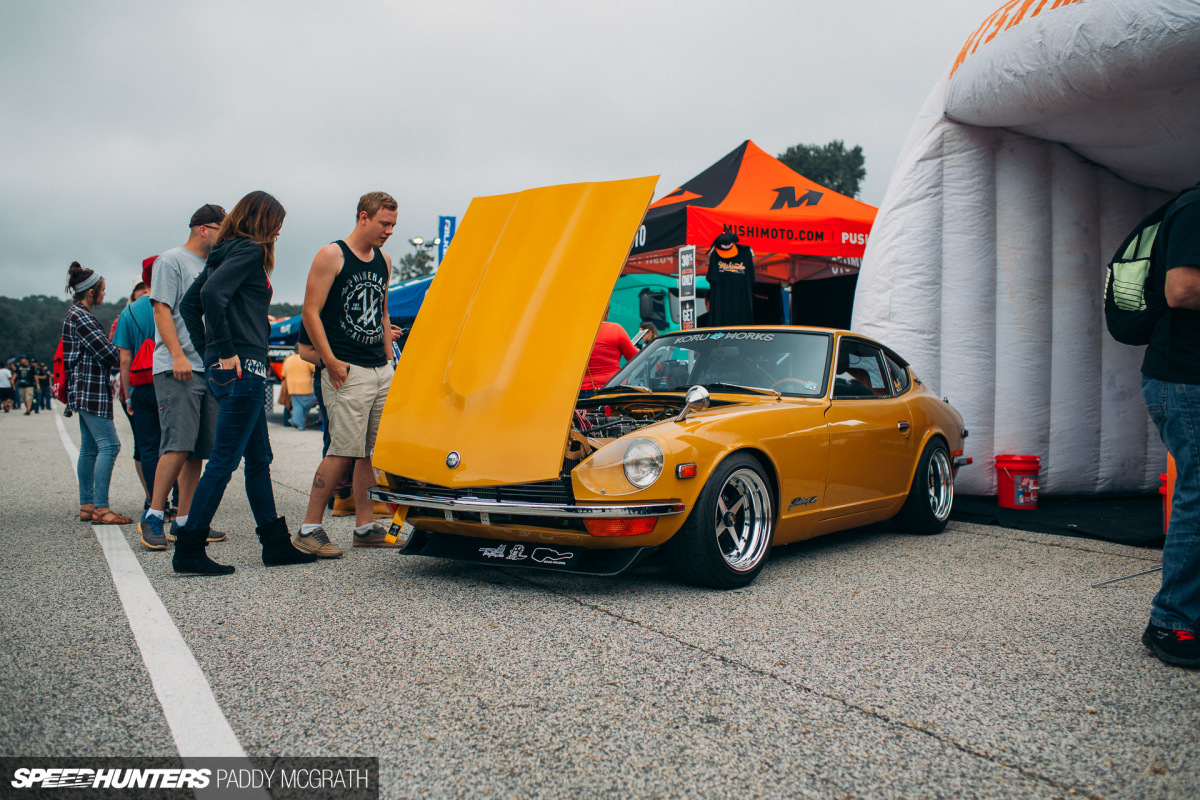 Located in the vendor village on the Mishimoto stand was an excellently executed 240Z. Low, clean and Work Equips are a good look on any Datsun of this vintage, but this one in particular looked outstanding. Our Piotr was considering swapping his S15 for it at one point but we did manage to talk him out of it. For now, anyways.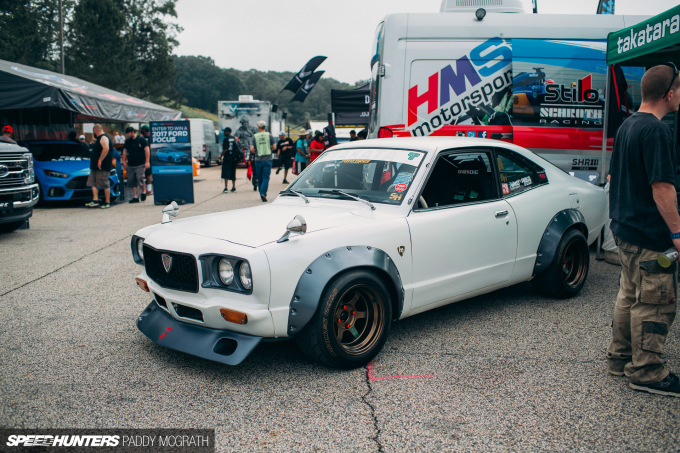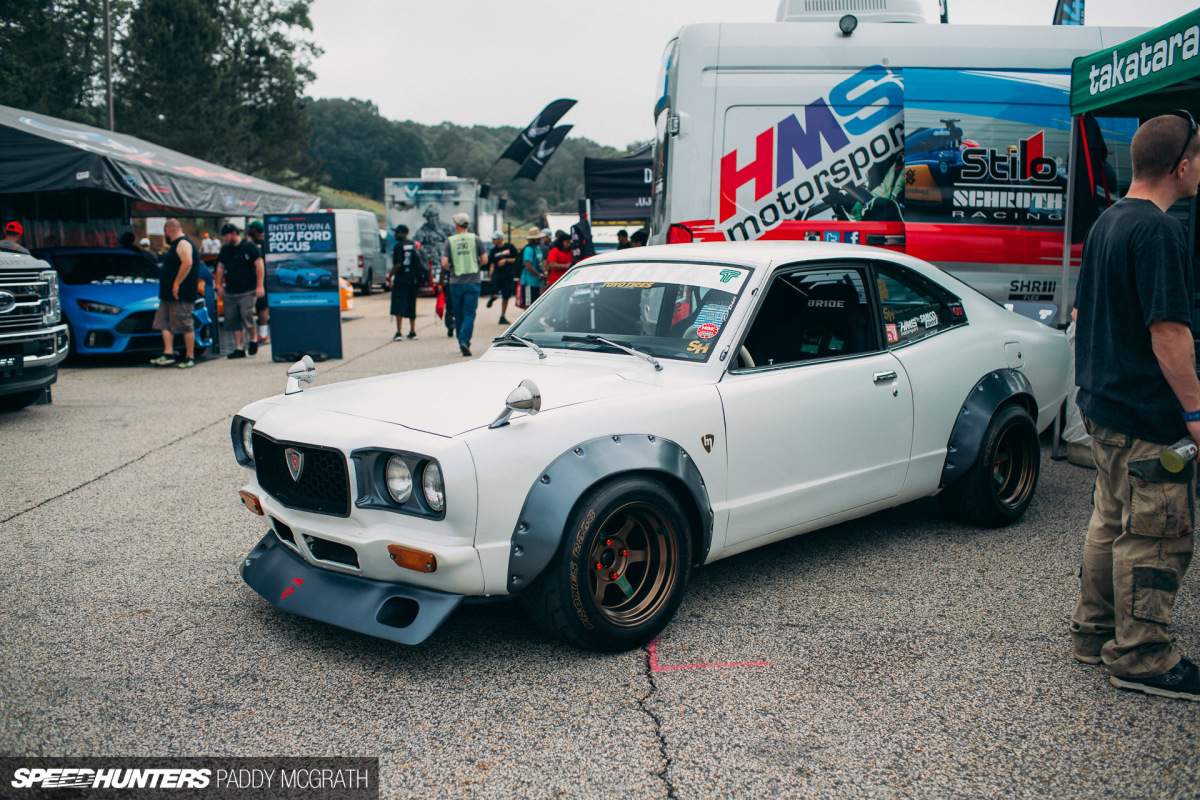 Also in the village was a RAYS Volk Racing TE37V-wearing Mazda RX-3. Luckily, I don't have to waffle on about this one as Mike and Larry already covered it in-depth with a previous feature.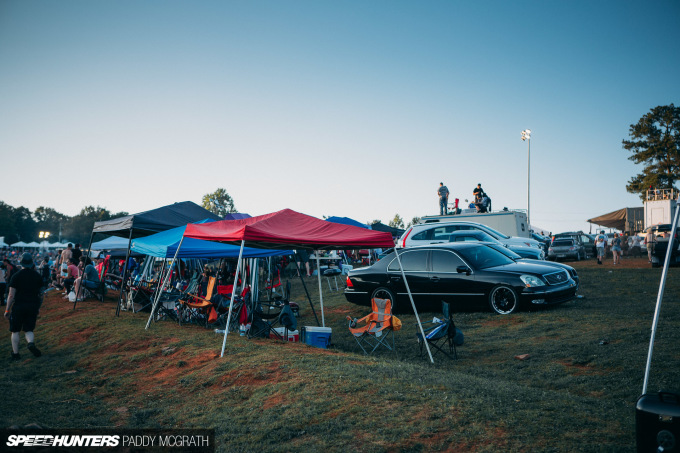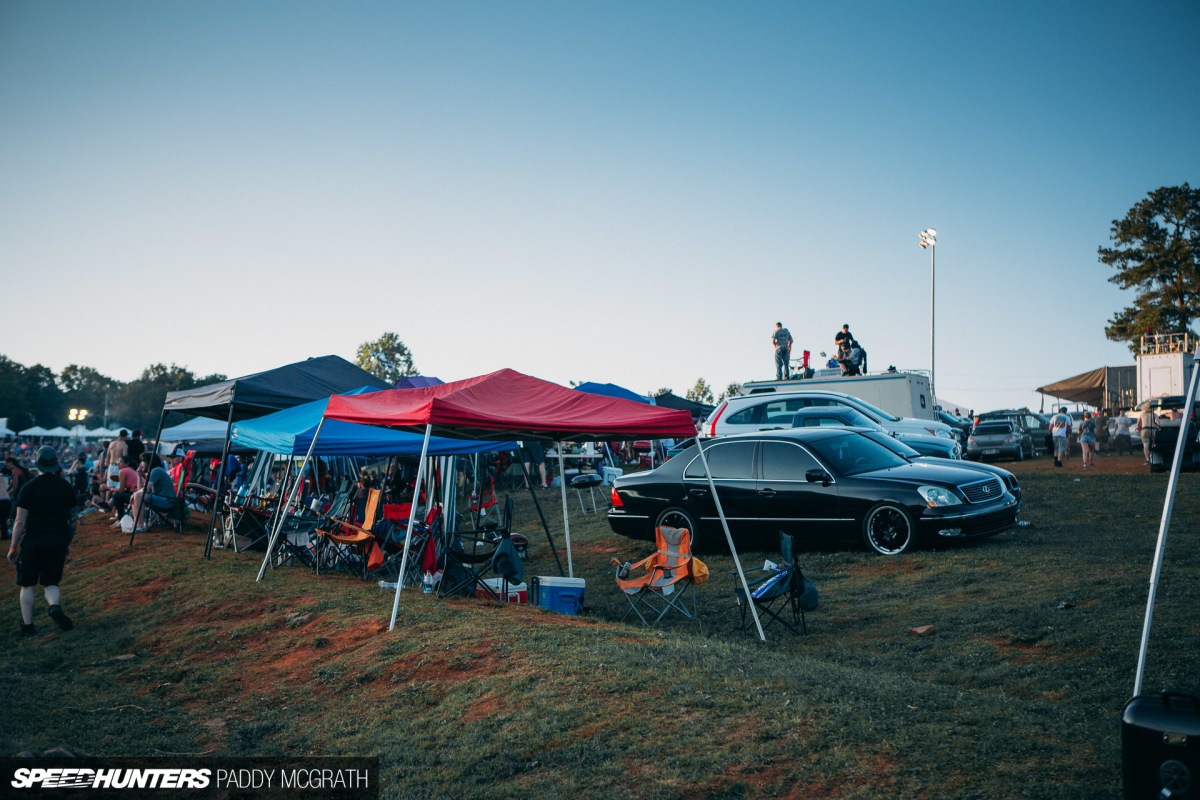 More so than most events, Atlanta was one of those places where I wish I could clone myself and cover everything that was present. For as much as I did see and capture, there was at least double the amount again of cars that drove by once and were never seen again. Not to mention the Global Time Attack or Trans-Am portions of the event. Sometimes, there's just too much damn speed.
Which is just how we like it.
Paddy McGrath
Instagram: pmcgphotos
Twitter: pmcgphotos
paddy@speedhunters.com
Cutting Room Floor