As enthusiasts, some of us are almost never satisfied with what we have. We're always striving to take the next step forward, whether it be something as small as swapping the original tires for beefier semi-slicks or as big as upgrading from car to car.
It's kind of what keeps the industry as a whole moving forward, and when new models release, the reason why tuners waste little time creating aftermarket performance solutions for them.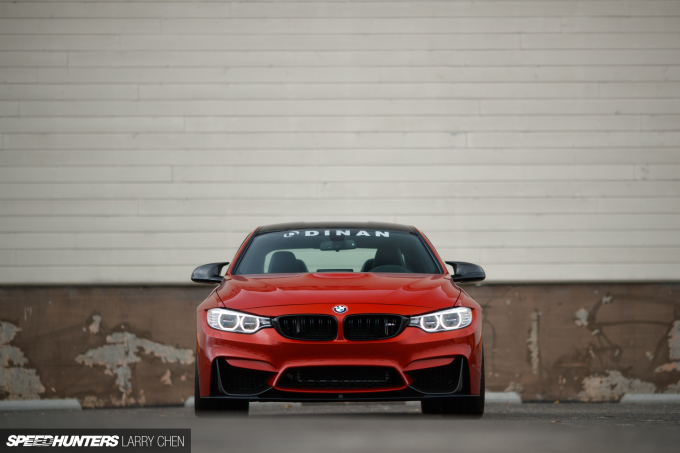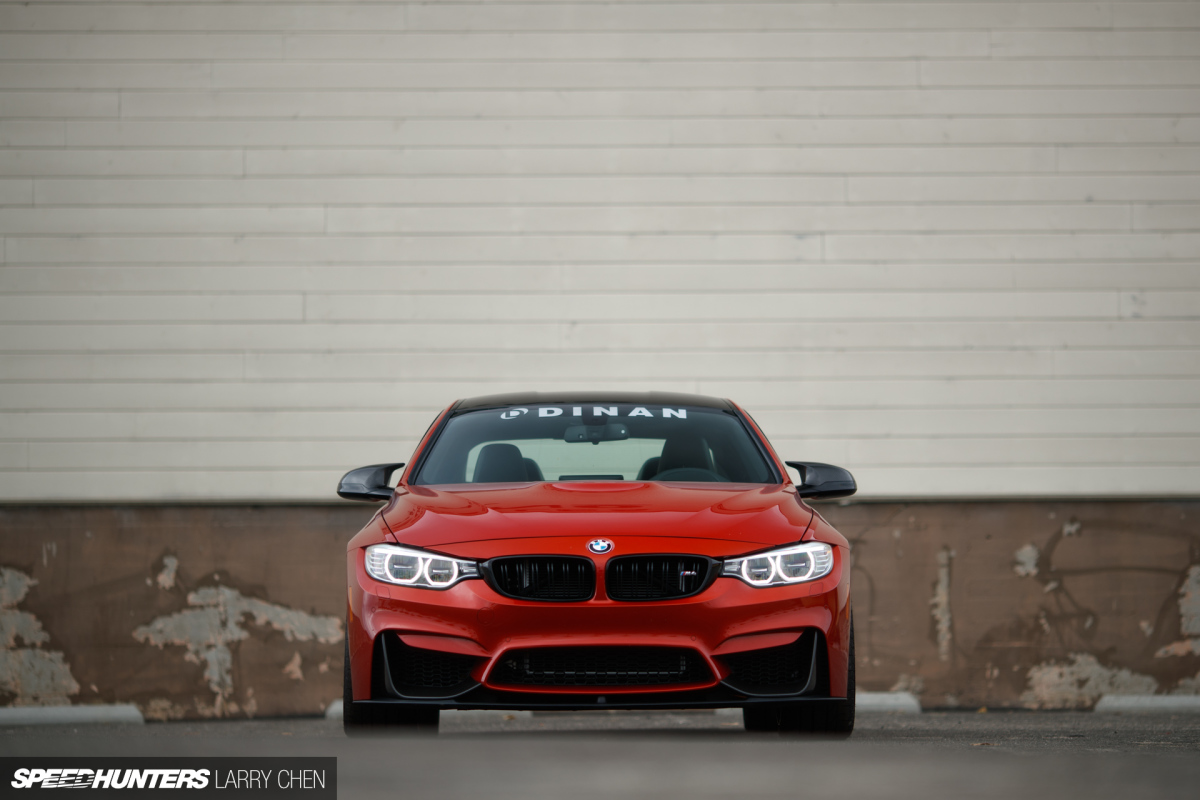 When that new model has BMW badges attached to it, you can be sure that Dinan will come out with a range of performance enhancements. And when there are M badges involved, things are taken a step further.
That said, when the North California-based tuner asked if Larry and I would be interested in checking out their updated M4 S2, we were quick to say yes.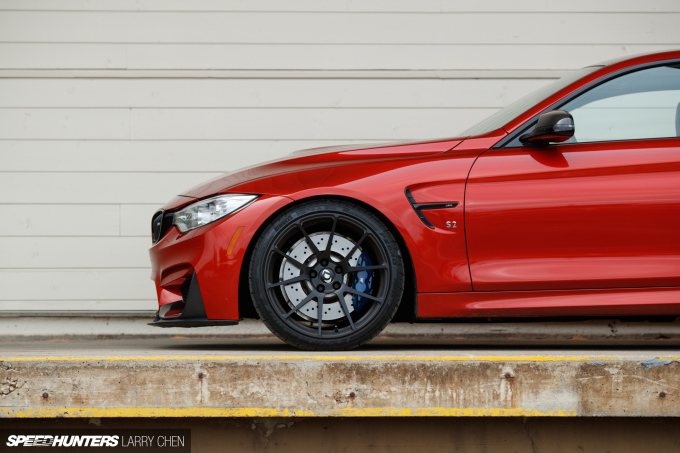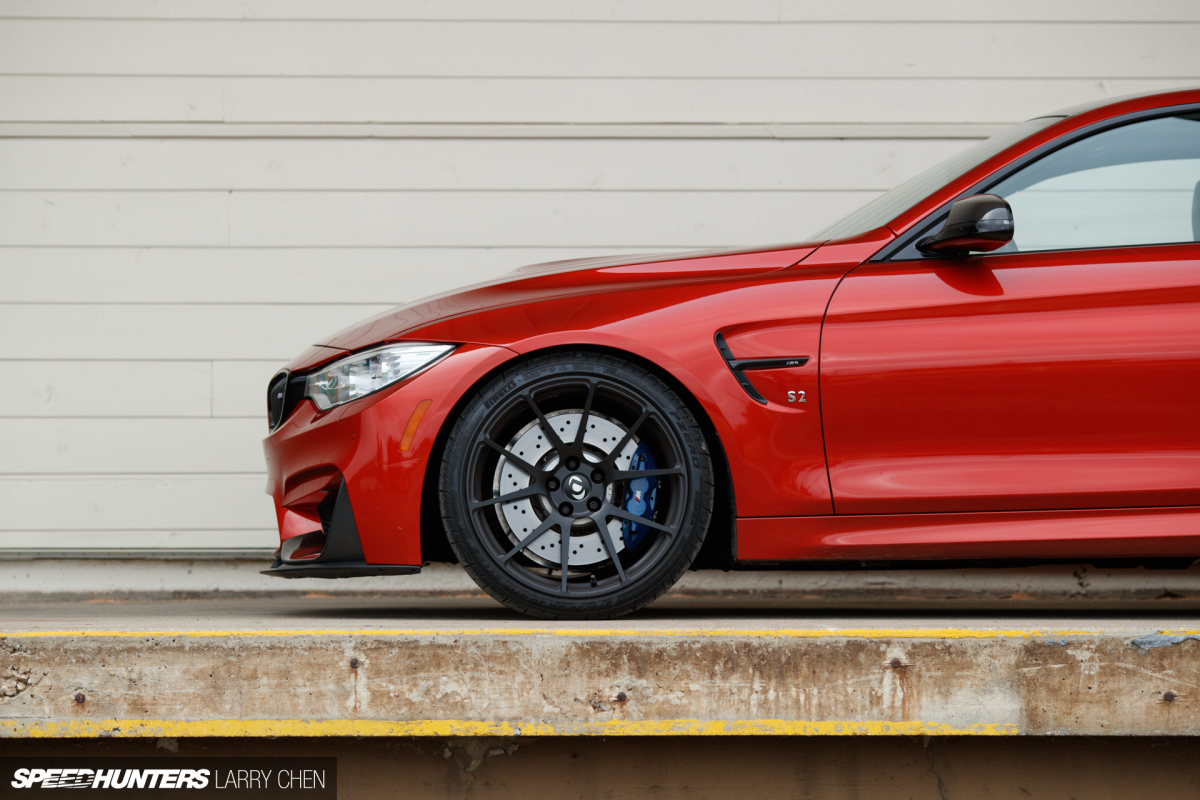 At first glance, the F82 looks every part a vehicle that's all about speed and traffic tickets.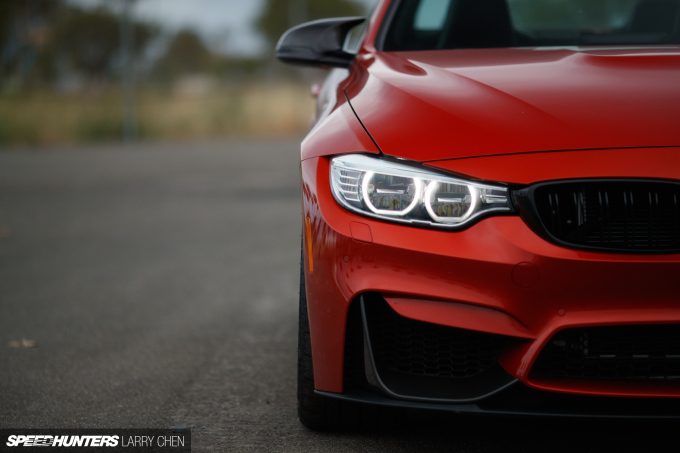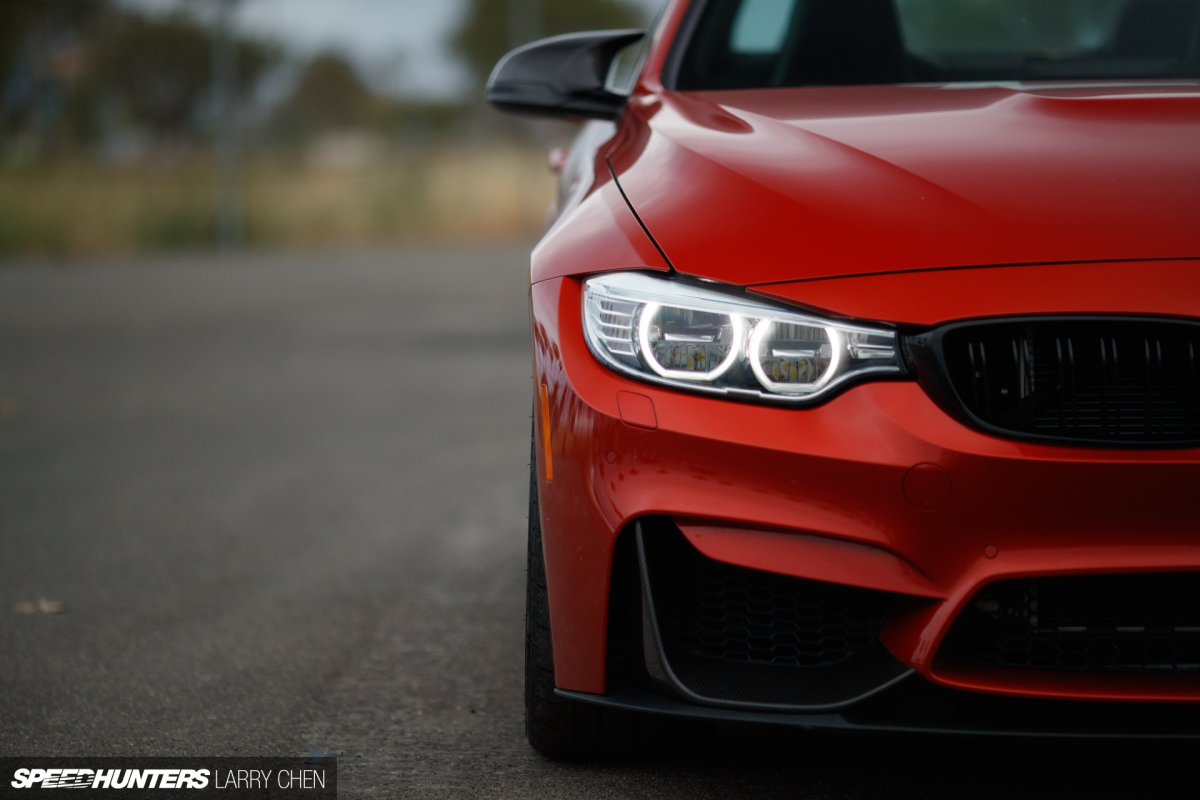 But after driving it around the streets of Long Beach for a day, it honestly felt right at home in normal everyday traffic.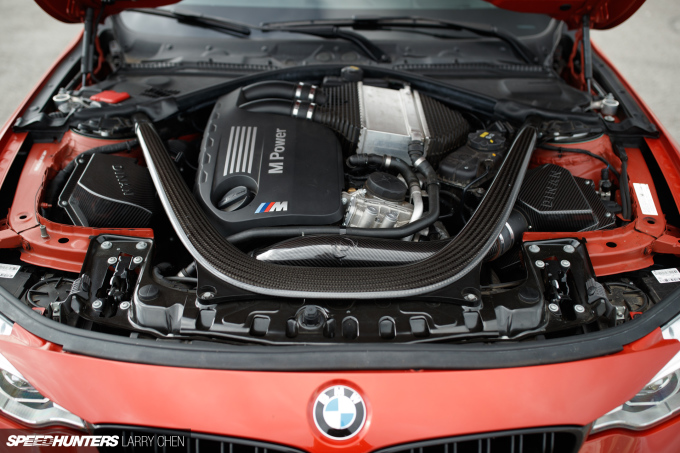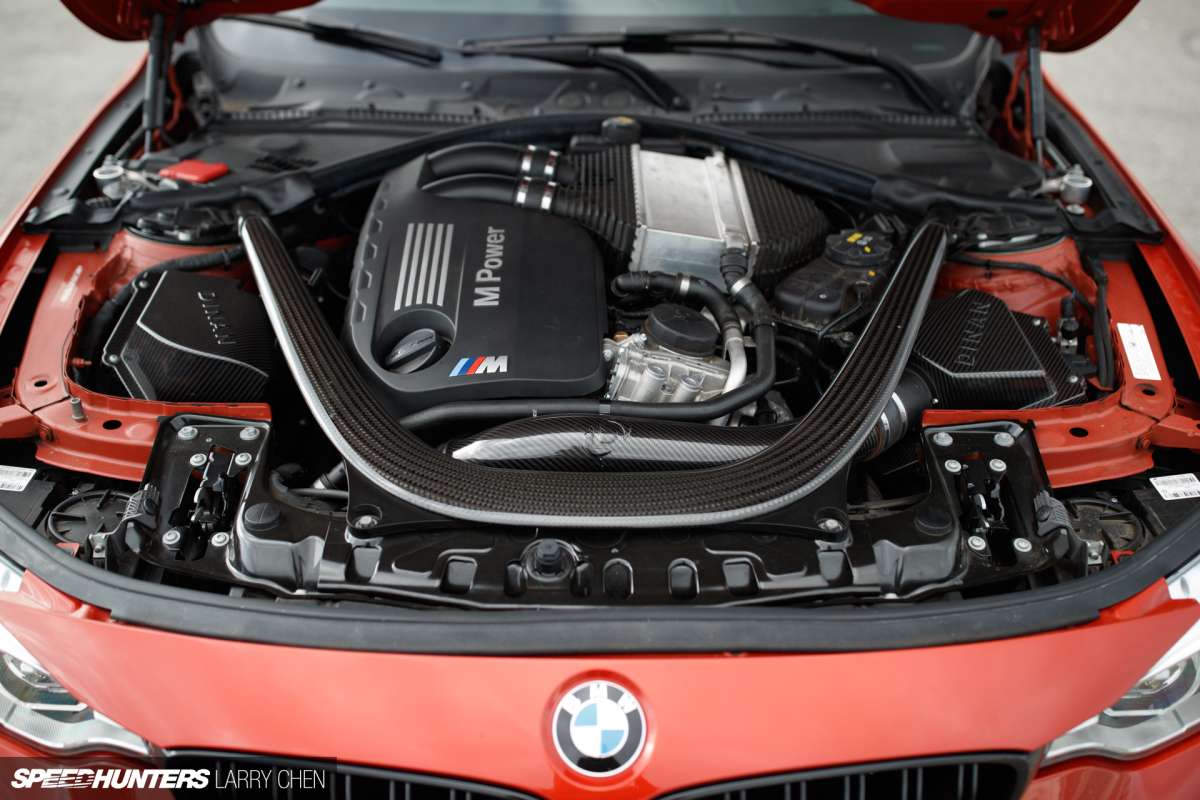 While the Dinan-tuned BMW now boasts a hefty 548hp, up from 425hp in the base M4, it really doesn't feel like it until you switch to Sport Plus mode and punch the throttle.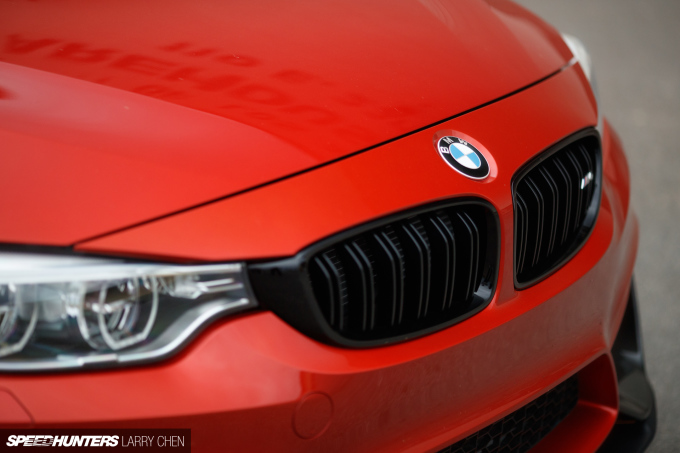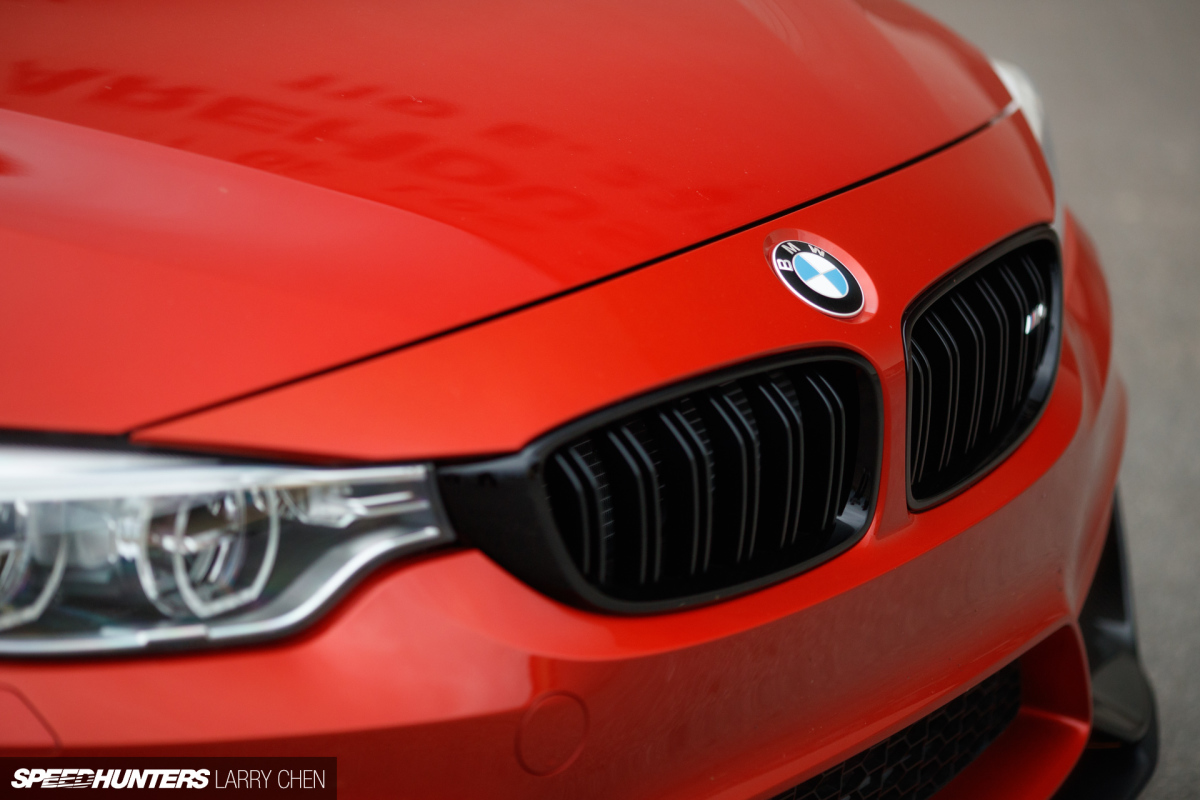 When that happens, the M4 takes on a whole new demeanour.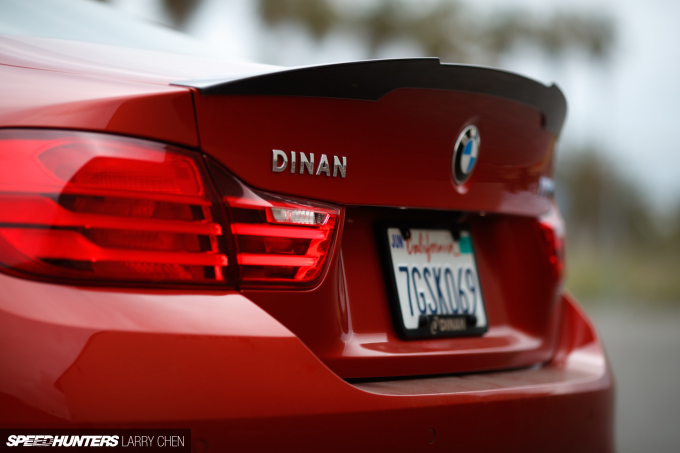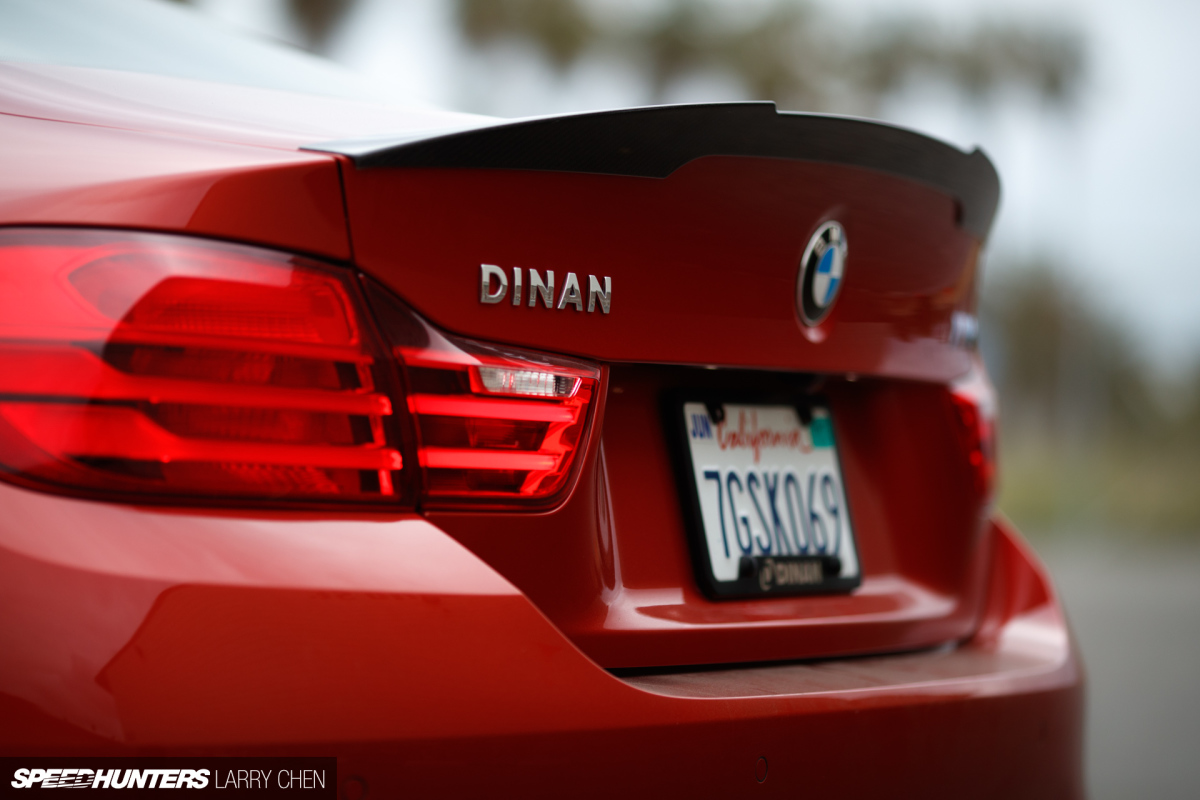 The upgrades themselves are pretty straightforward, but having developed so many performance packages for late-model BMWs, Dinan knows what works. The M4 S2 includes a Dinan carbon fiber cold air intake, Dinan free-flow stainless exhaust system, and a Dinantronics Performance Tuner Stage 3 tune, among other bits and pieces.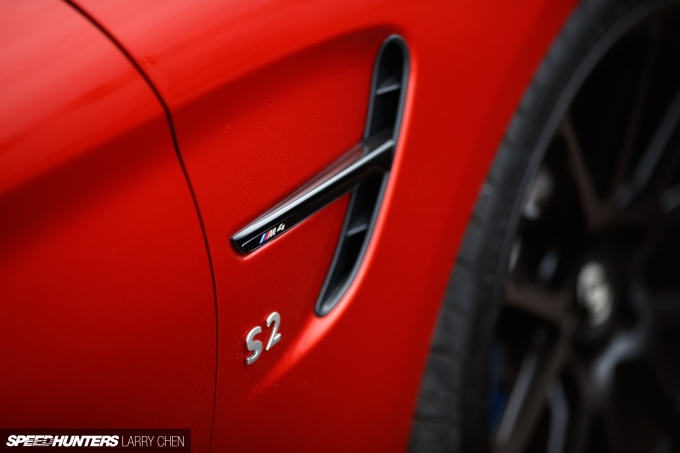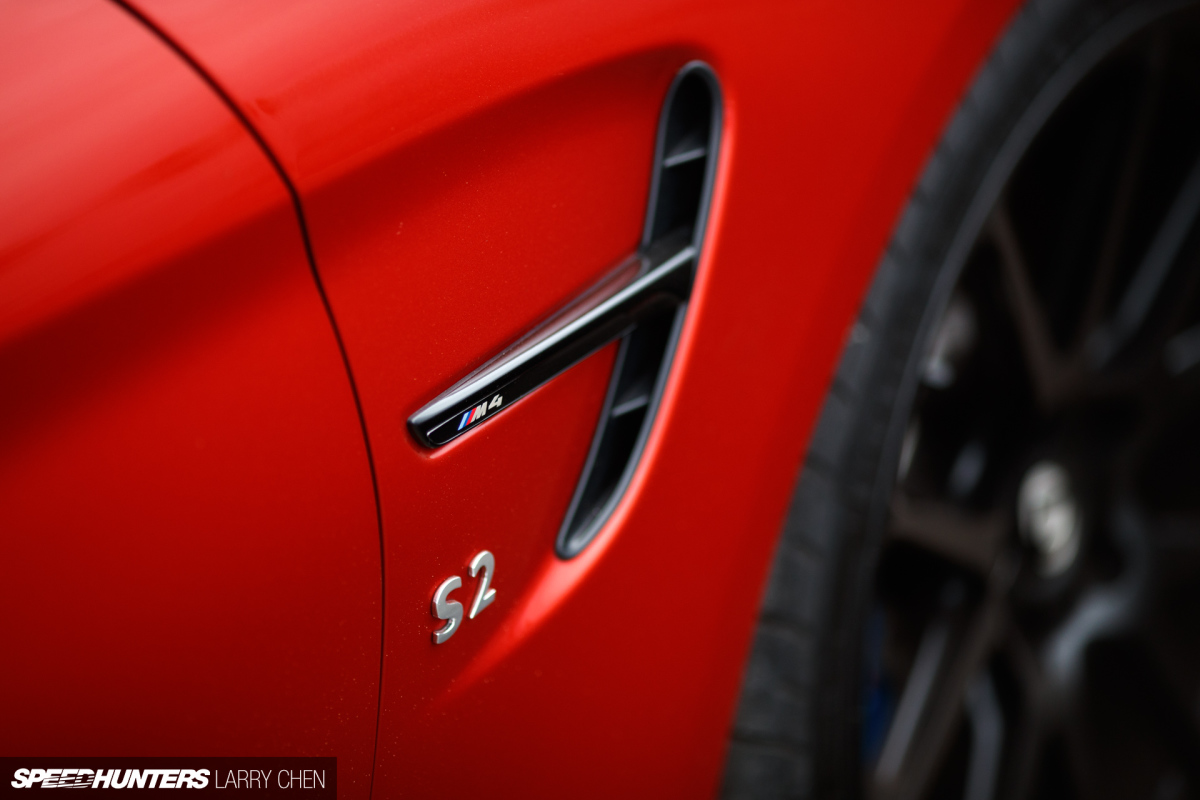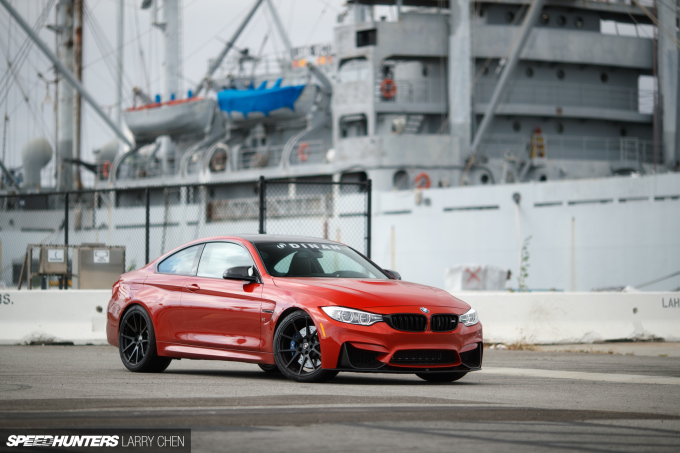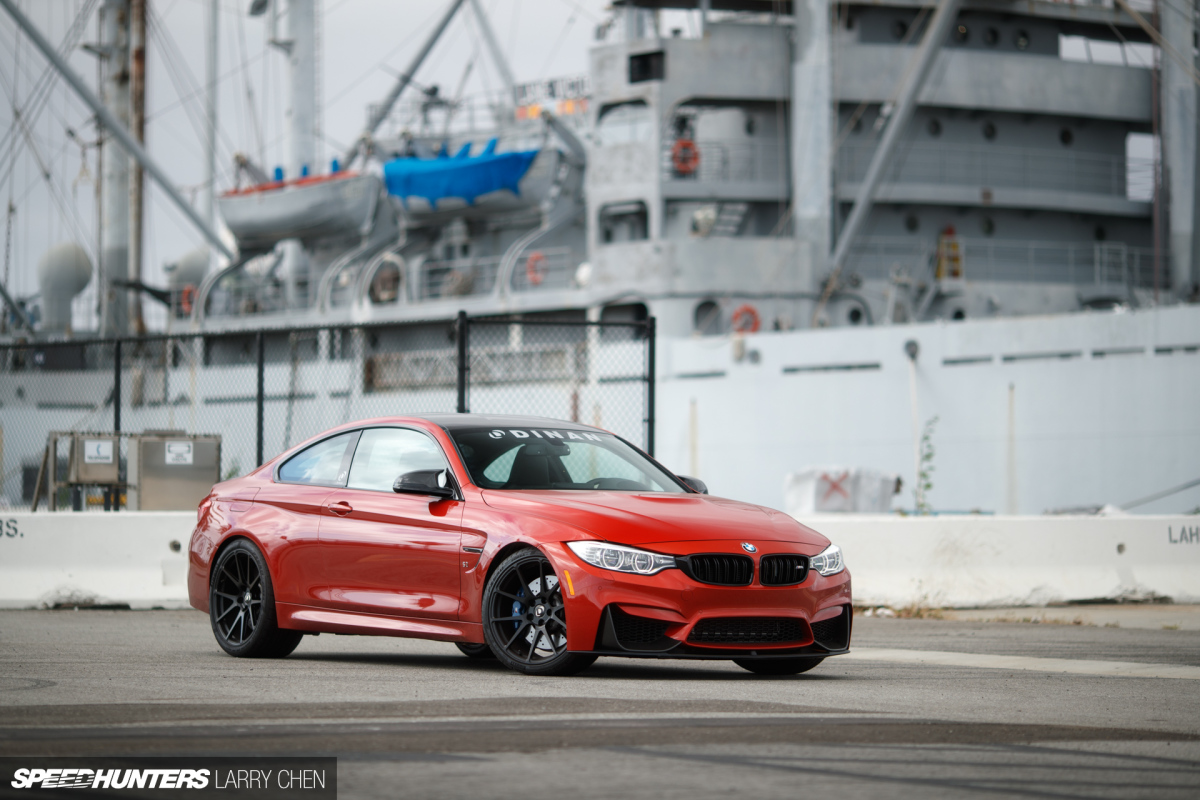 In the suspension department, Dinan's high performance coil-over system now comes with camber plates, and adjustable sway bars are also added to the package to help owners fine tune the car to best suit their driving style.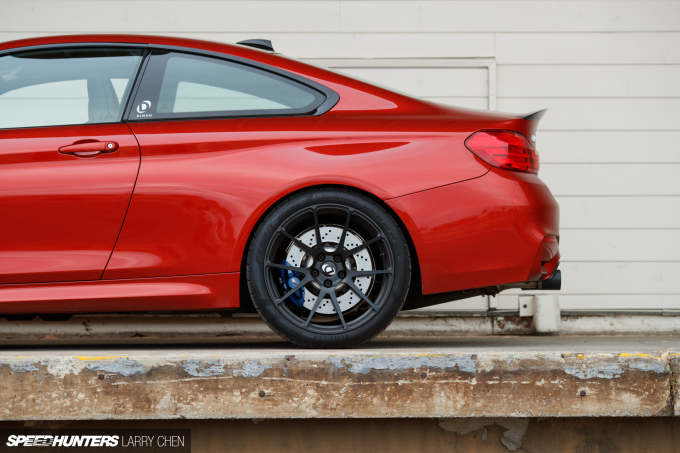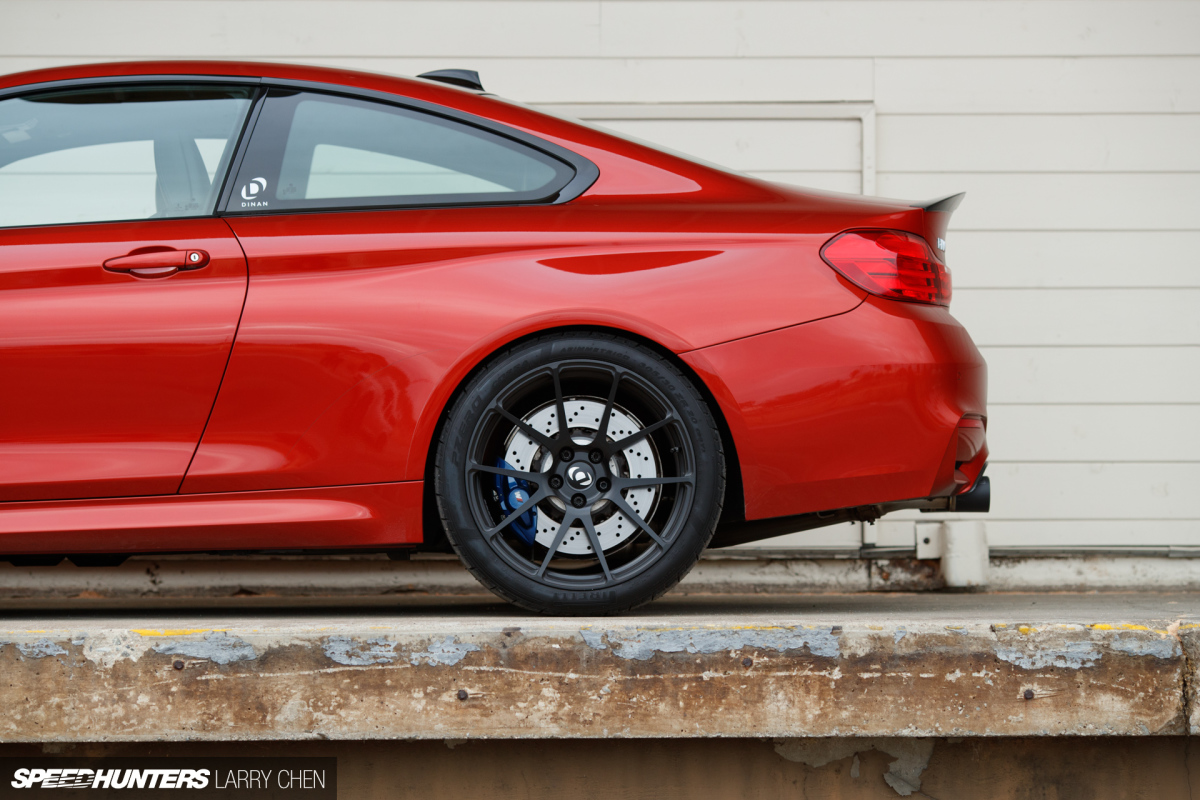 The car also receives fatter wheels and tires over the stock M4 fare, specifically Forgeline GA1Rs in 20×9.5-inch up front and 20×10.5-inch out back wearing Pirelli P Zero Corsas in 275/30R20 and 305/30R20 sizing front and rear respectively.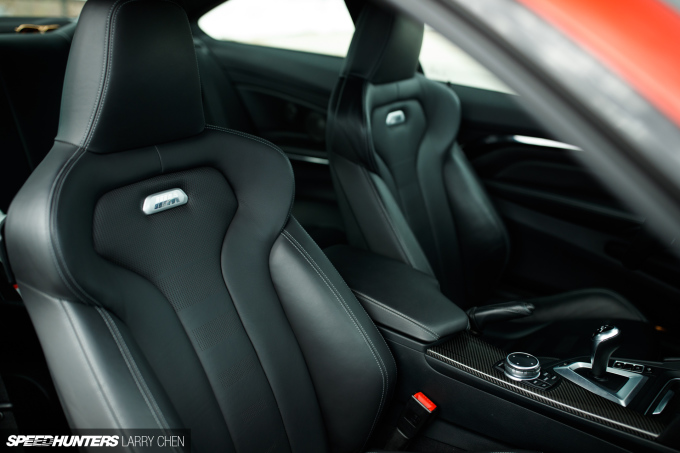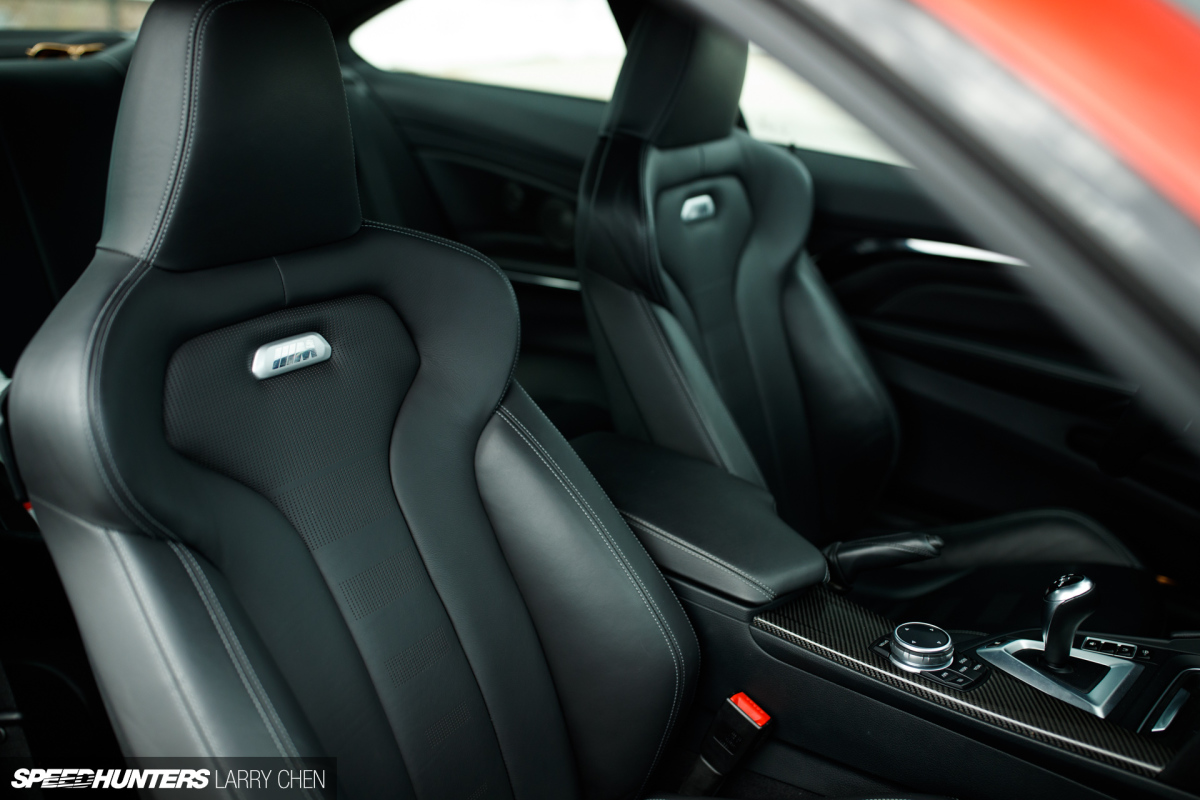 The interior remains quite tame, but with a few added carbon fiber touches and Dinan floor mats and pedal set, the upgrades build nicely on the M4 base.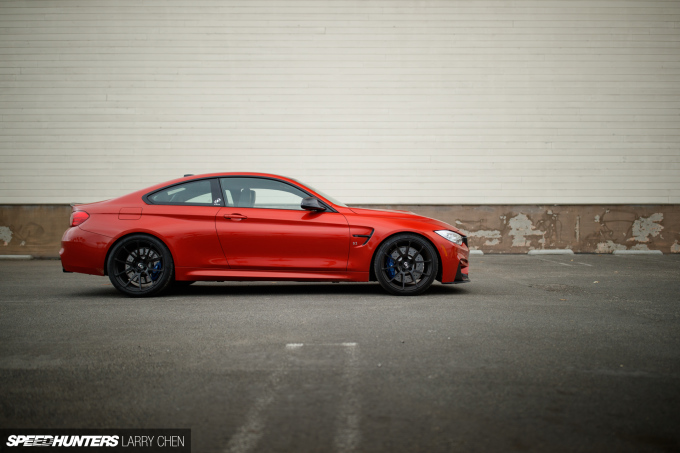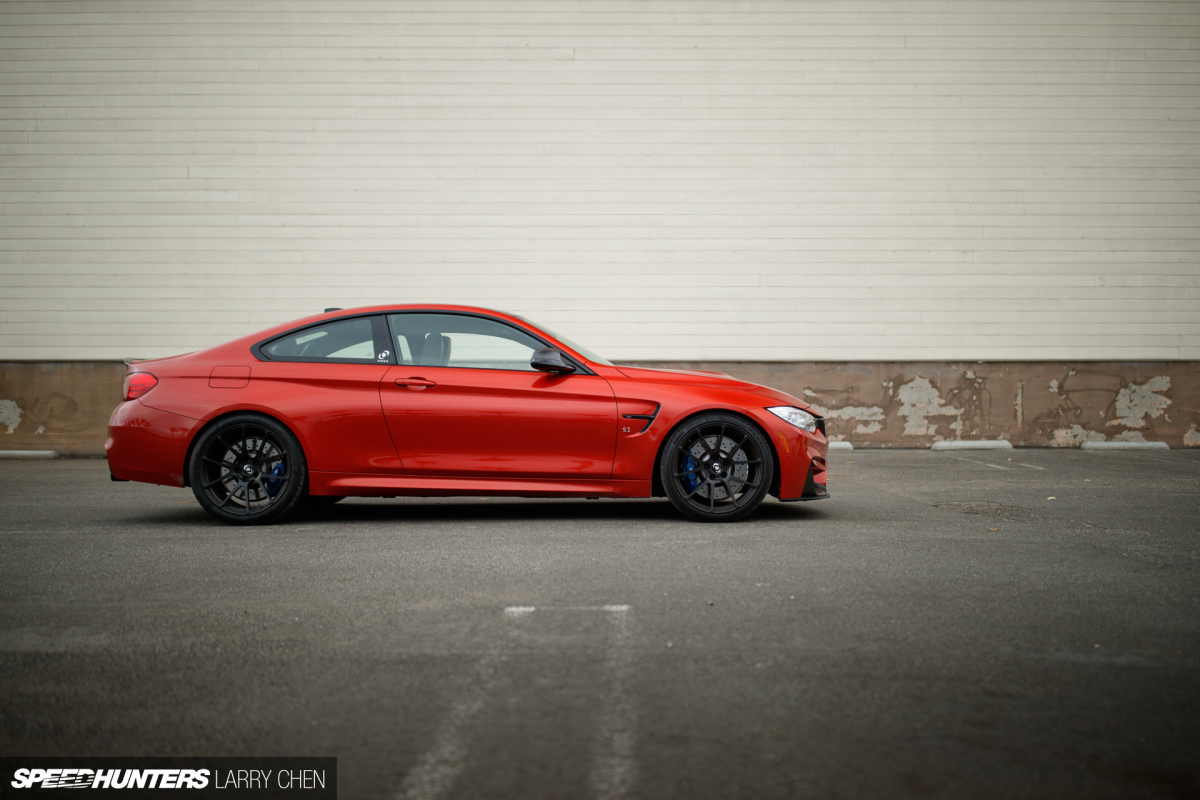 The Dinan M4 S2 is far from a Prius, but it manages to fit right next to one when asked to. Then, when asked to have fun, it definitely knows how to keep its driver happy.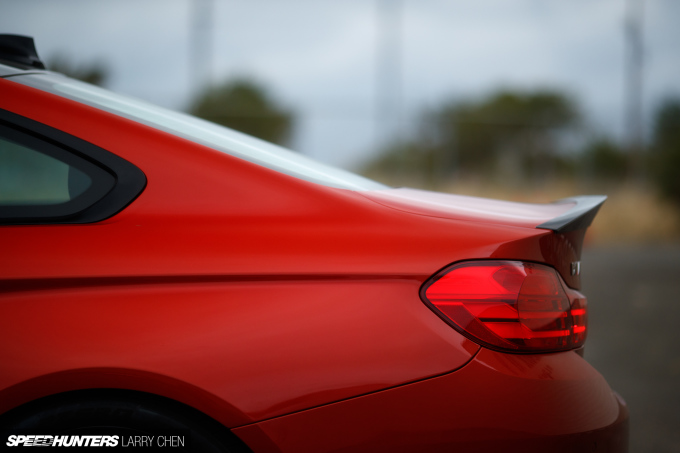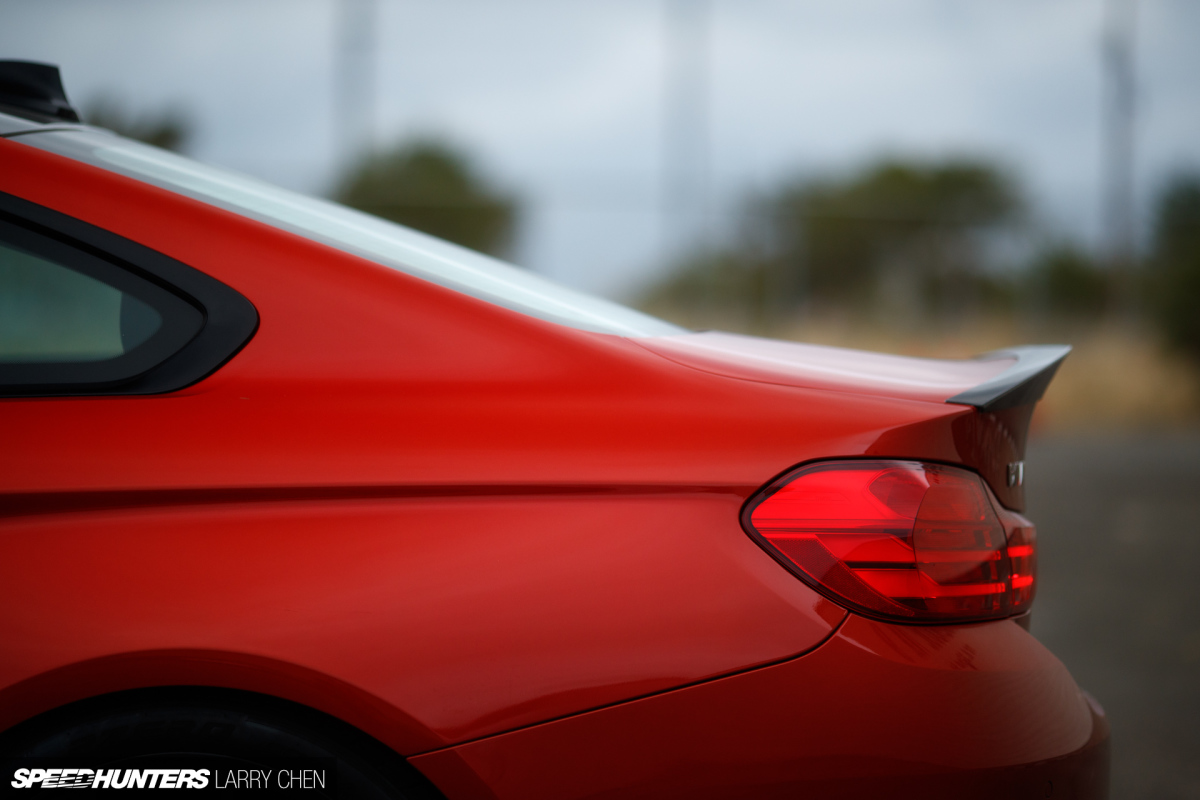 This particular Dinan demo car features an 7-speed DCT, and most of the fun is had in second through sixth gears, with first being mostly unusable with the substantial amount of power being generated under the hood.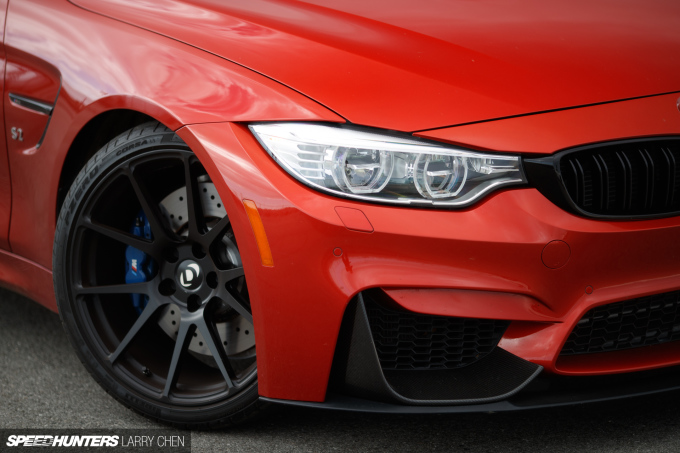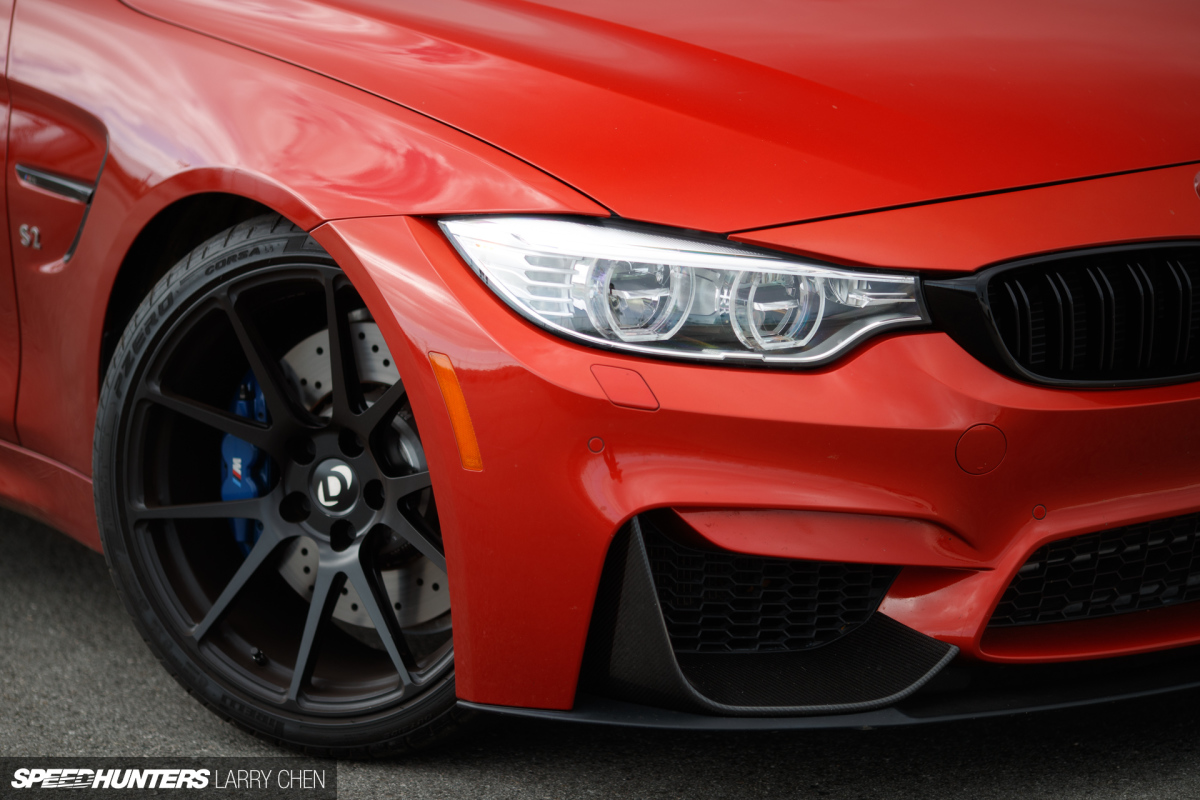 In designing and engineering this upgrade package, Dinan has essentially made better version of an M4, but at the same time it's also managed to tame it in a number of ways to help it fit in.
Who says you can't have the best of both worlds…
Louis Yio
louis@speedhunters.com
Instagram: lusciousy
Photos by Larry Chen
larry@speedhunters.com
Instagram: larry_chen_foto