It seems like almost every week that we're reminded of how many flavors an AE86 can be presented in.
But as always, the examples that really shine through and strike a chord are those that manage to balance style with performance.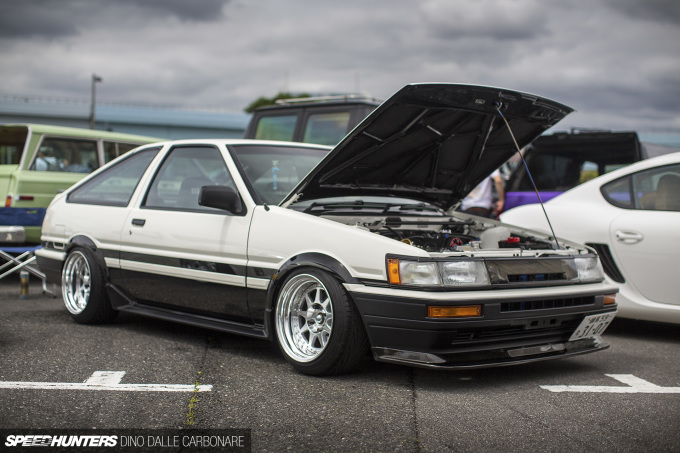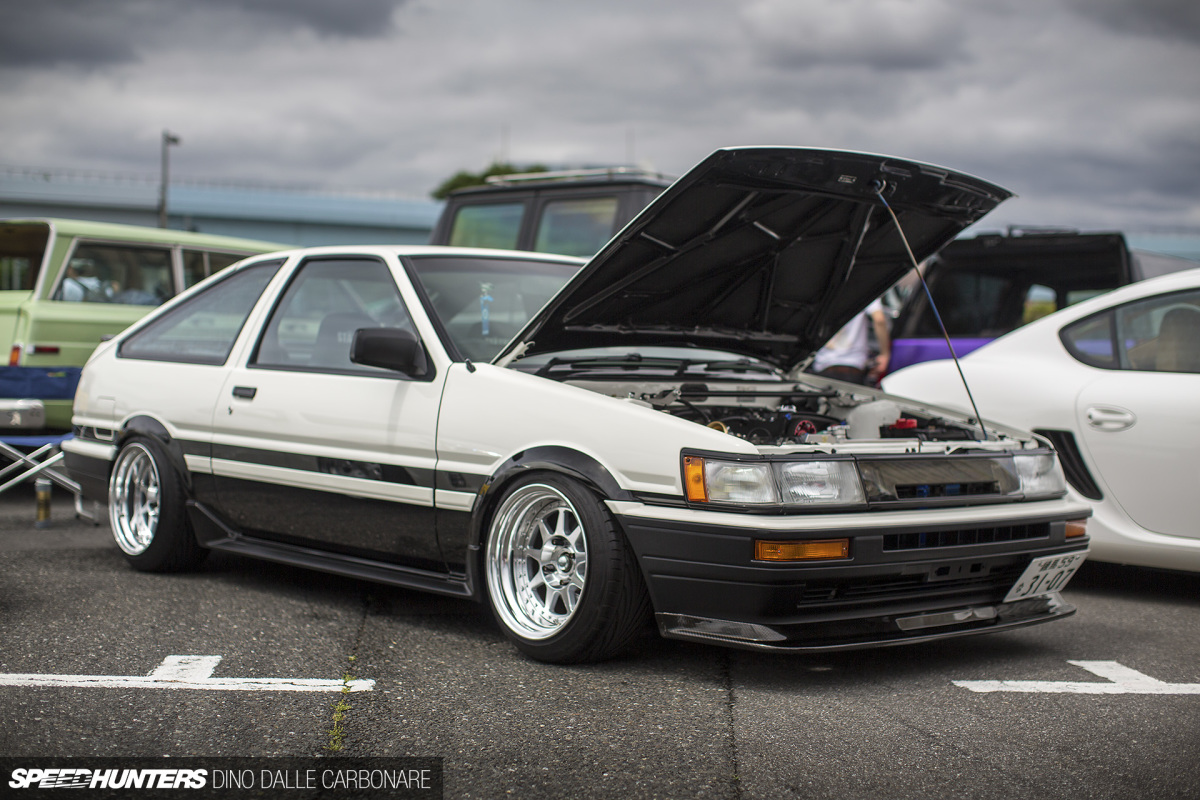 And there are always a few gems to pick through at Mooneyes events like last weekend's Street Car Nationals in Odaiba – this Corolla Levin being a prime example. It perfectly embodies that sought after fusion of form and function, and proves that you don't need to pick one or the other.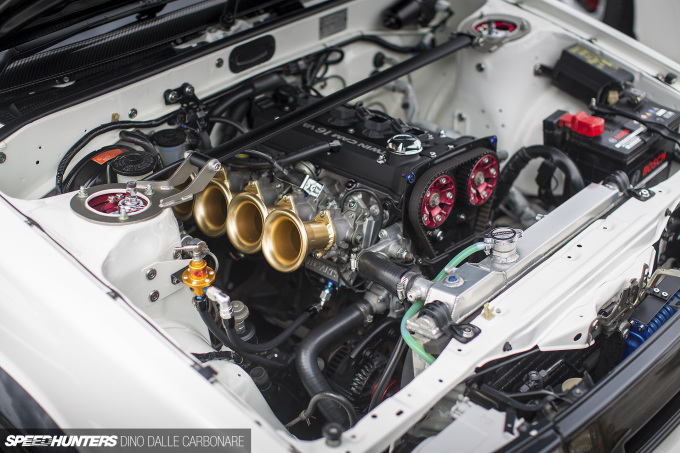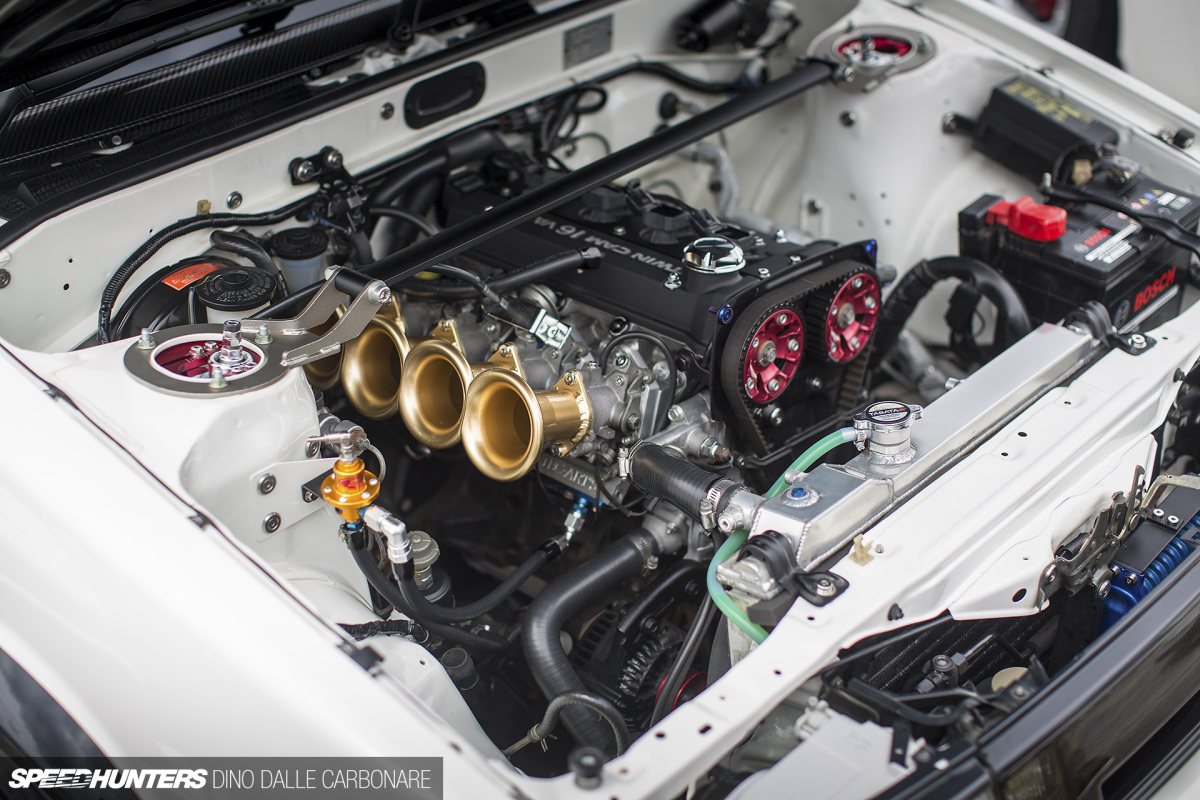 As years go by, it's so nice to see owners of these neo-classic machines (that's a term I might start using more from now on as it's a great way to categorize '80s cars that are becoming appealing classics, but not quite vintage cars) investing more into restoration, tuning and generally perfecting each and every detail.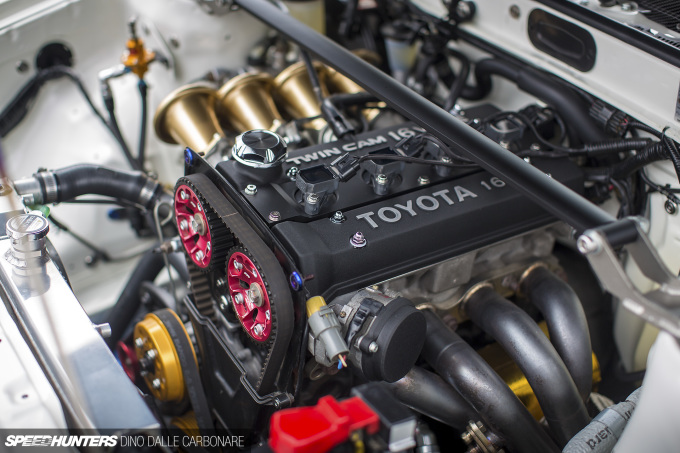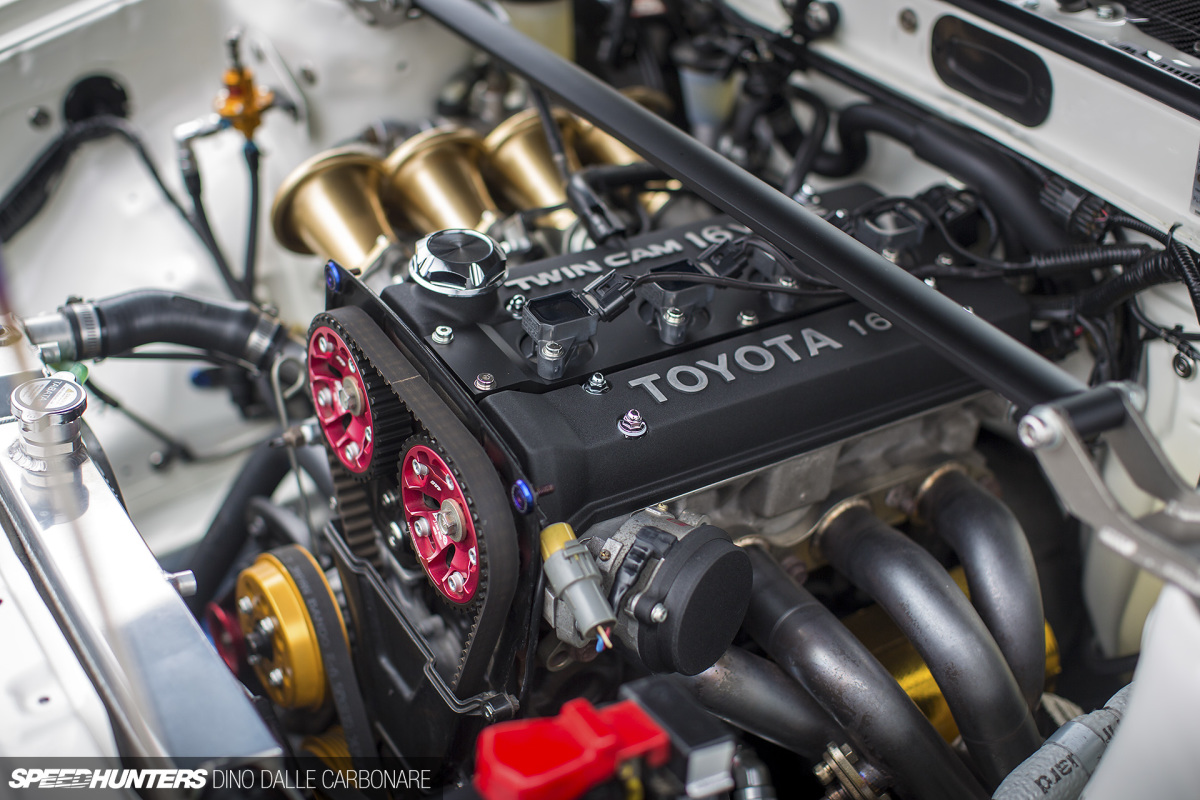 The 4A-G in this hatchback looked like it had been dropped in the freshly repainted and uncluttered engine bay the previous night. It's a mild tune with Tomei cams and adjustable gears, and runs rather dramatic-looking gold anodized trumpets on the intake as well as retrofitted Toyota 1ZZ-FE ignition coils for each of the cylinders.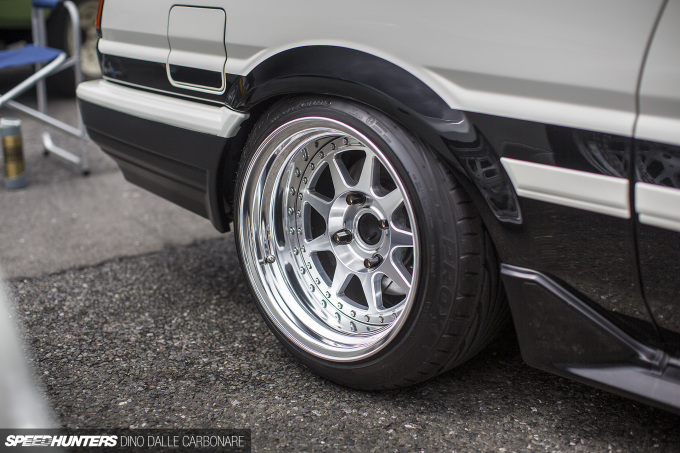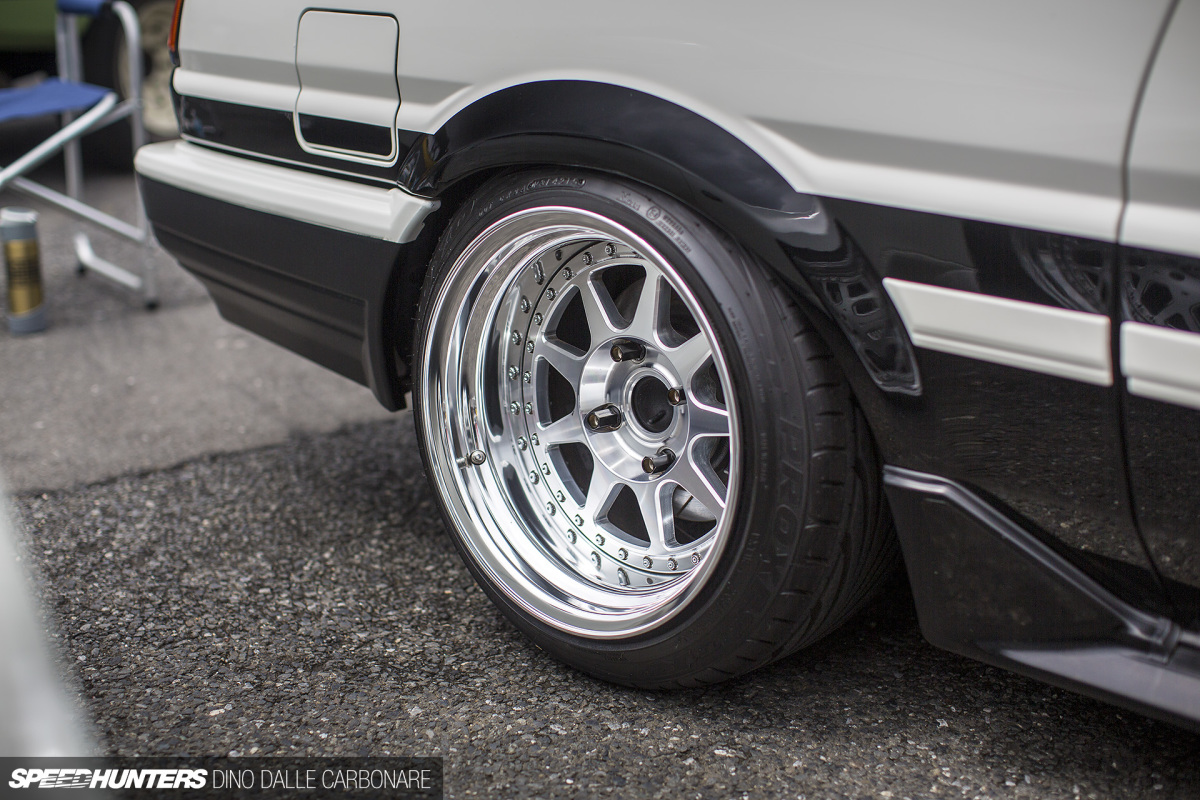 Yet again we see a car wearing Barramundi Design wheels, the shiny deep-dished barrels contrasting nicely with the clear anodised nine-spoke center discs.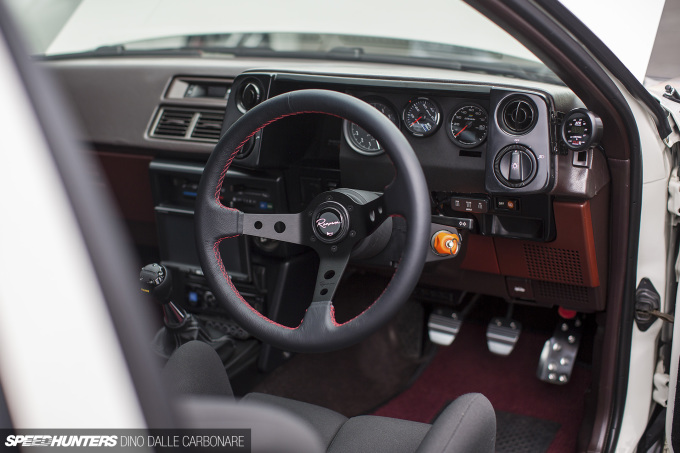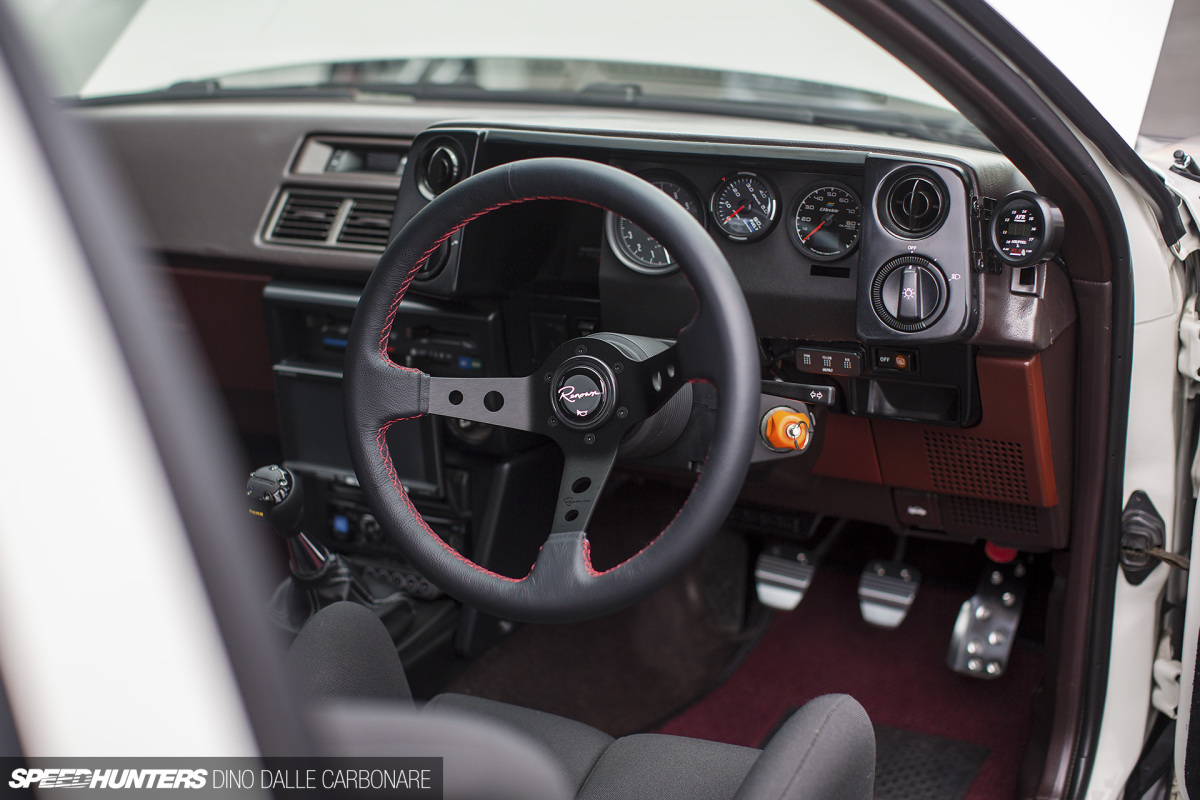 The two-tone interior has been left in place; no stripping out here as it's a street car after all. There are nice additions, however, like the deep-cupped Renown leather steering wheel.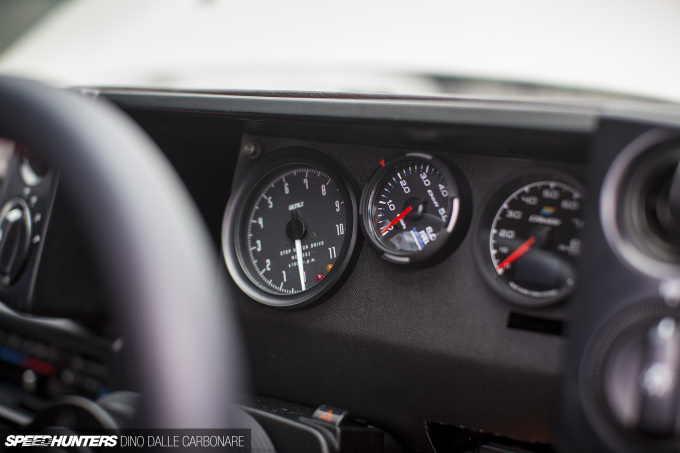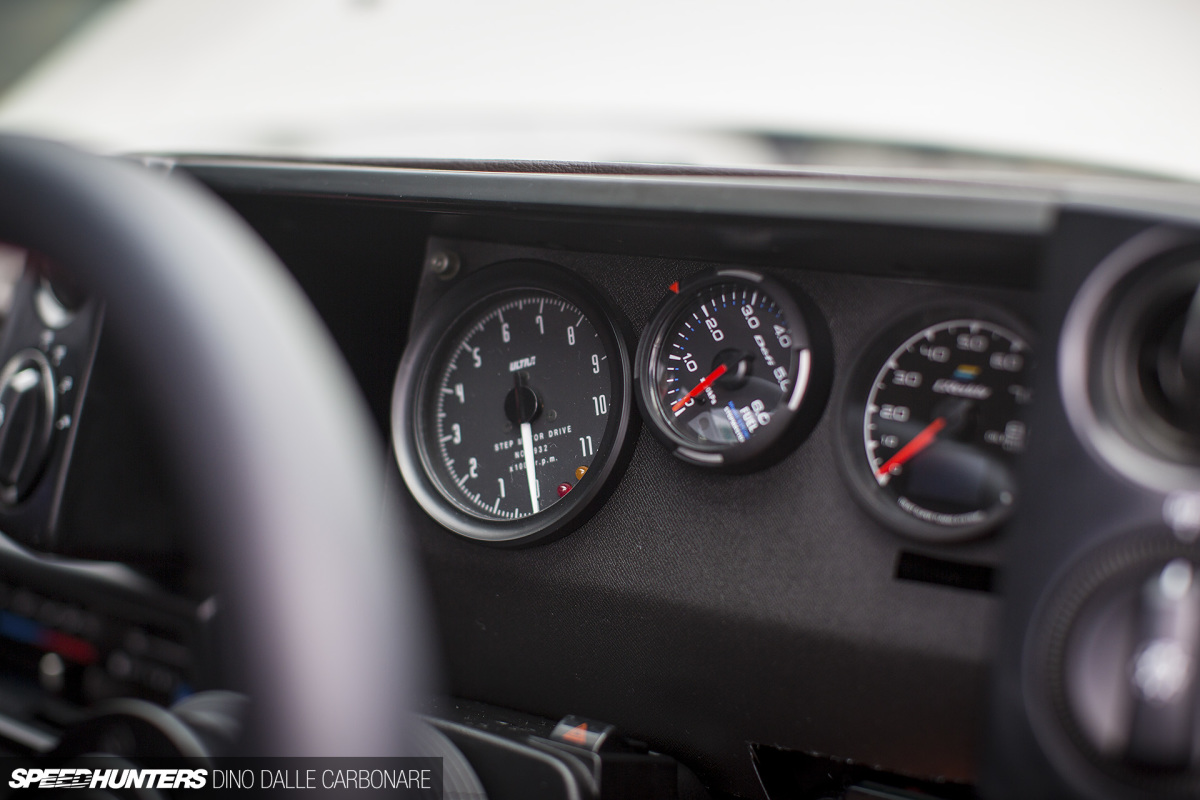 The stock instrumentation is hidden away, covered by a metal plate onto which a series of mismatched gauges are fitted.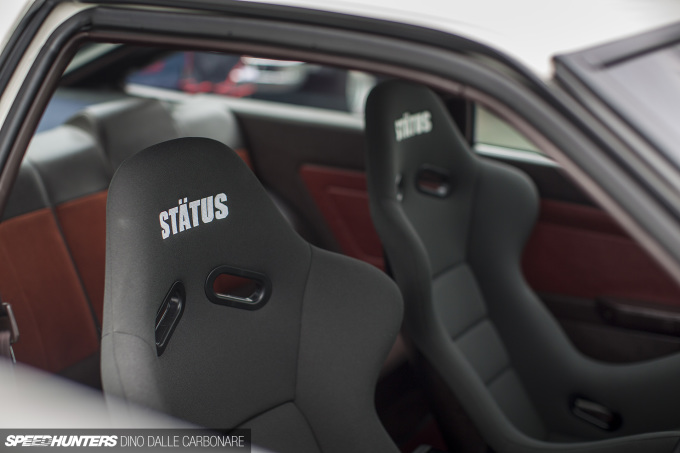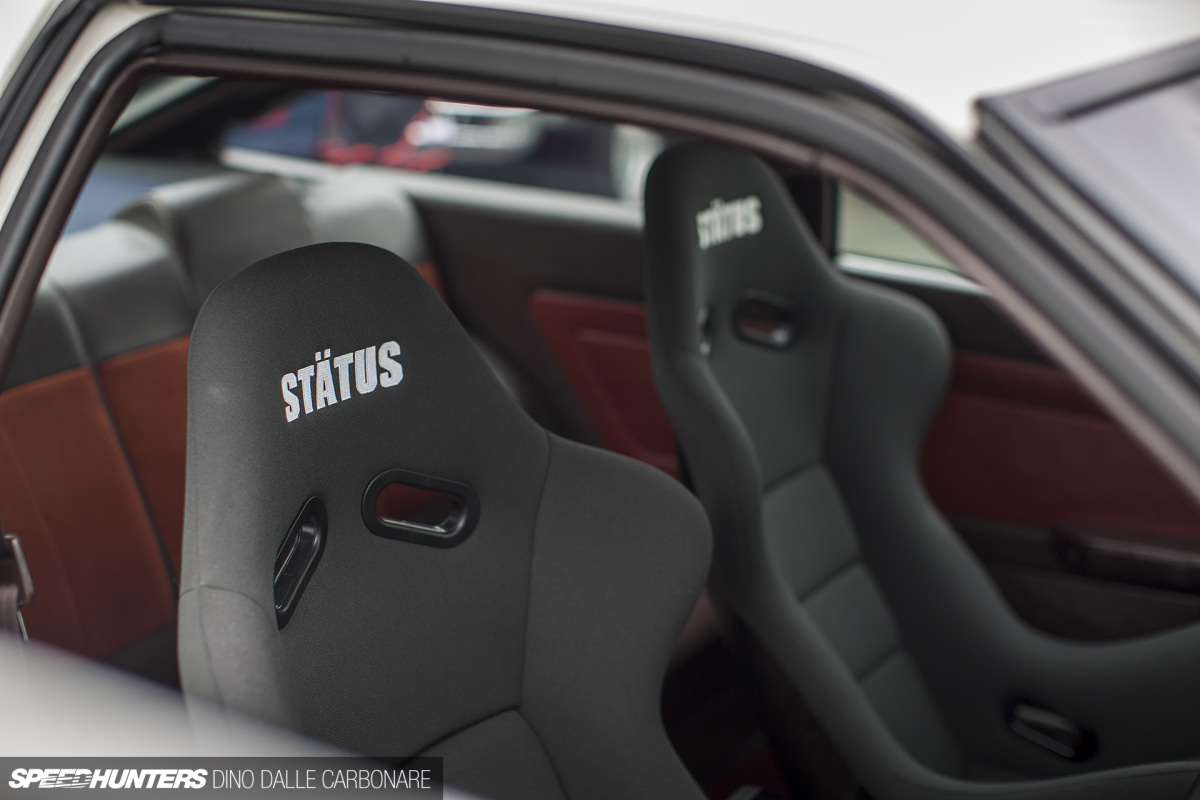 Status buckets replace the stock seats and contrast nicely against the oh-so-'80s burnt orange and brown trim.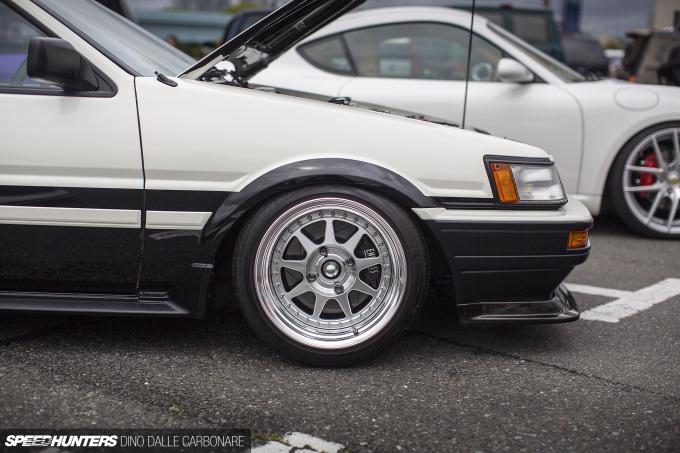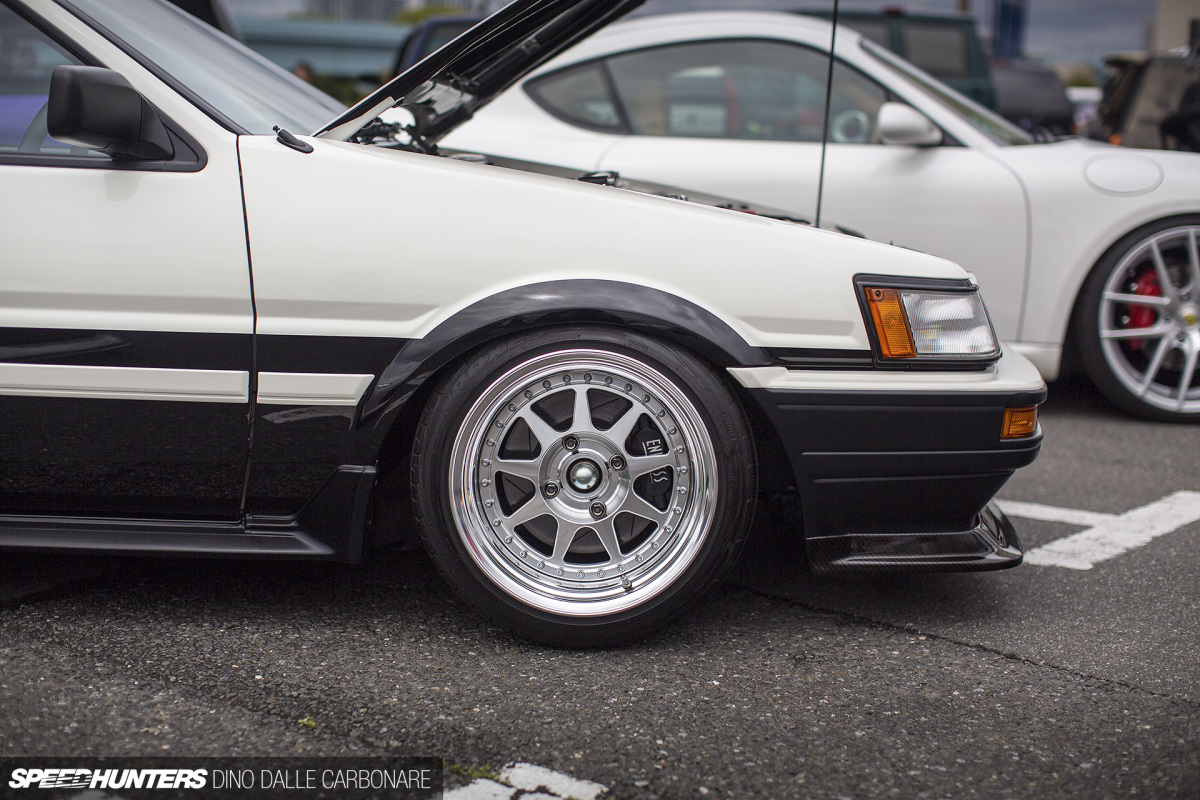 A lot of attention has been given to the handling with performance oriented suspension set to a ride height that can safely be described as just right. Behind the multi-piece rims is an Endless braking system with compact 4-piston calipers up front, offering stopping performance and modulation that's on par with modern day cars.
Two schools of thought, beautifully balanced.
Dino Dalle Carbonare
Instagram: speedhunters_dino
dino@speedhunters.com