It's one thing to have looked at photos of Ryan Tuerck's Ferrari 458 Italia V8-powered Toyota GT86.
It's another thing to see it in person, sitting proudly on display in the Formula Drift paddock these last two rounds. It's a divisive car, but the engineering put into it is really something to behold. Even at a standstill, the front-facing exhaust manifold and the custom windscreen which accepts the air intakes are marvellous details. Still, this isn't a car that was designed or built to be appreciated in a static situation.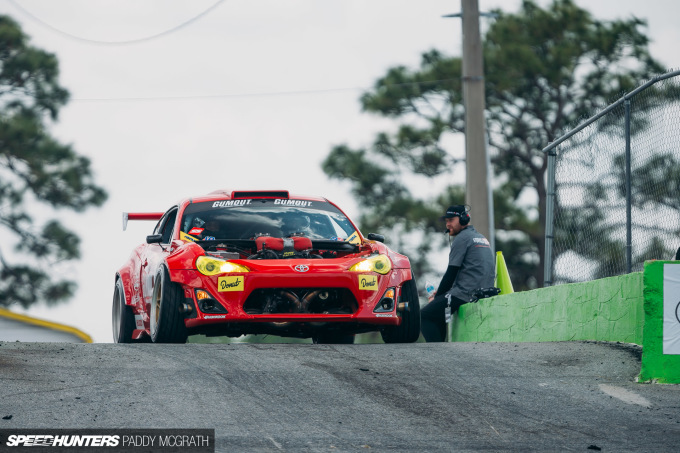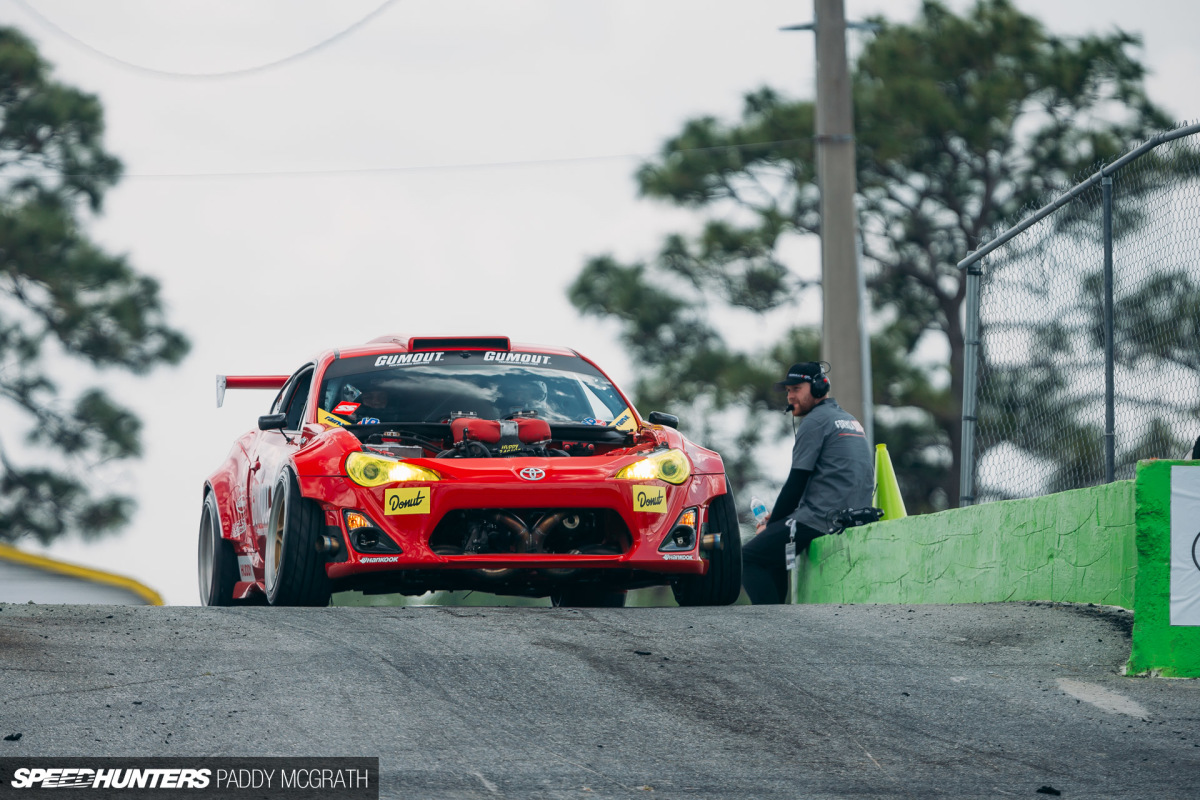 I had seen the car move under its own power a couple of times, but always at low speed with the odd throttle blip to herald the occasion. In Orlando last weekend for FD Round 2, qualifying had just finished and I found myself 'trapped' on the infield of the oval. While the majority of other media had left, wisely having chosen a photo zone with an immediate track exit, I had no choice but to wait in the horrific heat (high 90°F, 95% humidity) as the track was still considered, ironically, hot (live).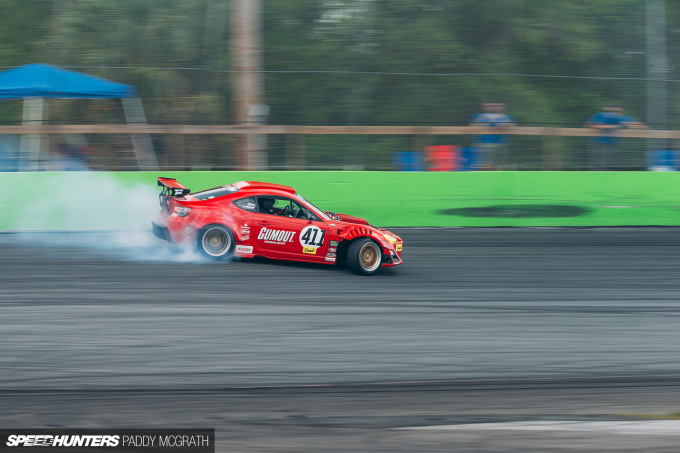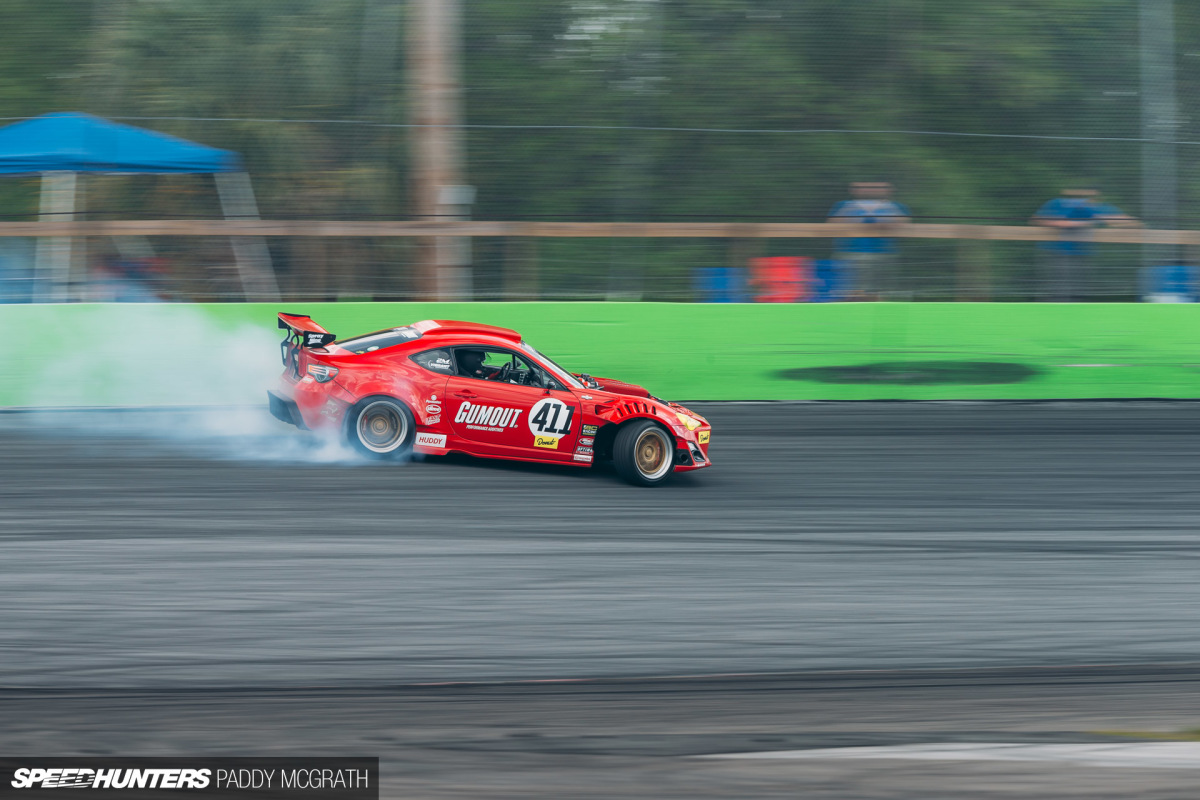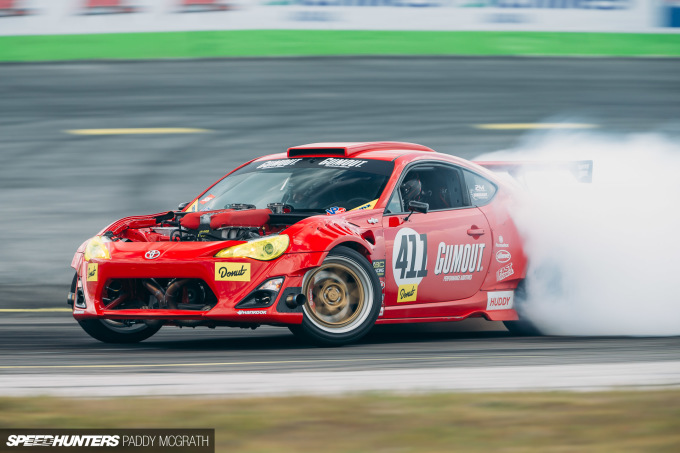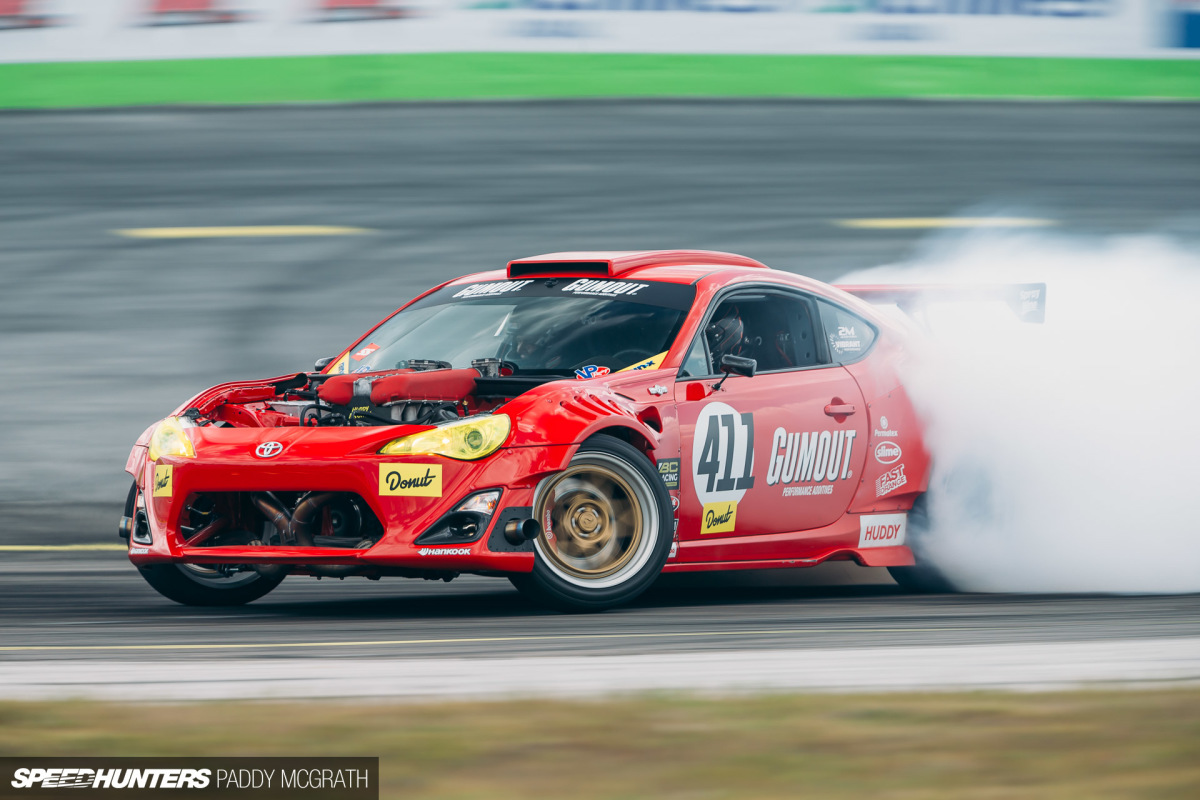 Before we had the chance to ask why the track was still hot, the corner worker announced that Tuerck was bringing out the Feryota. Or Toyrari. Whichever you prefer. There was a short wait, which felt infinitely longer in the heat, but once the distinct sound of the car starting somewhere out of sight, followed by the corner worker informing us the car was on the way, the heat didn't feel like such an issue any more.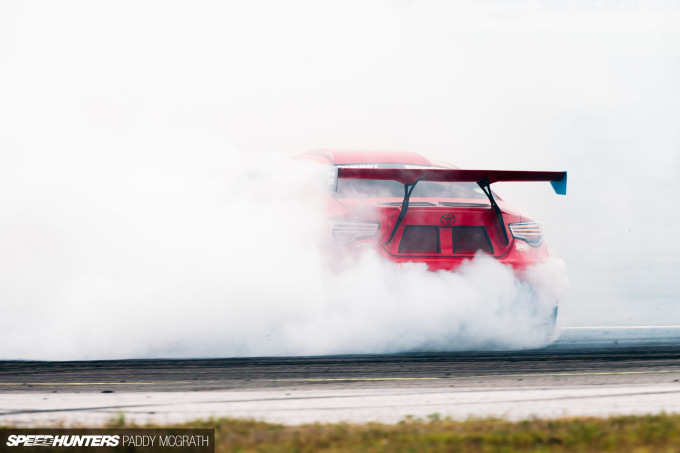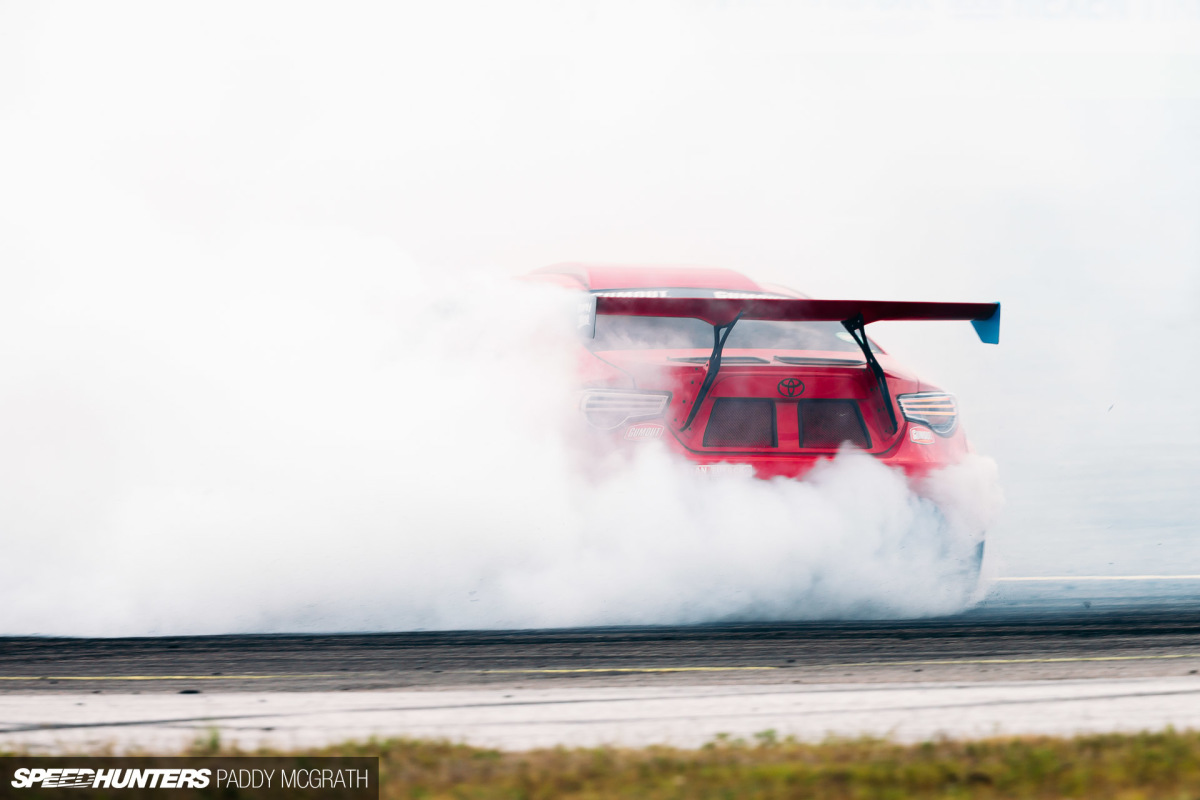 The run was short, although it was longer than the FD course, with Tuerck adding an extra corner followed by mandatory donuts and burnout at the end. Having just watched the FD Pro class qualify, it did look a little slower compared to its 1,000hp+ compatriots, but I was still surprised by how quick it was. The sound is strange, as you can definitely hear the unmistakeable Ferrari tone in there, but it's slightly muted.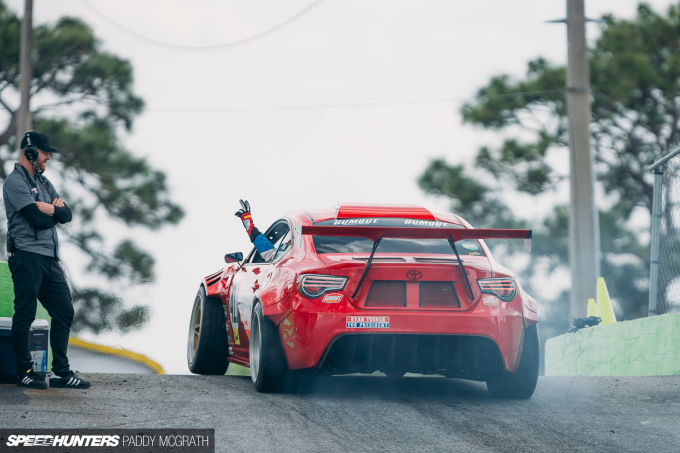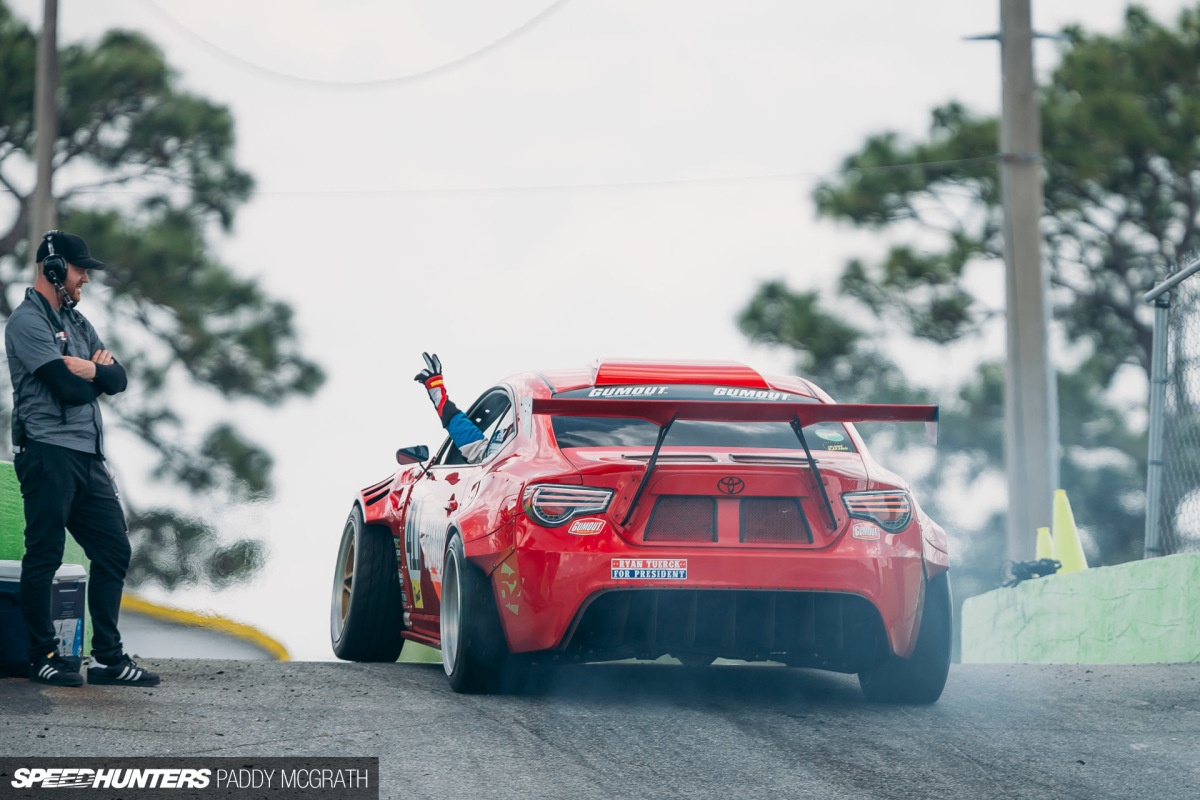 Before we knew it, Tuerck and one lucky passenger were finished and heading back towards the paddock and we were finally free to seek shade with track finally being declared cold. Again, the irony was not lost on me.
I hadn't realised until I got home that the car had run the day before, too. Thankfully, Donut Media put together a quick video which saves me the hardship of trying to make the correct noises with just words, and you can check that out above.
It's not the first or last time the car has featured here, because every time it does something, it's an occasion worth celebrating. Plus, you know, wallpapers for everyone.
Paddy McGrath
Instagram: pmcgphotos
Twitter: pmcgphotos
paddy@speedhunters.com