Meanwhile, Not In Australia…
There are few things on earth that are more unashamedly Australian than a ute.
Take a big sedan, hack up the rear, put a bed in there and you've pretty much nailed the basic concept of a proper utility vehicle. They've always struck me as a bit of an afterthought, but I love them all the same. While not exclusive to our friends who live in the land where a 1,000 different things can kill you at any point of the day, the ute is a big part of Australian car culture. Whether some would like to admit that or not is another thing.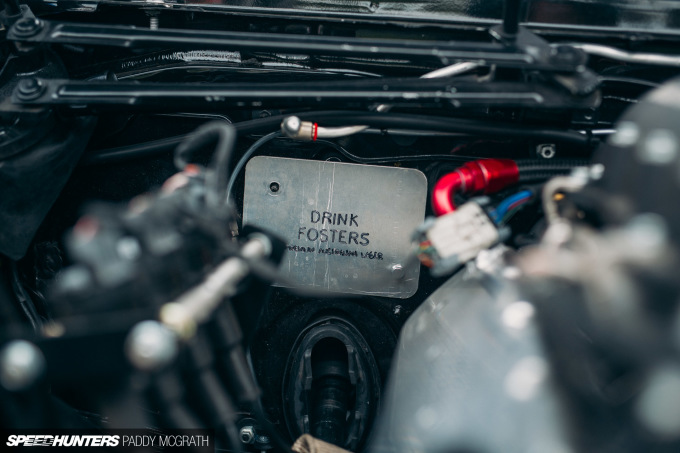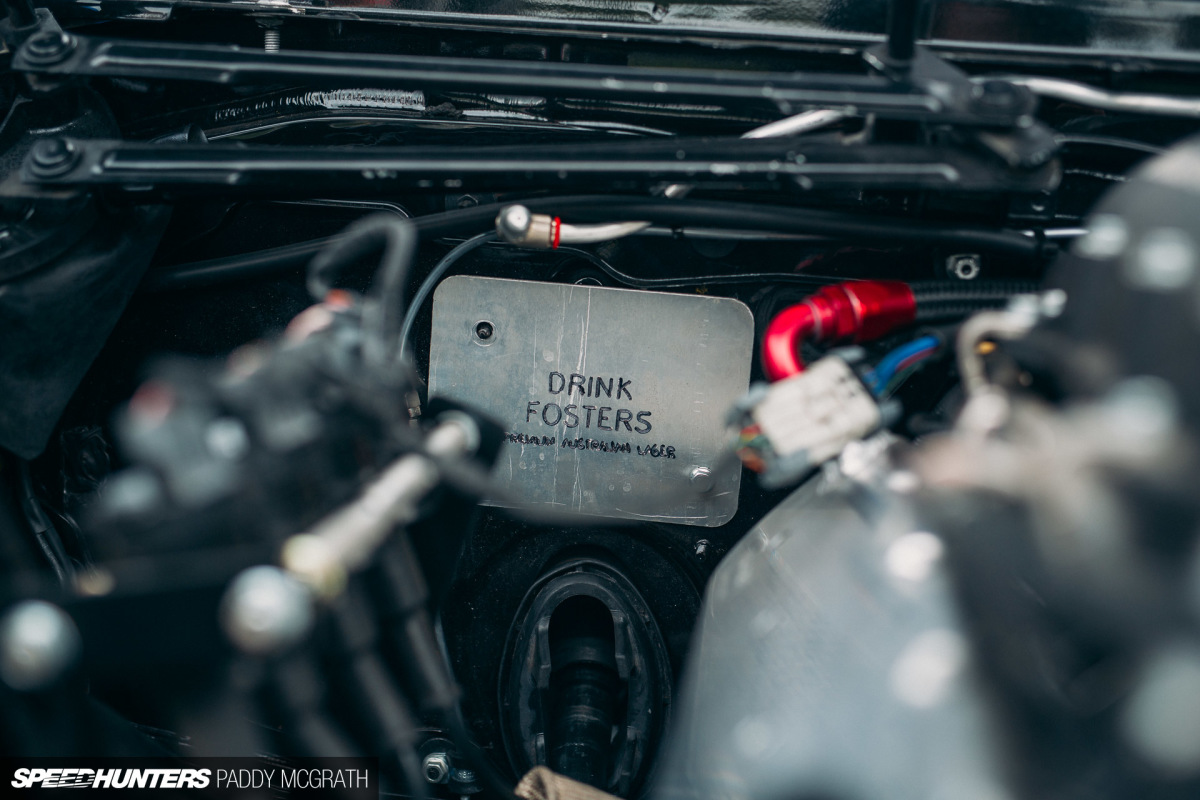 Bringing that little bit of Australia to several FD Pro 2 rounds this season is Josh Robinson and his 2016 HSV (Holden Special Vehicles) VF Maloo. While it might look basic enough from a distance, Robinson's ute is pretty spectacular up close.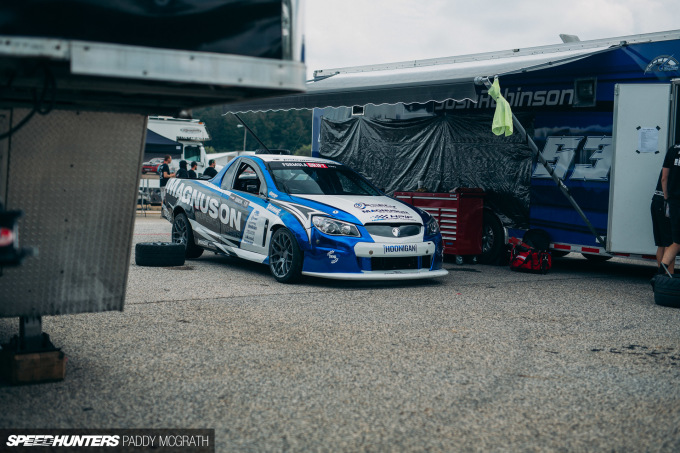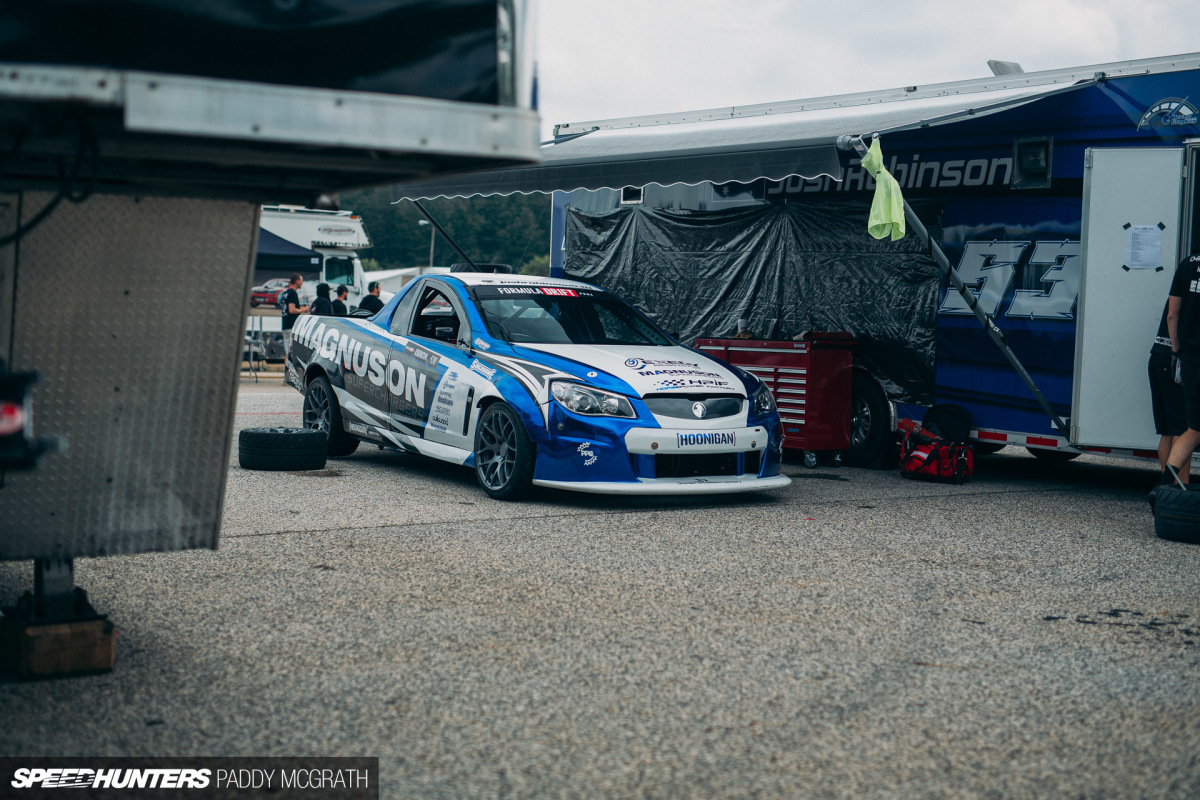 I caught up with the car at Road Atlanta, where Josh put the car 3rd in qualifying but unfortunately had to bow out with a mechanical issue at the Top 16 stage of the event. Things were a little hectic around their pit, so I left the guys to it and stalked around like a creep. Professional.
I'd not had the chance previously to check the ute out up close, and I was pretty surprised to discover that the entire body is carbon fibre. In this case, it's not much benefit to be as light as possible as FD have a minimum weight of 2,900lbs (1,315kgs) including driver for Pro 2 cars, but it does allow the team to place the weight where they want it.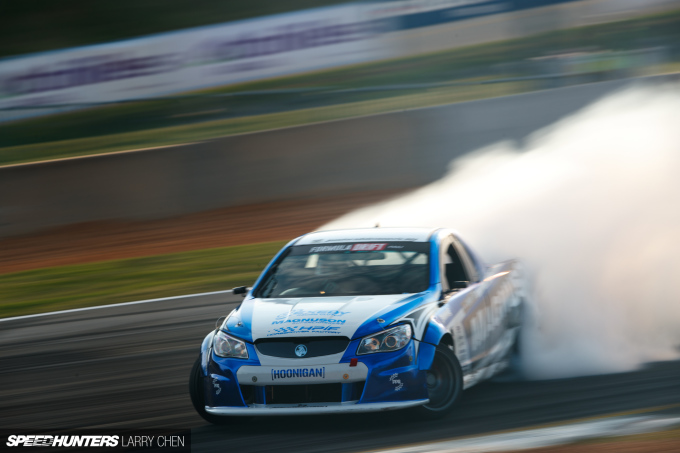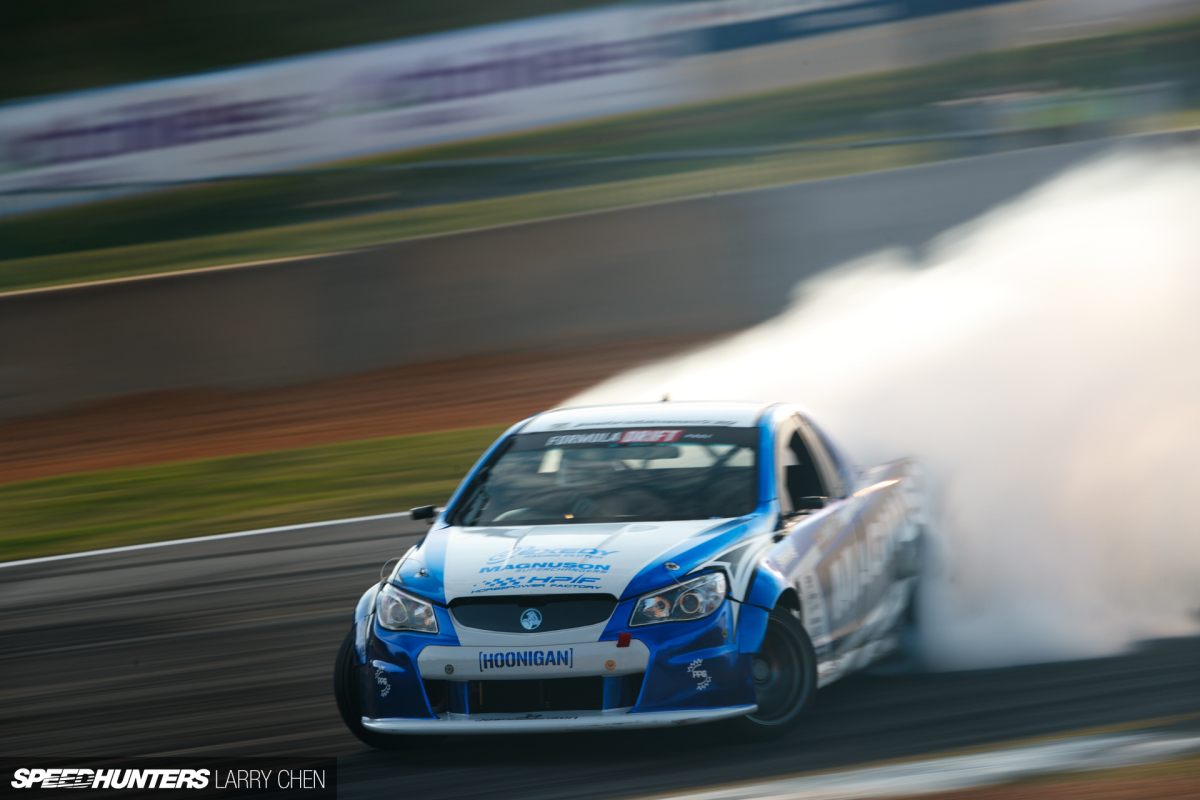 If you're thinking that there's a little bit of V8 Supercar aggression in there, you would be right. The custom carbon wide-body is complemented by an HSV V8 Supercar front bumper.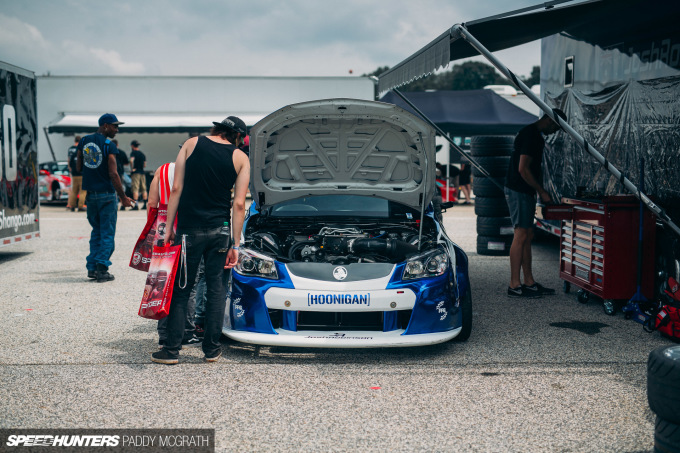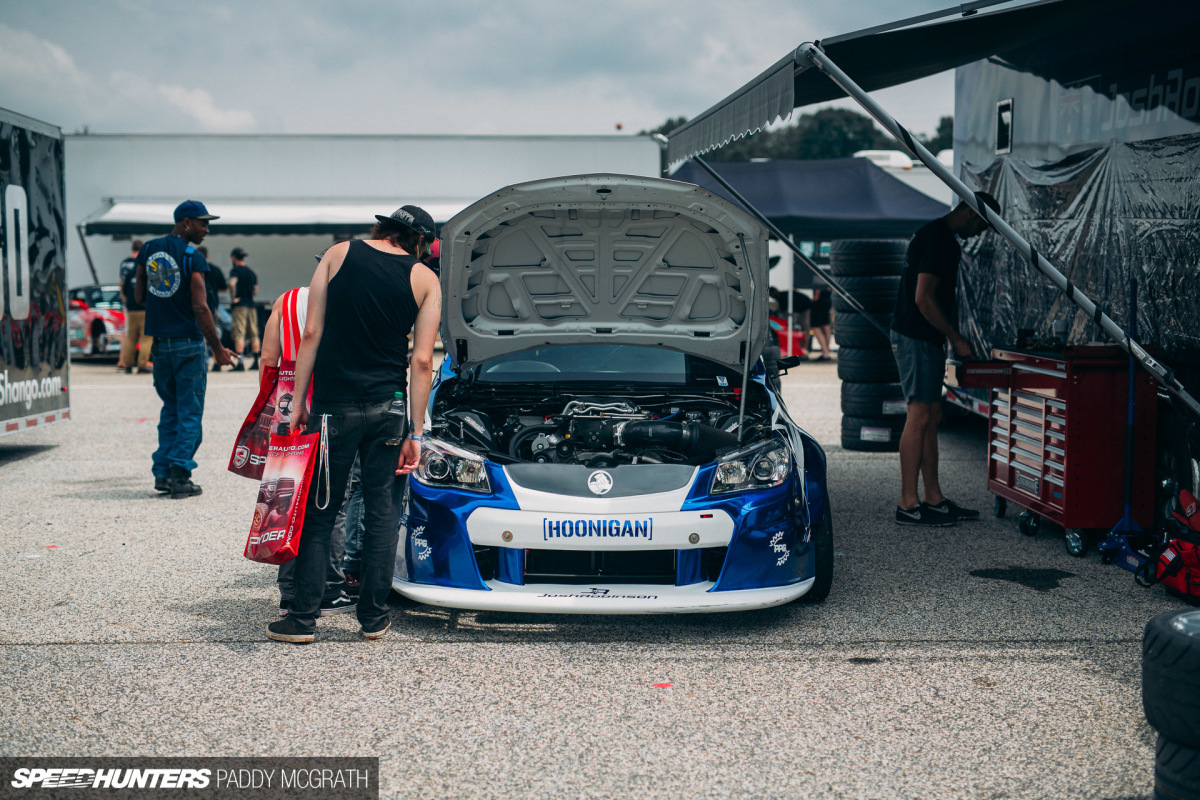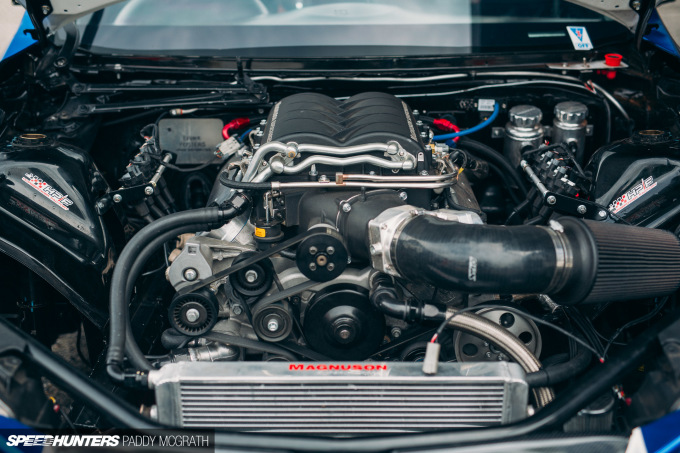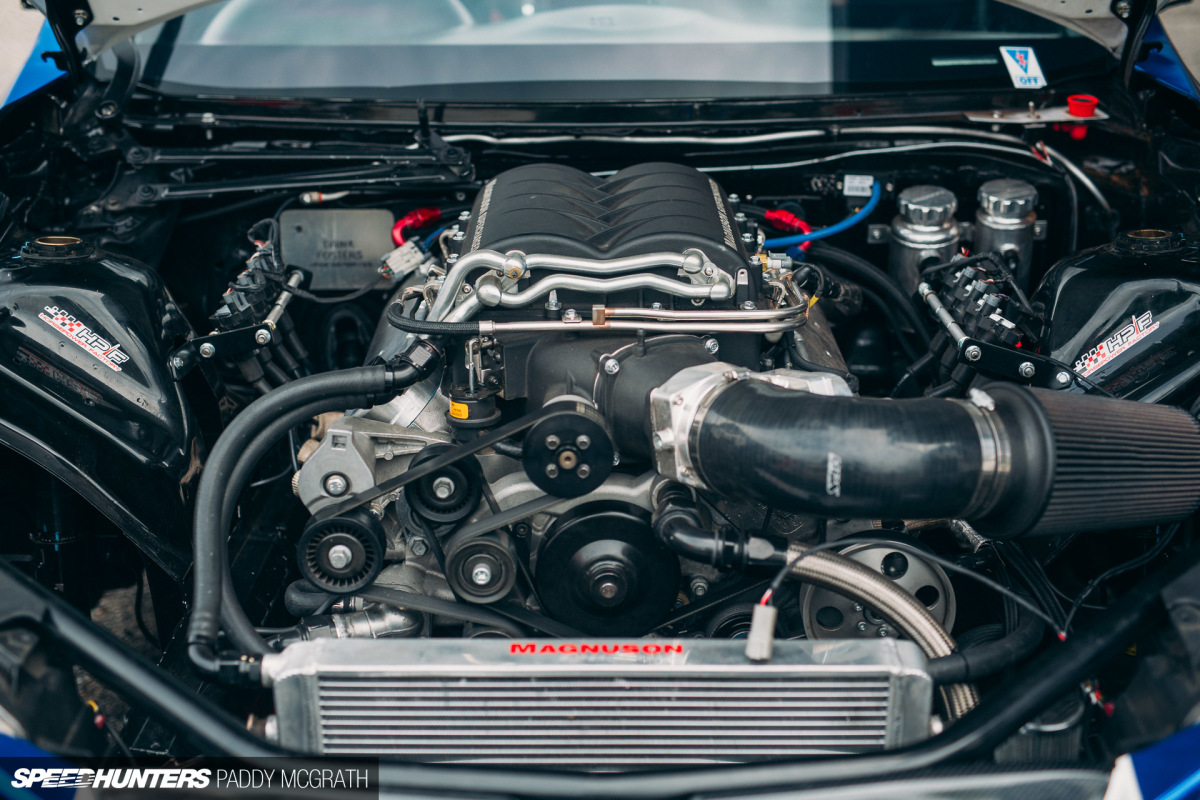 It was obviously going to be V8 powered, and under the hood is a 1,000hp HPF (Horsepower Factory) custom built dry-sumped V8 based on an LS motor, with a Magnuson supercharger. The cylinder heads are Higgins Performance CNC ported items, along with HP camshafts and rocker covers. With a compression ratio of 10:1, Bullet pistons, Oliver connecting rods and a GM LSA steel crank are utilised inside the block.
Typically, where one would find many crates of beer, the rear bed has been cut out and replaced with tubing from the rear suspension mounting points and back. What bed remains in front of these points, hosts a rear-mounted radiator, fuel cell and a tank for the dry sump system.
The interior is very much your typical drift interior. The Maloo is right-hand drive, as one would expect of an Australian car, and features a carbon fibre half-dash, OMP seats and wheel, and a MoTeC PDM. It's clean, simple and pretty much what one would come to expect from a build of this standard.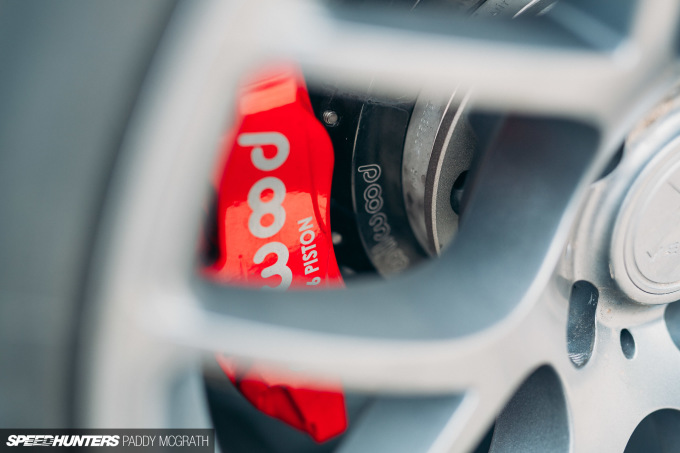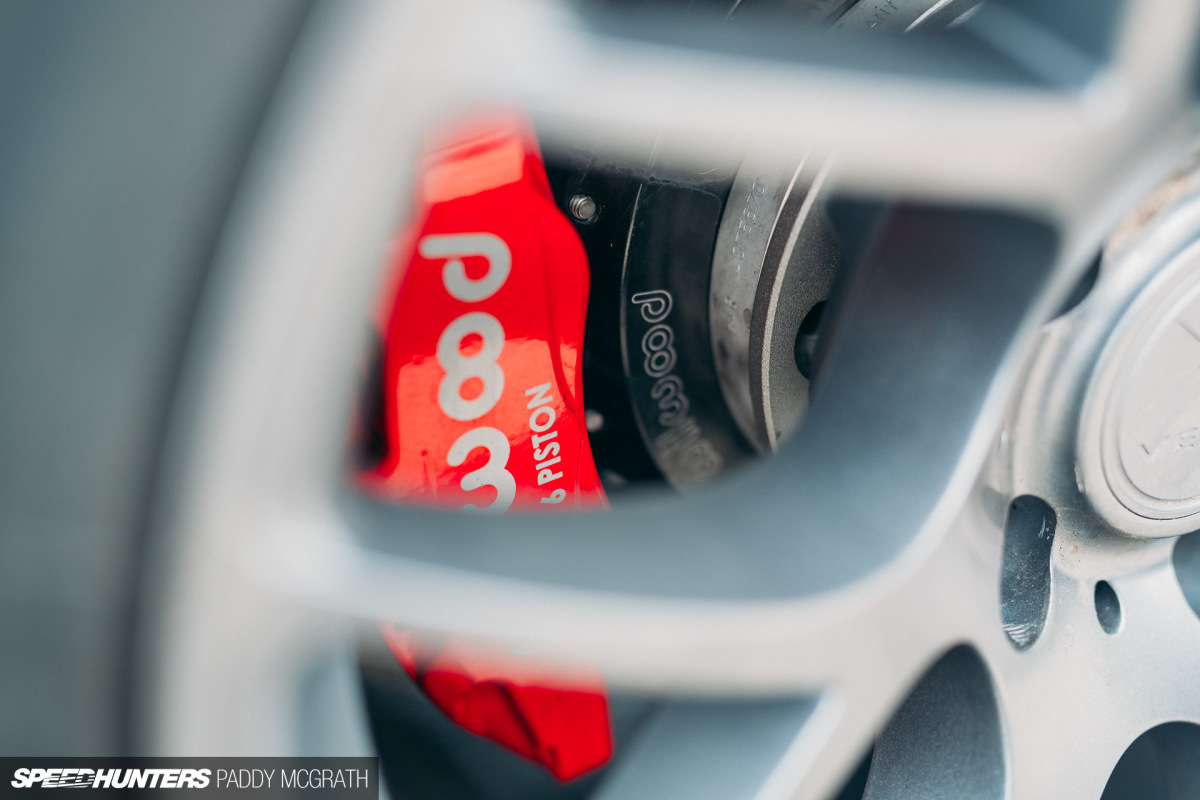 Braking on all four corners is handled by a Wilwood setup, with separate calipers in the rear for the hydraulic handbrake.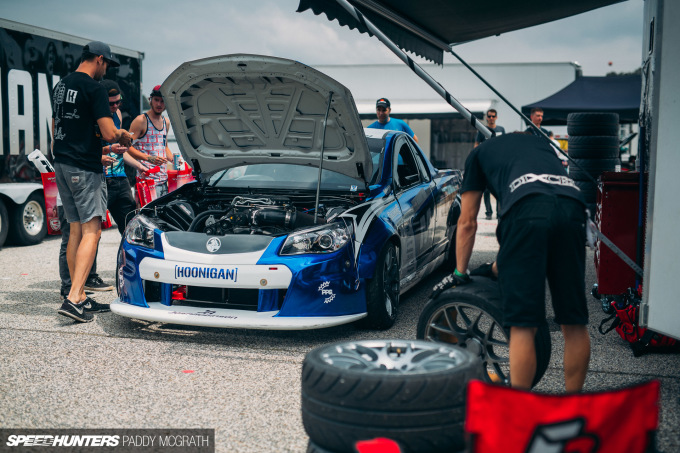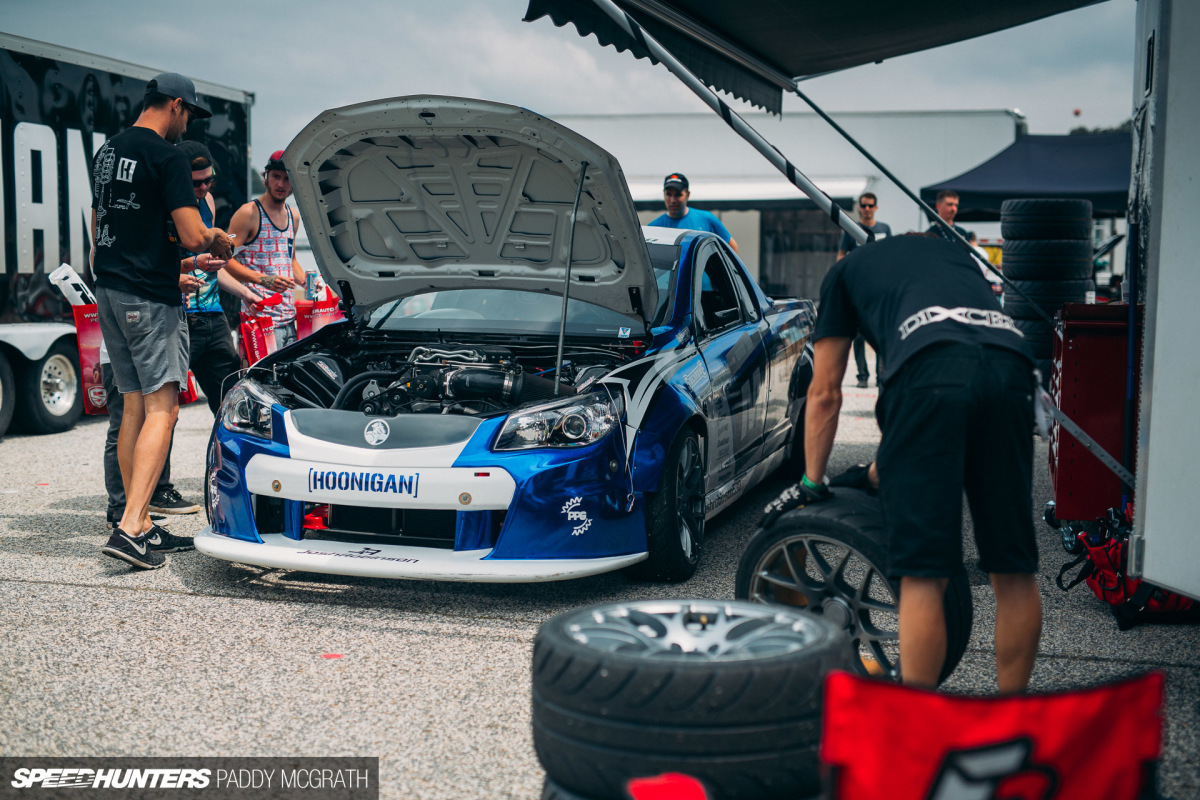 It's a damn fine machine, which brings something unique to the Formula D paddock. With two rounds gone in the Pro 2 championship, Josh currently sits 7th in the points and 98 points off the top. It's a big gap to make up with two rounds remaining, but it's far from impossible. As he continues to find his feet and rhythm in Formula Drift, we will hopefully see a lot more of the drift ute this season.
Paddy McGrath
Instagram: pmcgphotos
Twitter: pmcgphotos
paddy@speedhunters.com
Additional Photos by Larry Chen
Instagram: larry_chen_foto
larry@speedhunters.com

Cutting Room Floor