As I arrived in Odaiba and started checking out some of the cars lined up to get into the Mooneyes Street Car Nationals last weekend, I noticed a couple of Fairlady Zs parked up across the street.
At that precise moment, the familiar roar of a highly tuned L-series came into earshot, and seconds later the source of the oh-the-sweet sound, another Z, pulled up behind the other two.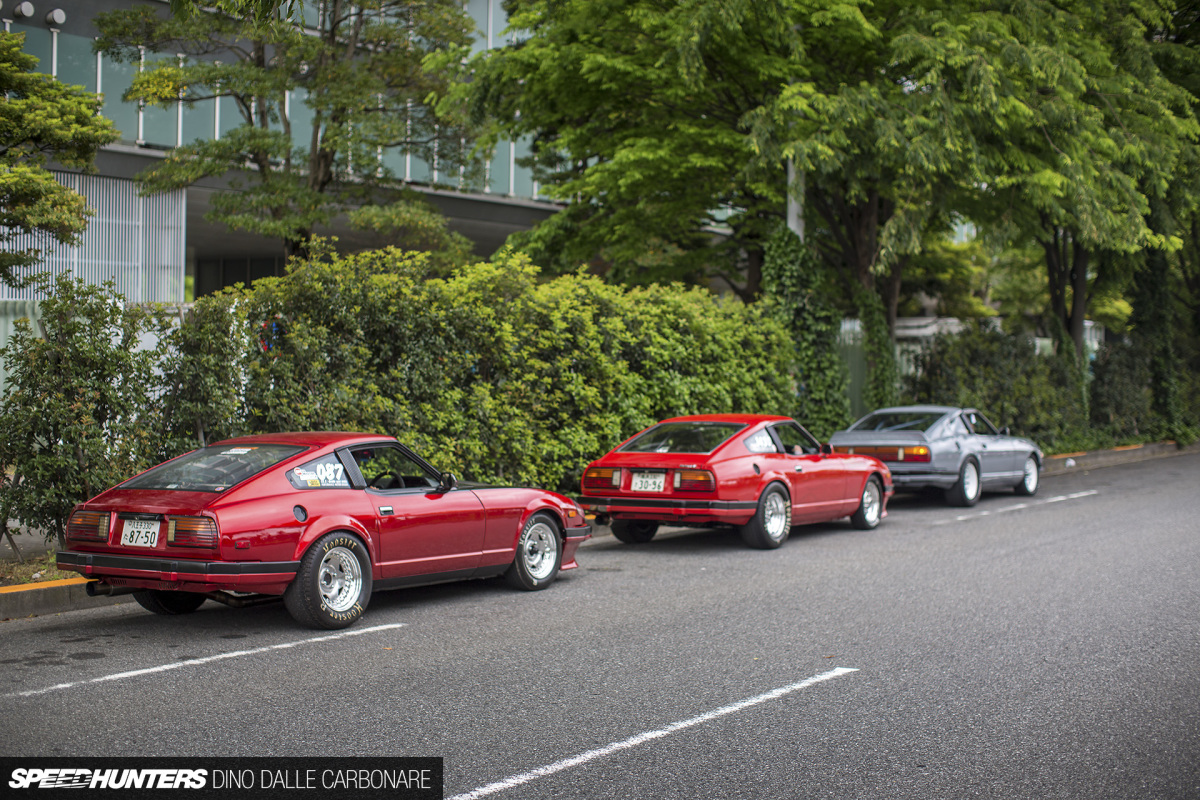 The candy red S130 immediately piqued my interest, but within a moment, all three owners, who had jumped out for a quick chat, were back in their cars and headed off down in the road in convoy, before each pulled a u-turn and joined the back of the queue.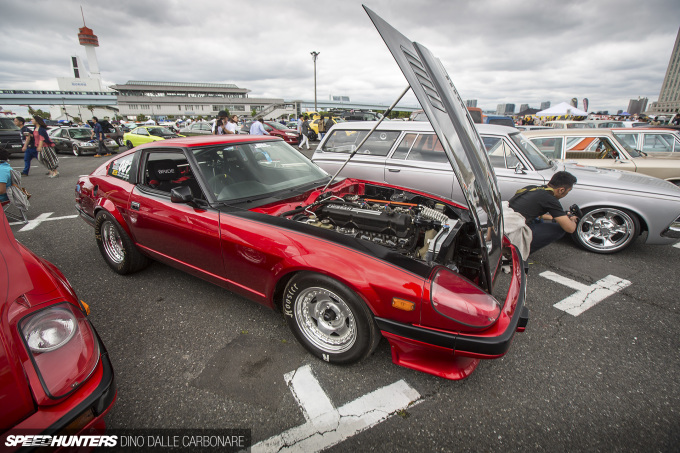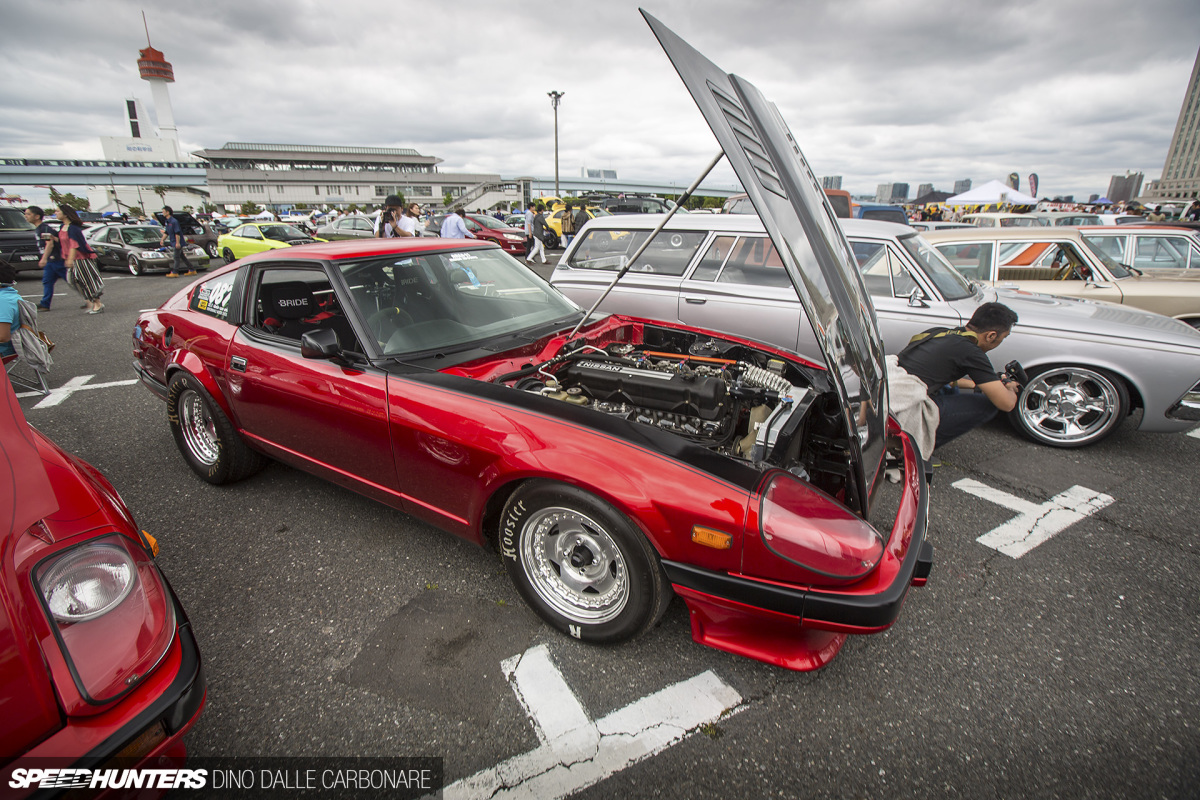 I didn't actually find where they had ended up until some hours later, pretty much after I had taken in the entire show. I was curious as to what each Z was running in its respective engine bay; I've always been fascinated with how popular drag-spec Fairlady Zs were back in the late '70s and early '80s as the Japanese tuning boom was getting its start. The S30 and S130 were the cars that helped fuel it all, and with them the L-series engine was by far the most modified.
All three cars seemed to have a similar engine spec, but I decided to concentrate on the red S130.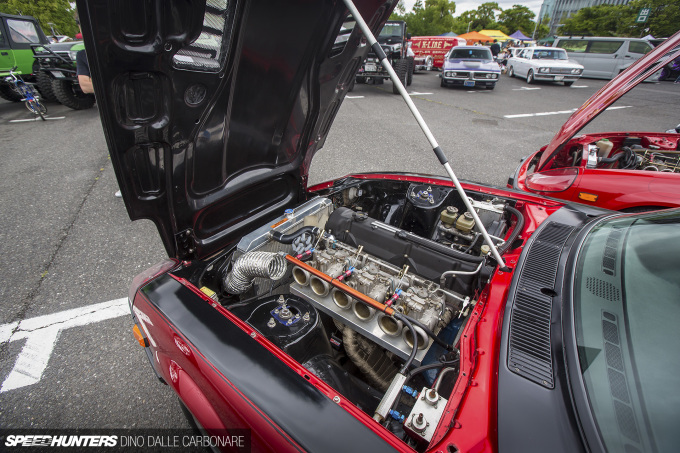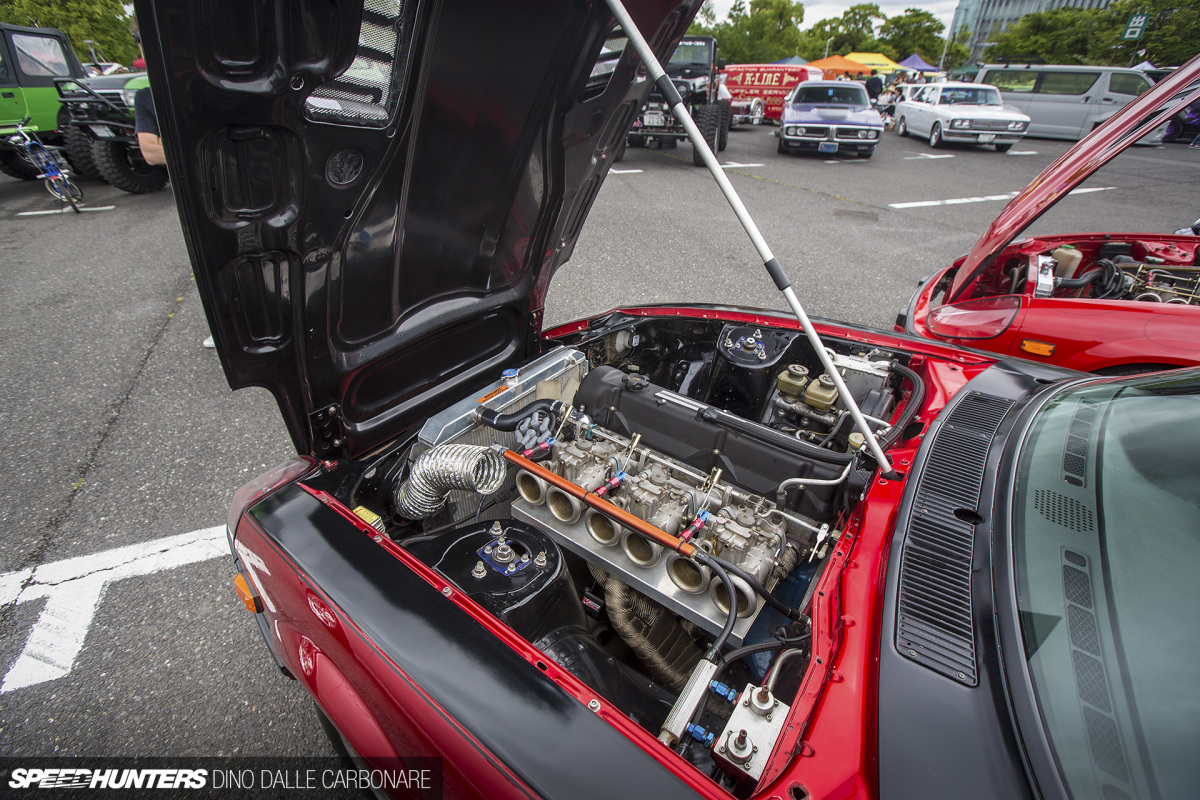 I love seeing cars like this sporting period correct tuning; it's all pretty straightforward: big Solex carbs fed by a solid-looking fuel system and a high compression stroked L28 taking care of the rest.
I've seen Zs with this sort of setup running low-to-mid 11-second passes at the Sendai Hi-Land Raceway drag strip, which back in the day was pretty serious 0-400m pace for a street car.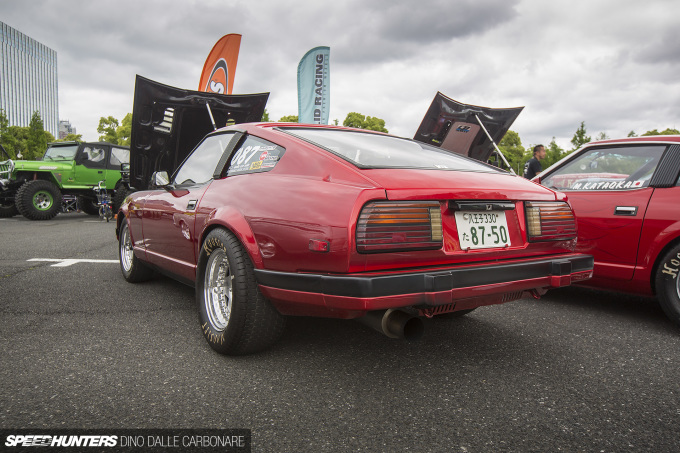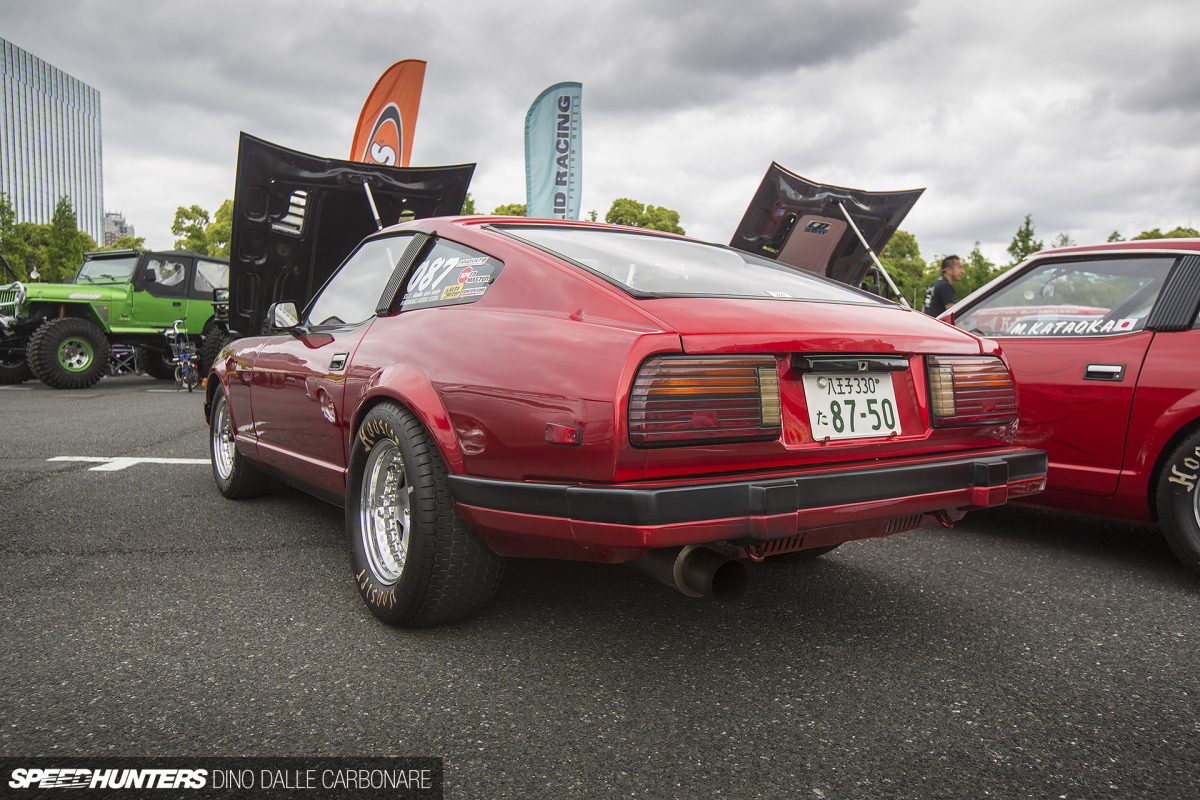 No onikyan here, this is as legit as any stance will get with Hoosier radials and 3-piece race wheels.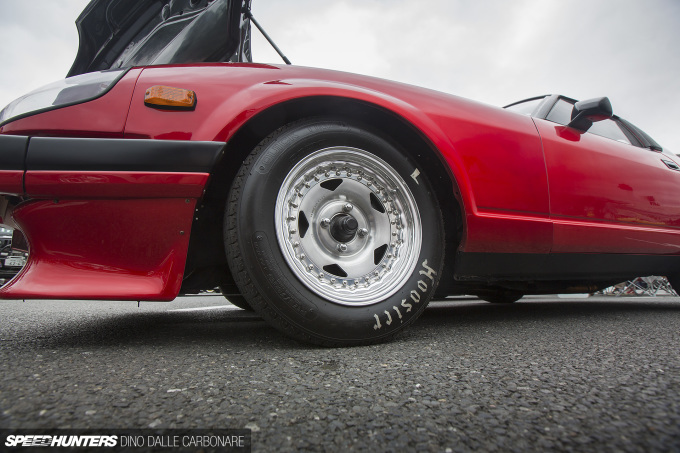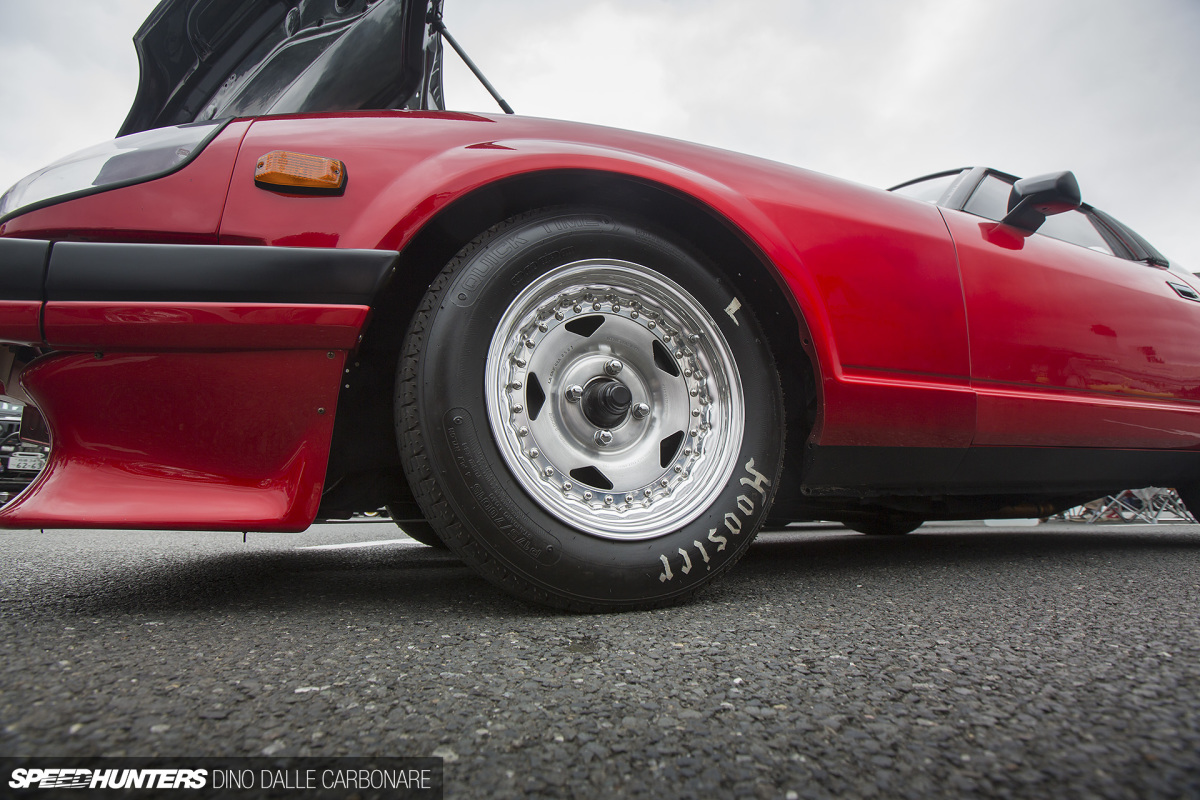 Apart from a few simple dress-up pieces, like the front lip and the carbon vented hood, this S130 shines for its focused setup. I sure miss checking out Japanese drag cars, and more importantly the zeroyon events where they raced.
Dino Dalle Carbonare
Instagram: speedhunters_dino
dino@speedhunters.com