At the AF Imp Super Carnival event held in Odaiba, Tokyo last weekend, a Bugatti Veyron EB 16.4 wasn't the only car creating a stir among the fans.
With prices of classic air-cooled Porsches rapidly appreciating every year, getting your hands on one is becoming increasingly difficult for those whose bank accounts don't have commas and a lot of zeros in them. On the flip side, 996 and 997 prices are becoming more palatable, which means many enthusiasts can still have the experience of owning a 911 without having to be that wealthy or file Chapter 11.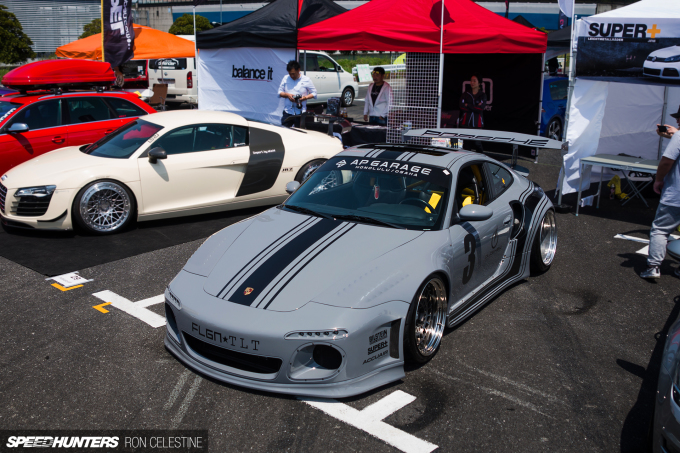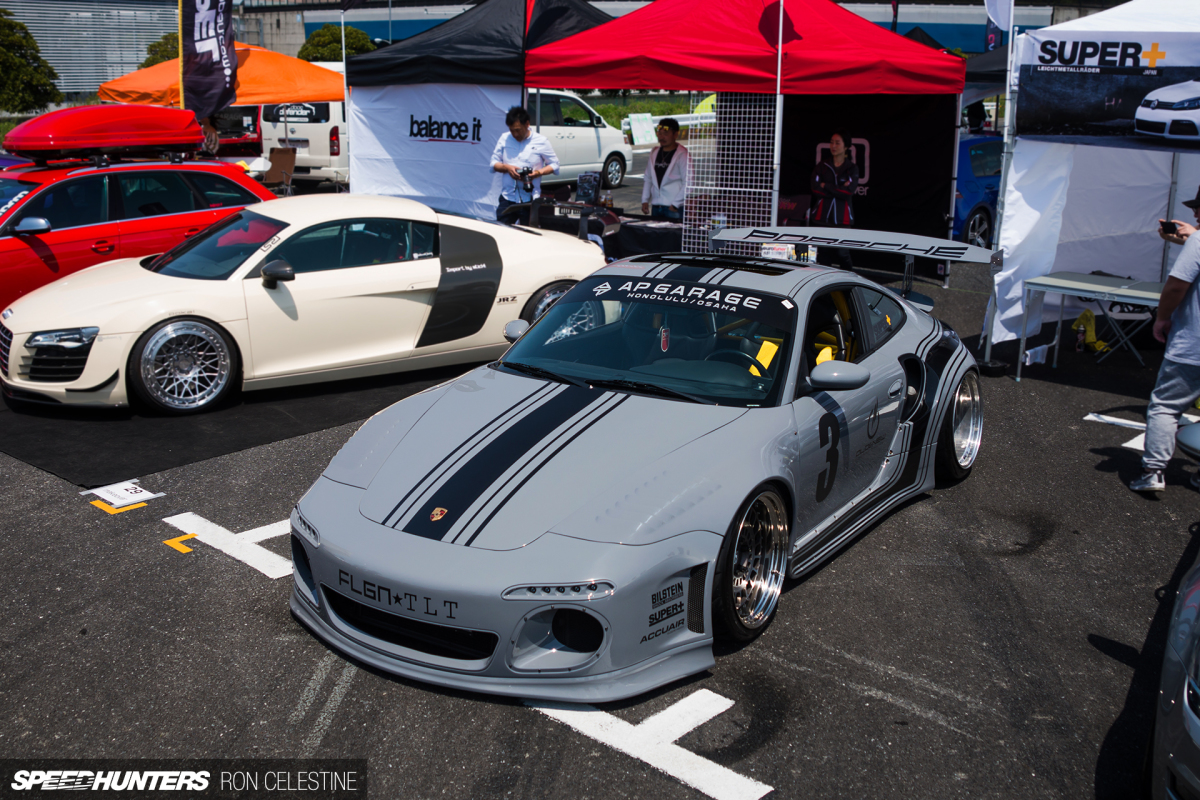 That solves one problem, but what if you're the kind of enthusiast that wants the aggressive, wide-body RAUH-Welt Begriff look? The world famous aero kit isn't available for modern Porsches, but there is another solution…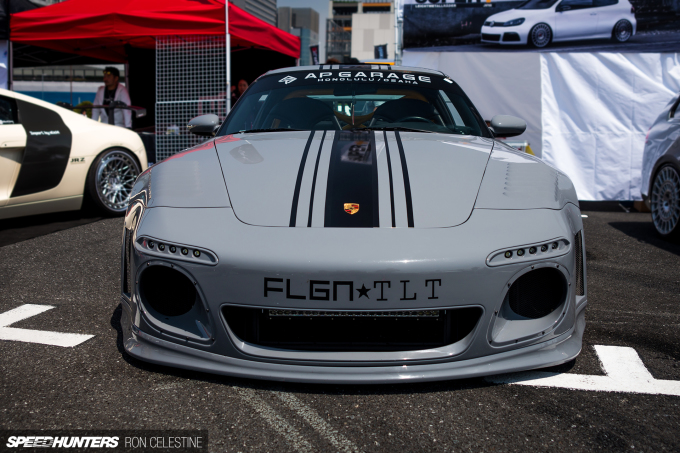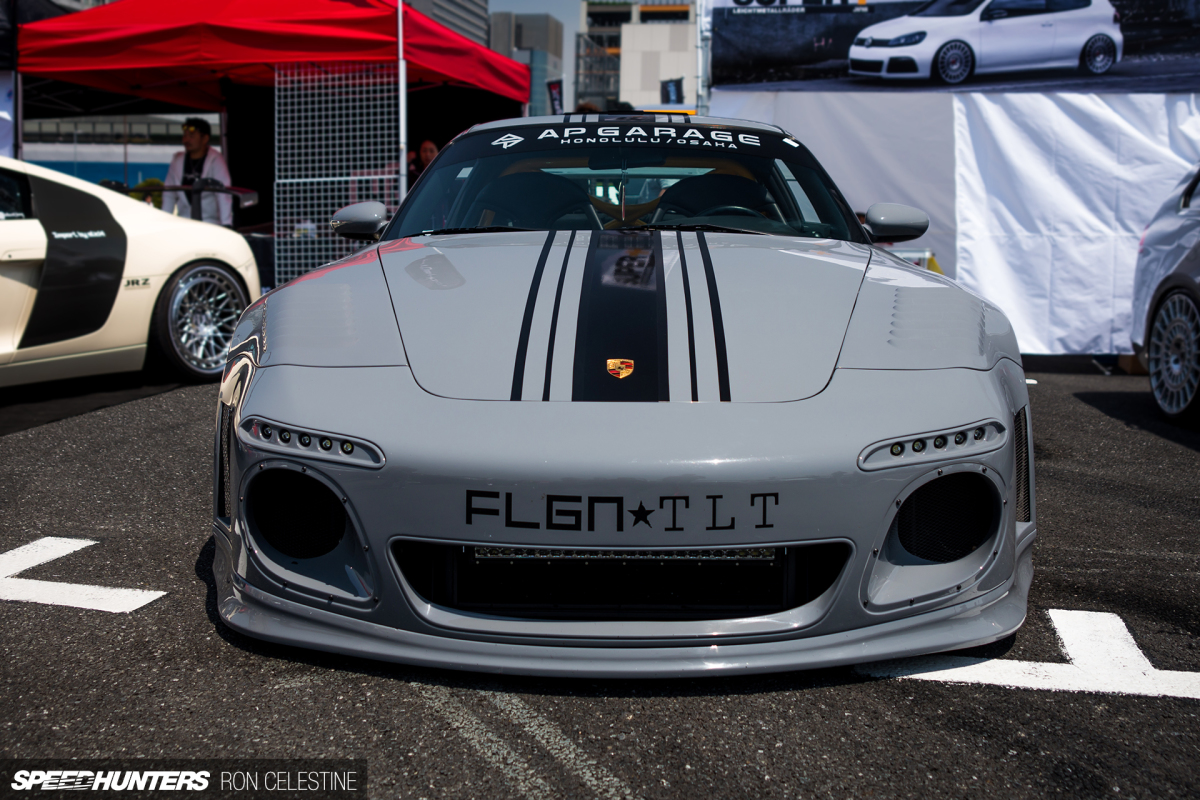 When the Old & New aero kit debuted at the 2016 SEMA Show, paying homage to the iconic Porsche 935 slant nose – or flachbau – by drastically altering the styling cues of the 997, the owner of this 996 fell head over heels in love with it. And with the help of AP Garage in Osaka, his car has been transformed too.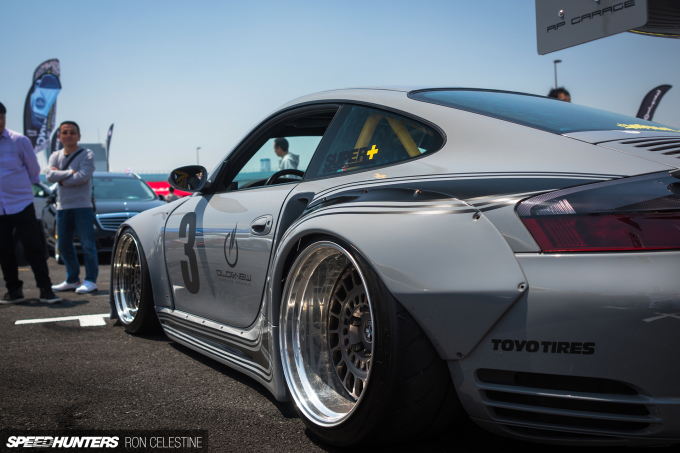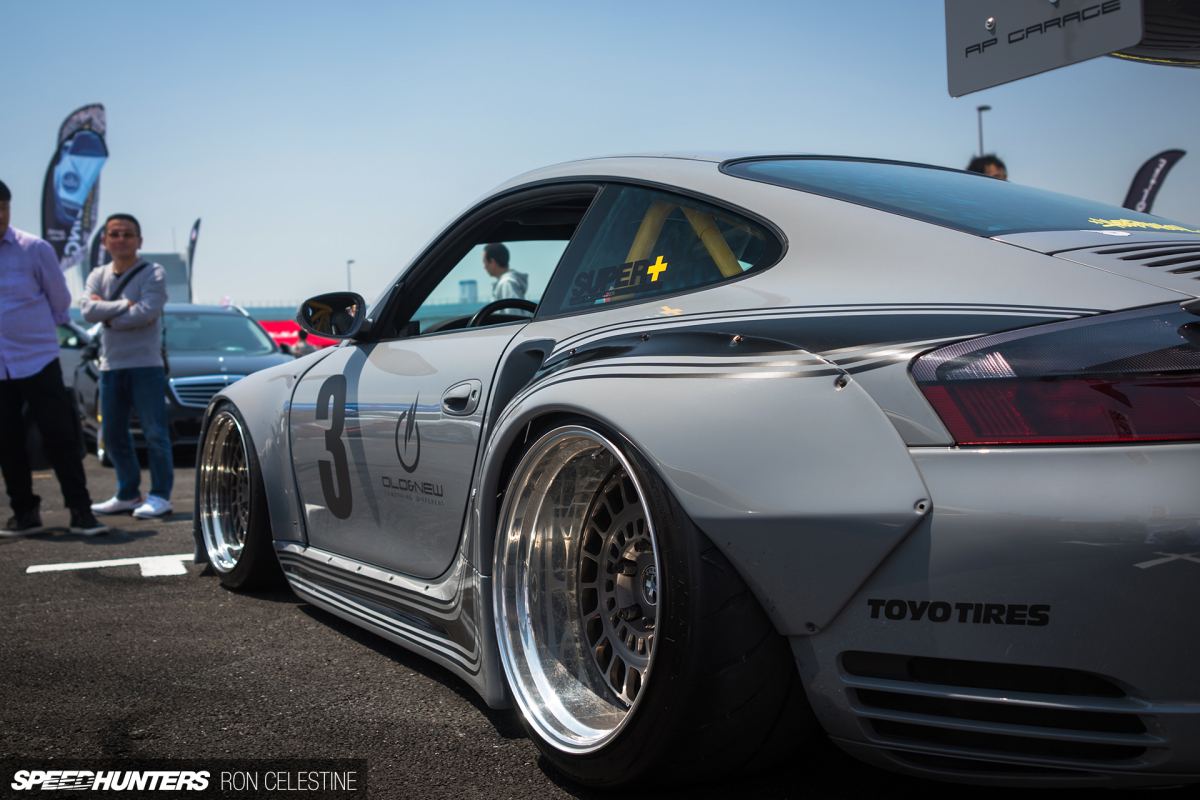 Getting the kit from the 997 to fit the 996 Turbo was no easy feat, but as you can see, AP Garage have done a great job of making it work.
Not only does the Old & New kit fit this 996 Turbo like a glove, the monotone Martini-inspired livery and race-style GT wing ensure that it turns heads wherever it goes.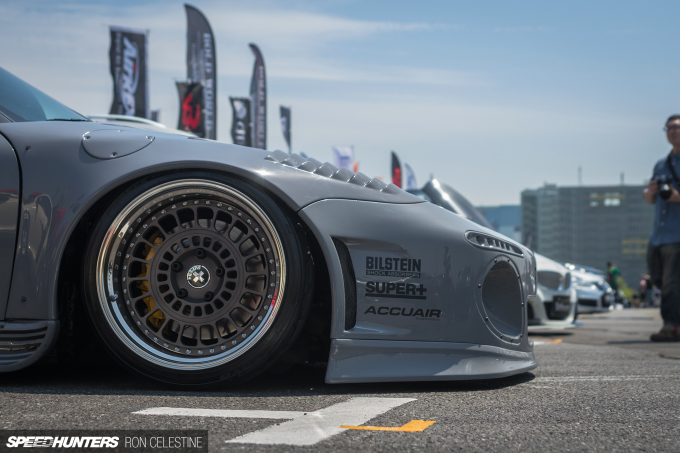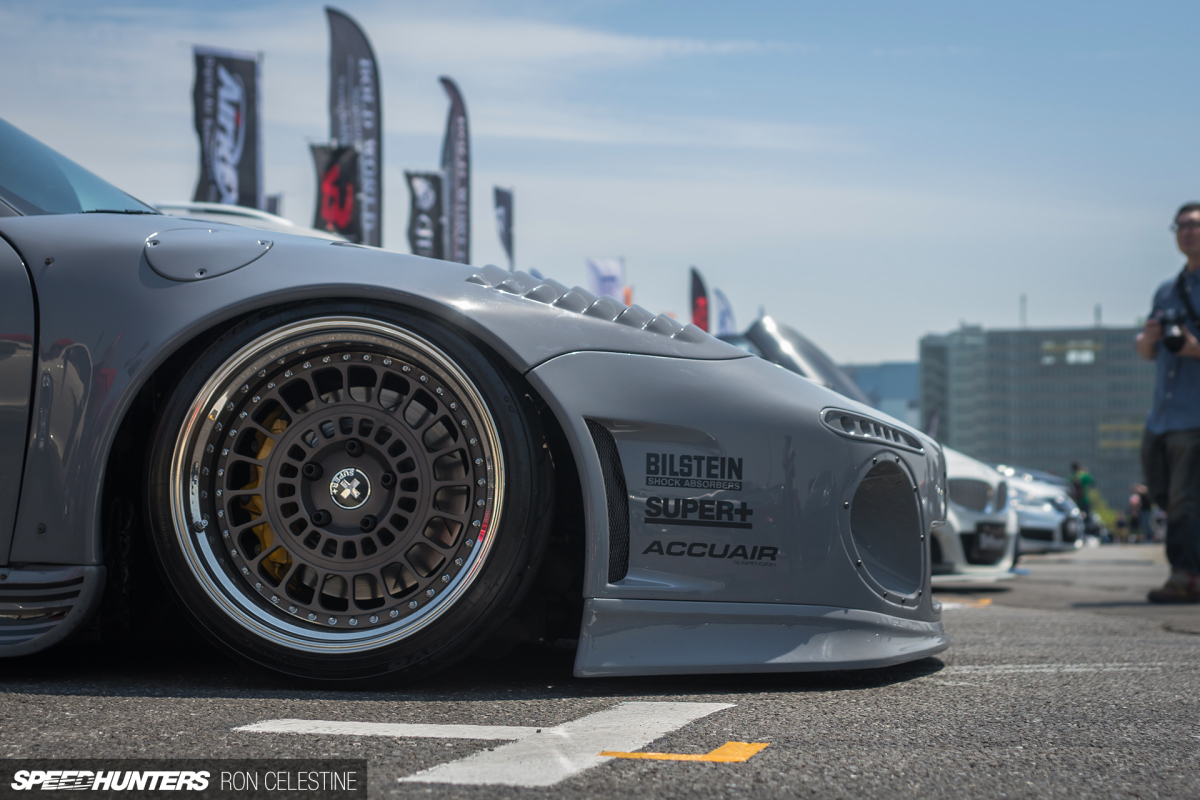 Custom made 19-inch Super+ forged 3-piece wheels wrapped in Toyo Proxes add the finishing touches to this beautiful masterpiece, and it sits super low thanks to an AccuAir/Bilstein suspension setup.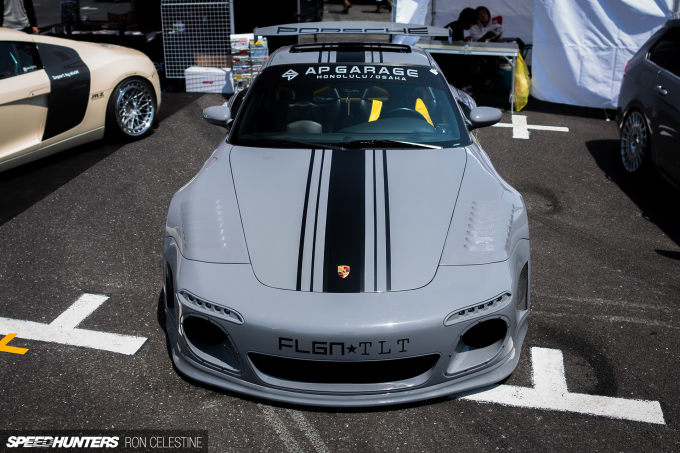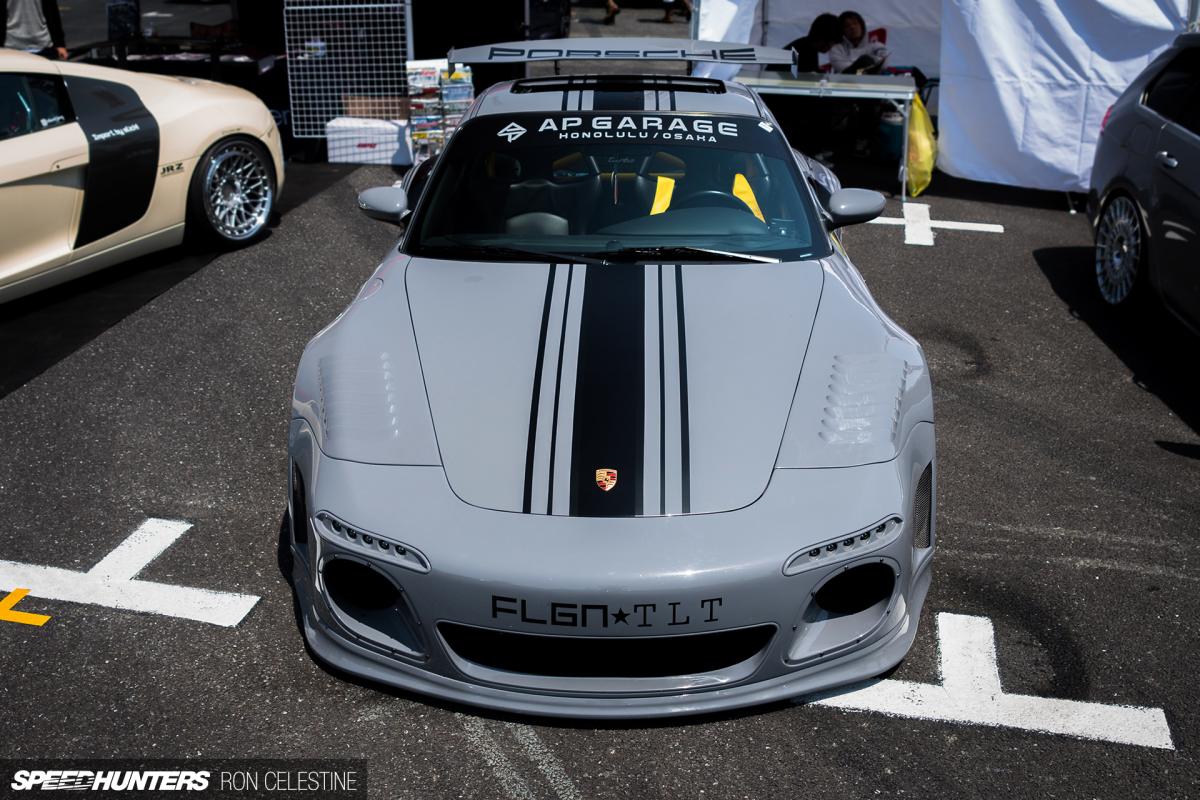 Every time I circled around the venue, I couldn't help but stop back at the 996 Turbo and think about how I could do a proper shoot with it and maybe check out some of AP Garage's other builds at the same time.
I'm curious to hear what you guys think about this creation, and whether you believe we'll start seeing more people modifying newer 911s in this way now that the old models have become so out of reach.
Ron Celestine
Instagram: celestinephotography