I love action, I really do. Nothing beats seeing a rear-wheel drive car driven hard on a circuit or on the street; you see its suspension working hard to cope with surface imperfections, and every last bit of grip being squeezed from the tires as the driver feeds in just enough power to exit a corner under a controlled and totally voluntary lick of opposite lock. But at the same time I do like pacing through a static show, taking my time to admire the details, marvelling over wheel choices, custom touches and what may at times seem like the perfect stance.
And on that note, my next spotlight from Wekfest Japan had to be this F31 Nissan Leopard.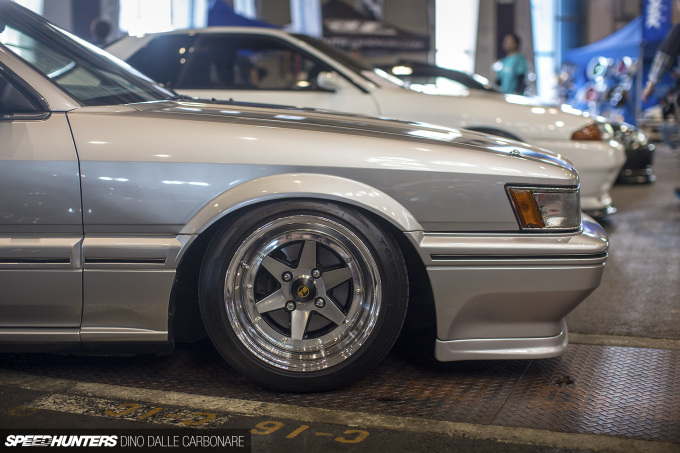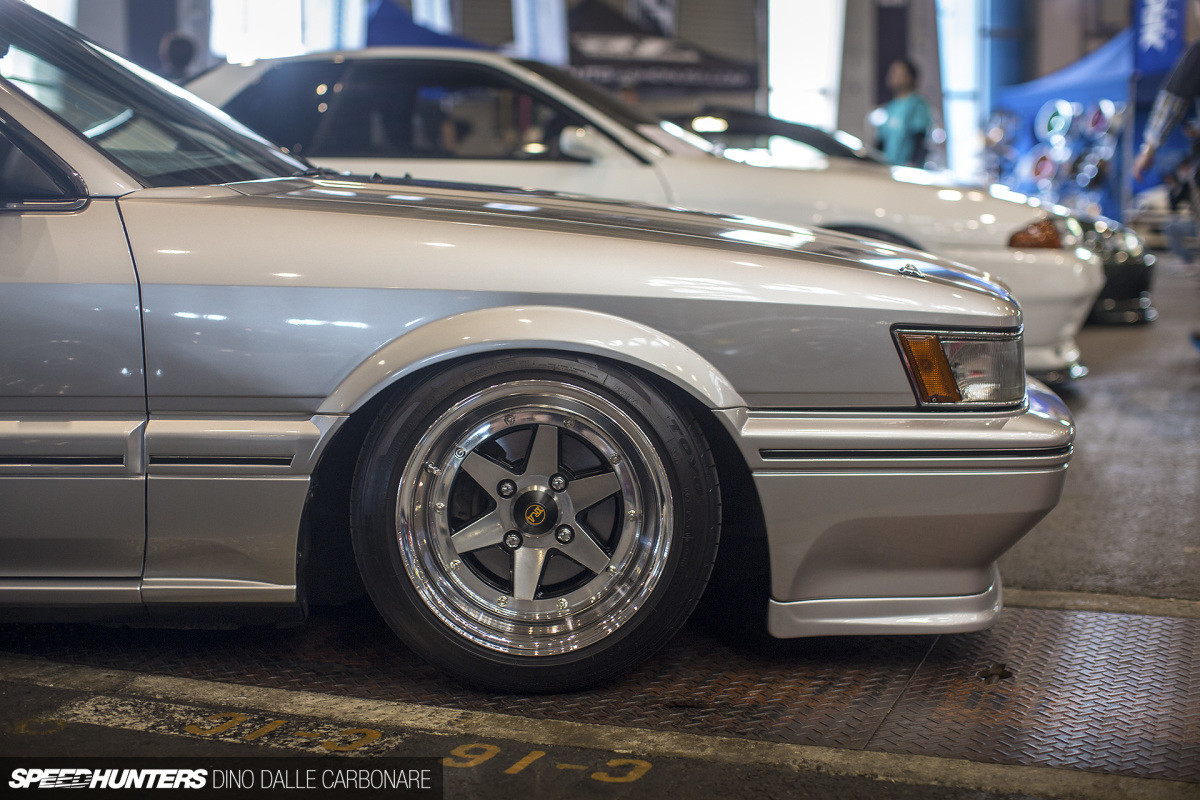 I've always been aware of the existence of this boxy luxury coupe that was sold in the US as the Infiniti M30, but for some reason I had never paid much attention to it till recently when a friend of mine picked one up as a daily driver and took me for a ride. I was instantly hit with a sense of nostalgia, both for the design and the plushness of the interior, but also for that over-engineered feel that these Japanese cars from this era had. This example at the show grabbed me because it was slammed on a set of SSR XR4 Longchamp wheels.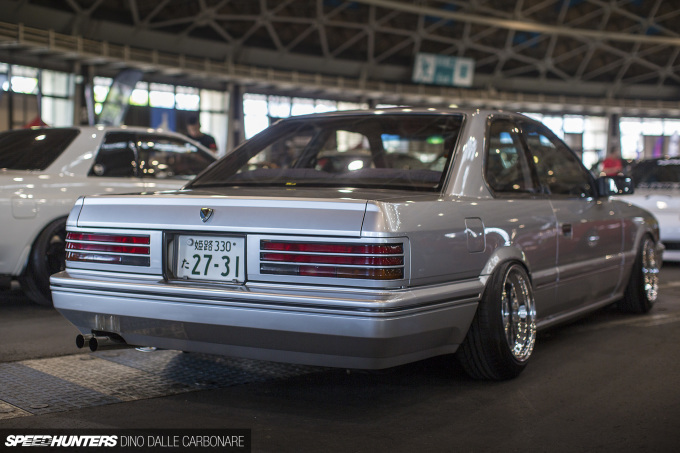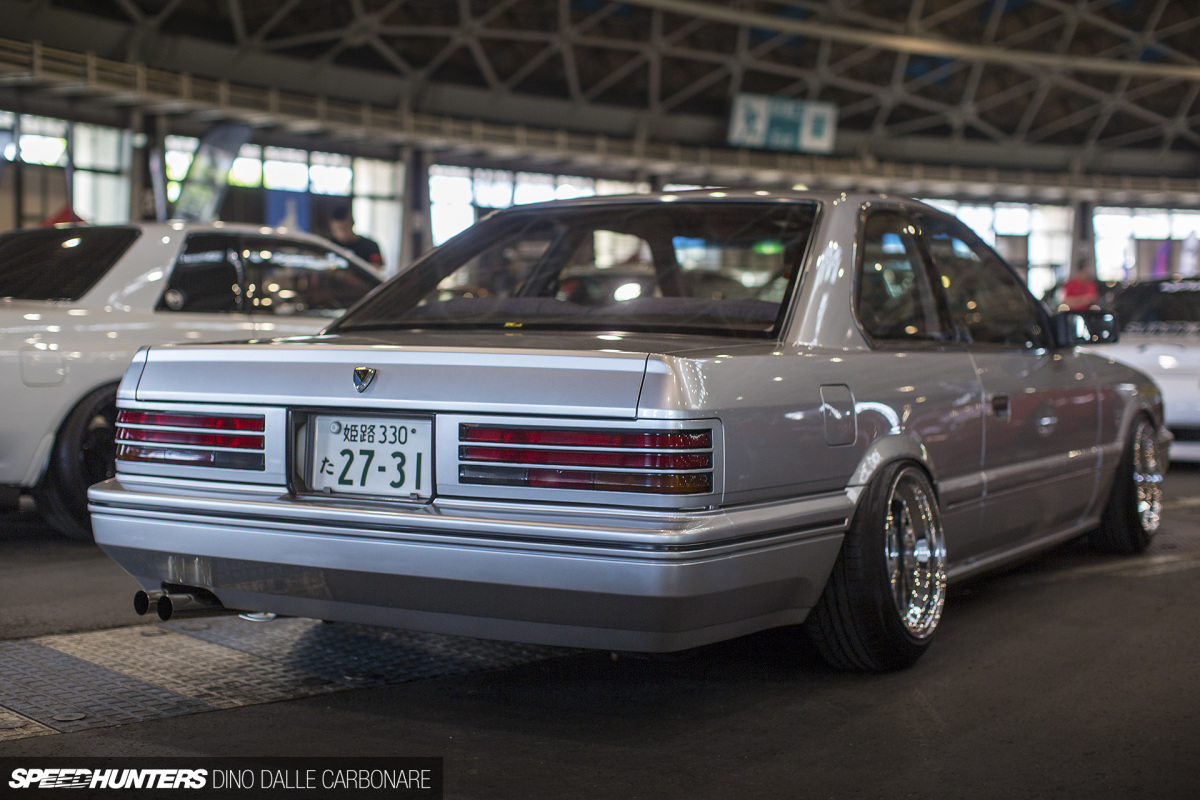 I thought it looked cool, very clean and perfectly showed off its angular lines and spotless silver paint.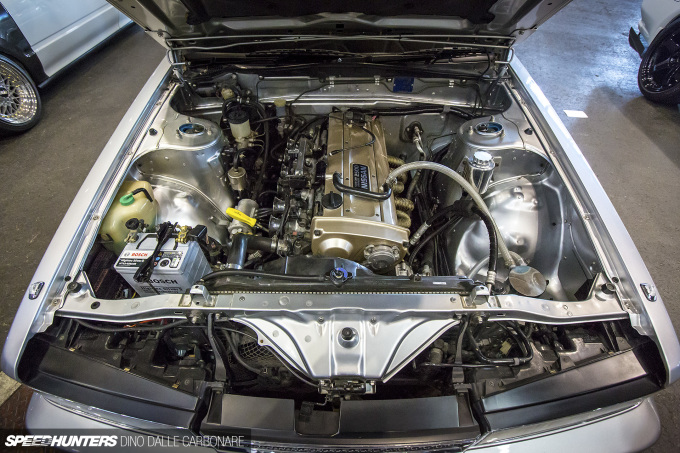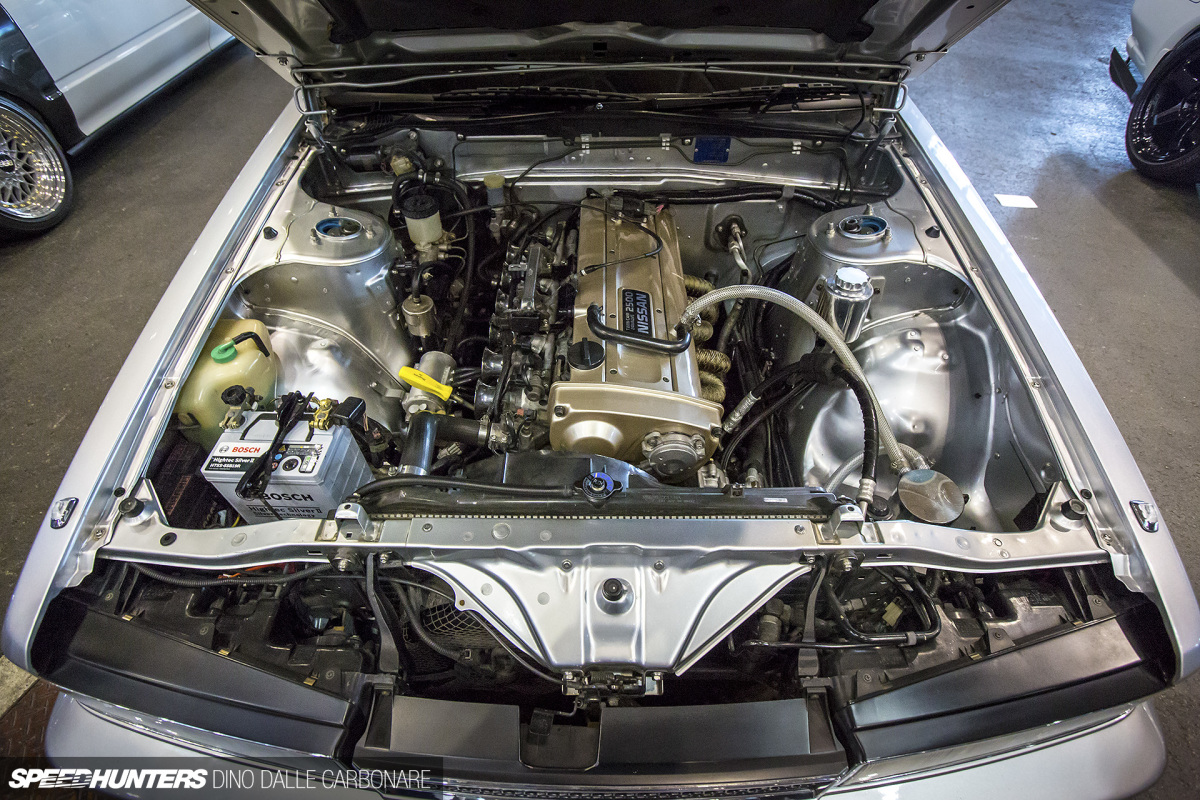 But there's more to it than that, as I found out when passing it again in the afternoon, now with the hood raised. I can remember unleashing a pretty audible "WTF, wait, what… there's no VG motor here?" Yes, that's an RB25DE, breathing through six stubby velocity stacks.
This Leopard's coolness exponentially increased right there and then.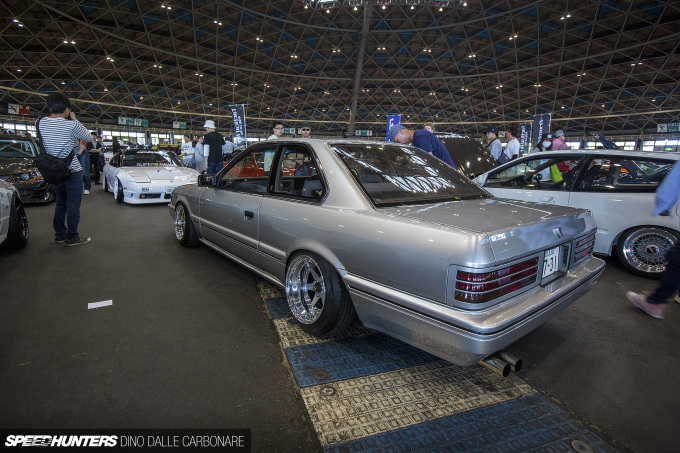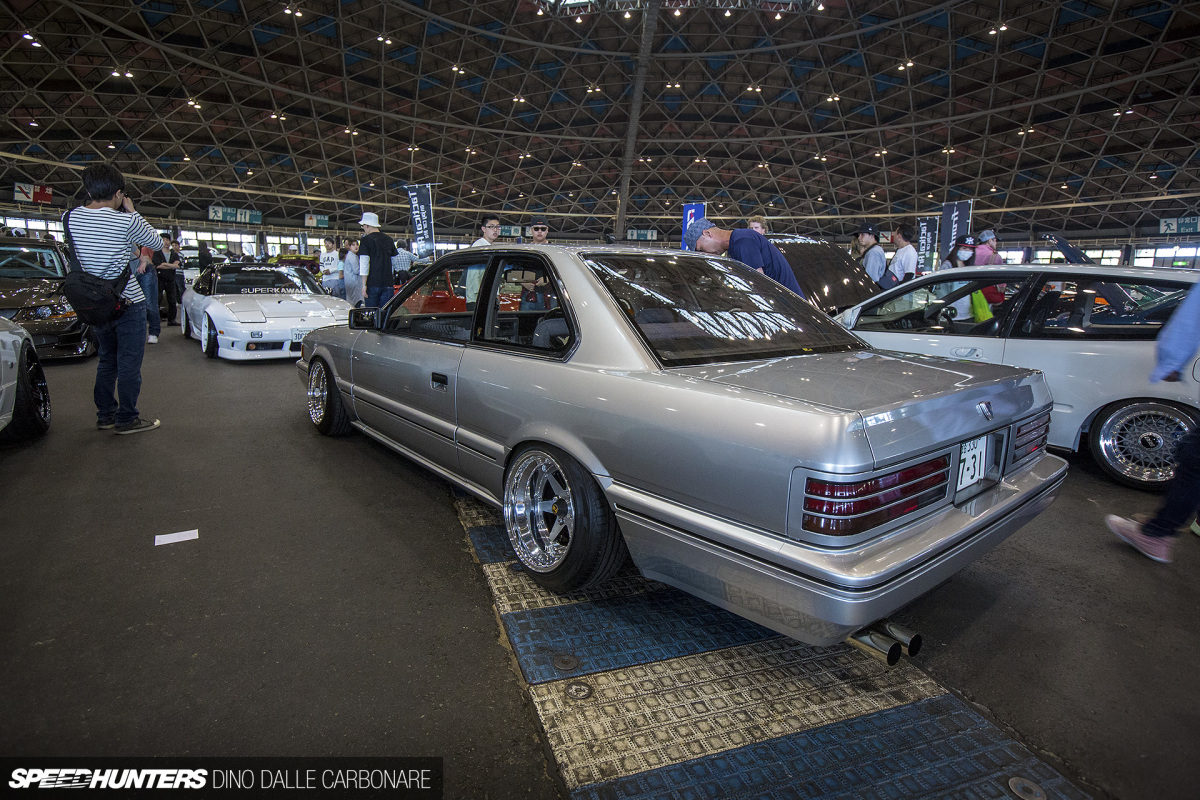 It was a perfect reminder that you should never to judge a book by its cover, or in this case, a car with its hood closed.
Dino Dalle Carbonare
Instagram: speedhunters_dino
dino@speedhunters.com