Tokyo never ceases to amaze me. You'd think that after years I might actually know the place, especially my local neighborhood, but then I end up finding little hidden streets, shortcuts or things I never even knew were there. It makes sense though; this place is so densely populated that if you try to get your head around it all you will overload your brain.
Yesterday afternoon, I was driving my in-laws back home after we'd spent the day celebrating my son's first day in kindergarten, when the old man said "try taking a left here."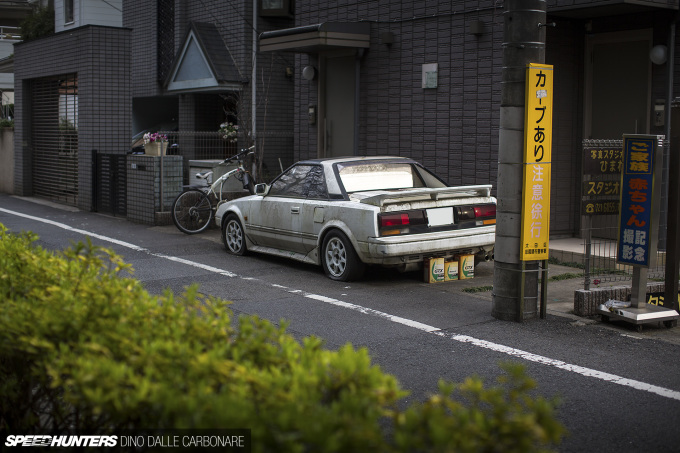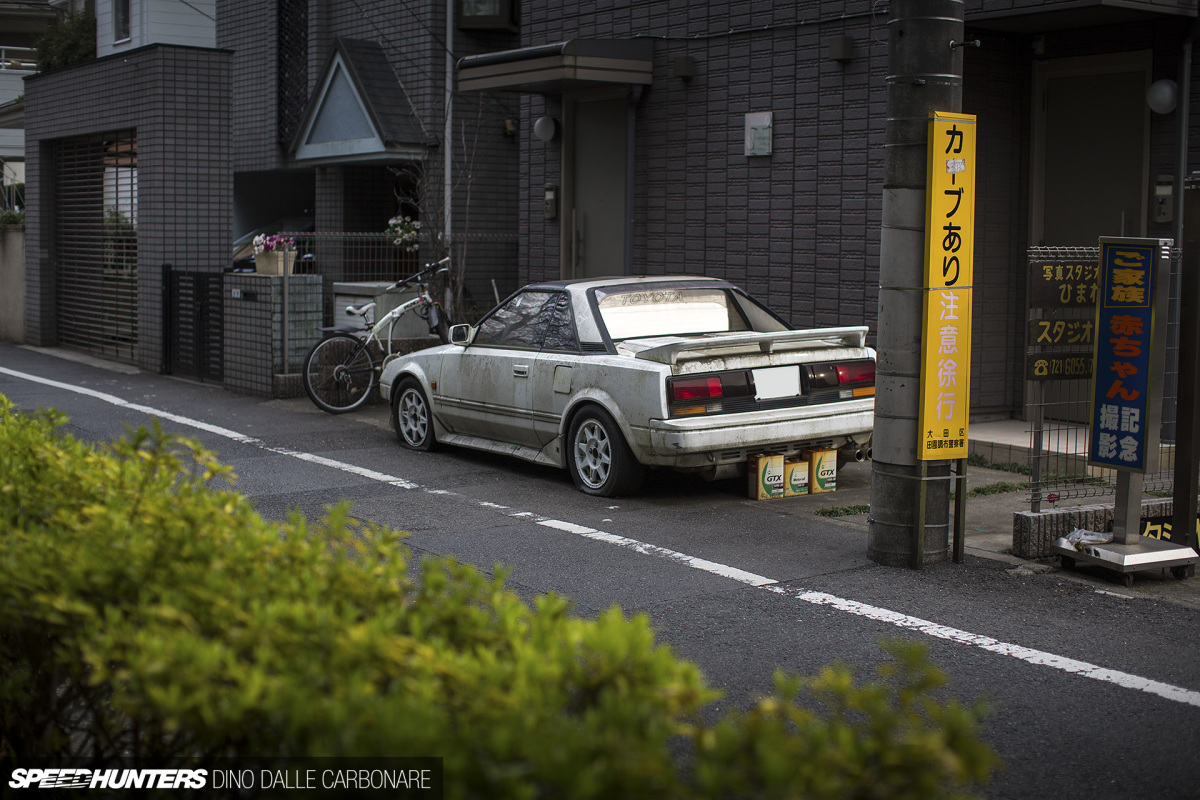 I must have driven past the turn that leads into this narrow street literally thousands of times, but for some reason I'd never scoped it out. As it turns out, it allows you to skip a few lights and thus knock a good minute off the journey. This is seriously valuable stuff, probably adding up to 100 to 120 minutes of extra time I'd potentially free up during the course of a year. That's what an average movie runs for. Nuts! But what's even more nuts is what I spotted along the way…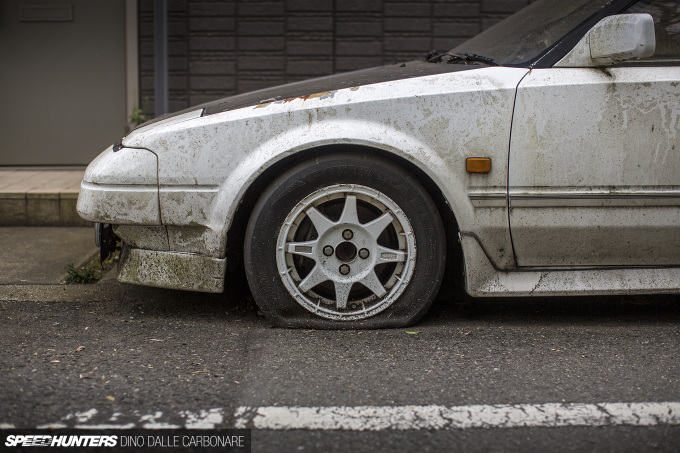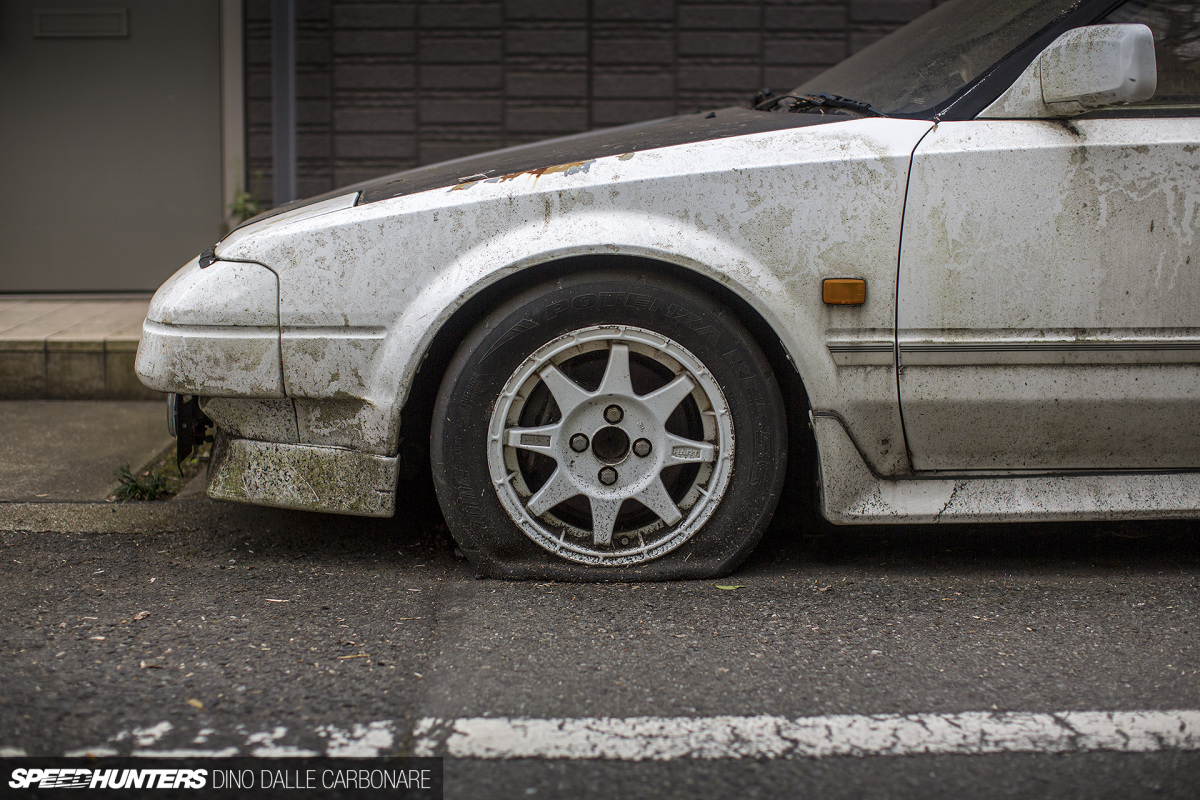 If you're like me you will be crying on the inside right now. The AW11 Toyota MR2 may not have been a supercar, but it was an honest, fun sports car from the beginning of Japan's golden era of performance motoring, so it deserves some respect.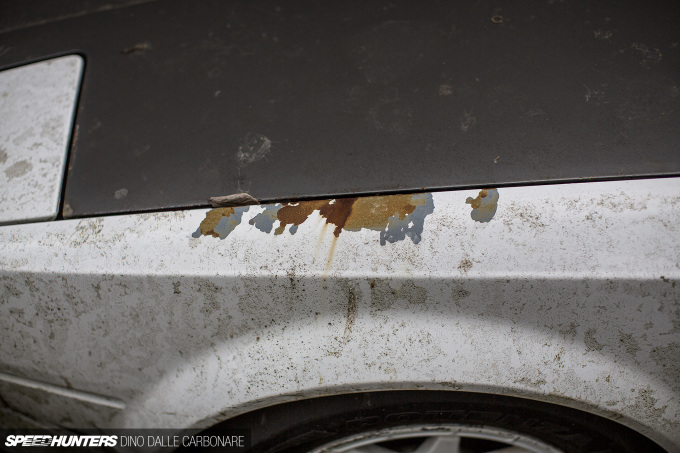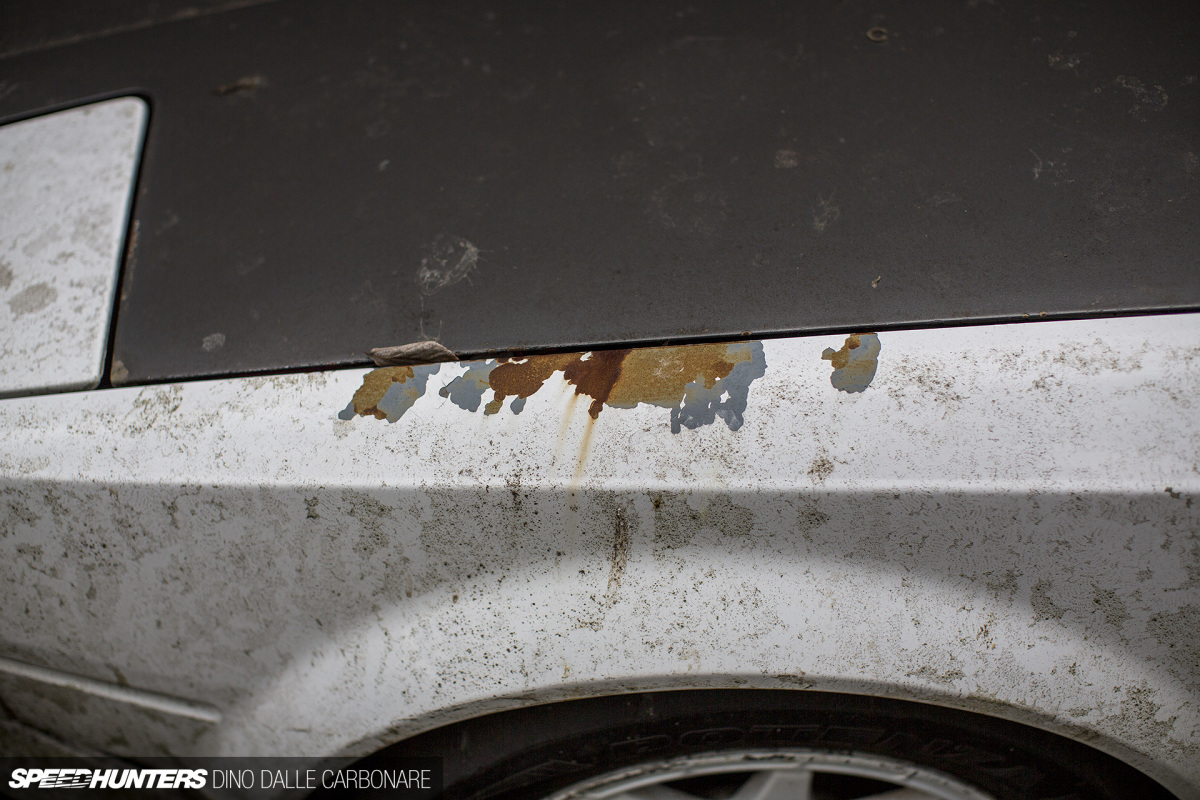 Seeing one so weathered like this isn't nice, but it did get me wondering – just long had it been sitting here?
The white exterior has lost all resemblance of shine; instead it has an almost opaque surface onto which moss has started to take over. Against the light, the thing almost looked furry!
The MR2 is parked up along a pretty dark side street that runs parallel with a canal, and with cherry trees blocking a lot of light the general area is probably a tad more humid and damp than an open space would be.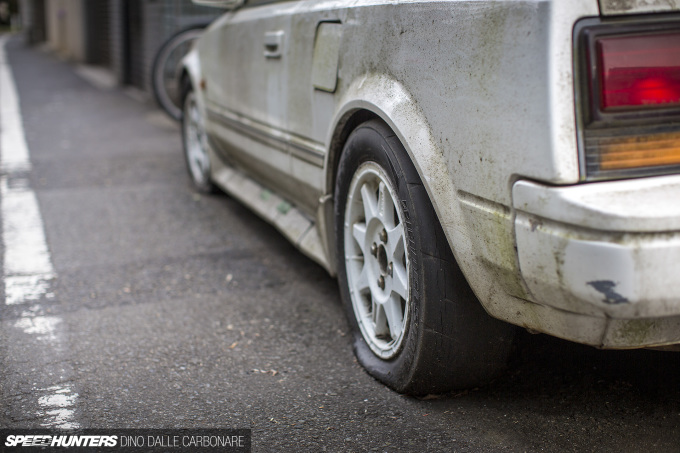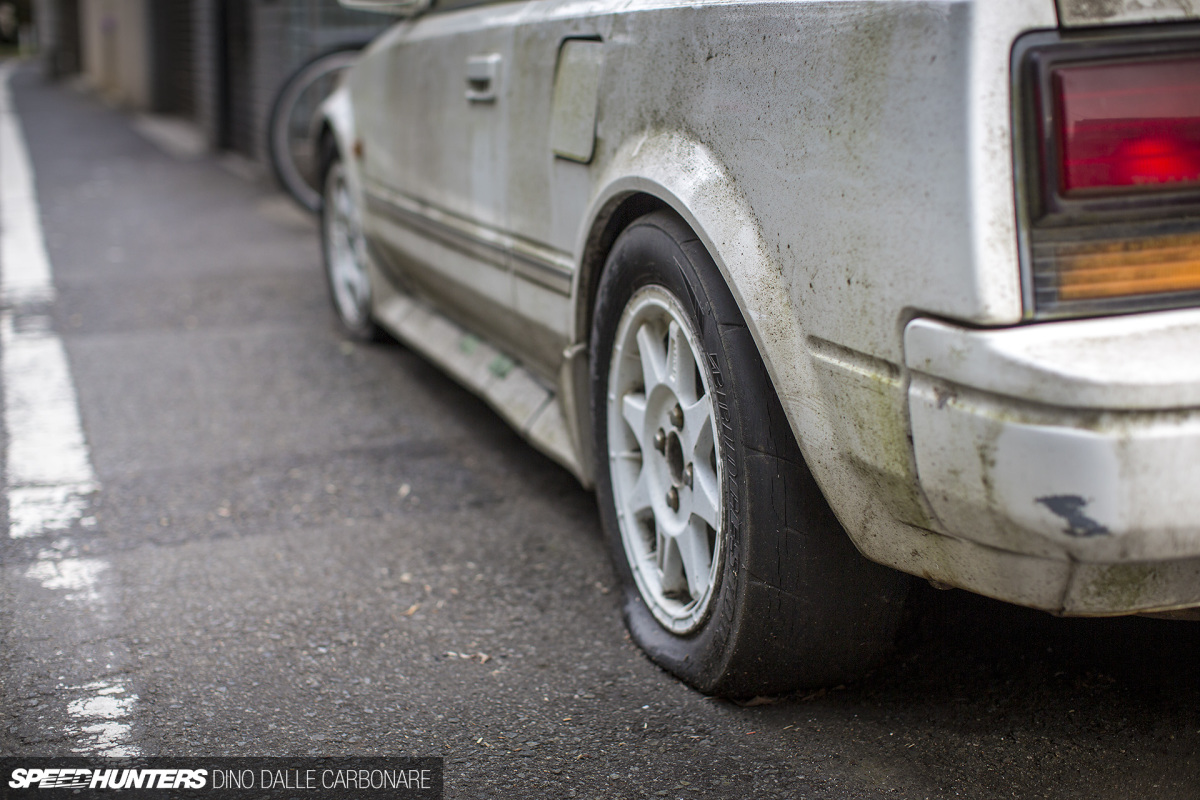 If I had to take a wild guess at the last time the car was driven just by looking at the state of it, I'd have to say around 10 years ago.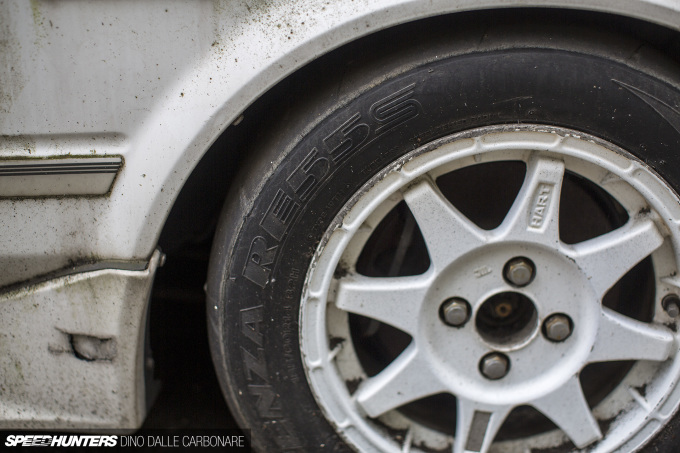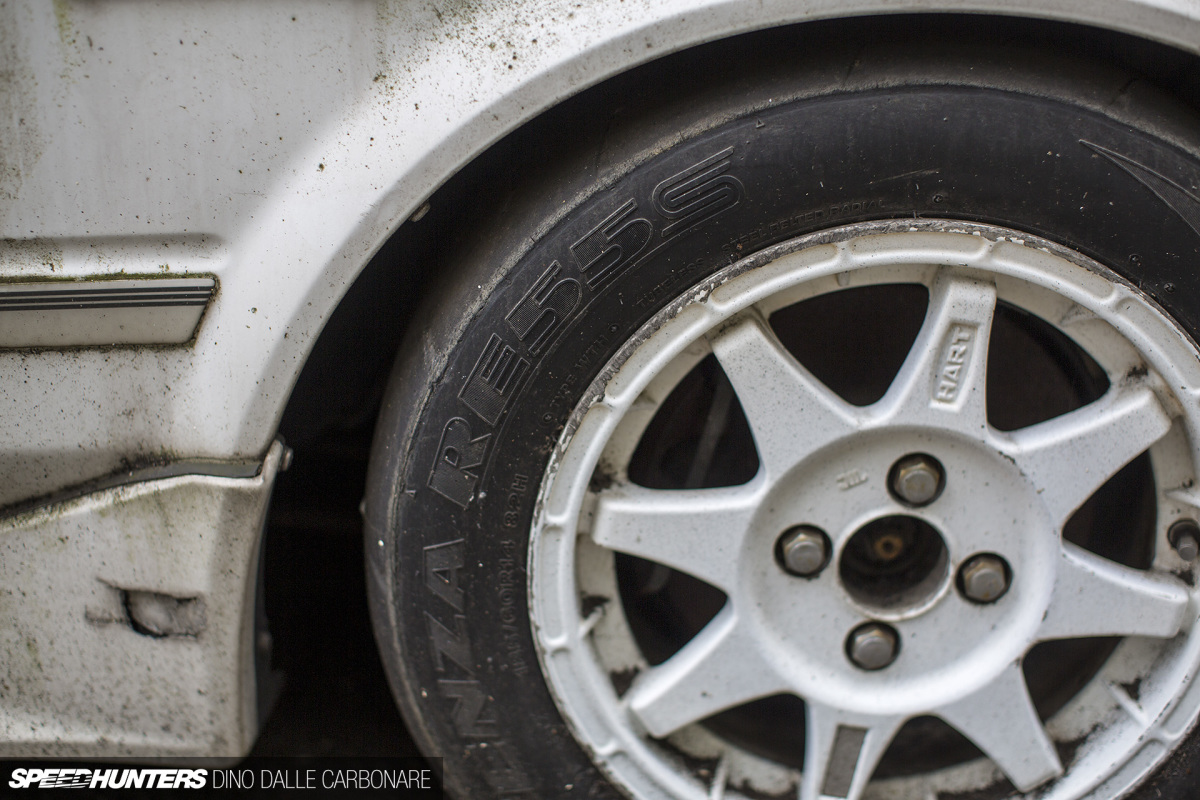 It's not that I'm an expert in gauging moss build up on abandoned cars or anything, but more because the last time I saw a set of Bridgestone Potenza RE55Ss was around a decade ago. This was the performance tire of choice for a lot of tuner demo cars back in the day – including the Mine's R34 GT-R V-spec N1 – and the Bridgestone model dates back to the late '90s if I'm not mistaken.
The fact that the tires are mounted on Takechi Project Rally Hart wheels point to the AW11 at least being used properly in its lifetime.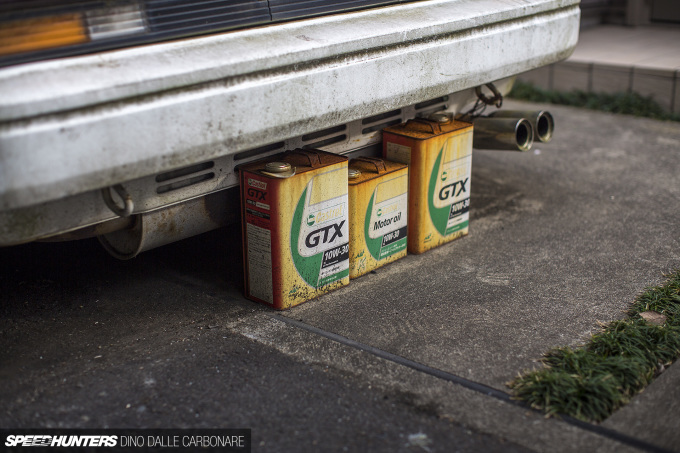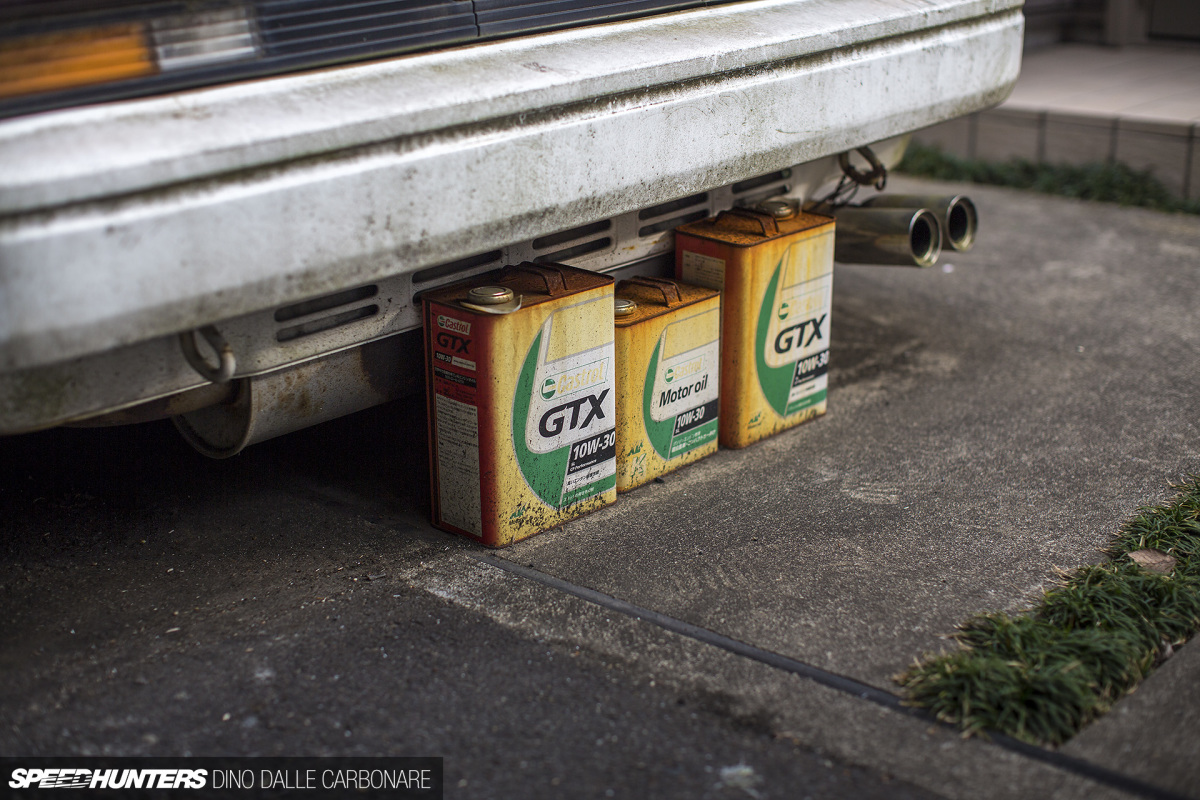 There's even a selection of well-aged Castrol GTX oil tins sitting 'protected' under its rear bumper.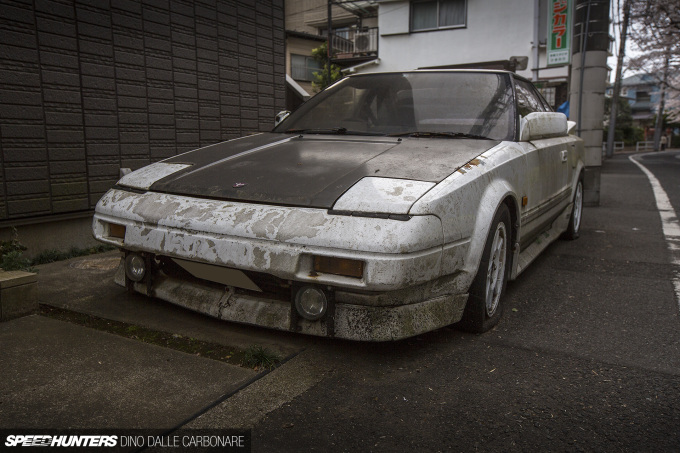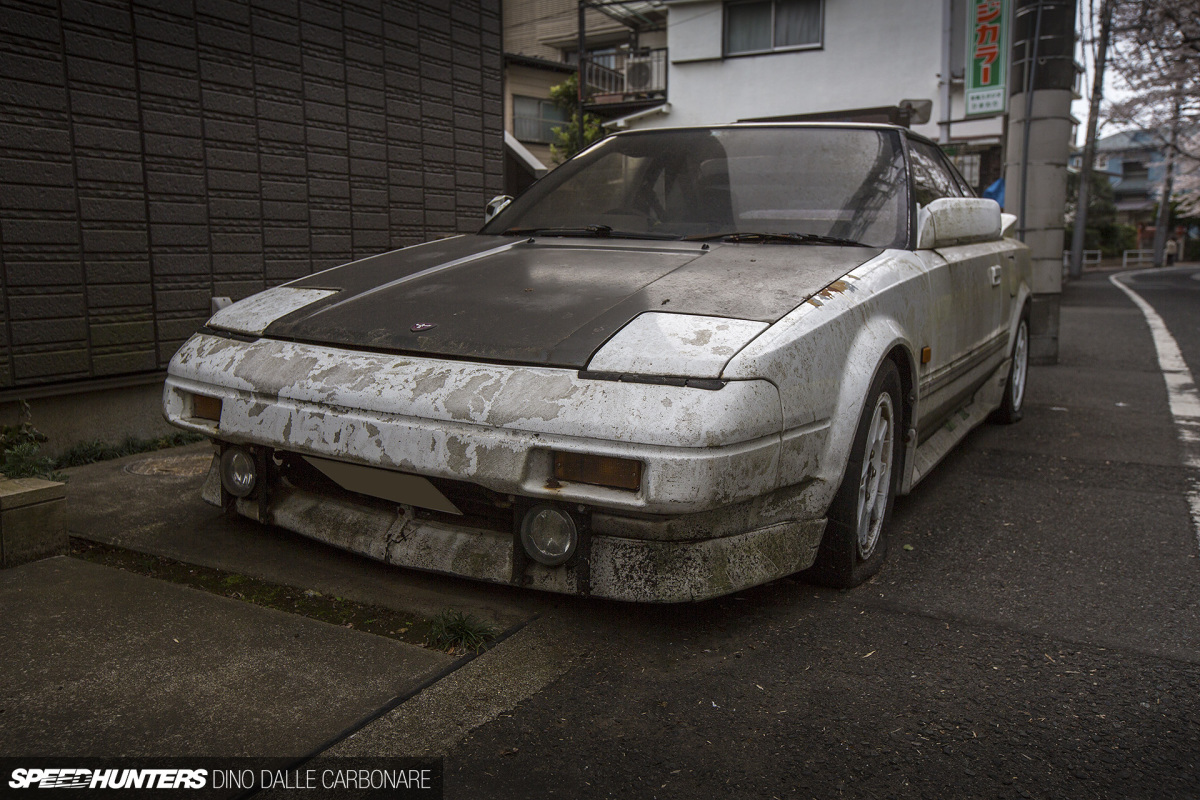 And check out the HID driving lights. Maybe the owner used to like hitting mountain roads at night and needed the additional illumination.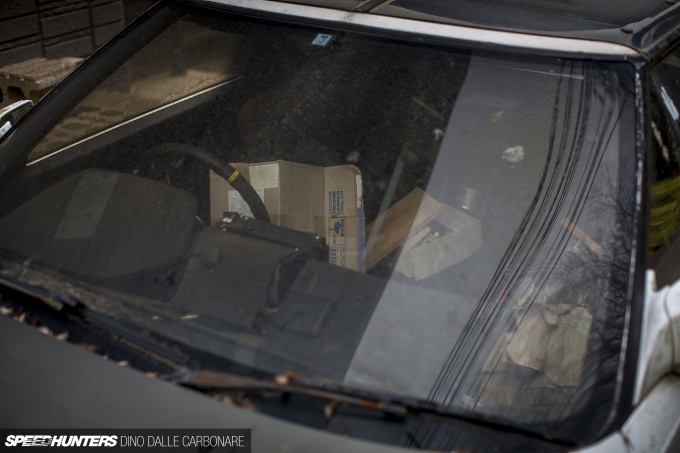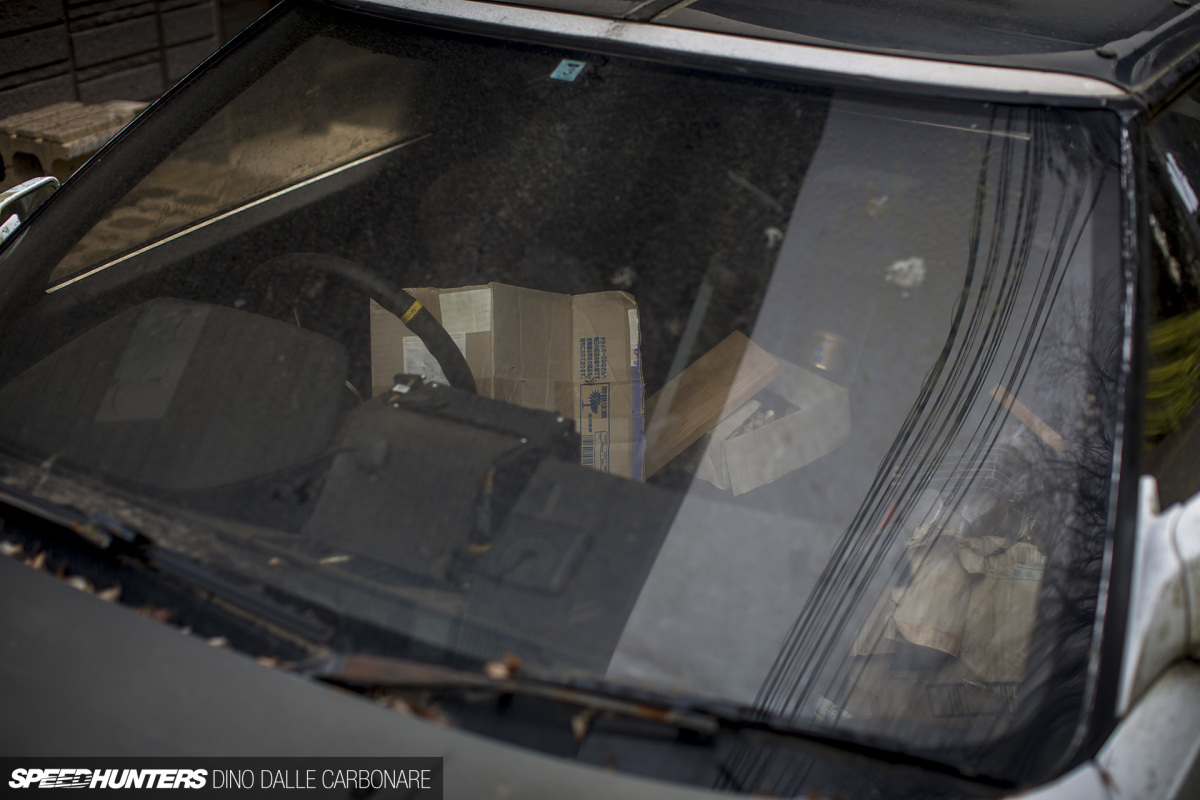 Like other cars that I've seen reduced to this state, the Toyota's interior has become a storage area for miscellaneous things. Note the yellow center-position band on the steering wheel and the barely distinguishable driver's bucket seat – more hints towards the car's past.
It was at this point of my little walk-around that I noticed the car still had its last shaken (bi-yearly roadworthiness check) sticker on the windscreen. It ran out in March 2010, meaning it was tested – and therefore running – in March 2008, so I wasn't too far off with my 10 year estimate.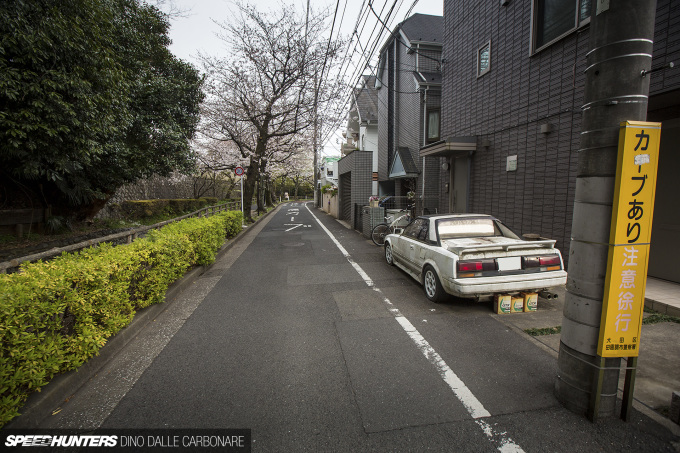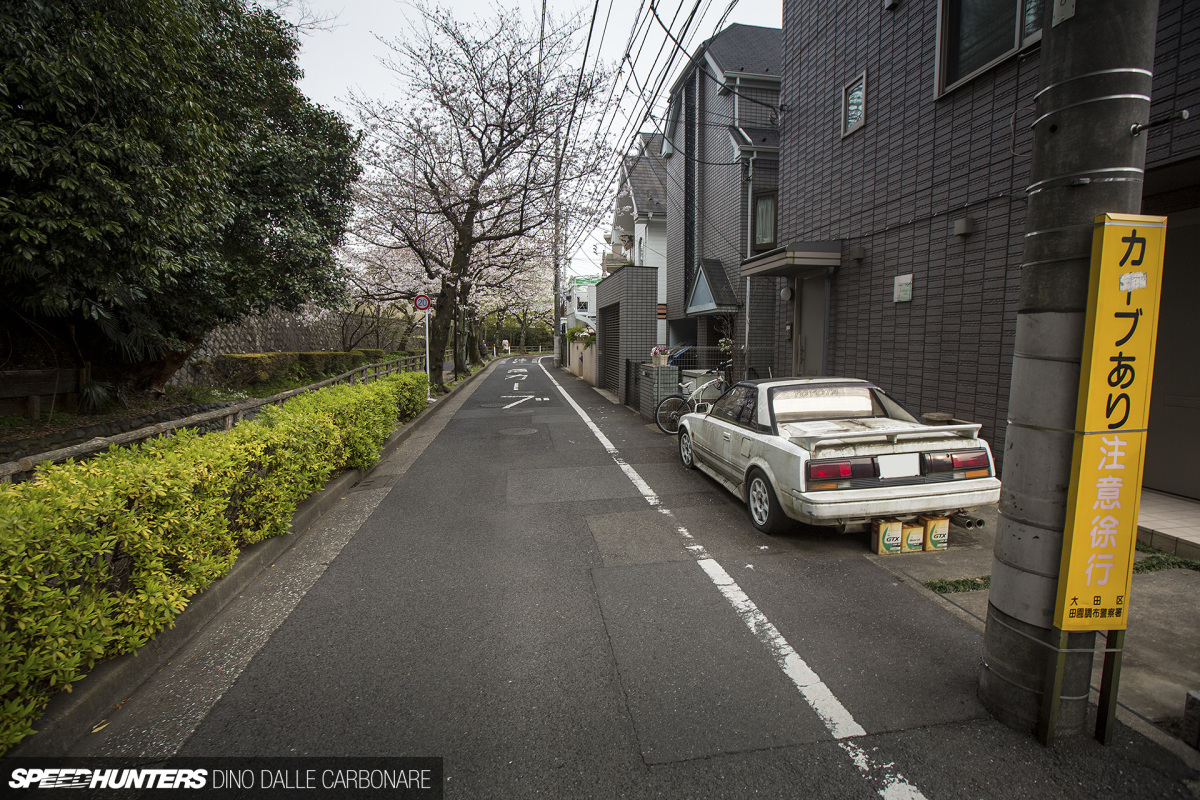 It pretty crazy how much a car can deteriorate when it's out in the elements. I'd love to take this back to my house, wash it, then grab the Porter Cable and try to bring extract some shine out of the old paint. Now wouldn't that be a cool project!
Maybe it's been left like this because something serious happened, like the engine blew, or worse, for personal reasons. We'll likely never find out, but you just can't help but wonder…
Dino Dalle Carbonare
Instagram: speedhunters_dino
dino@speedhunters.com