The Ride Continues
Let's pick up right where I left off in Part 2 of this Speedhunting tour of Meguro-dori with the final stretch of road.
Having passed by the BMW Tokyo dealership, my next stop was Trading Japan, a little shop that always has me rubber-necking when I drive past. Usually there is some sort of prohibitively expensive exotic on display, but this time around the shop was almost totally empty. I still ended up taking a shot, albeit of the black-on-black Tesla Model X that was parked up out front. This might not be too exciting for those of you who see these cars on a daily basis in your local area, but Teslas are still quite a rare sight in Japan, especially the Model X which has only just started being delivered to customers. I just thought it looked cool all murdered out; it's probably how I'd spec one up!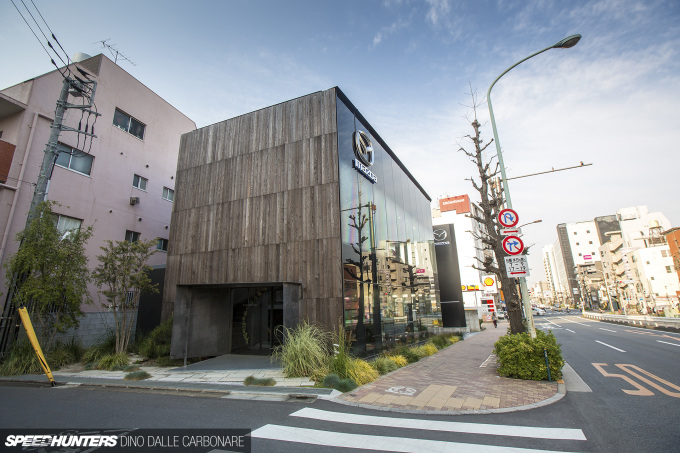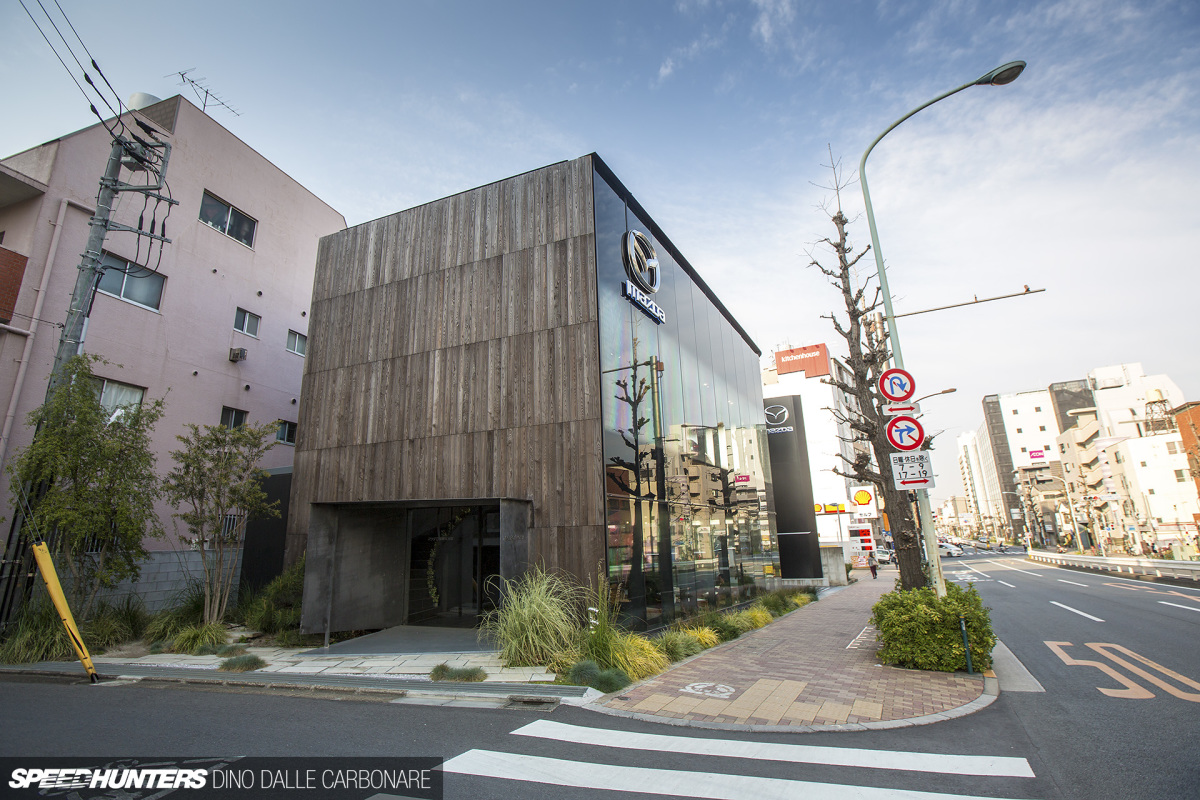 From there I crossed the intersection with Kannana-dori and cycled down the hill on the other side before stopping at a Mazda dealership. No, I'm not going to start talking about how cool and efficient Skyactiv diesel engines are, how underpowered the MX-5 is, nor how we are so tired of waiting for the return of the rotary engine; I want to show you the building itself.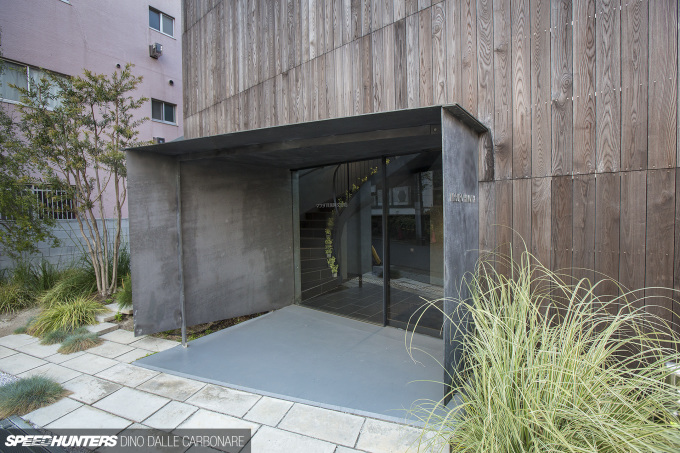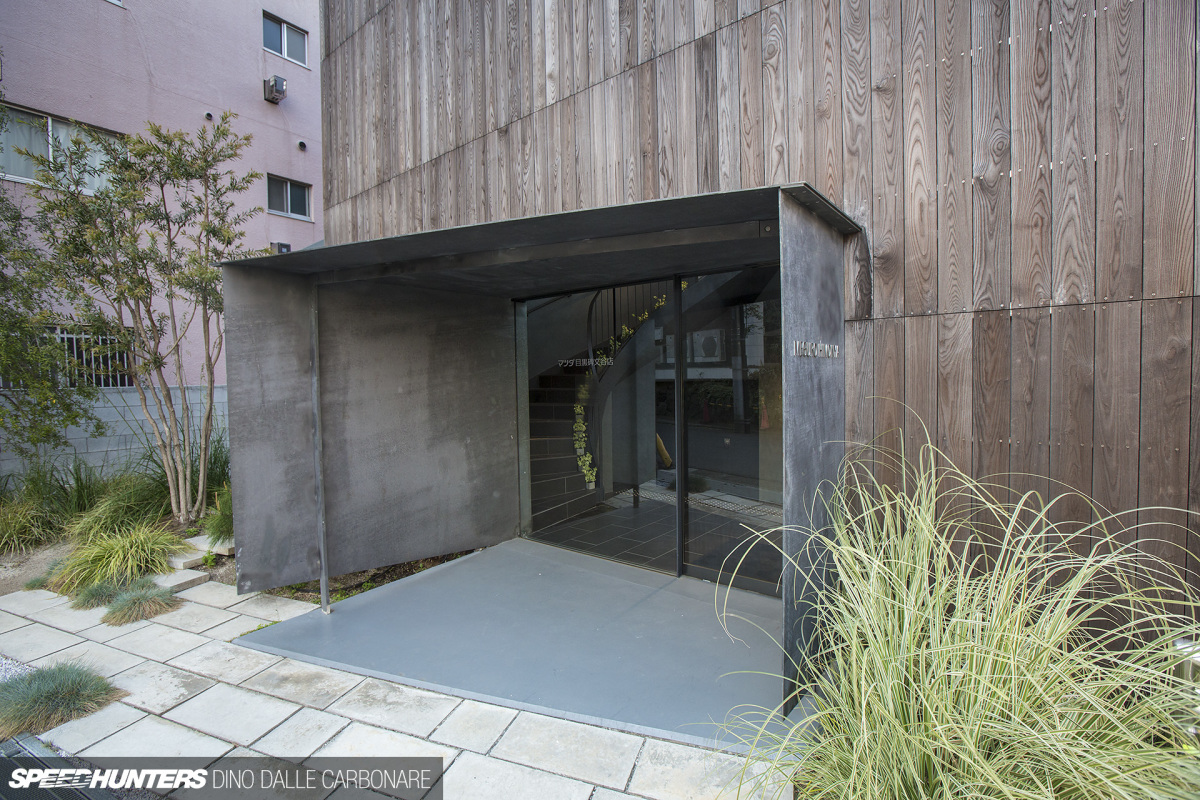 Because this is so far removed from your usual bland and boring new car dealership in Japan.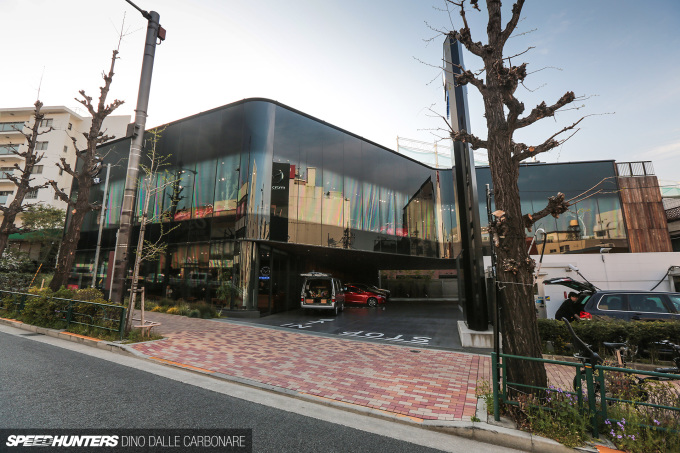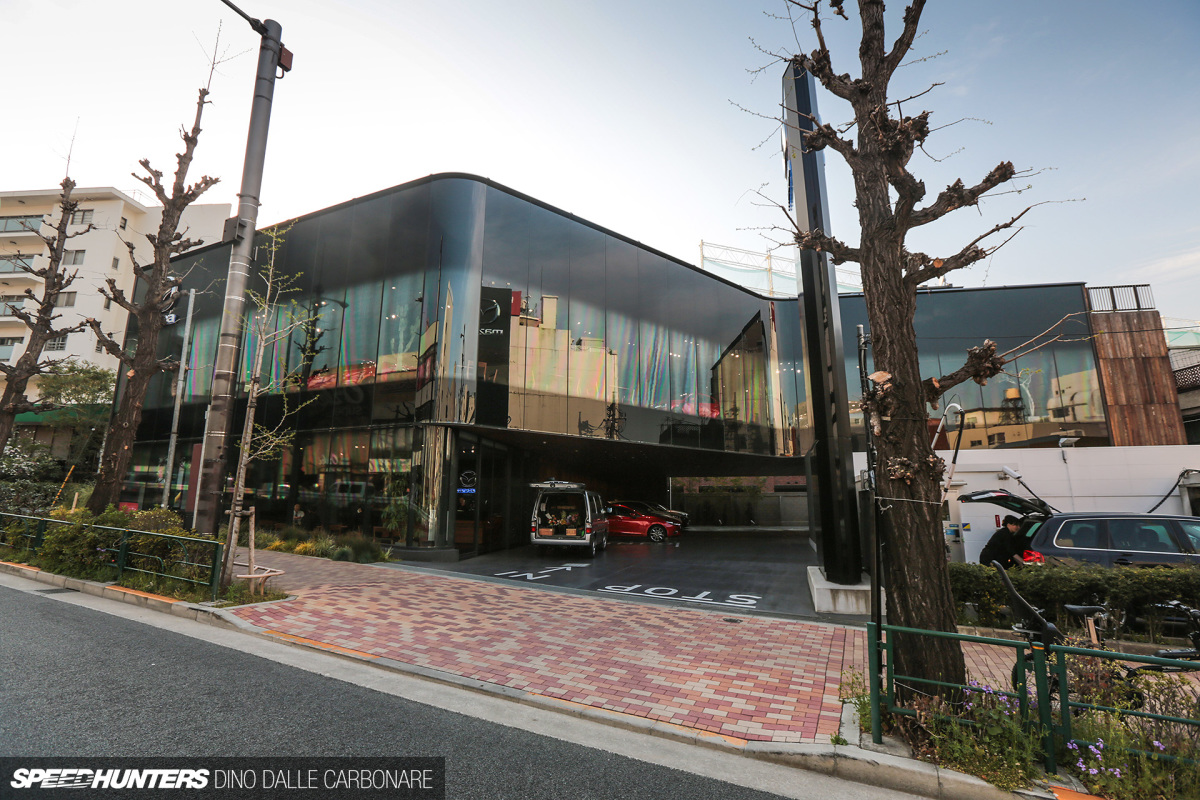 The Mazda Himonya building was designed by Suppose Design Office, a famous architectural firm who I think did an awesome job of combining smooth glass and wood. I always give this place a second look when I'm passing by.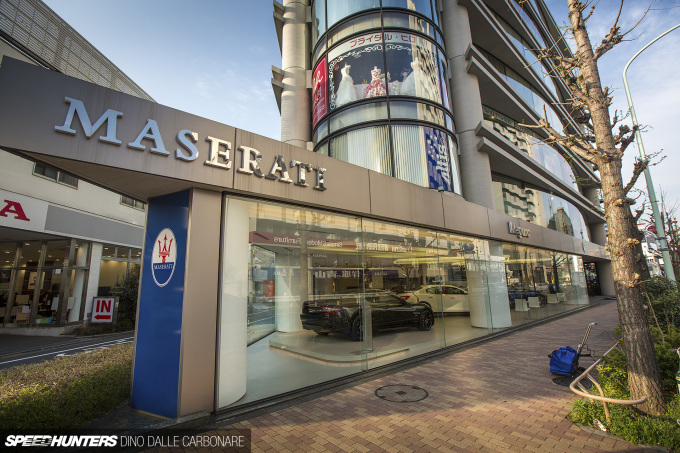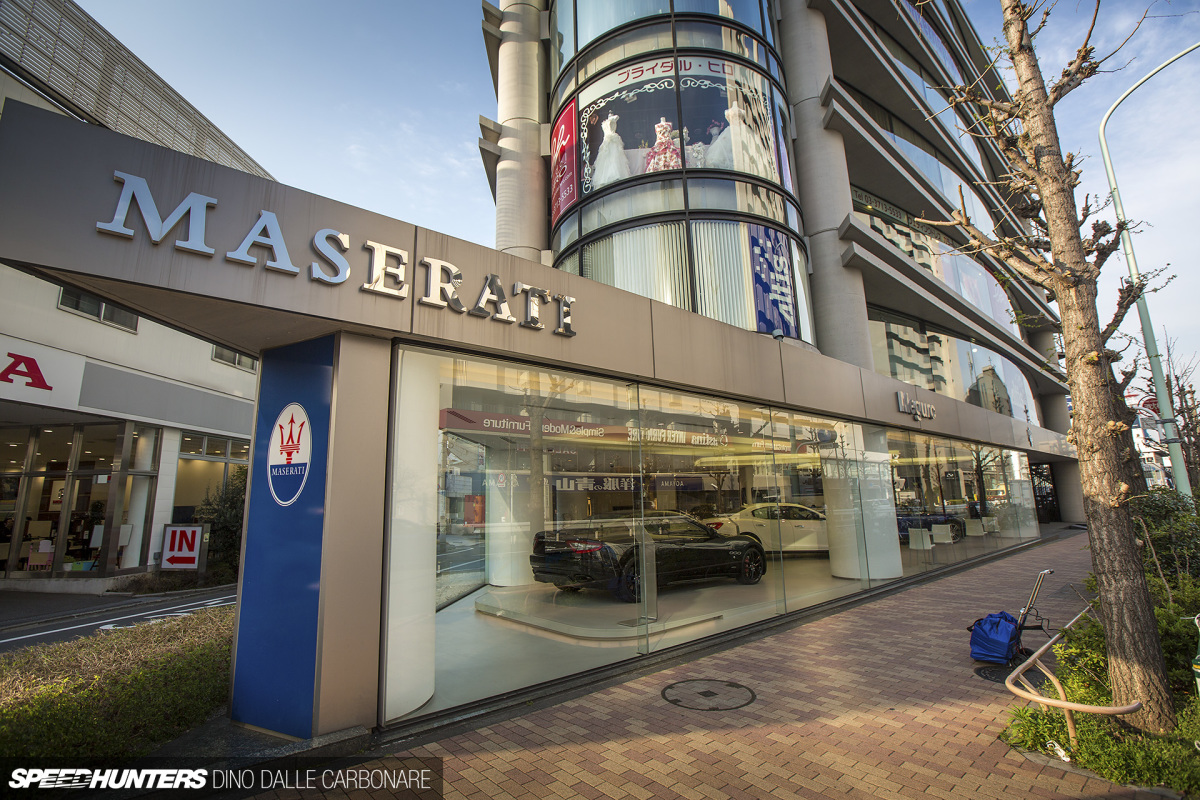 A couple of hundred meters further down the road is another dealership, this time Maserati.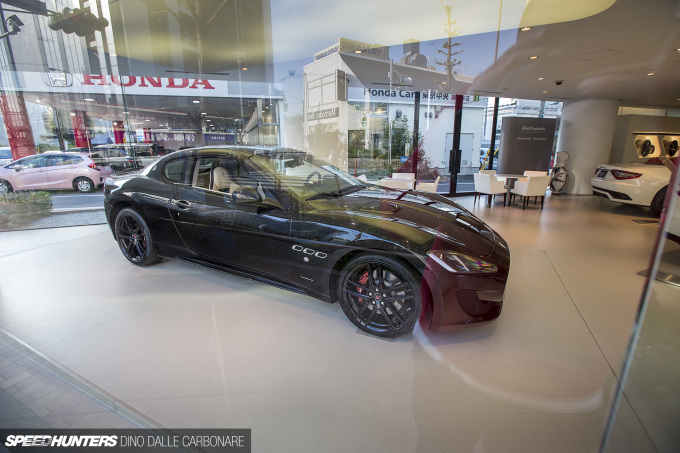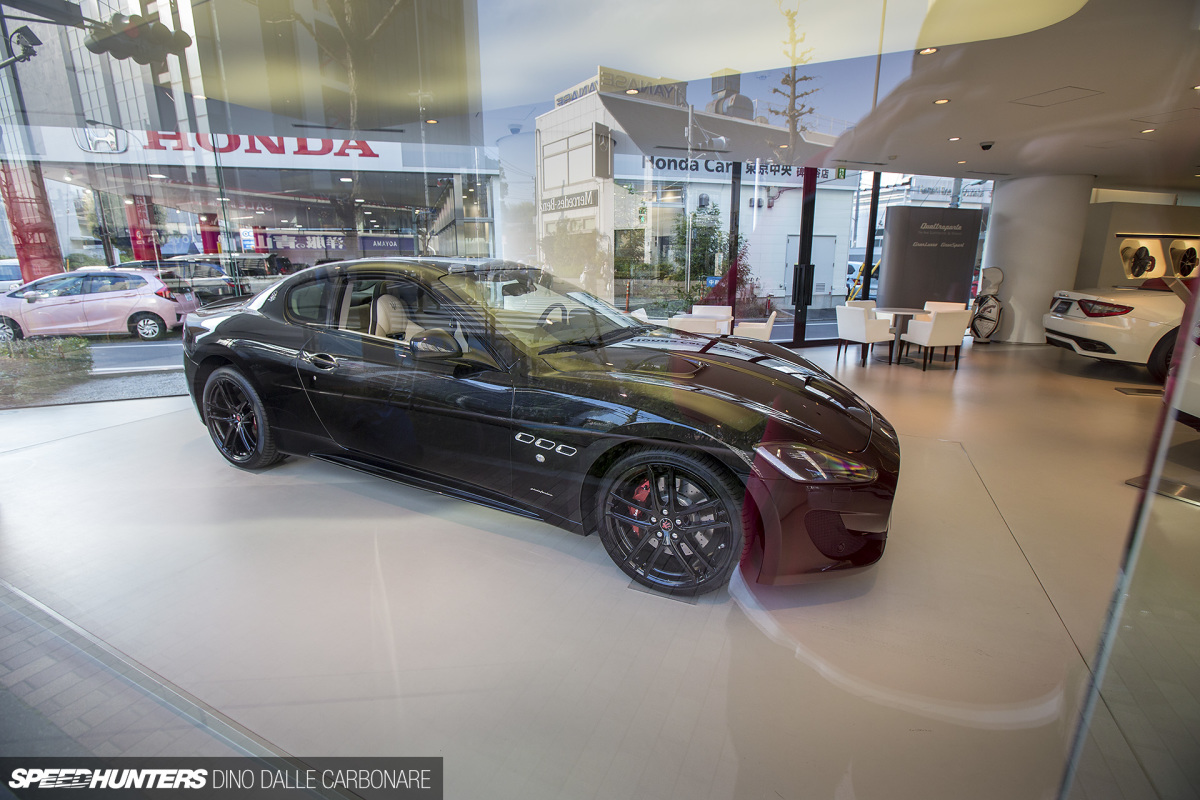 While the Italian manufacturer has enjoyed growth in popularity over the last decade or so in other markets, it's always been a strong brand in Japan. That's something I touched on in Part 2 of this Meguro-dori tour, while I was looking at the Ghibli in Collezione. The Quattroporte and the GT, seen here in a special anniversary edition, are cars you see often in big cities like Tokyo.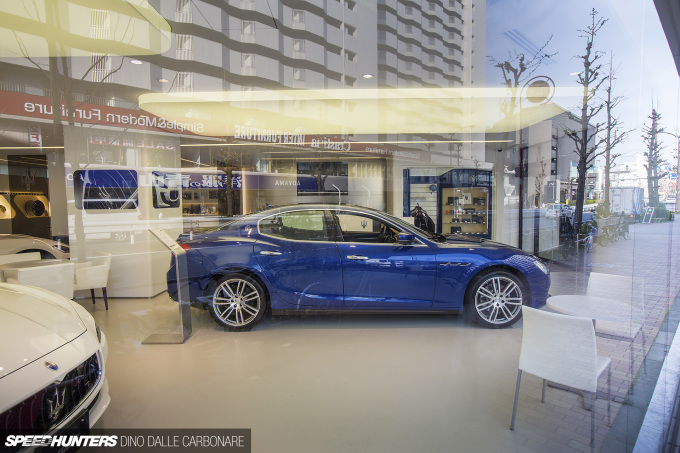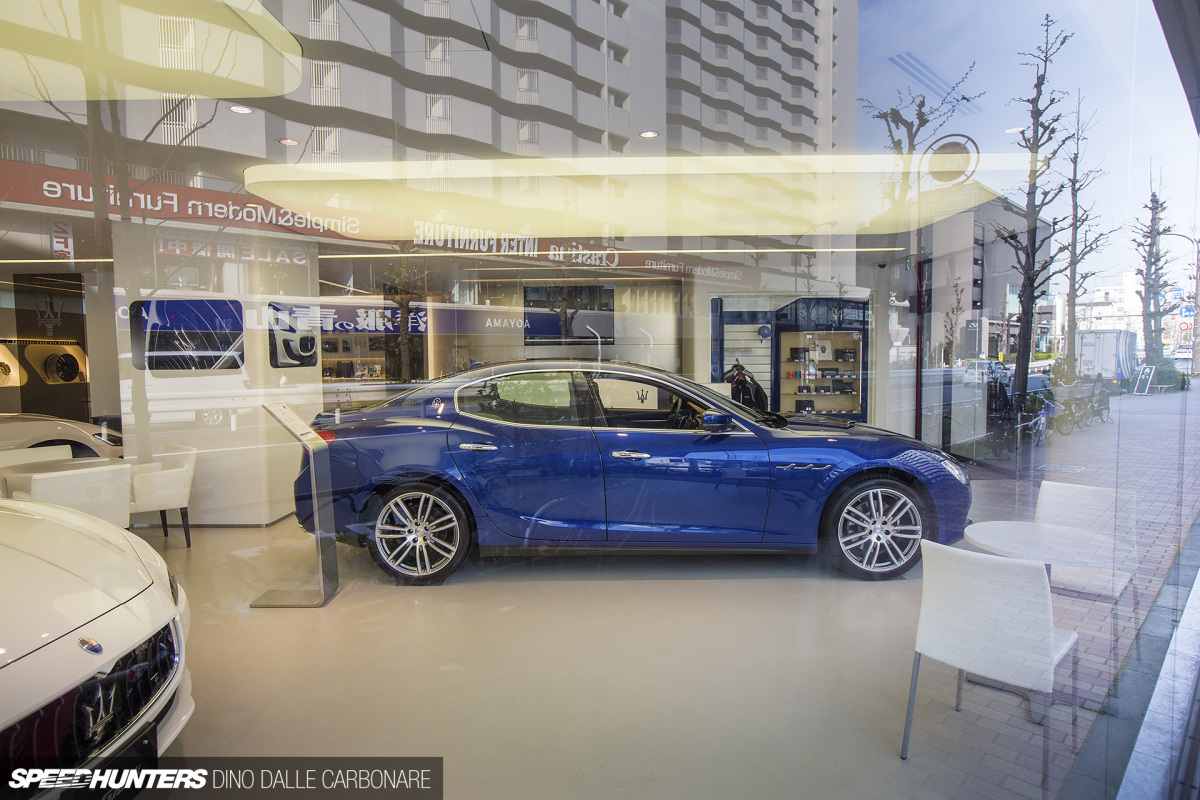 And now with the Ghibli allowing you to buy into the brand for a little less money than the V8 cars, Maserati has become even more popular in Japan. Deliveries of the Levante SUV should see the brand flourish even more in the coming years.
The Latest Luxury Car Vs. Vintage Air-Cooled Goodness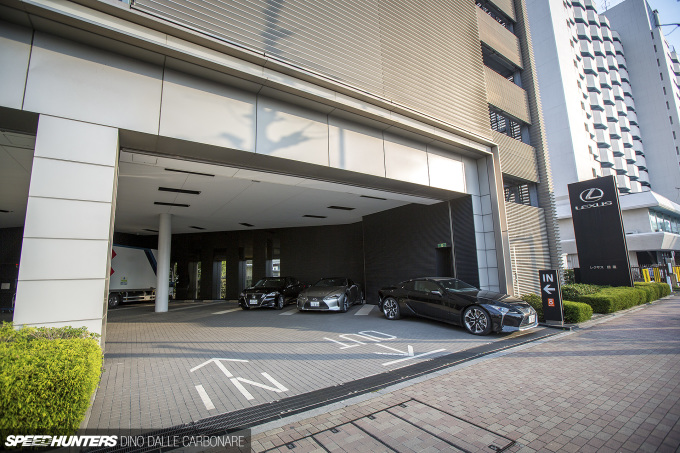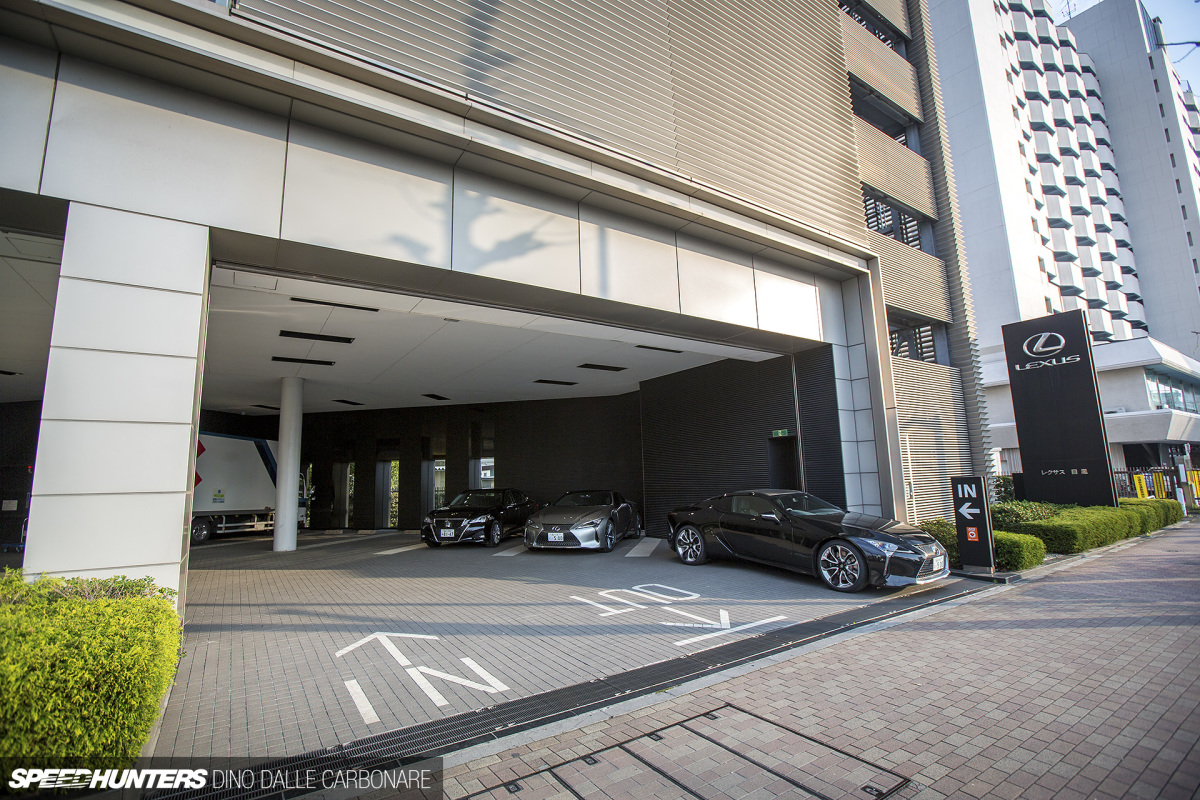 Next stop was one I wasn't really planning on, mainly because I didn't really want to list up every dealership on Meguro-dori. But passing by Lexus Meguro, the pair of LCs parked outside had me hitting the brakes instantly.
It was a good chance to take a closer look at the new luxurious coupe, a car I have yet to sample from behind the wheel.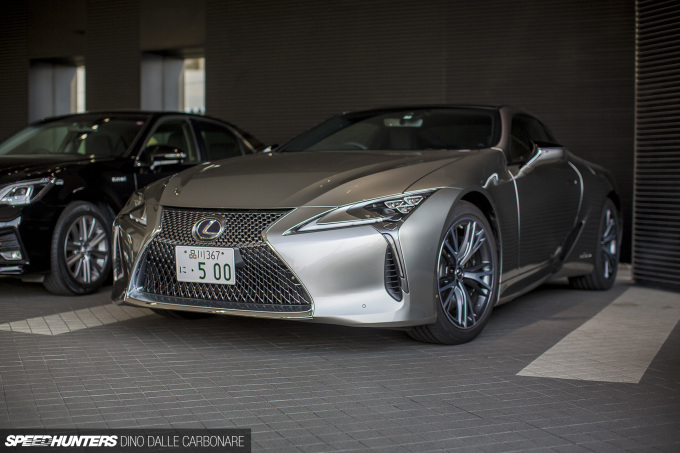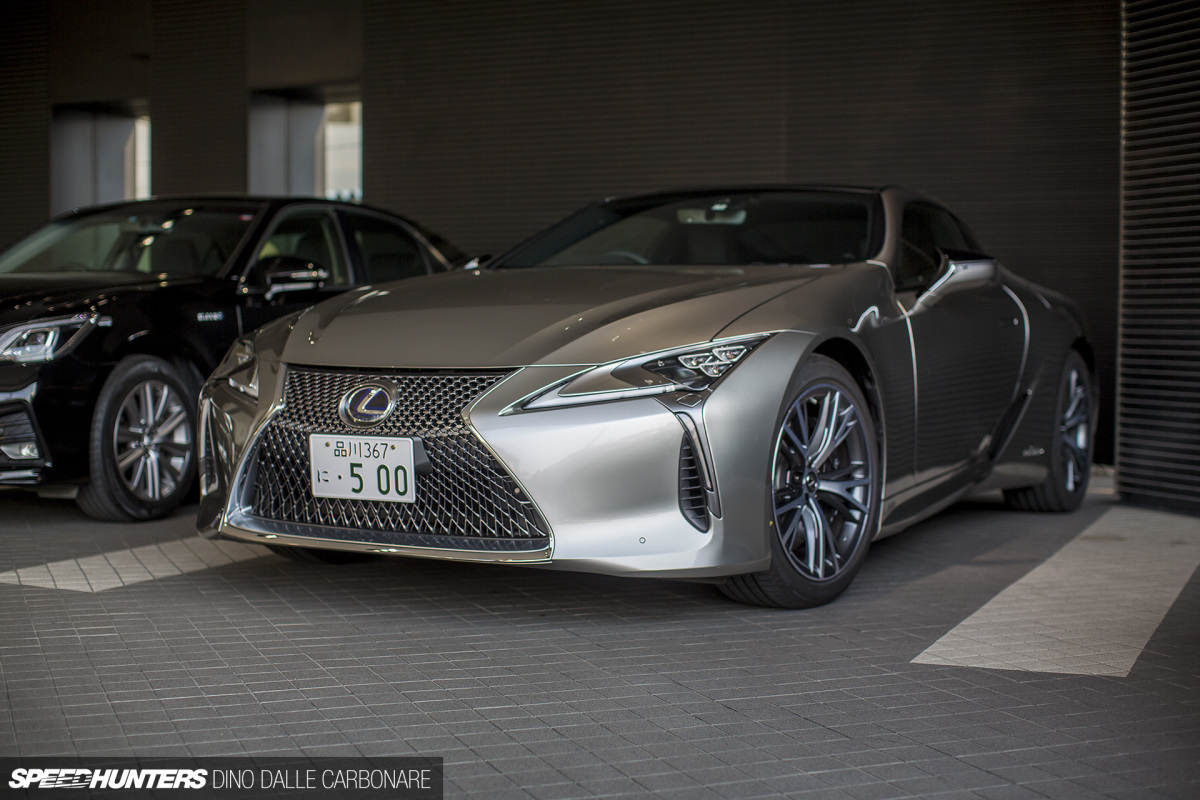 It's a strangely shaped and styled coupe, but boy does it have presence. I had a little glance inside at the interior and it's as cool and as Lexus-like as you would imagine. This is definitely a car I need to drive, and I'd be curious to sample both the V8 LC 500 and the V6 hybrid LC 500h.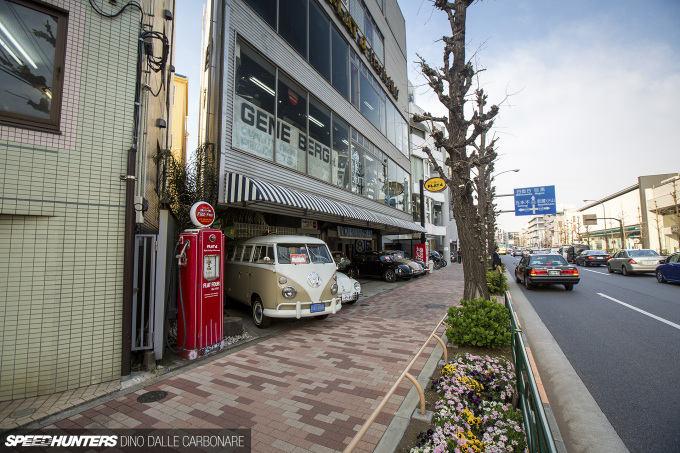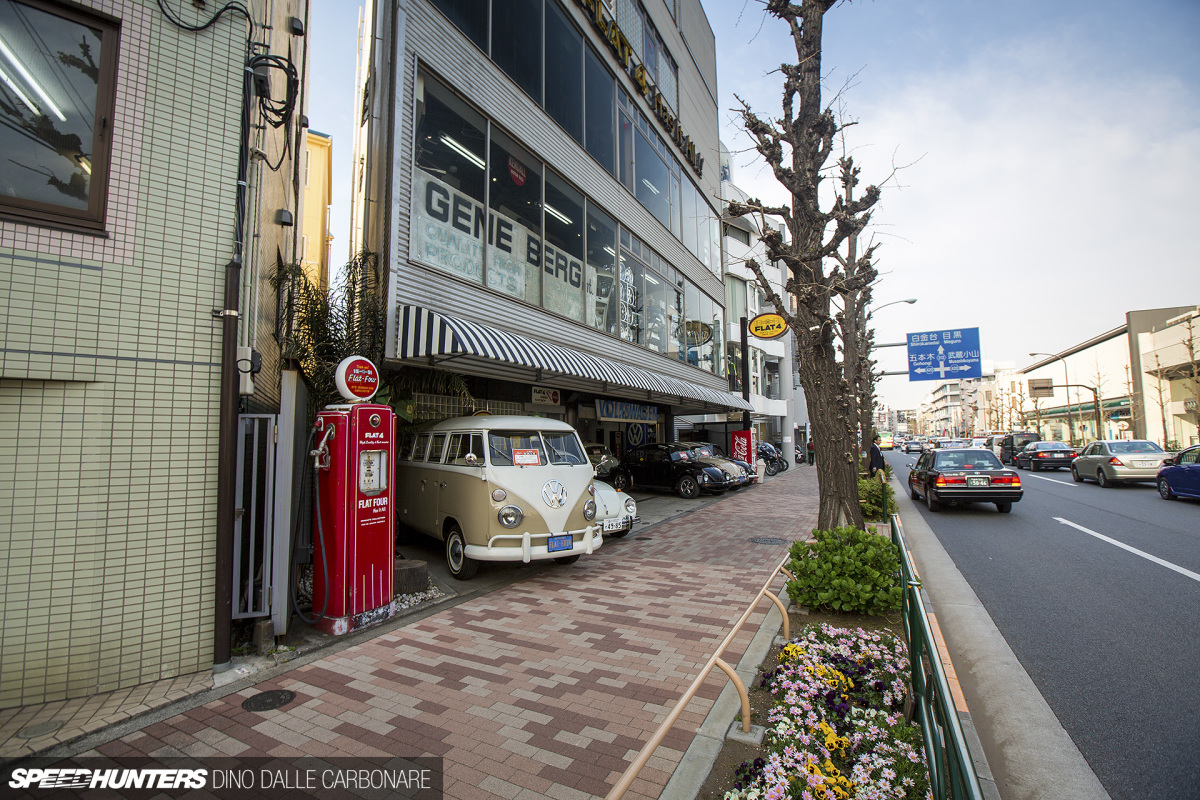 I had a little more pedalling to do before getting to FLAT4, one of the automotive highlights of this entire stretch of road.
If you're into VW air-cooled stuff, this is nothing short of heaven. The FLAT4 name resonates the world over; it's a shop that's been around for over 40 years now, setting trends, styles and records along the way.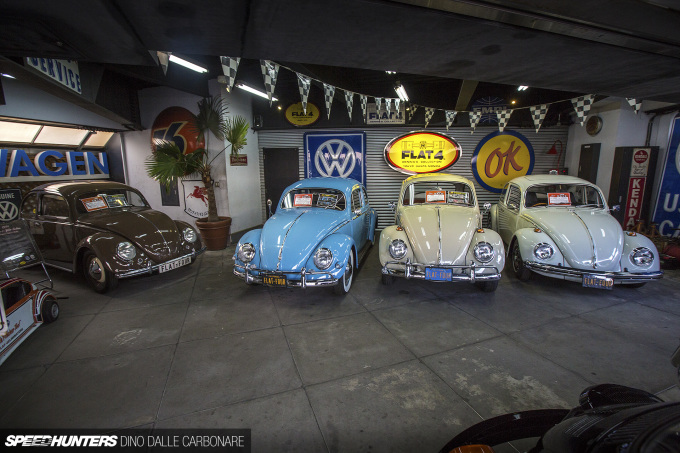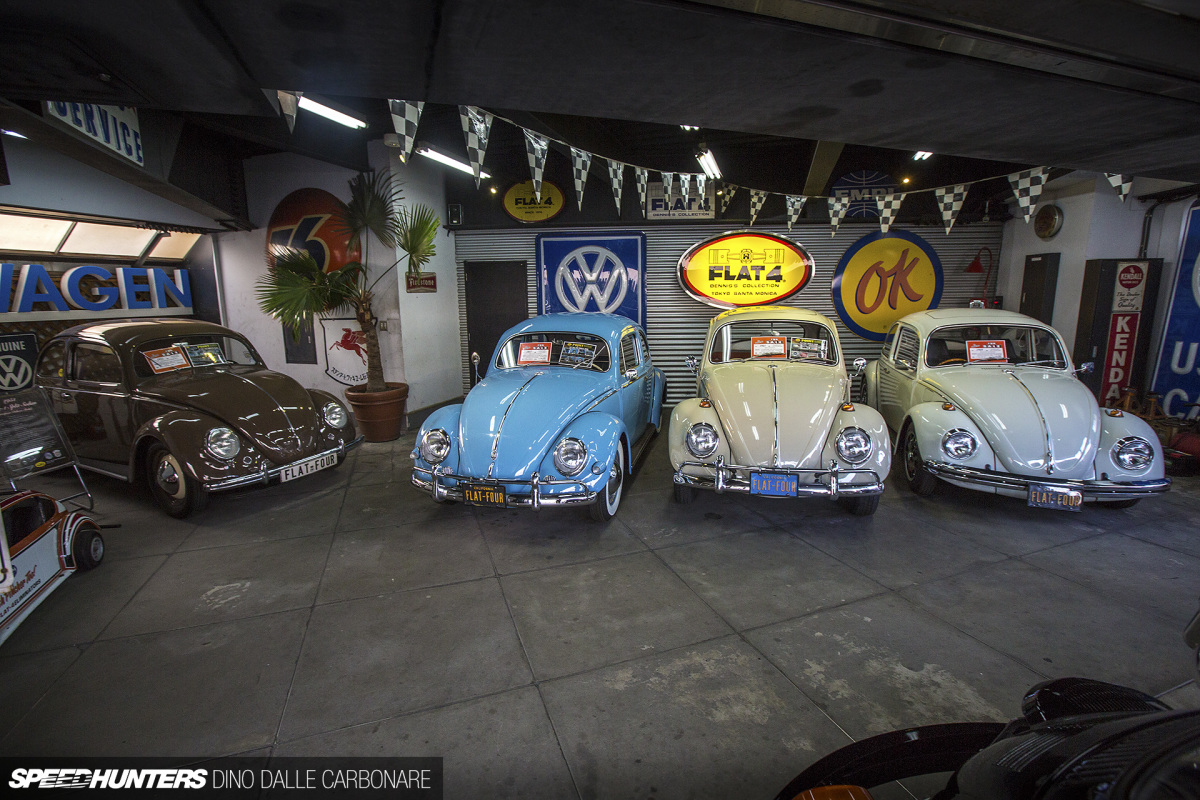 For a business located in central Tokyo, FLAT4's footprint is rather massive. A lot of stock is kept on the lower street-level floor, with the main shop area located on the second floor and the workshop on the third. In Tokyo, the only way to go is up!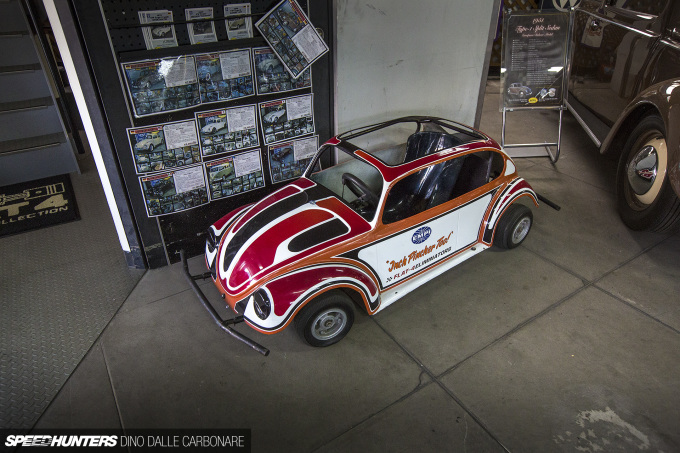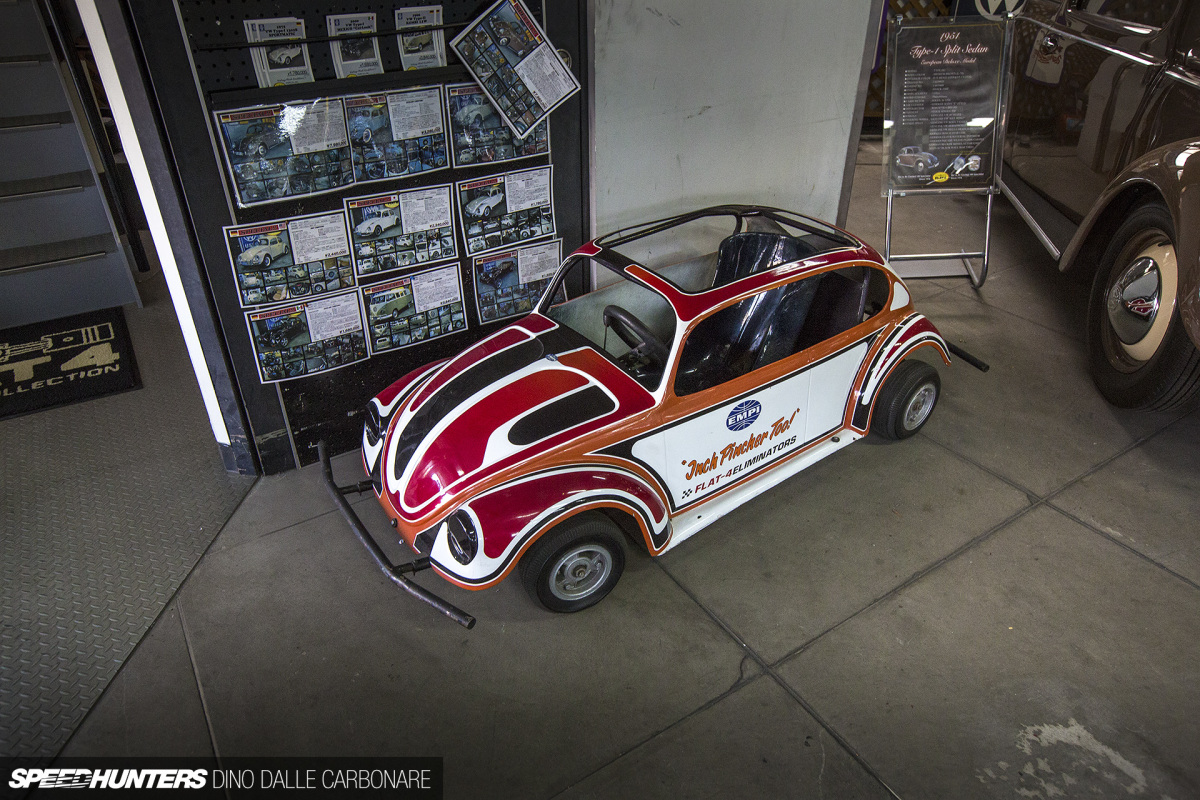 Now there's a cool soapbox racer.
Memorabilia and collectables set the tone as you make your way up the stairs.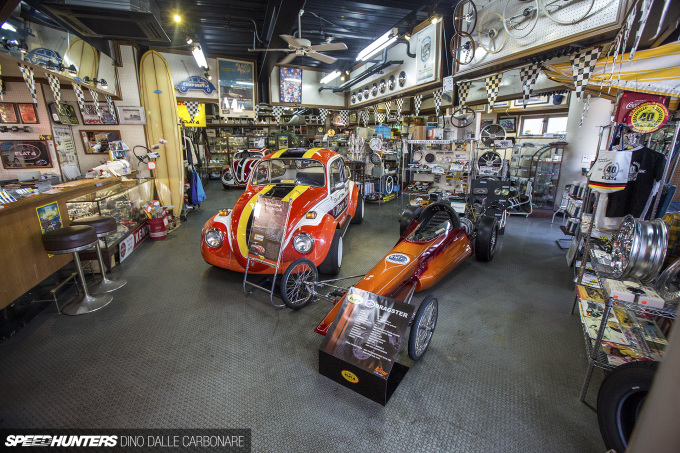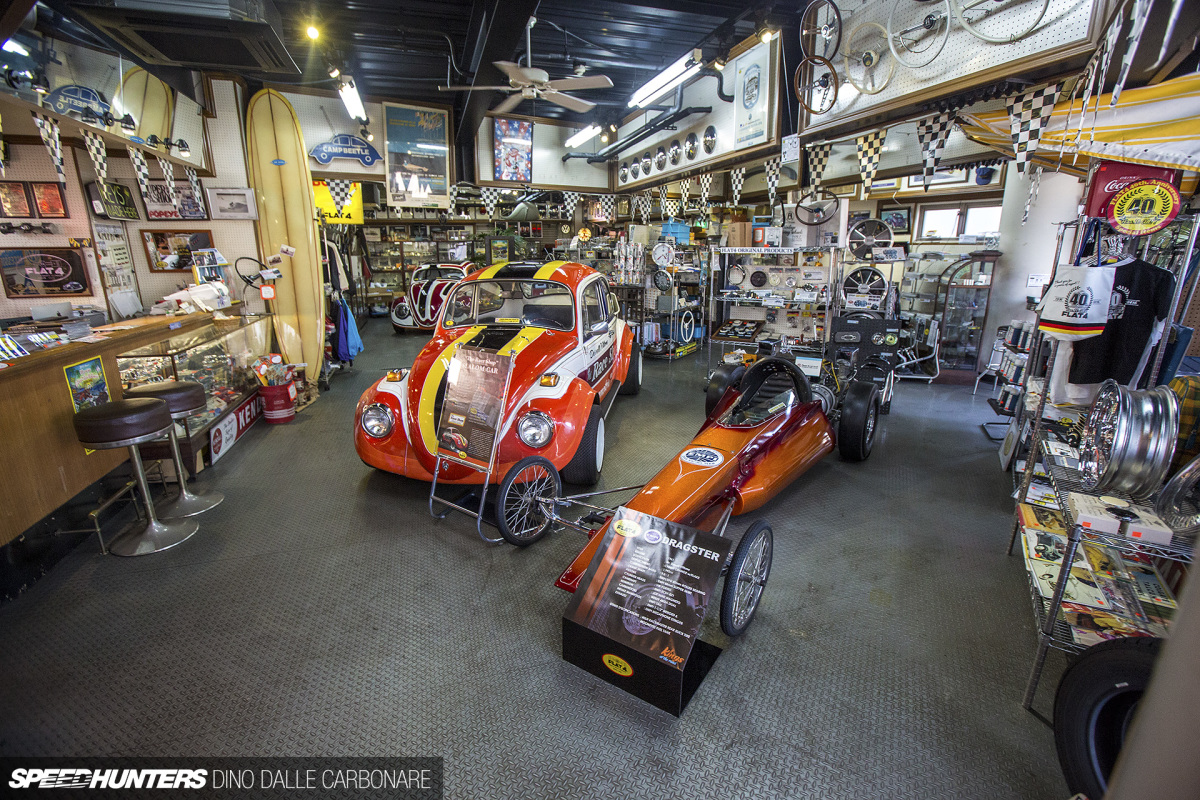 But it isn't until you open the door to the shop that you get the full effect of it all. FLAT4 celebrates the air-cooled world with enough stuff to blow your mind. I really liked the dragster on display which dates back to 1961; it's so compact yet packs a high compression 2.0-liter motor in the rear – fast stuff for the day.
The decor is beautifully vintage and tuning parts are everywhere you look. If you want to give your Bug or Bus a performance boost this is where you need to come.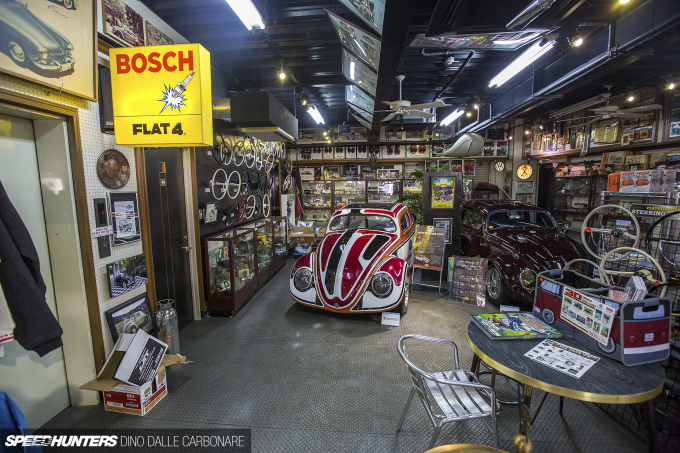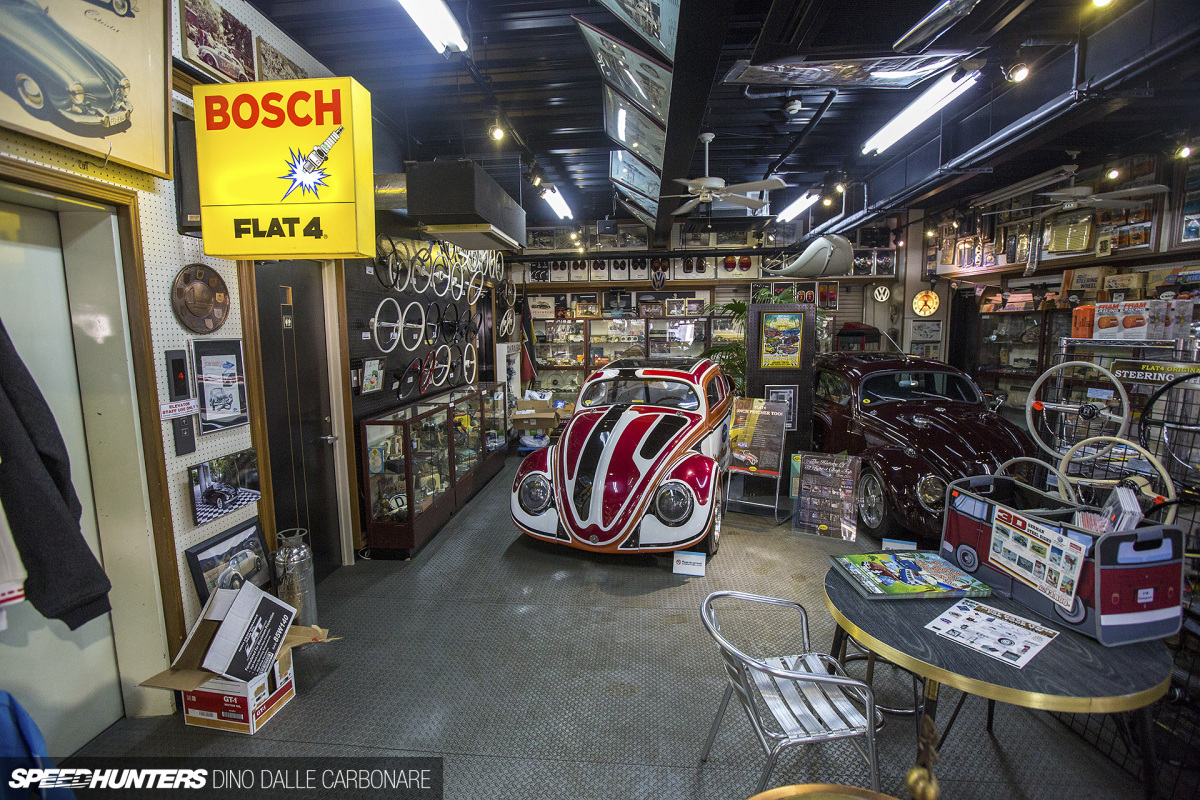 There were two more famous FLAT4 builds on display in the rear portion of the shop, most notably the Inch Pincher drag car which is what the soap box car downstairs takes its inspiration from.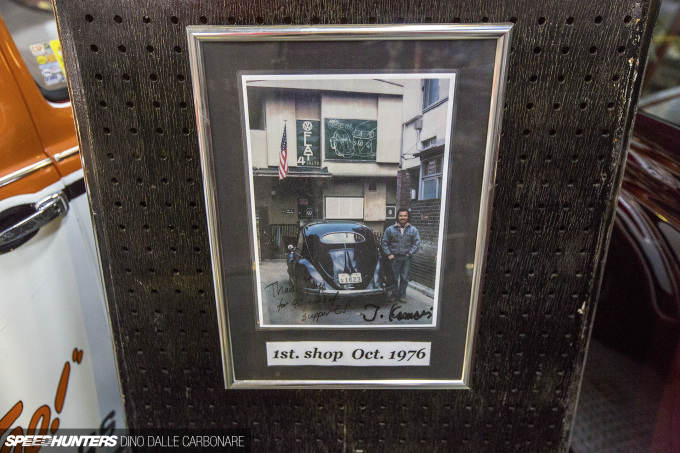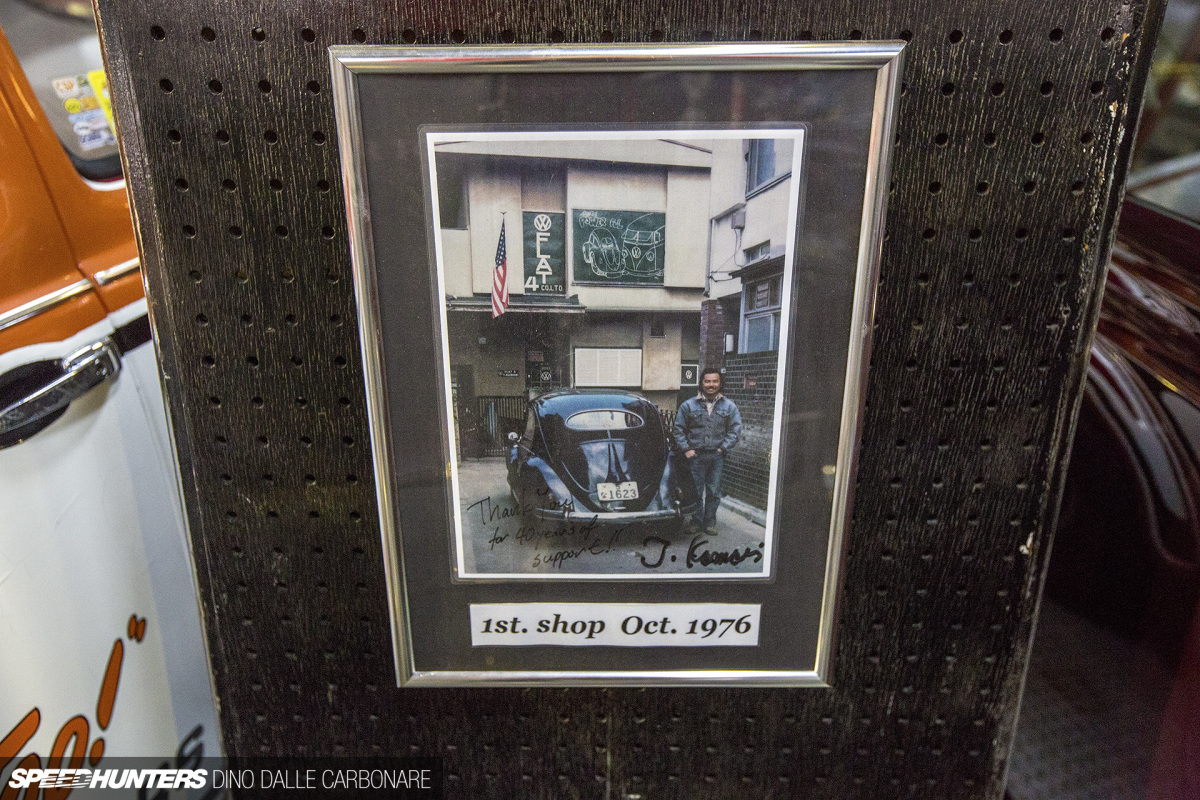 In between the two cars was a cool shot of the first FLAT4 shop taken over four decades ago.
Parts and more parts, you could easily spend a few hours getting lost in it all.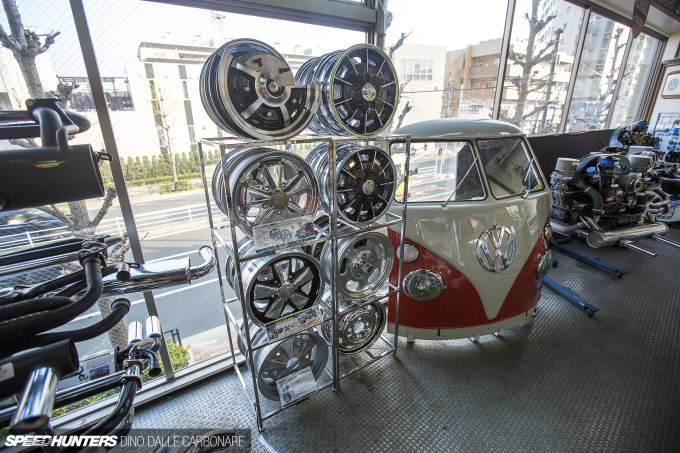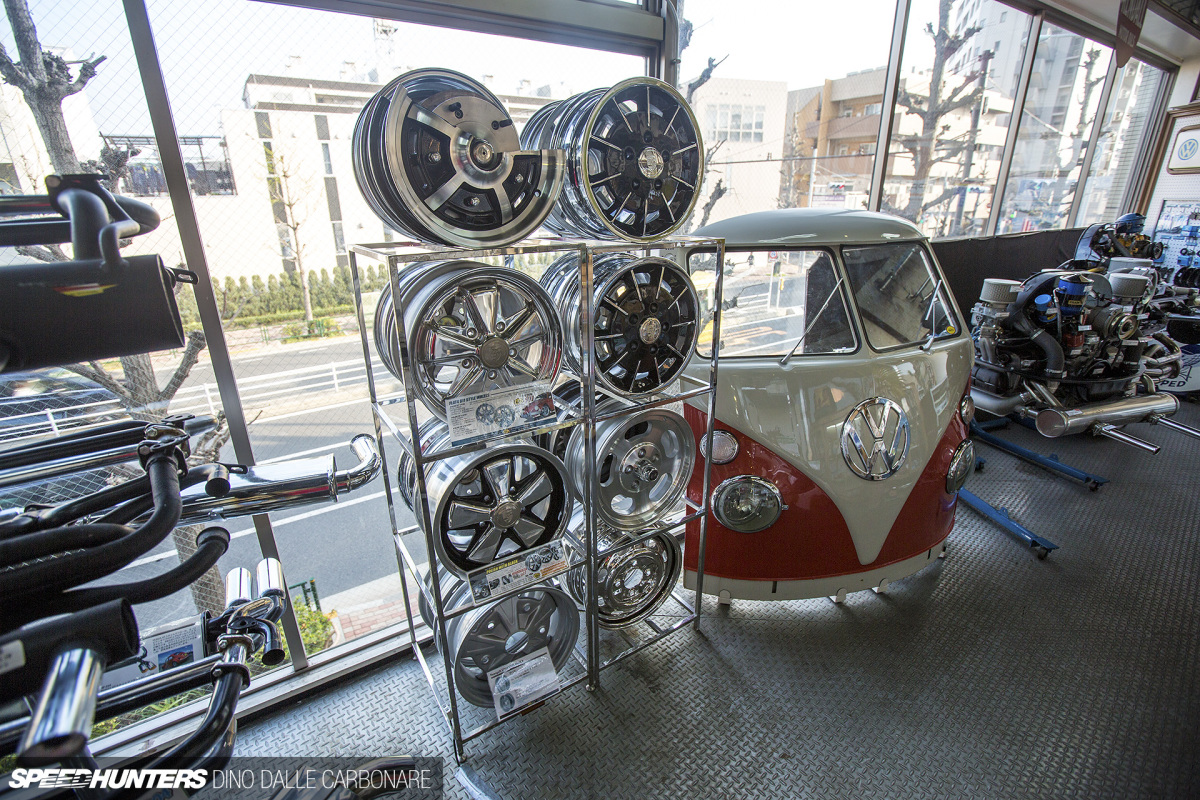 My favorite part of the shop was the portion that looped around the big window.
That's where big-power, ready-built motors were on display. FLAT4 has always been involved in performance and in particular drag racing, and this is where its expertise lies.
Meguro-Dori Is A Wrap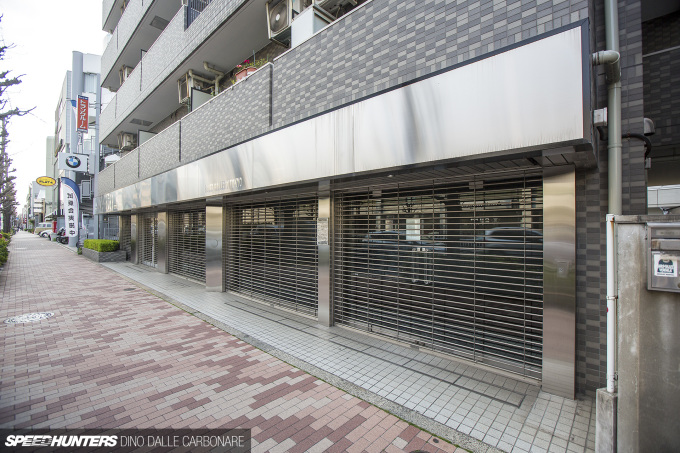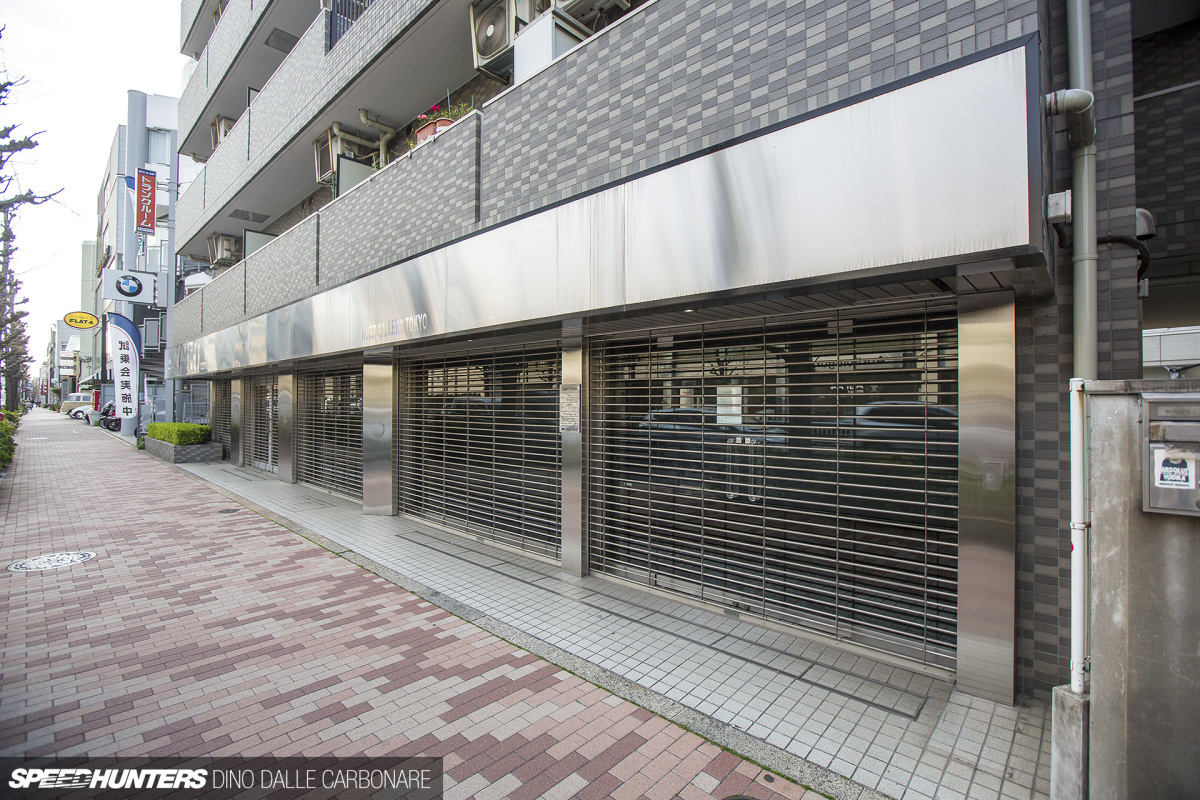 Next to FLAT4 is a BMW motorcycle dealership, but next to that is this place, Buzz Gallery Tokyo. Unfortunately it was closed on this particular day, but this is a shop that sells licensed Shelby Cobra replicas. I'll have to drop by again in the near future as their cars look pretty legit with a ton of performance to boot.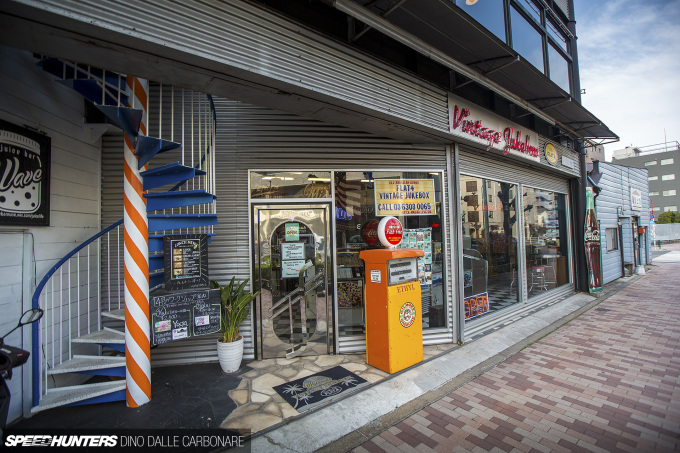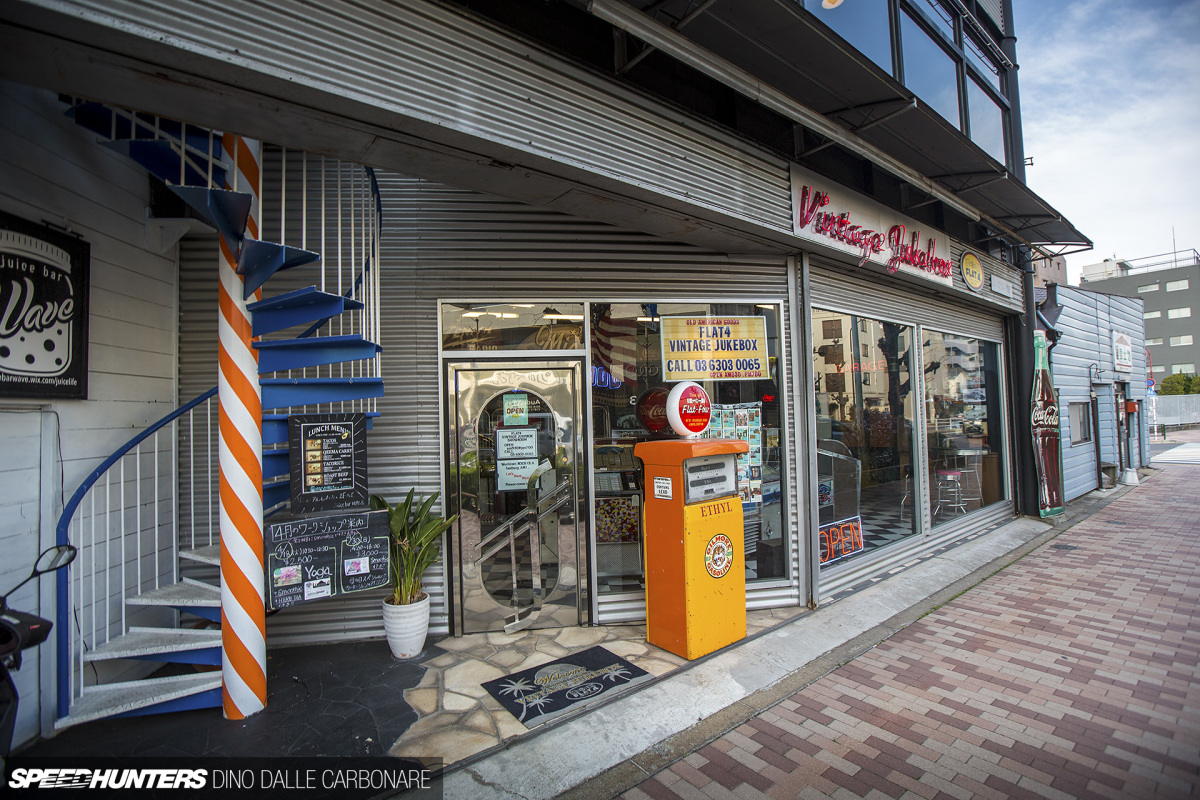 Still part of FLAT4 and right next door to the Cobra specialist is Vintage Jukebox.
It's pretty much what the names suggests – a shop catering to reselling old and refurbished jukeboxes.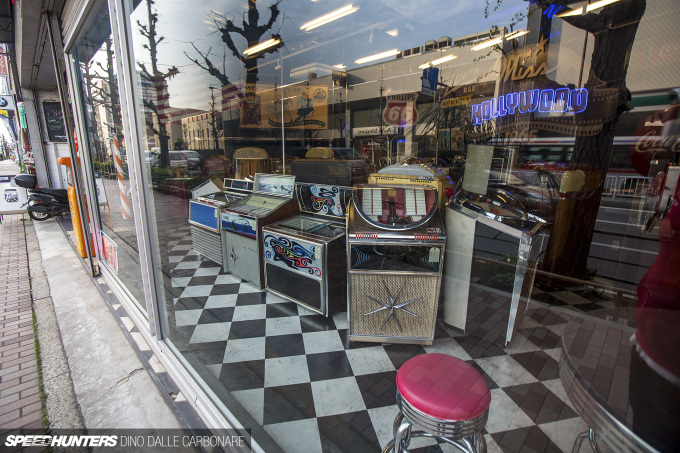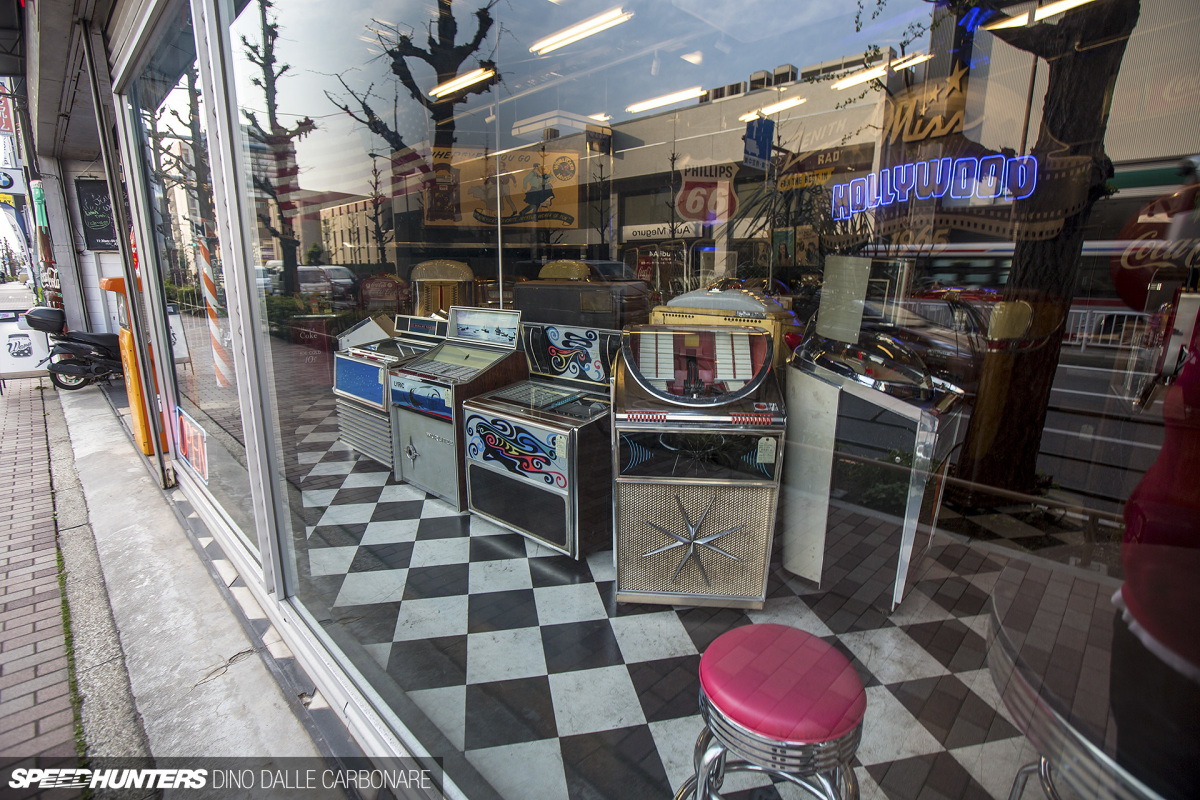 It may not be car-related, but who wouldn't want an old '50s or '60s box like this sitting in their office, mancave or garage?!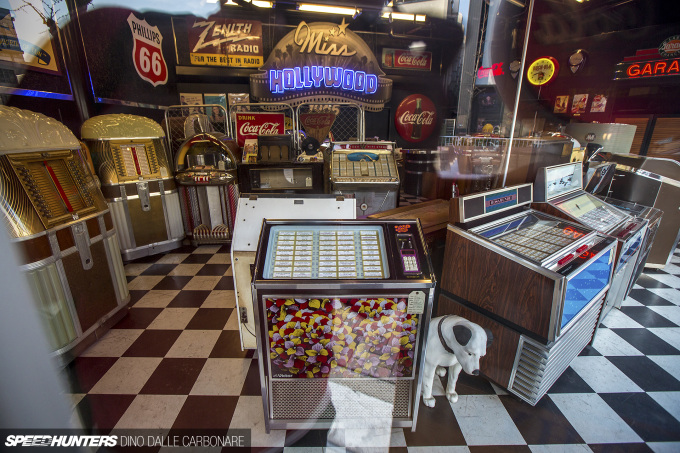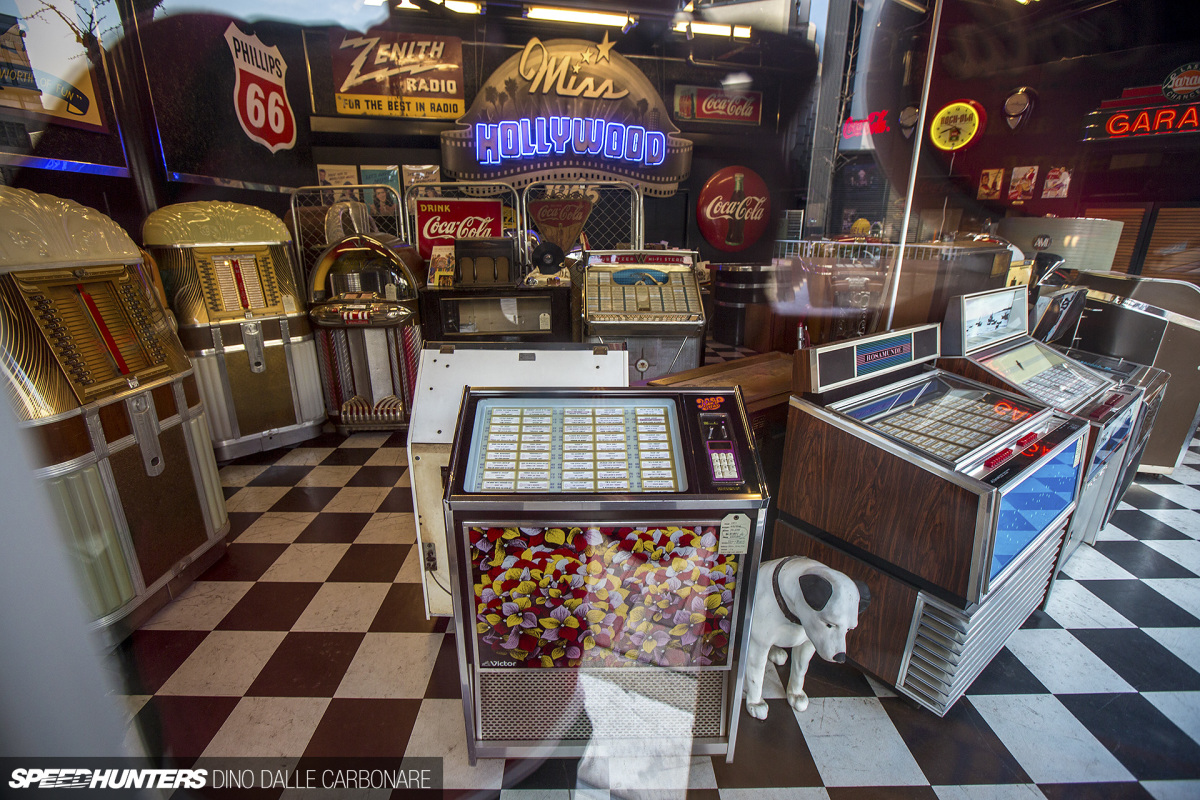 I can see why FLAT4 got into this business, it's a perfect fit with the scene they're in.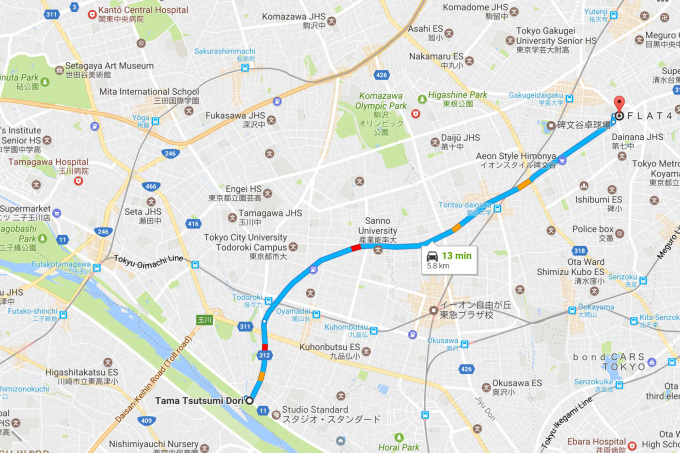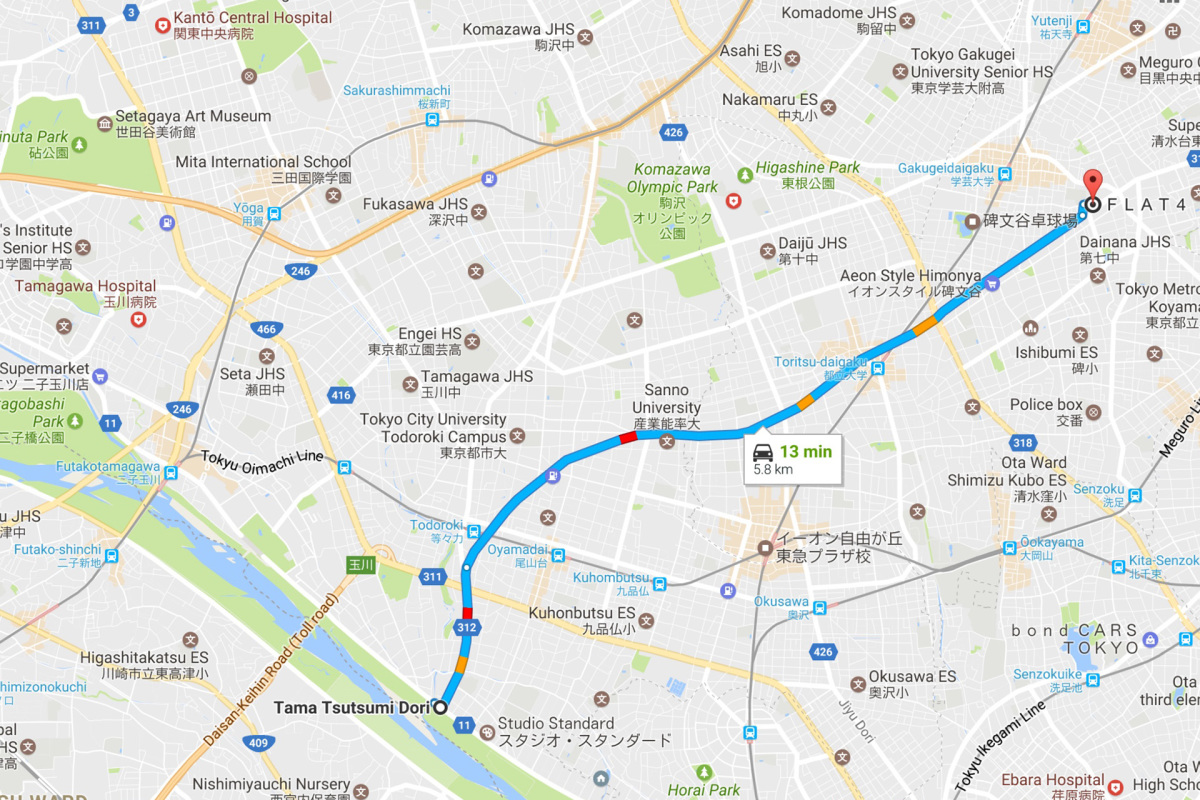 And that my friends brings the Speedhunting ride down Meguro-dori to an end. From Vintage Jukebox onwards, the other half of the street becomes laden with homeware shops selling all sorts of stuff, from antique and post-modern furniture, right up to imported designer stuff. It all makes this one of the most interesting and hippest streets in Tokyo. Maybe you'll check it out if you ever travel to Japan!
Dino Dalle Carbonare
Instagram: speedhunters_dino
dino@speedhunters.com