In my first post on Project 996 Turbo I touched on the wheels and tires, and then in my second update I talked about some power and suspension upgrades.
After getting most of the important stuff out of the way, or at least to a satisfactory (for the time being) point, I've started to focus more on the little things.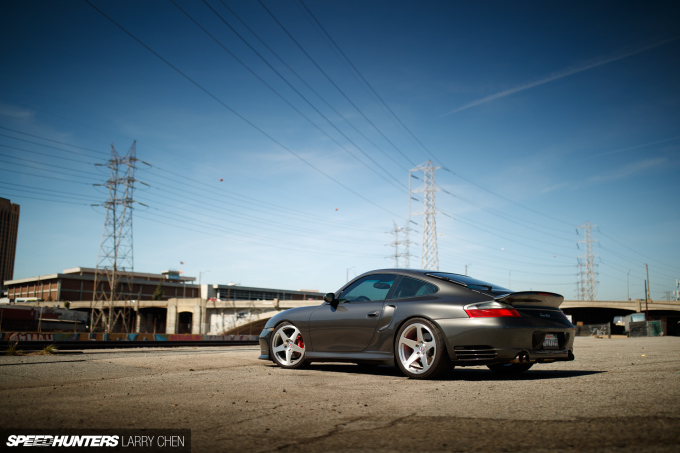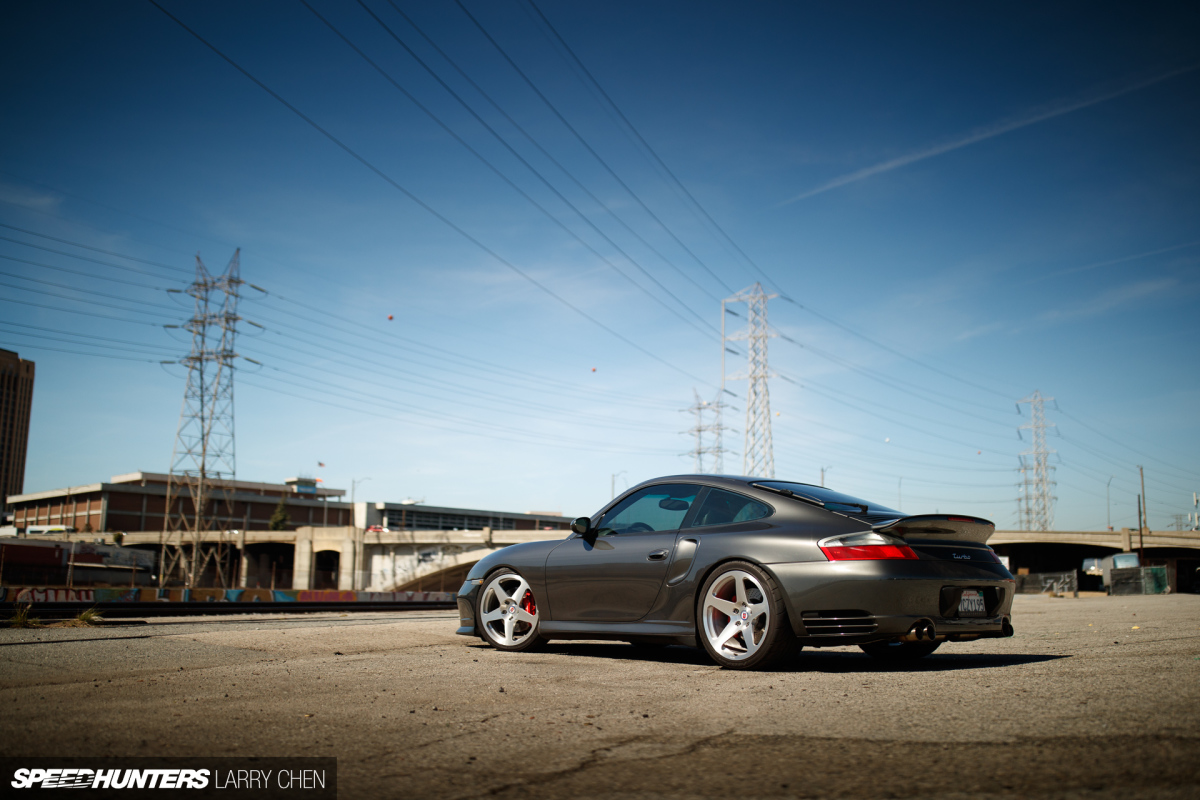 When I first picked up the car it was in rough shape to say the least. In fact, the body was the only part that was in fairly good condition. As I mentioned in the previous posts, I've fixed the transmission, the terrible coolant line design, as well as all the other stupid little things that go wrong on these cars.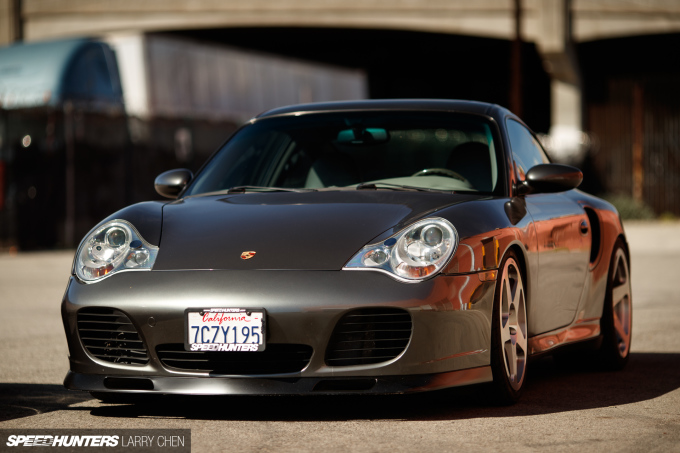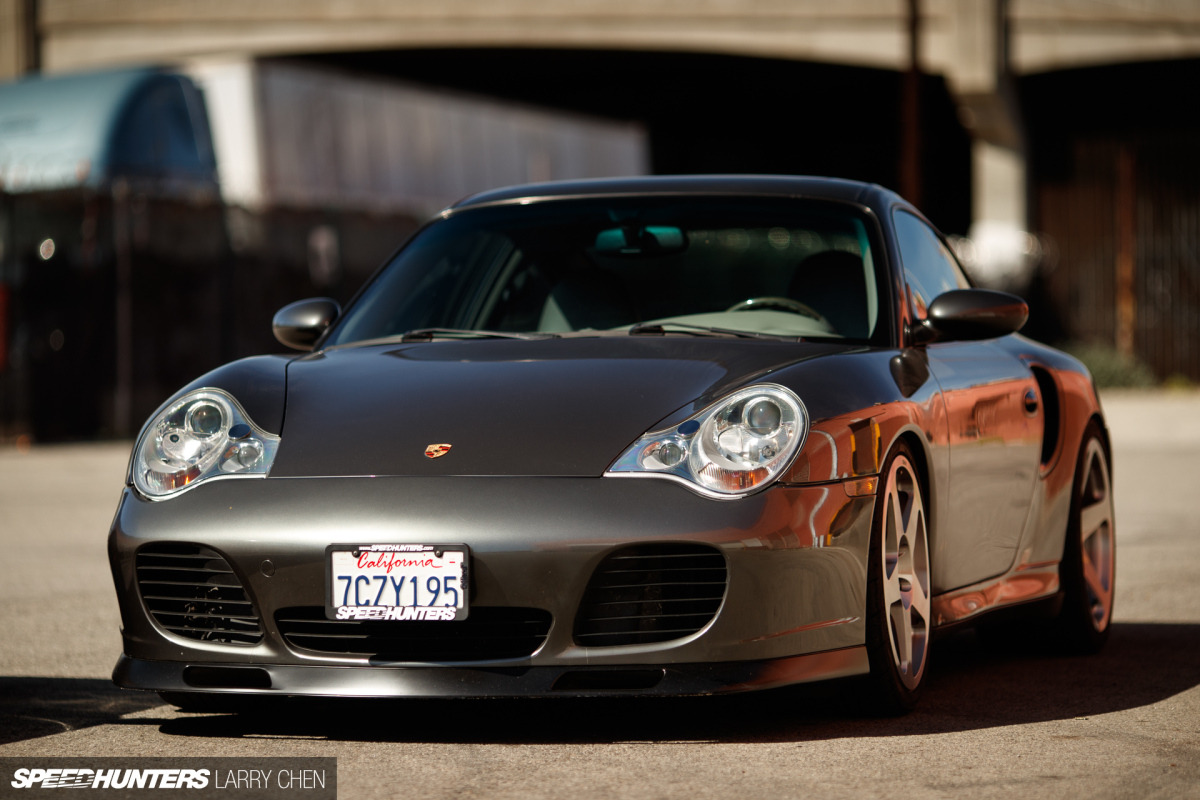 But at the end of the day, I knew what I was getting myself into with a 15-year-old super car. Issues are to be expected. For me though, the fun part has been working on the little things either by myself or with the help of friends.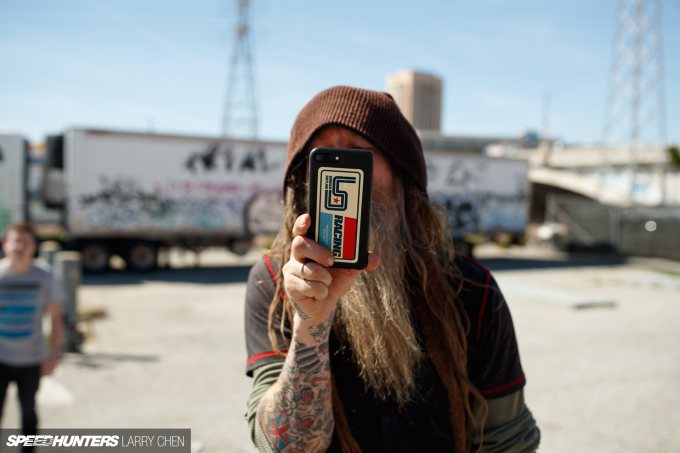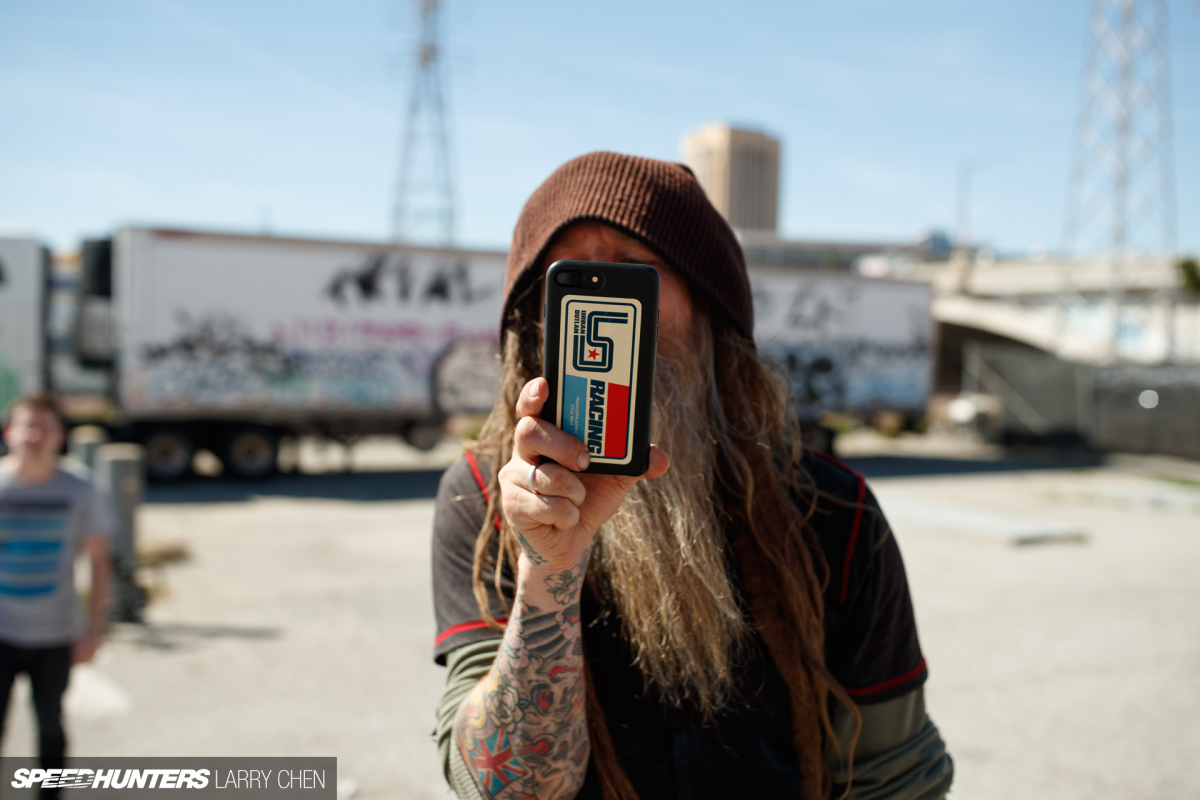 It's been quite a while since my last Project 996 Turbo update, so I figured I should spend one of the few days I have off going for a cruise to visit a friend. Seeing as Magnus Walker recently bought his first water-cooled 911, I figured it would be a good opportunity to take some photos of it with my car. After all, his is also a 996, but in GT3 trim.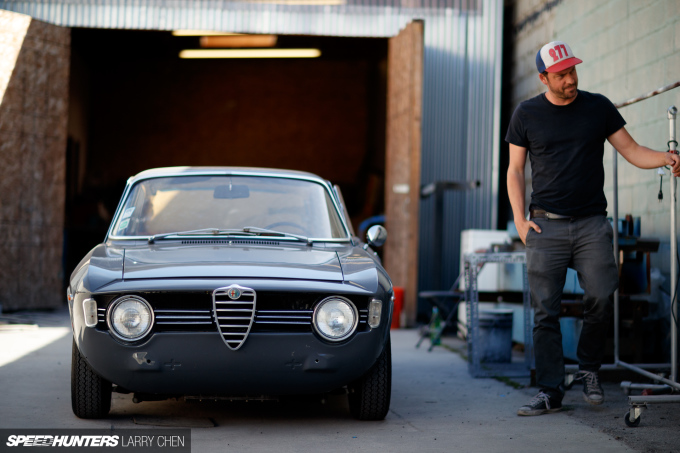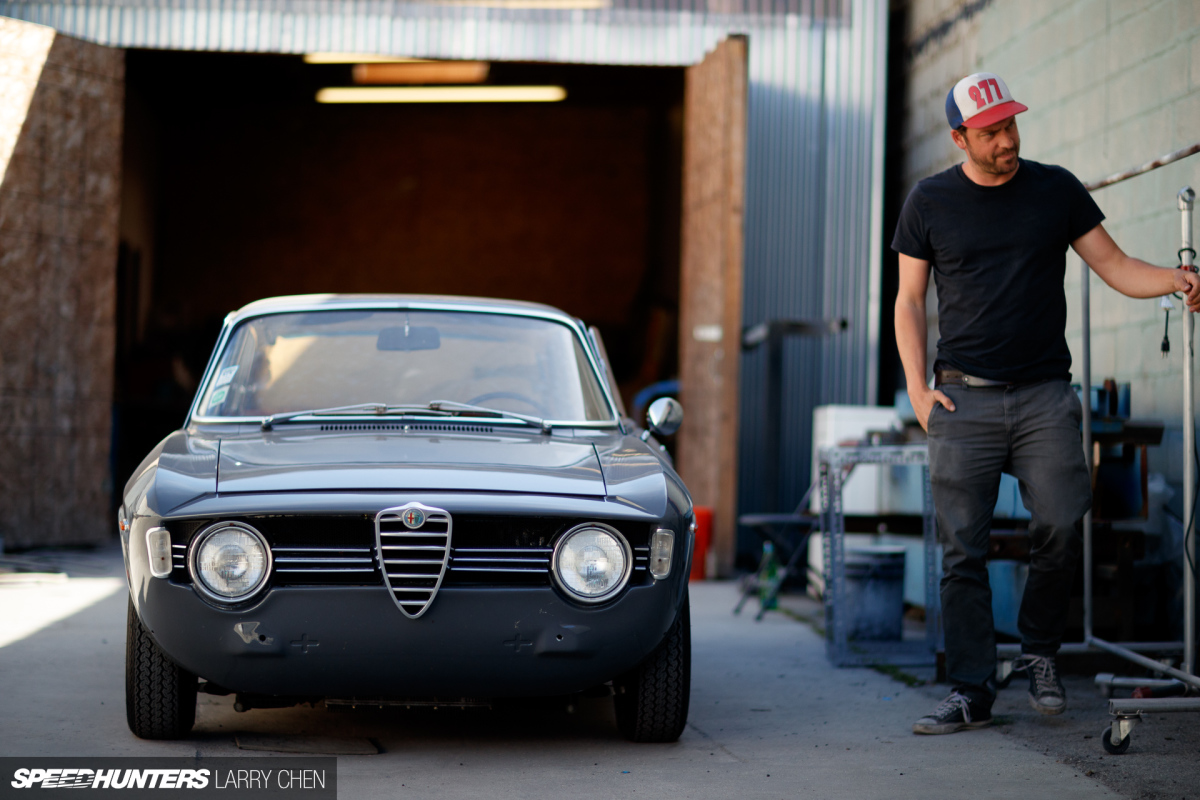 At the same time, I got to take a peek in the workshop across the way from Magnus's garage. Matt Alchemy runs the paint and restoration shop here, and had something to show me.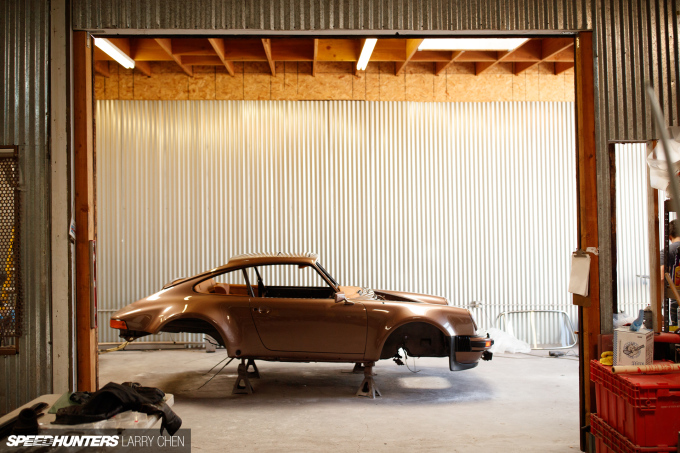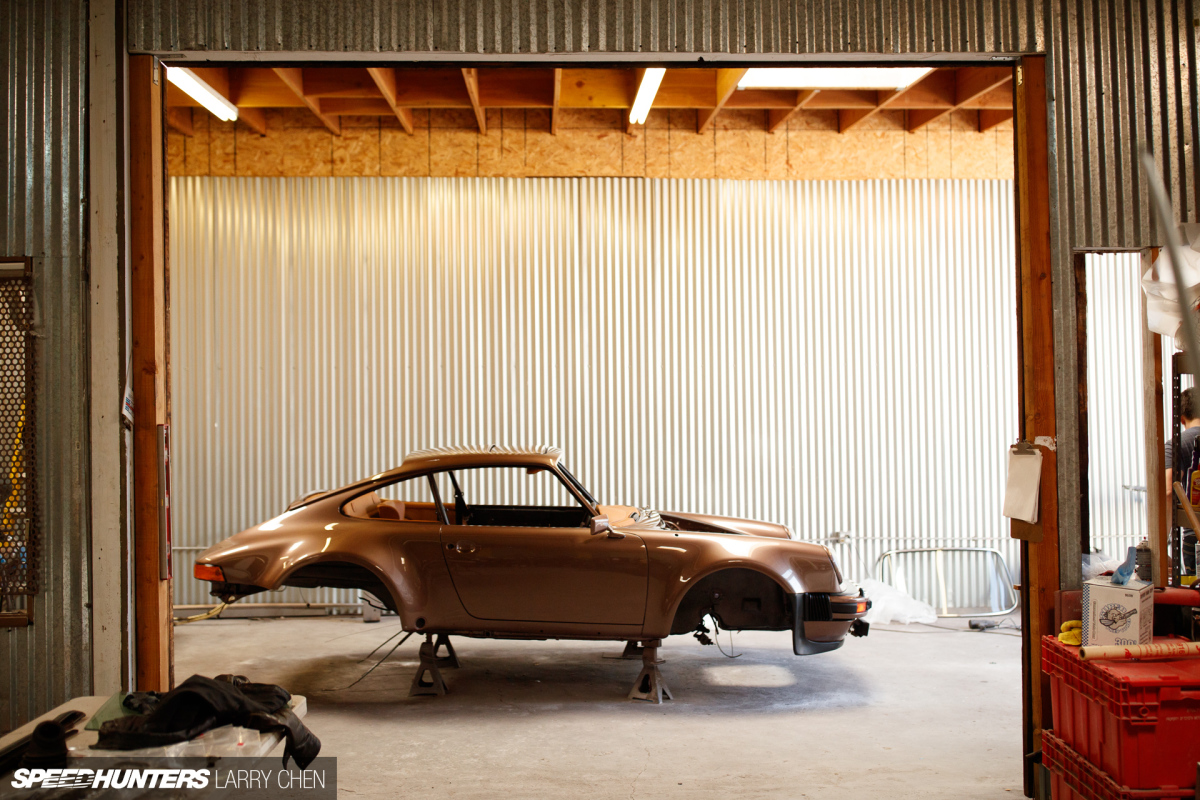 Remember Magnus's red 930 Turbo I drove a while back? Well, it's now brown, the car's original color. It's a rare beast too, one of only 15 right-hand drive Turbos produced in 1975.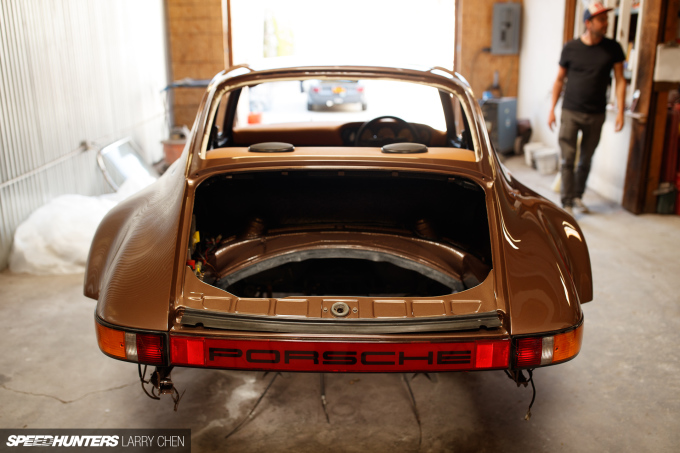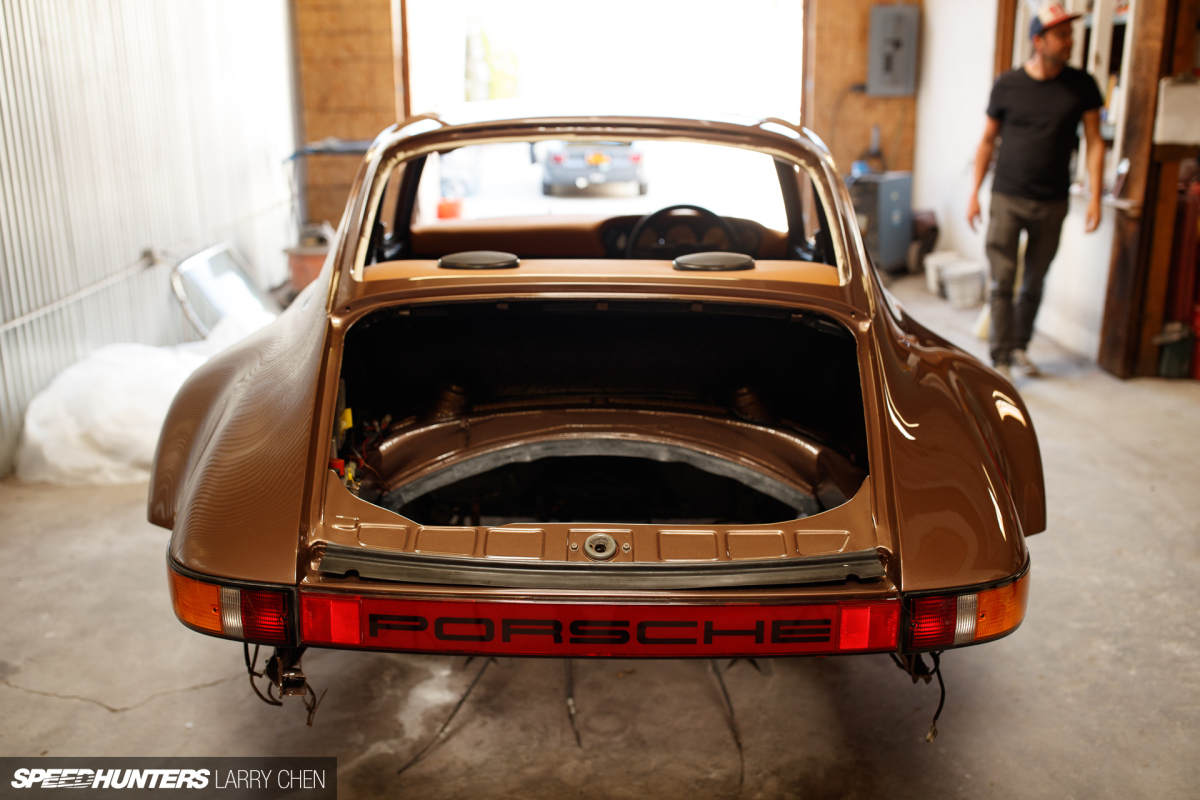 Piece by piece, Magnus and Matt are restoring it to its original glory.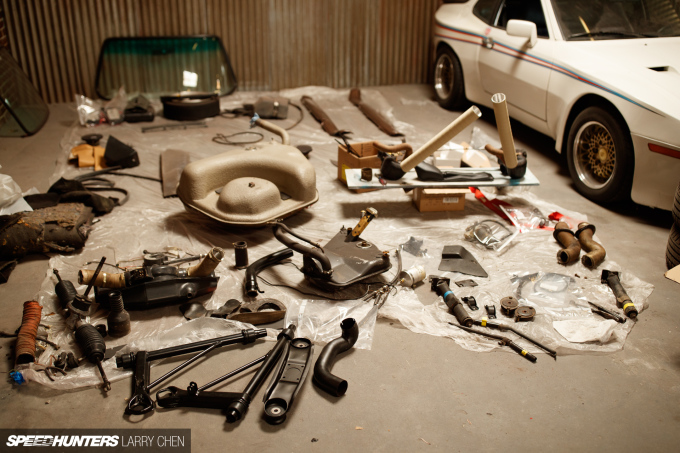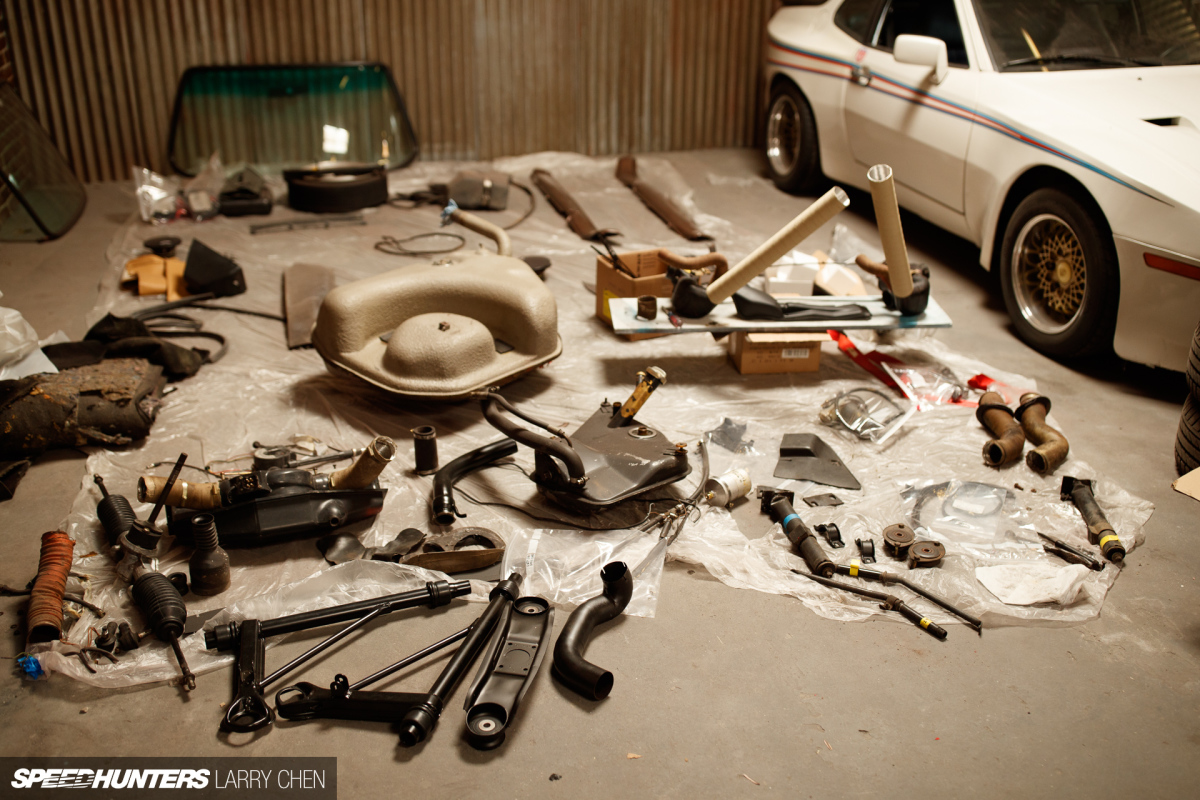 If I was tasked with putting this back together, my head would explode.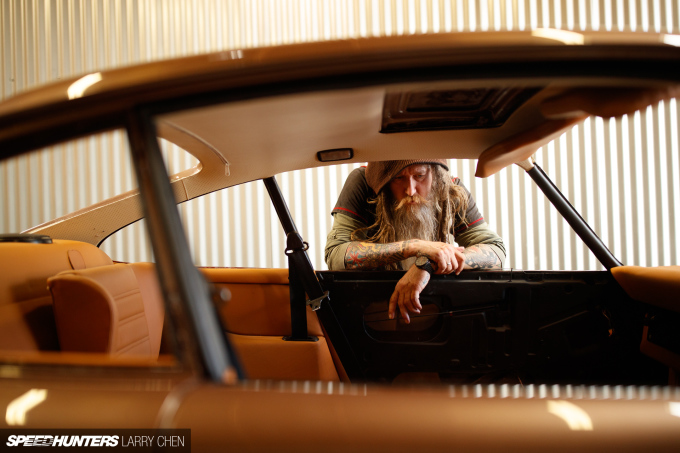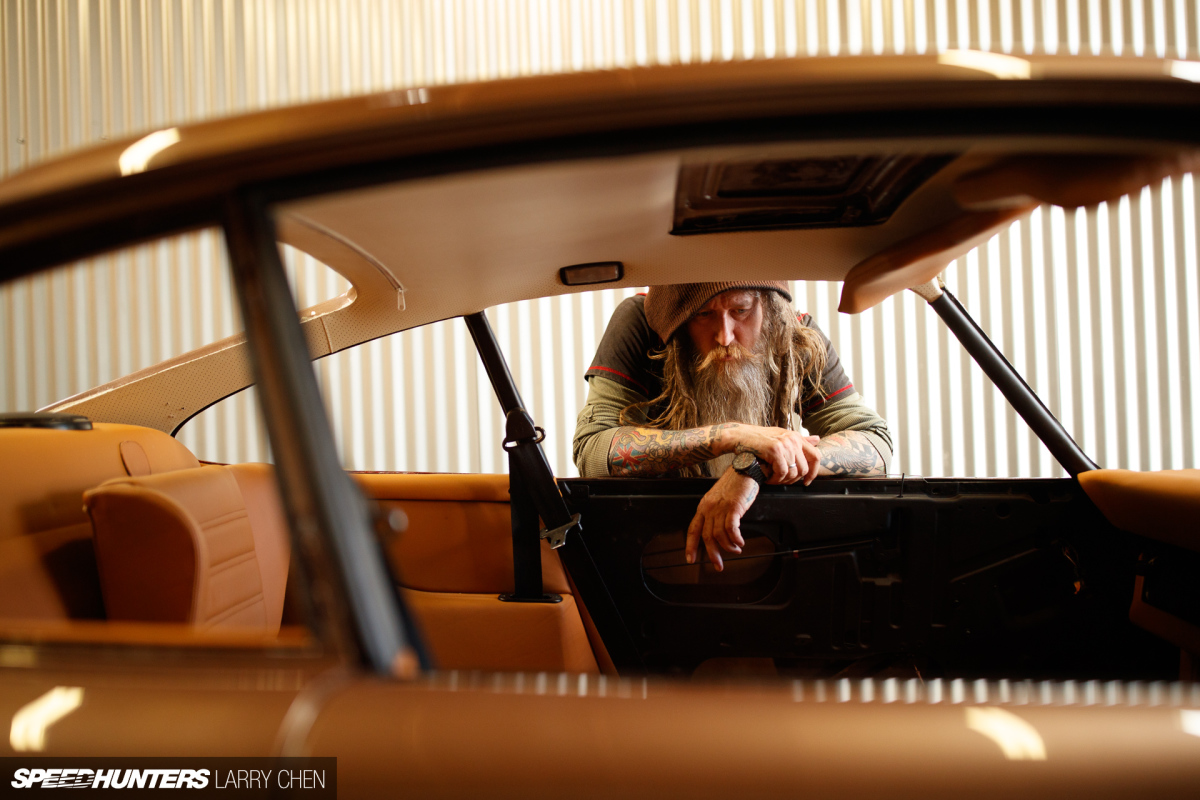 I'm definitely looking forward to seeing how this brown beauty turns out. For now these few preview pics will do.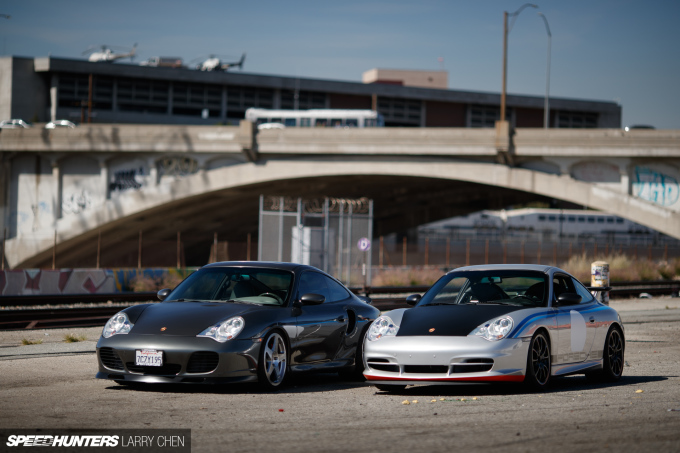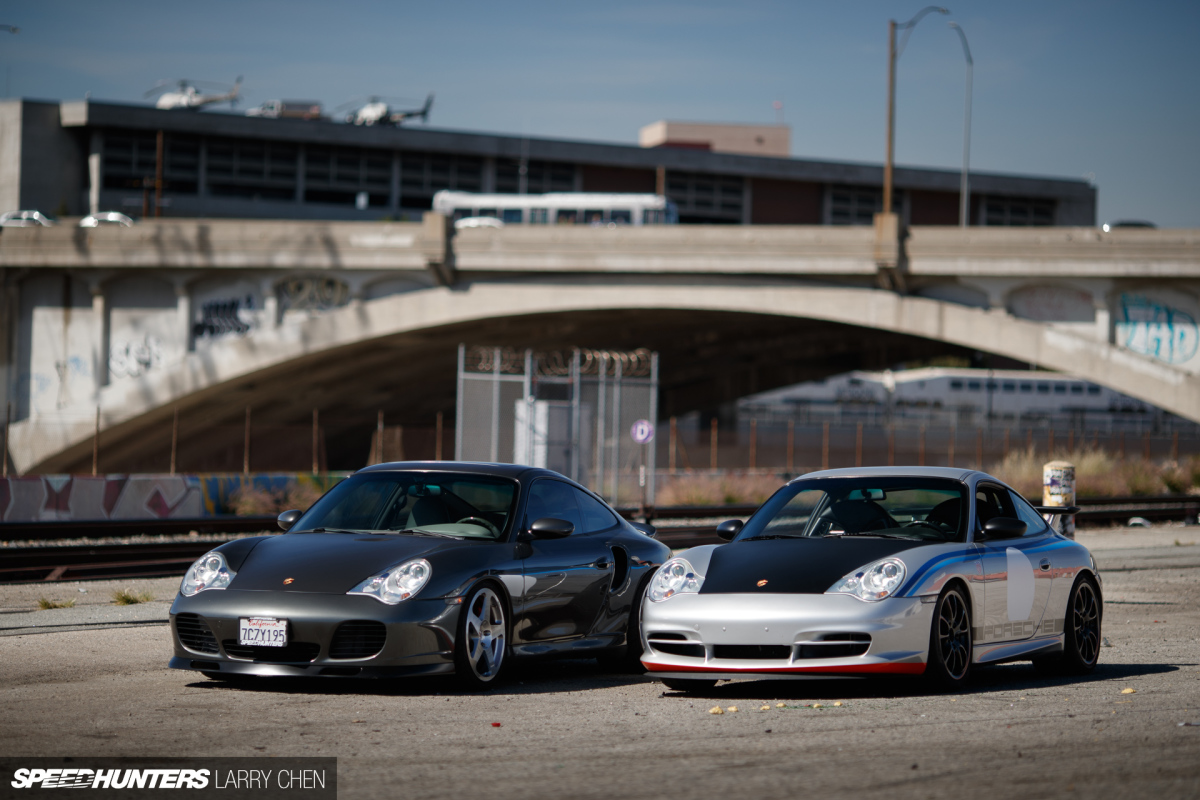 I thought it was pretty cool for Magnus to choose the 996 GT3 as his first water-cooled 911, because we all know it was the bastard child of the model line. No one likes the 'runny egg' headlights. Not even I like them, but I do have to say, they have grown on me since I bought the car three years ago.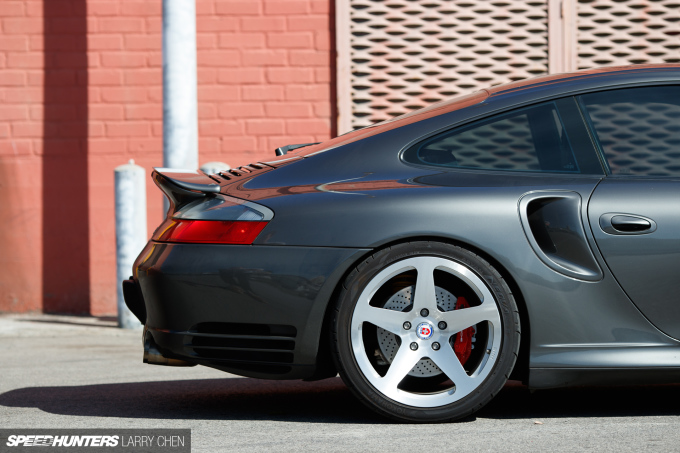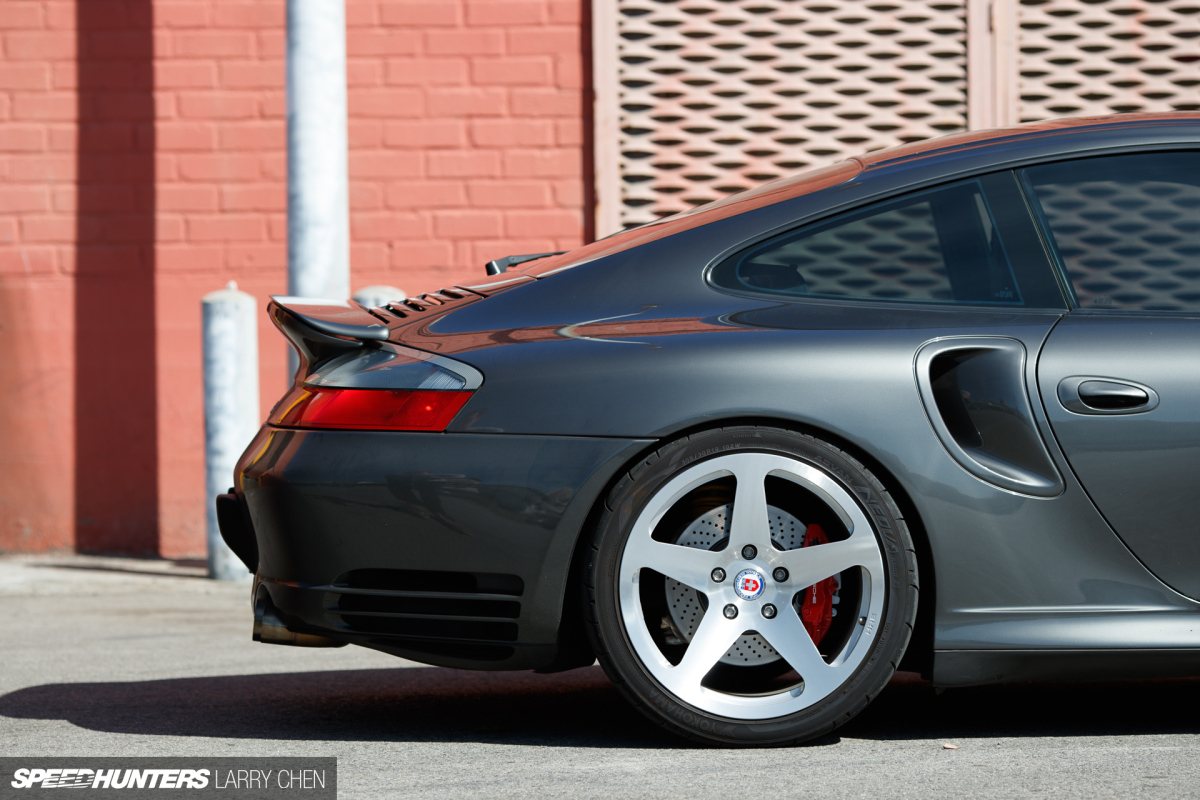 The first thing I needed to change after adding power were the stock brakes. They didn't look all that great as they were very worn, but worse still the rotors were warped.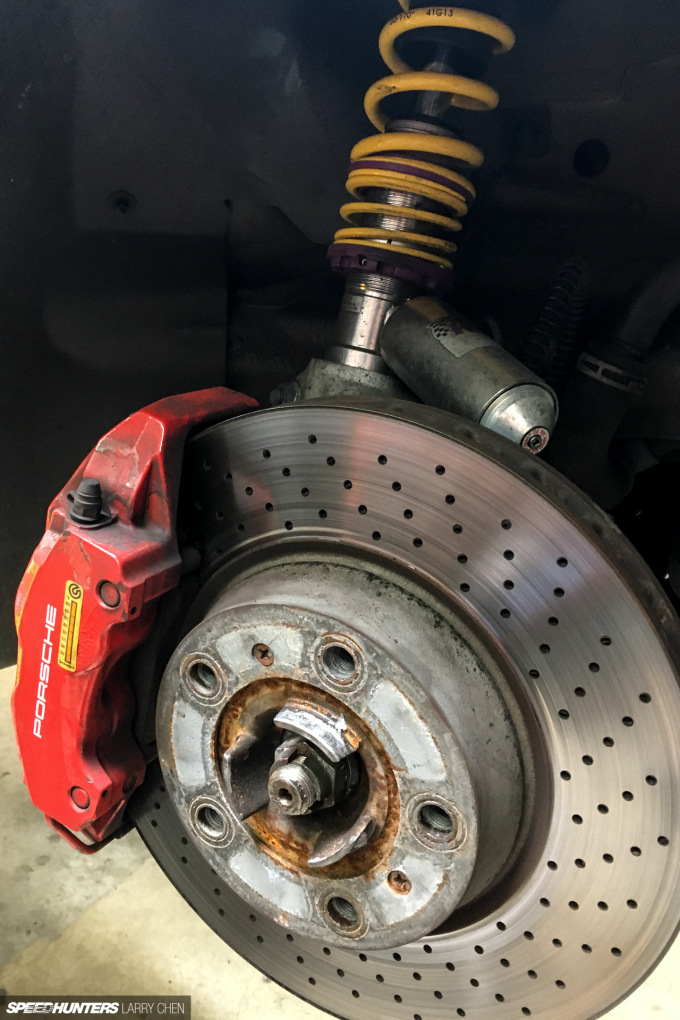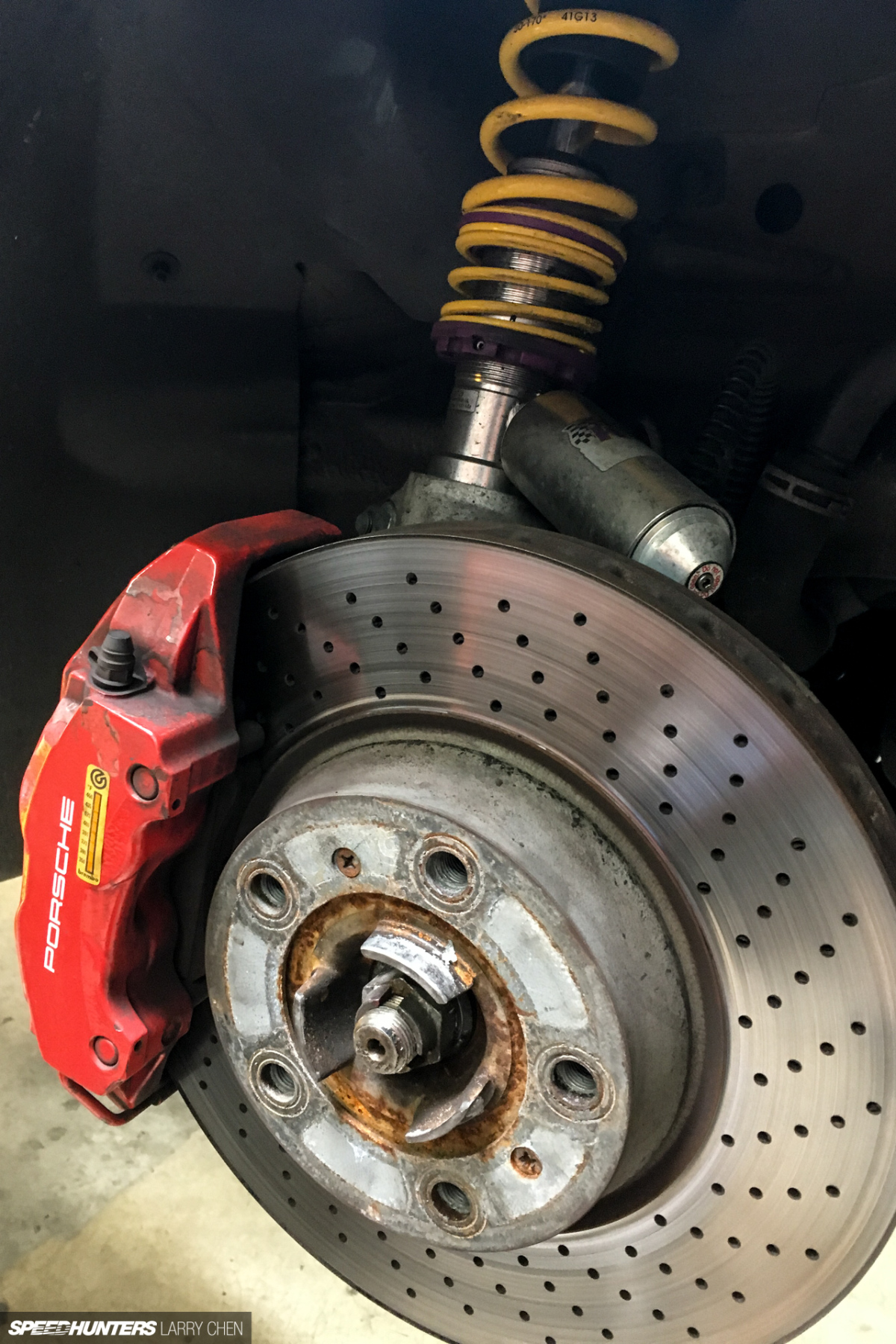 I would not have been surprised if these were the original rotors. I did change to track pads early on, but they squealed way too much, so as I do most of my driving on the street I switched back to a road compound.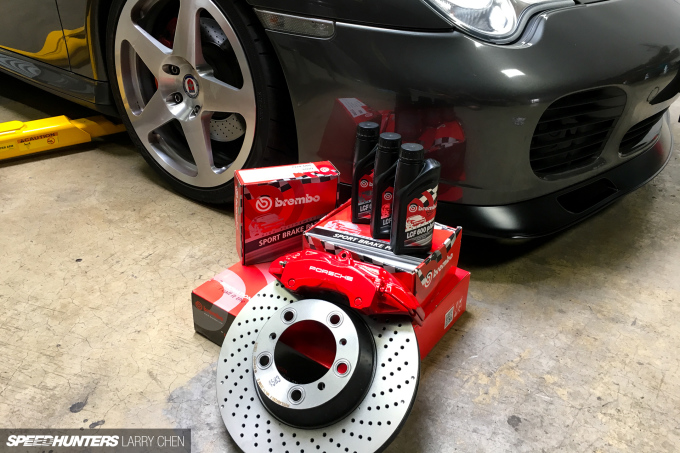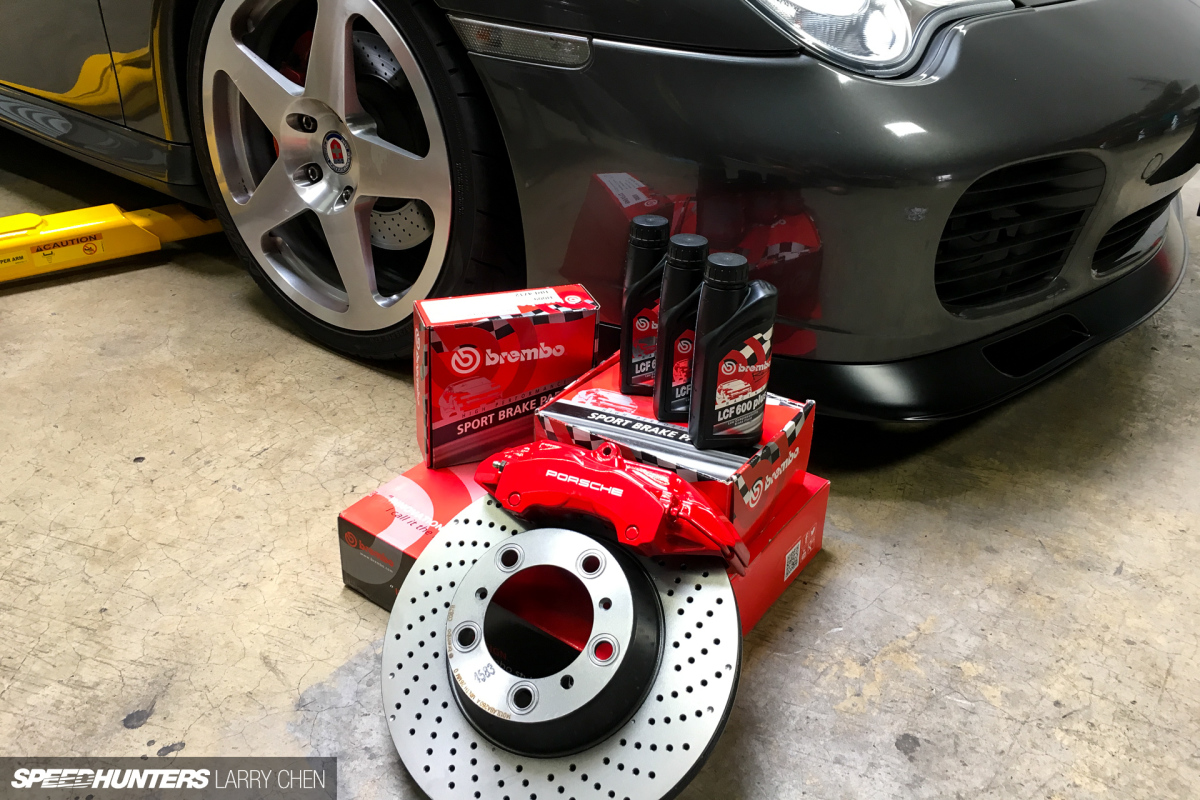 My buddy Joey Seely from E-Motion Engineering helped me rebuild all four calipers, fit new rotors and pads, and flush the fluid.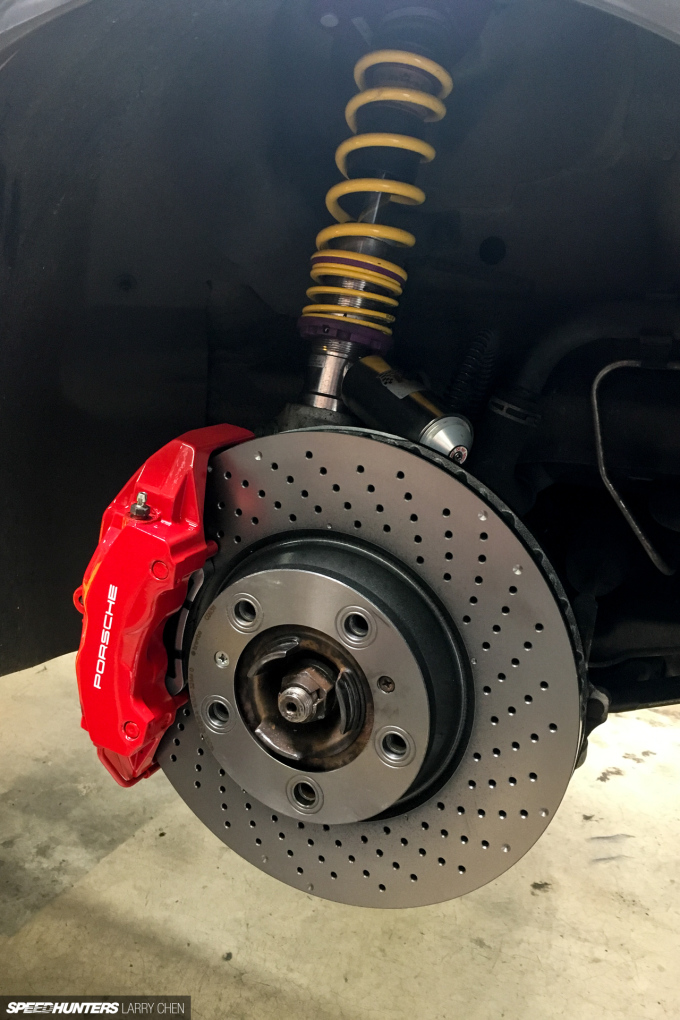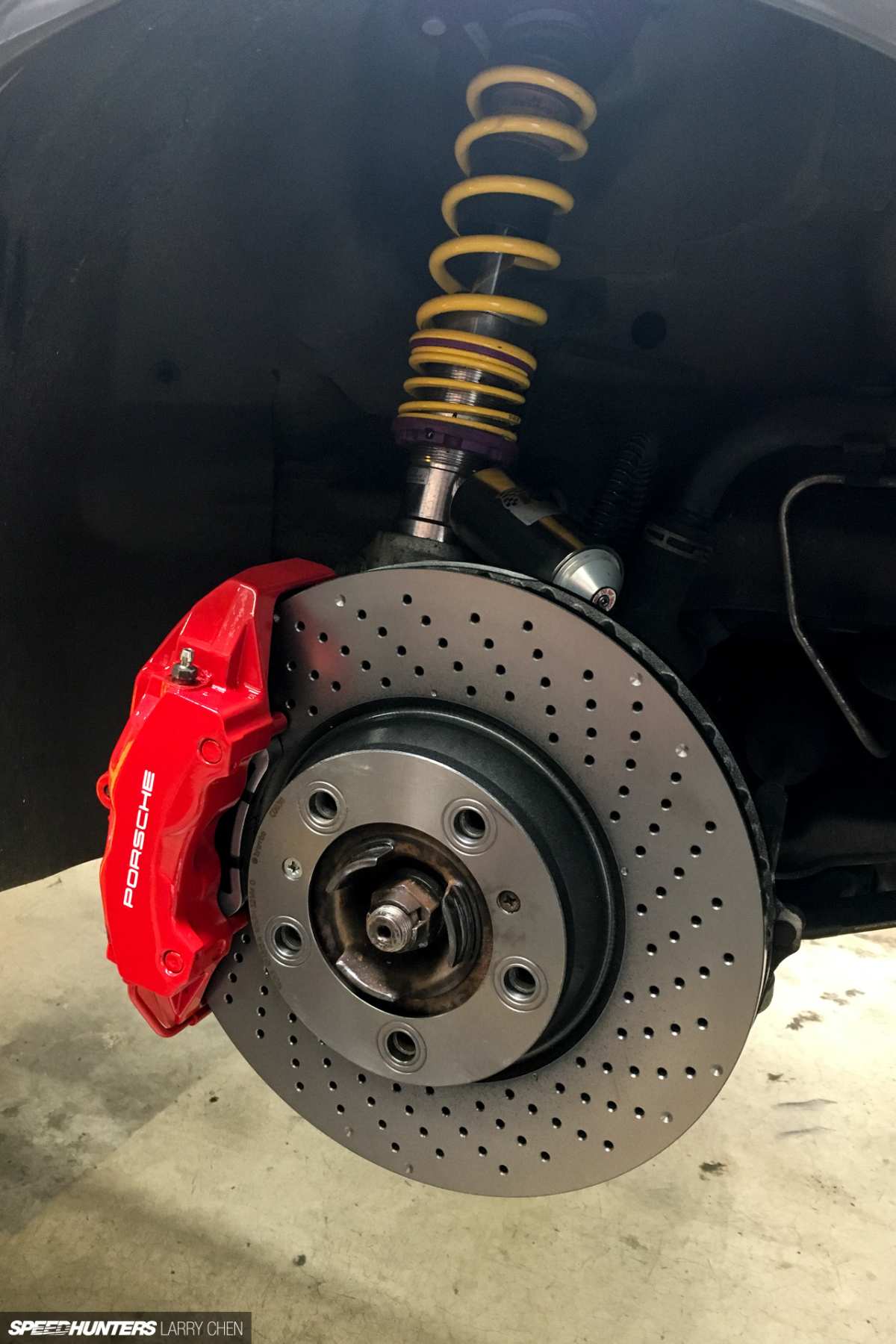 They looked like new, and now still stop the car superbly. There's no point in skimping on something as important as brakes on a sports car.
Joey recently finished a really cool car and I was itching to feature it, but of course Jay Leno got hold of it first.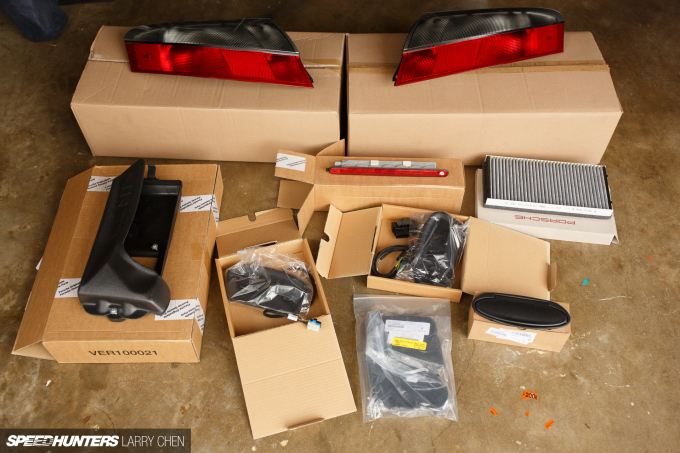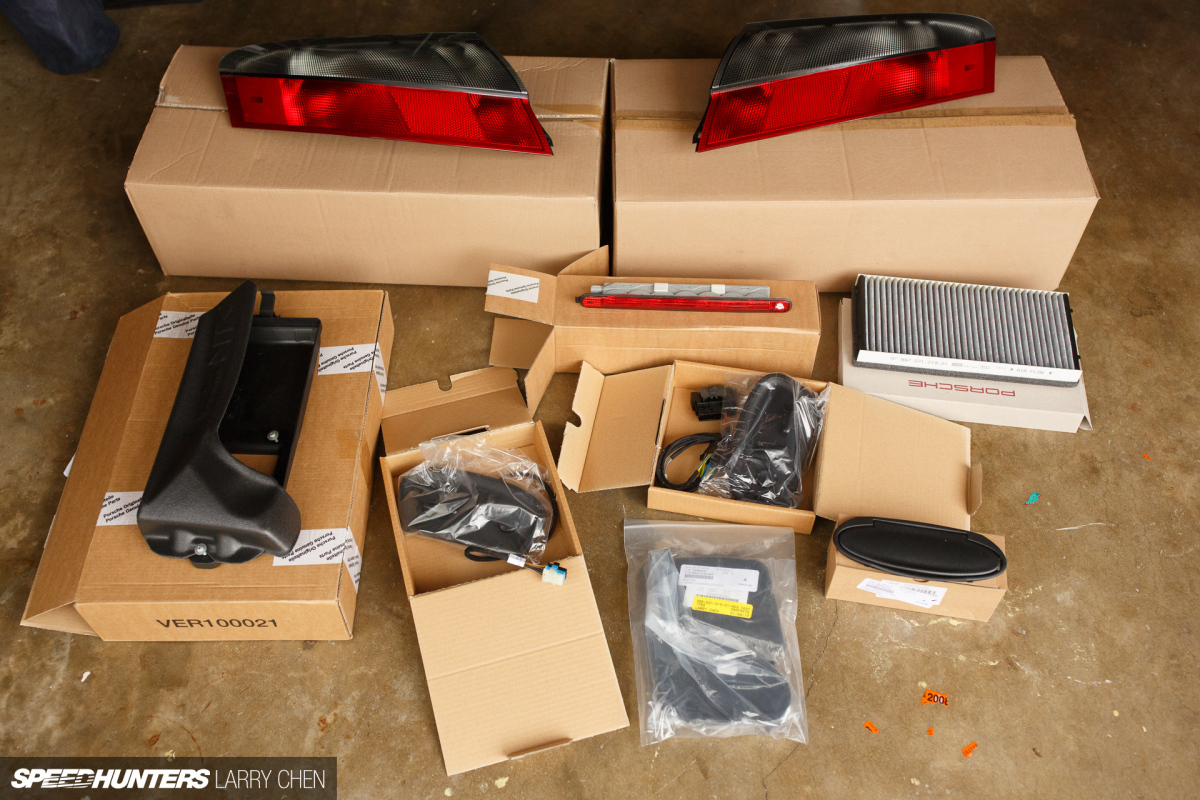 Is there a better feeling than coming home to a car part delivery? I don't think so. Over a few months, I gathered parts here and there that needed replacing in the 996. I don't get much time to work on my own cars, but when I find an hour or so spare, you can find me in my garage.
First up were the taillights. The originals had a few minor cracks in the lenses, but the real issue was broken mounting tabs.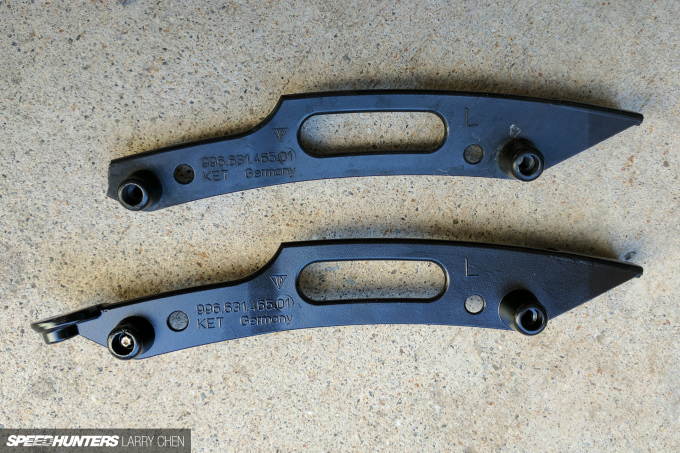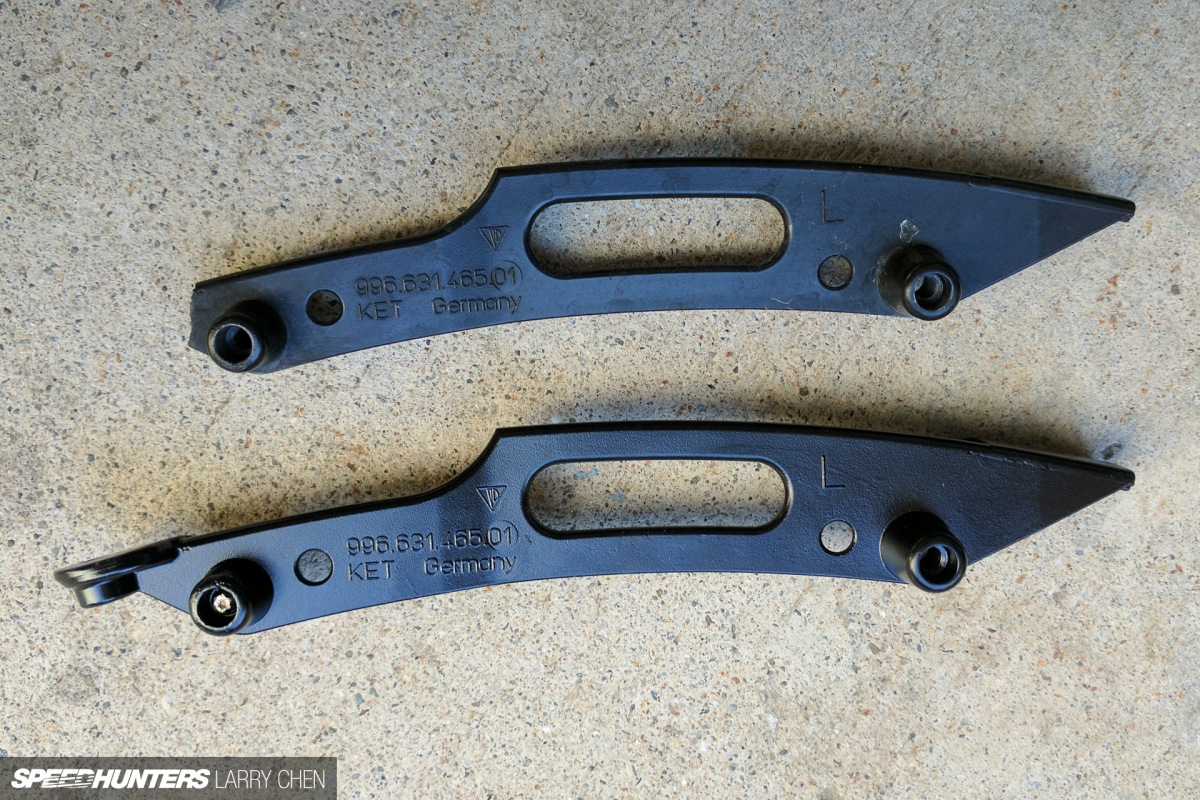 They would basically flap up and down whenever I went over a bump, and part of the problem was that the left side bracket had completely broken off. I don't even get how something like this could happen.
It looks so much better with brand new tail lights, don't you think? It's the little victories.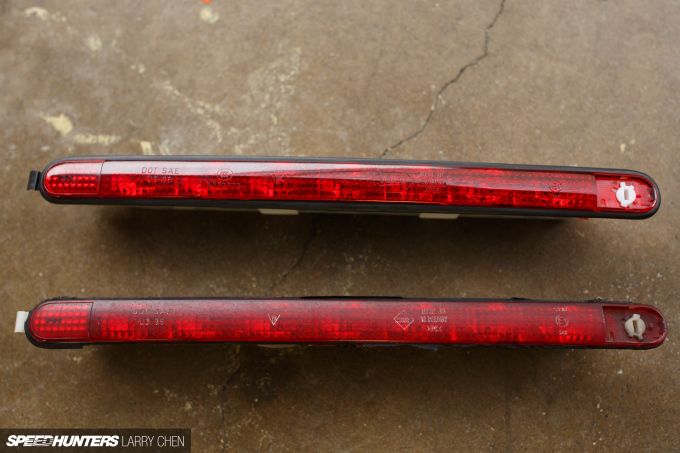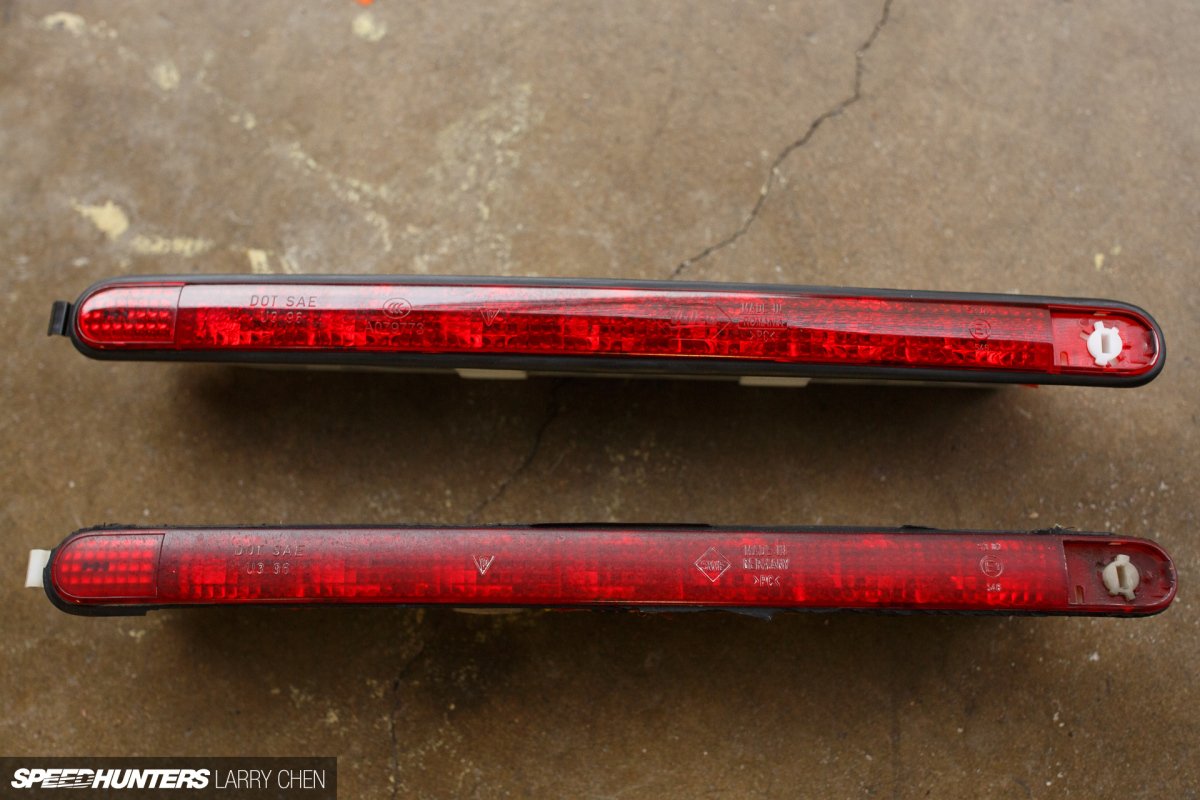 The third brake light was in pretty rough shape as well, and the gasket surrounding it was mostly missing.
This car was never garaged, so I guess it took the brunt of the harsh California sunshine.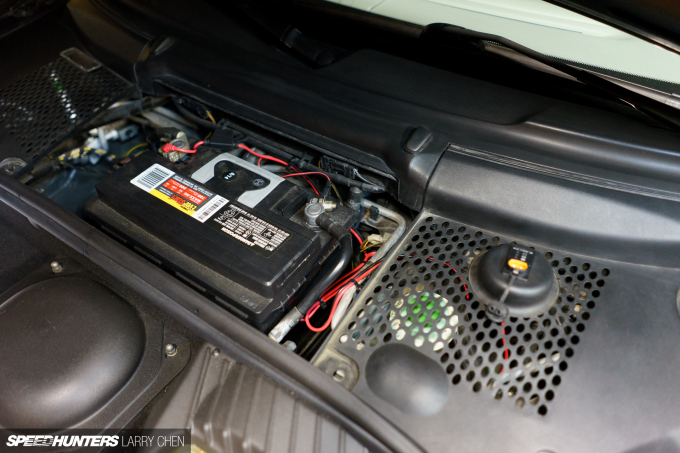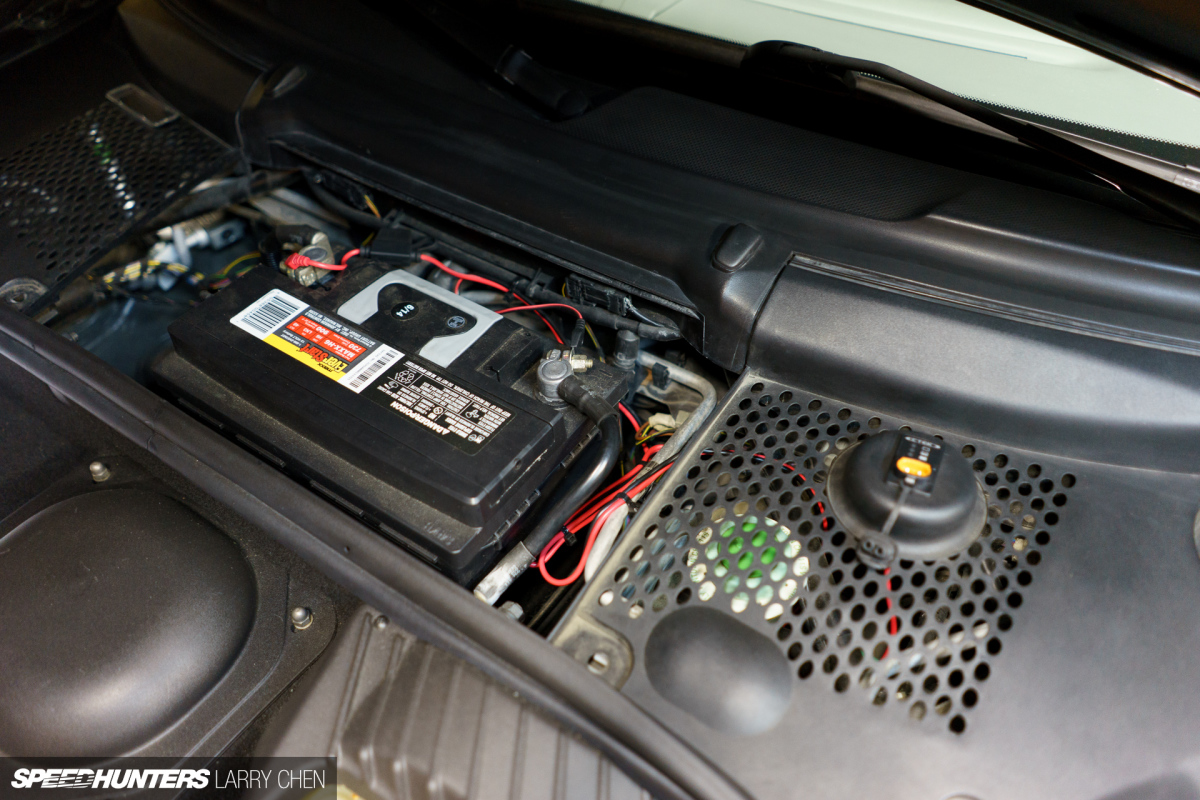 Next up was the battery, which, regardless of how long I left it plugged into my charger, kept losing its charge.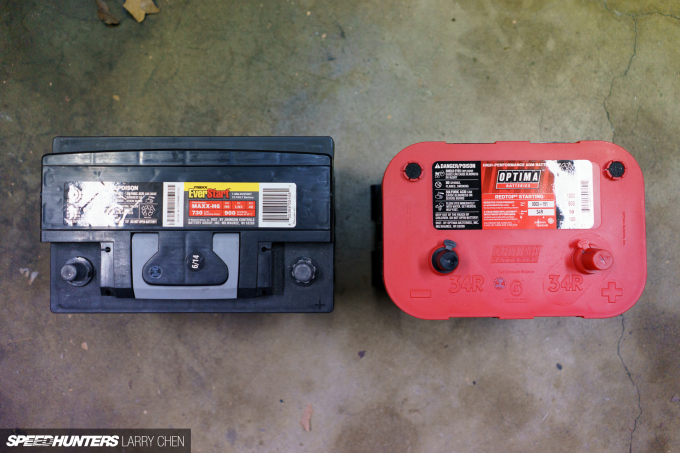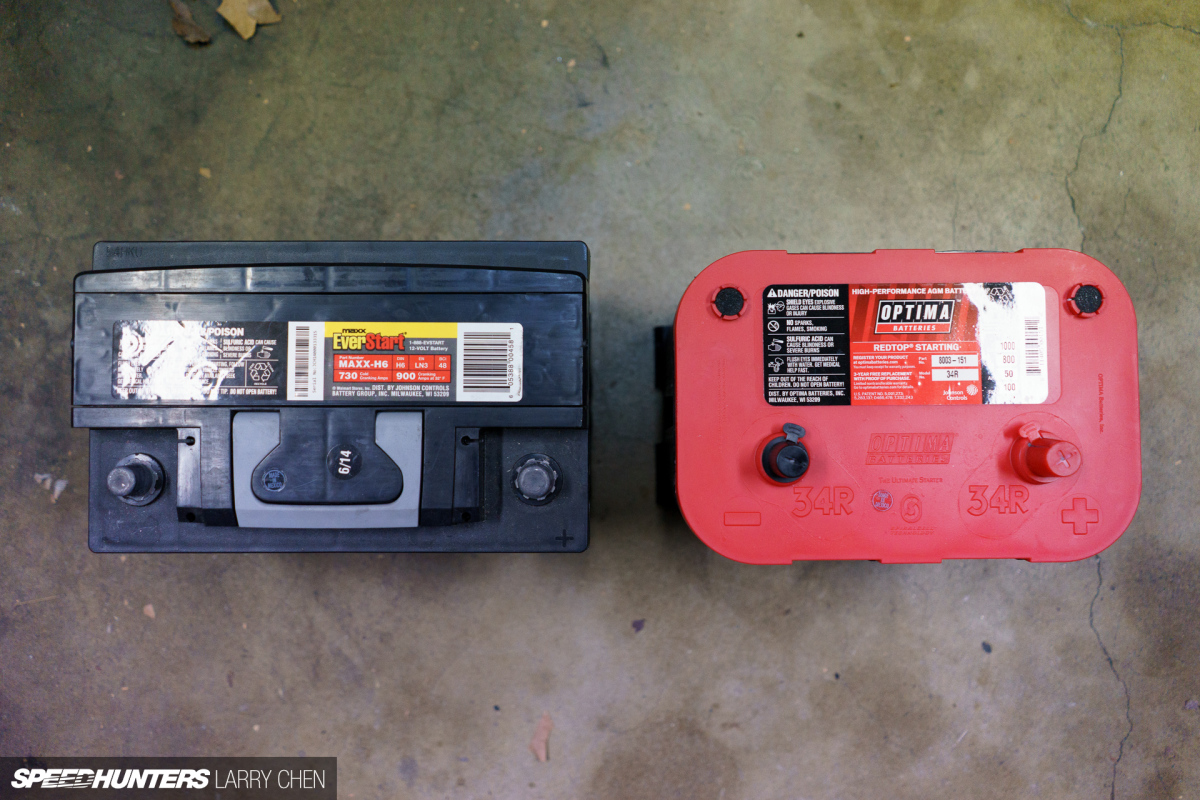 There is nothing wrong with a Walmart battery, but the fact that the previous owner put such a budget unit in a car that had a S140,000 US sticker price when it was new just blows my mind.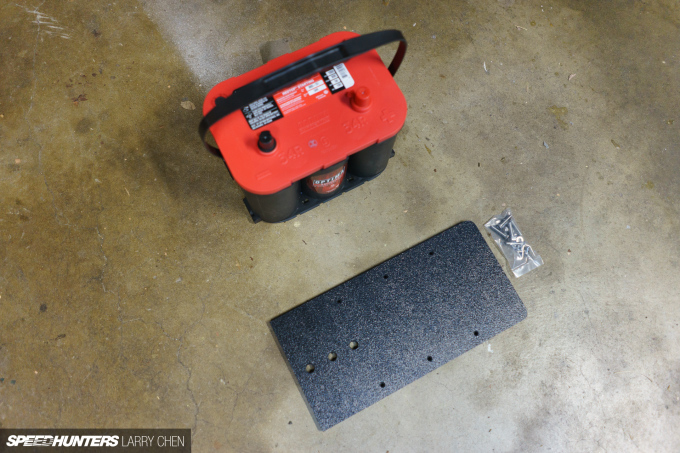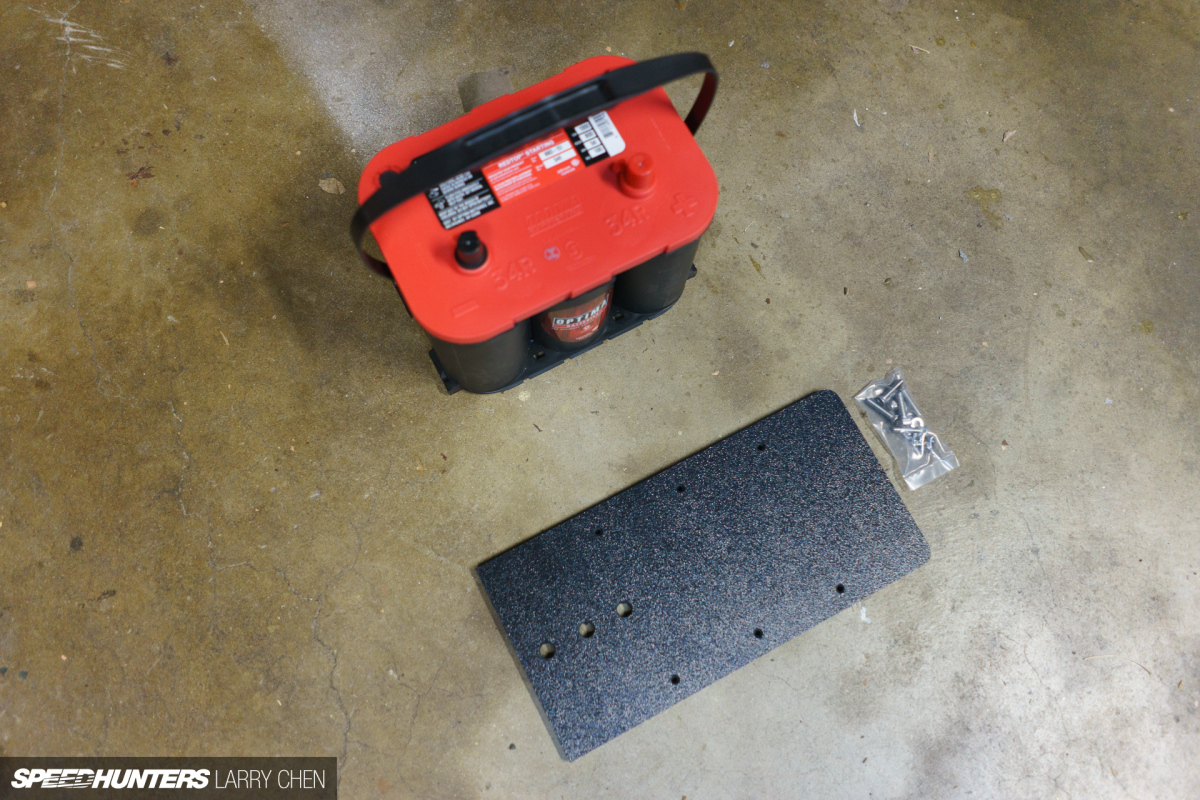 I got an Optima Redtop battery, which is sealed and therefore won't leak. Rust underneath the battery tray is a common problem for many cars including the 911. The Optima battery did not fit with the stock mounts, but a Yellow Dog Motorsports plate fixed that.
If you want to do same you need to order an Optima with reverse terminals, which is the Redtop 34R.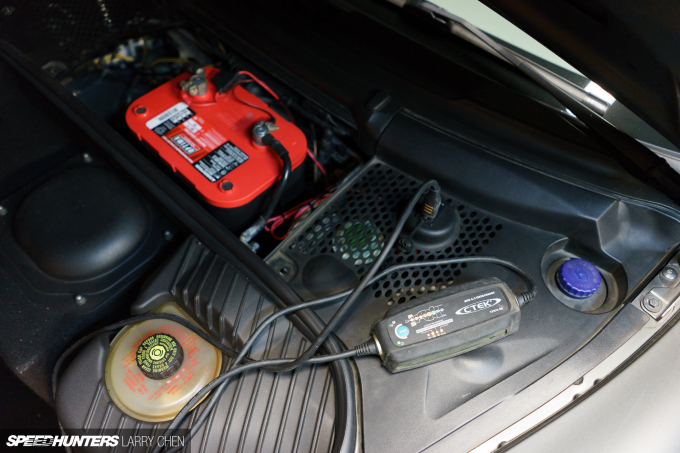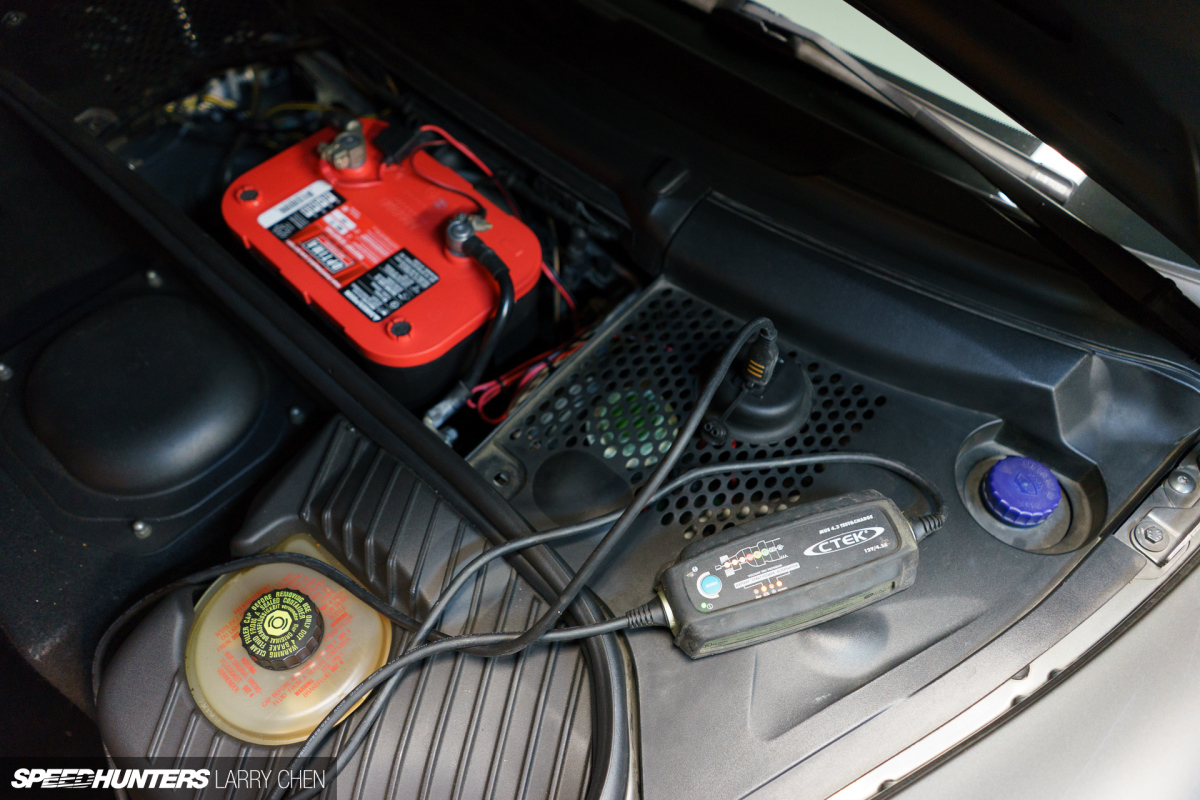 It's so much better than what was in there before, and of course now I don't have any charge-holding issues. Helping in that department is a Ctek battery conditioner, which will keep the battery fully charged over the race season when I usually don't use the car.
My next project was to tackle all the worn interior trim pieces that were driving me crazy every time I got into the car.
With the help of my buddy Albert, who used to work at Singer, we replaced most of the seat trim pieces. Of course, these will eventually get thrown out when I replace the seats for GT3 versions.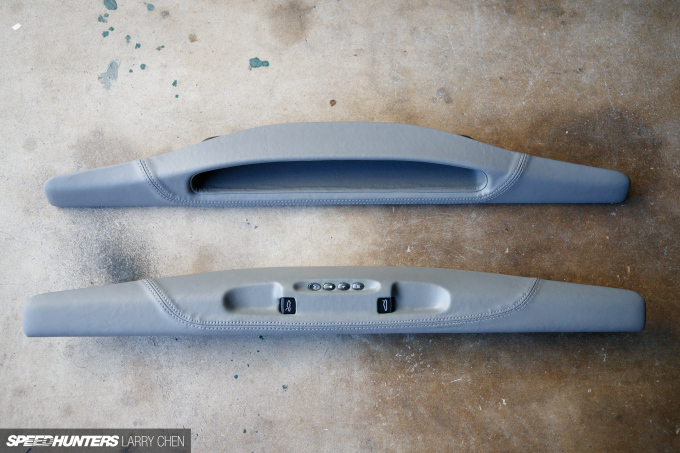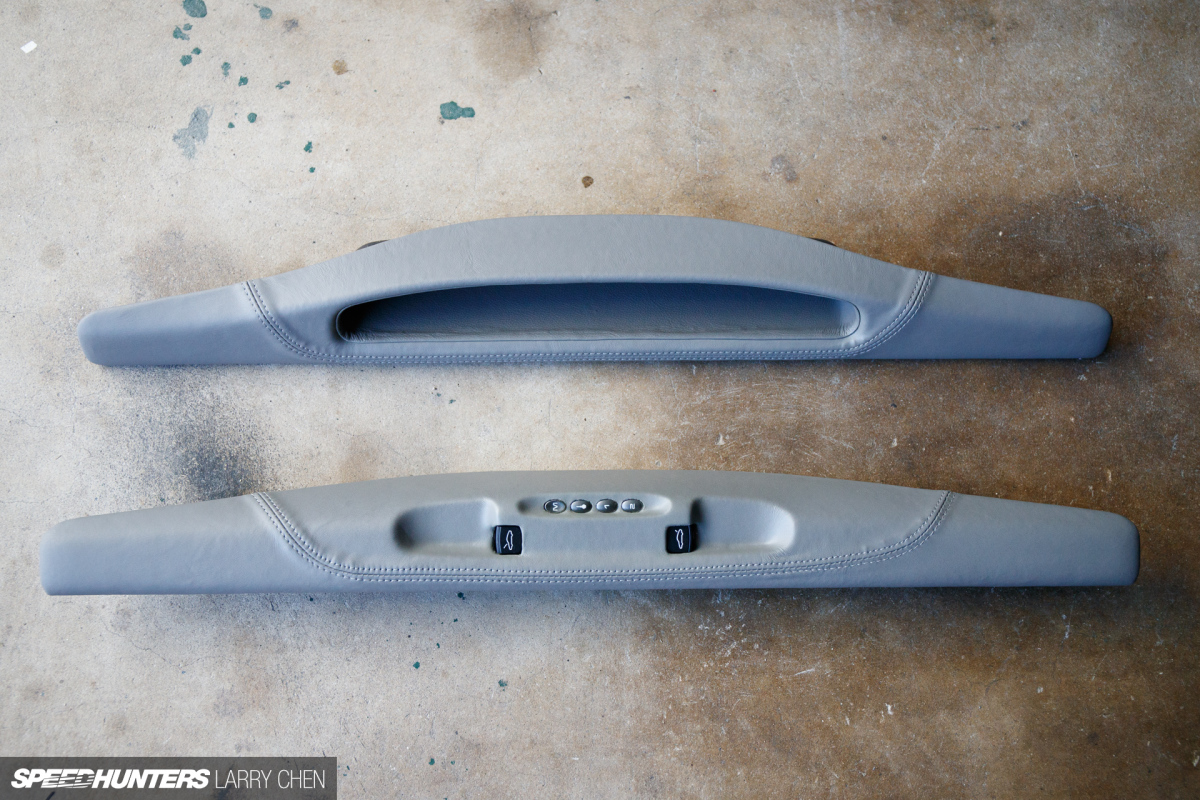 Every stupid trim piece costs an arm and a leg. I called up Alex Cook, who works at Porsche and is also one of the Risky Devil guys, and asked about the price of these two pieces. I nearly fell out of my chair when he told me they run $2500 US! In the end, I took them to an upholstery shop who fixed them up for less than $500.
Now they look like new and I did not have to donate a kidney to pay for them.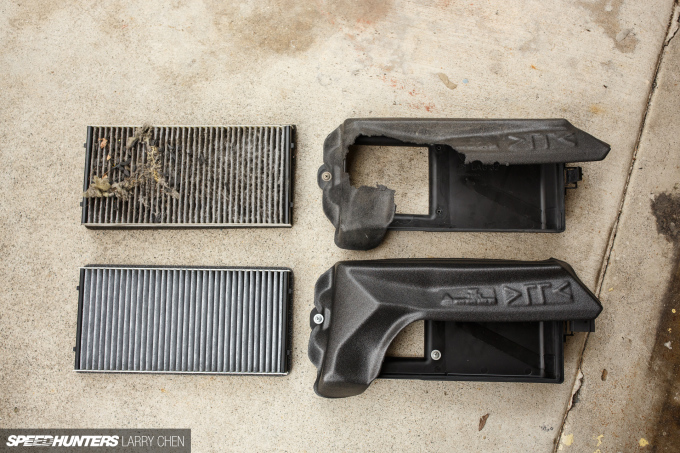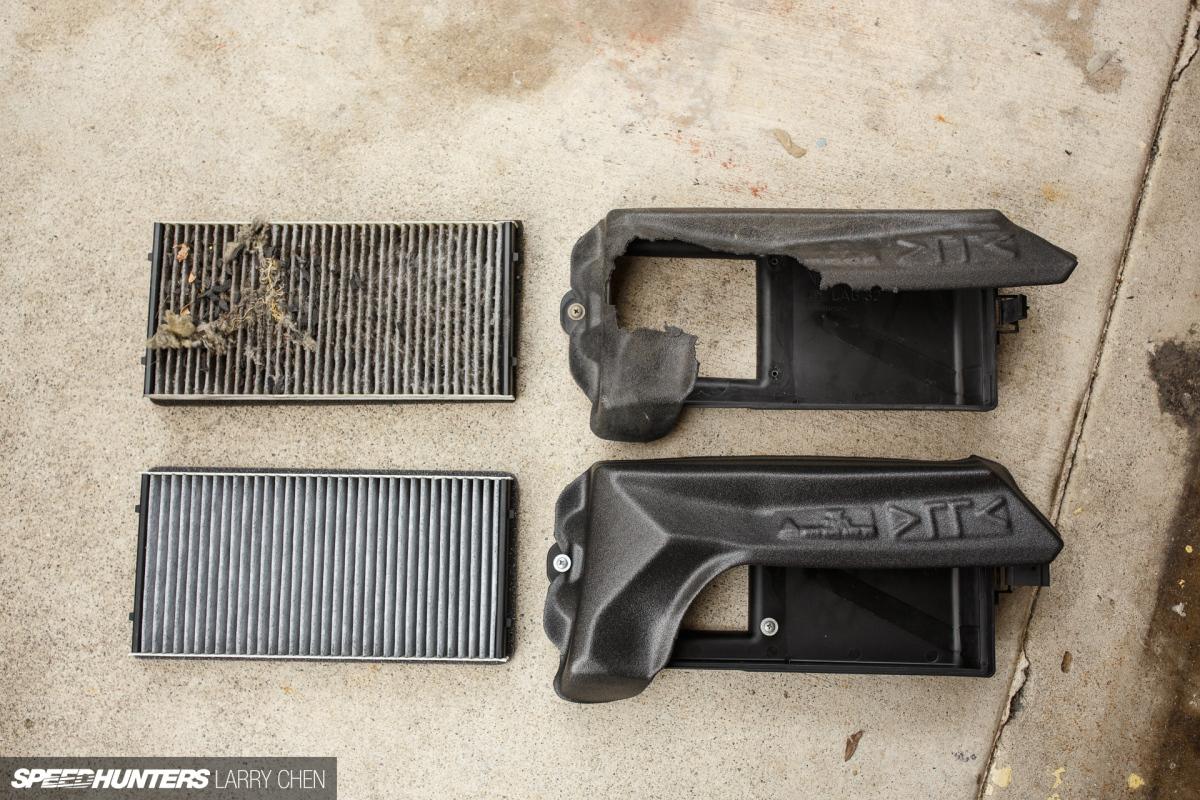 There are still so many things left to replace on this car; I swear nothing had been changed on it since new. I think the previous owner drove 70 thousand miles only ever changing the oil. Just check out how disgusting the cabin air filter was. I had wondered what the bad smell was.
Even the vanity mirror fell apart and needed to be replaced.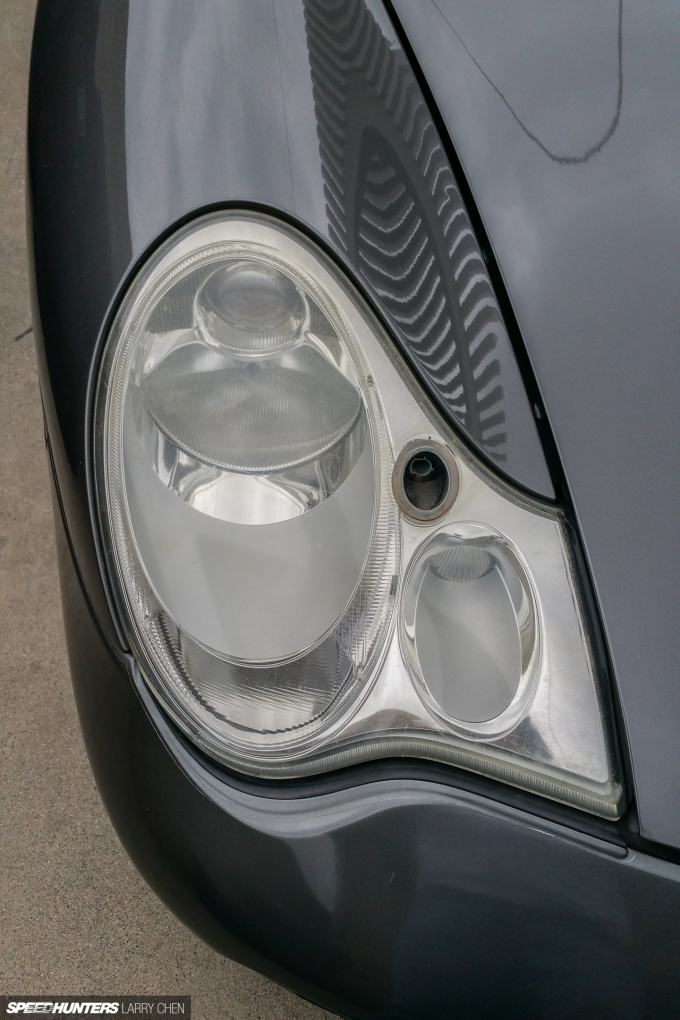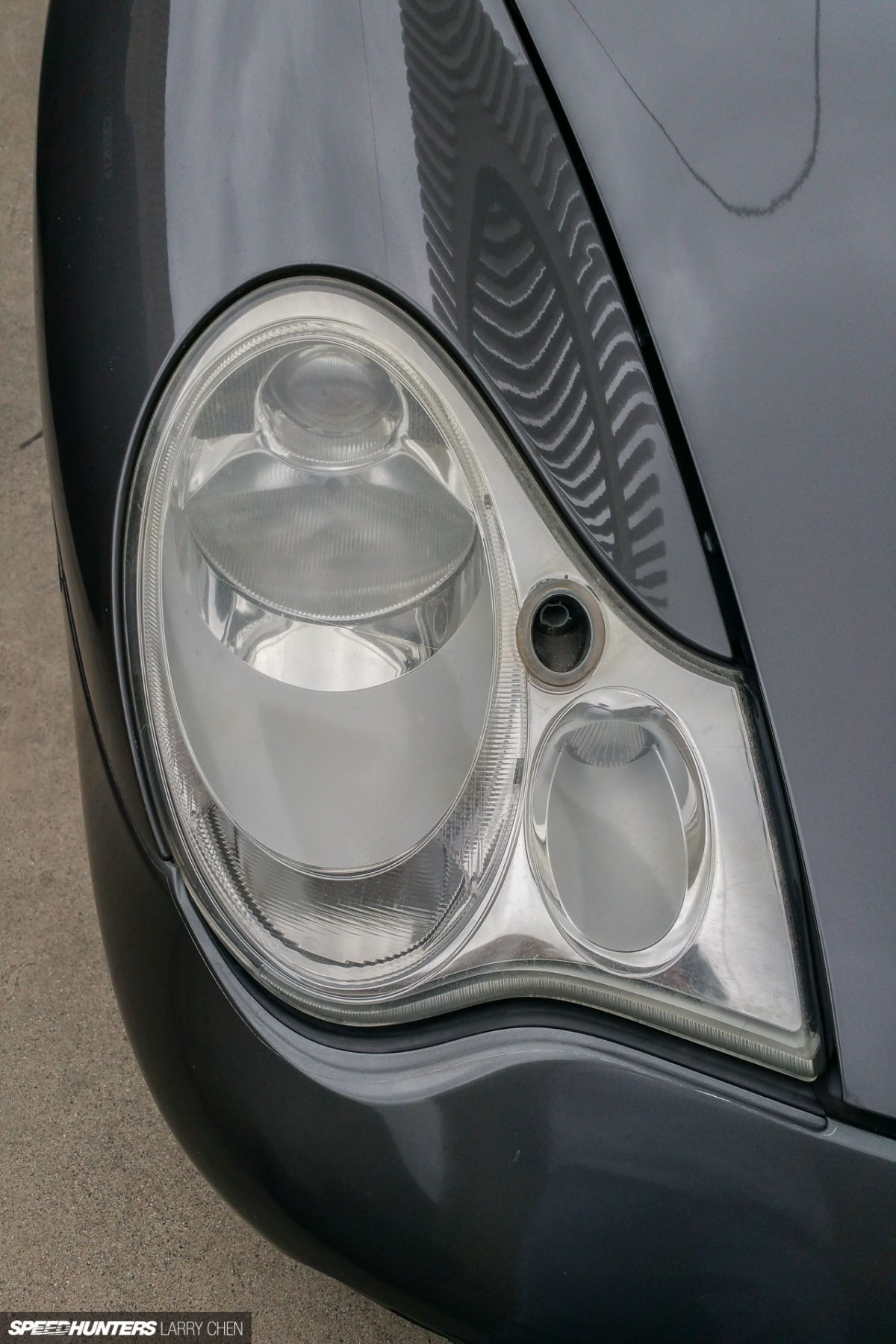 Also needing some TLC were my runny egg headlights, which were as yellow as egg yolks.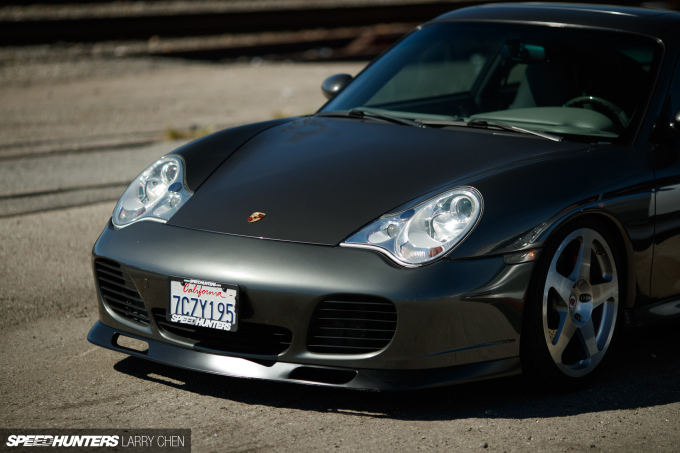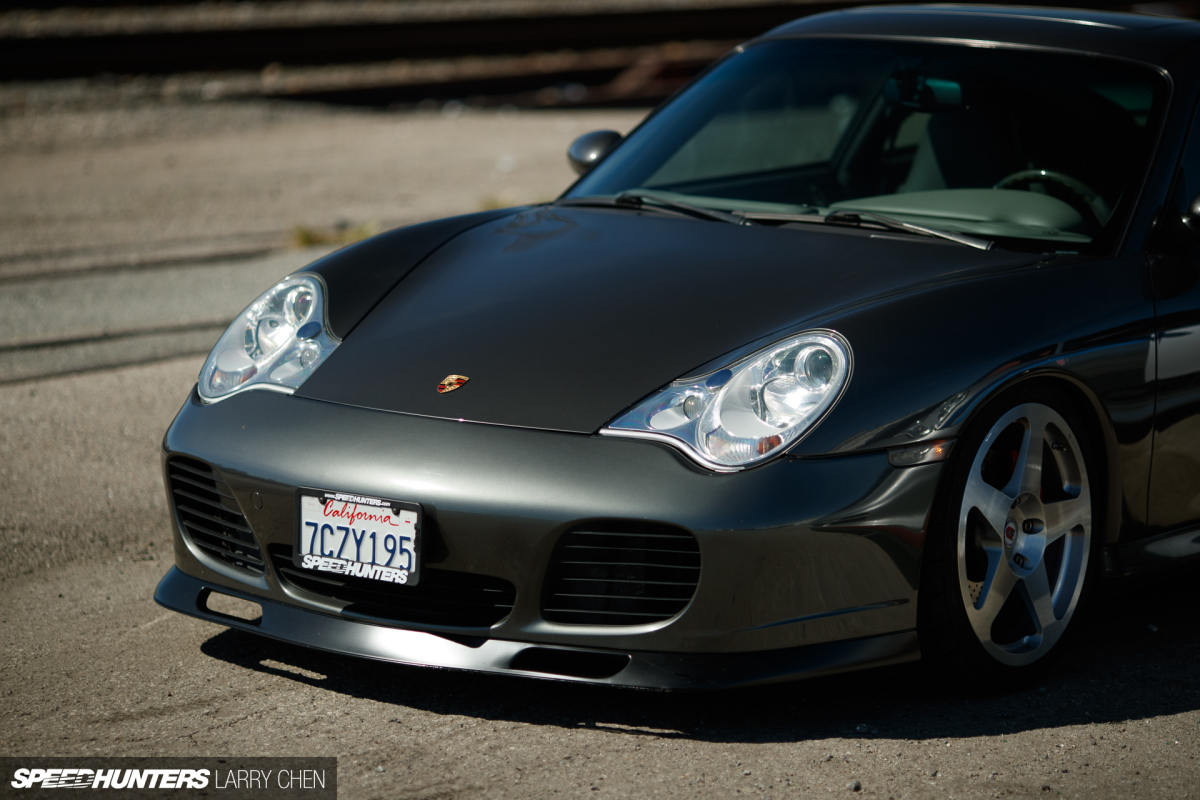 Matt Alchemy took a layer off the damaged plastic and now they look like brand new again. He also painted a brand new Porsche aero lip for me.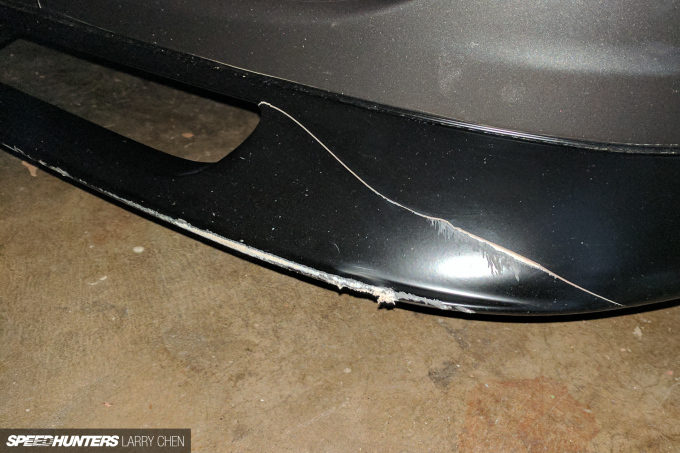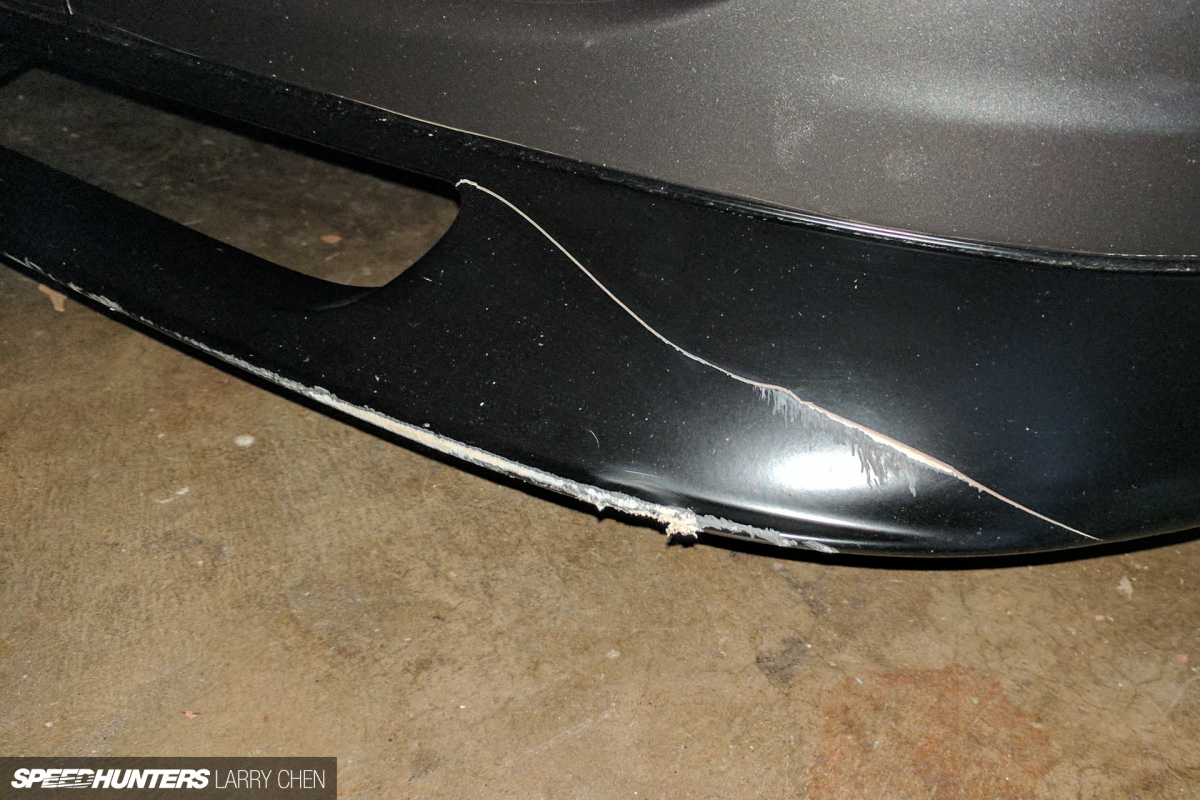 Which I proceeded to immediately crack all the way though. I am still kicking myself.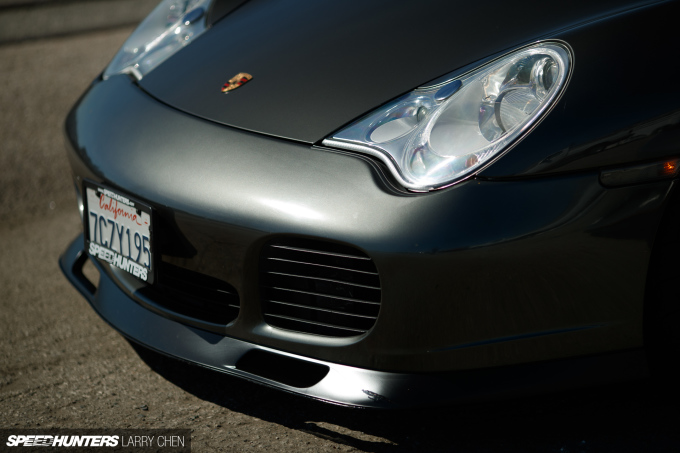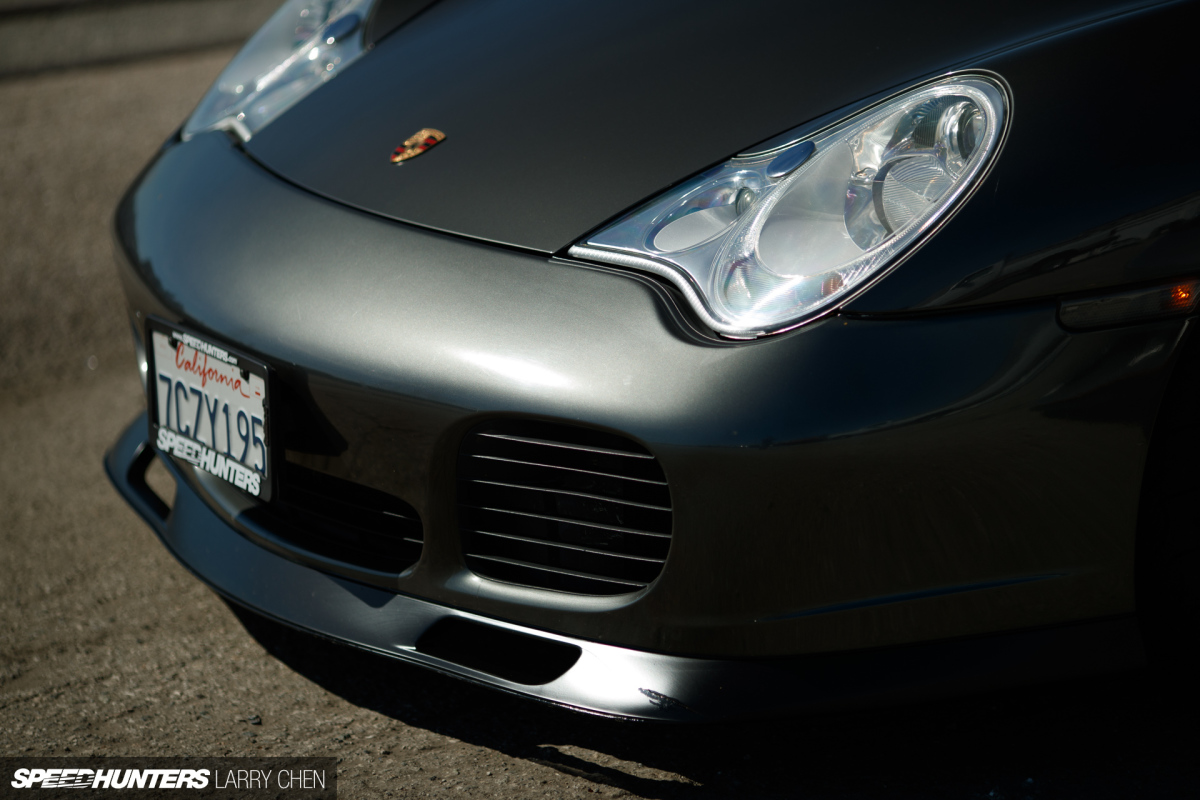 I love the way my car sits and don't wait to raise it, which is why I've opted to run KW Suspensions' hydraulic lift system. I'll cover the install of this in my next Project 996 Turbo post.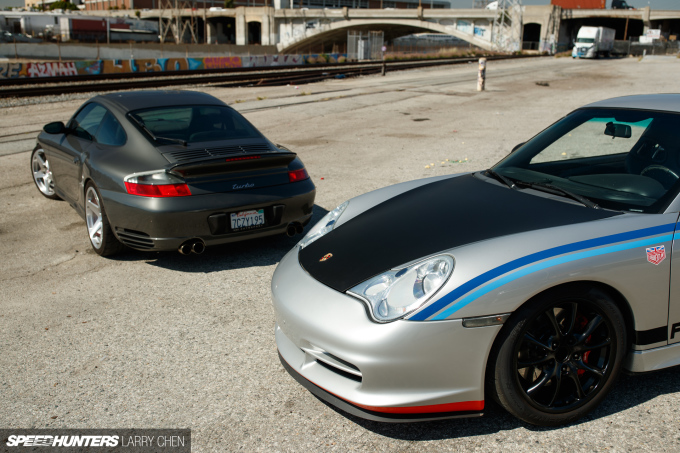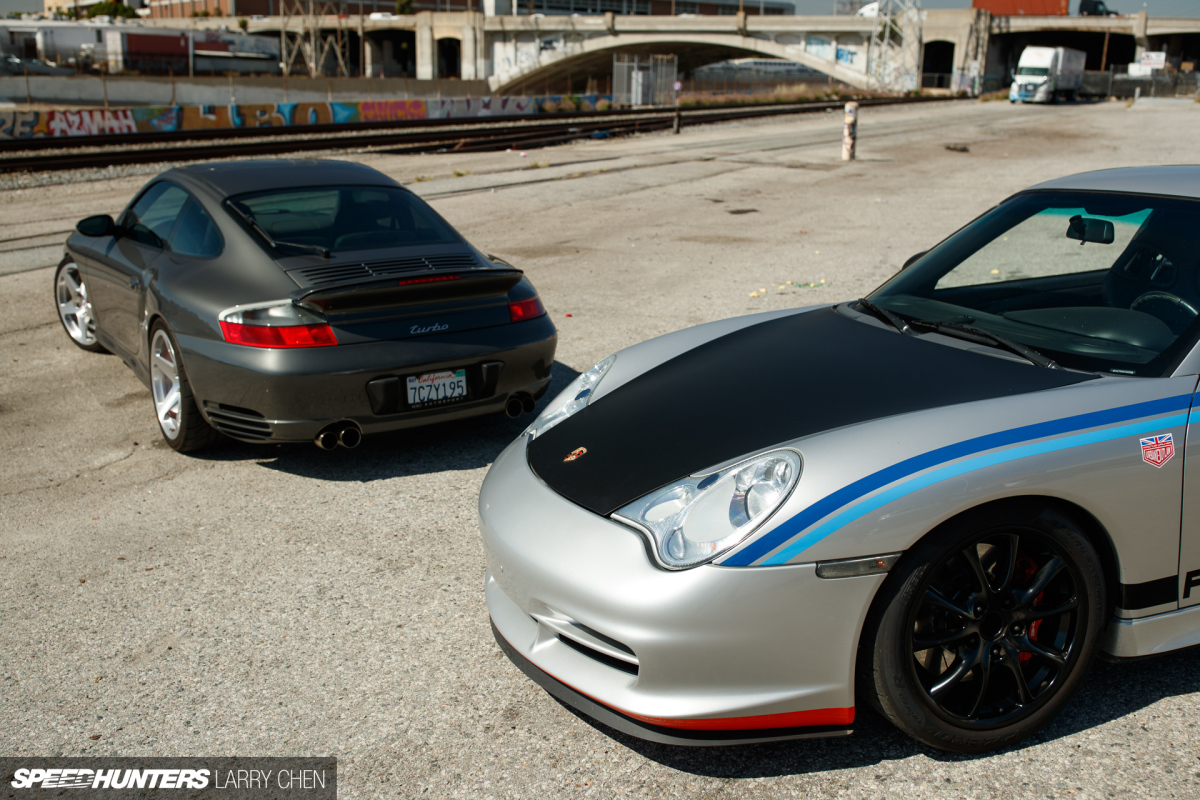 For now, I am just going to enjoy the little time that I get to drive my car while I wait for my 240Z to be finished, because it's under the knife as we speak. I am turning that back into a street car with the addition of heat and air conditioning from a Vintage Air unit.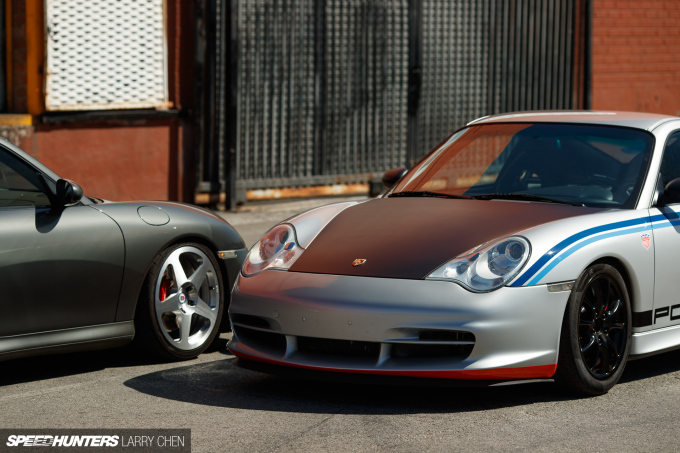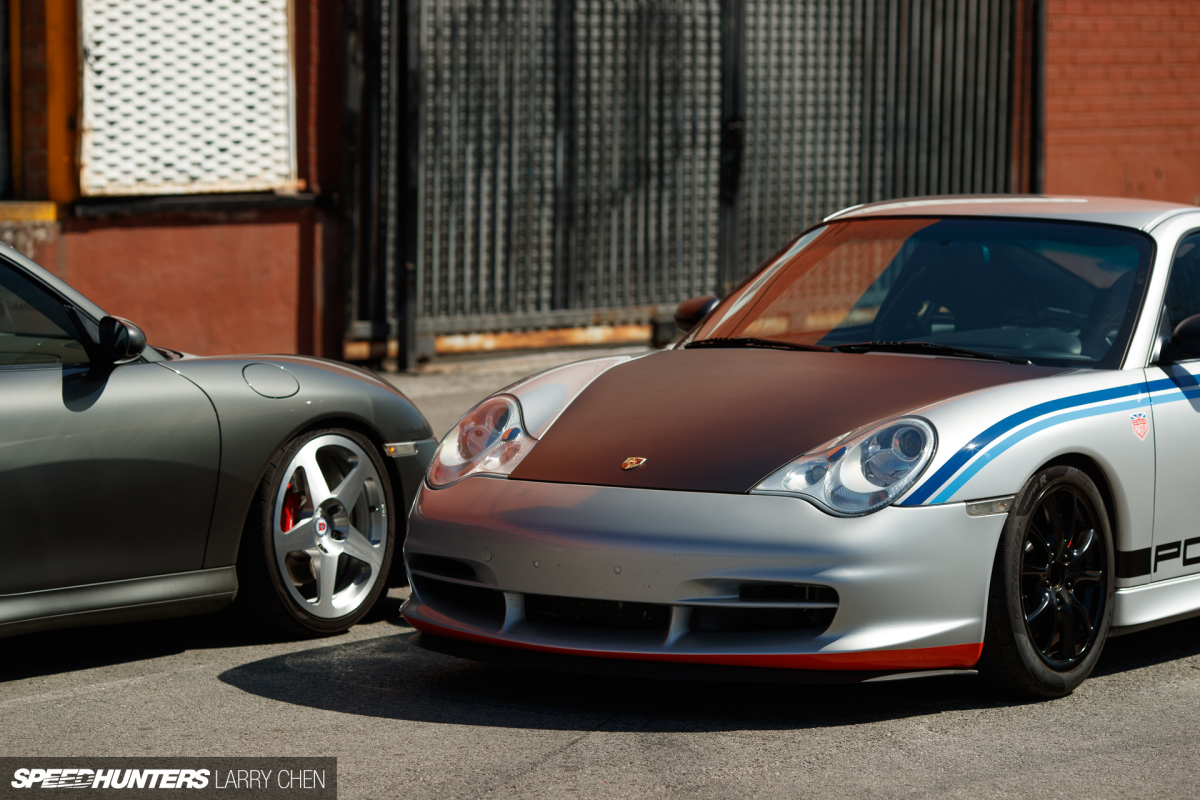 It's kind of funny because most of Magnus's cars are so old that he often forgets that the GT3 comes with creature comforts like air conditioning and a working radio.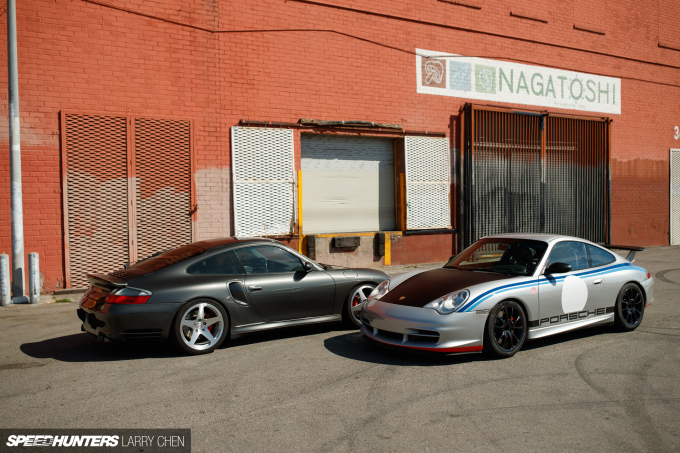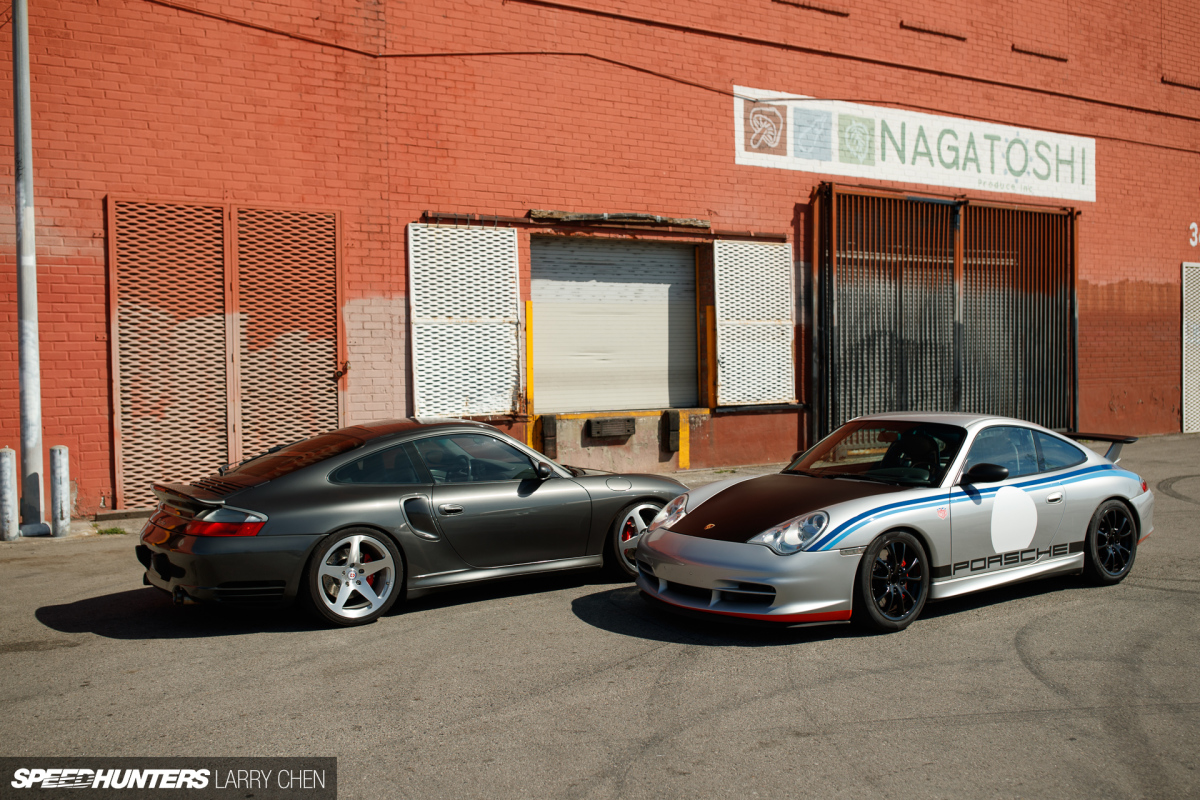 After all, what is the point of a useable sports car if you are dying from the heat while sitting in Los Angeles traffic.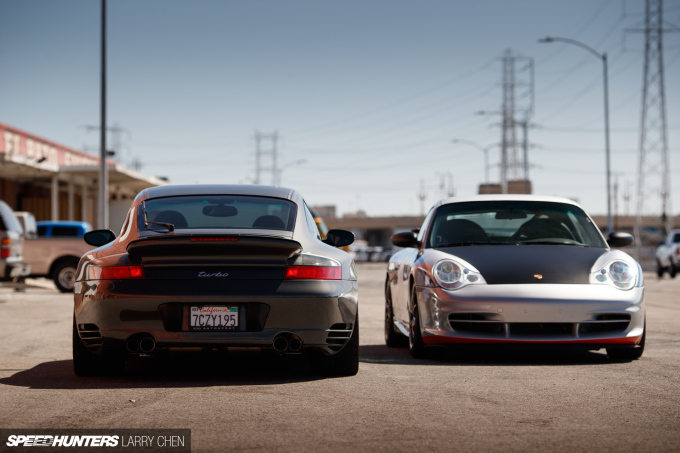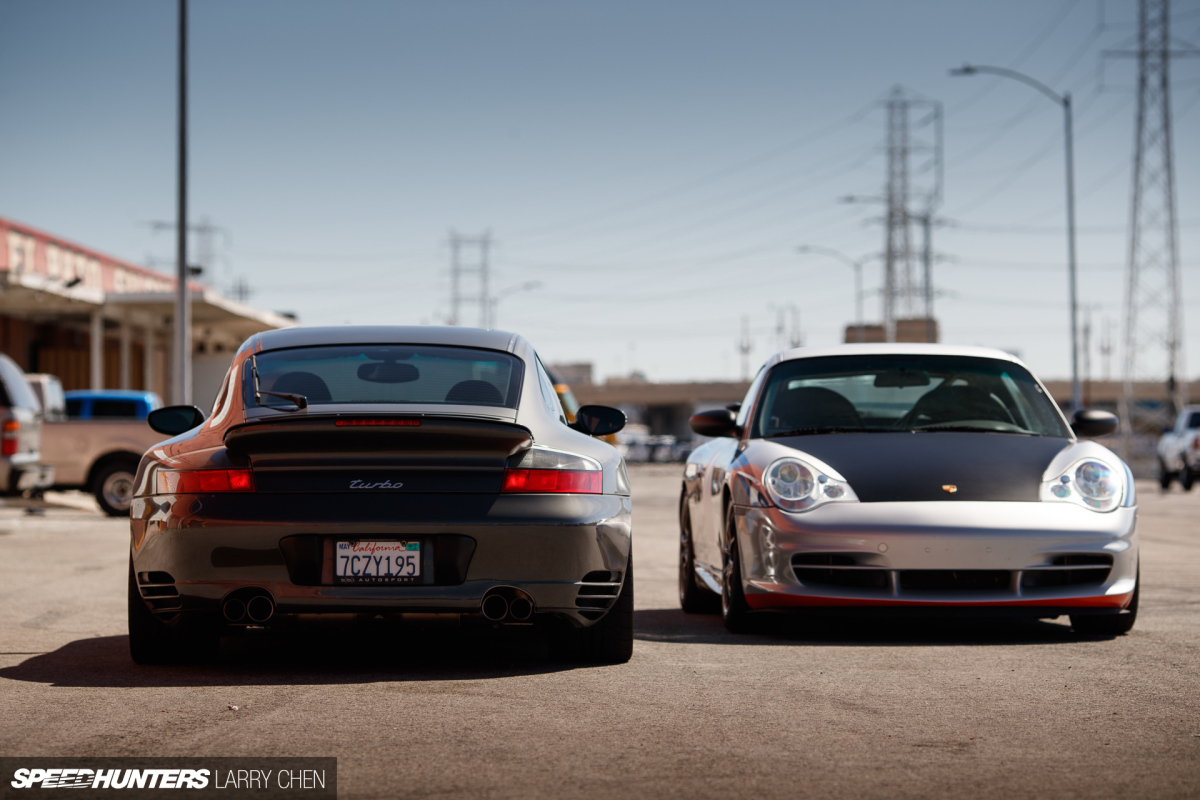 So the question is, after three years with this car – which is more of a money pit than anything else – has it all been worth it?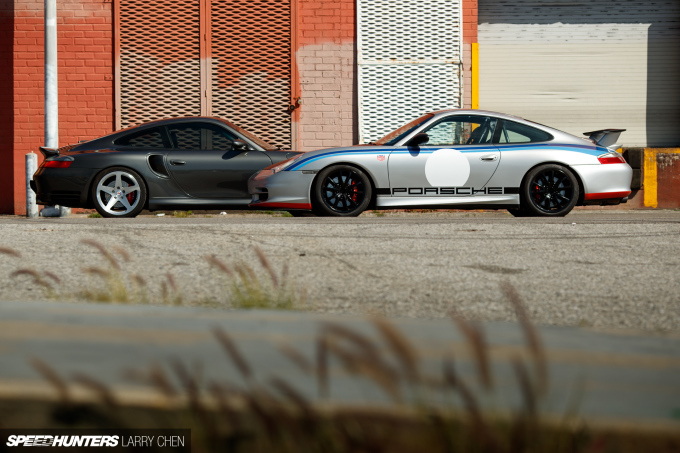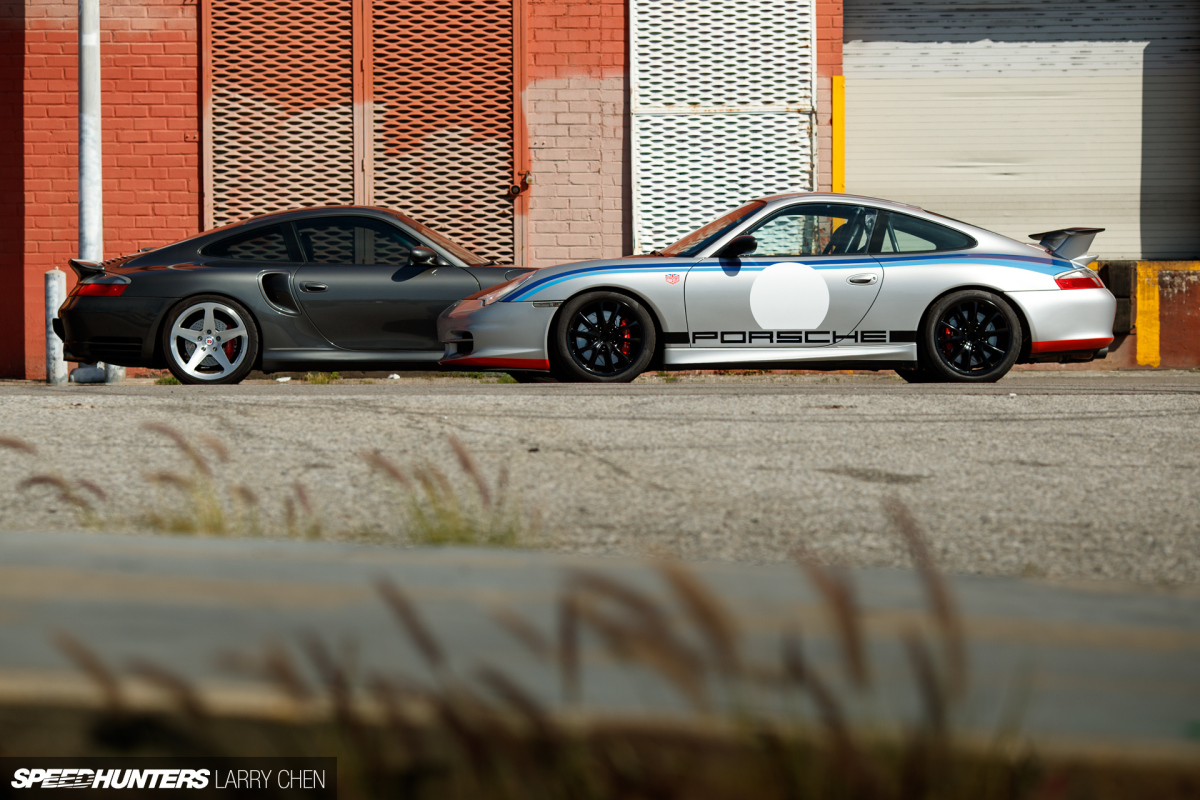 Let's just say, I smile from ear to ear every time I set off a car alarm driving back home from downtown LA.
Larry Chen
Instagram: larry_chen_foto
larry@speedhunters.com