Handling The Pace Notes
Diving into something slightly different from the norm is always very important, regardless of what the subject is. With food for example, why shy away from trying new things when you could potentially be exposed to a whole new taste sensation? It's precisely this sort of mindset that saw me participate in a historic car rally back in 2013.
The Marronnier Run was a completely new experience; it presented me with a selection of automotive treasures from private Japanese collections and the chance to try my hand at reading pace notes. This event is never really about being competitive; it's more about the fun of driving rare cars from yesteryear on some epic driving roads around the small Tochigi Prefecture city of Nikko. And that's a good thing, as being thrown into a Datsun Fairlady 432Z with a handful of Japanese pace notes and being told that I had to guide the car accurately around the time trial course was far from a successful exercise that first time out.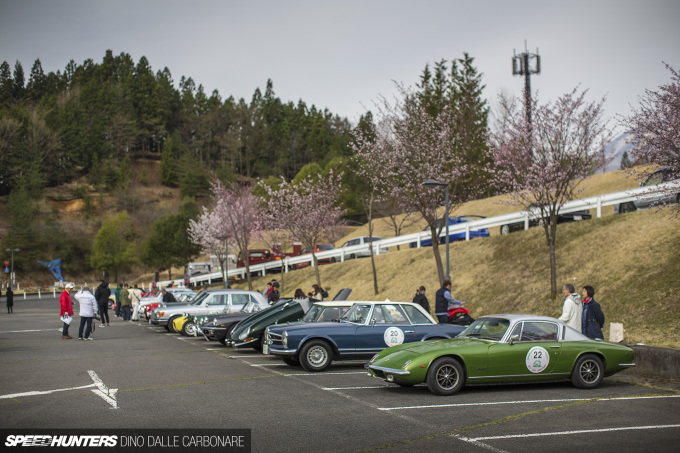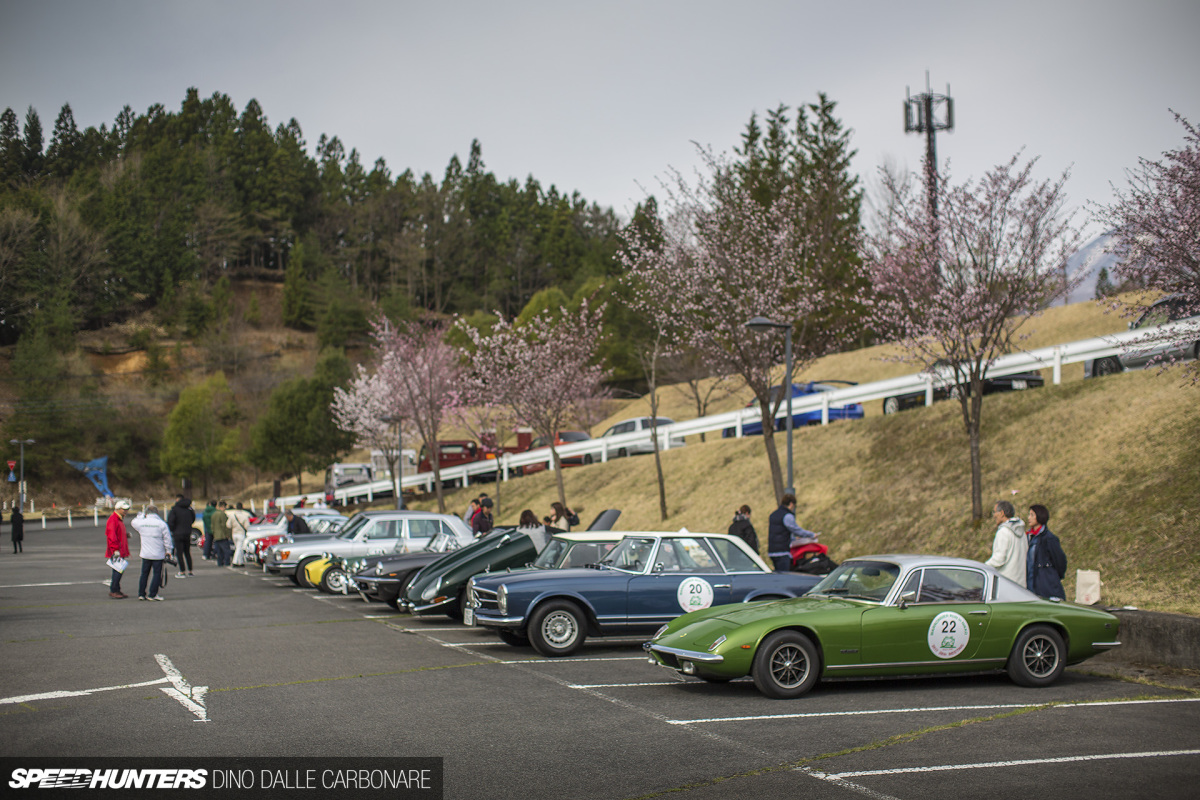 The following year I was back for more, and with a far greater understanding of how the event would play out. Together with the driver of the rare Z – Takamichi-san – we finished with a less embarrassing ranking on the final scoreboard.
This year the invitation came once again, and after a two-year hiatus I thought I needed a bit of vintage goodness in my life, so why the hell not? Truth be told, a couple of days away in a glorious S20-powered S30 is something I could never turn down, but we'd have to be extra careful as the car has probably doubled in value in since 2014!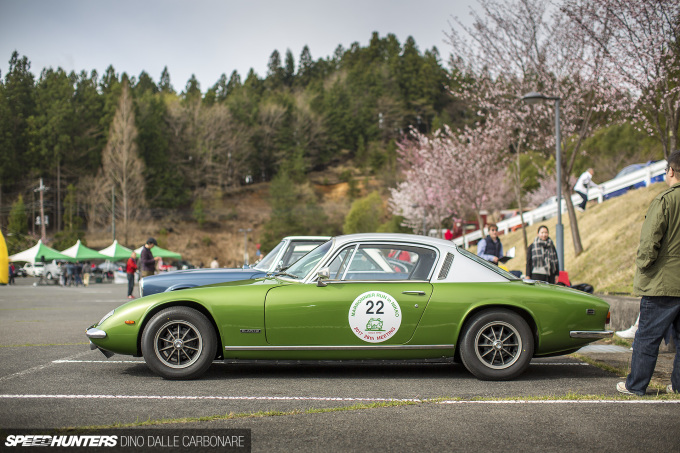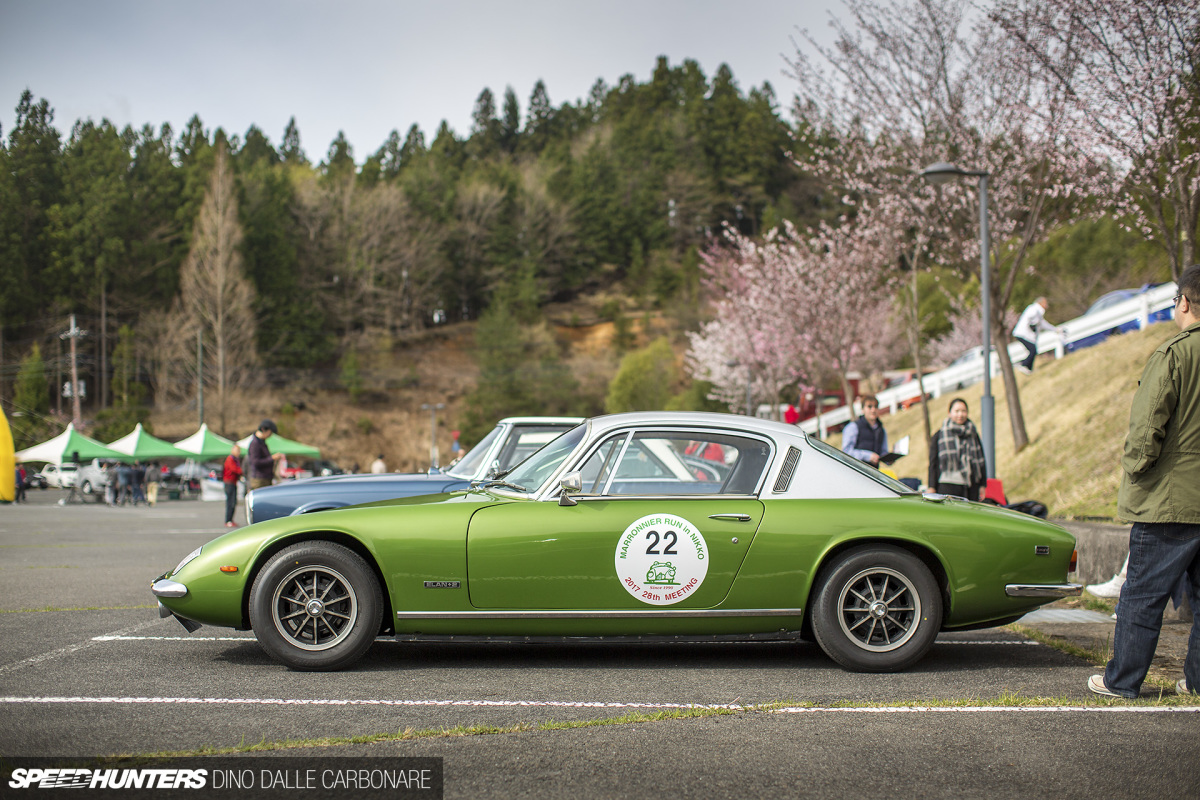 I had the plan of attack already laid out in my head right from the 3:30am pick up at my place in Tokyo. This time I'd document the first leg of the event and then take my time the following morning to shoot the cars basking in the warm spring sun in front of the hotel. Doing so would allow me to put the camera down for the actual driving part and concentrate on the timing and pace notes. Our goal was to try and finish in the top 10.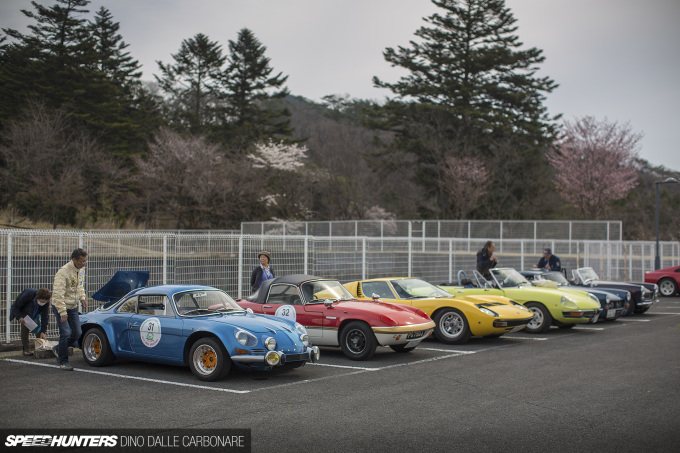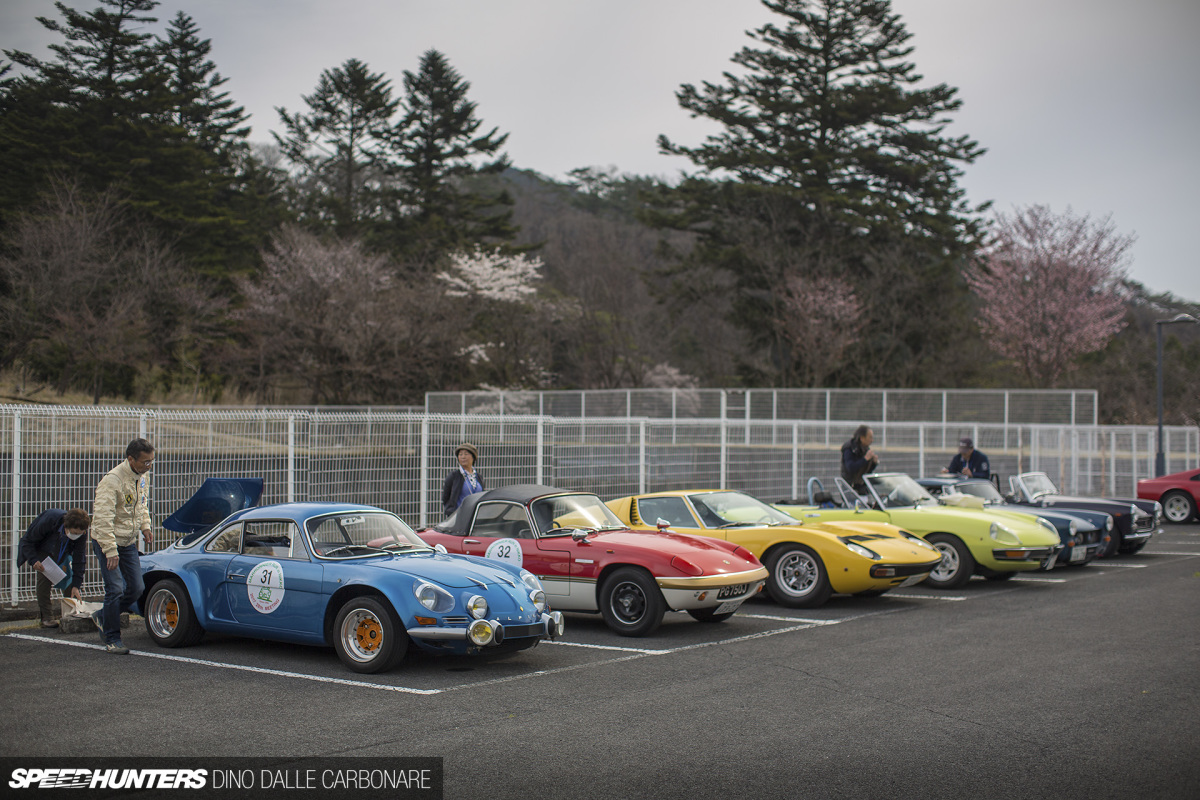 The Marronnier Run has pretty much been run the same way since the event started back in 1990. There's an initial meeting at a Nikko ice skating rink carpark followed by a few hours on the gymkhana course, before heading out onto the surrounding mountain roads that would eventually lead us up to Chuzenji Lake.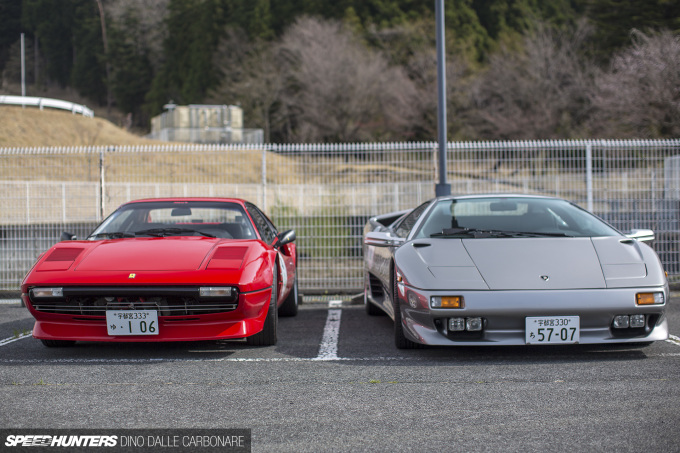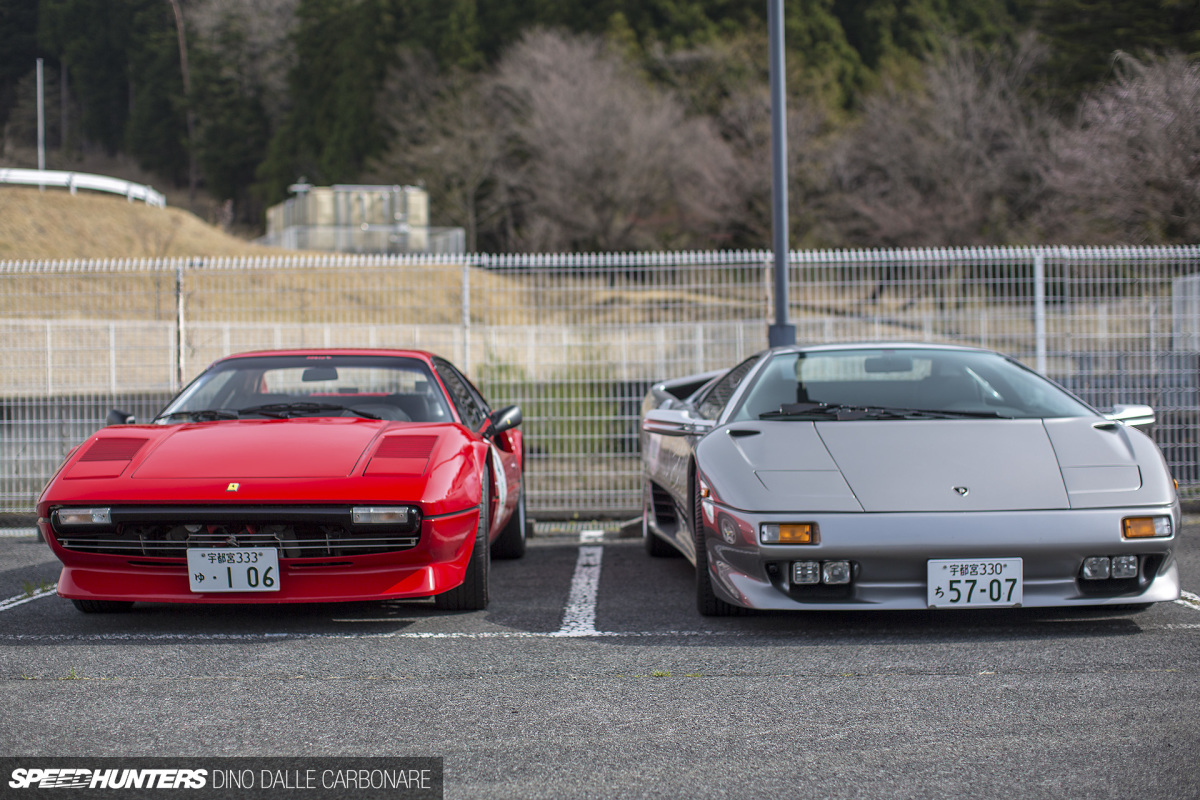 We arrived nice and early, allowing us to watch the various cars roll in. The event is now starting to see more modern classics enter, like this Ferrari 308 and Lamborghini Diablo VT pairing.
They also have a modern class to accommodate those who want to compete in newer cars. And why the hell not right, it's all for a bit of fun after all. Along with a Bentley Continental there was also this Alfa Romeo 8C in the class, a very welcome addition to the eclectic mix of machinery.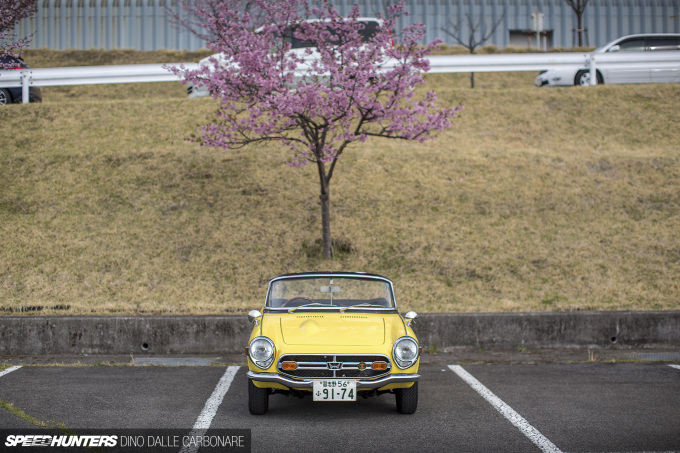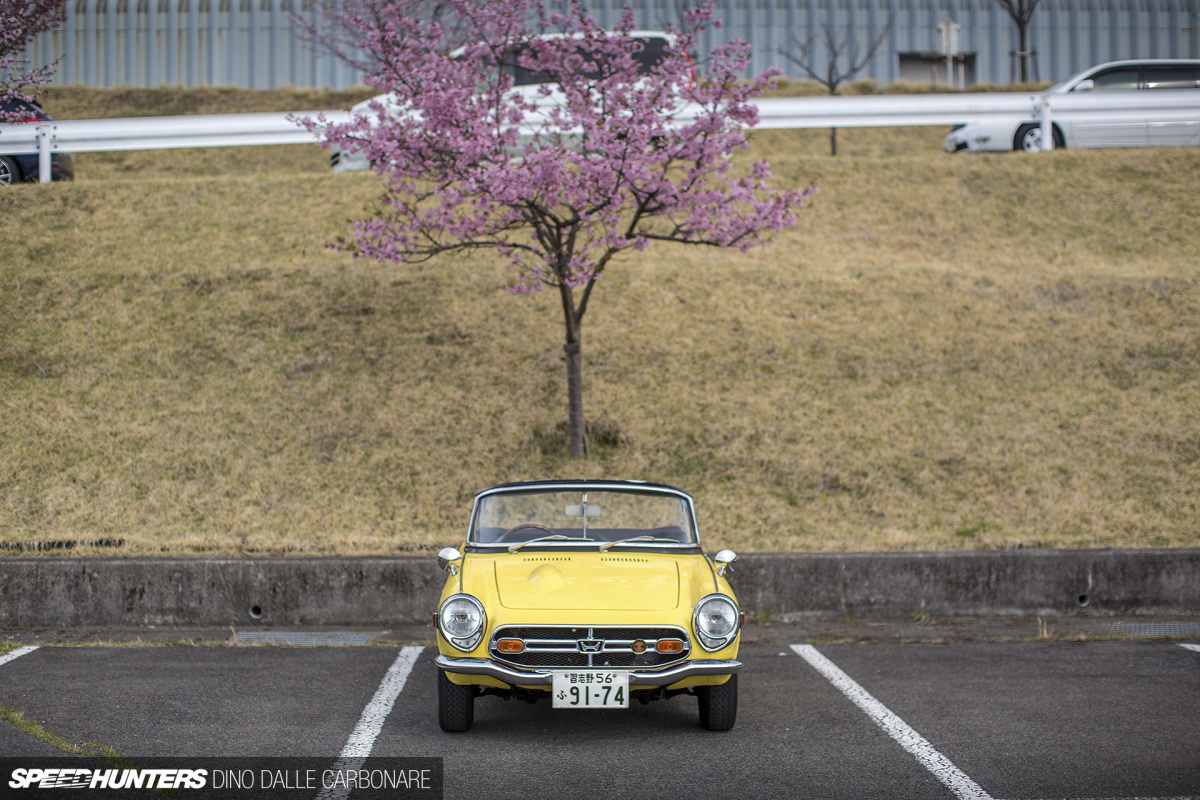 Seeing the weather tends to be a little colder up in Nikko, we were all lucky enough to experience a second showing of one of Japan's most famous natural occurrences – blooming sakura. The thick pink hue that had blanketed the cherry trees in Tokyo was all but over a week prior, so it was a welcomed bonus and a great backdrop for the iconic cars that showed up. Yes, just like this Honda S600.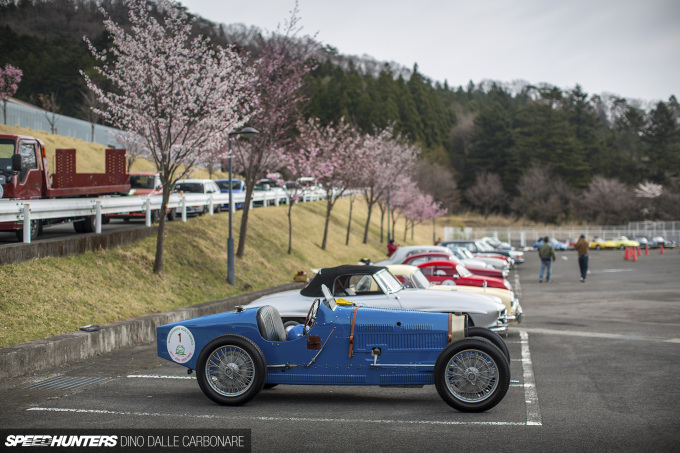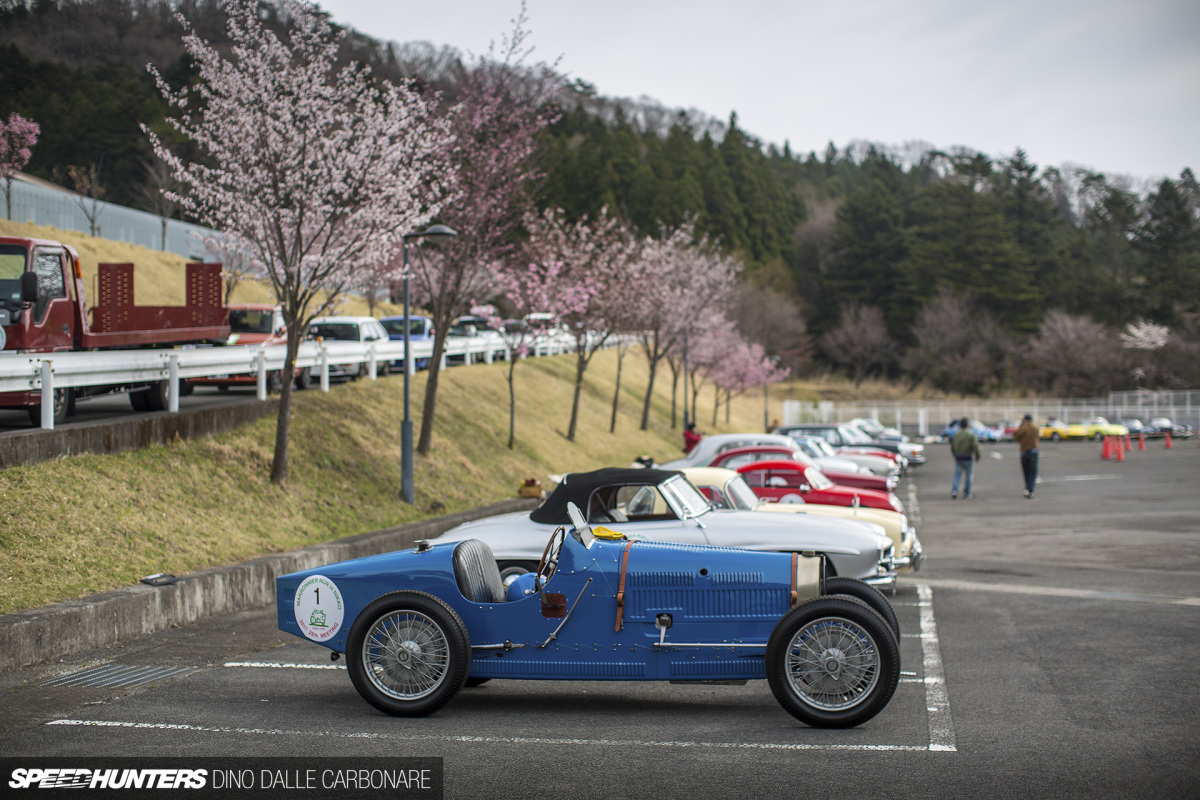 As was the case the other two times I took part in this event, the #1 car was this Bugatti Type 27. It's a replica, but one of the recognized recreations from Argentina.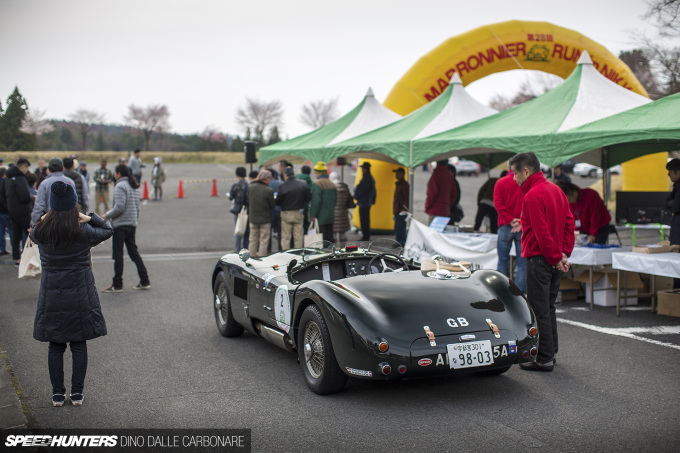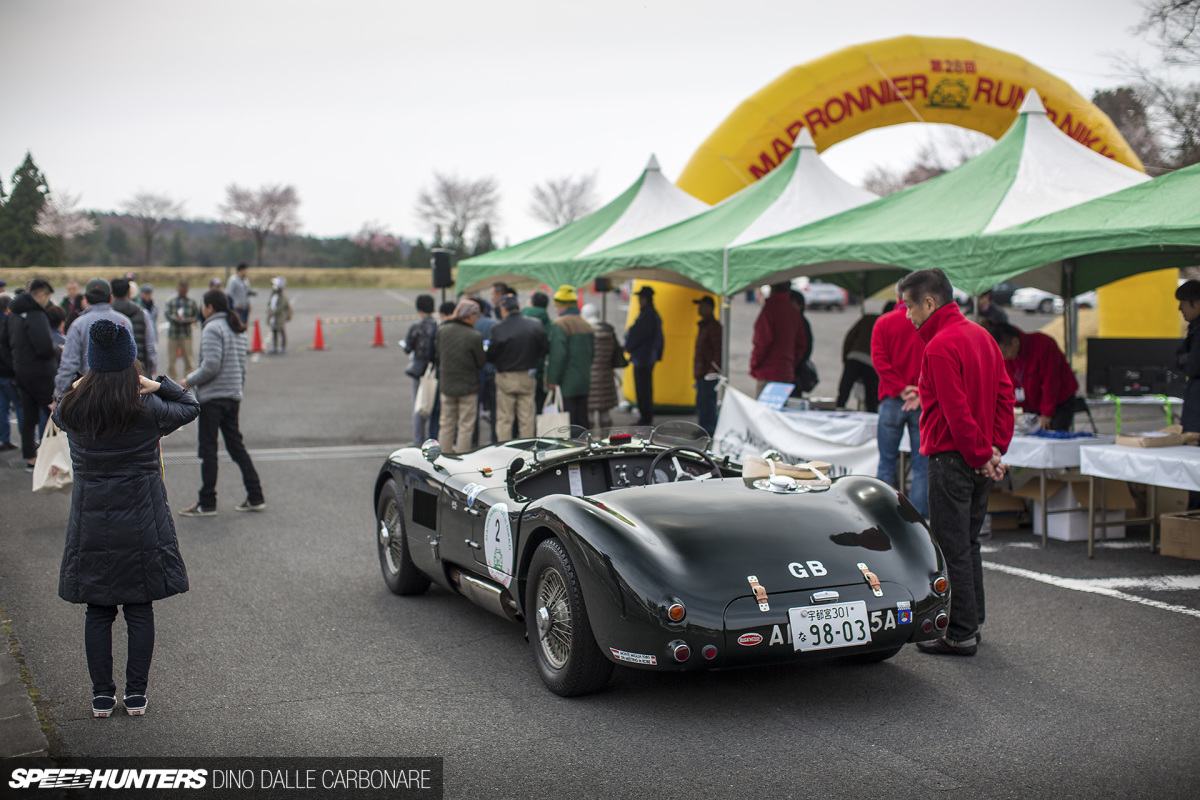 A never-before-seen entry was this Jaguar C Type, a proper race car from the good old days that totally does away with any type of roof. Thankfully, it came with a leather tonneau cover to seal off the cabin in the event of rain.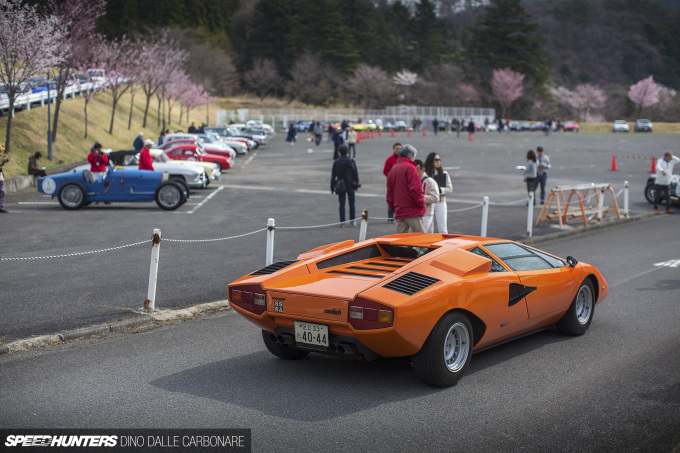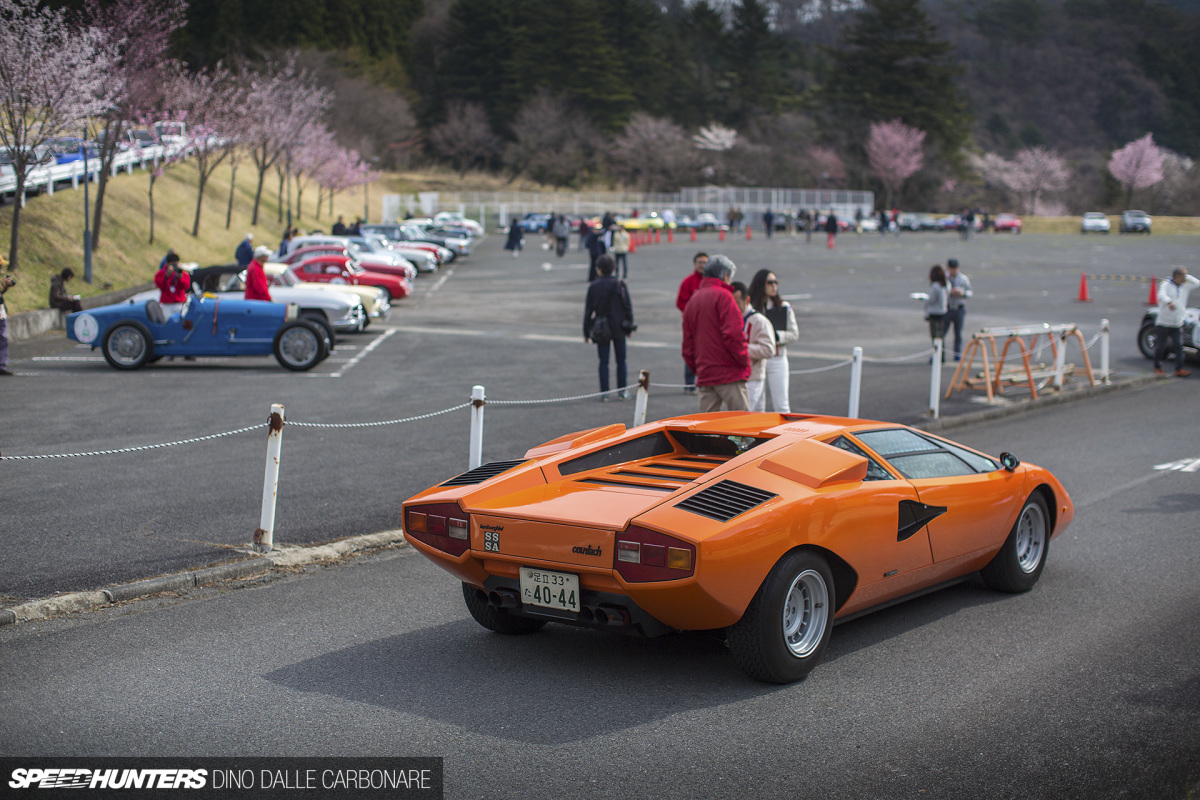 Shortly after the introductory driver's meeting, everyone's attention shifted to the brightly colored wedge on wheels that had driven into the venue.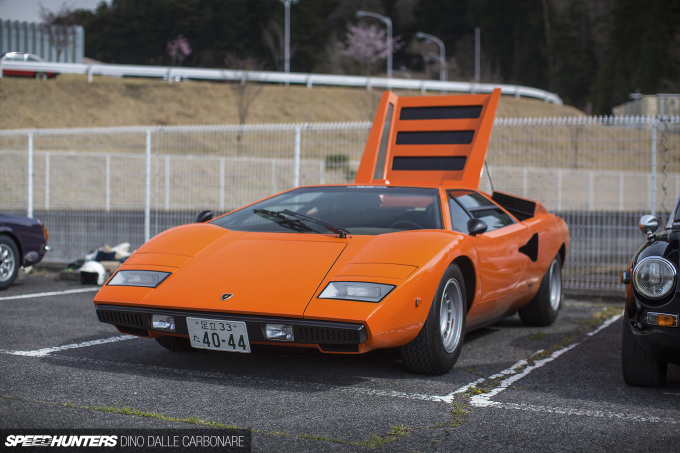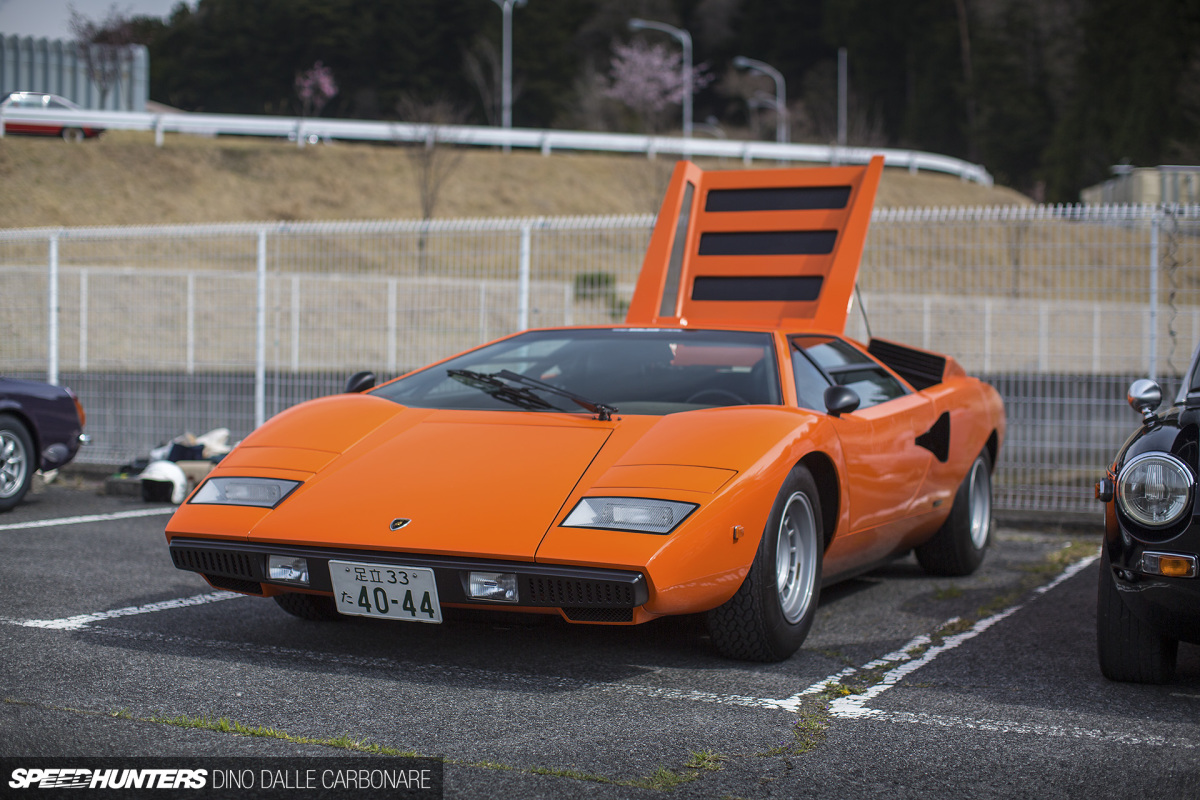 Sporting the original orange hue that was applied many decades prior at Sant'Agata Bolognese, this LP400 version of the unmistakable Gandini-penned Lamborghini Countach was a sight to behold.
And in the very center of it all is what has always made Lamborghinis so special – a screaming V12 breathing through Weber carburettors.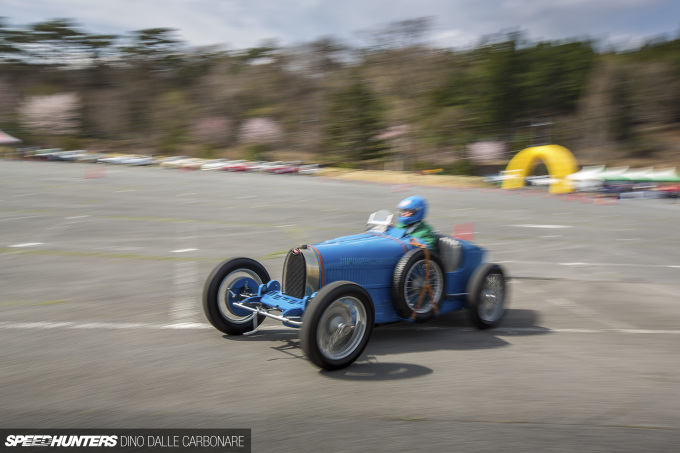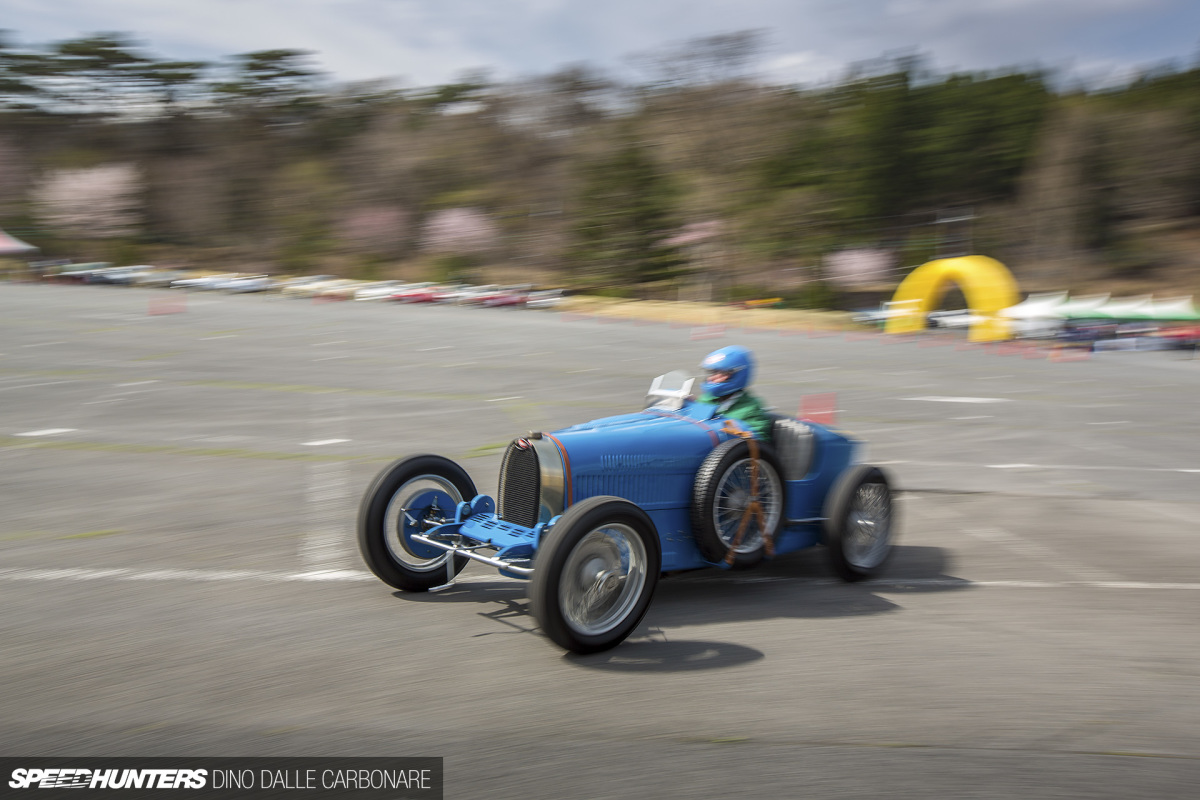 The coned-off gymkhana course in the parking lot was attacked three separate times. For the first, it was all about crossing the finish line in a specific time, which means the co-pilot paces the driver, or you just go balls-out and then slow down at the end. It's tougher than it seems.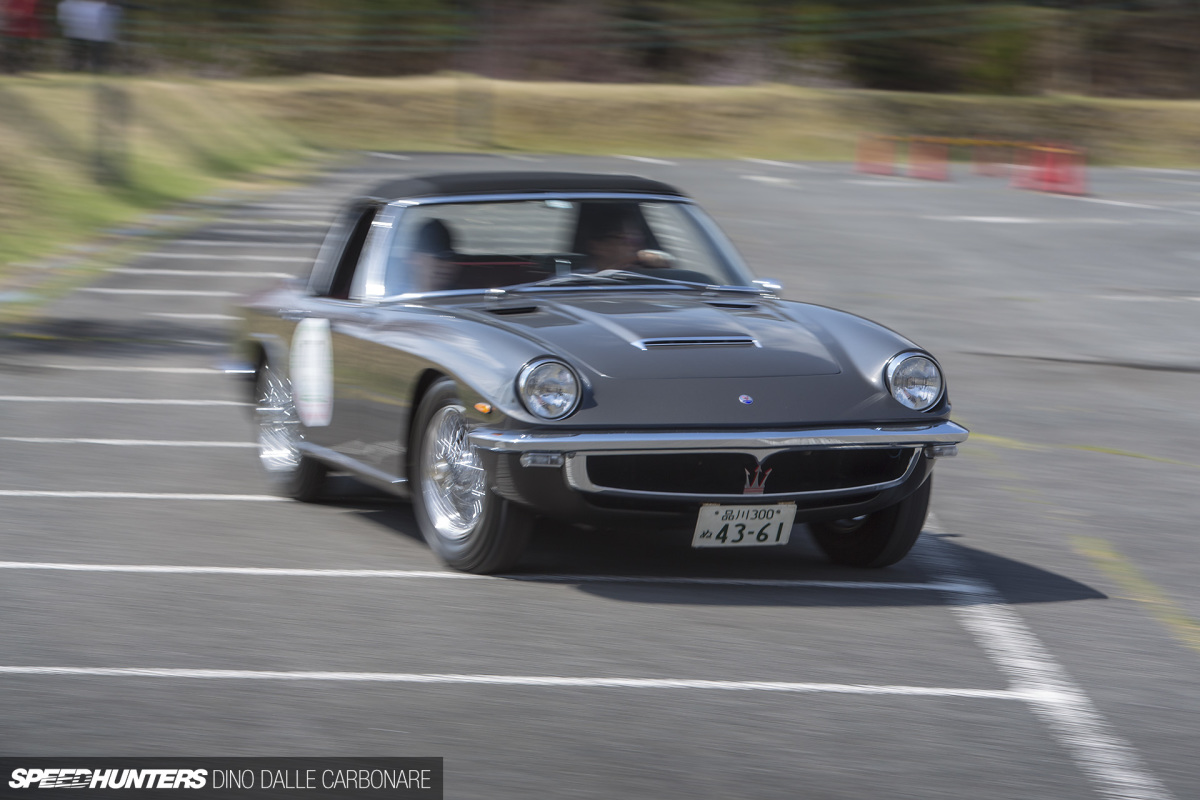 The second and third approaches are all about speed. Competitors can choose to sit this one out, and no points are deducted as some collectors prefer not to abuse and fling their expensive pride and joys around some cones. The owner of this Maserati Mistral Spyder didn't seem to care much, giving those narrow vintage tires a real workout.
It was then Takamichi's turn in the 432Z. We opted to not have me in the car – pictures were far more important. He was confident that he could time himself for the first run without any issues, which he managed to do. Plus, I'm sure the omission of well-fed Italian ballast aided in the overall performance of the Z. That S20 motor might be a screamer, but with only 150hp on tap it's not the most powerful engine out there.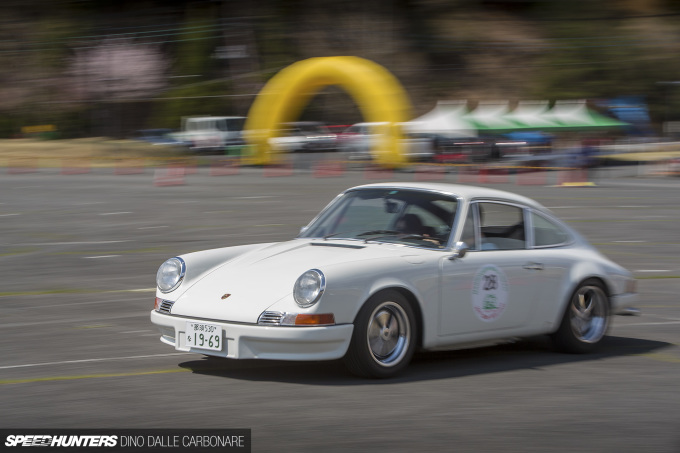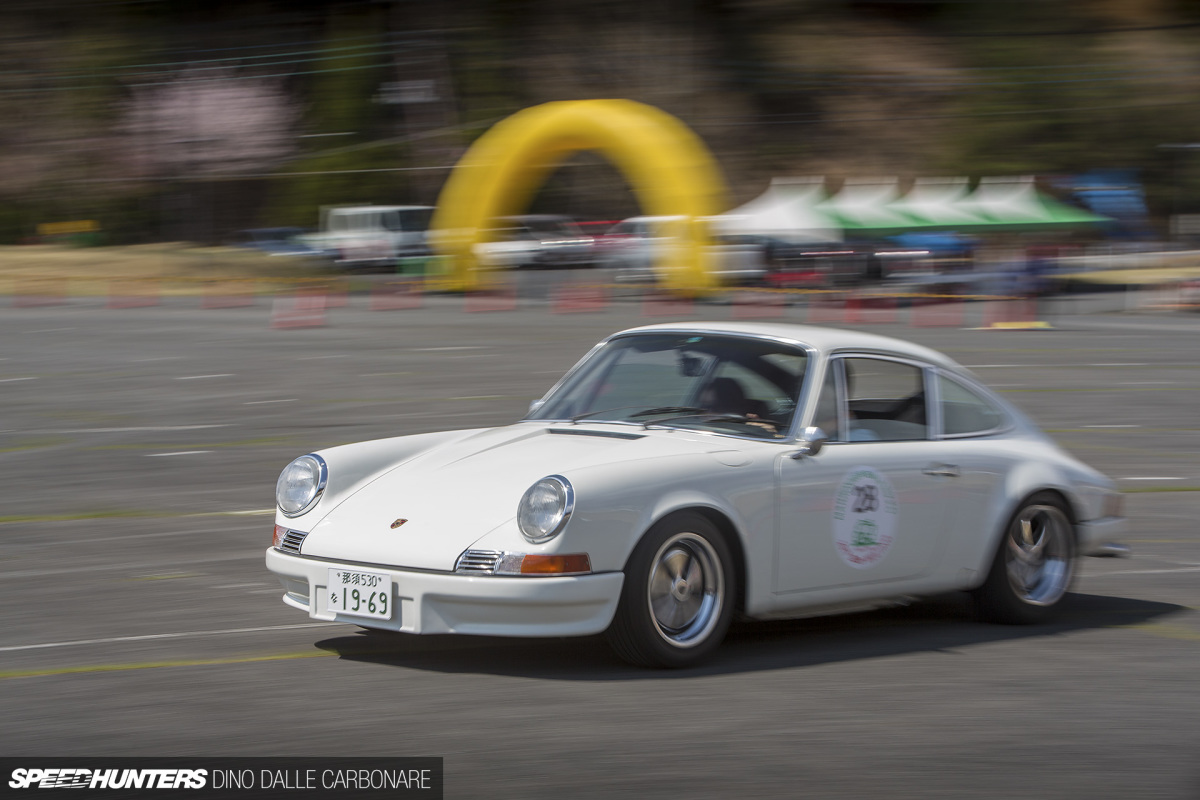 For some odd reason Porsches are not often seen at this event, so it was really cool watching this 1969 911T being driven properly by its owner. Aside from an RS-look front bumper and some proper modern suspension, the car was totally stock.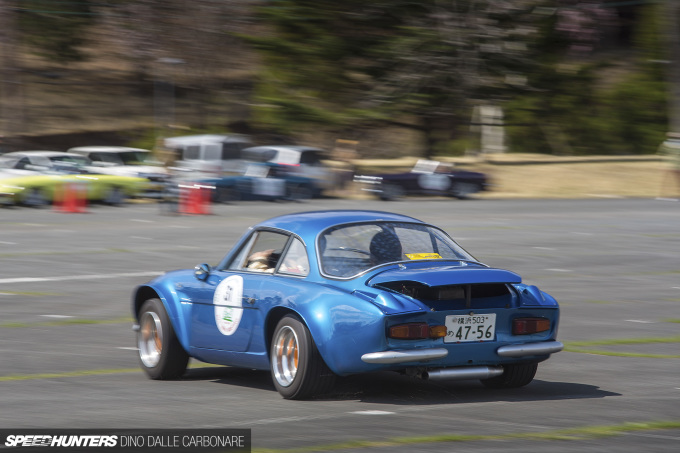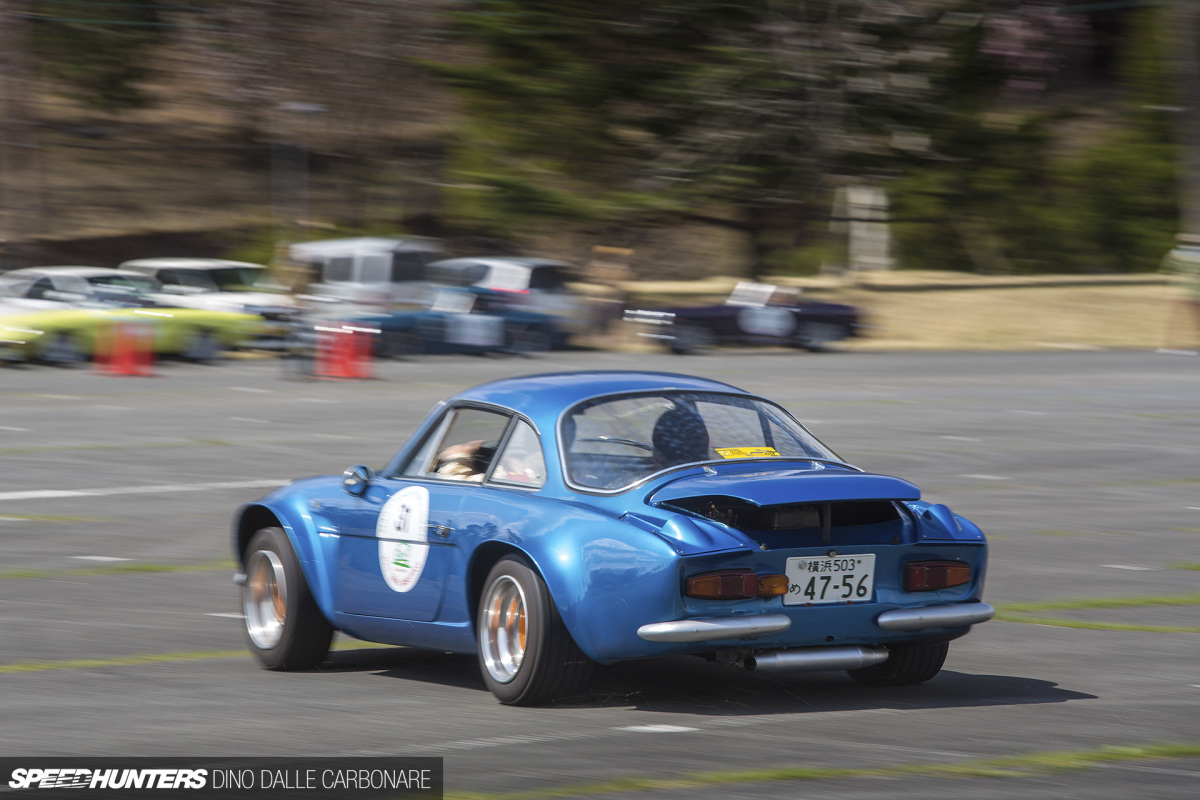 This Alpine A110 1600S was one of the hardest driven cars on the course. It blew me away how much traction it had out of the corners, the rear engine configuration really getting the back end to squat under power and shoot away from the cones.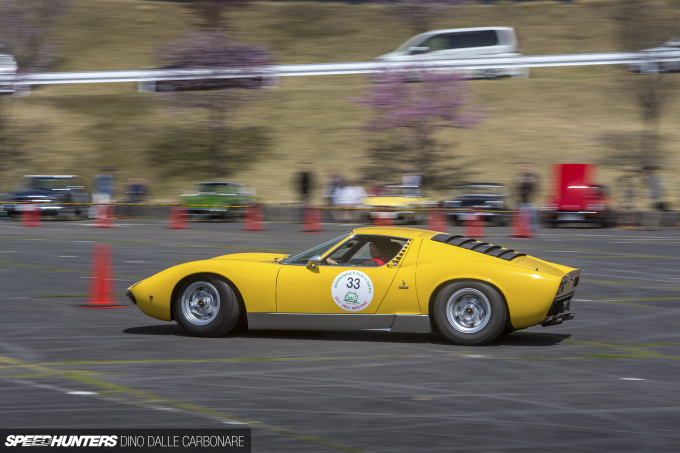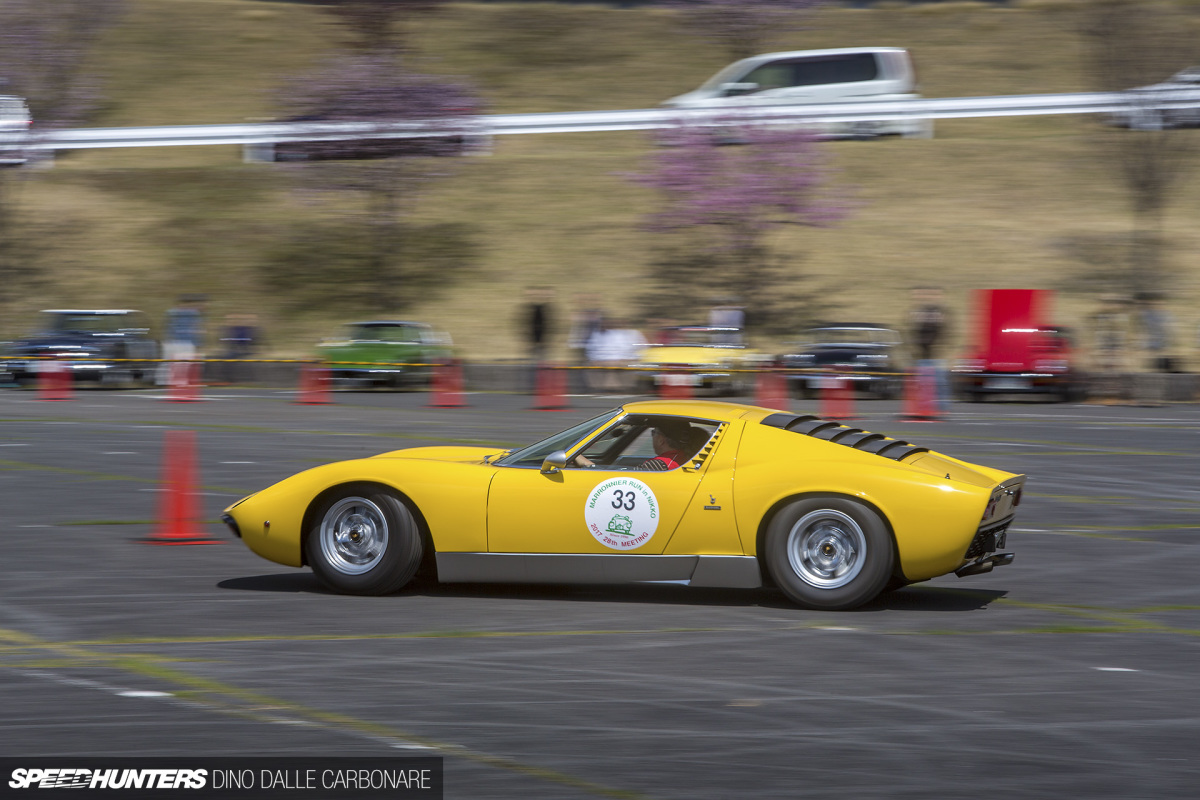 Then, then there was this beauty. A lot of people say the Lamborghini Miura is one of, if not the most beautiful car ever made. And seeing one in front of you being driven hard, it's hard not to agree with such a statement. Those lines, that profile, those proportions – just wow.
The Concours D'Elegance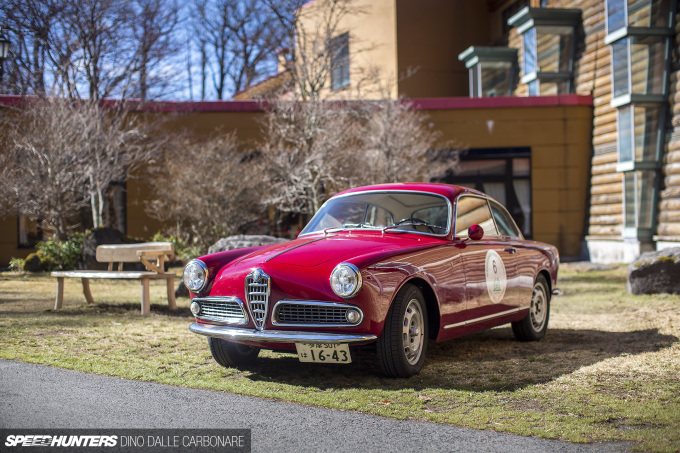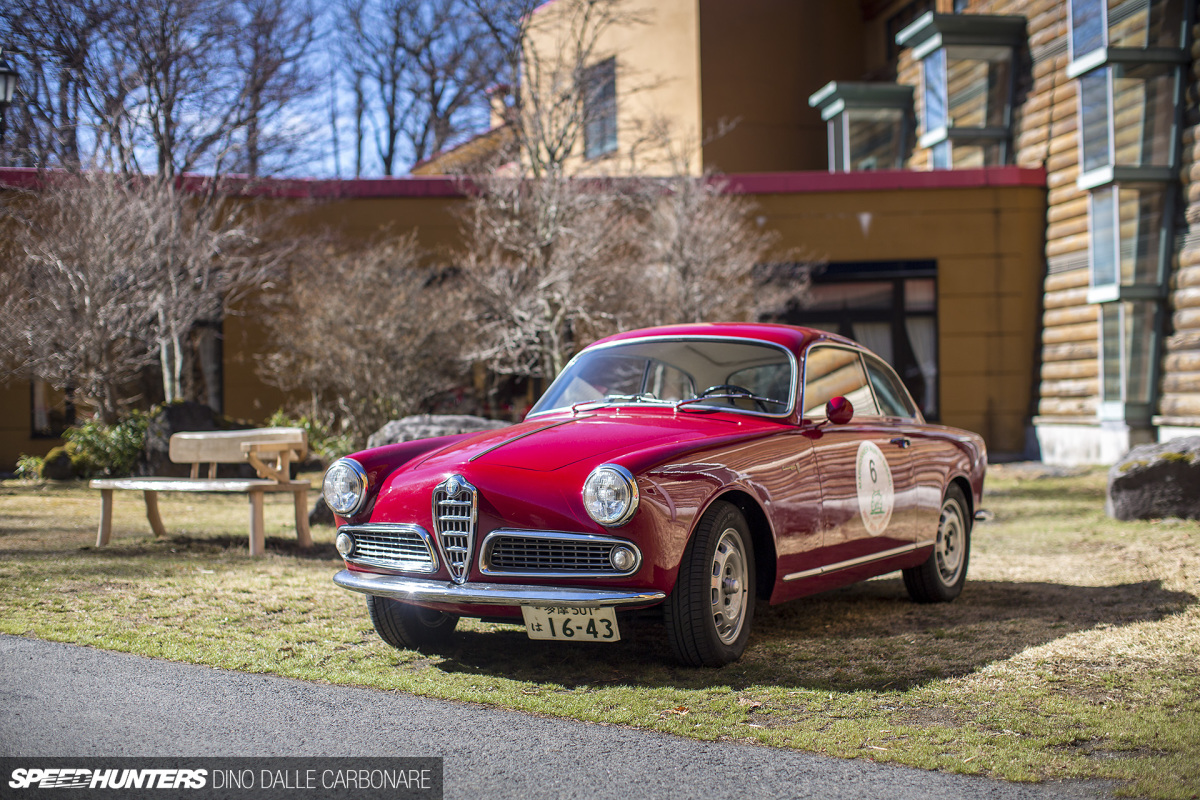 Fast forward to the next day and I was able to grab my camera again. My impeccable time-keeping skills and observance of the pace notes ensured that this year Takamichi and I would finish in 12th position, which was a good result. Whether there was a true improvement from previous years I don't know, and I honestly don't care, but we did better and we were happy to be so close to a top 10 finish.
With the result in the bag, it was now time to polish up the car and display it alongside all the others outside the hotel we were staying at, for the Concours D'Elegance portion of the Marronnier Run. So let's kick things off with this beautiful Alfa Romeo Giulietta.
I'm a great fan of the original Fiat 500 and seeing this early example from 1959 with the suicide doors gave me great pleasure. A simple form of motoring, but an oh-so-fine one.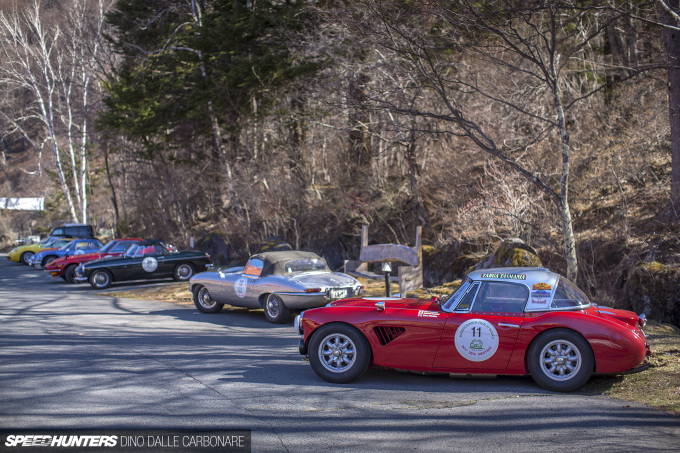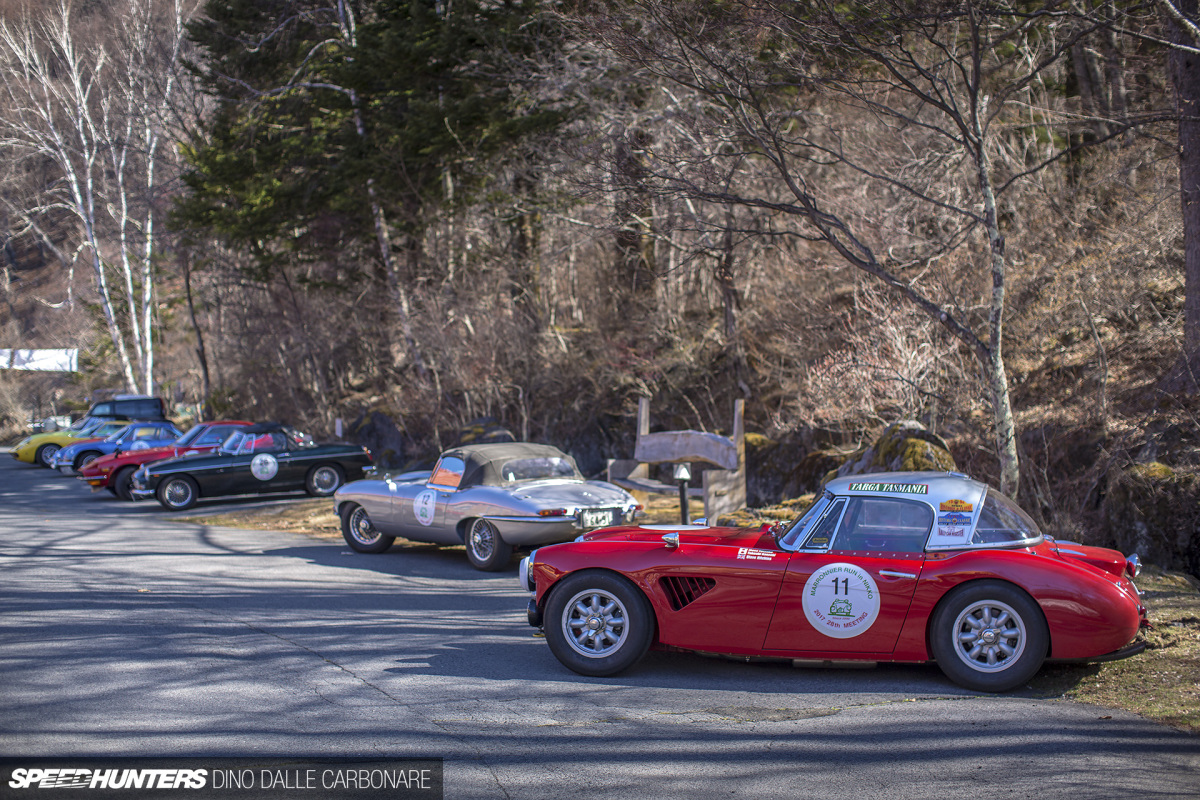 This Austin-Healy 1600 Sport was quite a beast; brutal looks coupled with a screaming and torquey straight-six.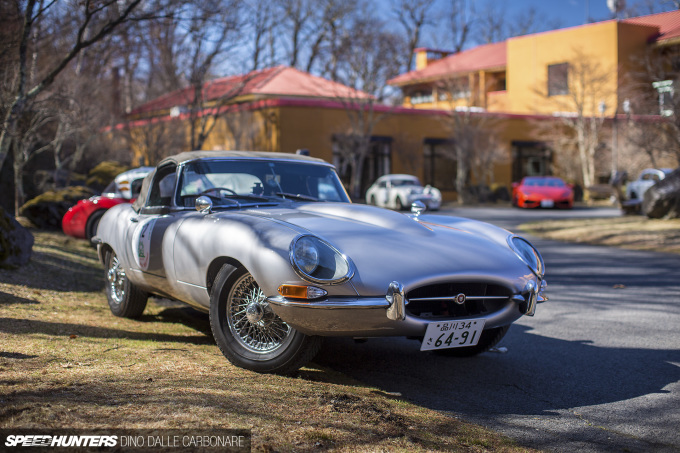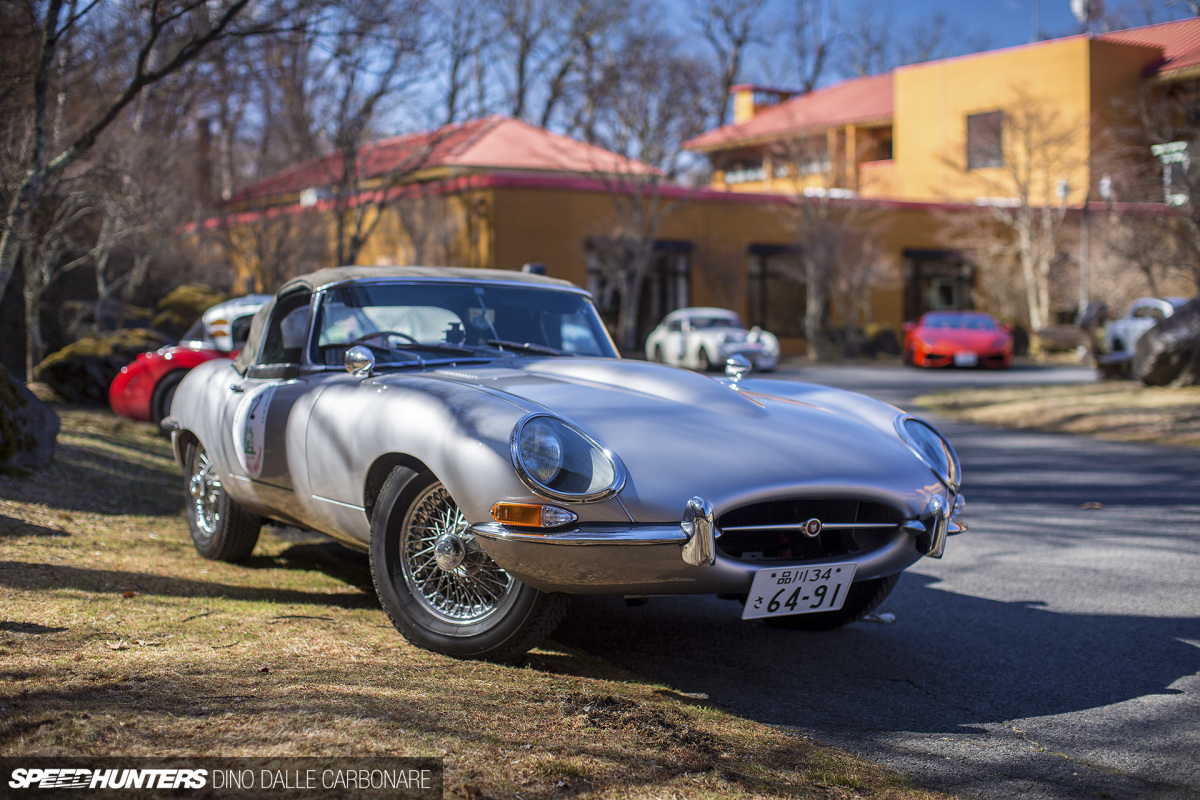 Not too far from away I found another British classic, this time a drop-top Jaguar E-Type parked in such a way that I just couldn't resist taking a snap.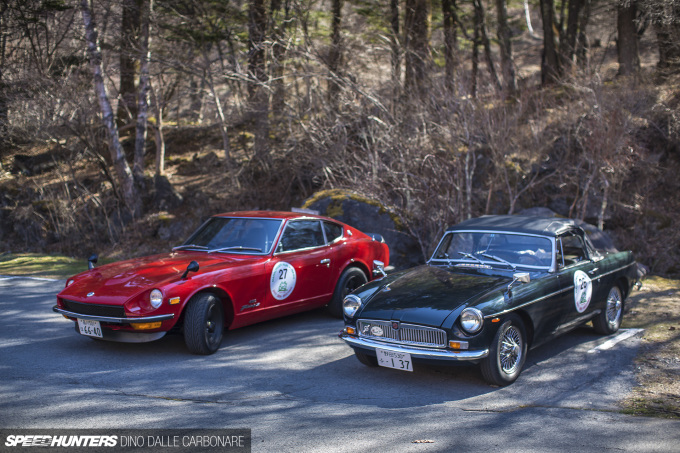 After the event the 432Z would be going back to TA Auto, the shop that turned it from a rusty shell into a concours-quality ride. Aside from usual post-event TLC, it's being fitted with classic RS Watanabe wheels shod in Yokohama Neovas.
More E-Type love.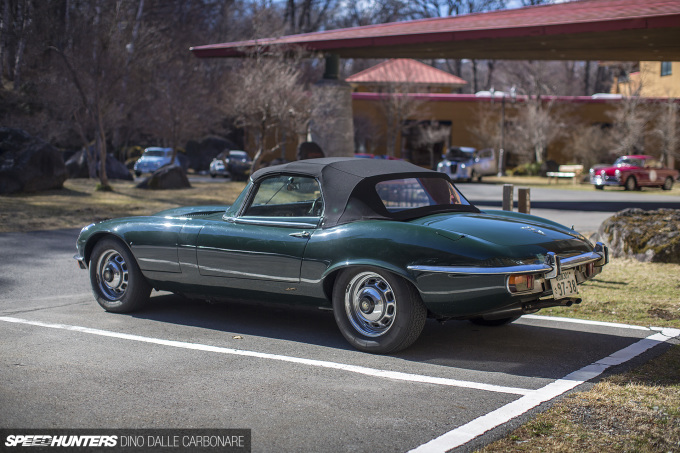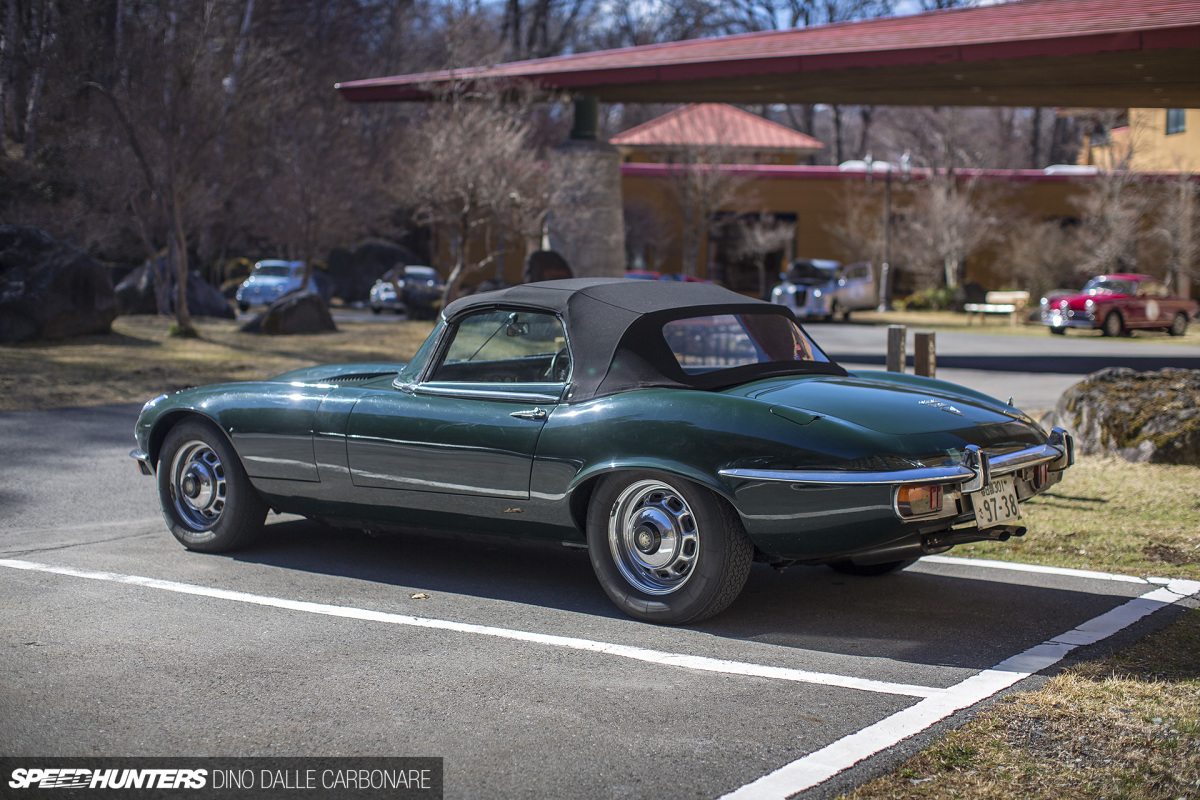 And since we're at it, this was actually my favorite Jag in attendance. The V12 does it for every time!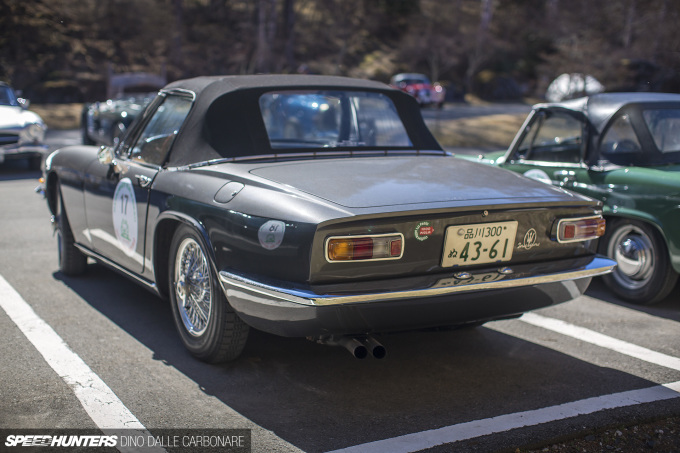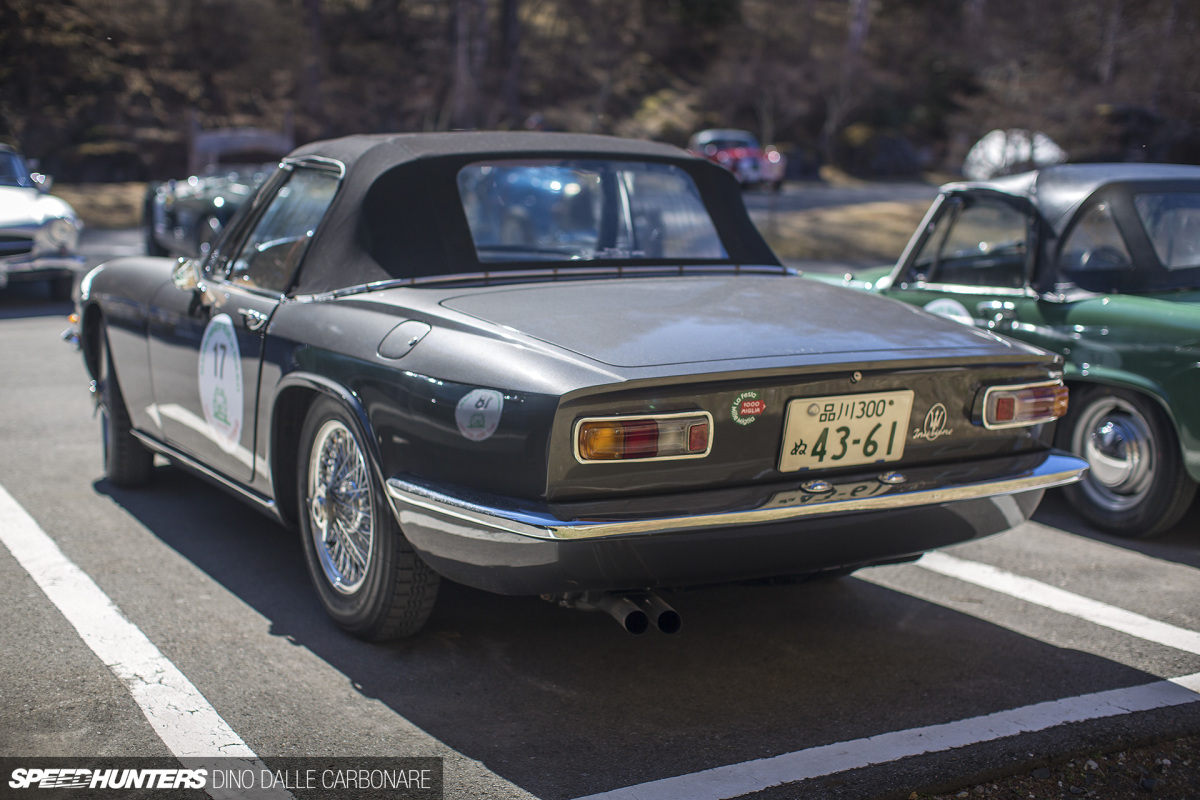 We saw this Maserati Mistral being flung through the cones earlier. The rear ends of these cars really are something special.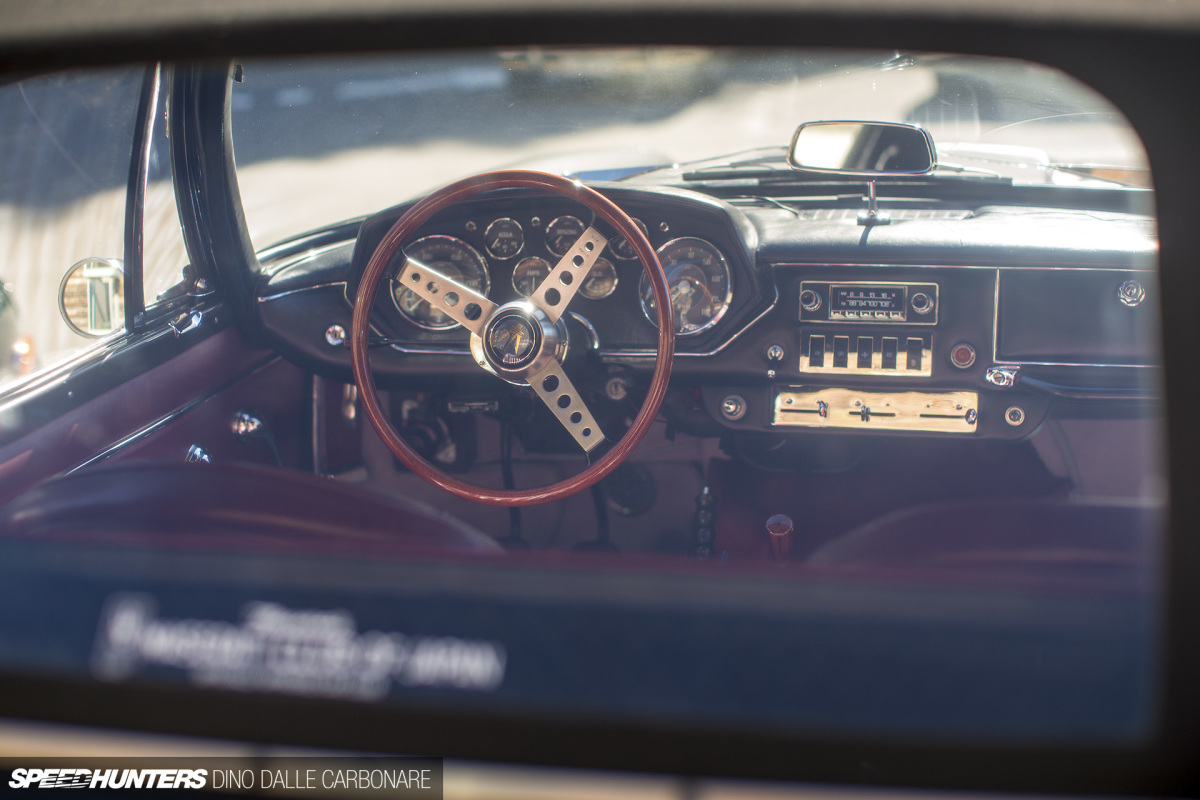 Oh, and the interiors are pure class.
Here's that A110 again looking very pretty with its contrasting 13-inch Gotti wheels.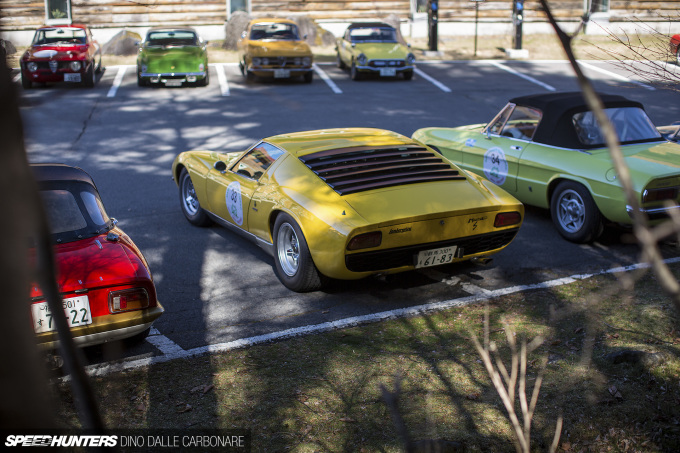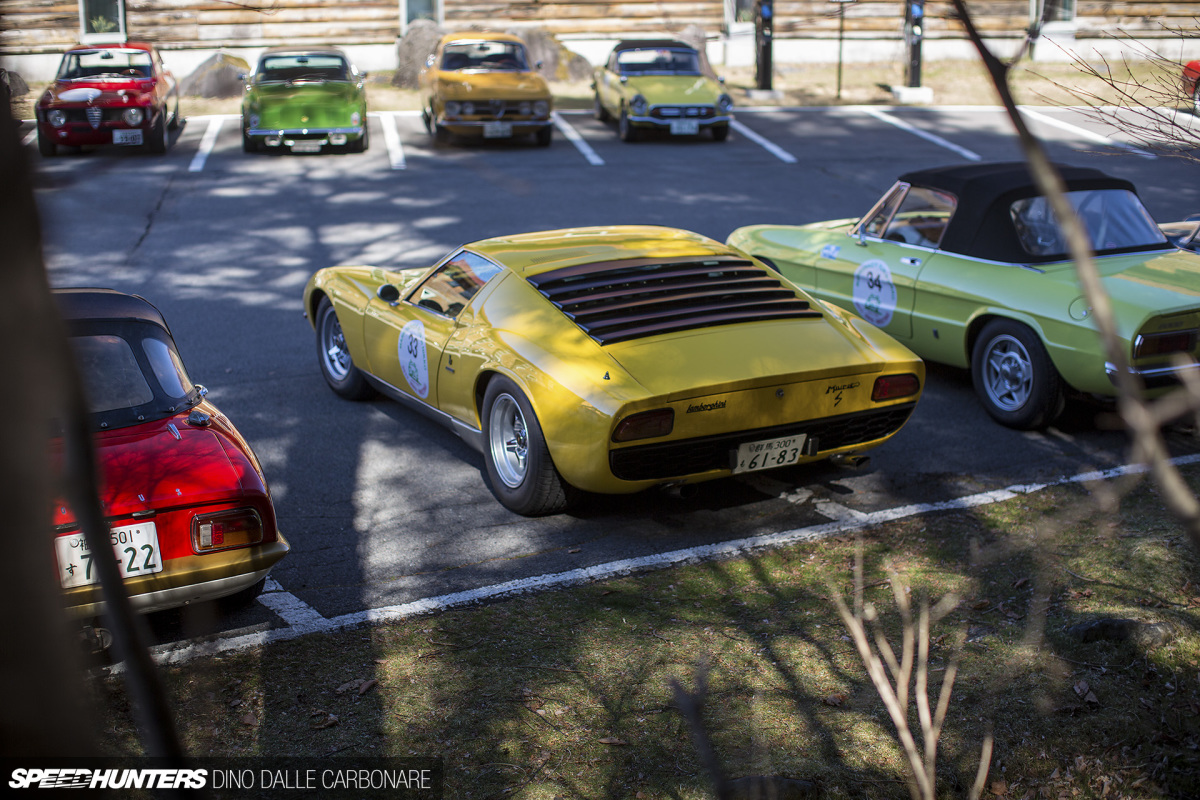 In the Italian corner there was much to indulge in, starting off with the yellow Miura S.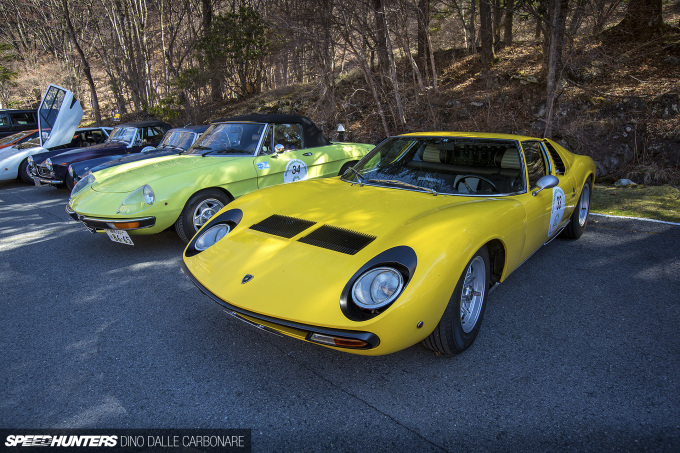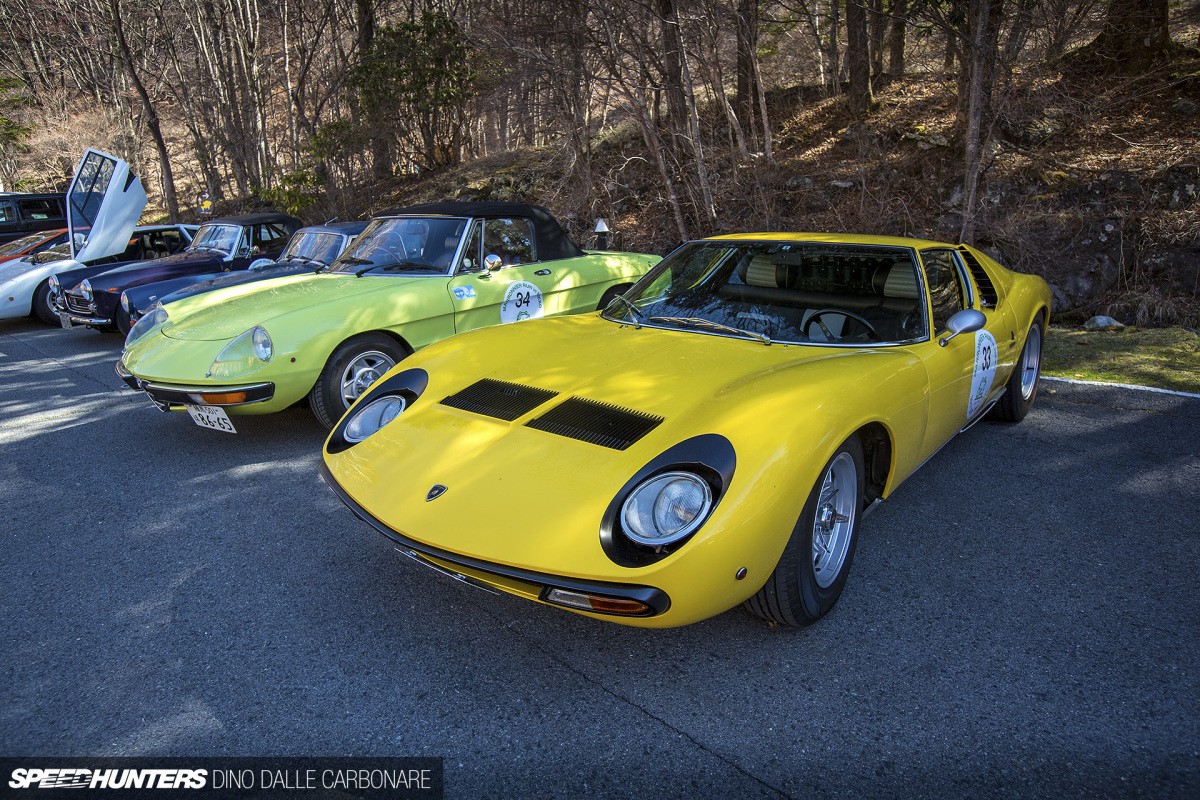 Every time I see one of these cars I always struggle to get my head around how such a simple design can result in so much beauty. It makes you think about how modern day car design has become overly complicated.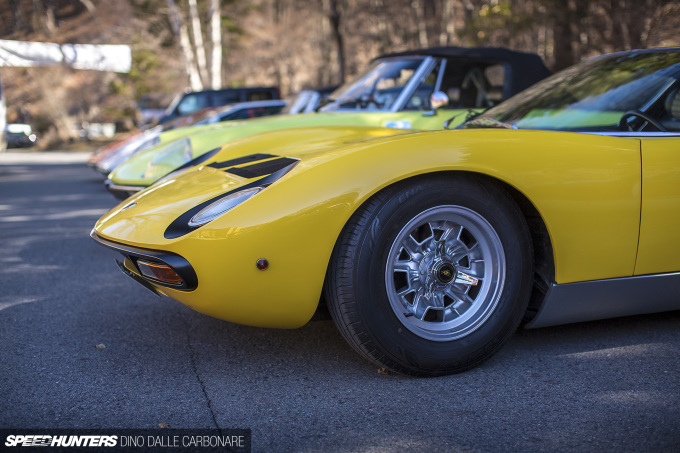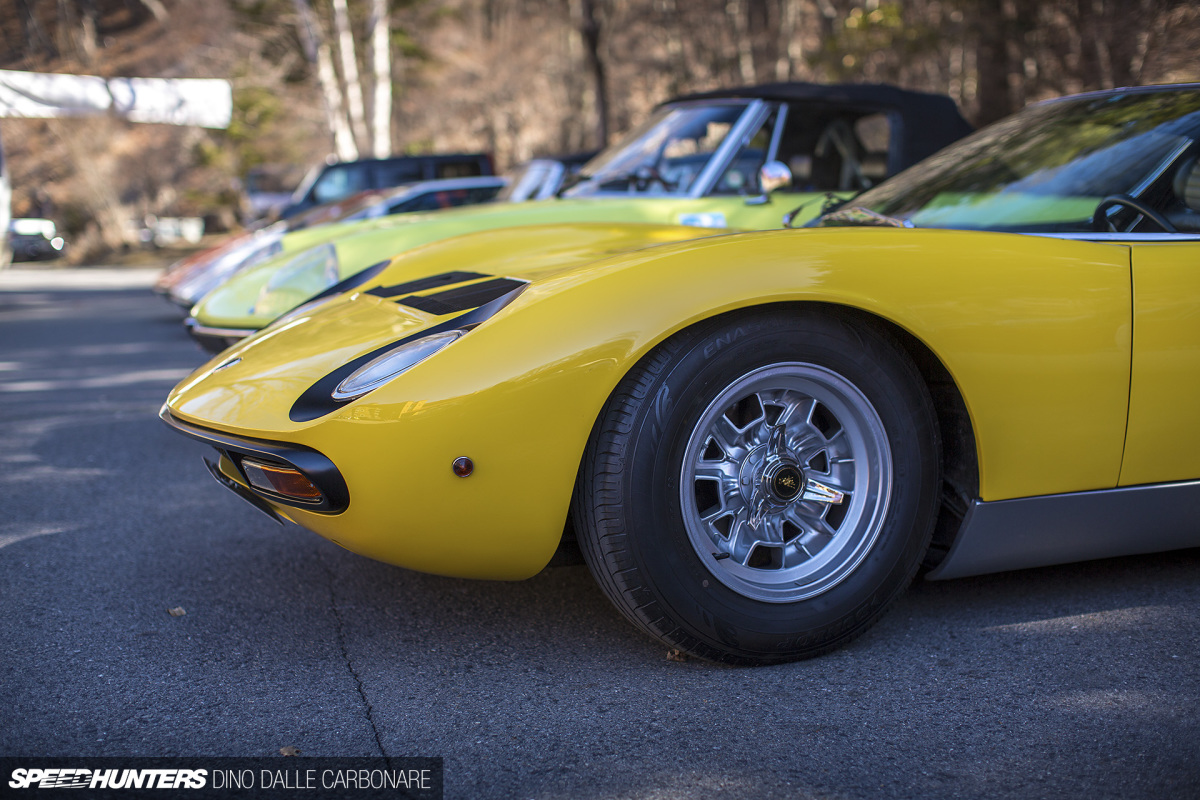 And just how spot-on is the ride height?! Apparently it came from the factory like this.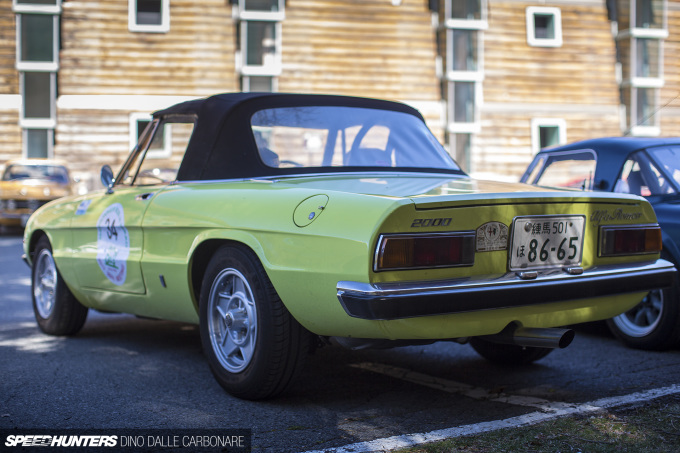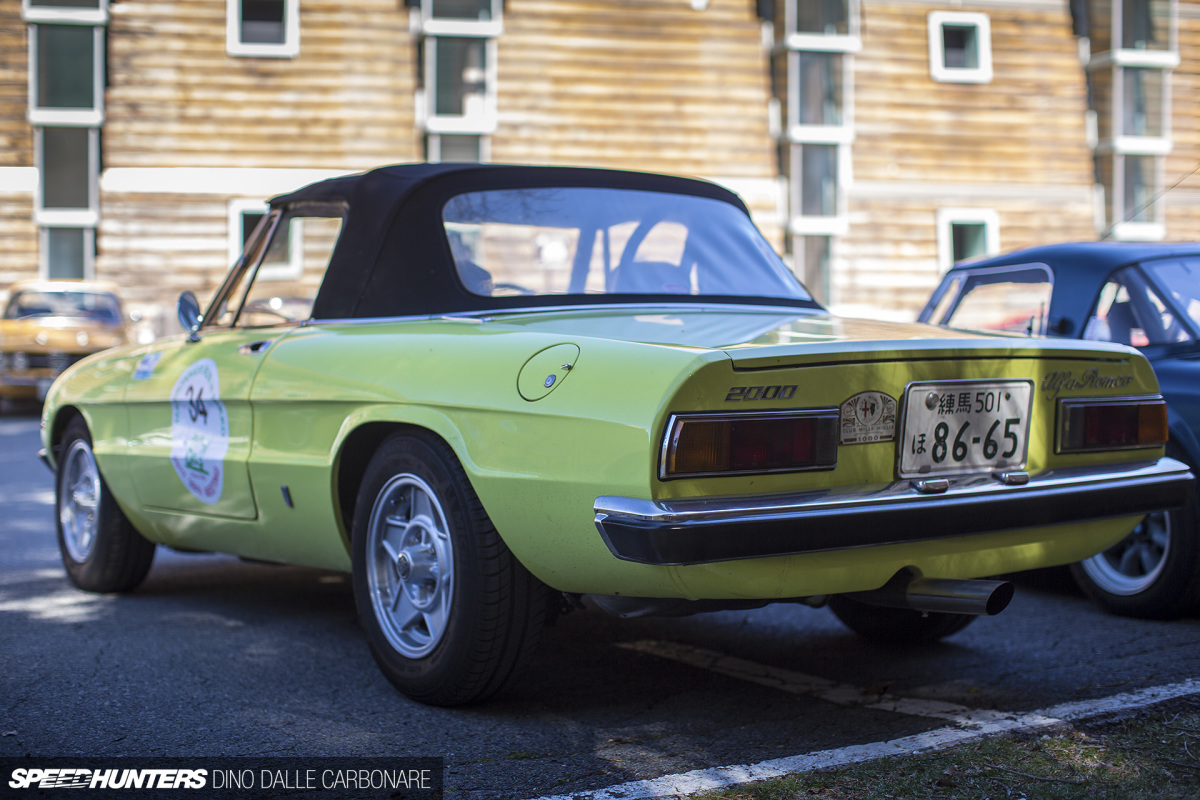 The Miura was parked up next to this Alfa Romeo Spider 2000. The twin-cam 2.0-liter engines in these things sound absolutely amazing once they start piling on the revs.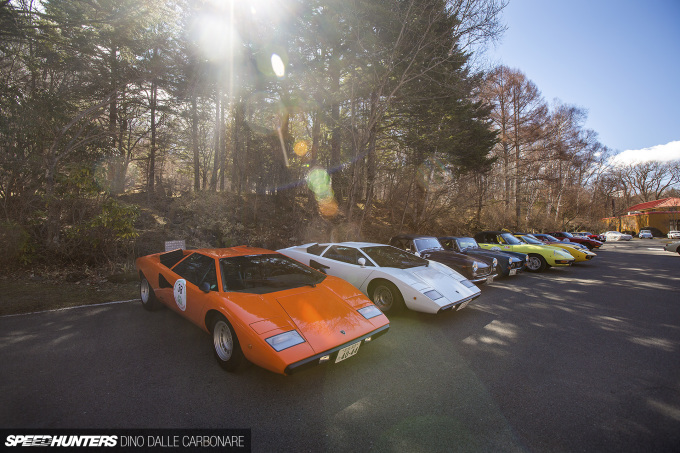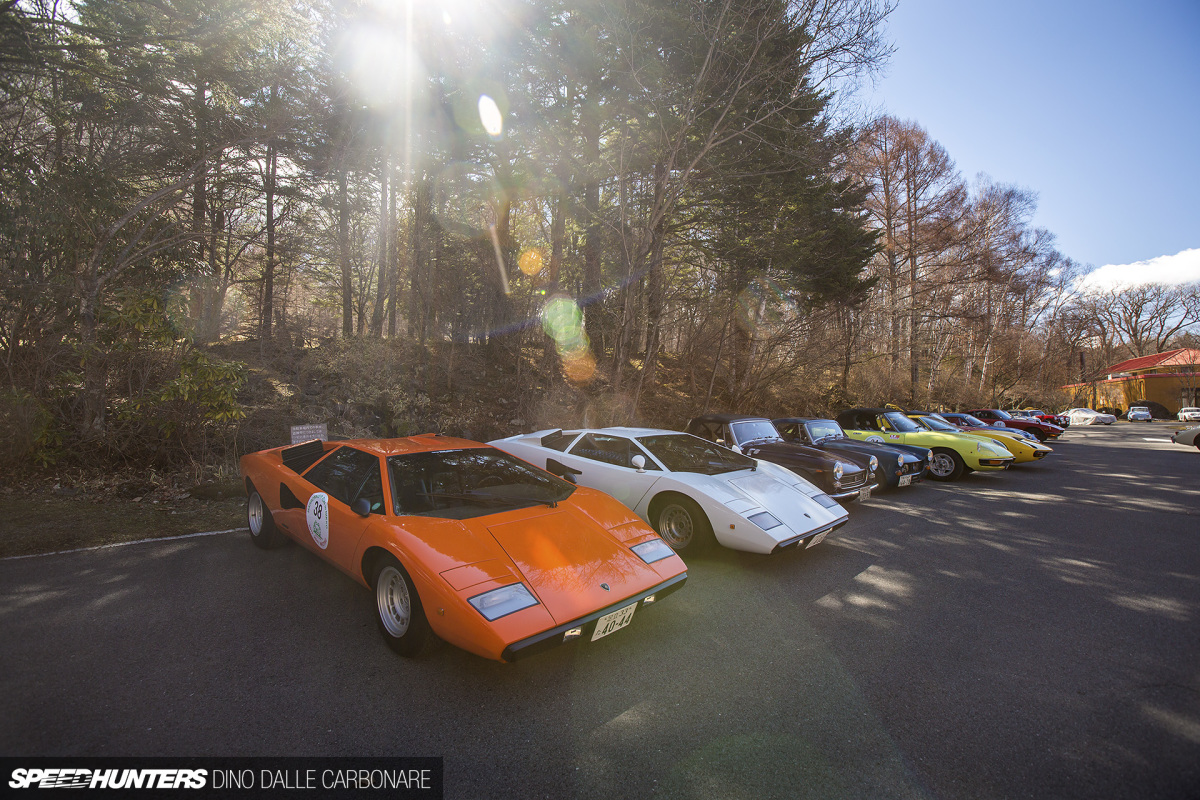 It's back to the Countach LP400, and when I woke up on this morning and had a glance at the car park, one had become two.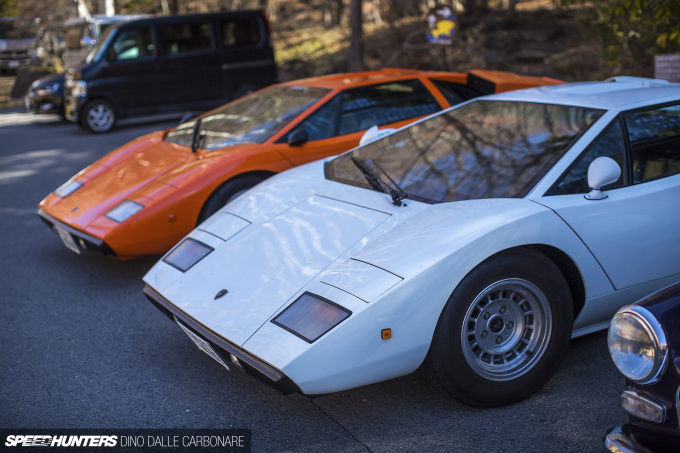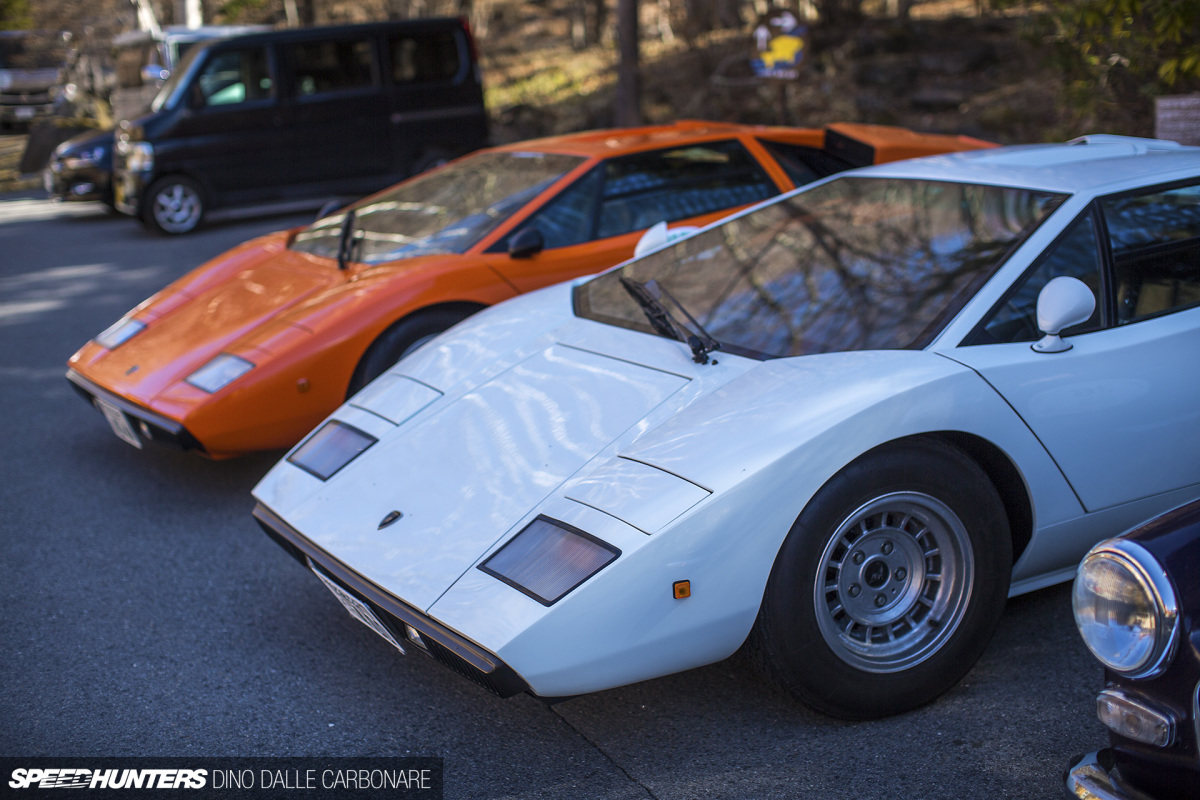 The orange car had been joined by another LP400, an equally well-looked after white example.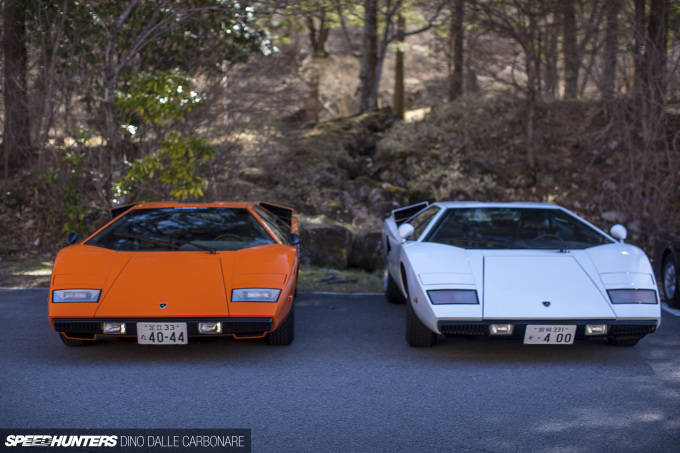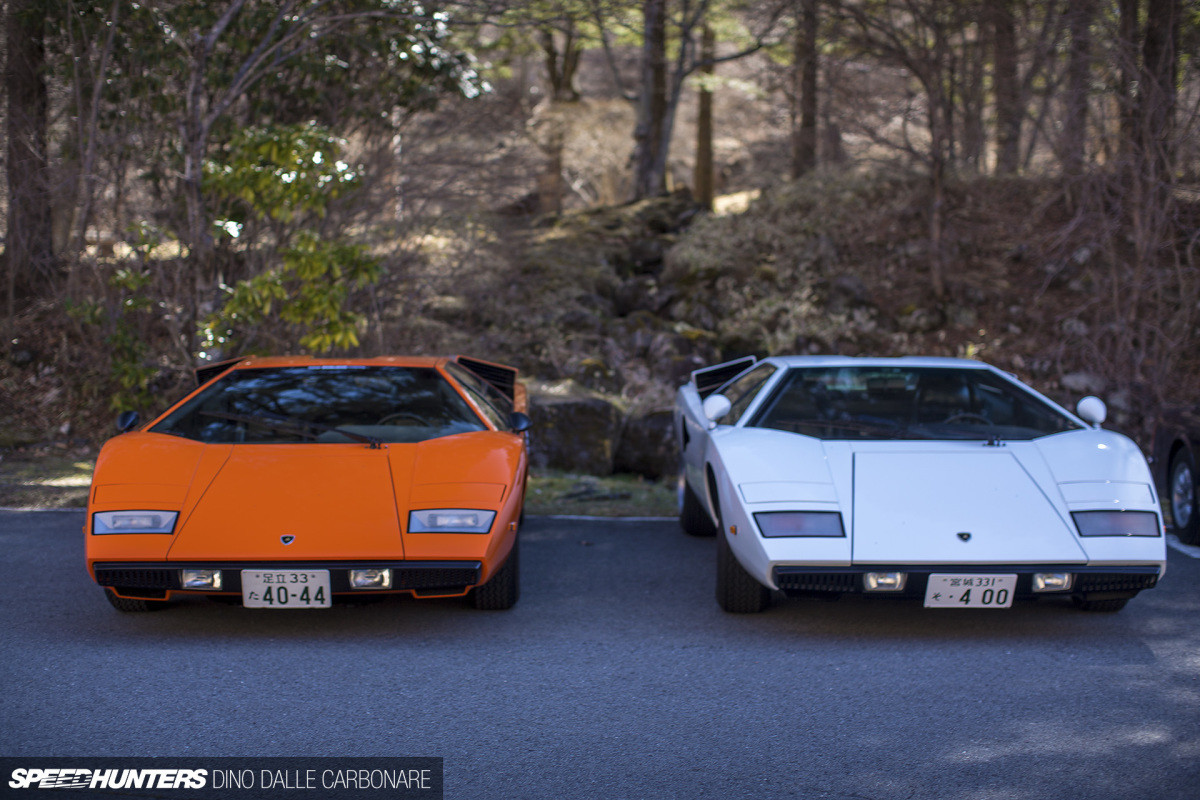 This is what the pearly gates would look like if Bertone had designed paradise.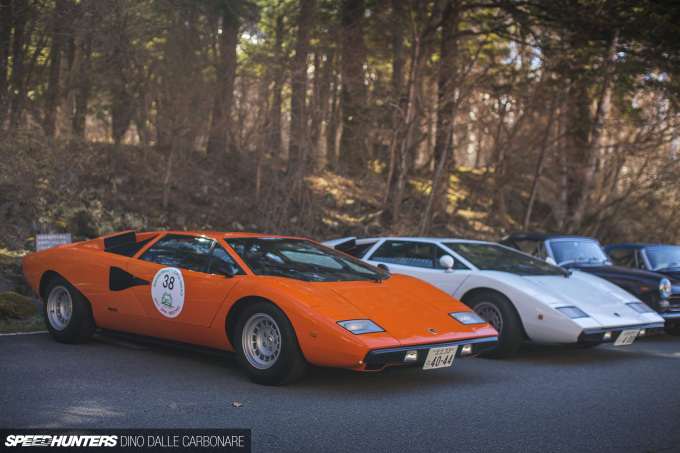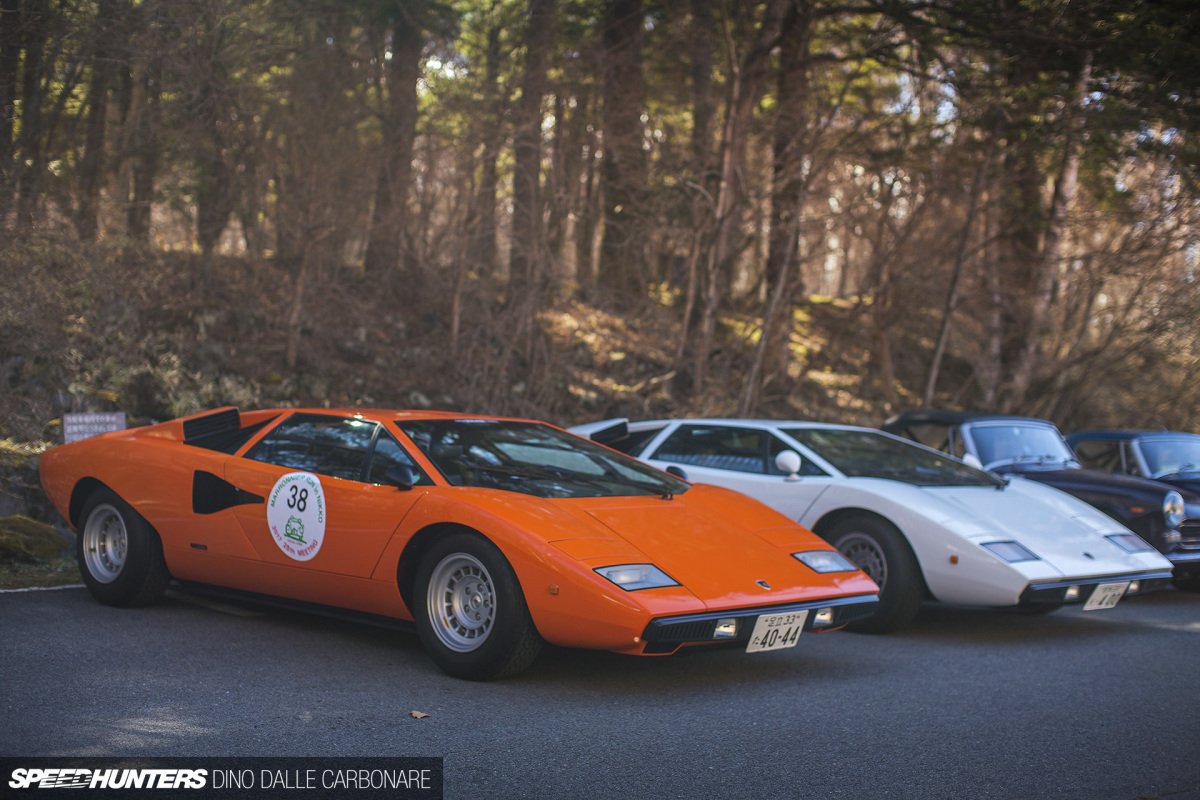 And just because I'm one of those guys that grew up with a poster of a Countach on my bedroom wall, here is another gratuitous picture.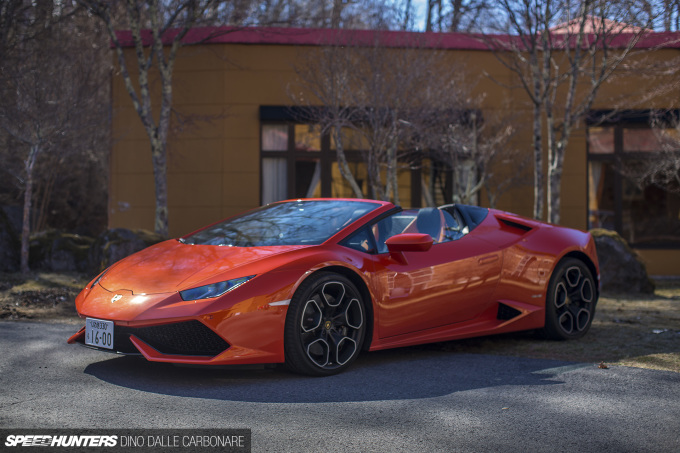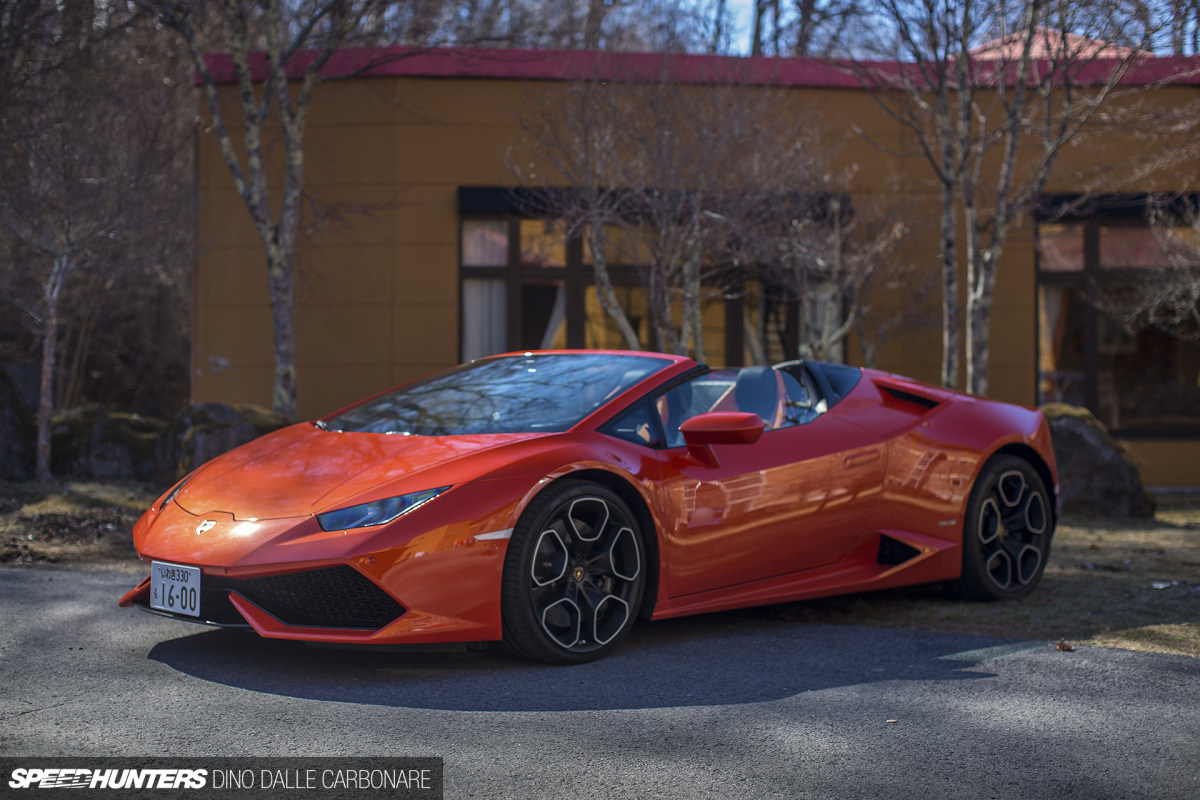 Another surprise addition to the carpark car show was something a little more modern from Lamborghini, namely a Huracán drop-top.
But the most memorable car for me at this year's Marronnier Run was definitely this Lotus Elan +2. It was a true rarity and one I had never seen before – the stretched version of the popular little Elan with the addition of two extra seats in the back. Am I the only one who wishes Lotus offered a 2+2 in the current line-up?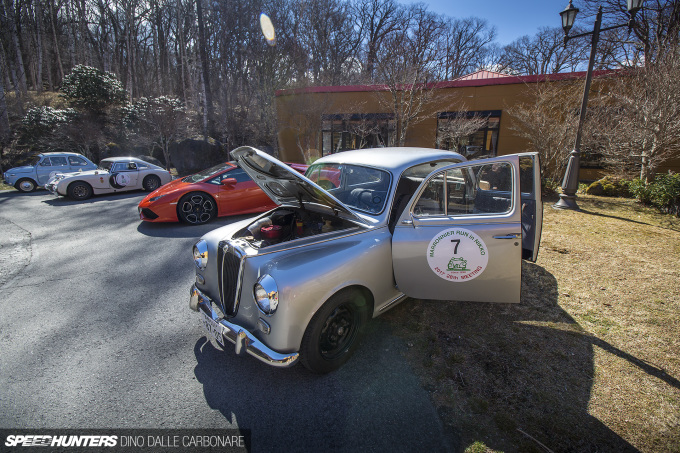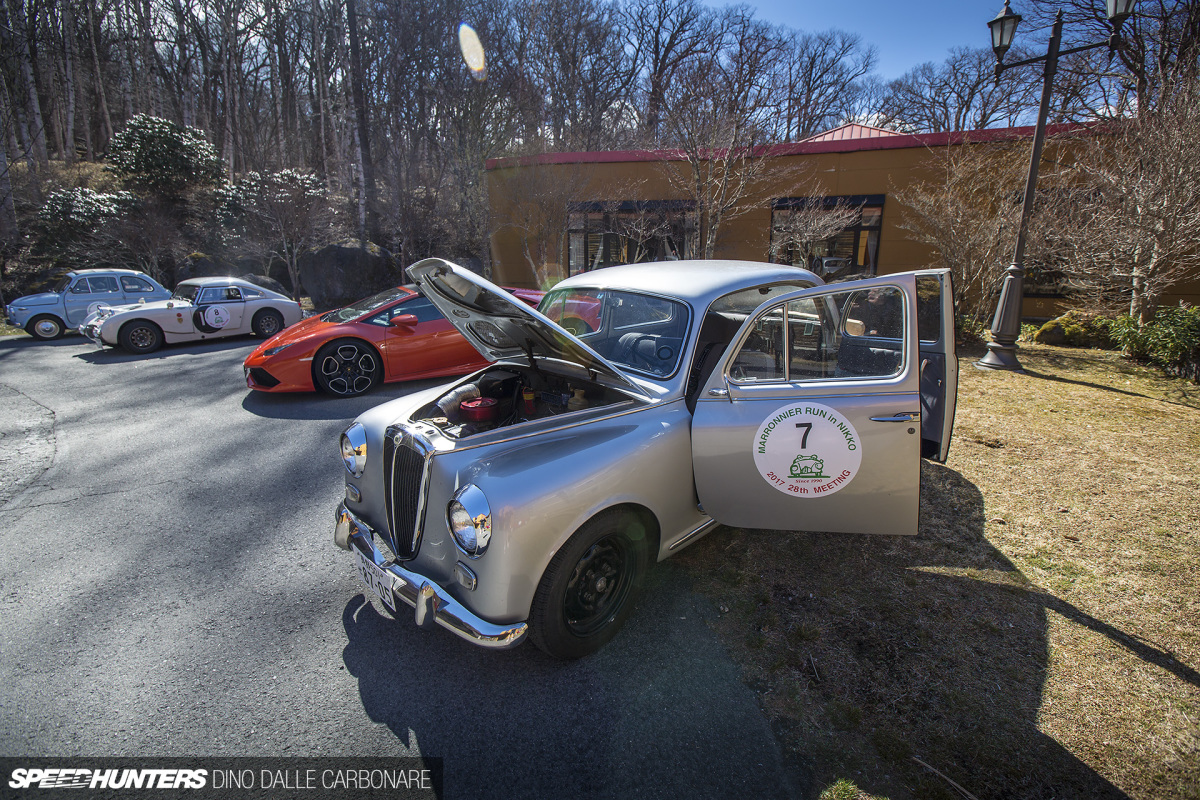 While the design of this Lanca Aurelia might be nothing too sporty (the RX-8-esque doors are cool though), its engine is a real talking point.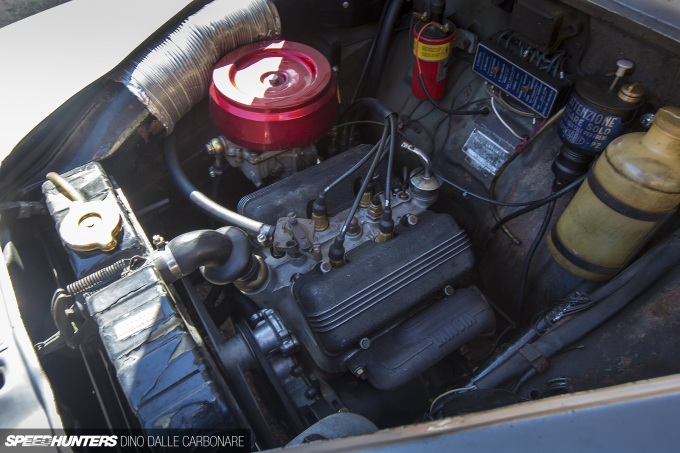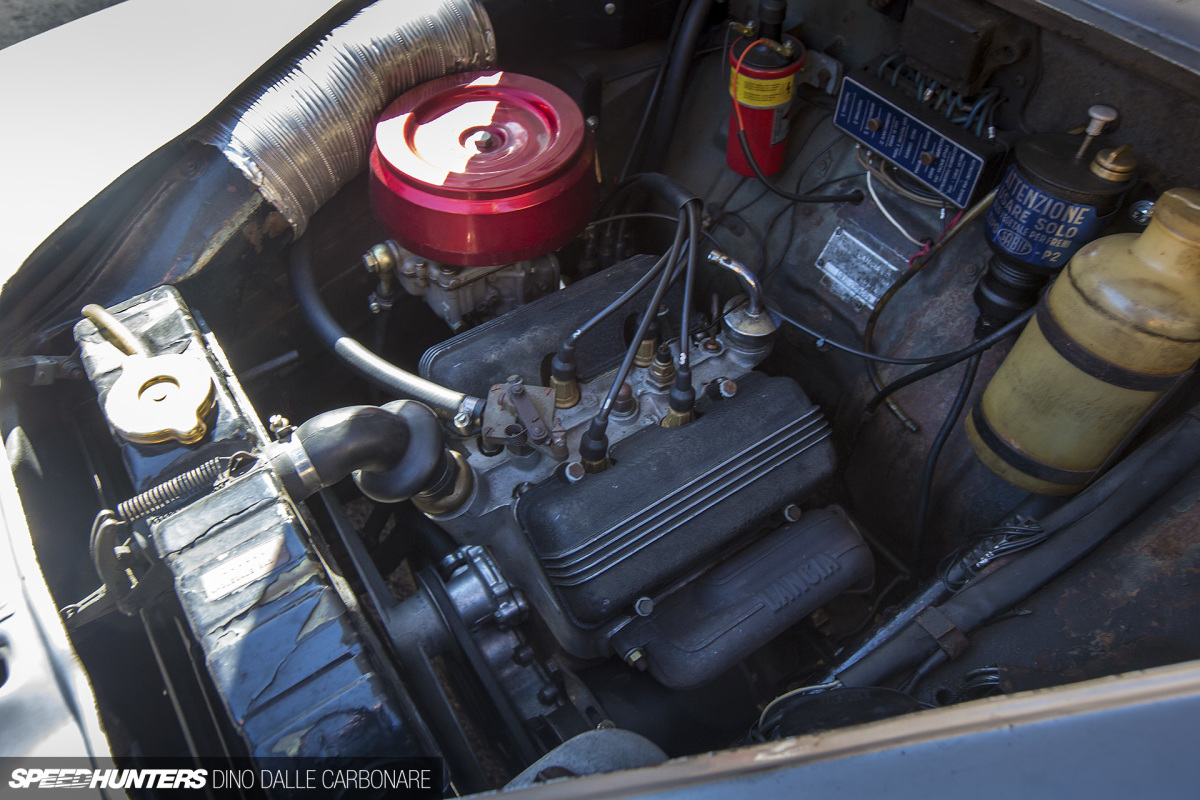 You're looking at Lancia's iconic V4, the narrow-angle 1.1-liter four-cylinder which redefined how compact an engine could be.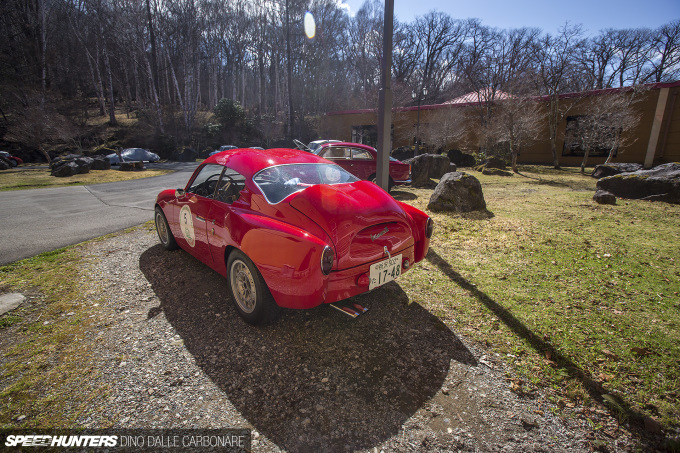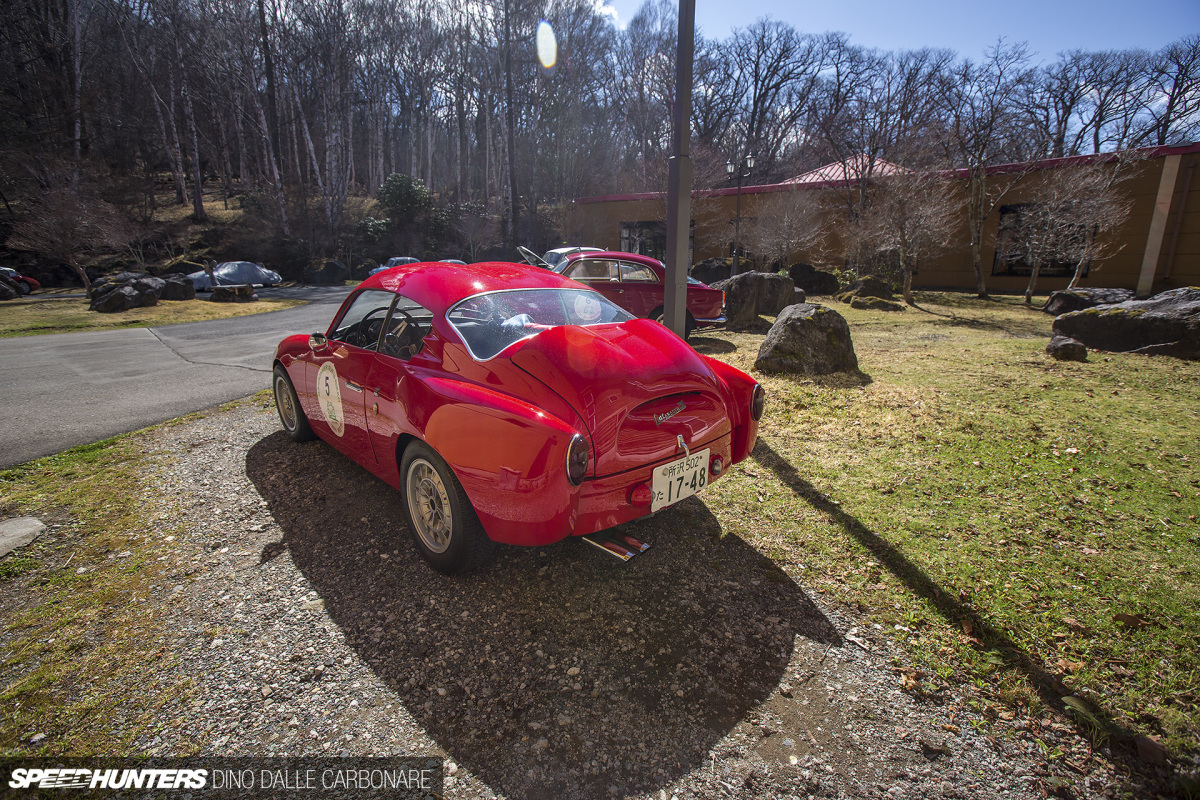 My third time at the Marronnier Run turned out to be just as exciting as the others, and a welcome exit from the comfort zone we all need once in a while. There is much we have to appreciate from history, and there were many great automotive examples in Nikko this year.
I just can't wait for the next event to roll around.
Dino Dalle Carbonare
Instagram: speedhunters_dino
dino@speedhunters.com