Over the past few days in the lead up to the 2017 New York International Auto Show, the rumour mill has been running red hot in regards to the performance specification of the 2018 Dodge Challenger SRT Demon, specifically its official power output.
If the rumour mill was to be believed, then Dodge had cooked up a 1023hp beast able to devour the quarter-mile in the mid-9-second ET zone.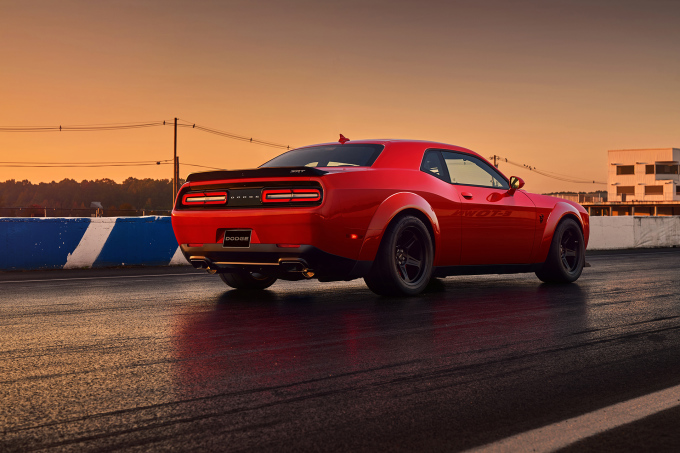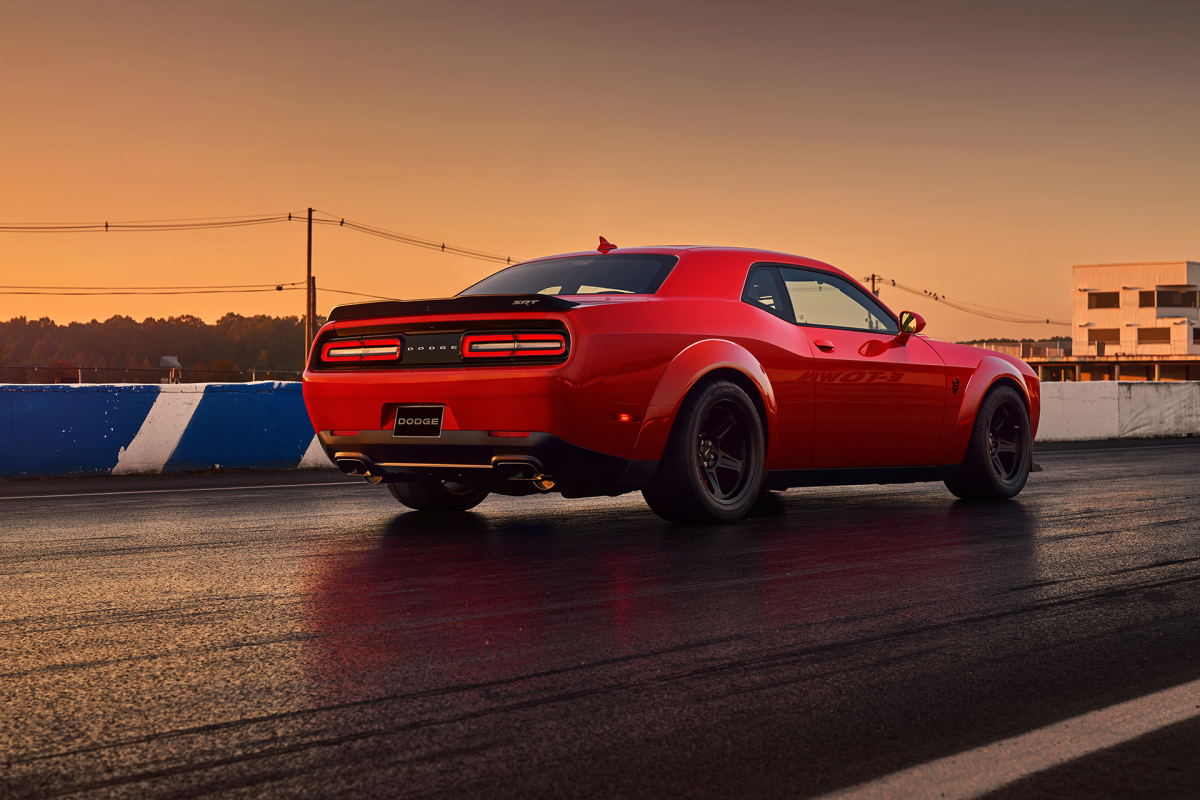 Well, at least one of those predictions was correct, but either way, the Demon wholeheartedly lives up to its name.
At this morning's press event in New York, Dodge – with the help of Fast and the Furious franchise star Vin Diesel – pulled the wraps off a car that makes the Hellcat look a little, well… soft.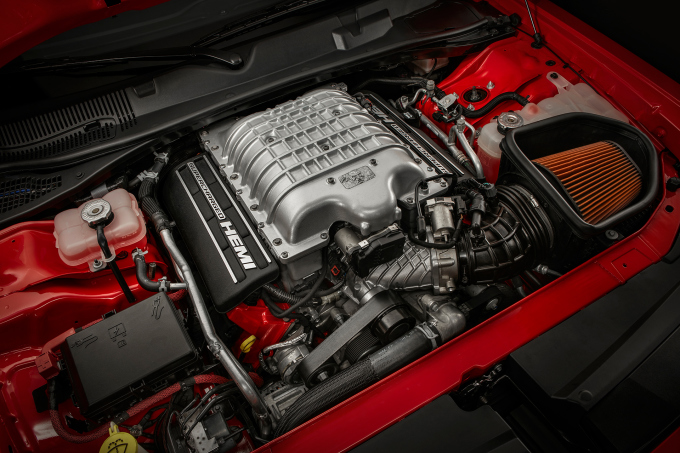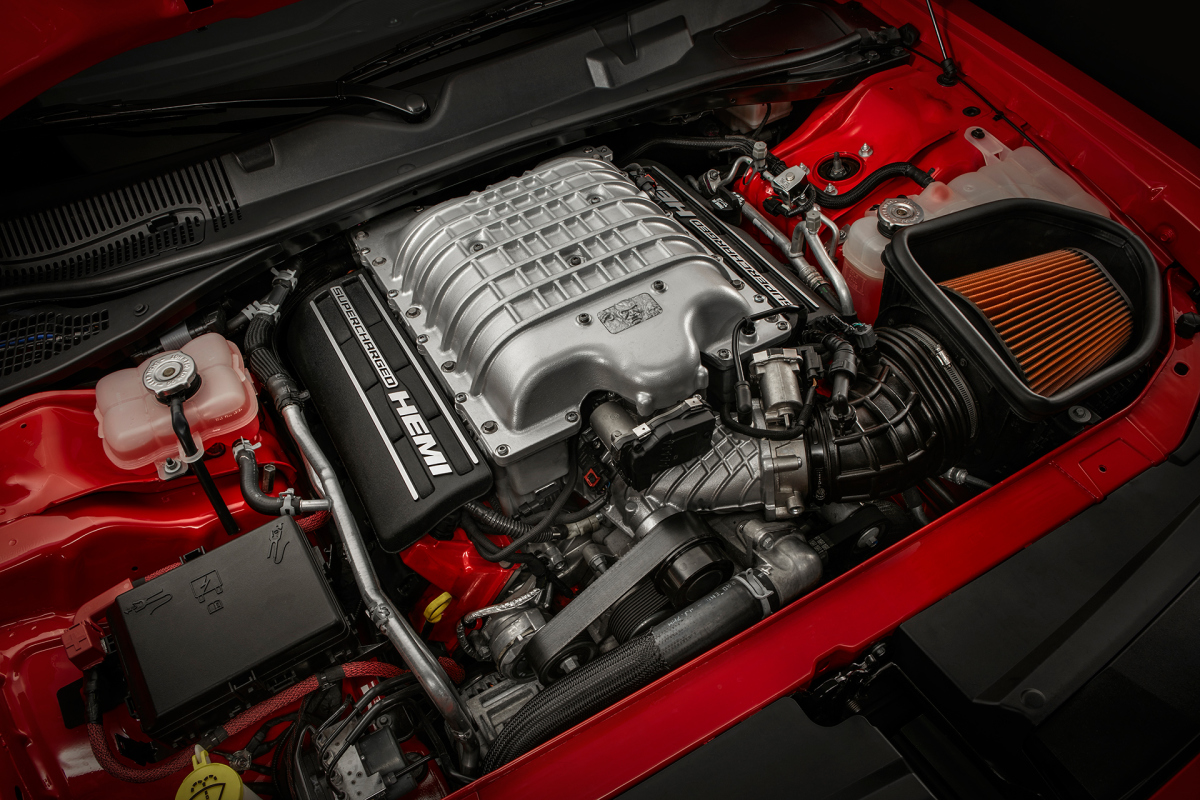 At the heart of the Demon is the highest horsepower production V8 engine ever produced – a supercharged 6.2-liter HEMI Demon V8 good for 840hp and 770lb-ft of torque with 14.5psi of boost stuffed in it.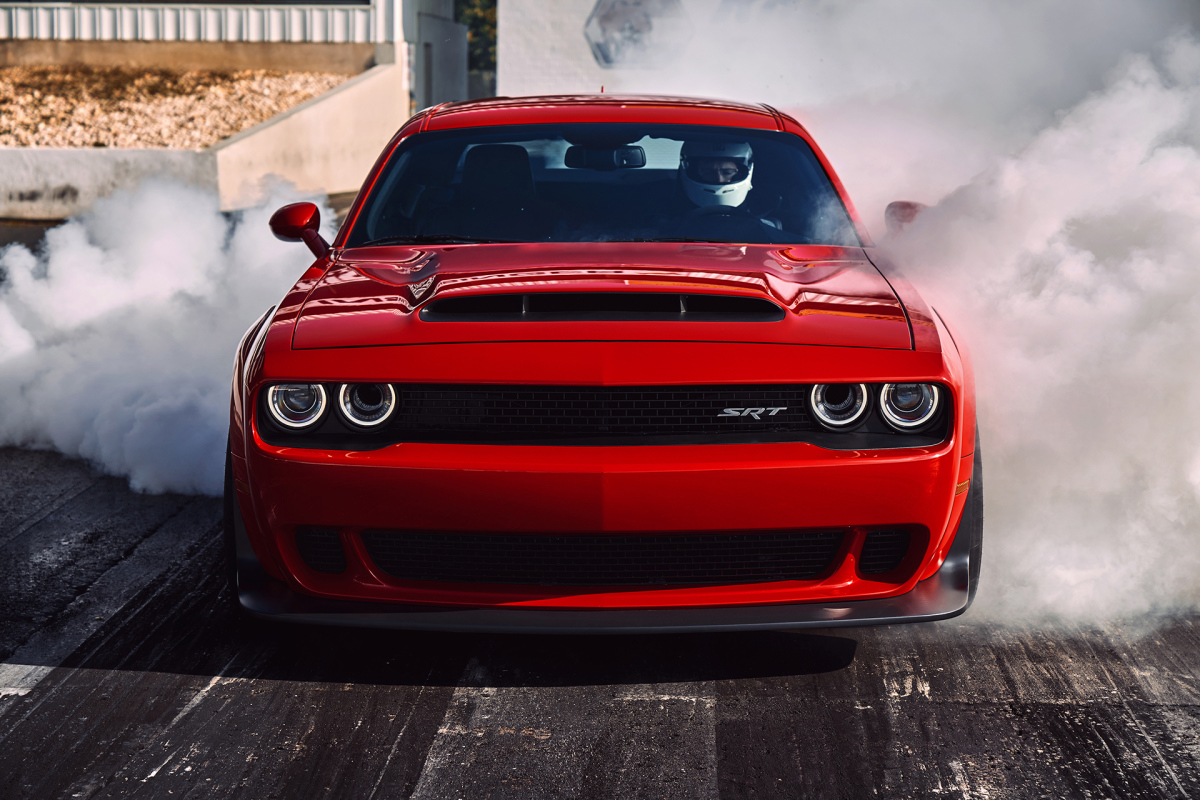 In the real world this adds up to a car that can go 0-30mph in 1.0-second, 0-60mph in 2.3-seconds, 0-100mph in 5.1-seconds, and run the 1320ft in 9.65-seconds at 140mph. In case you're wondering, the latter makes the Dodge Challenger SRT Demon the world's fastest quarter-mile production car; its performance was certified by the National Hot Rod Association (NHRA), who then banned it.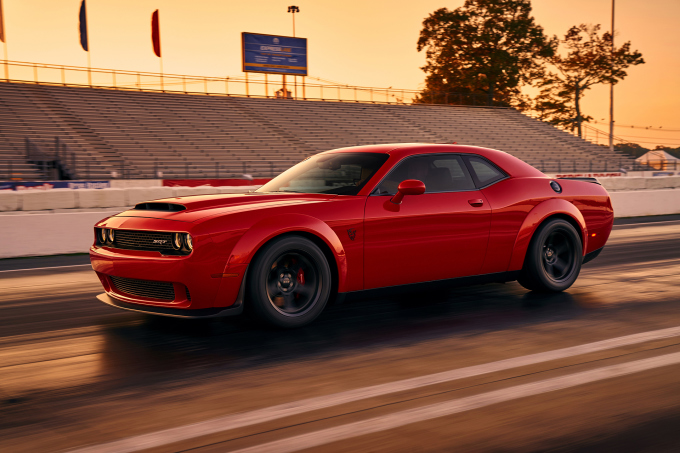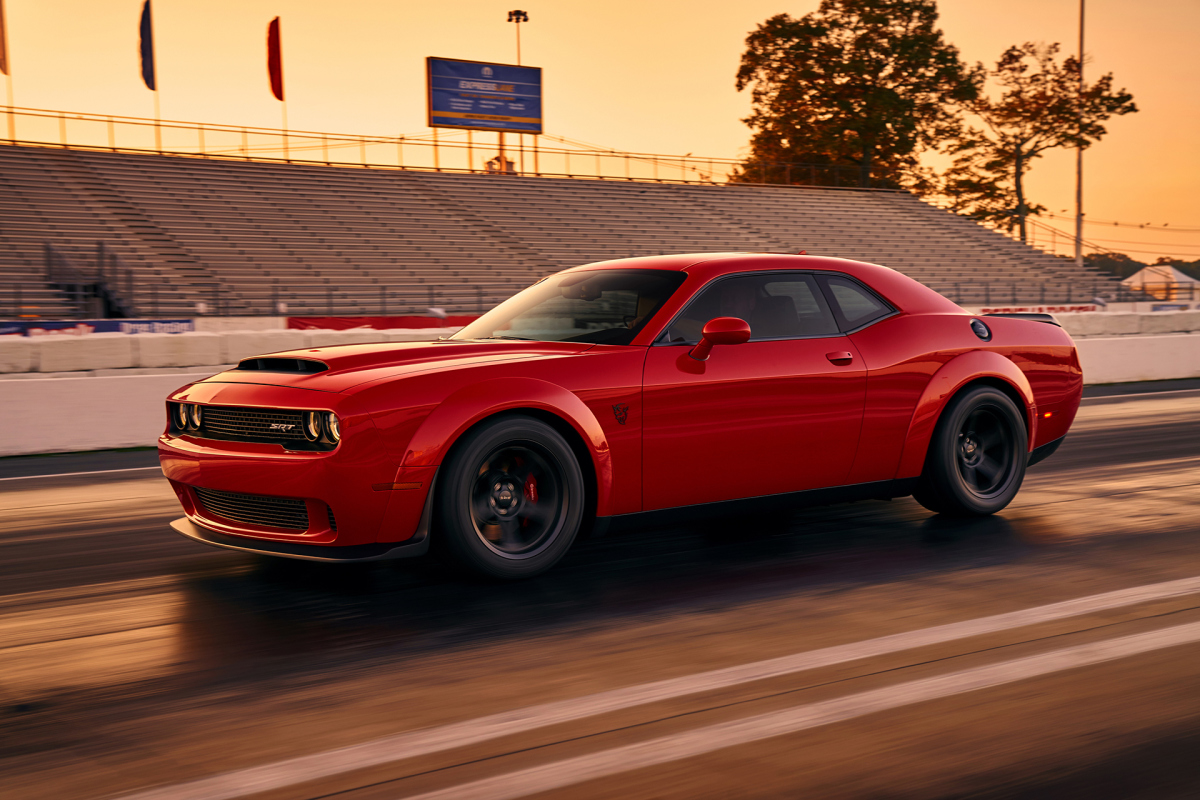 And there's more. At 1.8g, the Demon generates the highest g-force acceleration of any production car and is the first-ever production car to lift its front wheels at launch, 2.92-feet as certified by Guinness World Records. It's also the first-ever factory production car with a TransBrake for the hardest launches possible, and the first-ever factory production car to offer a front passenger seat delete option, among many other things.
In an era when many automakers are striving to make production vehicles as fuel efficient and vanilla as possible, it's amazing to see Dodge take American muscle car performance to never-before-seen heights with something as wild as this.
We can't wait for a drive, but in the meantime, check out the official launch video and full press conference broadcast above for more on this beast.
The Speedhunters