Blue Car, No Gold Wheels?
In regard to the title above, 'typical' will obviously depend where on this floating rock you call home.
In this part of the world, I've grown up looking at countless cars that were no doubt inspired by the likes of Colin McRae, Richard Burns et al. I've literally no issue with this; McRae in particular was and remains my motorsport hero, but it is nice to see someone take a different approach. This particular car has already enjoyed a great life of love and care, its previous incarnation featured Subaru's famous mica blue hue and Work XD9 wheels. It was never a car that I thought needed an overhaul, but its owner obviously decided otherwise.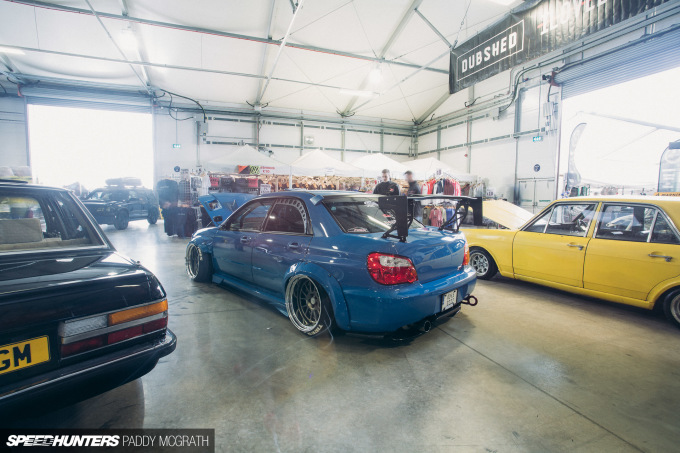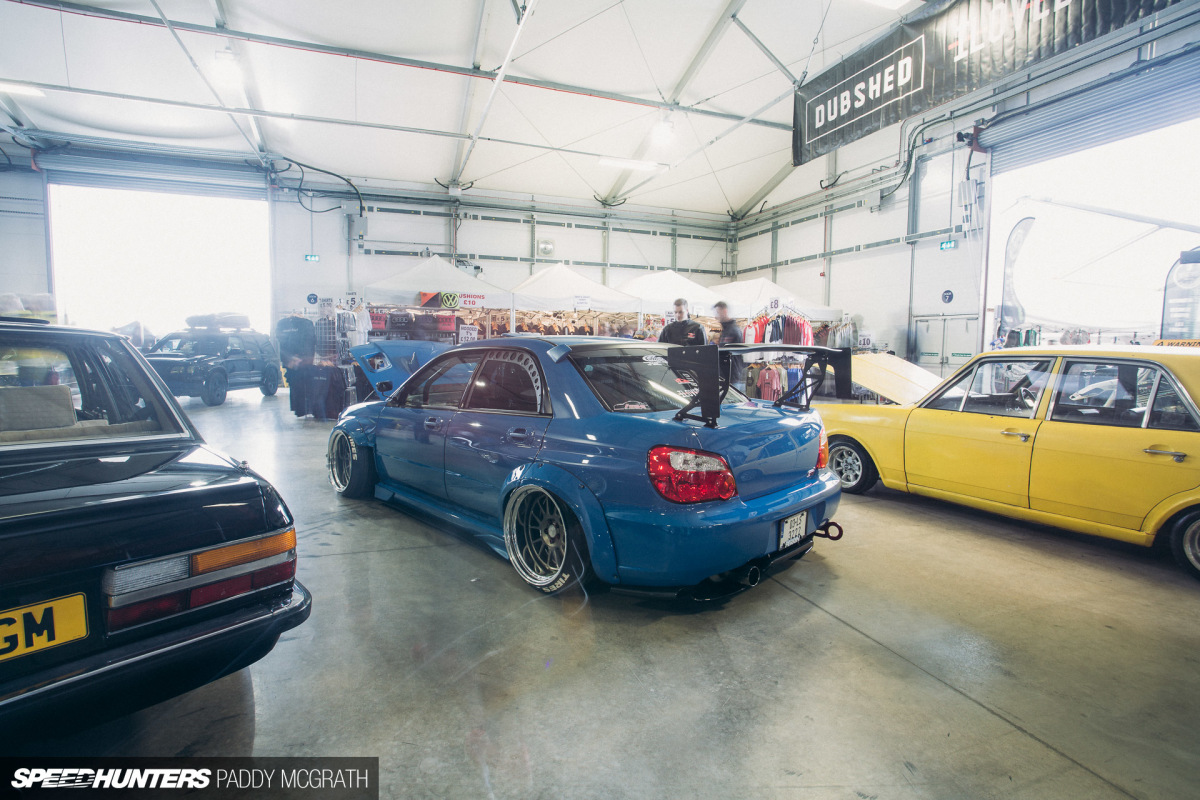 It took a while for me to actually realise that it was the same car; only after a quick check of the license plate against an old photo did I make the connection. The Impreza's transformation has been substantial, but its owner, Thomas Lacey, has retained the things from before that worked, then added to them.
Although Thomas considers the STI a show car first and foremost, it still has a pretty serious bite to its bark. In the current state of tune it's running around 410hp and 490lb-ft, with anti-lag and launch control having also been mapped. It's far from shy.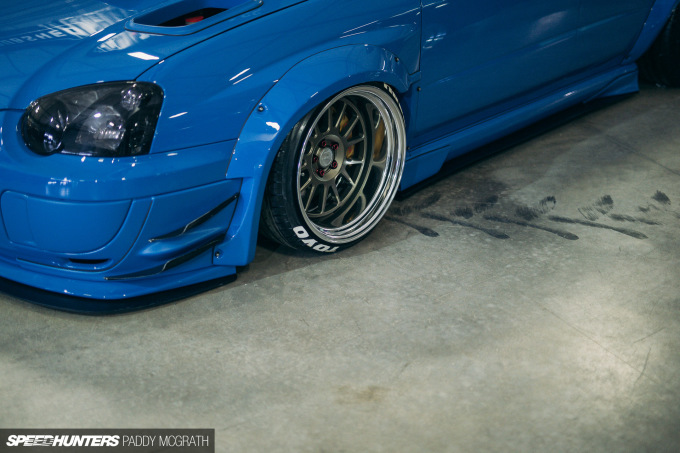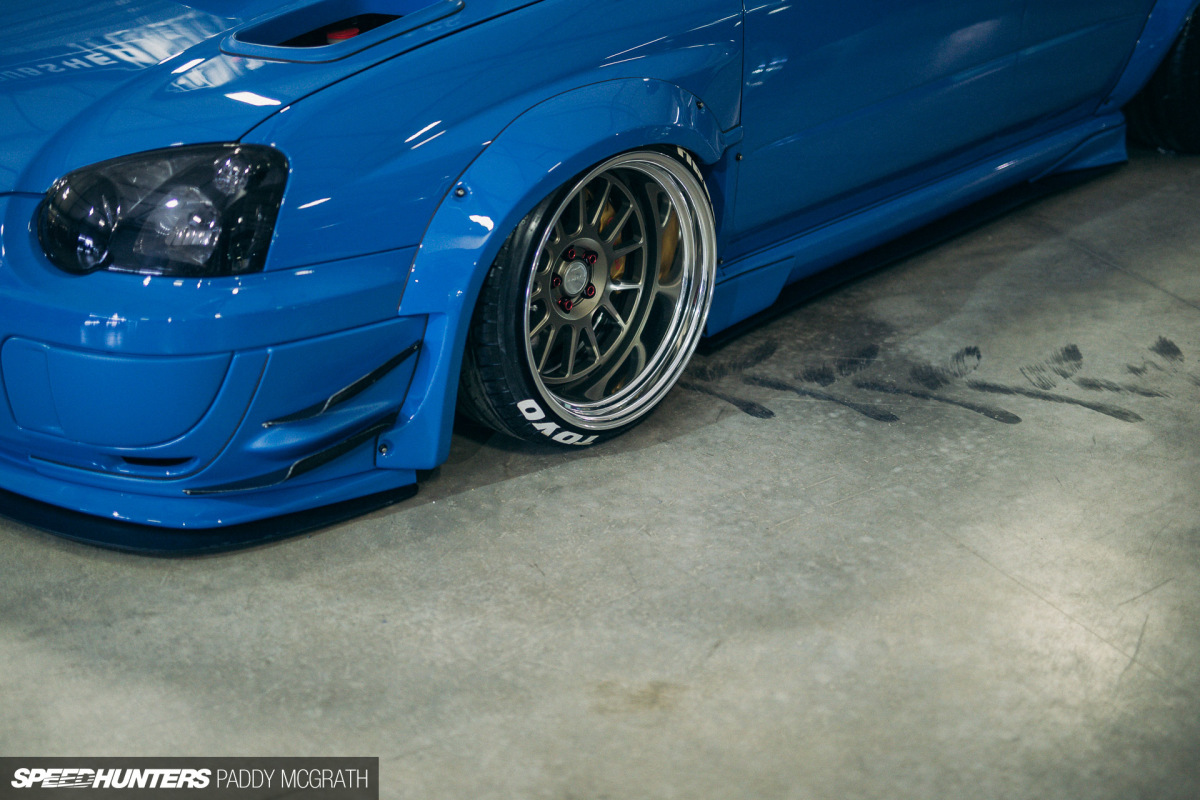 It's immediately obvious that the Subaru sits low, but Thomas has retained its drivability by upgrading to Air Lift Performance's 3H setup so he can enjoy the best of both worlds. It sits on a set of bespoke Work Seeker FX wheels, with the centres having been colour co-ordinated with other details on the car such as the intercooler piping and the air tank which is mounted in the boot.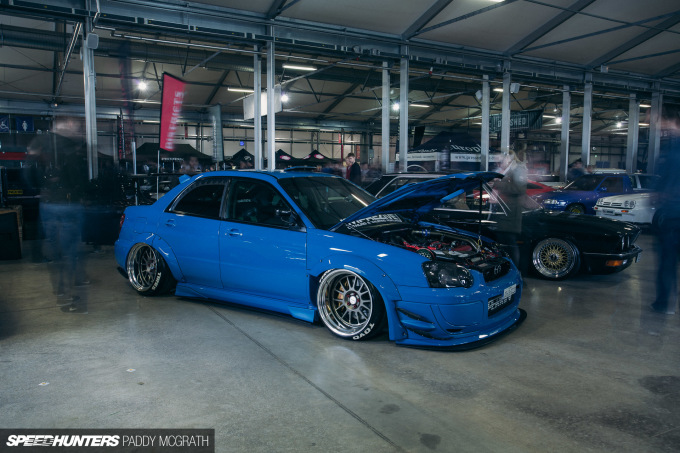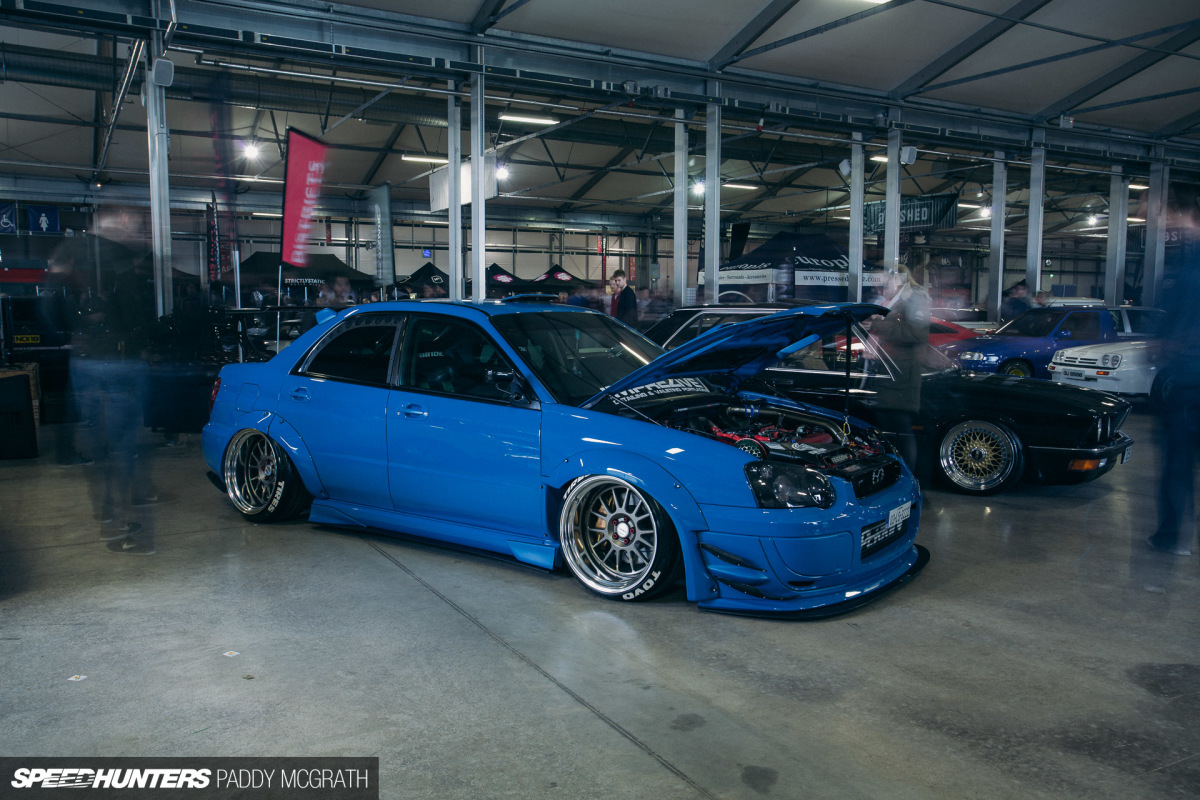 The car is originally a 2003 V Limited STI JDM model that was imported to Ireland many years ago. As such, Thomas was able to start with lots of the nice JDM features, such as the front lip which he's since added a splitter and some canards to. Behind the grill is a Perrins front-mount intercooler.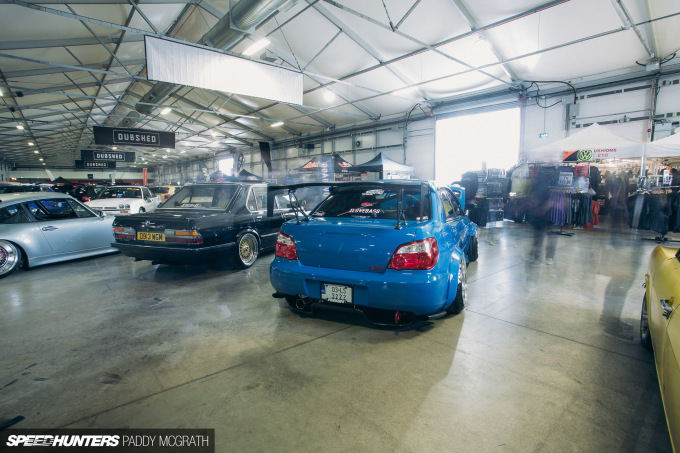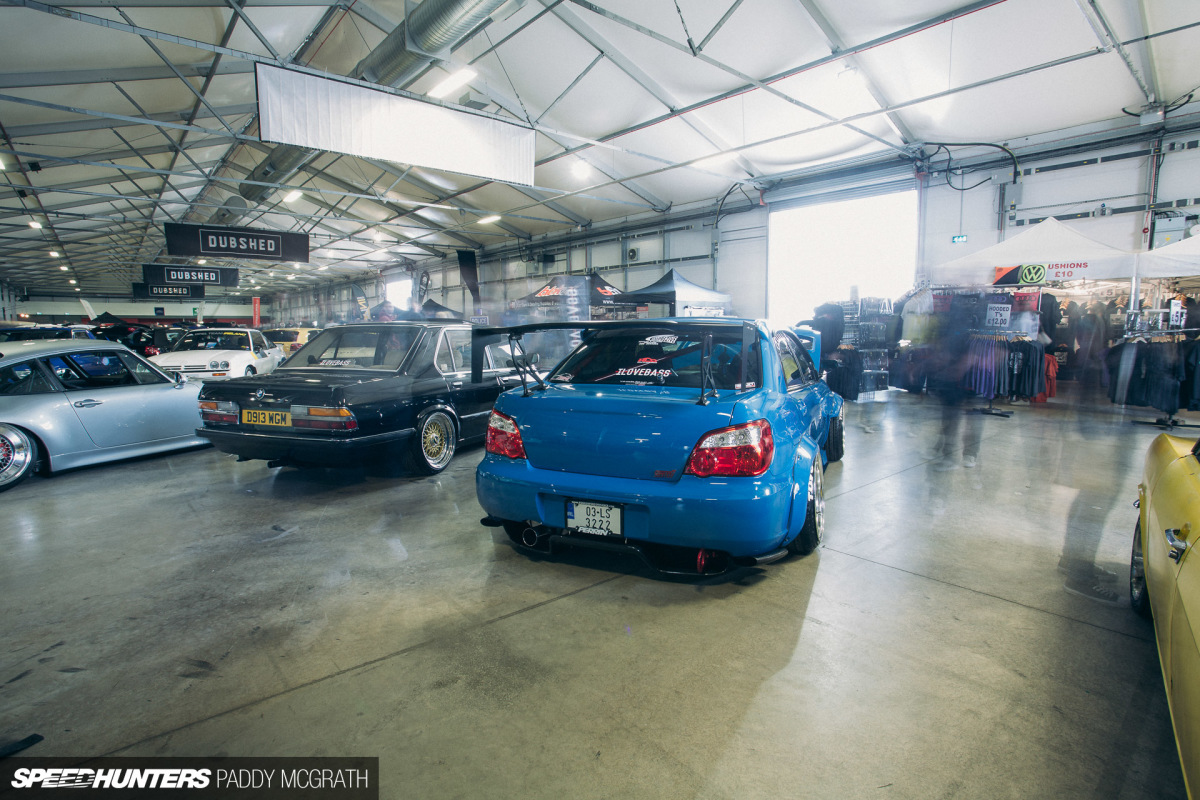 The rear features a custom rear diffuser, a de-locked boot lid, a big-ass wing and an STI upper rear window spoiler.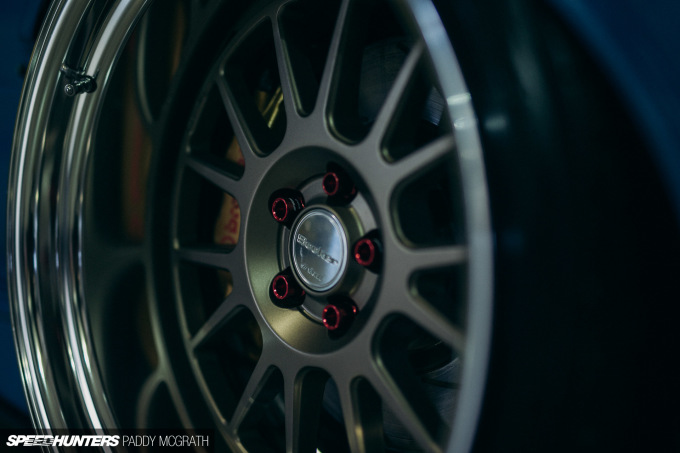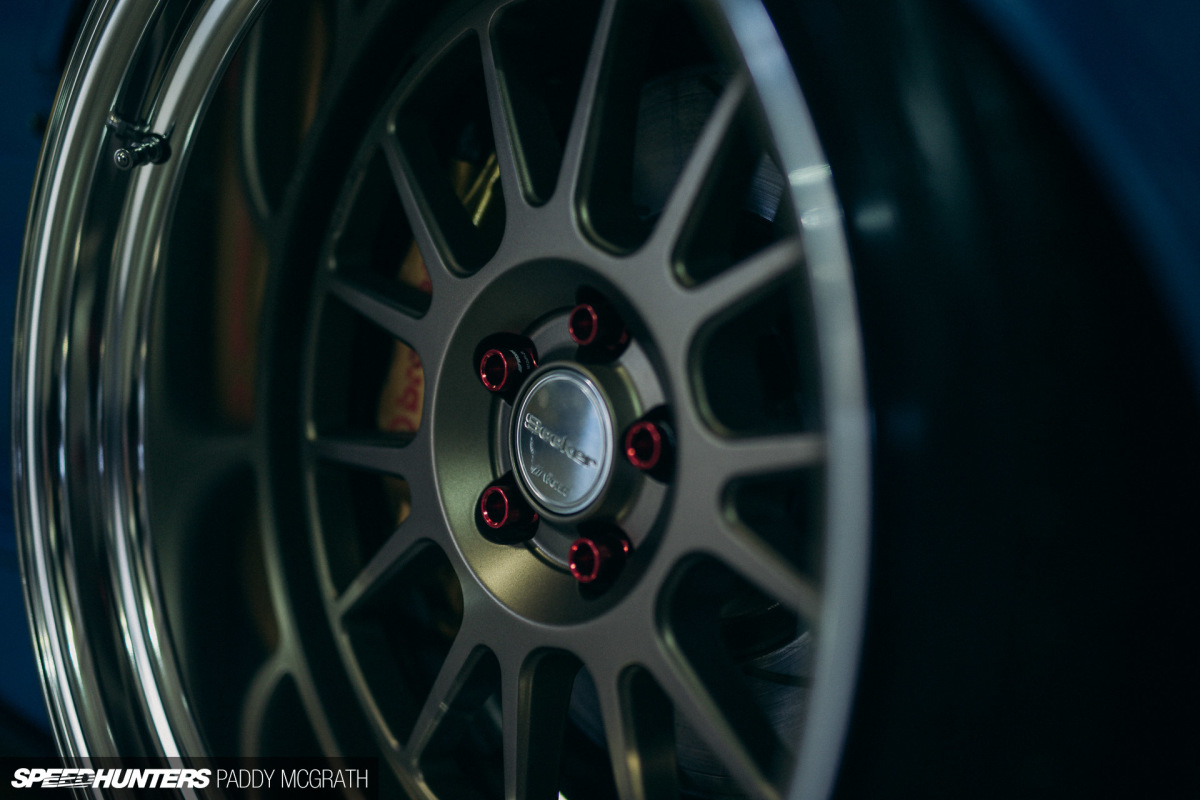 The Works, which measure 18×11-inches with an offset of -22, were a challenge to fit. The original arches beneath the overfenders had to be modified and flared to ensure the wheels would fit correctly. It's a very aggressive setup, but anything less on this particular car would fall short, I think.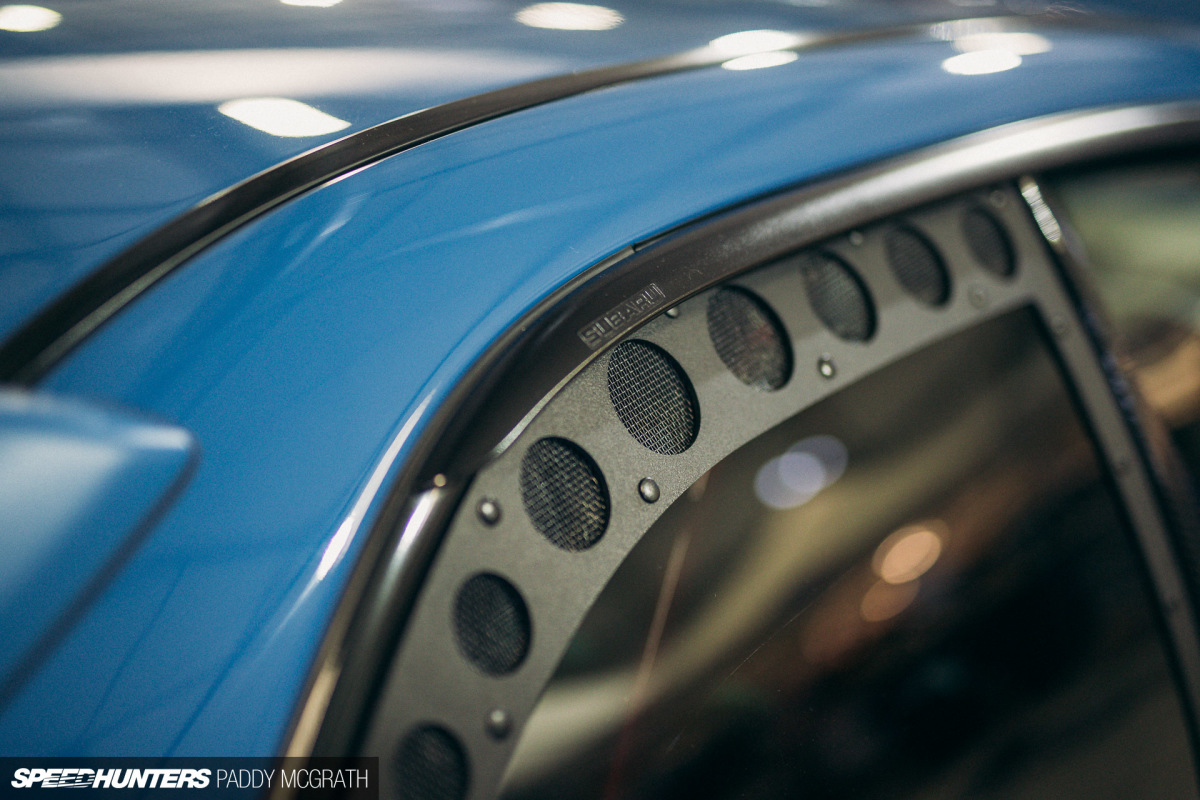 It's the little things that I found the most fascinating, like the rear door window vents, which are something I'd not seen before. The addition of these small details are what separate proper builds from cookie-cutter ones. It takes knowledge and perseverance to seek out these parts that one might not even realise exists. They require a genuine passion.
The interior has been suitably upgraded, if anything to match the theme on the exterior. A pair of Bride seats, Takata harnesses, a custom bolt-in cage and a deep-dish OMP wheel all feature inside.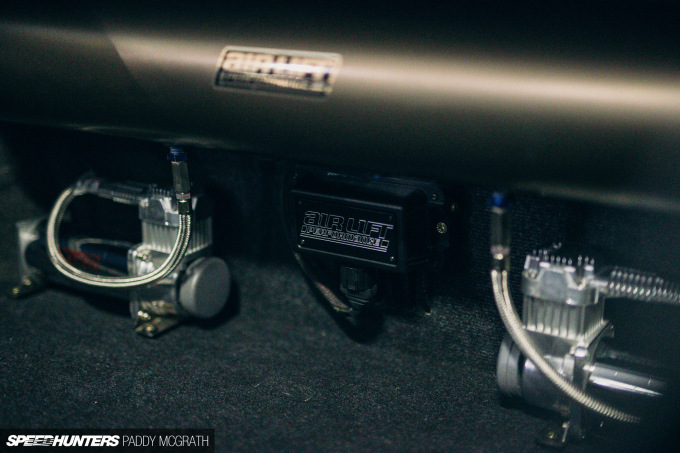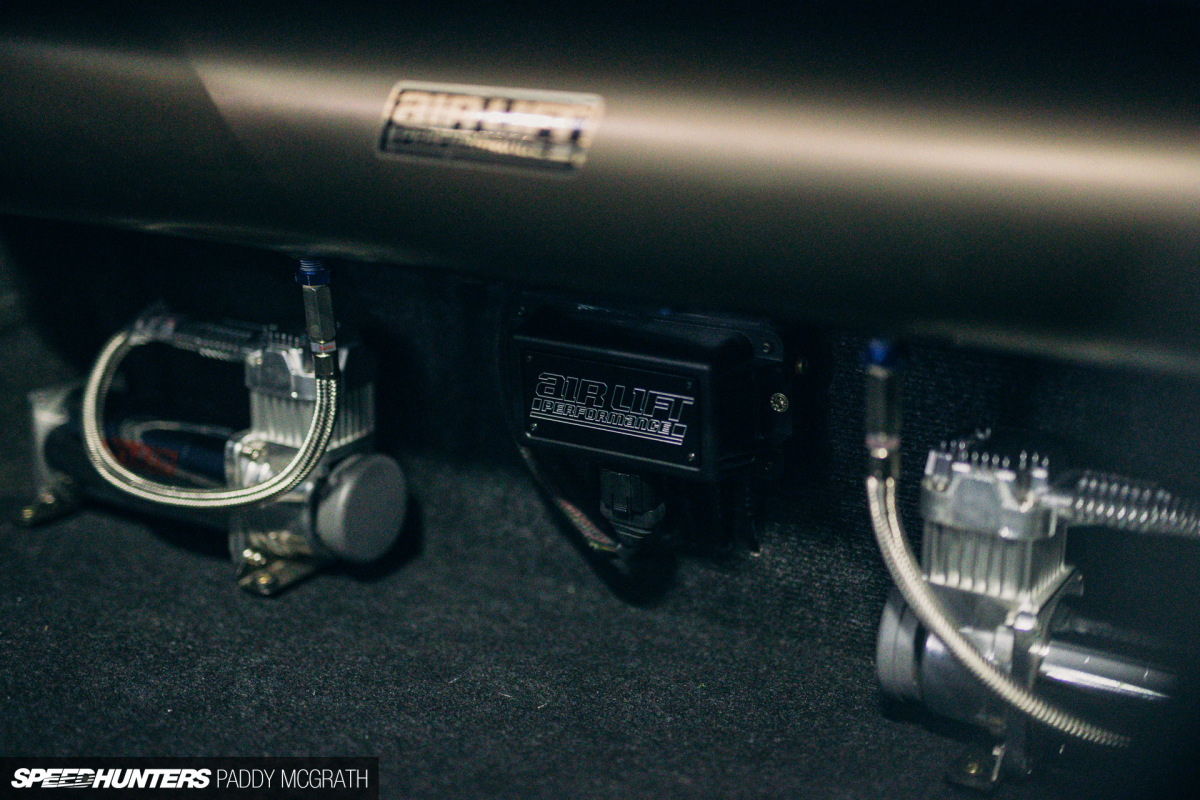 The boot install is simple while maintaining maximum cargo space, so the Impreza remains useful in that regard. The custom-coloured tank, two compressors and Air Lift Performance's compact but potent 3H manifold are mounted at the back.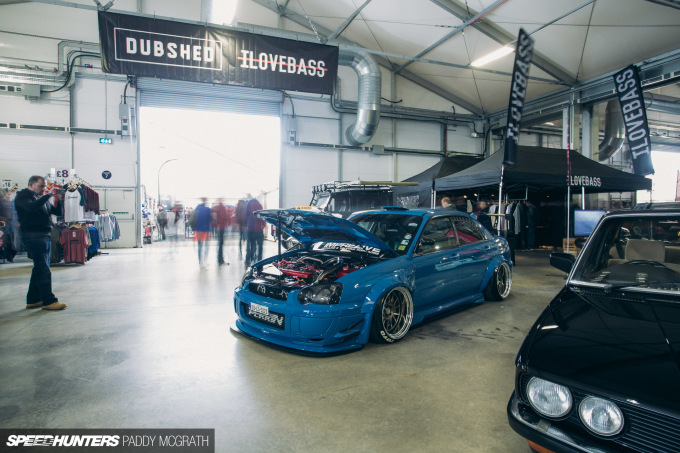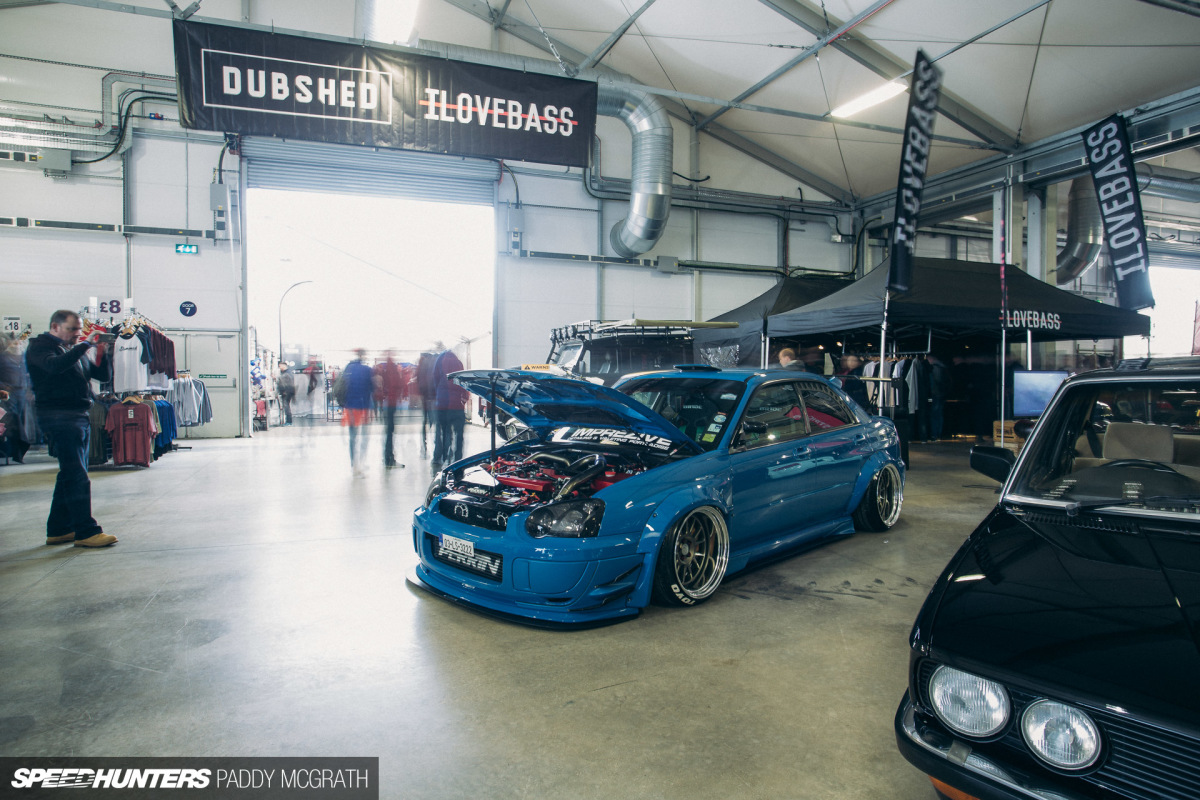 Creating a show car from an Impreza STI will no doubt ruffle some feathers, but said ruffling isn't intentional or even warranted. It's still a 400+hp car with suspension that is perfectly capable of fast road and track driving. It's nothing more than a wheel and tyre change away from a complete transformation back into a performance car, too, so it's the best of both worlds.
Often though, it's just plain nice to see something that's a little bit different from the norm.
Paddy McGrath
Instagram: pmcgphotos
Twitter: pmcgphotos
paddy@speedhunters.com
Cutting Room Floor