I distinctly remember the first time that I saw pictures of a Liberty Walk Ferrari 458.
At that moment it absolutely blew me away, and I still get vague reminders of that feeling nearly three and a half years later when I revisit the article. It also took me this long to see one in person for the first time, but there's probably few better examples than this.
The best part is that when I woke up that morning, I had no idea of the joys that were awaiting me at AutoCon in FD Long Beach. Before the gates opened to the public, I was enjoying what felt like my own personal car show. While I was hilariously short on time that morning, there were a couple of cars that stood out for me.
You might have already seen the JZX100-fronted Cressida I posted up yesterday, but the next car I want to share was at the complete opposite side of the car culture spectrum.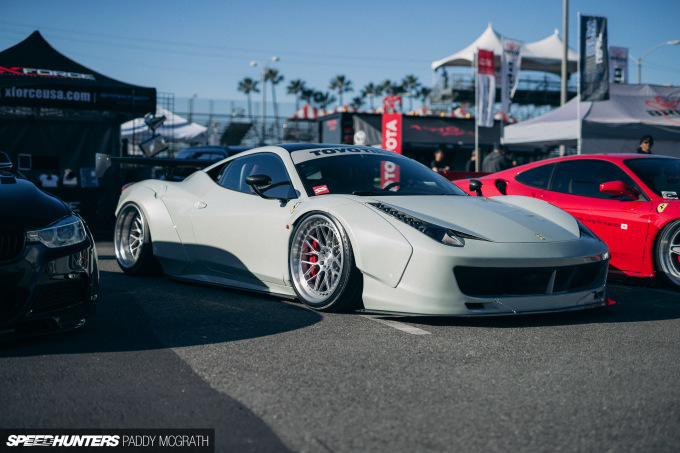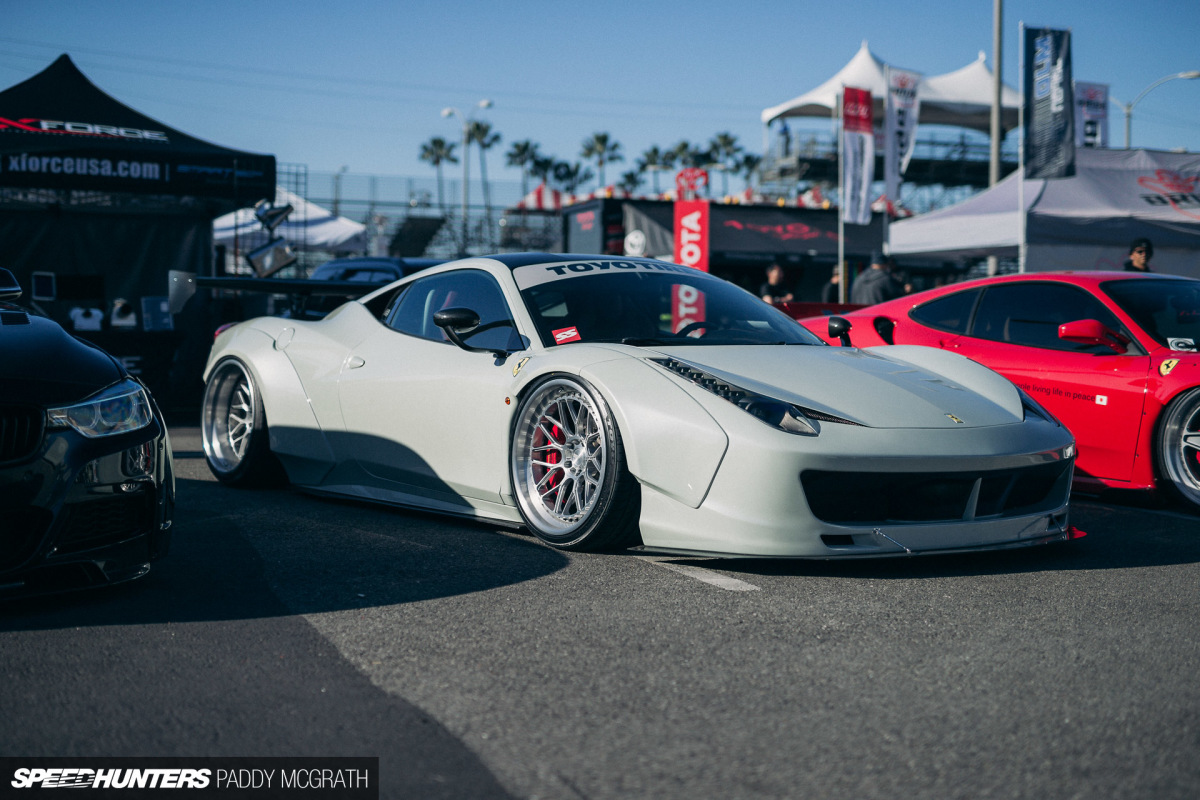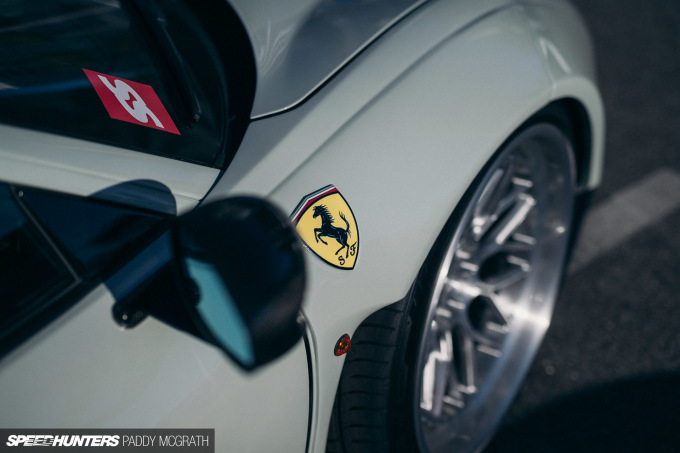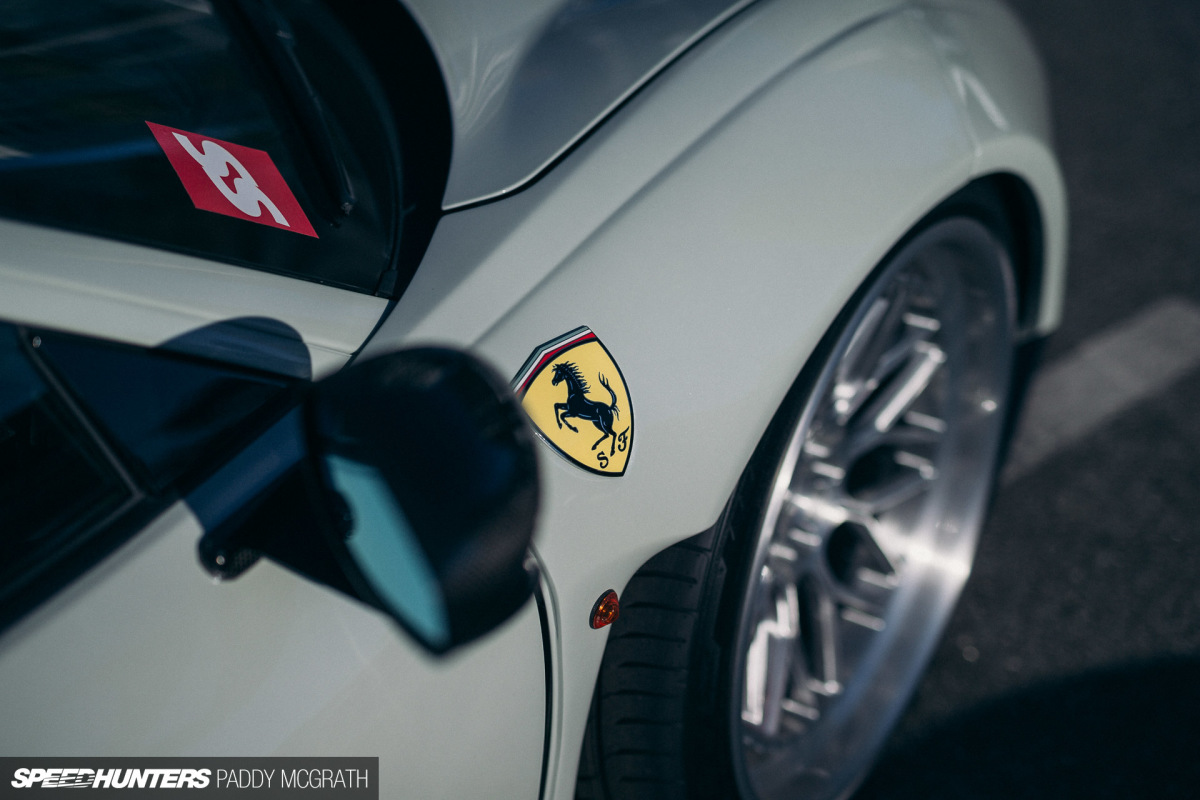 A lot has been said about the overfender movement, but I'm not going to add to that today, except to say that each car should be judged on its individual merits, rather than a blanket love or hate attitude.
I've often seen it written in the comments here and on social media that the kits would look much better if they were fully blended in. I don't necessarily agree with that sentiment as I think doing so would kind of miss the point of the design, but when I came across this 458 Italia at AutoCon, I thought it was a pretty good example of a compromise between both ideologies.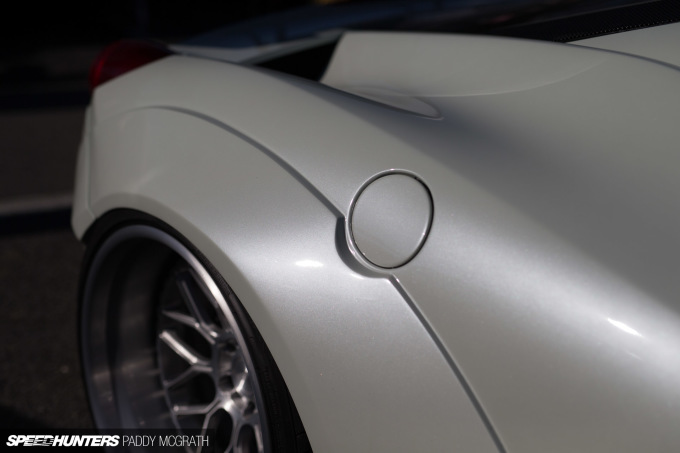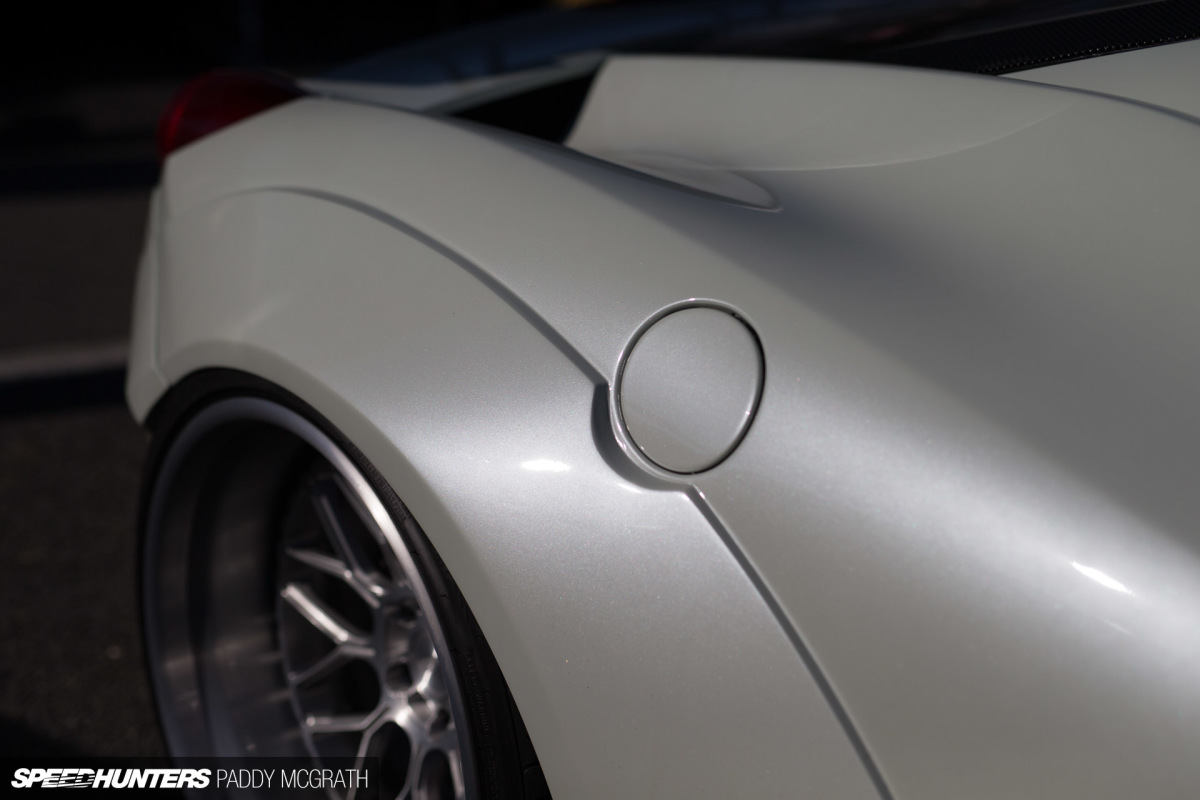 The kit has been subtly modified to remove the recesses for the hardware before being bonded and sealed to the car. Retaining the step between the overfenders and original bodywork is an important decision, I feel. It's the line that gives the kit shape and without it, I think it would just look odd.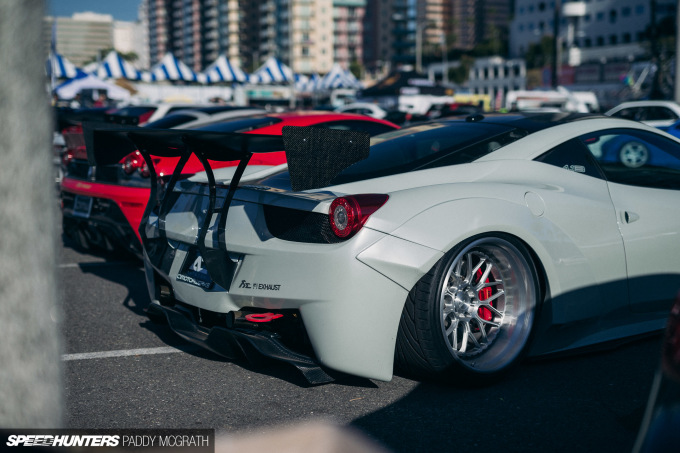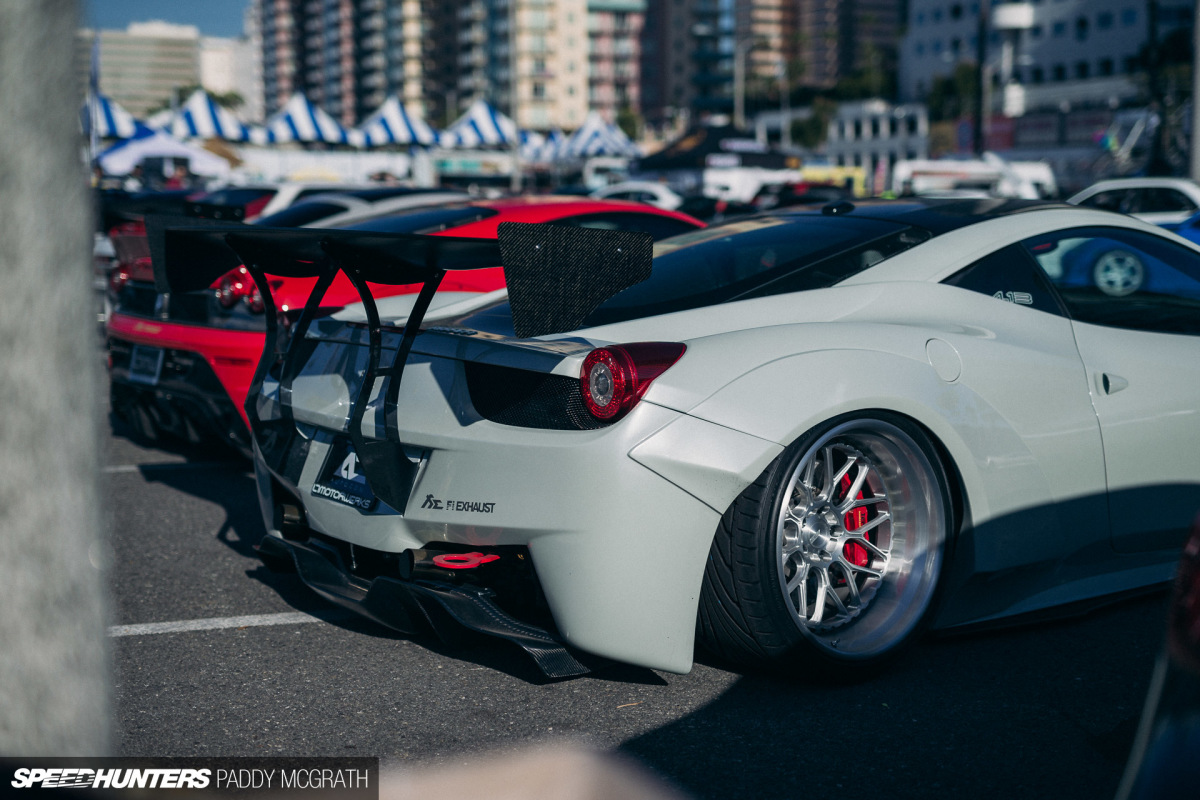 Overall, the car is well finished. That might seem like a strange statement, but regardless of whether it's a Ferrari or Fiat, sufficient detail needs to have been applied to the whole build to carry something like this off. Here it comes in the form of the subtle body-coloured roll-cage, the aftermarket Fi Exhaust sytem, and how it sits on its AL13 wheels and Air Lift Performance suspension setup. Then there's the paint colour, which seems to shift from pearl to satin and to countless different hues depending on how your look at it and how the sun hits it.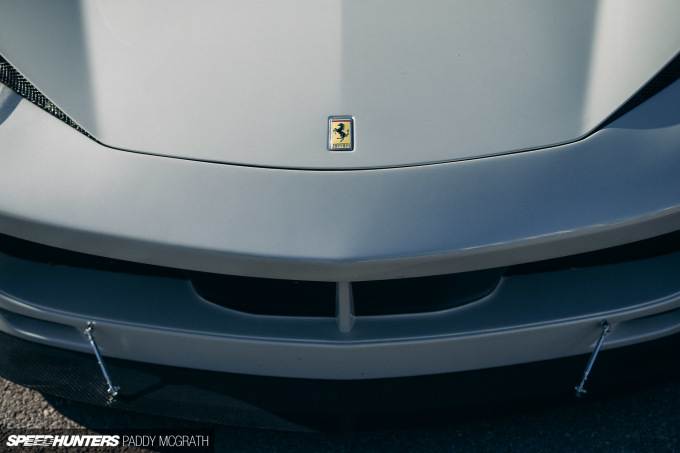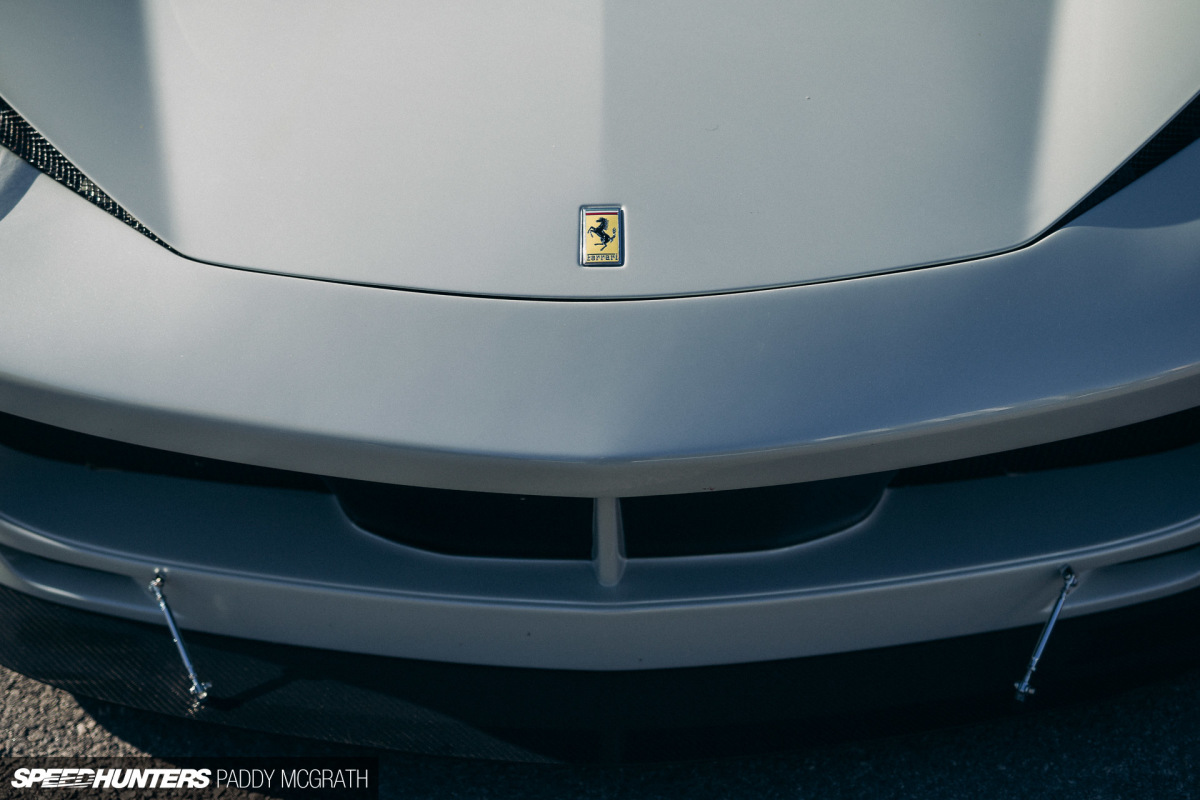 If you're going to wait three years to see your first LW 458, you could probably do a lot worse than this. Now, I need to try and figure out how I can get someone to let me drive one.
Any offers?
Paddy McGrath
Instagram: pmcgphotos
Twitter: pmcgphotos
paddy@speedhunters.com