This year marked my 12th time shooting the Long Beach Grand Prix as well as Formula Drift Long Beach, so I figured I would just select my 100 favorite photos from two weeks' worth of shooting and share them with you in one mega image post.
As you'll see, they're in no particular order, and I'll chime in with some thoughts and observations here and there. Enjoy!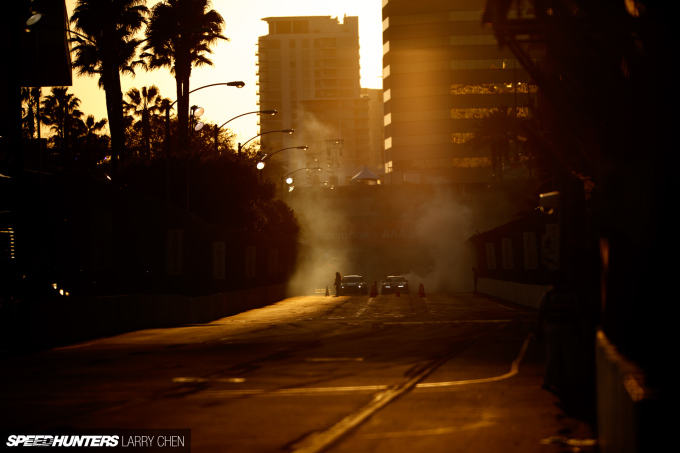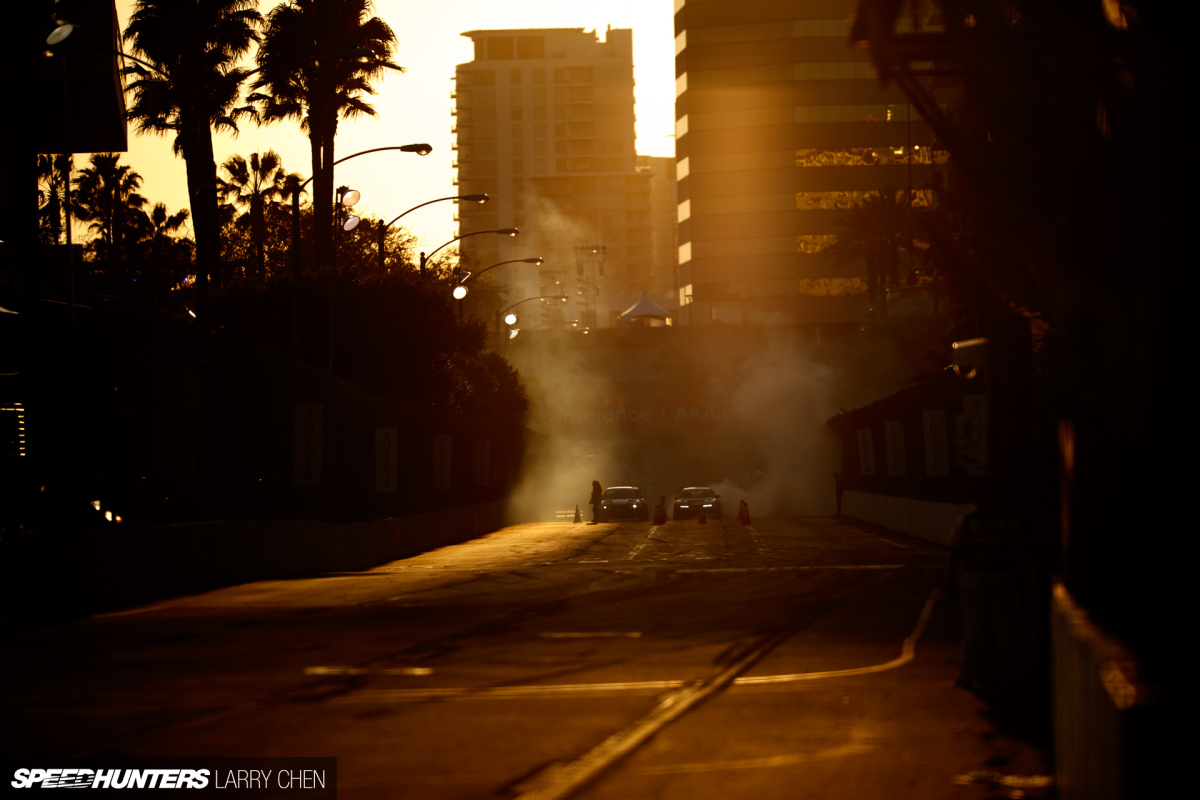 Ever since Formula Drift dropped Friday night practice after qualifying, I've missed shooting in the good light. But during Grand Prix weekend there's a night competition, which is nice.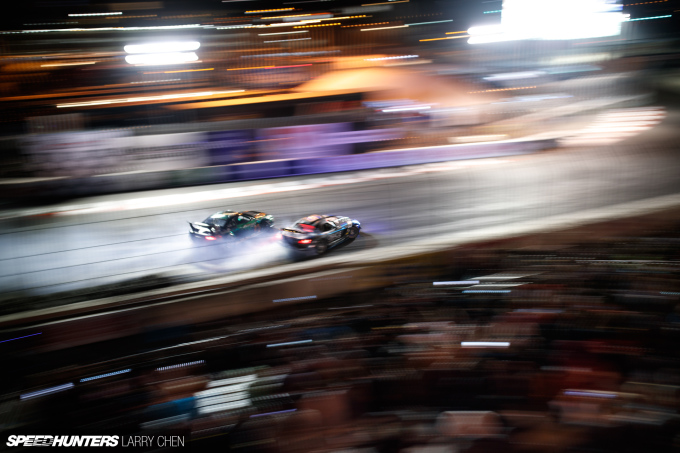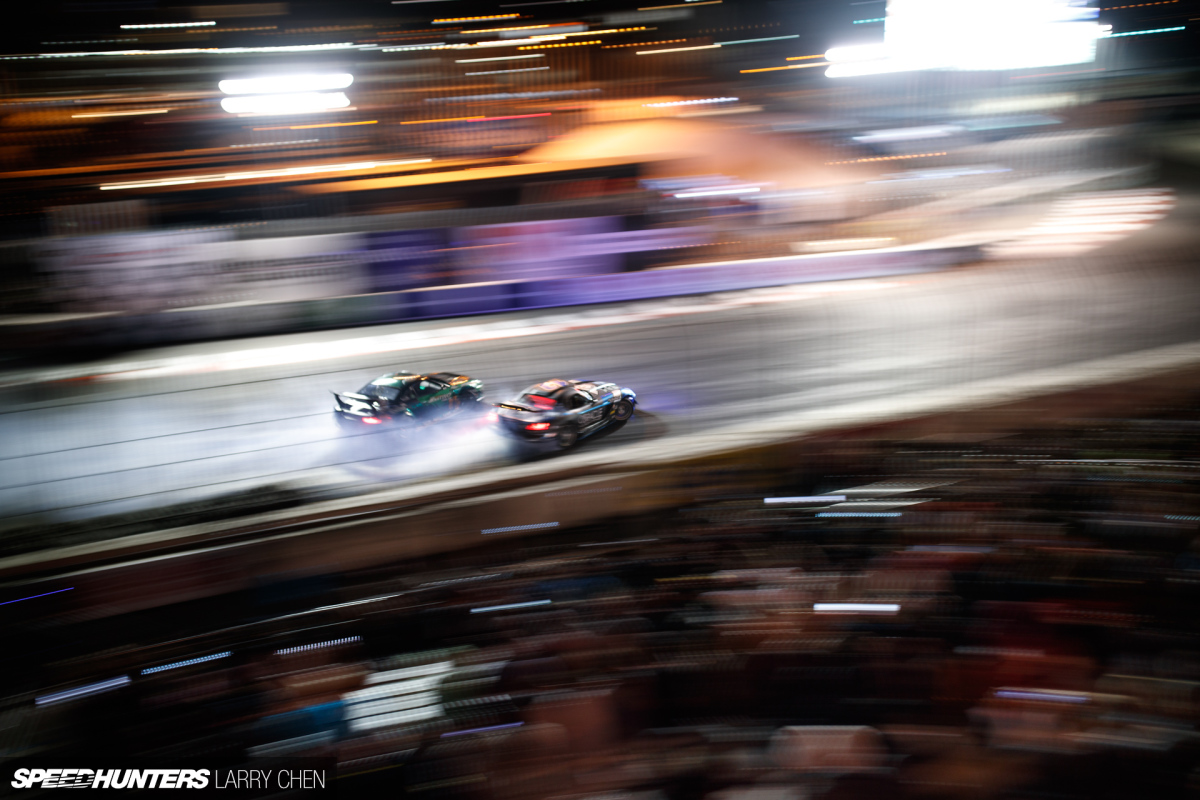 The prize purse for this year's Motegi Drift Super Drift Challenge was $25,000 US.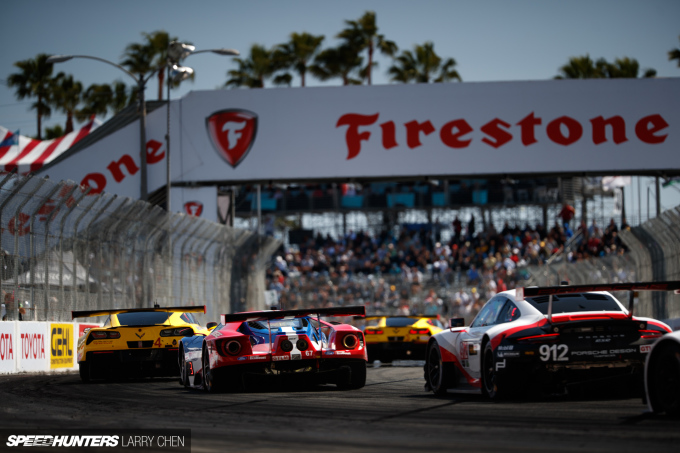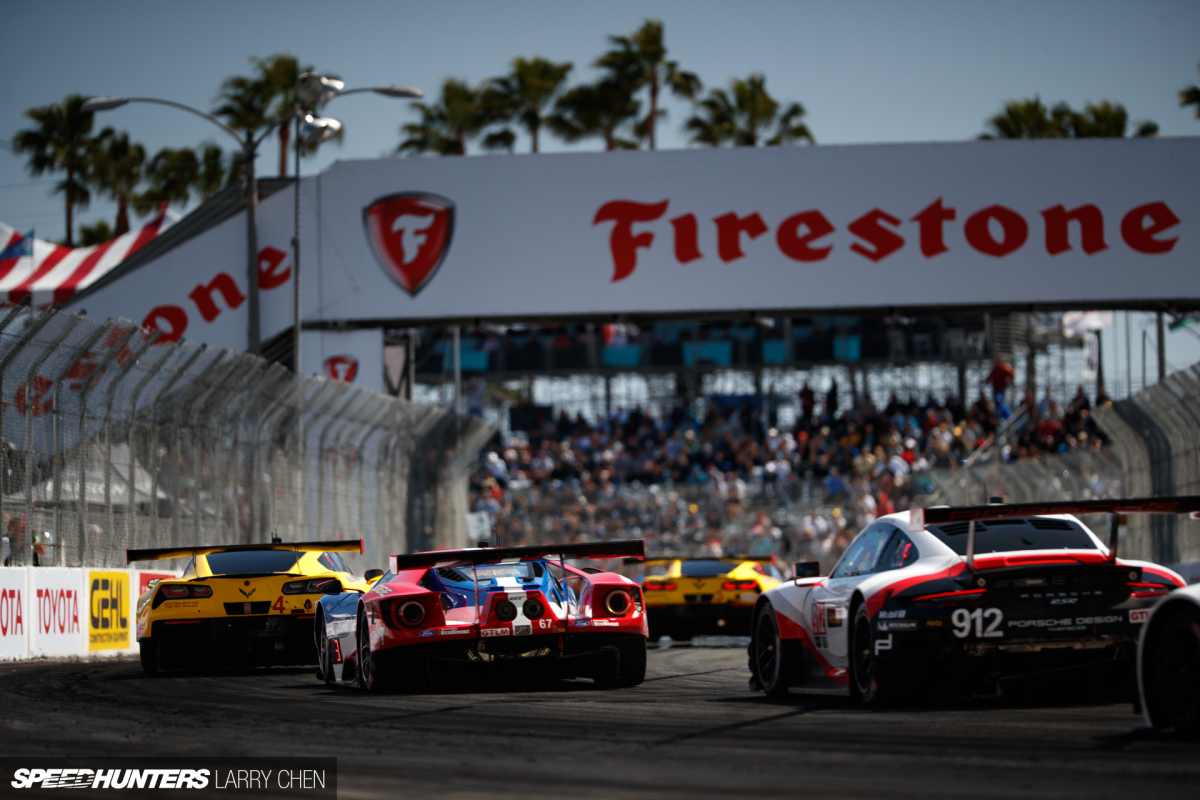 It's really cool to see so many different race cars competing on the same road course over such a short period of time.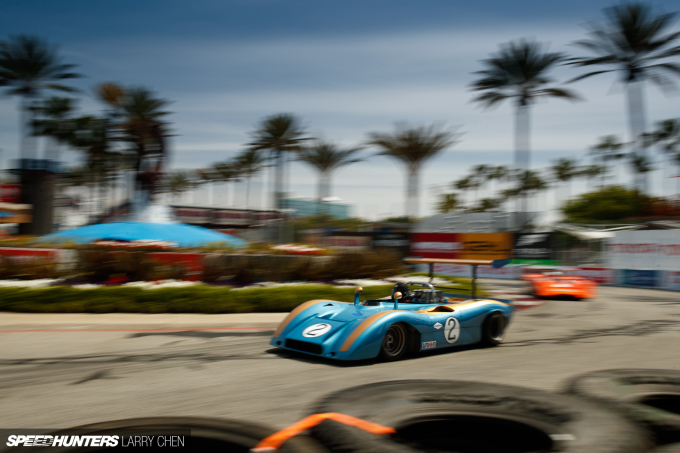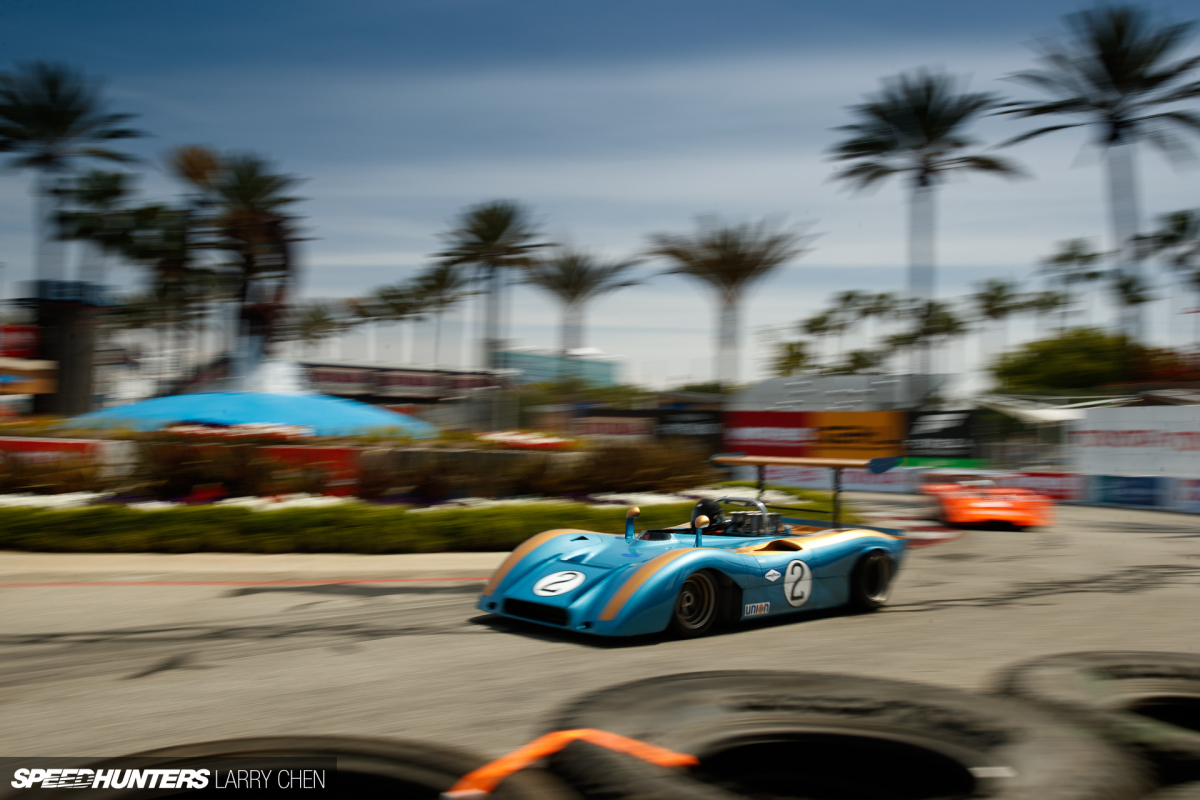 This year, the annual Pro/Celebrity race was dropped in favor of a Can-Am exhibition race.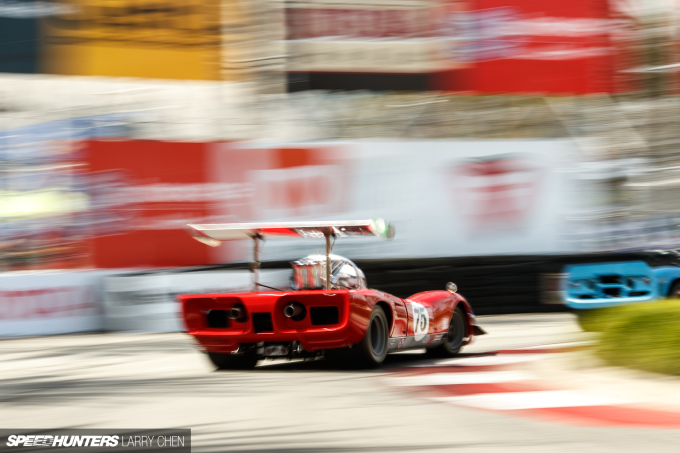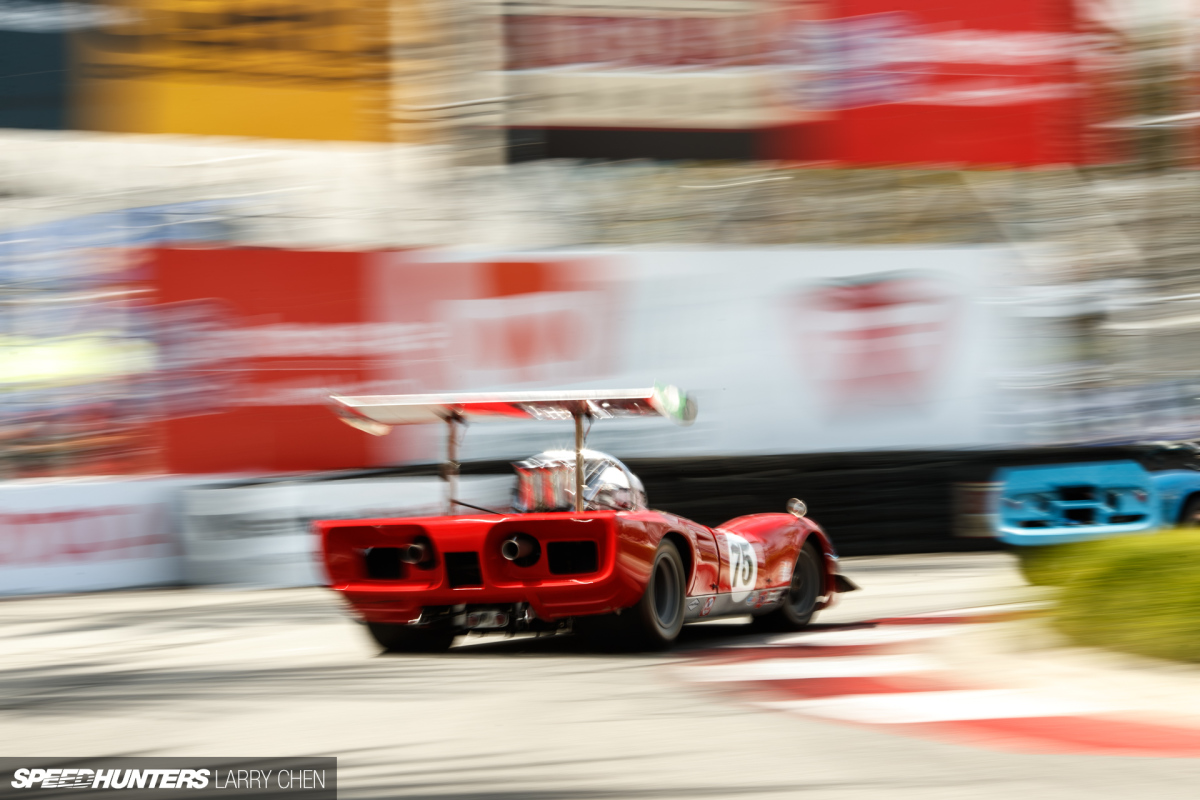 I'd never had a chance to see these cars before, so it was so awesome to watch them battle it out on the streets of Long Beach.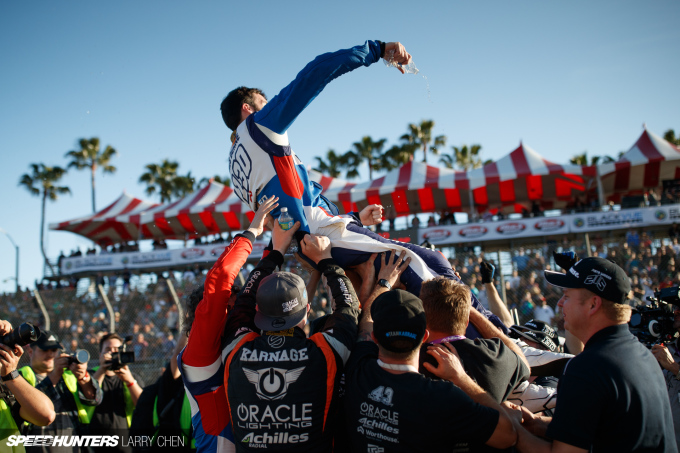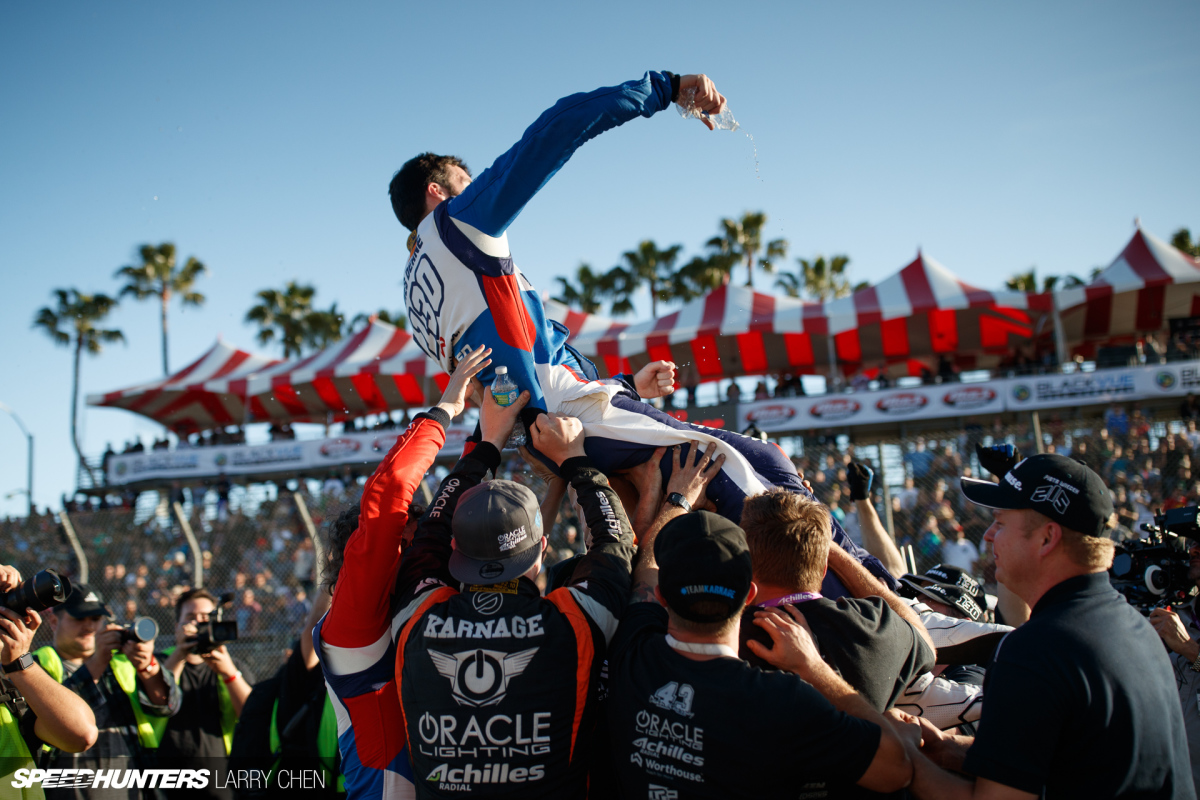 Paddy told me that this was the happiest day of his life. He even cried. #FormulaDeane.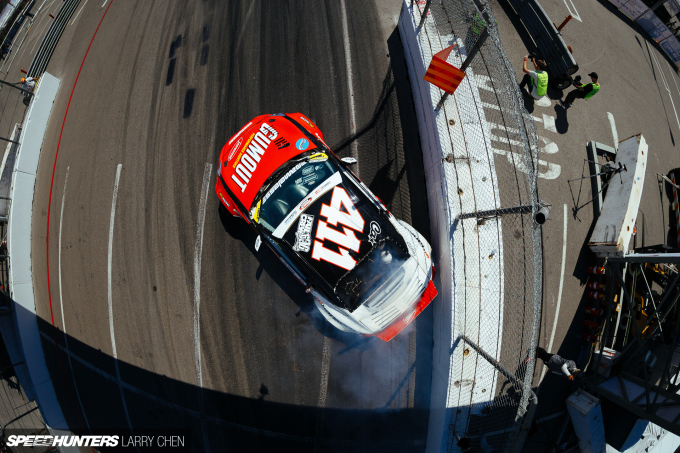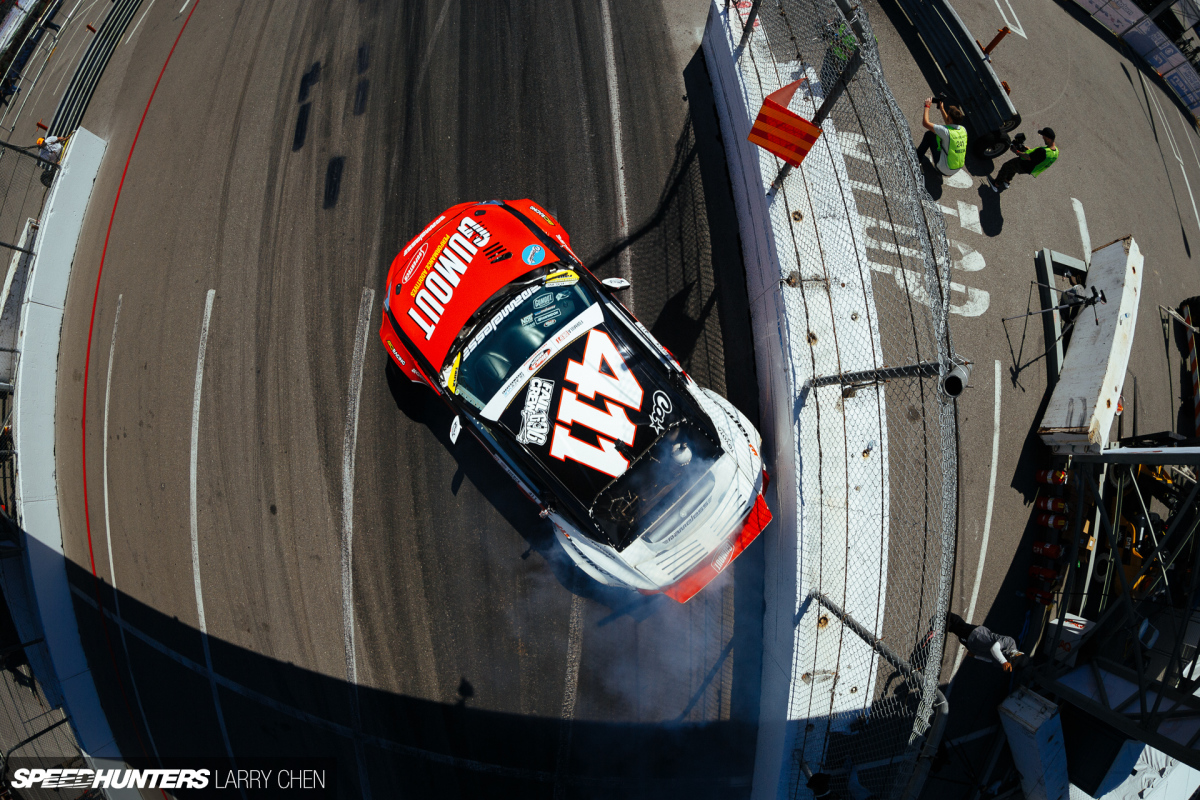 I didn't get to do this shot last year due to the rain, but with clear skies this time around, I had a chance to recreate it again with Ryan, albeit with a different livery.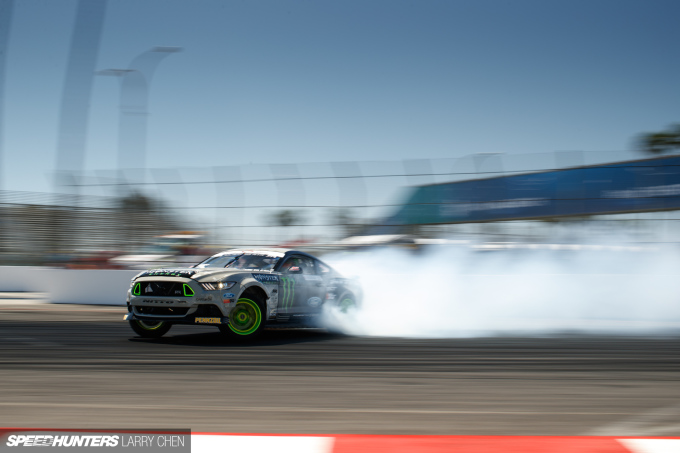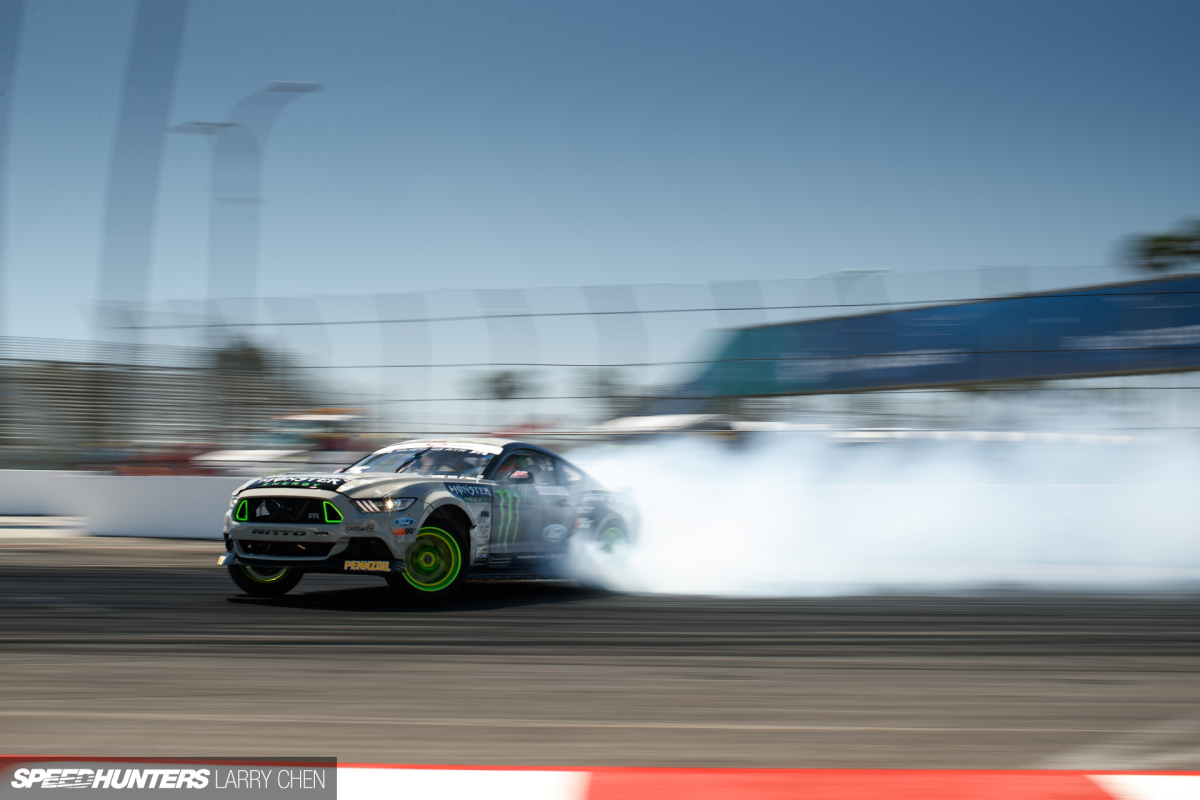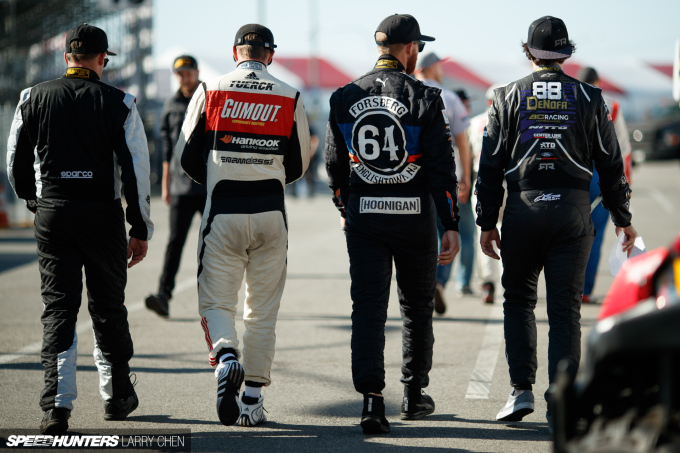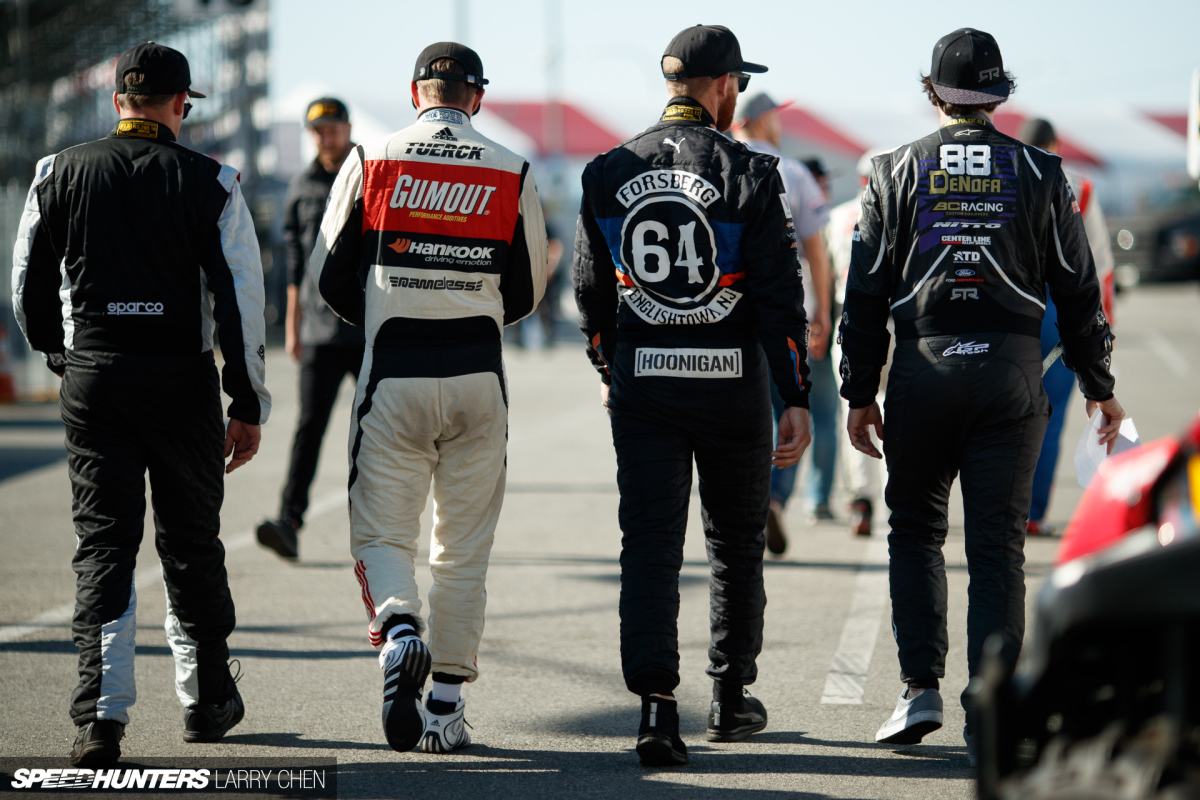 The boys are back in town. I always look forward to the start of a brand new Formula Drift season.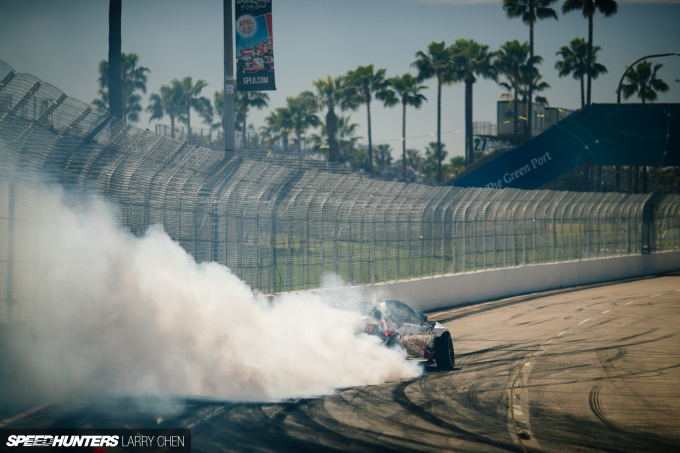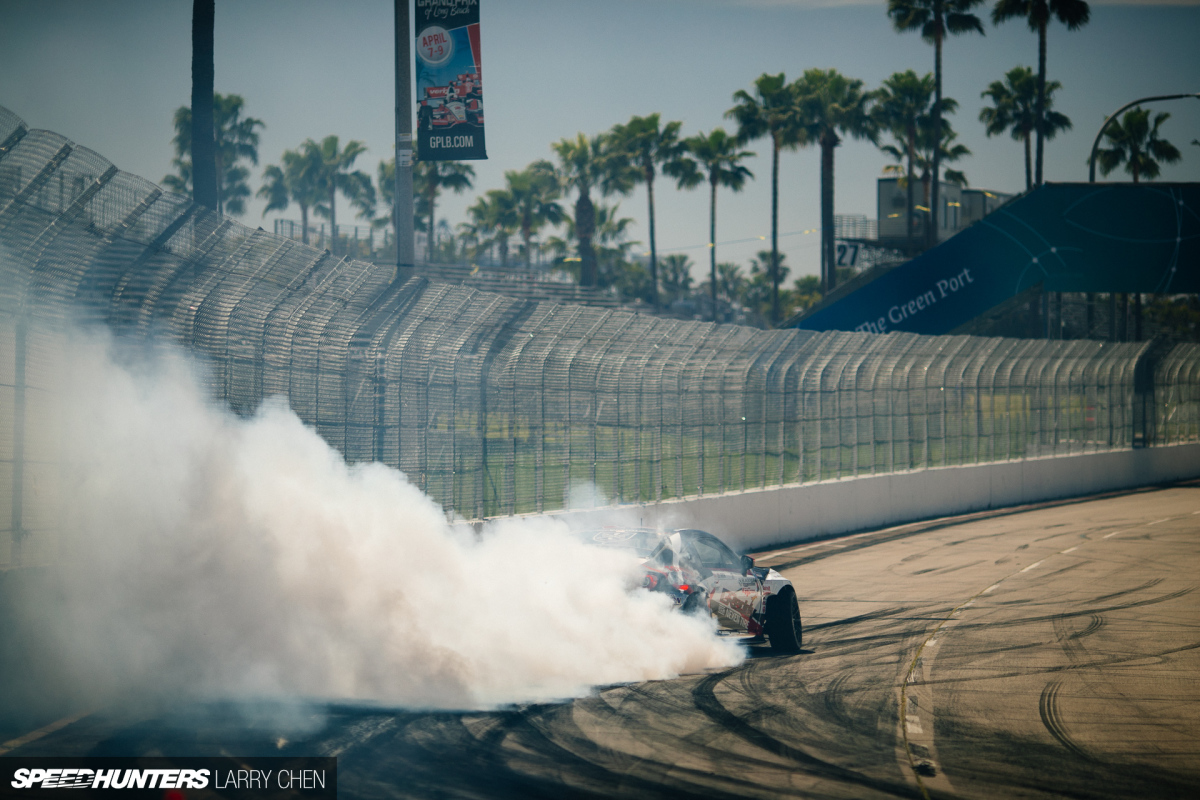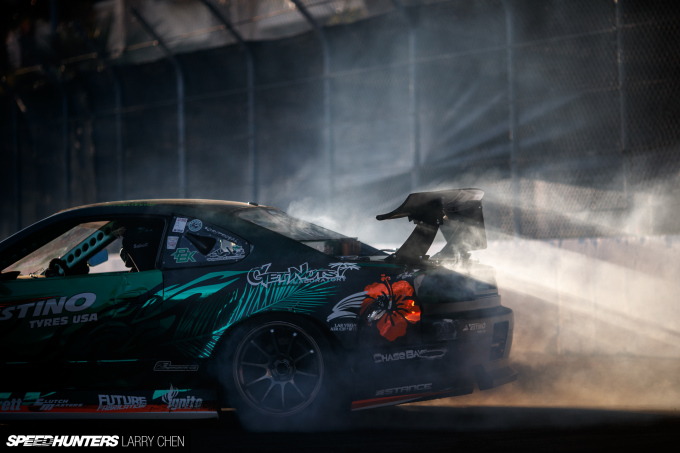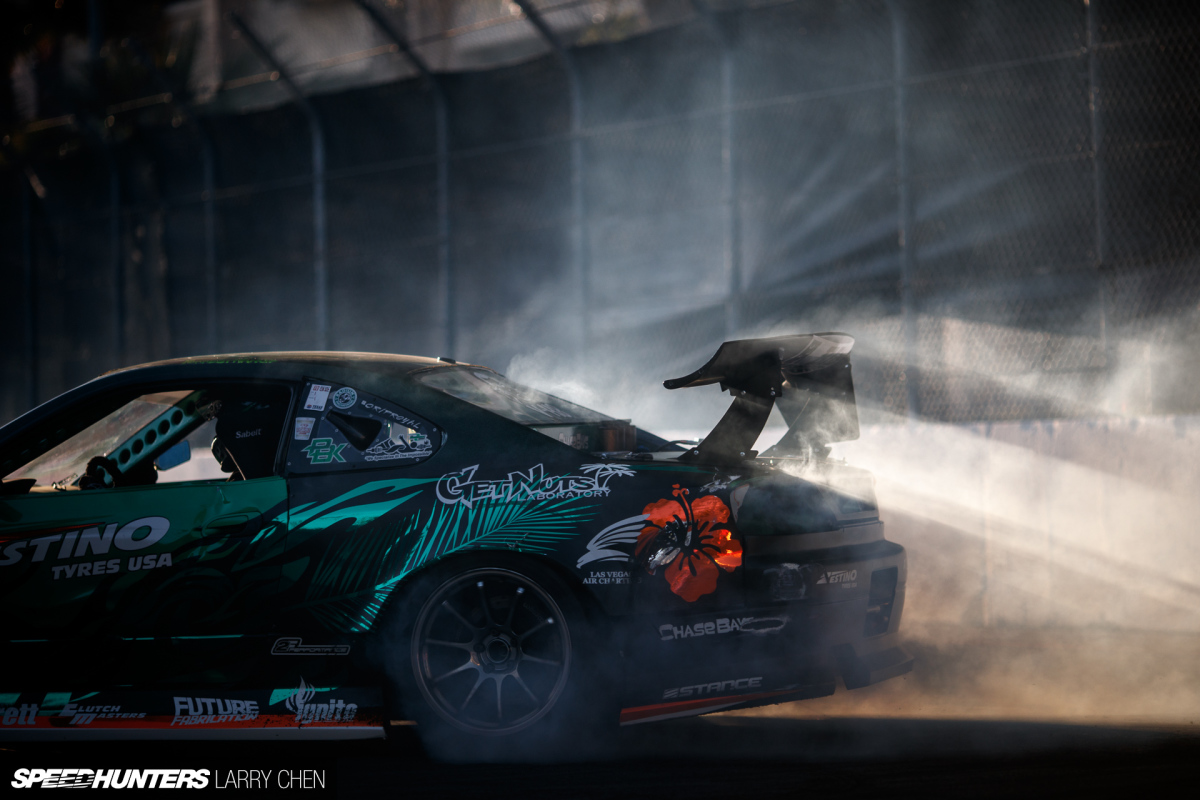 Forrest Wang didn't compete in the FD Pro championship season opener, but he was in Long Beach the following week for the night event.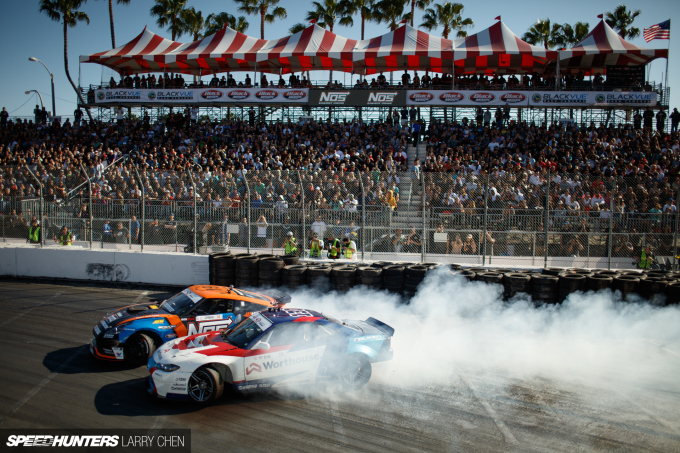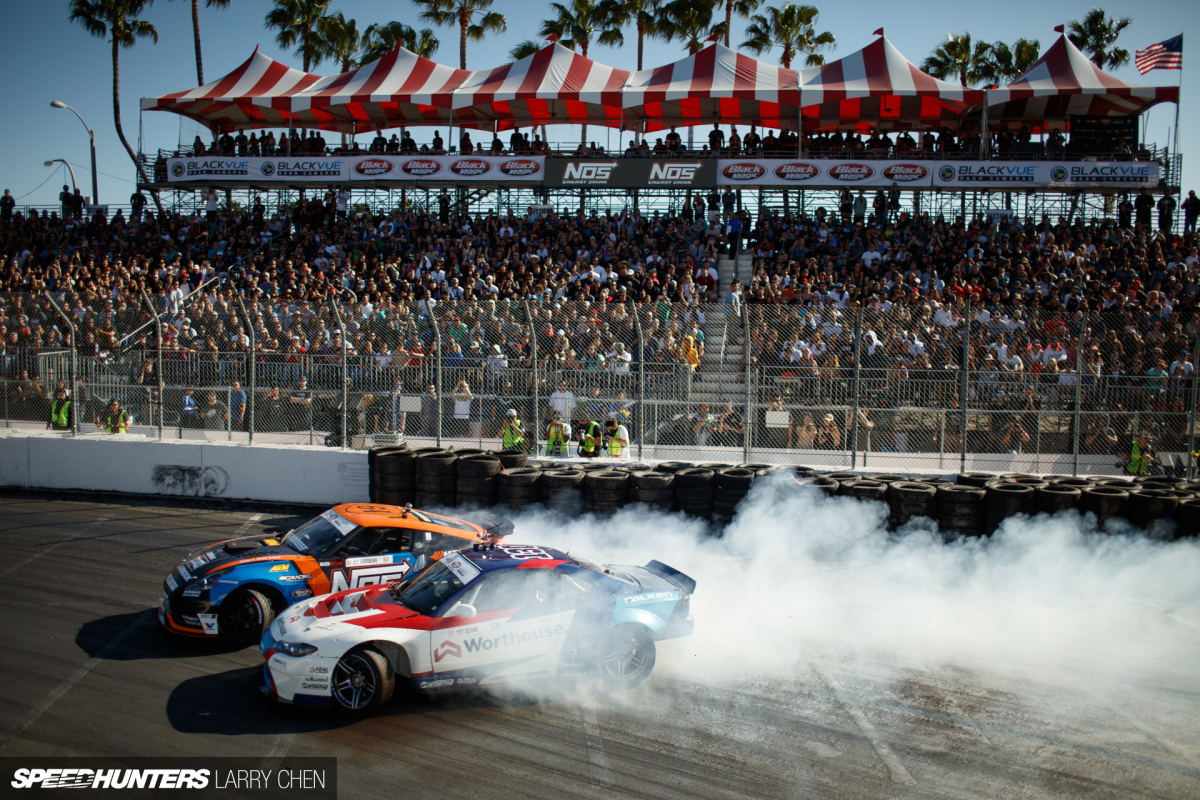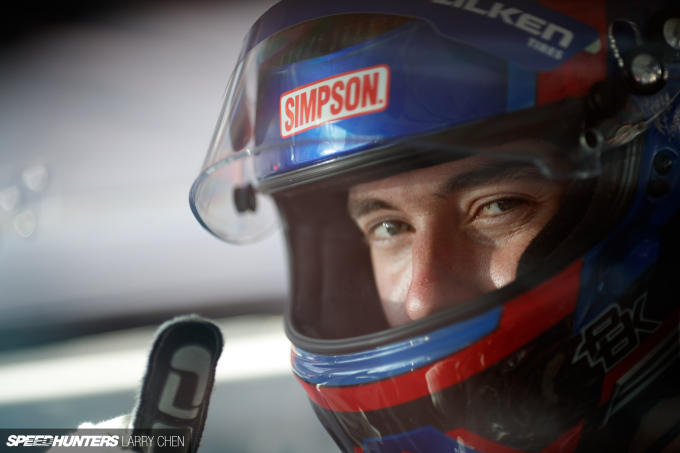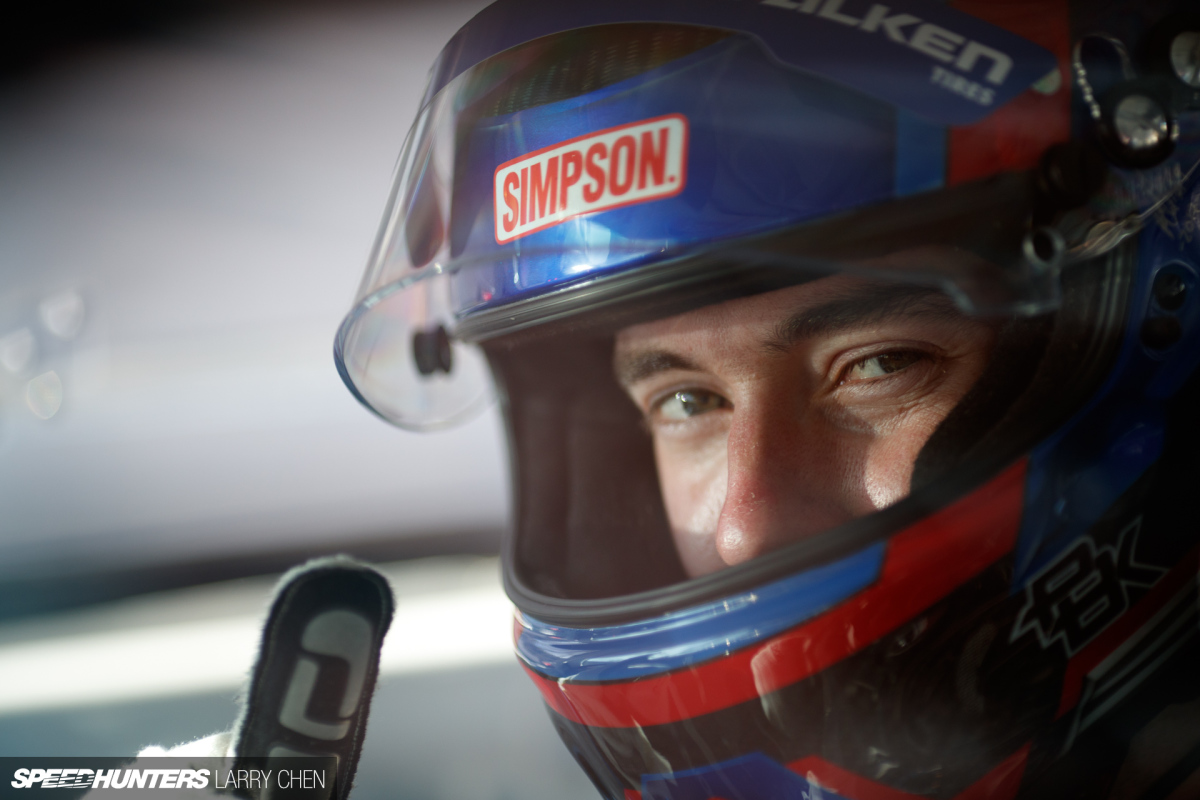 Who would have thought James Deane would come in and sweep the competition without even breaking a sweat.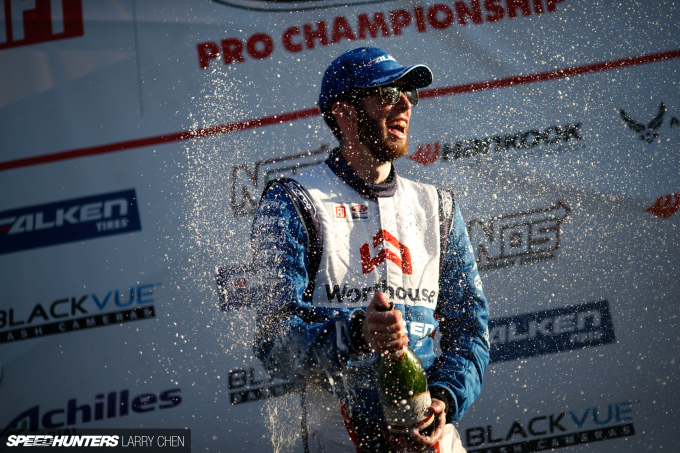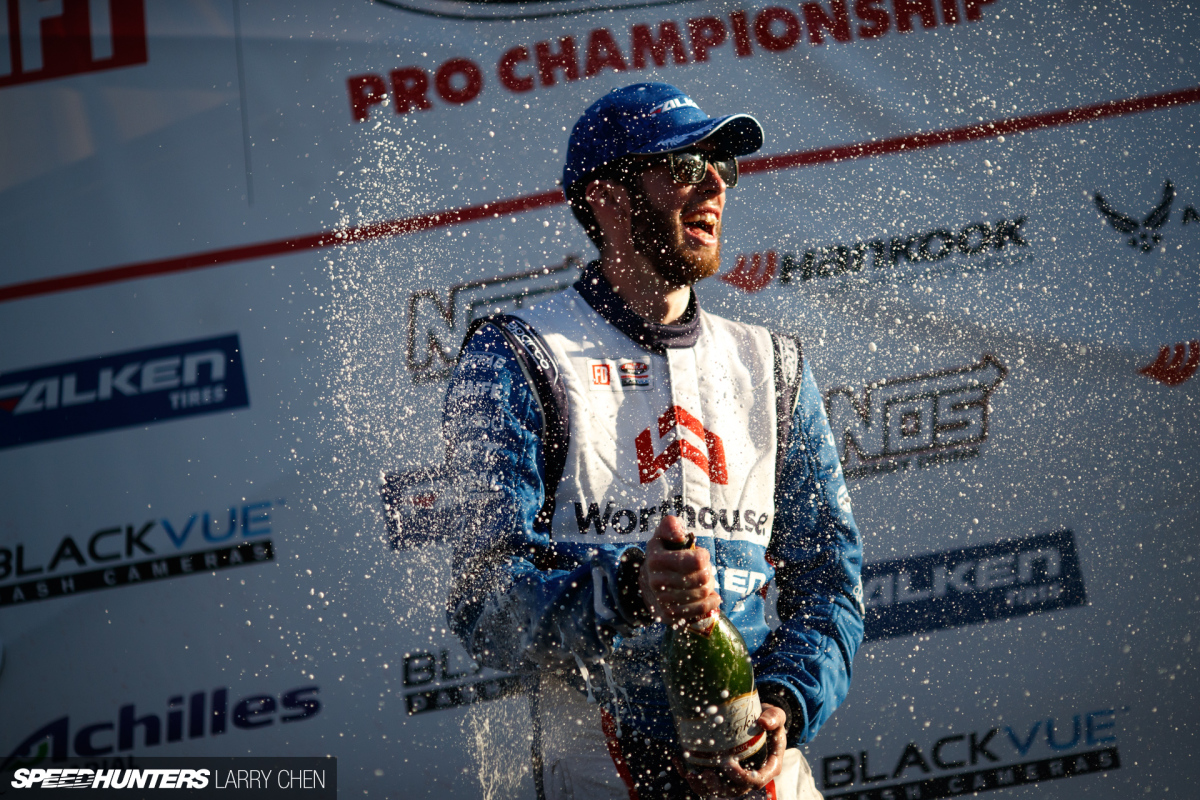 He is without a doubt one of, if not the best drifter in the world. It's too bad Daigo Saito is not around to battle James.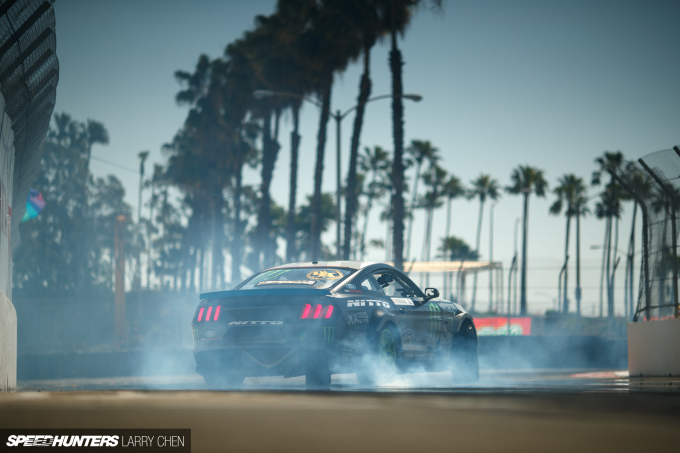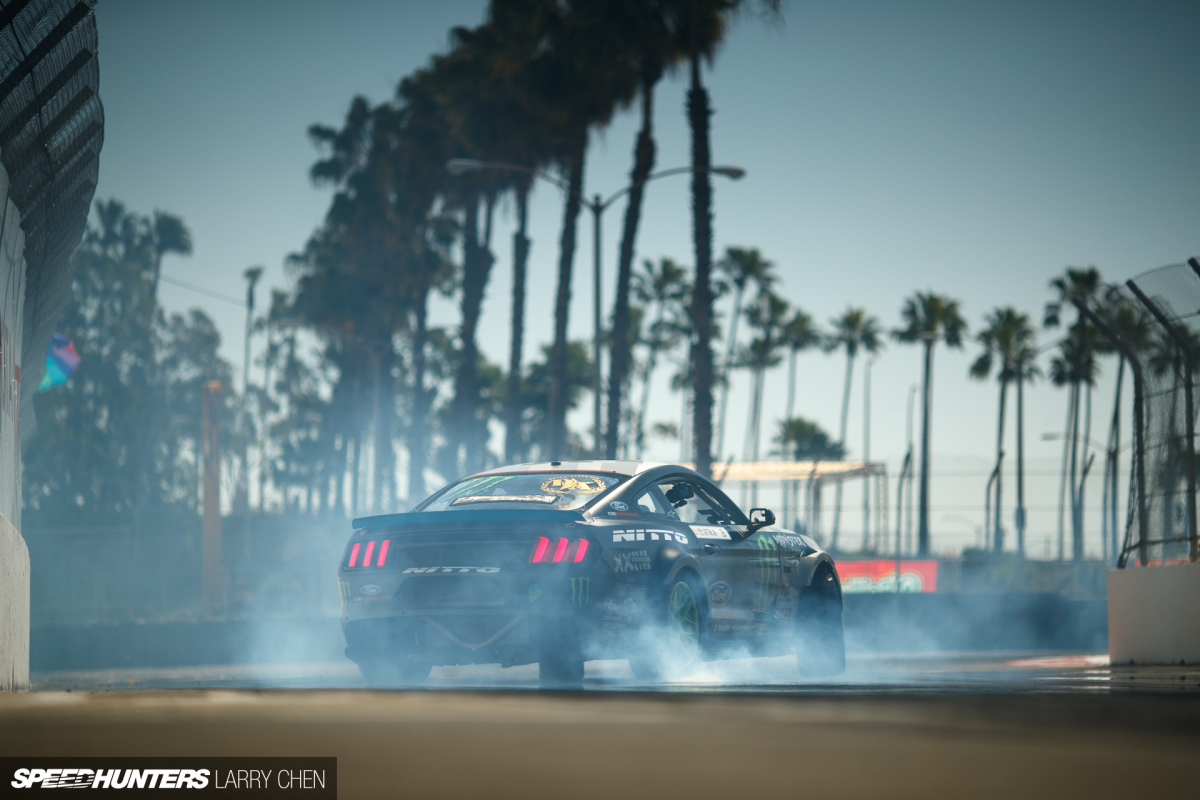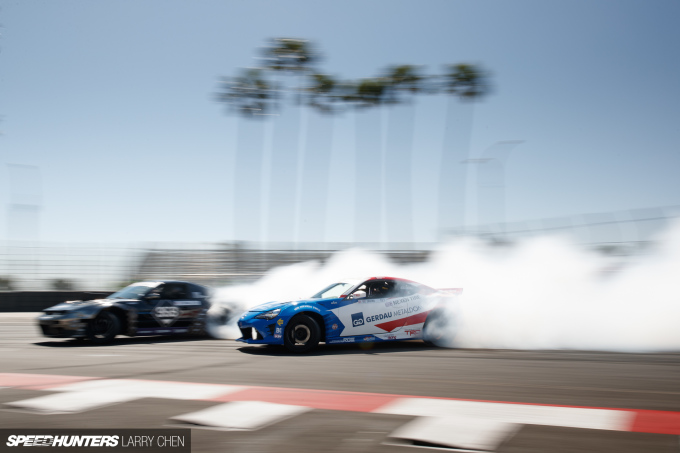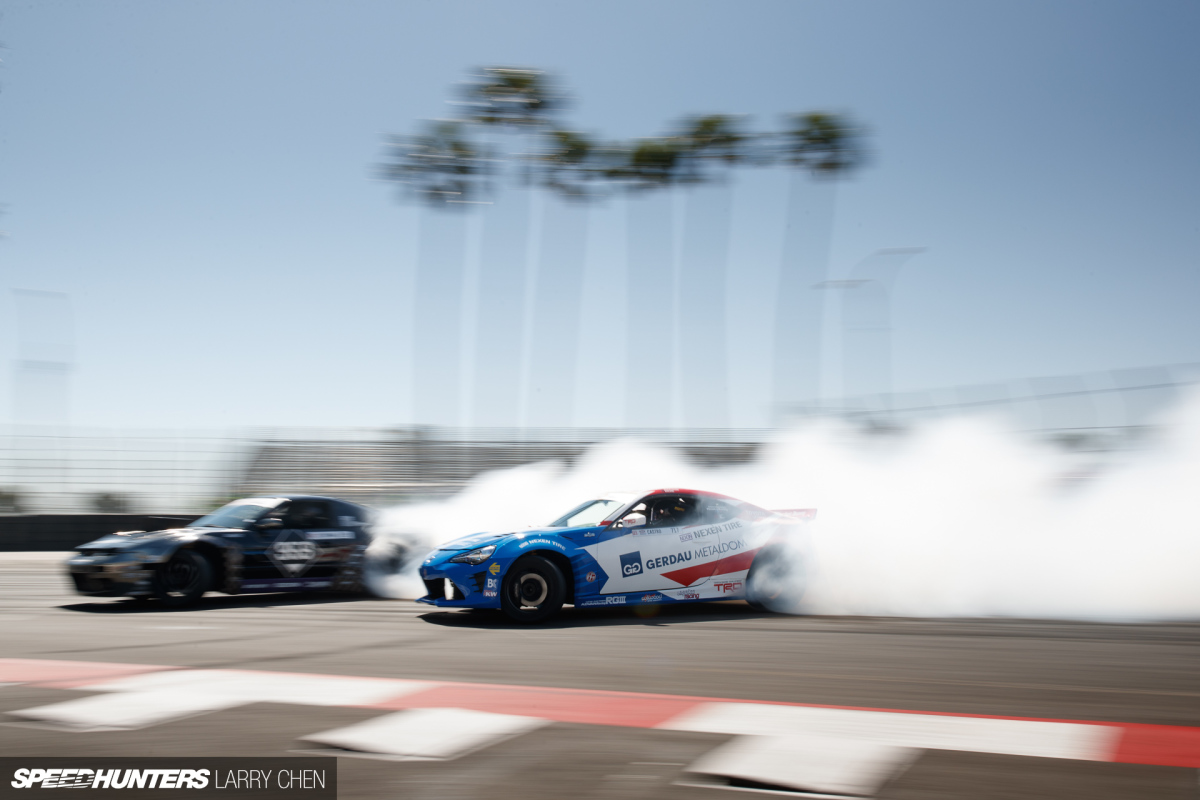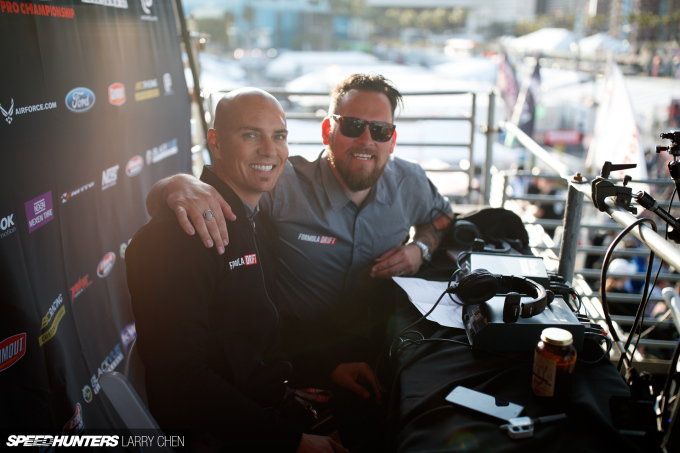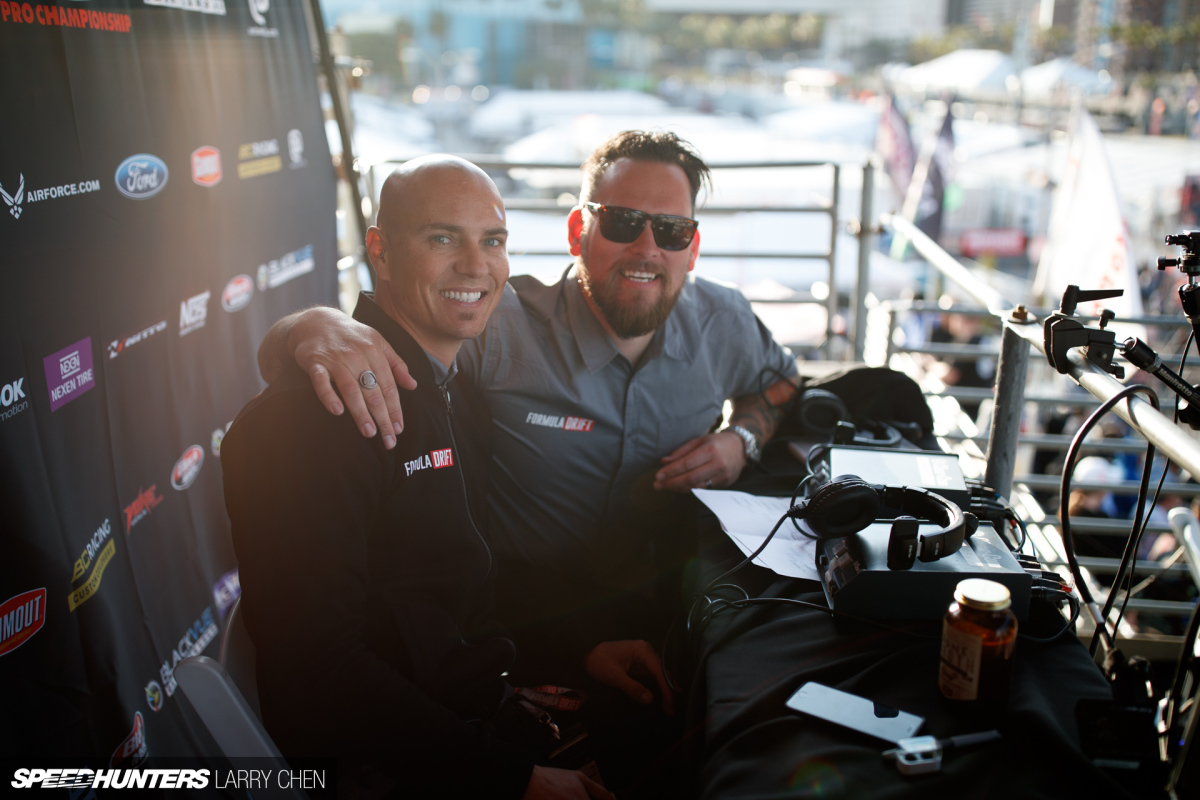 It's amazing how long I've been shooting alongside these guys. I consider Ryan Sage and Jarod DeAnda my family.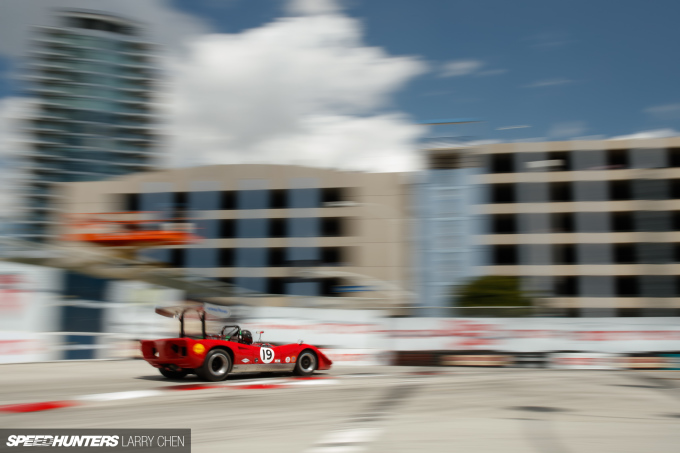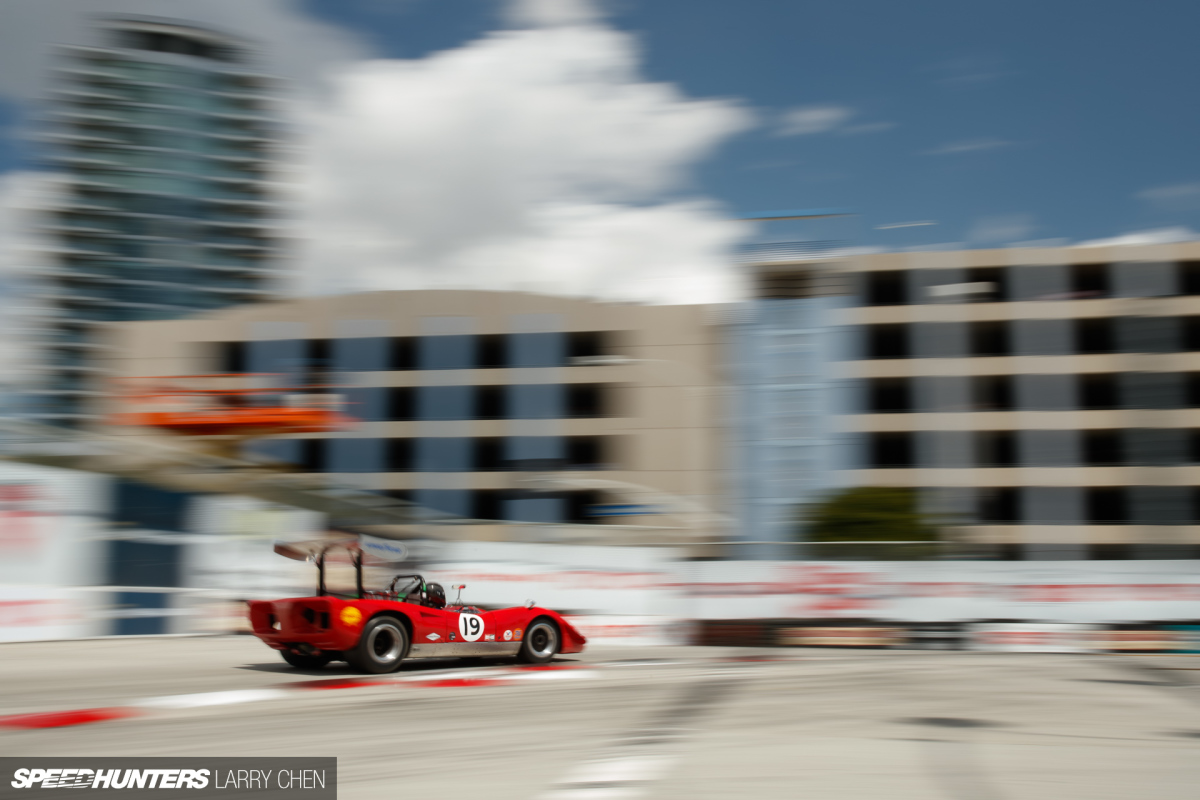 This used to be one of my favorite outside corners to shoot from, but with photo holes being removed every year I can now only capture the action from the inside of the corner. The faster guys would lift a tire on the curb up to a foot in the air.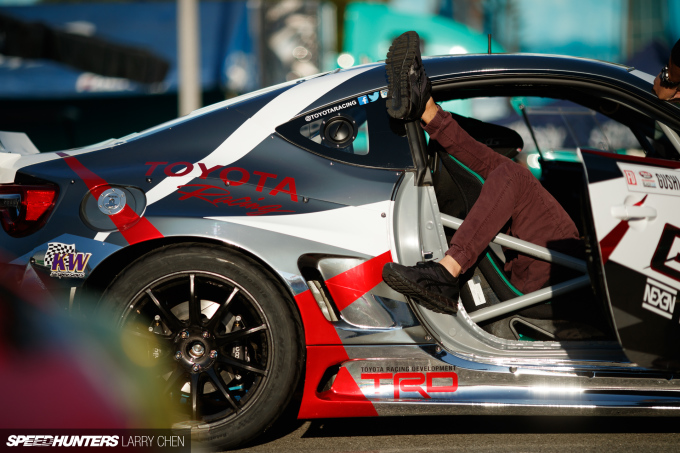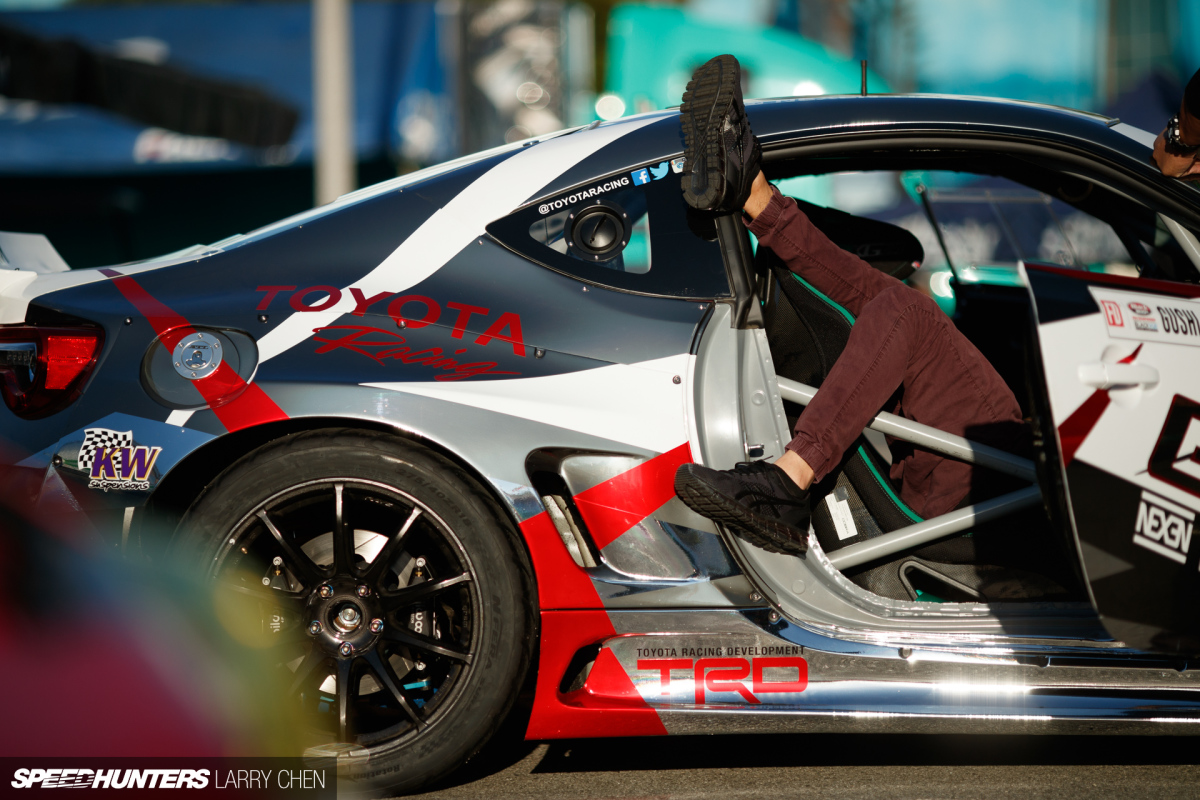 These are Ken Gushi's legs, in case you're wondering.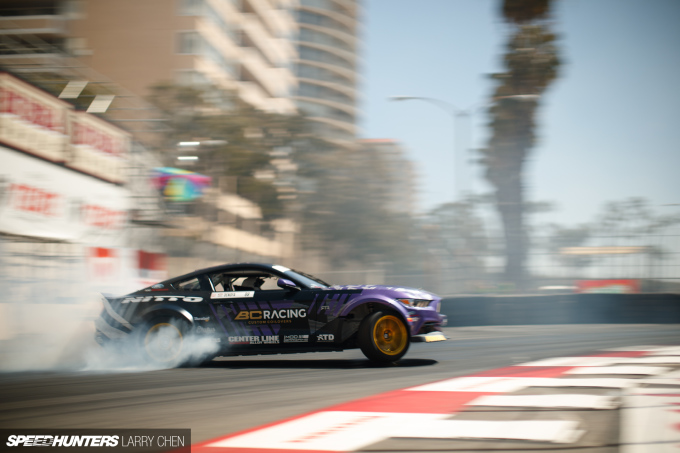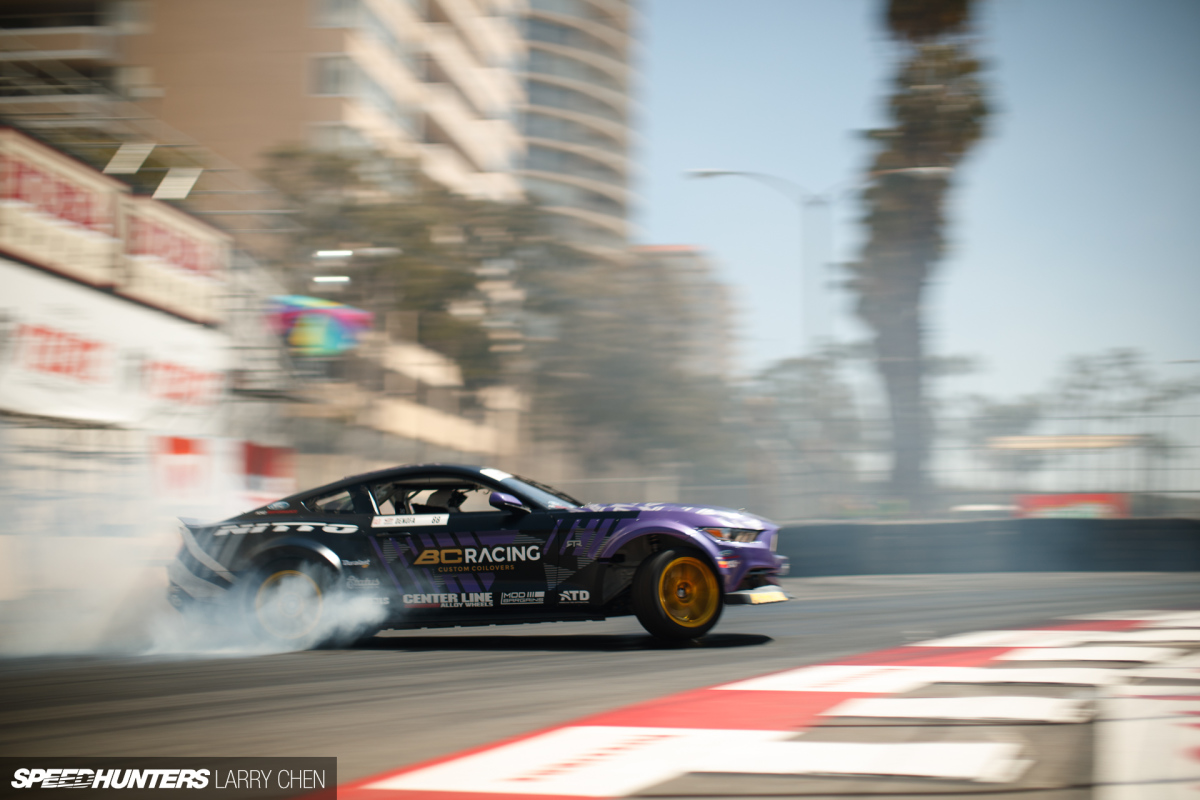 It was really cool to see Chelsea Denofa on a factory team; it's just too bad things did not go his way at Long Beach. He still has so much to get used to driving the Mustang.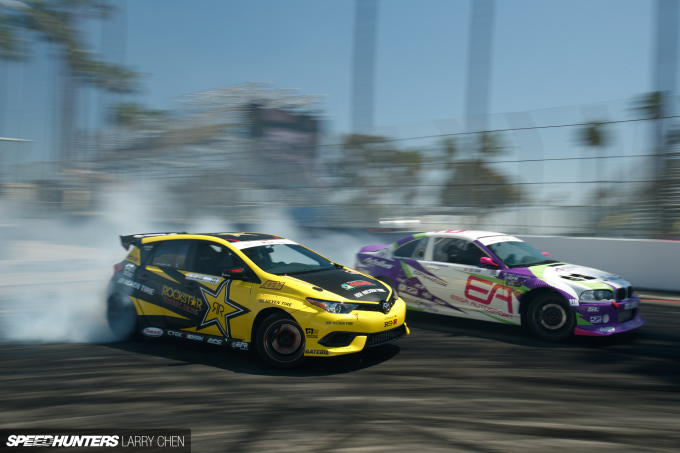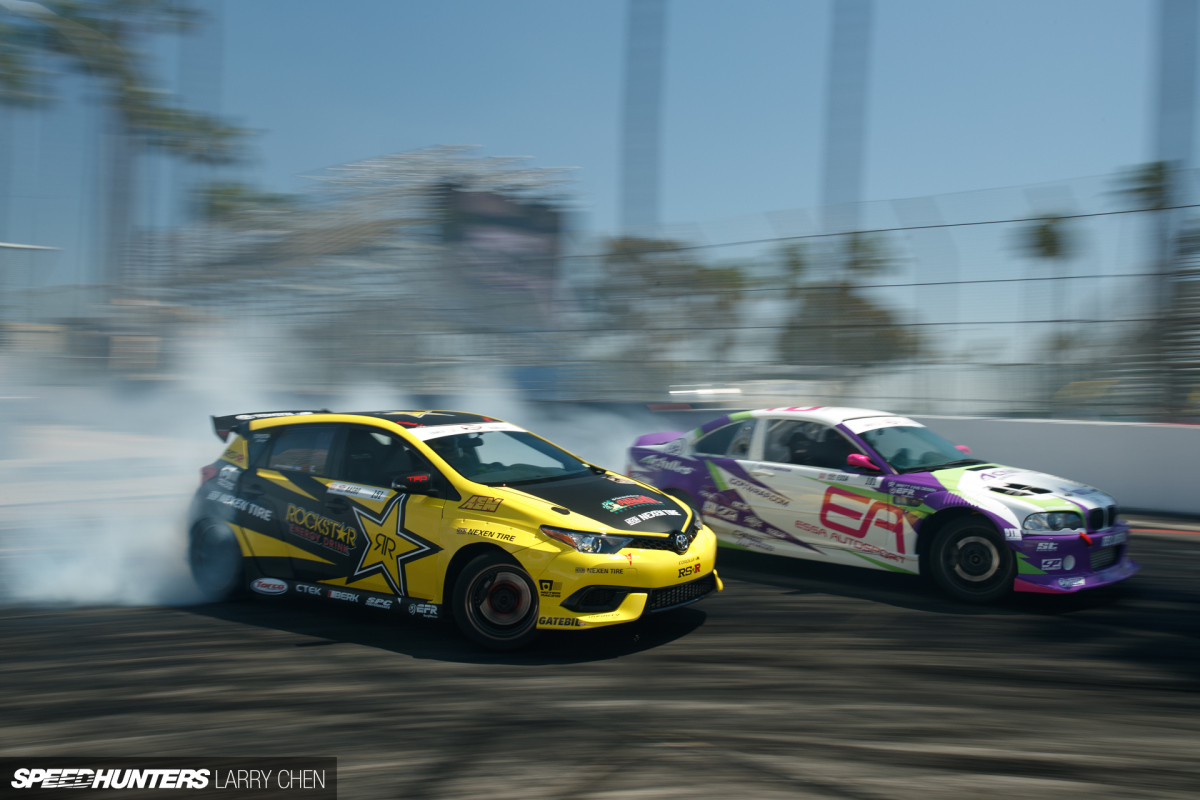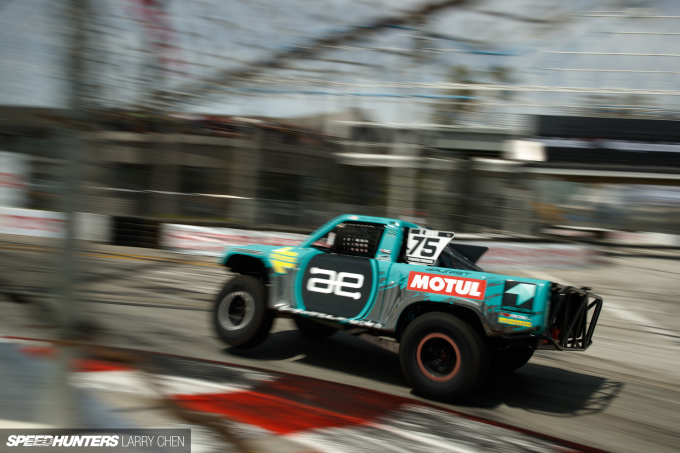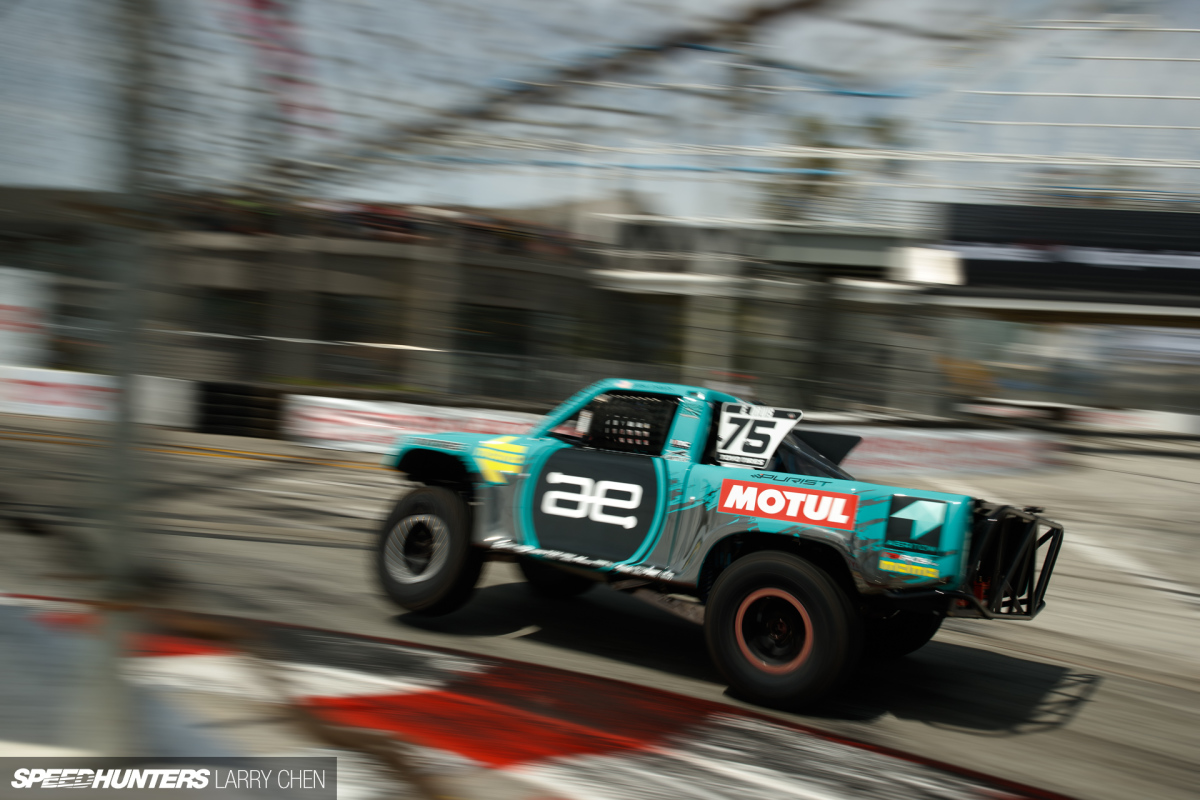 There were so many different types of races over the course of two weeks, but the most insane was definitely Robbie Gordon's Stadium Super Trucks.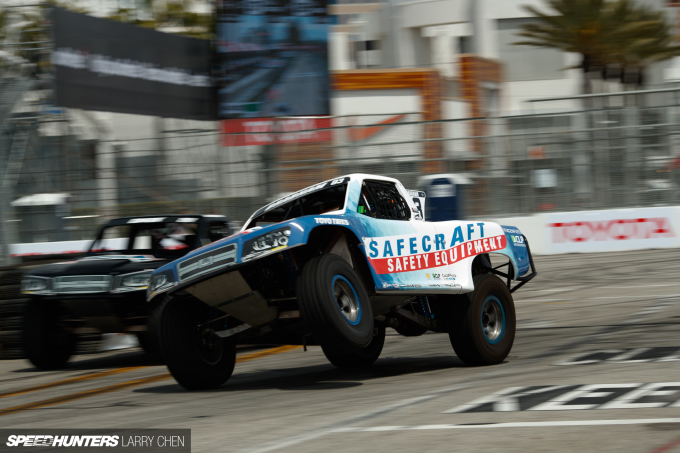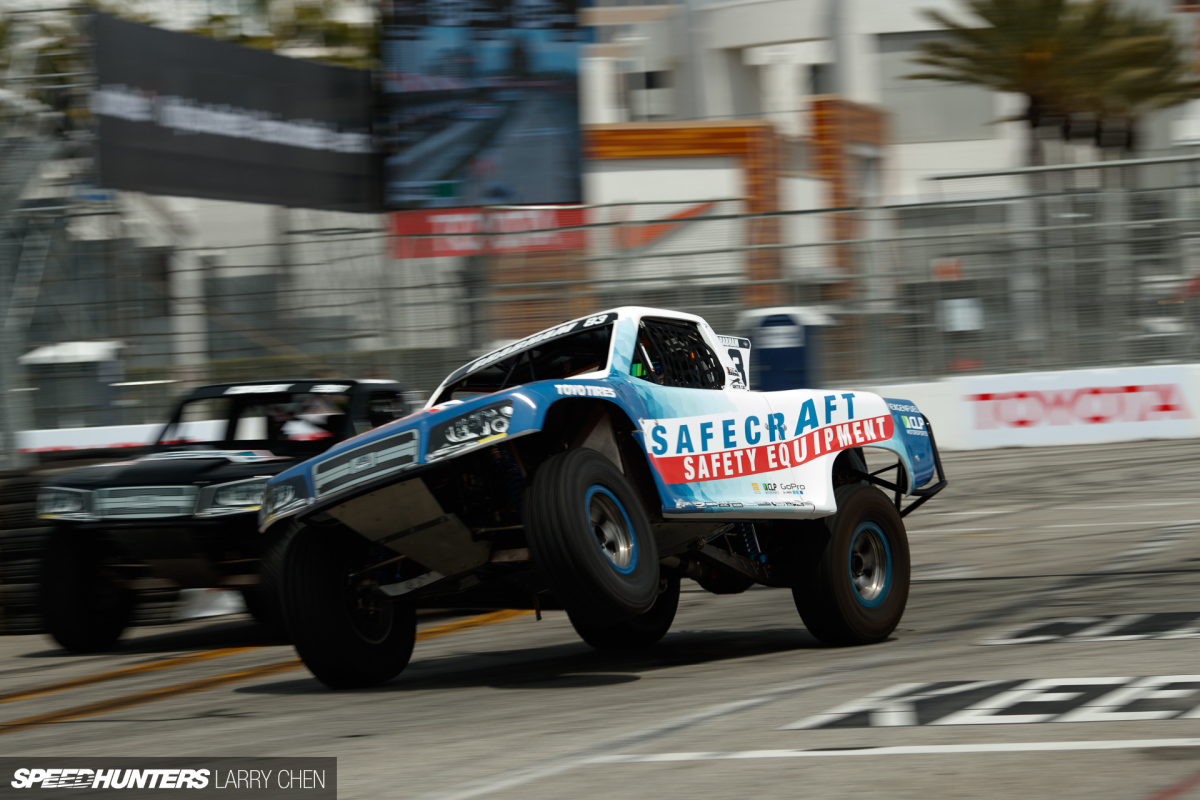 Jumps and passing on three wheels is standard stuff with this racing series.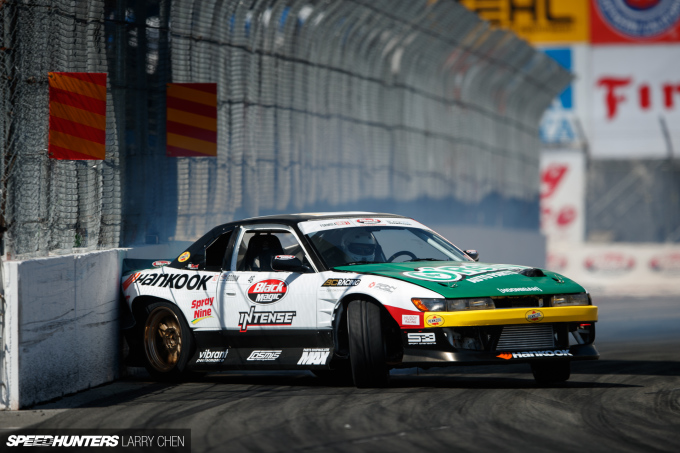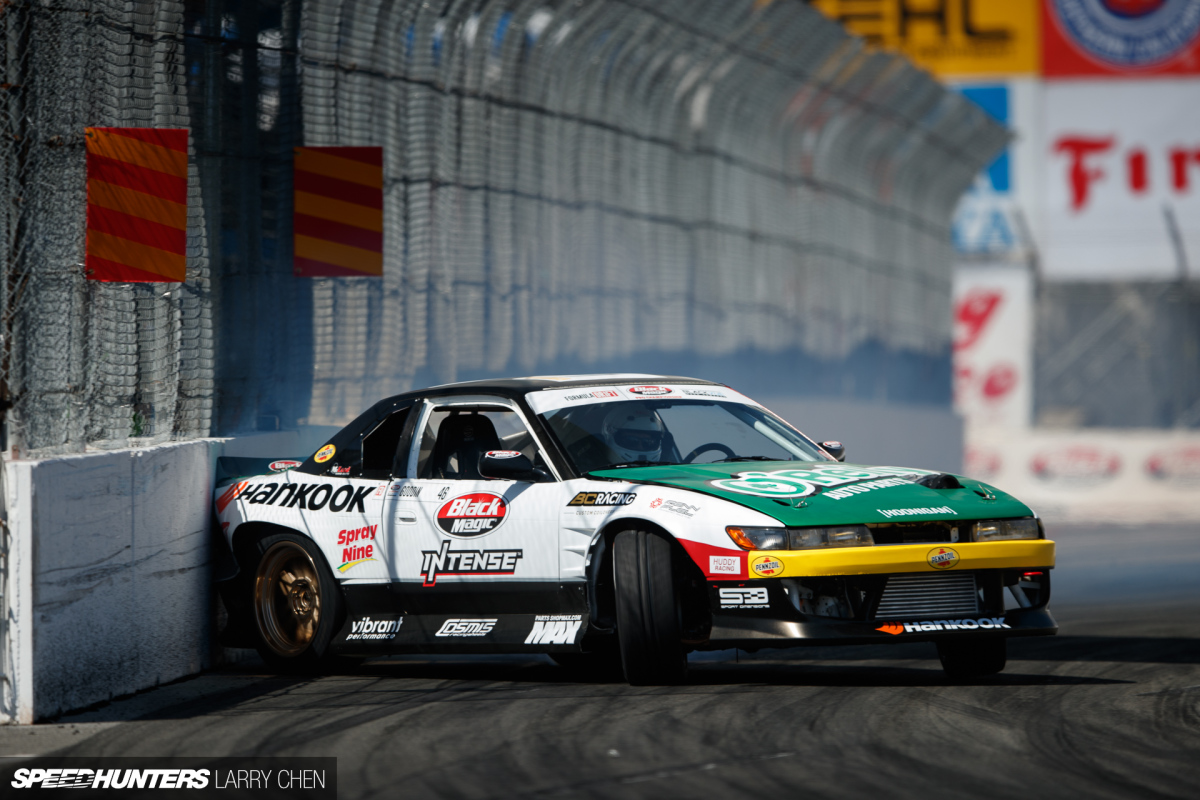 More like a wall hug than a wall tap, but it still looked pretty cool.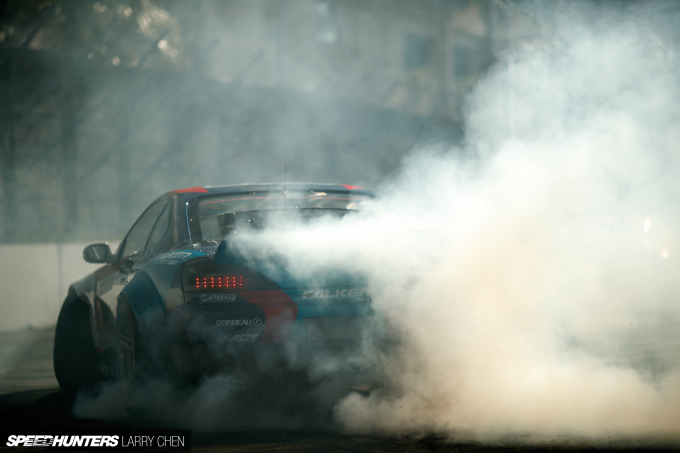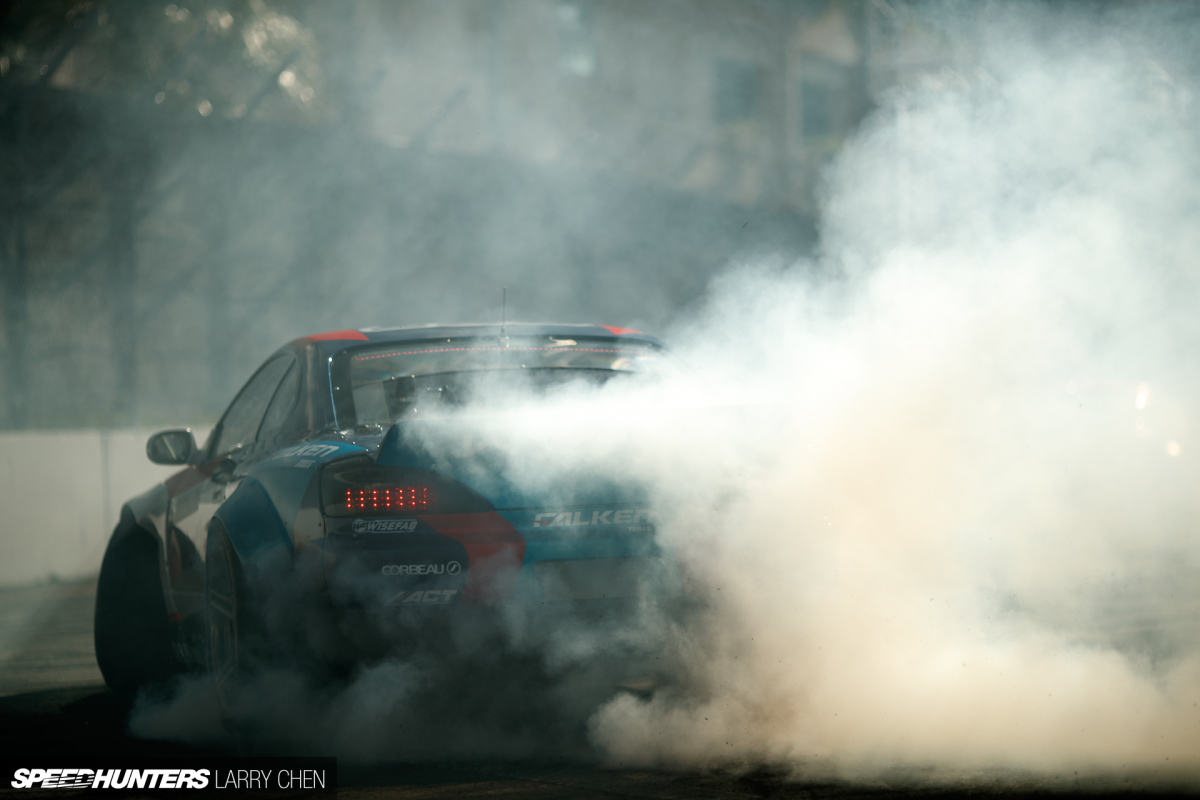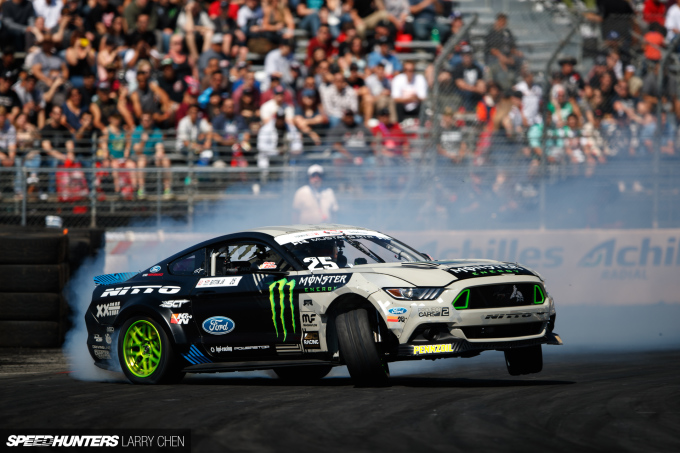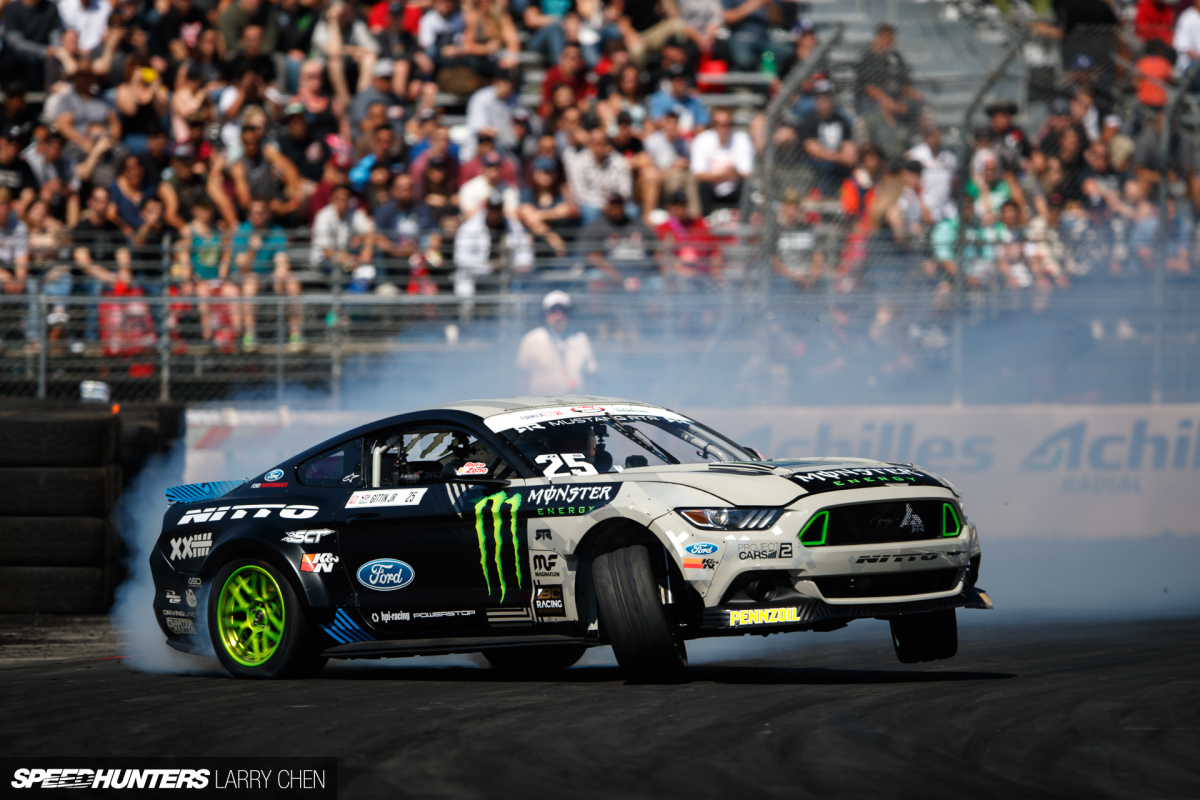 Check out that three-wheel action. Vaughn Gittin Jr.'s Mustang is the only car I've ever seen get on three wheels from doing a donut.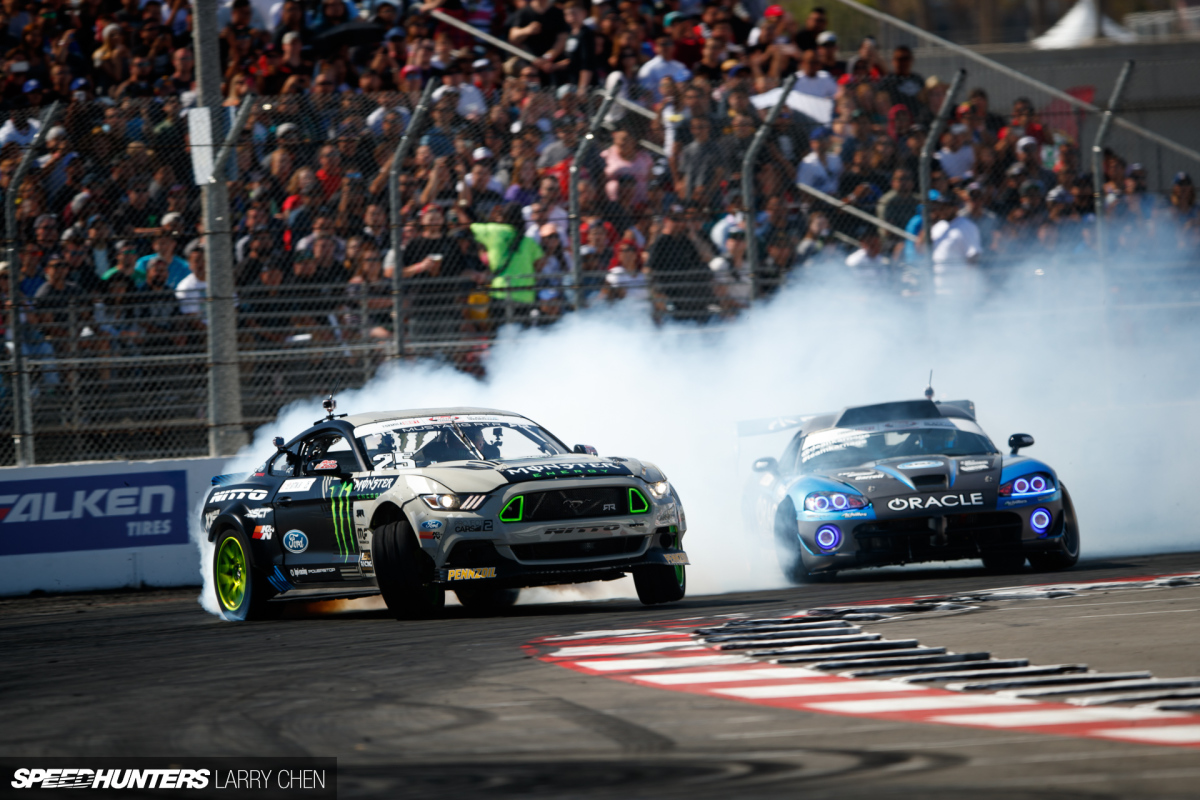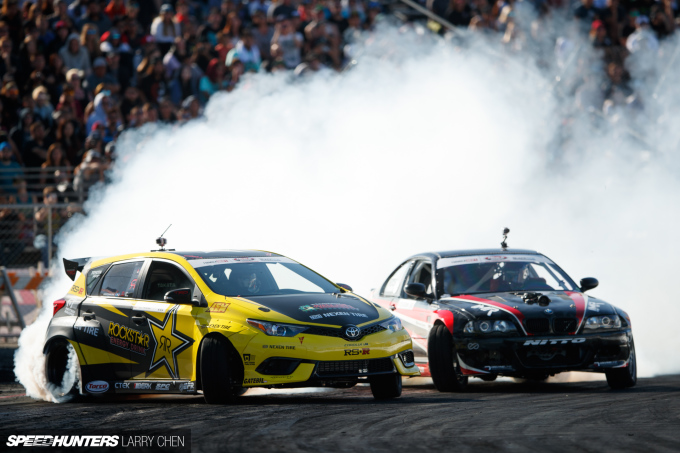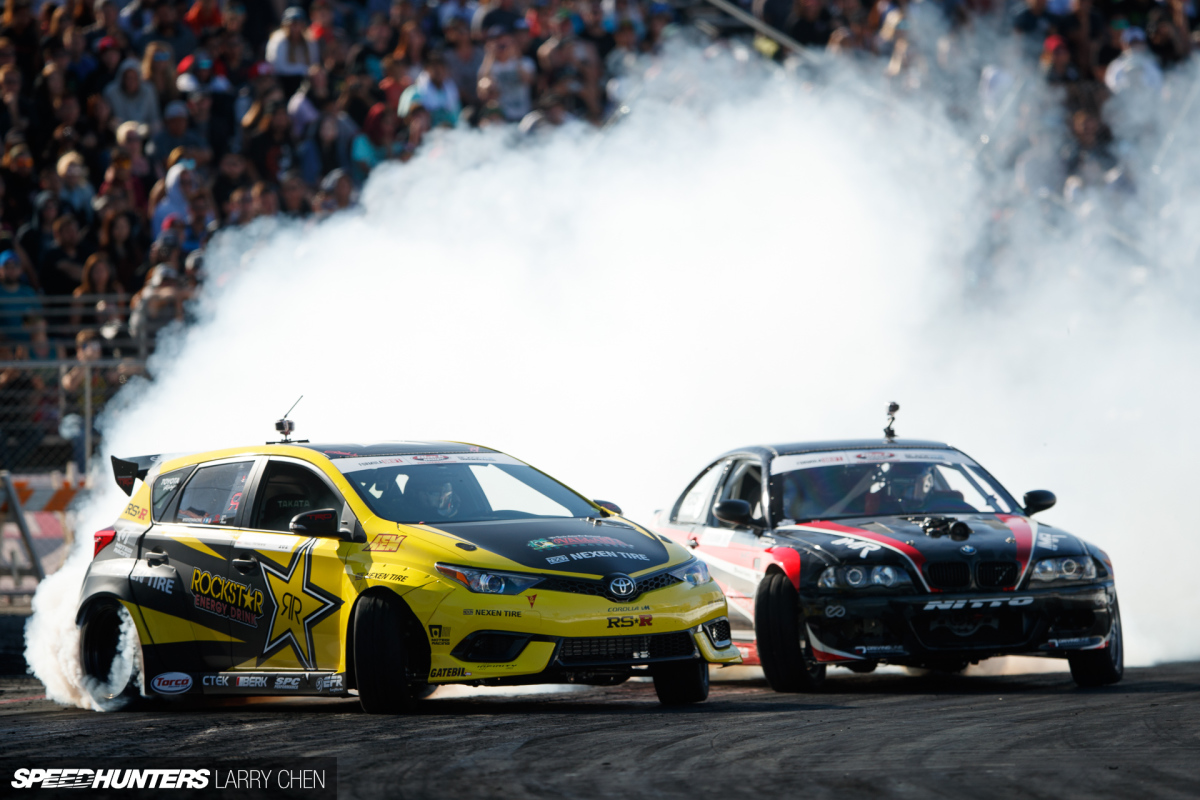 Fredric Aasbø did quite well considering it was his first time competing in this brand new rear-wheel drive converted Toyota Corolla iM. There is quite a bit of controversy surrounding his tactics in battle, so what do you guys think about the way Fredric drives?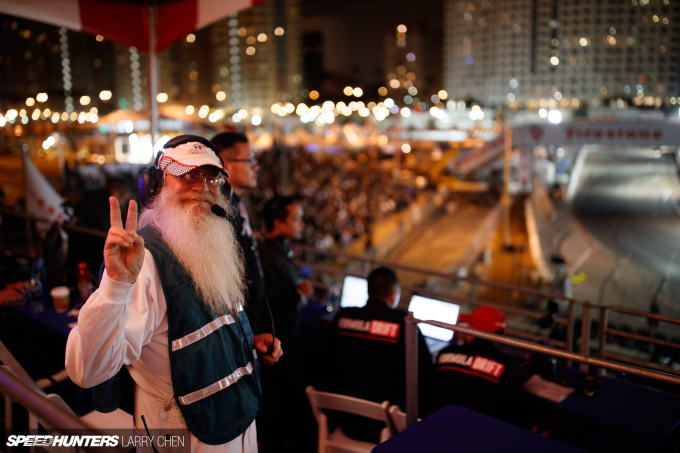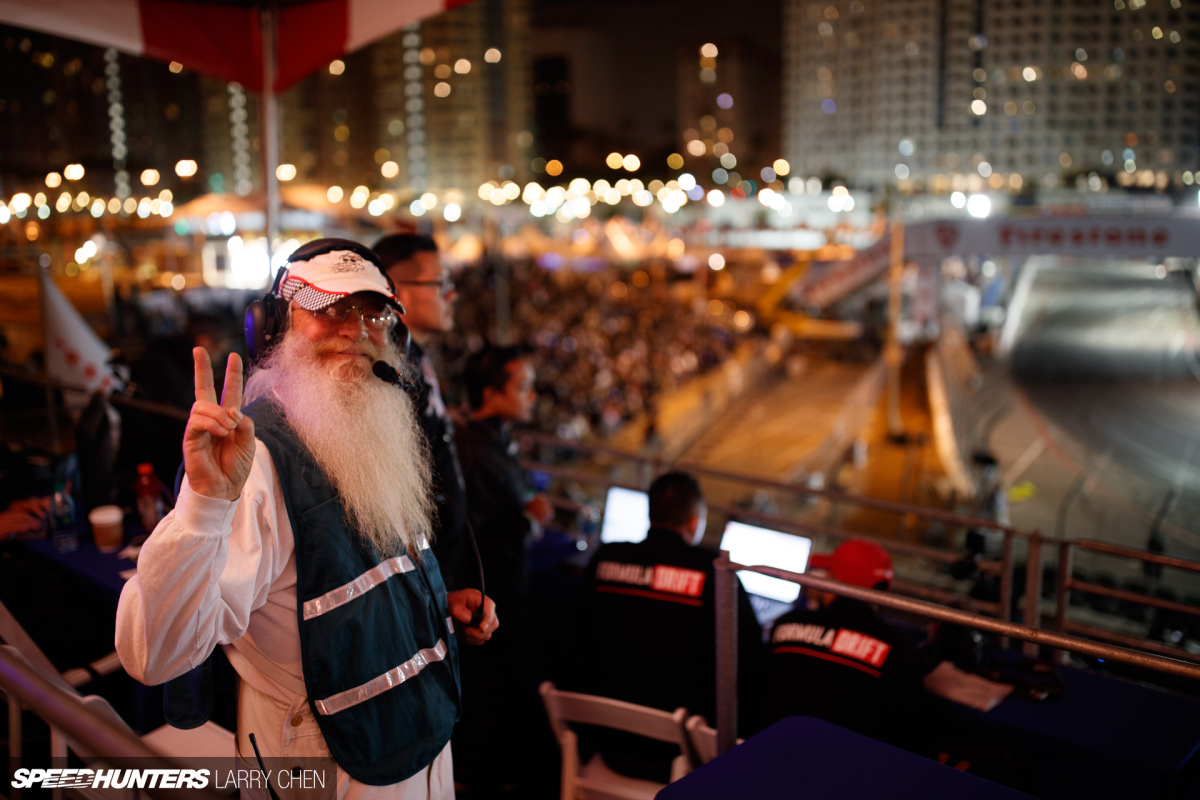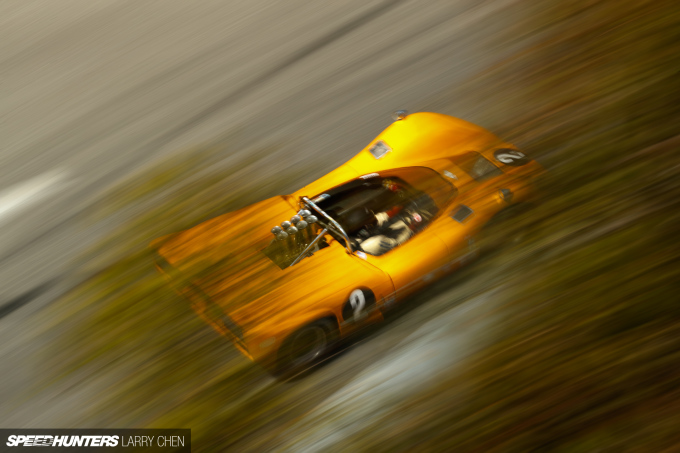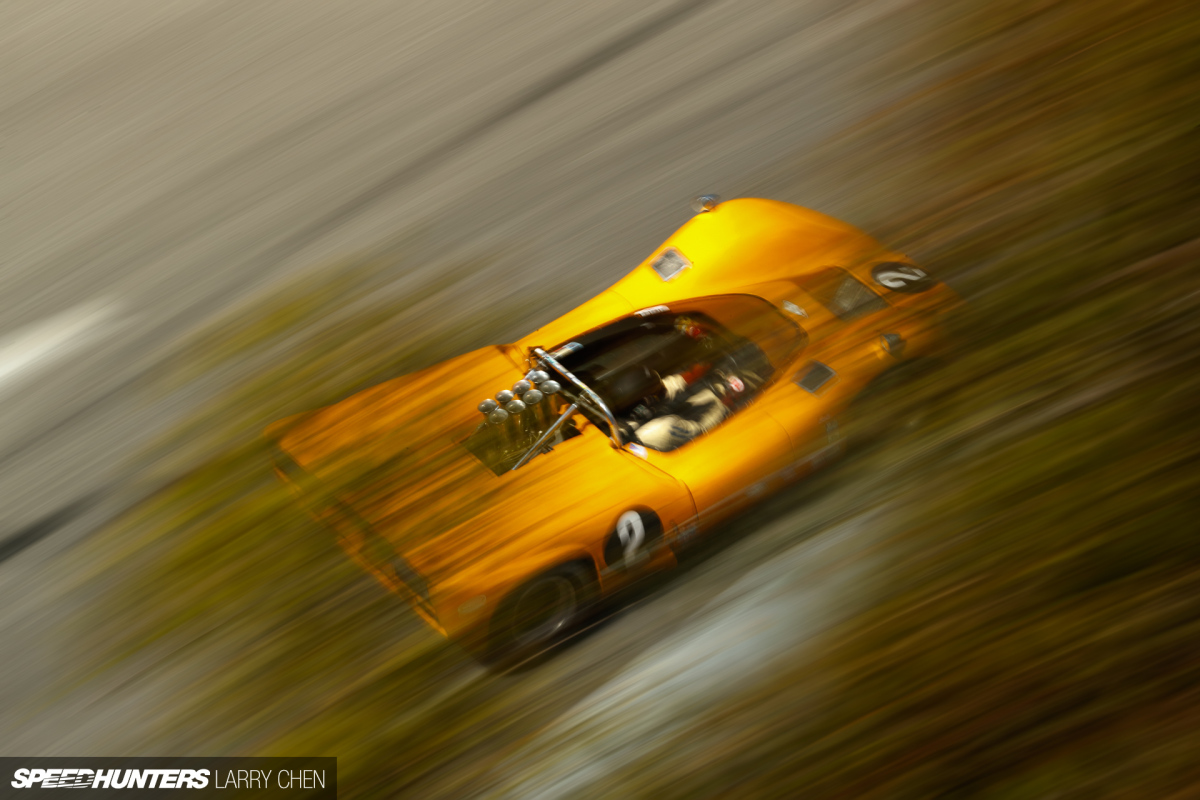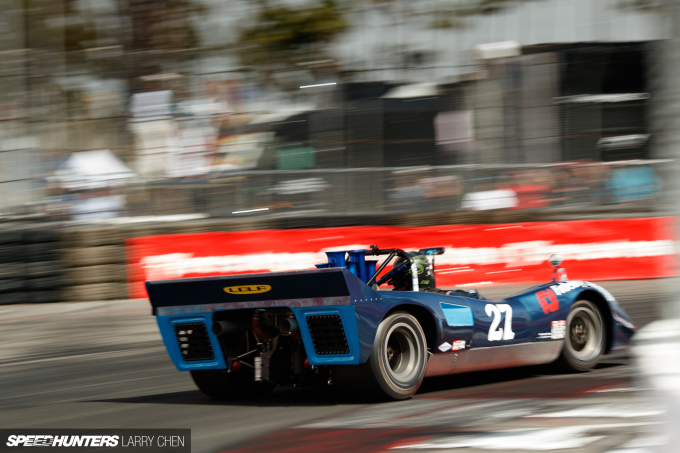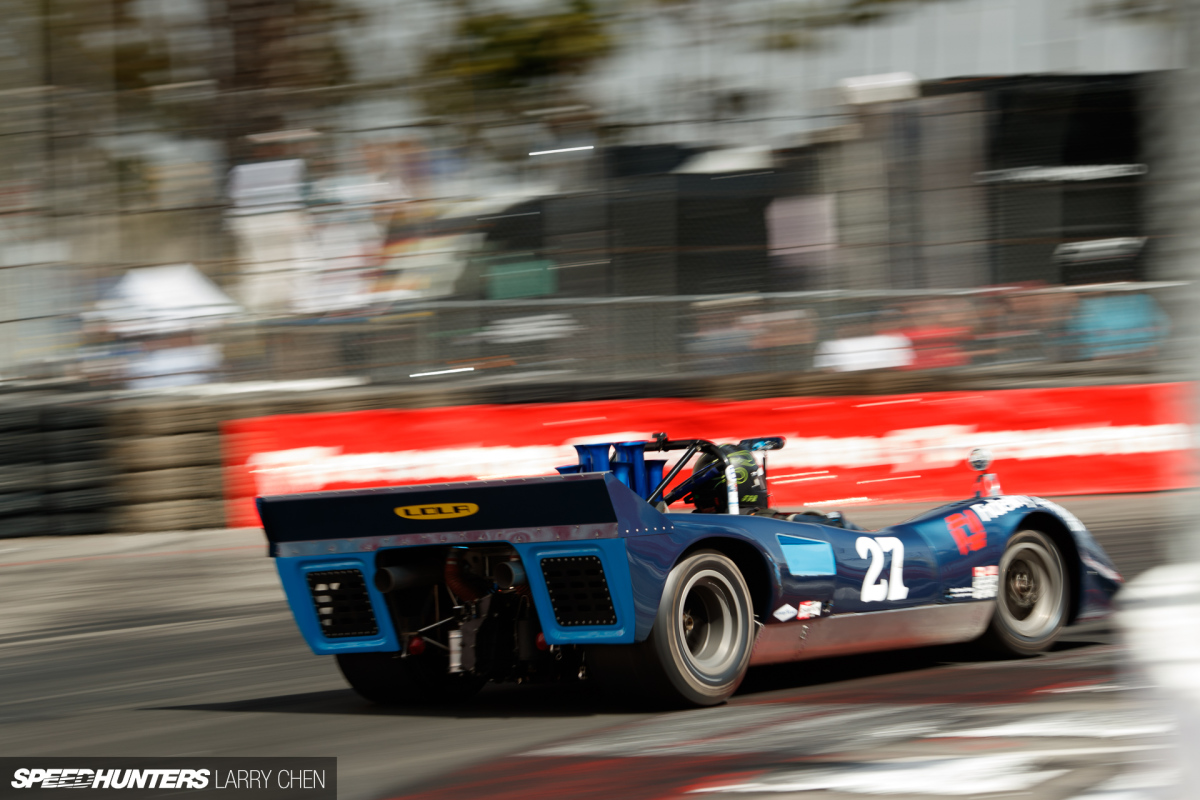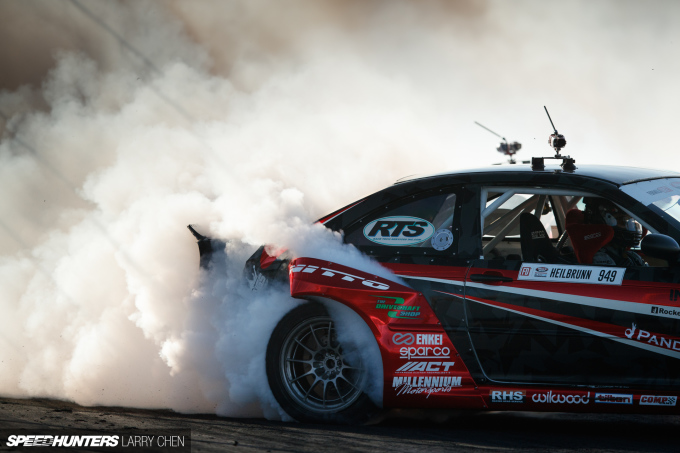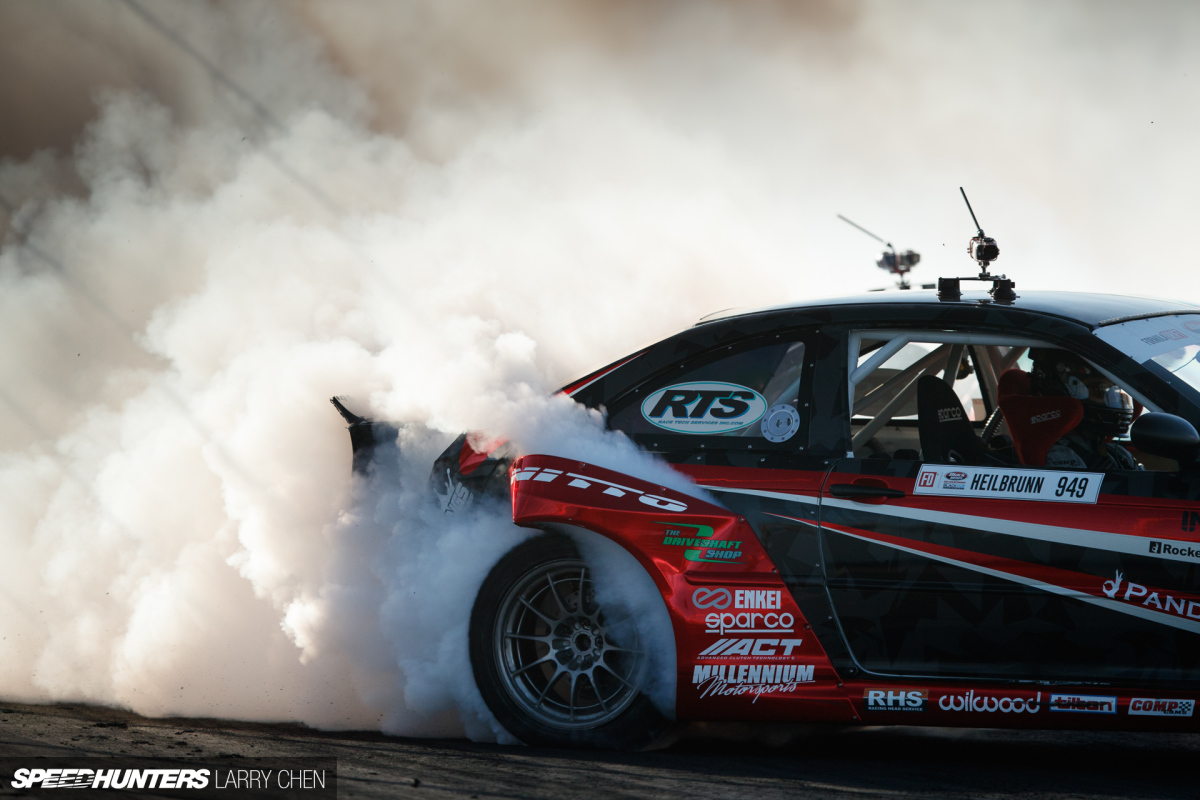 It's designed to let out more tire smoke, I swear.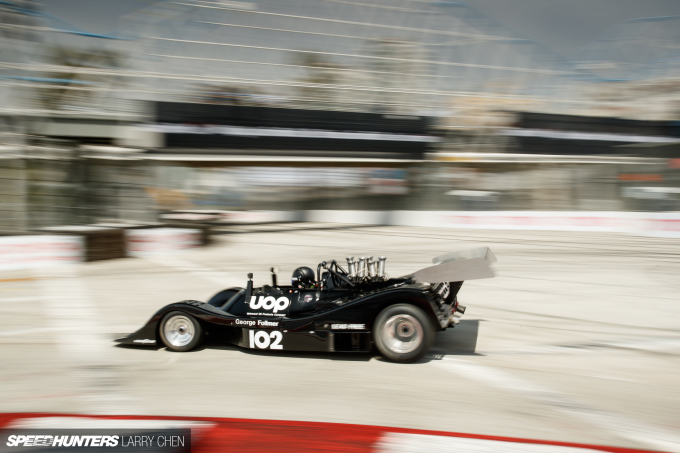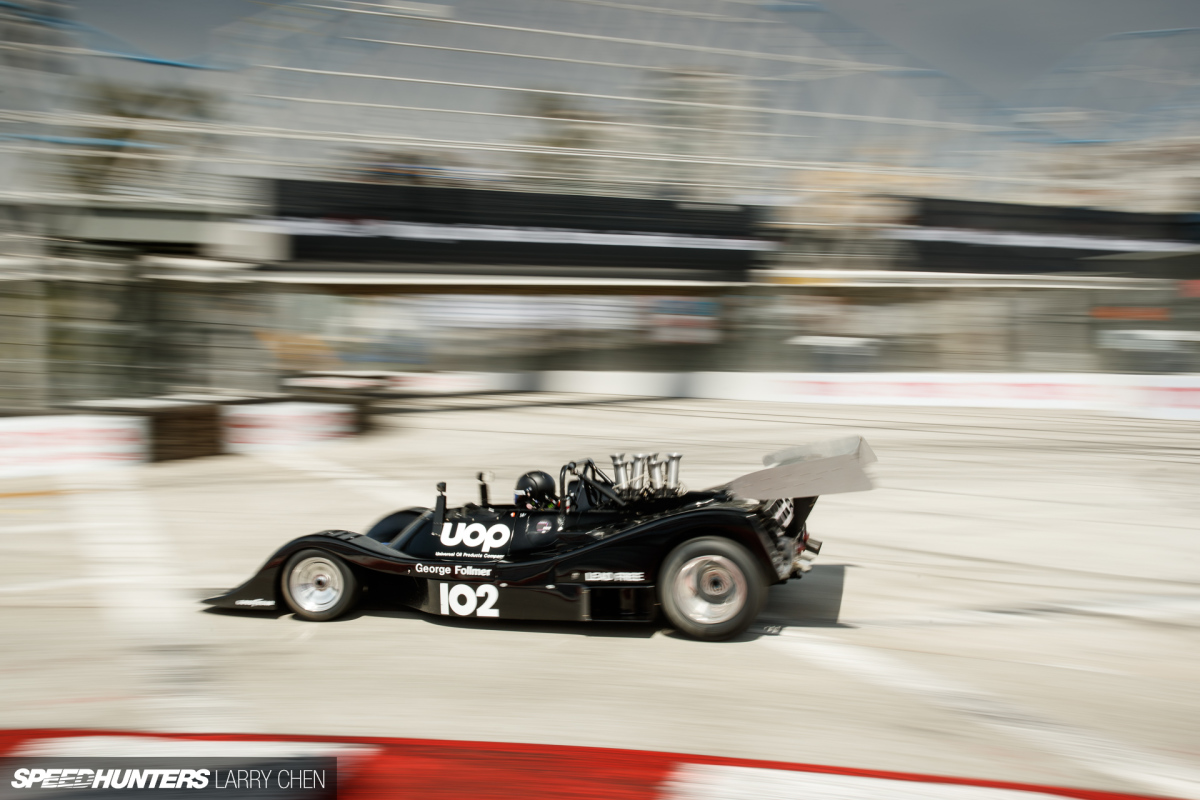 How cool is this? Watching these vintage racers in action was nothing short of mesmerizing. They sounded amazing as well.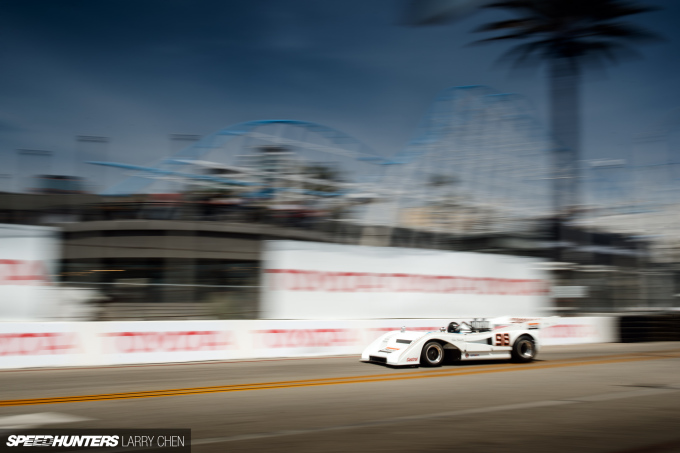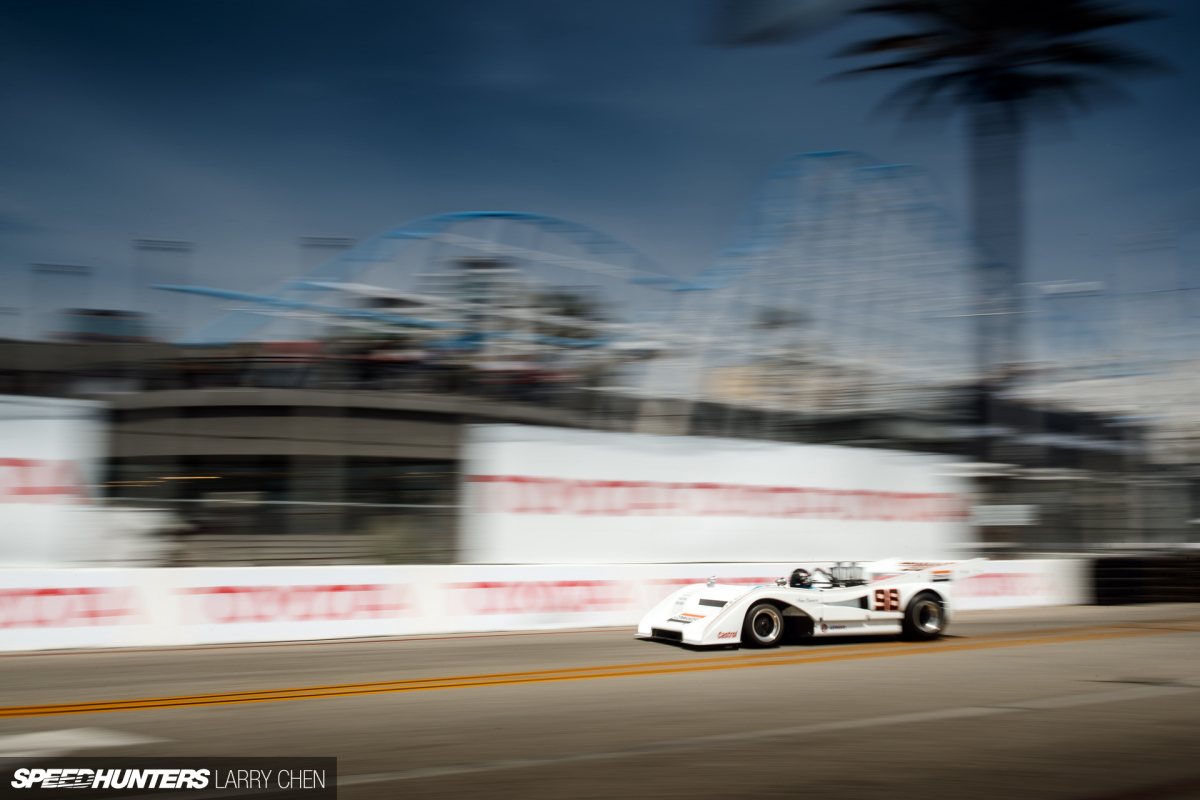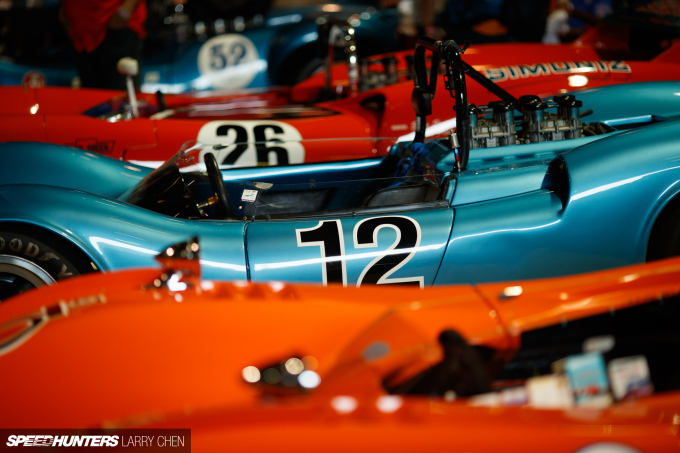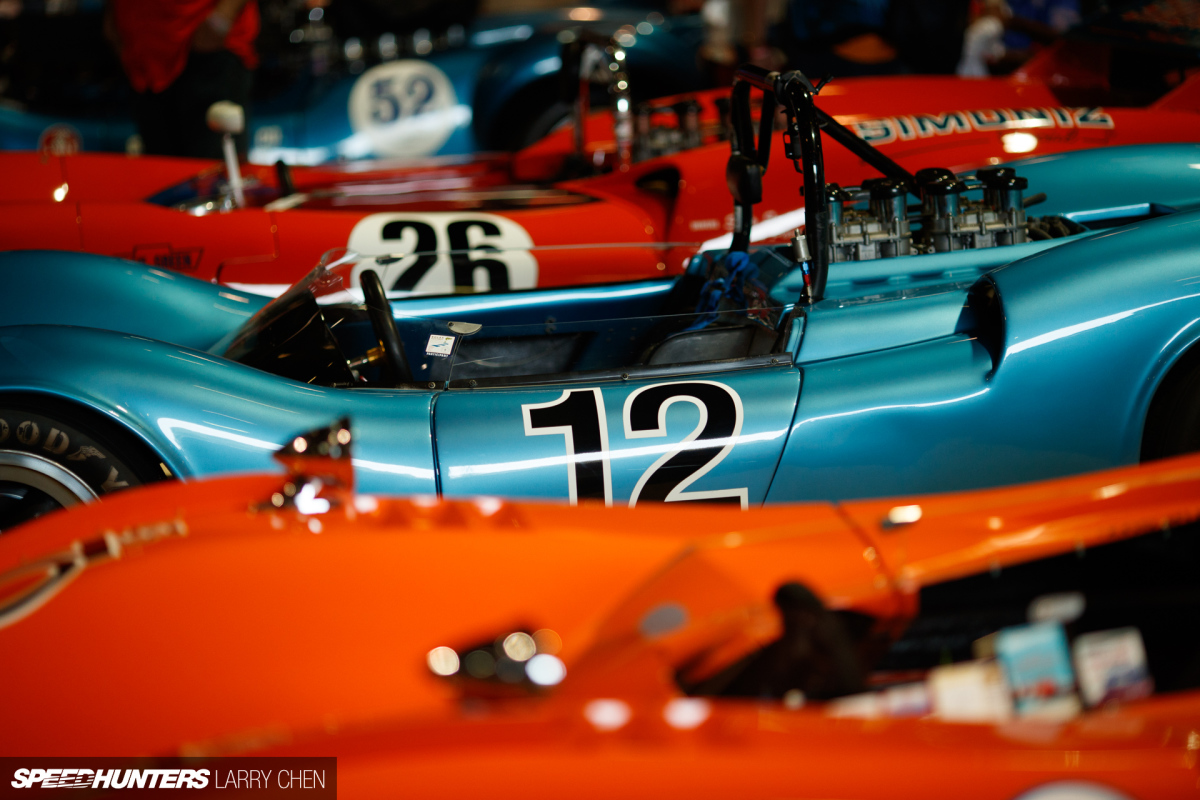 I love the colors of these Can-Am cars. Their liveries were very simple, but they're incredibly good looking.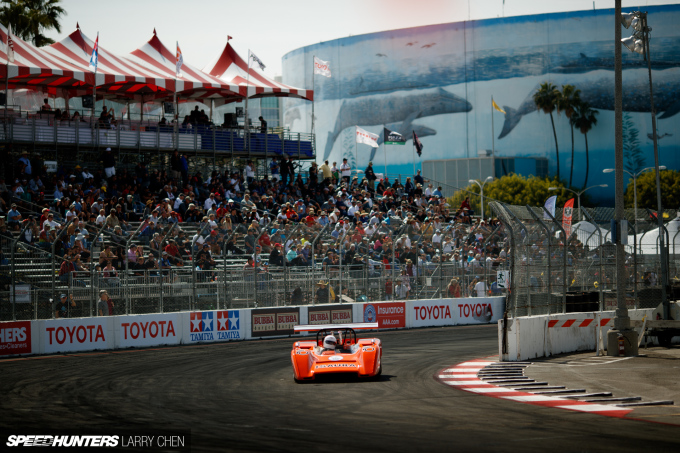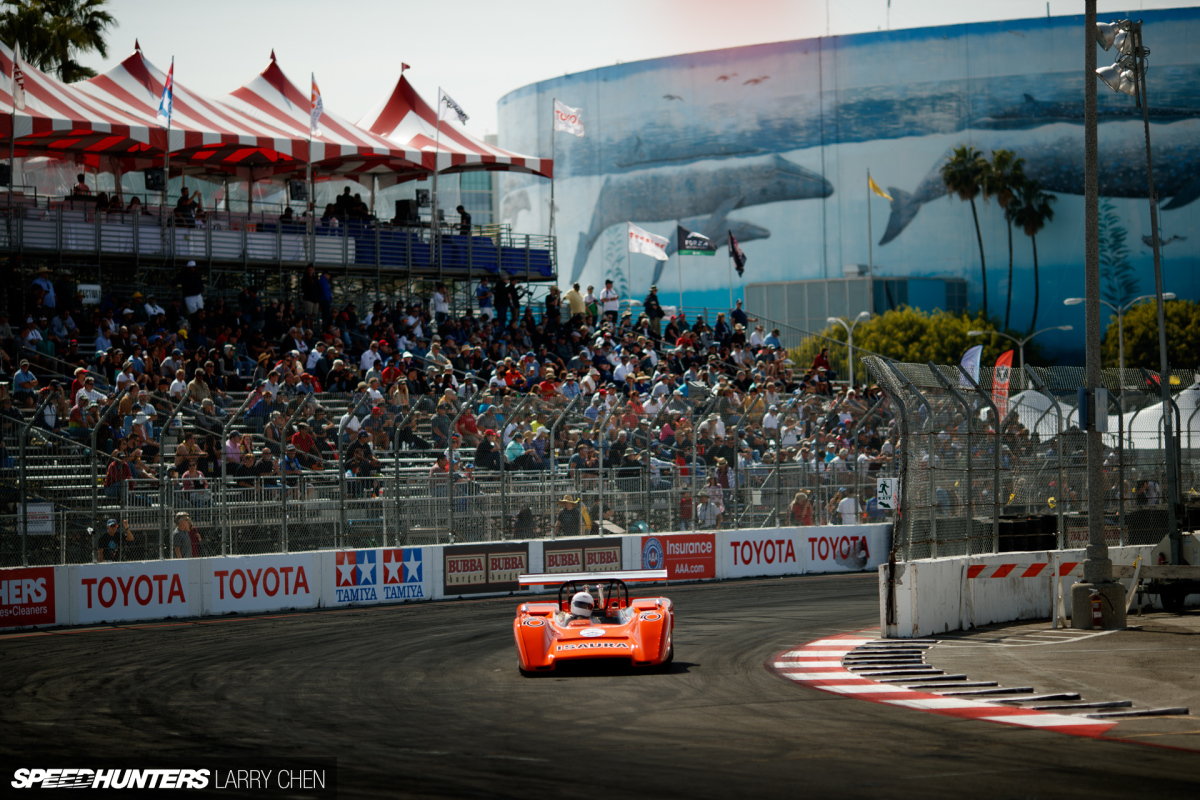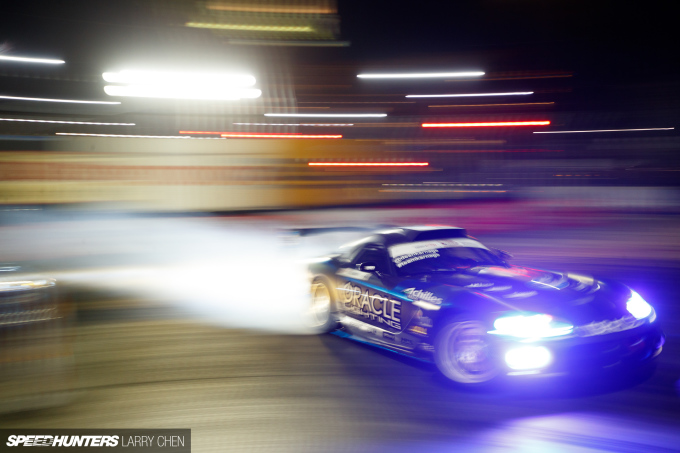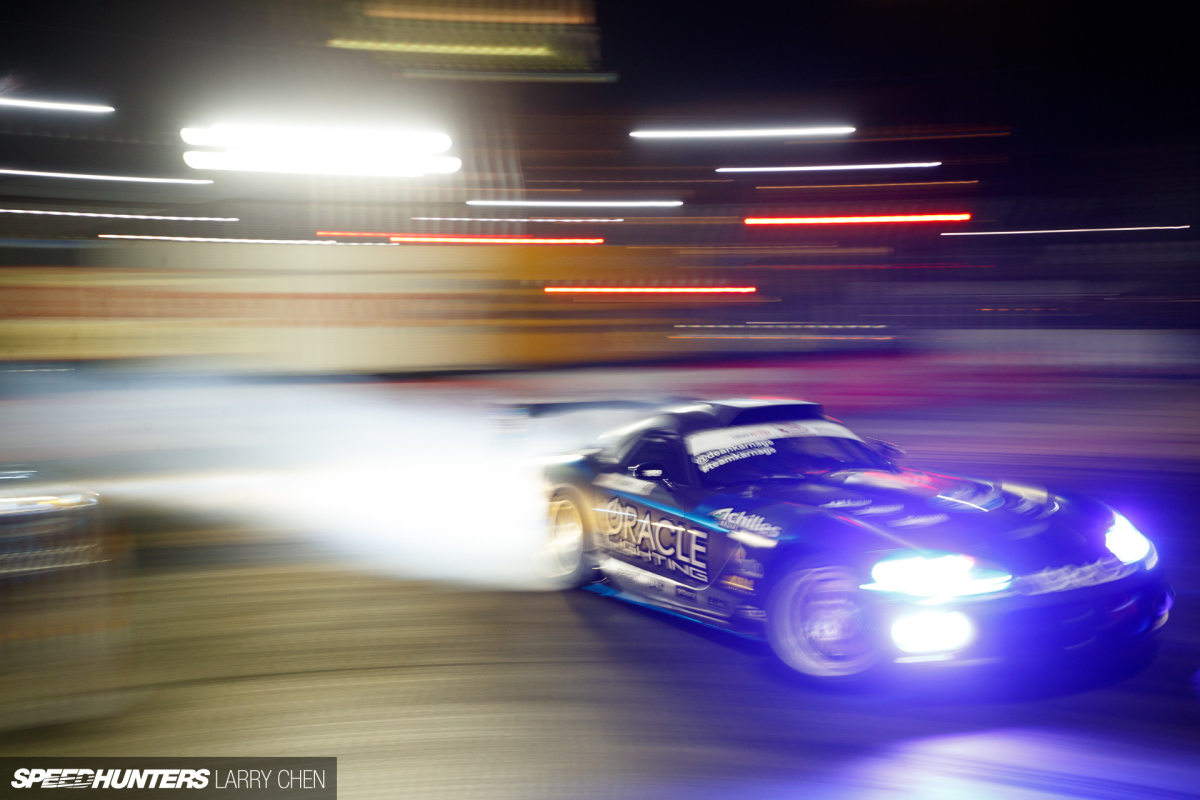 No matter how many times I've shot at Long Beach there is always something new and interesting to point my cameras at.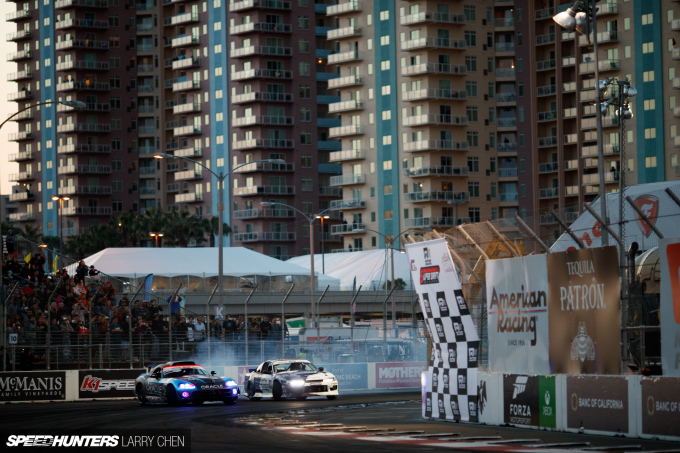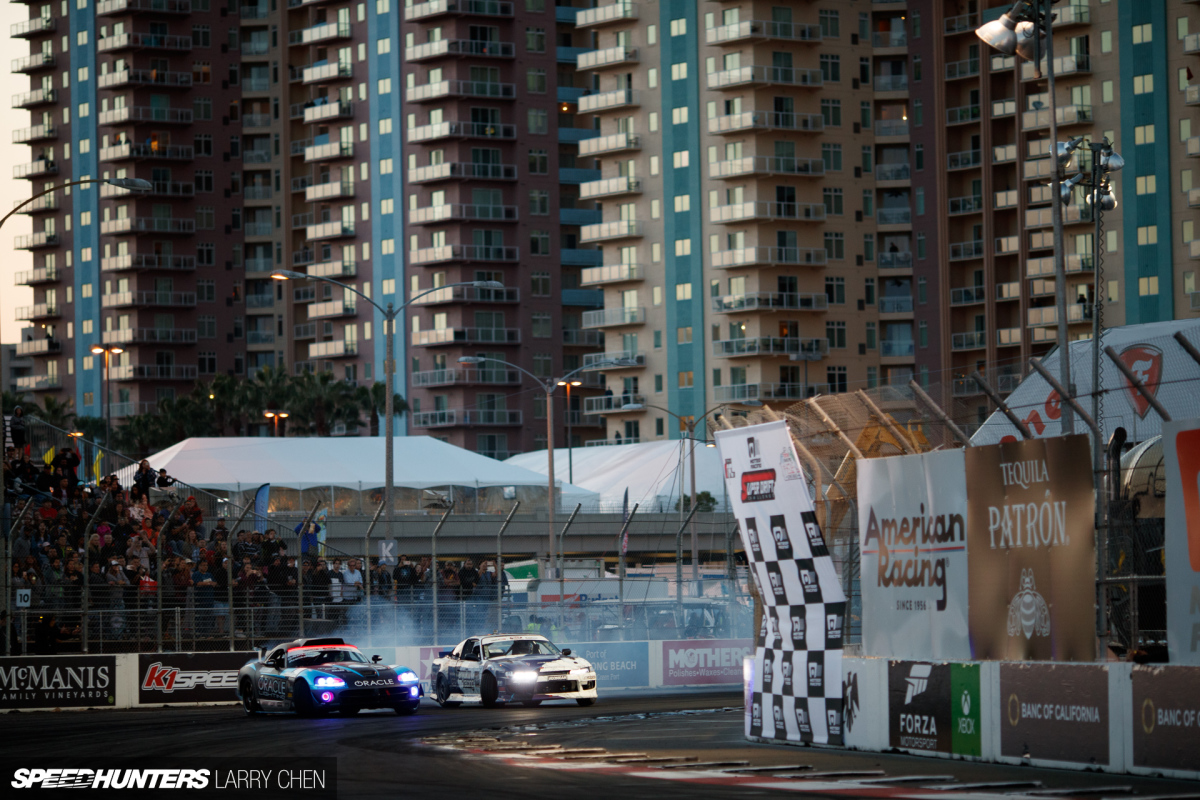 The buildings make perfect backdrop for such an epic scene.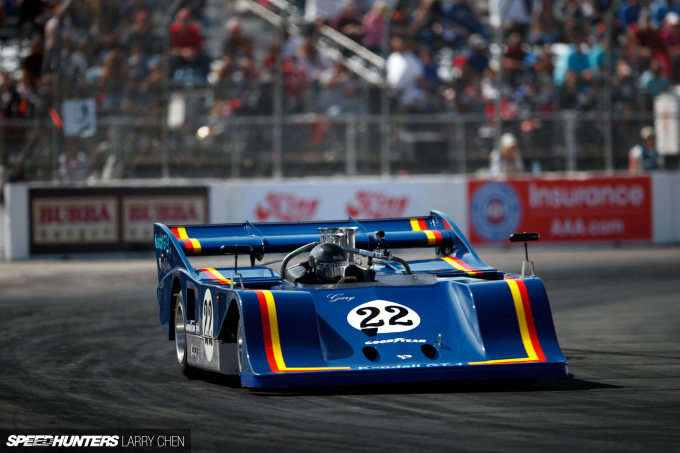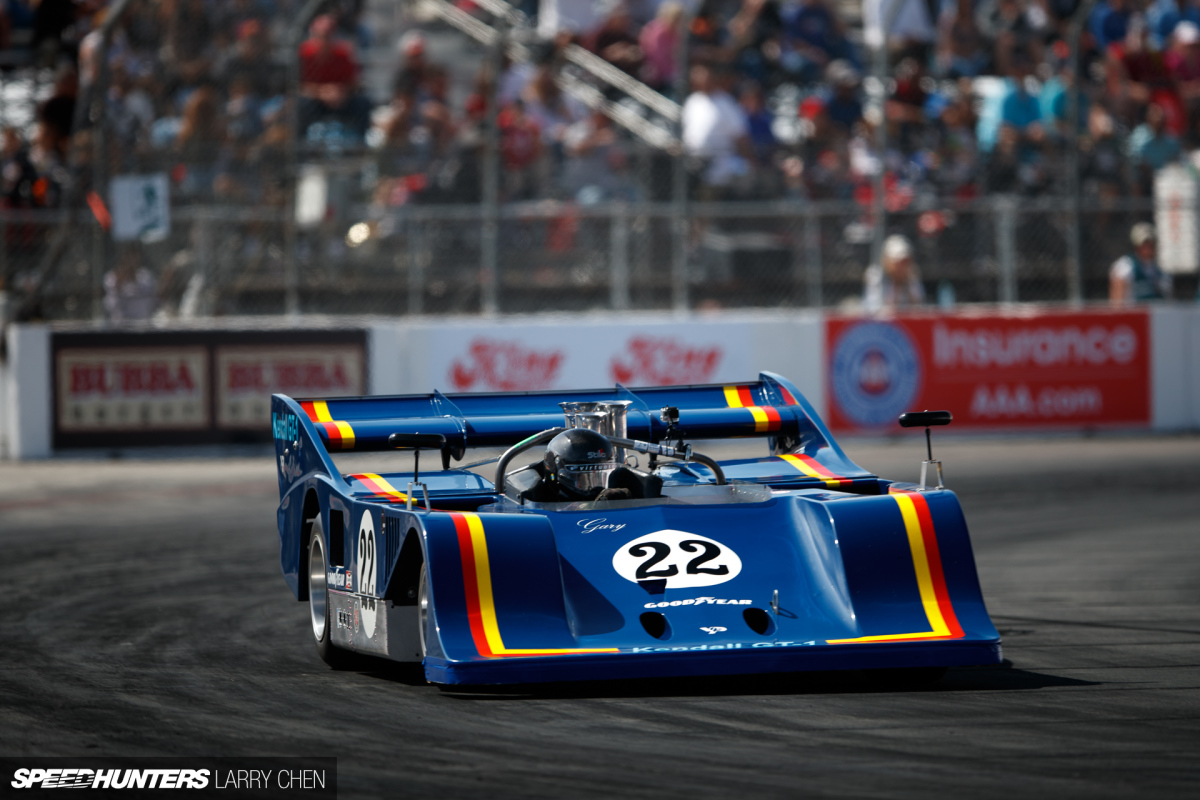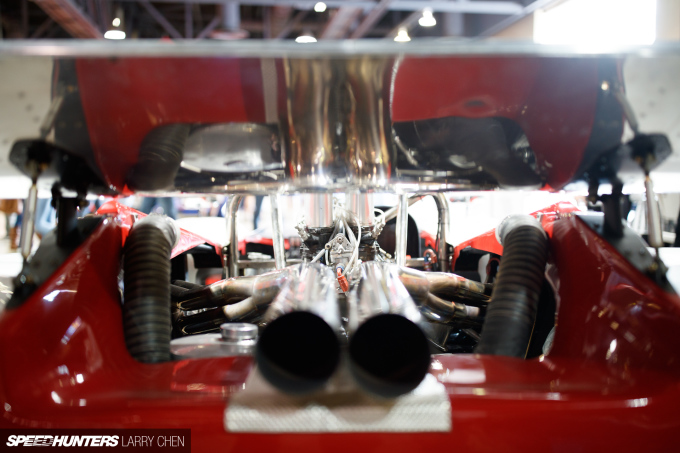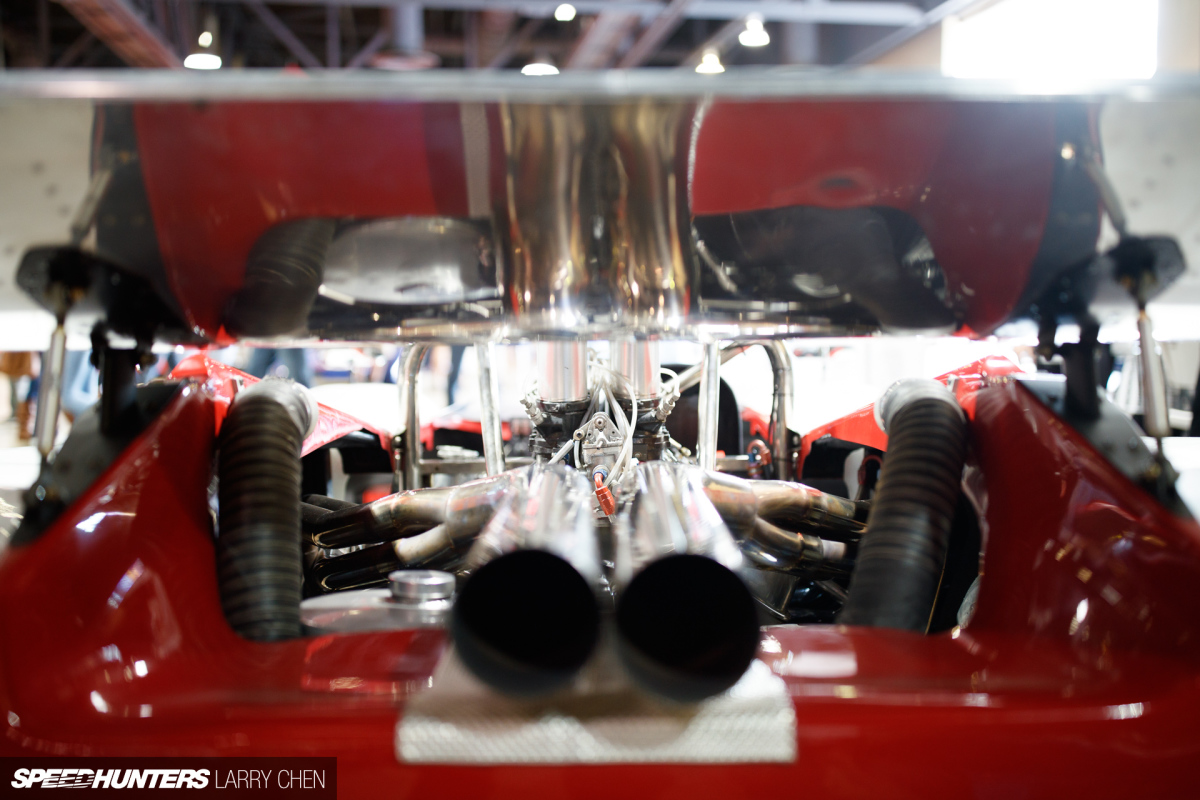 I had a chance to check out the Can-Am pits, which was definitely a highlight of the two weeks.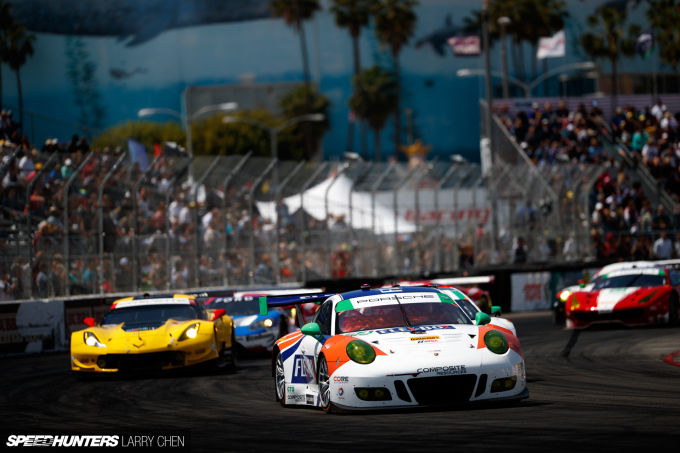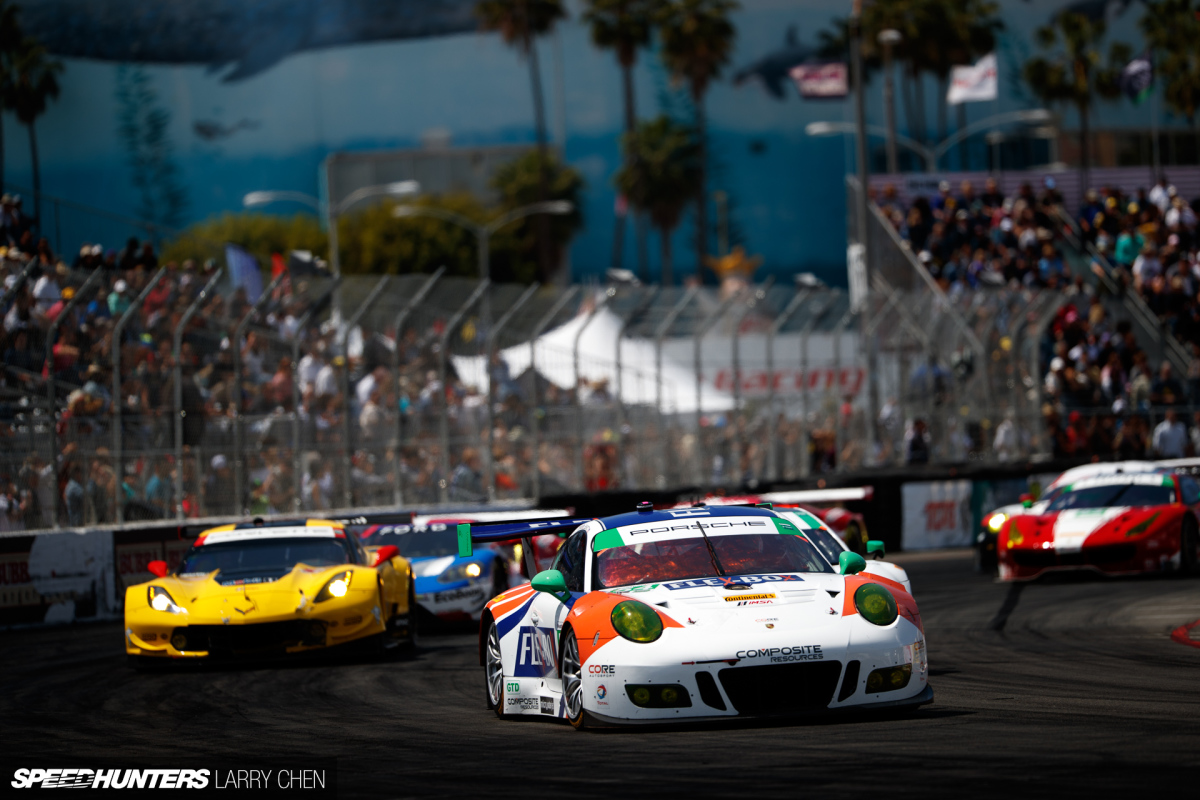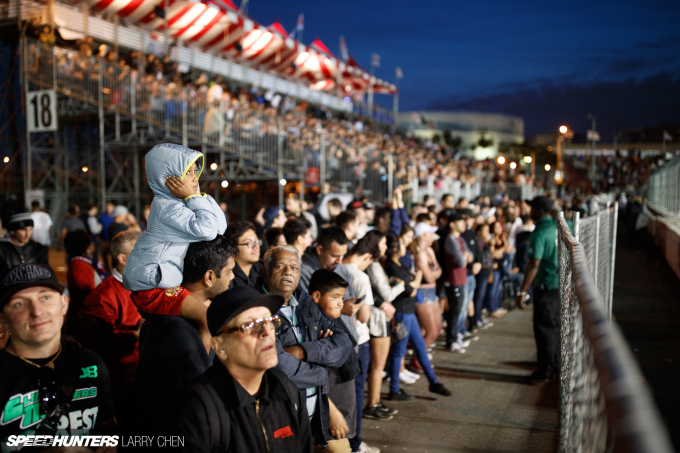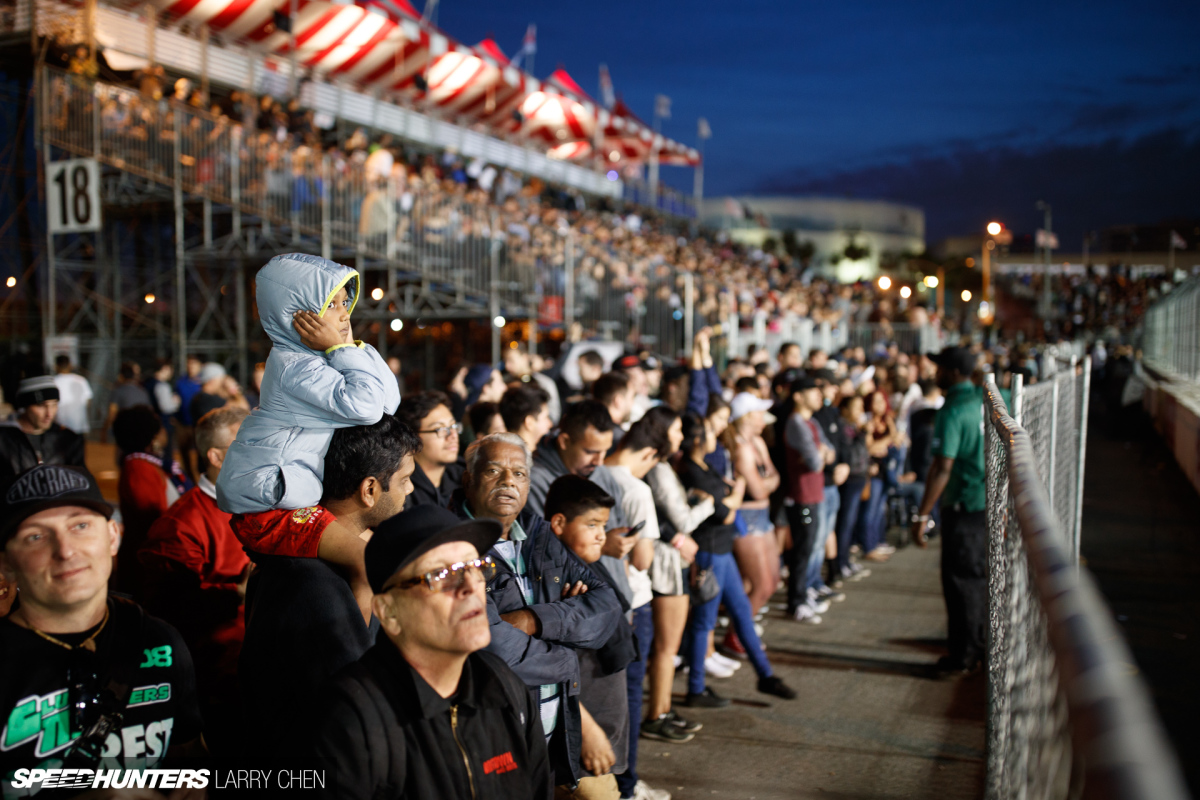 Too loud for small ears.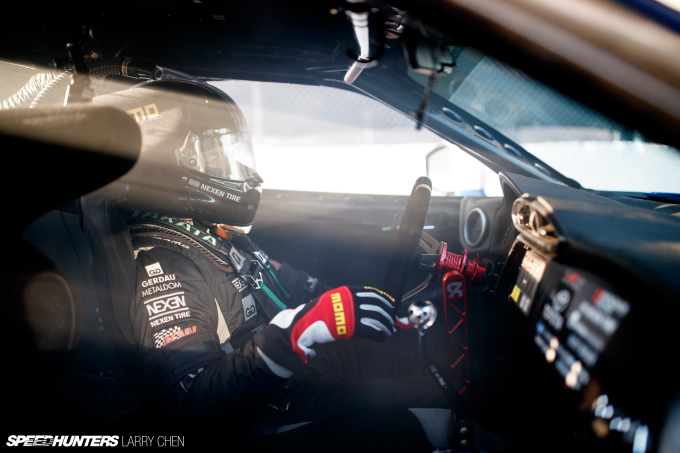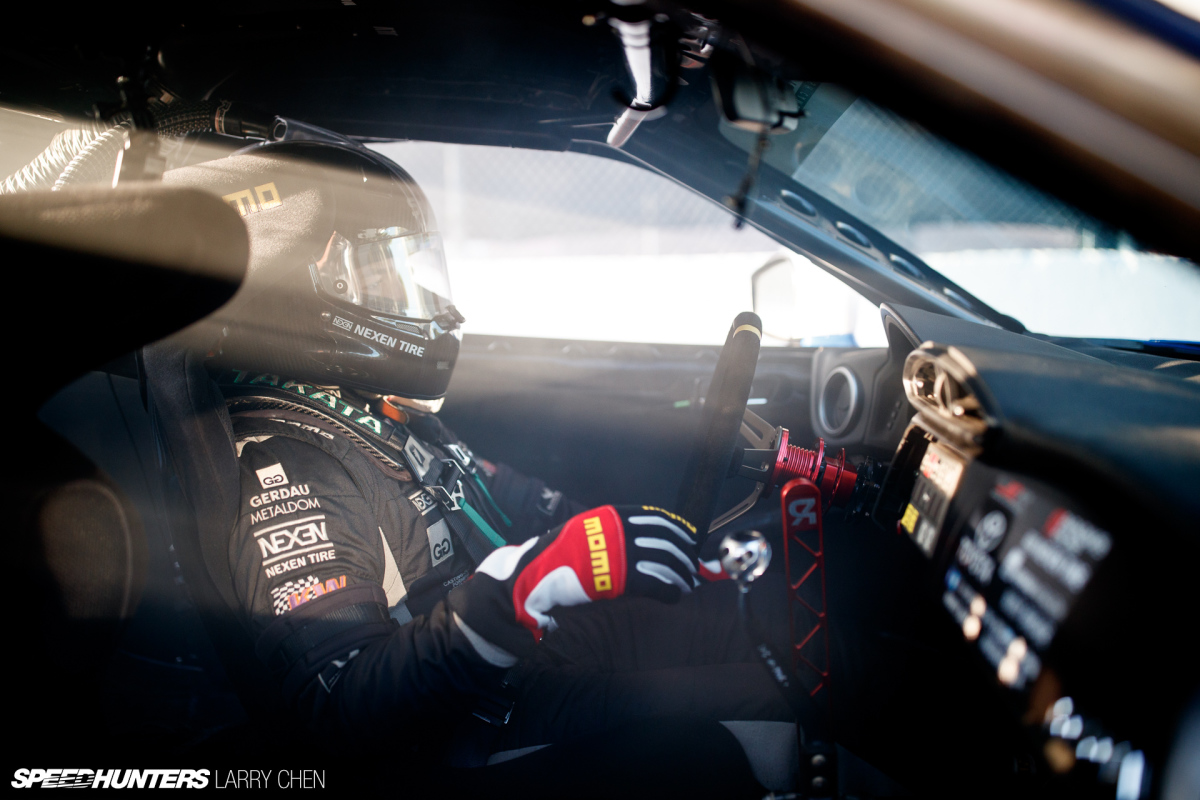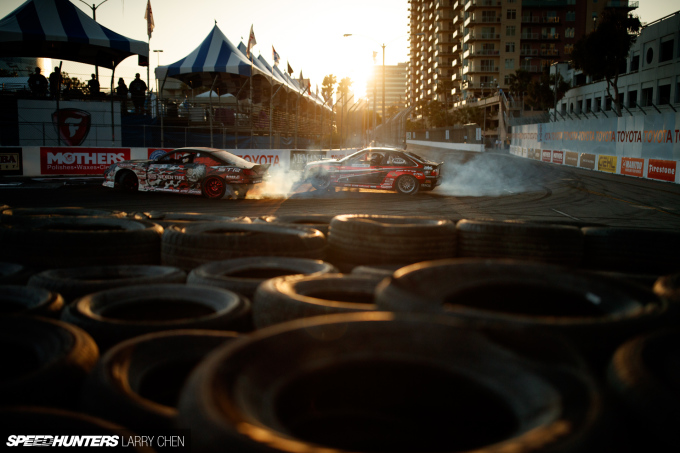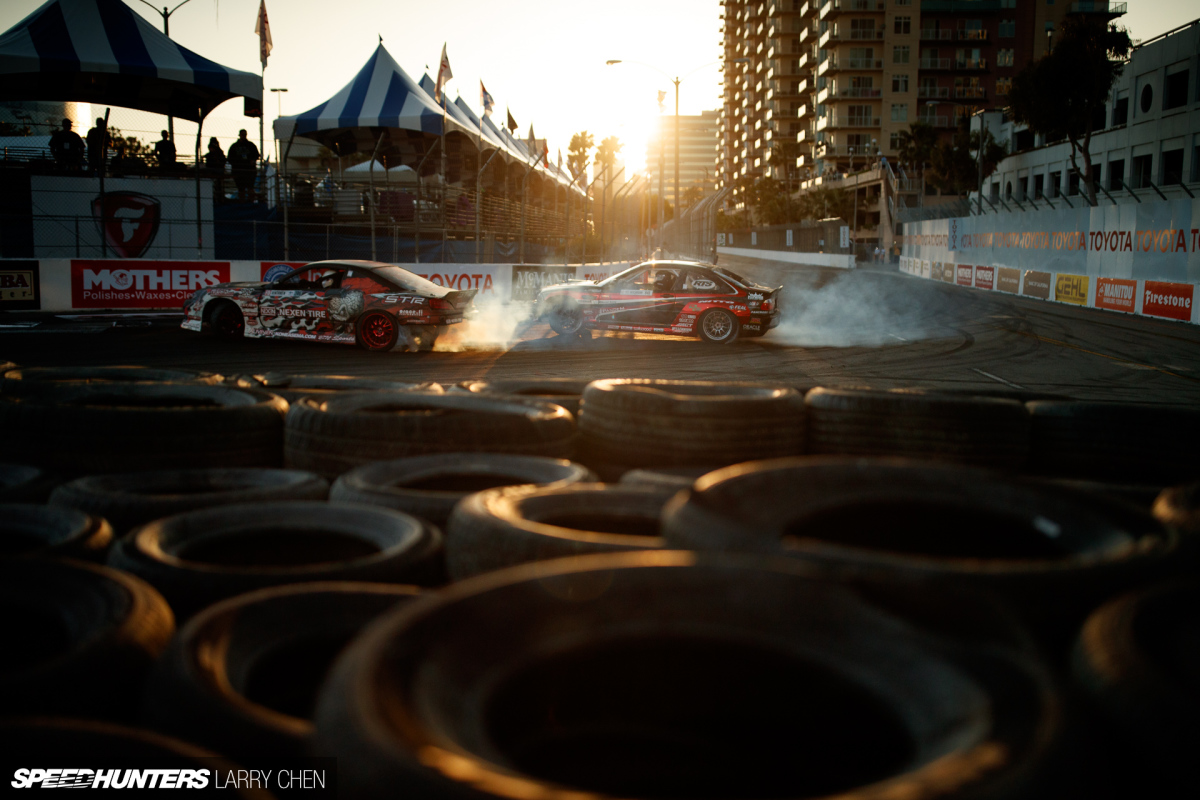 It was so cool to see these guys run during golden hour.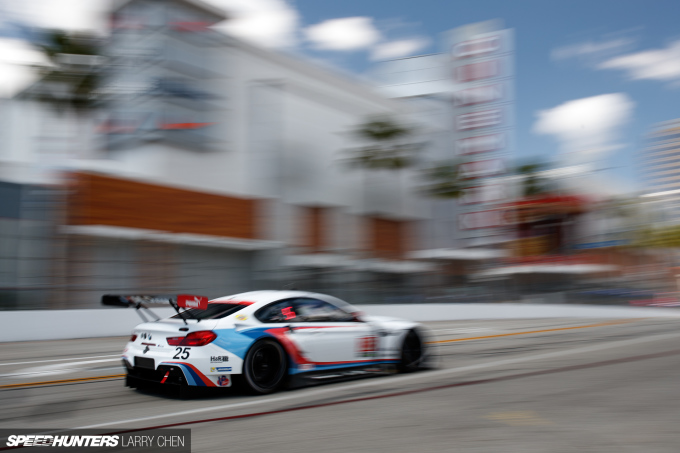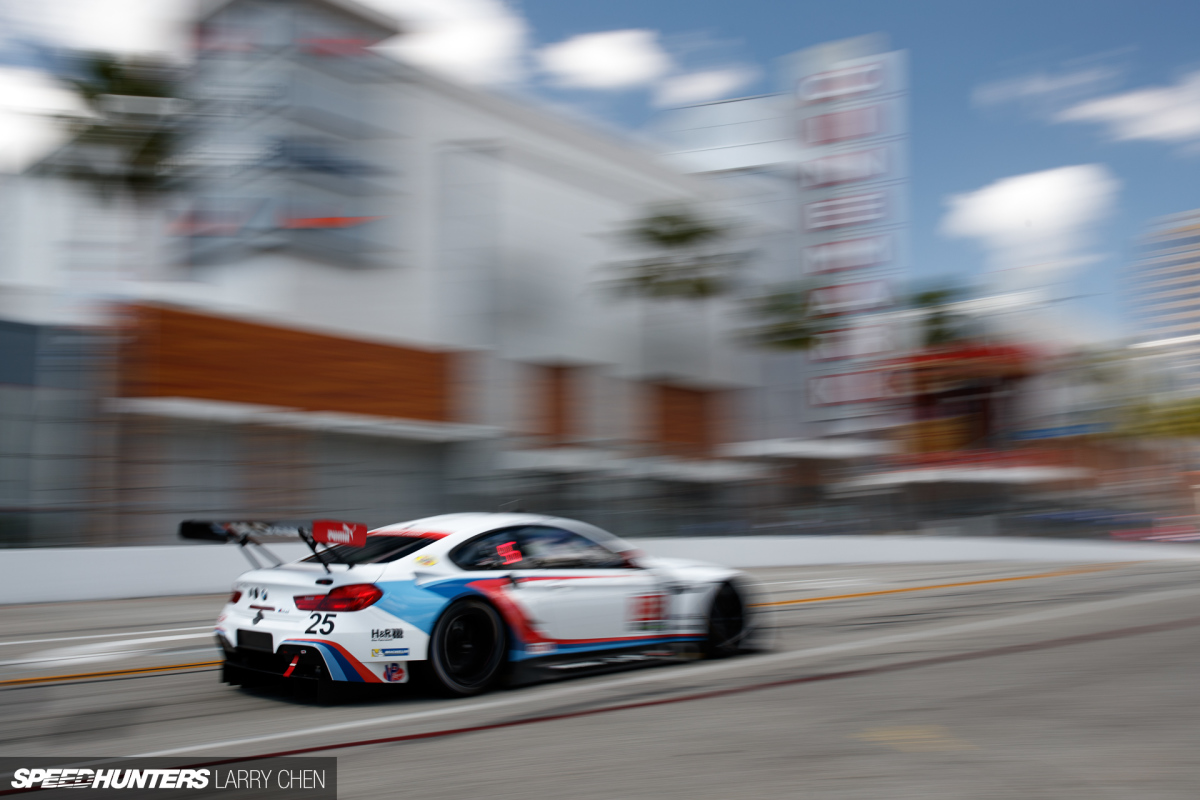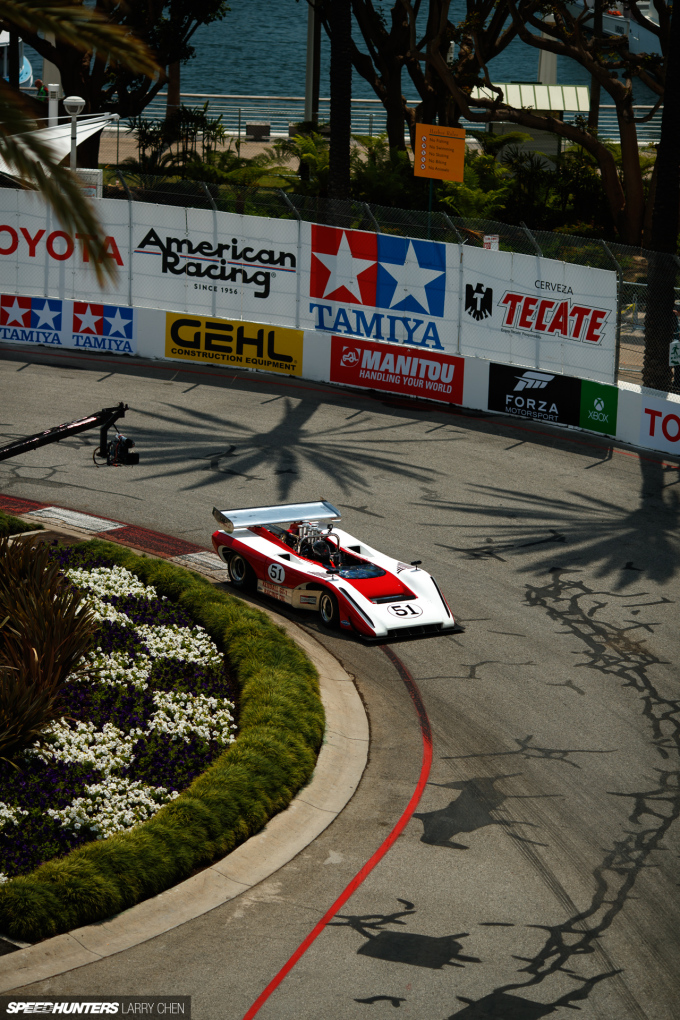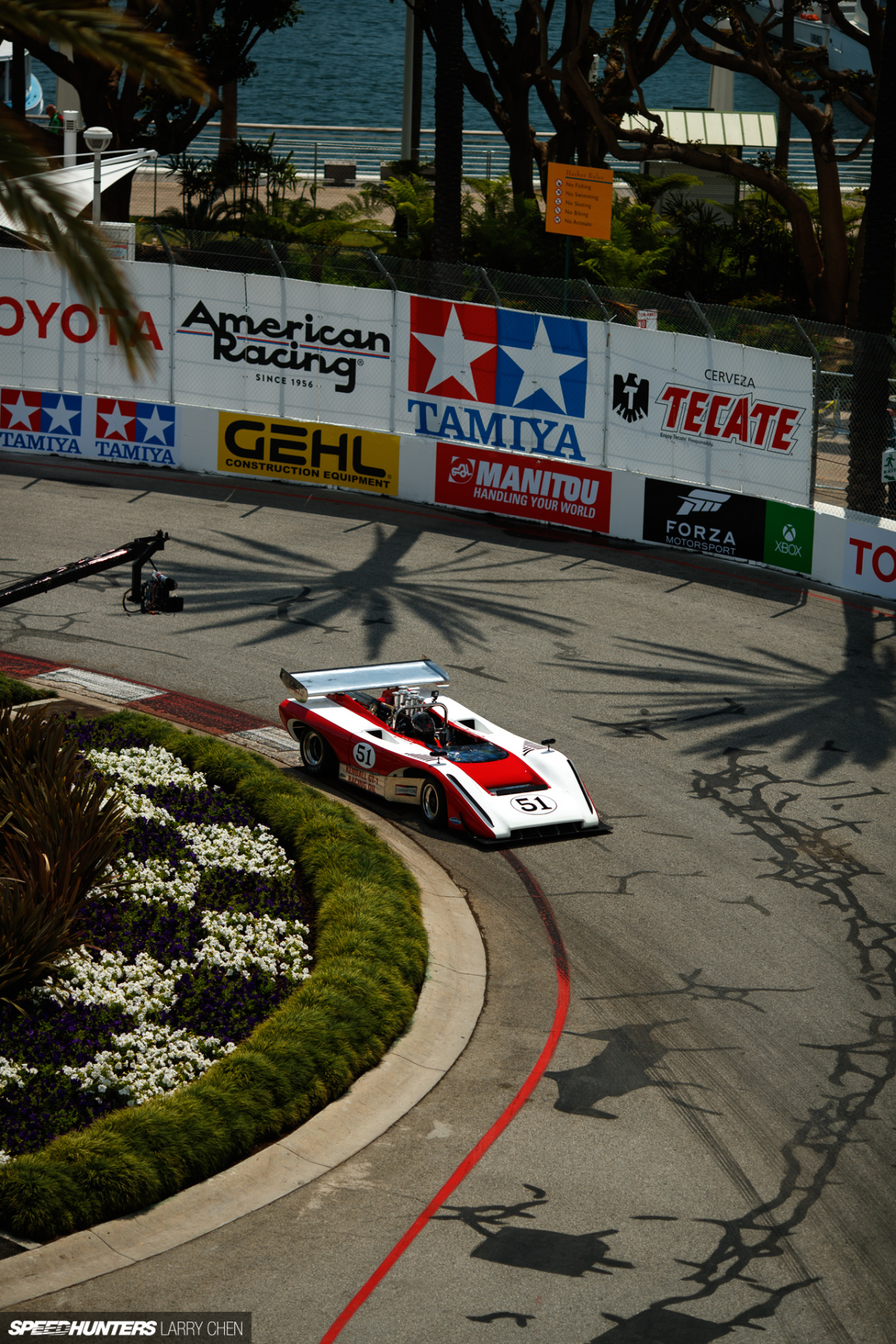 Well, that's it for year 12. I feel like I've covered the Grand Prix weekend every which way, including shooting the entire thing on film, so what should I do the next time around?
Larry Chen
Instagram: larry_chen_foto
larry@speedhunters.com