When it comes to making changes to your car, your choice of wheels is a fundamental part. In fact, I'd say it's probably the single most important aesthetic aspect. Quite simply, the right wheels can make or break a car.
Obviously there are a lot of factors to consider – size, fit, finish, ride height and tyre choice all play a part. But here I'm referring to the actual style and design you opt for.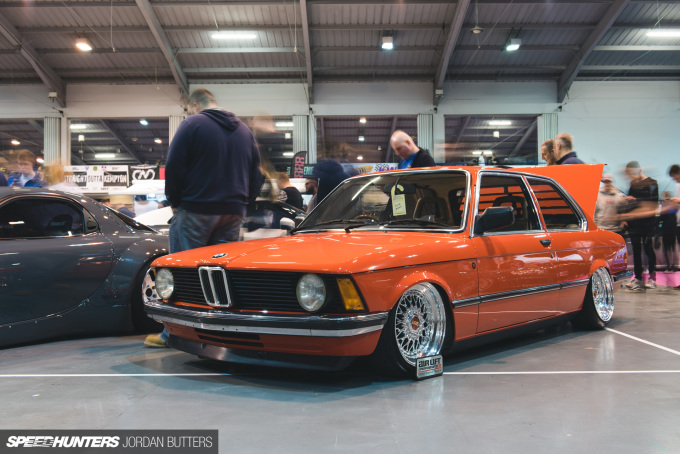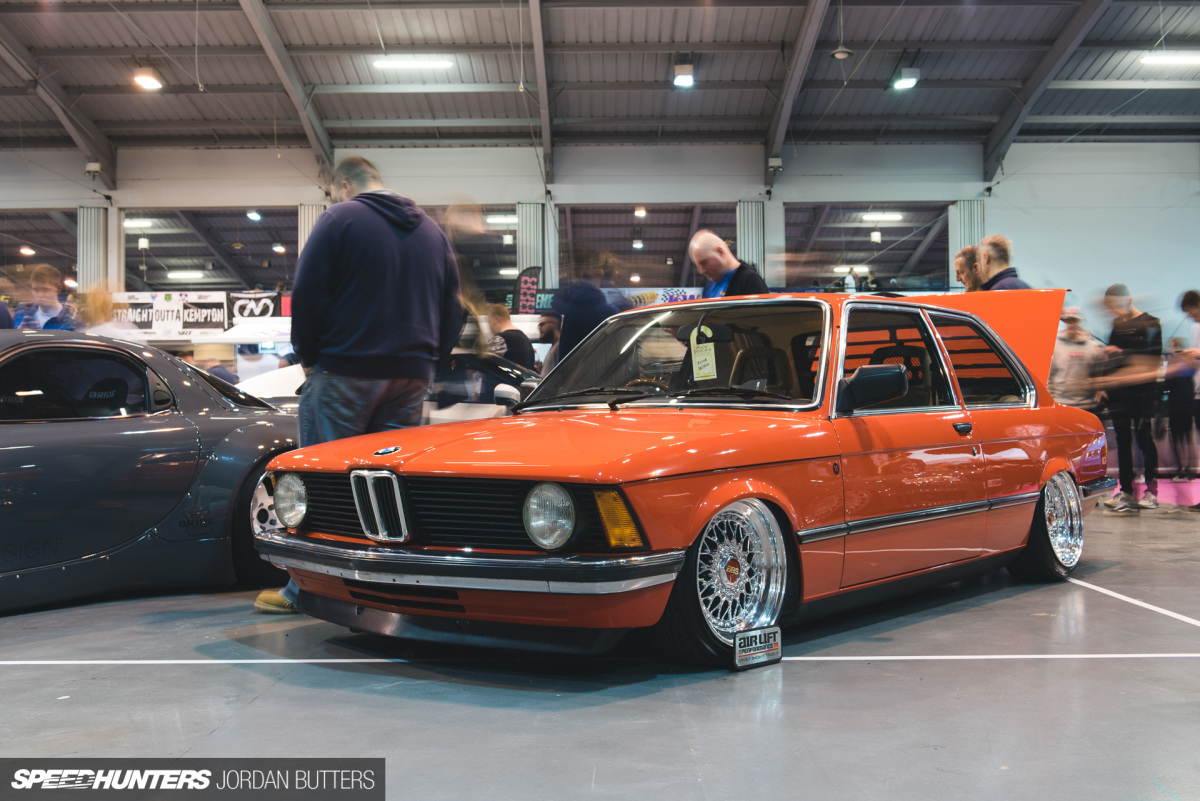 Whether it's a concave, multi-spoke motorsport-inspired design, a chunky diamond-cut monoblock or a lipped three-piece outfit, wheel choice is crucial.
There's undoubtedly more choice than ever out there too, and a plethora of styles and influences were abundant at this year's Ultimate Dubs event in Telford, England.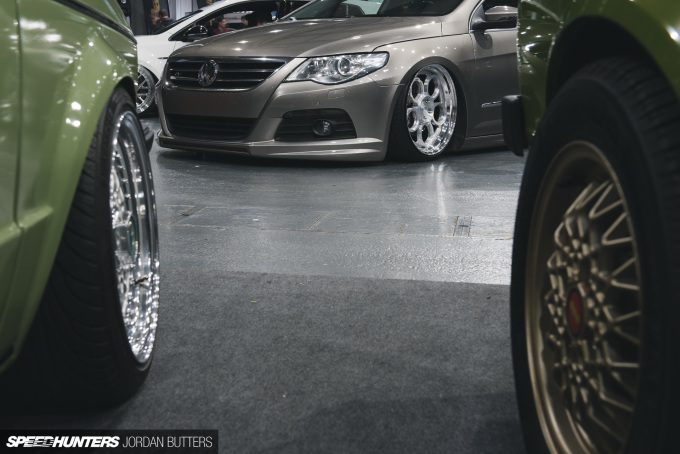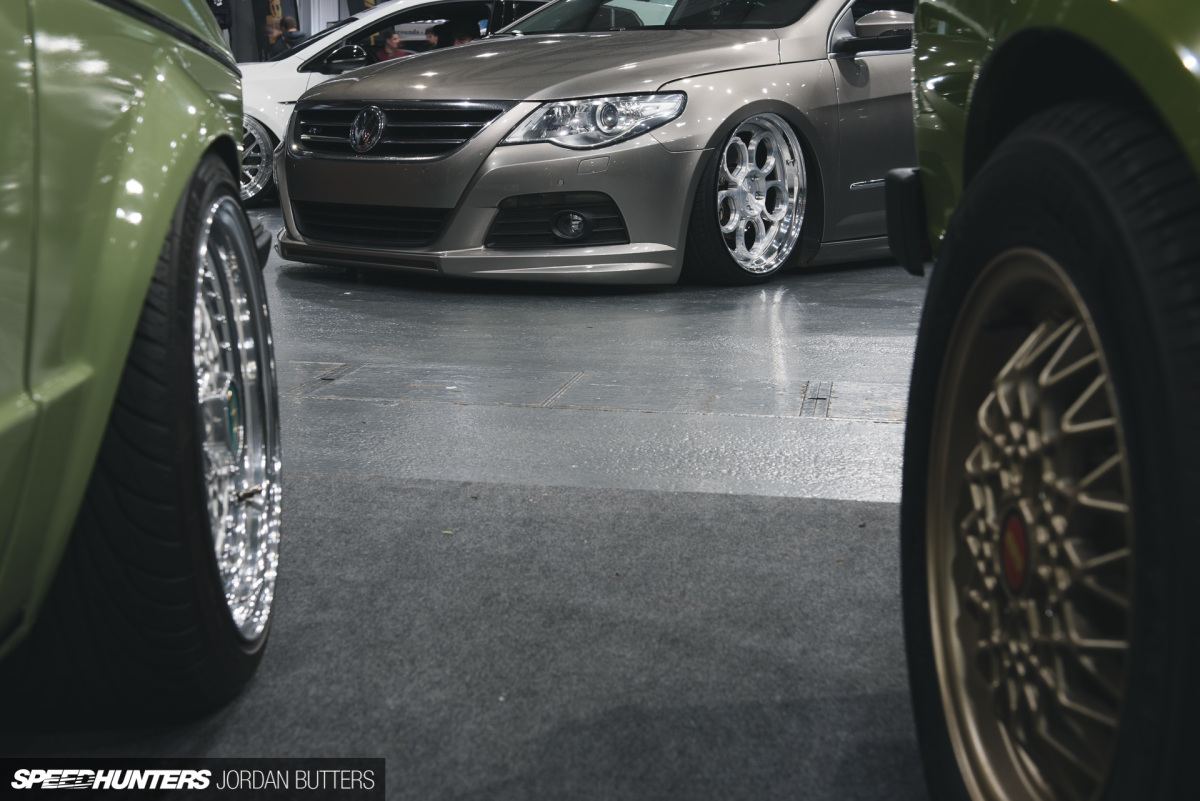 Wheel choice is something that the VAG scene does very well in my eyes. There appears to be a lot of respect for design integrity too, and so-called 'replica' wheels seem to be less commonplace than in other parts of car culture, certainly here in the UK, anyway.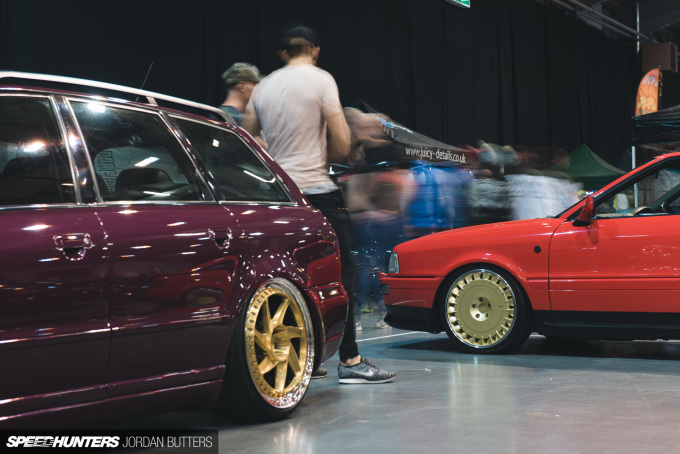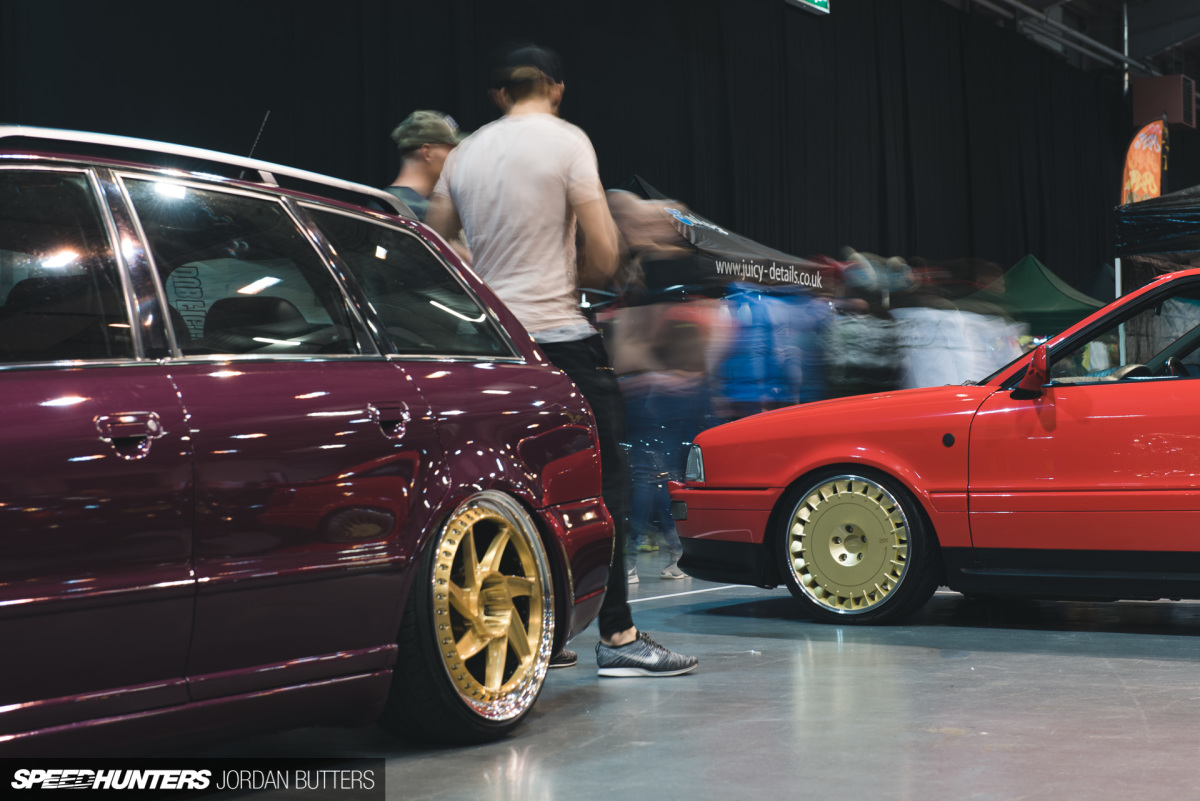 It's not all the big, expensive brands either. Thanks to advancements in design and manufacturing technology, it's now possible for smaller and upcoming wheel design companies to throw their hat into the ring alongside the established names.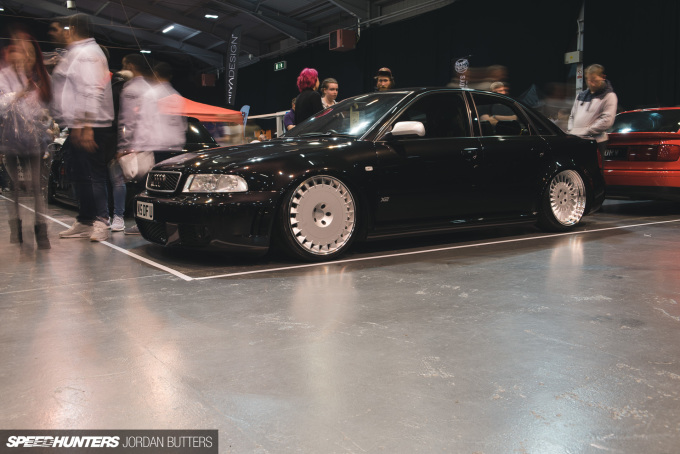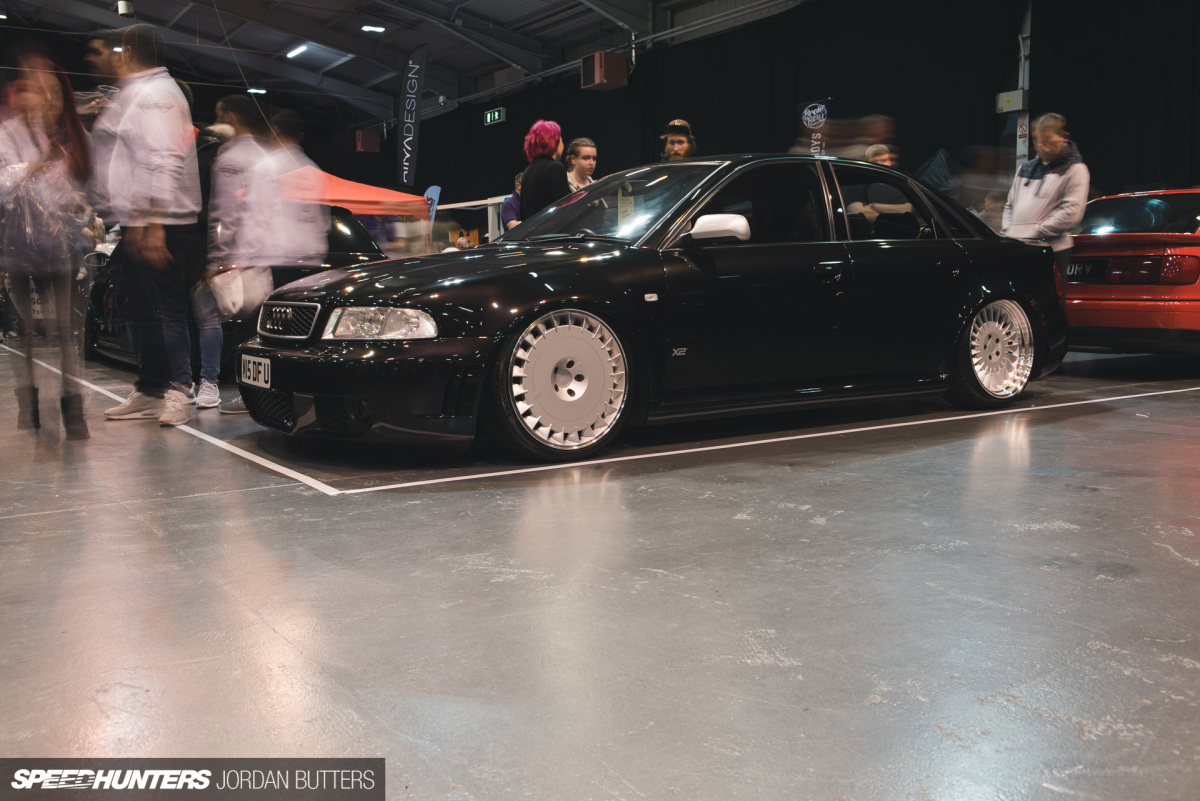 For example, I briefly mentioned Inspiri's new X2 range in my main show report and I think this is a trend that could catch on. Designed for cars with staggered fitments, the front and rear wheels feature complimentary but different designs. I like the idea, and there's clear turbofan influences in this particular design. What's your take?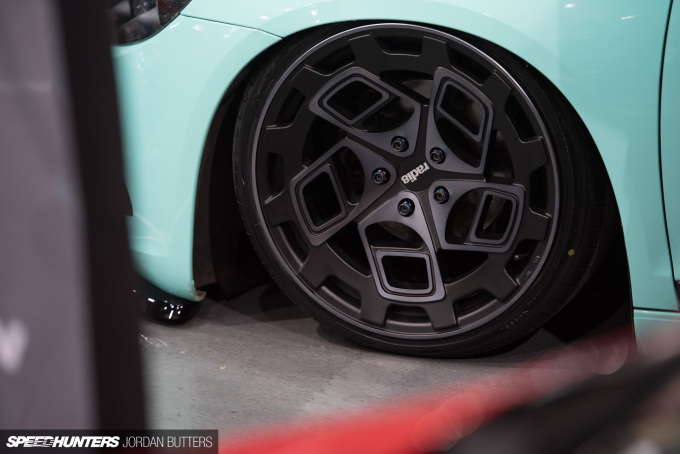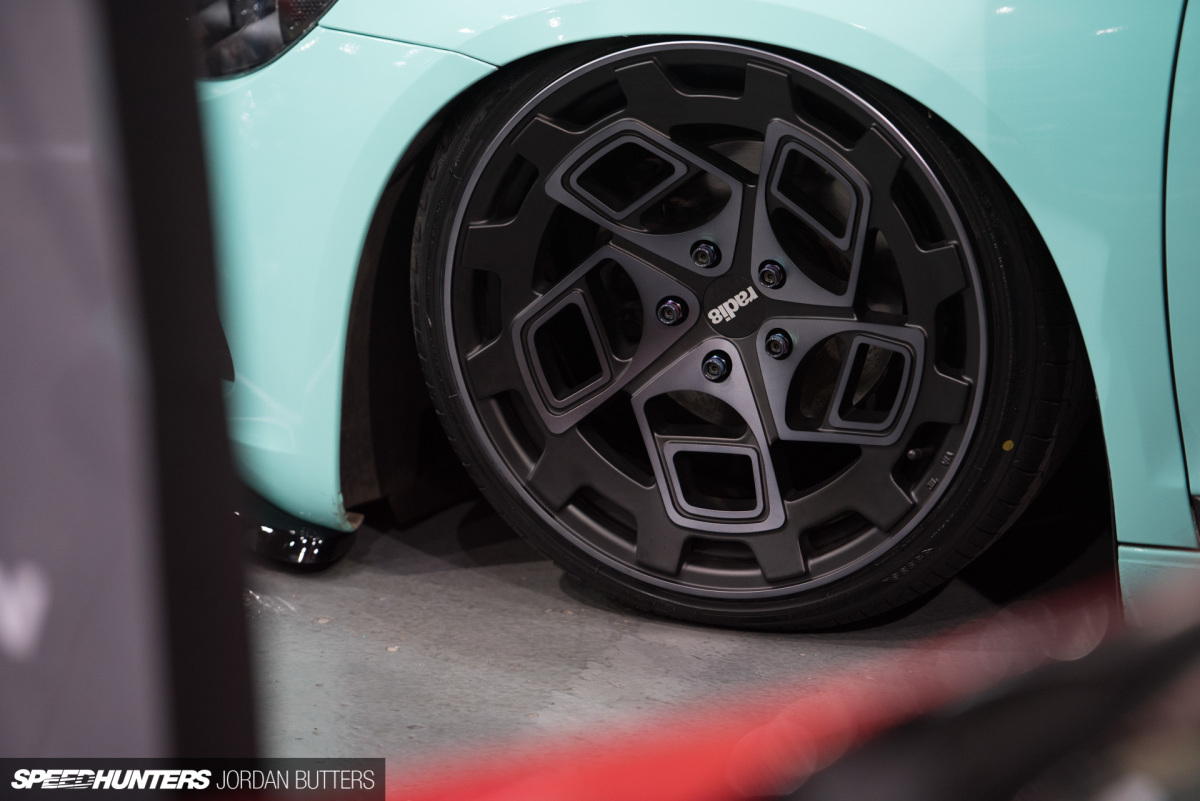 It seems that every year there's a new wheel brand that I've not seen before, and it's good to see new designs being penned and created rather than existing favourites slightly reimagined.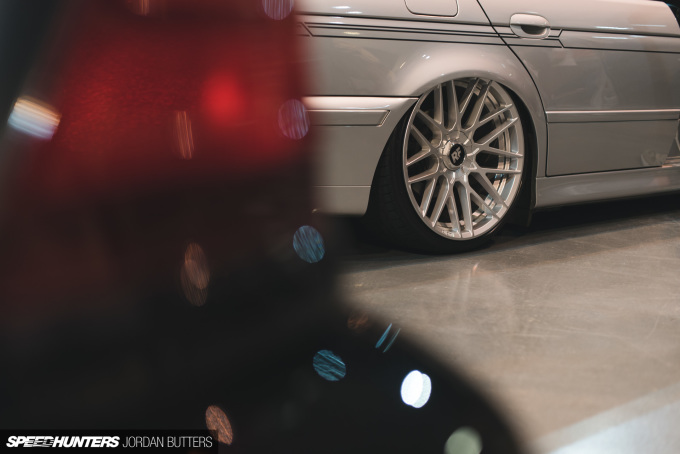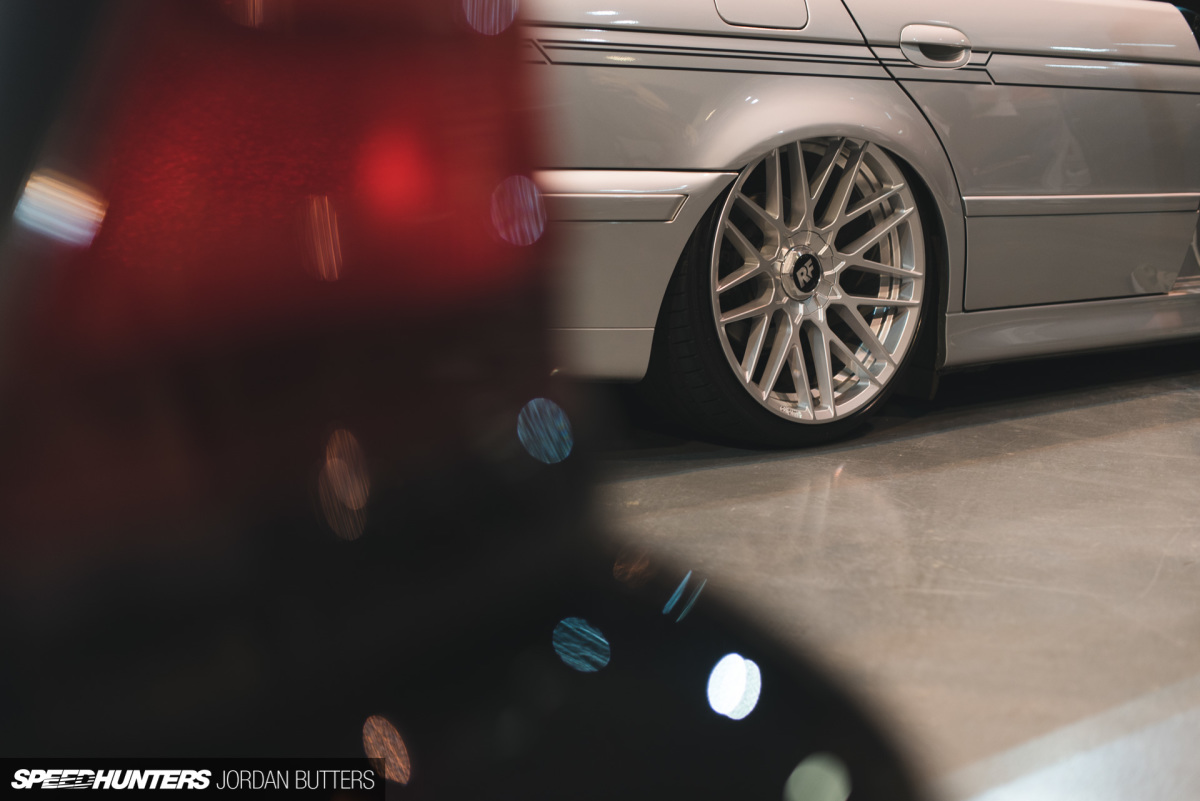 A success story that we're covered before is Speedhunters' official supplier Rotiform. From modest beginnings to a worldwide brand, a glance around at any major show in Europe will confirm its popularity. At Ultimate Dubs you could stand in any one spot and I guarantee you you would be within ten feet of a set of Rotiform's finest.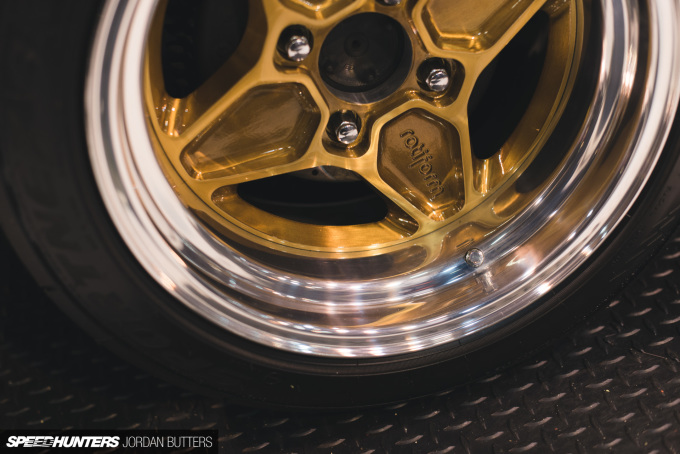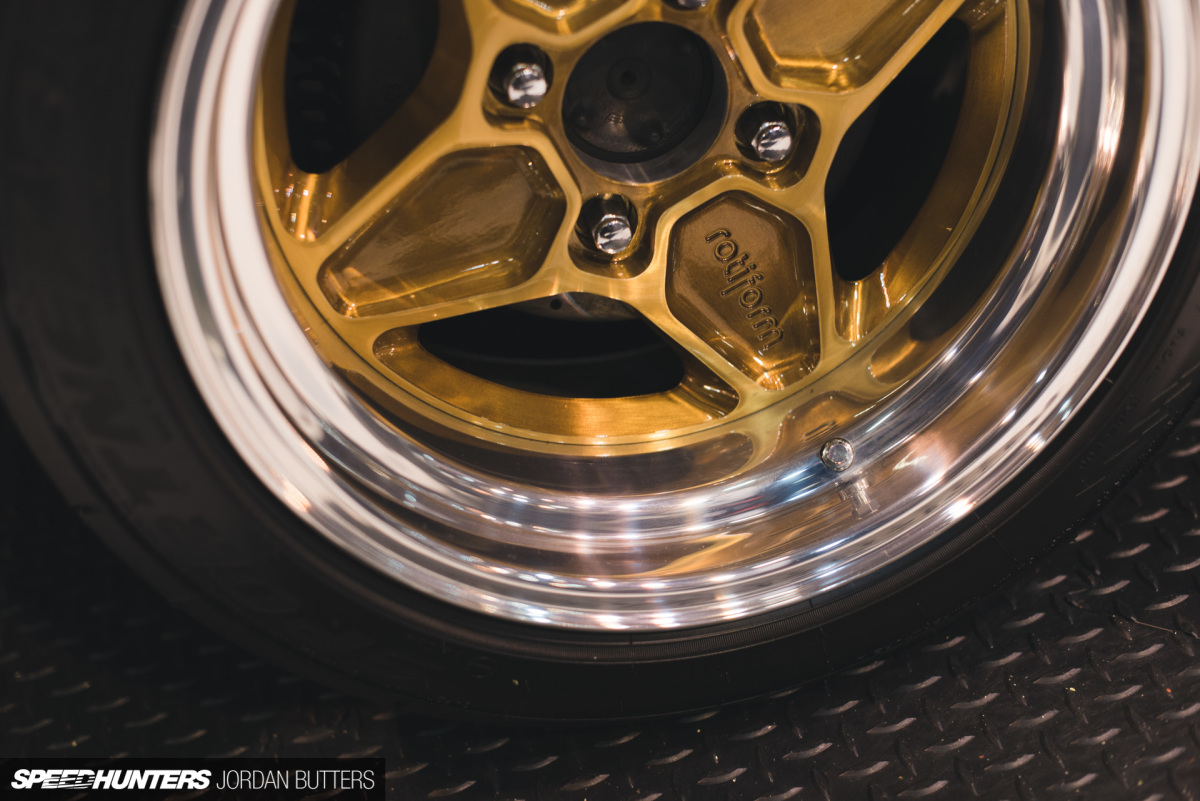 I'm sure some will see this as a negative thing, but with a wide range of styles and designs available there's no reason why it need be. Few are as proactive as Rotiform in keeping their varied product range updated with new designs and ideas, and it shows.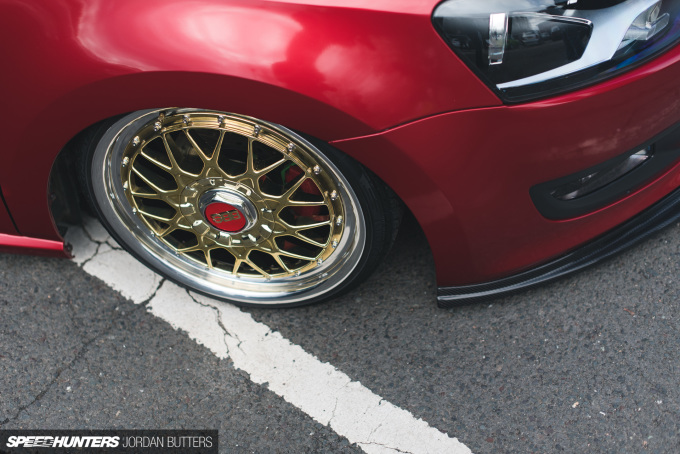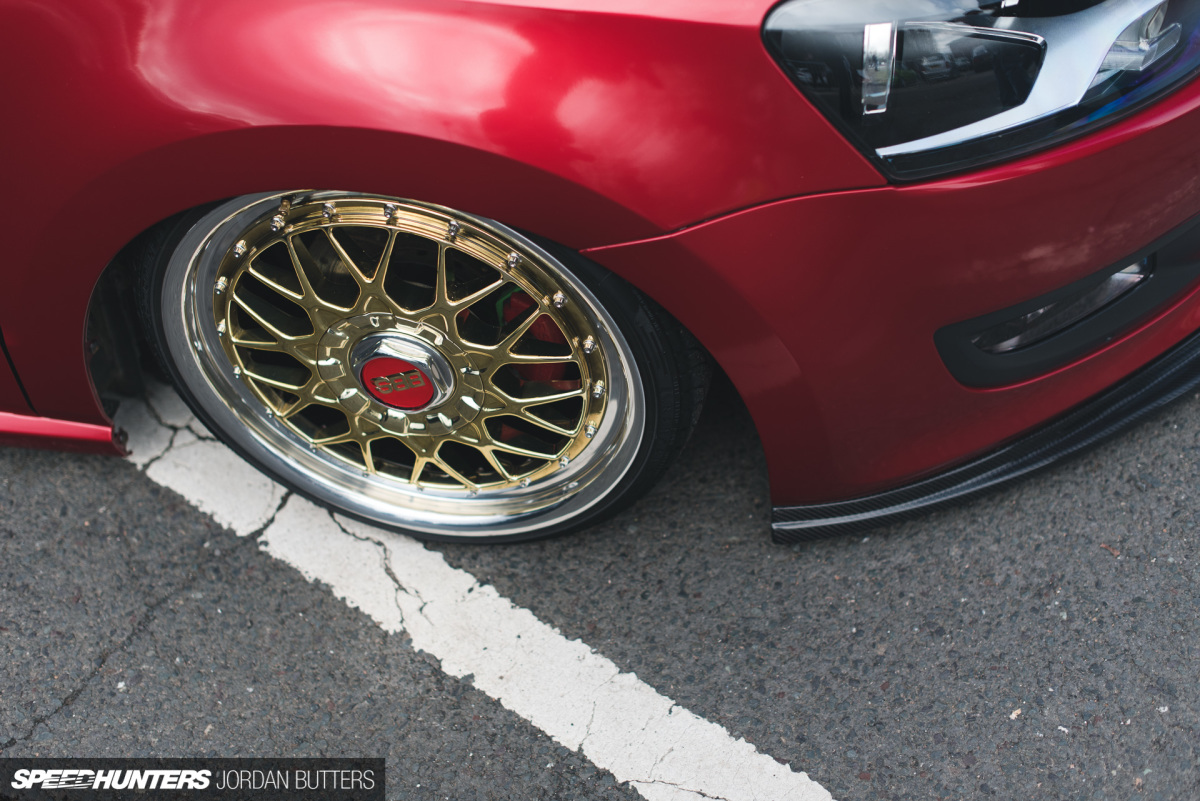 The VAG scene of course hasn't forgotten its roots, with BBS wheels being firm favourites that have stood the test of time.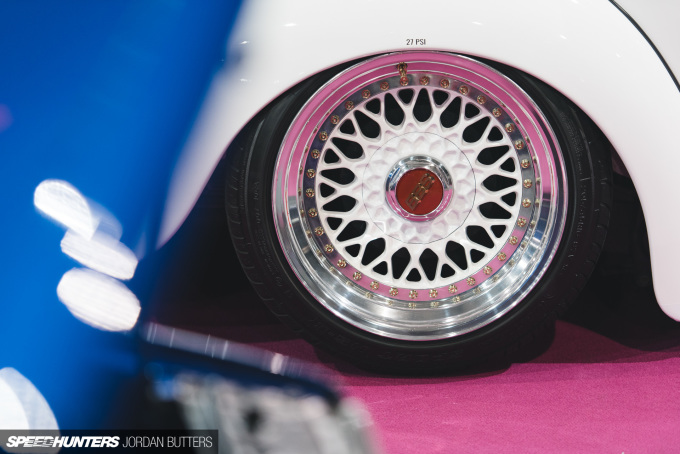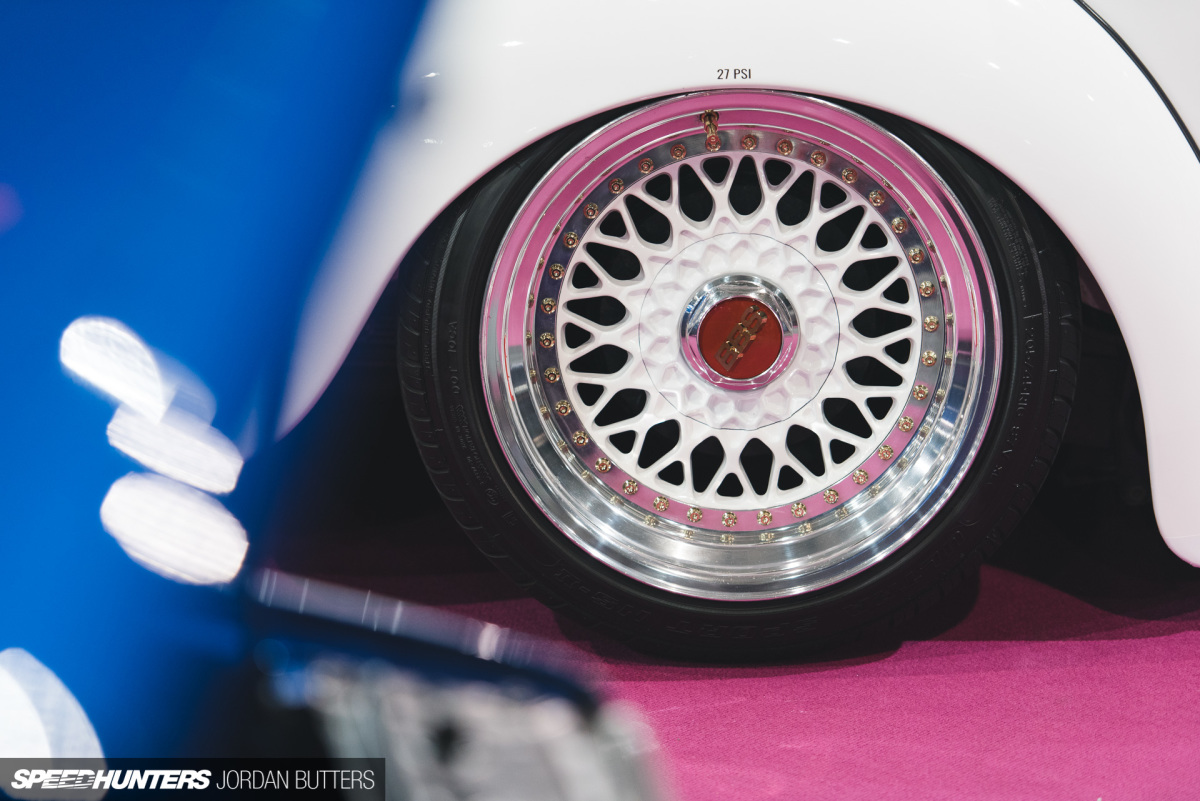 It's fair to say that the BBS RS is probably the most iconic wheel design of all time.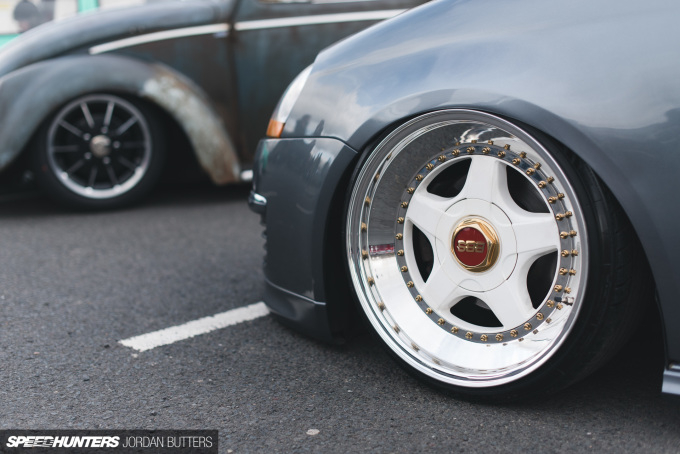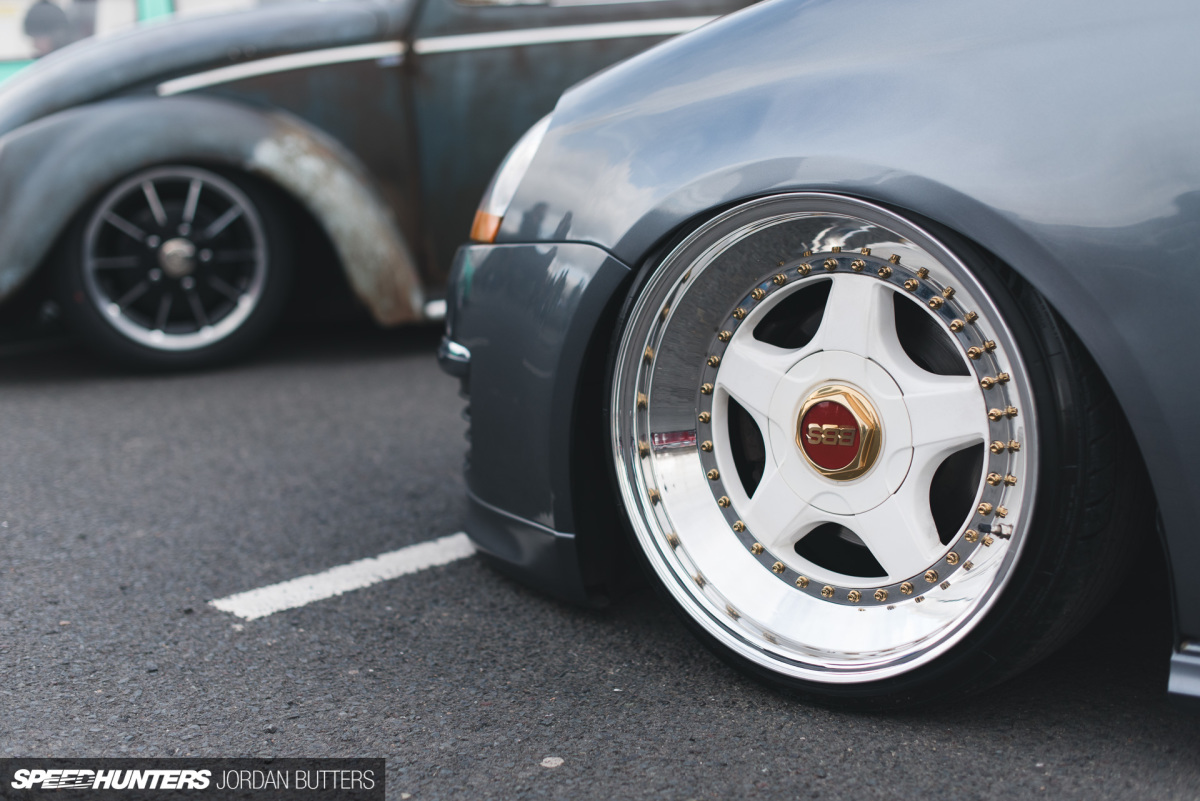 'Stepping up' three-piece wheels isn't a new concept, but it's one way to make a smaller, classic wheel a more suitable size for much larger modern cars.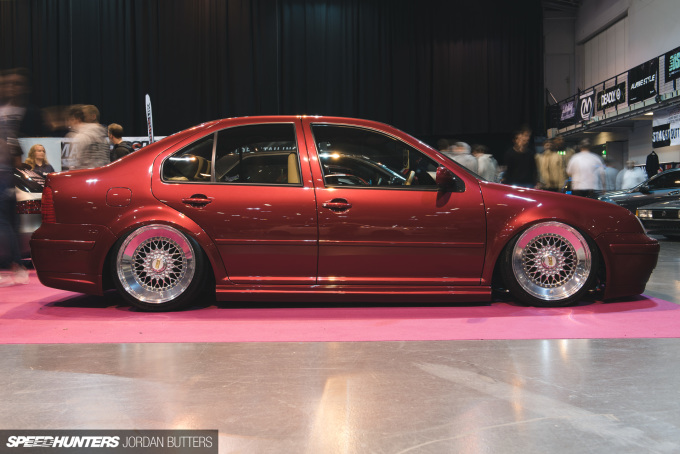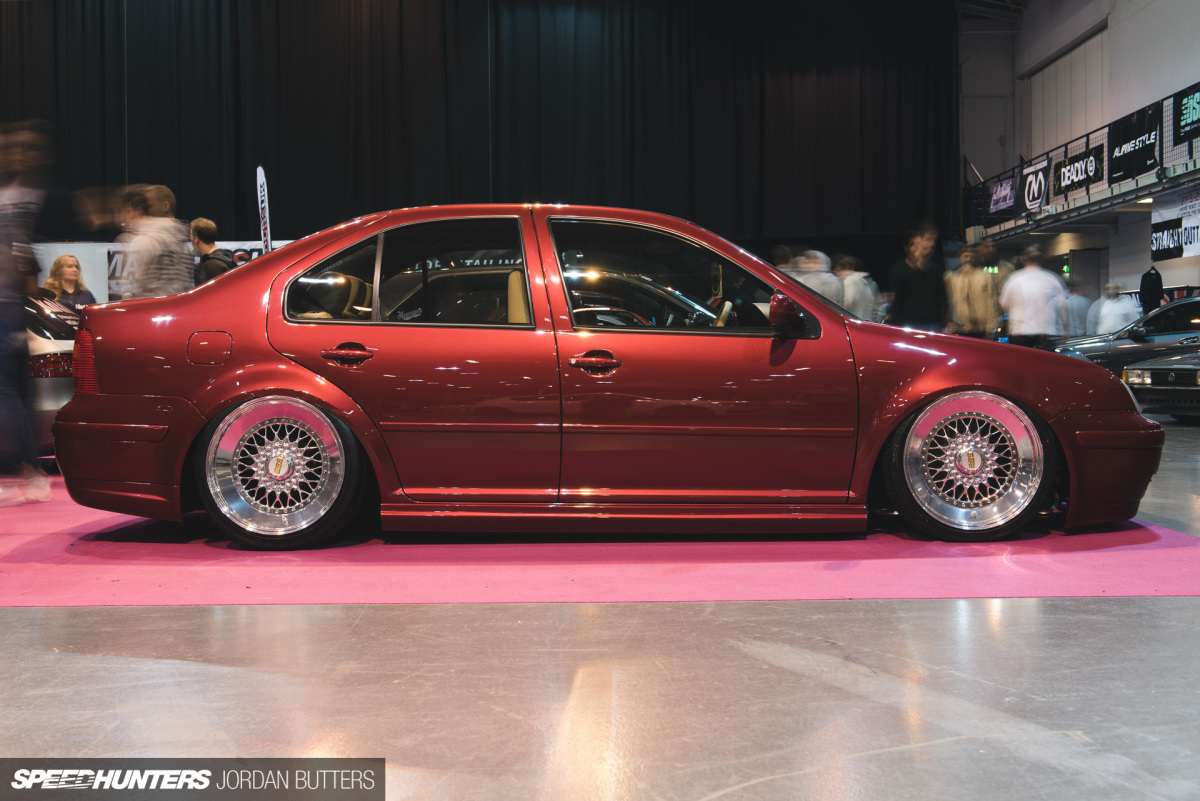 I'm not sure if I'm a fan of the look, to be perfectly honest – it makes the wheel lip too prominent over the spoke design for me.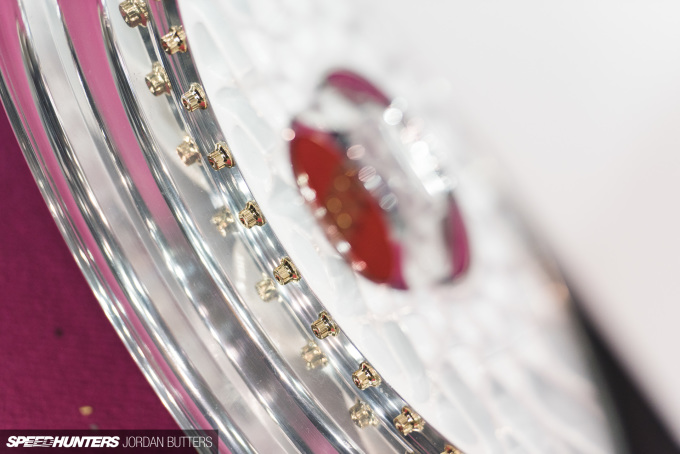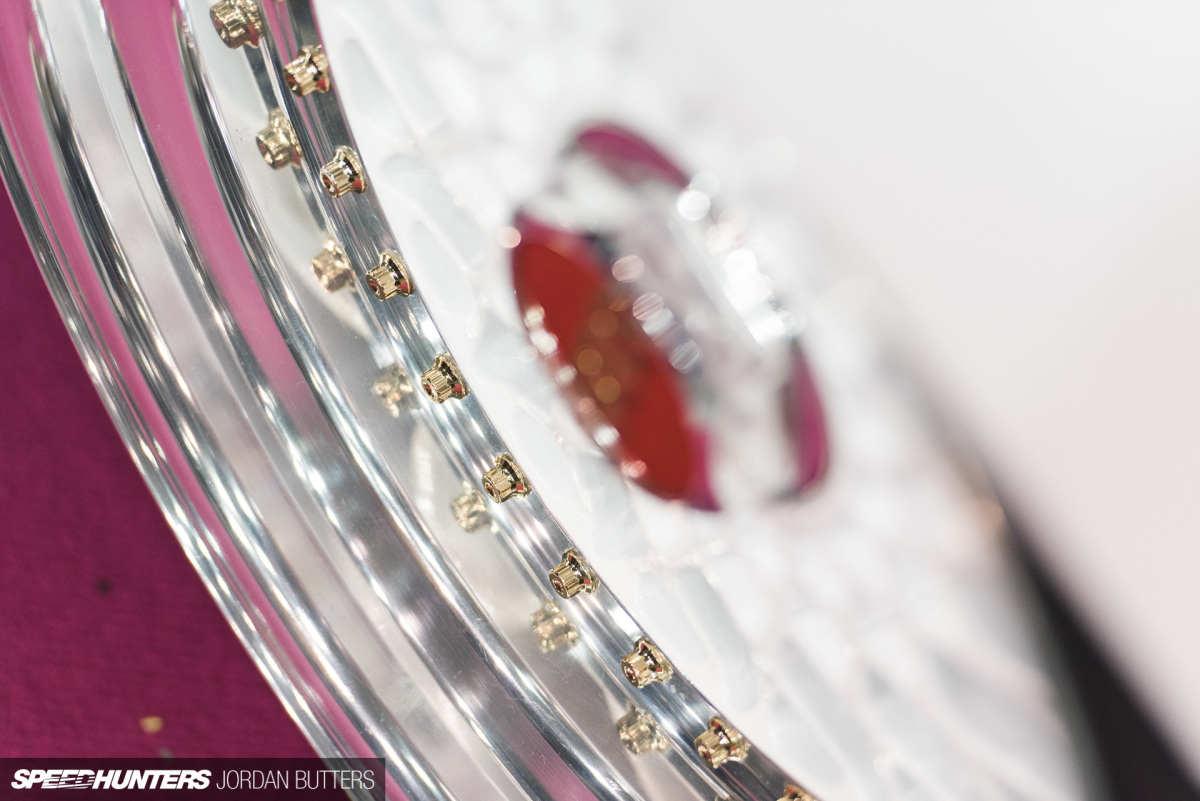 I do have an appreciation for a nicely built set of three-piece wheels however, and the attention to detail that people put in is just mind blowing. They look too good to drive on.
Coming from JDM car culture I'm a sucker for maximum dish, and Work Meister S1s still hold a special place in my heart. It helps that the UK now has a dedicated Work distributor, so wheels like this that were once tricky to acquire are now just a phone call (and a substantial bank transfer) away.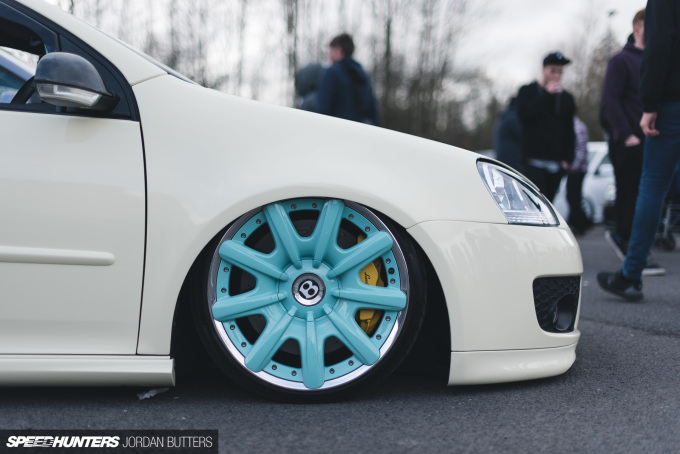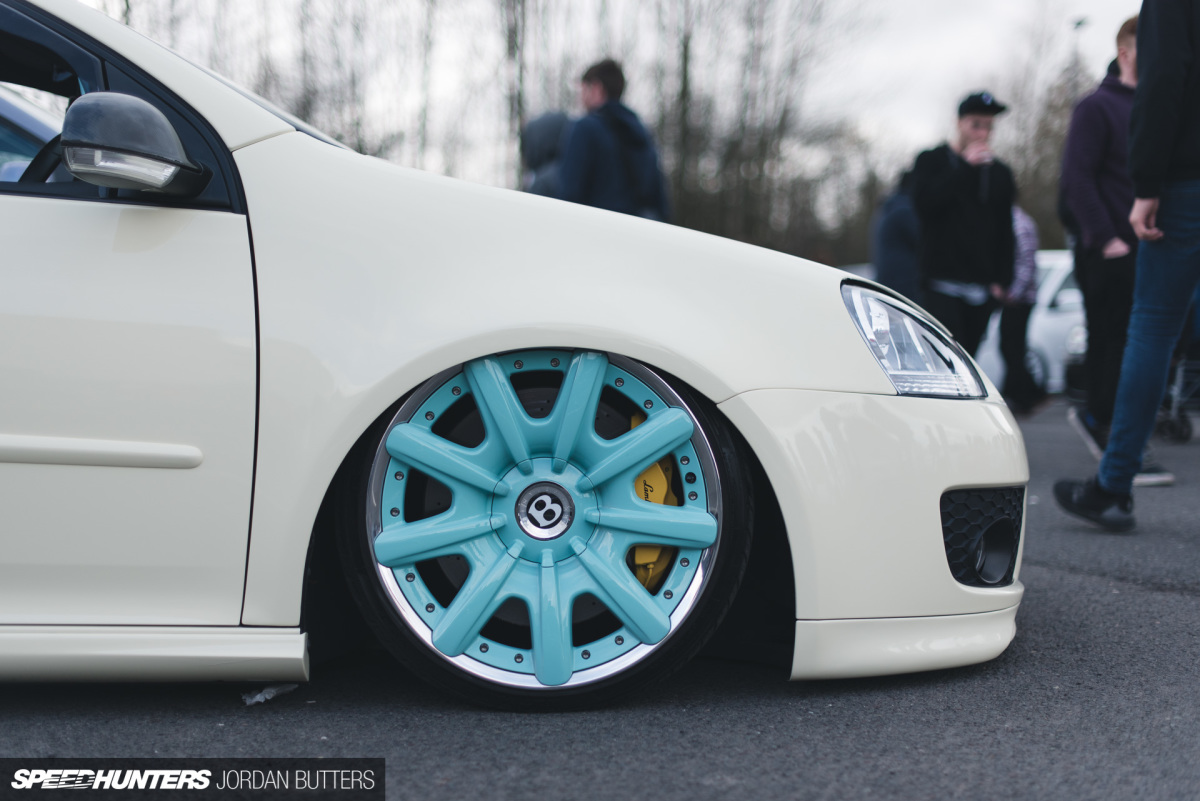 One style that I noticed wasn't as abundant as before at this year's UD was repurposed prestige OEM wheels. I still found the occasional Golf or Audi wearing a set of Bentley, Ferrari or Lamborghini wheels, but there definitely wasn't anywhere near as many of them compared to previous years. Maybe it's a look that's now considered overplayed?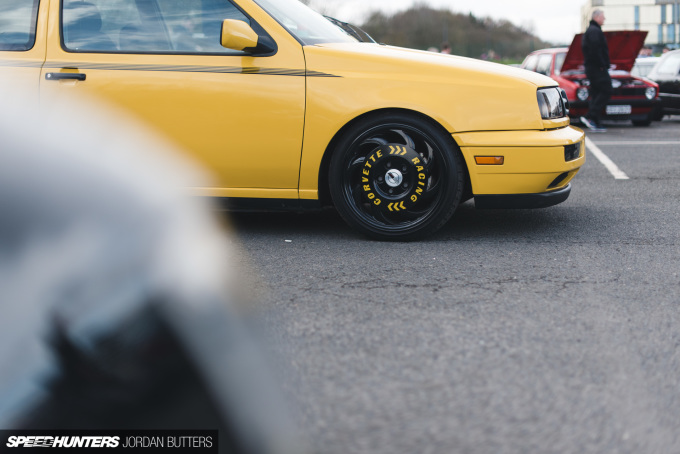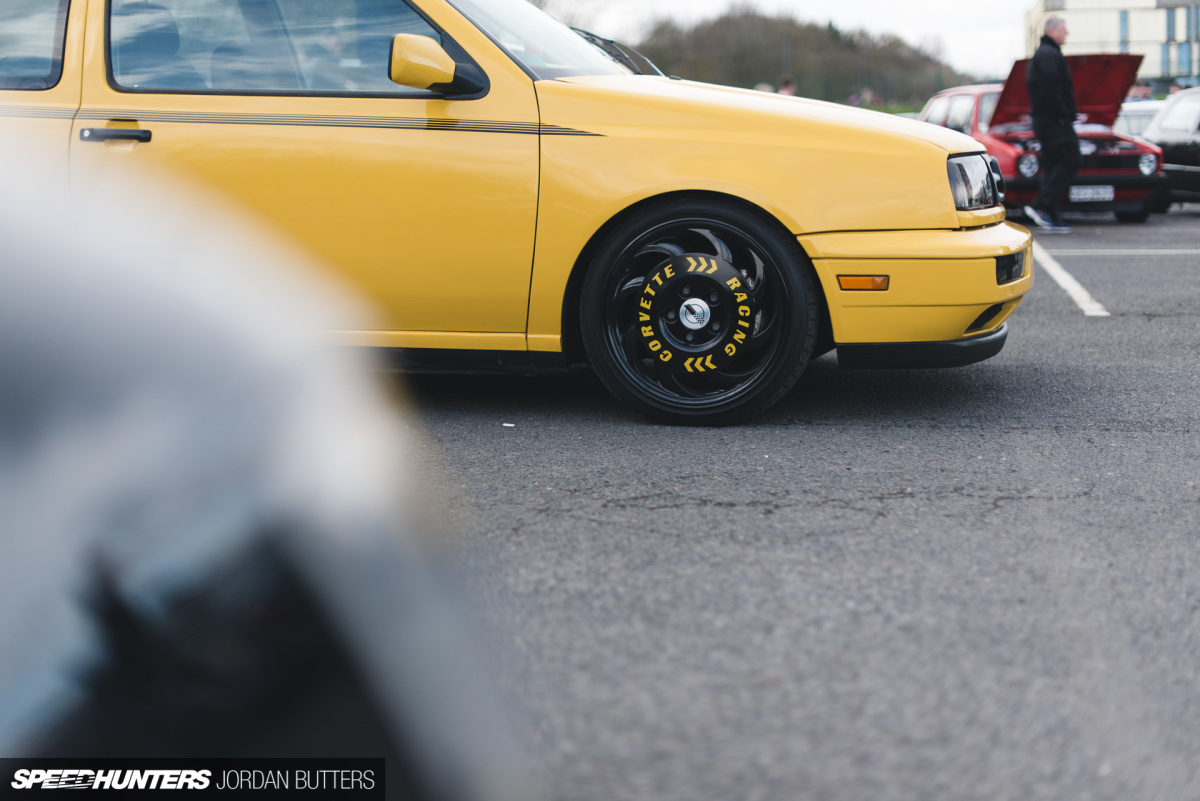 Having said that, these colour-accented Corvette wheels do kind of work on this Mk3.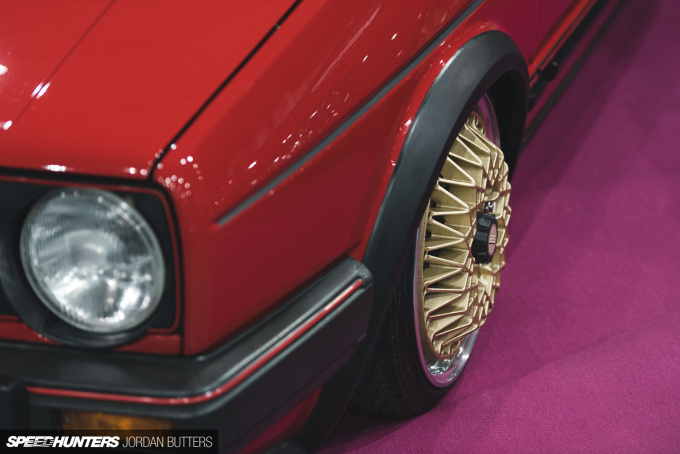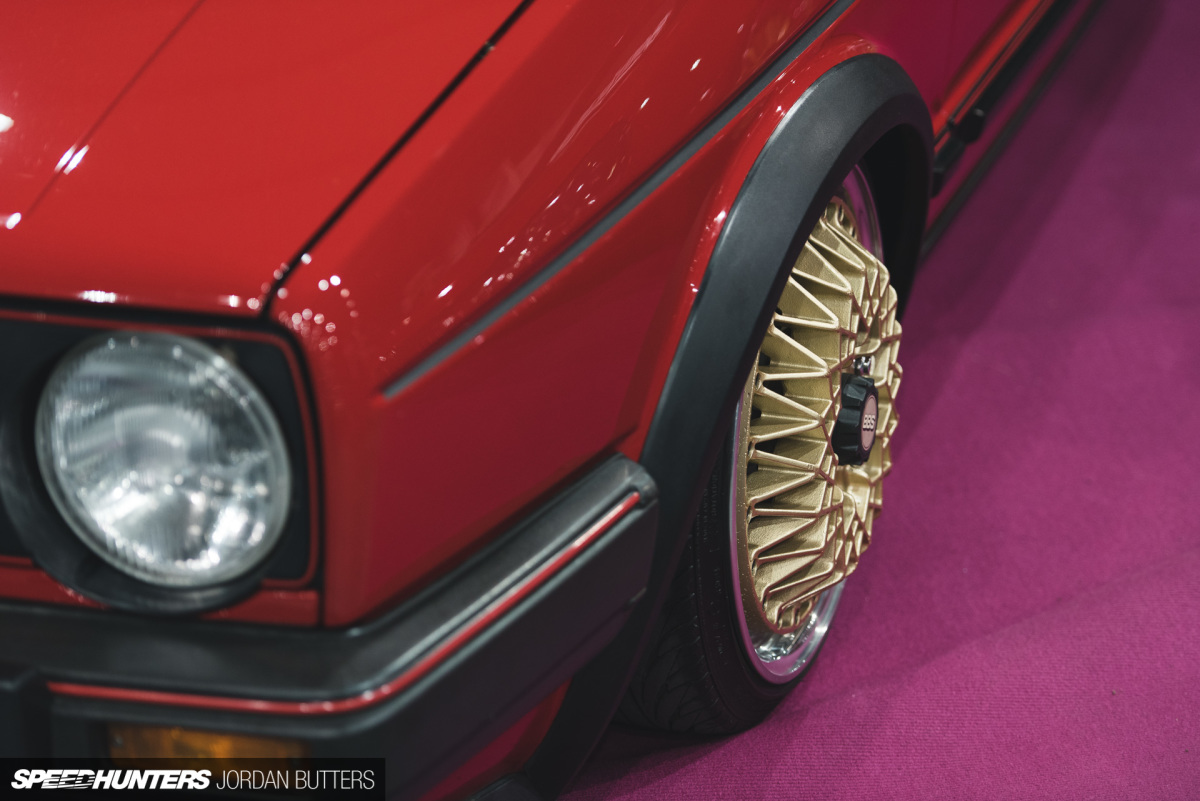 Another trend that never really took off was so-called 'zero lip', where some or all of the spoke design protruded further than the lip. Again, not for me – it all reminds me of a Ben-Hur Roman chariot.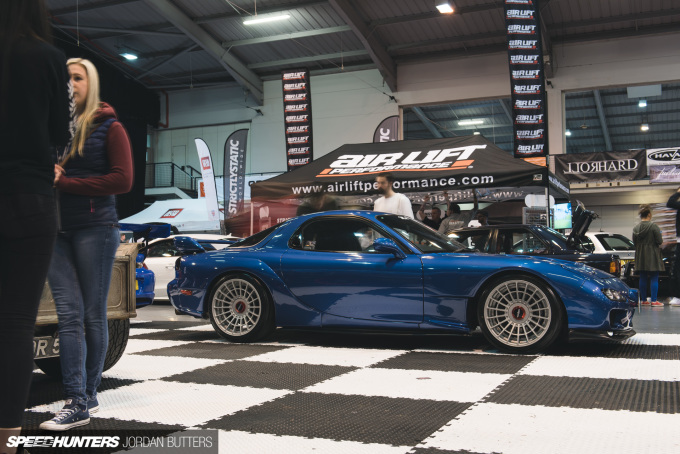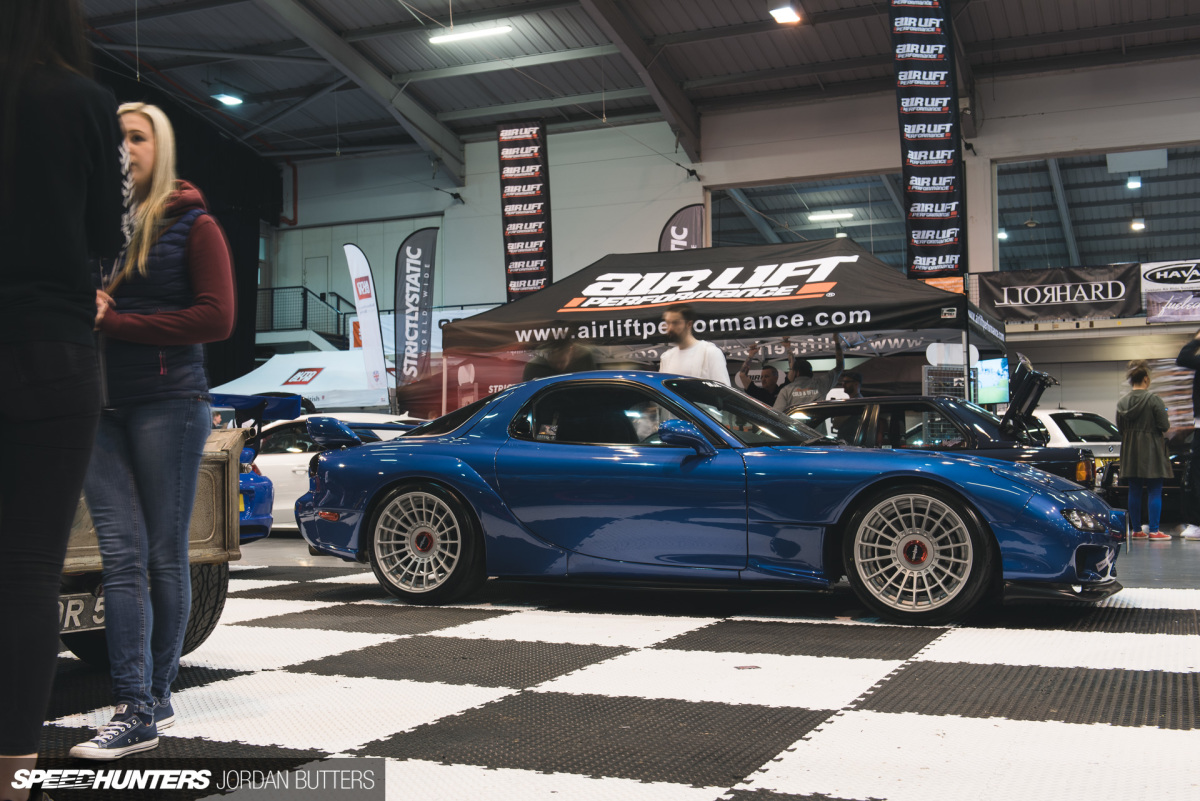 Motorsport-inspired designs are as popular as ever, and it's a look that I can gravitate to. Multi-spoke designs like OZ Racing Formula, BBS RS II or Rotiform RSE look just at home on a modern aired-out Volkswagen as they do on anything more performance-orientated.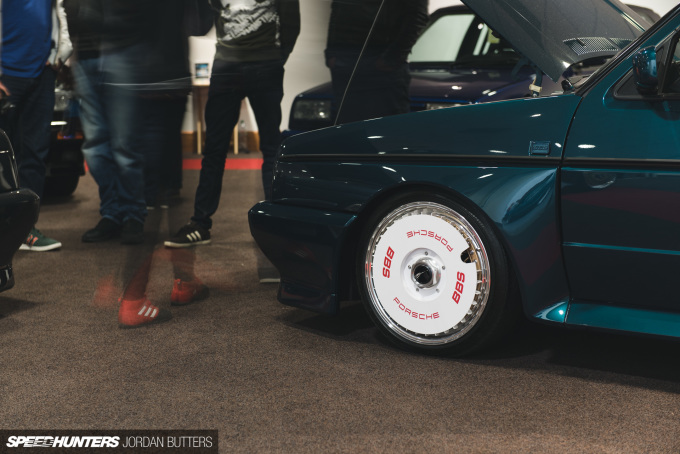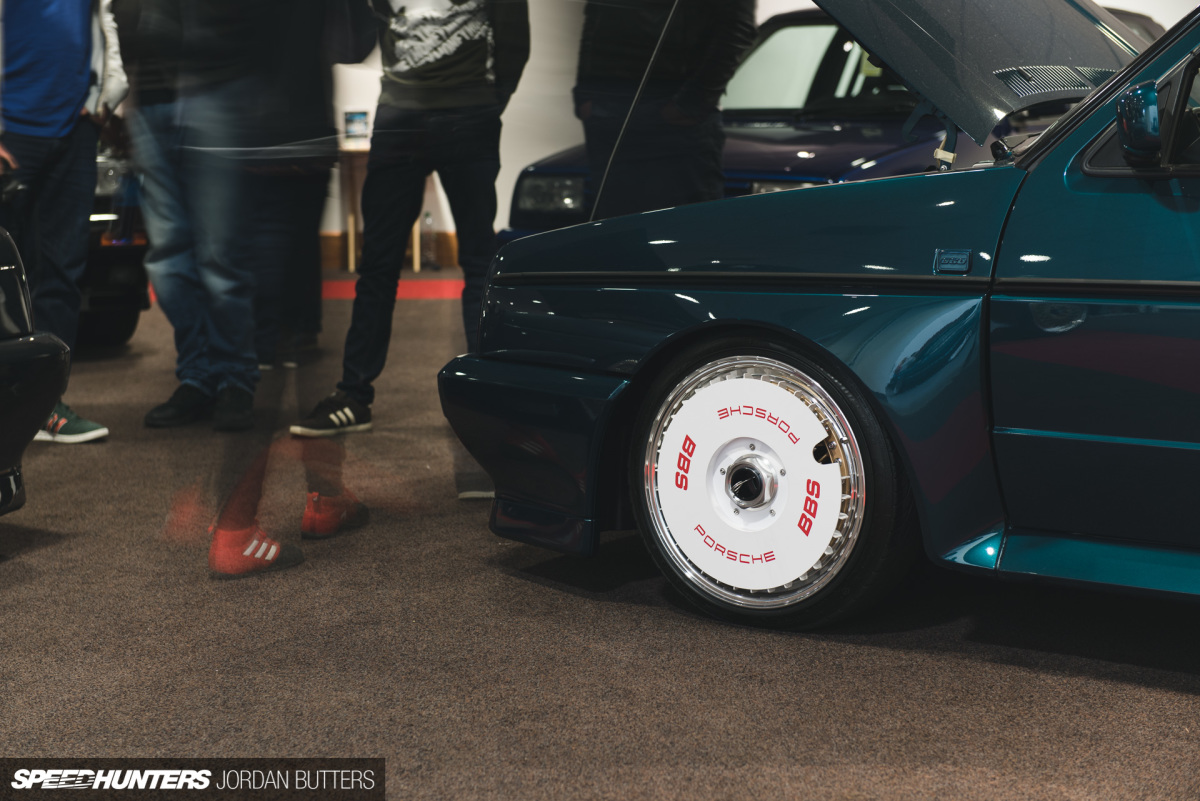 Turbofans are cool too, (pun intended) in my opinion; I love how show and street culture has taken something that was originally created purely out of function, and repurposed it into a style icon. This looks like a set of original Porsche BBS fans to me, but I know there are third party companies out there manufacturing turbofans again, so they could well be aftermarket items.
This was just a small sample of the different designs and styles that caught my eye at this year's Ultimate Dubs.
Do you have a new favourite from the show, or what's your all time ultimate wheel? Let us know in the comments below…
Jordan Butters
Instagram: jordanbutters
Facebook: Jordan Butters Photography
jordan@speedhunters.com