A Guide To Better Sleep
All too often we hear the term 'sleeper' being bandied about, almost exclusively about cars that clearly aren't sleepers.
I don't fully understand why I care so much, but it's a pet peeve of mine. 'Hey man, check out that sleeper!'. No mate, it's not a sleeper. In fact, it's not even remotely close. For starters, it's sitting on large aftermarket wheels and it's an inch off the ground. Hell, it's plastered with local performance house stickers that advertise the fact that this car is not stock.
I'm not sure if the definition has changed, but a true sleeper is a car that goes under the radar. It's not a head-turner; it blends in. In fact, a true sleeper should leave you confused when you hear an angry burble and survey the local traffic. A quick sleeper test: If it's immediately obvious where the noise comes from, it's not a sleeper.
When I first heard of Joel Swinnerton's 'sleeper' Toyota Cressida wagon my alarm bells instantly rang out loud. If it wasn't for the quality of the source, Kristian from Ironchef Imports, I might have opted to find another car and not run the risk of bitter disappointment. Kristian's judgement's was sound though; I was amazing underwhelmed when I laid eyes on Joel's wagon as he cruised to our meeting point. As negative as that sounds, it's the finest compliment one can offer to a true sleeper.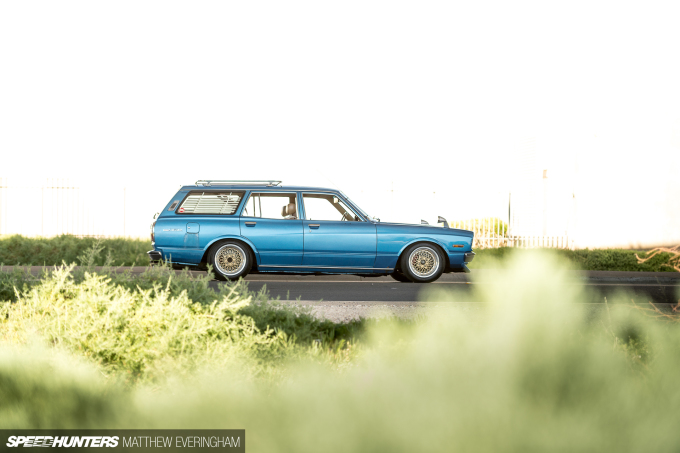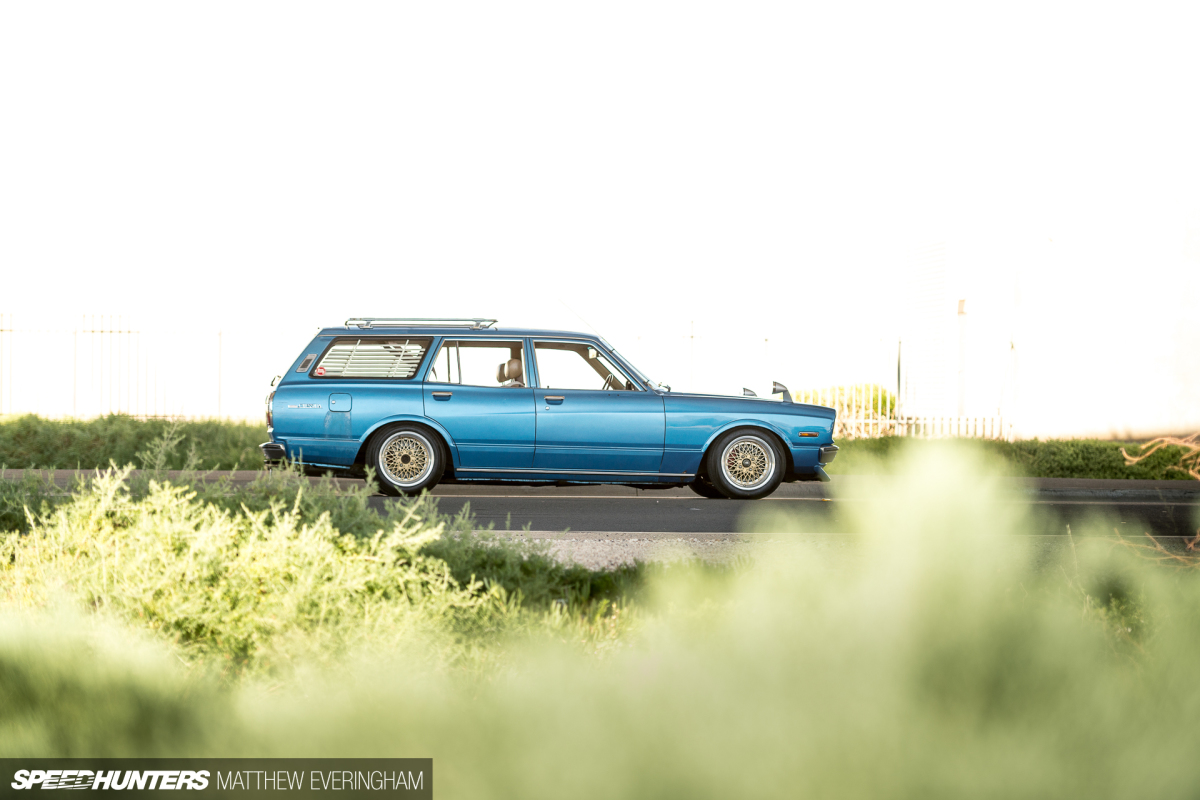 While the wagon's appearance was remarkably average, it was accompanied by a deep and threatening engine note. I was impressed.
The faded metallic blue paint, the patina, the white louvres, the tired looking body and the beige interior – all a ruse and all intentional. The old, asthmatic note you'd expect to hear on start up has been replaced with a deeply satisfying growl, now powered by a third-generation 2.5-litre 1JZ-GTE harvested from a JZX100 Toyota Chaser.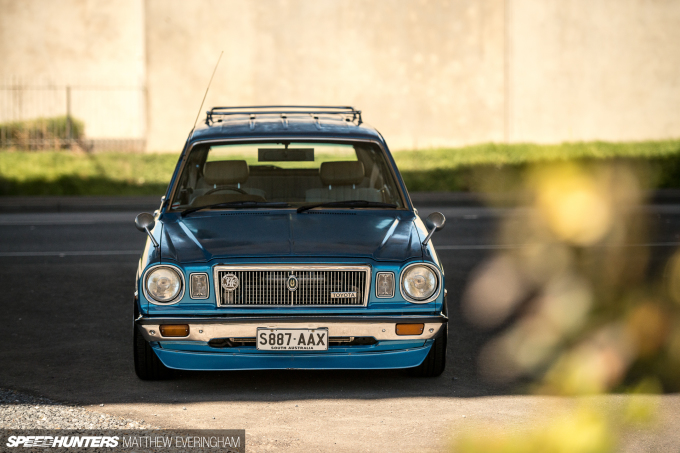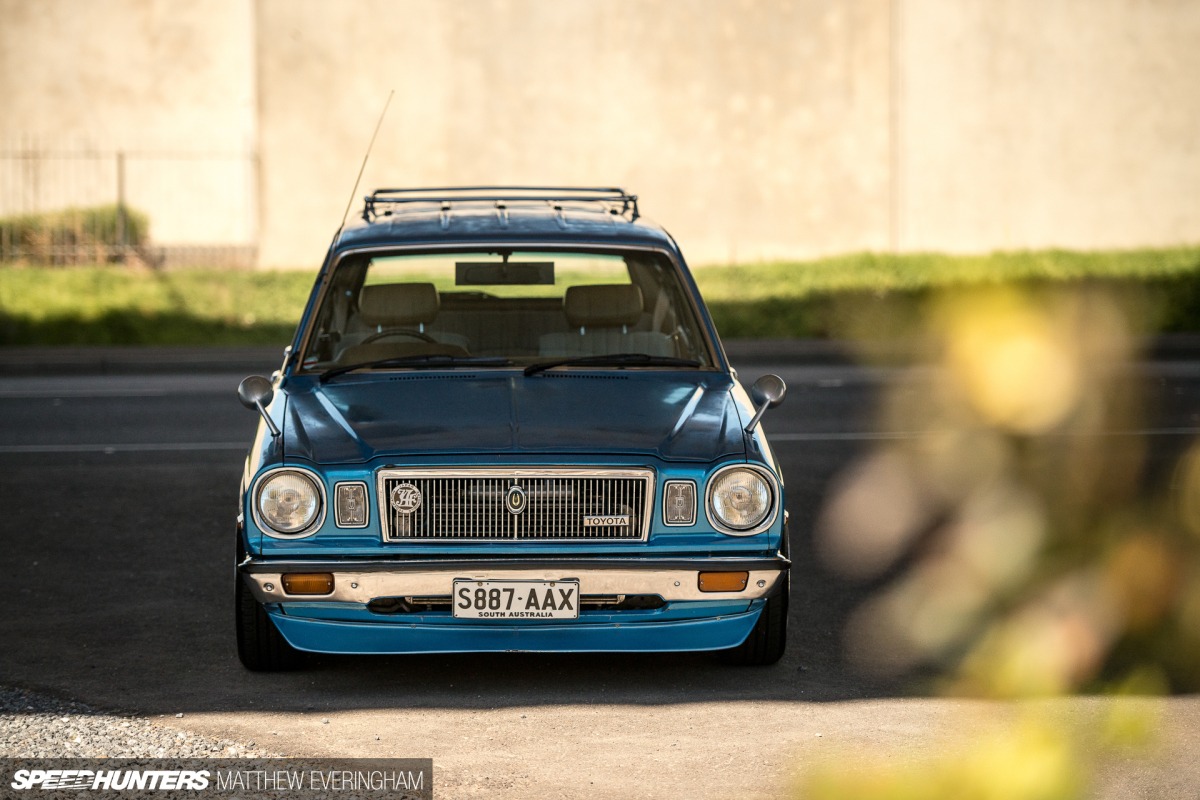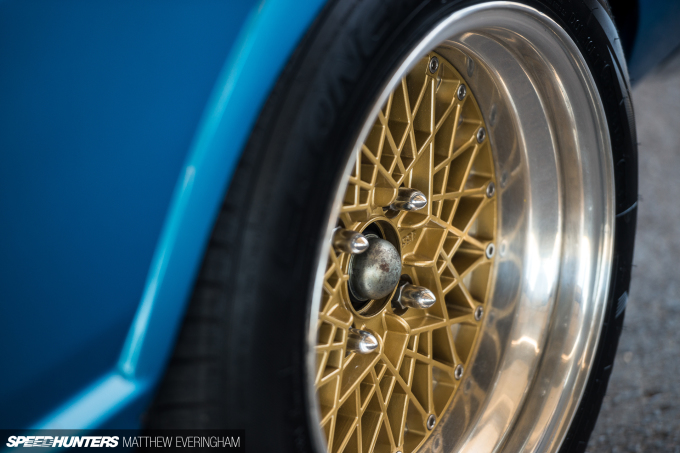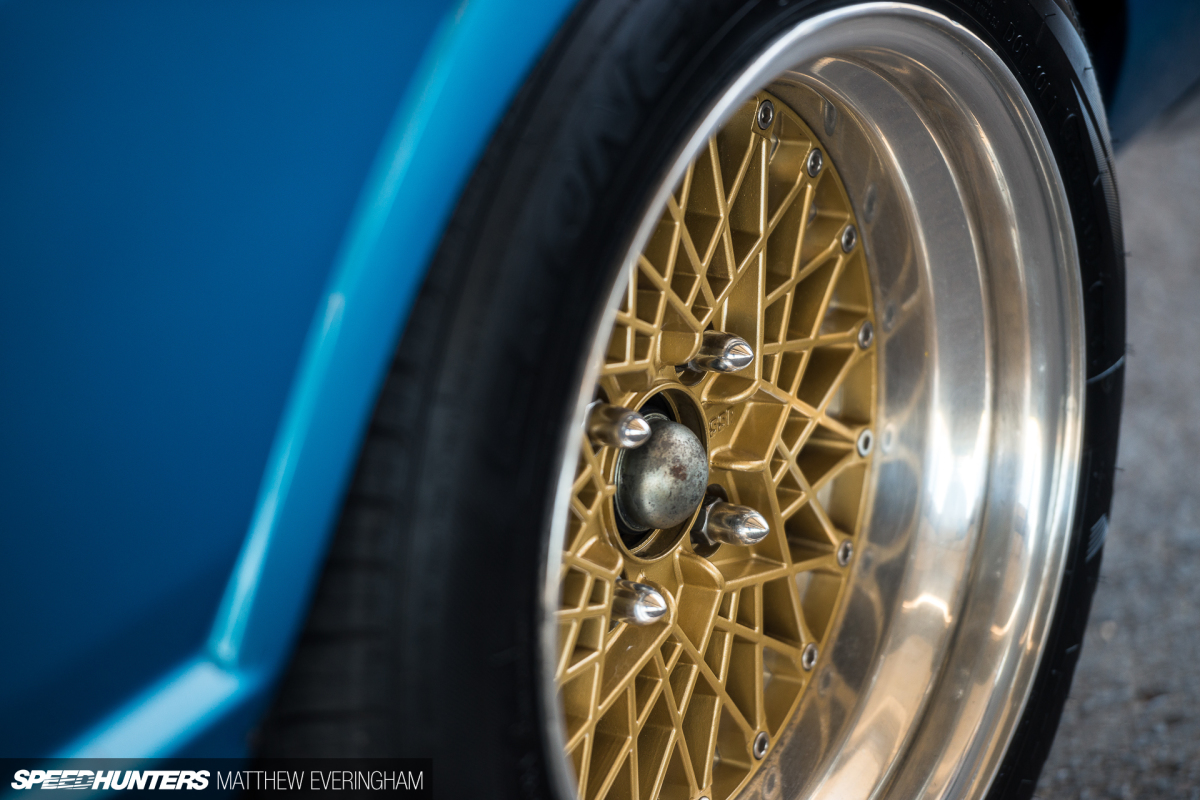 Apart from a few neat additions that aren't terribly noticeable at first glance (or a second glance for non-car enthusiasts) the wagon looks stock. Fender mirrors, A JAF badge, some period correct but still small 15-inch SSR Mesh wheels and some fairly well tucked away exhaust pipes. It's a subtle enough treatment to fool many a fellow driver along South Australia's Anzac Highway, or the Anzac Raceway as it's known to locals. Joel and his brother Jesse have bewildered more than a few proud V8 owners and unsuspecting import drivers.
Not bad for a free car, right?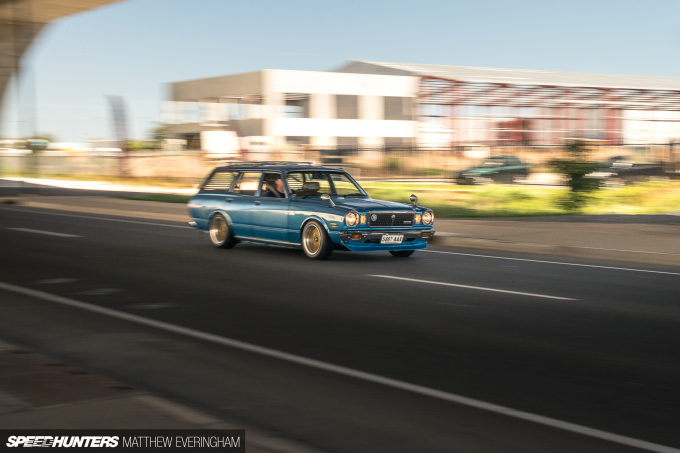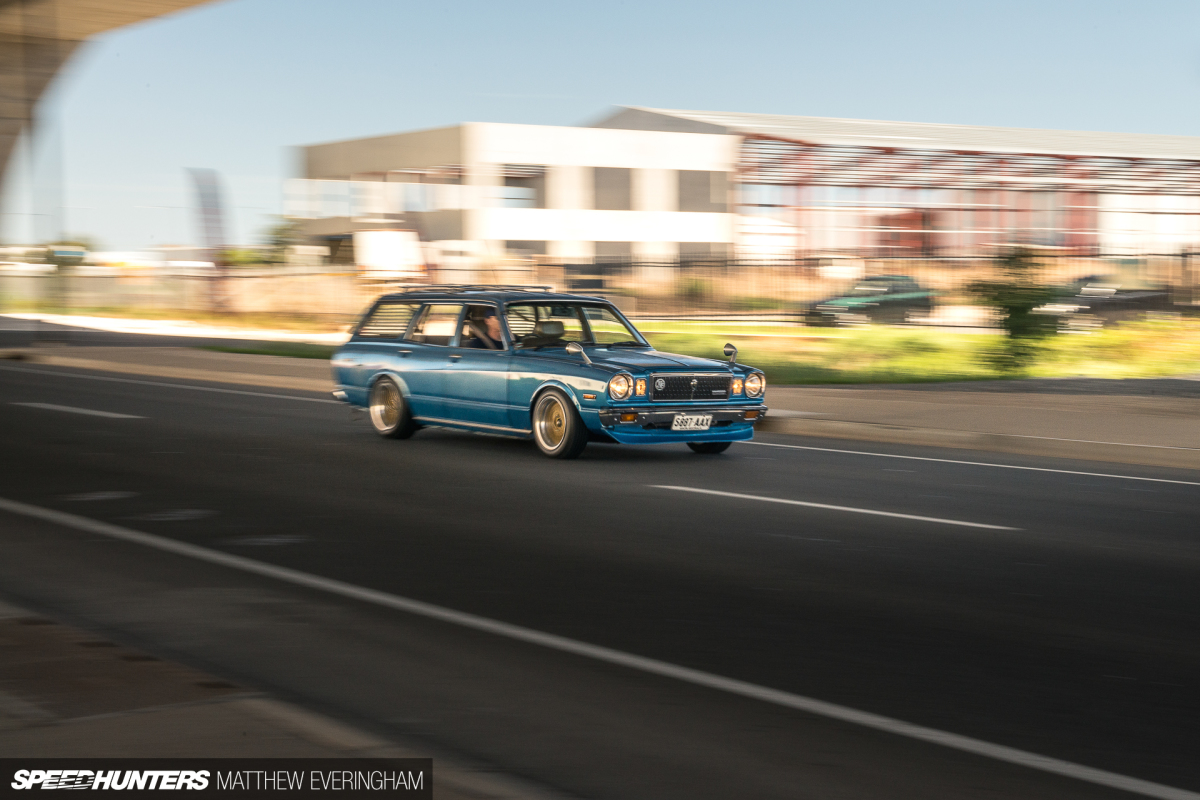 That's right, free. Purely by chance, or destiny if you prefer, Joel stumbled upon the MX36 wagon while it was parked at a train station, and couldn't believe his luck. He was familiar with the front end, but very surprised to come across the ultra rare wagon variant. A note was left on the windscreen and a few days later he was offered the Cressida at no cost. The previous owner, Hamish, mentioned the Toyota had a blown head gasket and that he was planning on sending it to the scrap yard. Phone calls were made, a wagon was picked up and a couple of cases of beer were delivered to Hamish, cold brews being Australia's currency of choice when cash isn't an option.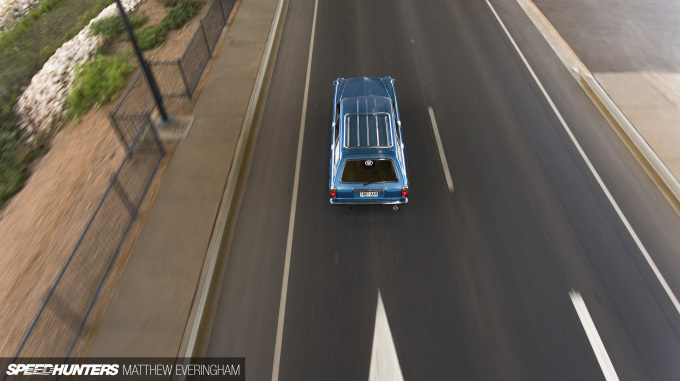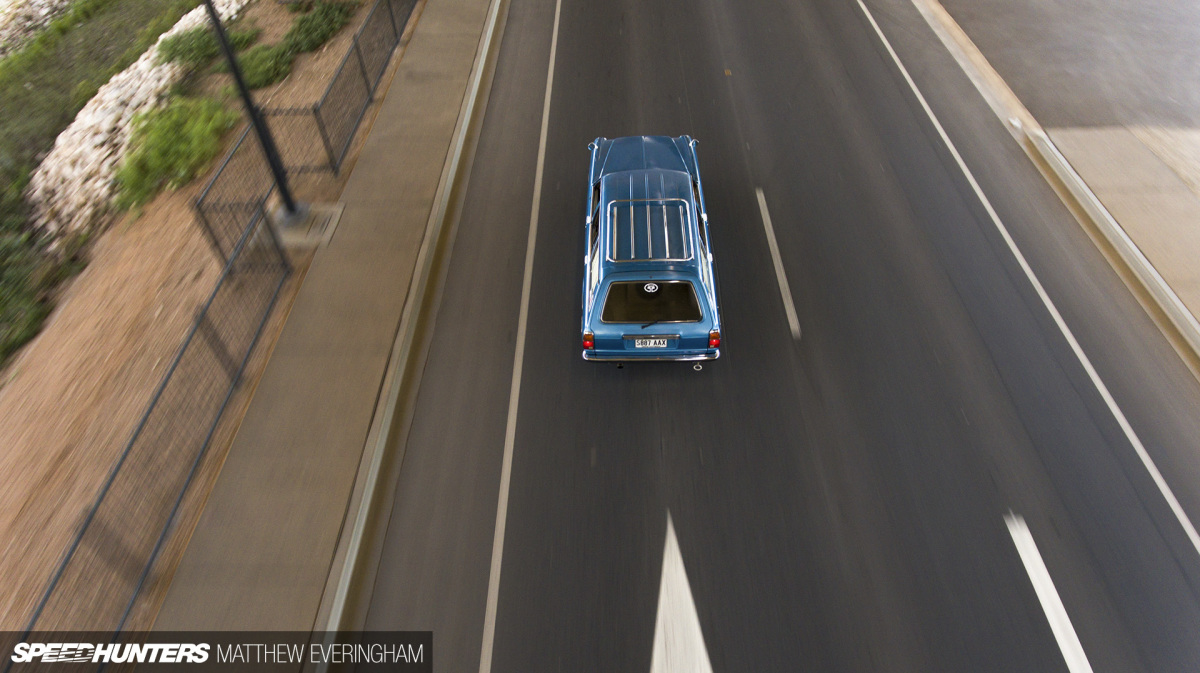 Why the fascination though? What compelled Joel to stop and make an instant offer on something most of us would dismiss as a rusty junker? Joel explained that he's been a longtime Toyota fan, and even held a position on the board of Toy Mods, one of Australia's largest Toyota enthusiast clubs. More specifically, he's always had a hankering for a older Celicas and Cressidas.
Joel's the first to admit that the model is a pretty strange dream car, but after witnessing a stock-looking, flame-throwing 2JZ Cressida annihilate its competition in his younger days, he was sold.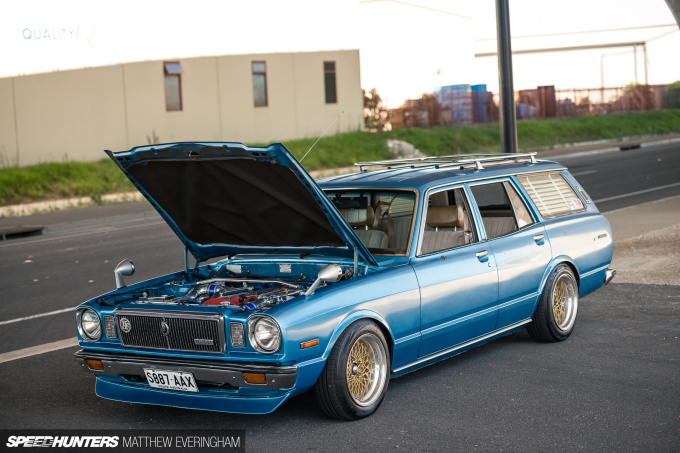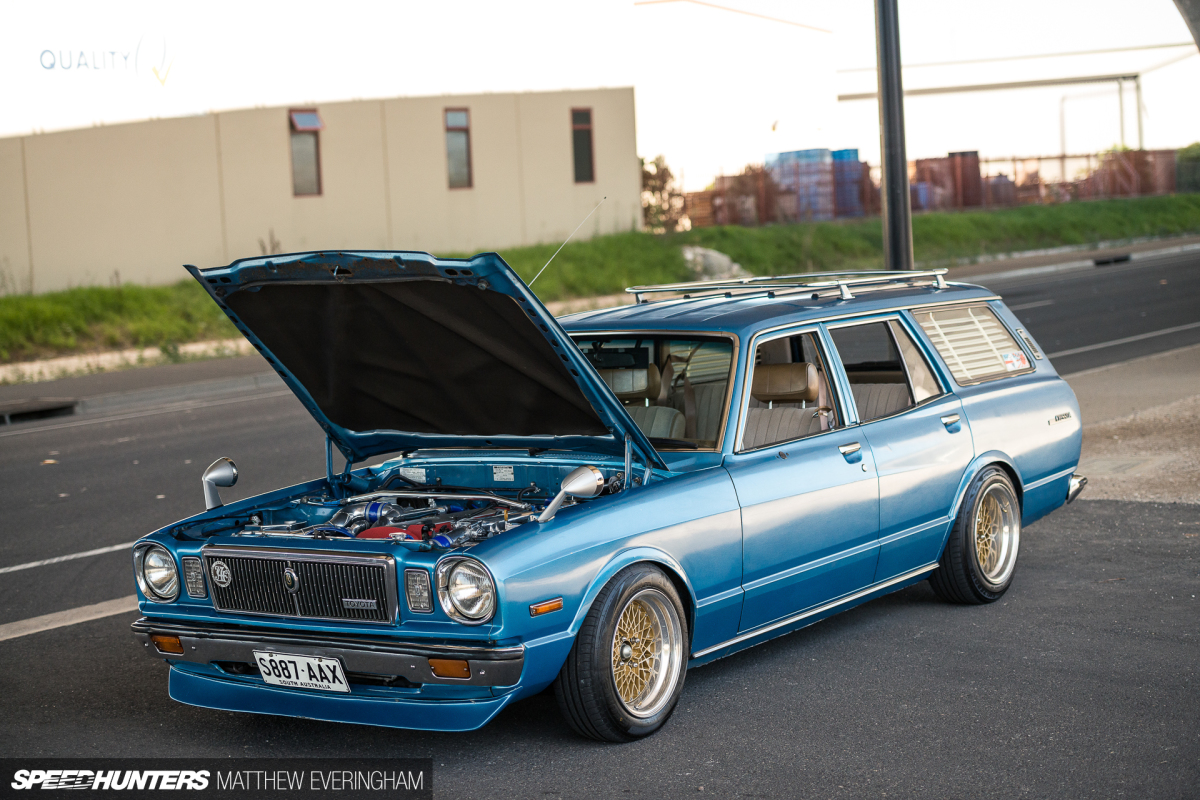 The build plan was fairly straightforward: a shakotan-inspired daily driver that would combine classic aesthetics with as much new tech under the hood as possible. A later-model 1JZ featuring VVTi was selected to exaggerate the 'old car, new engine' aspect, and with the motor and auto transmission imported through a mate at Japanese Import Spares, the conversion was underway. A full set of 3-inch pipes were fabricated, along with a larger intercooler and supporting pipe work. The smaller bay made for some interesting discussions when it was time to plan the best plumbing routes.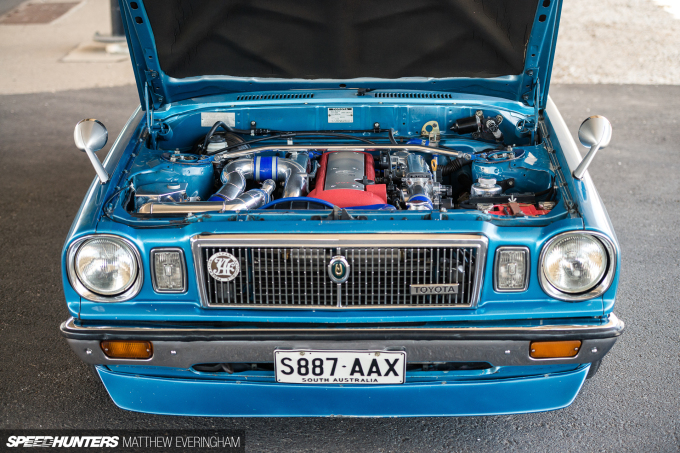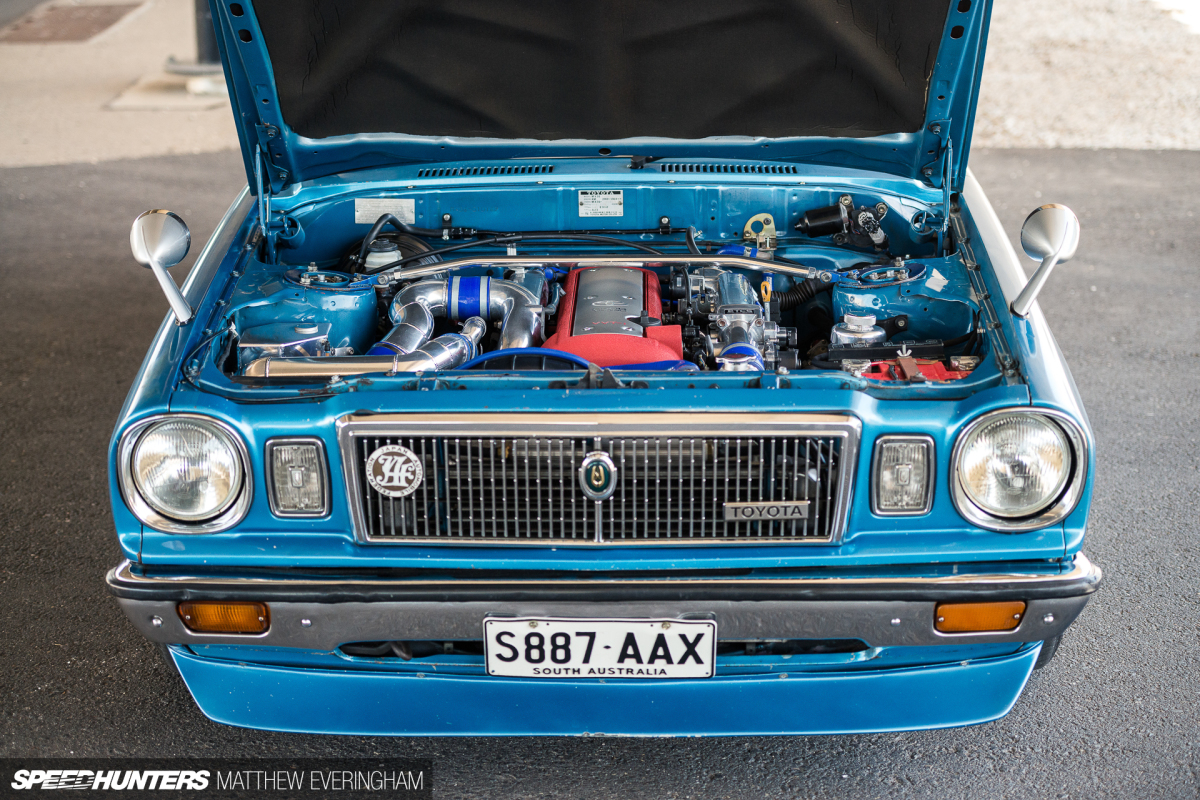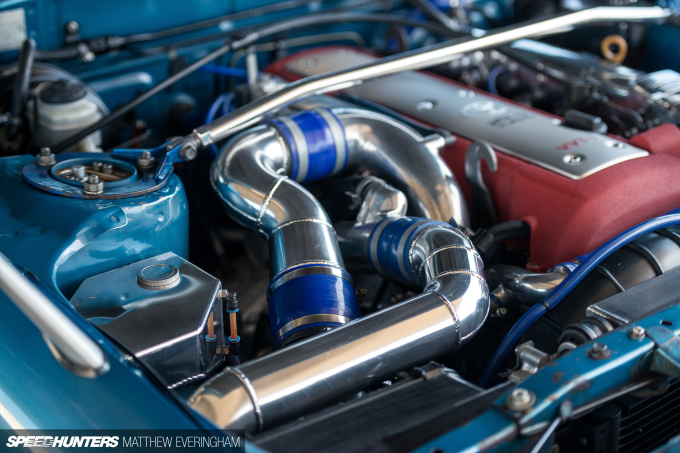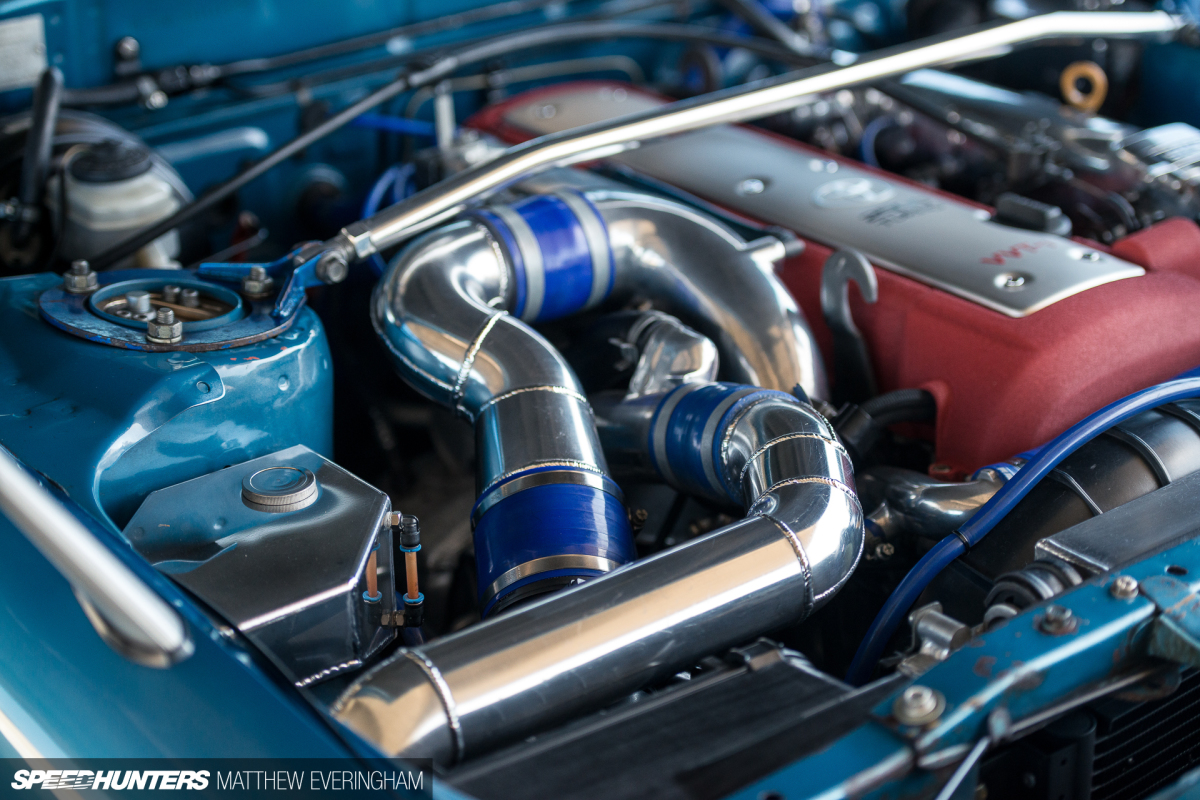 Although the majority of the conversion was fairly easy, there were a few of the inevitable dramas along the way. The most notable was figuring out where to fit, hide and run the wiring for one of Toyota's most technically advanced motors in a chassis that's little more than seats, rails and wheels. Prayers were answered by a surprise visit to Adelaide from fellow Toymods member Mos, who is widely regarded as something of an auto electrical guru. The title was well deserved, and with Mos advising the team the guys had the package up and running in next to no time.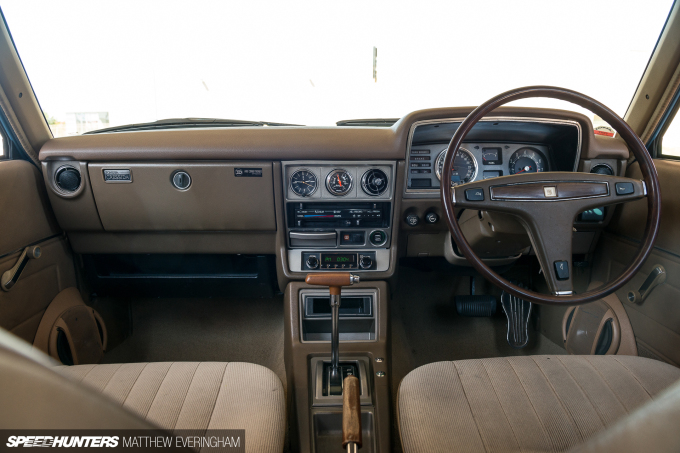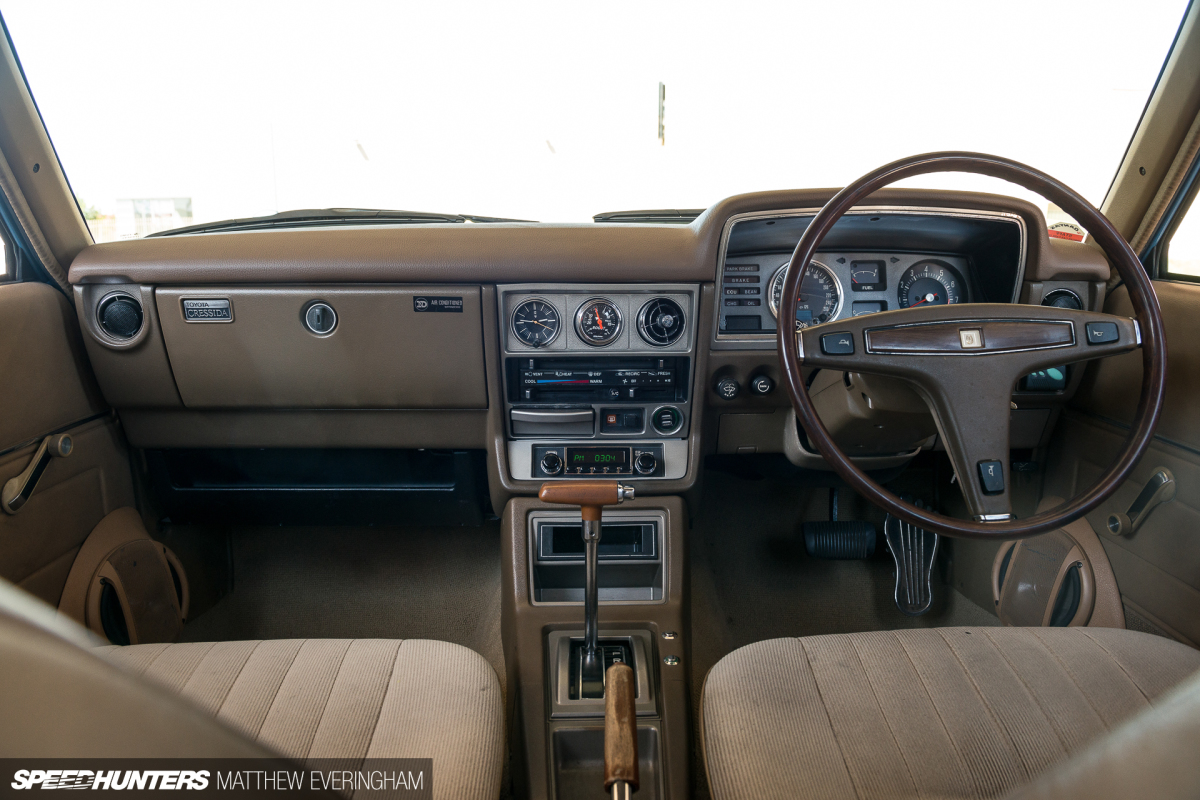 Unfortunately, rust had become less of an aesthetic and more of an issue by the time the Cressida had found its way into Joel's hands, so the wagon was stripped back to little more than a shell and all traces of corrosion were hunted down and dealt with. The guys saw playing Rusthunters as more of opportunity than an annoyance, and after dealing with the iron cancer, attention was turned to the presentation and structure of the vehicle. A new layer of sound deadening treatment was also added throughout the entire cabin, while insulation and a new head liner was applied to the roof, protecting occupants from Adelaide's 40°C+ summer days.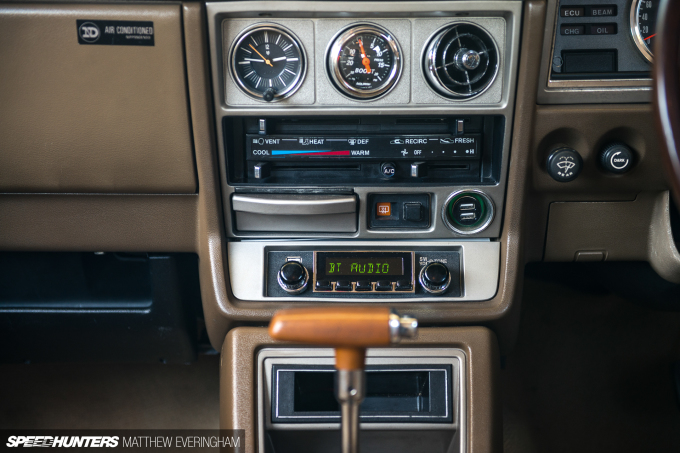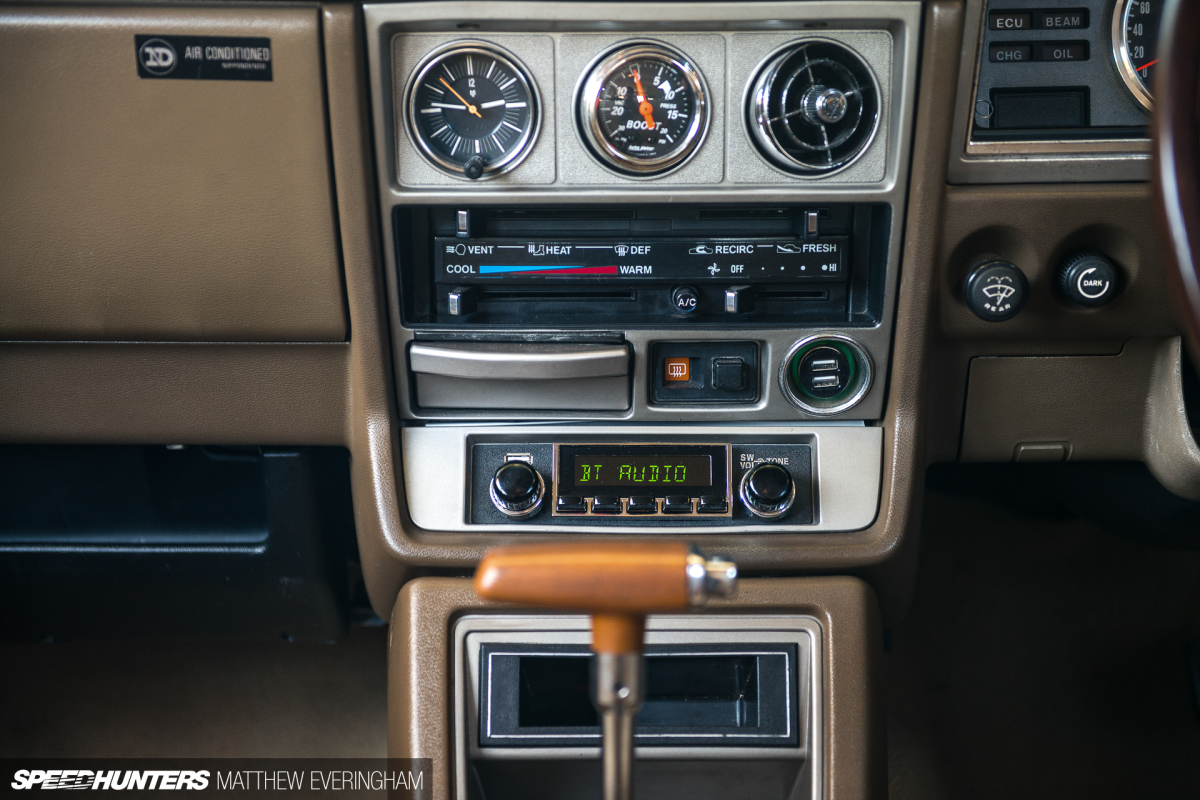 New carpets that retain the super-sexy beige and brown colour scheme were made, and instruments that match the original dash and clusters as best as possible added. Check out how neatly the new GPS speedometer and boost gauge blend in with the factory fittings. Finally, a RetroSound Bluetooth receiver retains the original AM radio look while enabling modern convenience of streaming music from a phone or iPod. Air-conditioning was fitted; even new seat belts and locks were installed. Basically, any component that could be replaced without diluting the period correct factory feel was swapped out or refreshed.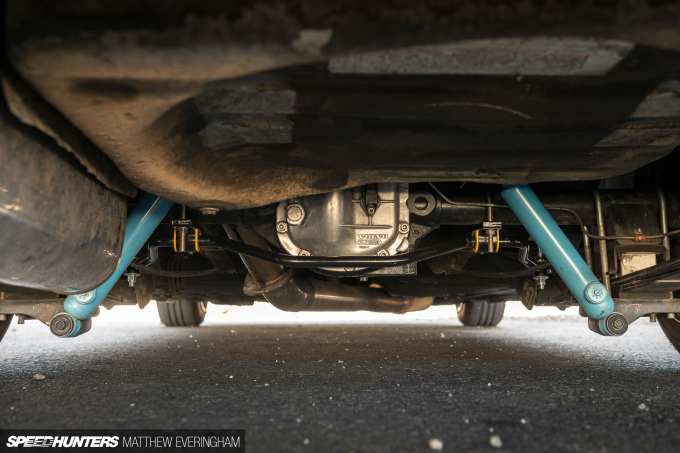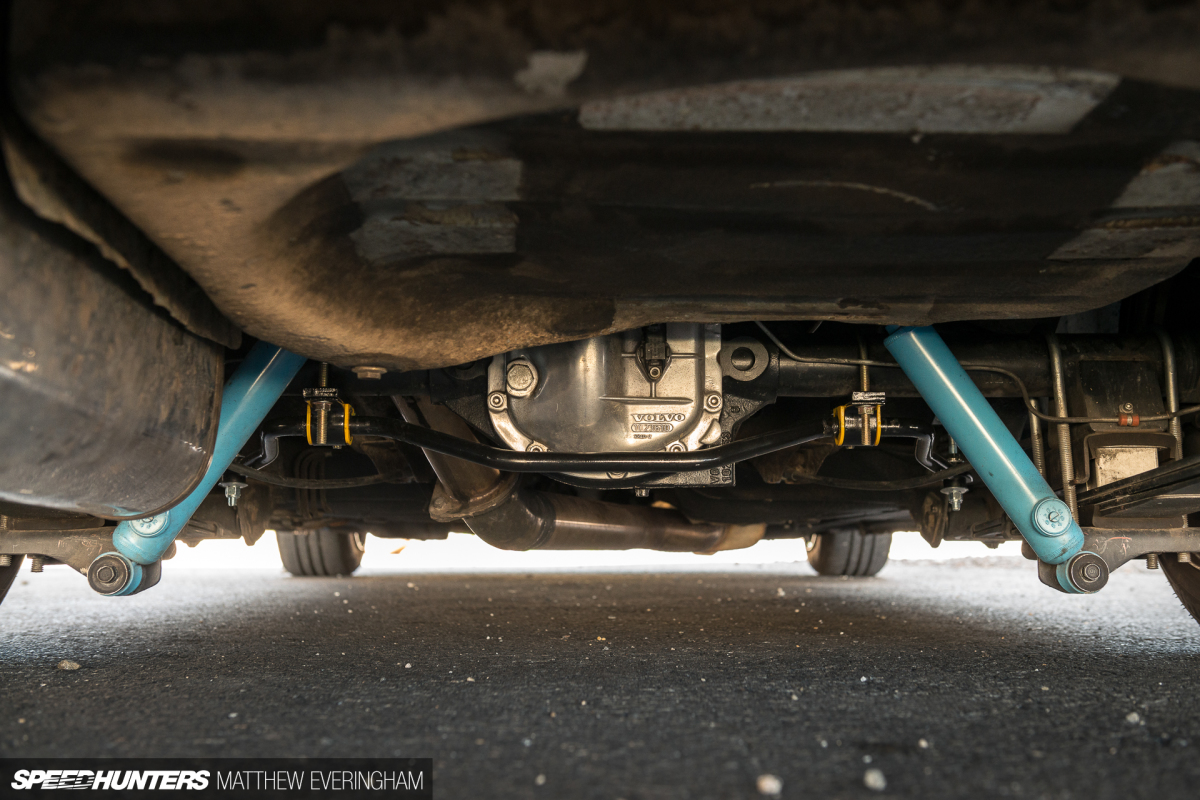 Under the car saw the same treatment. All bushes were replaced with fresher urethene models, and some chassis rail connectors were welded in across the body by Phil at Premium Autobodies, adding to the rigidity of the little wagon. The bars actually needed to be pointed out to me by Joel as they blend in so nicely with the factory rails. The additional links in conjunction with a set of sway bars provide a much firmer ride than one would expect from 1970s econobox.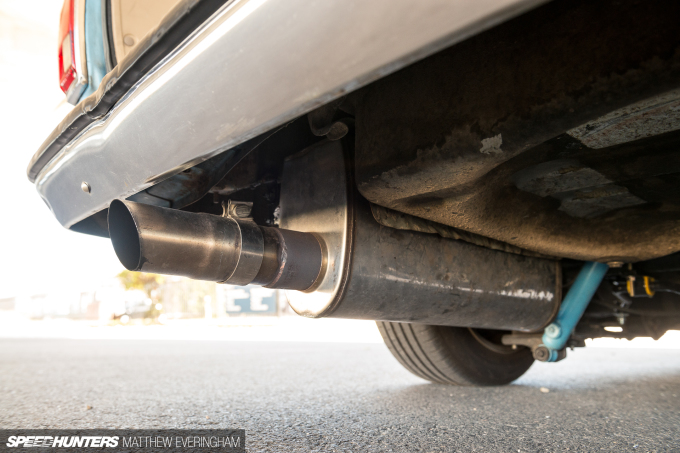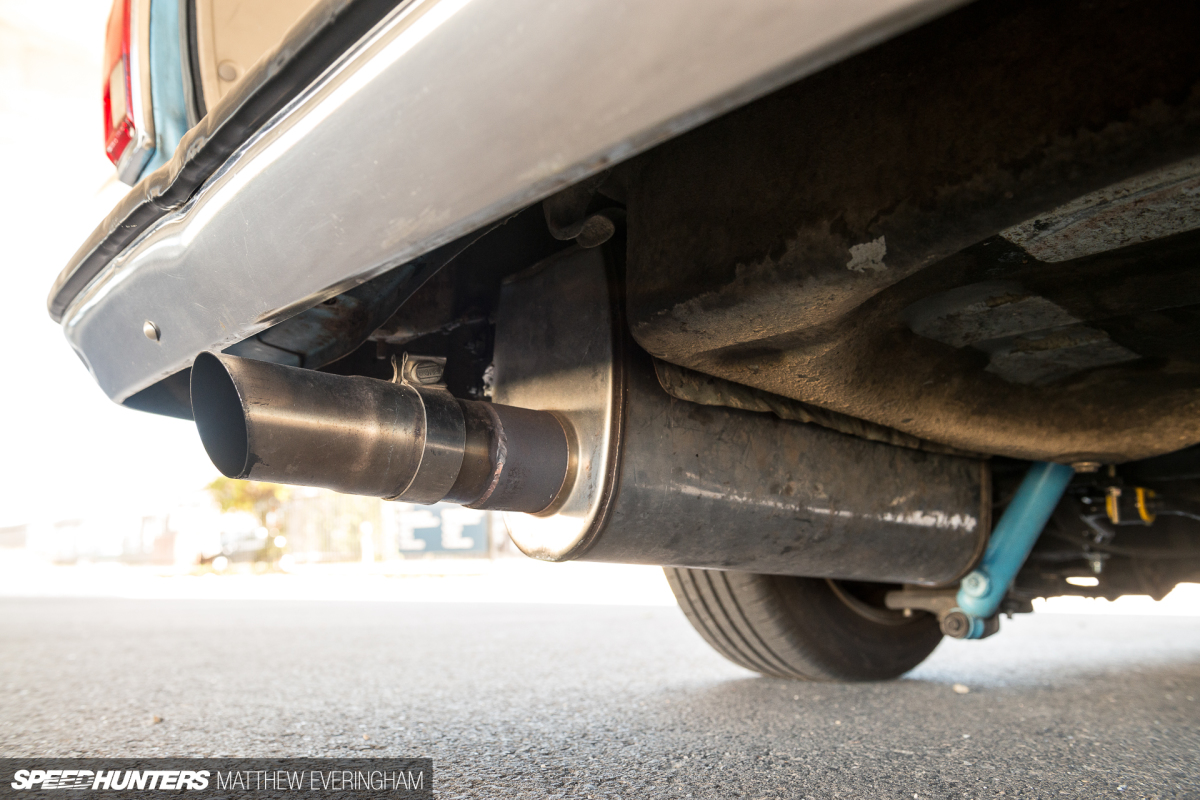 RA23 Celica front struts have been mated with a shortened set of adjustable coilovers based on short-stroke units from an AE86, and the rear shocks are paired with an reconditioned leaf setup. The added power from the 1JZ is brought to a quick halt with a pair of front R33 Skyline 4-pot calipers and 296mm DBA discs, while a pair of Volvo 2-pot calipers and 281mm DBA discs keep the rear under control.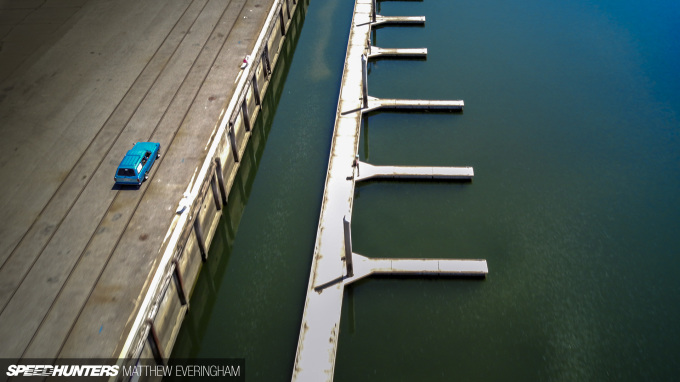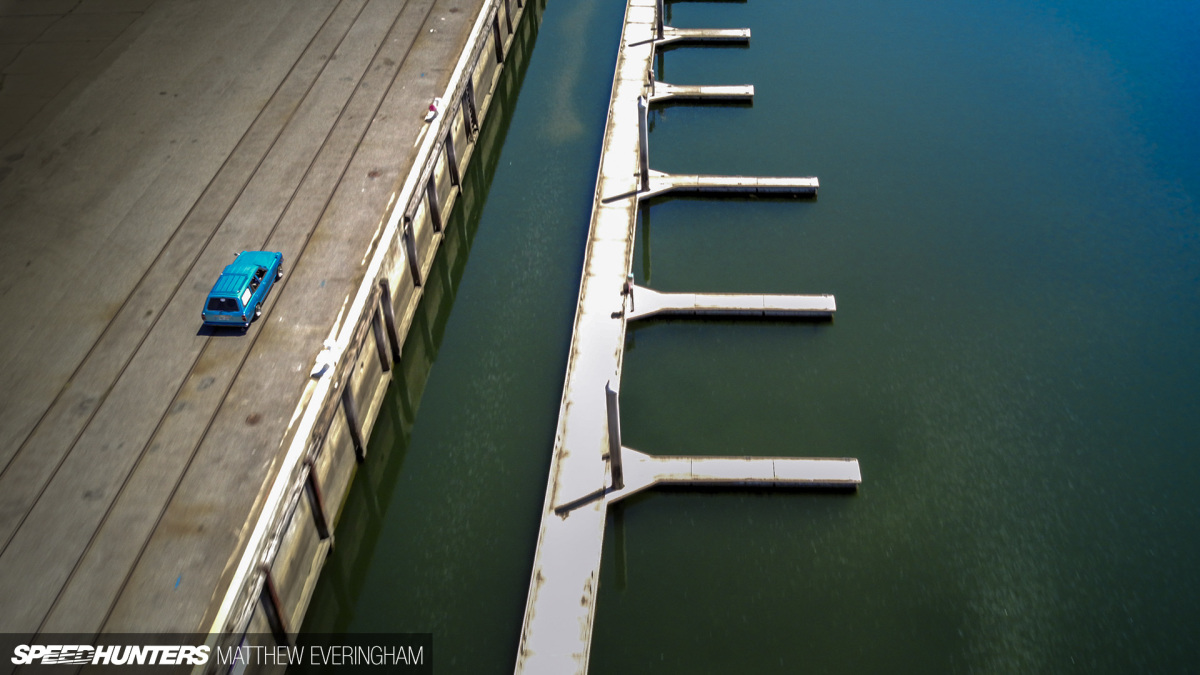 And that is how you build a sleeper – understated and almost completely unannounced, but ready to get down and boogie when the lights flash green. I was relieved to hear that all of Joel's future plans revolve around increasing power and drivability while proudly retaining the rough and unrefined look of his sleeper Cressida.
Matthew Everingham
Instagram: matthew_everingham
matt@mattheweveringham.com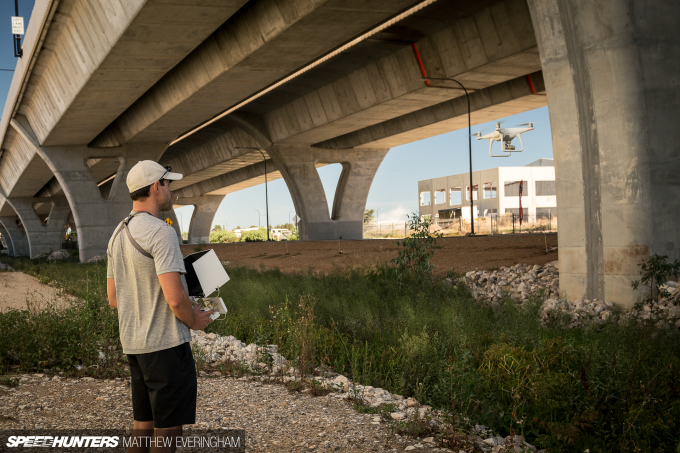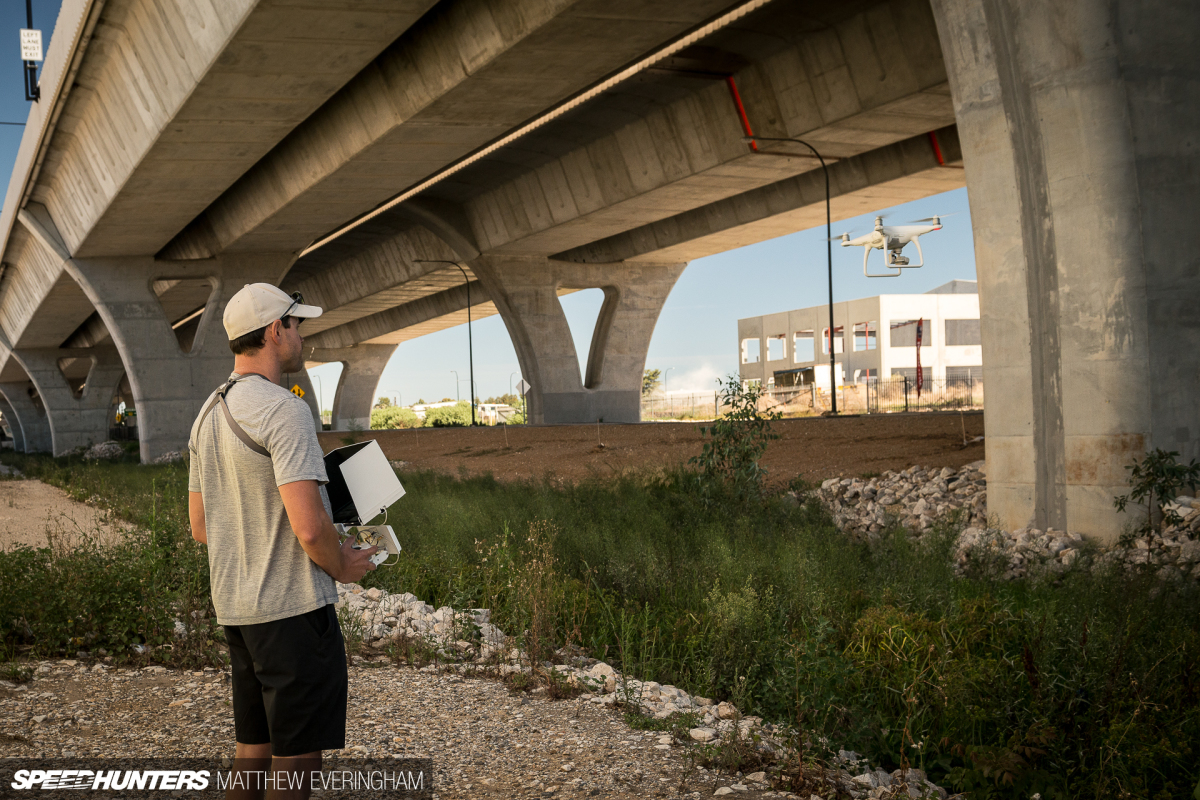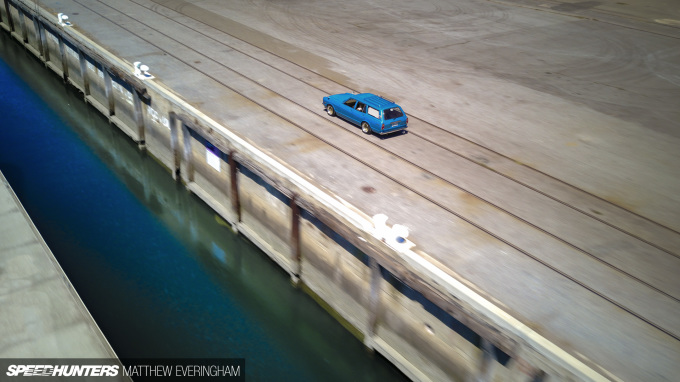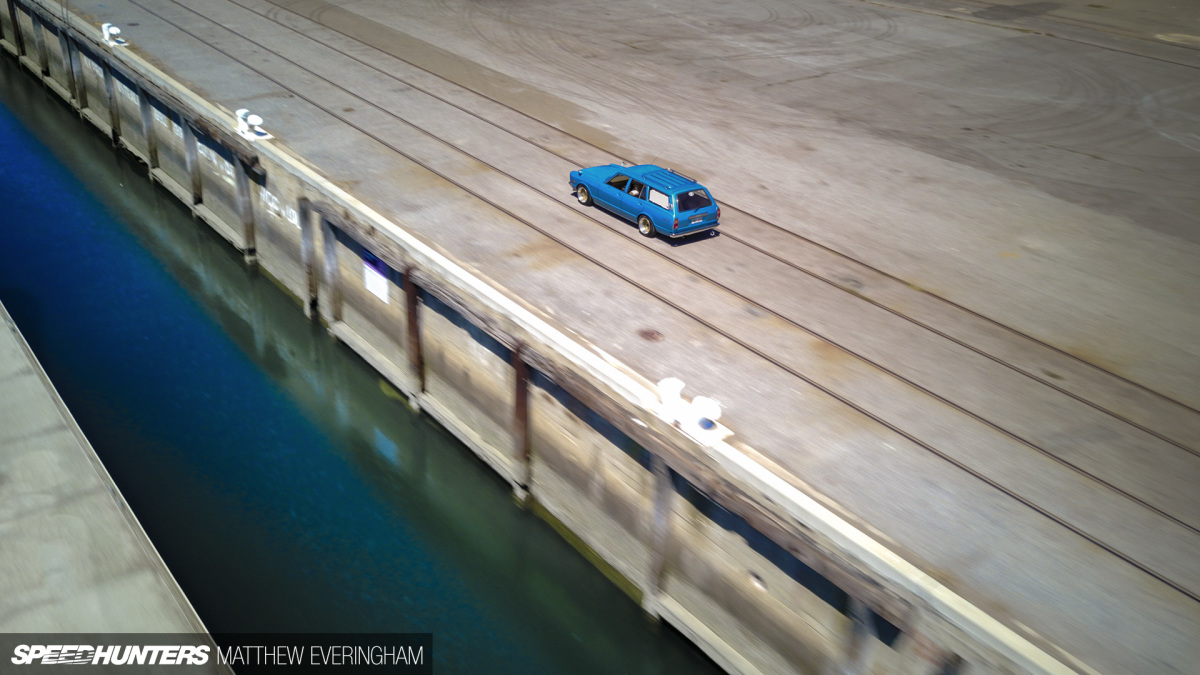 I'd also like to thank Andrew from PixelswithAltitude who was more than happy to get involved and provided the aerial photography for this story. Andrew has been a pilot for the Royal Australian Air Force for over a decade and is also both a drone and photography enthusiast. Thanks for coming down and helping me share some fresh angles with the Speedhunters crew!
The Cutting Room Floor