Given its huge size, it's not unusual for multiple events to happen at the same time at Fuji International Speedway. So it didn't come as too much of a surprise to me when I found out that a time attack circuit session catering to European cars was going on while I was checking out the annual R34 Meet.
My main focus on the day was to shoot Skylines, so by the time I arrived in the paddock, most of the time-attacking Euro machinery had already left and just a handful of owners were still packing up. That's when I spotted something interesting amongst the stragglers – a track-spec, but road-registered Mercedes-Benz SL500.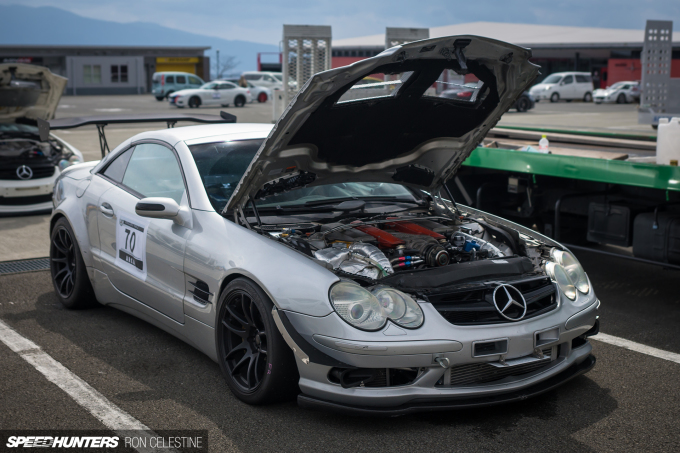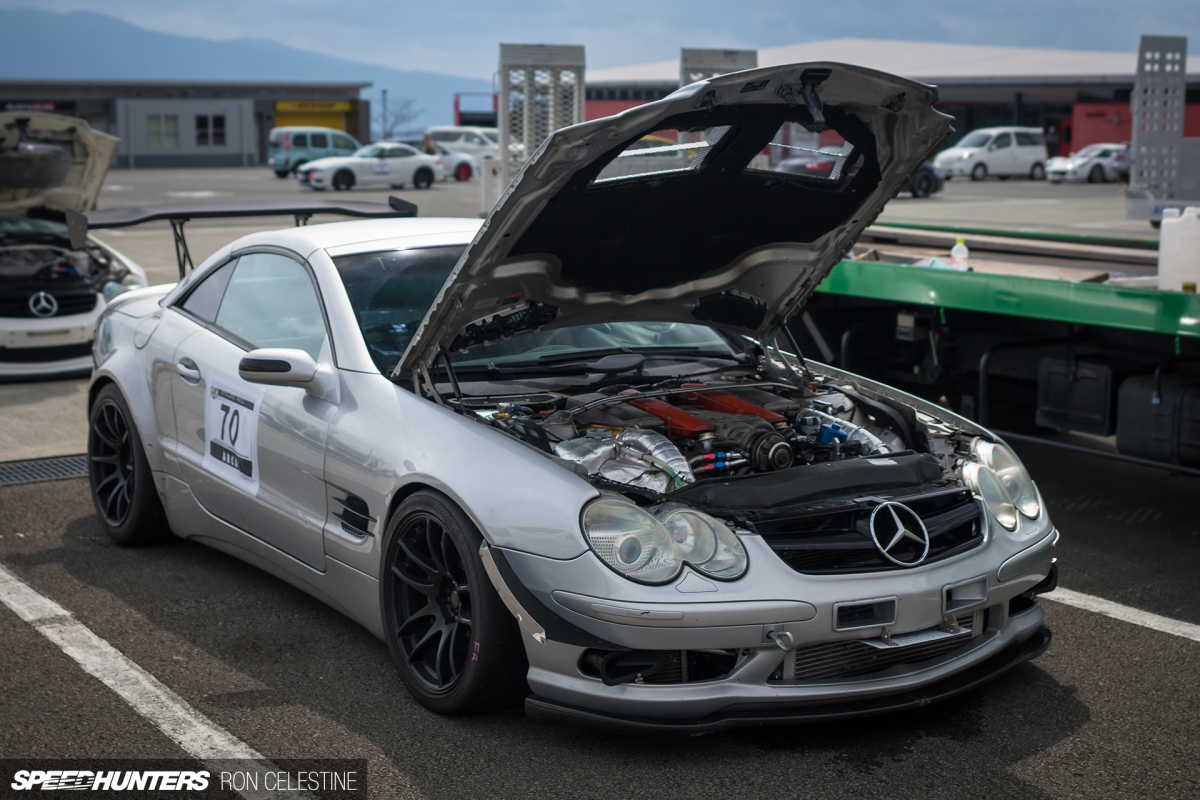 My curiosity was instantly piqued; the carbon fiber splitter, canards, air scoops and GT wing gave the small two-seater a real aggressive look. This was definitely something you don't see everyday, even the automotive melting pot that is Japan.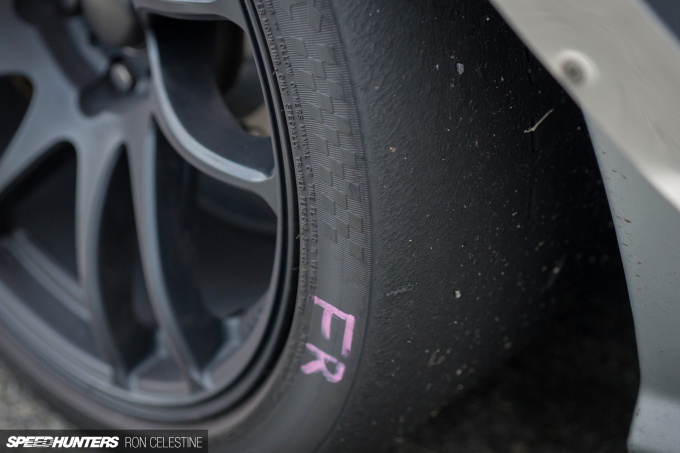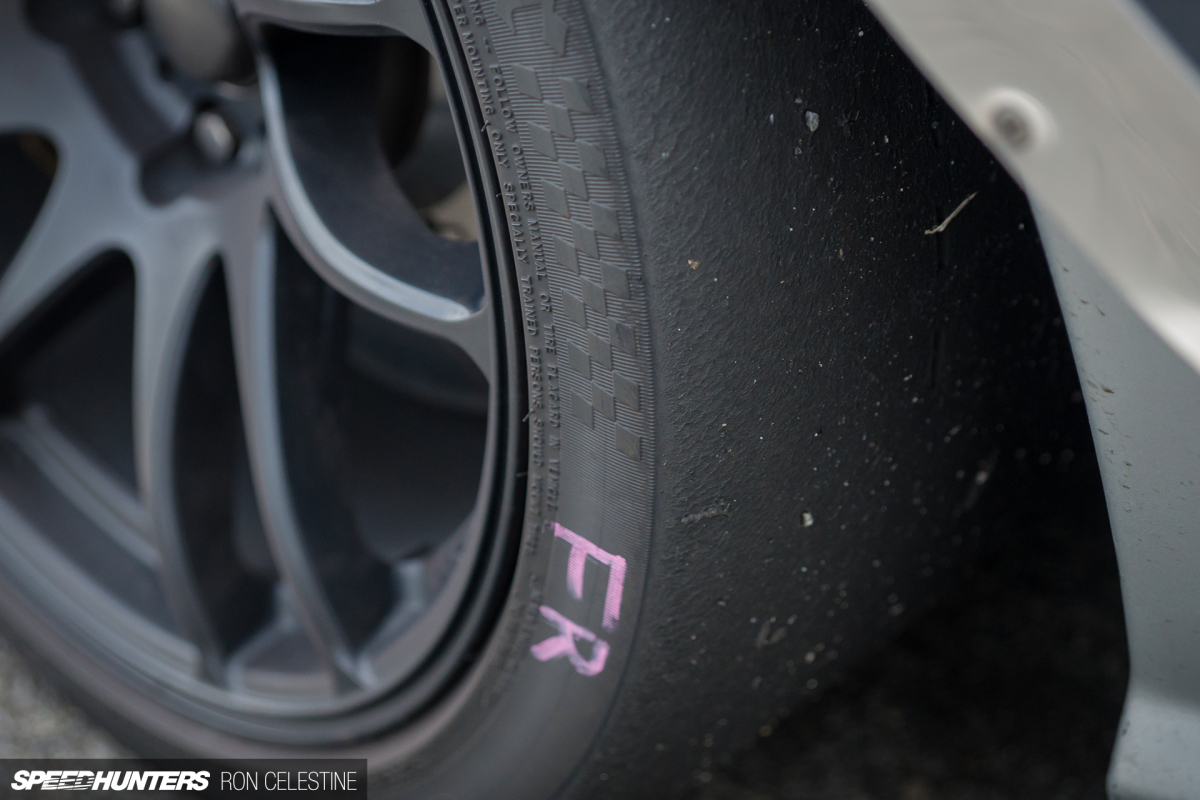 What stood out the most, however, was the 295×30 Hoosier slicks protruding slightly from the front fender wells. I could tell from afar that this car was built for a purpose.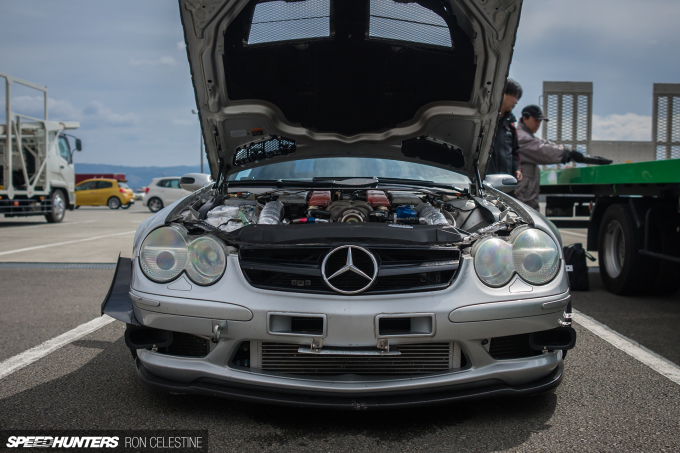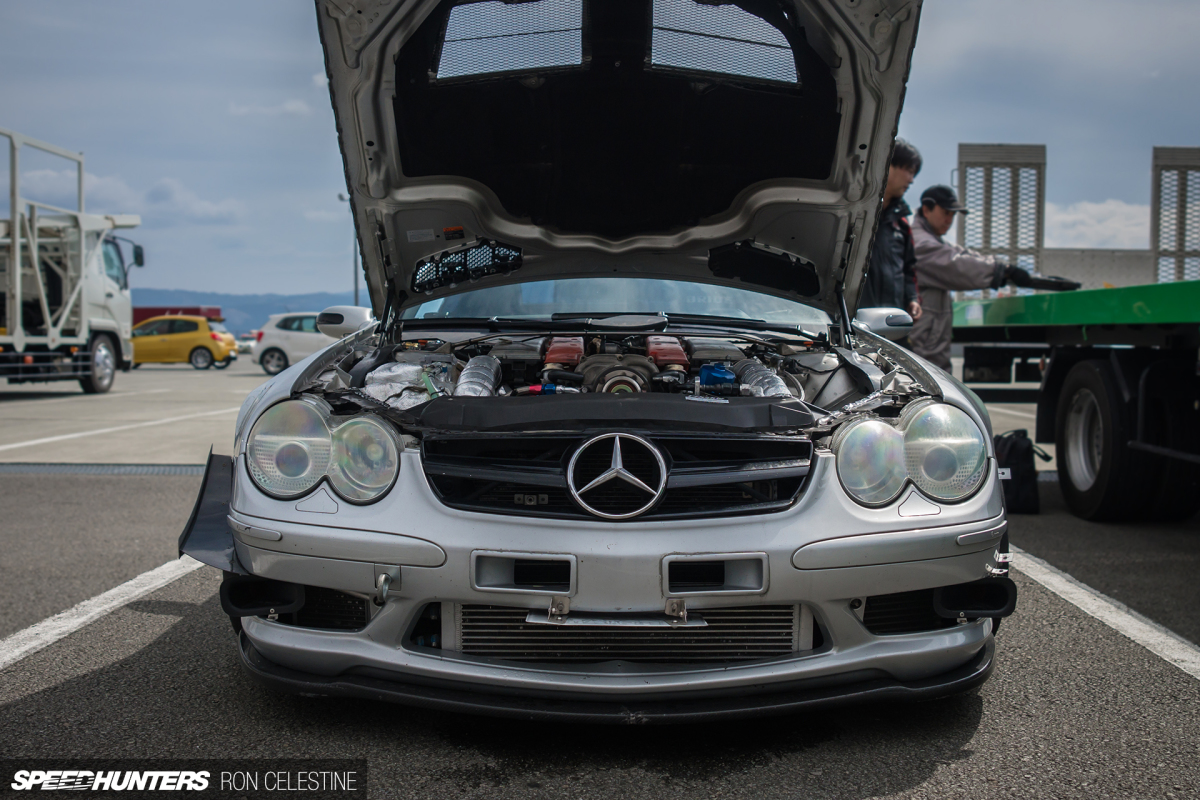 Unbeknownst to me, the owner was watching me poke around the SL500, and could obviously tell that I wanted to know more about his machine. Thus, he casually walked over, introduced himself, and asked if I wanted to see inside and what was under the hood. Yes I did!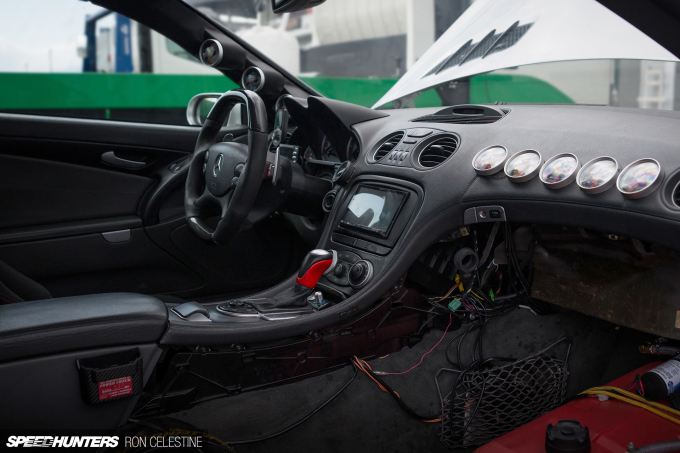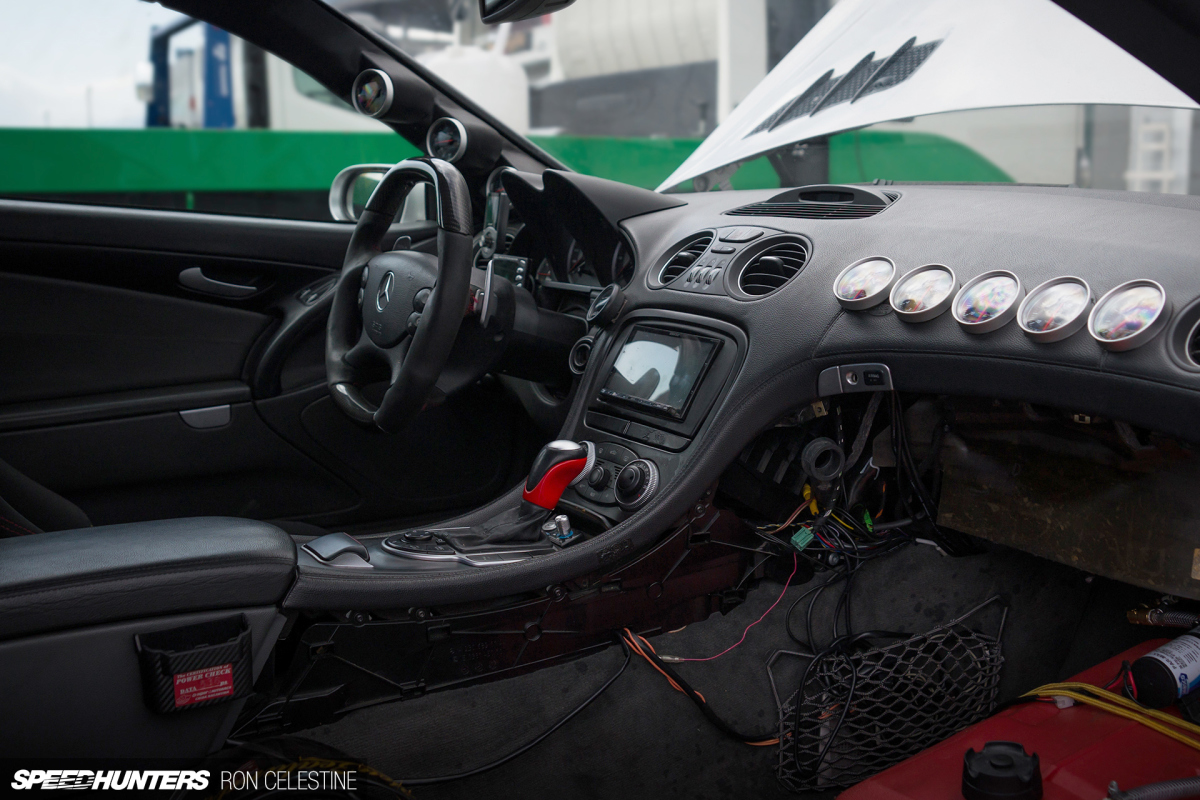 The interior hasn't exactly been stripped out, but there's only one seat and a JDM-style arrangement of gauges up the A-pillar and across the dashboard.
In the passenger side footwall sat a giant water jug with an electrical pump fitted to it. It's purpose? With a flick of a switch, water is pumped to the front of the car and sprayed across the intercooler core for some extra cooling.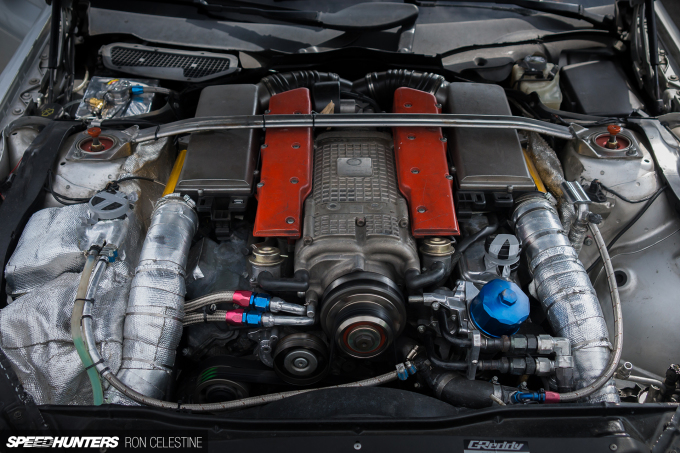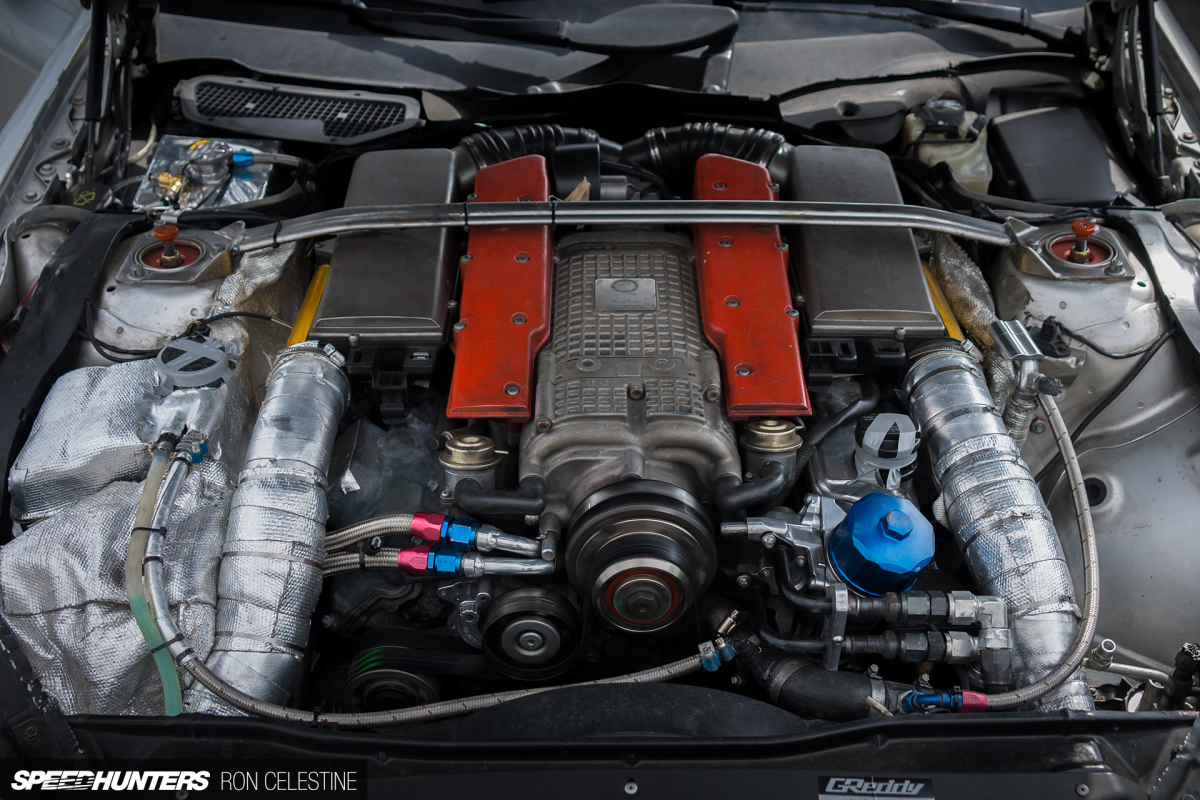 In the quest for power, the SL's original M273 V8 engine has been removed and replaced with its supercharged brother – the AMG M113. With a few tweaks here and there, the owner told me it's now outputting around 550 horsepower.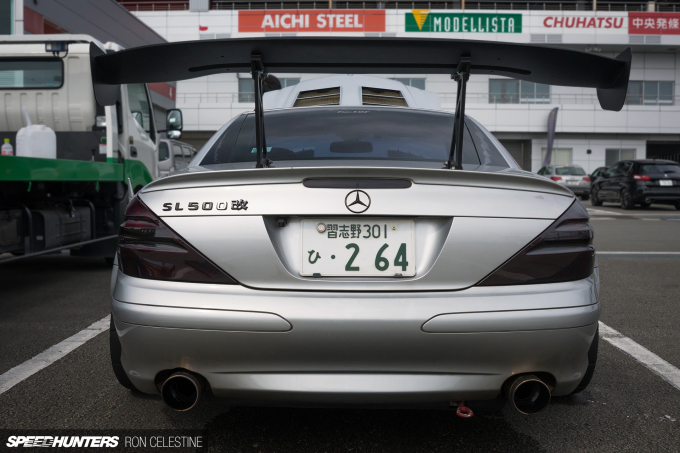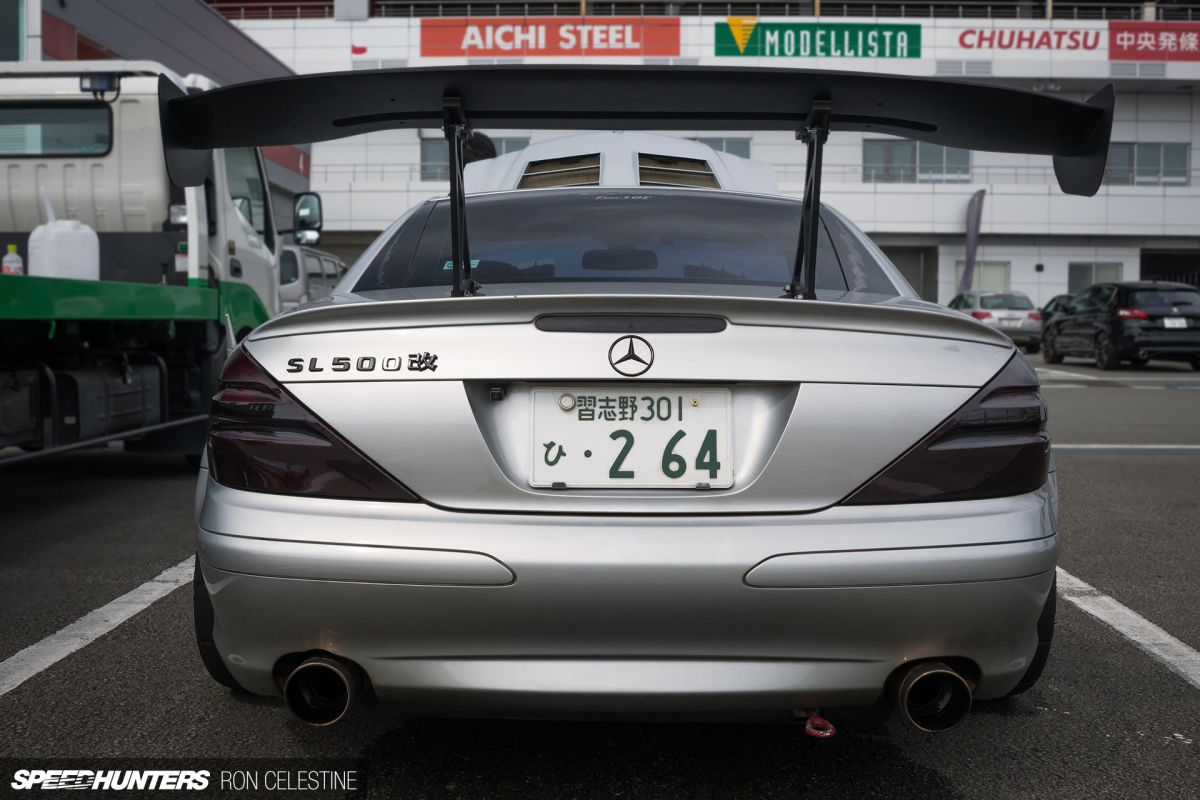 I definitely wasn't expecting to find a time attack-spec Mercedes-Benz at Fuji Speedway while attending a Skyline meet, but I'm pleased I did. Hopefully I'll be able to see it in action in the near future!
Ron Celestine
Instagram: celestinephotography