Putting Emphasis On The Link
Some cars I shoot turn out to serve more of a purpose than just being a single, isolated feature. Let me explain…
You see, back last fall, a few days prior to the SEMA Show, I got to spend some time with the Liberty Walk S30 Fairlady Z. Aside from the fact that it was strange seeing the car in the US after I had walked past it at the LBW HQ outside of Nagoya a month or two prior, I didn't realize that it would turn out to be a shoot I'd hang onto for so long.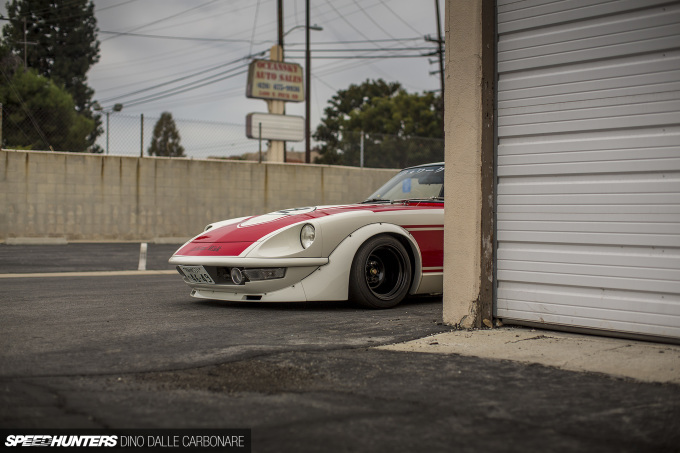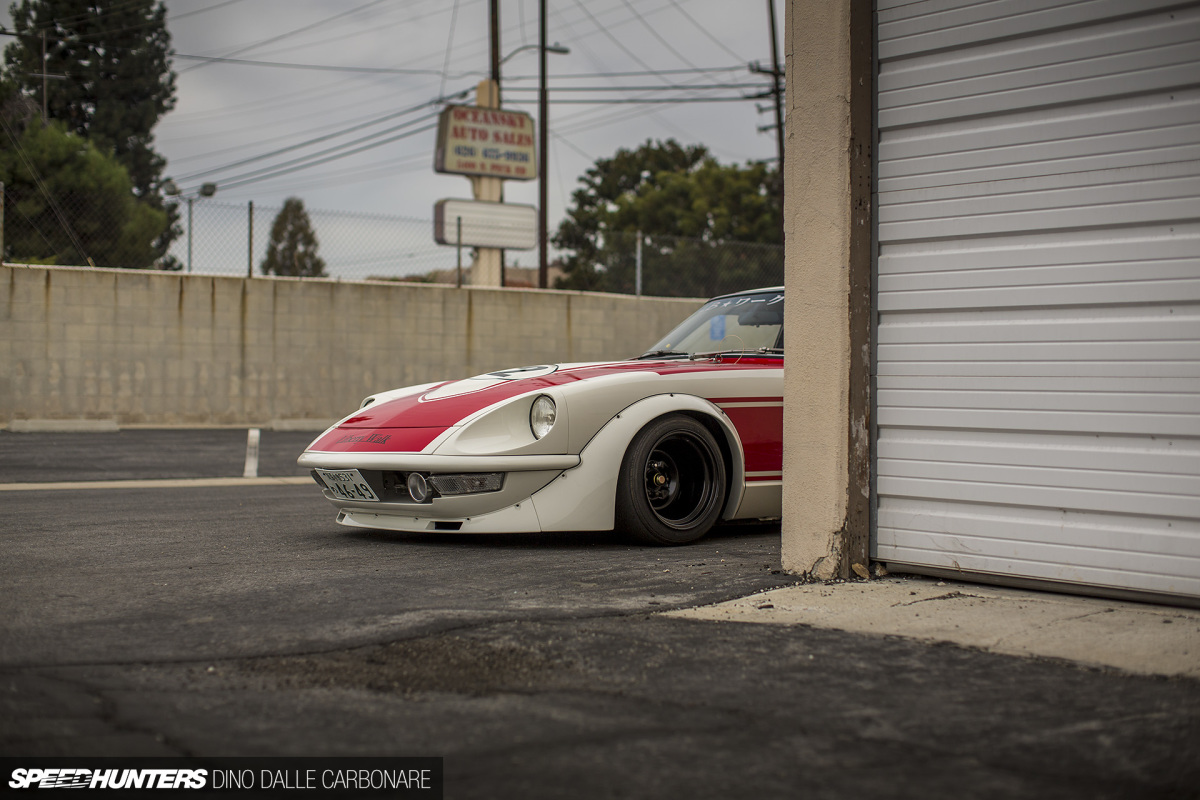 There was nothing groundbreaking about the car; it was rebuilt early last year, but still based on the S30 we first saw five years back in Kato-san's rather eclectic car collection. If you follow Japanese car culture, there's a good chance you'd have seen it pop up in its refreshed state on our social feeds more than once.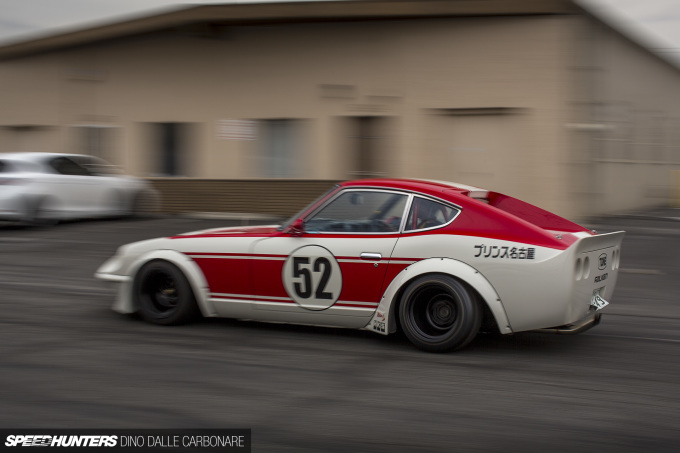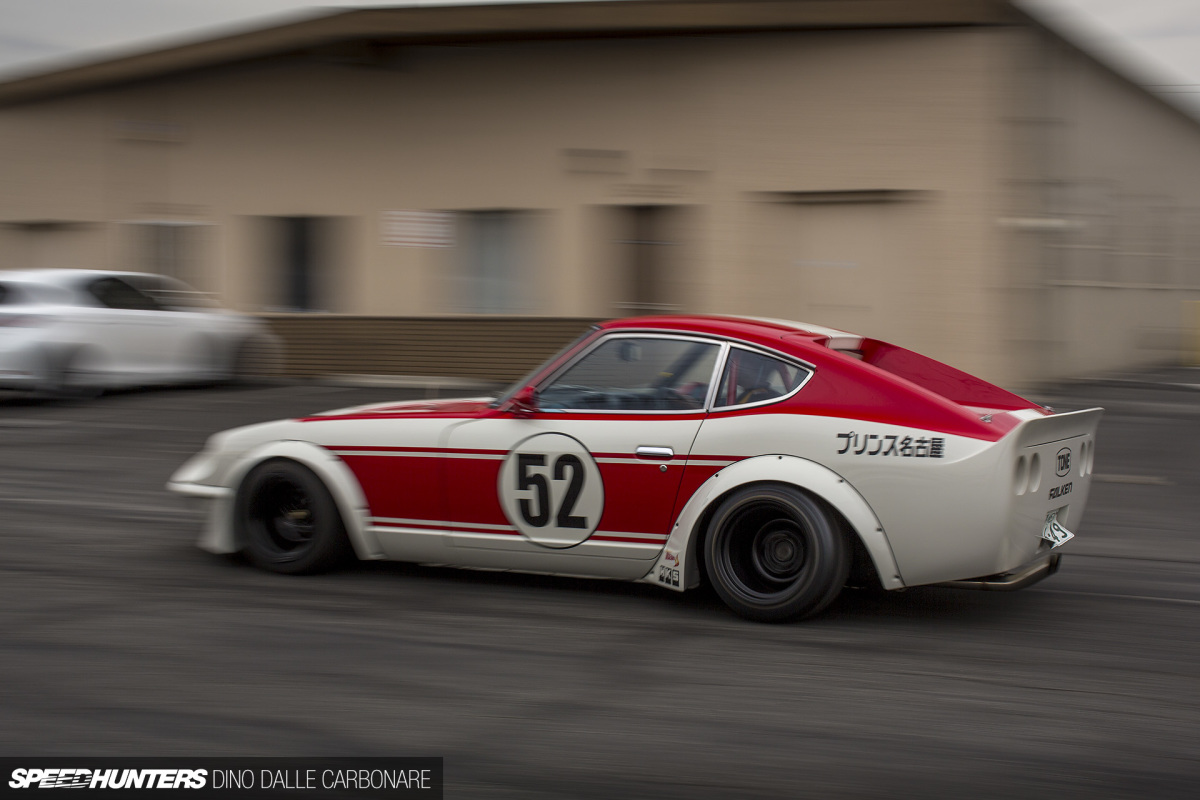 I hadn't shot the thing, but having it in front of me on US soil made it irresistible – I just had to immortalize the Z for Speedhunters. With the mayhem that was the 2016 SEMA trip, I didn't end up looking at this set of pictures until I was back in Japan a few weeks later.
This meant the SEMA Show had come and gone, and again Liberty Walk had been well represented at the event with a couple of McLarens and countless other show cars wearing their kits. It was around the same time that I was talking to the LBW guys, who told me of their plans for the Tokyo Auto Salon – another McLaren, a Mazda Savanna RX-3 and a Ferrari 488 – and then the idea to take two of the cars to the Geneva International Motor Show in Switzerland. It sounded crazy, but that's how Kato does things; he's out to impress and doesn't do things by halves.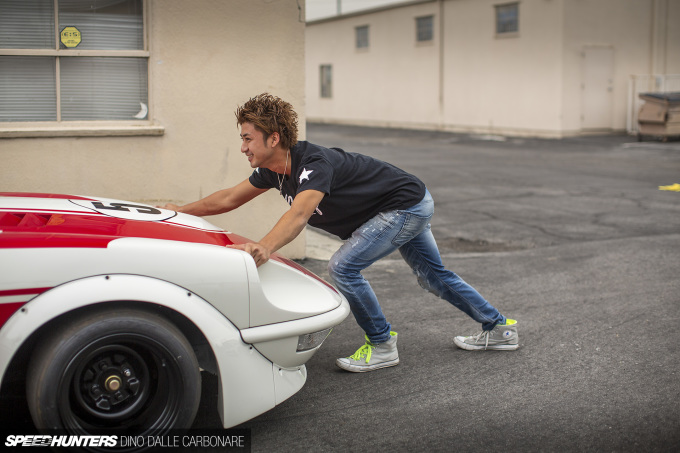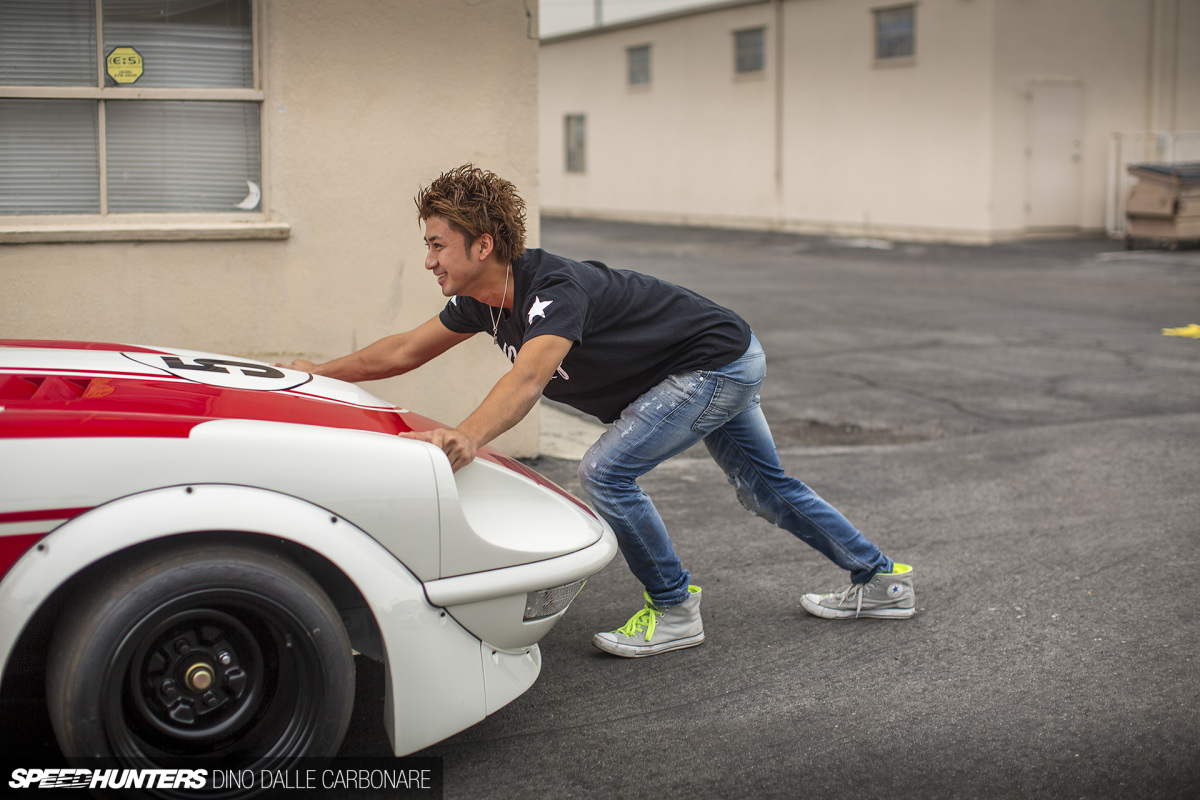 So I thought about the S30 again. I decided to prepare the pictures for posting, but when I got to writing I stopped. I thought it still wasn't the right time, especially after reading the mix of comments in the features I did on the 650S and RX-3.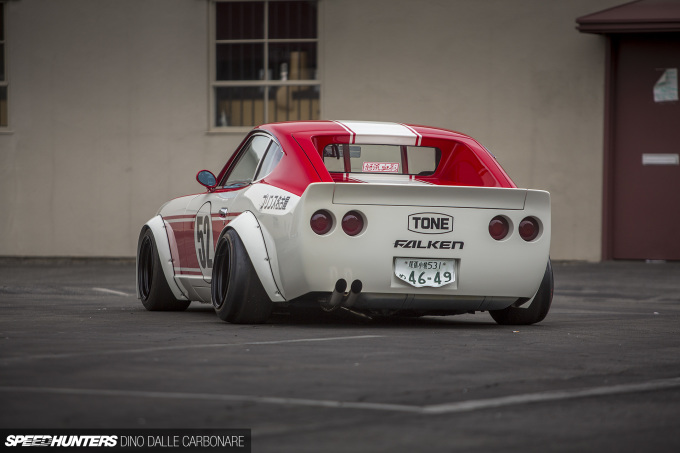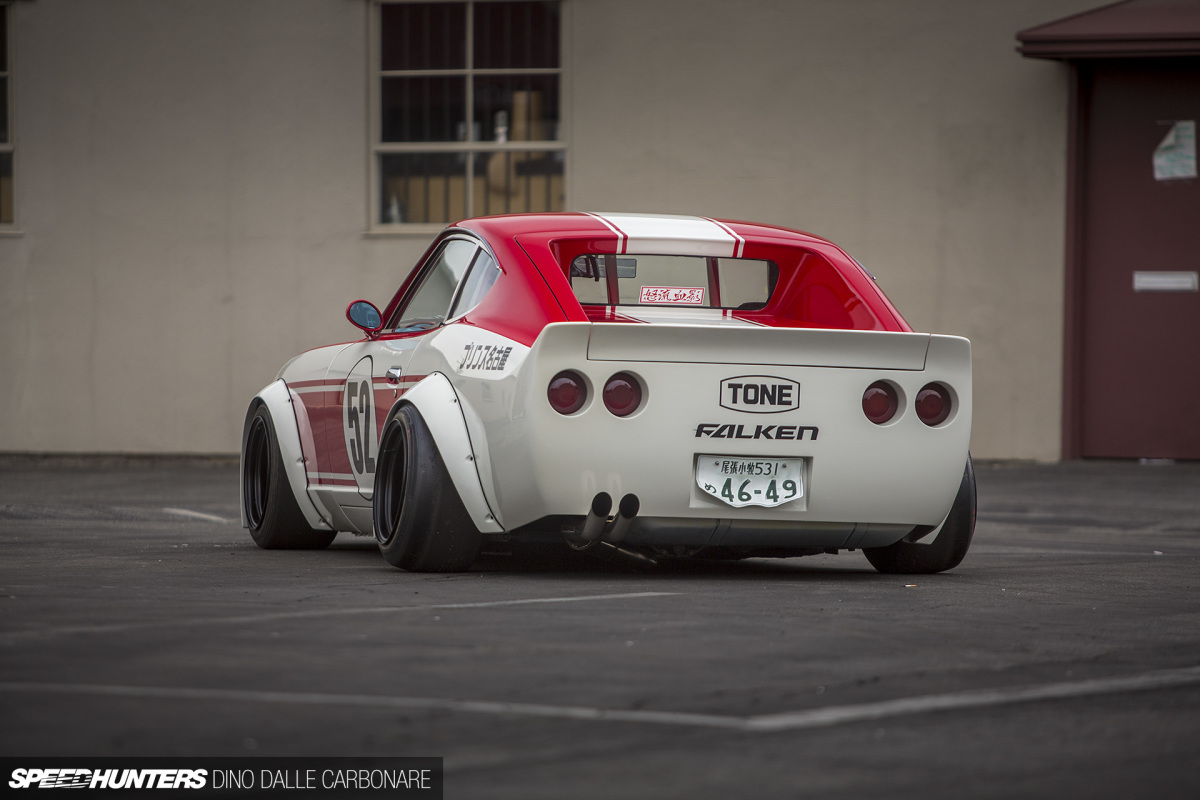 I decided to wait and see how they did at Geneva, which brings us up to this moment.
You see, the Z is more than just another one of Kato's cars; it indirectly explains what LBW is, why their style looks like it does, and how the brand has developed so much energy.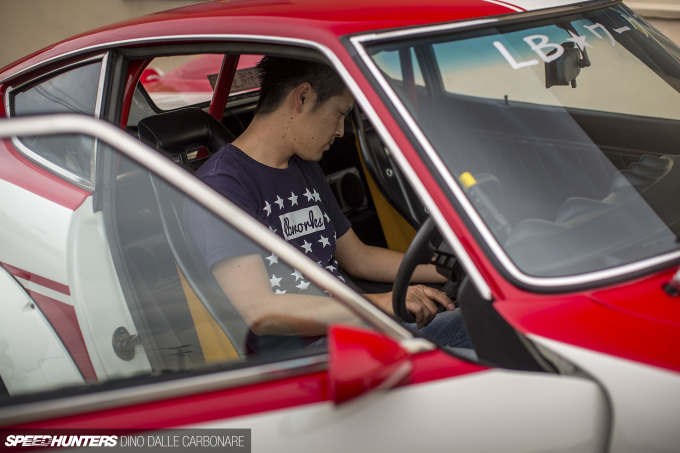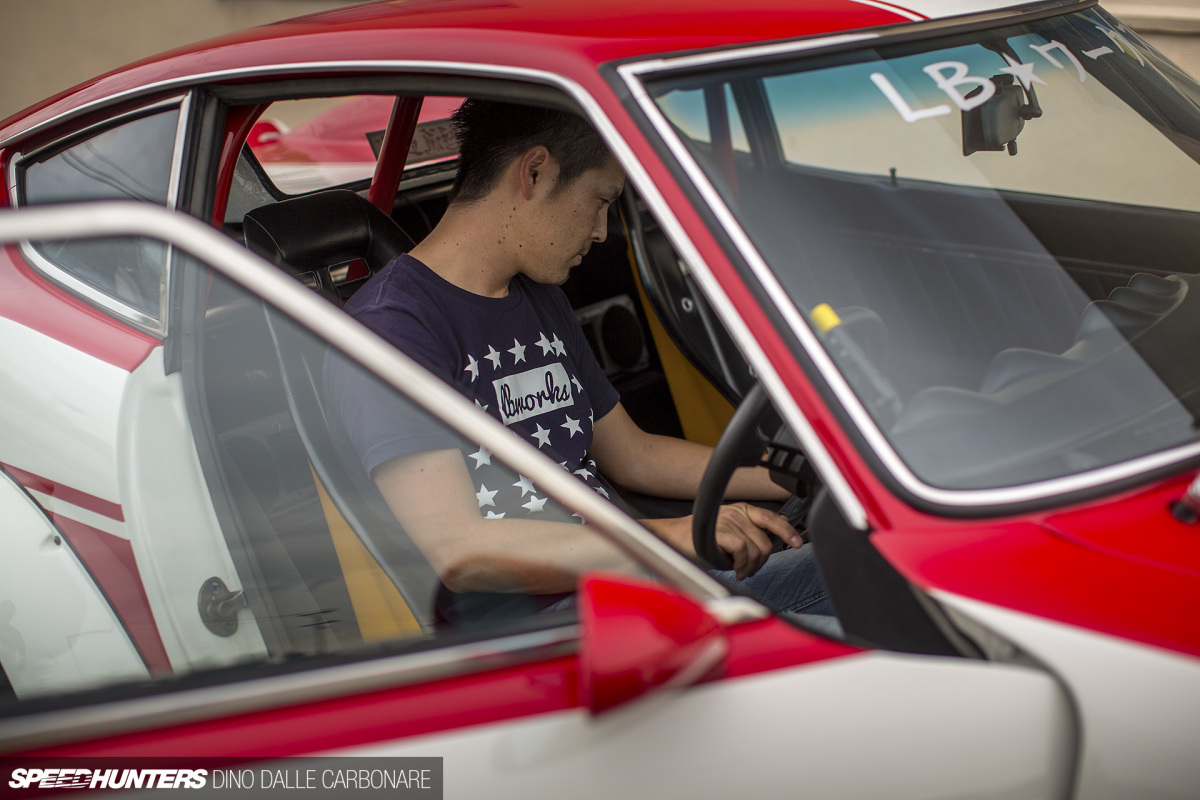 Kyusha cars customized in Kaido Racer style, slammed to the ground and sporting the tightest and most aggressive fitment possible are what define Liberty Walk. Their modern cars aspire to this style, yet execute it with a more contemporary approach. It's Yankee style for today.
The traits are all very much there though; the cut and over-fender equipped arches, the custom aero, the stance, and the aggressive wheel and tire fitment.
Before you say anything, and before we start looking at this Z in more detail, let me make one thing clear – I'm not here to make excuses for this style. I've been accused of doing it before via the comments section, but if you think an excuse is what this is, you are misunderstanding it all. I just want to make the style understood. Far too many people with a negative outlook dismiss what Kato is doing, but he's just applying his modern day interpretation of Kaido Racer style to contemporary cars. Is there anything wrong with that? Recognize it at least, because it's a link to the past, to a style that still exists in Japan and is regularly applied to JDM classics.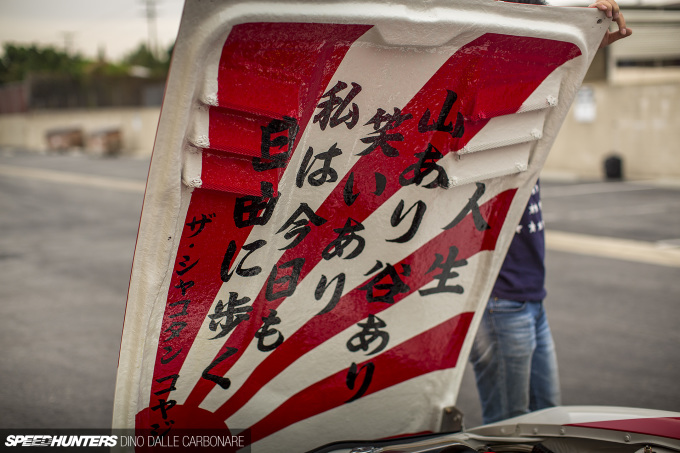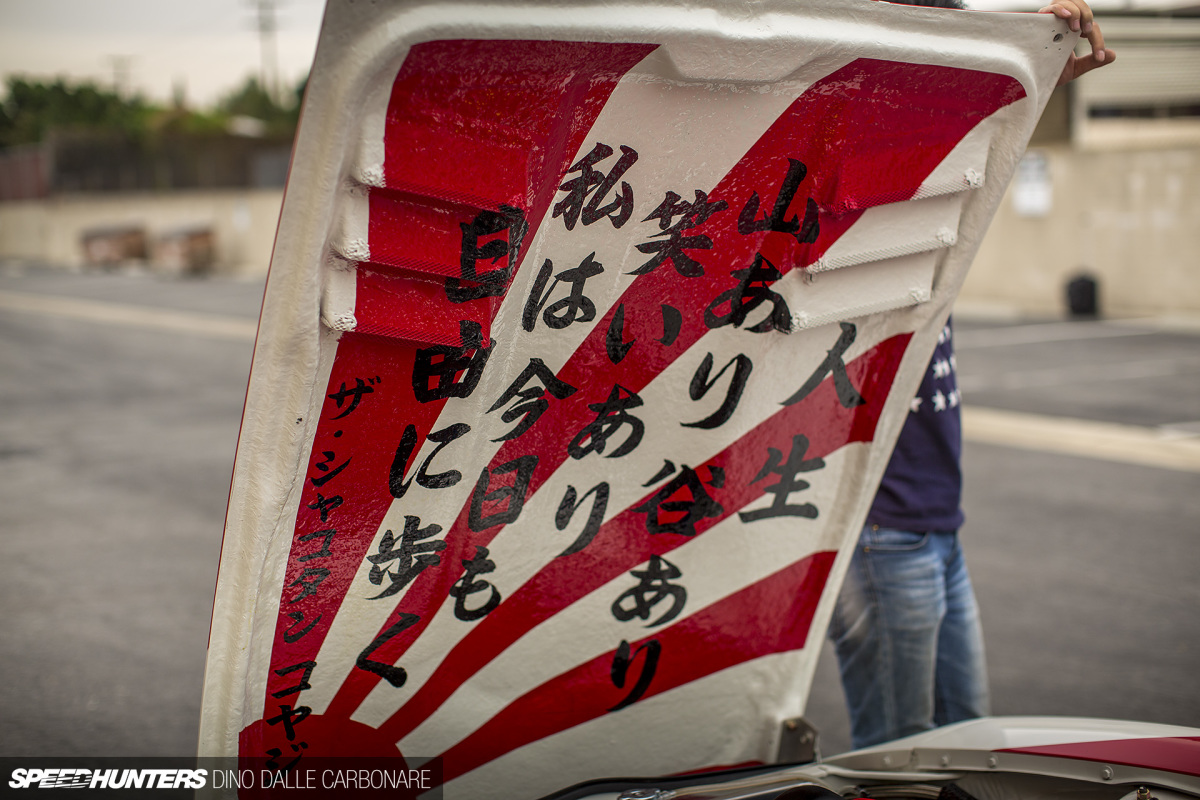 Yes, this may well be the longest introduction ever, but I'm not apologizing for it, as I felt I needed to make the point again. Now it's time to examine this shakotan Z…
Power Is At The Core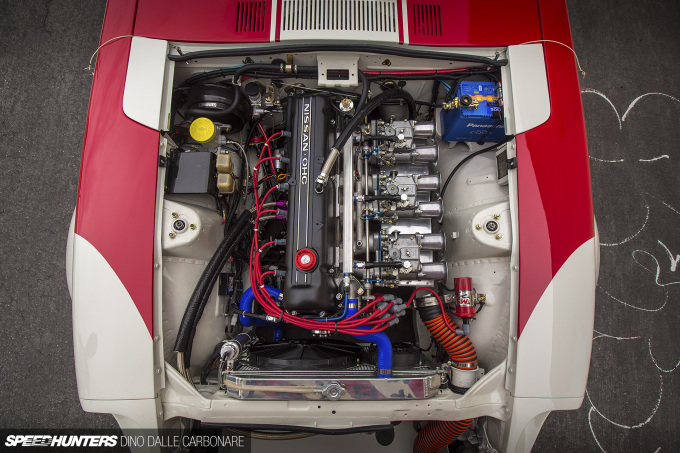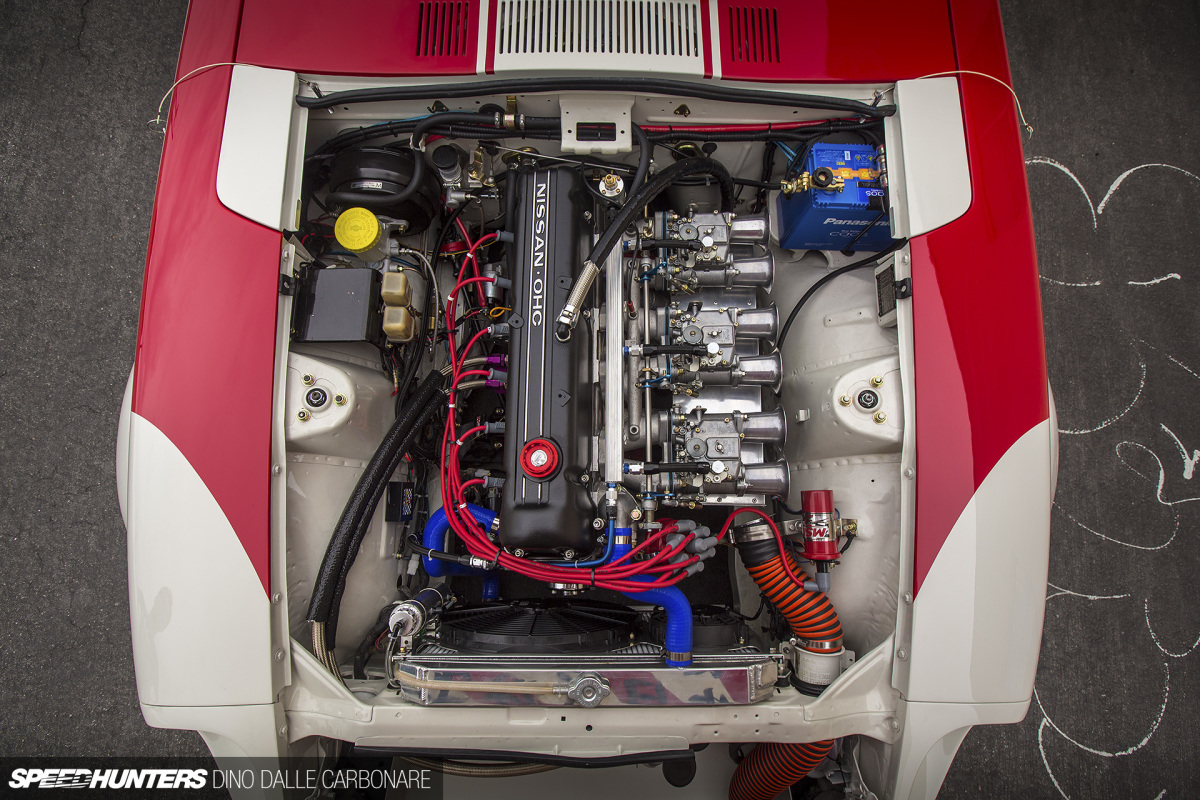 One thing I love about these cars is that the engine and mechanicals are never forgotten. A lack of performance modifying would be my only complaint about the modern day execution of this Kaido Racer look, but then again, most of the cars it's applied to already have decent power out of the box. I'd rather see crazy tuning to match the looks, though.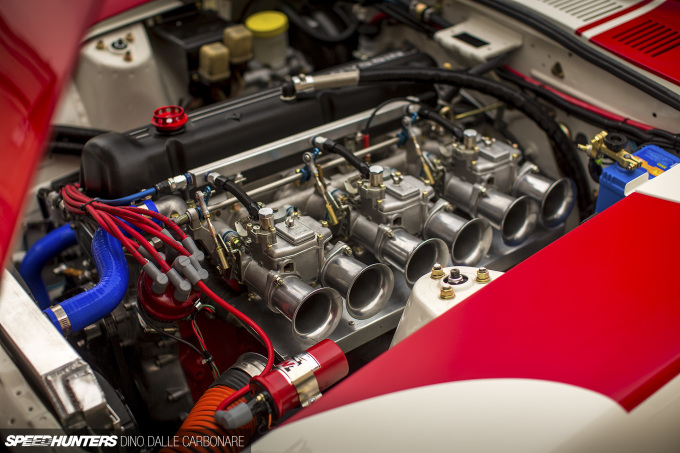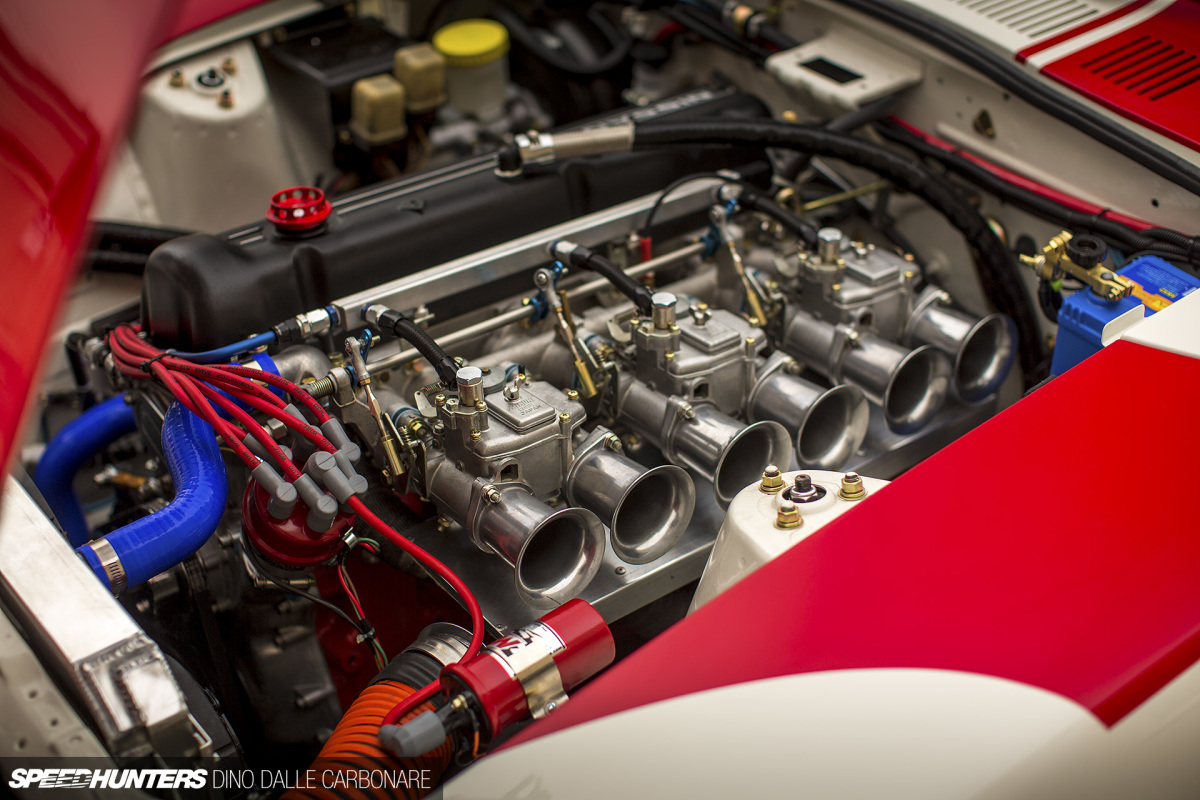 As you can see, this is a Kaido Racer built right. The L28 base engine was tired and in need of TLC, so it made sense to build it up properly. That task was given to the guys at Garage Okazaki, Nissan specialists who know how to extract decent and reliable power out of these old straight-sixes. The block was honed and bored to accept the larger KEW high compression pistons, and rods and a new crank from the same maker were also fitted. This has increased capacity to just over 3.0-liters and sets a decent foundation for the cylinder head work, which is where real gains are found in the L-series.
To make it sing properly, there's a 75-degree Garage Okazaki camshaft which actuates larger diameter valves on both the intake and exhaust sides, all resting on recut seats. The head's seen plenty of porting and polishing too, allowing the motor to rev to 8,000rpm and get the most out of the fuelling the Mikuni carbs provide. As you can imagine, the response and sound are out of this world.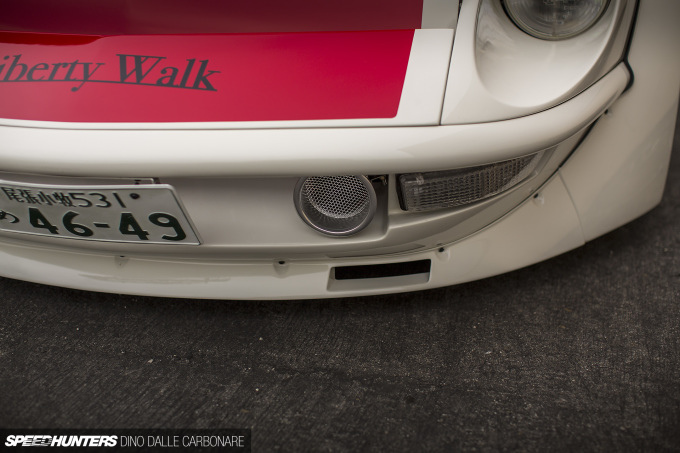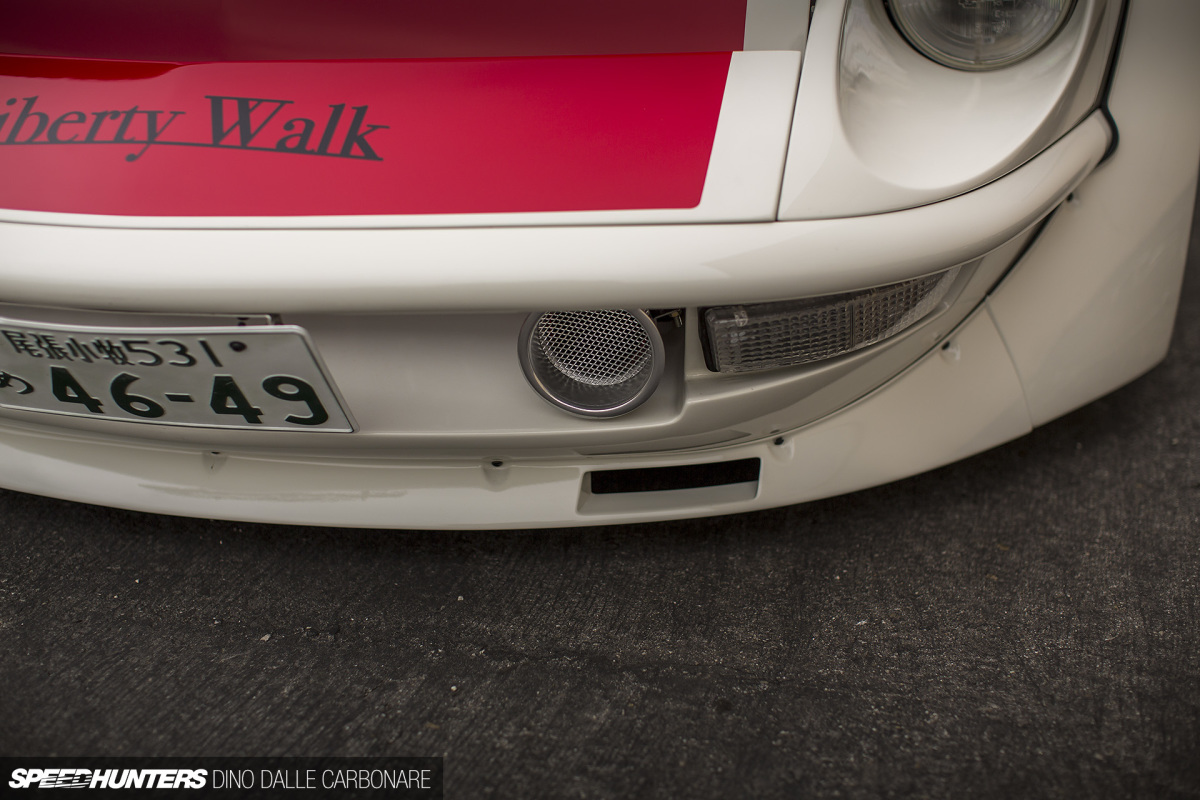 To direct as much air towards the six trumpets an intake has been opened up on the bumper.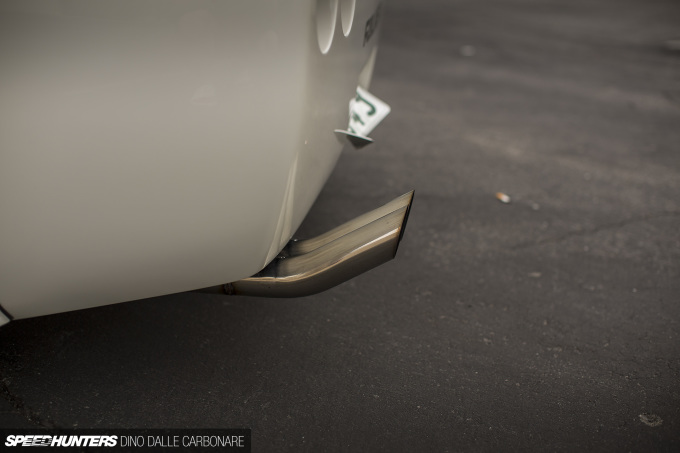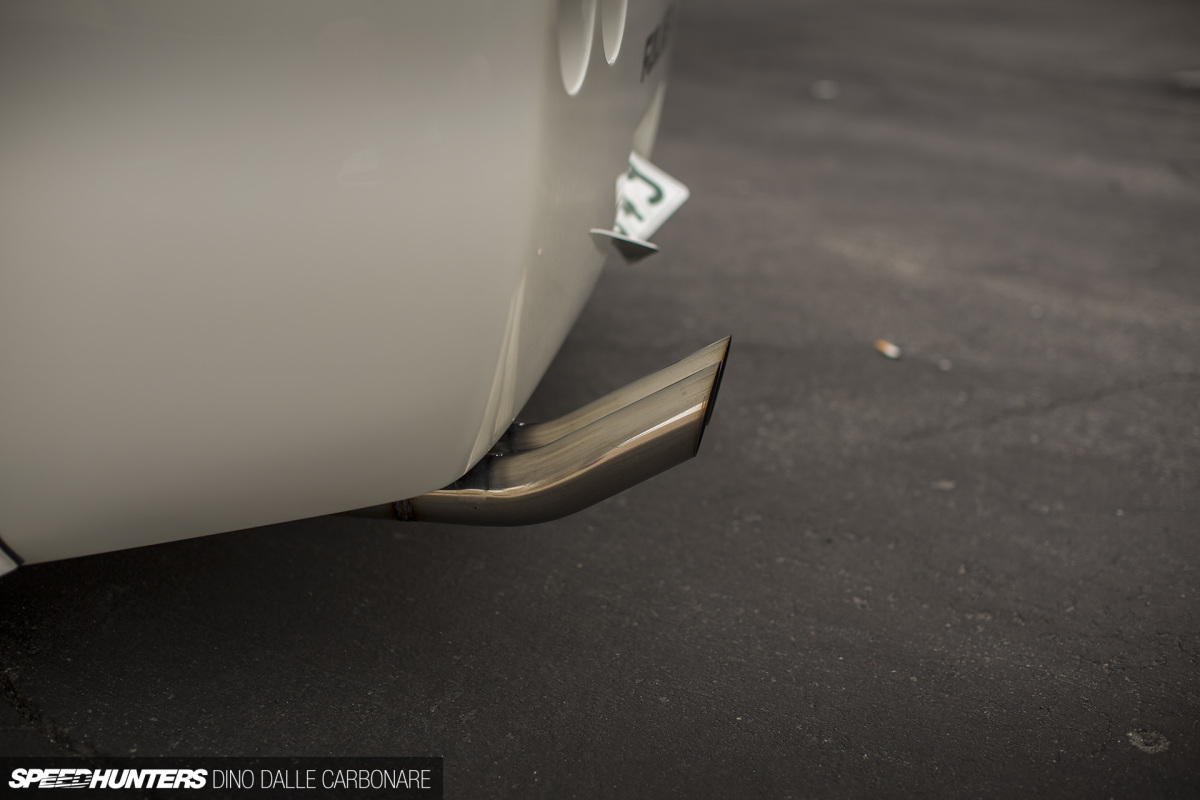 The rest of the concerto is enhanced at the rear with the upward-turned twin exit exhaust (no takeyari here!) which adds a nice raspy note.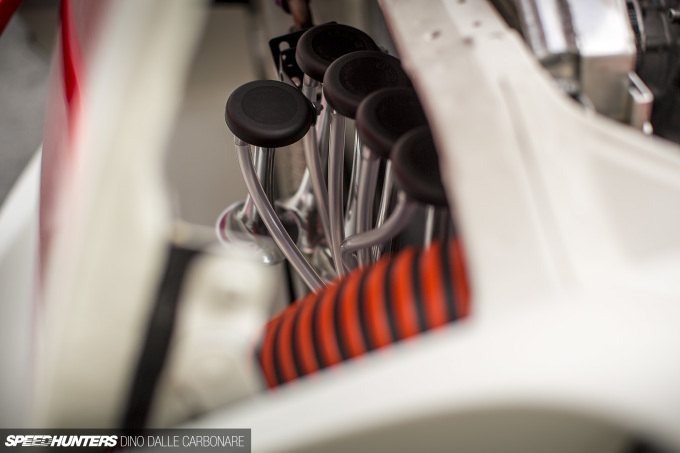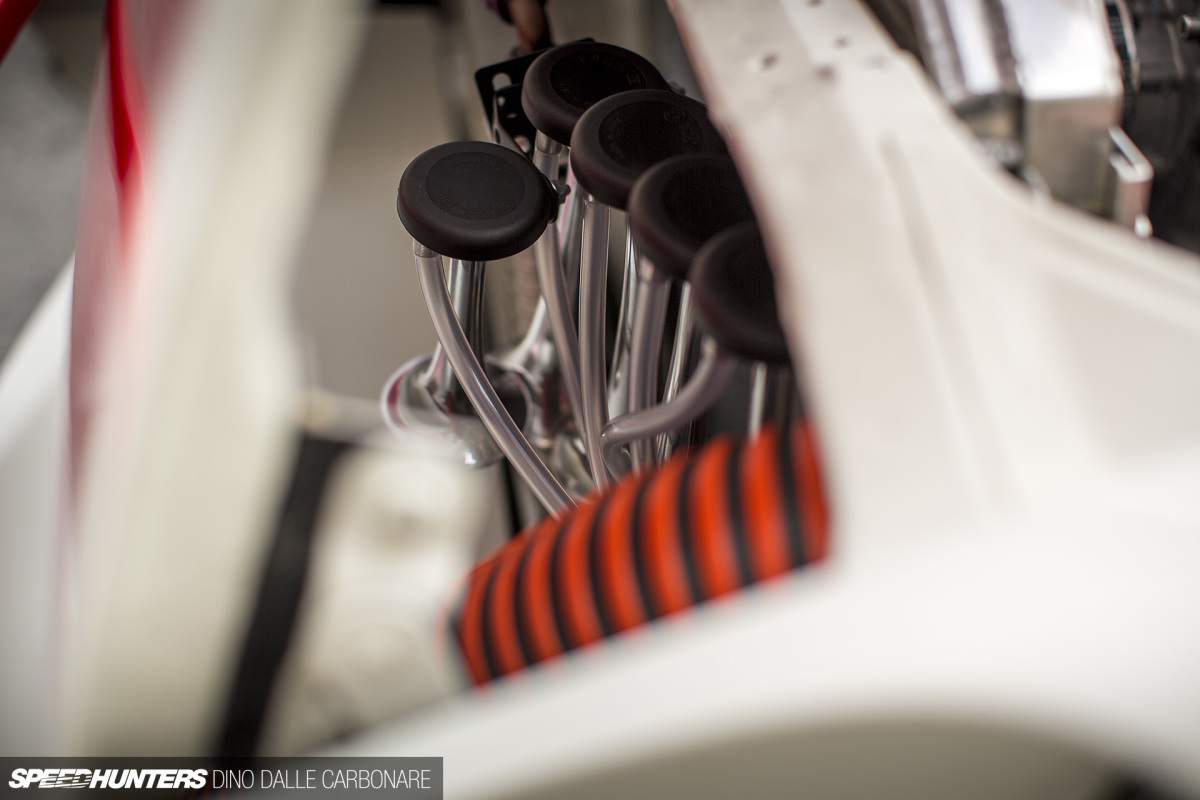 And no car of this nature could be considered complete without an airhorn setup, this one proudly playing The Godfather theme song.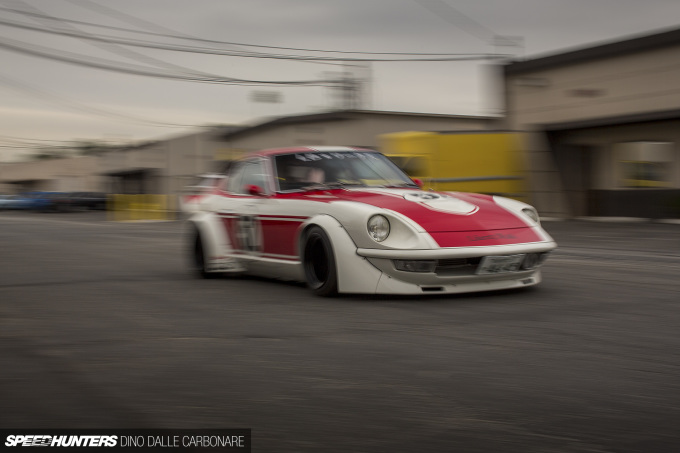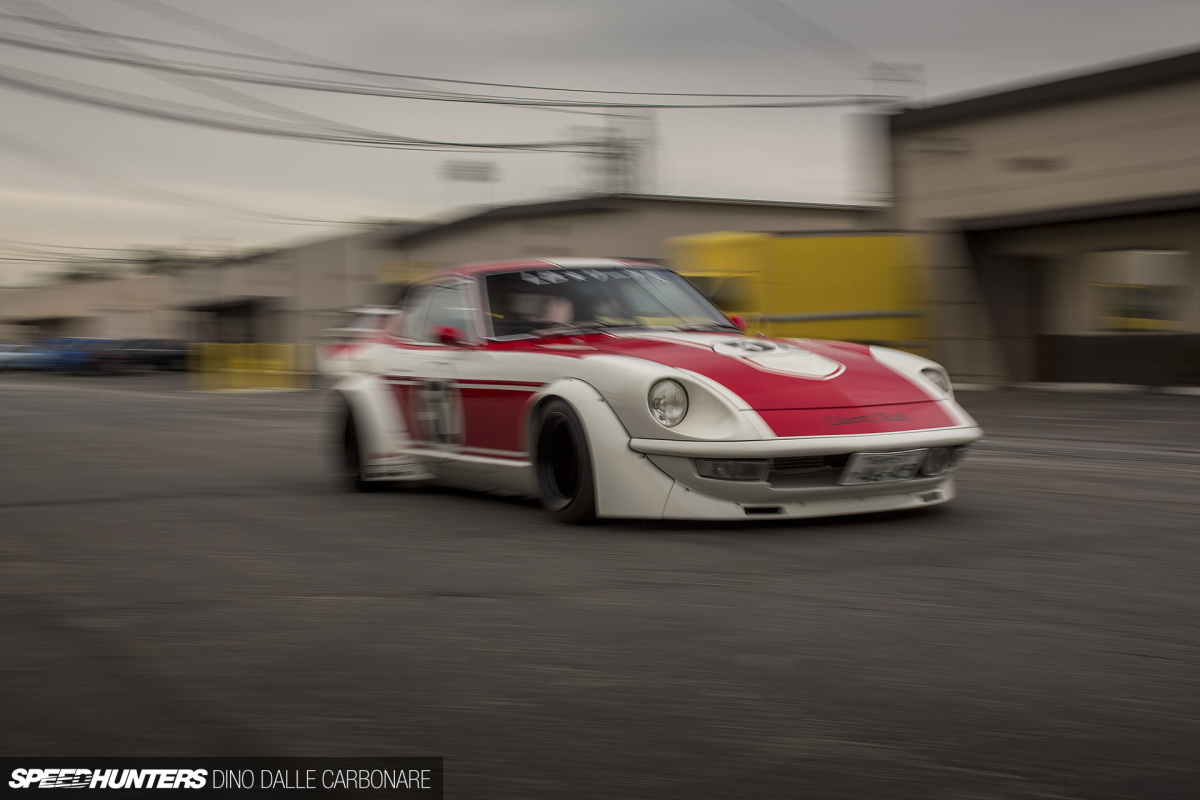 Perfect!
Getting The Style Right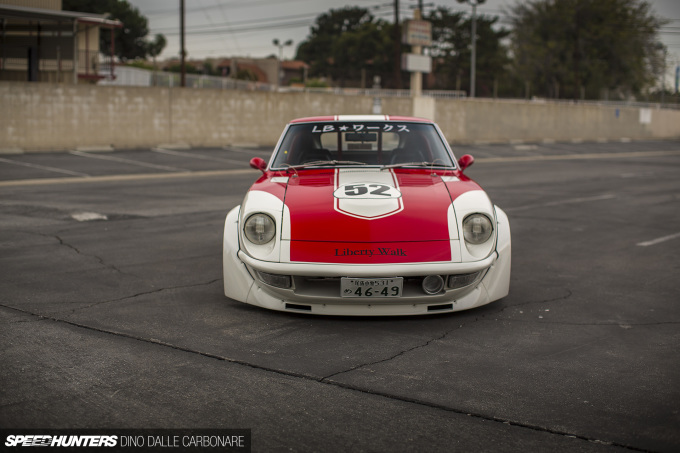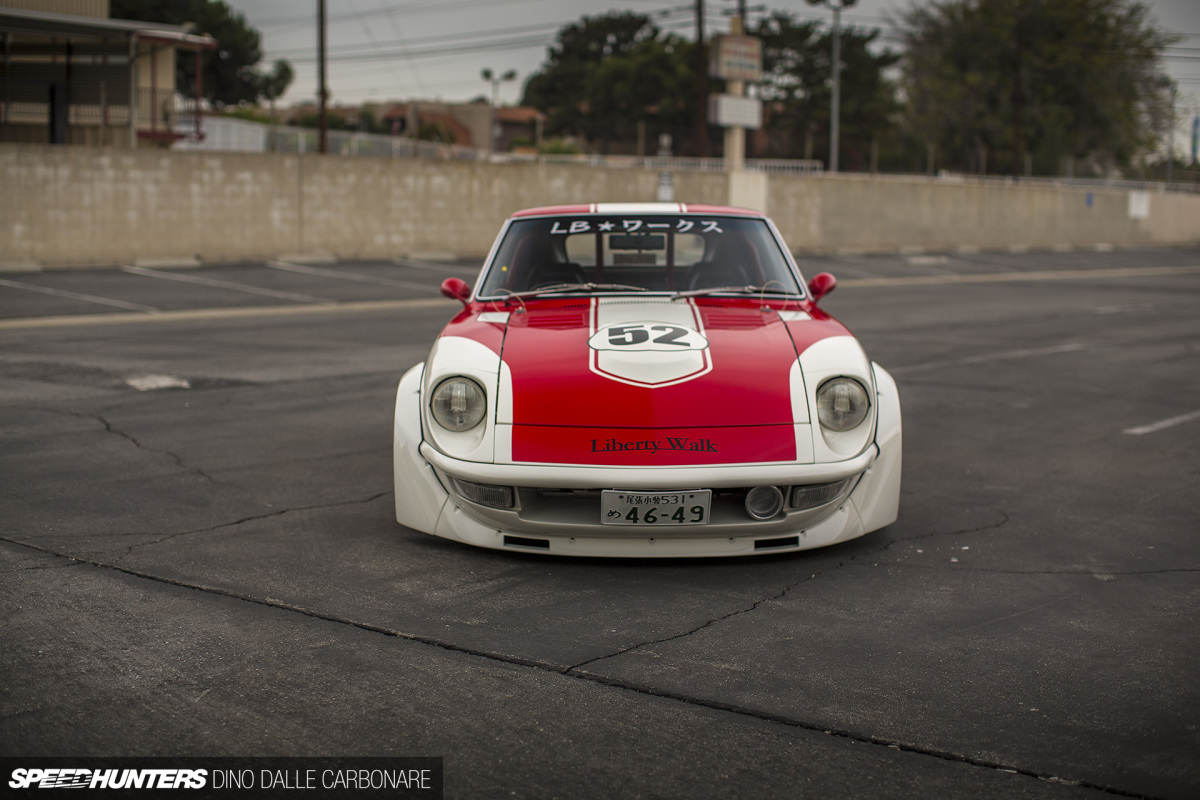 The Z looks aggressive yet still very much recognizable – from the front anyway.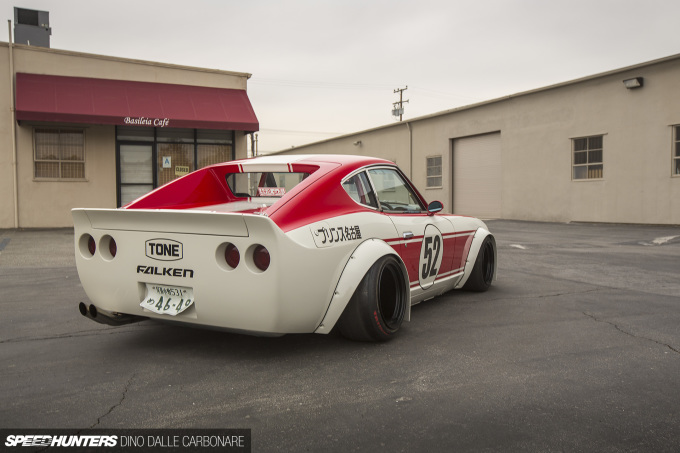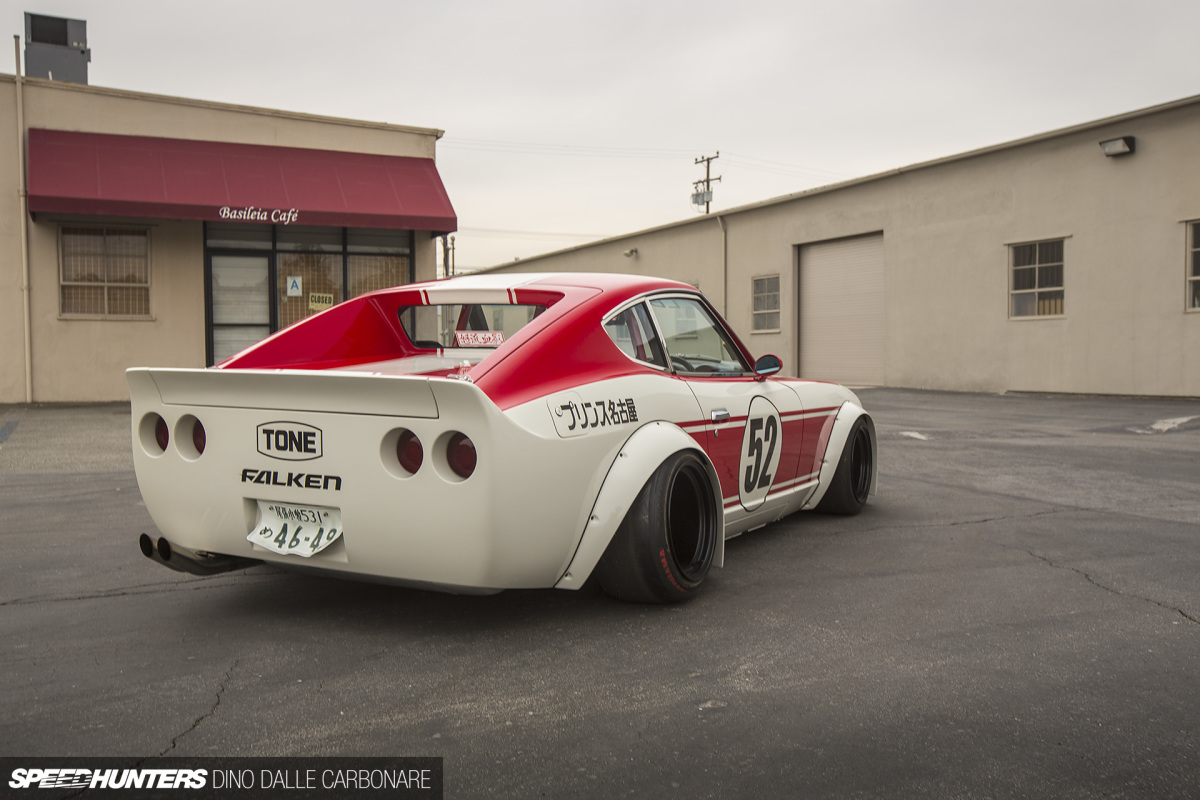 The previously added Airone R-gate conversion has completely altered the S30's back end. It's a curious style but very prominent in Kaido Racers, something done to add Group 5 silhouette racer lines. In this instance that makes little sense; the S30 is a '70s machine that was never subjected to the Group 5 regulations of the '80s.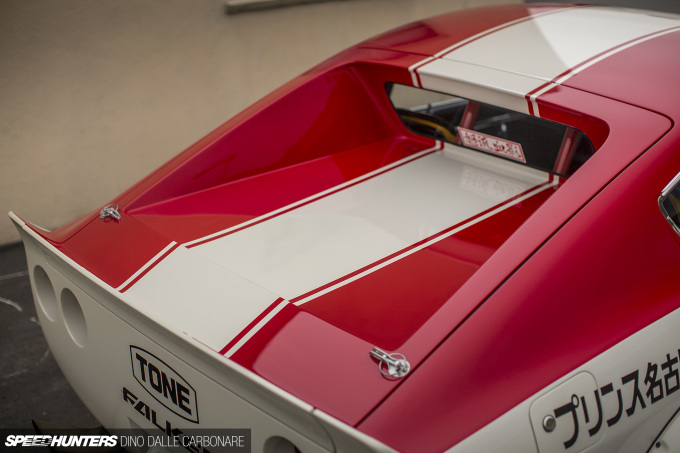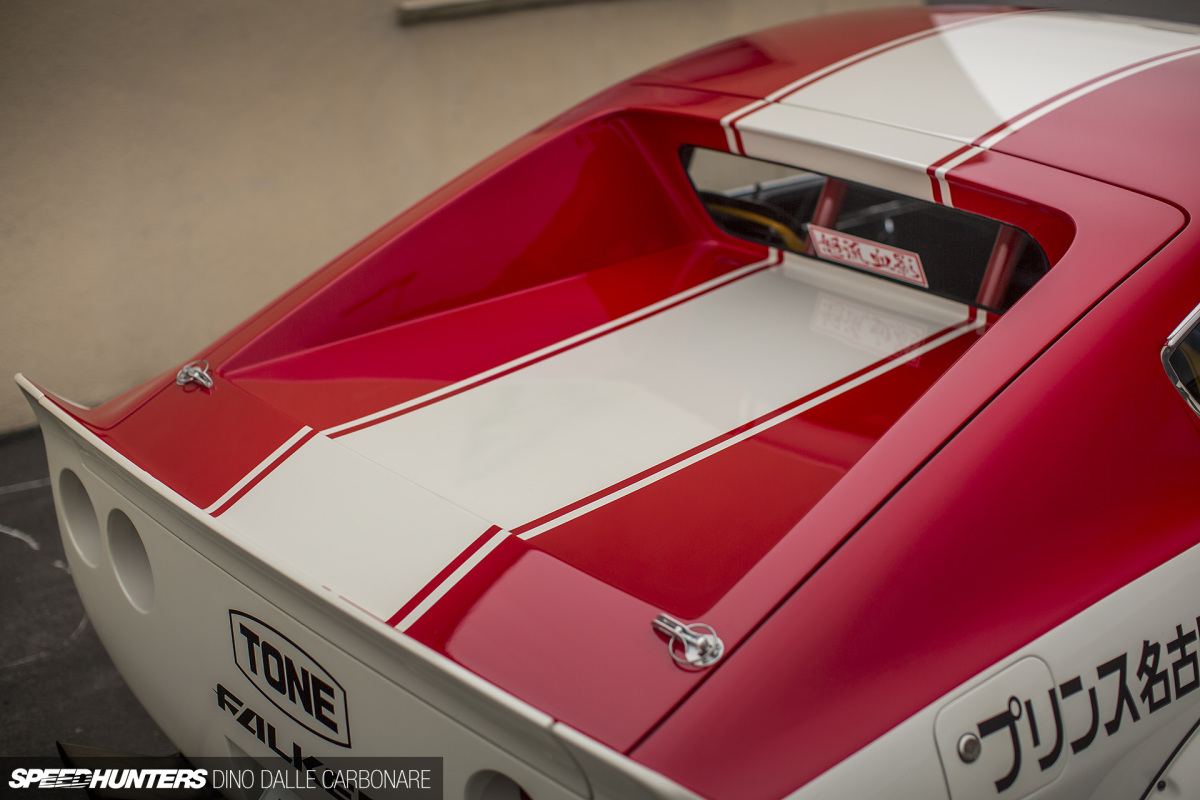 It's obviously a style that evolved later on though, and the S30 was a prime subject for the look. It's crazy how much the flat hatch with the smaller vertical rear glass changed the Fairlady's profile.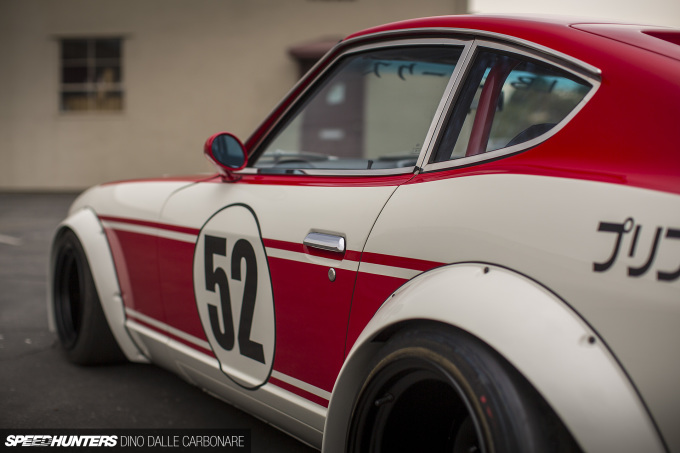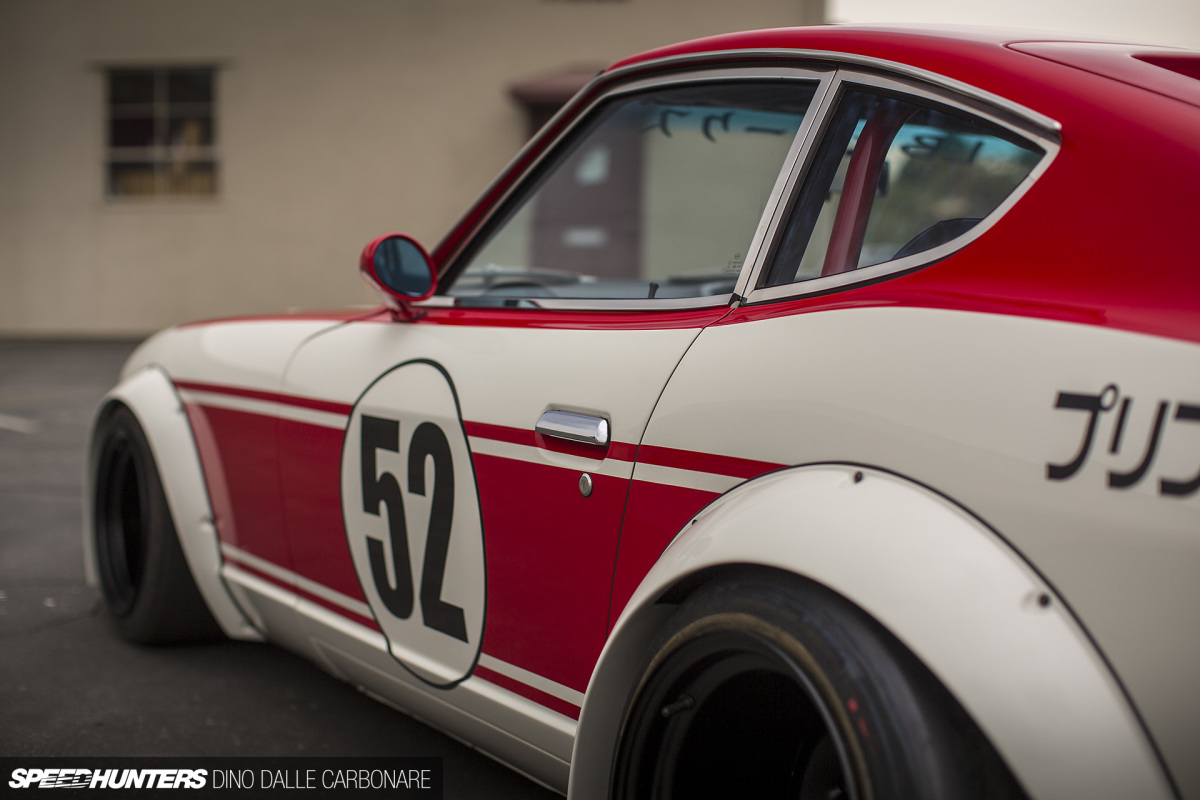 Then we come to the stance.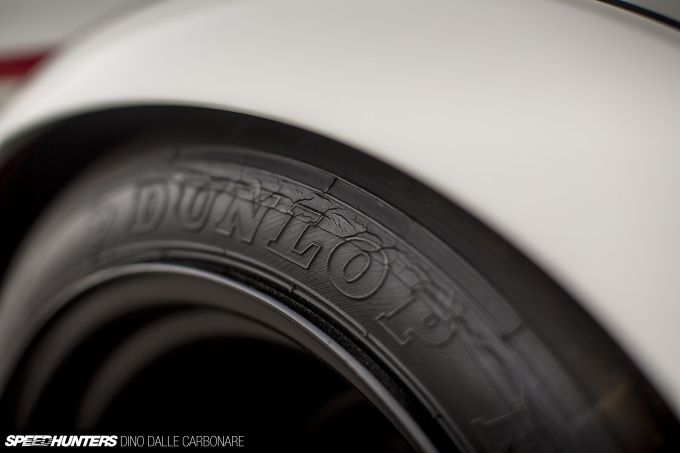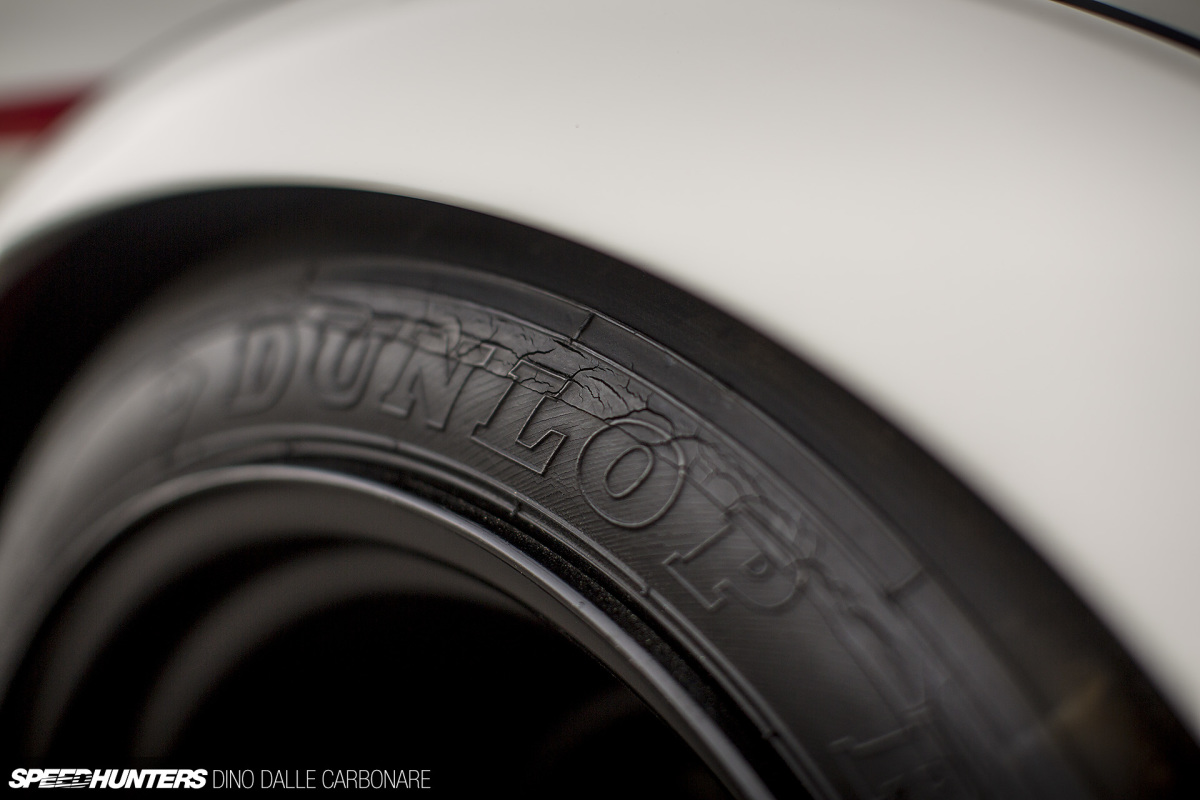 While the car was sitting on coilovers in Japan – and these cars must always rock a static stance, for ease of transportation to the US it was set on air suspension. Apparently it was the only way to get the car into the container.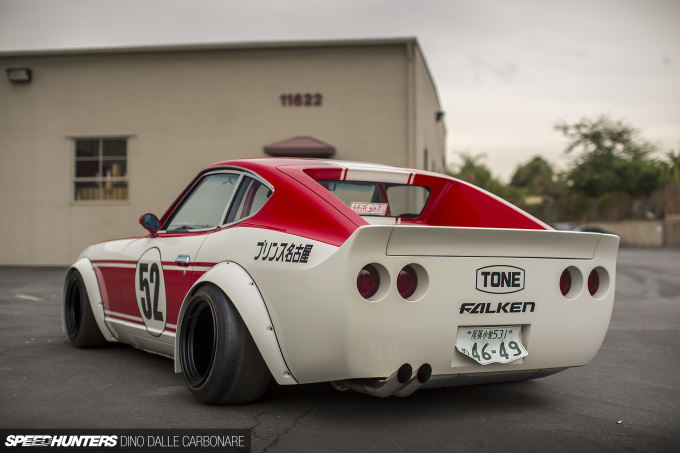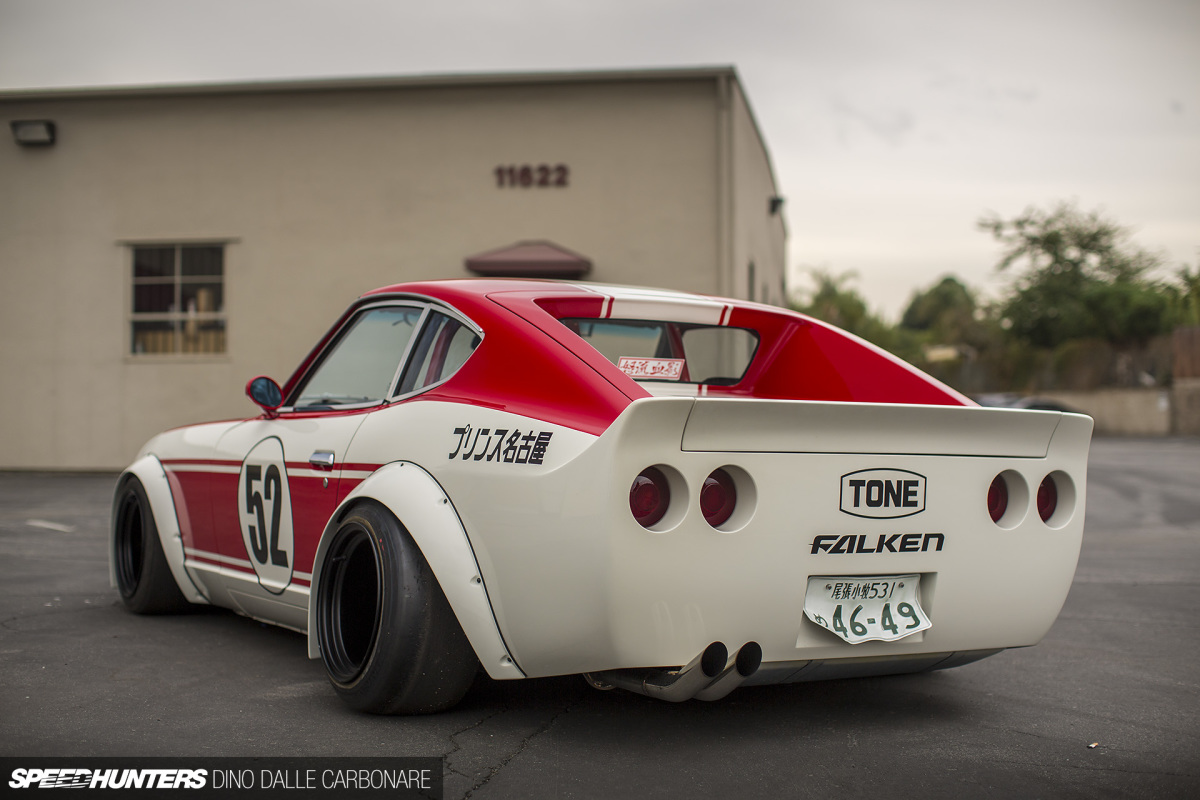 The wide 14-inch steelies shod in vintage Dunlop slicks are a badass touch, especially seeing this is how Kato drives the Z on the street in Japan.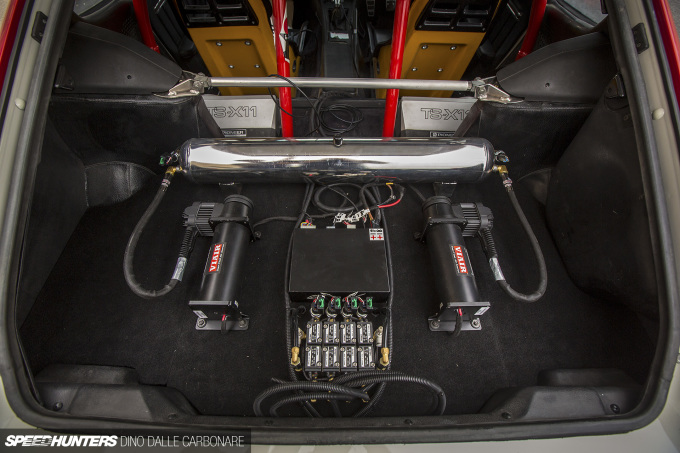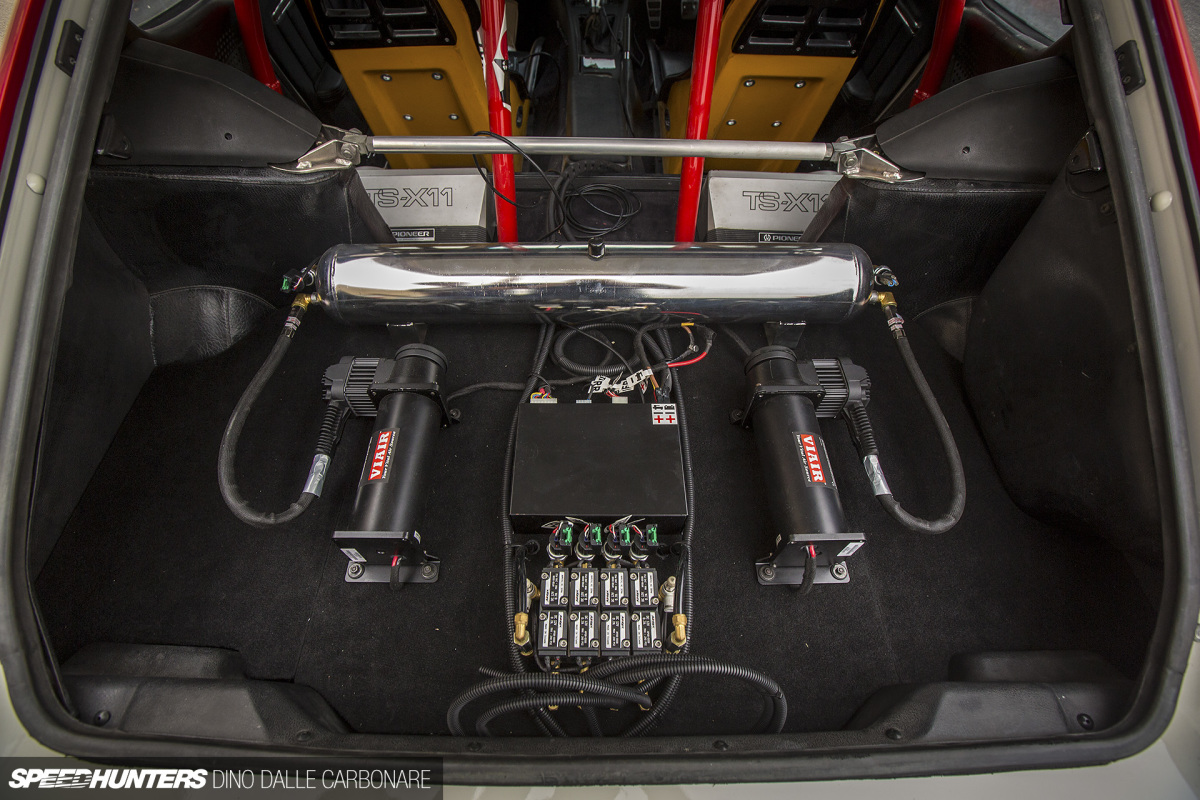 Lift the rear deck and the twin compressor air setup is exposed, although there's a chance it's all come out now with a switch back to coilovers.
LBW got the interior right from the beginning, so with the exterior and engine conversion there wasn't that much that needed to be done in the cabin. The vintage PRE bucket seats are still the first things that grab your attention when you open the doors, followed by numerous small details.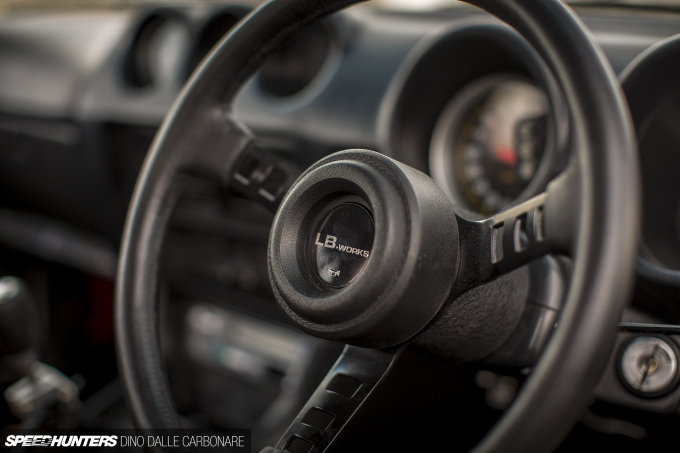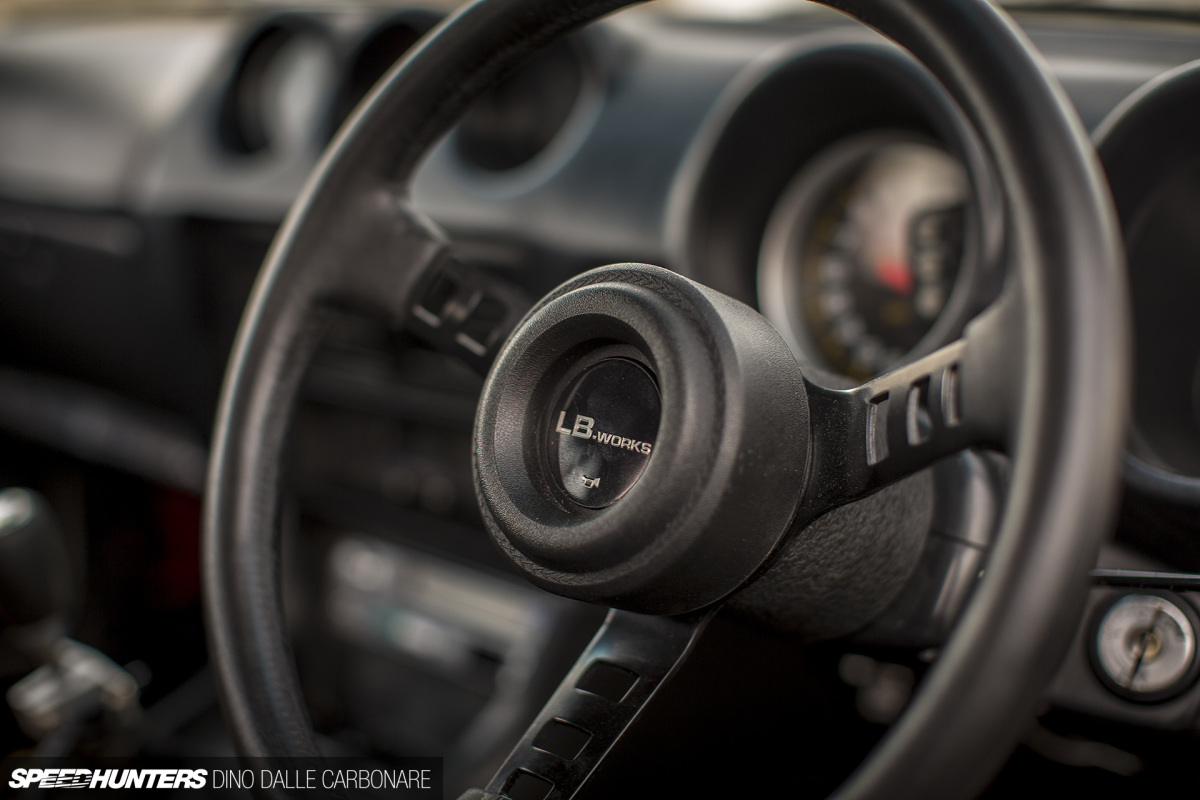 Comparing my pictures from five years ago, I noticed that the steering wheel has been replaced with a more stock-looking Datsun Sport item, or a replica – it's hard to say these days. The LB Works horn button is a nice touch.
An Auto Meter Pro-Comp tachometer helps keep a more reliable eye on engine RPM, a good thing seeing as a lot of investment went into the motor at Garage Okazaki. Back in the early-to-mid '80s, car audio started becoming very cool, so decking out your ride with the latest from the likes of Pioneer got you instant kudos at car meets. A cutting-edge tape deck wasn't enough though – you absolutely needed an equalizer mounted on the passenger side.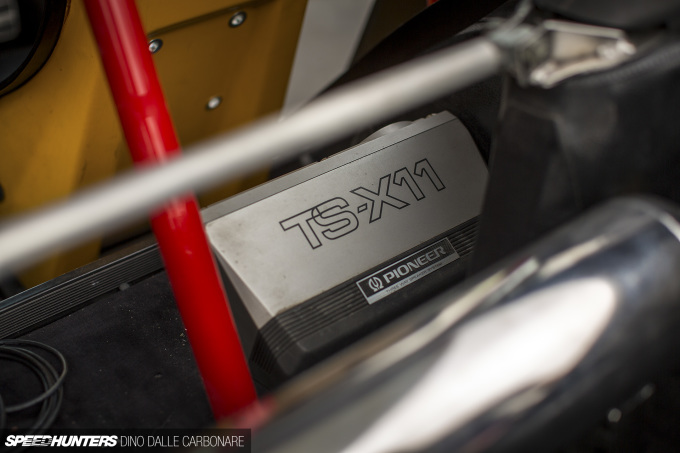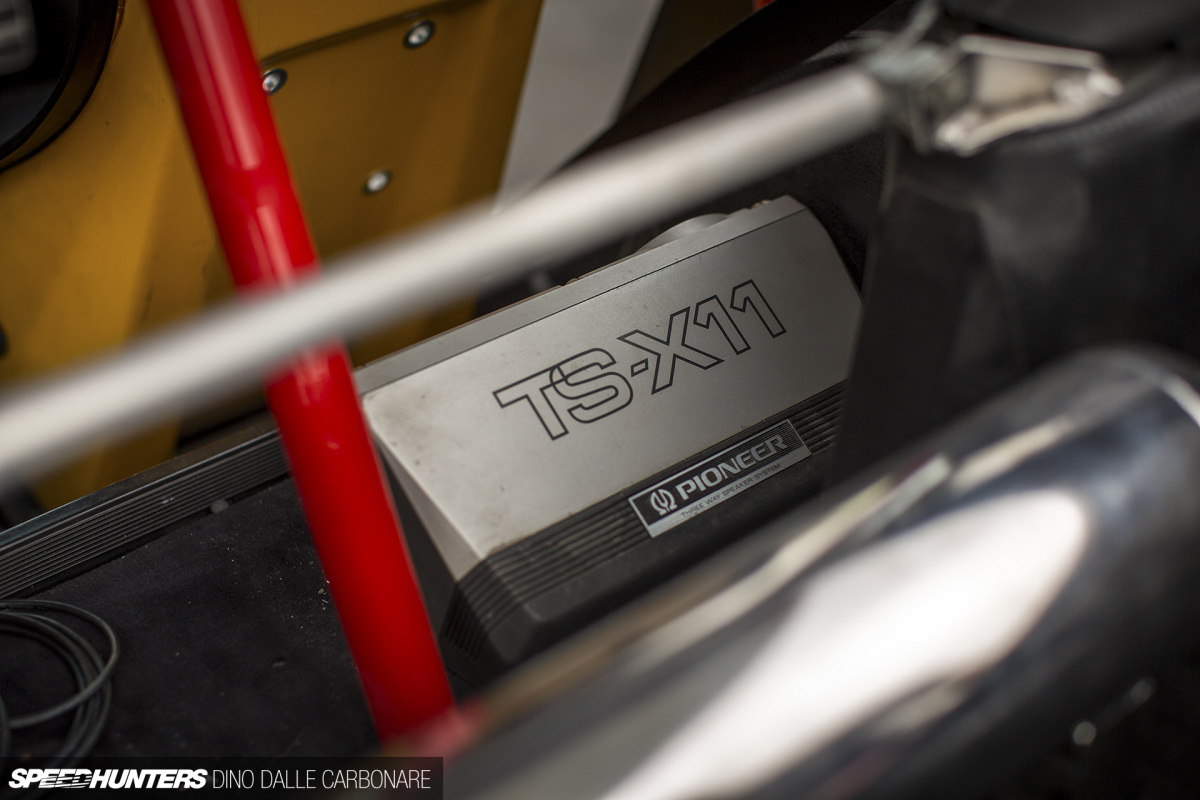 And of course TS-X11 parcel shelf speakers.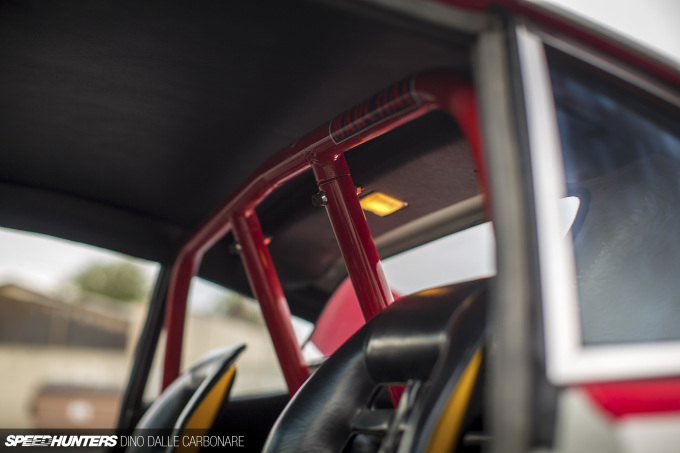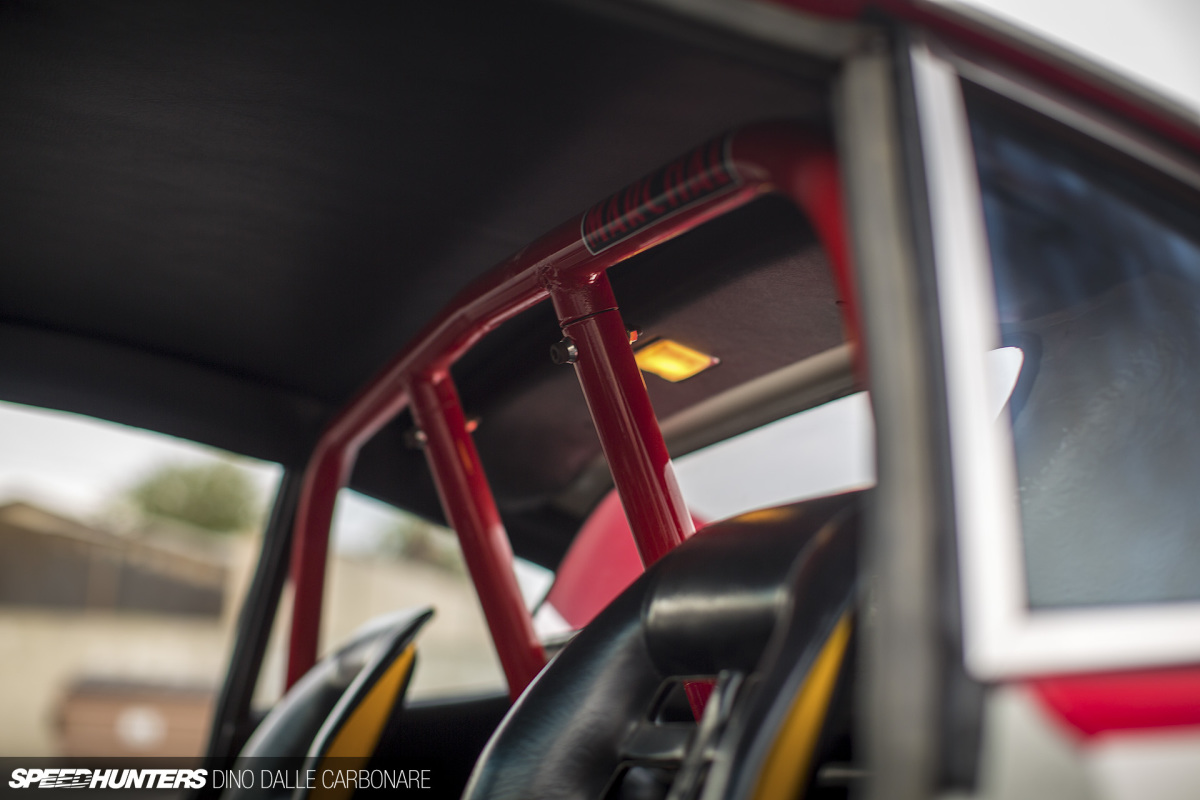 The red roll-bar is a must in any Kaido Racer too.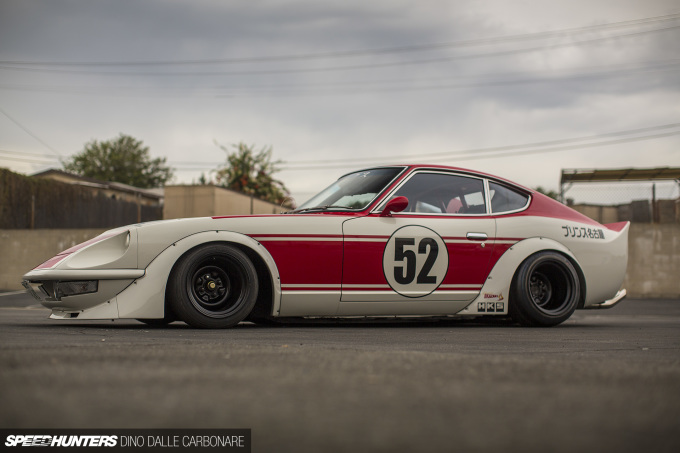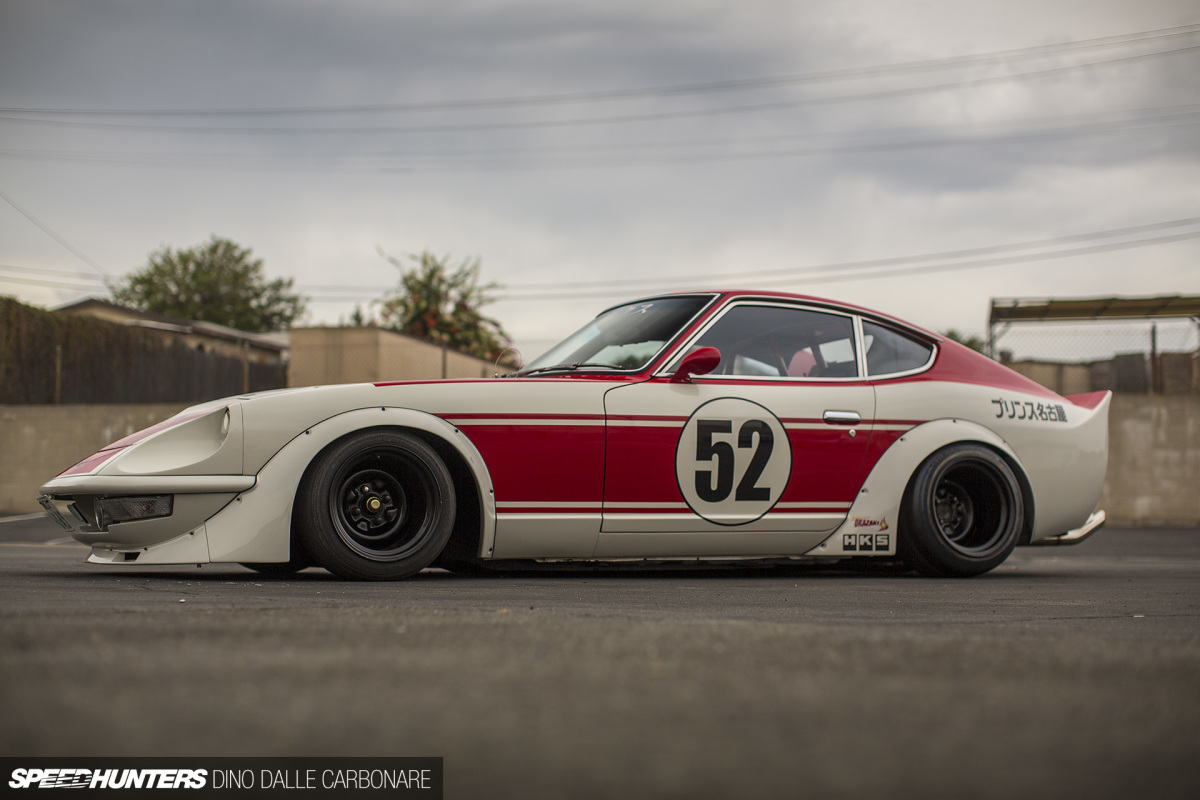 Going with an authentic Nissan Prince race livery has done a hell of a lot for this car. I didn't mind the two-tone silver of the first iteration, but this really puts an emphasis on the racing vibe.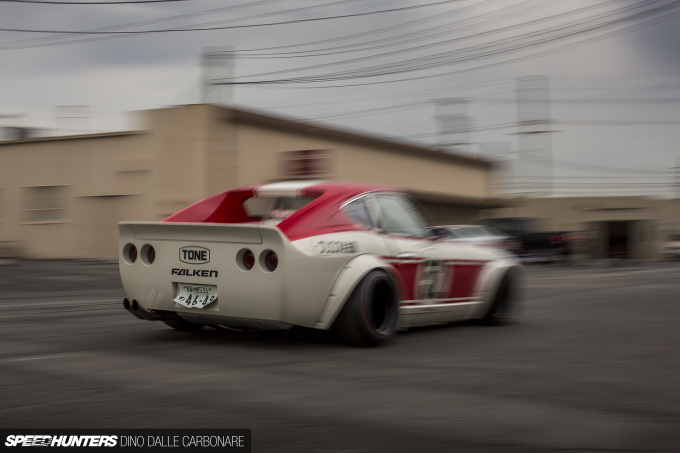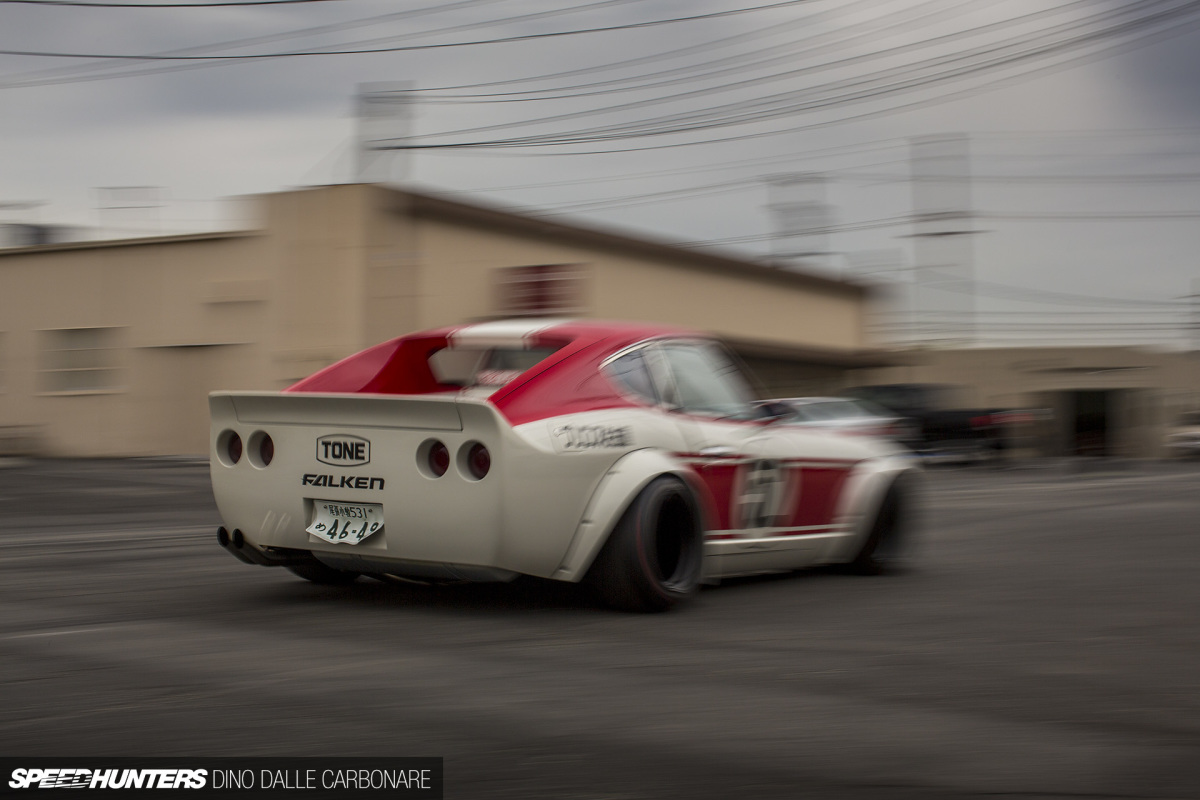 At the end of the day it's all this style tries to do – pay homage to the race cars that inspired it, at times in an exaggerated and curious way, yet totally unique and appreciated by many. That's the same thing LBW sets out to do with their modern line-up of products, but I fear some will continue to dismiss it, simply because they don't understand its origins.
Dino Dalle Carbonare
Instagram: speedhunters_dino
dino@speedhunters.com