The Corolla iM
It felt like it was just yesterday when we were finishing up the 2016 Formula Drift season at Irwindale. But just like that, the FD off season has come to an end and the first round of 2017 is about to begin.
Right this moment, teams are putting the final touches to their cars, and us media-heads are preparing our battle-worn camera gear for another season of smoke.
So what have Stephan and the boys at Papadakis Racing been up to these past few months? Building something new for Fredric Aasbø…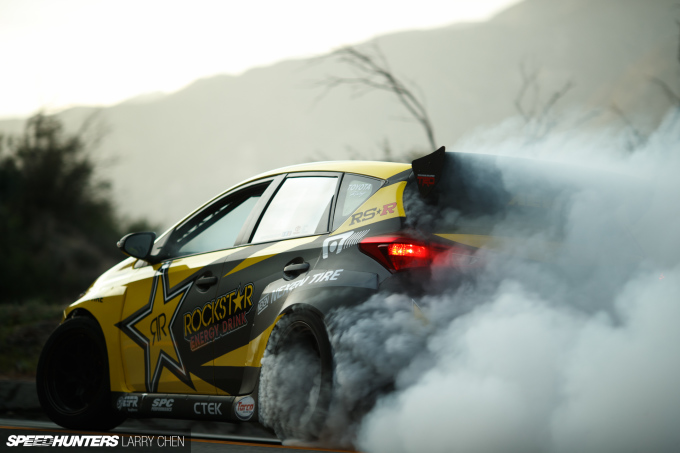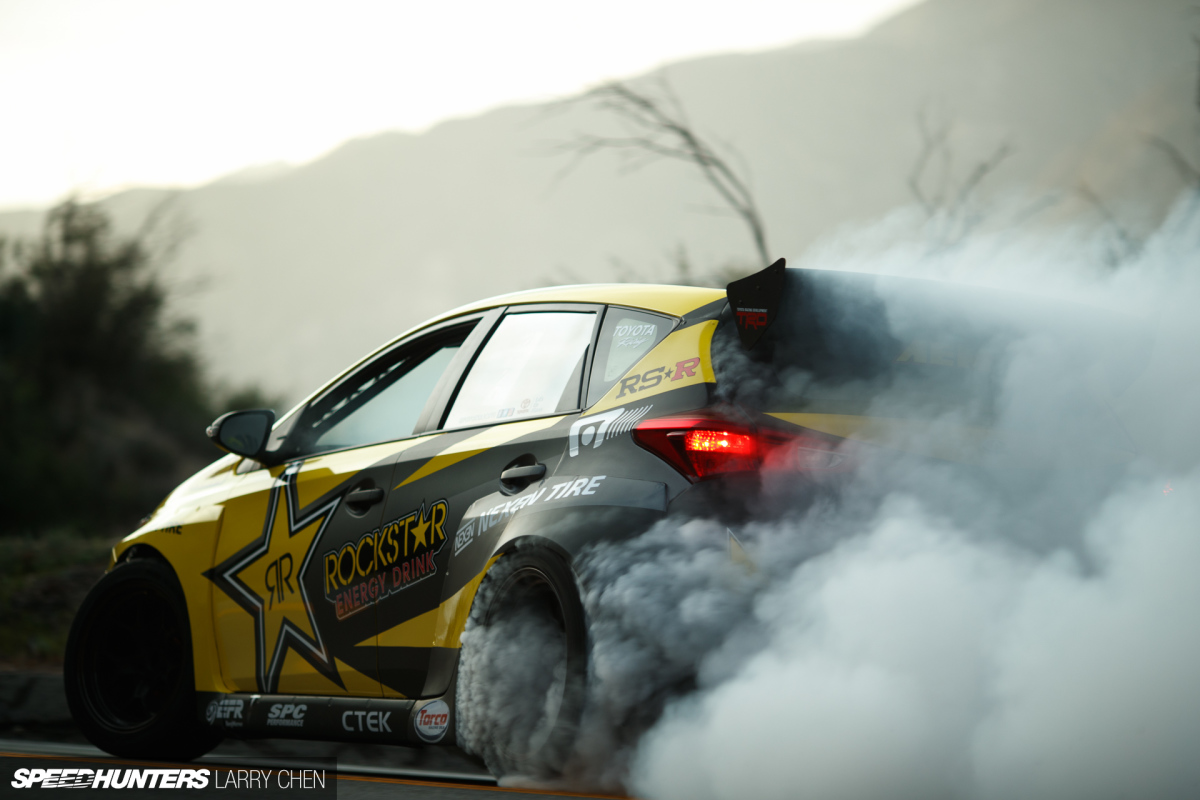 For the past six years, Fredric has campaigned a rear-wheel drive-converted Scion tC in the Formula Drift series. It was a car that took him from the bottom to the top of the podium, aiding him in his first of multiple event wins and eventually taking him to the 2015 Formula Drift Pro Championship title. But with the Scion brand no more, and its operations now fully transitioned to parent company Toyota, Papadakis Racing decided to build an all-new FD Pro machine for 2017.
Say hello to the Rockstar Energy Drink/Nexen Tire Toyota Corolla iM.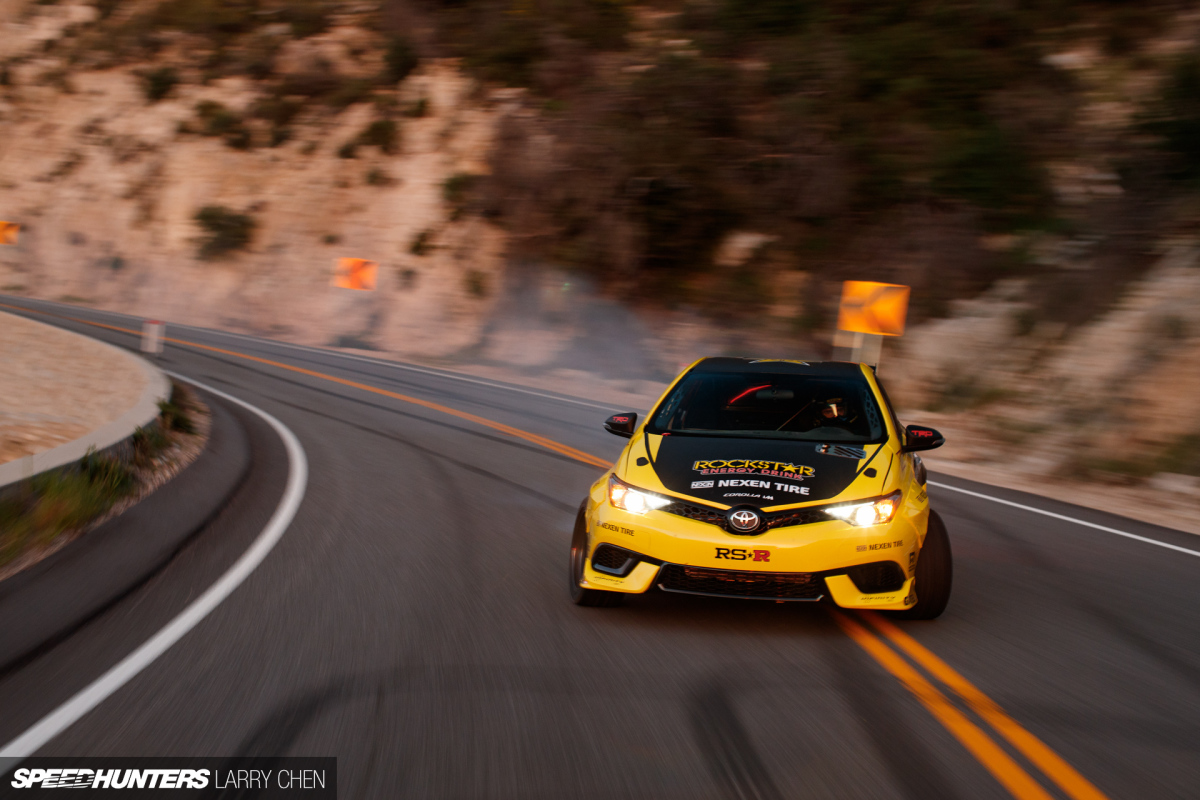 Of course, we've been following the creation of this car right throughout the FD off season, so let's dive into the build…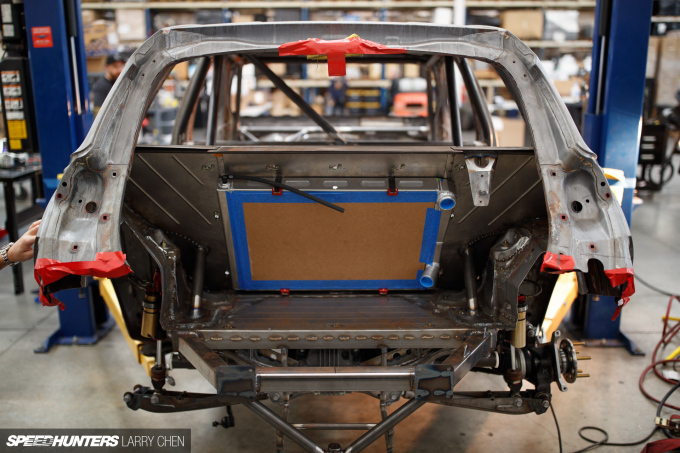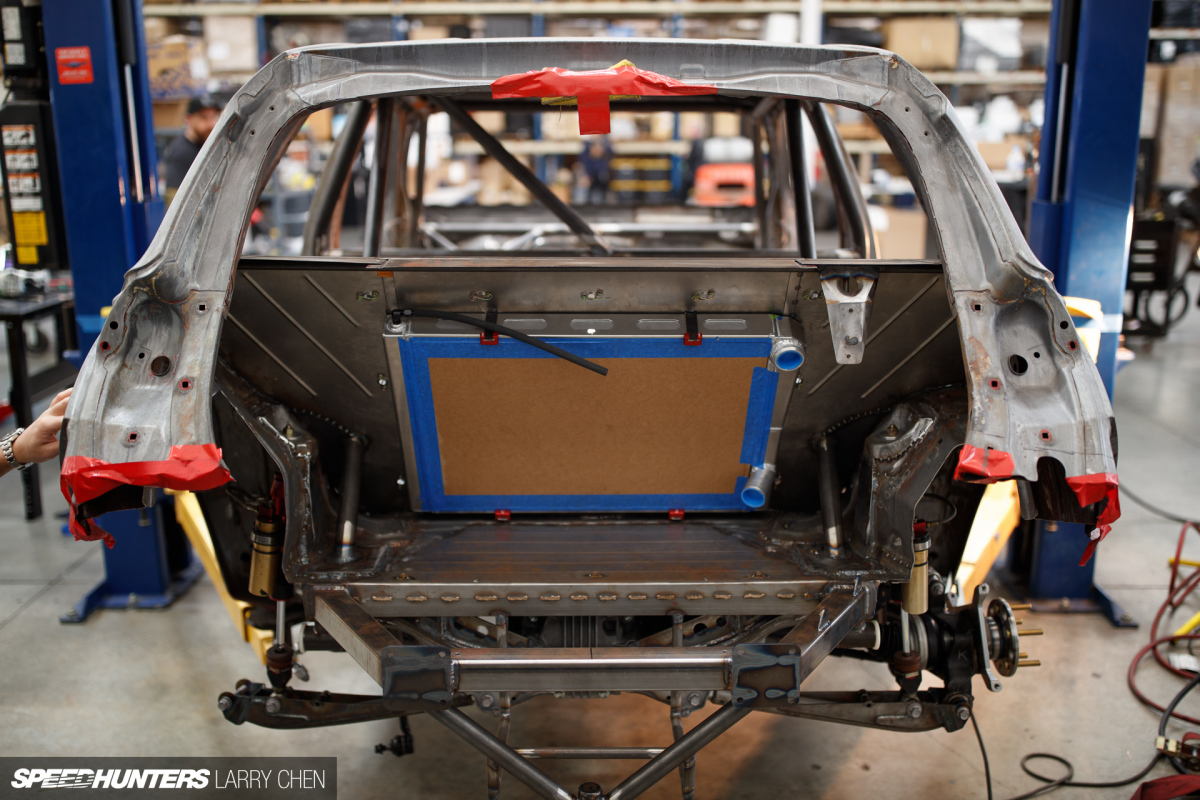 Papadakis Racing is the most successful team in Formula Drift and well known for building unconventional vehicles, so it really comes as no surprise that they were able to add another one to the list, this time with a new-gen Corolla.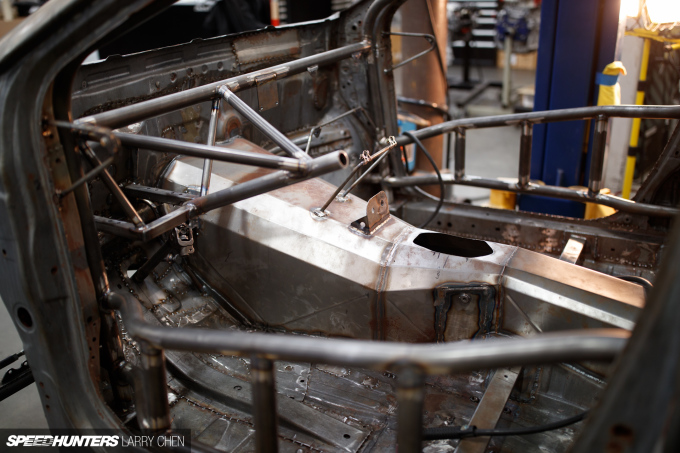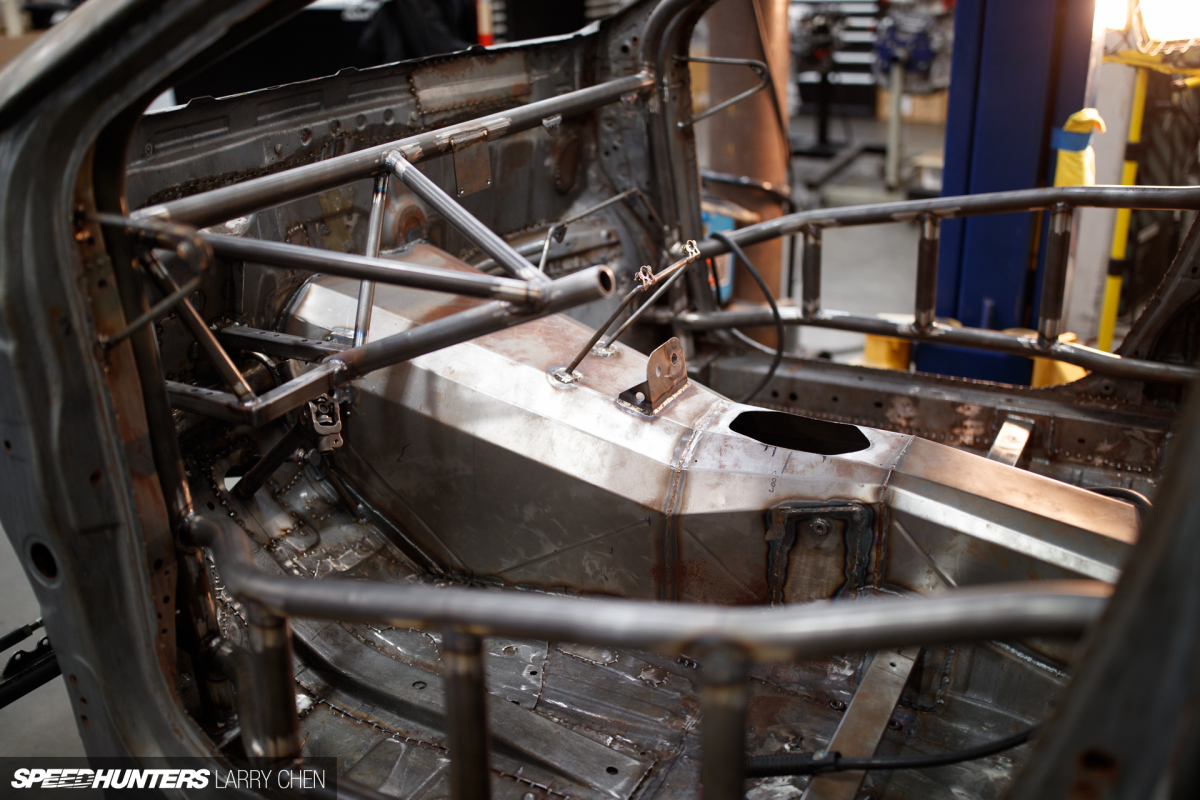 They started by stripping the iM right down to its bare shell; a huge amount of custom fabrication was required to turn the sensible front-wheel drive hatchback into a crazy rear-wheel drive drift machine.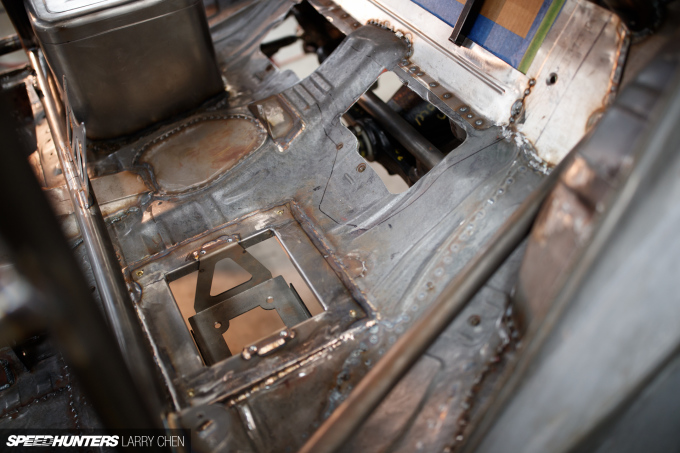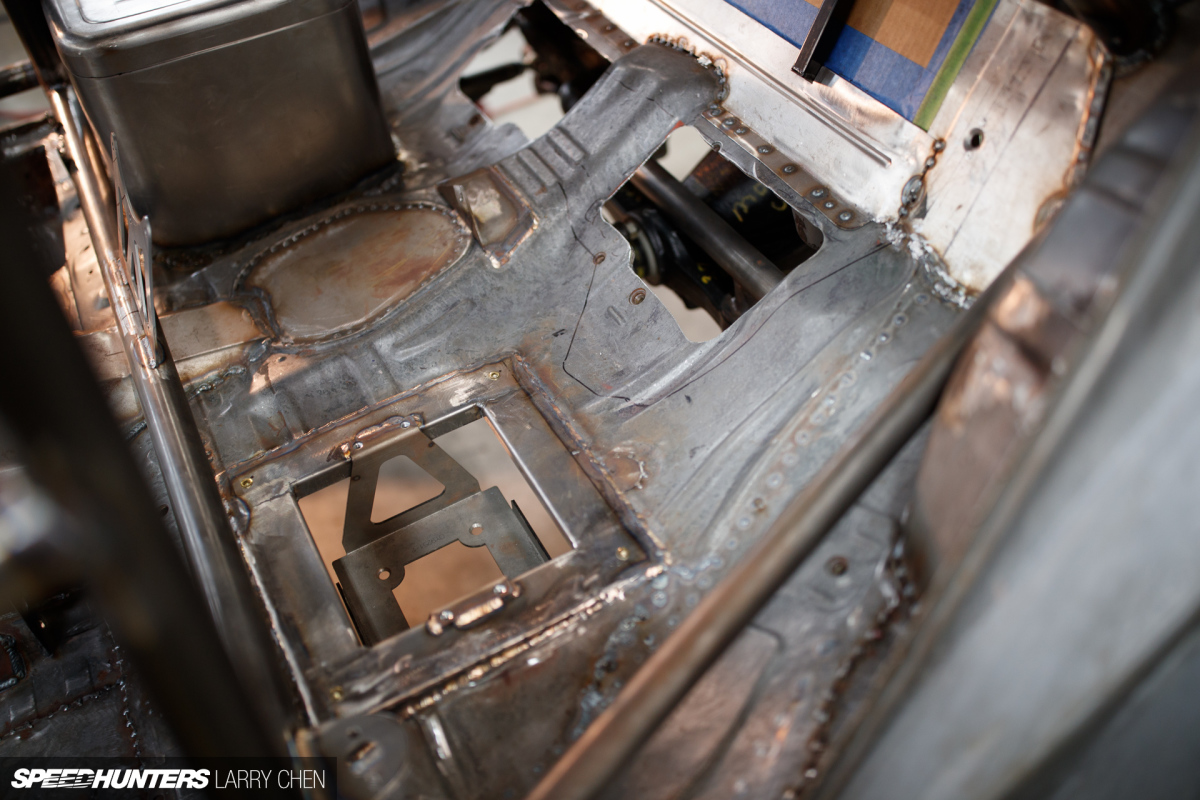 A lot of time was also spent ensuring that every facet of the car complied with Formula Drift's rule book.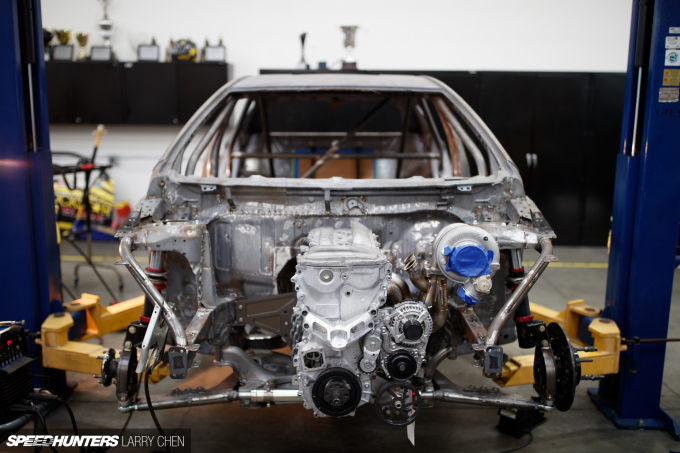 In the engine bay, Papadakis Racing is sticking with what it knows and will once again be running a Toyota 2AR-based engine. In its highly developed and turbocharged guise, this one's making roughly 1000hp and 850lb-ft of torque with nitrous oxide.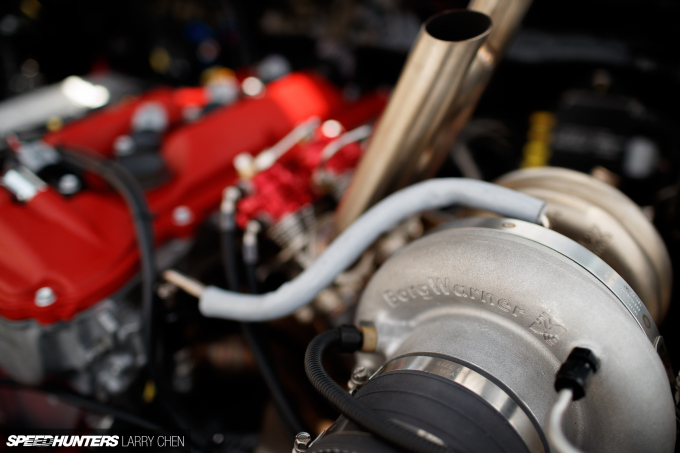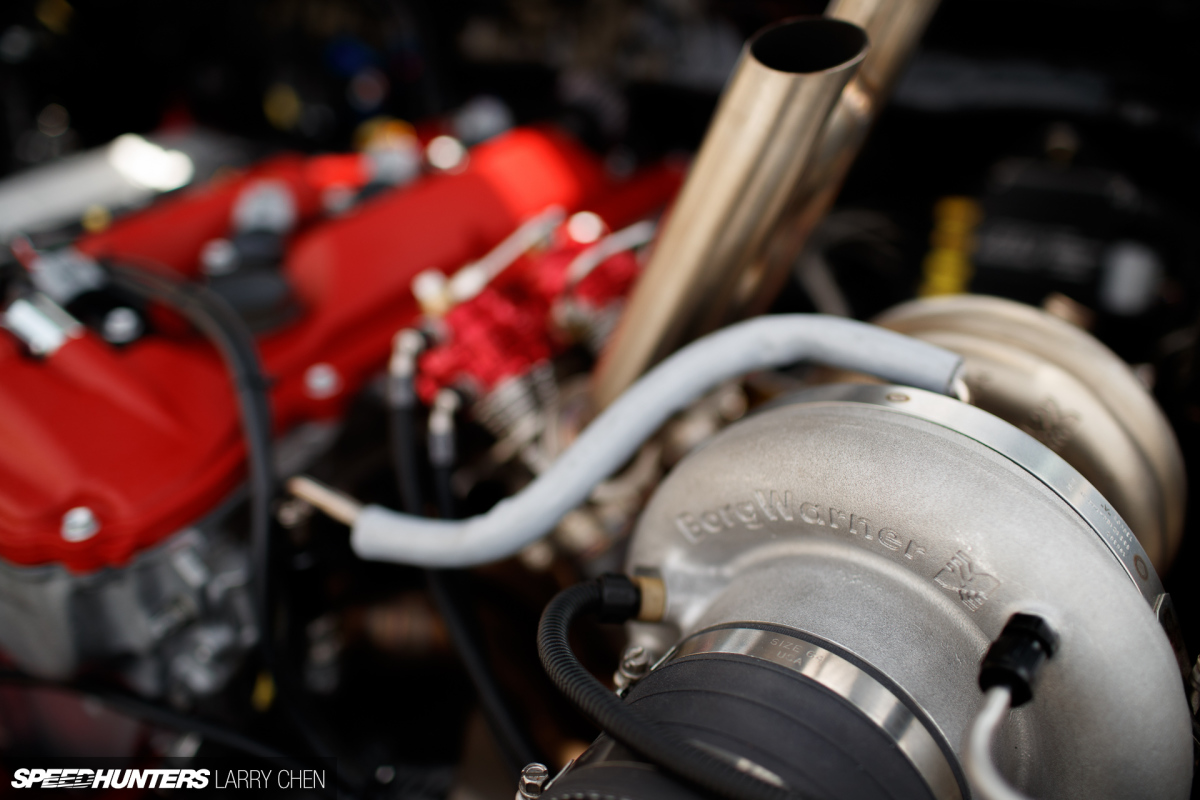 Boost comes from a massive BorgWarner EFR 9174 twin-scroll turbocharger with dual TiAL MV-S wastegates venting straight out through the hood…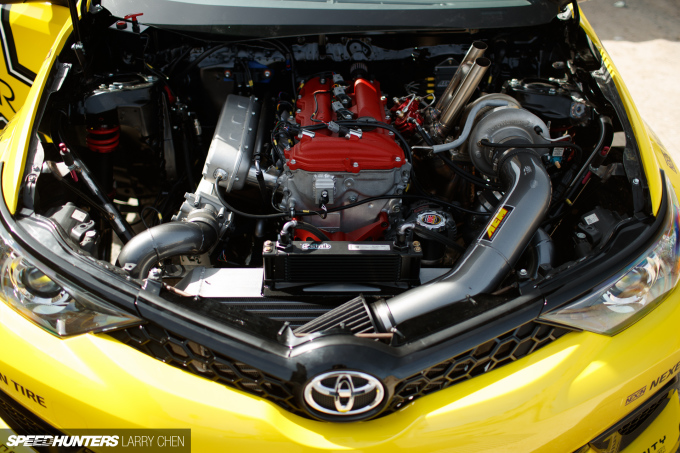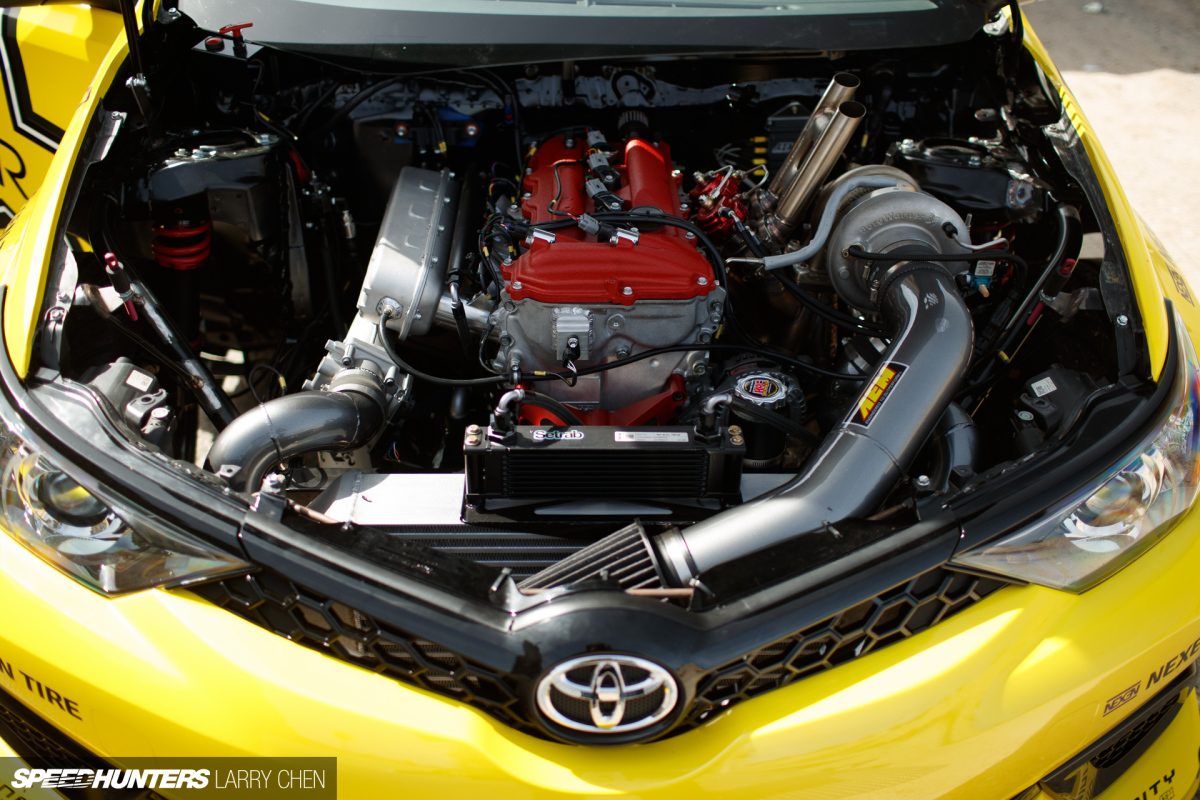 And the 2.7-liter four-cylinder gets its orders from an AEM Electronics Infinity-8 engine management system.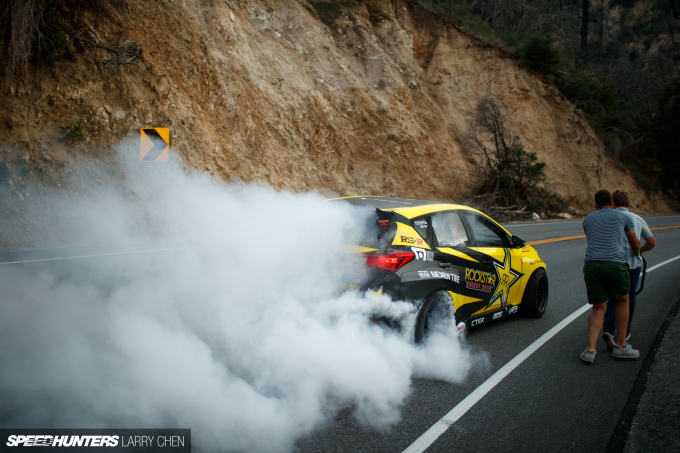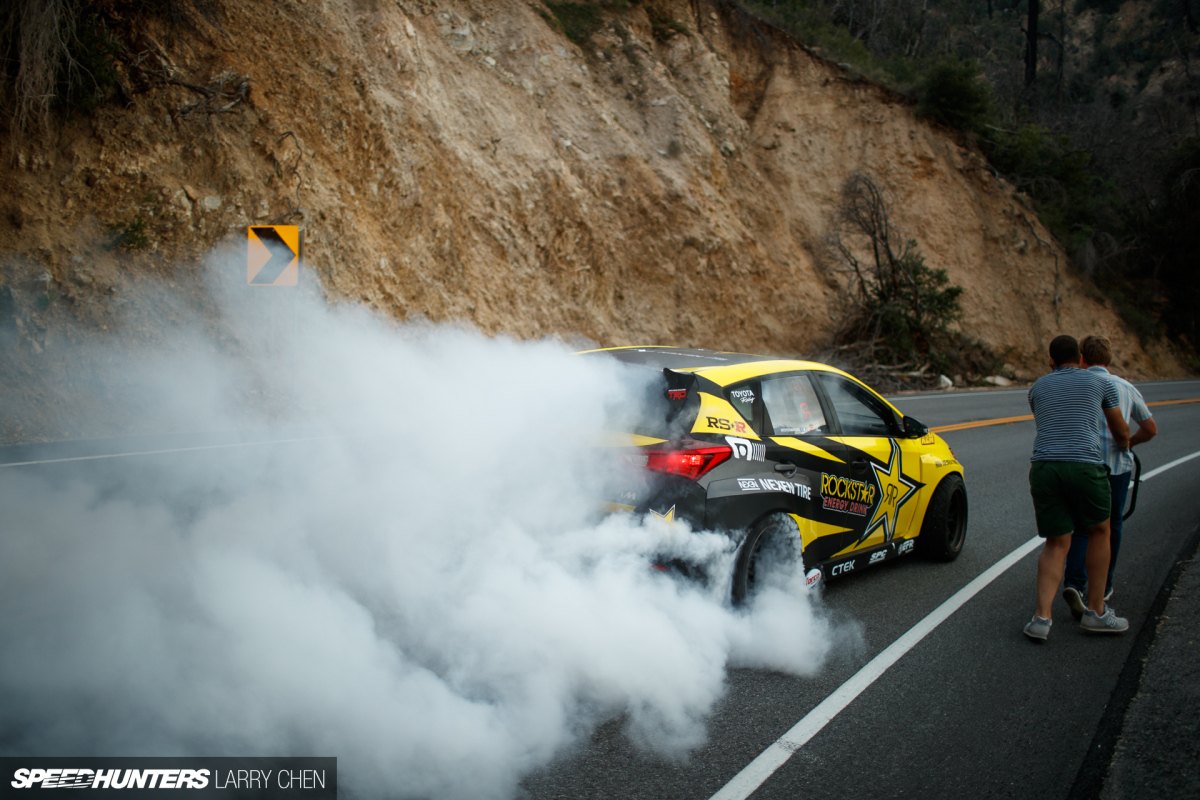 Finally, all the power and torque produced is fed through a G-Force GSR 4-speed dog box transmission and out to the back wheels.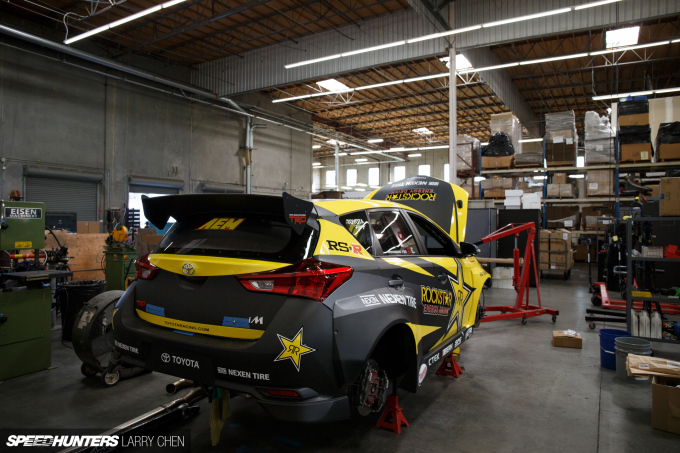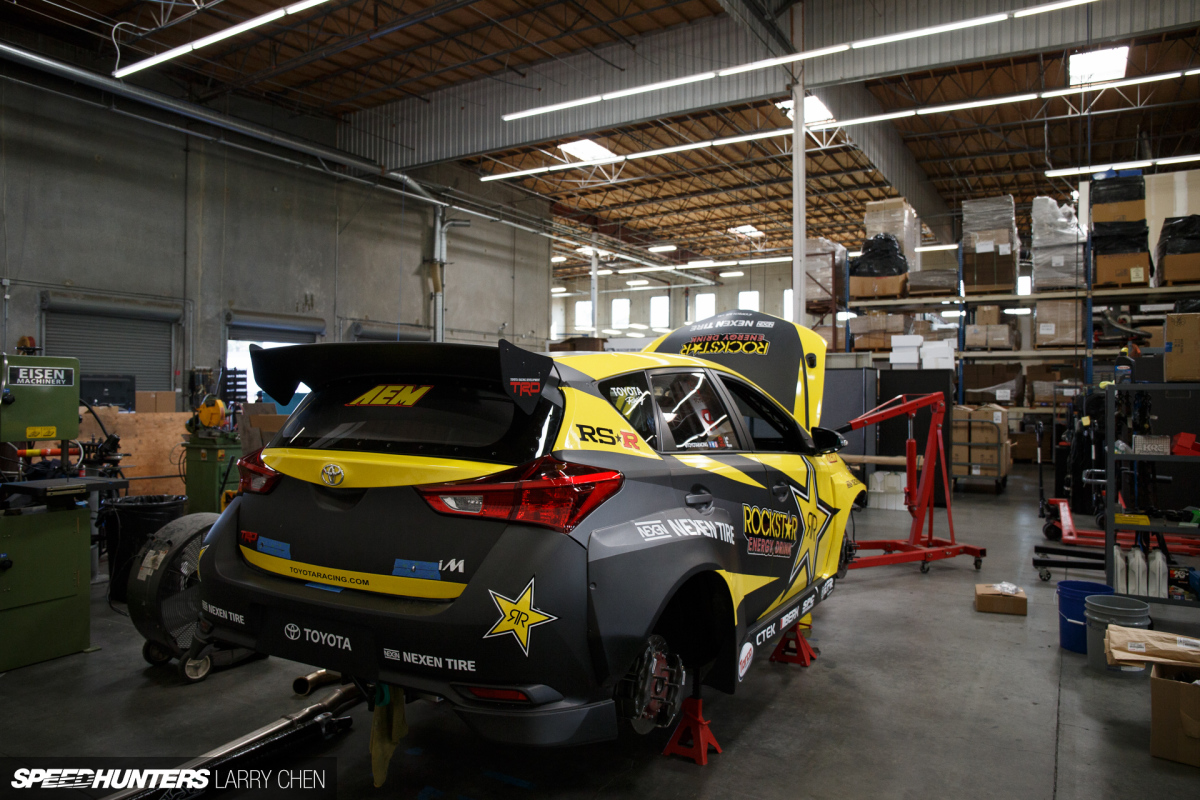 Papadakis Racing and Dzine Unlimited created a custom bodykit to extend the fenders outwards and accommodate wide Motegi Racing Technomesh D wheels wrapped in Nexen N'fera SUR4 tires. Function aside, we're sure you'll agree that it looks pretty tough too.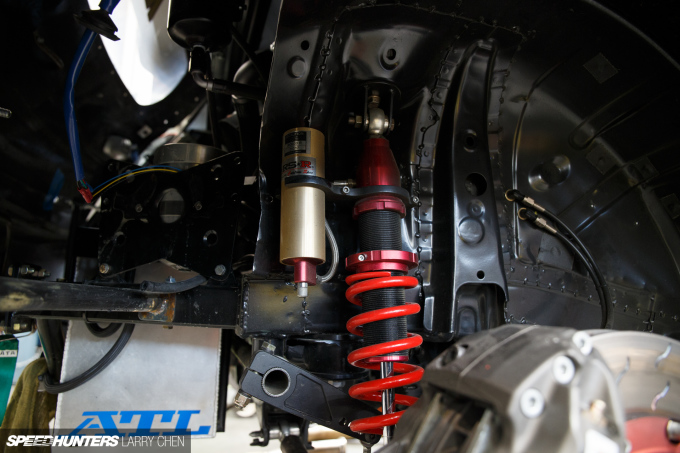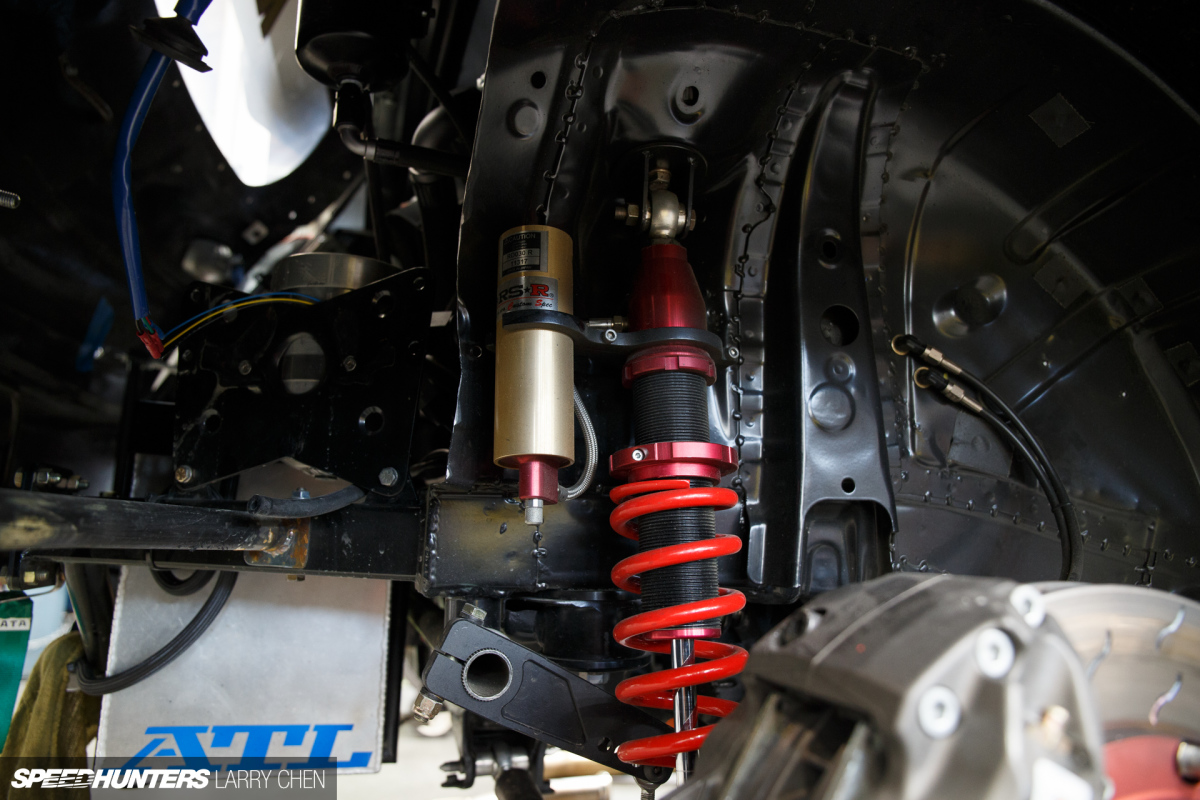 Custom-built RS-R coilovers feature in the suspension department, while large Alcon brakes front and rear will have no problem pulling the iM up from speed.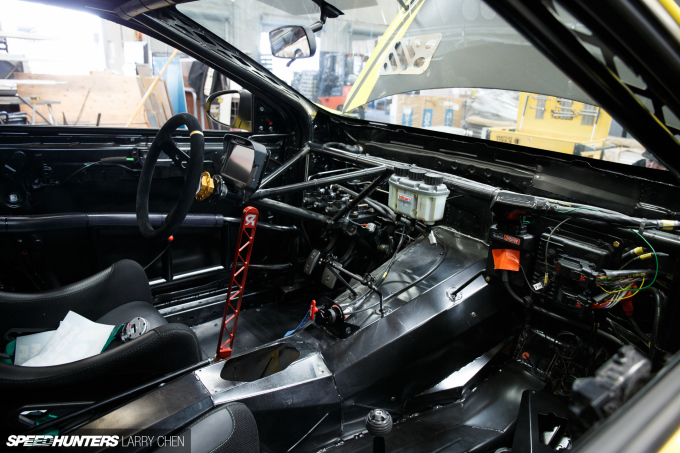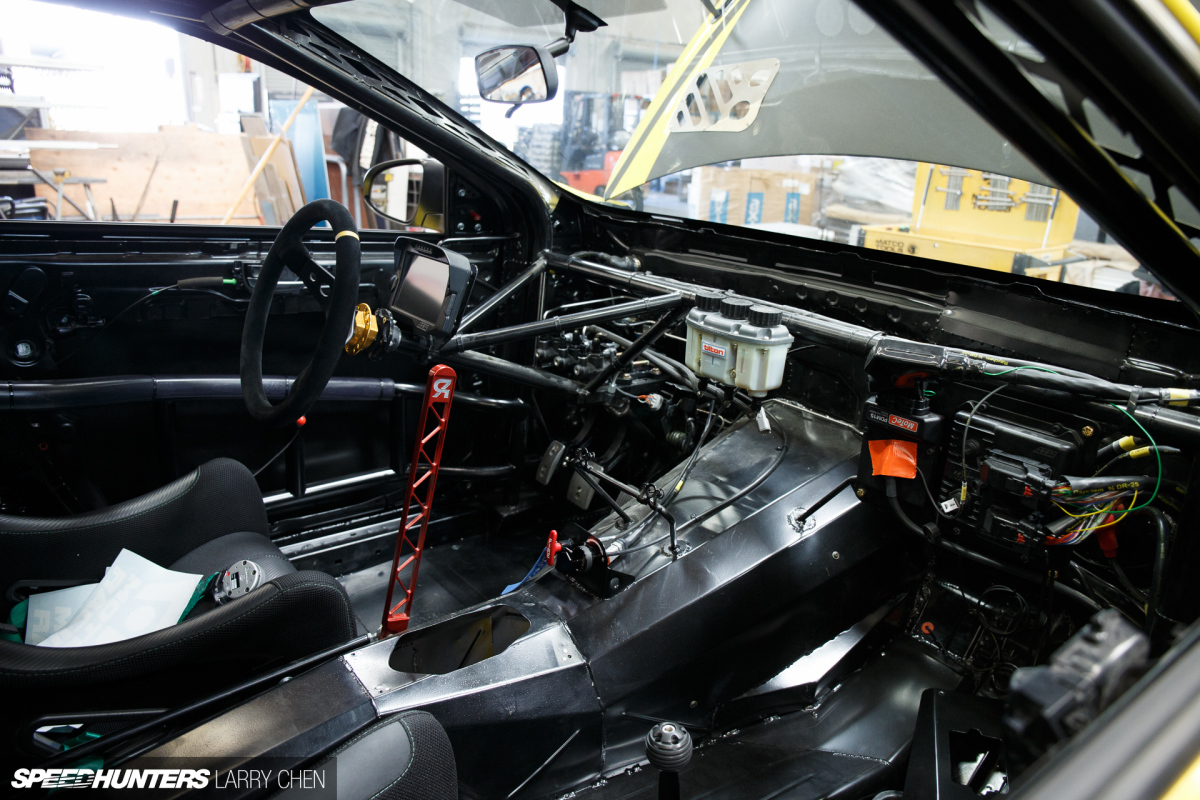 Inside, and as expected for a pro-spec competition car, all creature comforts have been removed. There's a custom Papadakis Racing roll-cage, Takata Racing seats and harnesses, Sparco accessories, and one of AEM Electronics' new CD-7 digital dash displays with data-logging capabilities.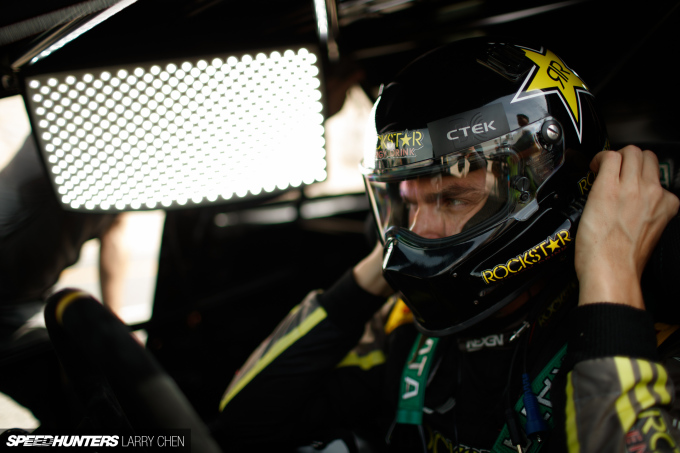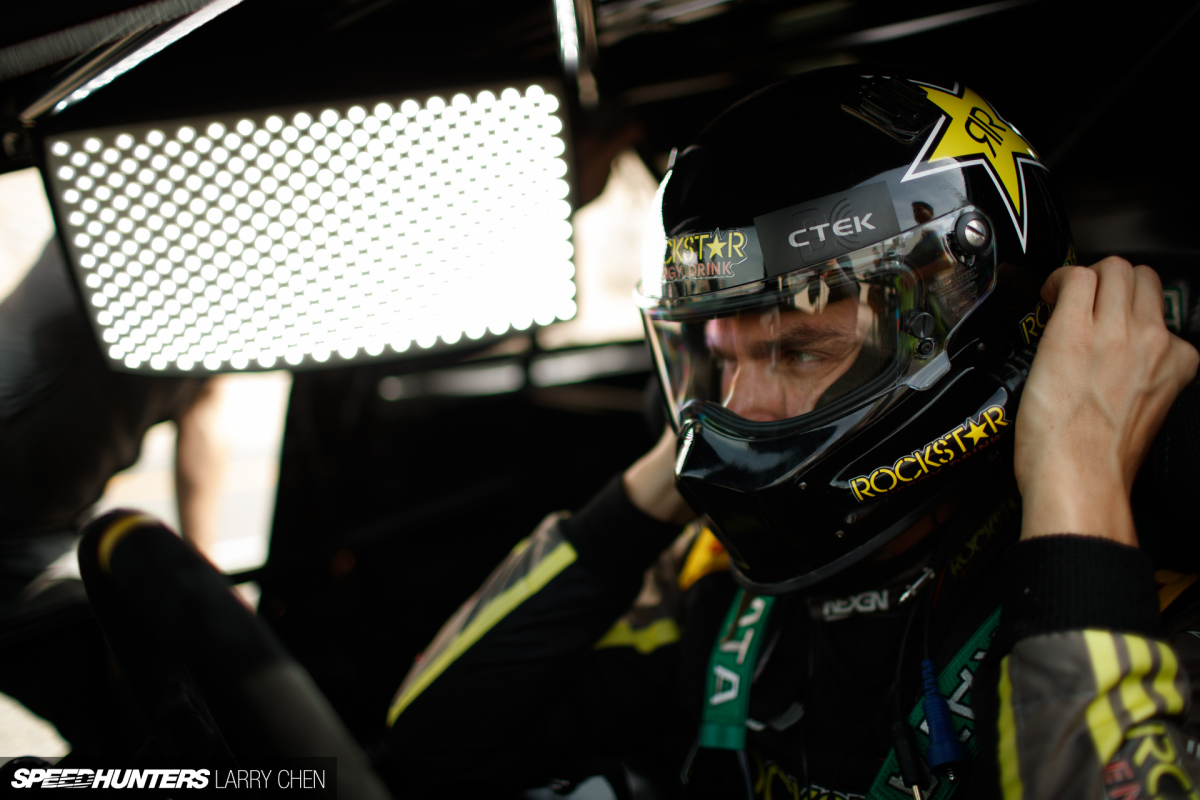 As you would have already figured out through the driving images, Larry was on-hand at the shoot for the Rockstar D clip at the beginning of this post.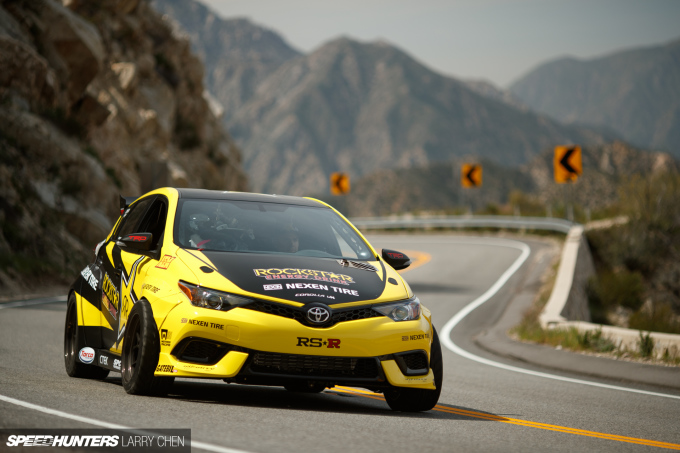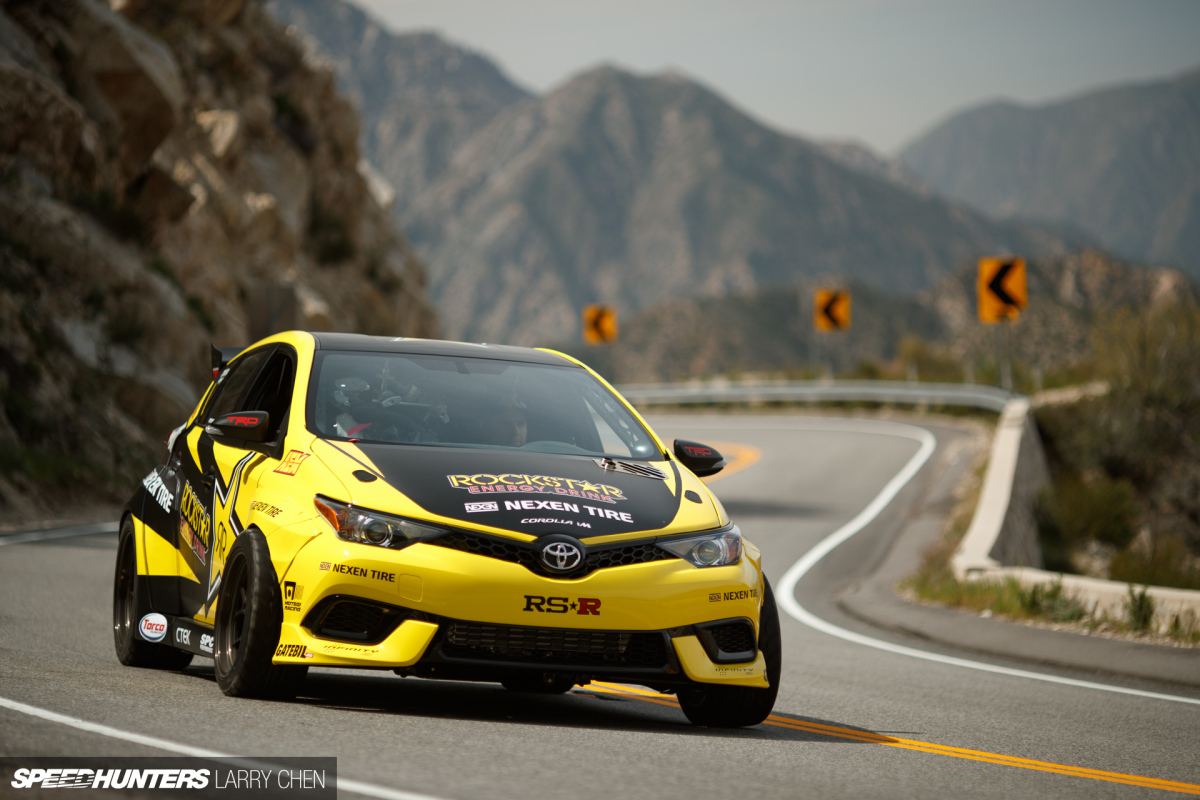 While capturing video was the main objective of the day, it was also a good opportunity for Fredric to get some extra seat time in the new car, and for Stephan and the Papadakis Racing team to fine tune some aspects of the setup.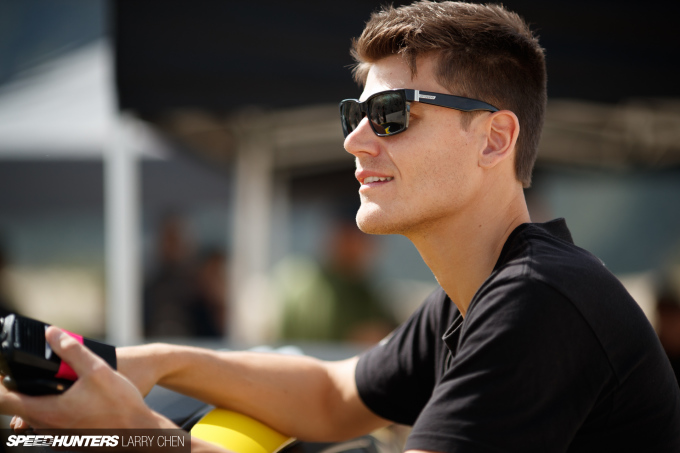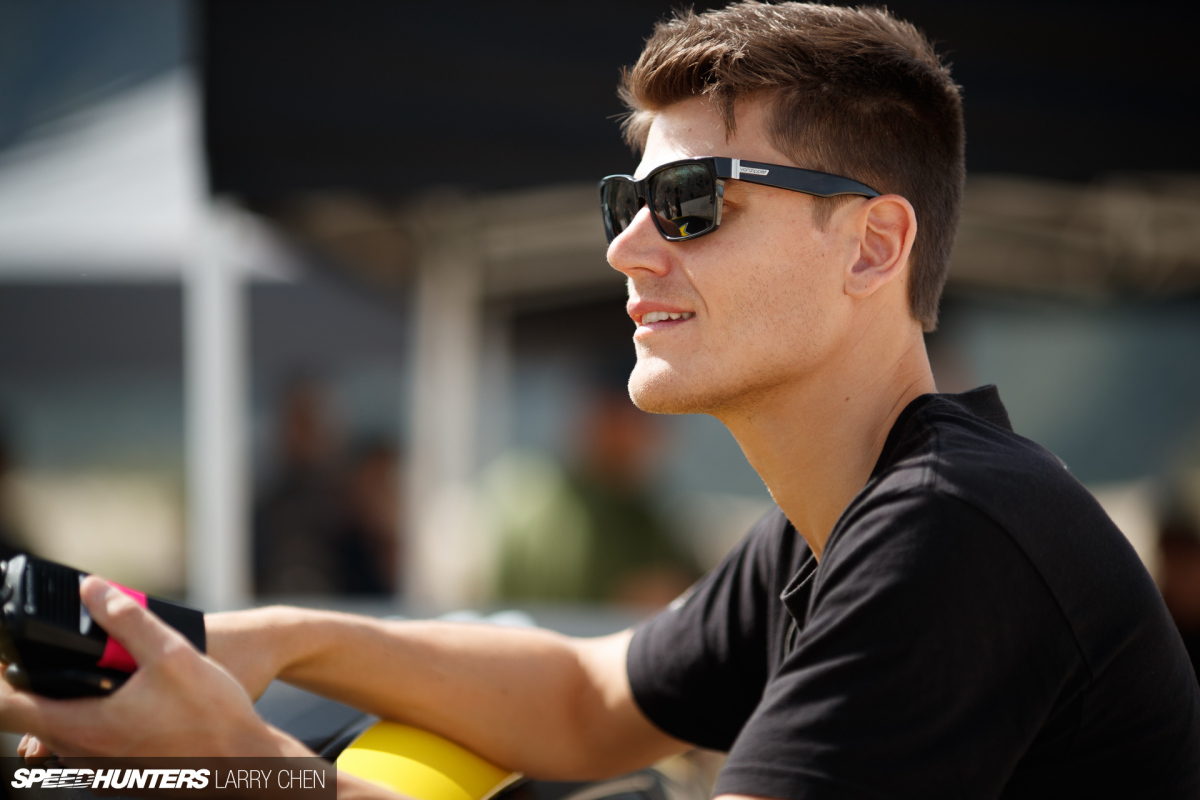 As you'd have seen but might not have noticed, the video was based on the famous Initial D opening scene.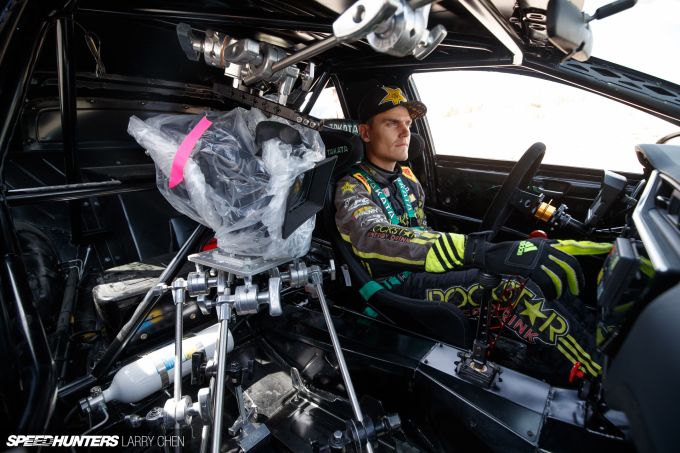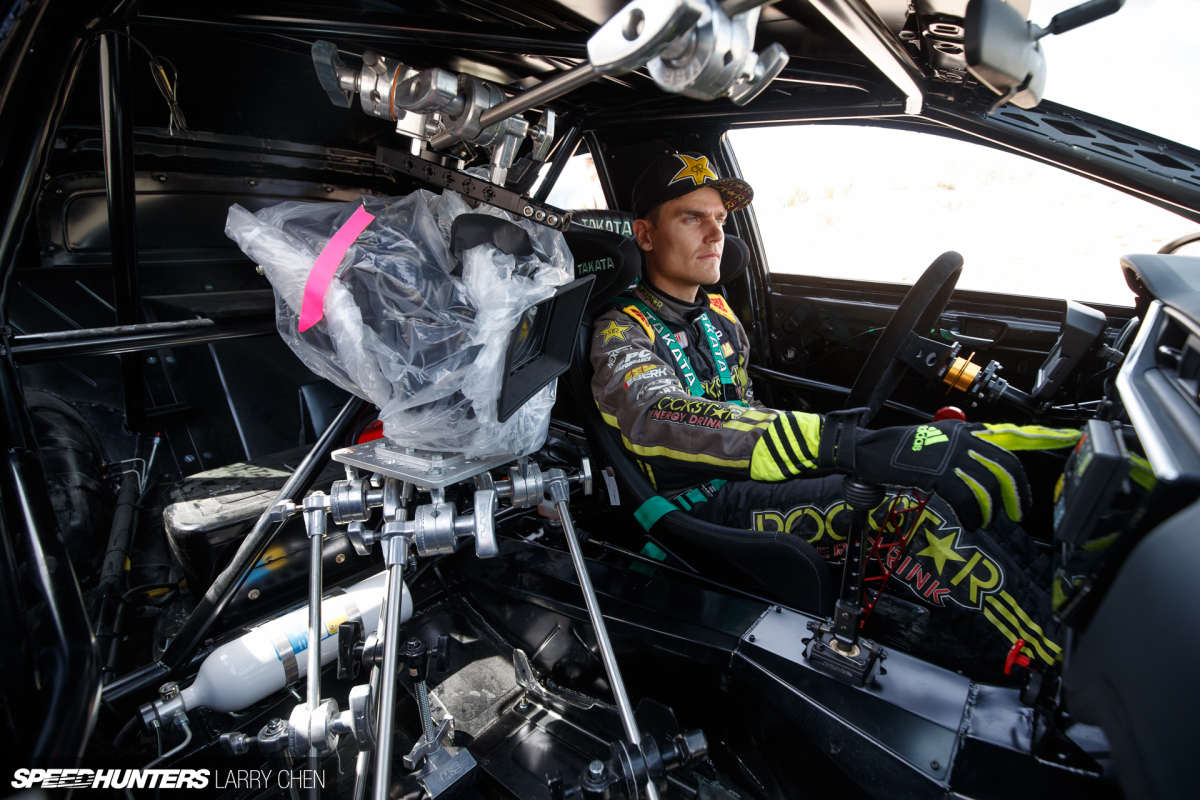 And when I say 'based', I actually mean a shot-by-shot re-enactment of it.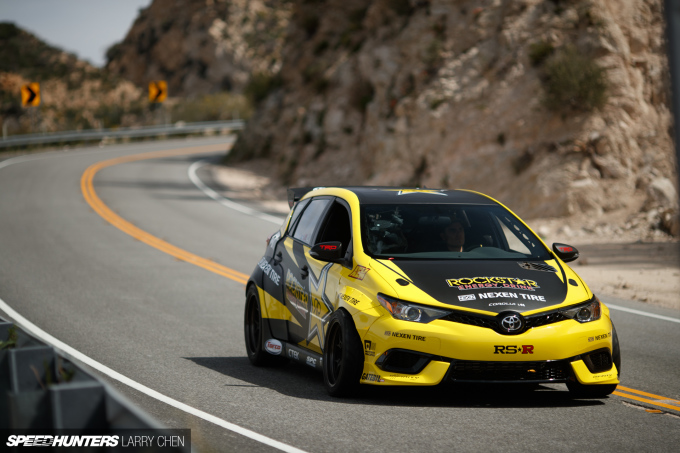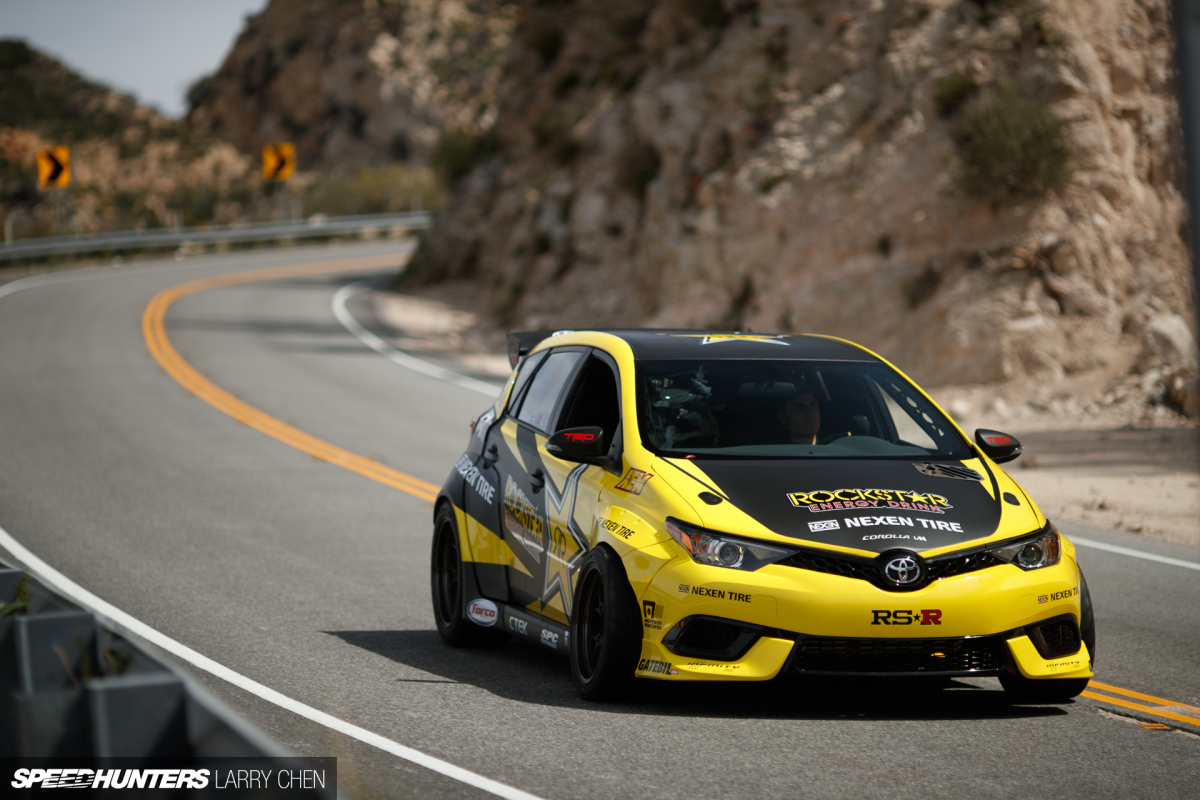 It was a fun way to pay tribute to the history of the famous anime series that many of us grew up watching.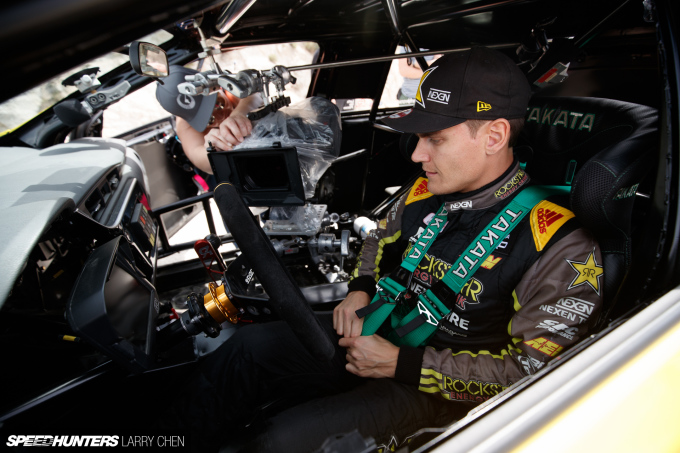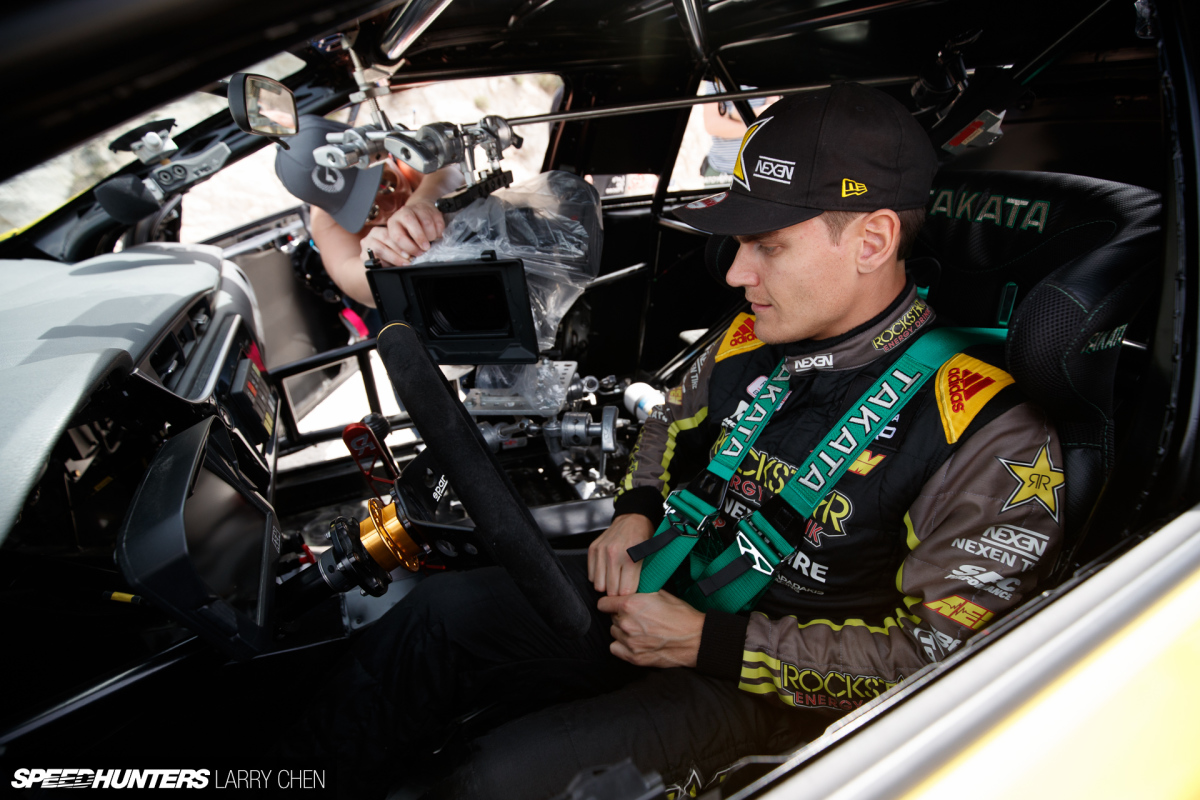 How do you guys think 'The Norwegian Hammer' will perform this year with the all-new build?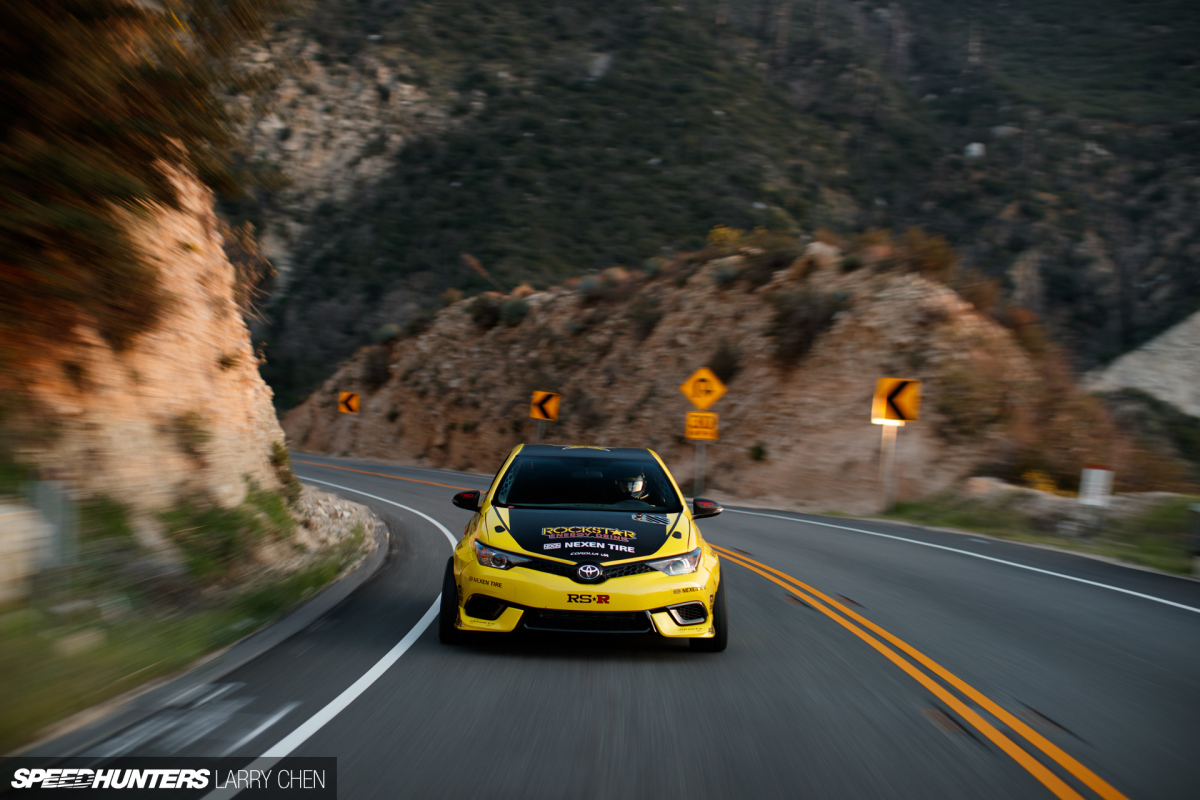 It's a question we must always ask when a Formula Drift driver – even one of the best in the business – comes out with a new car, and we now only have to wait a few more days for Formula Drift Long Beach to find out the answer.
Louis Yio
louis@speedhunters.com
Instagram: lusciousy
Larry Chen
larry@speedhunters.com
Instagram: larry_chen_foto
Cutting Room Floor