Ever since we first teased our special collaboration with Renown on the road to Las Vegas for the 2016 SEMA Show, we've been counting down to the product's official release. And that day has finally arrived – the Renown x Speedhunters 100 Steering Wheel is now available.
Regular visitors to Speedhunters will likely know what this steering wheel is all about, but this seems like a perfect opportunity to take another quick look at exactly what's been created in partnership with Renown.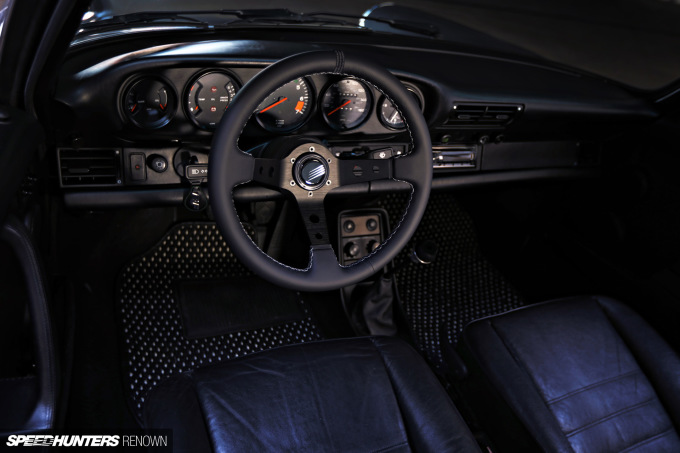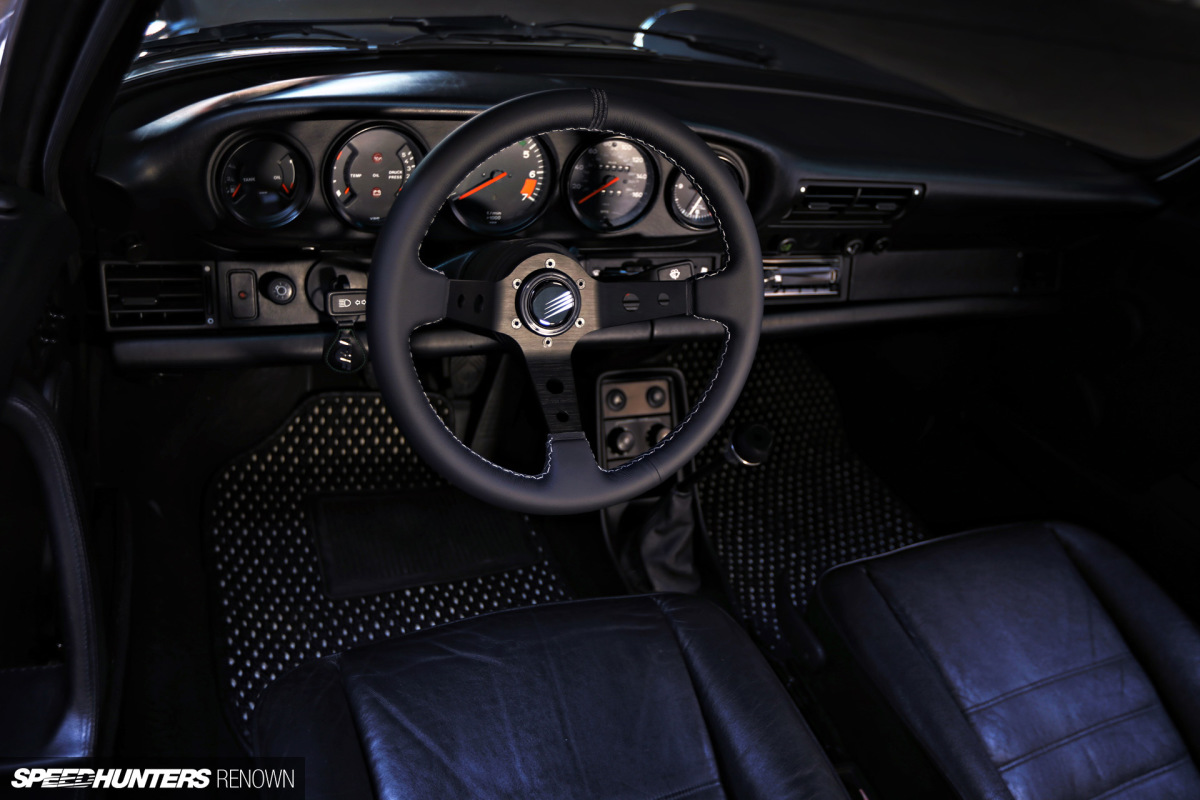 Designed by Scott Woltman at Renown in San Francisco, USA and the SH HQ team in Stockholm, Sweden, the Renown x Speedhunters 100 Steering Wheel is a limited edition release of which only 100 pieces have been made. Actually, with our recent giveaway competition (see below), only 99 remain.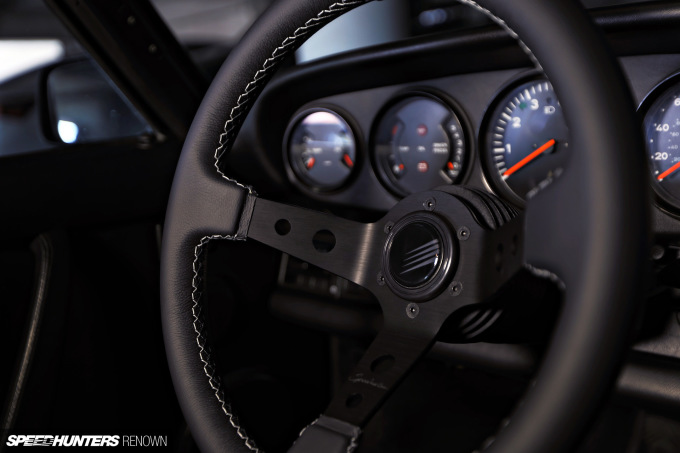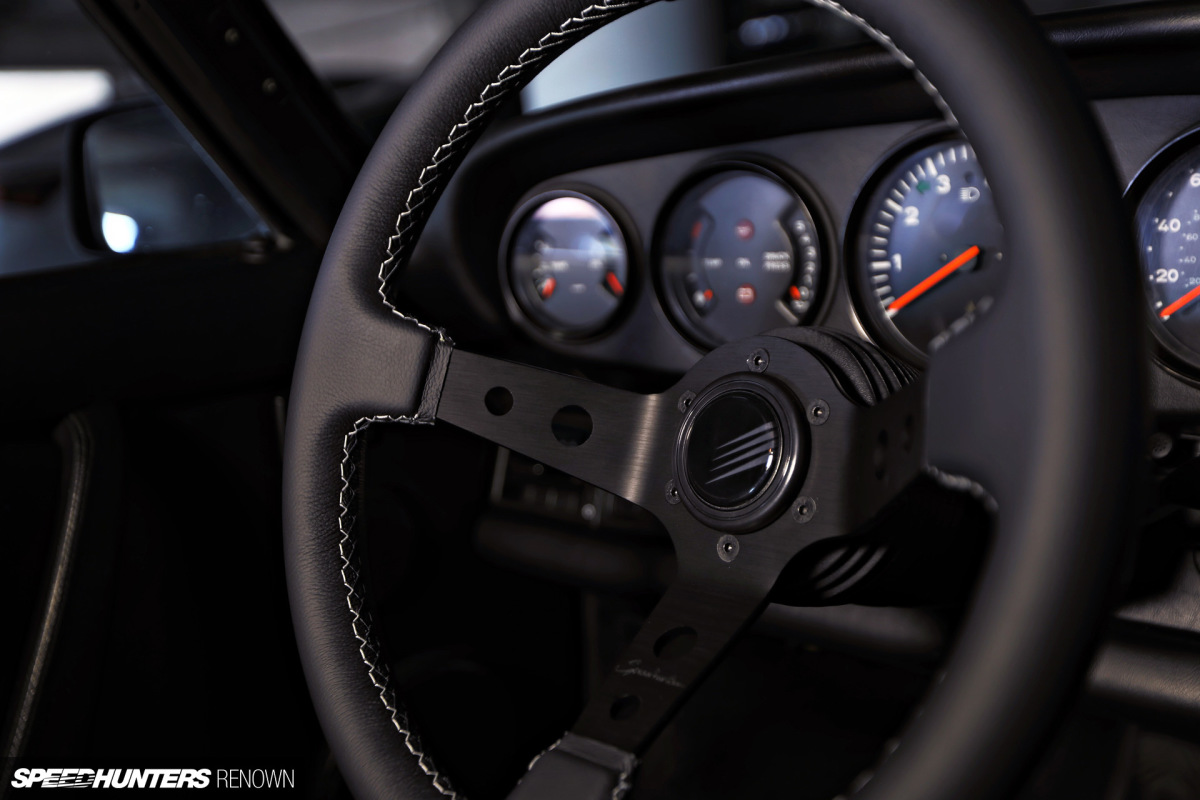 The 350mm diameter and 100mm deep wheel, with its brushed black 6061 aluminum spoke construction and genuine leather, is built to the same ultra high standard as all other Renown wheels, with a few exclusive Speedhunters touches added.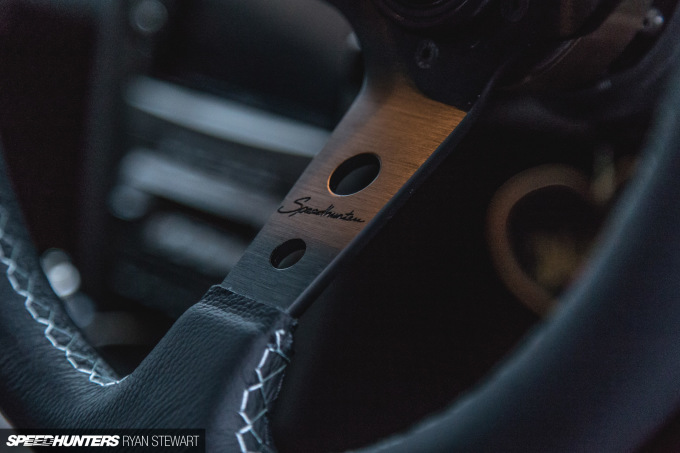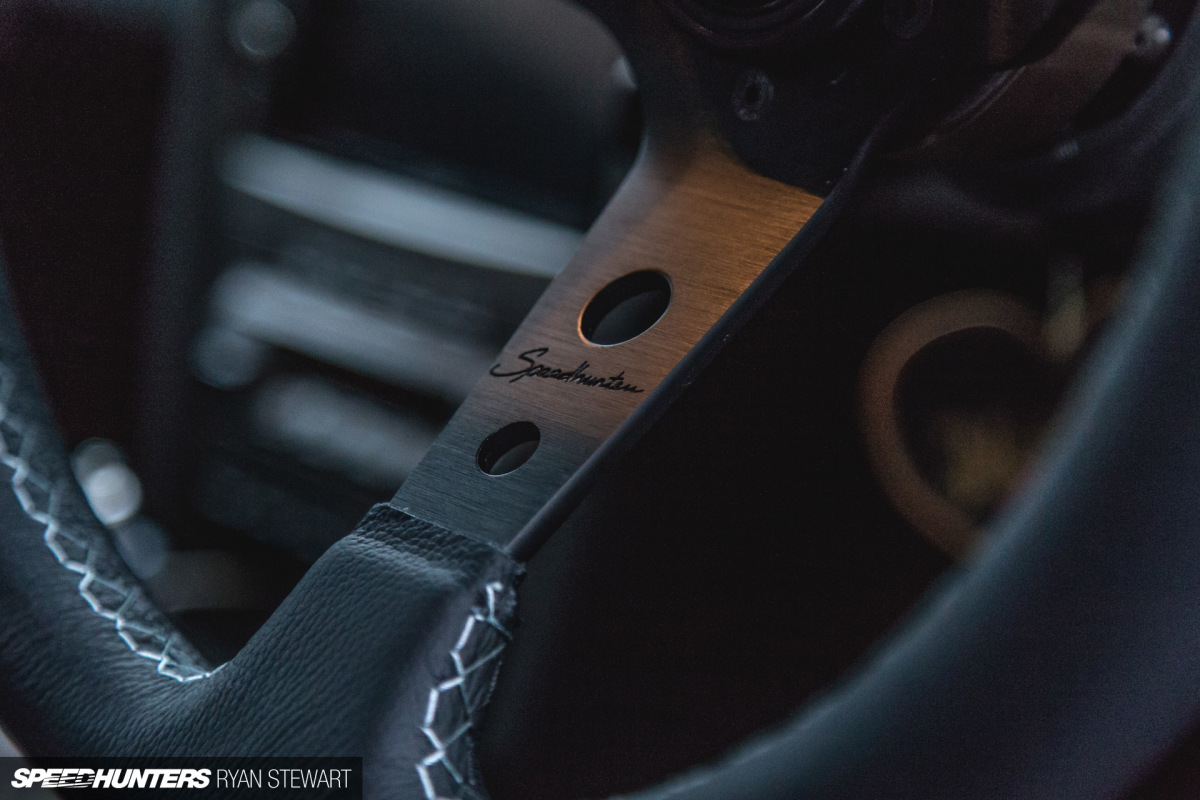 Those details include silver, gray and black tricolor stitching, a triple ring black centerline, Speedhunters symbol horn button, and Speedhunters script engraving.
Furthermore, all Renown x Speedhunters 100 Steering Wheels come with an exclusive black tote bag, sticker pack, a numbered box and black hardware.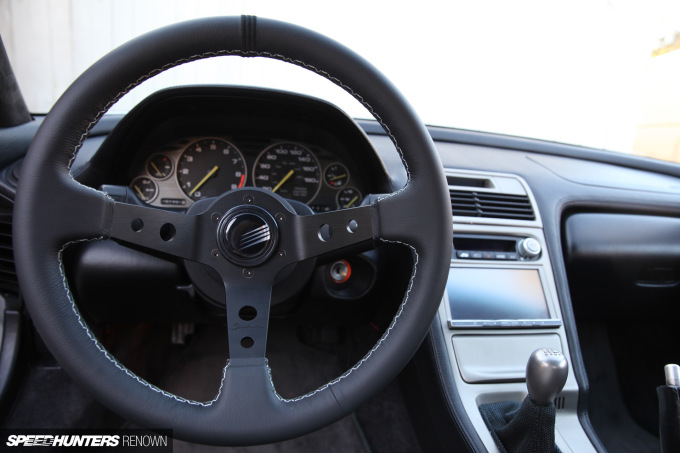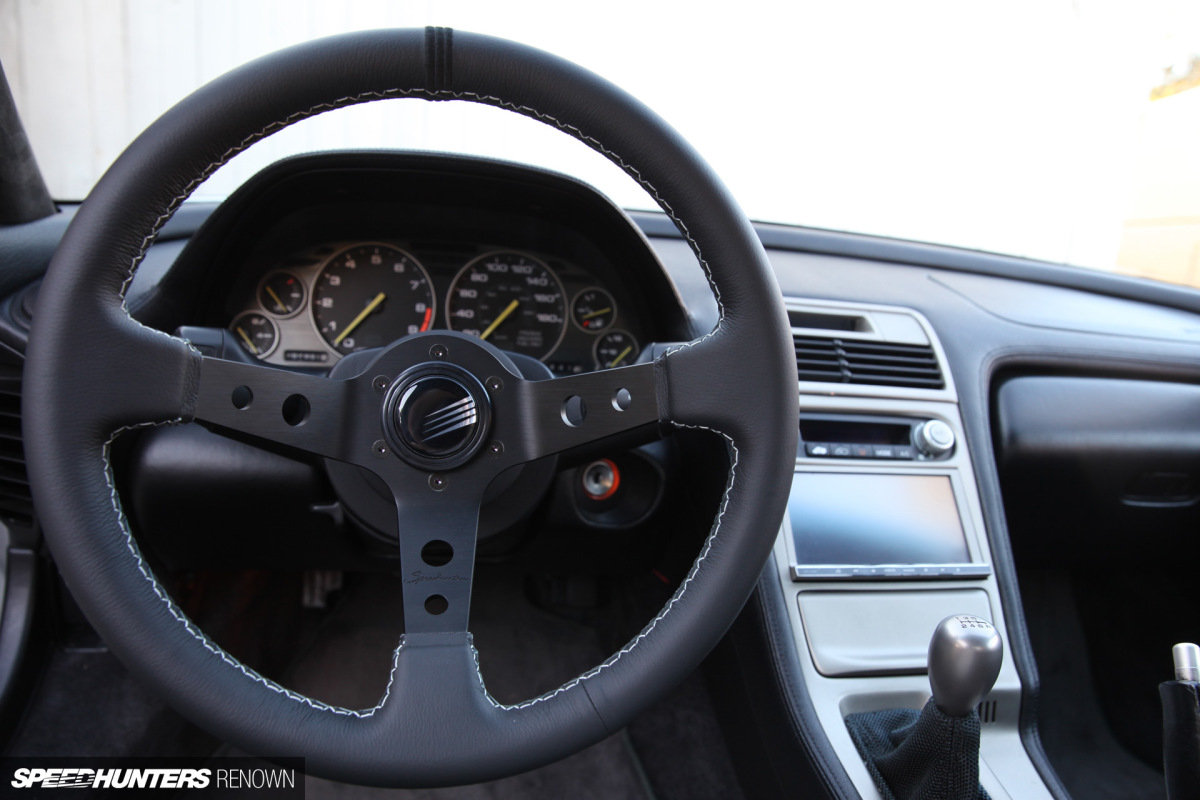 We anticipate this wheel will sell out extremely fast, so if you want one, you'll need to act quick. A limit of two wheels per customer applies, and once they're gone, they're gone. You can make your purchase in the Speedhunters Store, or via the Renown site.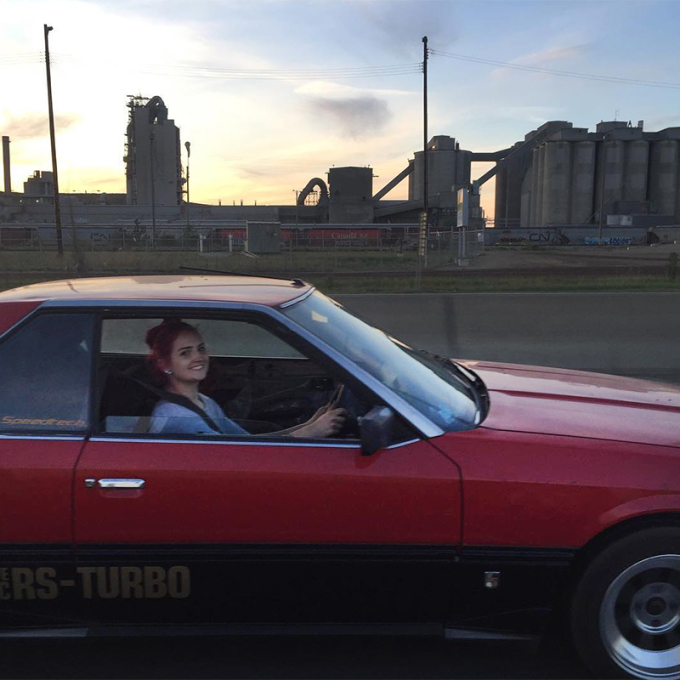 Photo: jessenismowhite
To follow on from our competition result announcement earlier in the week, we've had a quick catch up with Jesse and Amanda of Speedtech Racing Development in Canada who walked away with the prize. Although it was Jesse's photo (above) that was judged the winner, Amanda and her DR30 Skyline provided the subject, so word has it that an additional wheel is being purchased by the pair so no one misses out – it's only fair, right?
Intrigued by their Nissans, we asked both Jesse and Amanda to give us a quick rundown on each, starting with Jesse…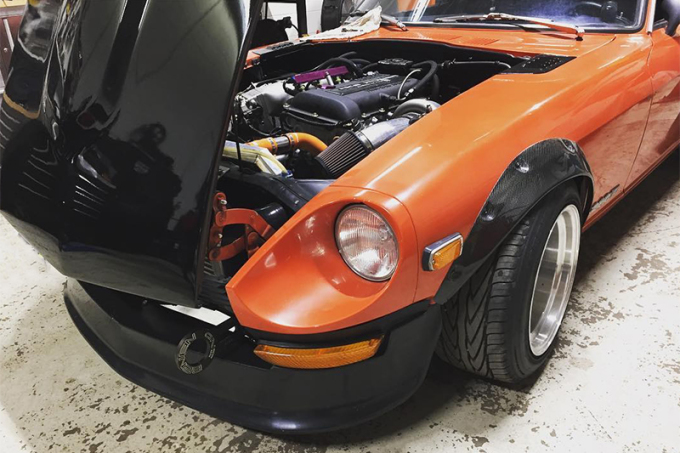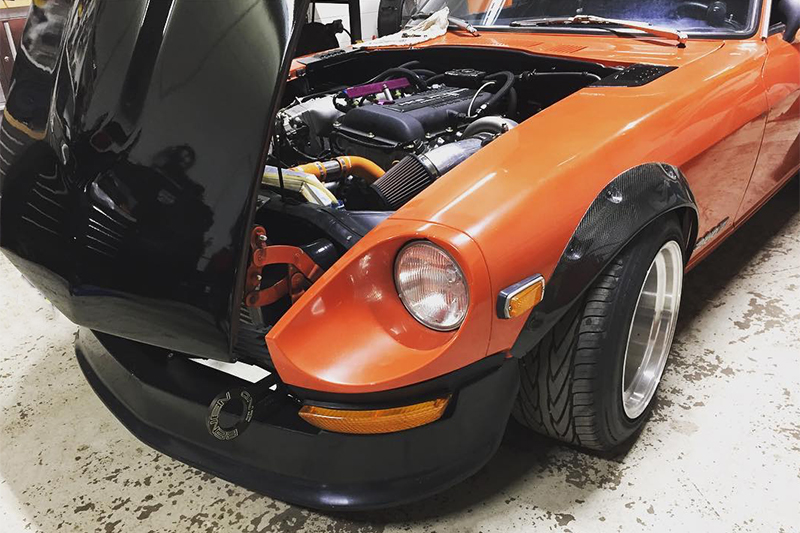 "The Speedhunters edition Renown wheel will be fitted in my 1974 Datsun 260Z, a car I have owned since 2009 and continue to refine to be something that is an extension of me. I own a performance shop in Edmonton, Alberta, Canada but I have never built my car for Instagram, competing shops or for anyone else other than myself.
I am currently getting into my seventh motor with the car as I love to build different setups and learn to drive it at its limits through every step. The more memorable ones have been a 3.1-liter L-series motor with triple 47mm SK racing carbs and all the other goodies to go with it, and a built SR20DET with a big turbo making 400whp and taking on every call-out challenge. I am currently returning to the mighty L-series motor but building a blow-through carb setup with an old HKS surge tank and other parts I have been collecting for years.
I have laid on the side of the road with this car multiple times rigging it together to make it home, once having a fuel pressure o-ring on the SR20DET injectors crack and fail while on a road trip. Fun fact: with some Teflon tape and the o-ring from the dipstick I got it to seal!"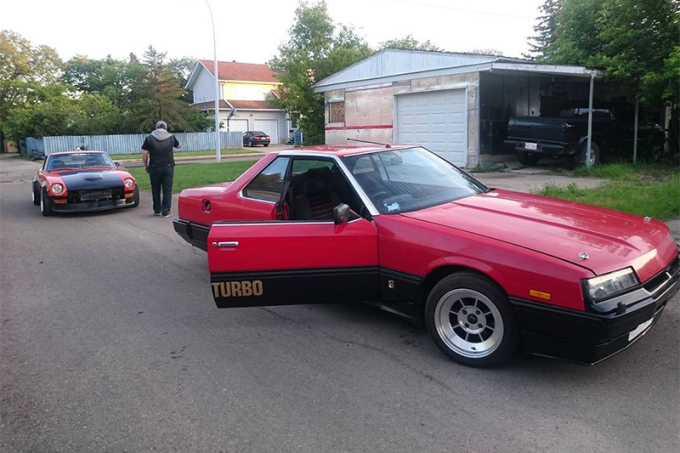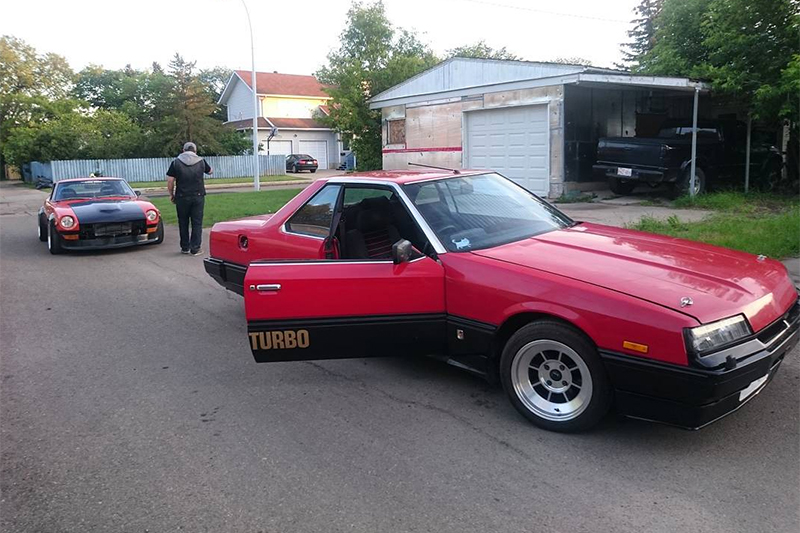 Now Amanda… "My 1984 Nissan Skyline 'Ironmask' RS-Turbo was found in a friend's yard with no front end, seats and miscellaneous other items missing. While I wasn't a big fan of the more common R-chassis to begin with, I am a huge fanatic for '80s boxy cars, and with how good it looked even missing all those items we had it on a trailer to come home the same day.
This car was imported into Canada about 10 years ago, where it was torn apart, had lots of its parts thrown into a dumpster (criminal offence in my opinion), and then passed around town because nobody could put her back together. It took me nearly a year, but I sourced the headlights, bumper, nose piece, lip, factory stereo, rear carpet, front and rear seats all out of Japan, and had them shipped over. The last remaining piece was the front left door panel; this alluded me for over two years but I finally found it a couple months ago. That's why in the Renown x SH 100 winning photo there is no door panel on the left side.
The car did come with the factory FJ20ET in it, however it was not complete. I bought ARP head studs, a full gasket kit and other items for it, but decided to go with a SR20DET for parts availability. It was also pushing over two years and I really wanted to drive the car by summer 2016.
The winning picture captured my first drive in the car after several years of collecting parts not available in North America, and hours spent completing the swap and making the car safe to drive. I do plan on bringing the FJ20 back to life with the time and respect it deserves to reinstall it into my DR30."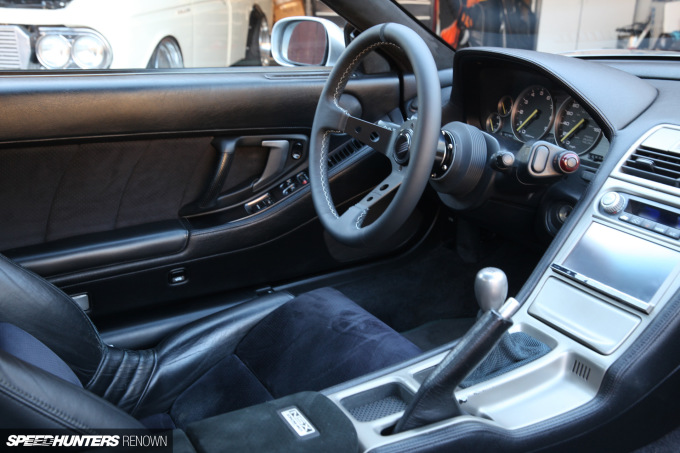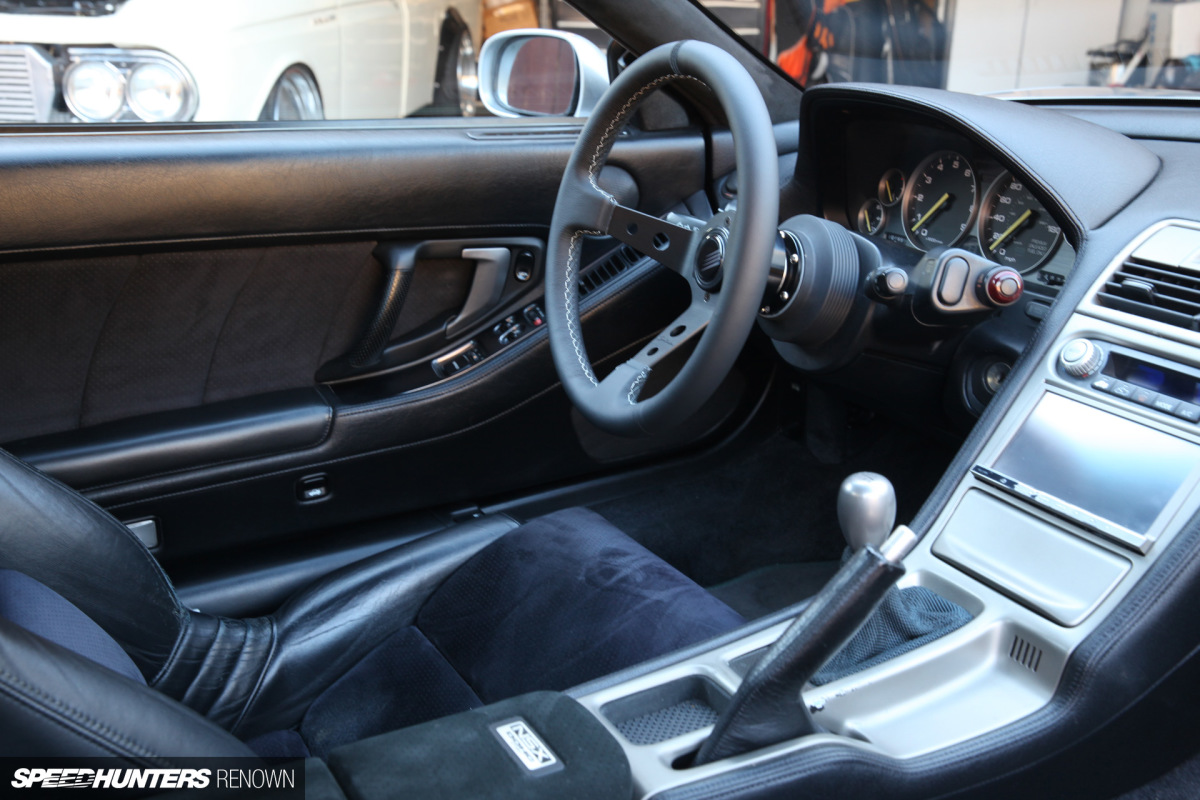 It's been a real blast working on this collaboration with Renown, and Scott and his small team have really outdone themselves; the Renown x Speedhunters 100 Steering Wheel is everything we had hoped for and more. Now it's your chance to be a part of it.
 The Speedhunters