Sunday Morning Car Life
As fun as Cars & Coffee events are, the most difficult part about them is getting up at such an early hour on a weekend. And this past weekend, the task was made that much harder with the switch to daylight saving time and the loss of an hour's sleep that comes with it.
Yet somehow on Sunday morning, I was able to get myself out of bed and fire up Project Yankee to take a cruise over to the monthly Cars & Coffee meet in Fresno, California.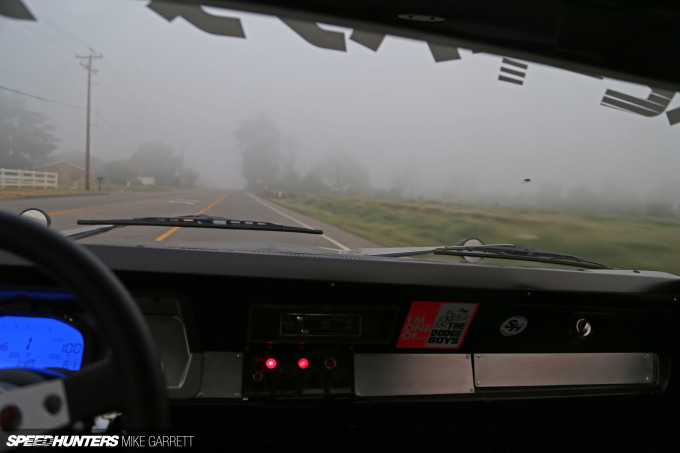 Ever since my Dodge was finished last fall, I've had a lot of local guys asking me when I was going to bring the car out. After months of scheduling conflicts and cancellations because of bad weather, I was finally able to do it.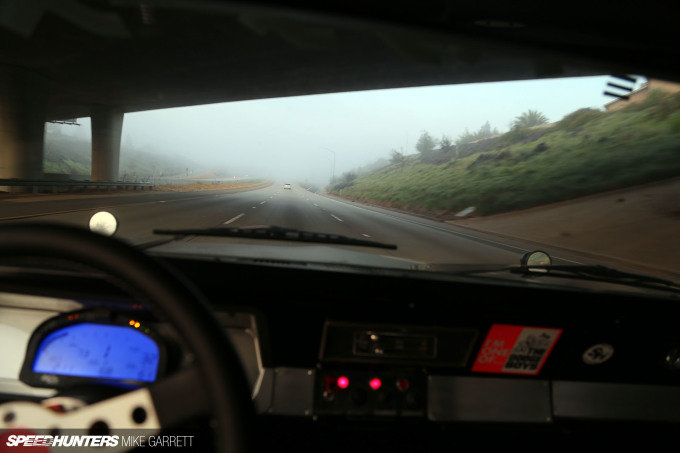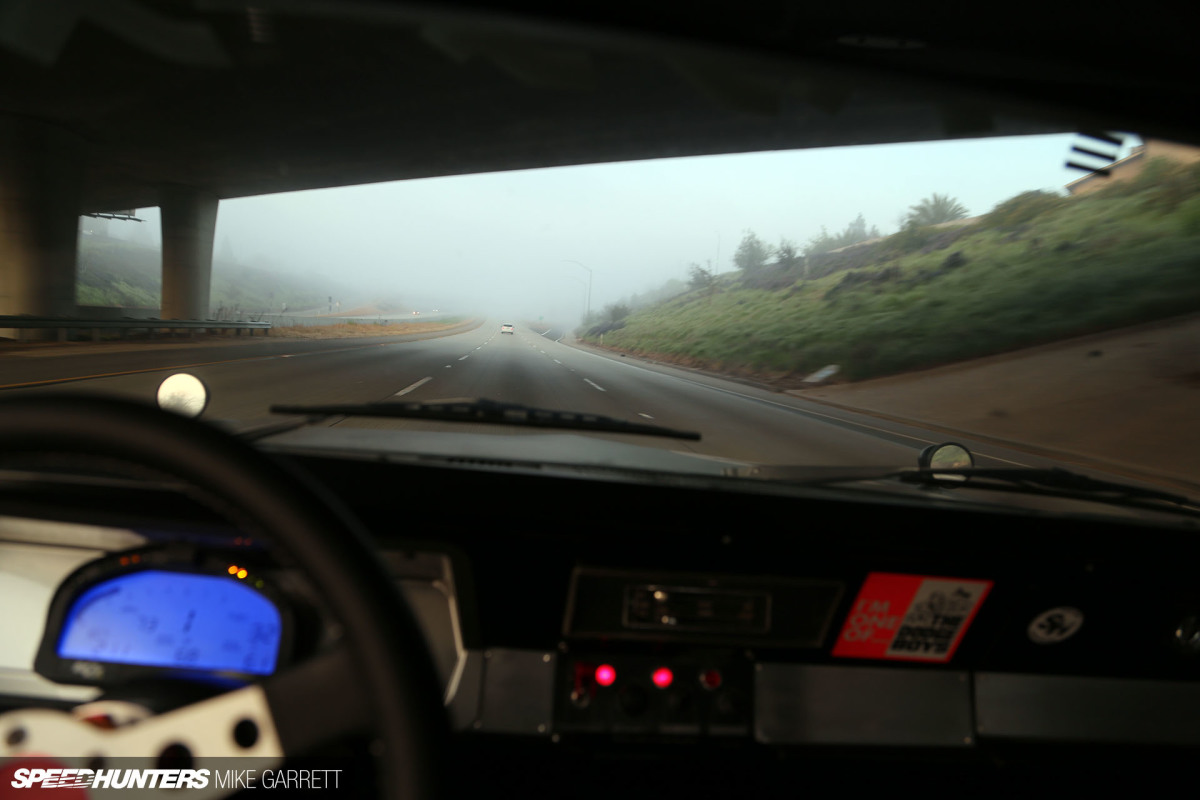 From the moment I fired up the Dart and pulled out of the garage I had forgotten about the pain of waking up early; there's just something cleansing about driving your favorite car on deserted early morning roads and highways. With every underpass I drove through, it was impossible not to blip the throttle for a little wake up call.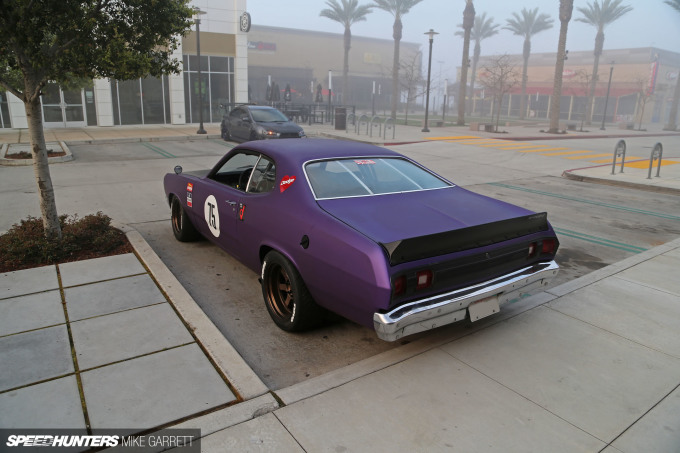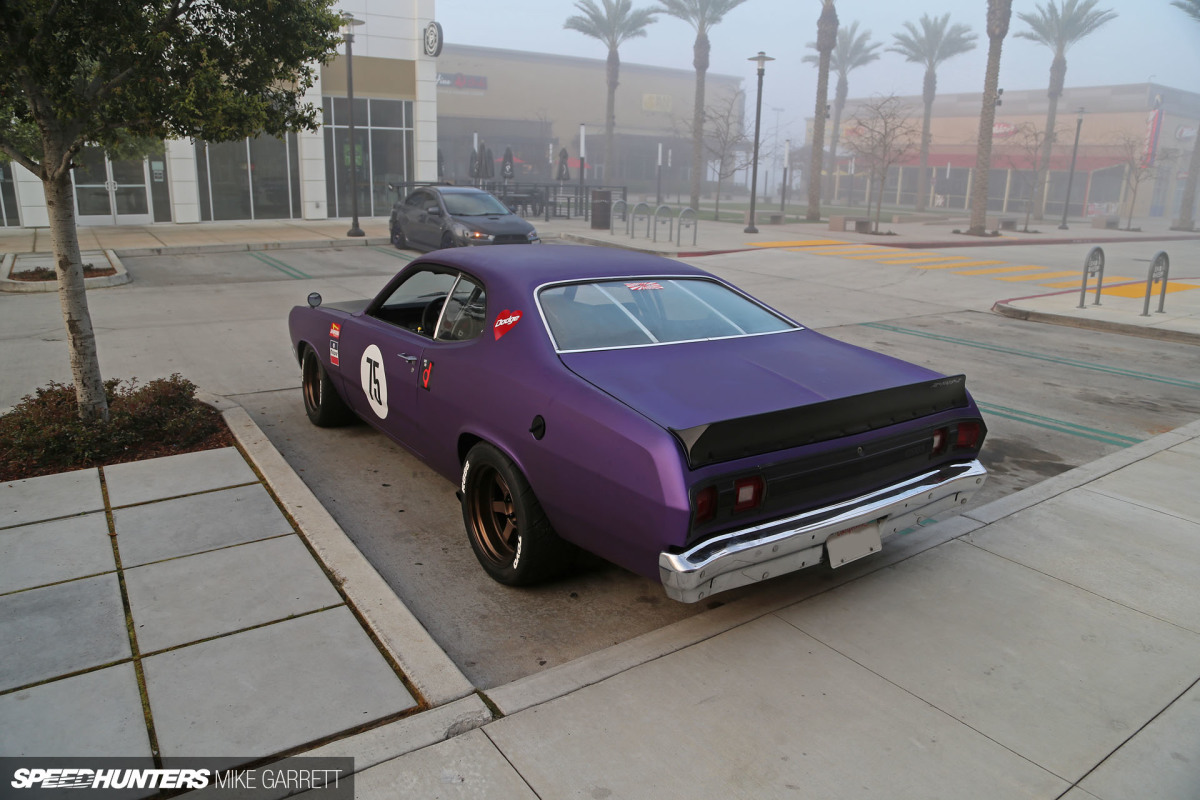 There were just a handful of cars present when I arrived, but within minutes the parking lot began to fill up with a wide variety of machinery.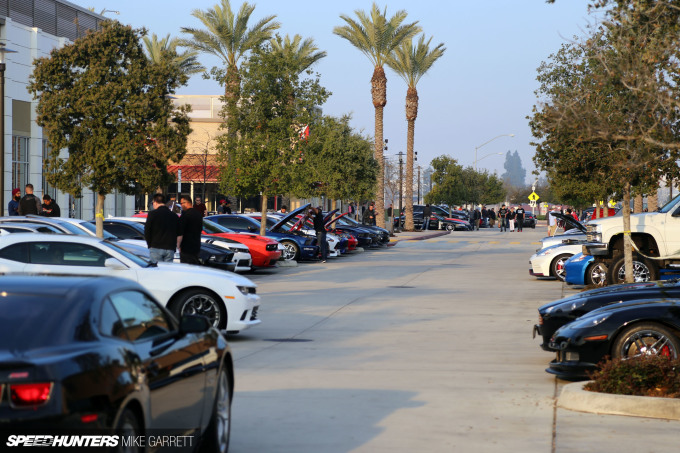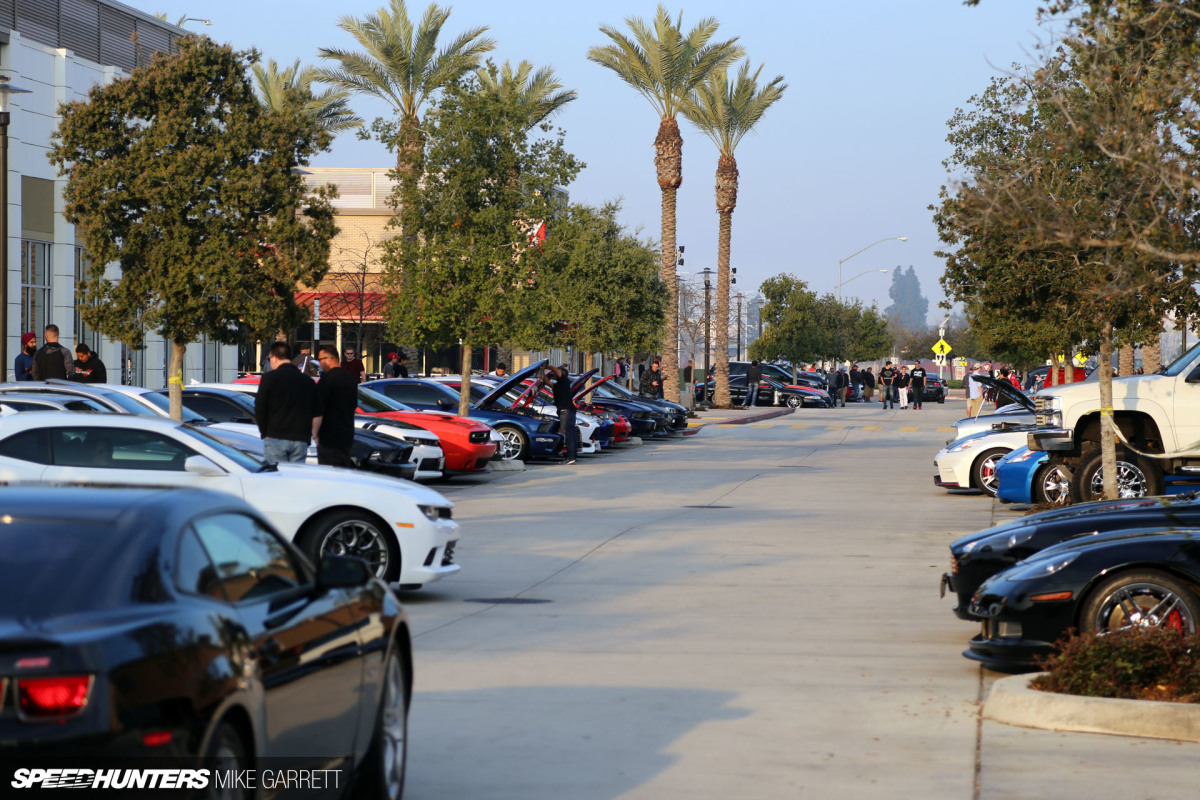 After grabbing a donut and a coffee from the cafe that hosts the event, I took a walk around to see what sort of cars had come out.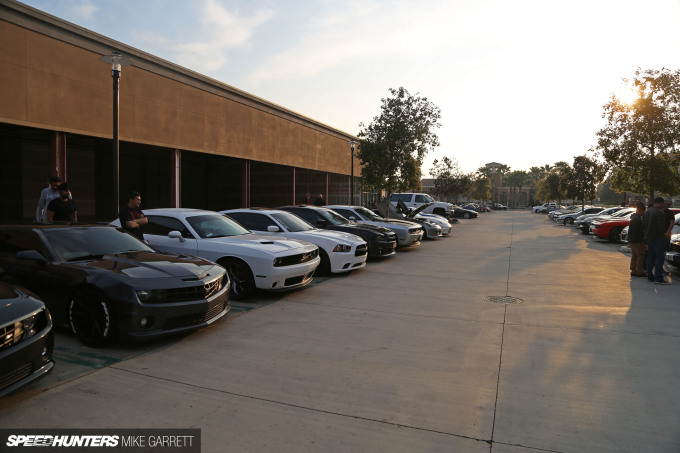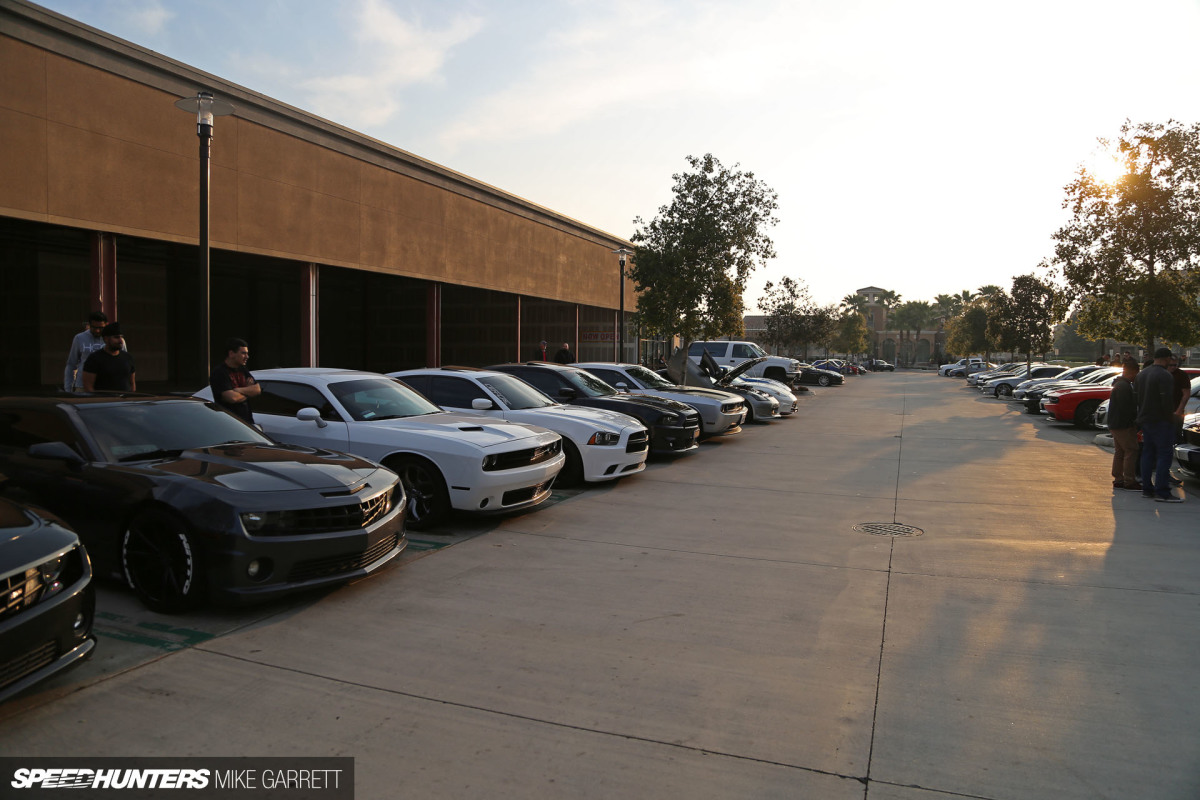 Compared to other Cars & Coffee events I've been to, this one certainly skews younger in terms of owner age. Even in my early 30s I felt like one of the older guys out there, but it's cool to see the younger crowd enjoying the car hobby.
Local Flavor
The event also skews younger in terms of the cars themselves, with Project Yankee being one of a handful of older vehicles in attendance.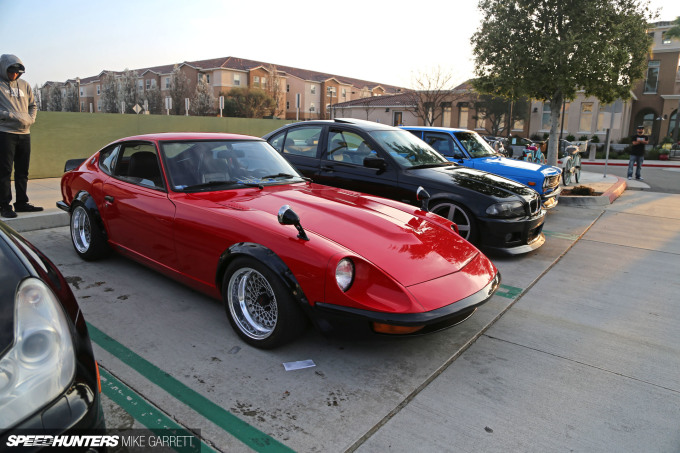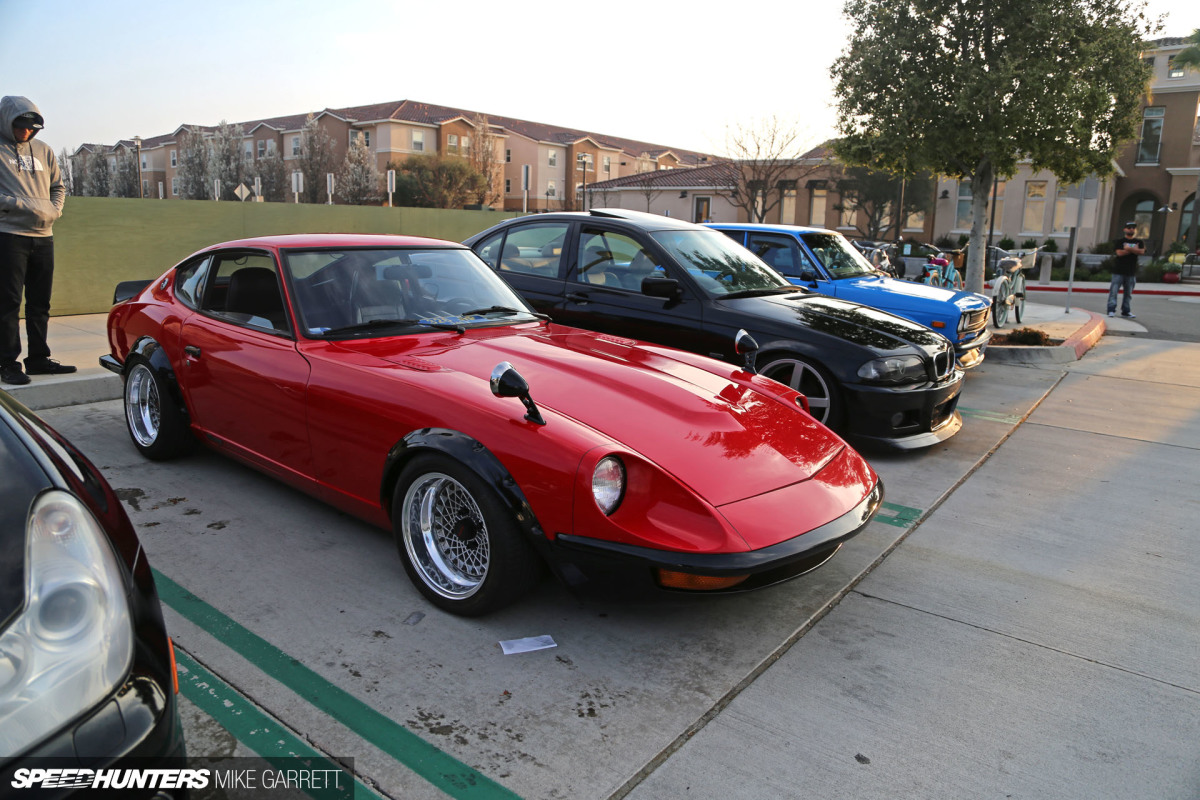 Although small, that group of classic machines included some rather cool cars, like this beautiful G-nose converted Datsun 240Z sitting on a set of Epsilon mesh wheels.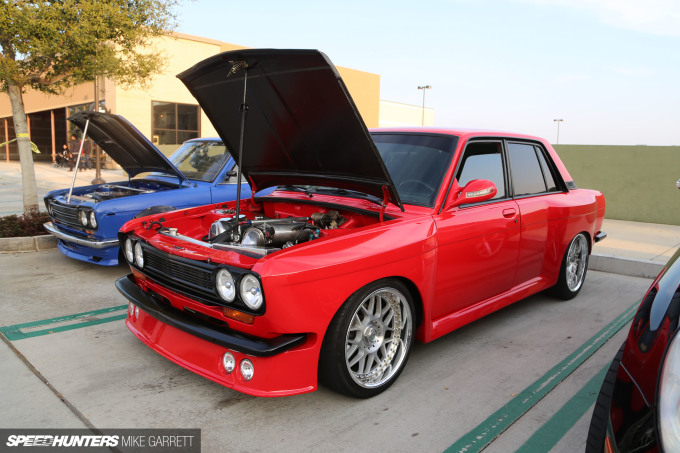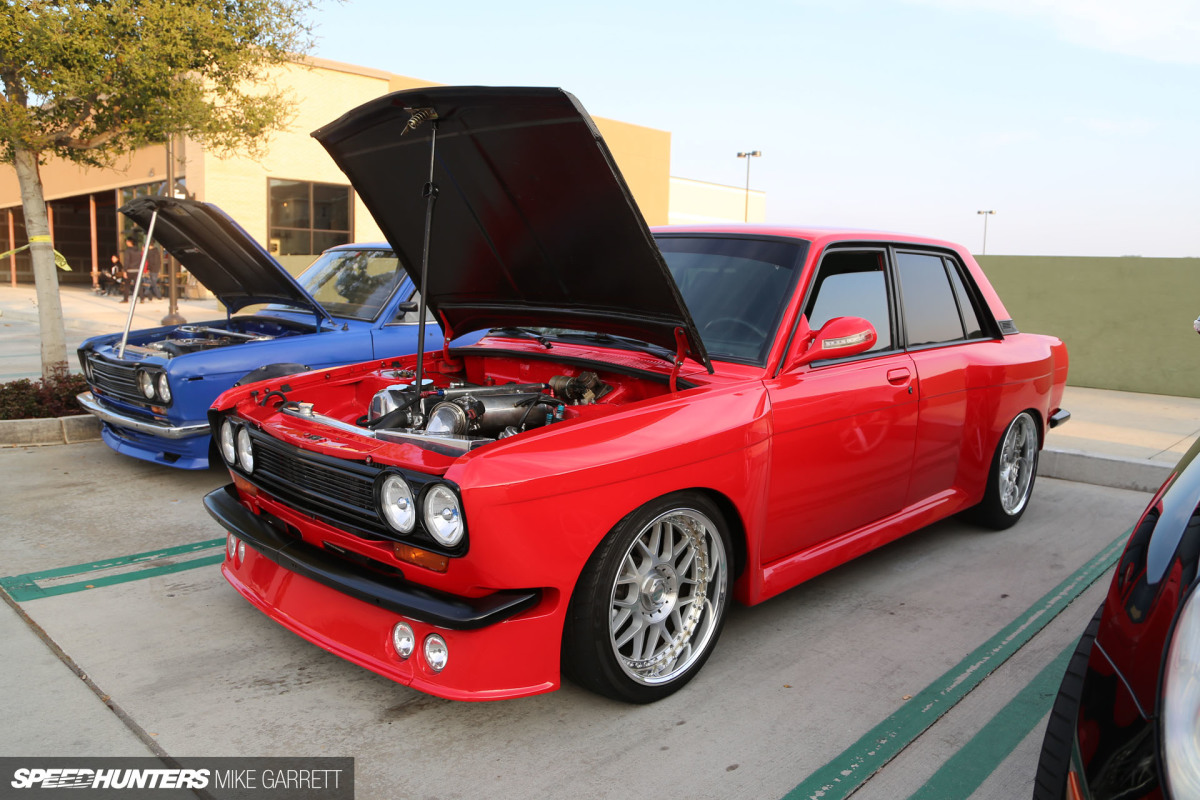 Also in the group was this box-flared 510. During the '80s and '90s, wide-body converted Datsuns like this one were quite popular, and today it makes for a unique throwback look.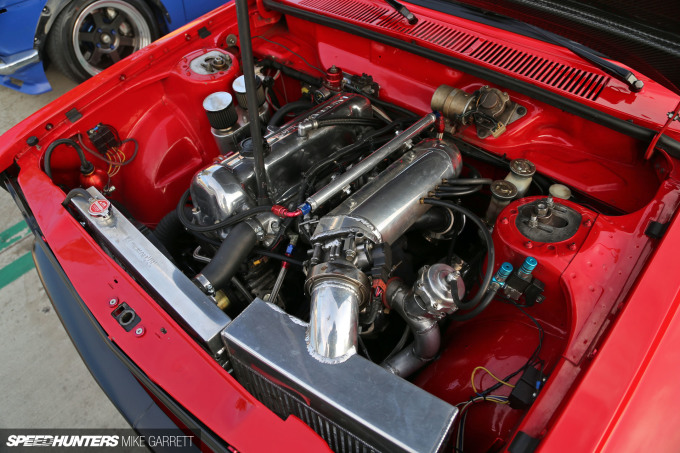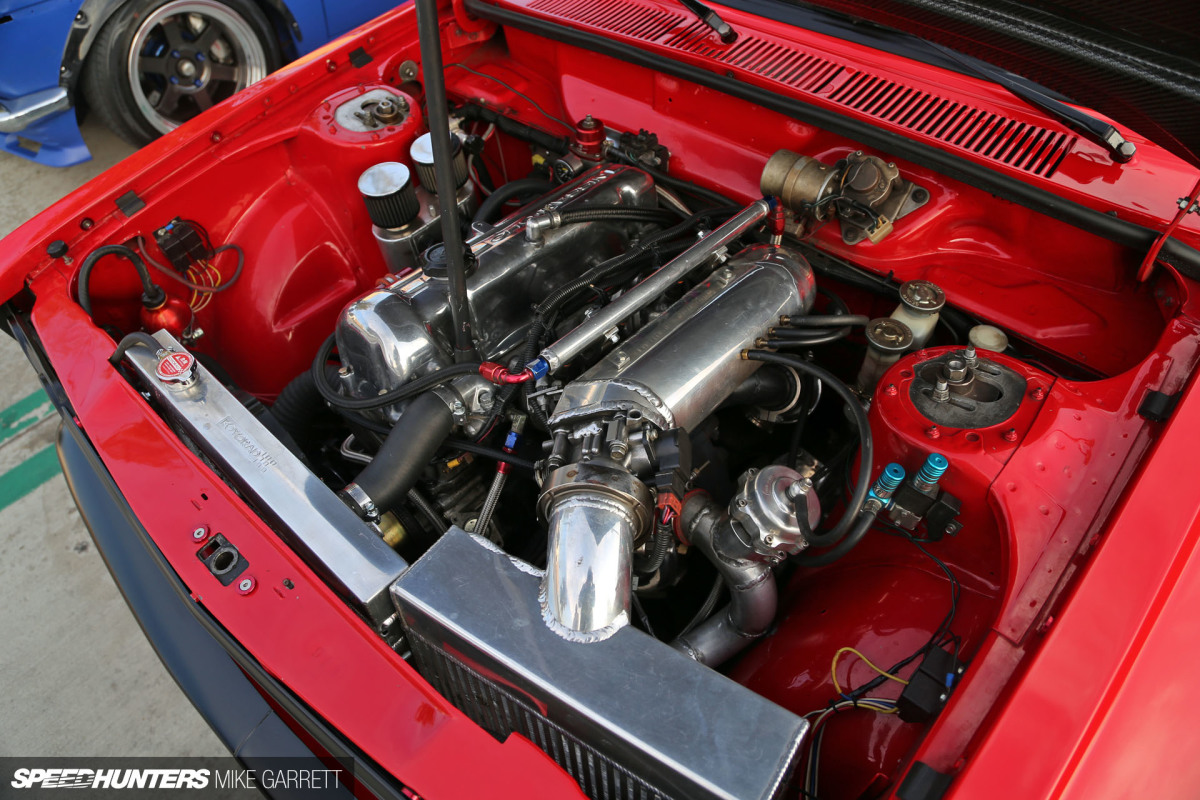 The motor setup in this red car was also pretty unique – not an SR20 or KA24 swap, but a fuel injected and turbocharged variant of the original L-series SOHC four-cylinder engine.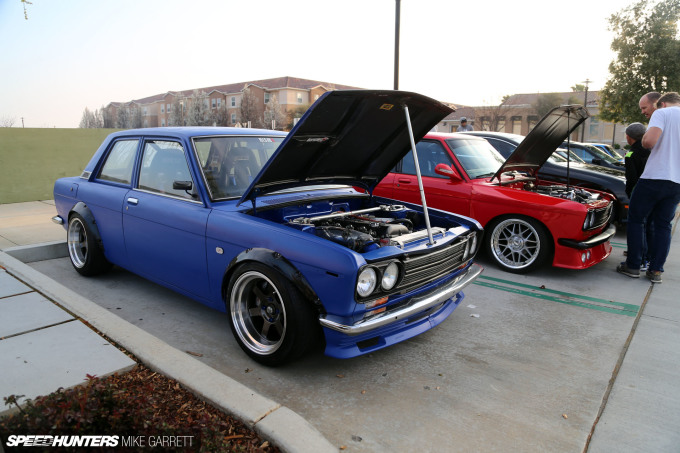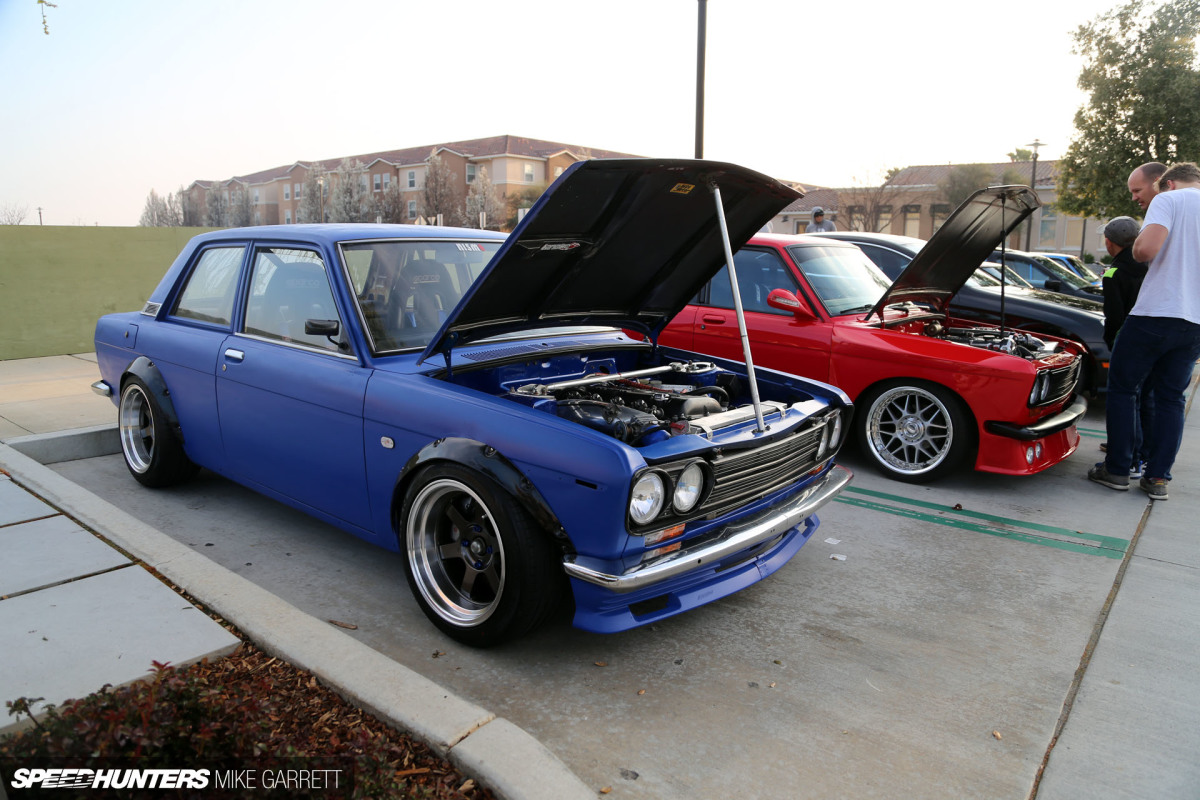 Parked alongside was this flat blue-painted 510 sporting a more traditional bolt-on flare look.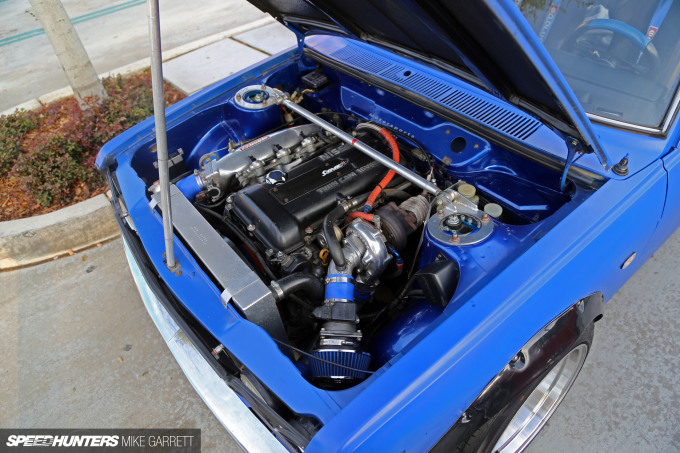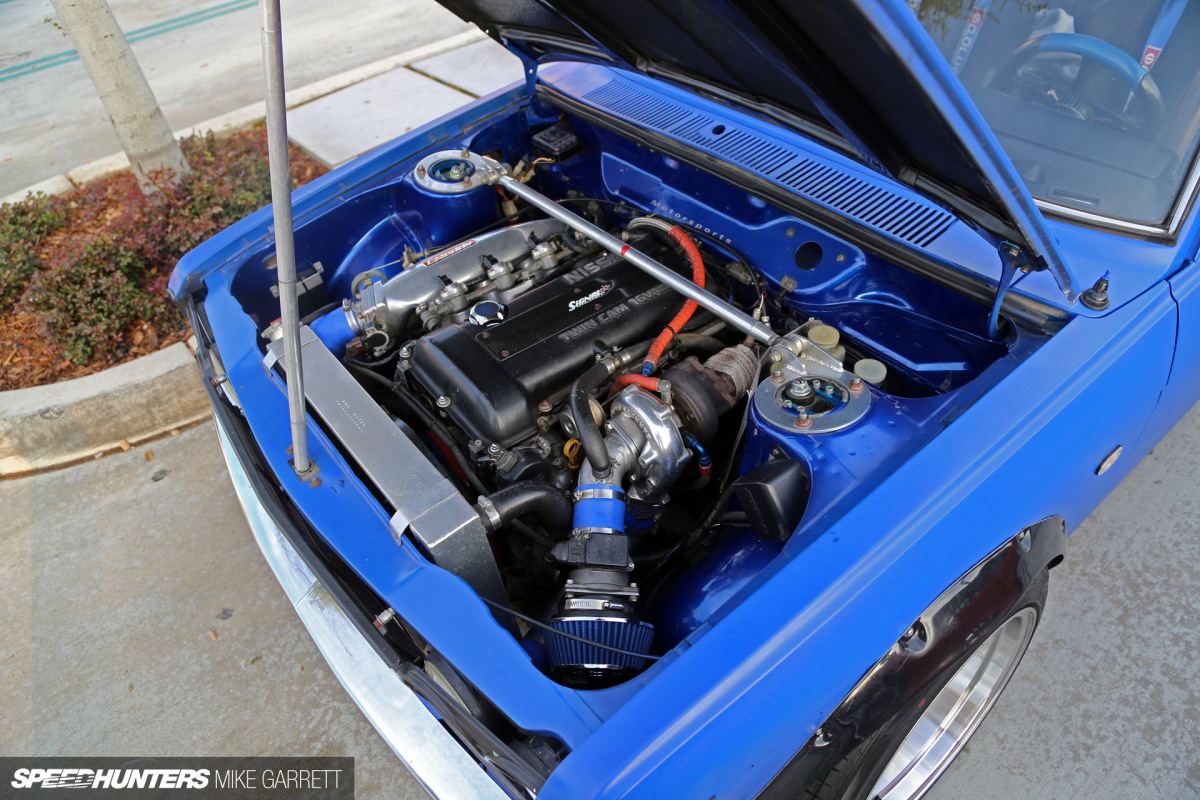 And under the hood? A very healthy looking SR20DET swap. This one must be incredible fun on the nearby mountain roads.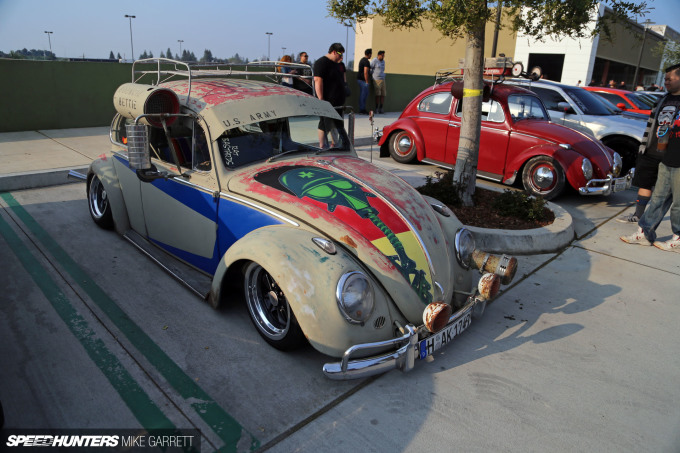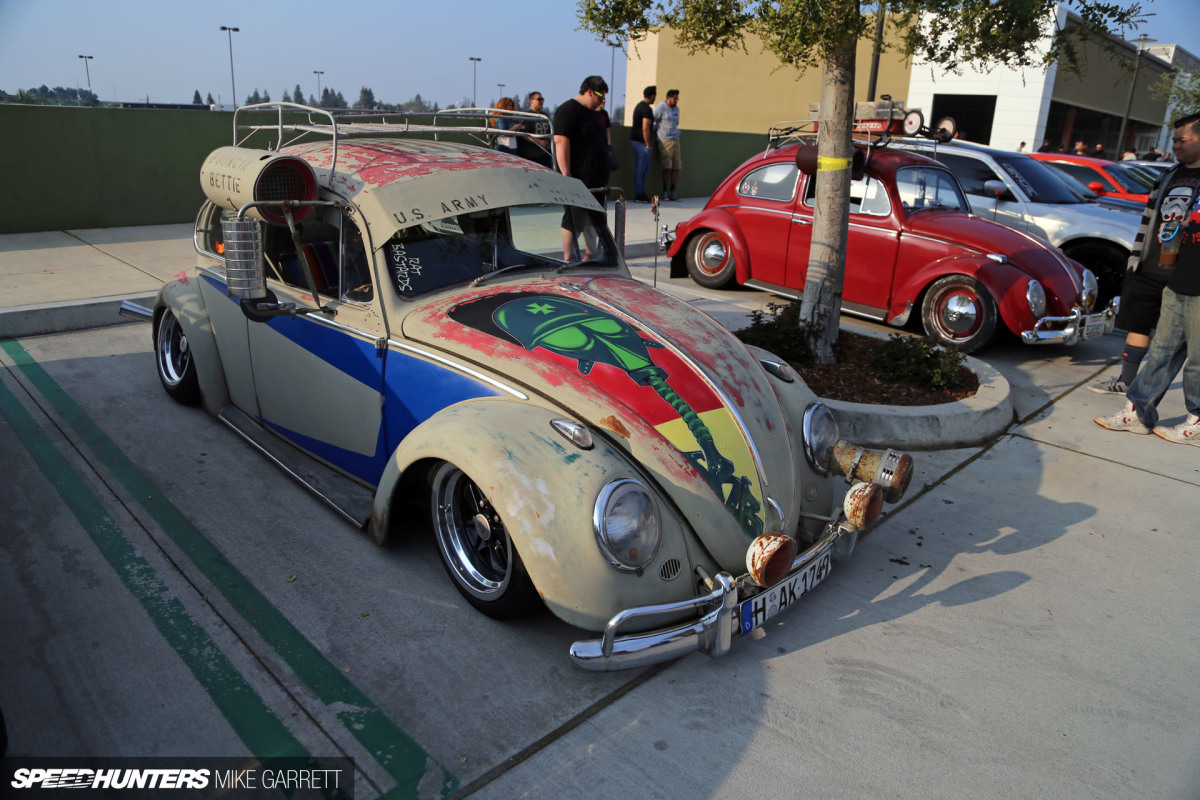 Central California also has a very strong air-cooled VW scene, and this crazy looking Beetle is quite well known locally. For more, check out the spotlight I did on it two years ago.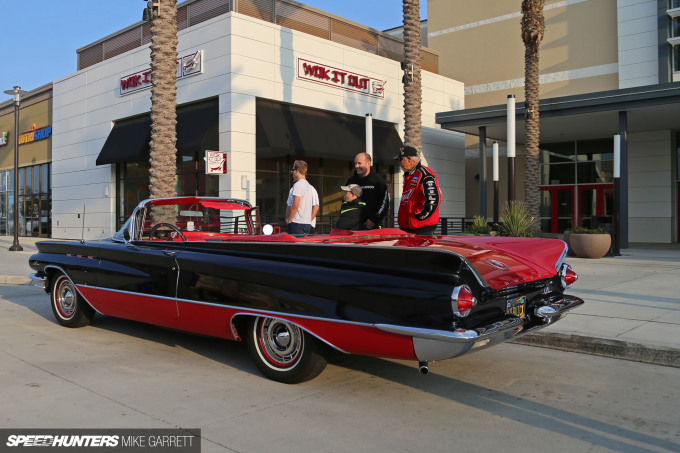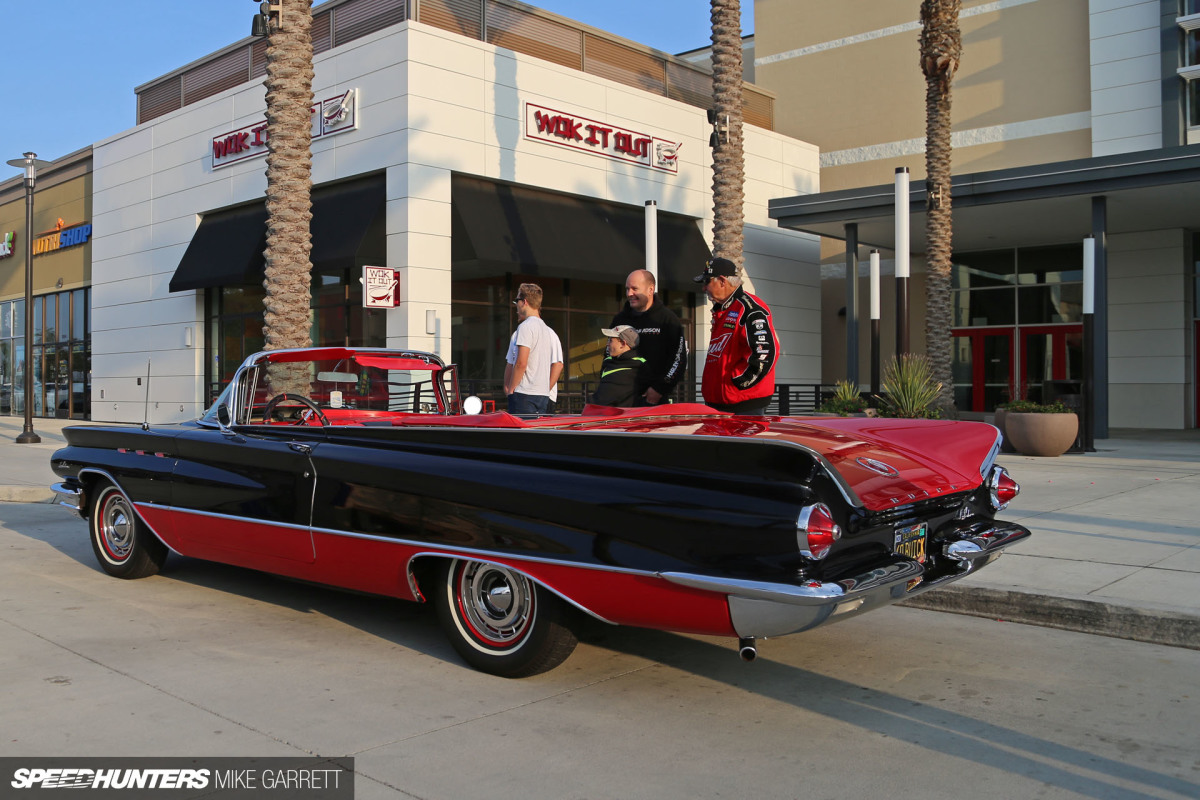 This beautiful Buick convertible had the honor of being the oldest car at Sunday's event, and a lot of the younger folk seemed to enjoy the finned cruiser mixed among the late model machinery.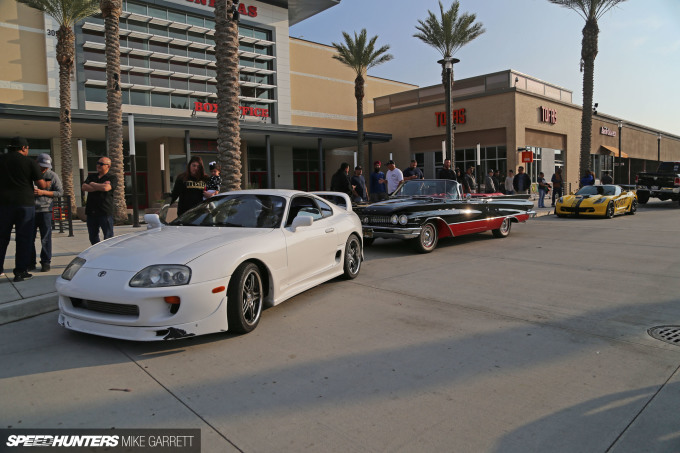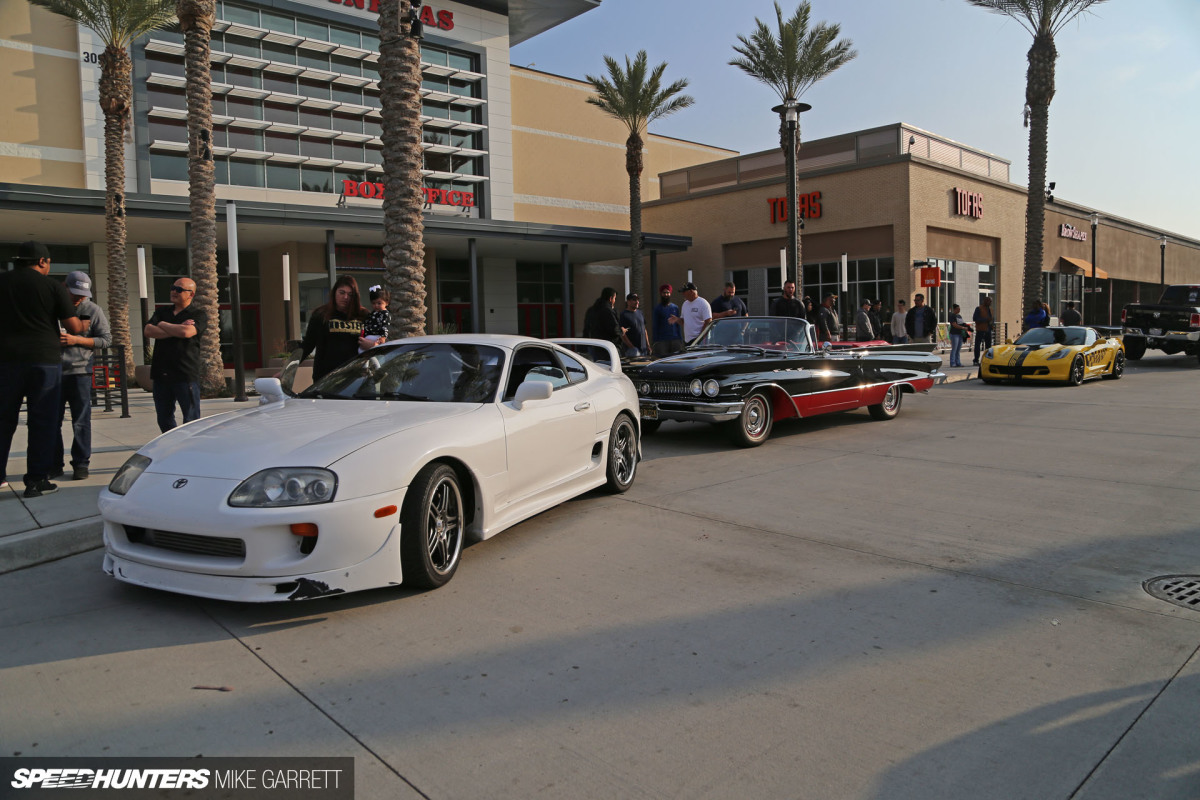 The Central Valley has always had a very strong hot rod, custom and muscle car scene, and I'm hoping that more of those guys start coming out to add more flavor to the monthly Cars & Coffee meets.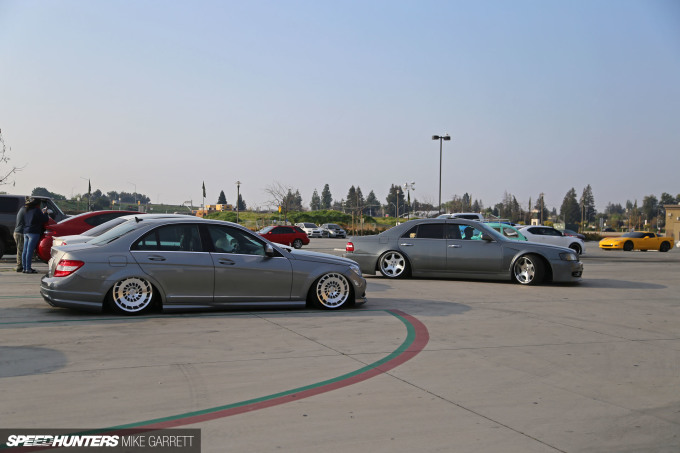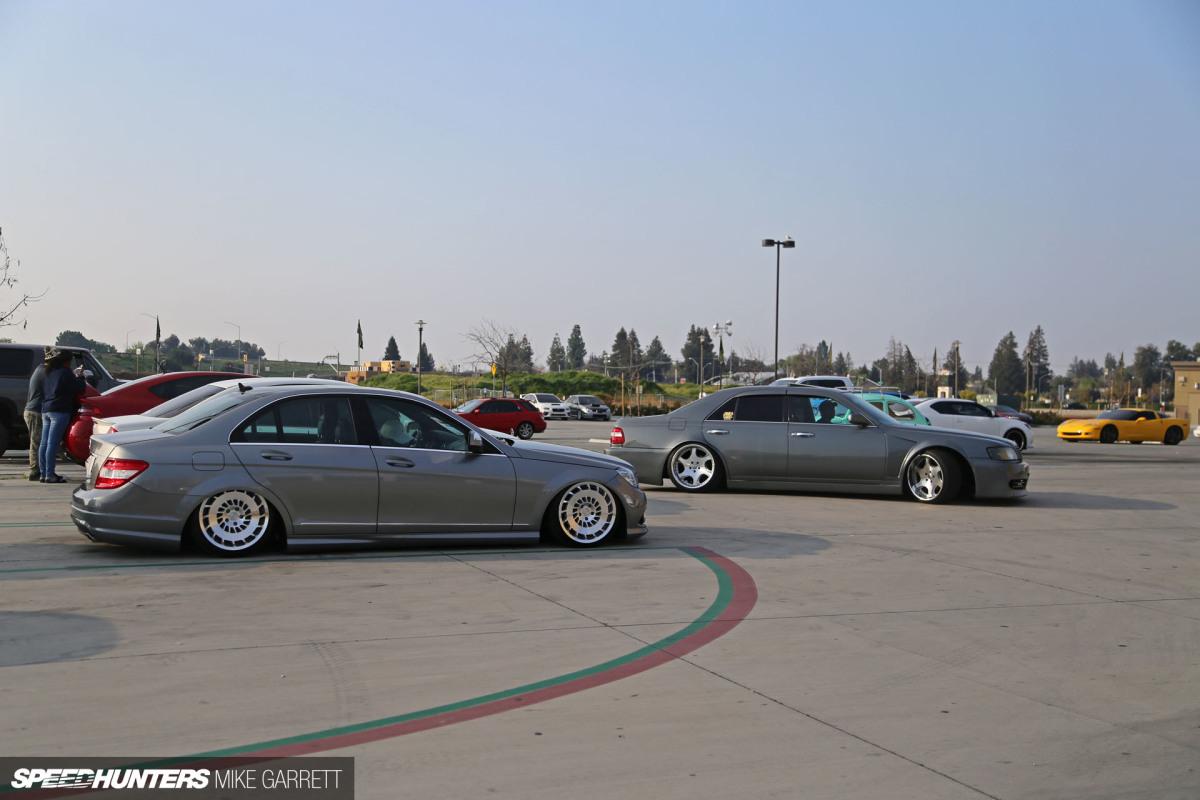 Then again, even despite the smaller number of vintage vehicles, the variety of cars did not disappoint.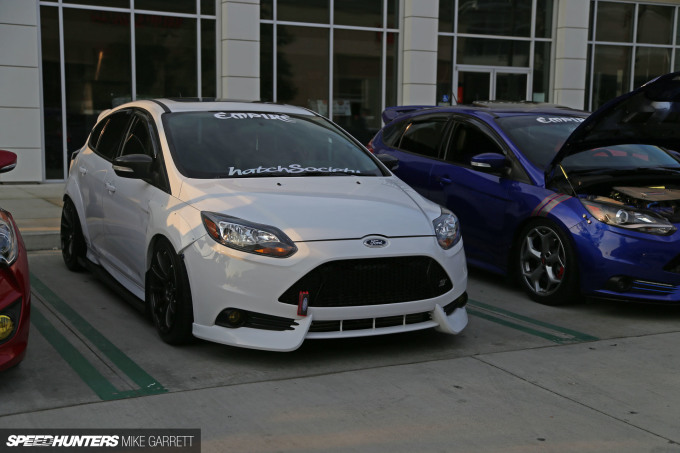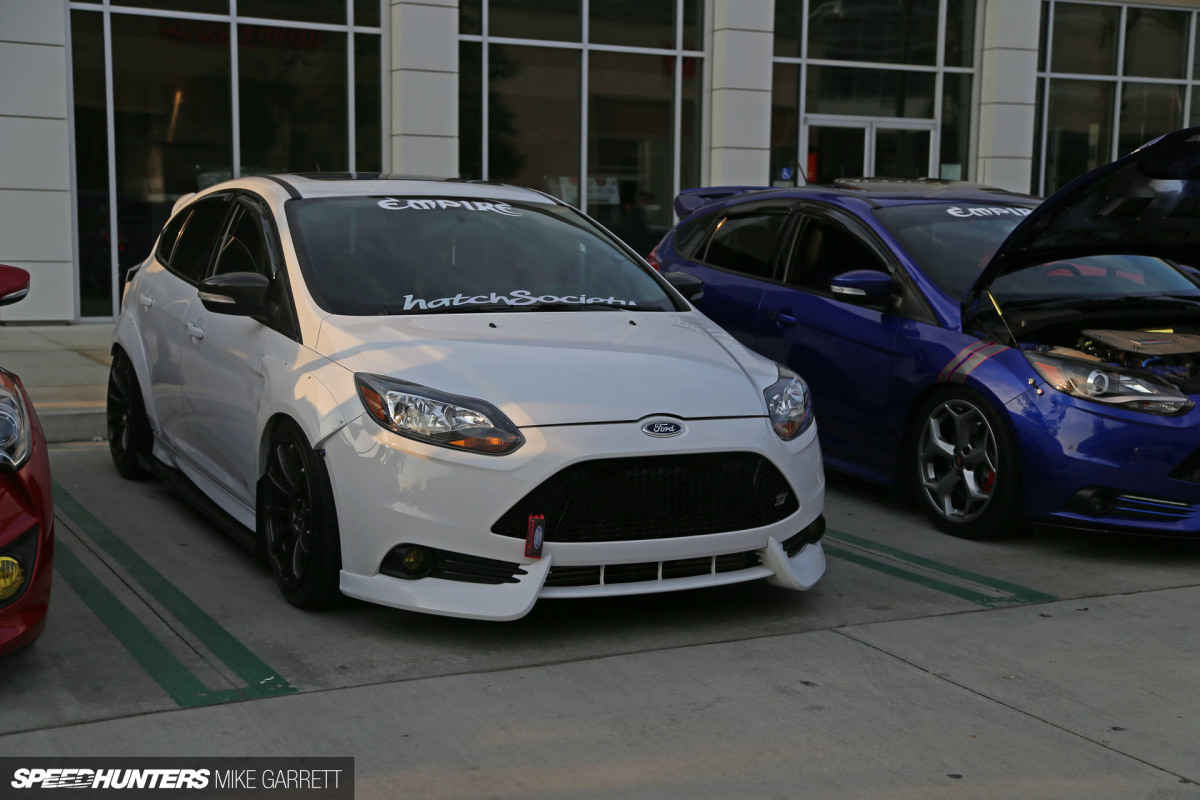 Among the machinery that caught my eye on this particular morning was this wide-body Focus ST, one of a few turbocharged Ford hot hatches that came out.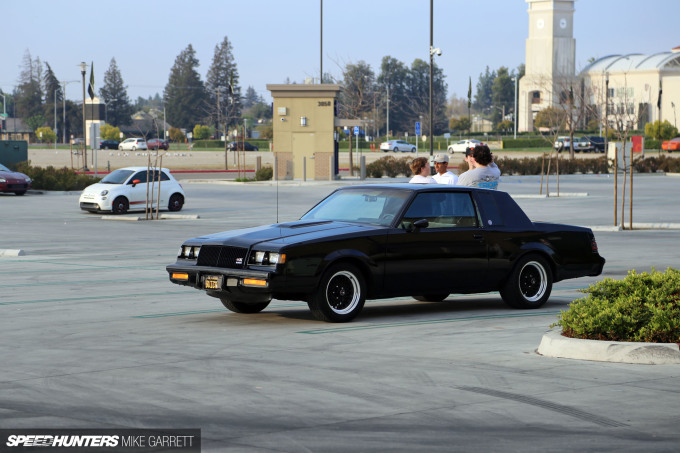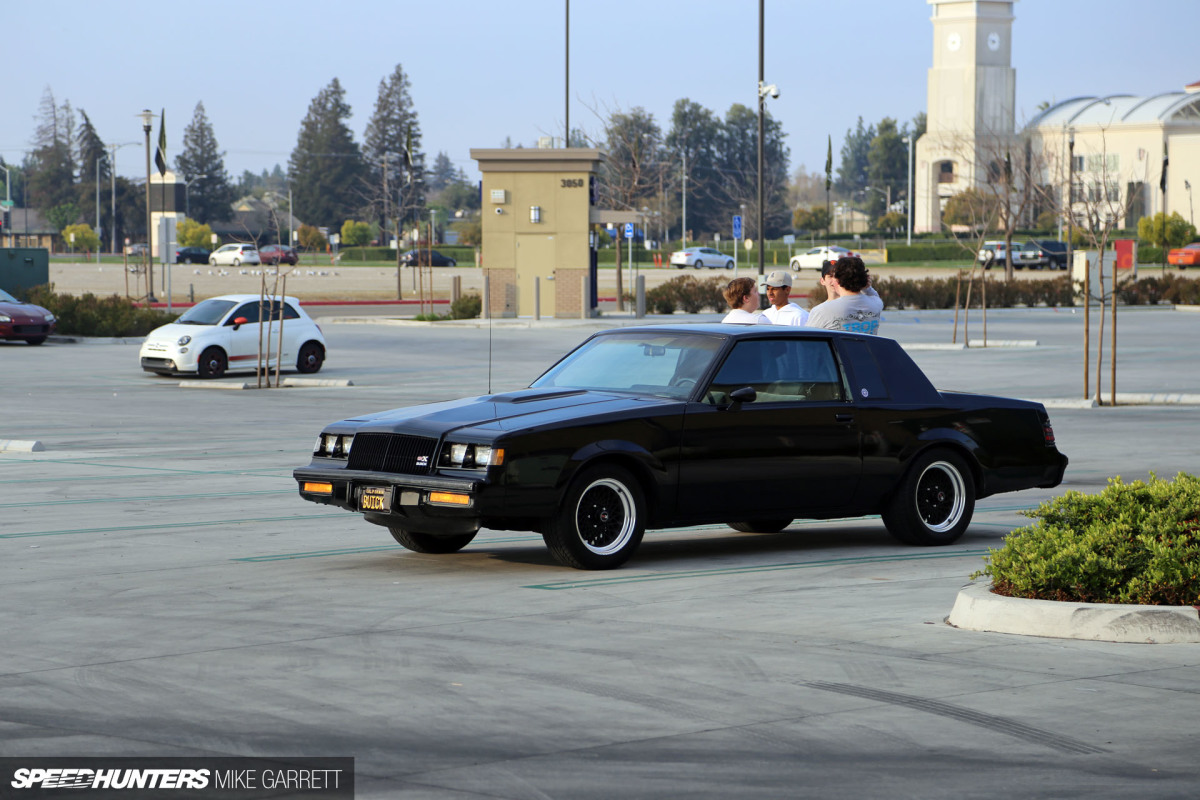 And speaking of turbochargers, here's one of the most legendary turbocharged performance cars America has ever built – the Buick Grand National.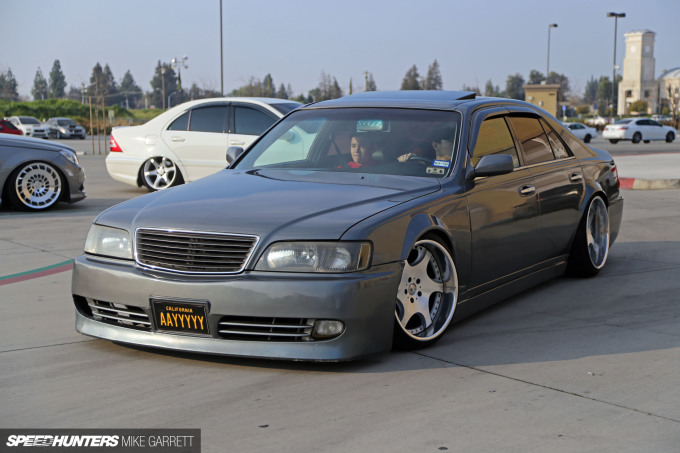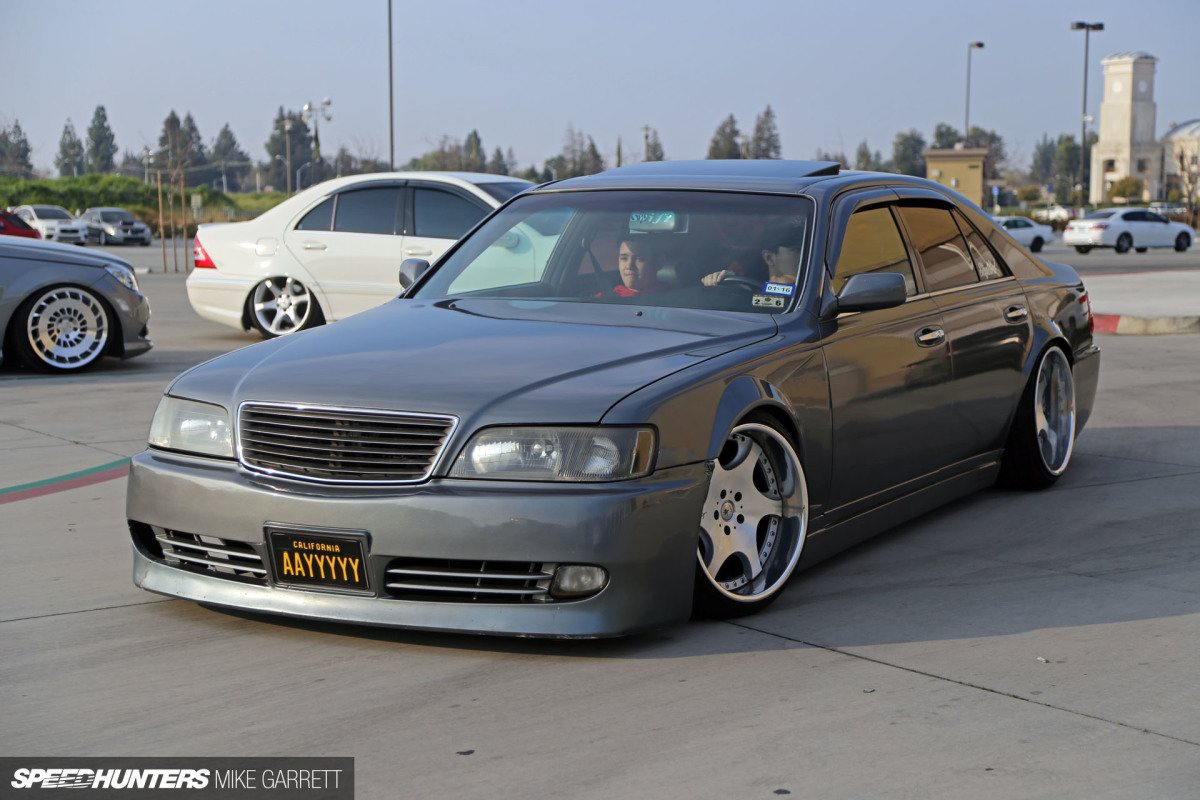 Enjoying an original Buick GN one moment and then a slammed Q45 VIP-style build the next is all part of the fun at Cars & Coffee.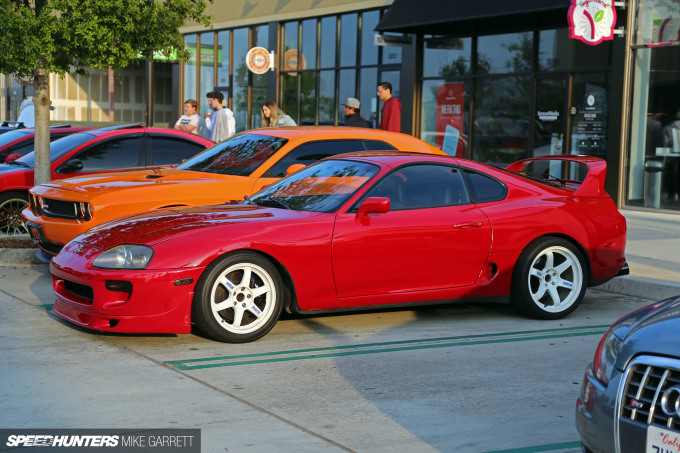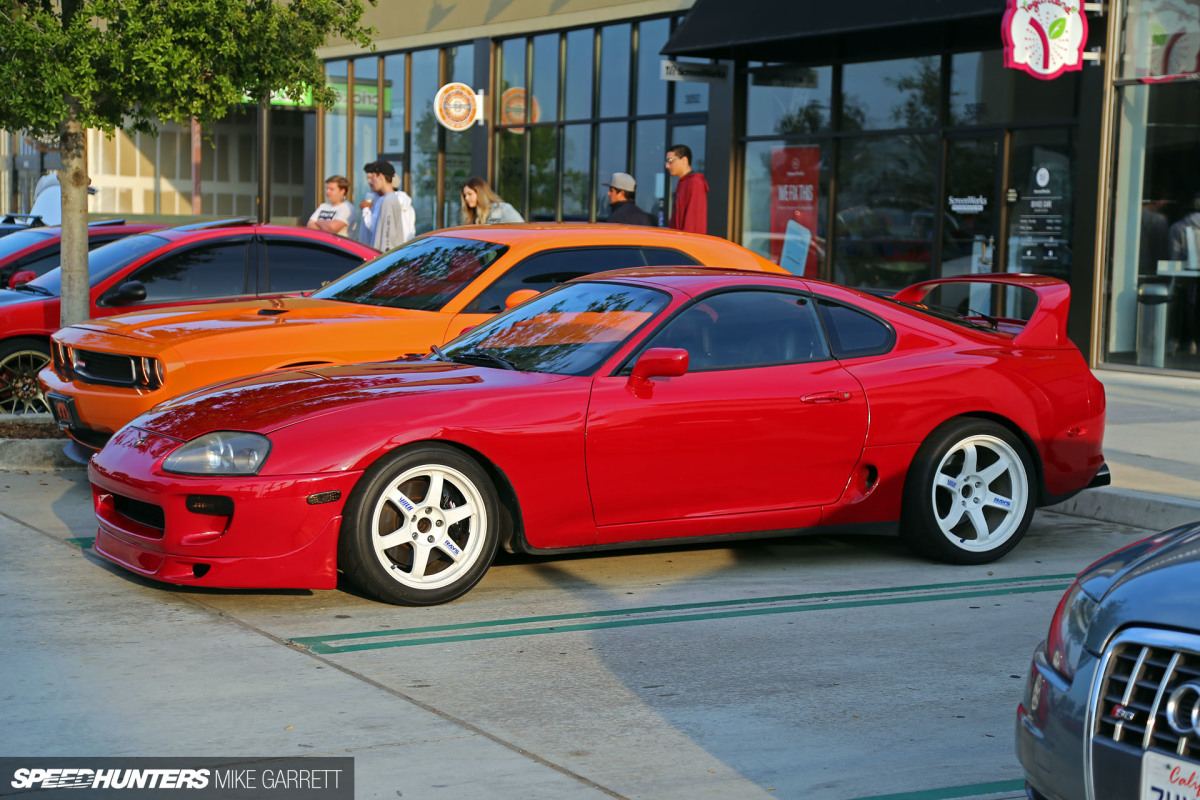 There were a couple of JZA80 Supras that came out on Sunday, including this very clean red example wearing a staggered set of RAYS Volk Racing TE37s for a rather timeless look.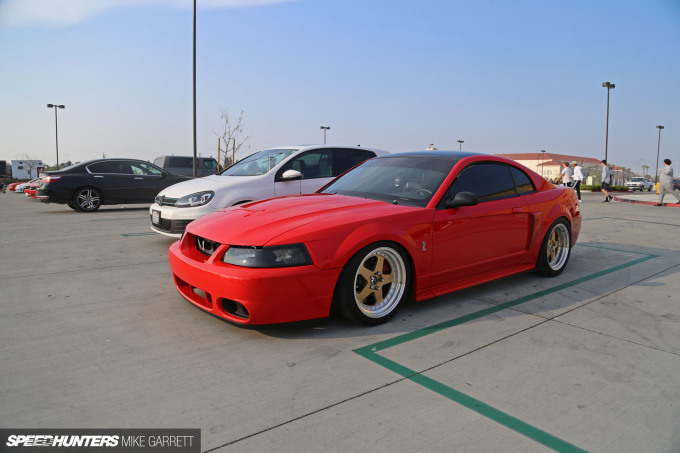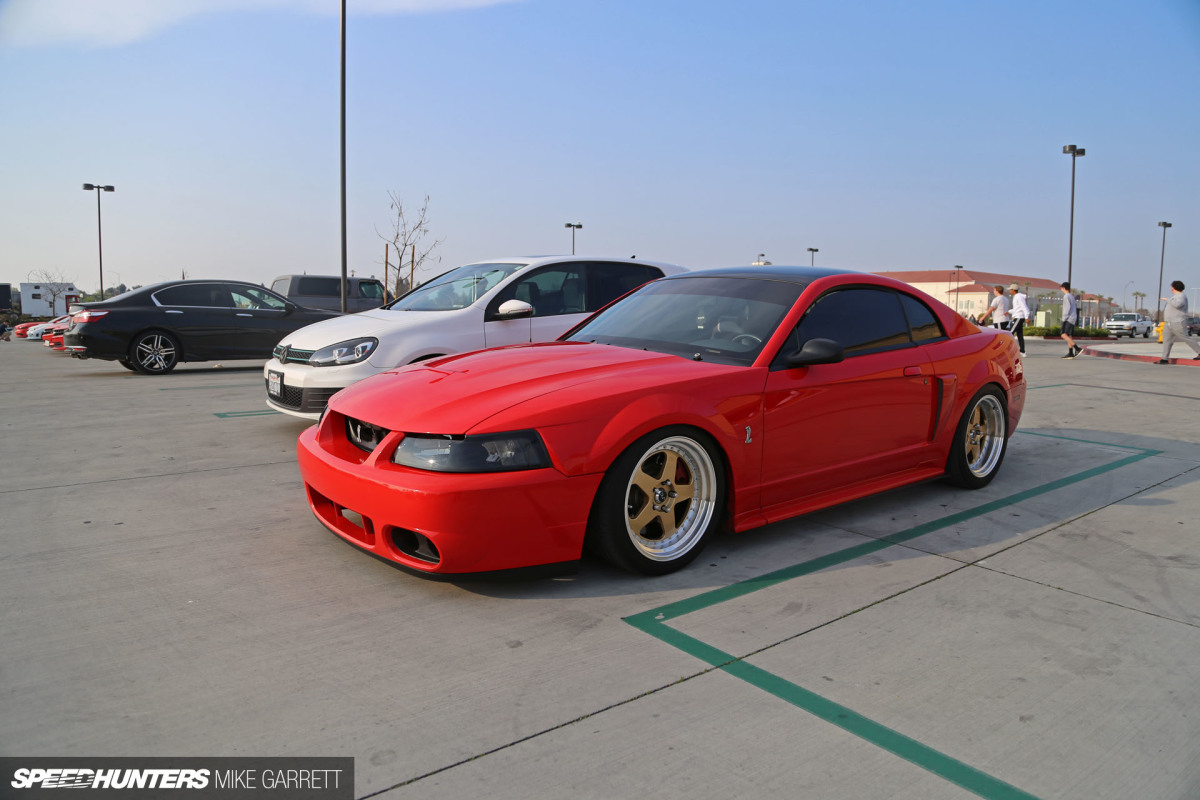 These days, 'New Edge' Mustangs from the late '90s and early 2000s can be had quite cheap, and they still have a ton of potential. Just look at this tastefully modified Cobra for inspiration.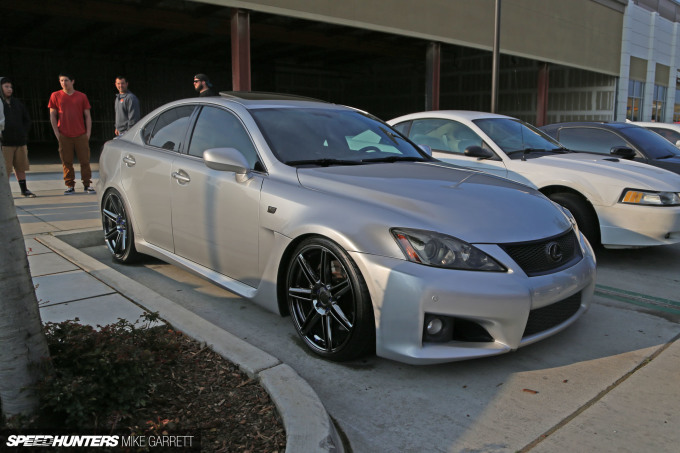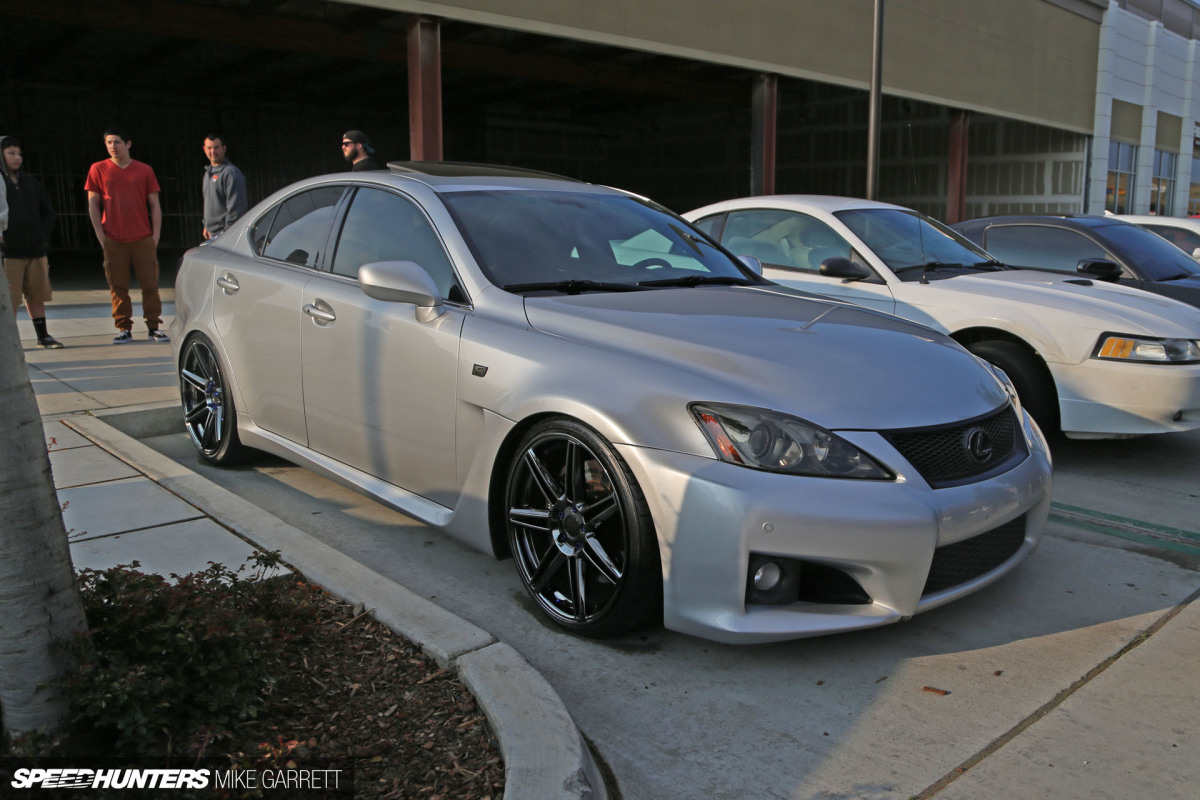 A screaming naturally aspirated V8, Toyota reliability, and more than enough comfort for the daily commute – I just love the Lexus IS F. This one is done is quite nicely too.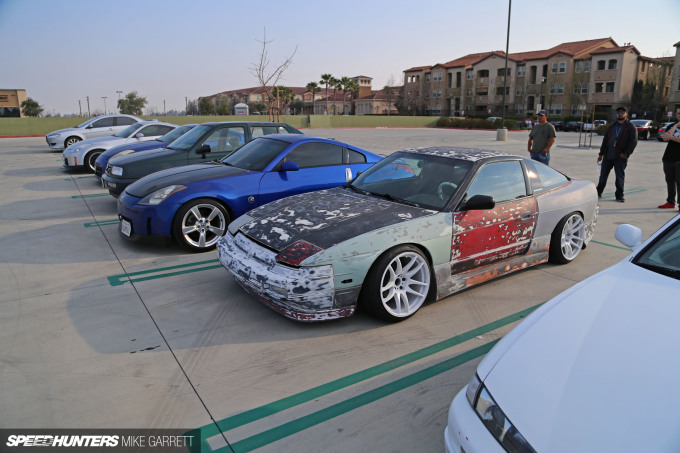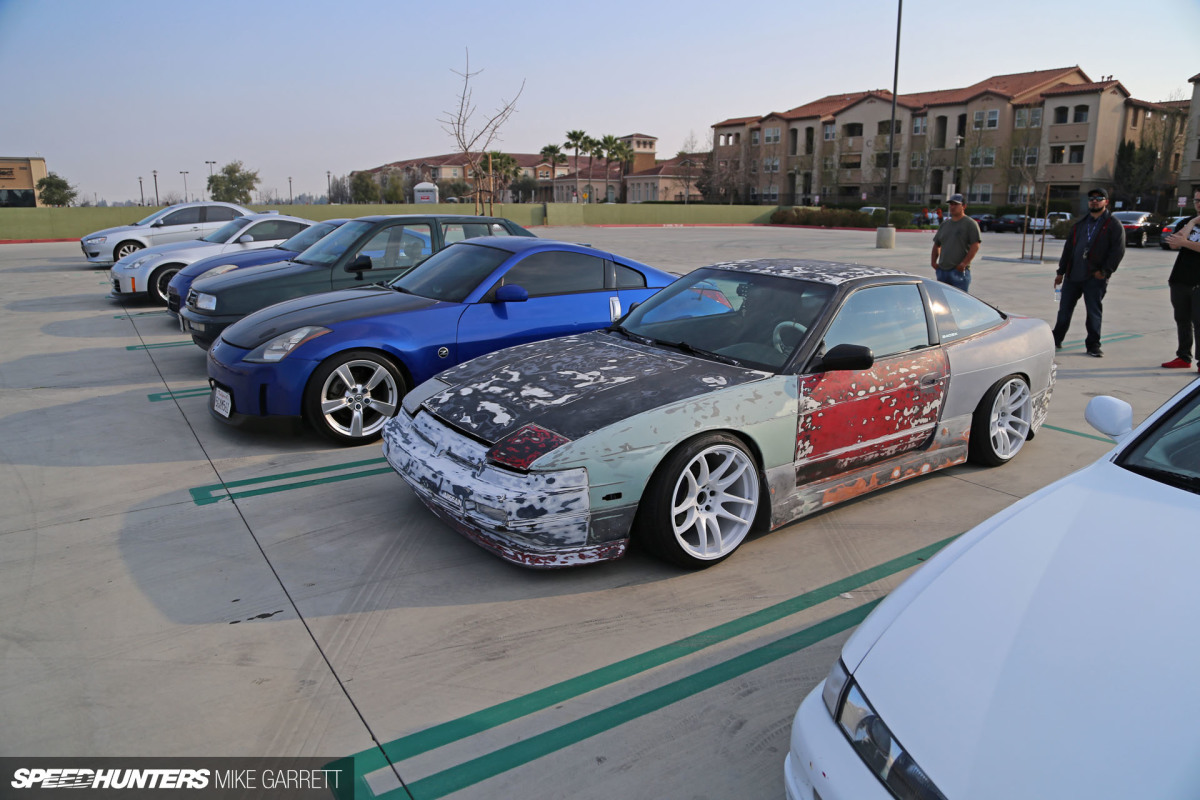 We've all heard the jokes about multi-color 240SXs, but I think this S13 gets a pass there. I can't wait to see what it looks like once the body work and paint are complete.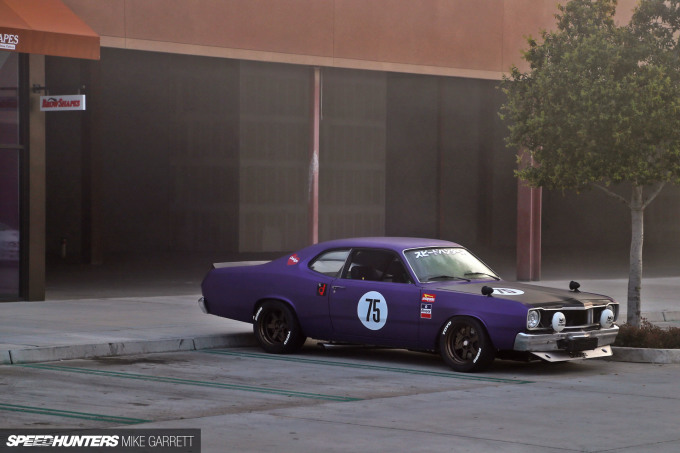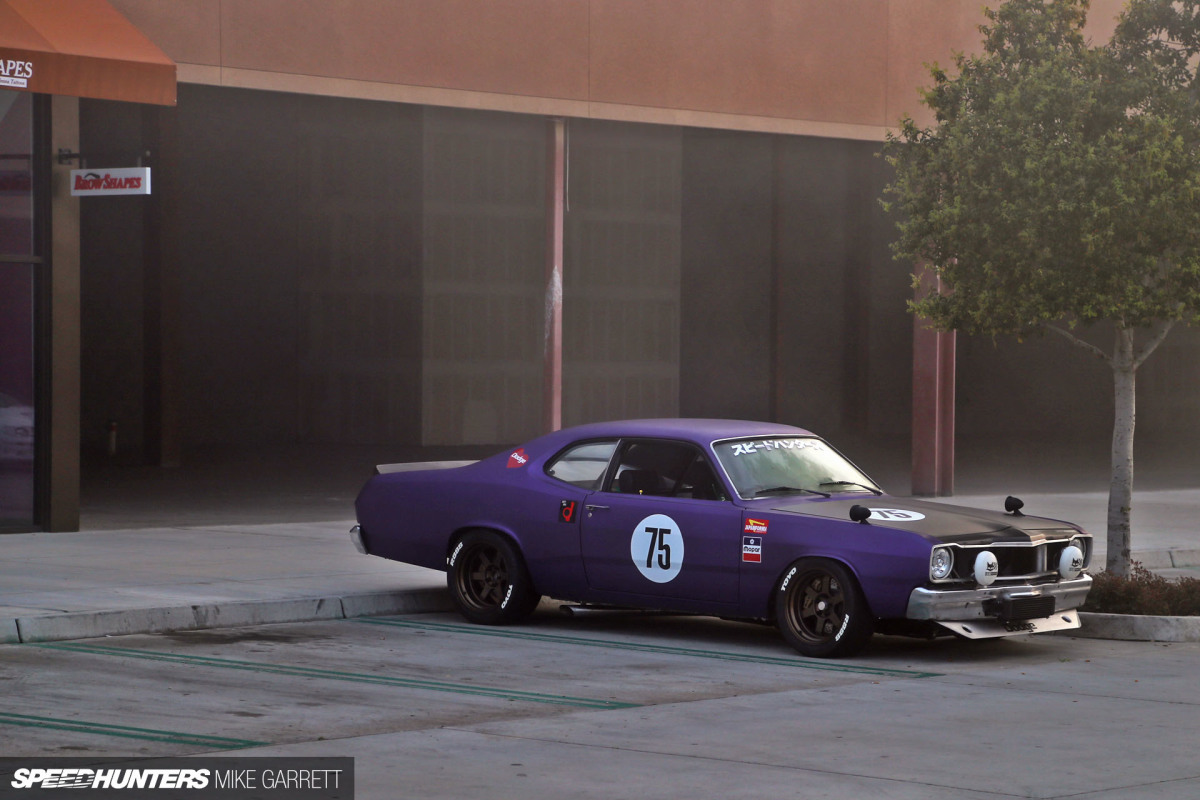 As with all Cars & Coffee events, the time goes by quickly, and before I knew it people were already beginning to leave. So after enjoying some good coffee, talking with local enthusiasts and checking out some cool local cars, I climbed back into Project Yankee to head home.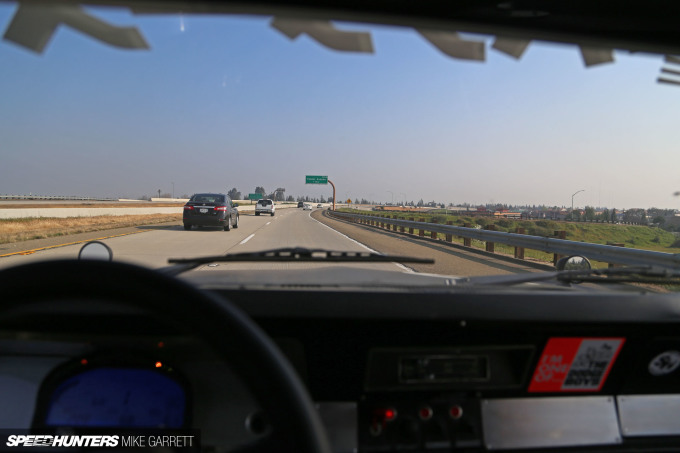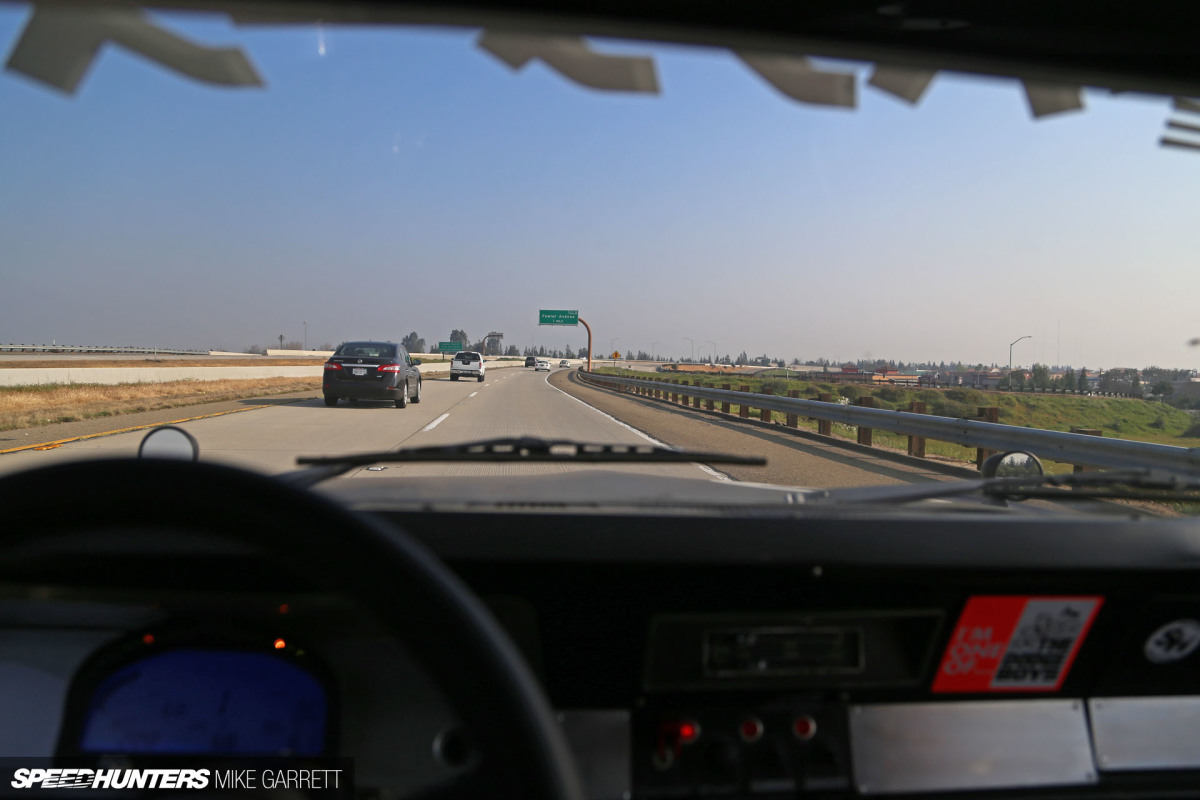 I've covered Cars & Coffee events all over California, but it's been a long time since I've actually participated in one with my own car. And to be honest, I'd forgotten how much fun it can be. With the weather warming up and the longer days, I'm looking forward to a lot more adventures with Project Yankee in the months ahead.
Mike Garrett
Instagram: japanifornia
mike@speedhunters.com
Cutting Room Floor