One of the greatest things about the hot rod genre is that there is really no right or wrong way to build a car.
Depending on one's tastes and goals, a hot rod can either be thoroughly modern or decidedly vintage in its execution, and this beautiful '30 Ford owned by Ray and Glenda Enos certainly falls into that second category.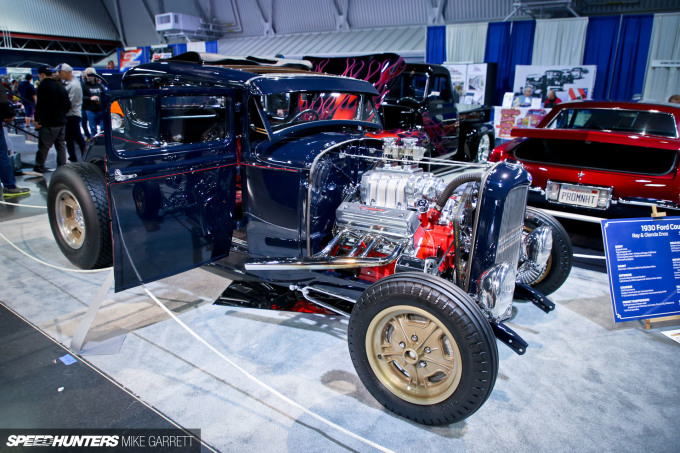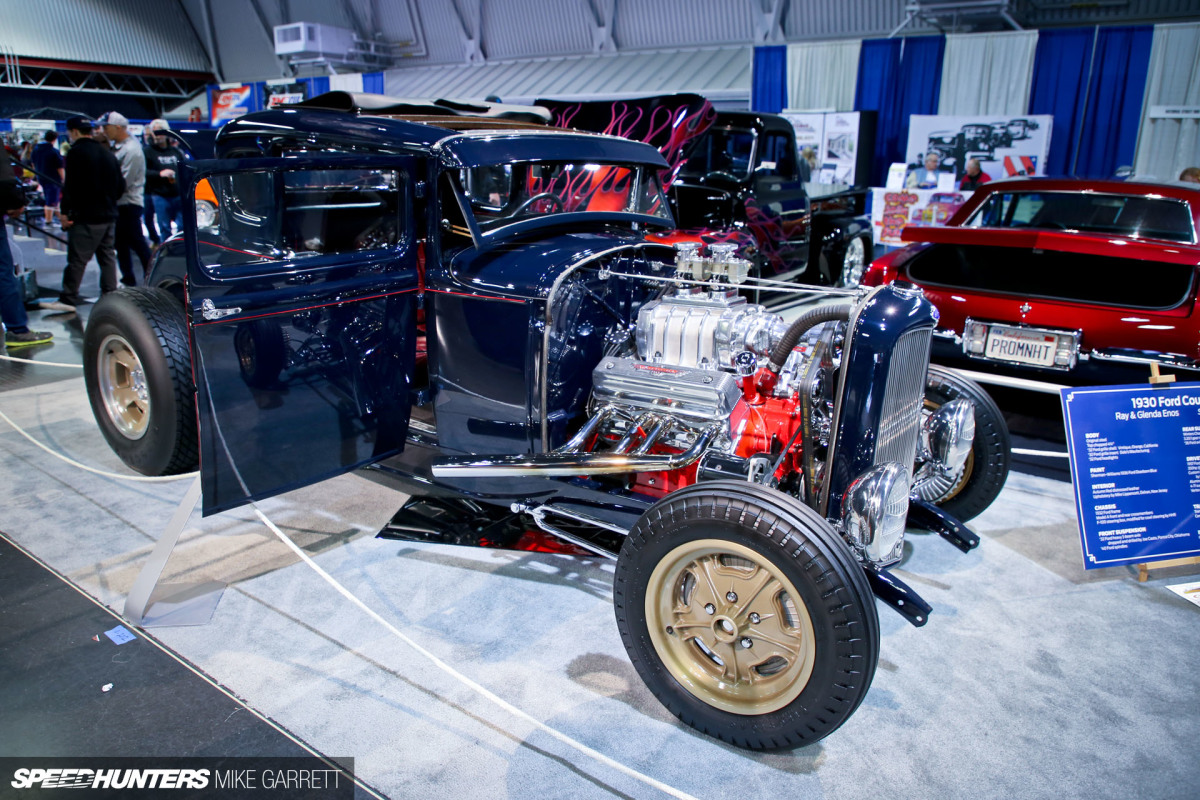 As a local NorCal car, I thought the little coupe would be a fine way to close out my coverage of the 2017 Sacramento Autorama.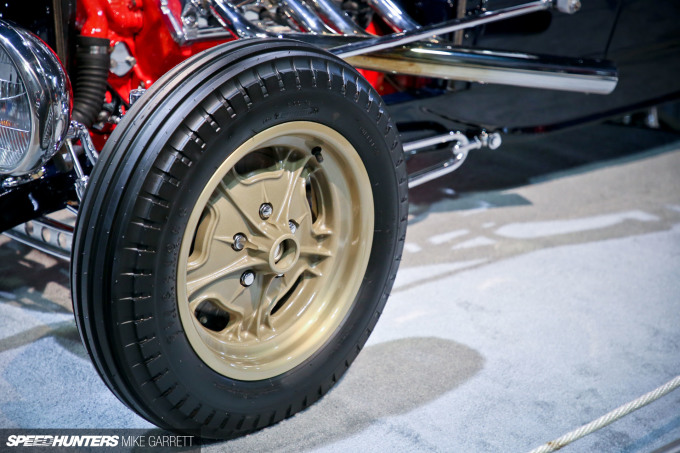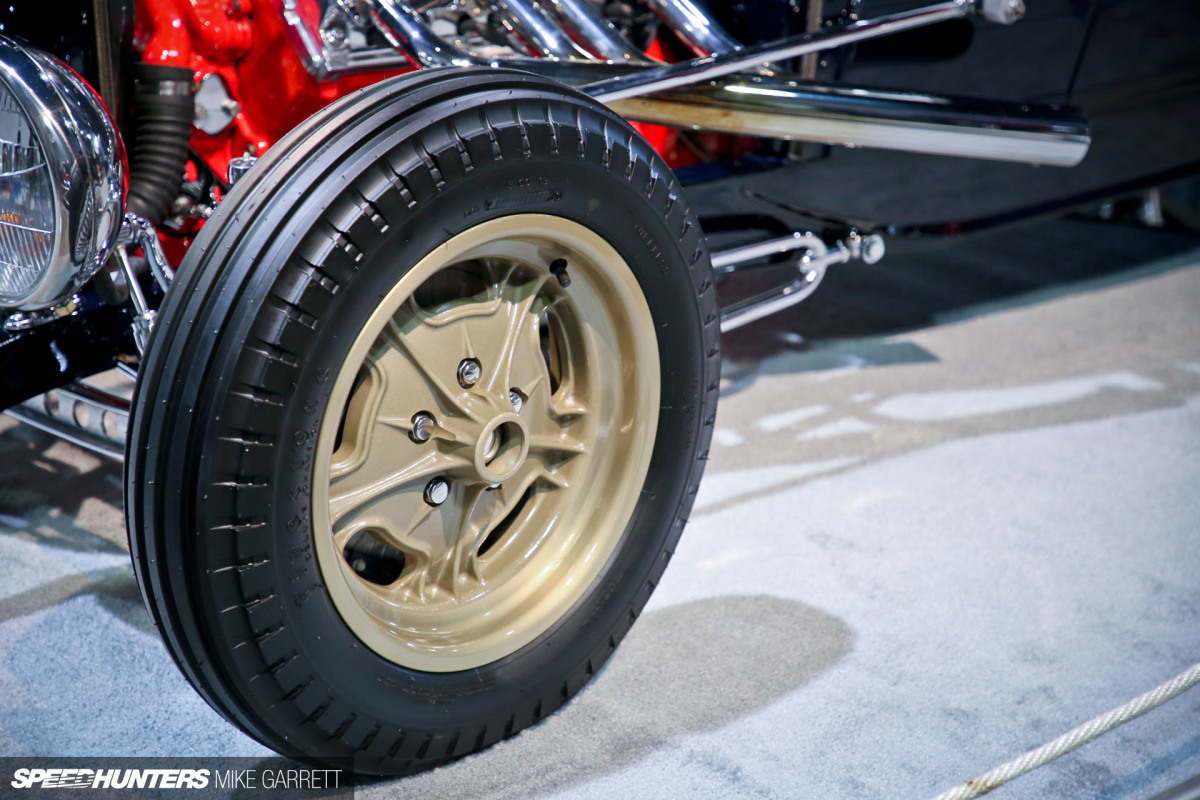 The body is an original steel '30 coupe sitting on a '32 Ford frame with a '32 I-beam axle and '40 Ford spindles up front, and the steering box has been swapped out for an F100 pickup unit.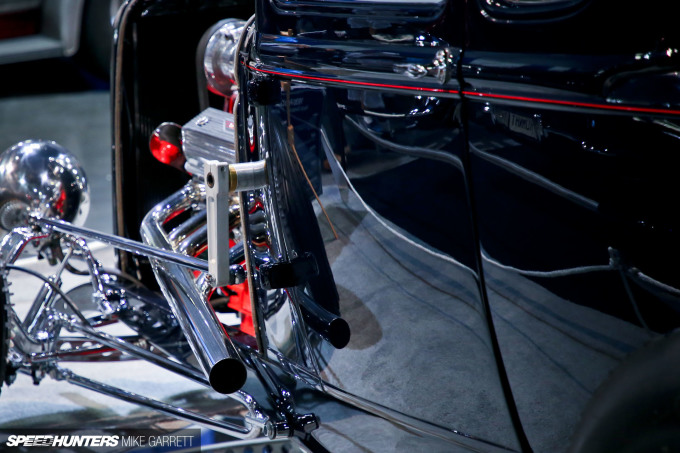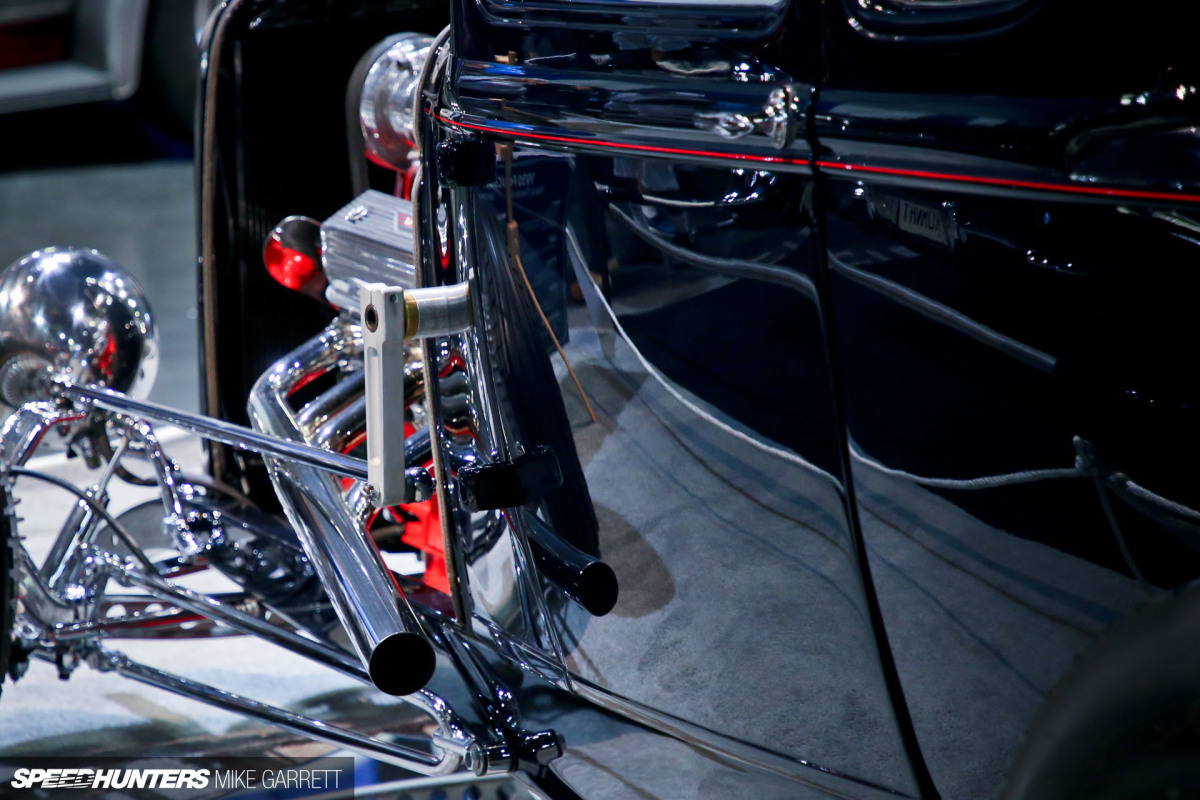 In terms of the body, the top has been chopped 4.25 inches with a '32 Ford grille and headlights up front. And while it looks black from certain angles, the car is actually coated in Dearborn Blue from the 1936 Ford catalog with some subtle red pin-striping for a nice contrast.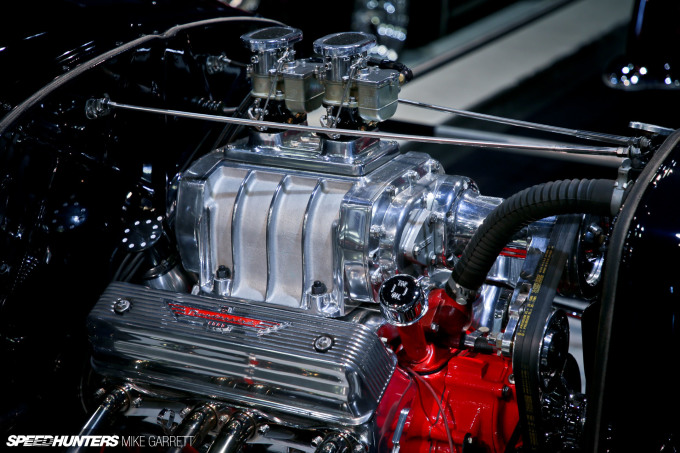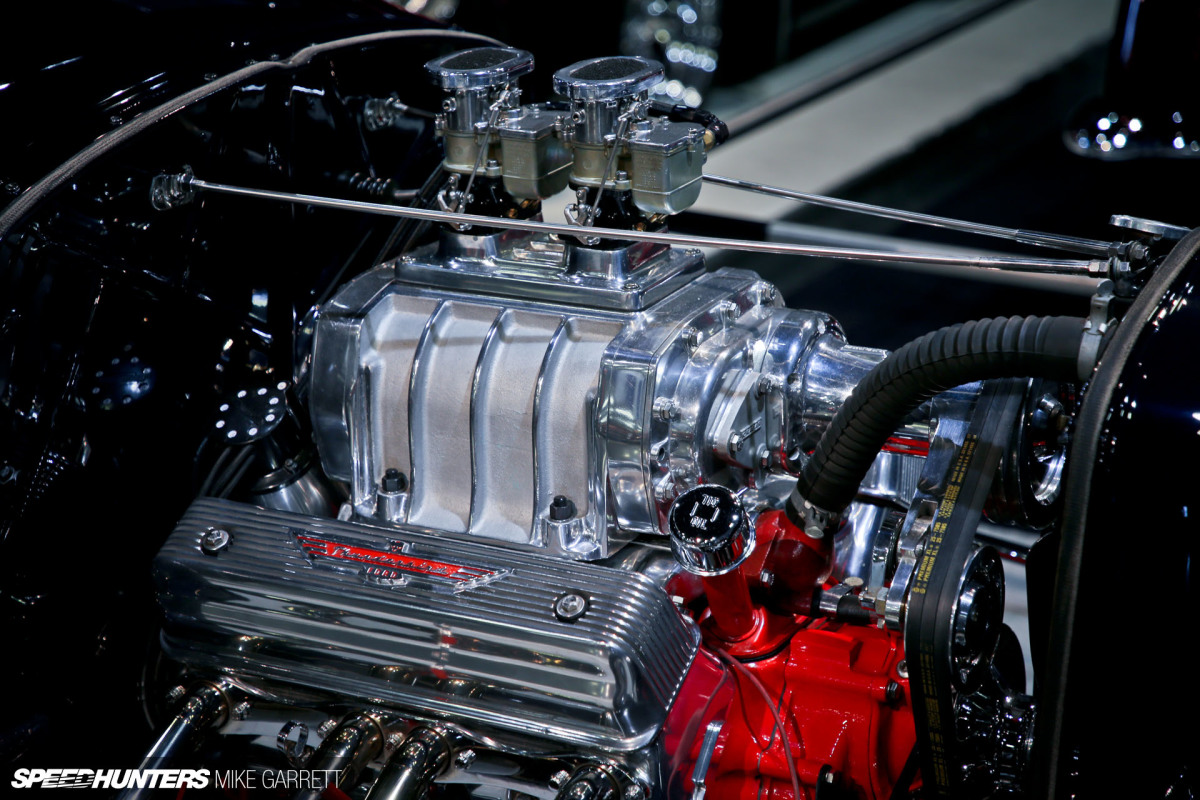 Rather than going for Chrysler Hemi or Chevy small block power, the engine is all Ford, specifically a '57 312ci Y-block V8 with aluminum heads and a 4-71 supercharger good for 350 horsepower and 425 pound-feet of torque.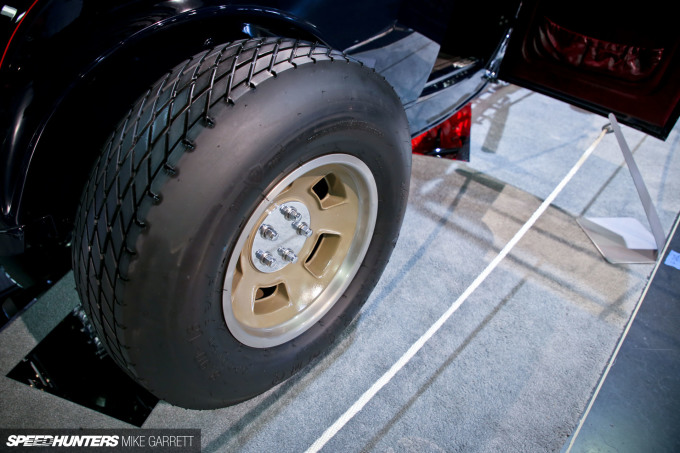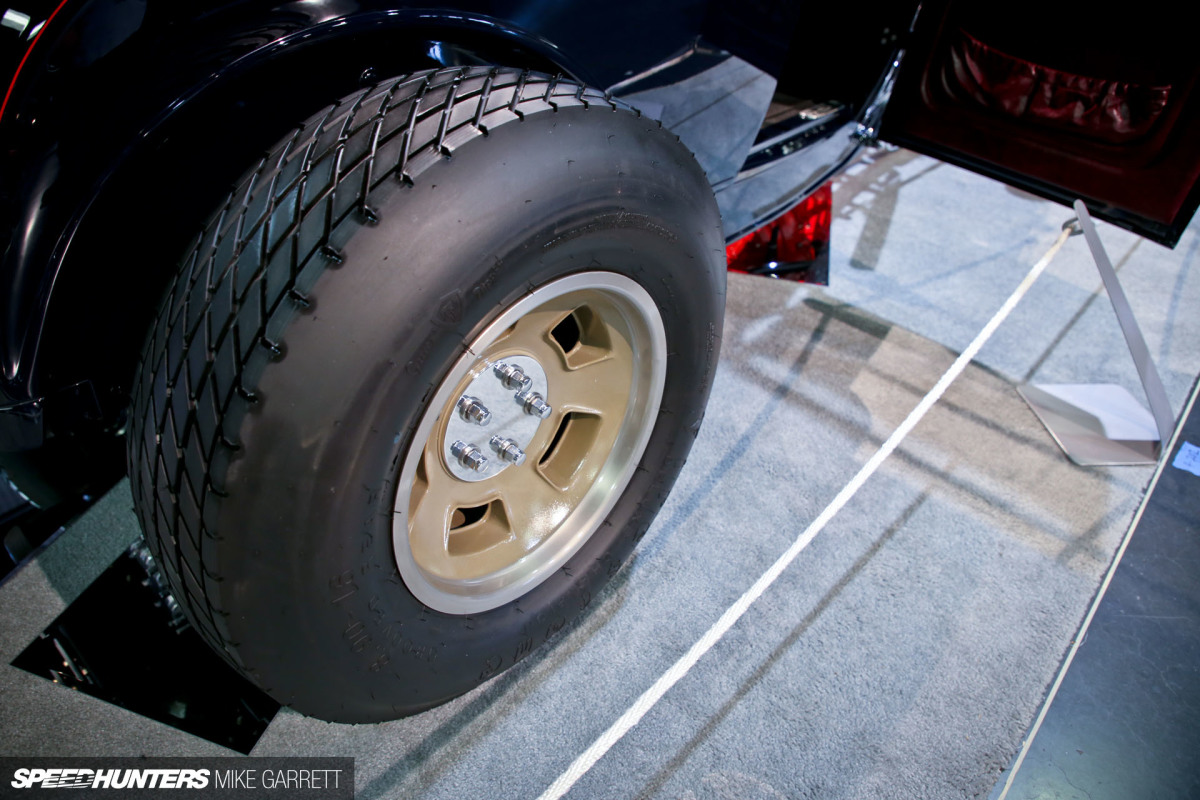 Perhaps the most modern part of the build is the driveline where a T5 5-speed transmission feeds power to a Winters Performance quick-change rear end. Further building on the traditional look is a set of gold-finished mag wheels with period-appropriate Firestone rubber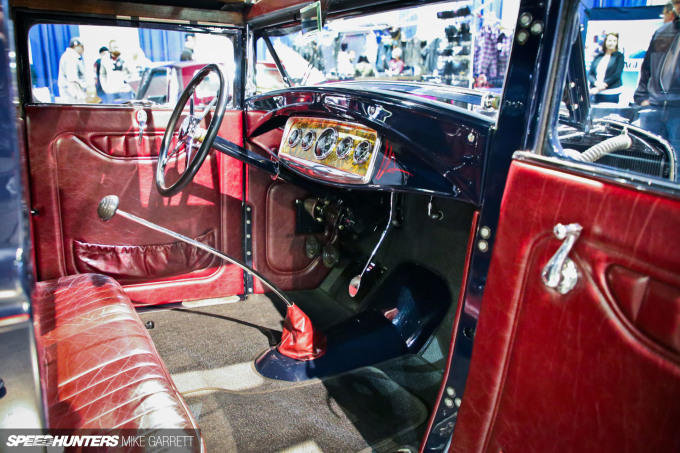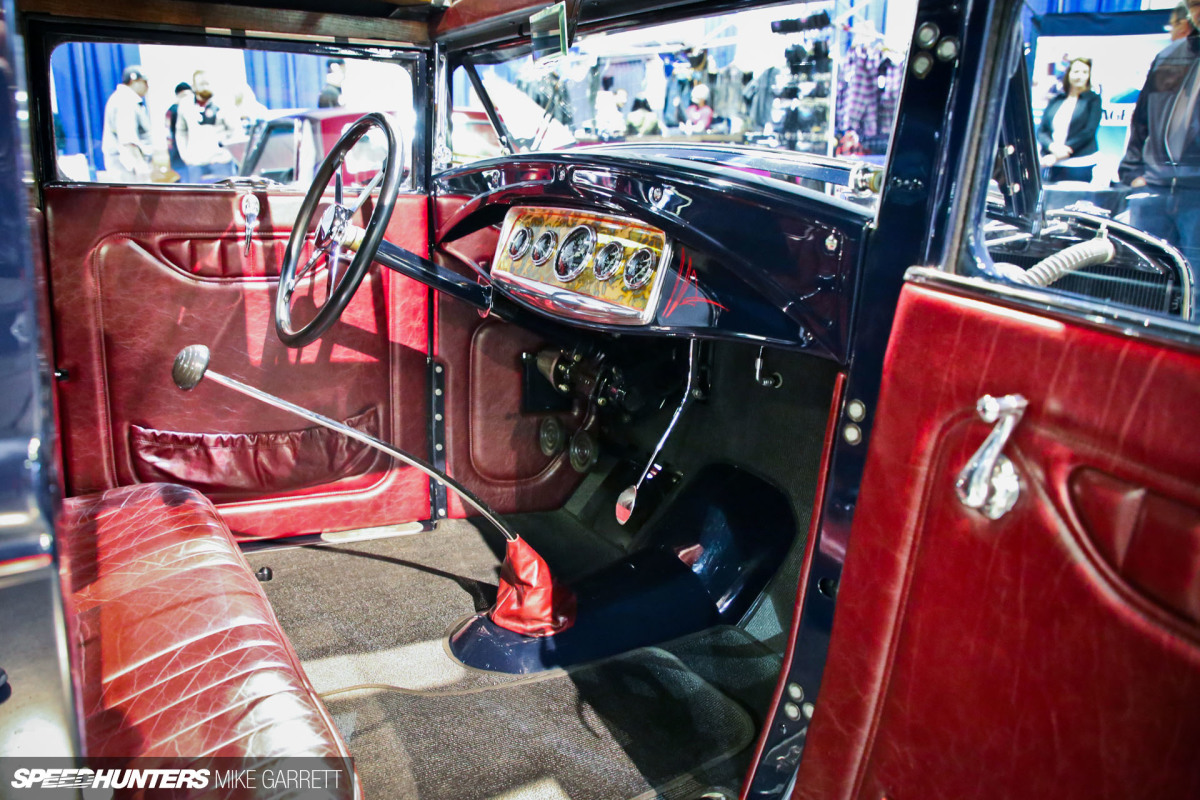 Inside, the upholstery is Autumn Red leather that's been given a distressed look, and it complements the pin-stripes and engine block color perfectly.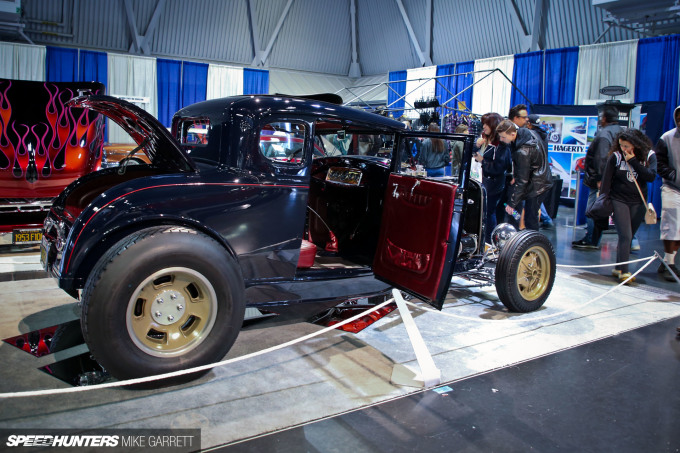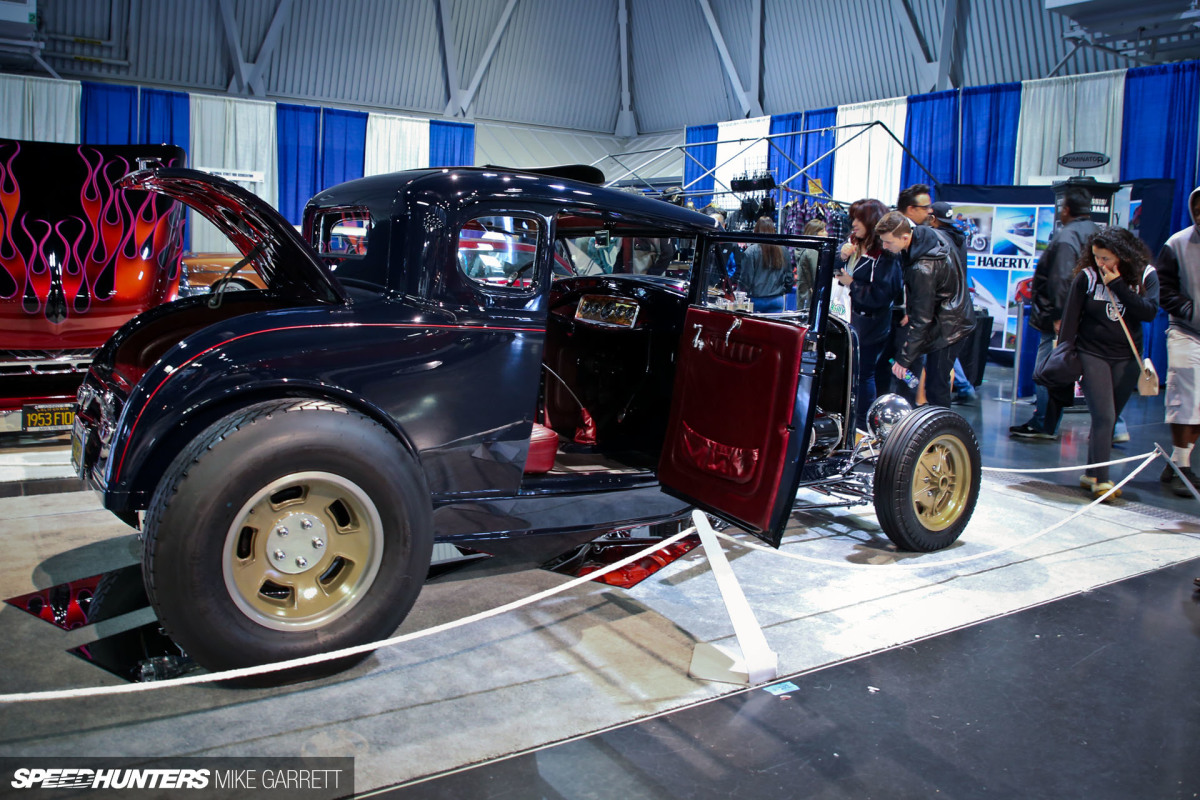 While indeed there is no right or wrong way to build a hot rod, aspiring builders could certainly do themselves a a favor by studying this machine.
Mike Garrett
Instagram: japanifornia
mike@speedhunters.com