Time and time again, I've found that some of the coolest builds are the ones inspired by 'what if' scenarios.
When customizers delve into alternate history and attempt to create vehicles that the factories didn't, the results are usually quite cool. For example, imagine if Shelby and Ford had decided to build a muscle car pickup in the late 1960s…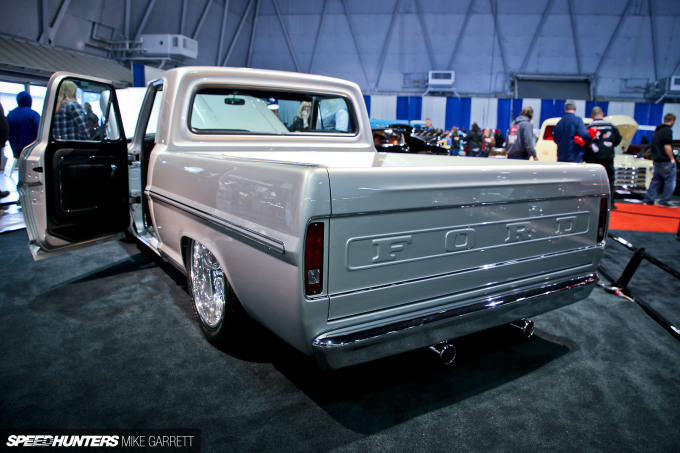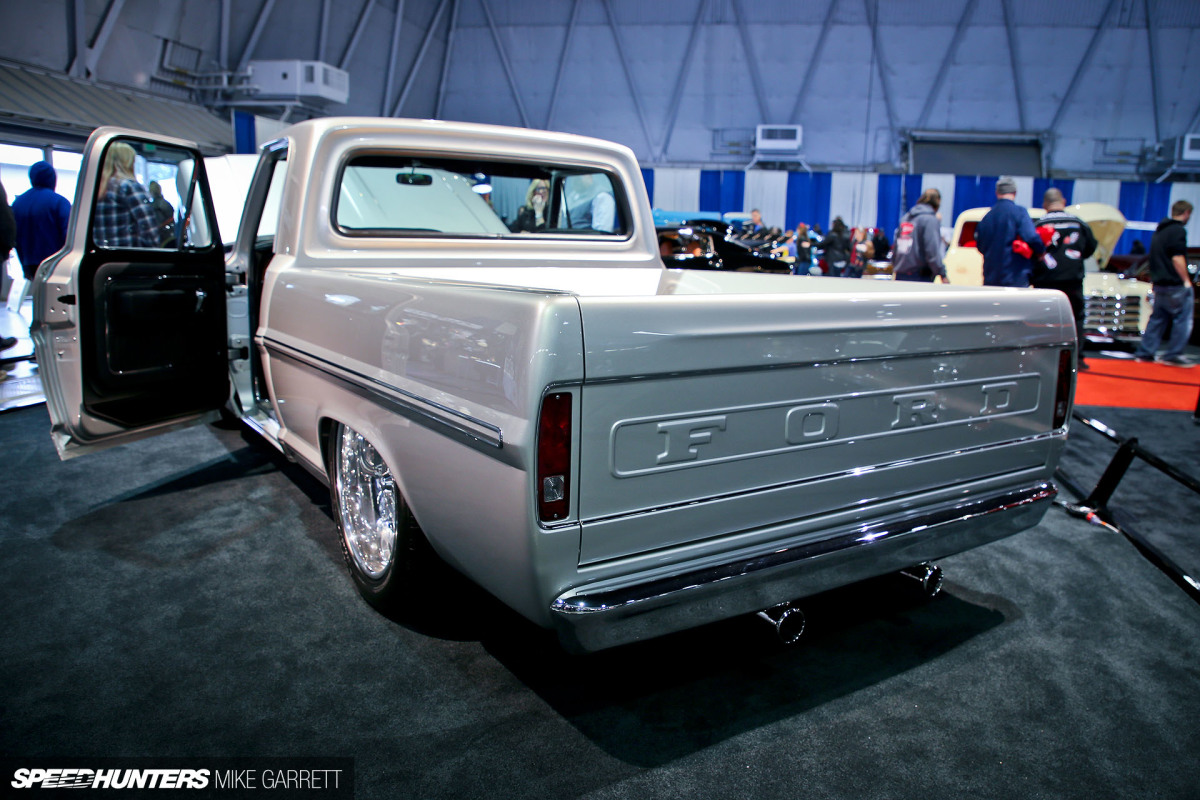 That's exactly what the GT-F100 ponders. Owned by Kirk Johnson and built by Roseville Rod & Custom outside of Sacramento, this '68 Ford truck has been thoroughly injected with the spirit of the Shelby GT350 Mustang.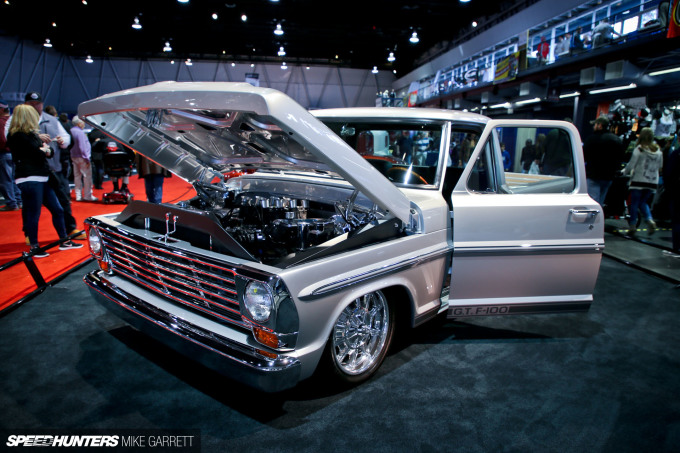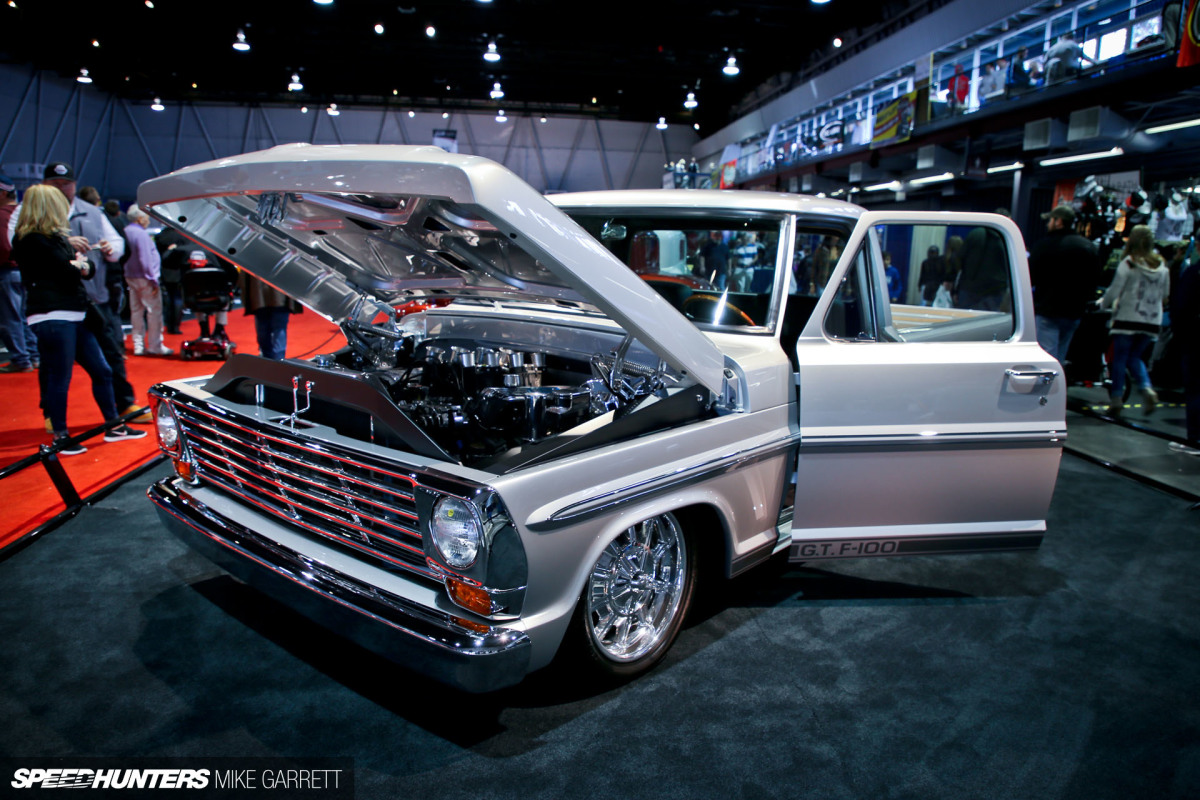 The short-bed pickup body sits low and aggressive, but it's not on airbags. Instead, the whole chassis has been modified to drop 10 inches from the ride height and is sporting TCI suspension up front and a four-link coilover setup in the rear.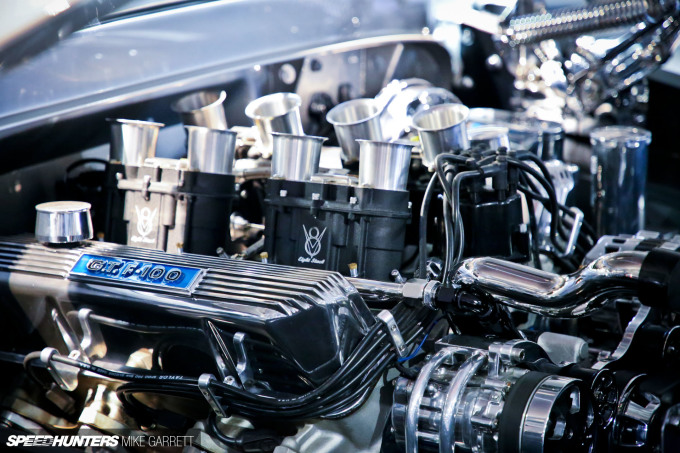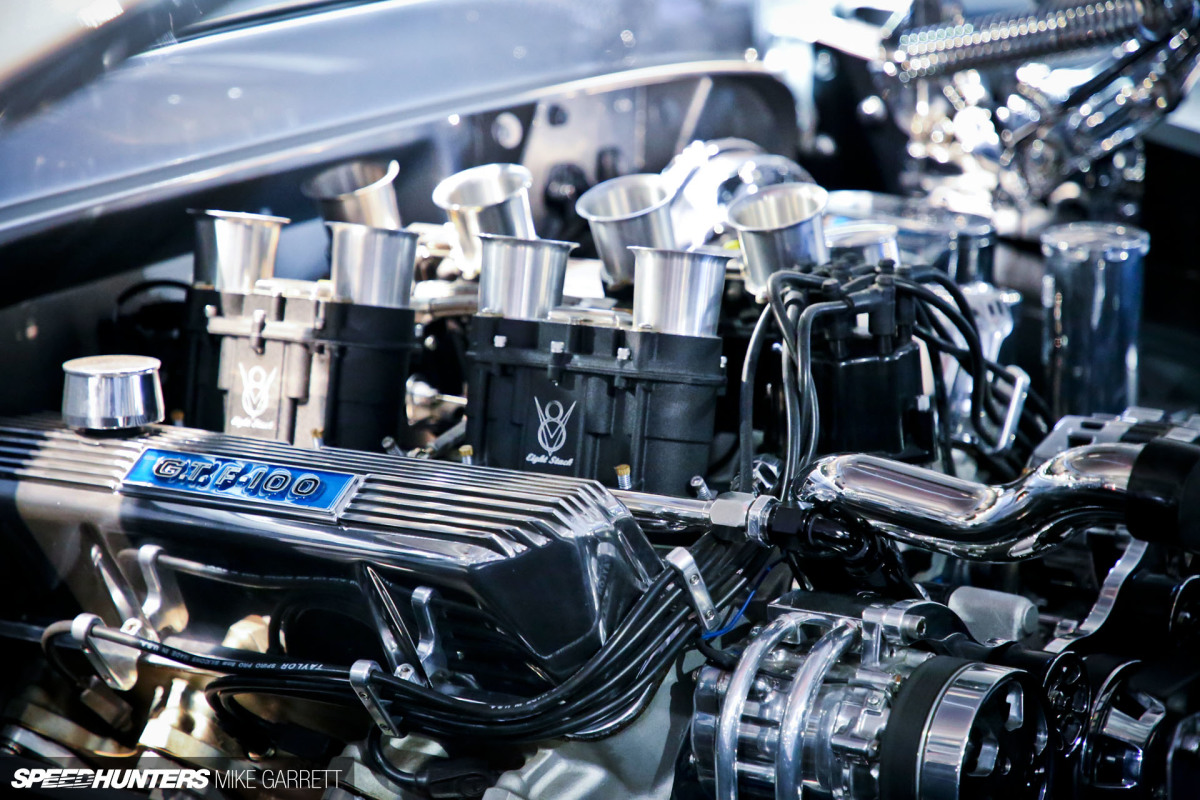 Under the hood sits a naturally aspirated 428ci Cobra Jet big block V8 that's been breathed on to the tone of 604 horsepower and 650 pound feet of torque. The gearbox is a C6 automatic which feeds the power to a Currie 9-inch rear end.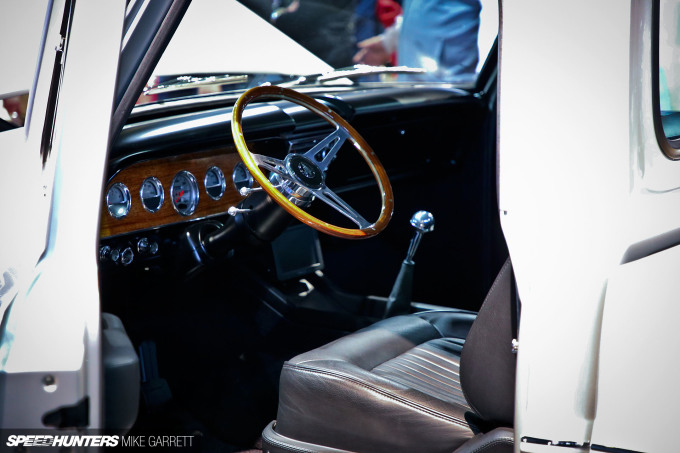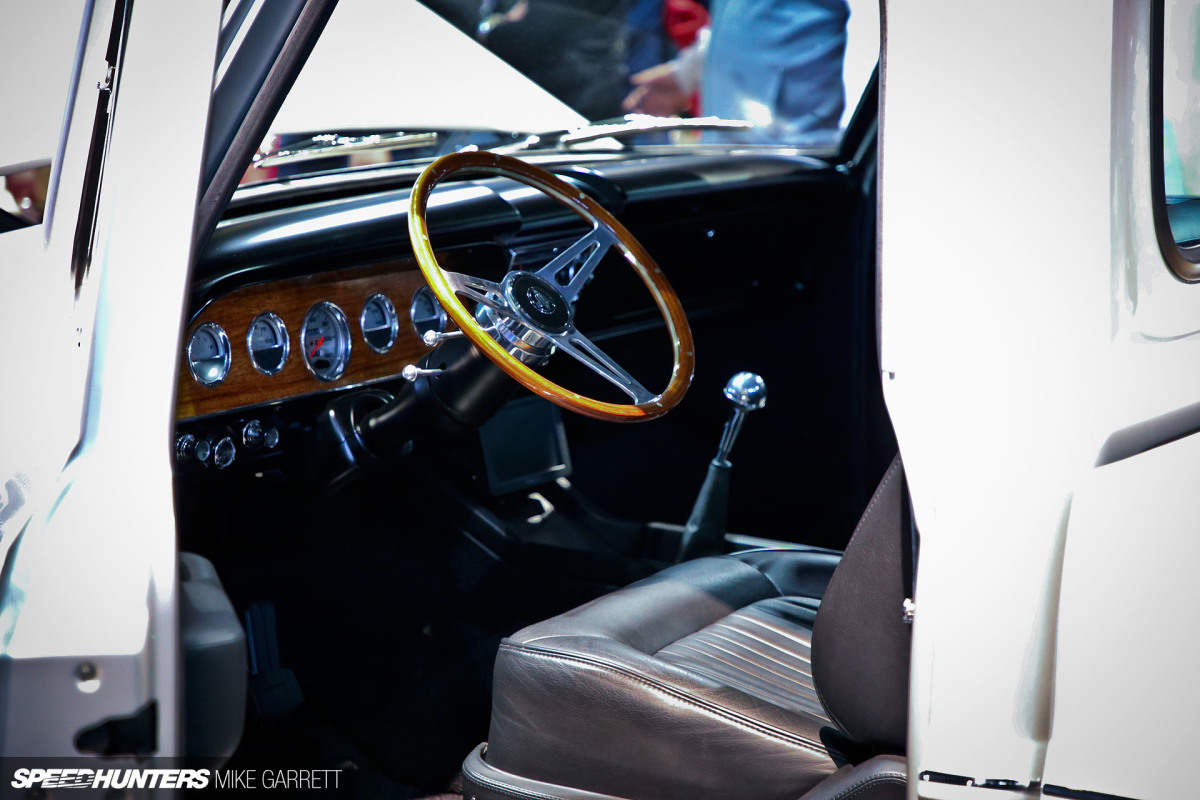 The cab of the truck also has a lot of Shelby inspiration with GT350-style gauges, a GT350-style wood-rimmed steering wheel and a custom-made center console setup.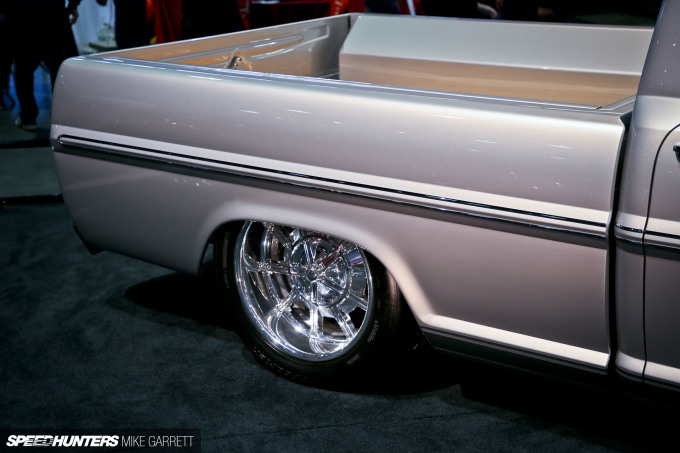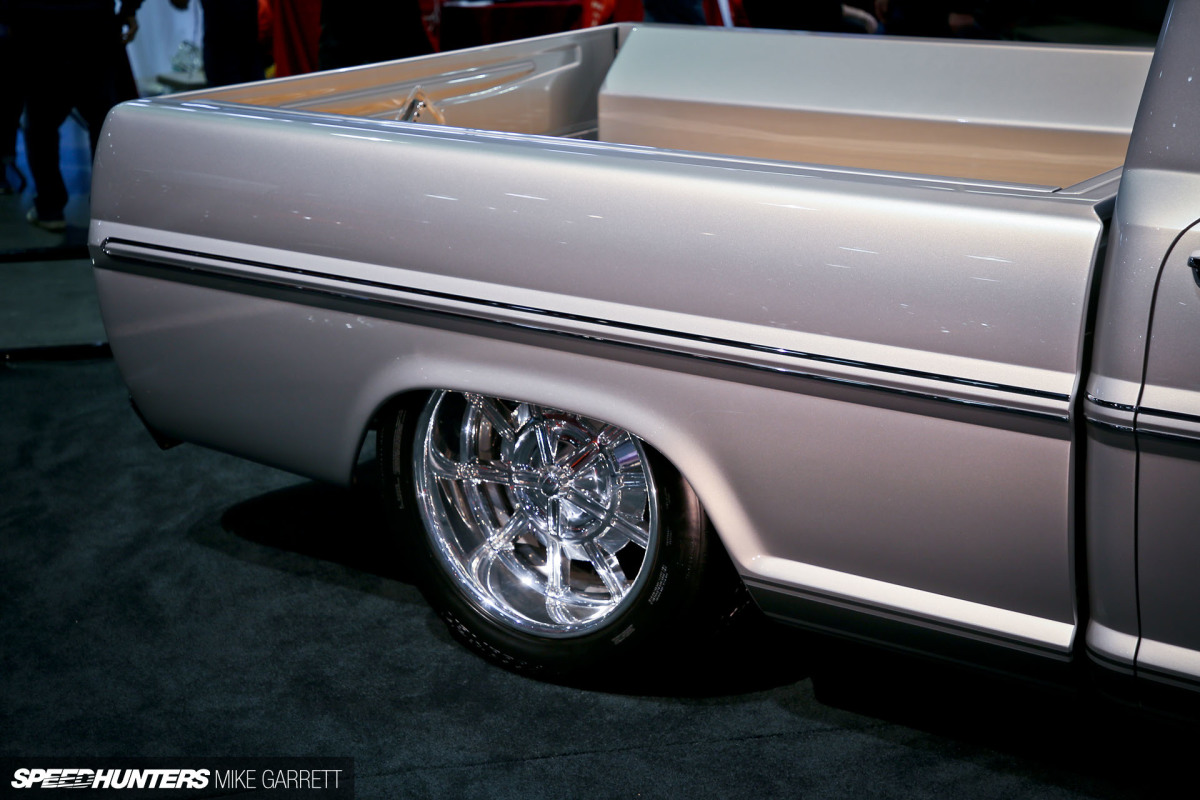 The one-off wheels are also inspired by the factory GT350 wheels and measure 18-inch up front and 20-inch in the rear with Wilwood disc brake upgrades at each corner.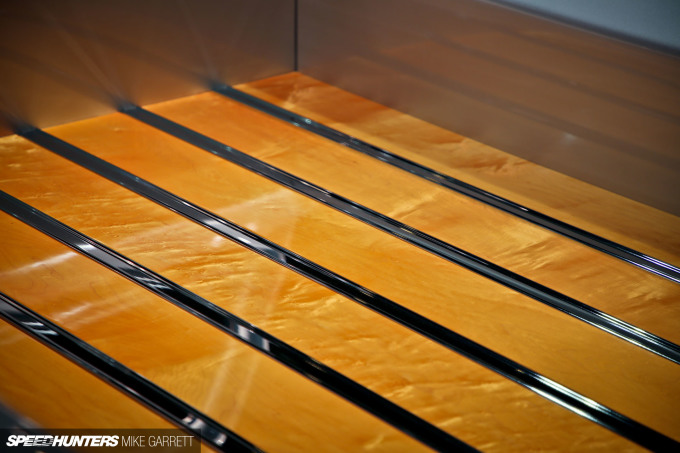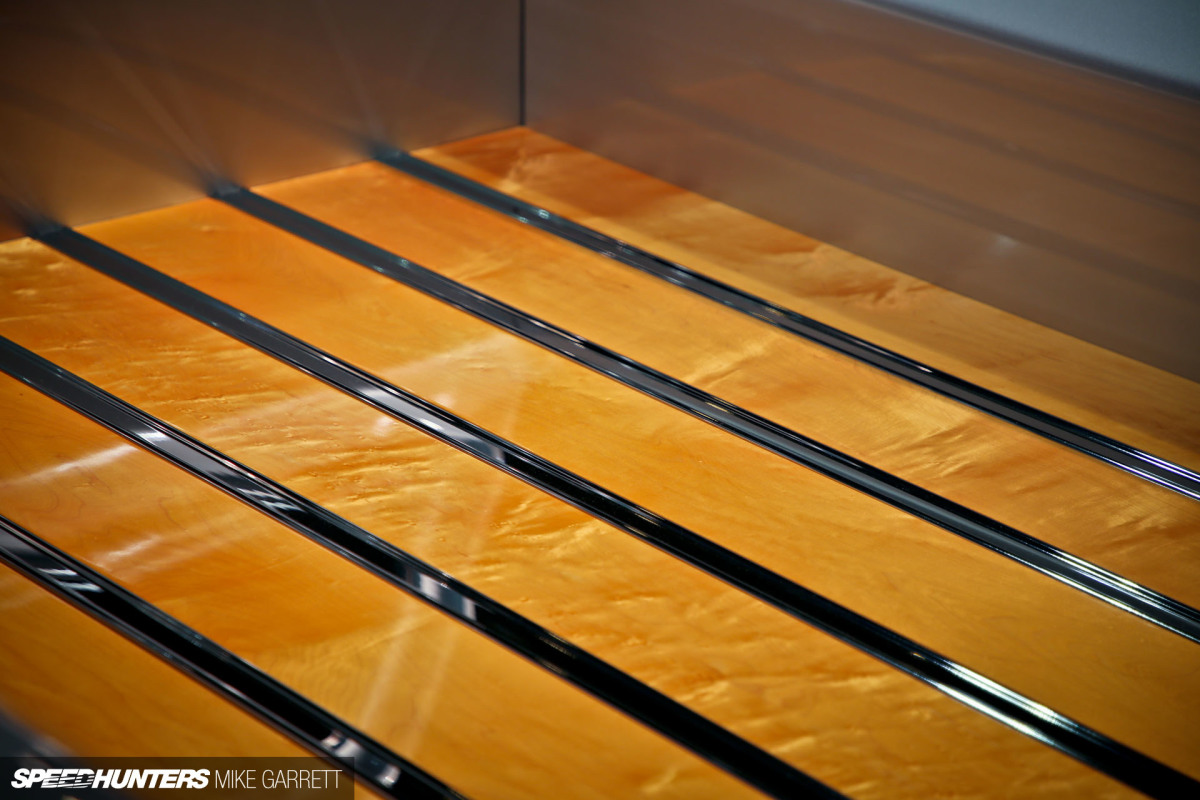 There's beautiful one-off fabrication all around, like the bed which features custom-formed panels surrounding a maple wood floor.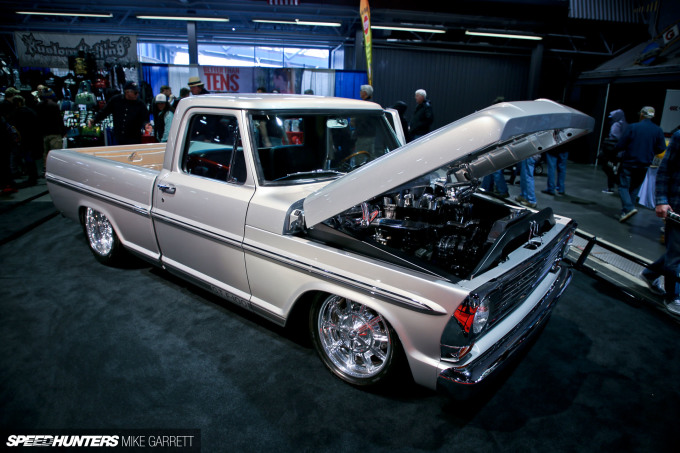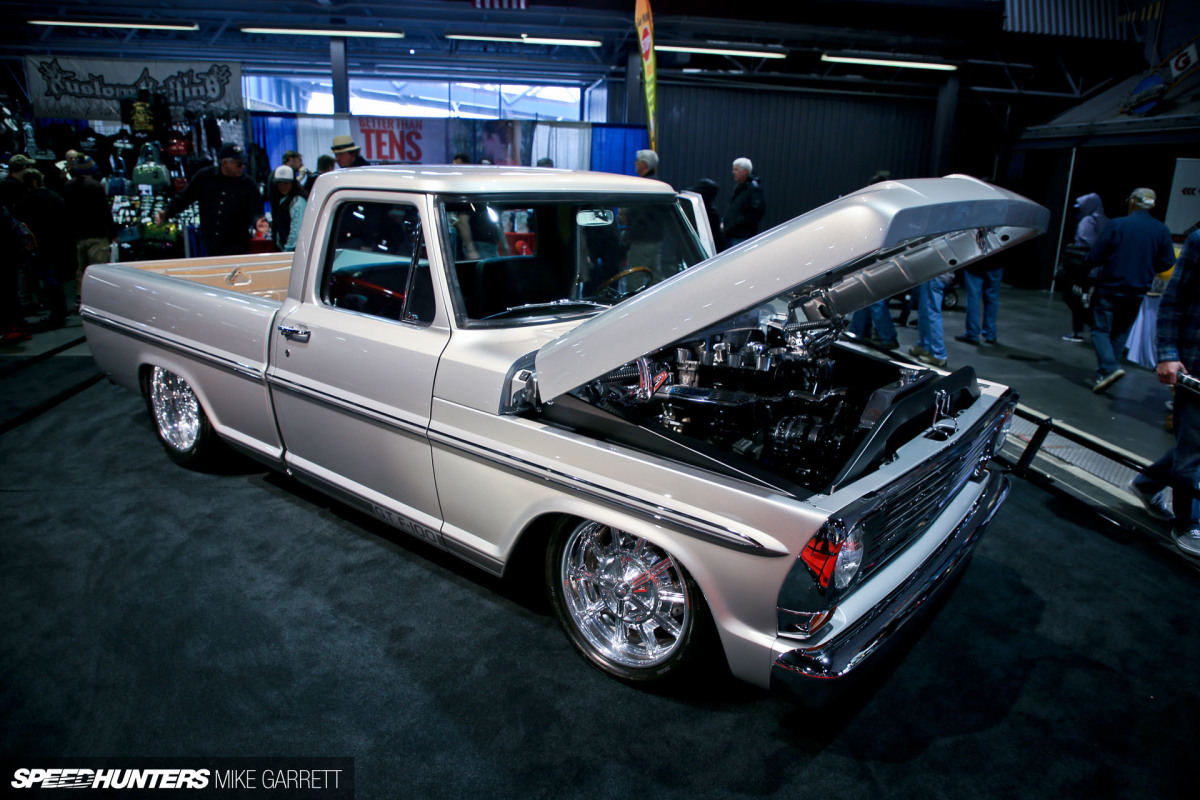 Combine all that with other cool nods including Mustang-style rocker stripes and some subtle custom body work, and you've got the recipe for one of the coolest Ford pickup builds around.
Back in the '60s, automakers never got around to building performance-oriented pickups the way they did in later decades, but if they had, we now have an idea what one might have looked like.
Mike Garrett
Instagram: japanifornia
mike@speedhunters.com