Out of the 74 entrants at the recent Attack event in Tsukuba, no less than 16 of them were FD3S Mazda RX-7s.
There's no hiding the fact that the FD is one of the most natural track cars to ever come out of Japan; it's light, nimble and has an engine which just loves to rev, thus is a perfect rear-wheel drive platform to build something special upon.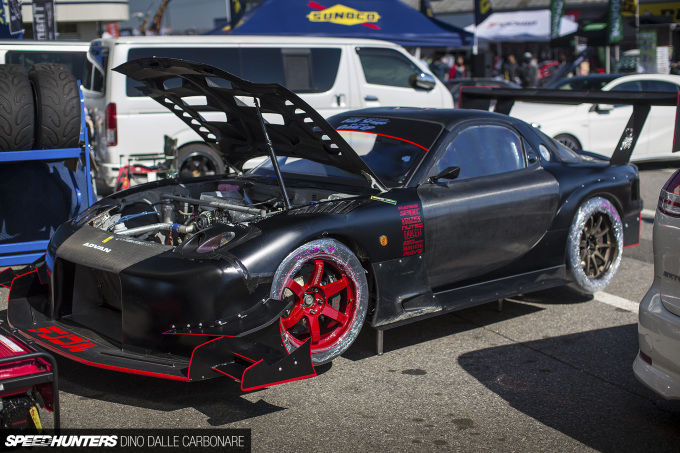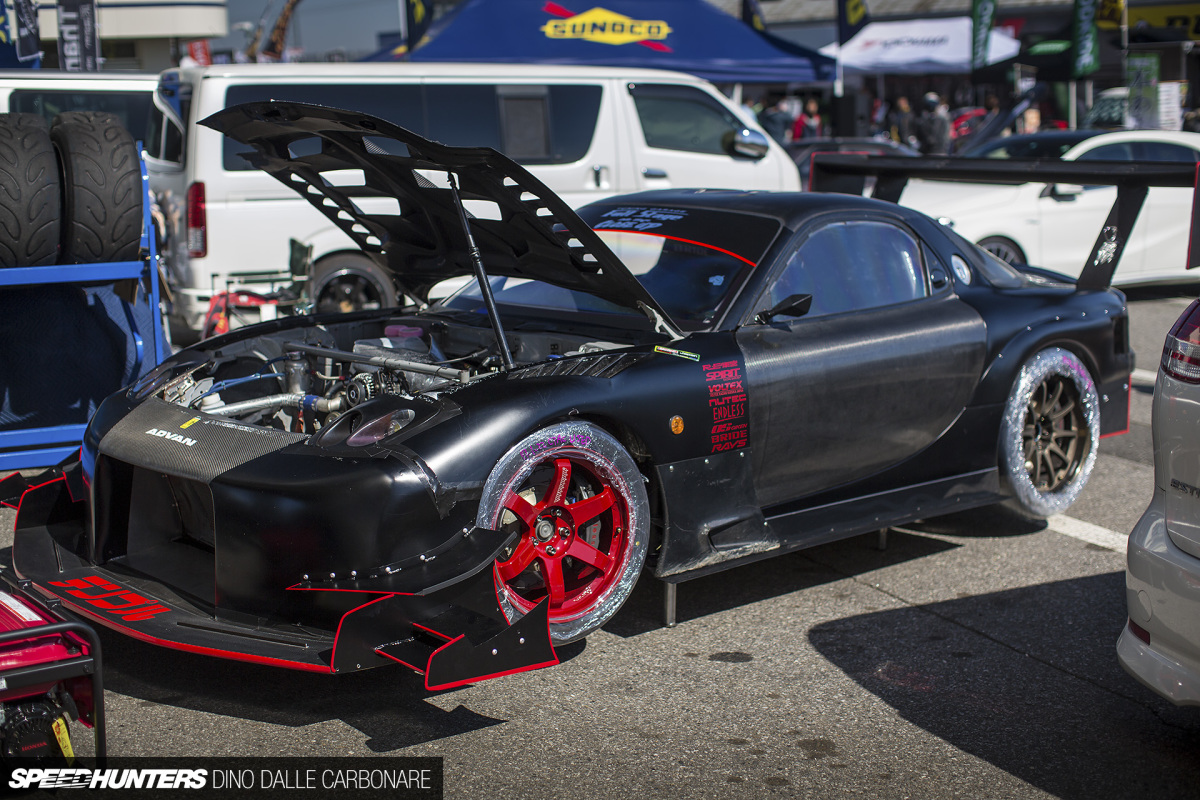 But while every other FD in the Tsukuba paddock was was running a turbo 13B (well, not counting the 2JZ-powered one!) this car from Tuning Garage Full Stage has naturally aspirated 20B power under the hood. Instant spotlight material to say the least.
The car was originally built by RE Amemiya as a 20B-powered track car way back when, but it's now started a whole new chapter in its life with a fresh look and a hefty dose of aero.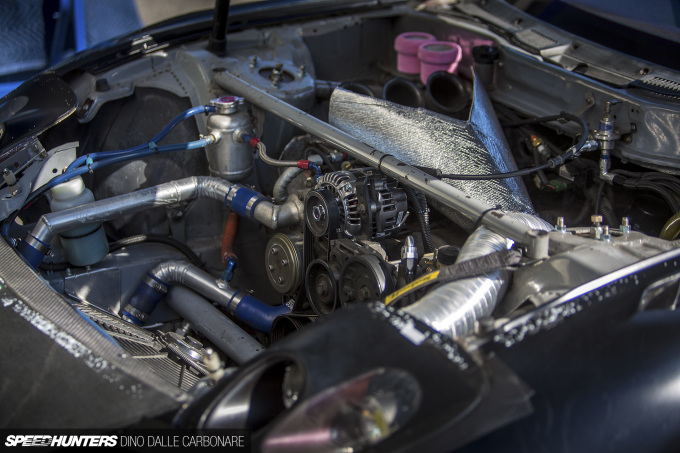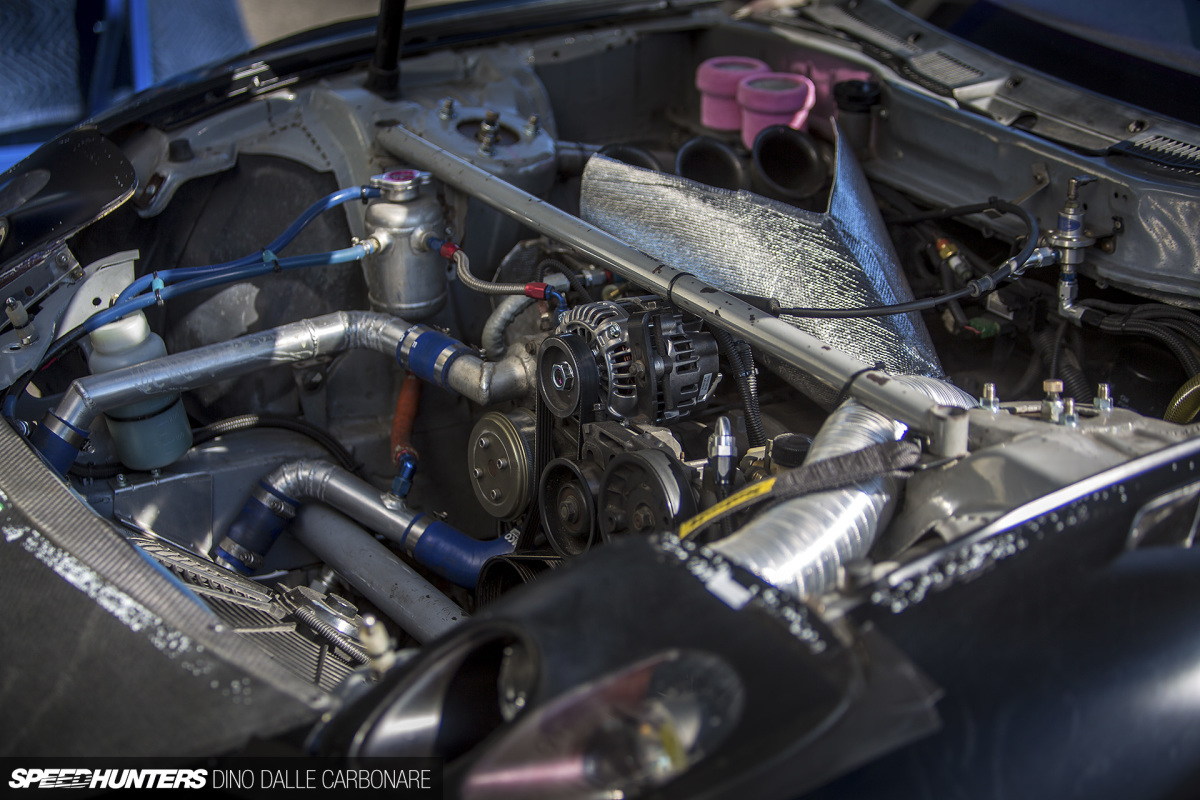 The three-rotor engine has been refined from its early days too, now running MoTeC management and producing just shy of 400hp.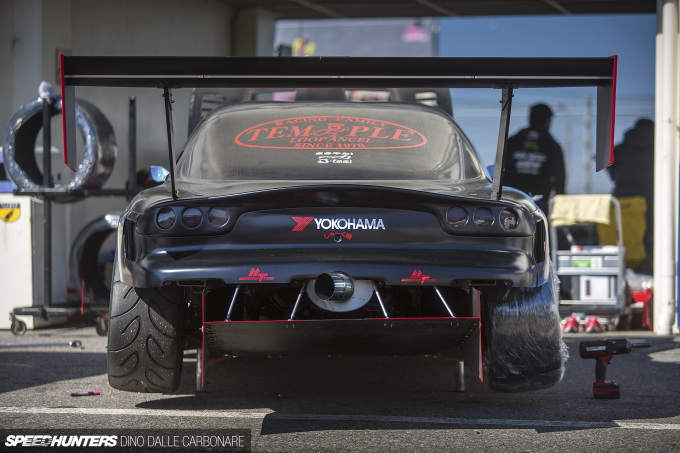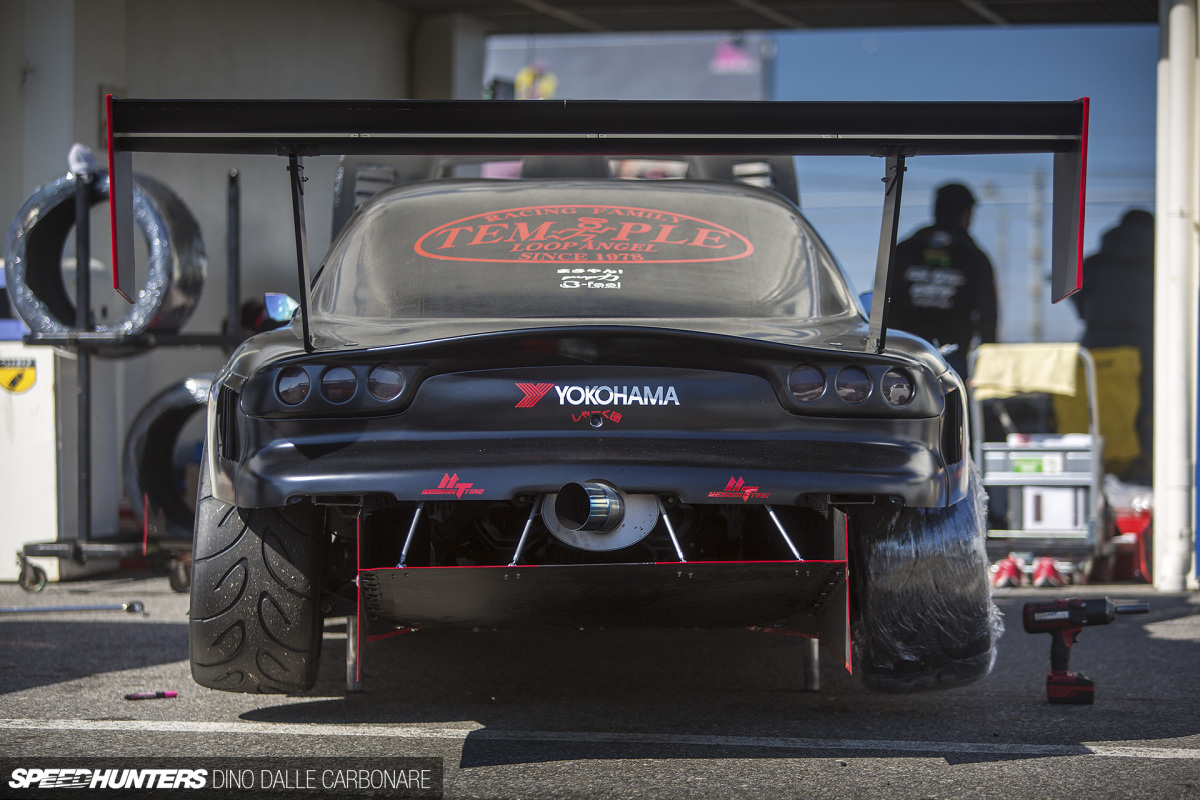 You have to love the center-exit exhaust!
The extractor and wing combo at the rear looks pretty legit, but for some reason the Mazda didn't record any times during the day. In fact, now that I think about it, I never even saw it on track throughout the day…
That aside, this will definitely be one to watch the next time Attack hits Tsukuba.
Dino Dalle Carbonare
Instagram: speedhunters_dino
dino@speedhunters.com