While the parking lots at R34 Day were absolutely filled to the brim with ER34 Skylines, I made it my mission to track down the best all-round BNR34 Skyline GT-R for a spotlight feature. I think you guys are going to like what I found.
As I mentioned in my event post last week, most of the R34 GT-Rs that showed up at Fuji Speedway for the annual 3/4 gathering were either in stock form or just lightly modified. This V Spec II model has been taken a little further, while still retaining its original identity and spirit.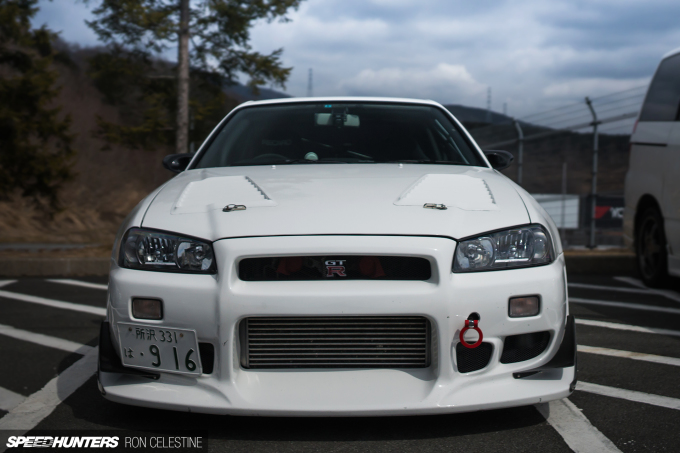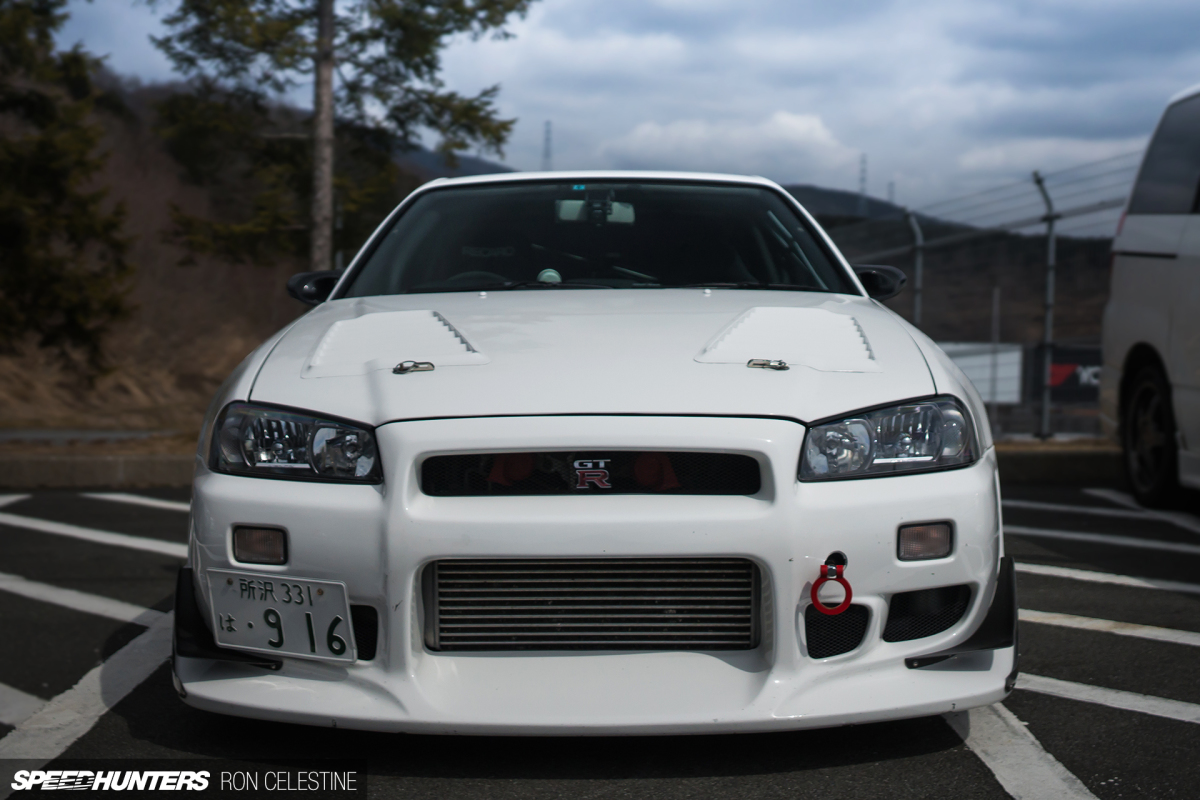 Drawn to it like a fly to an electric zapper, I started peaking around with my camera in hand. Luckily, the Skyline's owner was close by and very excited to tell me about his street-driven track car.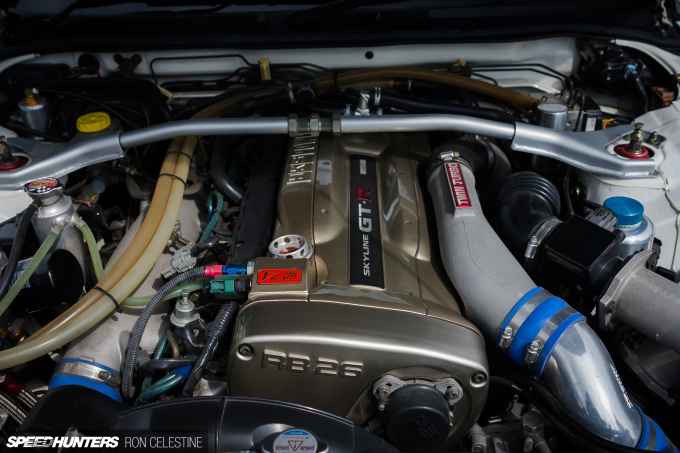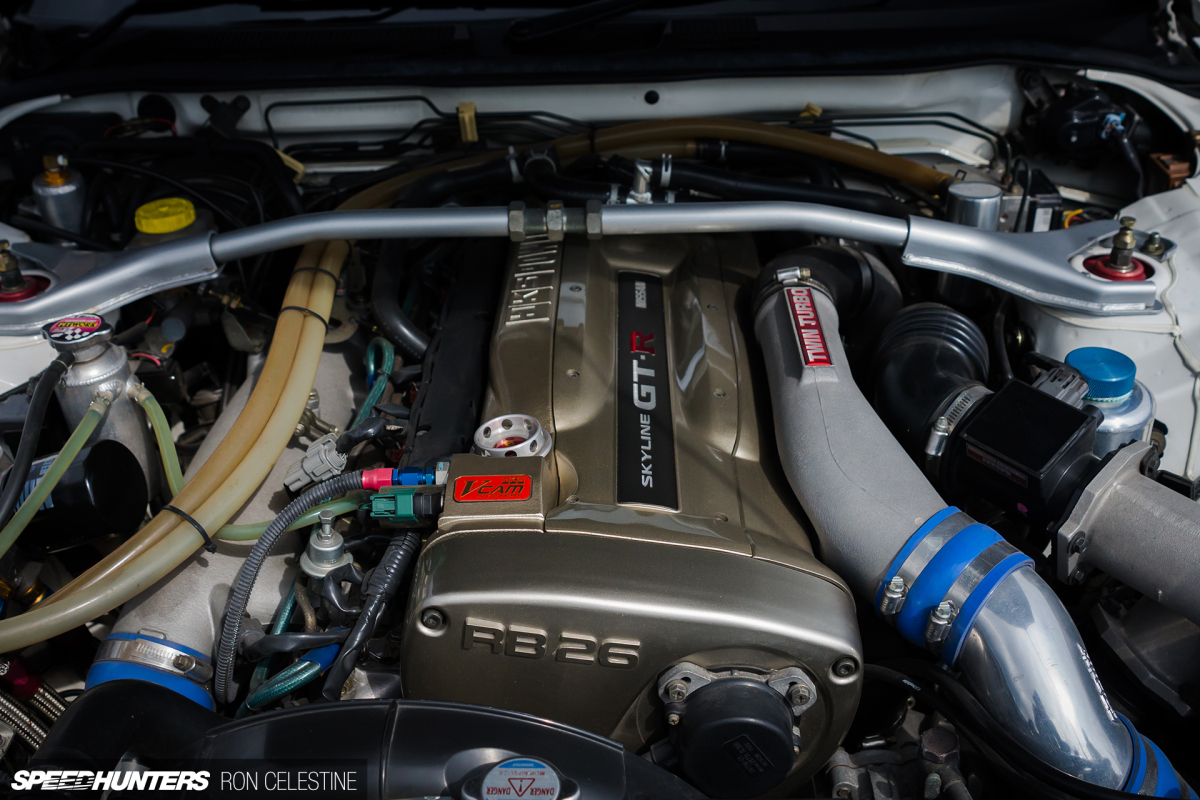 Having picked up the GT-R more than a decade ago, he's been constantly tweaking different areas to improve driving performance and increase outright speed. In that time, two RB26s have met their maker, but for this third build no expense was spared in the quest for a reliable package. Internally, forged pistons and rods are fitted, and with upgraded turbos in the mix the setup is reputedly good for 650hp at the wheels.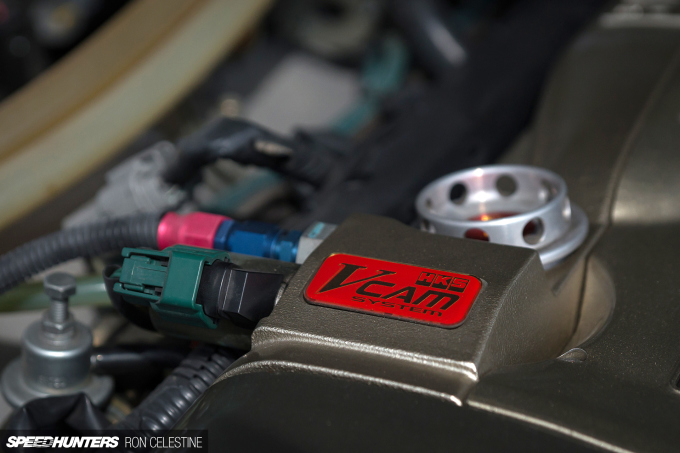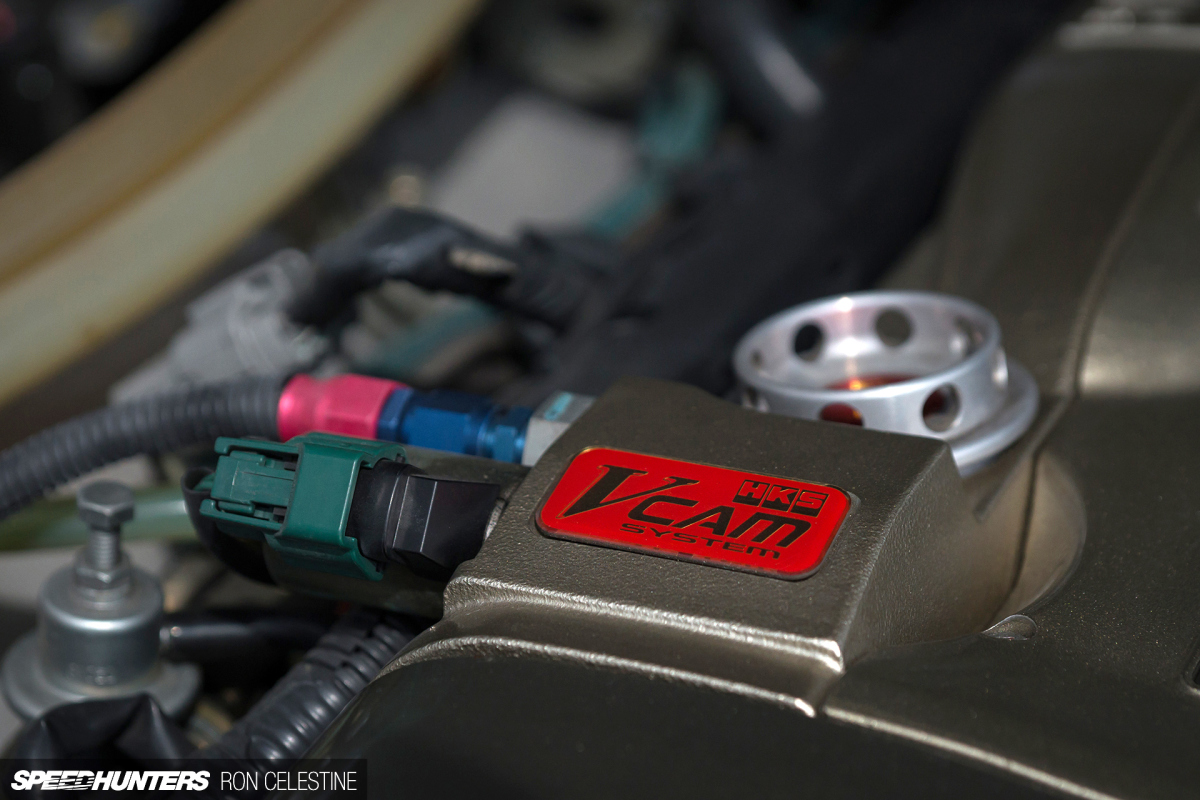 The pièce de résistance is the HKS V Cam system which changes the intake cam to allow for sequential intake variable valve timing, resulting in a complete combustion and increasing power down low in the rev range.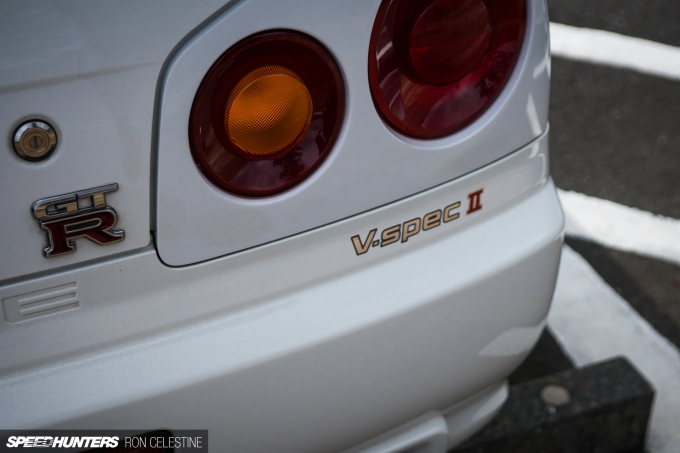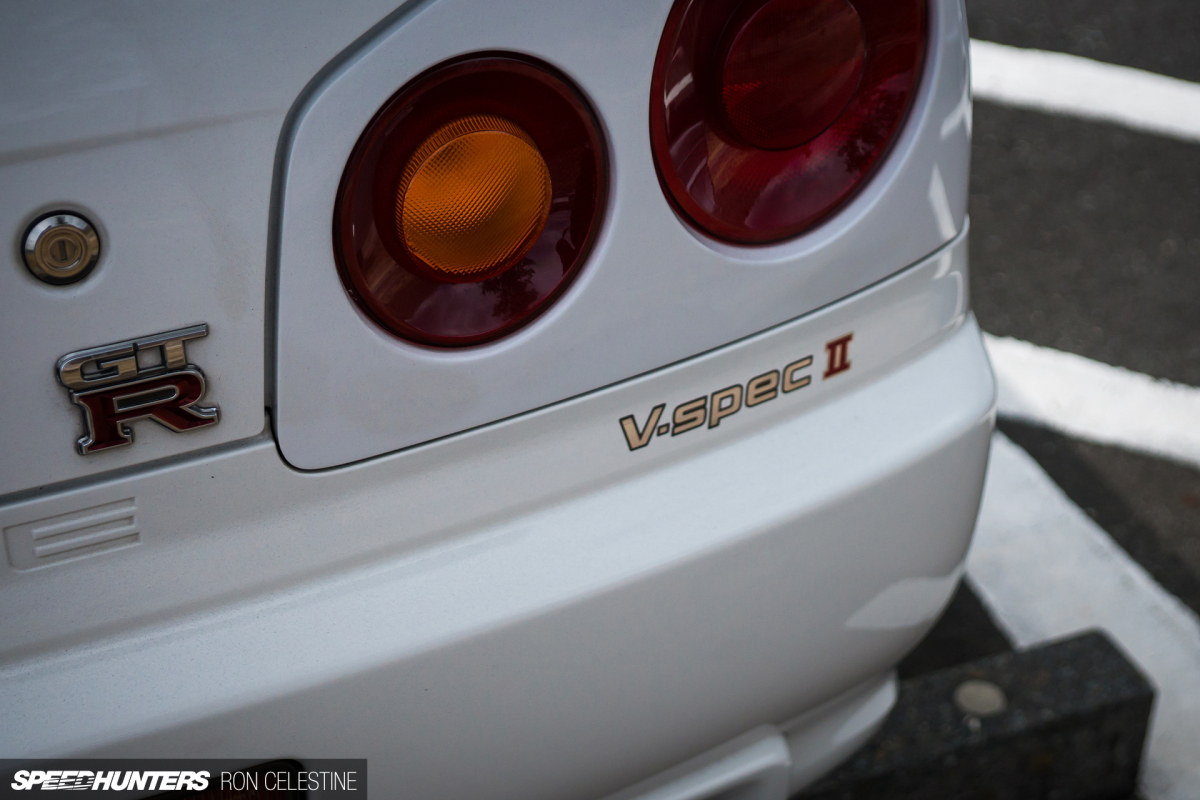 Aesthetically, a few changes have been made to the Skyline's exterior, including a vented hood and fenders, the addition of dual canards at each front corner and a large GT wing out back.
The BBS LM wheels work in perfectly with the extra visual aggression, and the gold, white and black accented combination is just delicious.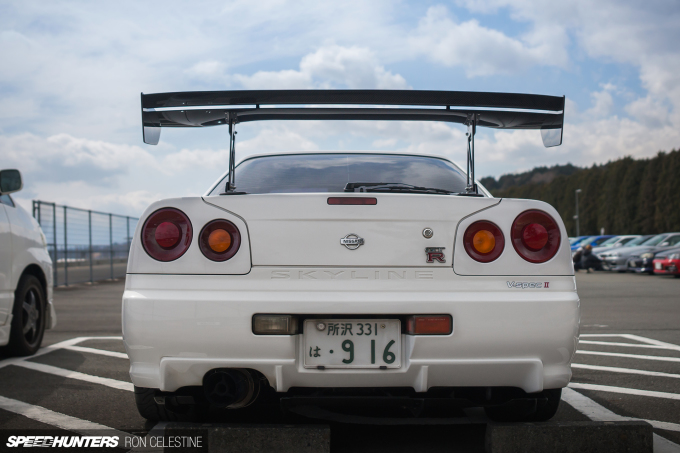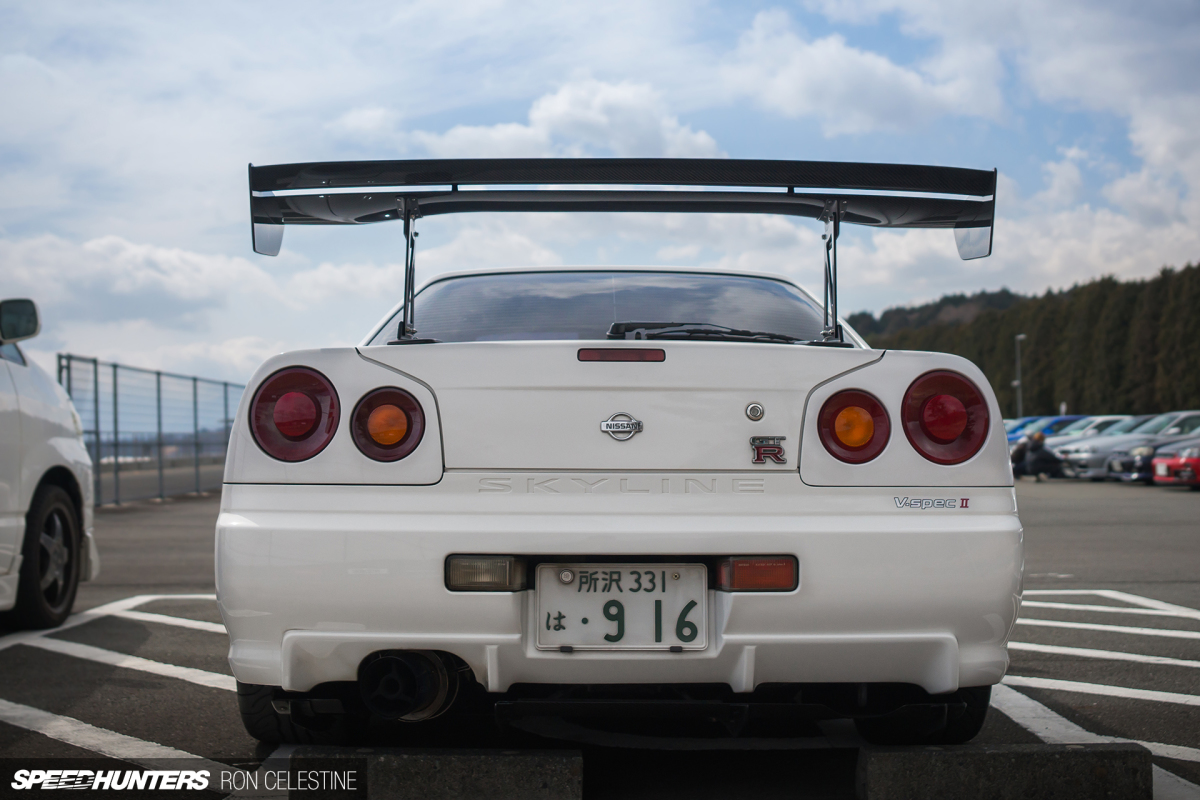 In a time when more BNR34 owners are preserving their cars in original condition to reap the future financial rewards, it's refreshing to meet someone not afraid to modify their GT-R – and then beat on it mercilessly at the track. I salute you, good sir!
Ron Celestine
Instagram: celestinephotography