Real Car Culture For Everyone
When I was a little kid growing up in the late 1980s and early 1990s, I remember going to the store with my parents to pick up groceries or something for the house. And like most kids, I would stop by the toy aisle to look at all the cool stuff.
Most of the bigger toys were expensive – something you could only get on Christmas or maybe your birthday – but there was always a chance that if I was well behaved my parents would let me pick one Hot Wheels or Matchbox car to take home and add to my collection.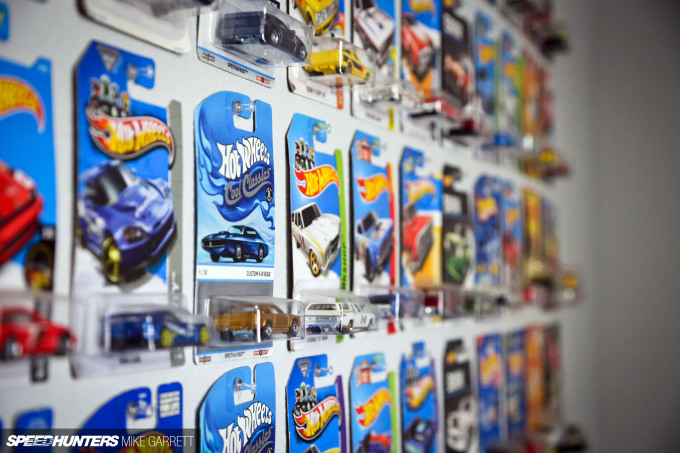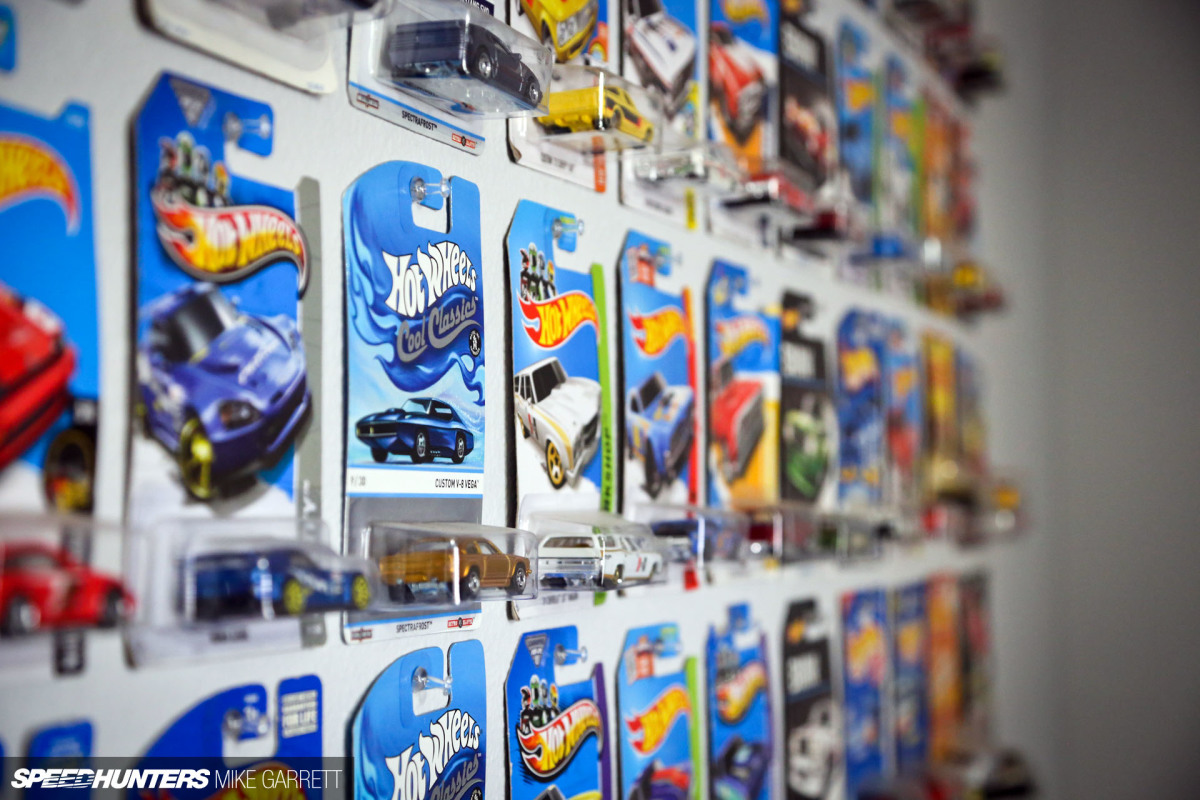 And by collection I mean a big pile of toy cars that would played with on the living room floor, in the dirt out front, or even in the bathtub.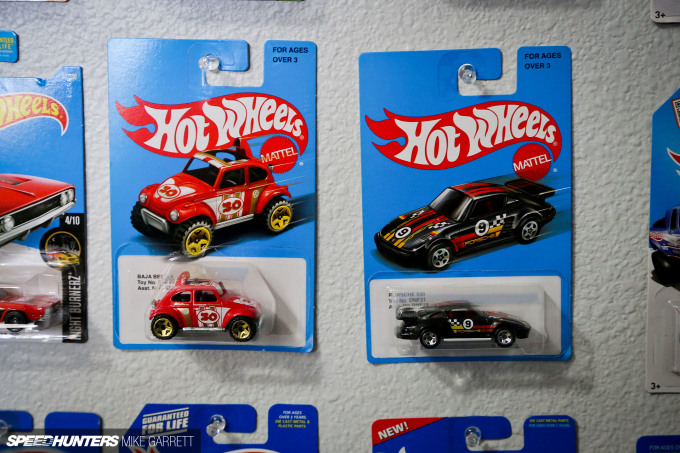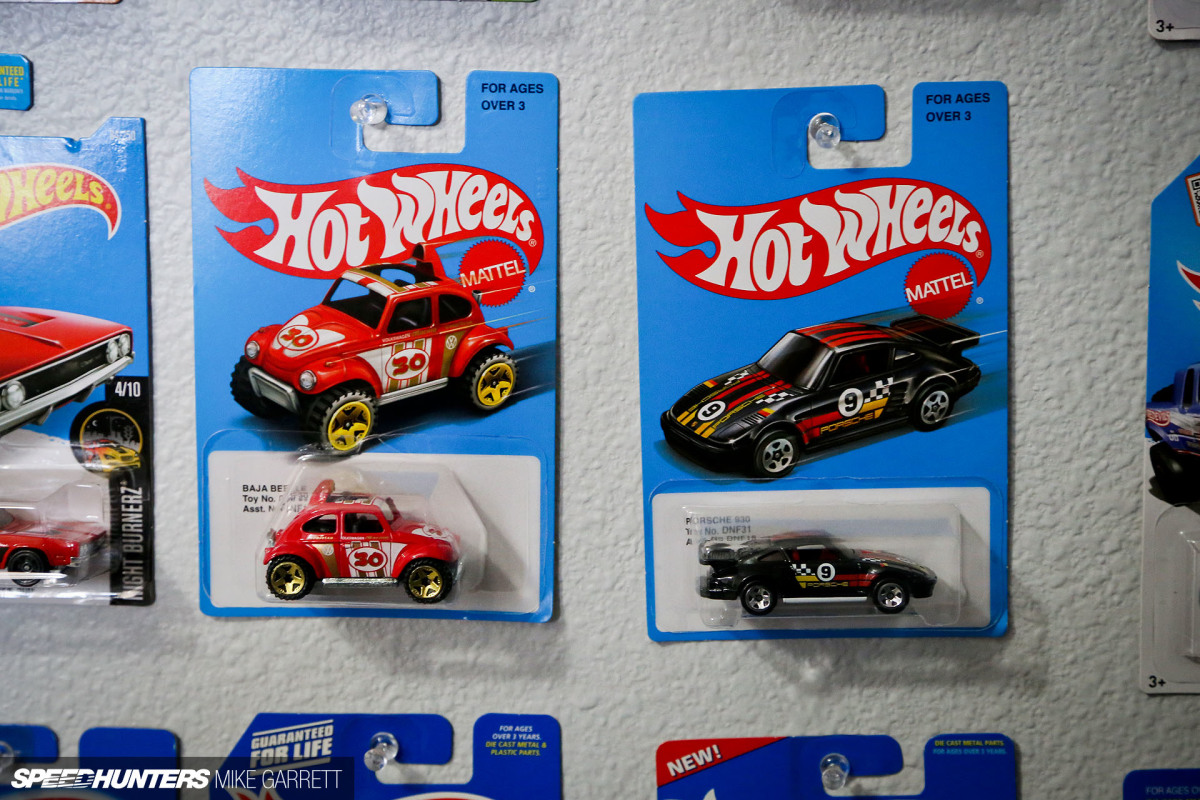 The great thing about Hot Wheels for both kids and the adults who paid for them is that they were cheap. Usually around one dollar each give or take; hardly more expensive than a small candy bar.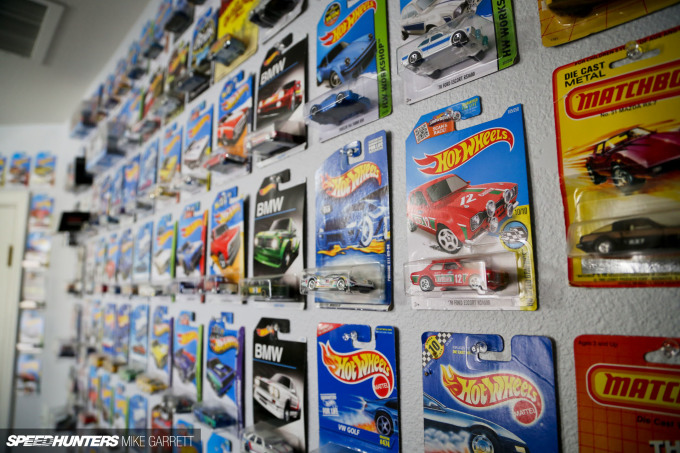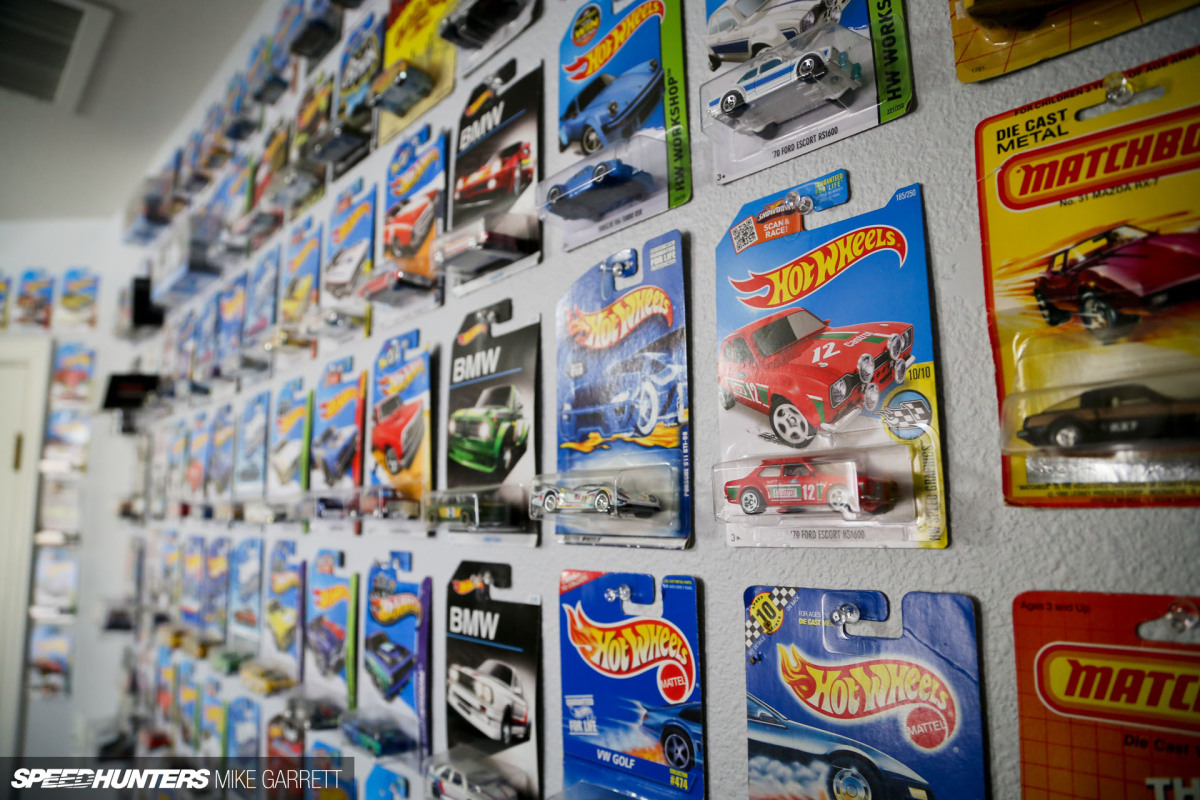 And amazingly, in the 25-plus years since I was a little kid picking out Hot Wheels in the store, that price hasn't changed one bit. While everything else has climbed significantly – be it automobiles, gasoline, houses, or food – it seems Hot Wheels die-casts are immune to inflation.
That has long made them the perfect impulse buy, whether it's for a kid or for a grown up who is still a kid at heart. I mean, for less than the price of your average Starbucks coffee you can take home four of five of the things. Hell, I even know some guys who give out Hot Wheels to the neighborhood kids on Halloween instead of candy.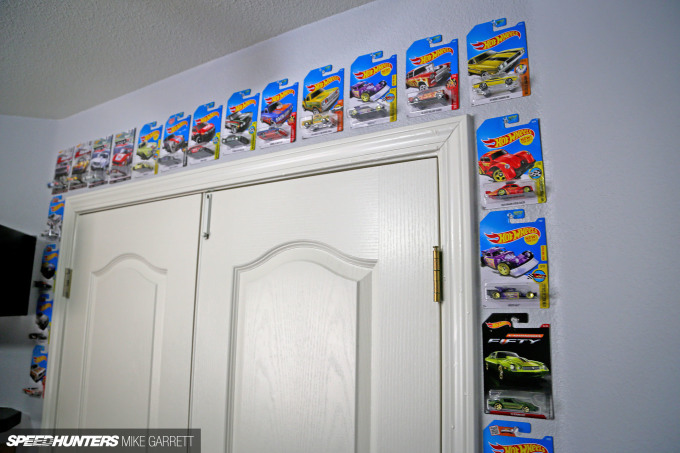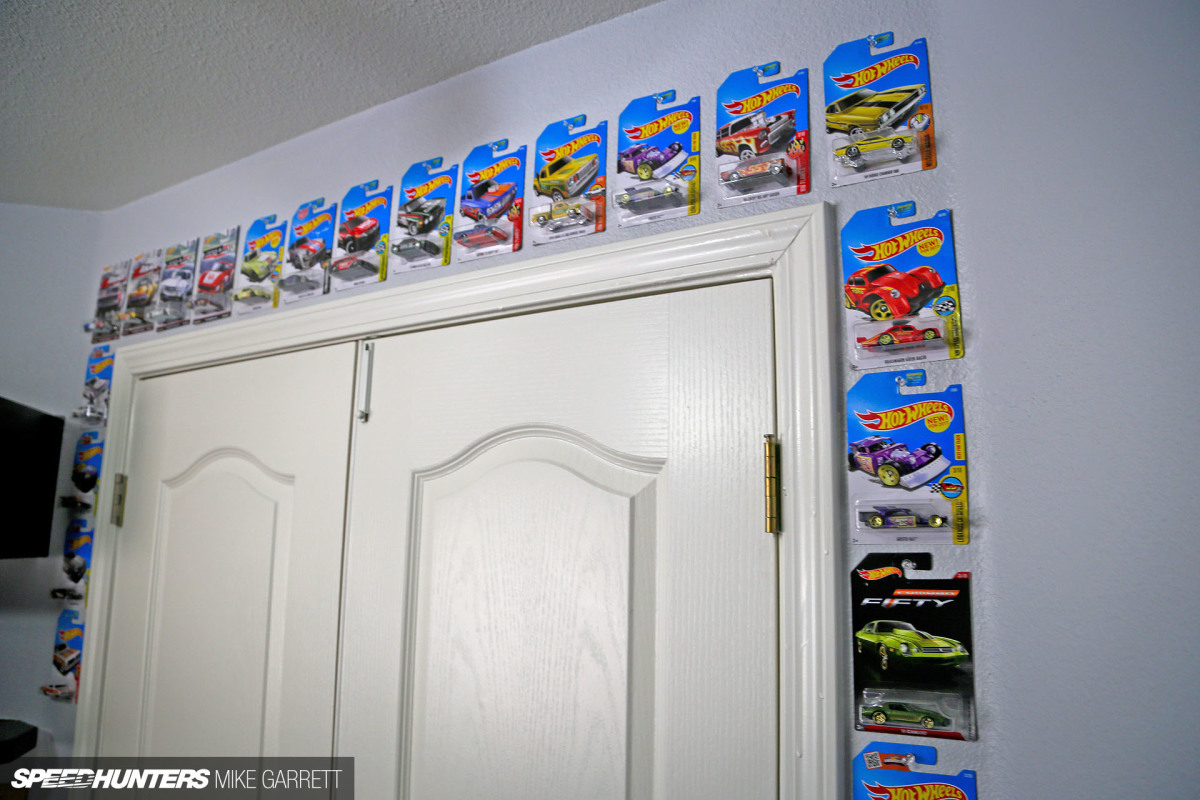 For me, Hot Wheels have become the perfect office decor, pinned up on wall and taking over an increasing amount of space with each trip to the store I make. Unlike some of the hardcore die-cast fans, I don't spend days trying to find rare releases or putting together complete sets; I simply buy the ones that I think are cool, and lately there have been a ton of those.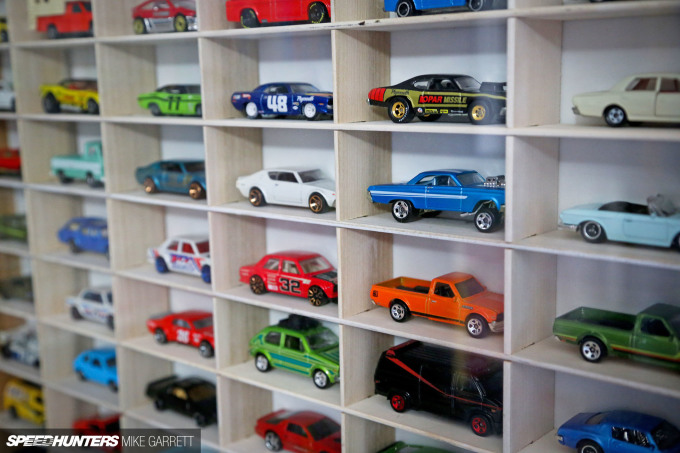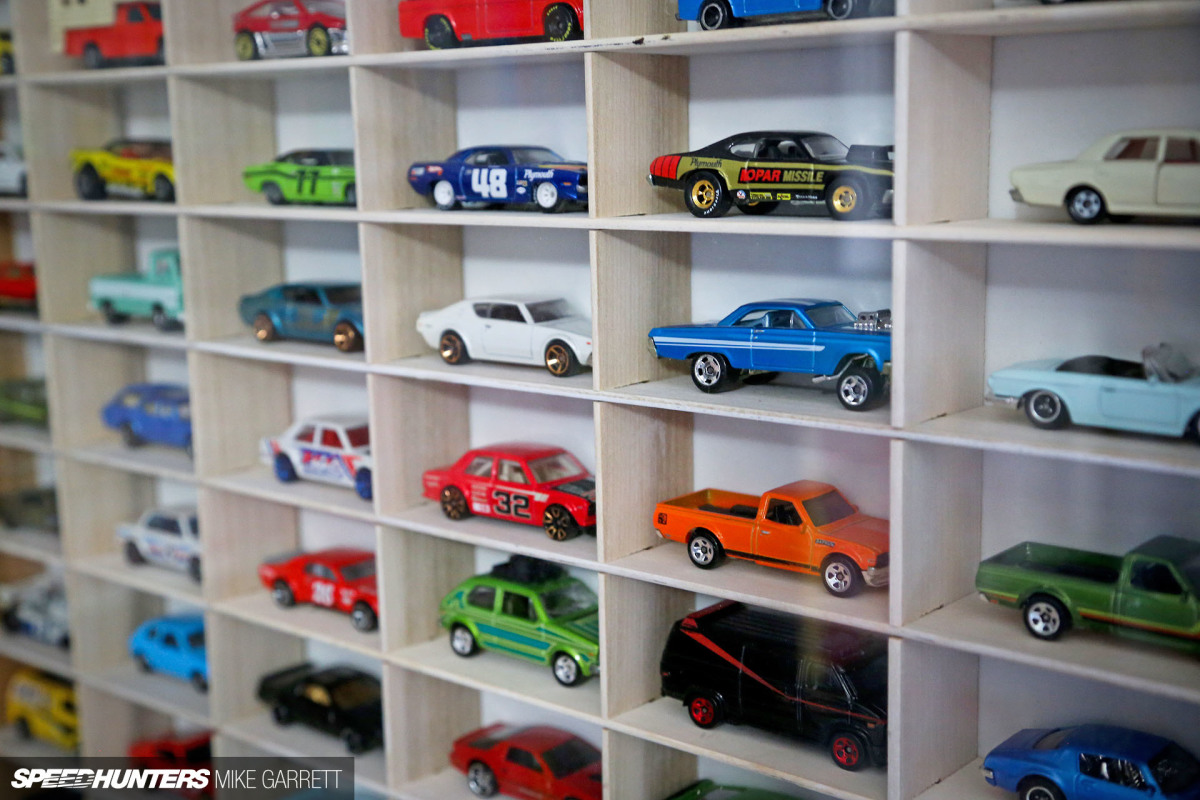 Traditionally, I liked to take them out of the package to display them, and I still do that sometimes; but I've found that leaving them in the package displayed on the wall is very effective. It's not that I really care about preserving the value, it's just an easy way to display them, and my 'wall of wheels' always gets an interesting response when a visitor checks out my office.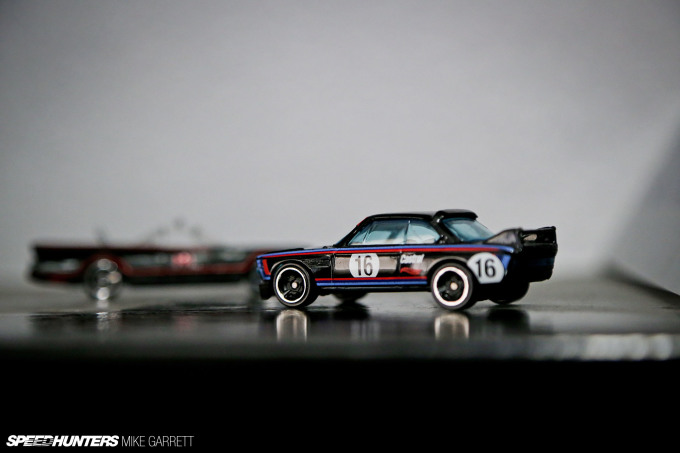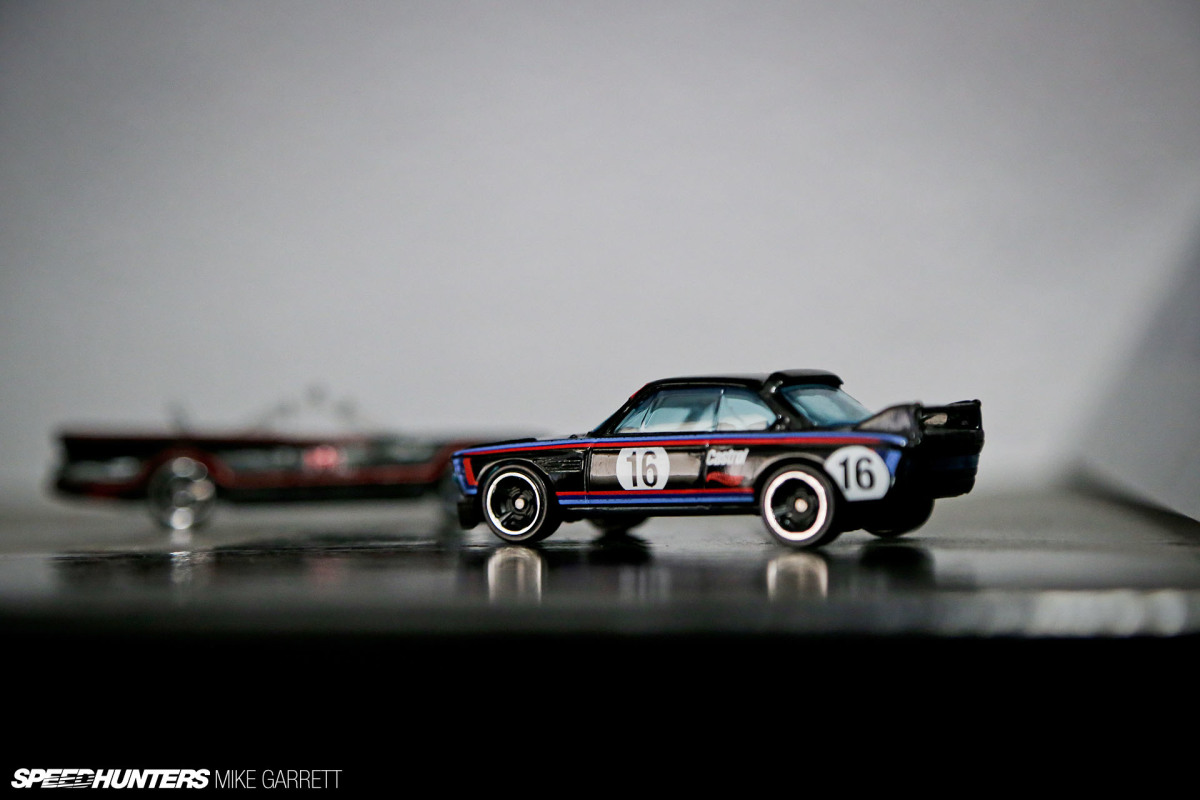 This isn't the first time I've written about my love of Hot Wheels here on Speedhunters, but it's been a while and I thought now would be a good time to talk about some of the cool releases that have come out over the last year or two.
More Than A Hobby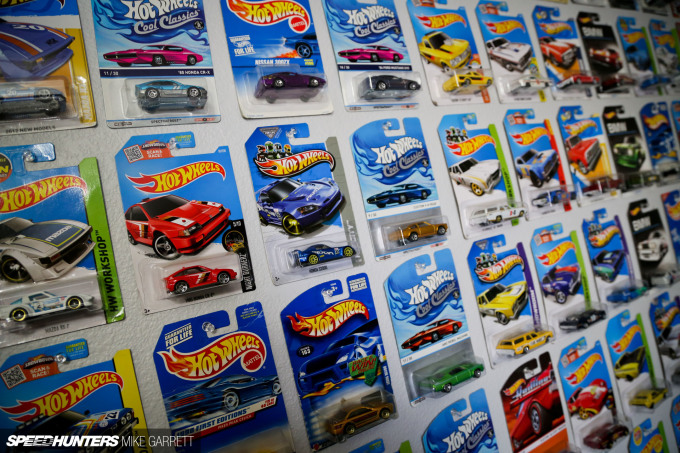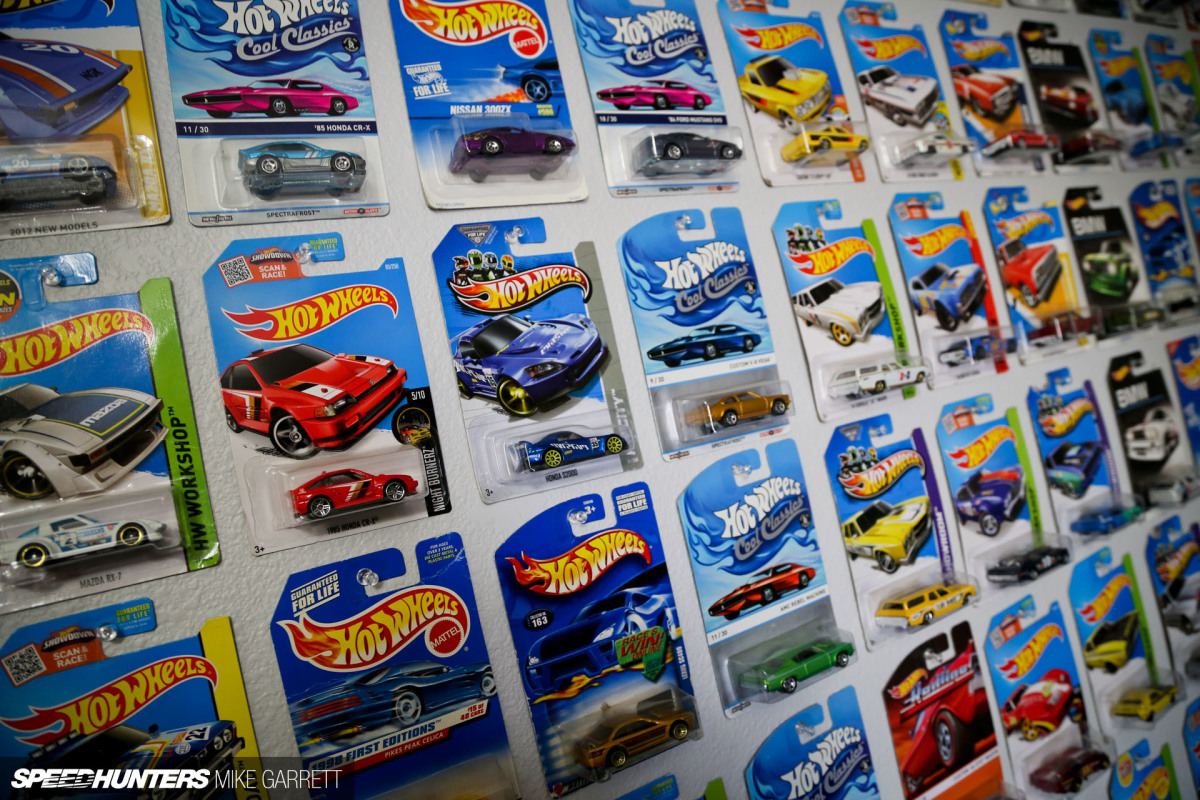 Perhaps the greatest thing about collecting Hot Wheels (aside from the low price) is the fact there are some very genuine and very talented automobile enthusiasts creating awesome products all the time – and they are very keyed-in with real word car culture. Yes, some of the Hot Wheels line-up includes fantasy-type vehicles that are more aimed towards children, but for every T-Rex-shaped car or futuristic spaceship on wheels there are accurate replicas of a real vehicles from all over the world, and from all eras.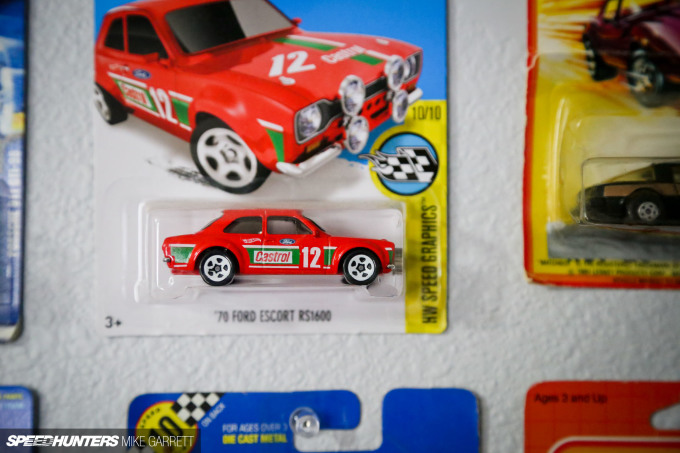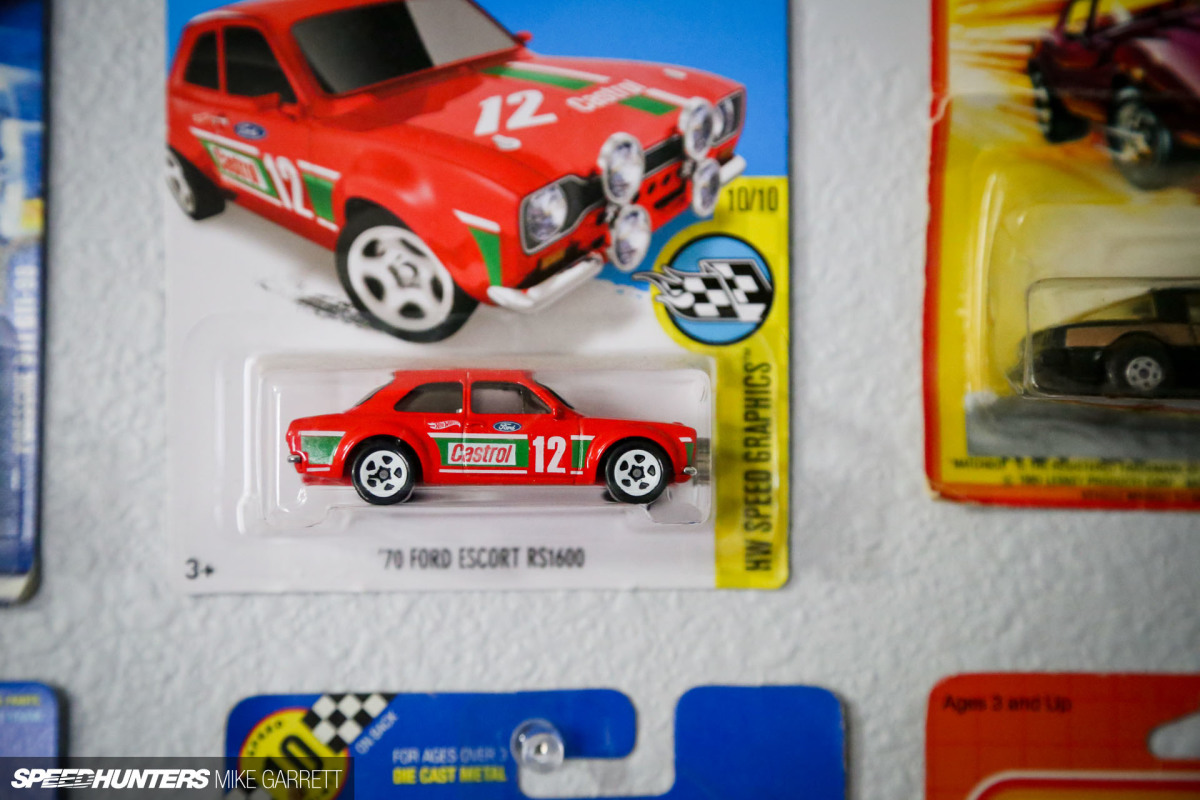 And I'm not just talking about Ferraris, Corvettes, 4×4 pickups and other well known, flashy cars. For years now, the designers at Hot Wheels have been digging deep and releasing amazing replicas of obscure, historic and cult vehicles.
What I am talking about is the the kind of stuff that's loved by real gear-heads and car geeks, and there's seemingly no part of car culture that Hot Wheels hasn't tapped into. From a Datsun Fairlady 2000 to a '55 Chevy gasser to a BMW CSL race car, there's something for everyone.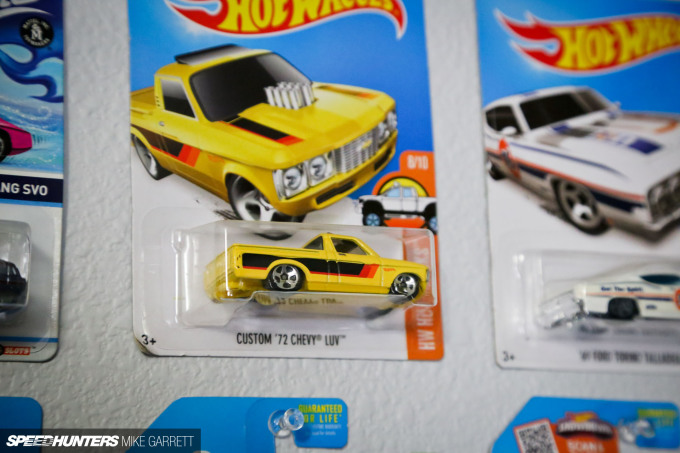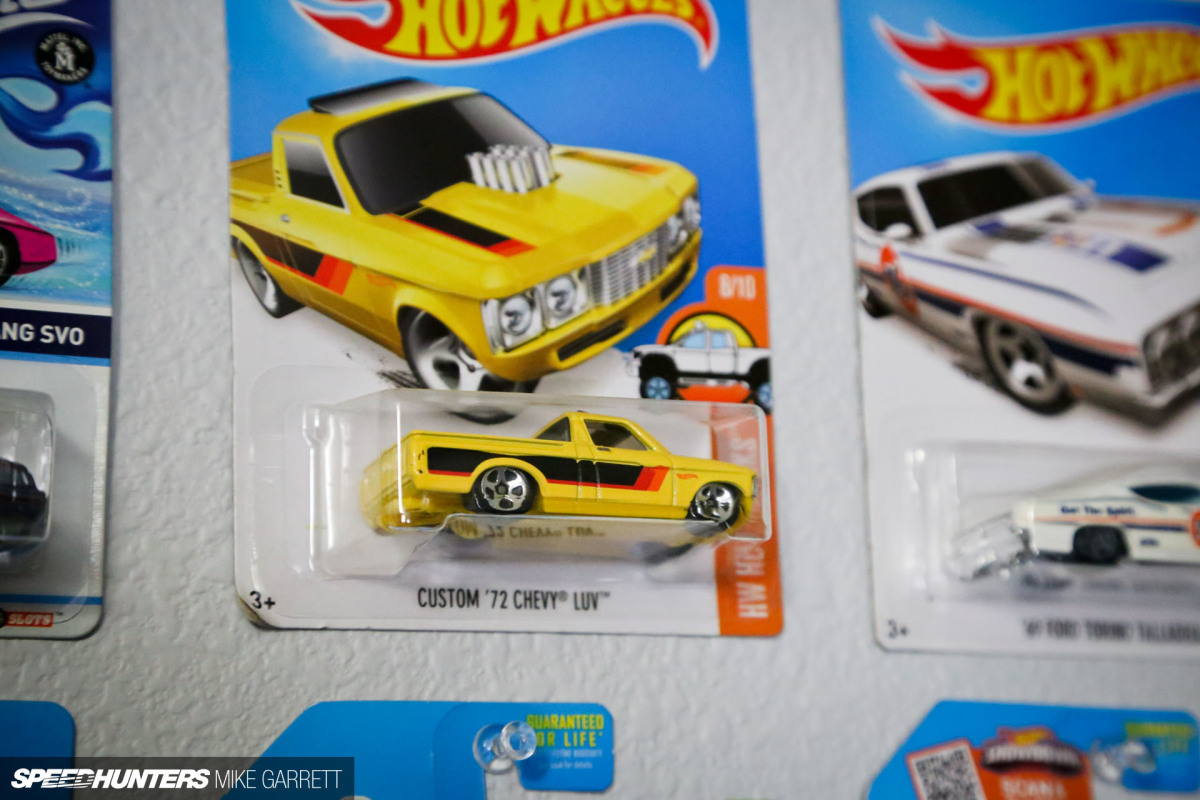 I'm not entirely sure of the process our friends at Hot Wheels use to choose which cars will be recreated in die-cast form, but it's resulted in some very unexpected and very cool releases, like a Chevy LUV with velocity stacks popping through the hood.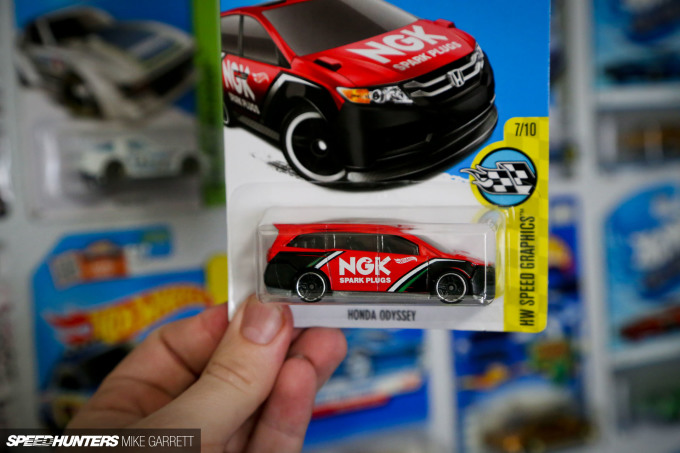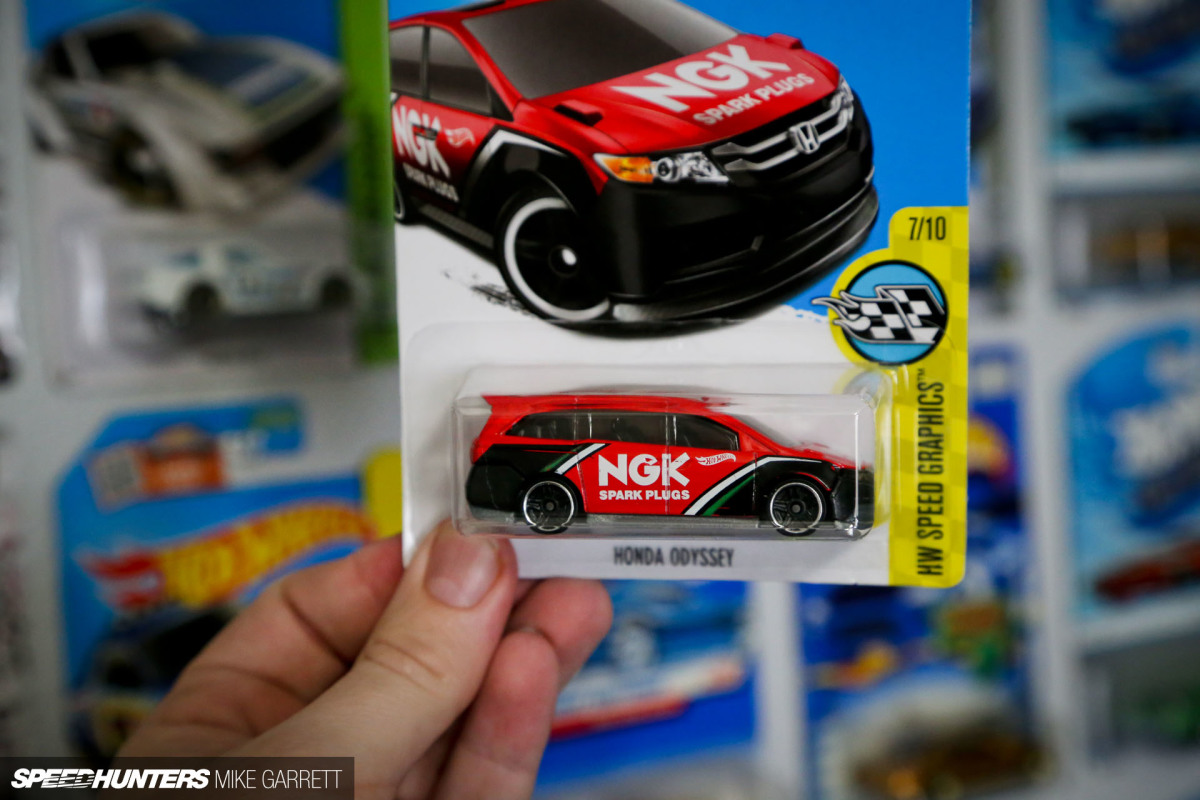 Or a Honda Odyssey minivan in race trim. Because why not?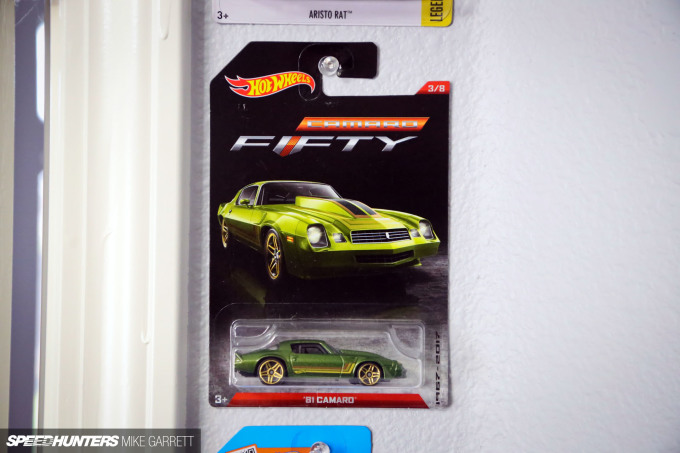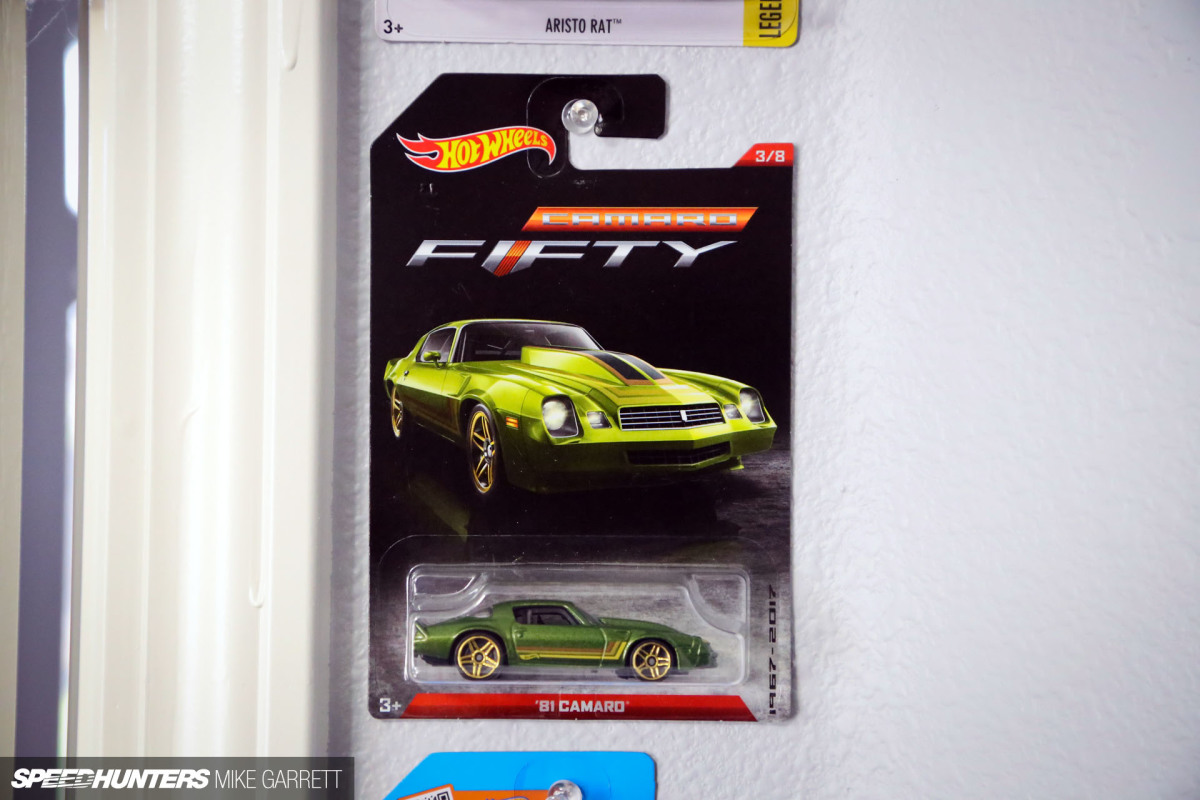 There have actually been so many cool releases lately that it's hard to keep track of them all. And that includes specially branded cars commemorating certain marques. One set marks the 50th anniversary of the Camaro, which is where this '81 Z/28 comes from.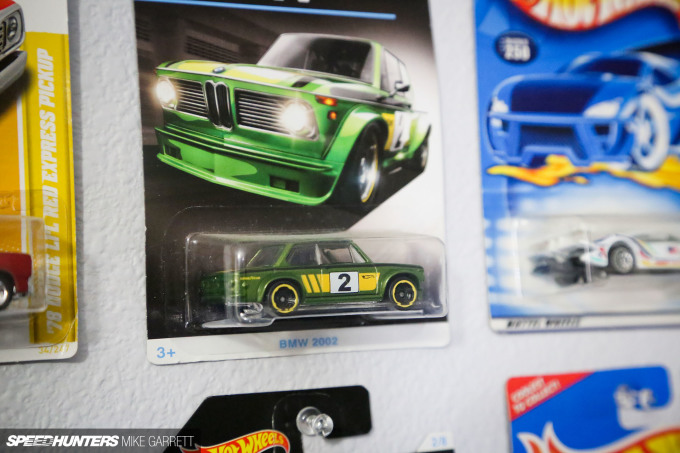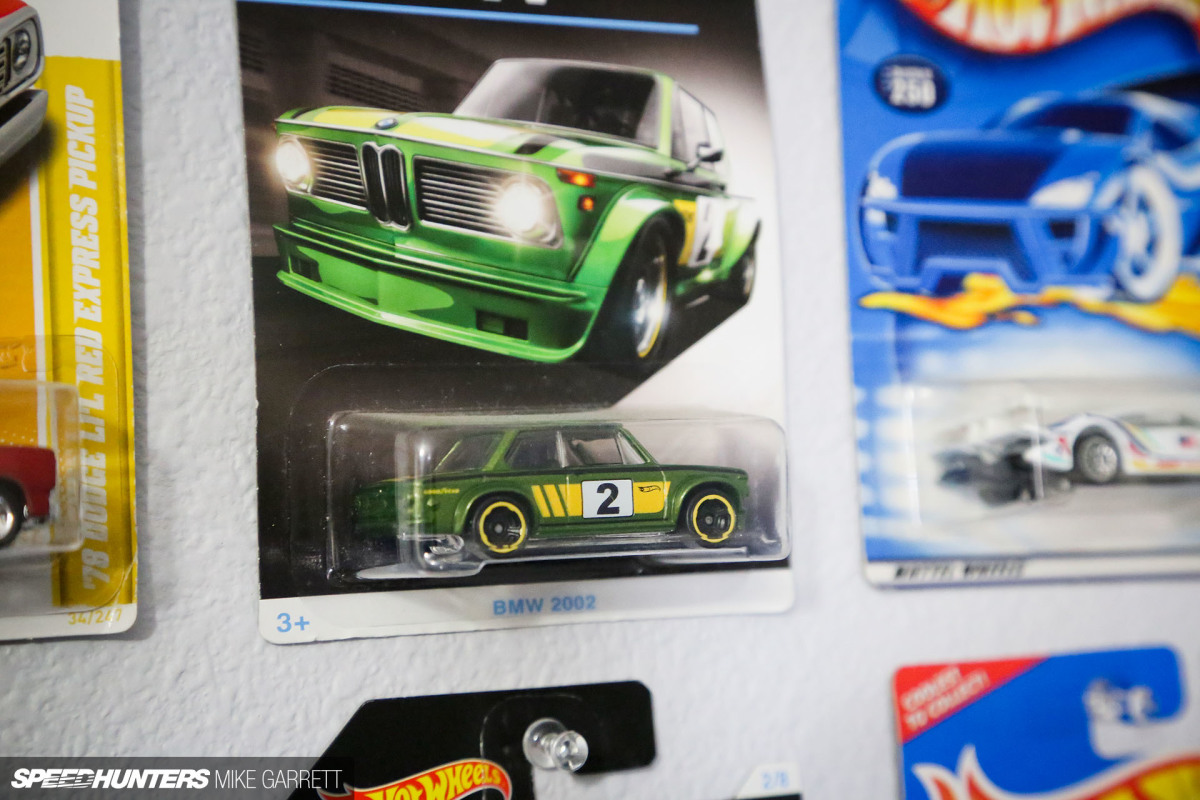 Another set features BMWs exclusively, both modern examples and historic ones like the 2002 pictured here.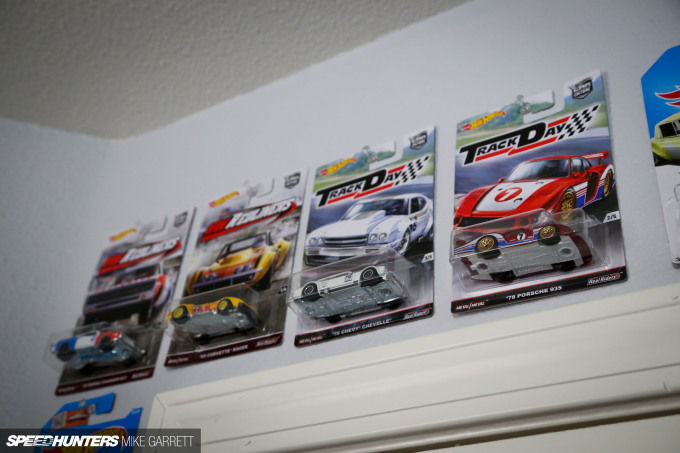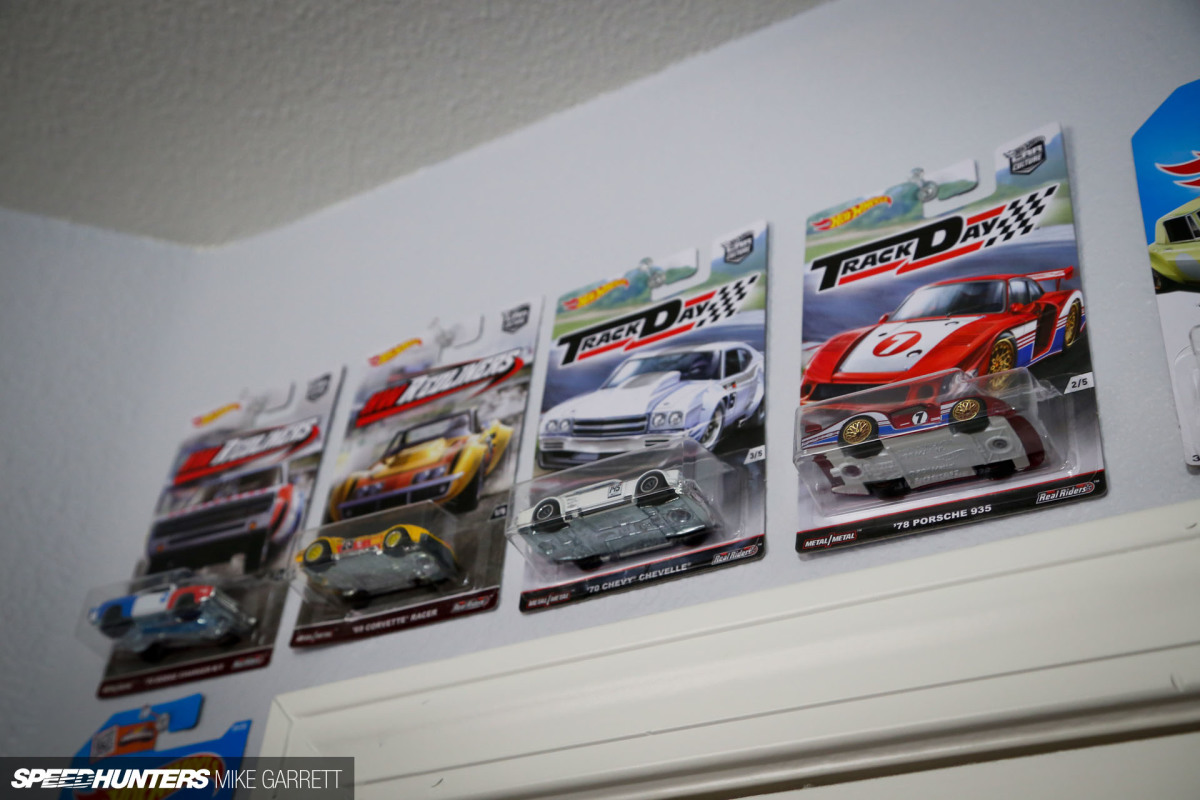 In addition to the standard releases, there are also more detailed and slightly more expensive cars that feature elaborate wheel designs and real rubber tires.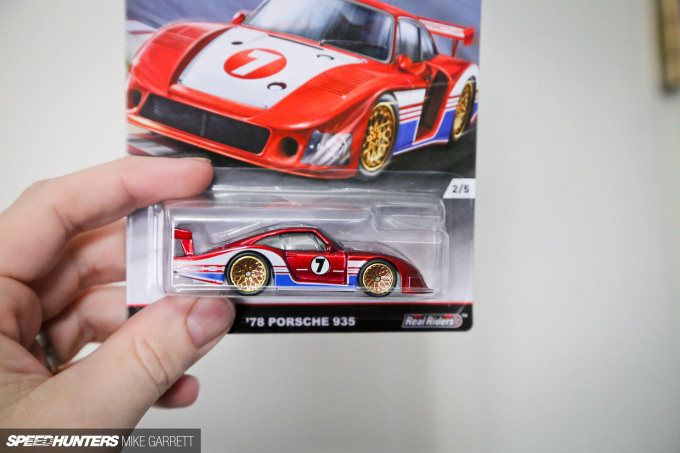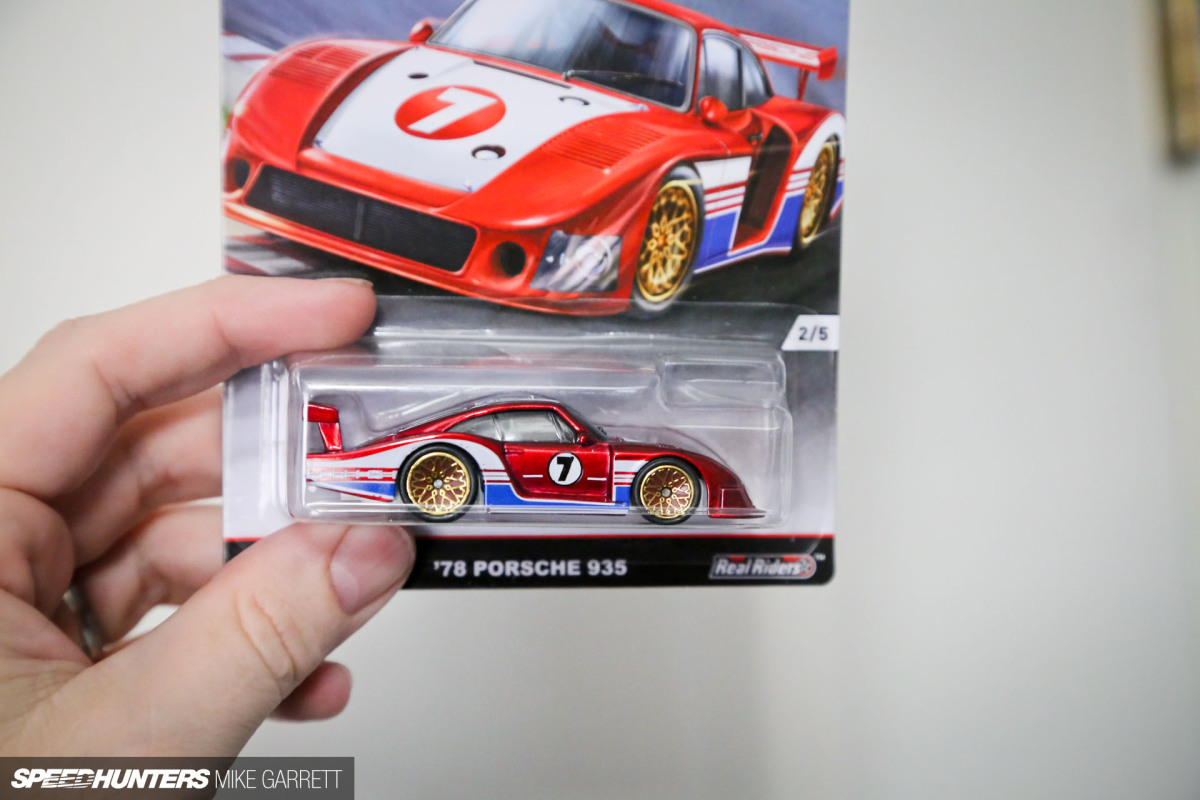 One of my favorites is the 'Track Day' series, which includes cars like the long-tail Porsche 935.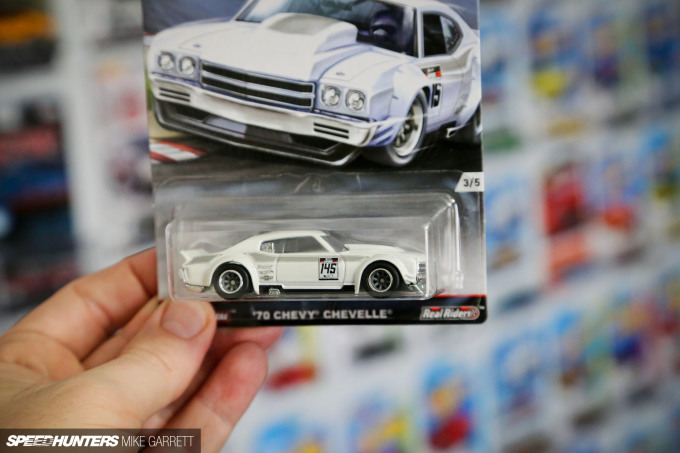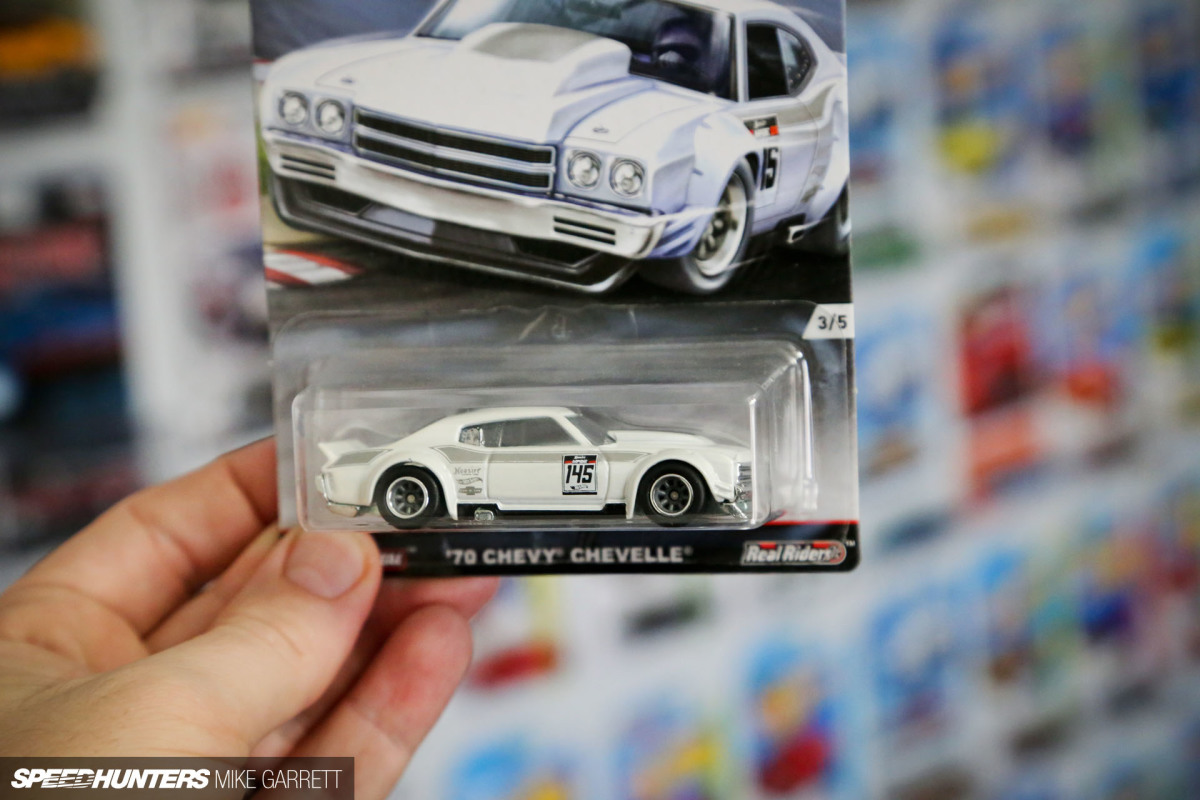 And this tough-looking '70 Chevelle road racer.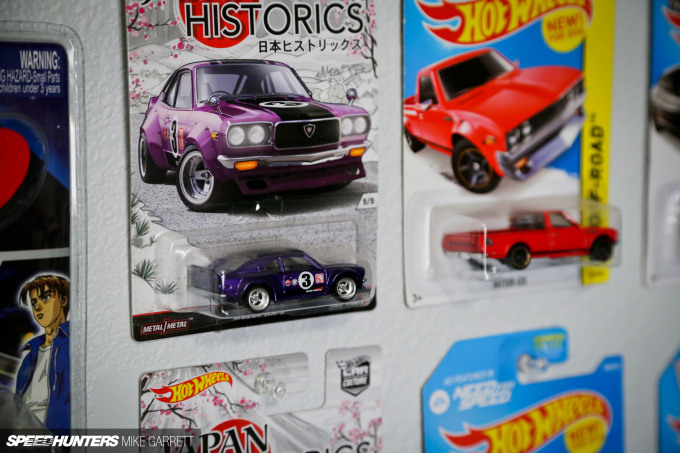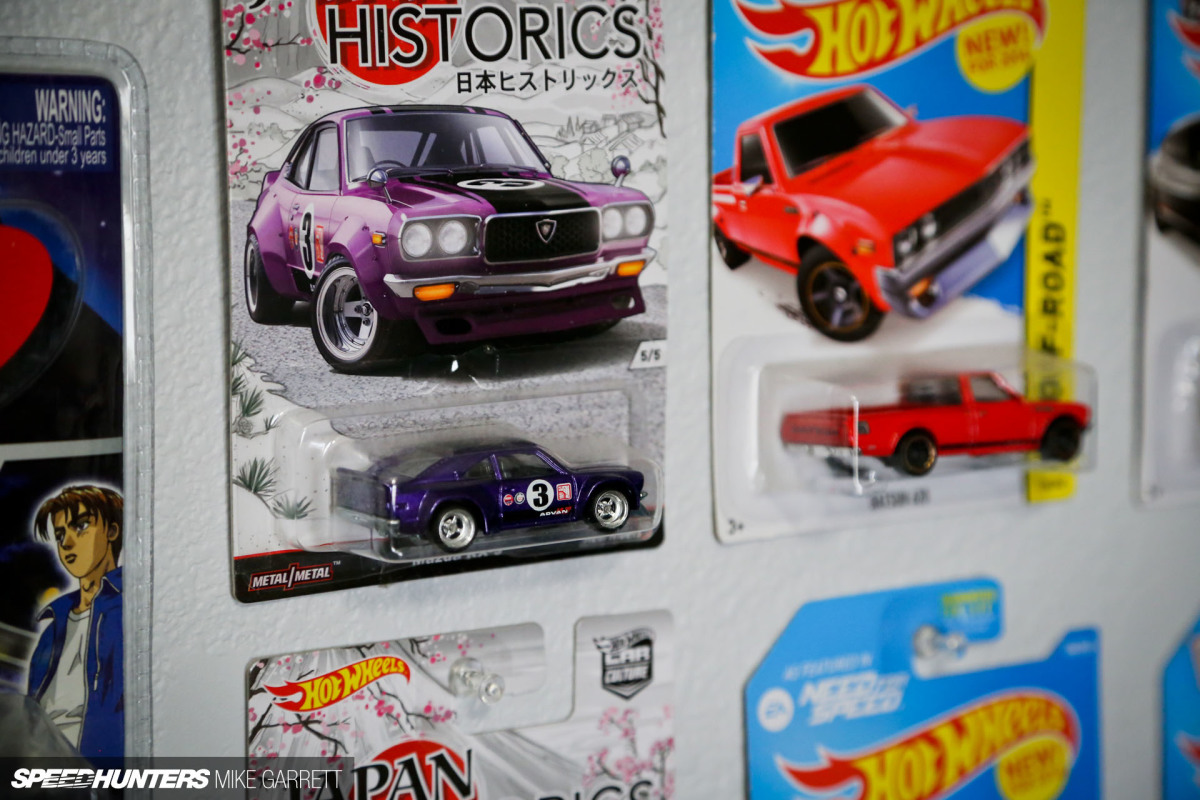 There's also the amazing 'Japan Historics' line, which is basically a must-have for anyone who fancies vintage JDM machinery. This is one of the few that I actually had to buy online because I couldn't find them in normal stores.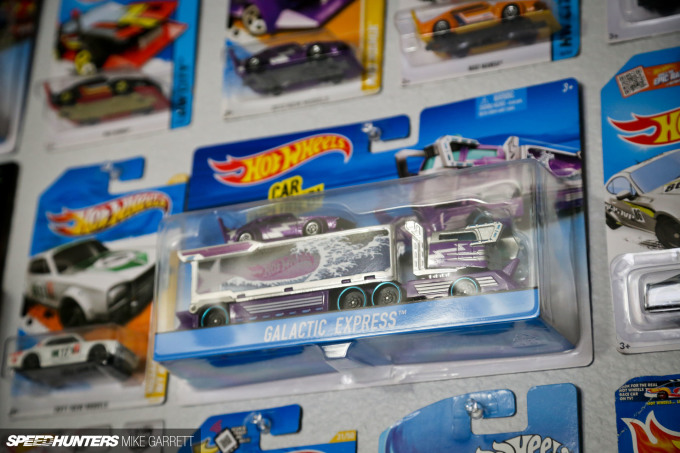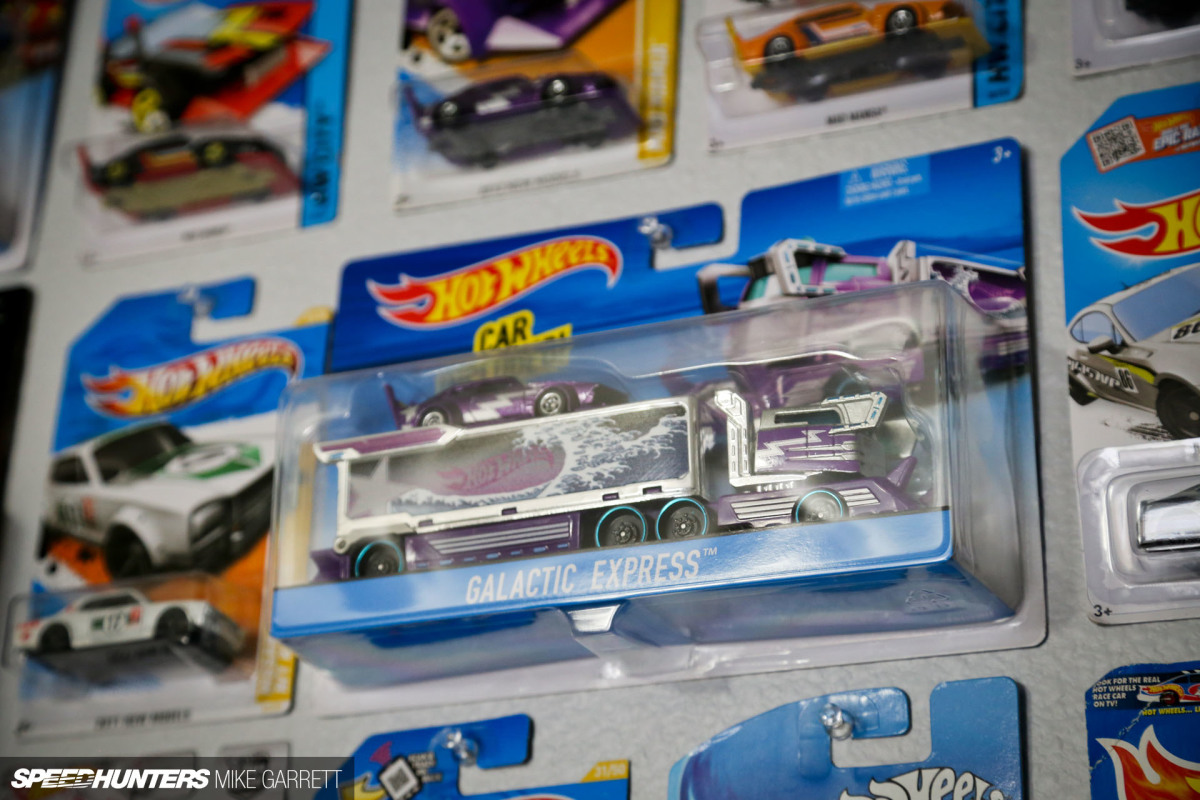 Hot Wheels has showed a lot of love to Japanese car culture in recent years. The Galactic Express is an awesome take on Japan's dekotora scene.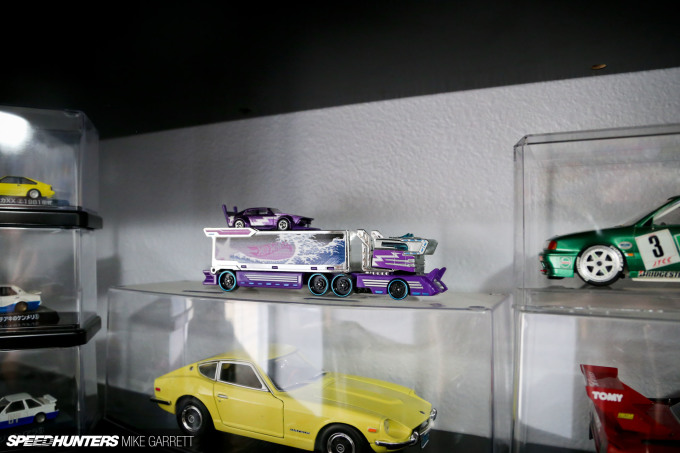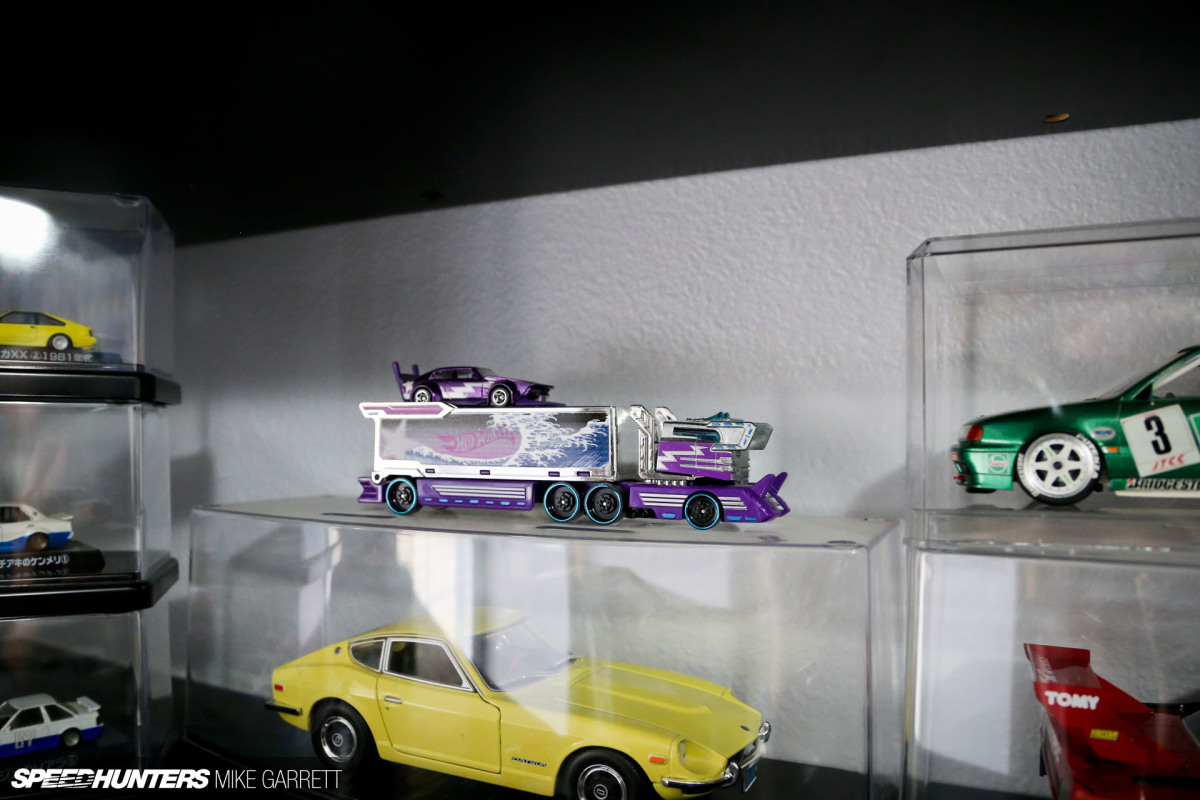 It even comes complete with a kaido racer that can be loaded inside of the trailer.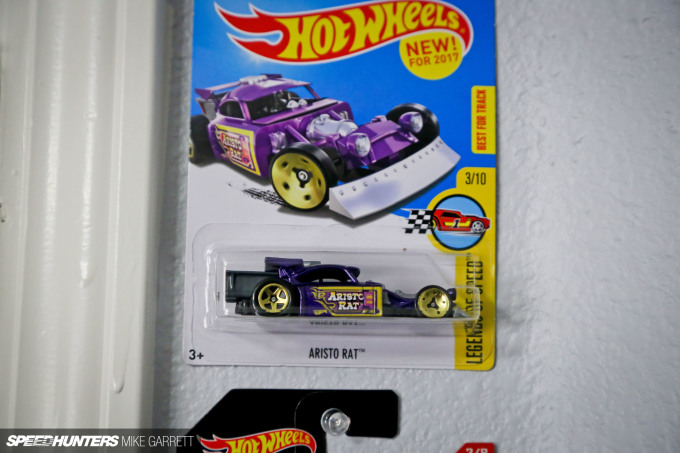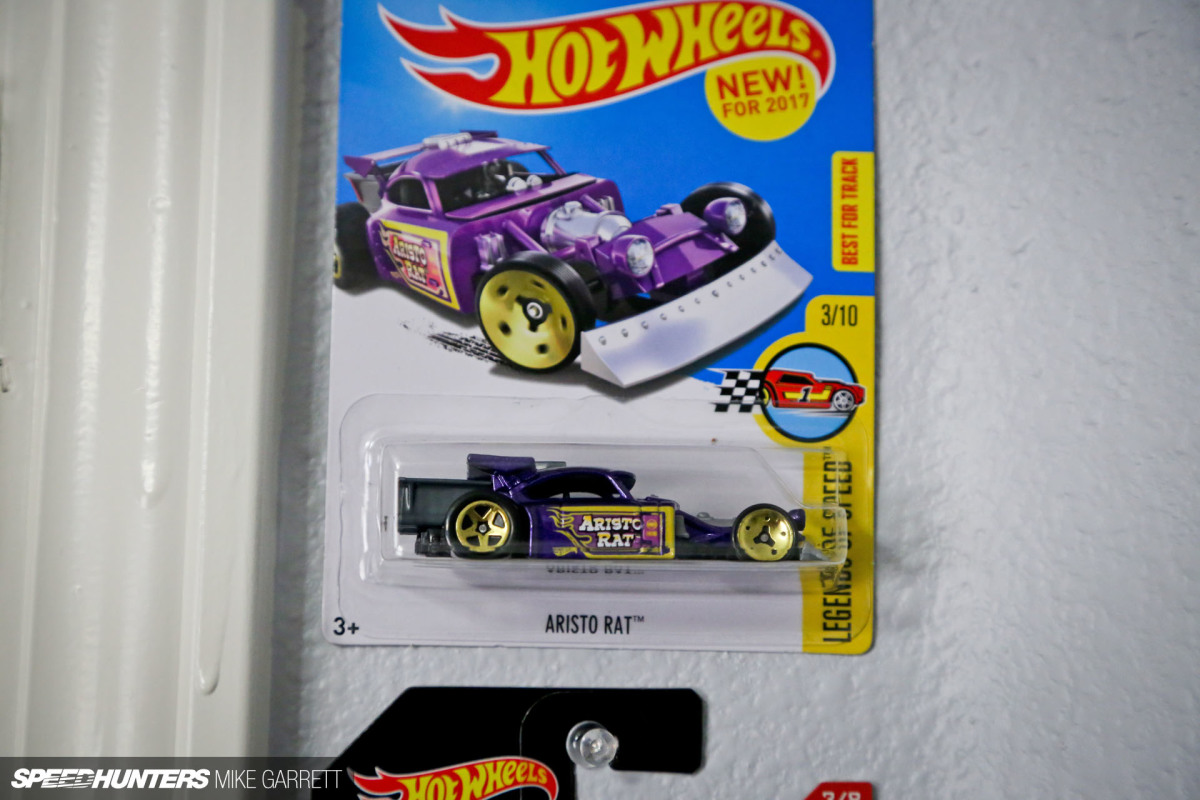 In addition to that, the Hot Wheels team has also created some very cool original designs, like this rat-rod-meets-race-car known as Aristo Rat.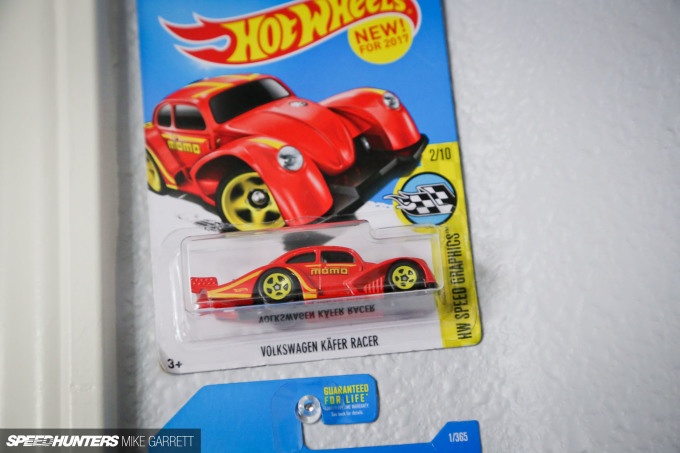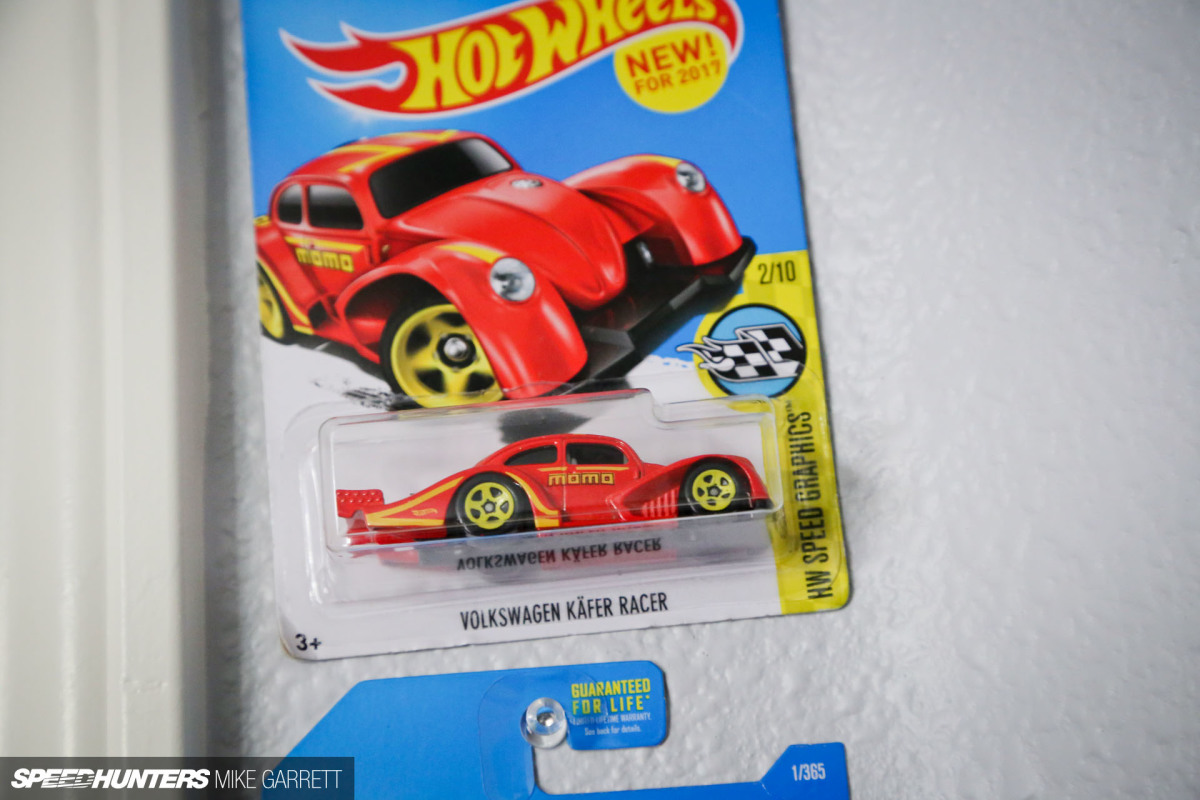 And then there's this awesome creation. If you've ever wondered what it be like if a split window Beetle mated with a Porsche 935, well, wonder no more.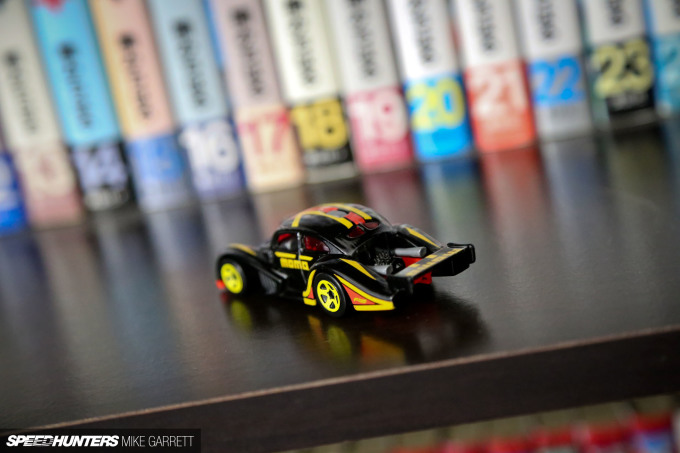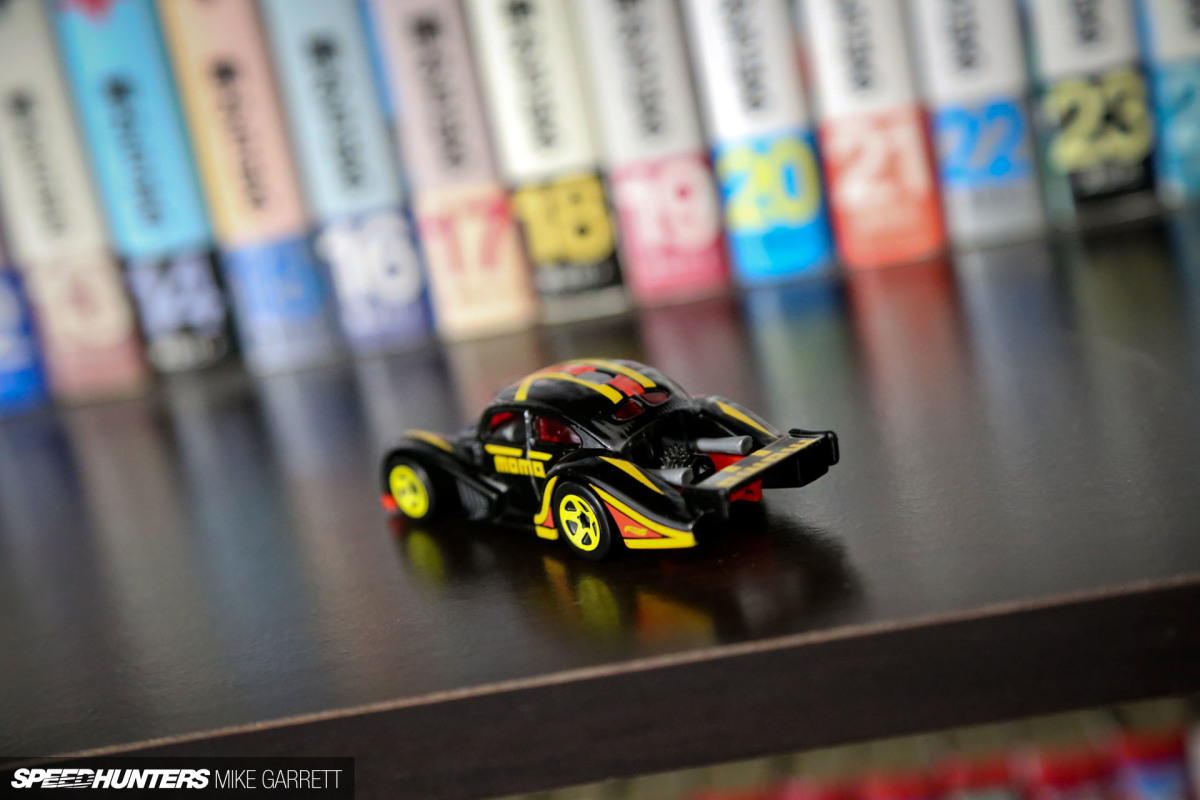 This one was cool enough that I had to buy a couple extra ones to open up and put on my shelf. If there's something cooler you can buy for a dollar I'd like to know what it is.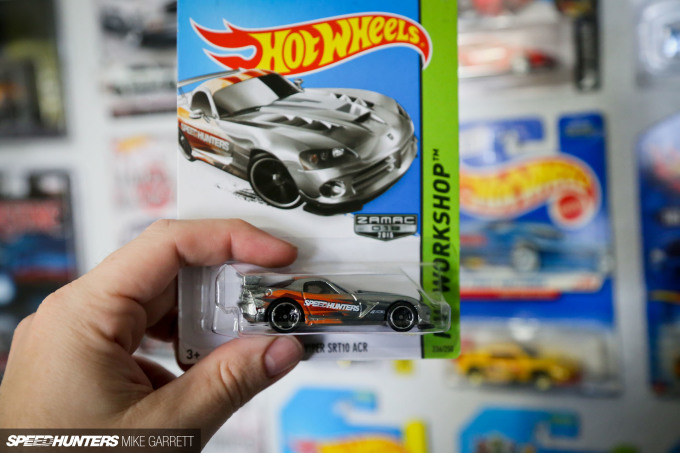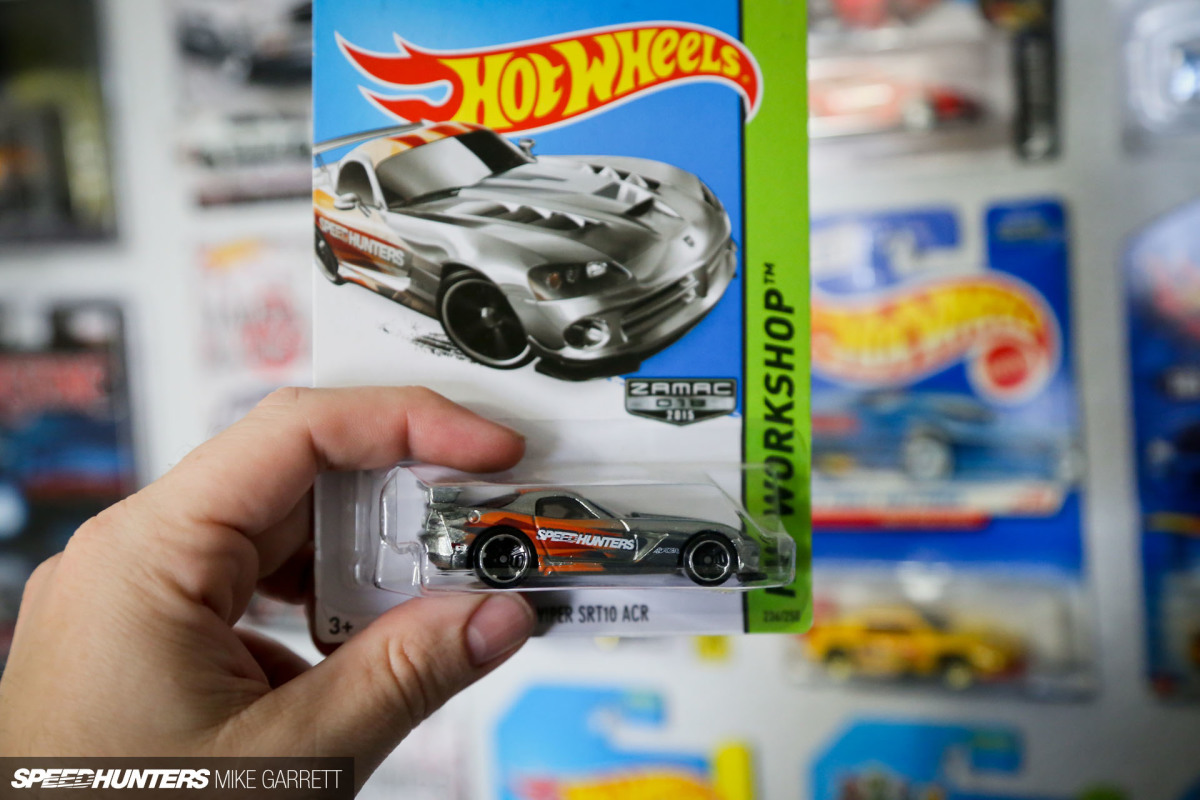 Over the years, Speedhunters has also had the chance to partner up with Hot Wheels on a few occasions for some very cool collaborations.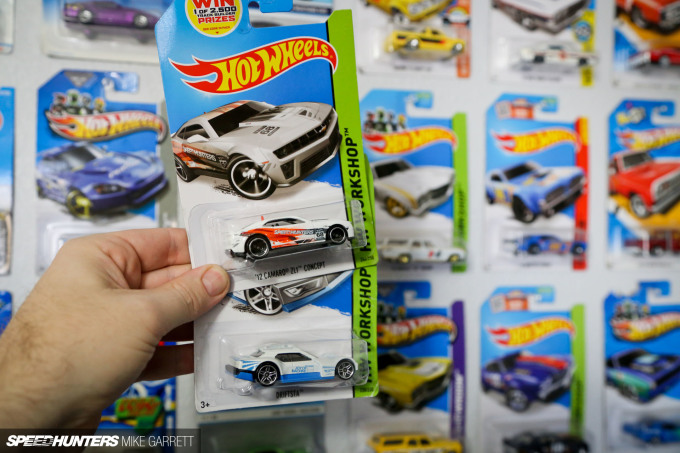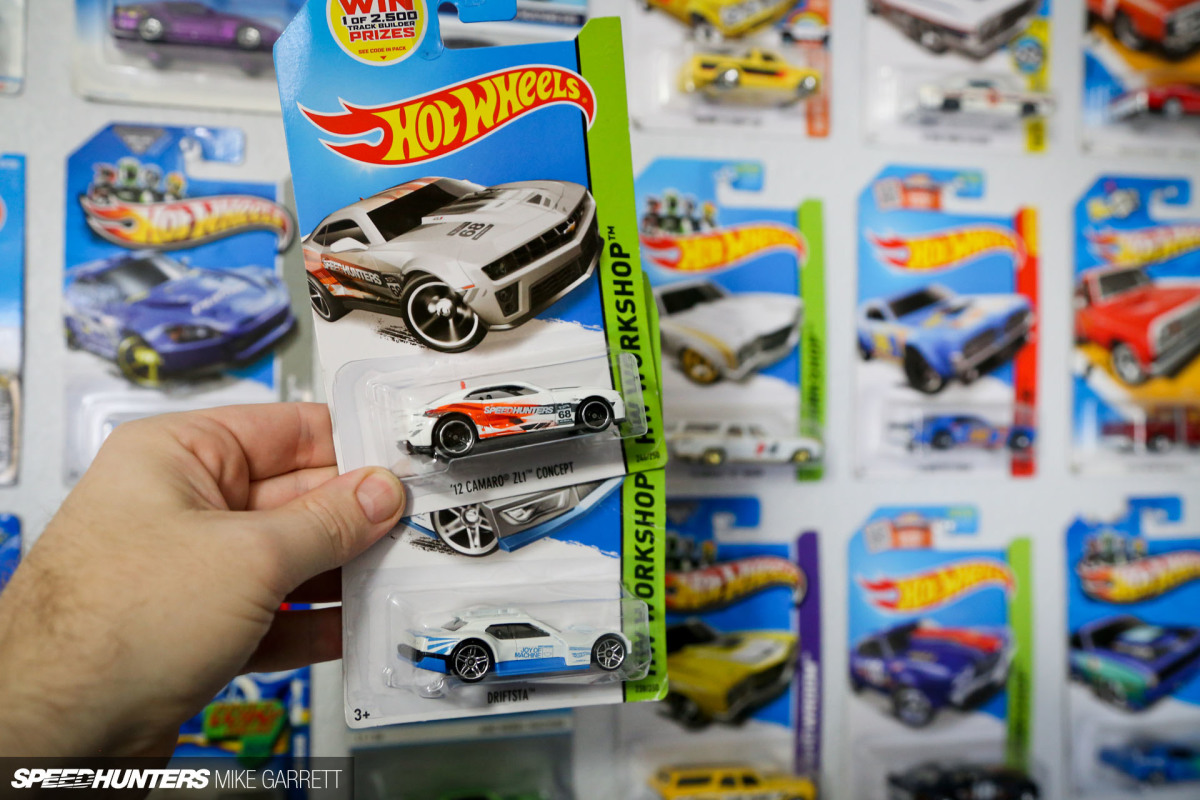 Needless to say, I've got plenty of these in my collection and it's pretty awesome seeing the SH name when I'm at the store browsing through the racks.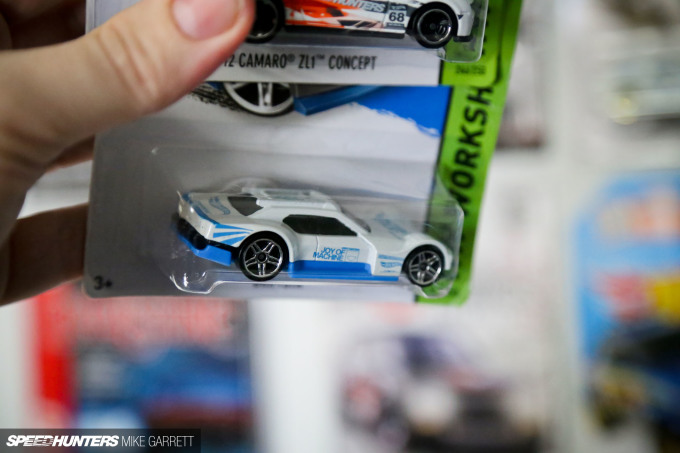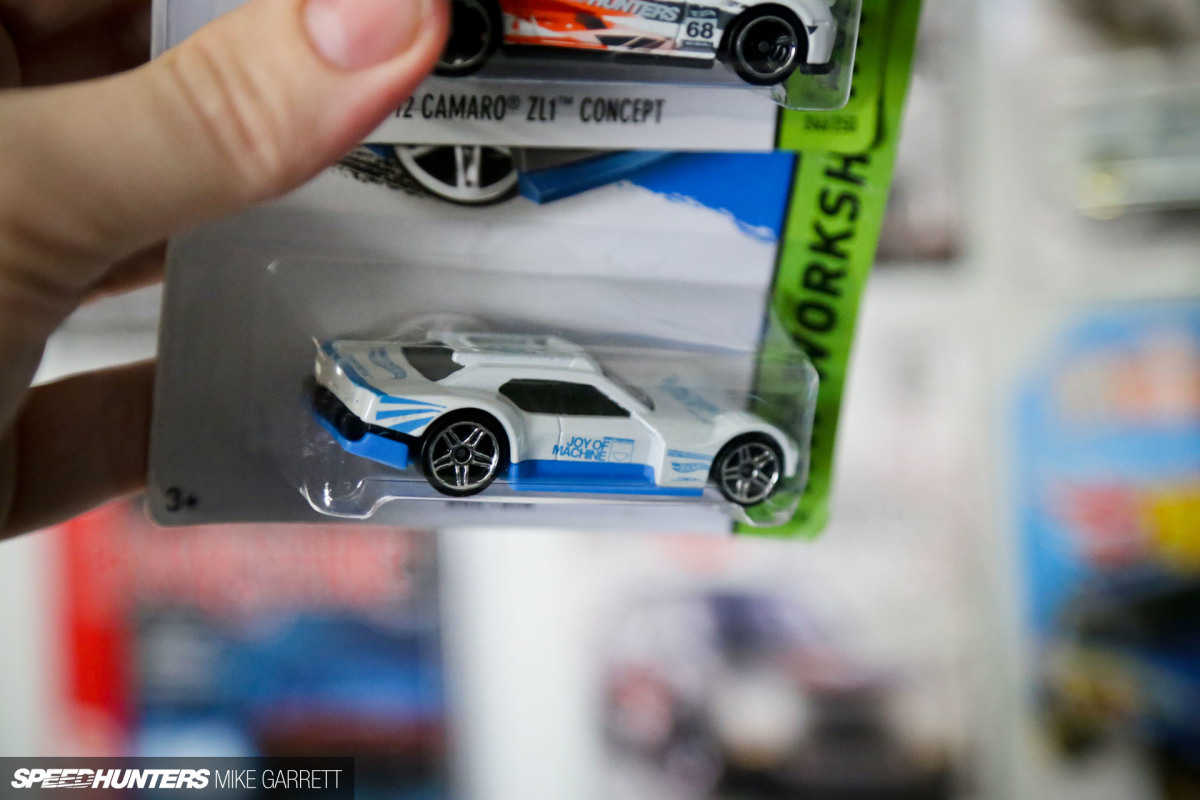 With a kid on the way in just a couple of weeks, I'm really looking forward to introducing him to Hot Wheels when the time is right.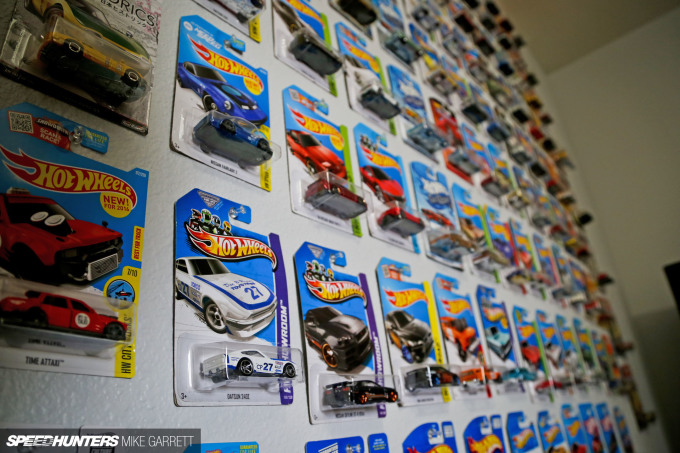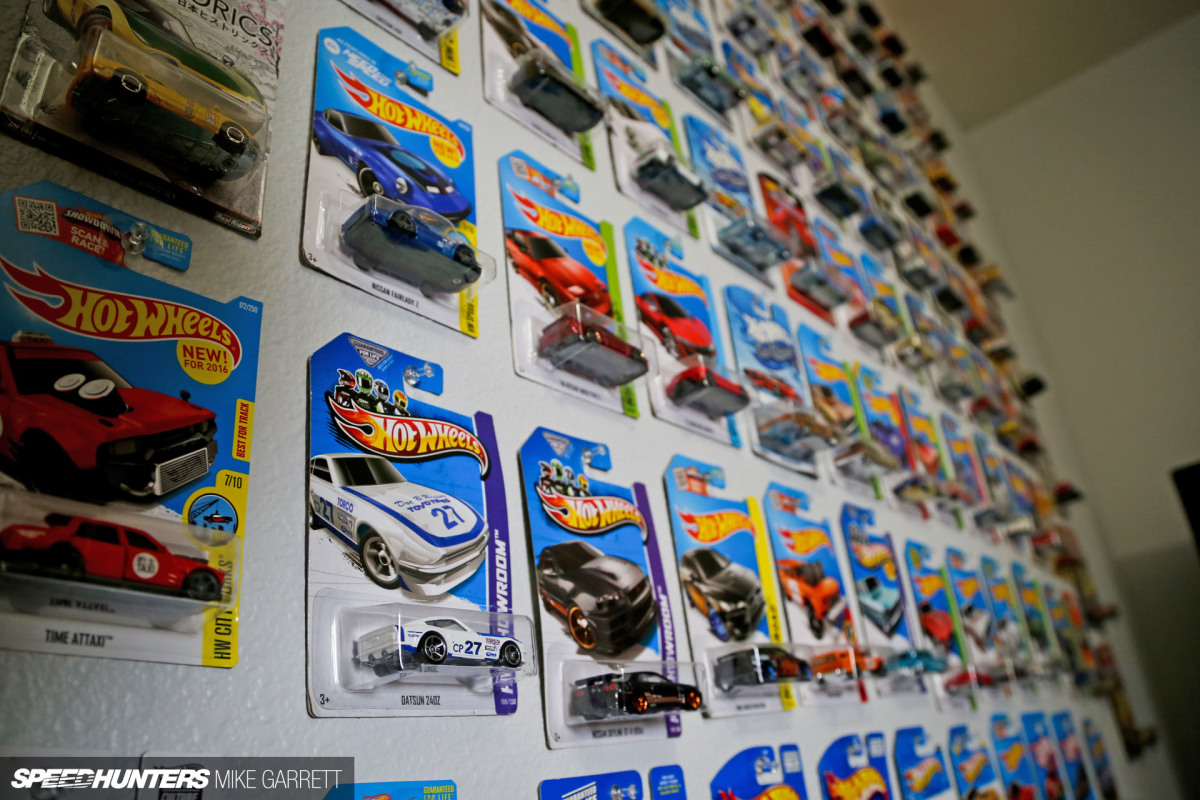 What this means for the future of my collection, I'm not quite sure. At some point these cars may wind up in a toy bin rather than being displayed on the wall, but I'm pretty sure I won't mind. Like the cars themselves, it's a small price to pay to spread the joy of car culture.
Mike Garrett
Instagram: japanifornia
mike@speedhunters.com
Cutting Room Floor