The Skyline 2000 GT-R, or Hakosuka as most refer to it, has become a somewhat unobtainable Japanese classic over the last decade or so. The Kenmeri that came after it even more so as fewer were made by Nissan, not to mention the Z432 version of the Fairlady which is as rare and pricey as it gets for a vintage Nissan. But none of those cars can compete with the Toyota 2000GT when it comes to collectability.
Not only were just 351 examples produced, the gorgeous-looking Toyota is the only true Japanese million dollar classic.
With that in mind, why would anyone even think about, let alone carry through with swapping out the stock 3M engine for a later-gen and bigger capacity 7M? It's precisely what I was wondering when I saw this race replica 2000GT sitting in the Fuji Speedway pits the other week.
Here's a couple of reasons though. For starters, the 3.0L straight-six fits perfectly in the engine bay as it's marginally longer than the 2000GT's 2.0L straight-six, yet quite a lot narrower. With a larger capacity it obviously has the ability to produce more power and torque, and judging by the Webers I'm pretty sure this one is far from stock. It's not a bad plan really: run a fast and fun, yet easy to replace engine in your 2000GT race replica, rather than risk hurting the valuable 3M.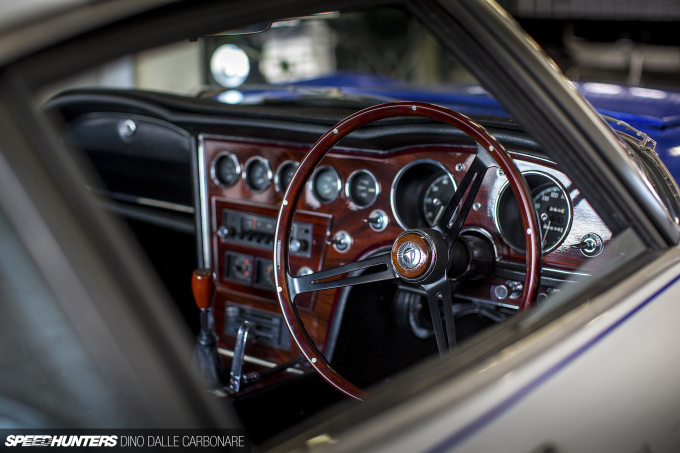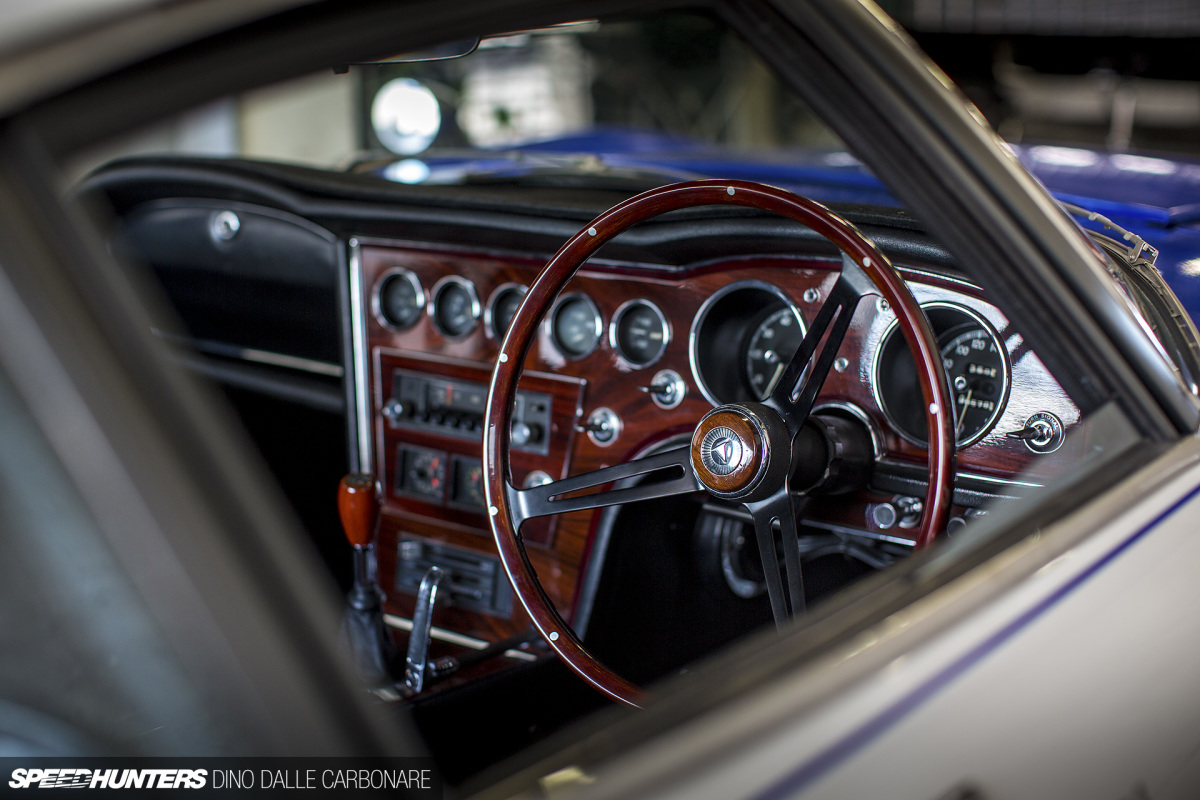 Check out that interior, typically '60s and typically Toyota with a quality fit and finish that's really stood the test of time.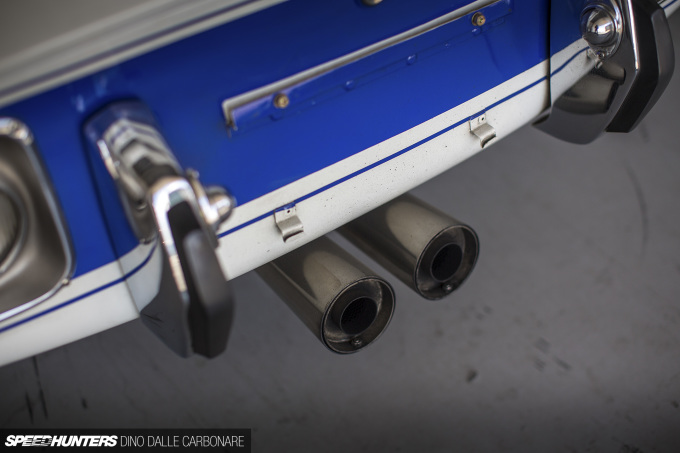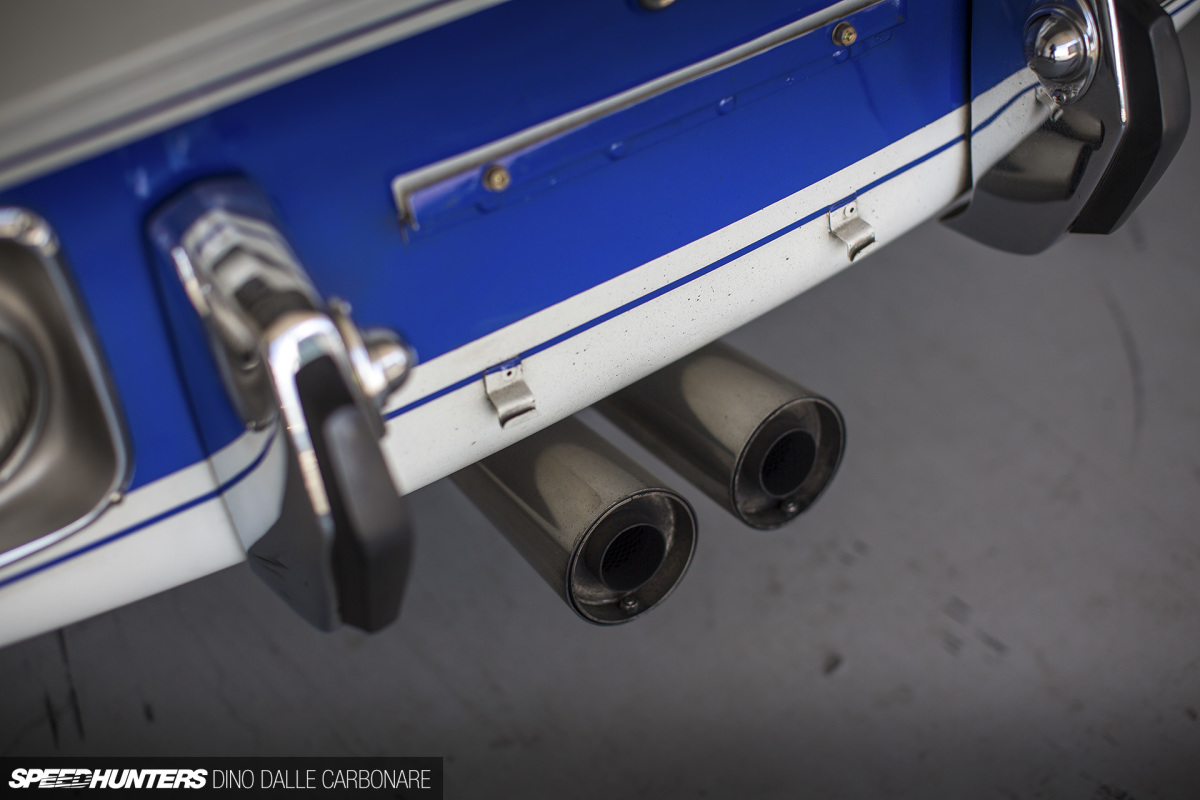 The trademark center exit exhausts remain.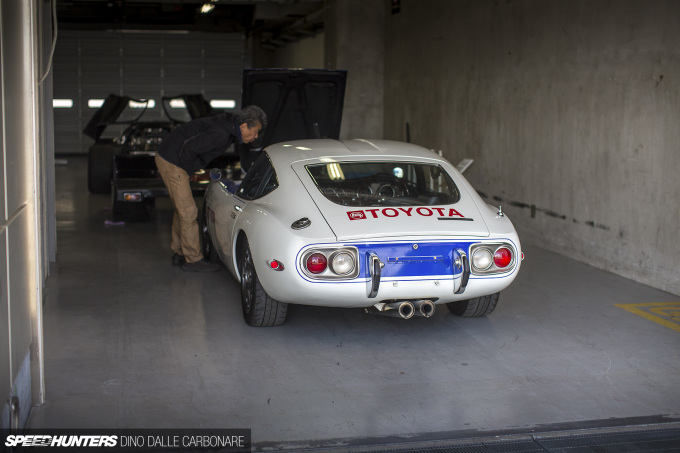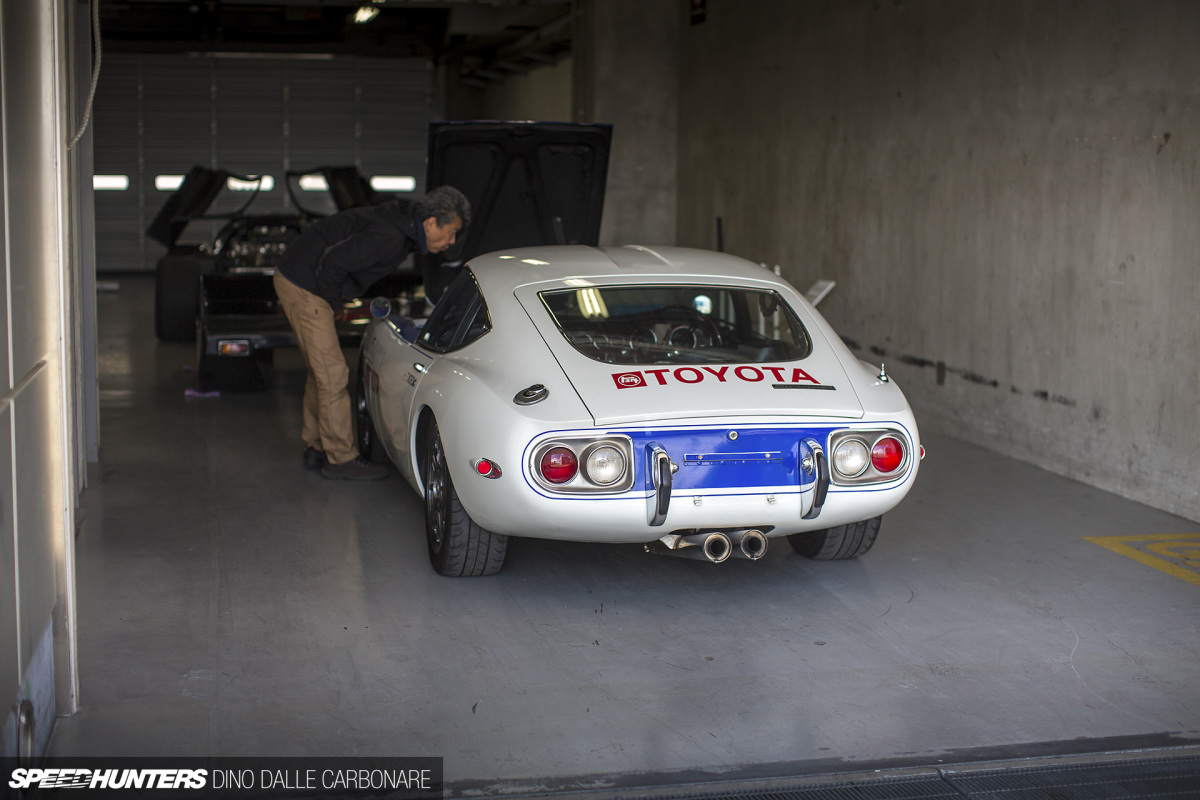 This car is one of quite a few 2000GT from the M's Vantec collection. Remember the guy that drives his Rothmans Porsche 962C on the street? Yep, it's the same guy. The last time he let me have a wander through his cars, I counted six 2000GTs. All I have to do now is get permission to shoot the collection, something that borders on the impossible!
Dino Dalle Carbonare
Instagram: speedhunters_dino
dino@speedhunters.com