No matter where we travel to, we always seem to end up at home. And that's the beauty of being an automotive enthusiast – you have a ton of friends everywhere you go.
For me, this was especially true, even before landing in Dubai to witness Nakai-san of RWB complete his first triple build. I received messages across my social channels with guys keen to share their automotive passion with me, and day after day I had incredible cars to look at. When the timing worked out, I was able to actually shoot and feature them.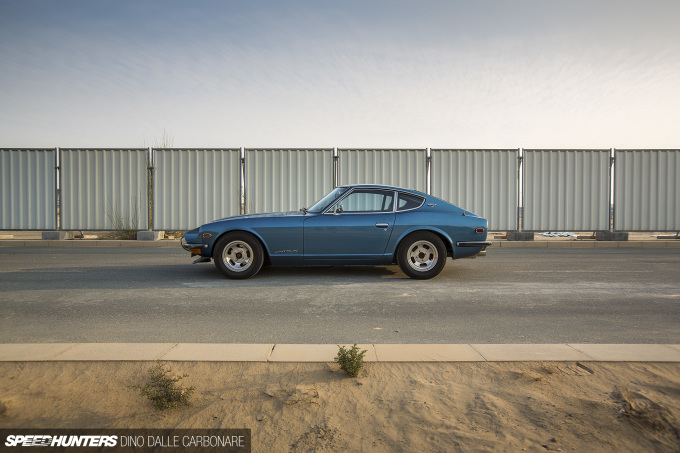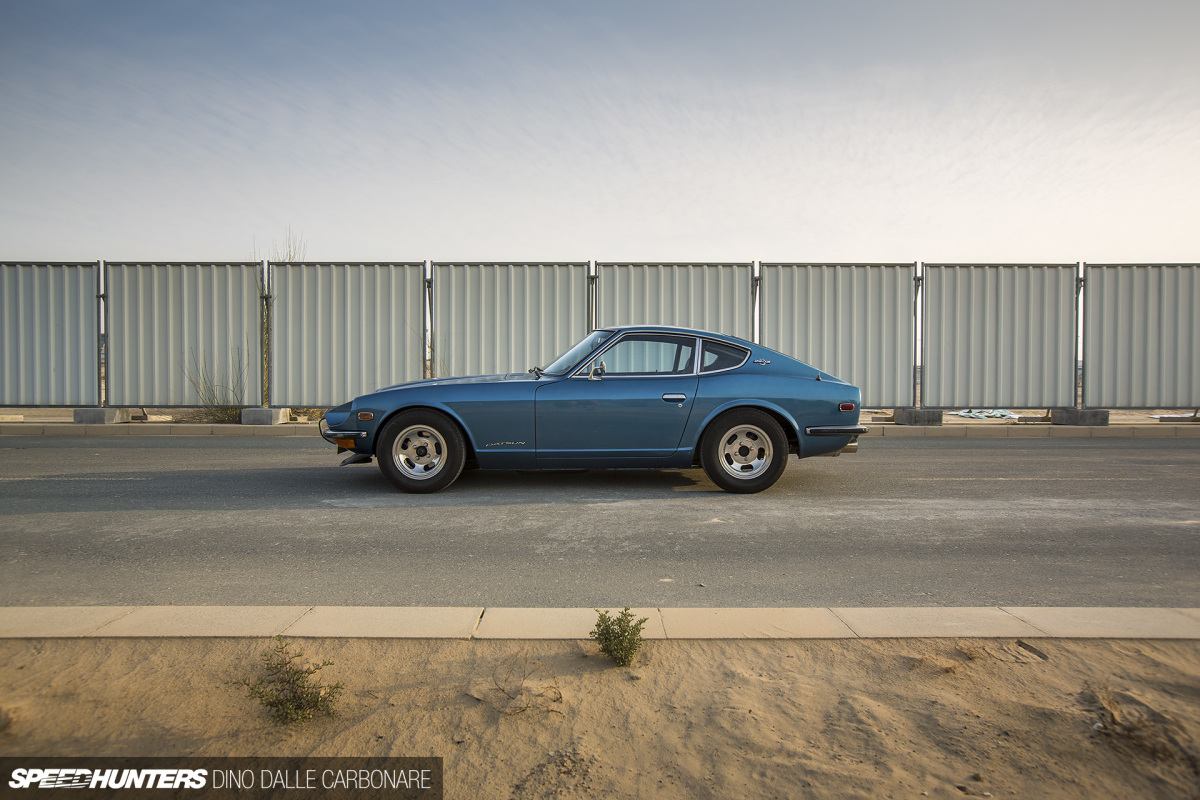 One of these cars was Saeed Bintowq's 1970 Datsun 240Z, a work-in-progress that he described as a "junkyard gem". While it may not have been quite on the same level as the supercars and hypercars that we got to see daily at the the Dubai Autodrome where the RWB builds were talking place, Saeed's Z oozed much character. And character, my friends, goes a long way.
Saeed, who by day works as a driving instructor at Dubai Autodrome, is a proper racer, drifter, dirt bike rider and overall car nut. He also has a few projects on the go, and the Z is something I just needed to see after he told me about it. I'm glad I did too, because I really like the whole concept behind it.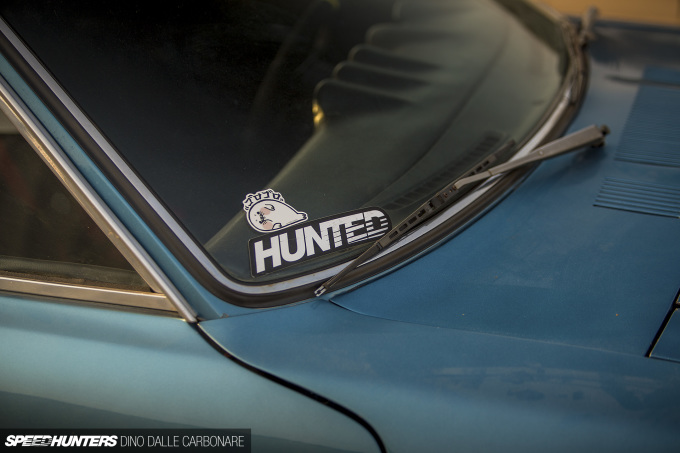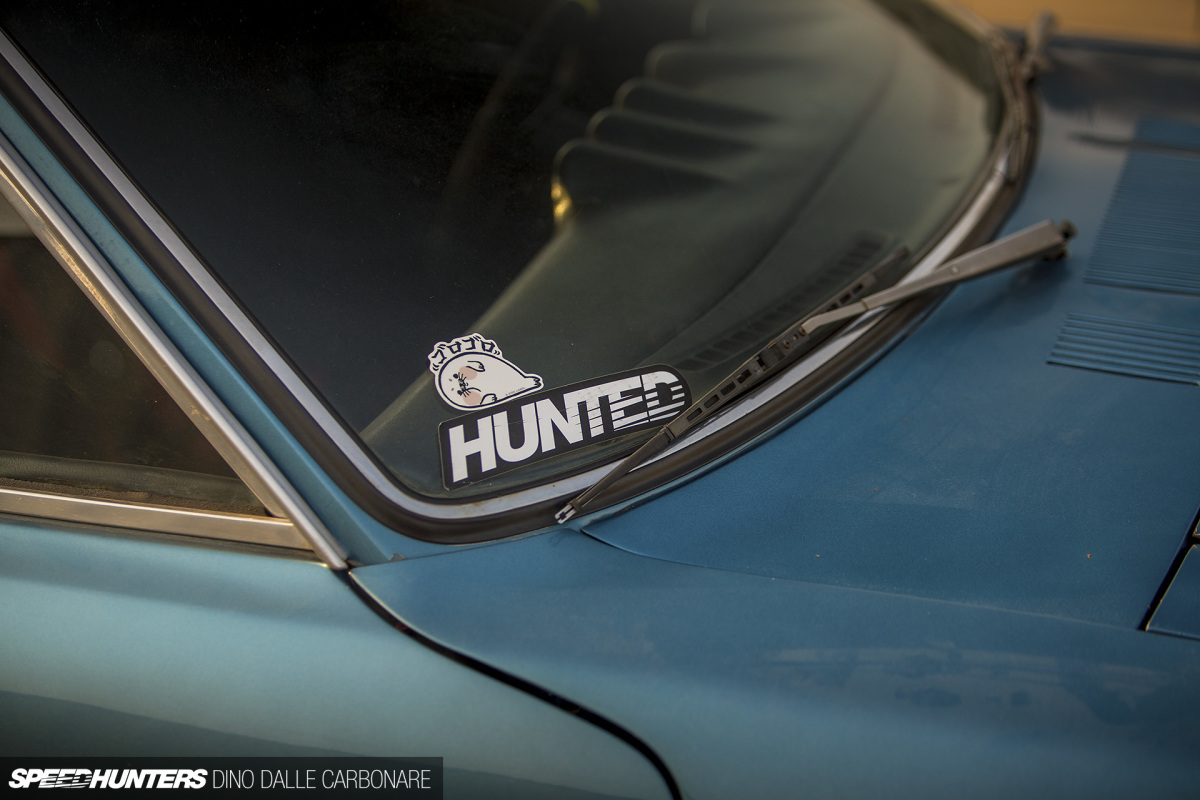 I was surprised to see the car sporting a Hunted sticker, but it turns out that Larry gave it to Saeed some time back when he was over in Dubai covering one of Ken Block's fun trips.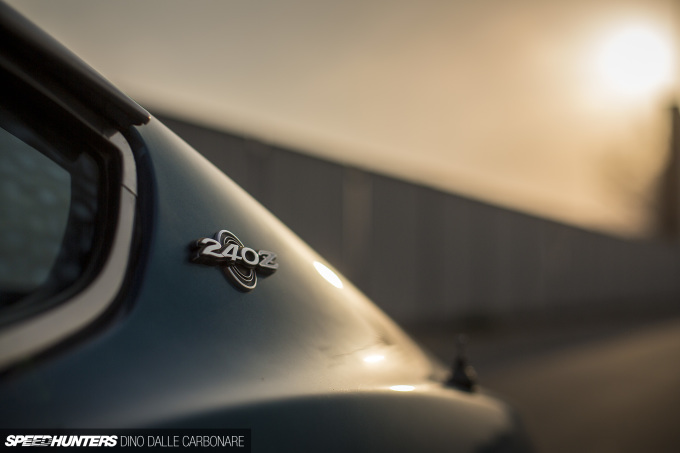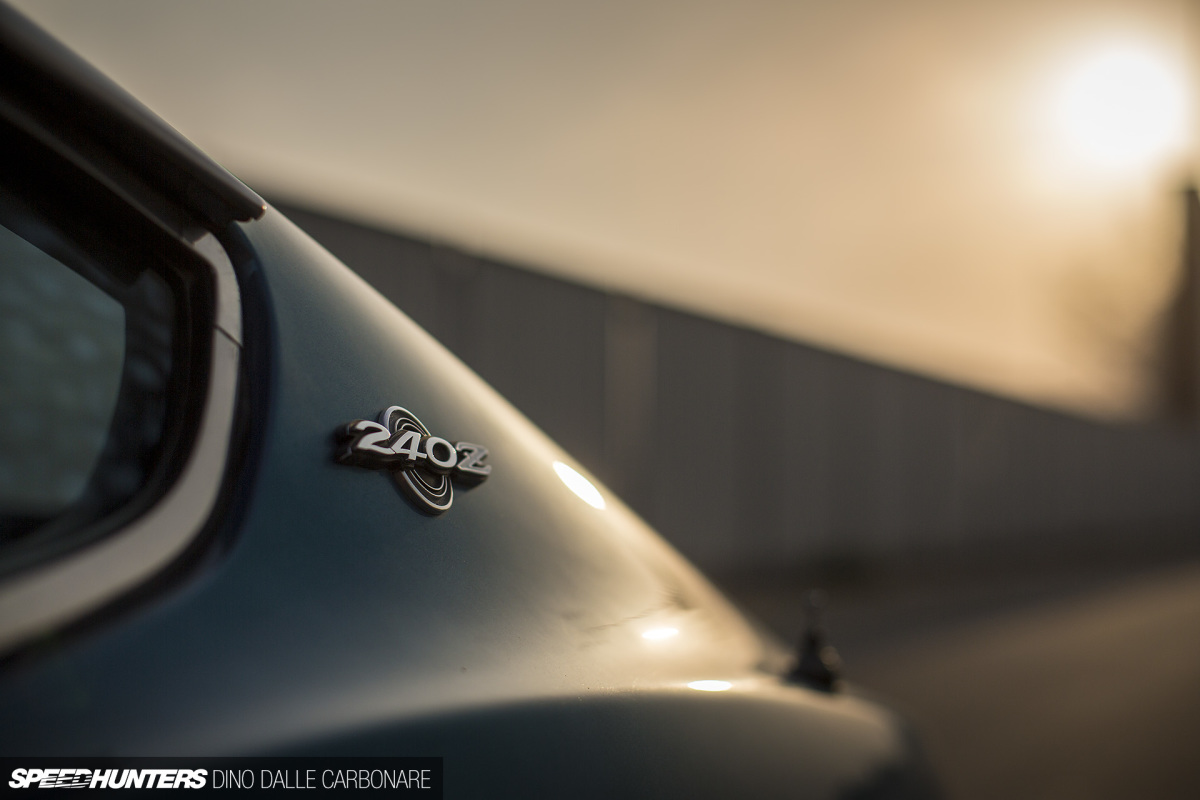 We headed out to the back of the Autodrome on a blocked-off access road that loops around the track, just as golden hour was starting.
The interior, like most of the car, is still pretty much stock, just dotted with a few chosen additions including more supportive seats, a sportier steering wheel and a very strange looking shift knob.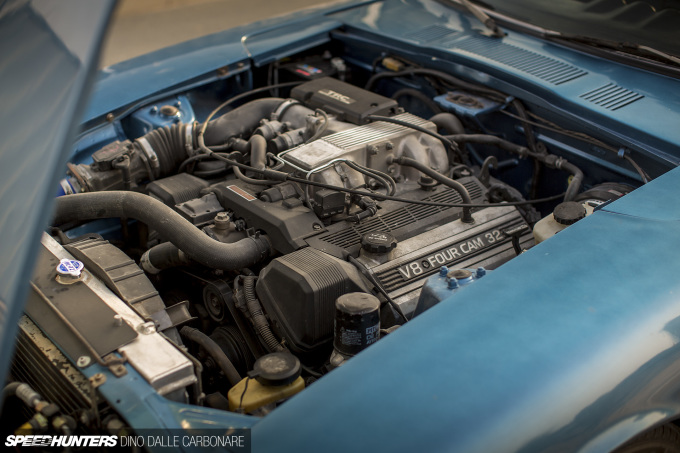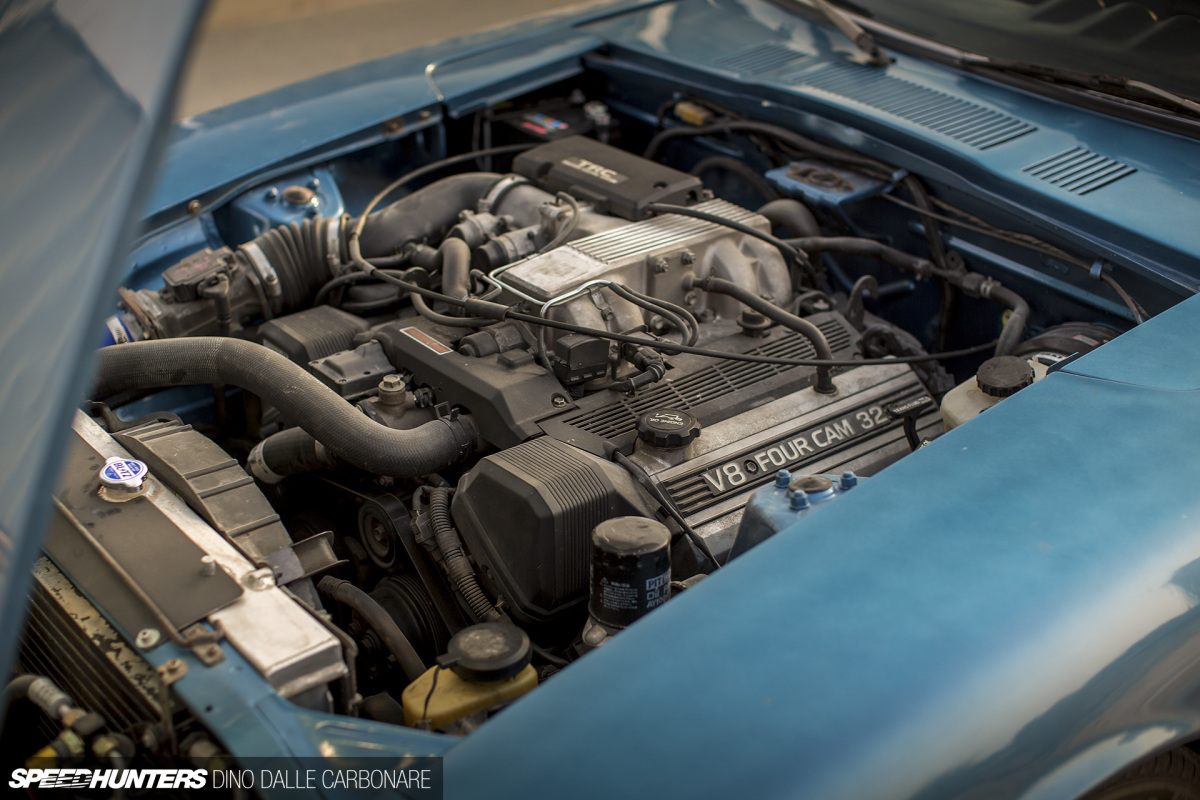 The shifter actuates the 4-speed automatic transmission that came bundled with the 1UZ-FE 4.0-liter engine package. The whole ensemble was donated by a Lexus LS400, a lazy quad-cam V8 which while not known for its power or torque is definitely bulletproof.
Saeed has added a Land Cruiser radiator for extra reliability in Dubai's climate, and power steering to make it easier to live with. For now it remains a fun cruiser, but he will be building it up into something a bit more focused in the future. Perhaps a manual transmission swap, some added forced induction, improvements to the handling and brakes, and even a roll-cage for added track safety.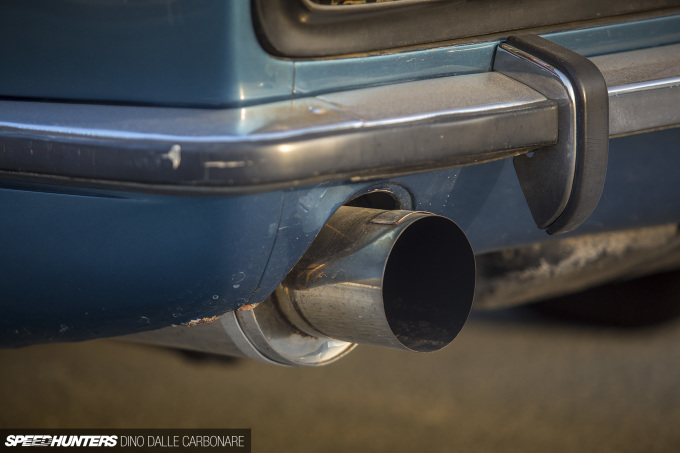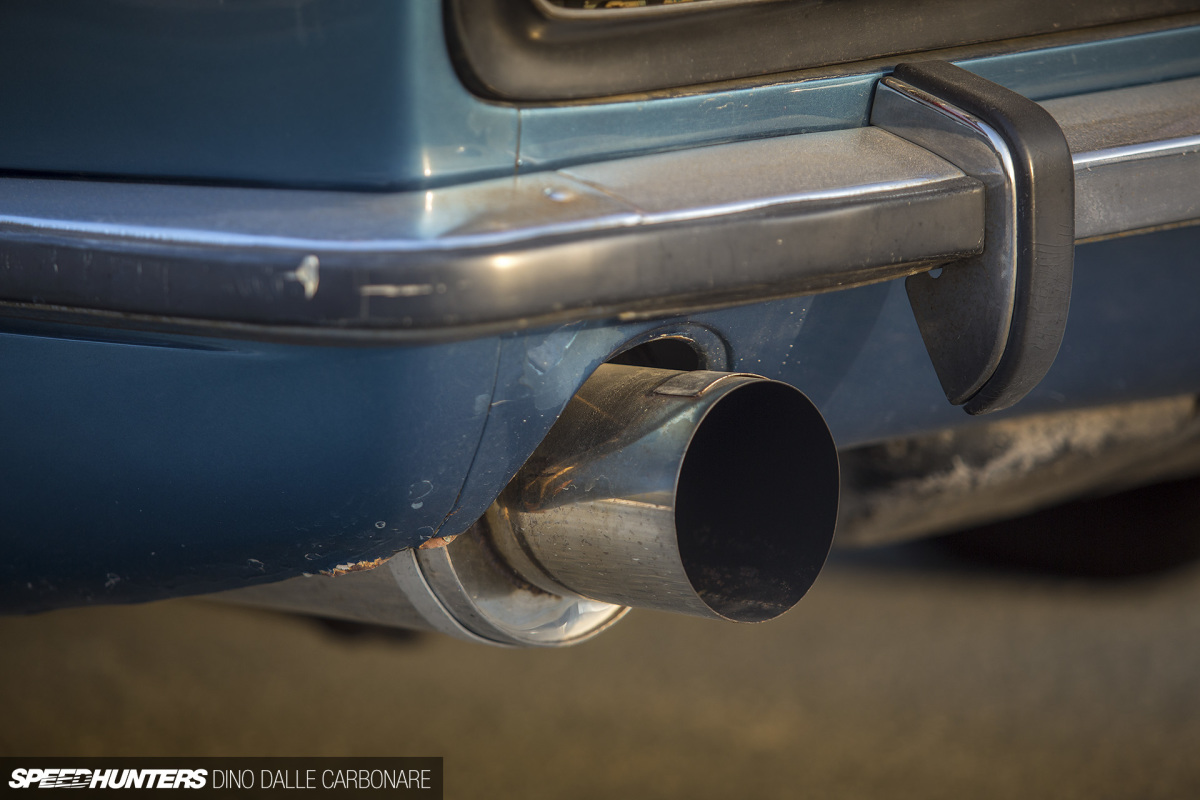 The big-bore exhaust accentuates the very much un-Z-like V8 burble, adding that all important character.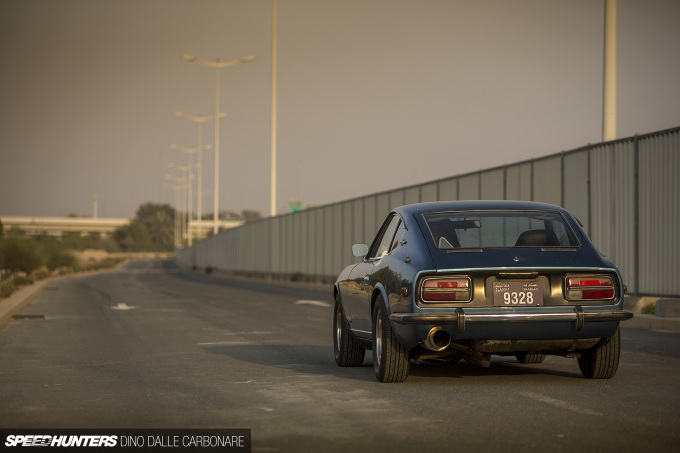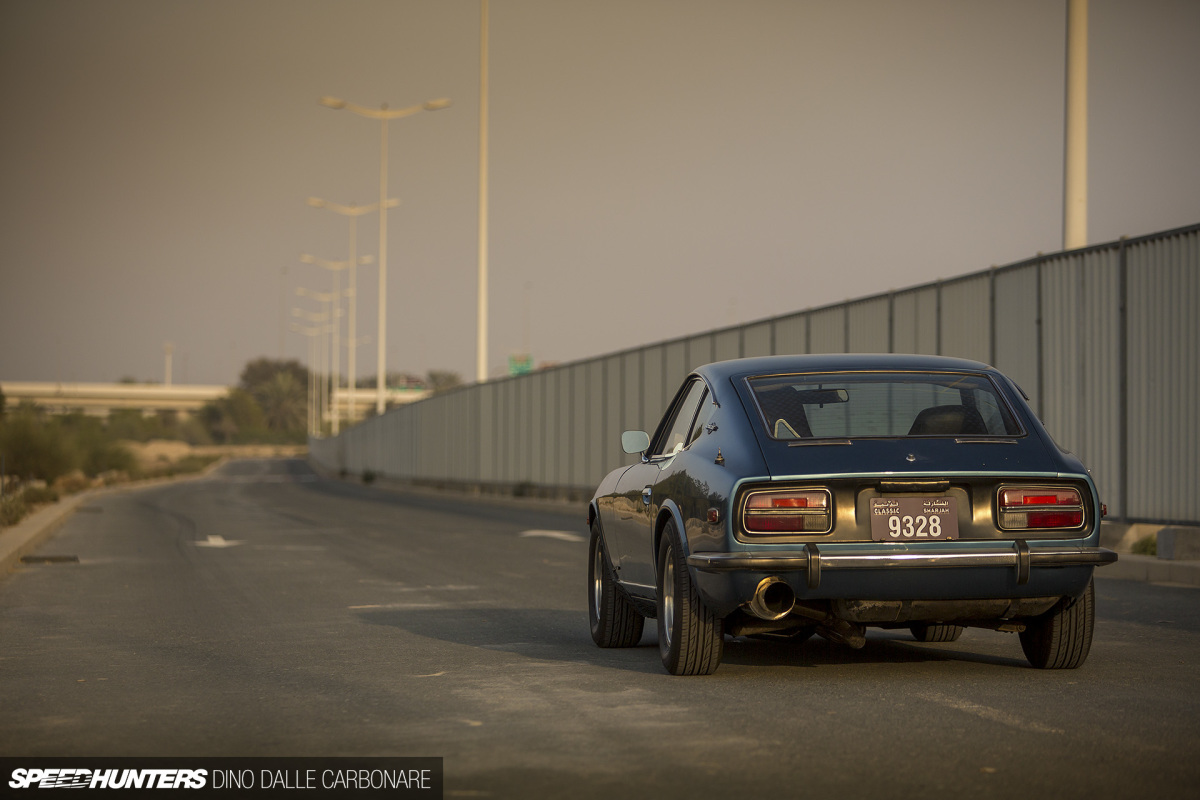 It was great finding a Japanese legend like a classic Z in an area of the world I would have never expected to see one, and it'll be cool to catch up with Saeed again in the future to see how far his car has evolved.
Dino Dalle Carbonare
Instagram: speedhunters_dino
dino@speedhunters.com