"WTF is that?" That's all I remember uttering when I first laid eyes on this new drift-spec Toyota 86 that HKS has been building over the last few months. Well, more like the 86 that Daigo Saito's Fat Five Racing built for HKS, that is.
You see, when HKS decided that it wanted to go full-crazy with a new drift machine, having Saito's company look after the build seemed like the logical thing to do. After all, not only is Saito one of the world's greatest drifters, but he has his own distinct drift car-building style; they're always very light, very functional and very extreme.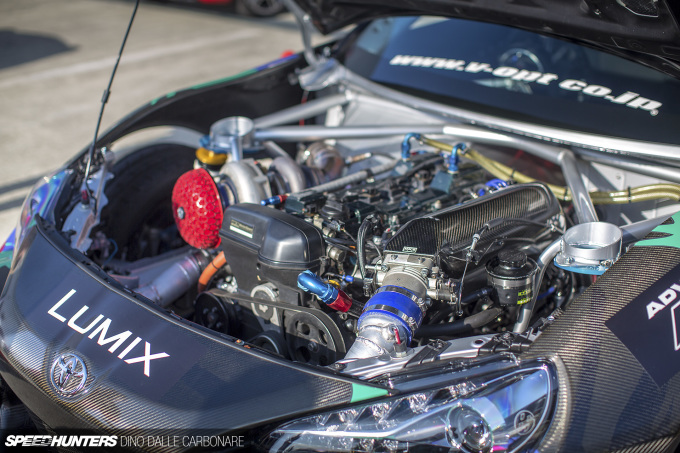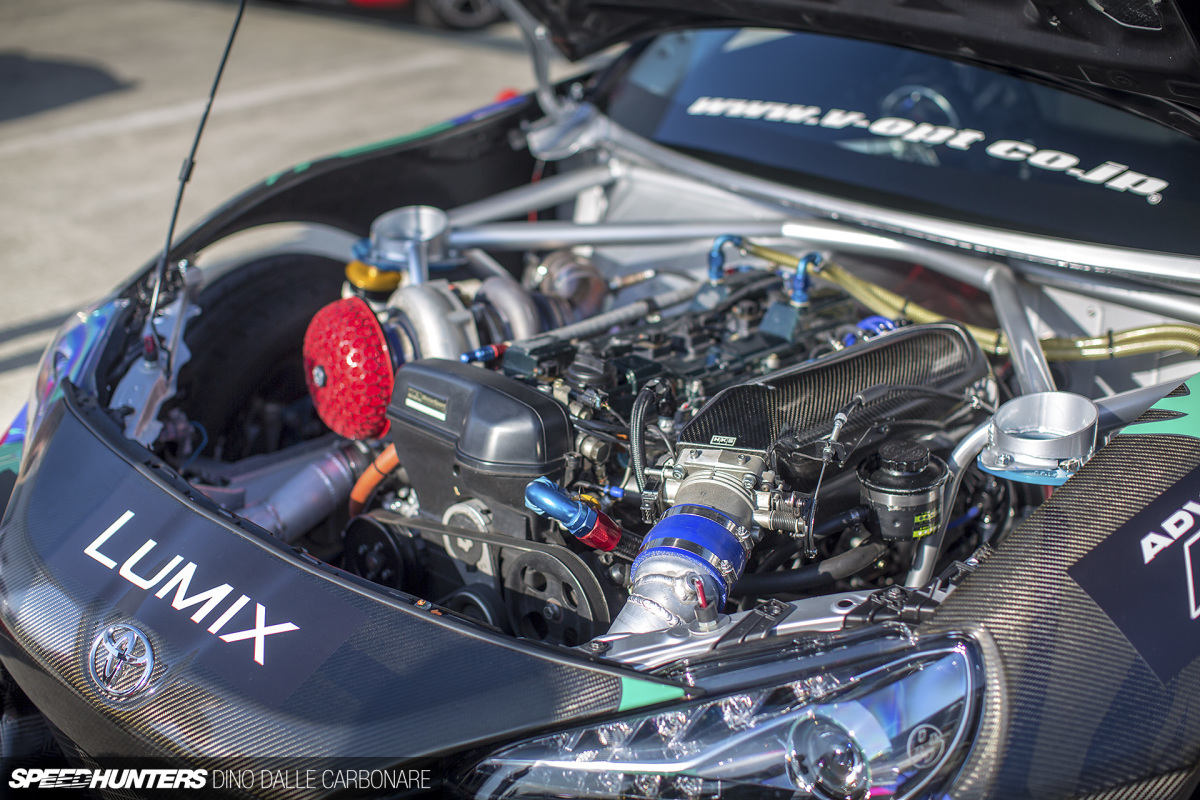 And seeing as though HKS's 86 was being built entirely for exhibition purposes, and not for the D1 Grand Prix or any other series, Saito had the opportunity to go nuts. This is the result.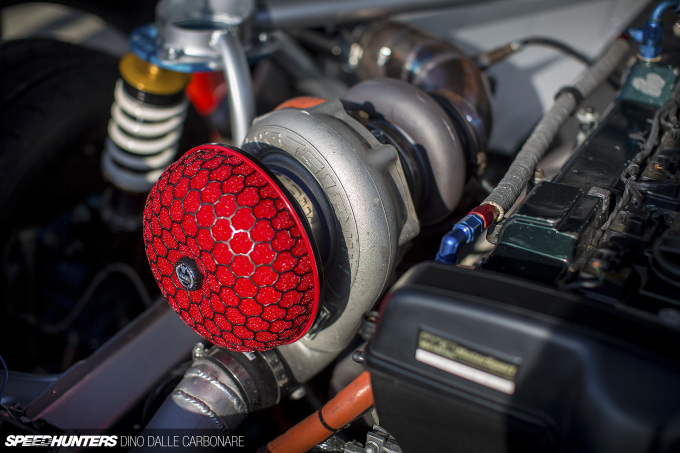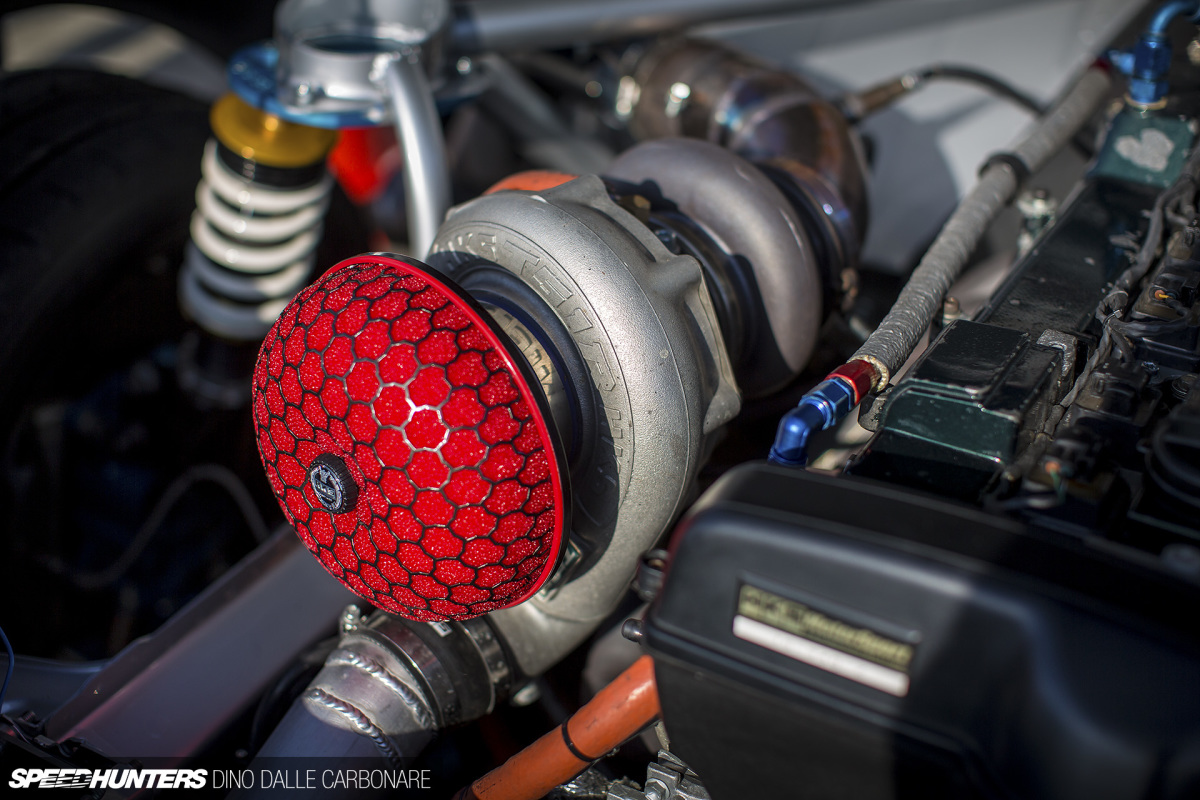 As you'd have already seen in the engine bay photos, gone is the factory-fitted flat-four, and in its place a stroked 2JZ-GTE running an HKS T51R turbo that can supply enough boost to generate 1000hp.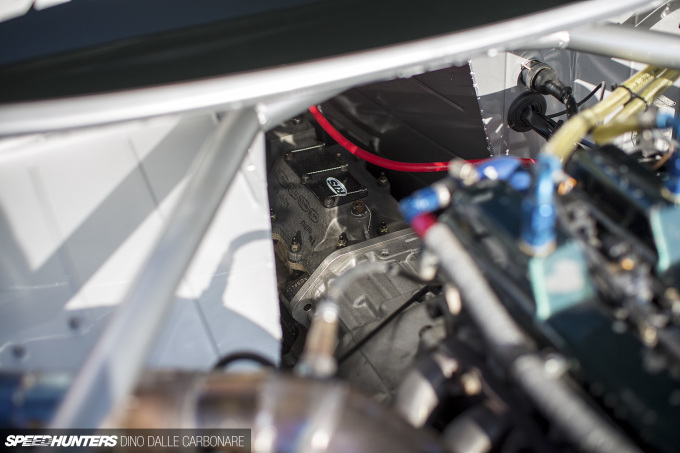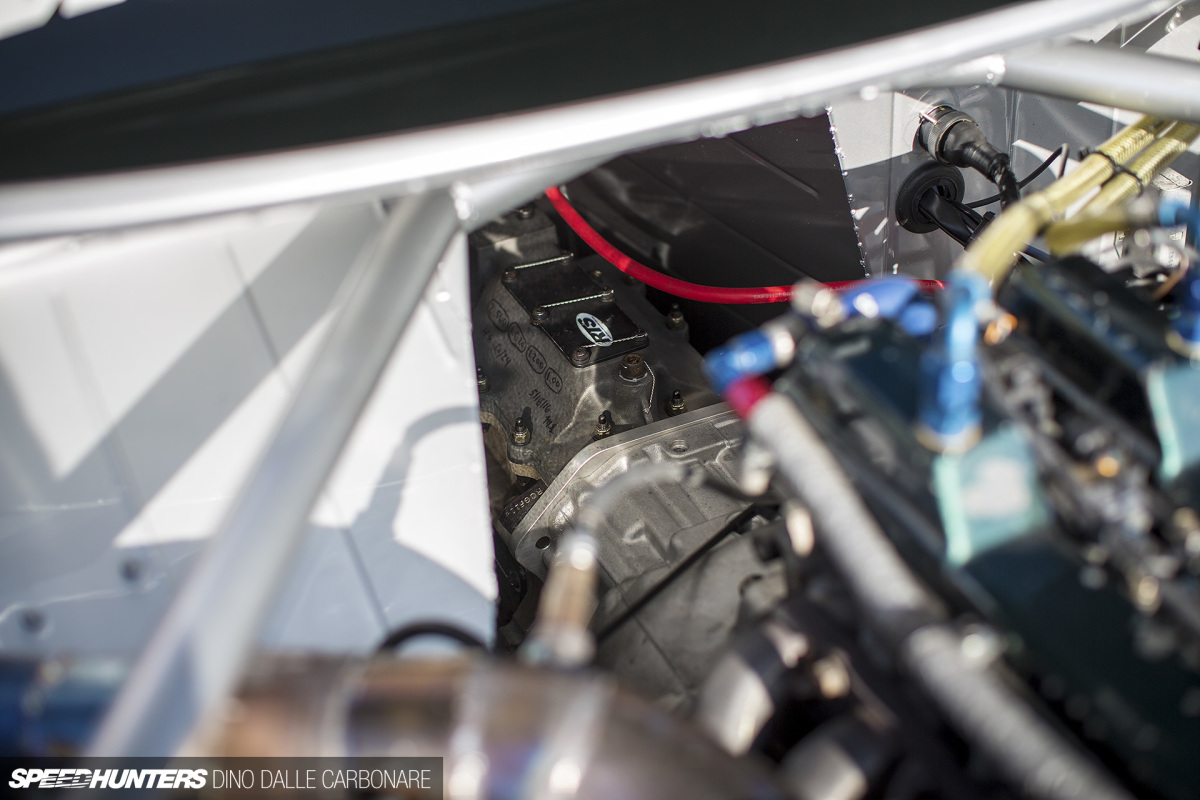 All that power is sent to the rear wheels via a G-Force 4-speed transmission, a favorite in Formula D and one tough and reliable 'box.
As you look closer, you begin to notice that there isn't actually much left around the driveline; everything has been cut up. Given the lack of sheet metal around the chassis, it was easy to direct the short titanium exhaust out the side of the front fender.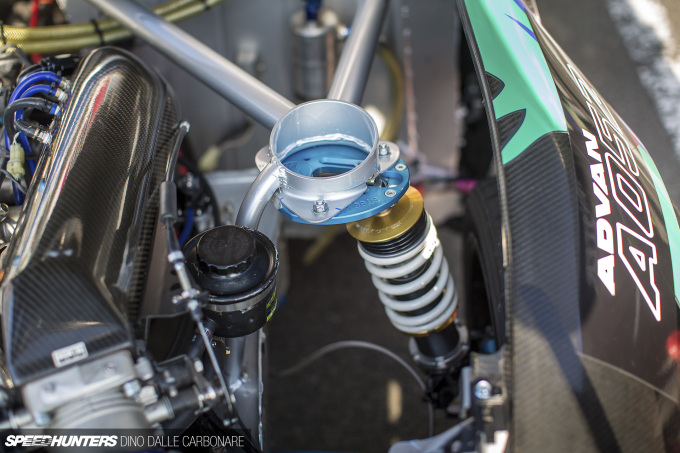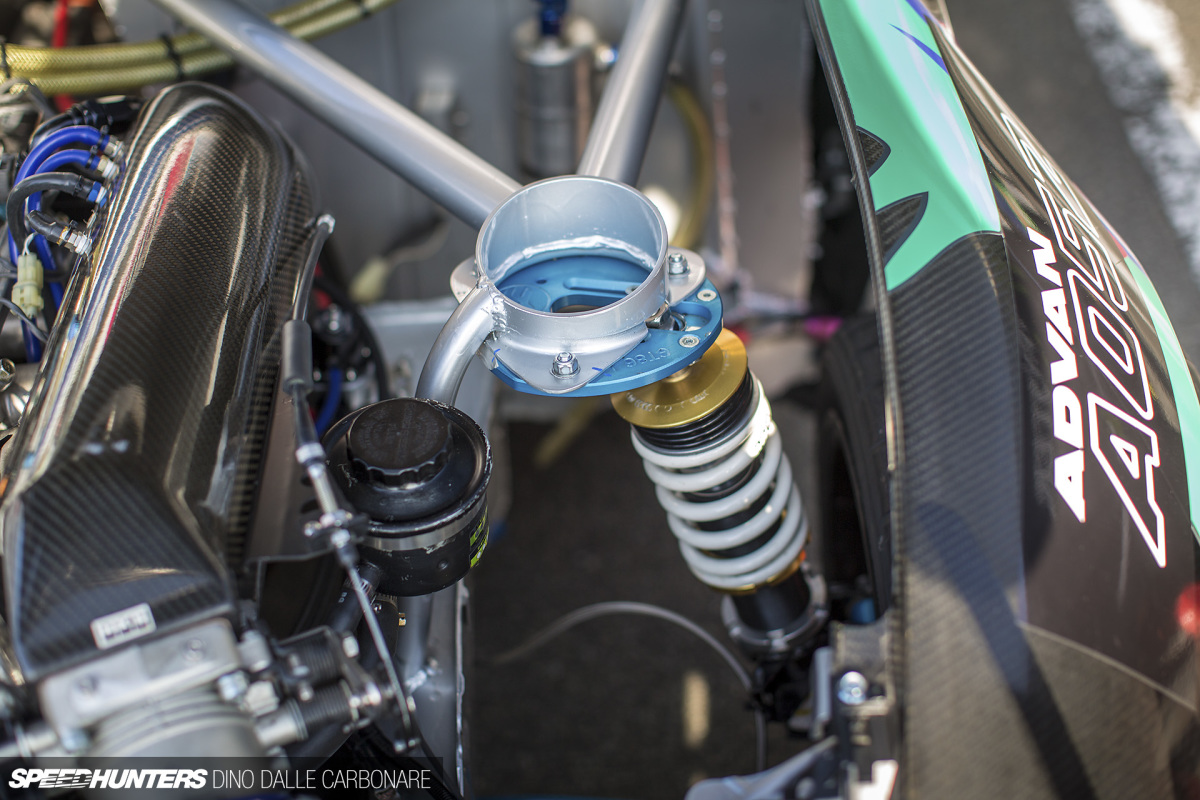 There are only three tubes holding the up the suspension turret, if you can even call it that now. The HKS coilovers are mounted to Wisefab adjustable camber plates, and as the image below shows, Wisefab lower arms too.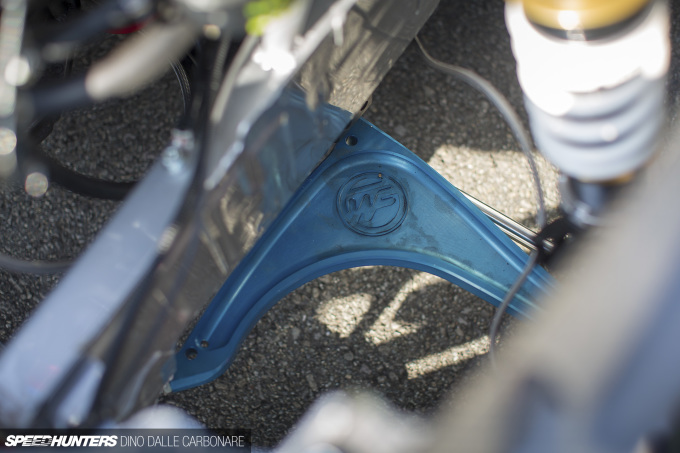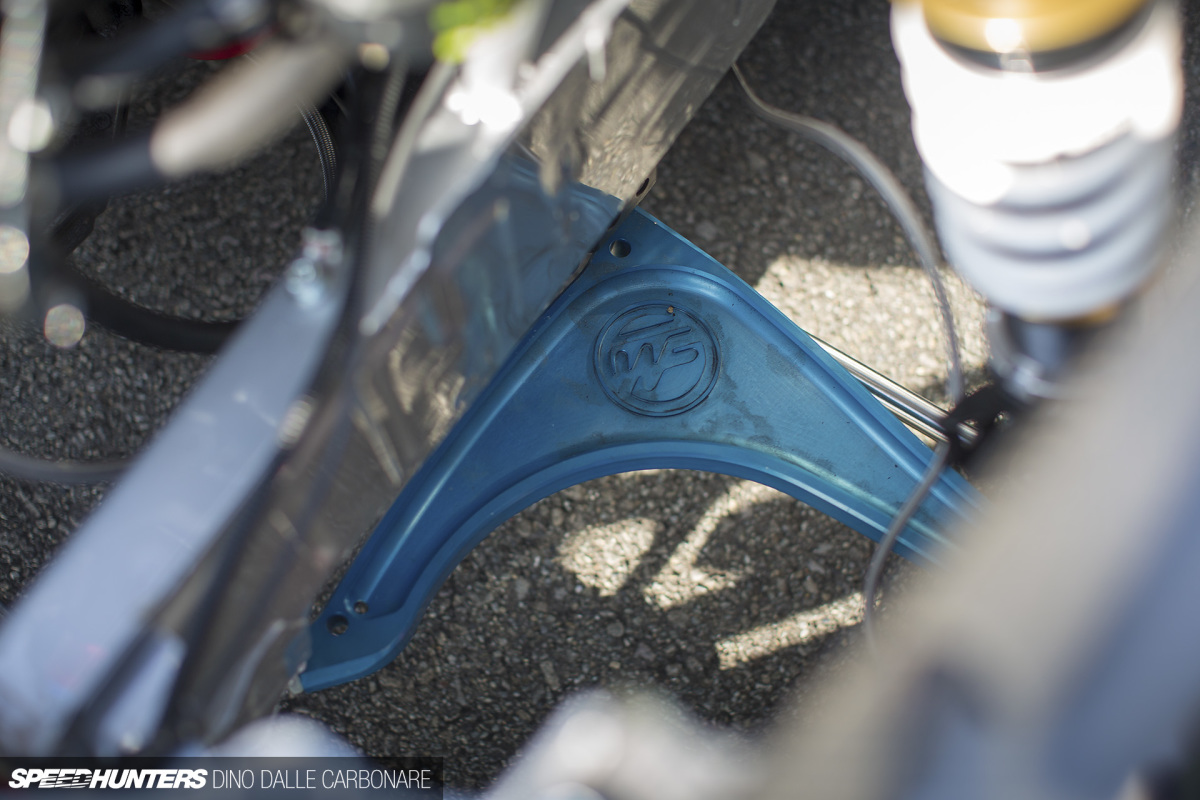 Aside from the two main chassis beams that hold up the front subframe, there is only the ground to look at. This 86 is more akin to a carbon fiber-skinned dune (drift!) buggy than a true car.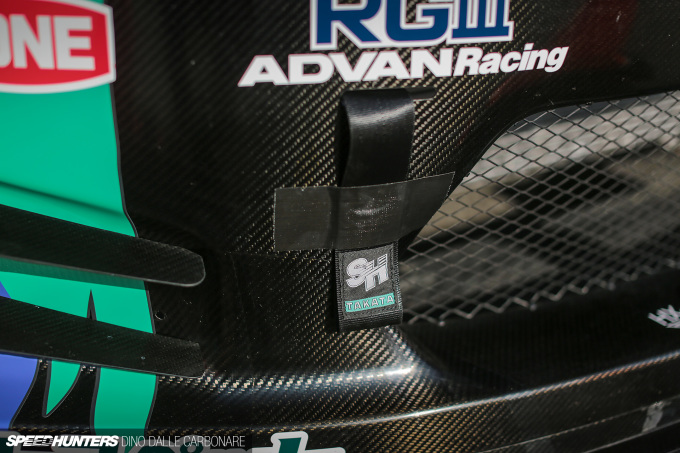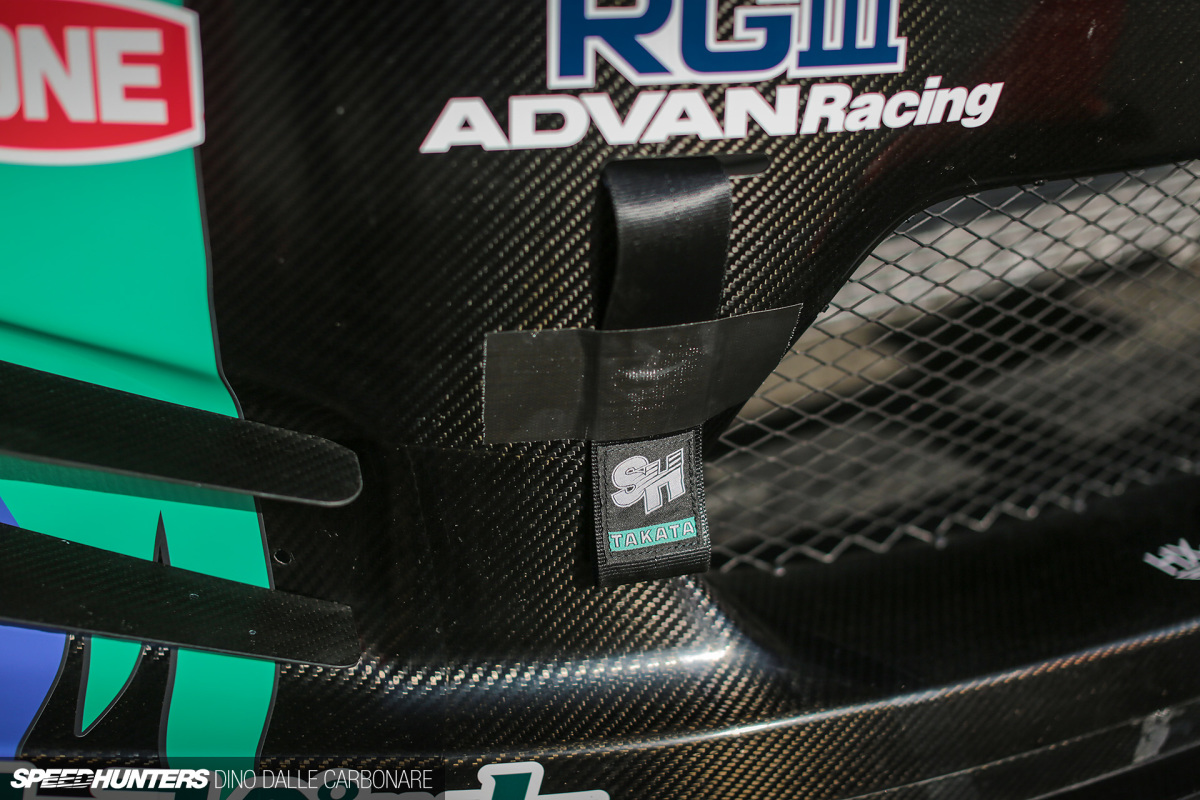 We're glad to see the best tow straps were selected for the project. Black matches all that dry carbon!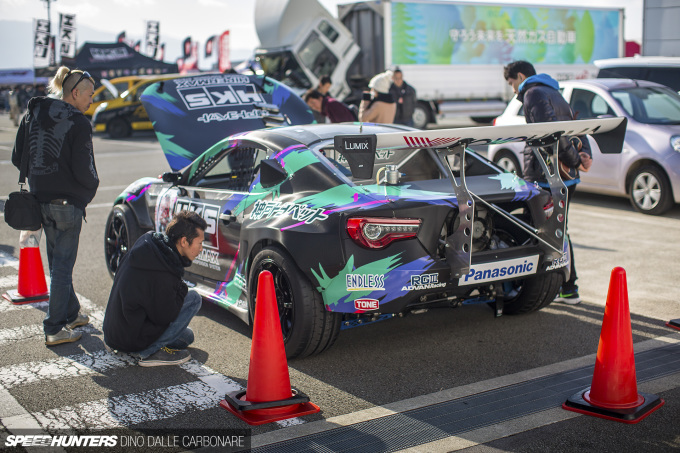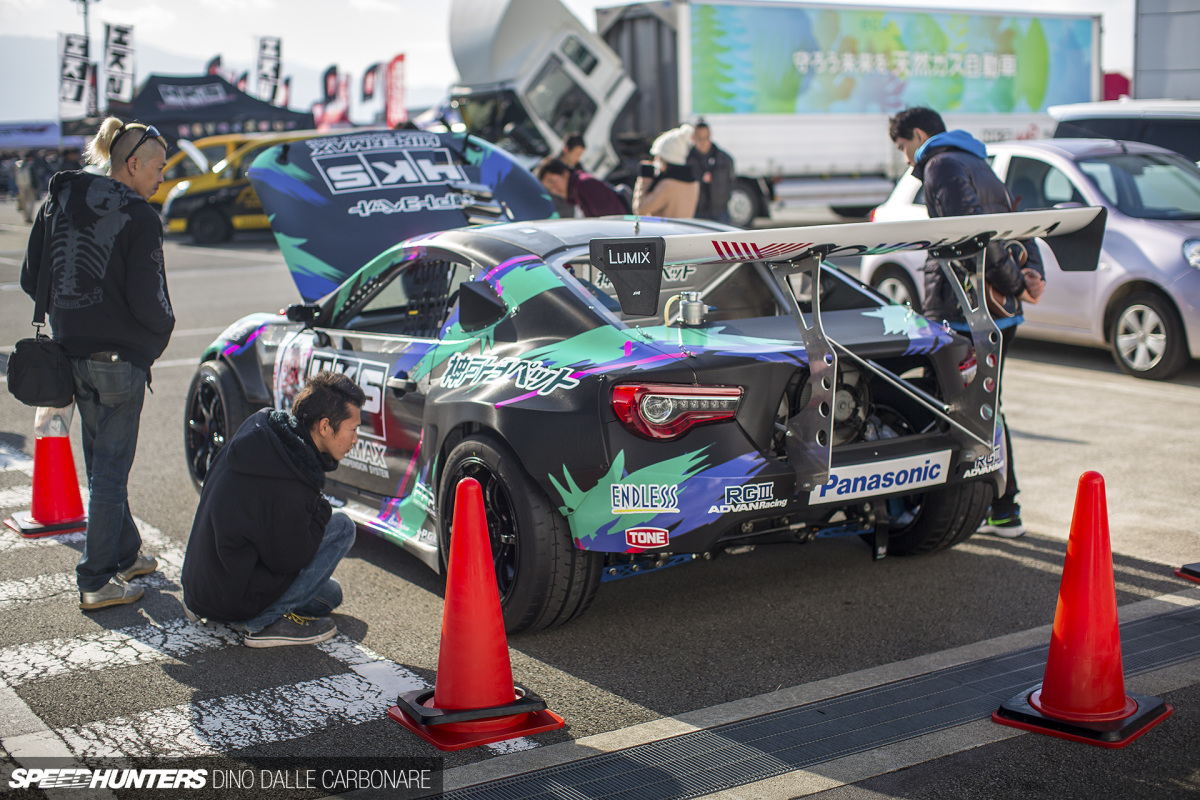 The HKS 86 had a steady stream of people uttering phrases like uso, maji-de, nani-kore (translation: is this for real, really?, WTF is this?) around it as they took all the details in.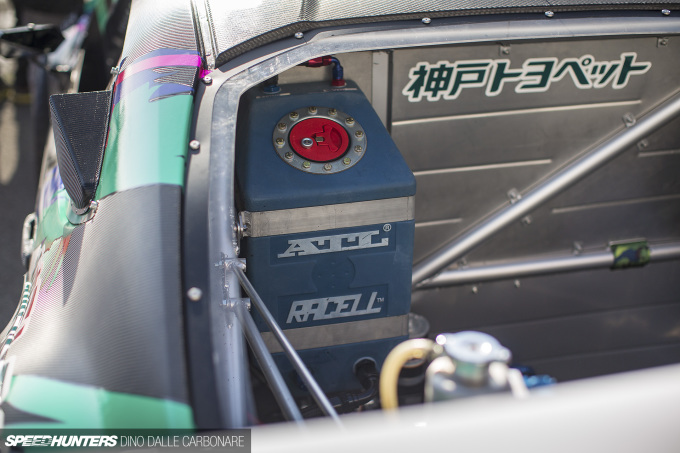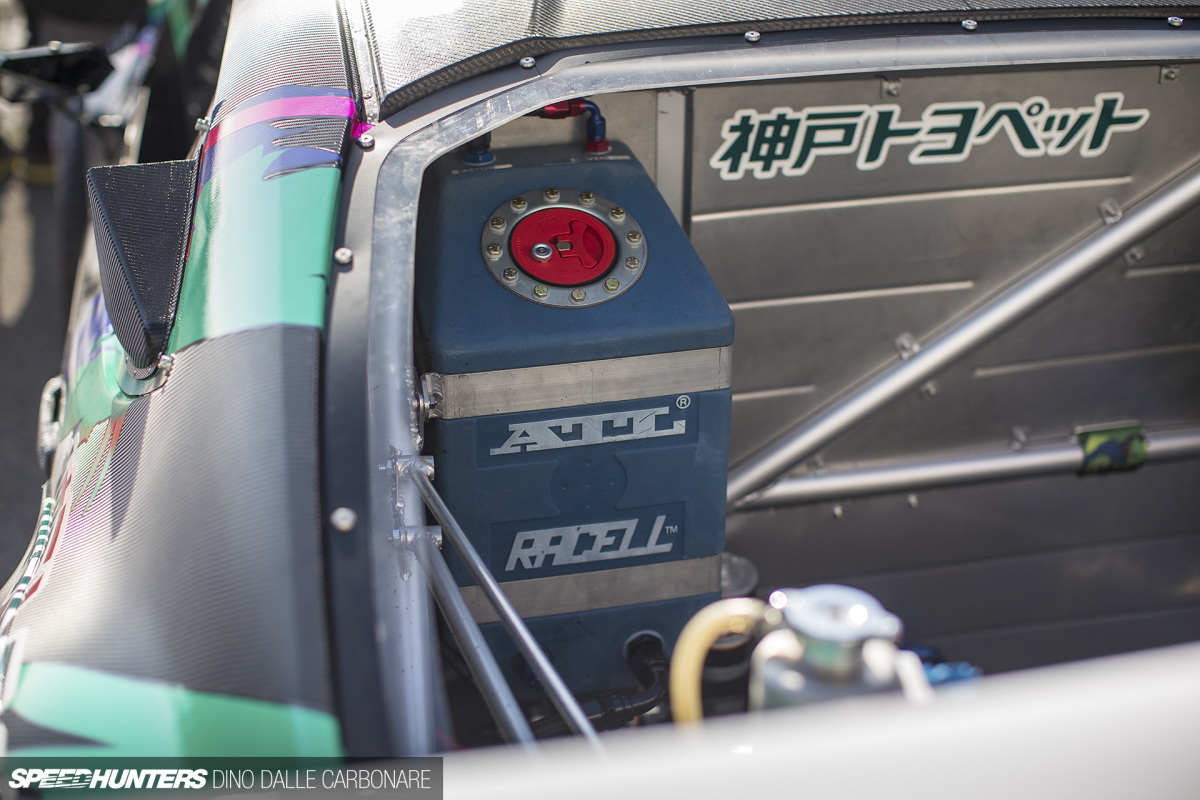 Just like the HKS GTS800, the entire chassis has been cut up and sealed off behind the front seat line. There's not even a rear hatch or rear glass, it's all open so the mechanics can access the rather small ATL fuel cell.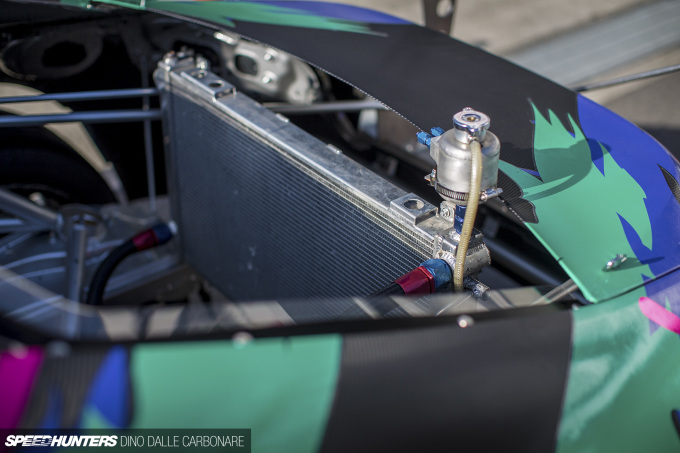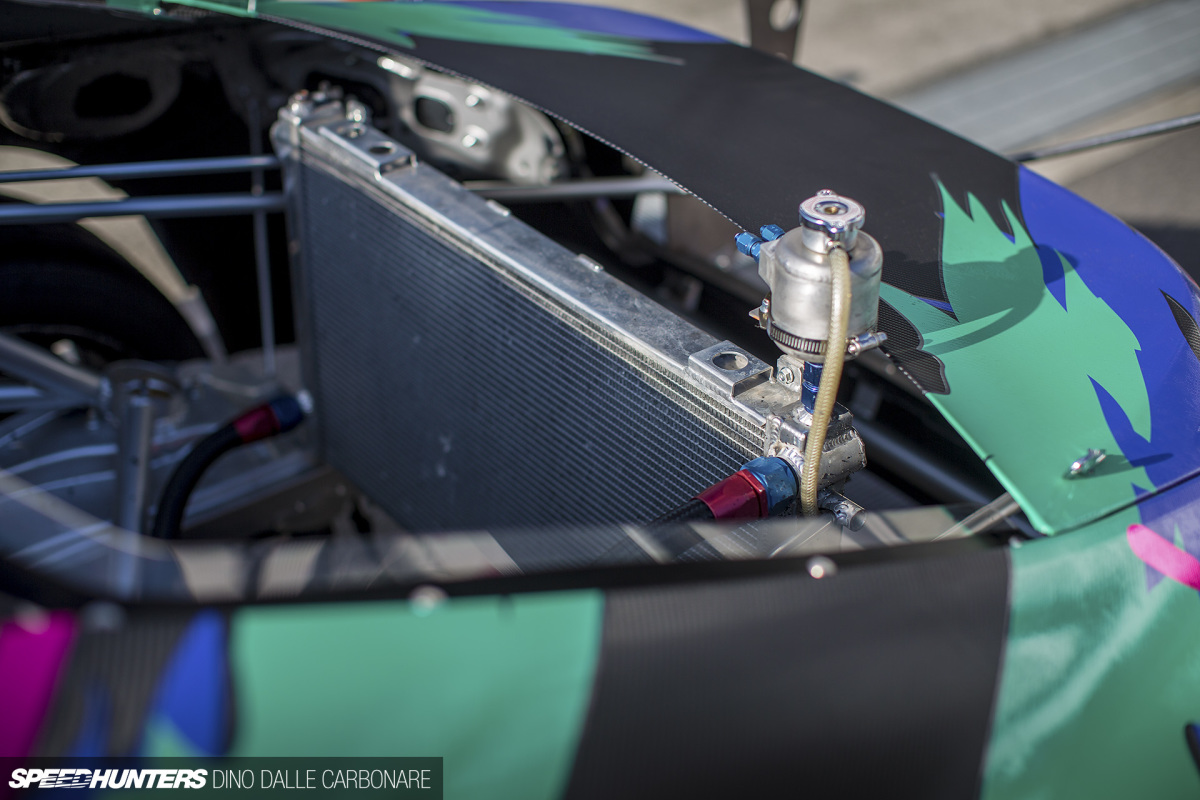 Oh, and take a quick look at the cooling setup.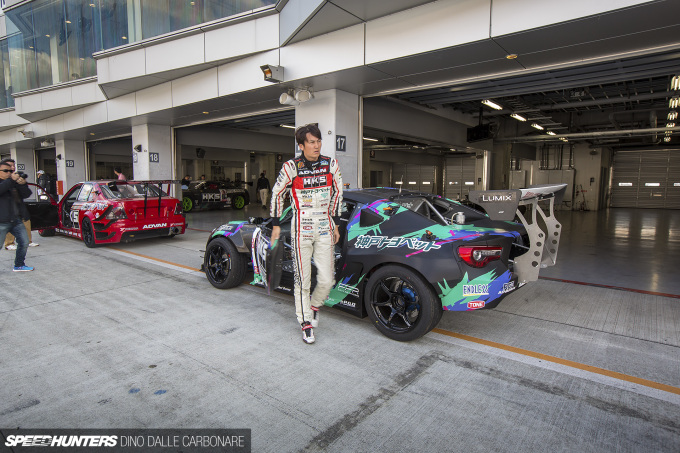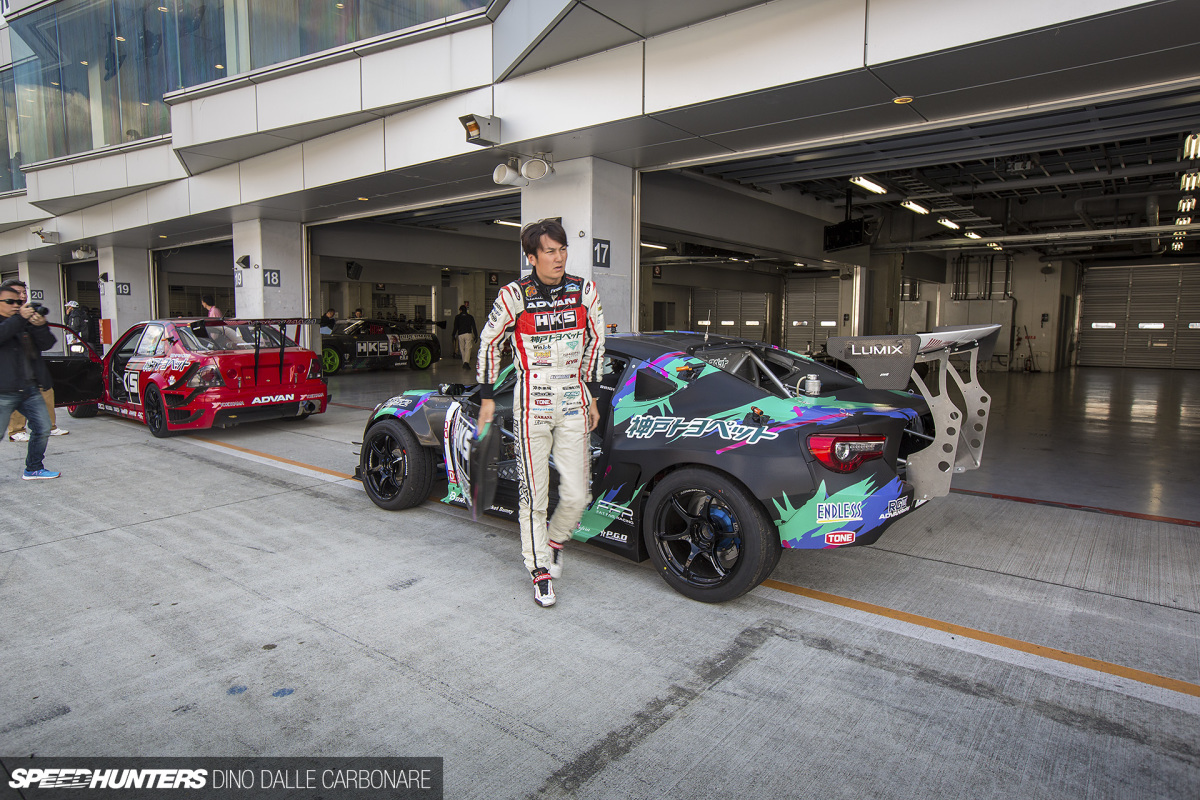 After coming in from the drift demo at HKS Premium Day, Taniguchi seemed quite content with it all. The rear Advan tires were beyond annihilated!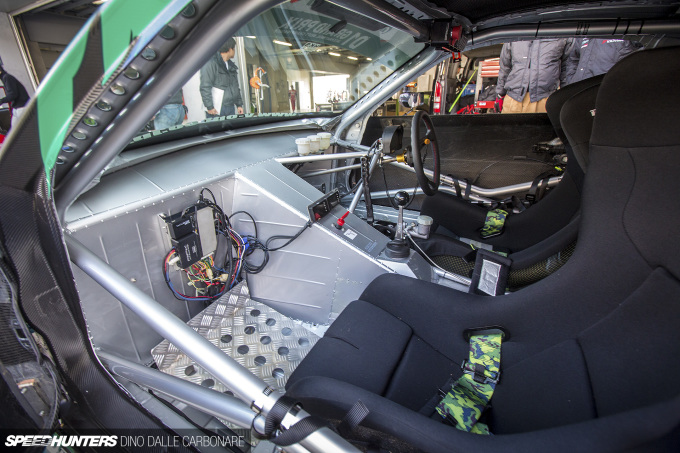 Finally, this is what cabin looks like; functional to say the least.
It seems crazy that HKS would go to all this trouble and expense to engineer a car that won't be used for drift competition, but on the other hand it's so cool to see something like this actually built.
Dino Dalle Carbonare
Instagram: speedhunters_dino
dino@speedhunters.com