Low Limits
At the moment, we're living in a great age of performance cars. In fact, I can scarcely think of a better time in recent history.
Nearly every major manufacturer offers an option to the driving enthusiast; Ford has finally built a 4WD Focus RS, not to mention the Mustang can be had in Europe for the first time; the Volkswagen GTI has never been faster; BMW has more M cars on offer than ever before; there's a new Supra coming; the GT-R is still batsh*t fast; and we're experiencing an arms race between hypercar manufacturers that we will likely never see again in our lifetimes. If Nissan release a new S body, I think we might actually reach automotive nirvana.
There's a but, though.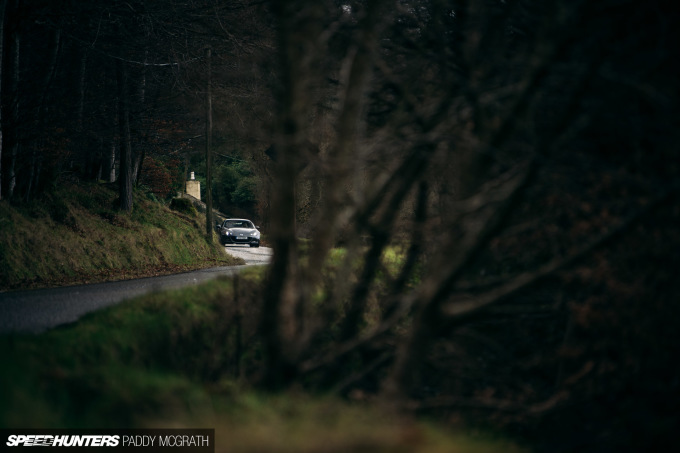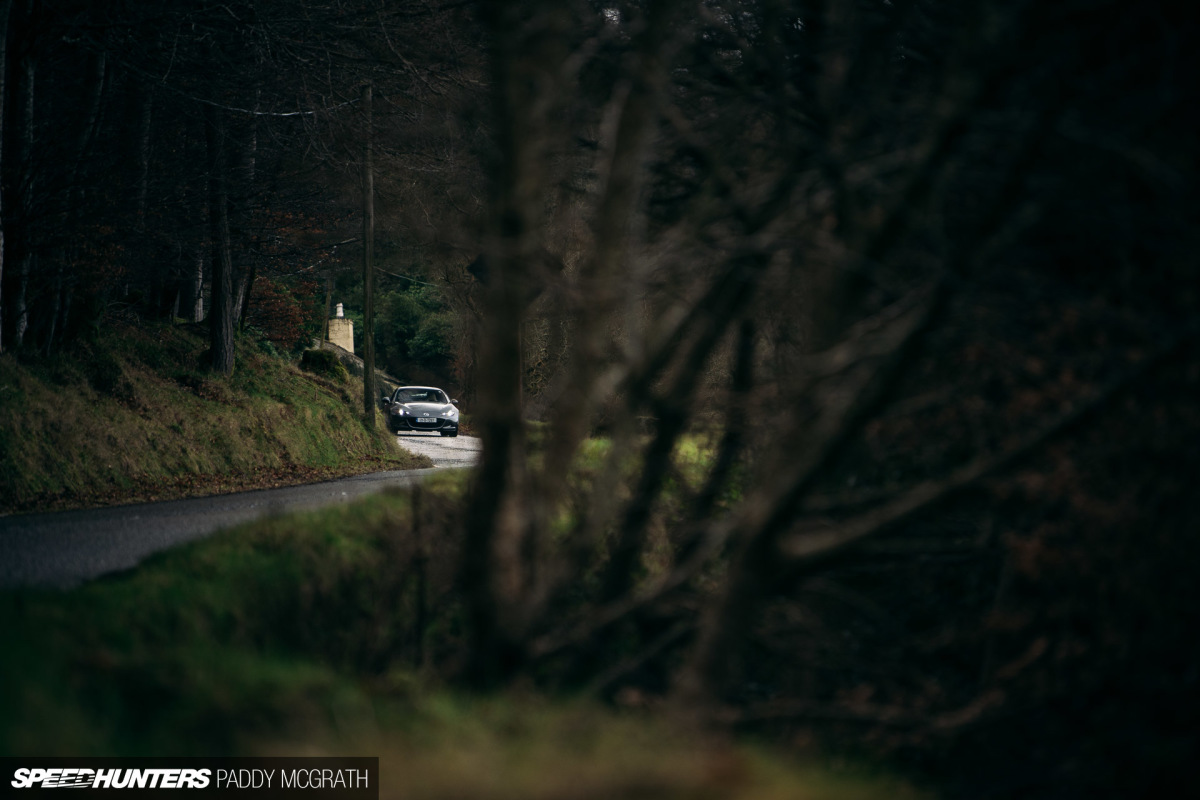 If you've driven any recent performance car, you might agree that they make driving fast a little bit too easy. Only in the last year I've achieved speeds in cars where afterwards I have stepped out and immediately thought 'I definitely should not have been able to go that fast.' These cars look after you so well and make you think that you're a much better driver than you are; they install a false confidence in your own ability.
That's all well and good – until you reach the point of no return and step beyond the limit of both yourself and the car. Where a much slower car will give you a gentle slap on the wrist and the time to get yourself out of trouble, a new fast car will almost immediately eject you into the scenery at probably double the speed you would have been going. The bigger the speed, the bigger the mess is going to be when it goes wrong.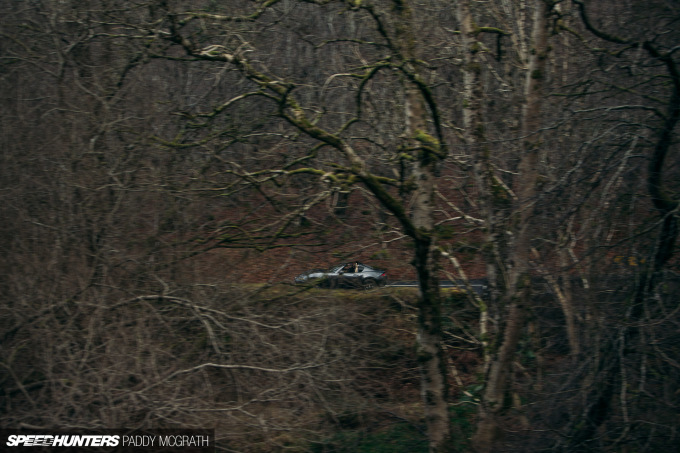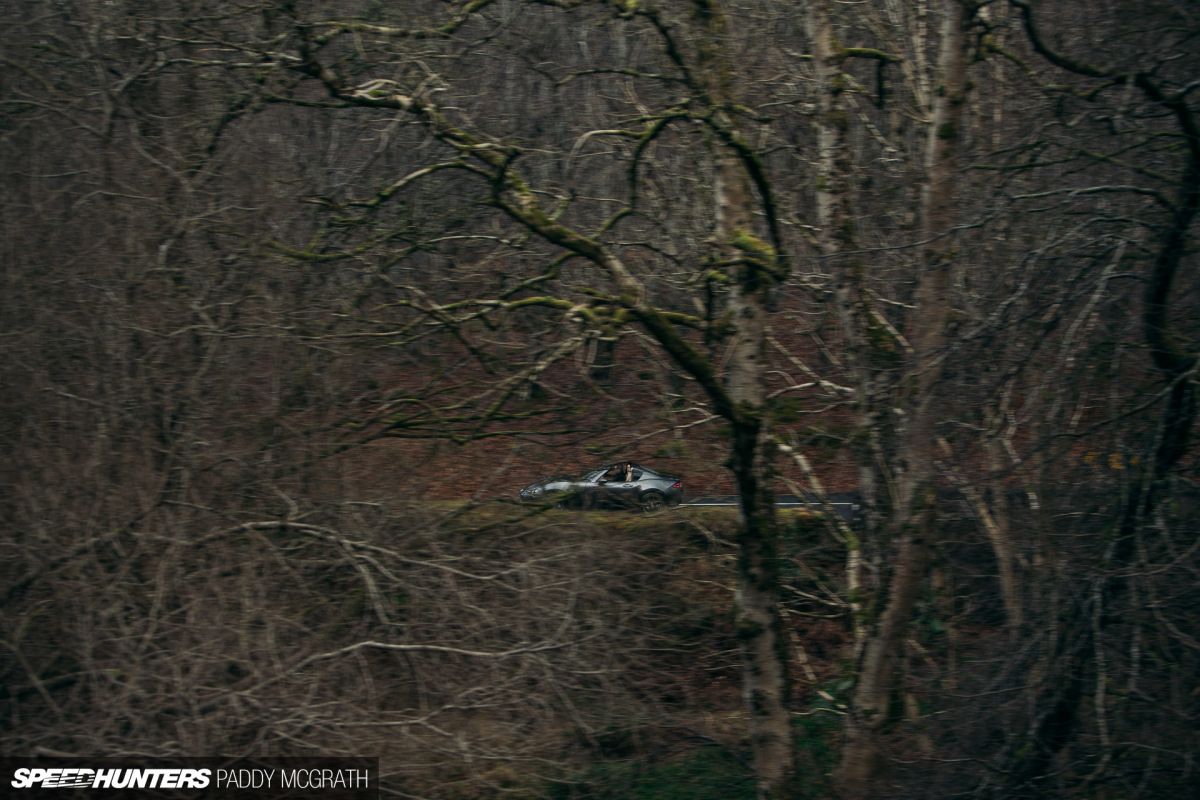 I'm far from a saint when it comes to driving on the road, but I do live by an ethos of minimising risk as much as possible. I'll only go as fast as my known stopping distance for the particular conditions I'm driving in. If I can't see what's ahead or around a corner, I back off. I'm not talking about motorway driving or major roads which are four lanes wide, I'm talking about proper driving on real roads. The sort of roads where the rev limiter in third has the hairs on the back of your neck standing.
The problem I've been experiencing recently is that I'm spending more time braking, lifting and coasting off throttle because the car has more power than it really needs. I feel like I'm just accelerating between corners and not really driving as I can't get anywhere near the car's full potential on the road. On the track, it's obviously no problem, but to do so on the street involves a level of risk that I'm just not comfortable with. Also, it's a really f**king stupid idea.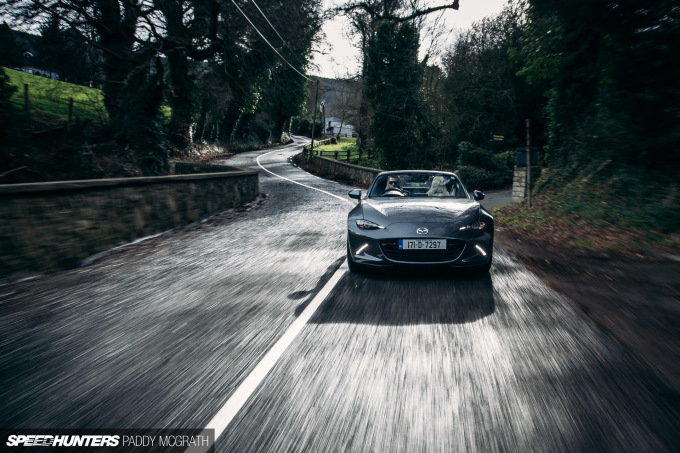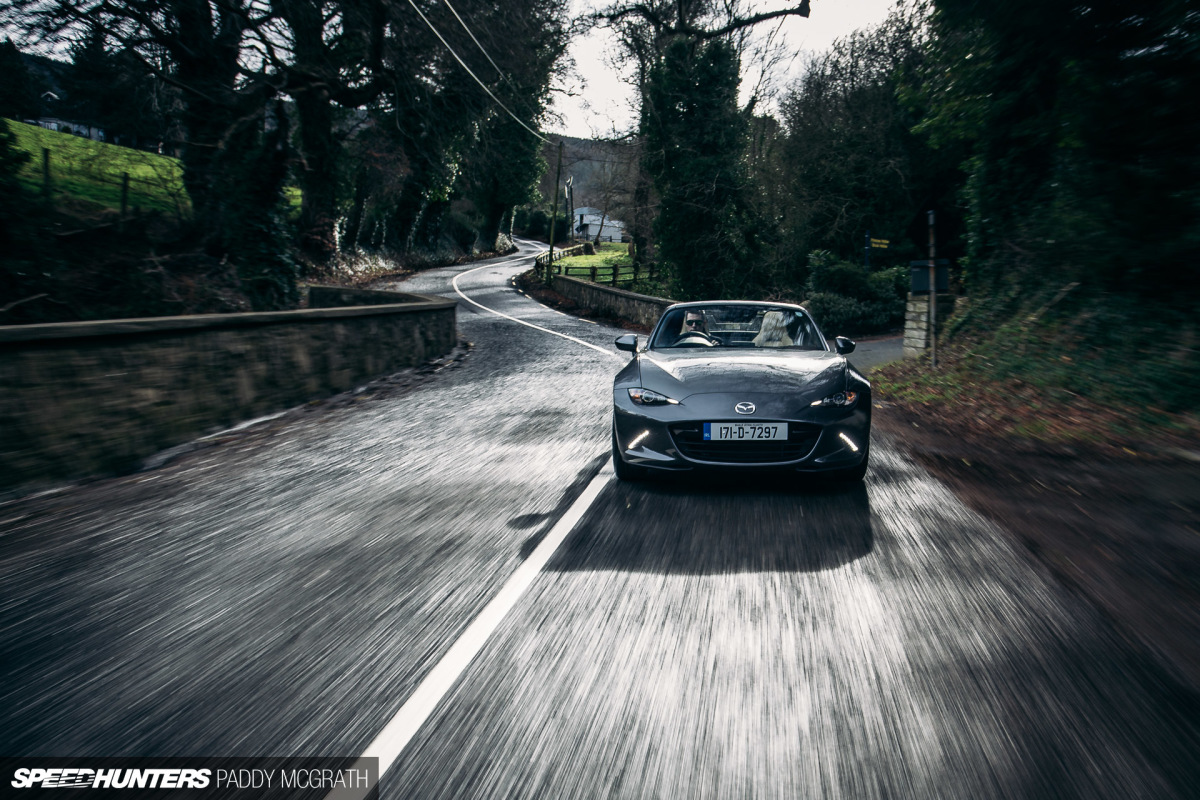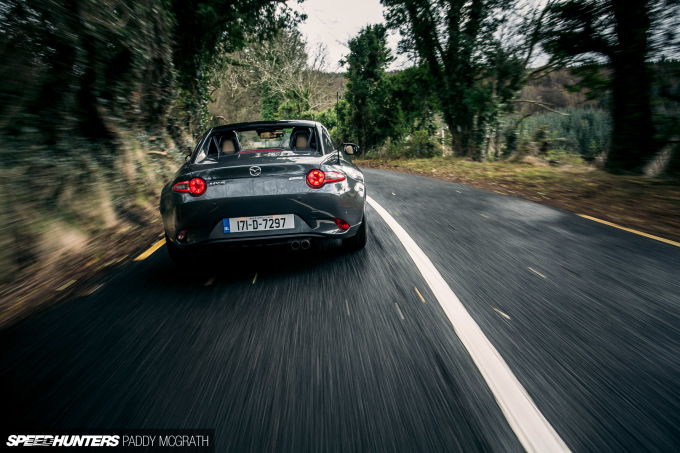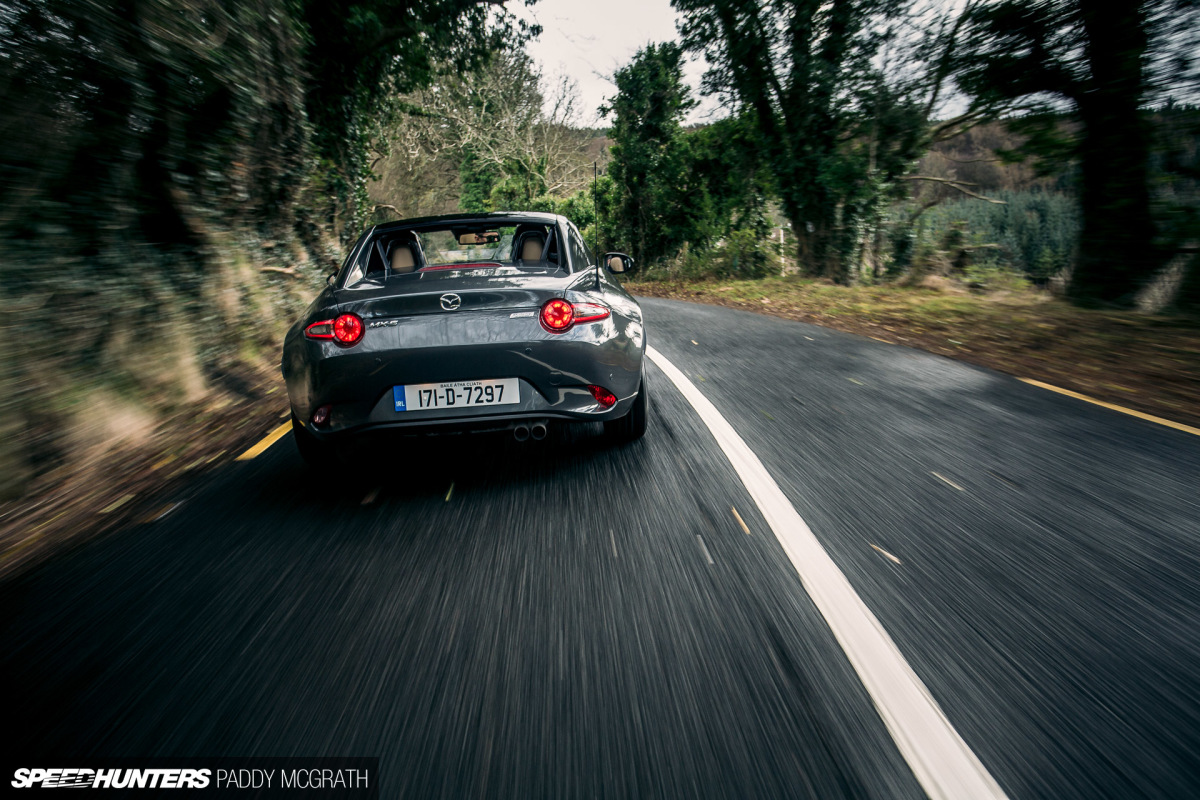 When a car's limit is set that high, it's almost futile to even bother trying to really enjoy it on the road. It always feels like an anticlimax of sorts, as you know that you could have gone faster. This is precisely where a car like the Mazda MX-5 comes into play.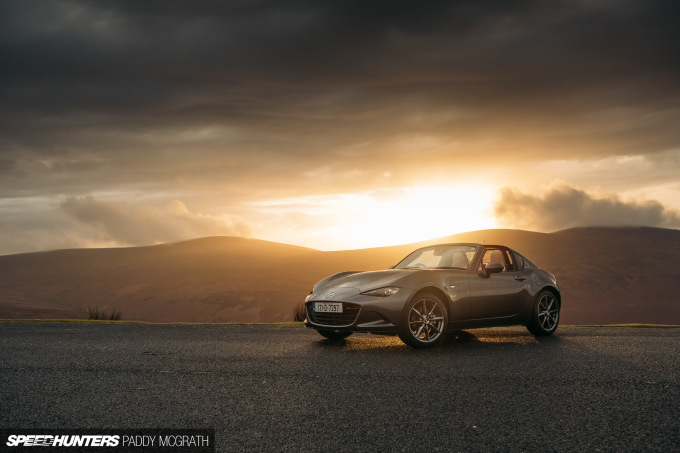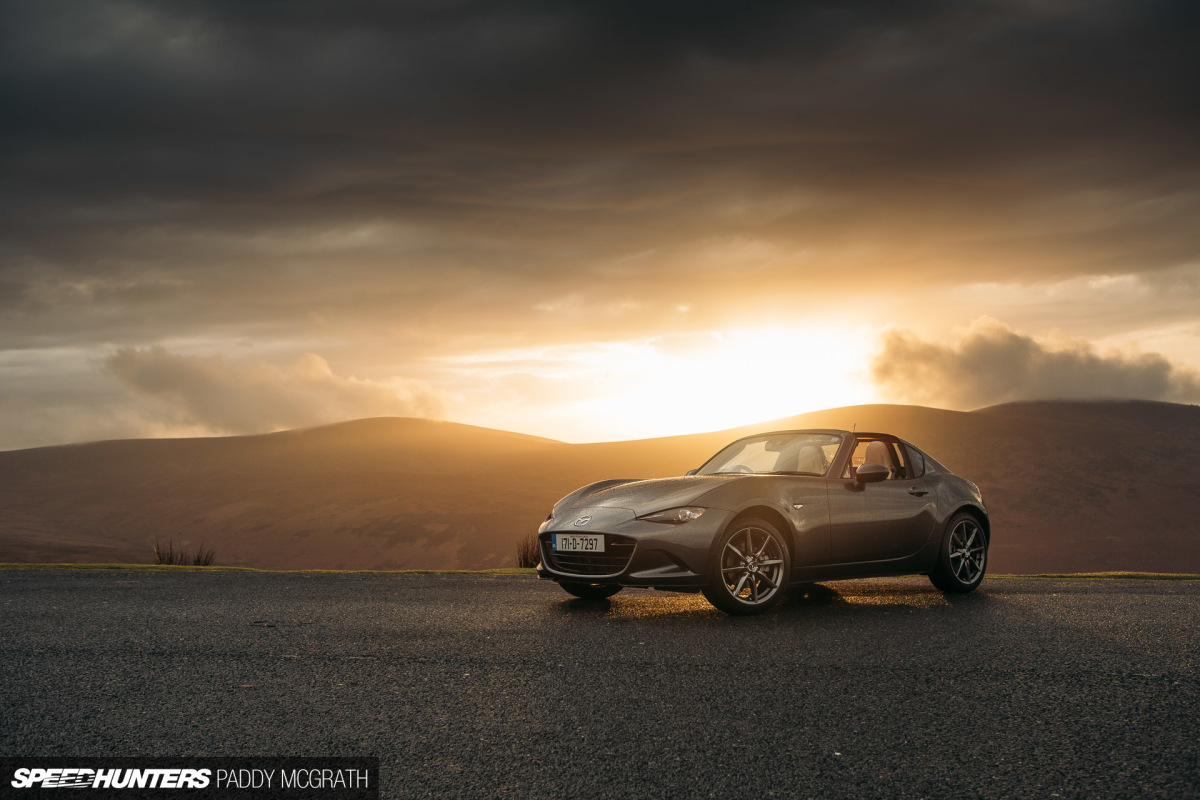 While we don't often bring you experiences of stock production cars, the MX-5 is undoubtedly one of the icons of the Speedhunters world and I think it warrants our attention. It represents an affordable driver's car that delivers an experience far beyond its small size and relatively low power output. In almost three decades of production, there have only been four major revisions to the model and all of them have retained the original concept of a lightweight, front-engine and rear-wheel drive sports car. It's a car that doesn't really require extensive modification and even the most basic examples will almost certainly put a smile on your face. In saying that, it's still a great car to build and expand upon.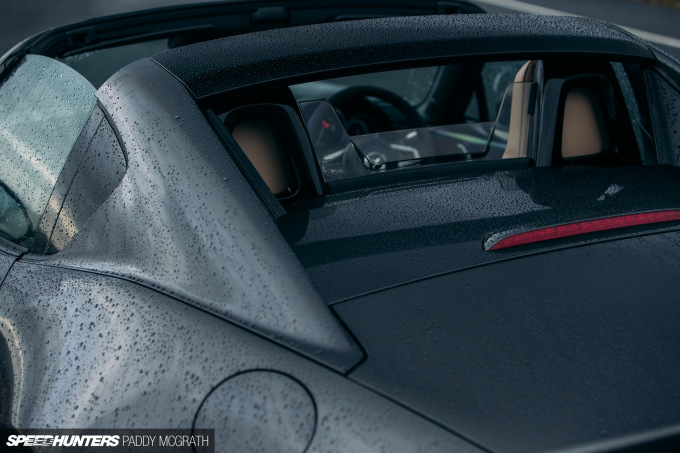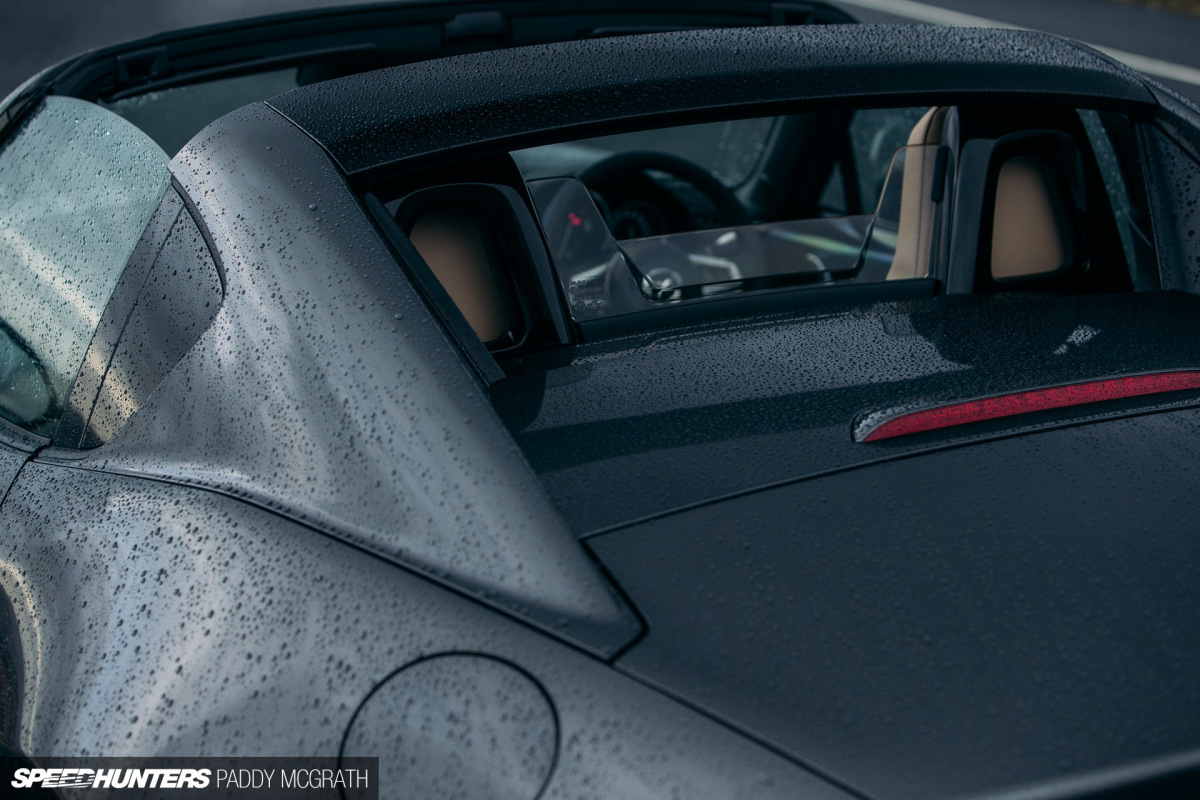 Last year, Mazda announced that it would be introducing an MX-5 with a retractable hardtop. It's maybe the biggest change to the MX-5 in the car's history, save for some limited run, Japan-only coupe and other concept models. This would be its first real attempt at bringing a proper roof to the MX-5, and Mazda calls it the MX-5 RF (Retractable Fastback). You will likely already know this, or else you're probably on the wrong website.
The news was greeted with a lot of justified questions. How much heavier is it going to be? Will the car lose its magic?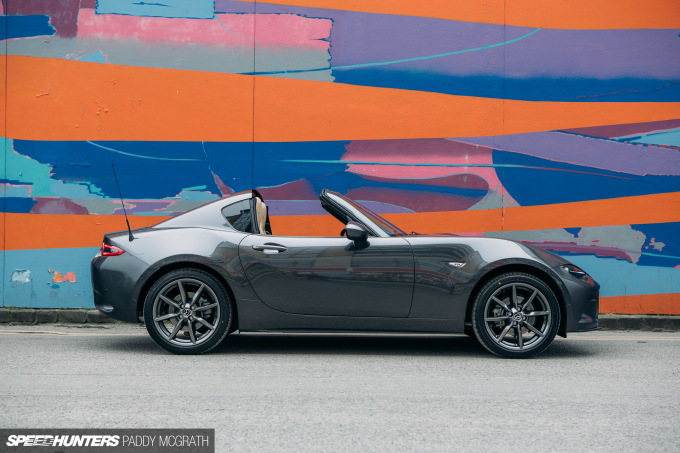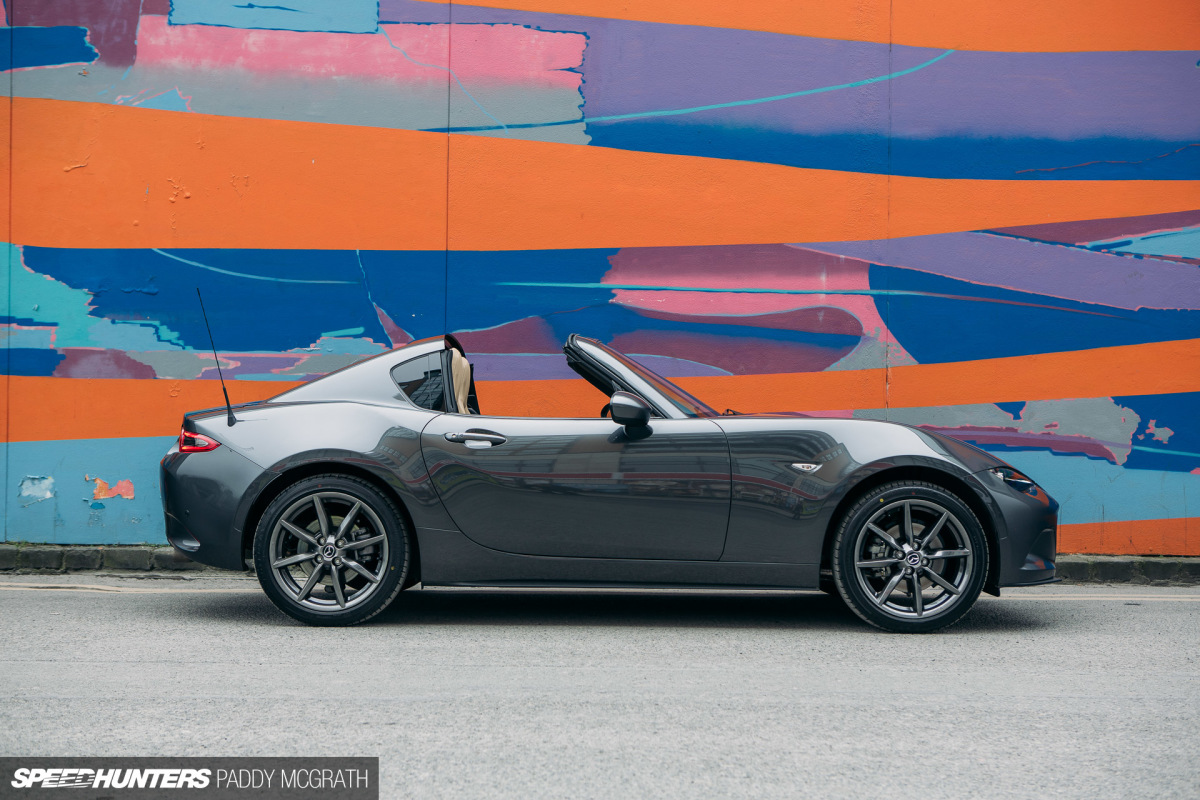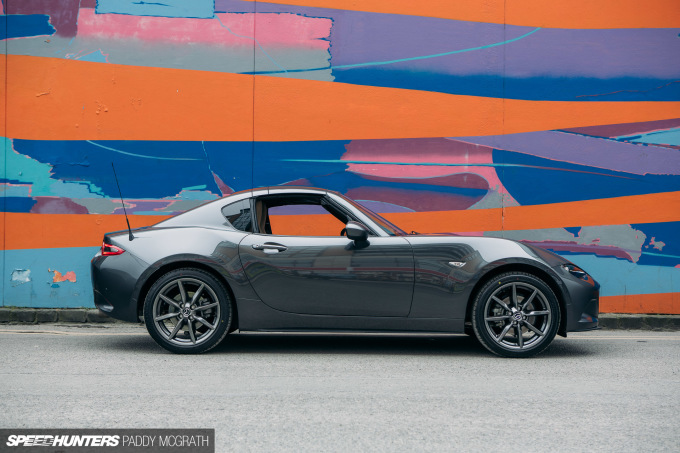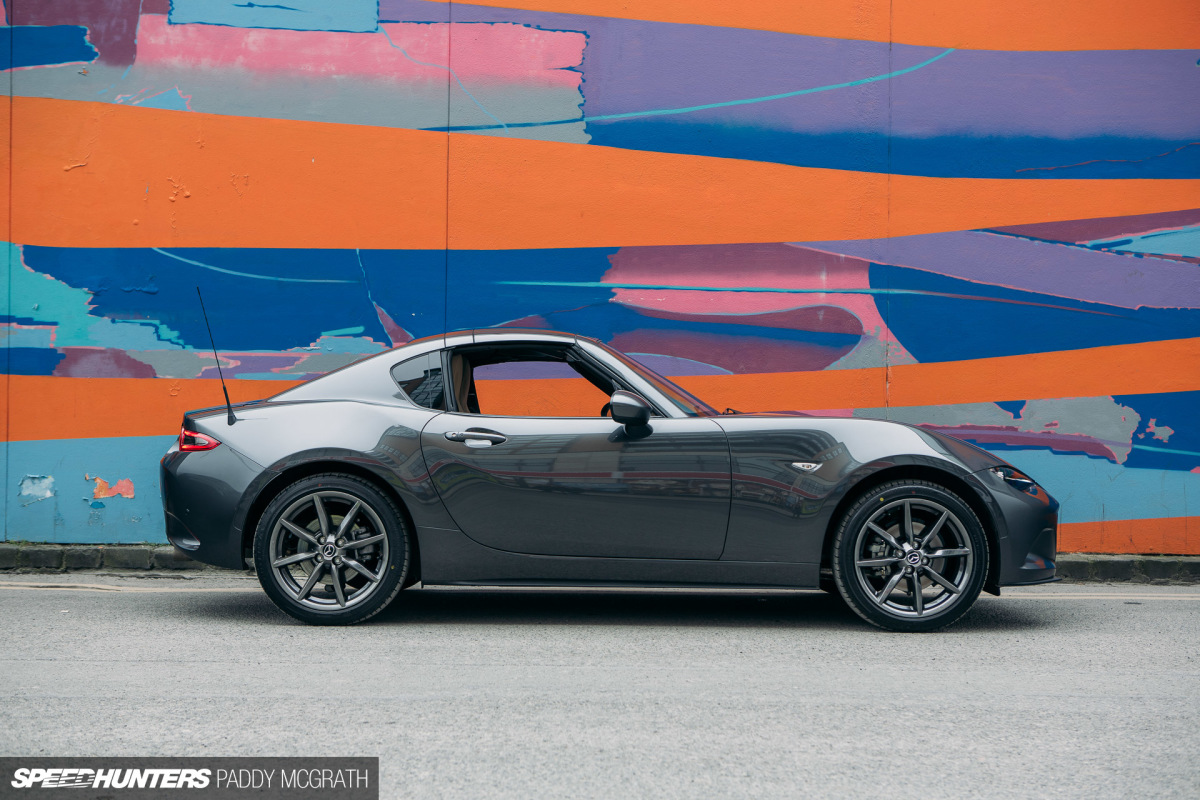 To start with, yes, it is heavier, but not by that much. The solid retractable roof adds around 45kgs (99lbs) to the car and moves its centre of gravity up at the same time. The RF's grand total is a kerb weight of 1,045kgs (2,304lbs) compared to a similar spec convertible's 1,000kgs (2205lbs). It's hardly lardy, especially by modern standards.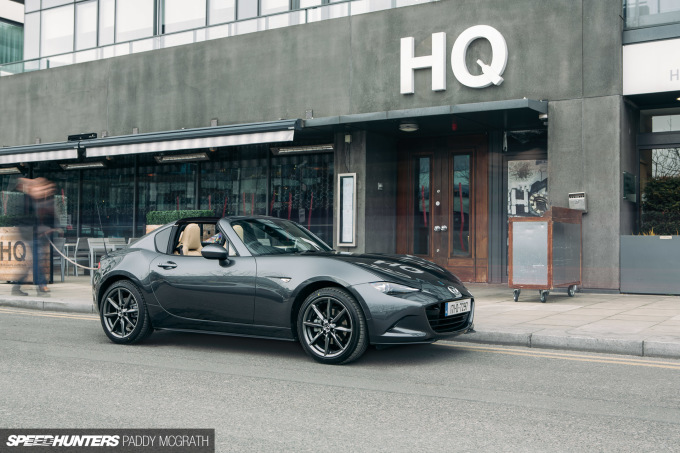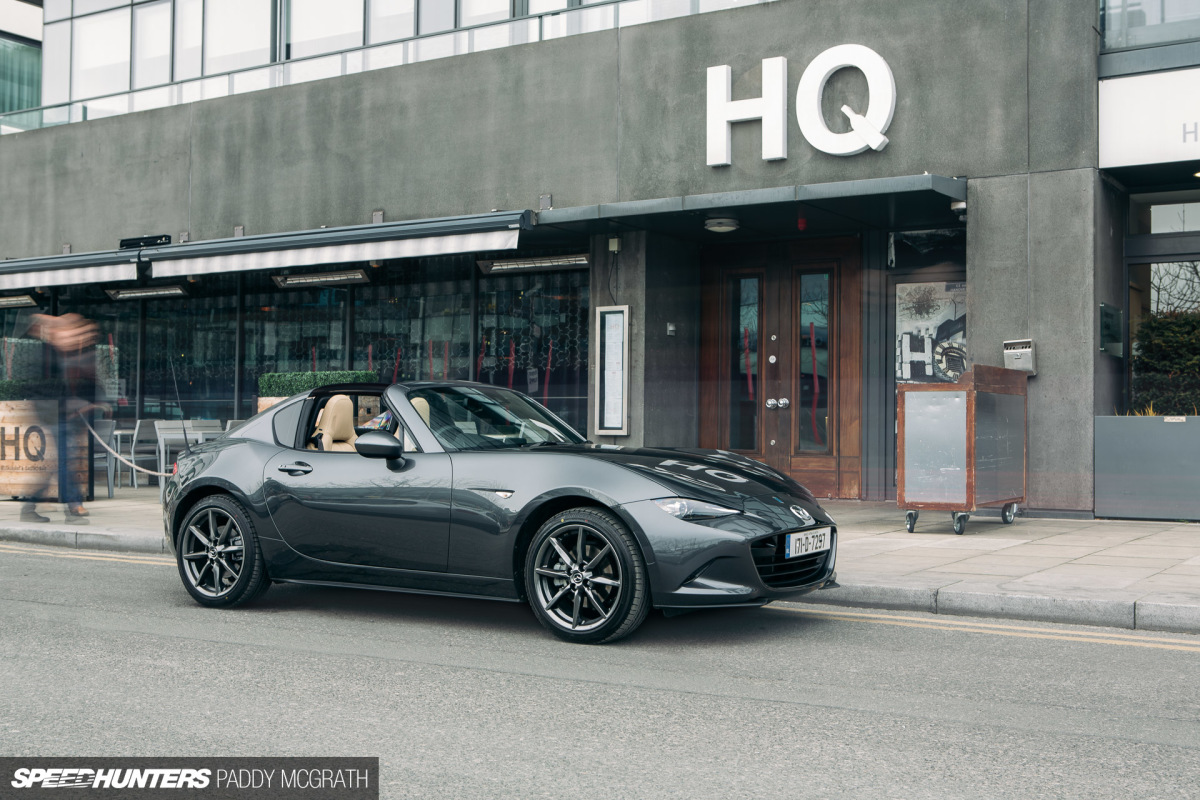 While it has been a little while since I – briefly – drove the convertible, I genuinely think that the RF is the better car to drive. So, no, it hasn't lost any of the MX-5 magic either. While it's completely subjective, I think it's much better looking too. I'm not going to draw any lazy comparisons and call it a mini Jaguar F Type, as I think it stands quite well on its own four wheels. Its diminutive size ensures that you would never confuse it for the big cat either.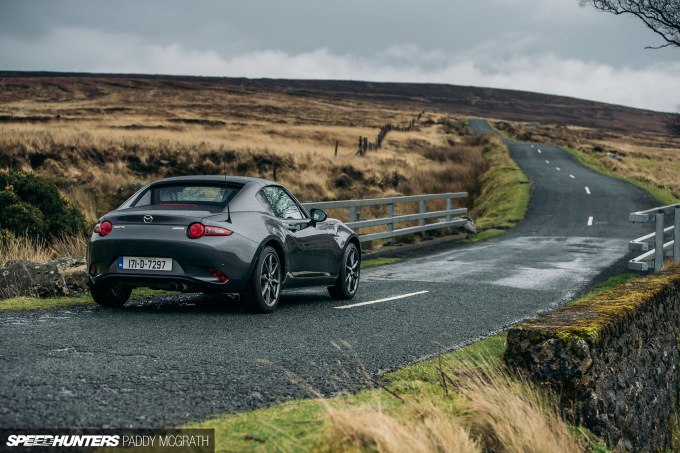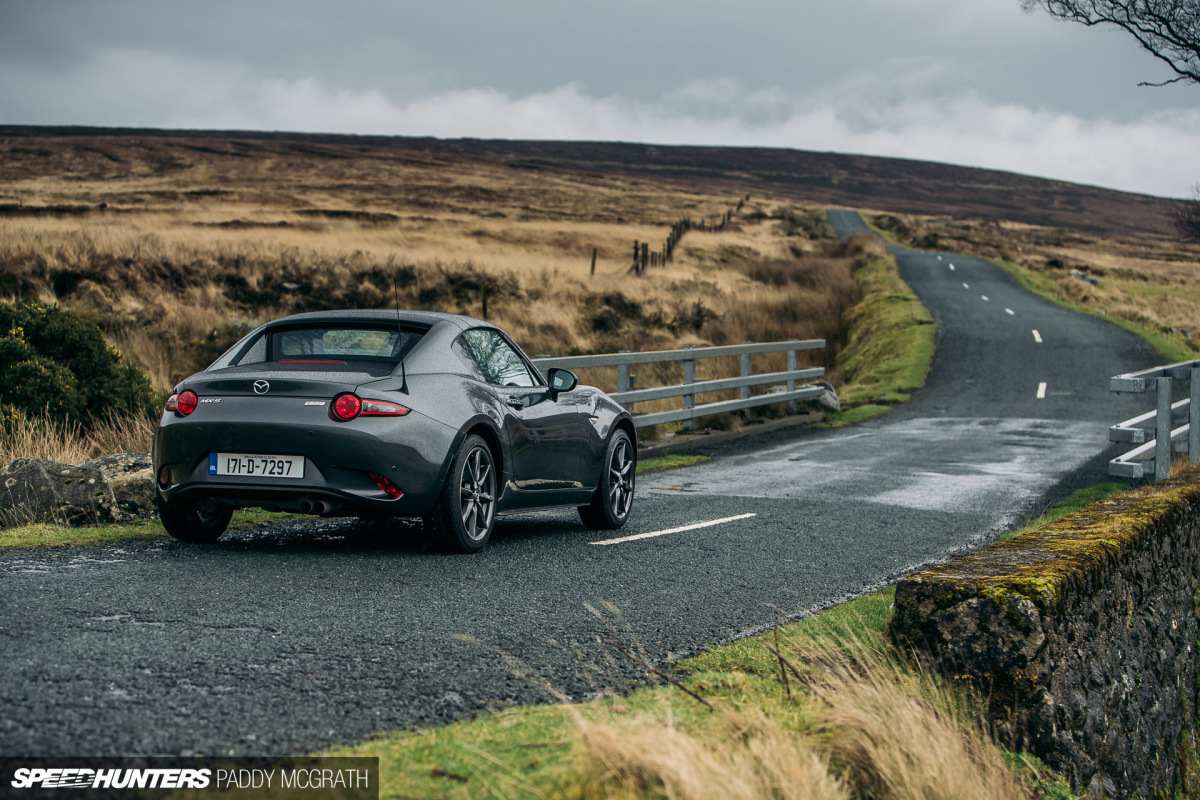 It's best angle is either from a front or rear three-quarter view. The bulk of the bodywork at the rear and the long bonnet create that classic sports car look, but the sharp body lines and narrow lights keep it firmly in the modern era.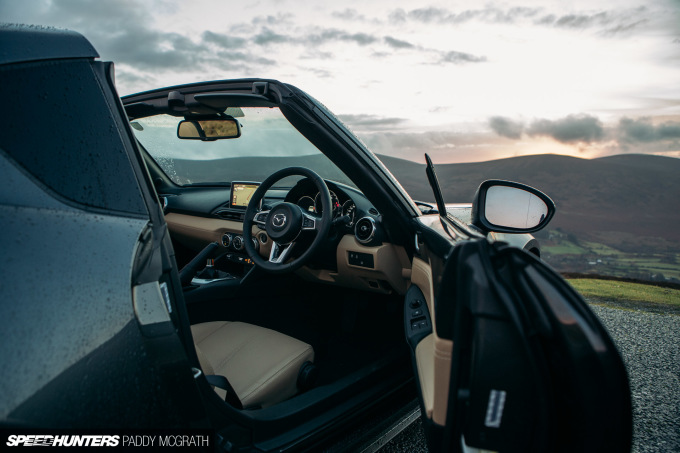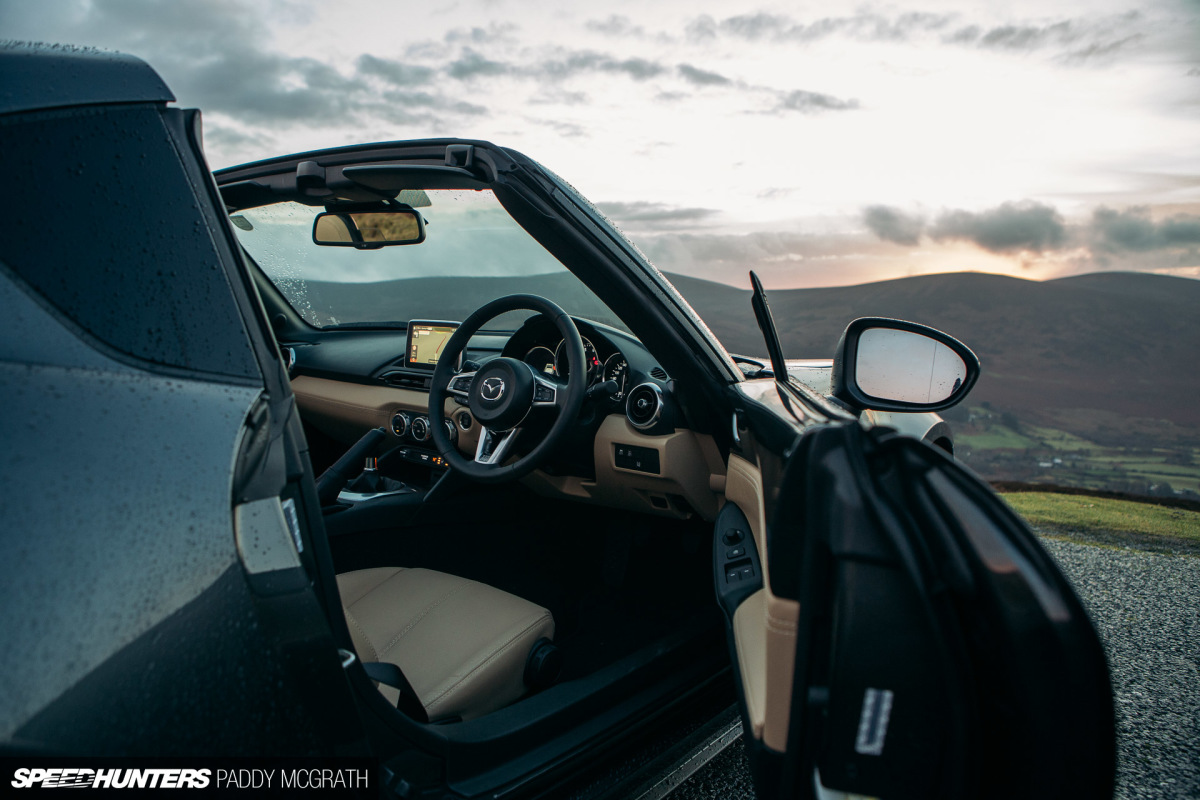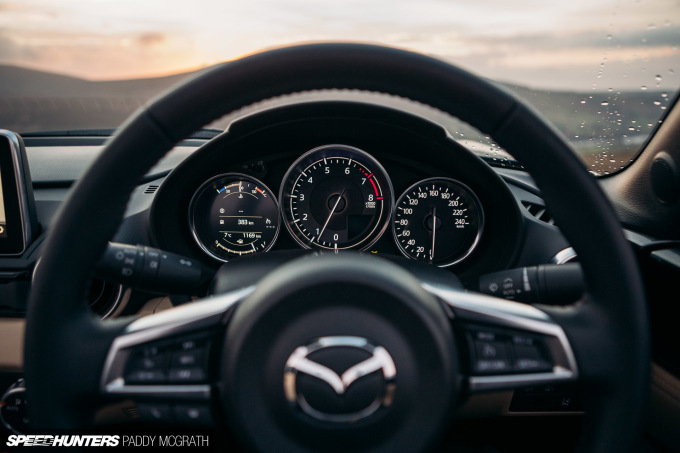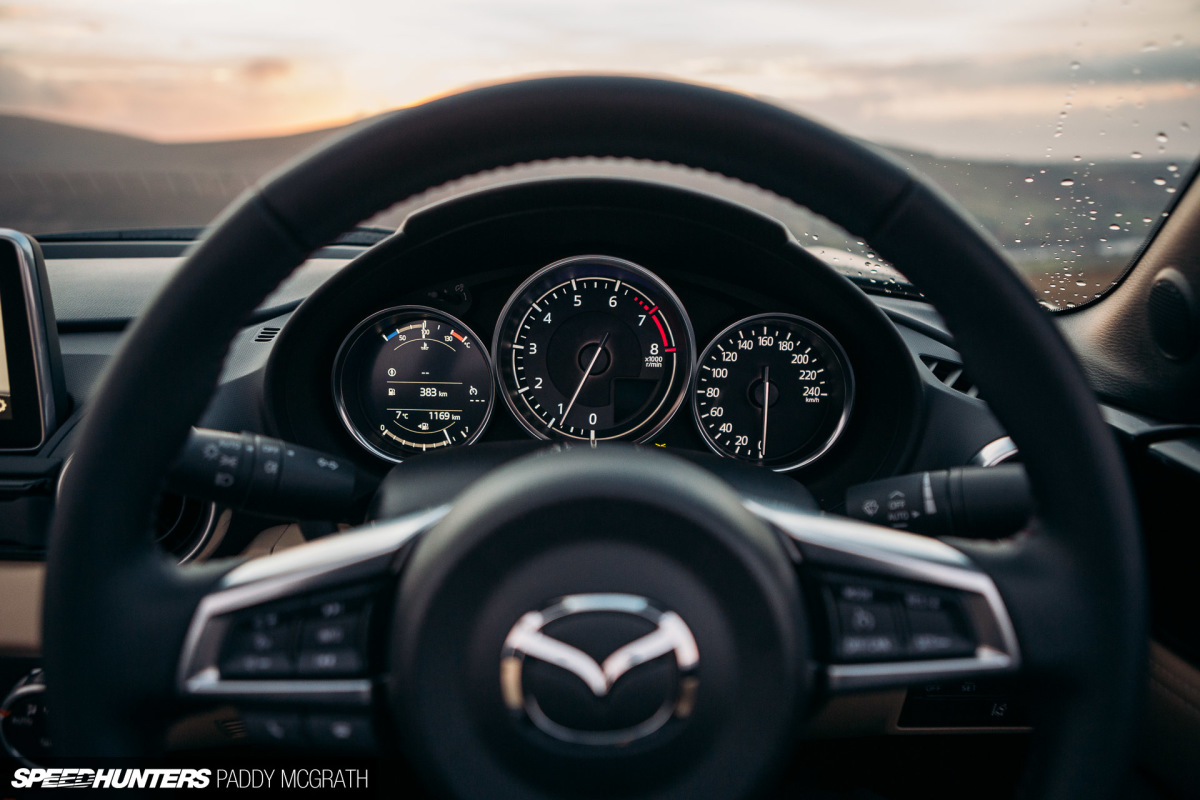 Inside, it really impressed me. I typically associate Japanese car interiors being a step down from their European counterparts, but this bucked that trend completely. In particular, the instrument cluster is quite clever. A large tachometer resides in the centre, with the speedometer to the right, and the left most gauge is actually a TFT screen presented in a similar style to the mechanical gauges, but which can be adjusted to navigate menus or show different information.
The driving position is good and I was just about able to get the seat back to just the right distance for my height (6ft). With the roof up, my head did clear the inside of it, but only just. The lower part of the seat's rake can be adjusted, while the steering wheel can be adjusted up and down but not telescopically.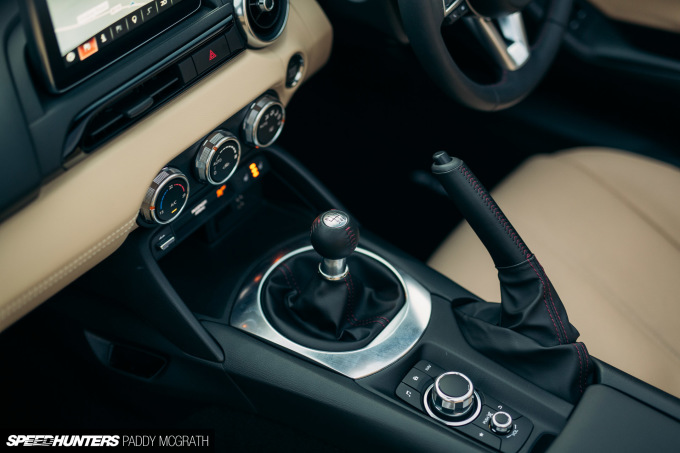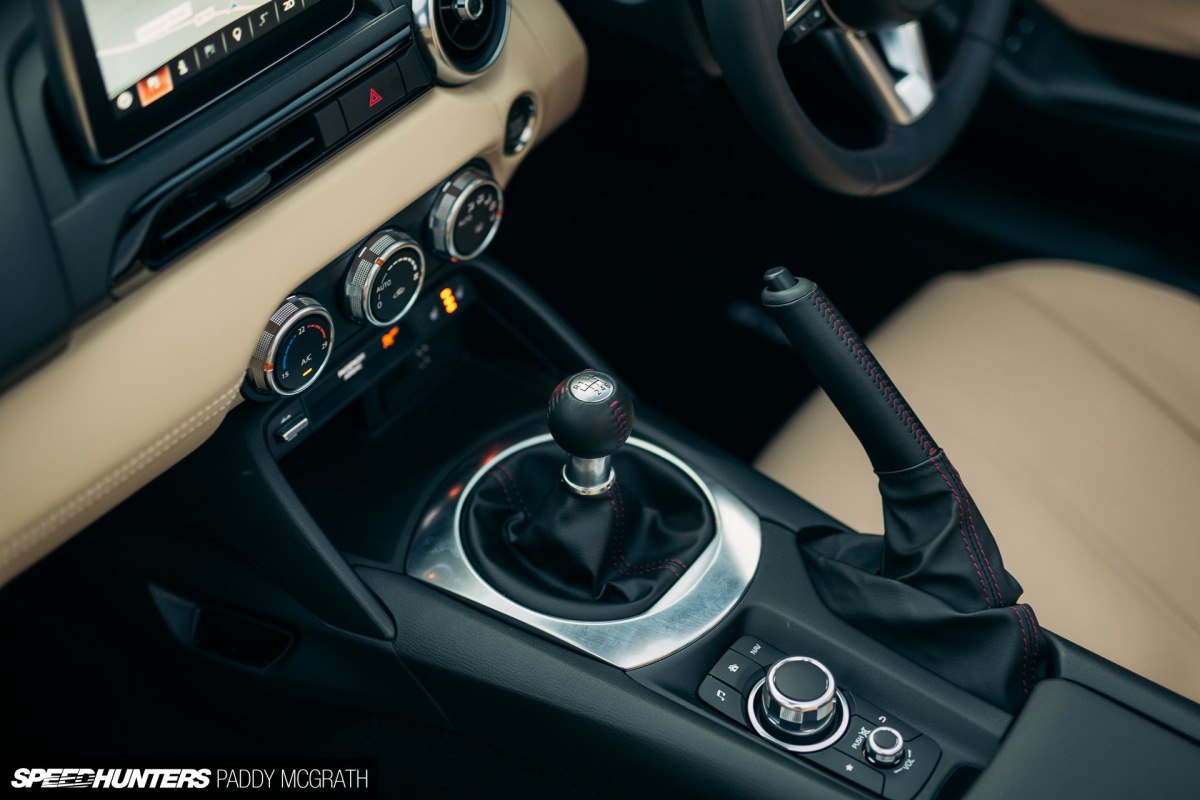 The manual gearshift is excellent.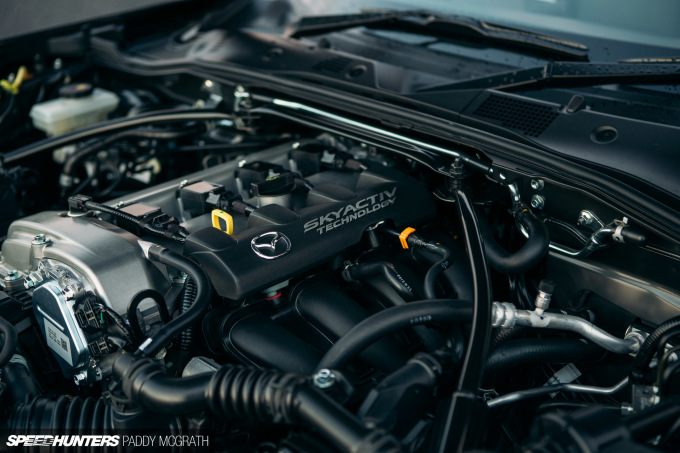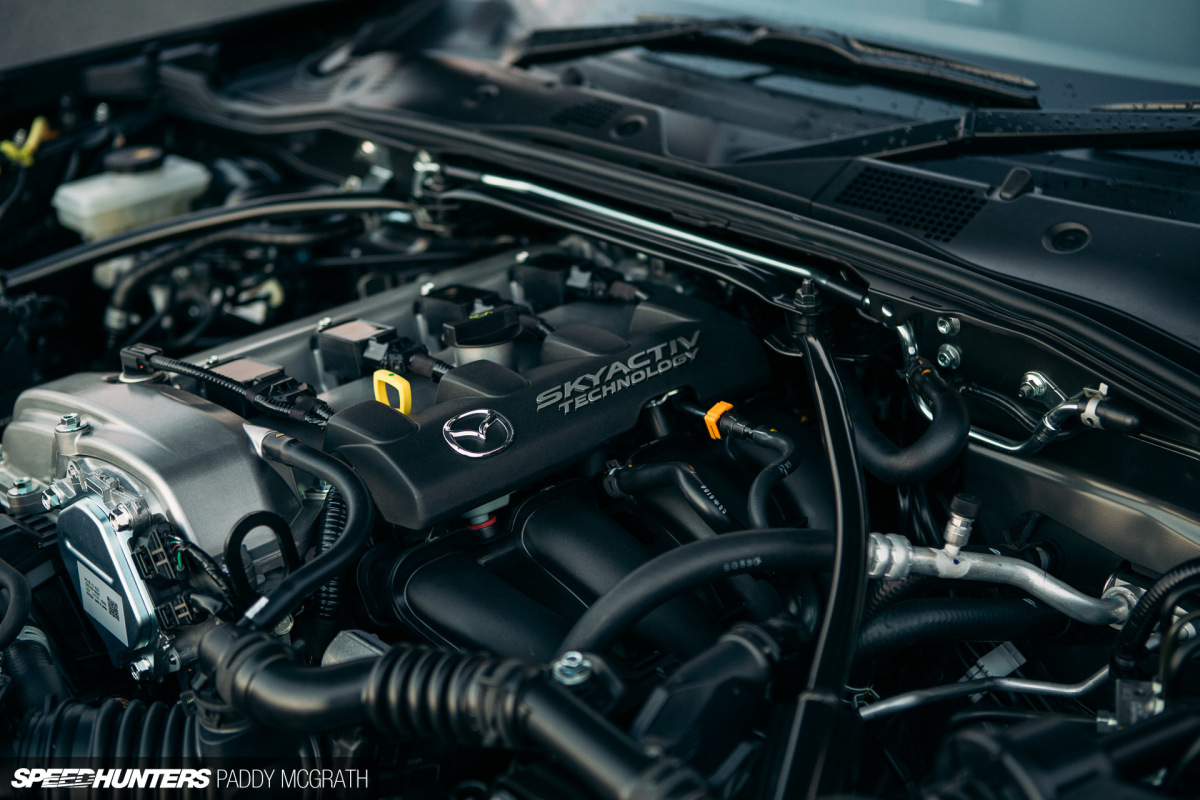 This particular car was fitted with the 2.0-litre DOHC Skyactiv-G engine which produces 160ps from a naturally aspirated inline-four. It's obviously quicker than the alternative 130ps 1.5-litre engine, but on the whole, they're both equally suited to the car and fun will be had, regardless.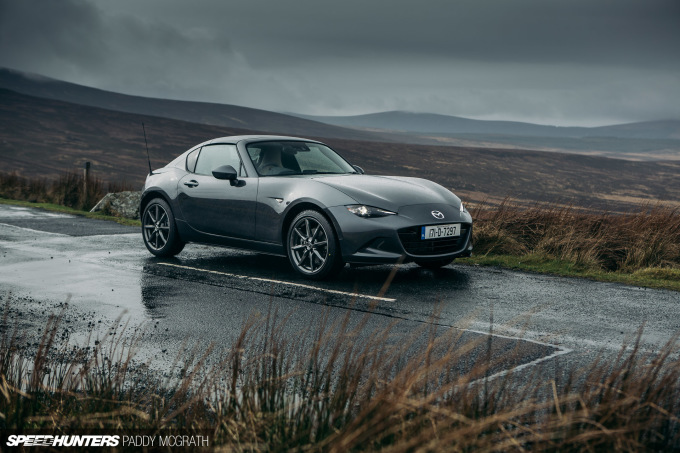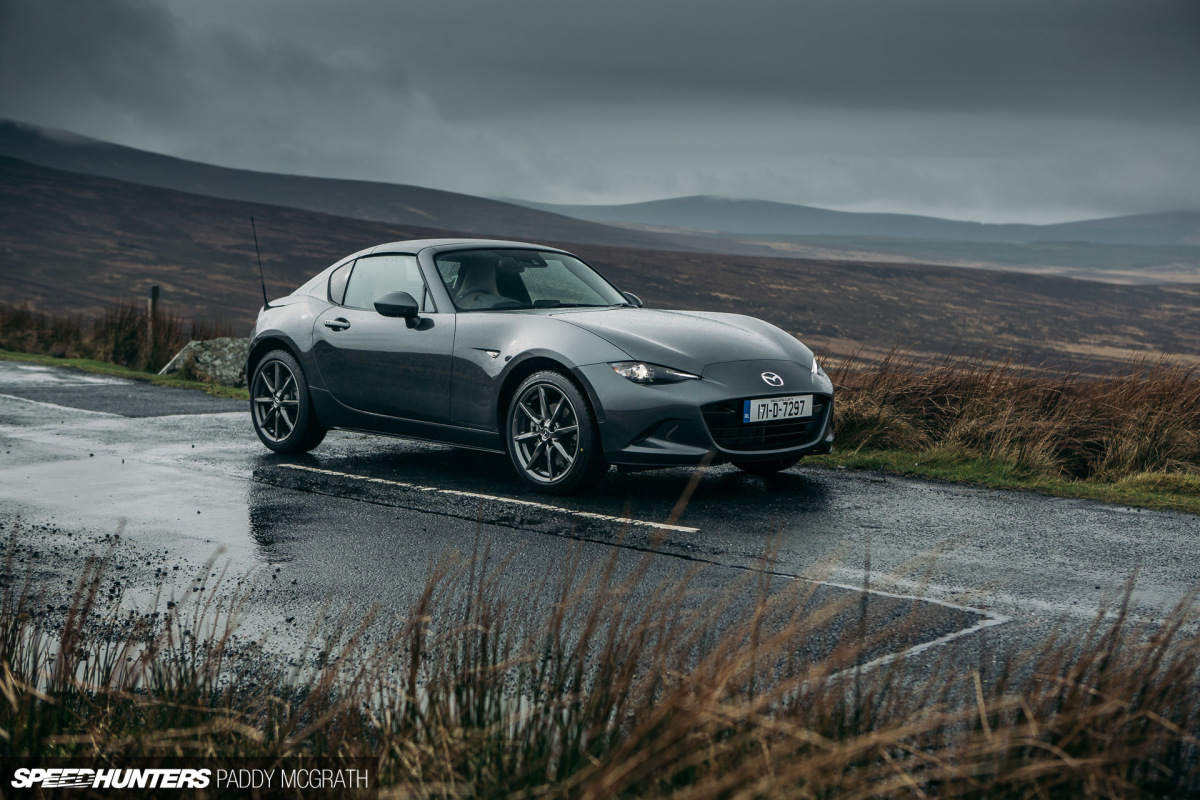 The real advantage of the 2.0-litre model is that it comes equipped with a limited slip differential, Bilstein dampers and a strut brace. Which leads me neatly onto the next part – just what it's like to drive.
First gear engages smoothly and the clutch pedal has a nice easy-to-use weight to it, neither too light or too heavy. It instantly feels familiar. Short shifting to second, again the shift is smooth but engaging, and there's no doubt when the shifter has slotted back into the next gear. The throw is nicely judged; again it's not too long or too short, but it's more of a wrist action than a whole arm motion.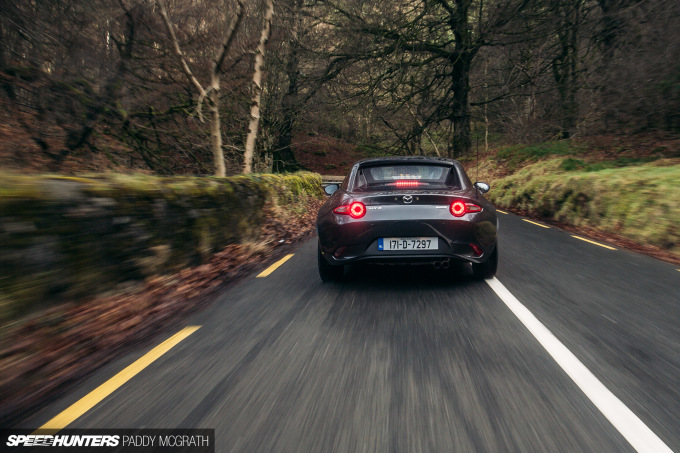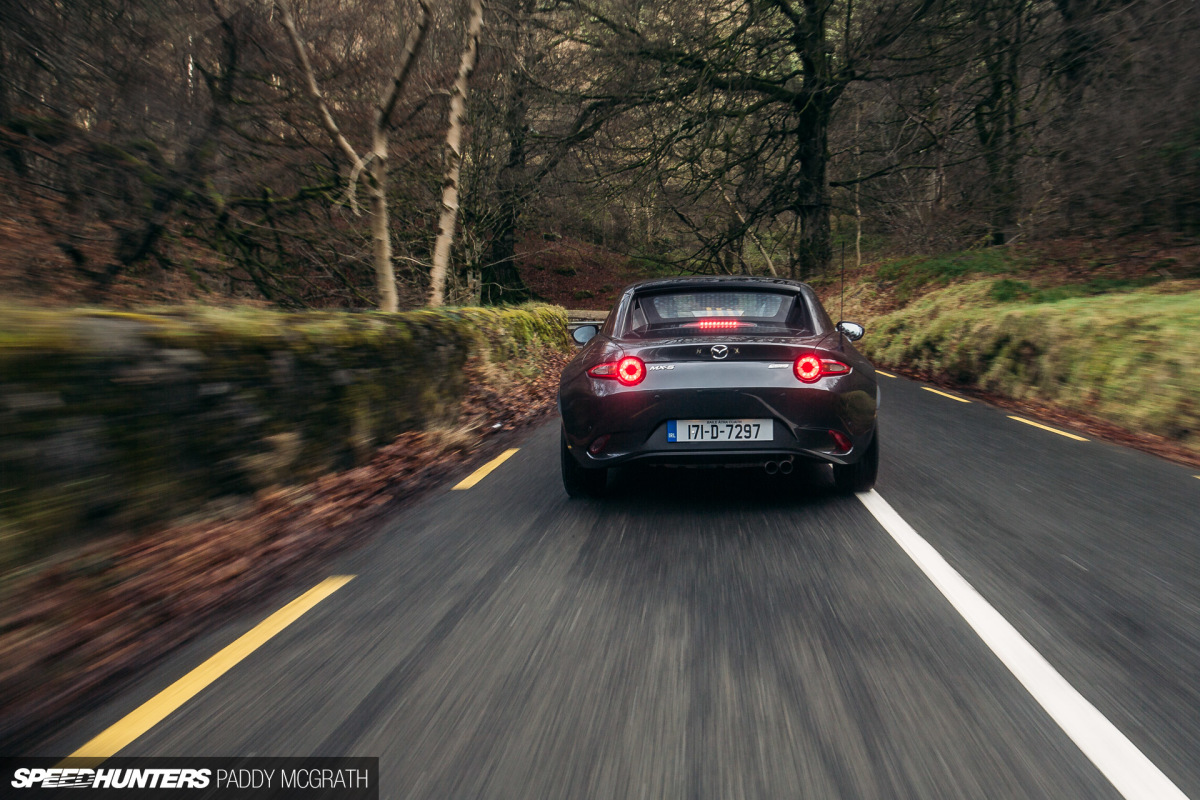 You can get on the power hard and early without any real surprises. Even in the greasy conditions I constantly found myself in, it was predictable and there was little issue with traction breaking away unexpectedly. It's not the most powerful engine, but it doesn't need to be considering the little weight it's pushing. I thought it was very well matched to the car's balance and brakes.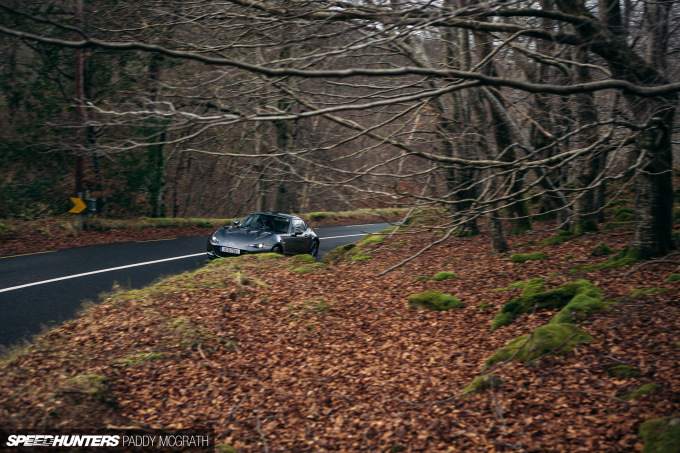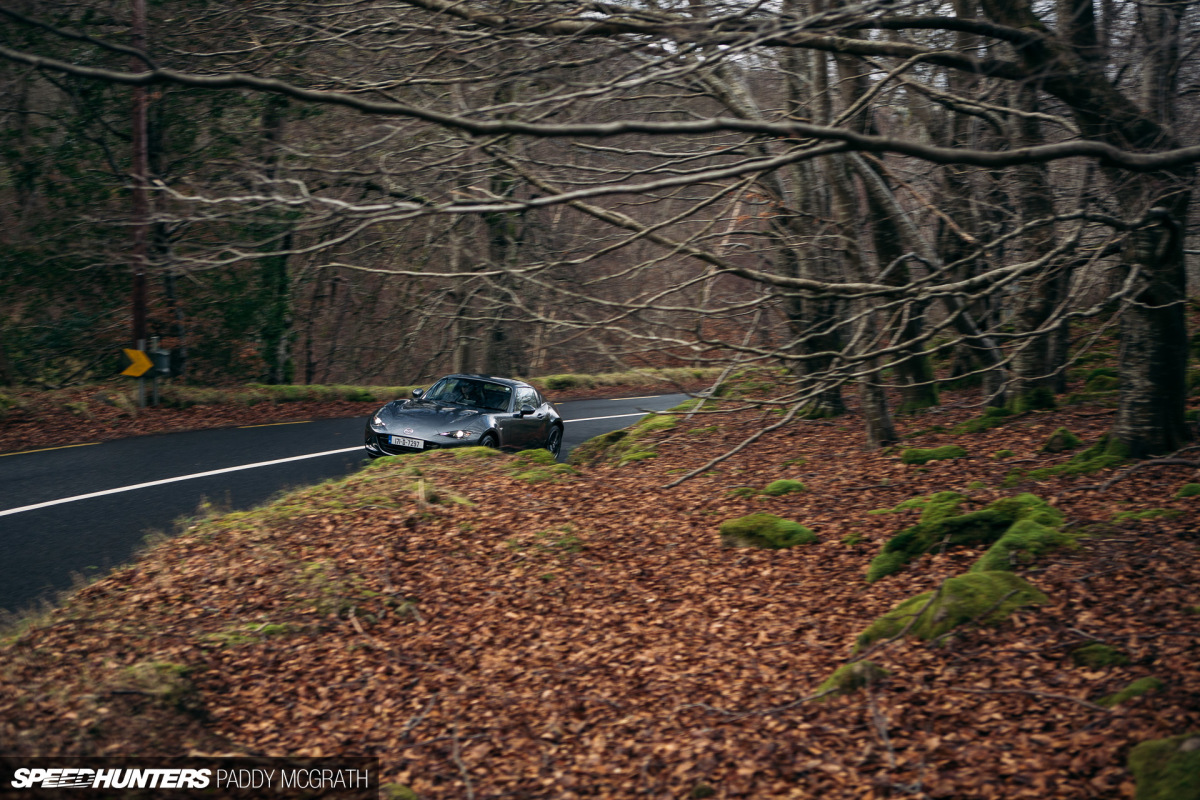 To get the most from it, it needs to be wound out and that in itself is a fun part of the experience. Between corners you're accelerating right up until your braking point before hitting the brakes, rev matching your downshift and accelerating through the corner. While the experience itself is enjoyable, the vehicle speeds remains relatively low. Should you need to bring proceedings to a halt or make a correction, you can do so with little drama.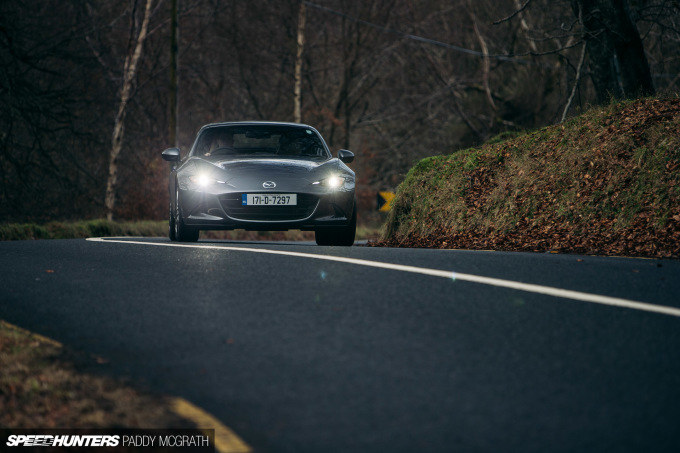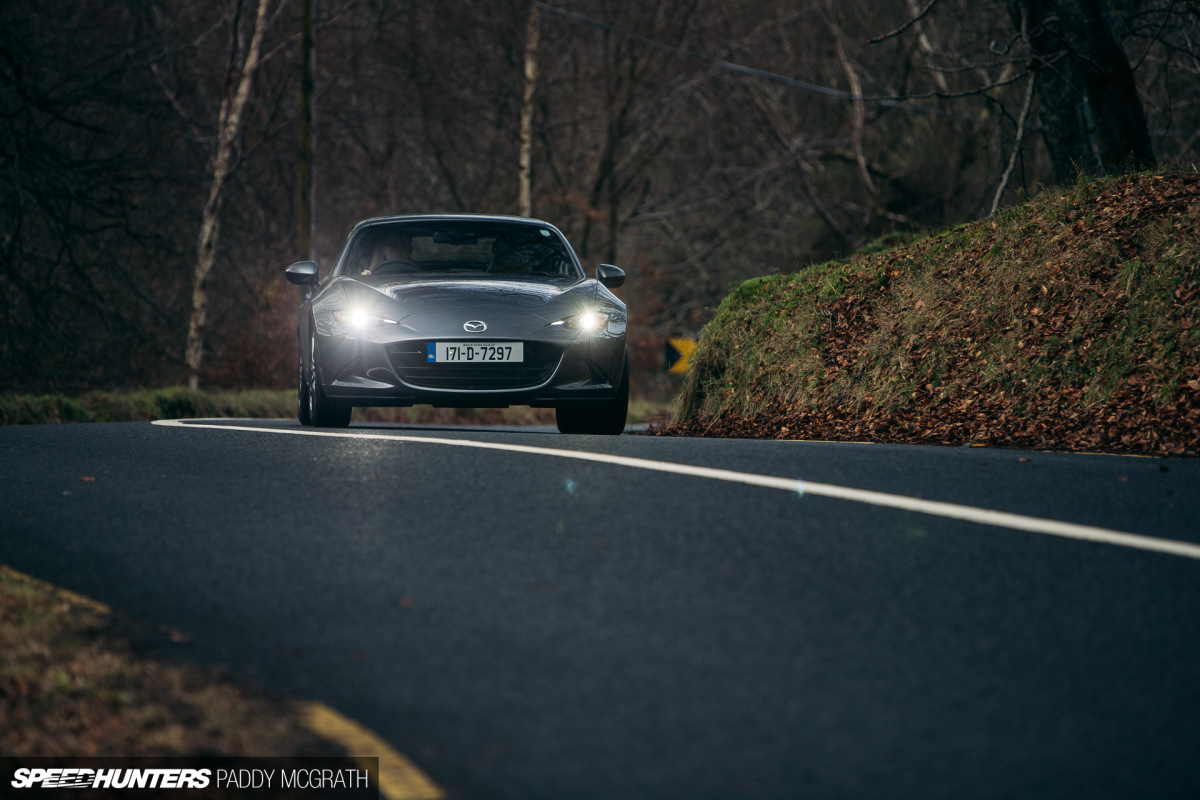 Mid-corner, the car is quite neutral, and it will certainly begin to push long before the rear breaks away. But should you wish to provoke the rear, you do need be aggressive with your inputs or carry huge speed; it's not going to happen accidentally.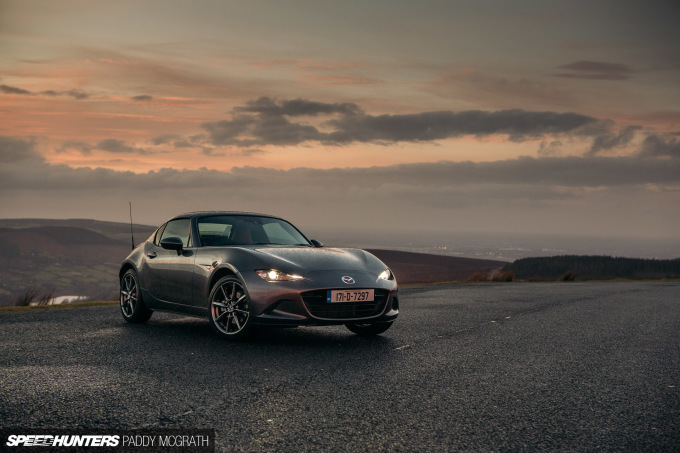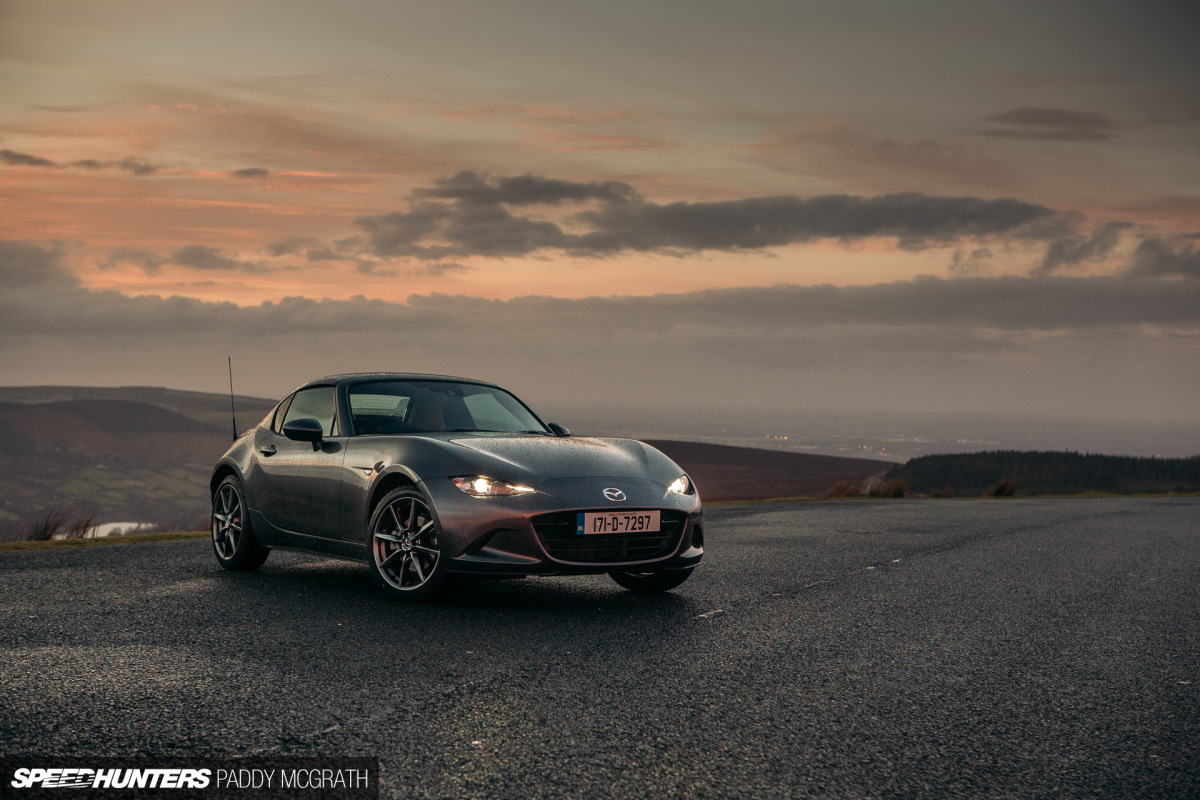 With the photographs wrapped up for the evening, I had a one-way journey down the mountains and back to Dublin under the cover of darkness. My camera and cleaning gear was securely stowed away in the boot (which I'm told is the exact same size as the convertible, so no loss there) and the roof retracted, I took to the road with added fever.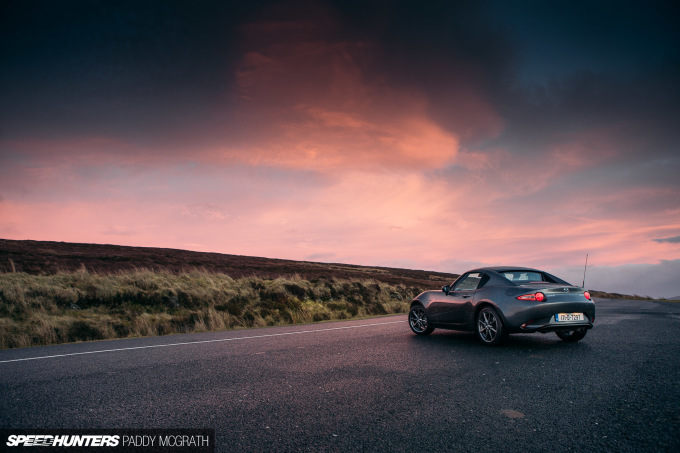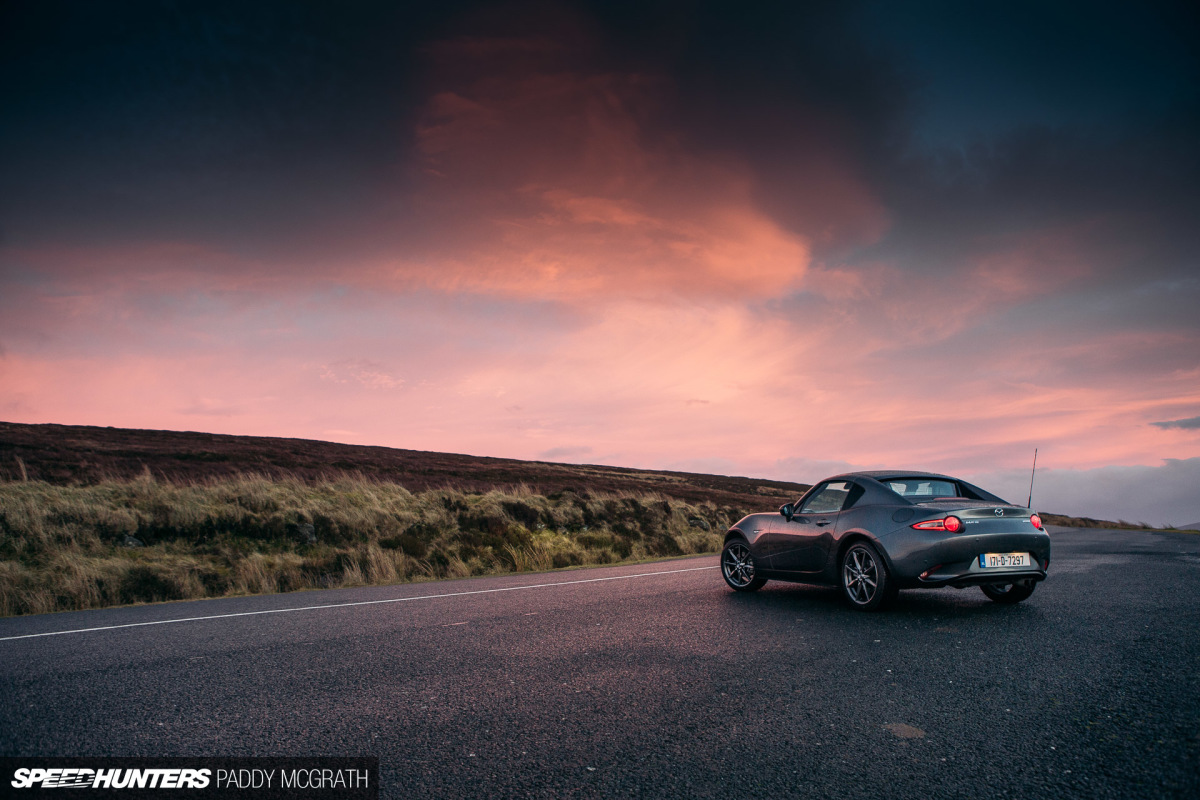 What followed was maybe one of the most enjoyable drives I've ever had, easily an all-time top five anyways. There was nothing else in my mind except the car and the road ahead of me. Watching the adaptive headlights swivel back and forth through the twisty corners which meander down the hill, across old bridges and around tight hairpin bends, I was experiencing absolute joy of machine. I might have only been doing two thirds the speed I could do in Project GTI on the same stretch of road, but I was having to work twice as hard to do it.
I was driving.
I was recently scolded in the comments section for bringing up the fact that a GT86 is chronically underpowered from factory. I'm not wrong, they are, but like the MX-5, that's not the point of the car, which I'm well aware of. This experience only served as a reminder that it's infinitely more fun to drive a slow car fast, than a fast car slow.
Less is definitely more.
Paddy McGrath
Instagram: pmcgphotos
Twitter: pmcgphotos
Facebook: Paddy McGrath
paddy@speedhunters.com
Cutting Room Floor