Actions, Not Words
At the time of writing, there's just one month and 18 days to the first round of the 2017 Formula Drift championship.
While we might have to wait until then, for some, the new season has been underway since the day immediately after the 2016 Irwindale finale, if not earlier, as is the case for this particular story. By now, you're likely aware of James Deane's and Piotr Więcek's intention to contest the entire 2017 FD season; you might also have seen the renders and details of their new cars.
For the newly-formed Worthouse Drift Team, these announcements and reveals may have been the easiest part of the puzzle. The real challenge is in the preparation for competing a full championship on another continent.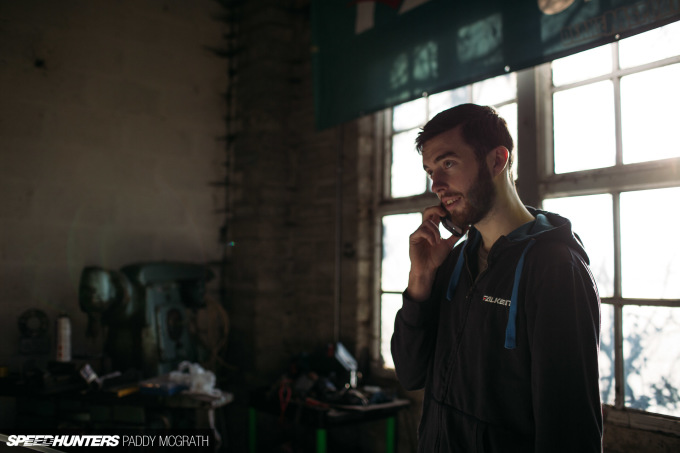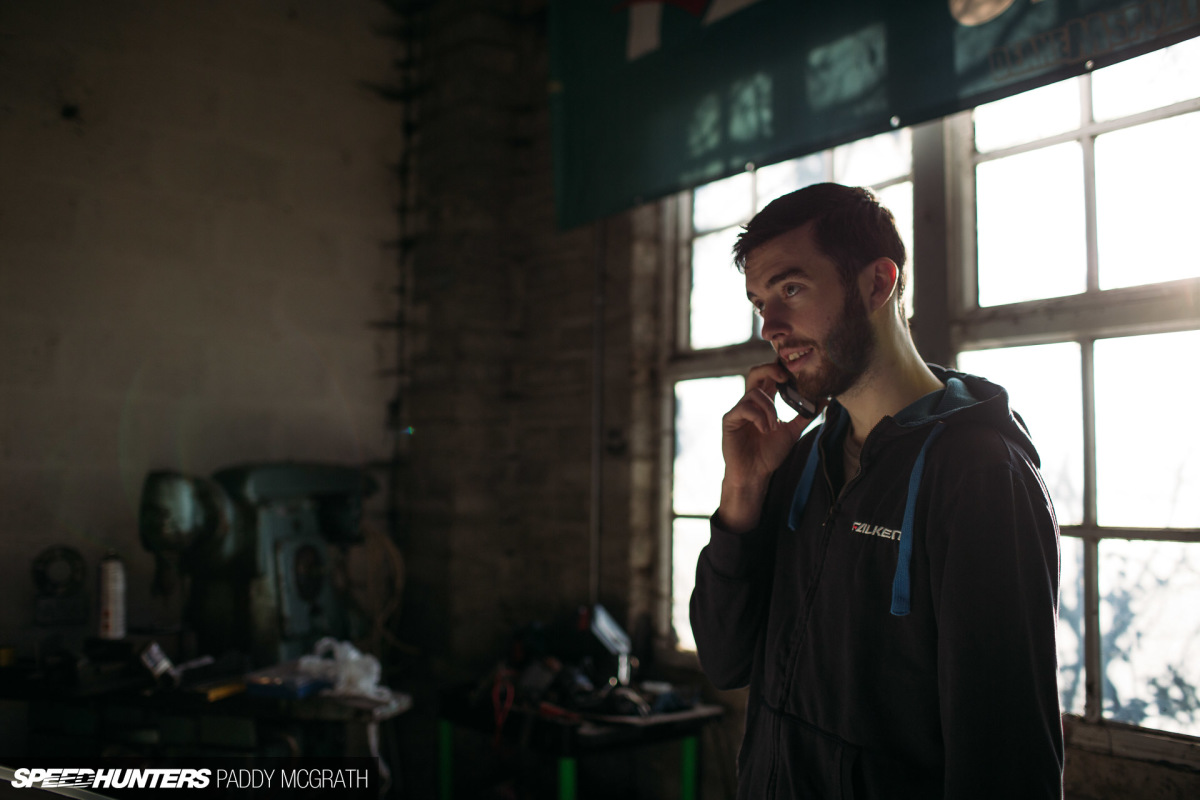 Further to this, there's the extra challenge of building the two new cars some 2,000 miles apart from each other. The cars for all intents and purposes will be practically identical; the only considerable difference being that James' car will be right-hand drive while Piotr's will be left-hand drive. This was a deliberate decision, as it means the team only needs to carry one set of spares from event to event.
It's also meant that the two new teammates have had to co-design the new cars, with compromises being made along the way. It has also meant a near never-ending stream of phone calls and messages between both sides of the team in Ireland and Poland. To keep things simple, I've been following James' side of the build at Deane Msport while Piotr's build progresses in Poland.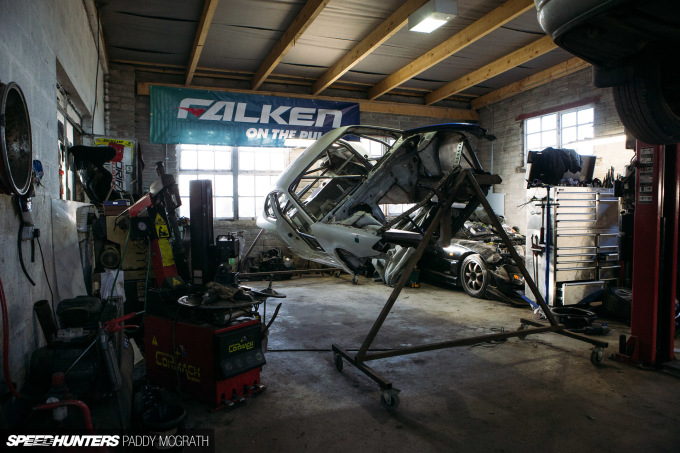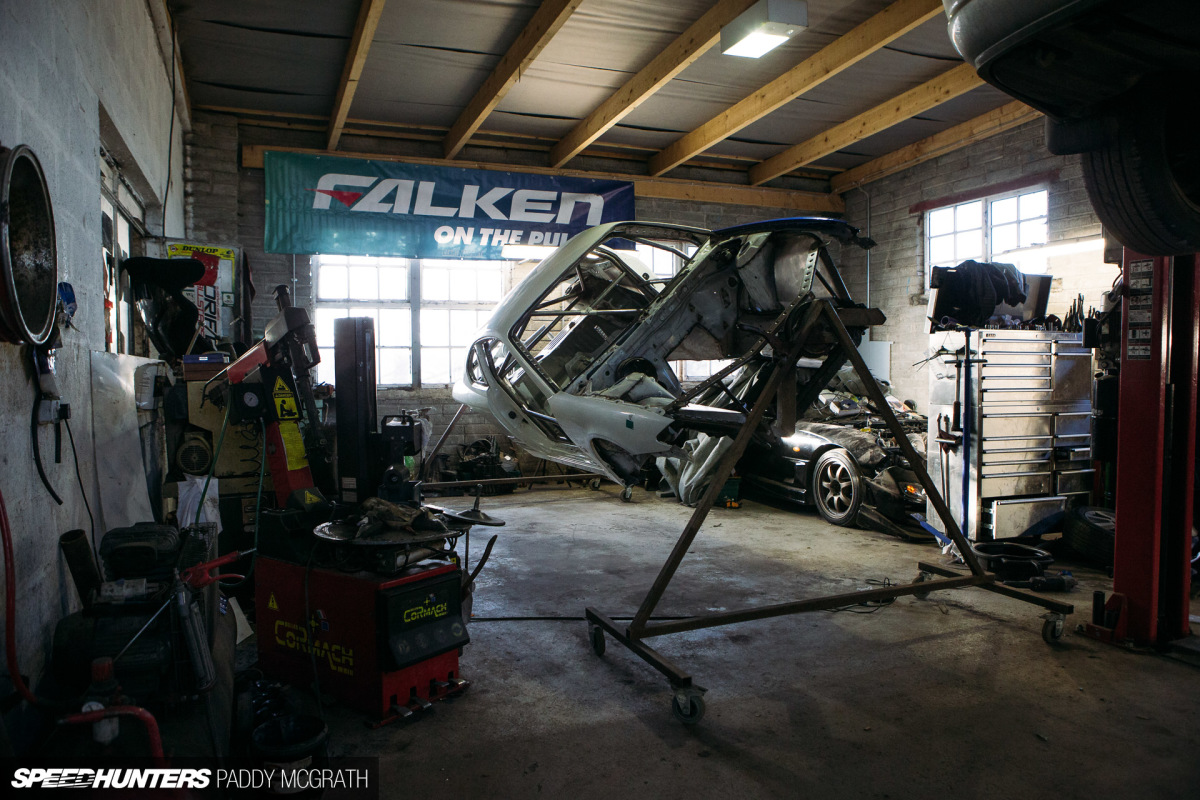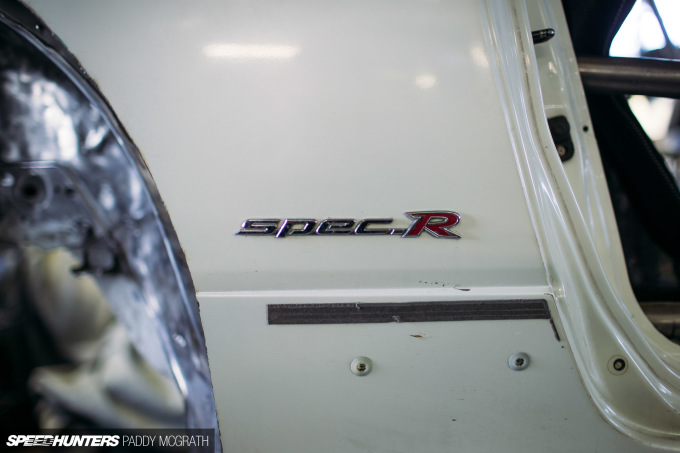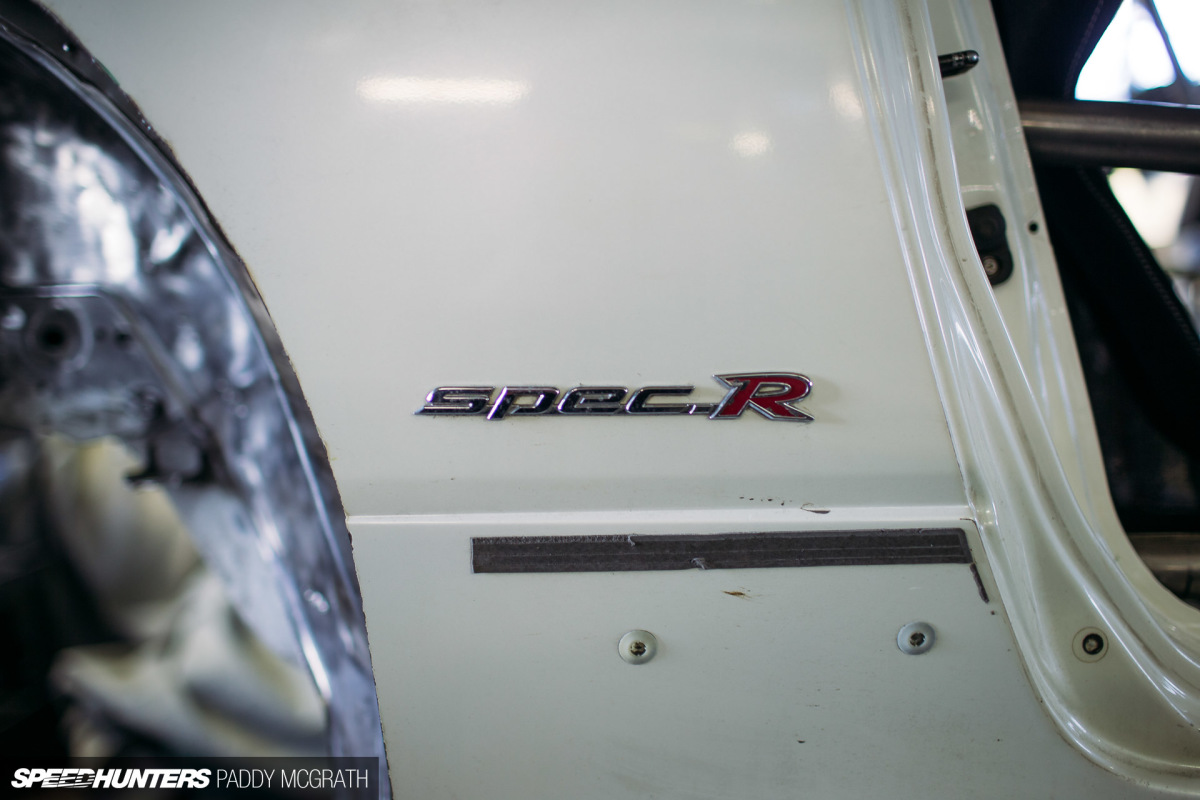 It was just before Christmas when I caught up with James and the Deane family for the first time since they announced their 2017 plans, and at this point, fabrication was almost complete on the S15 Nissan Silvia Spec-R shell. While D-Mac might have competed in his famous SR86 in Formula D before, this will be the first ground up Formula D-specific build out of Ireland.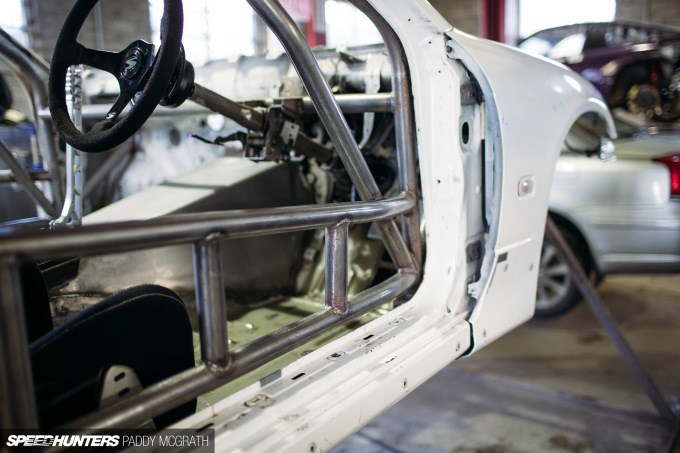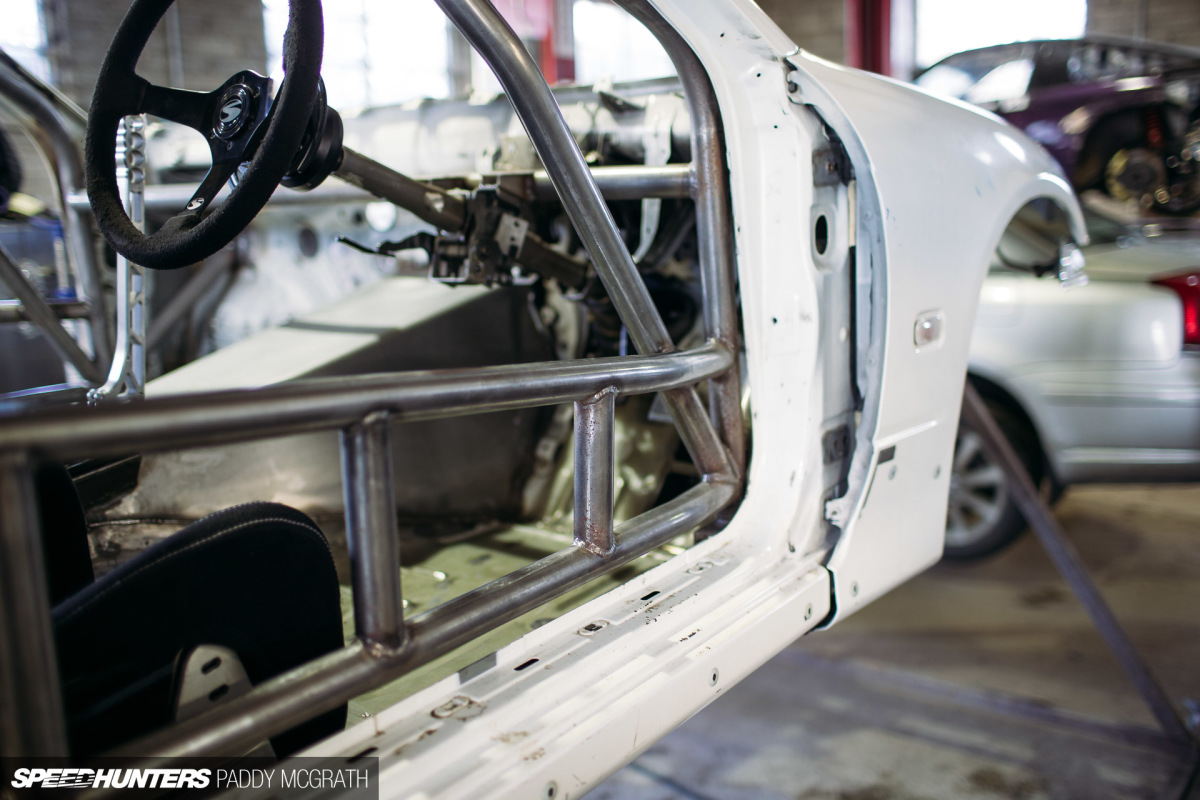 The Deanes have closely examined the FD rulebook to ensure the car meets the regulations. It would obviously be a huge issue to ship a finished car to the United States only for it to fail tech, so strict adherence to the rules is an absolute must. James would typically run door bars which protrude further out of the car, but this build has stuck rigidly to the specifications that Formula D has laid down.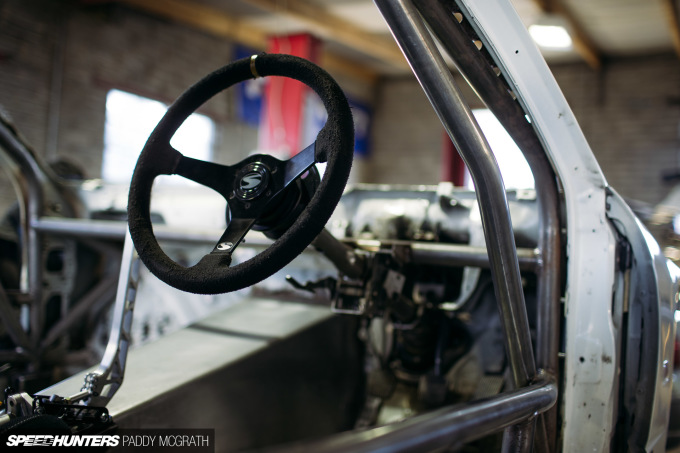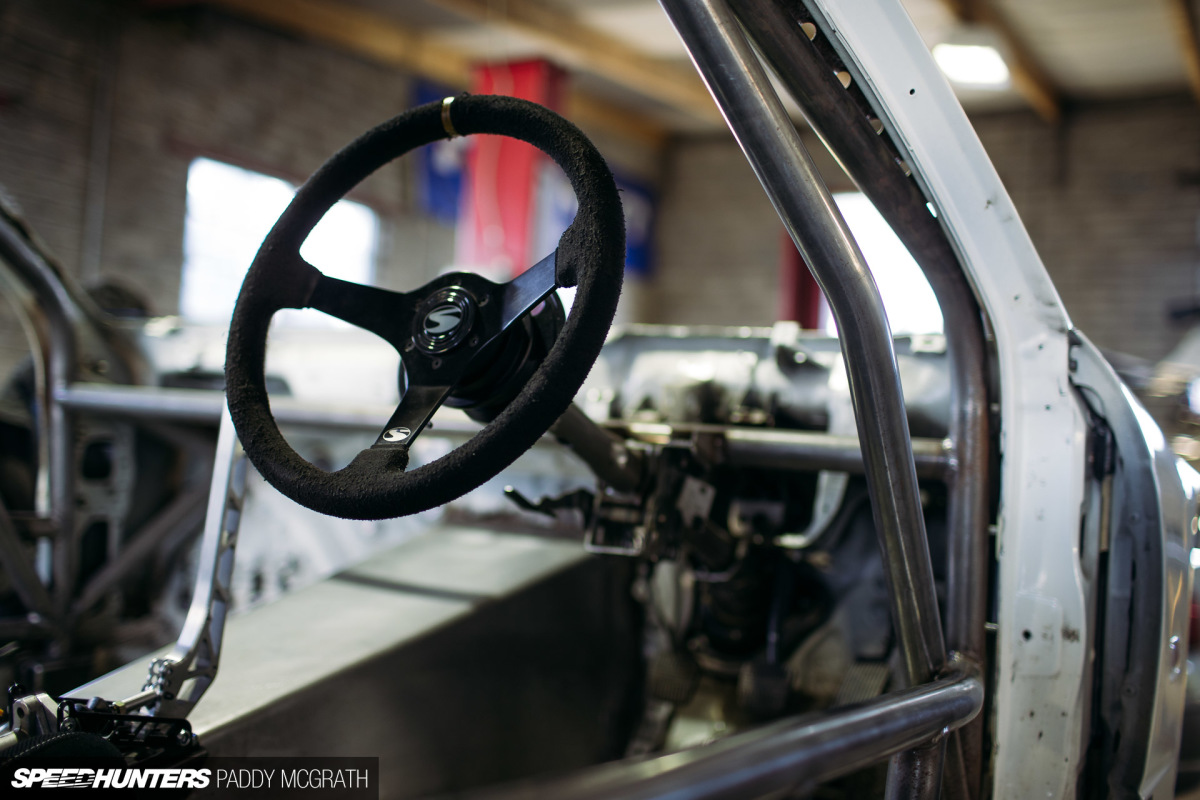 One thing that will go a long way to helping James settle this coming season is the right-hand drive layout of his car, because there's a lot to be said for driving a car that immediately feels familiar. While he has plenty of experience in left-hand drive cars, James was born and raised on the right-hand side. Over time, you build up natural automatic responses and instincts which have to be relearned when you swap to the other side of the car.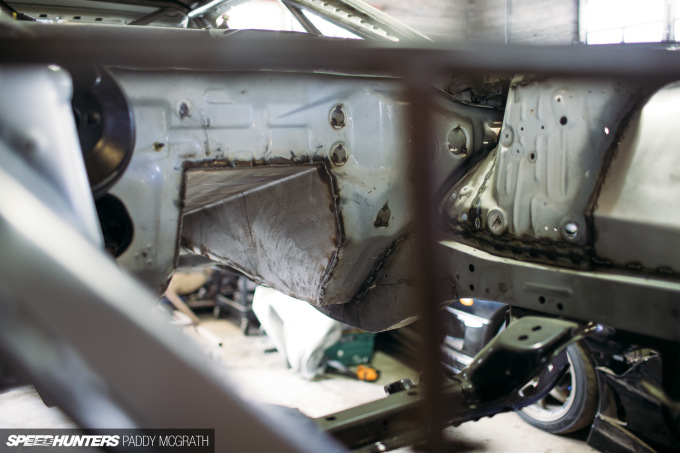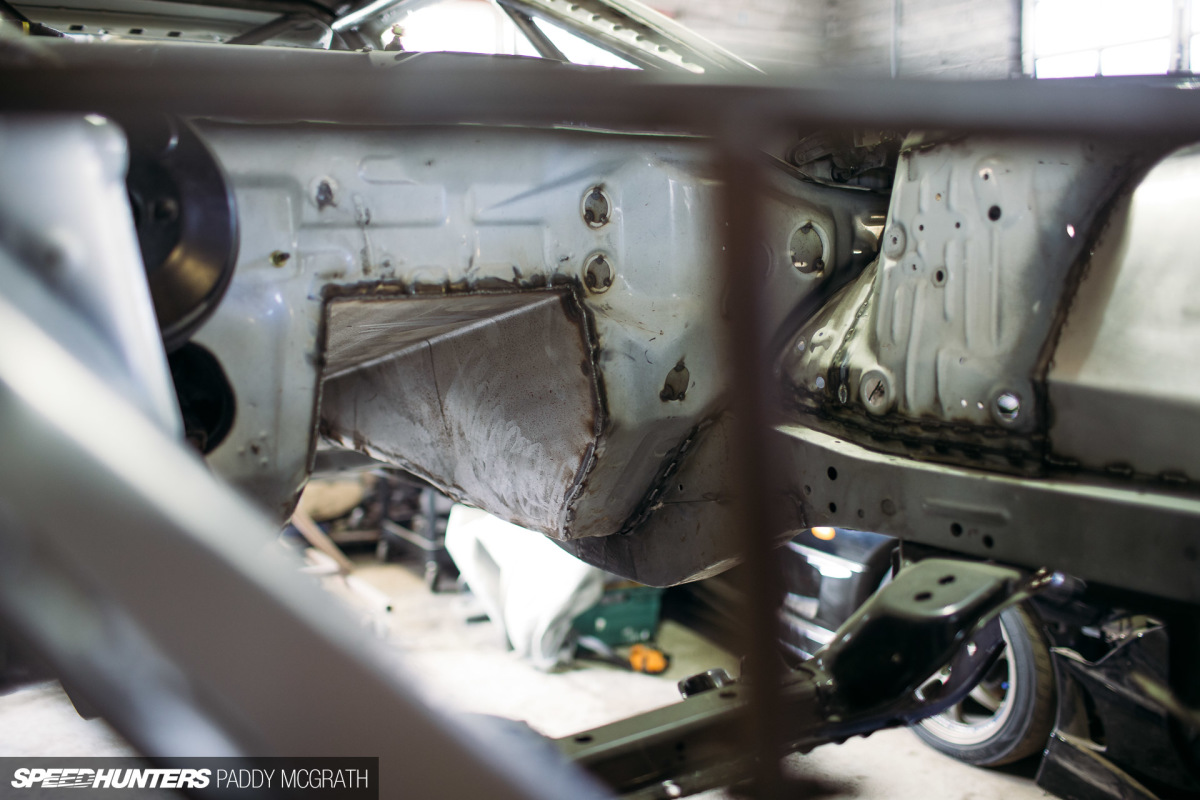 To accomodate the larger Quaife QBE69G 6-speed sequential gearbox, the transmission tunnel has been significantly expanded in size, with a neat single piece fabricated into the shell. At the time of this particular visit there was still some work left to finish the rollcage, with the harness bar behind the driver's seat still being measured up while the final seating position was decided upon.
A custom removable front frame will be used to support panels, lights and the intercooler while providing protection to the rest of the shell by being collapsible and absorbing any front impact.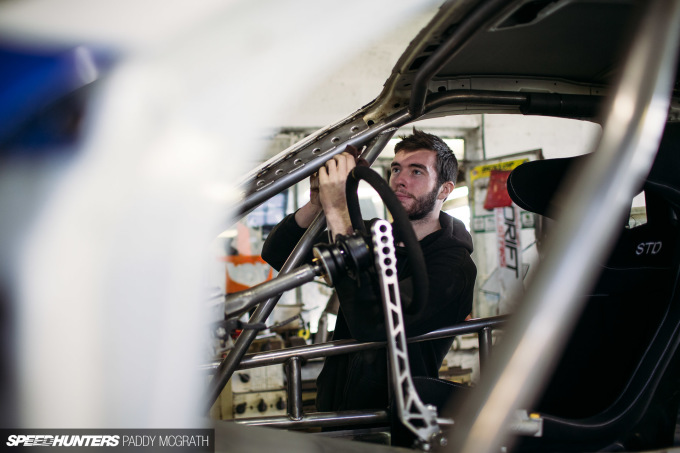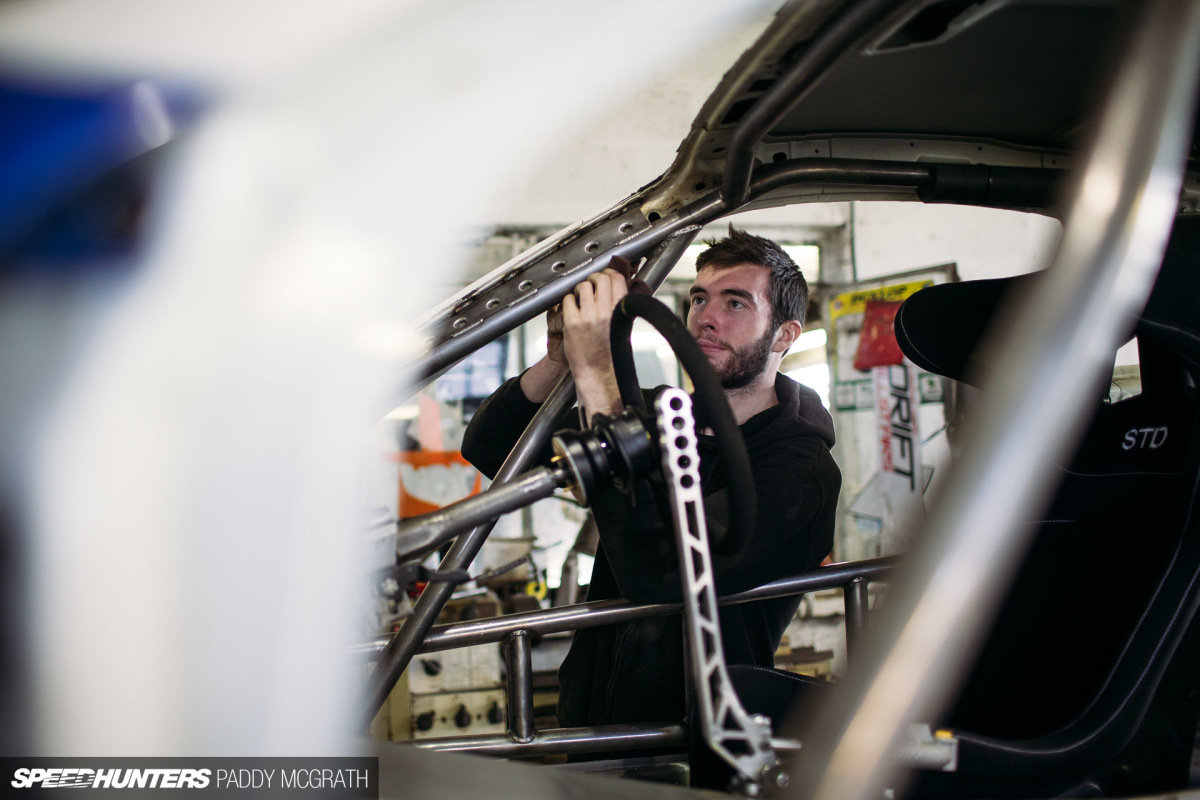 With over three months to Long Beach at this particular point, the team were happy with progress and the build was moving along as scheduled. That was all about to change though…
Tick, Tock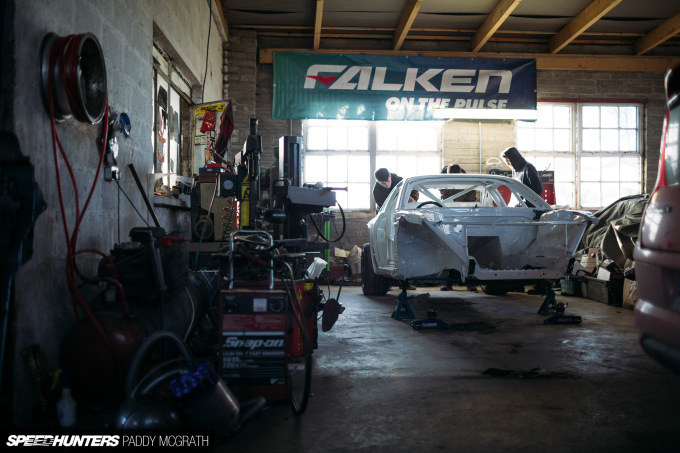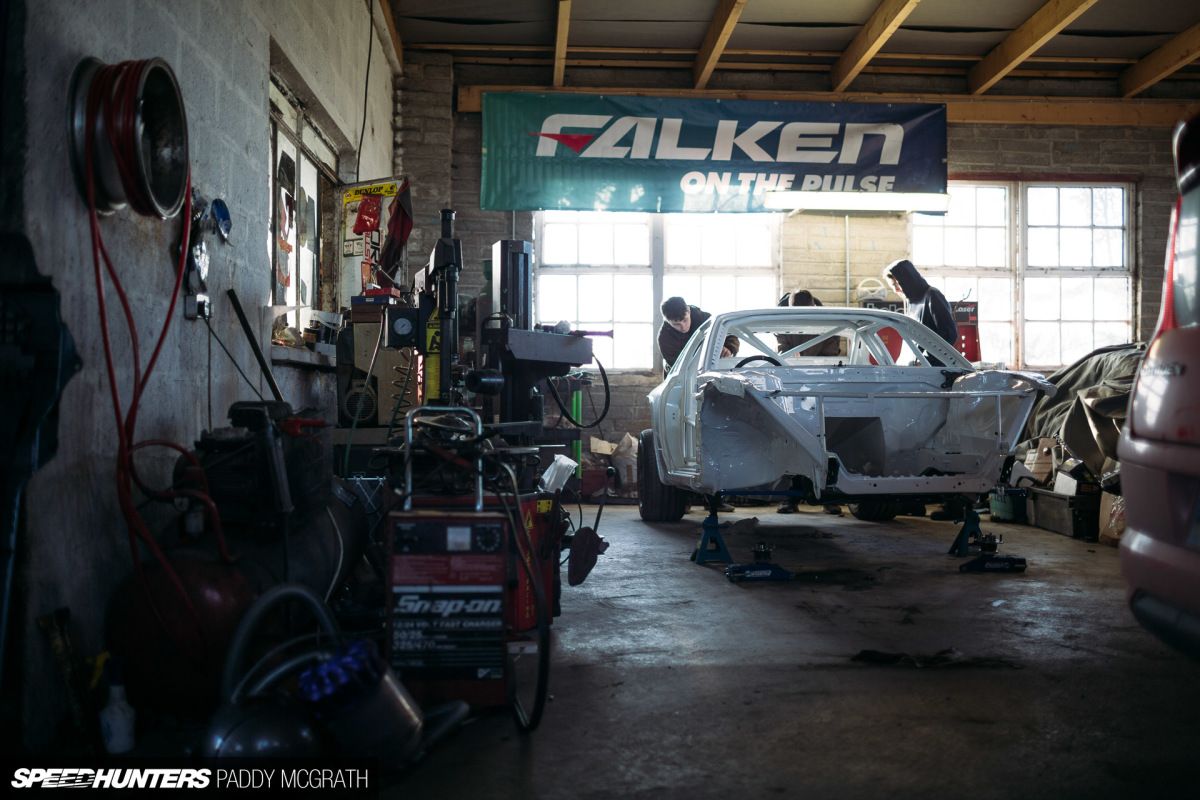 It would be exactly a month to the day when I made the long trip to the depths of the Cork countryside to catch up with James once more in January. The atmosphere this time was very different, and the car that should have been almost ready was still looking worryingly threadbare.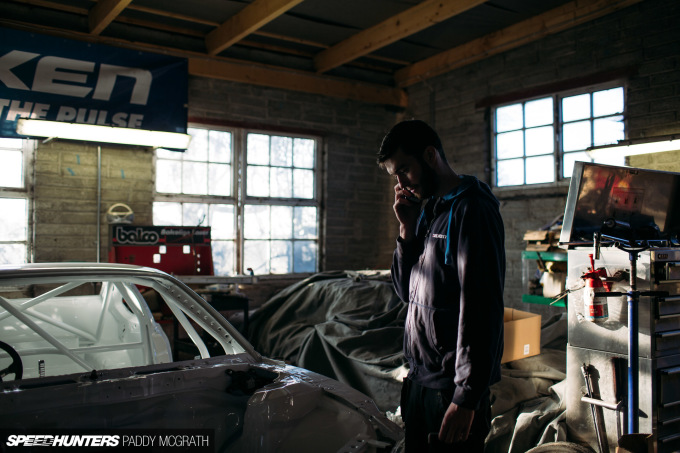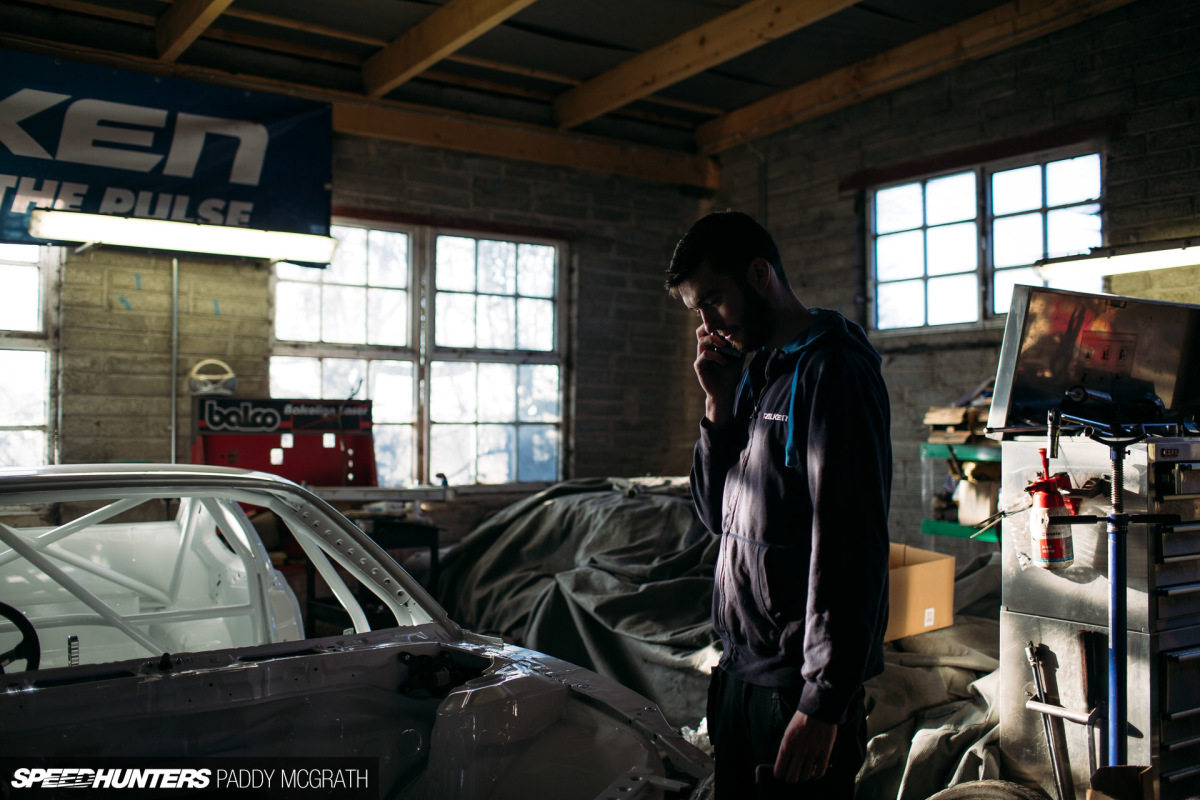 The positives first. The shell's fabrication was complete and had been treated to a brilliant pearl white finish by former Irish drifter Martin O'Meara. Despite the fact the car will be wrapped completely with its livery, the paint finish was as good as any feature car that I've shot in the last few years, the pearl finish adding a sense of interest and depth to what is typically a very ordinary colour.
The extra clearance required to run the Falken Azenis RT615K+ in 295/40R18 at the rear is pretty vast, and for good reason – it's a lot of tyre. The rear mounted radiator – because drift car – was being trial fitted at this point, too.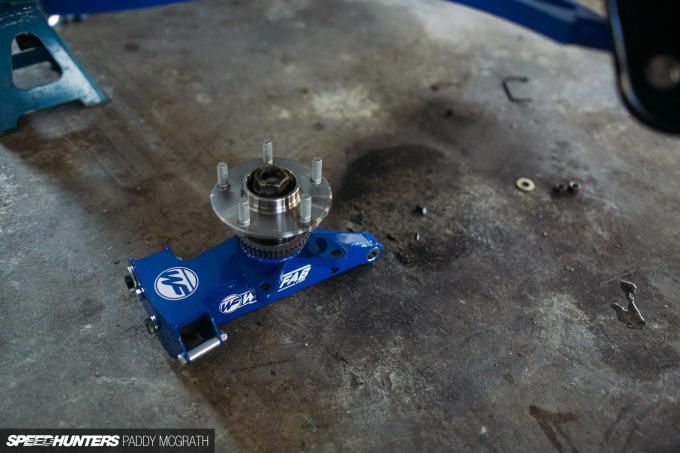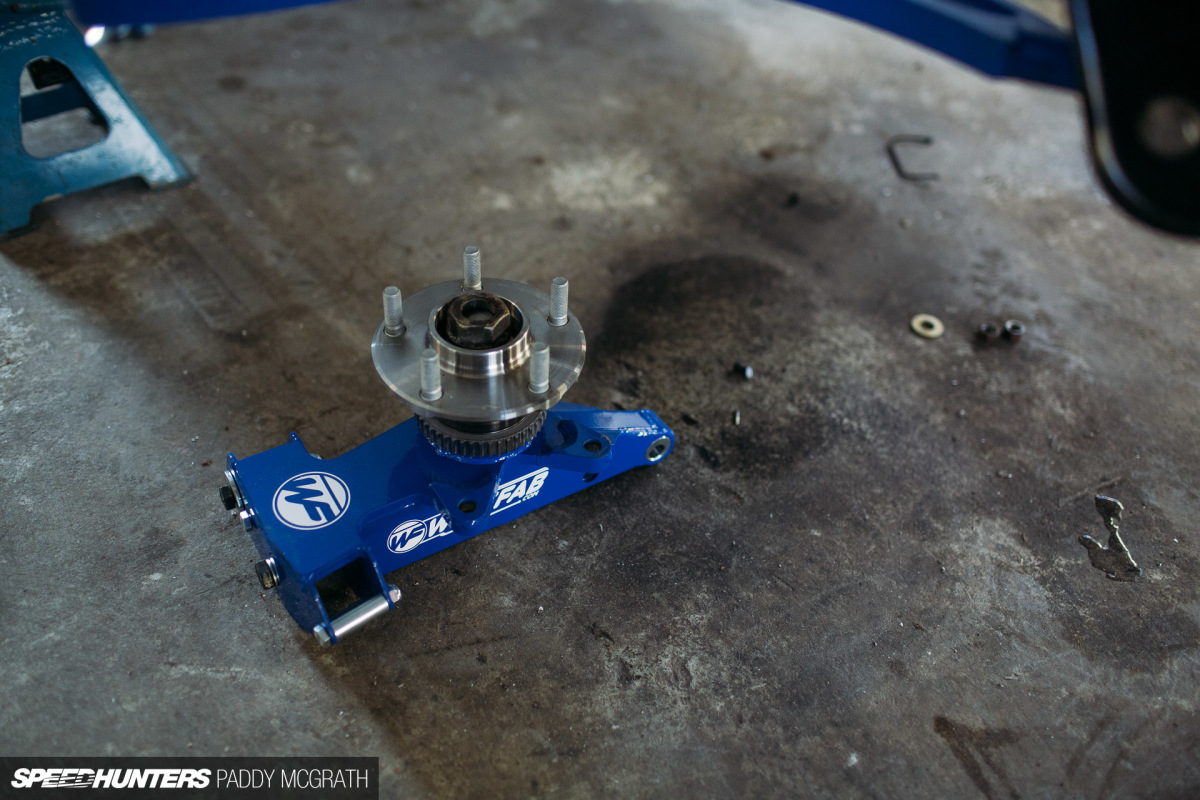 The front subframe and steering rack had been installed and the team were in the midst of installing the front Wisefab setup. Every part that will go on from this point will either be brand new or cleaned and painted before installation. The satisfaction from putting new parts on what is essentially a brand new shell must be glorious.
I don't think I'd ever want to drive it.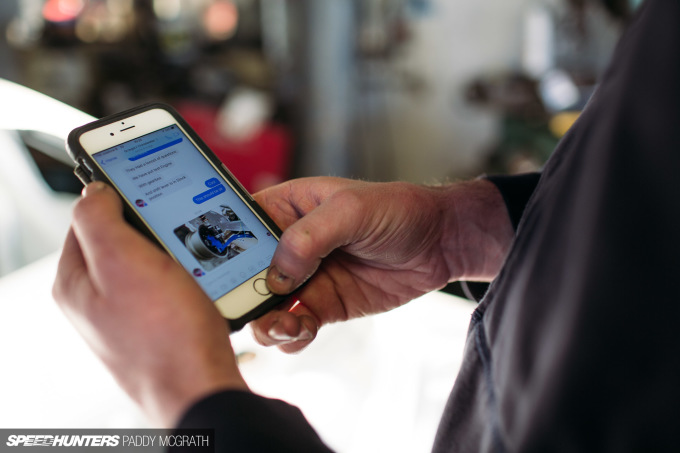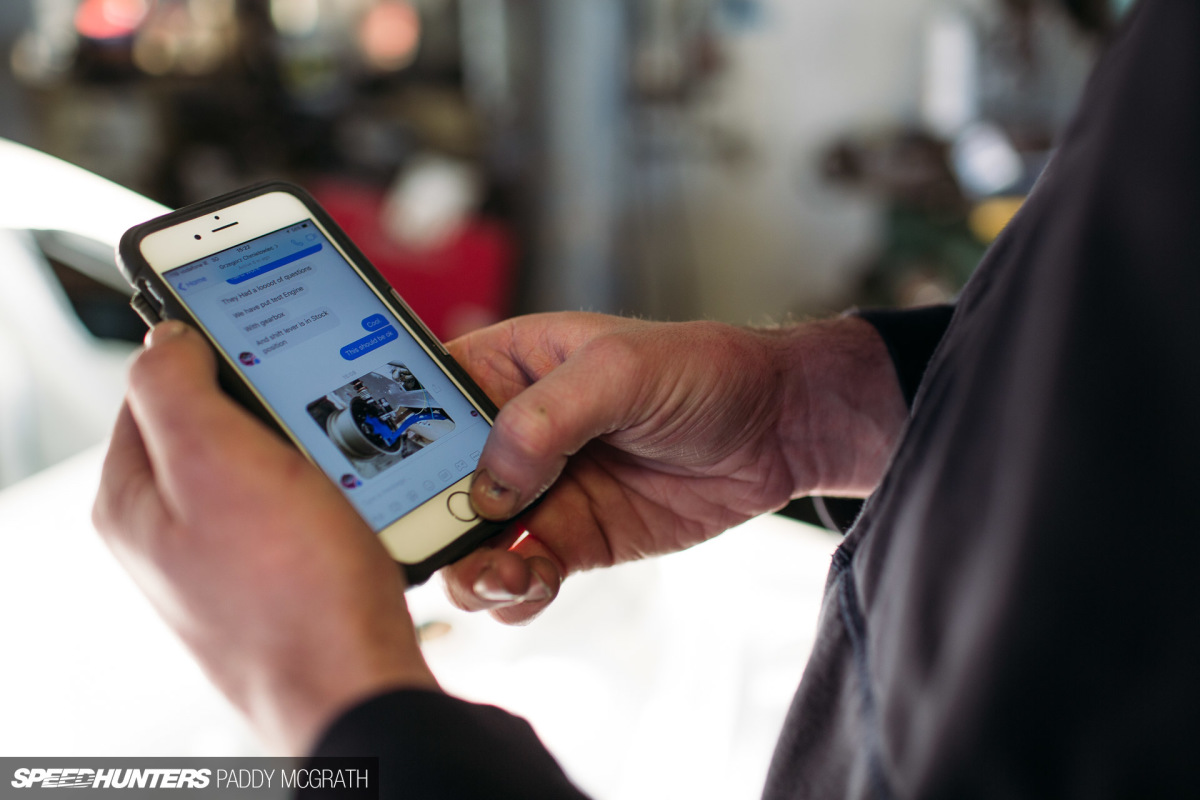 Conversing with Piotr's team and receiving updates from their timezone, I could sense James' frustration that his build was behind the Polish side of the Worthouse Drift Team. It was through no fault of his or the team, rather outside factors (shipping companies, customs etc.) had significantly slowed the good progress that they were making.
Where before Christmas they were ahead of everything, they now found themselves in the unfamiliar situation of playing catch up, something I would never associate with James or Deane Msport. They're not a last-minute sort of crew.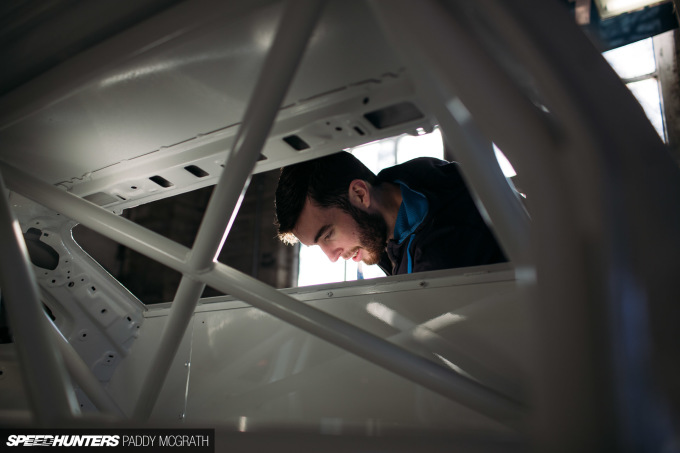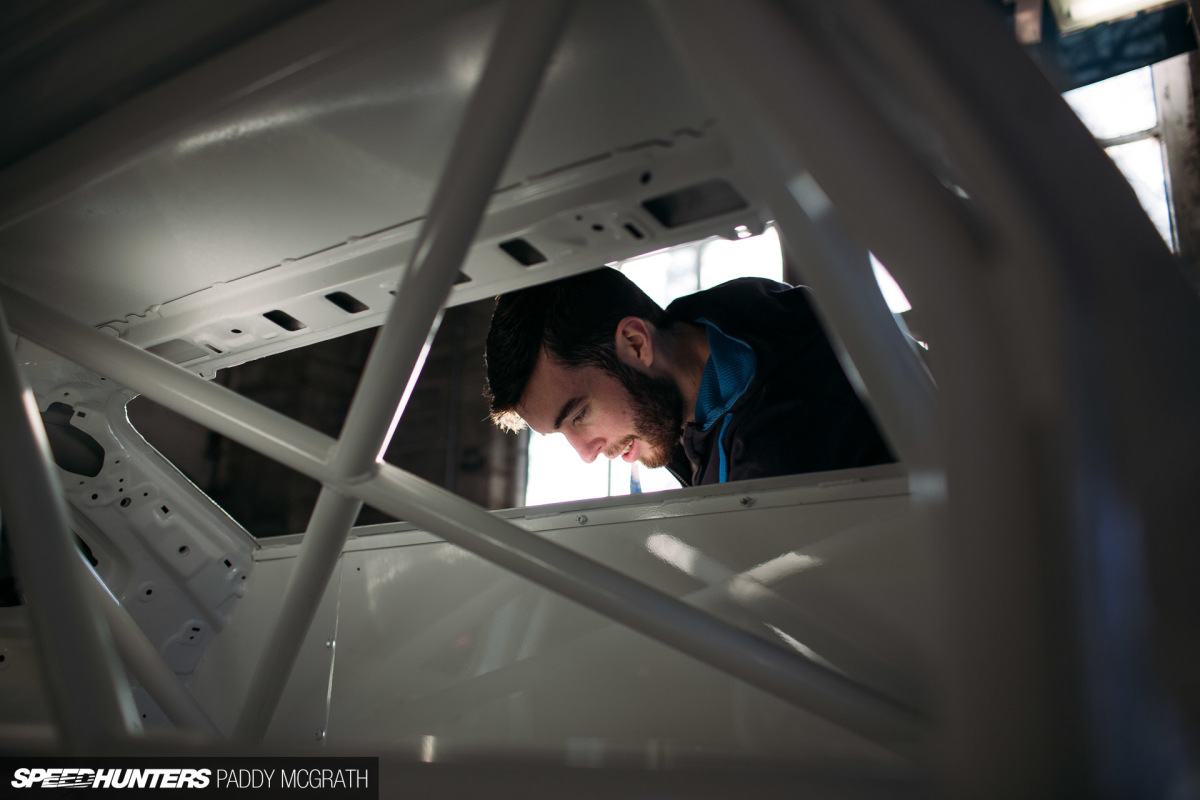 While James has earned the nickname 'The Machine' due to his clinical and efficient driving style, it doesn't mean he's devoid of emotion or doesn't feel the pressure when it comes down to it. I knew he was stressed and a bit pissed off, but rather than allowing himself to become overwhelmed, he kept busy by working on the few small parts that he could.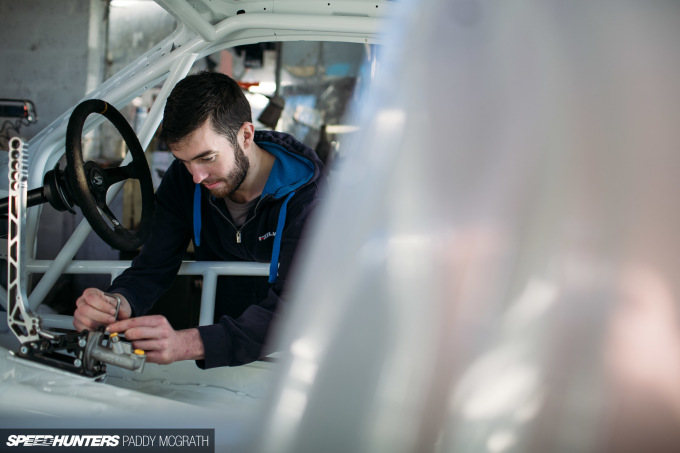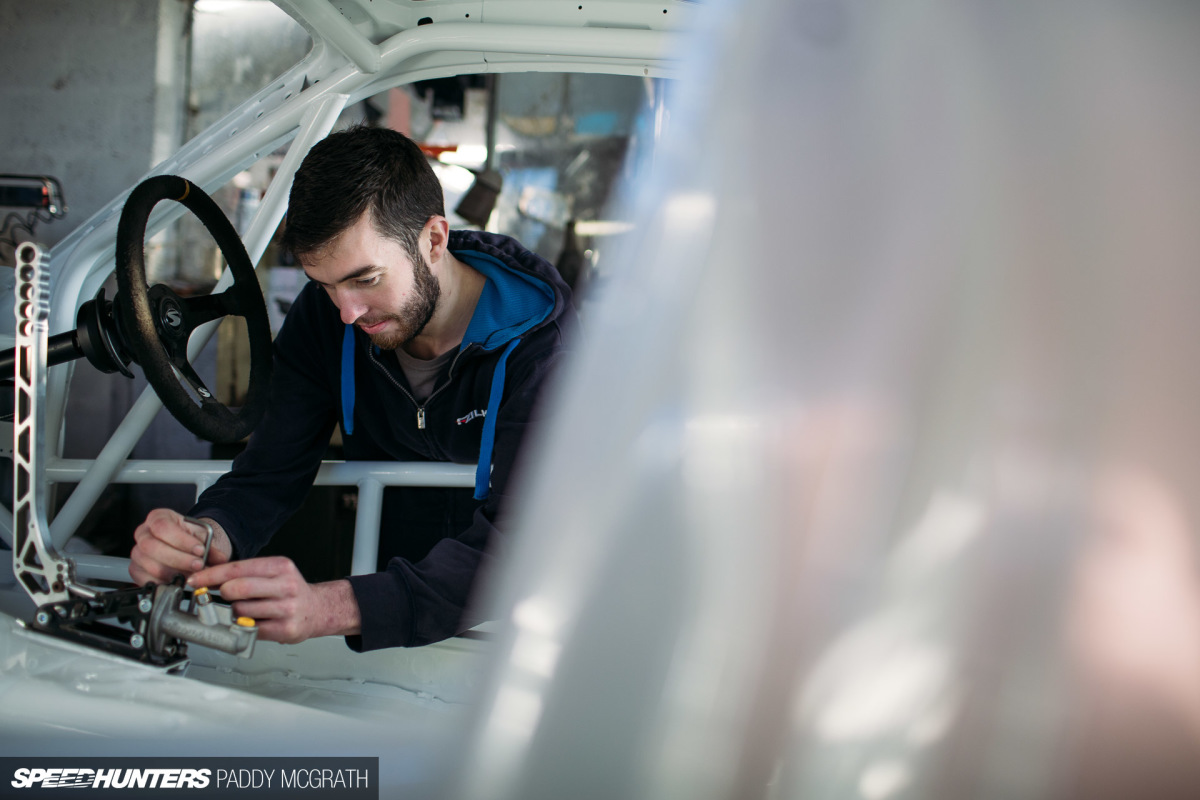 James is an average guy who has sacrificed more than most will ever know to get where he is. He is incredibly organised though, with a remarkable eye for detail, and is not the sort to leave something to chance. It's why he can quite often be found at events cleaning his car and relaxing while others are stressing and panicking over last-minute repairs or upgrades. That's not to say he can't cope with pressure either…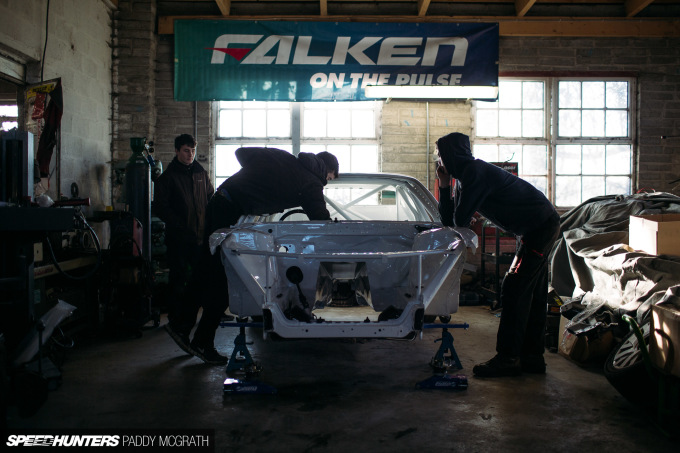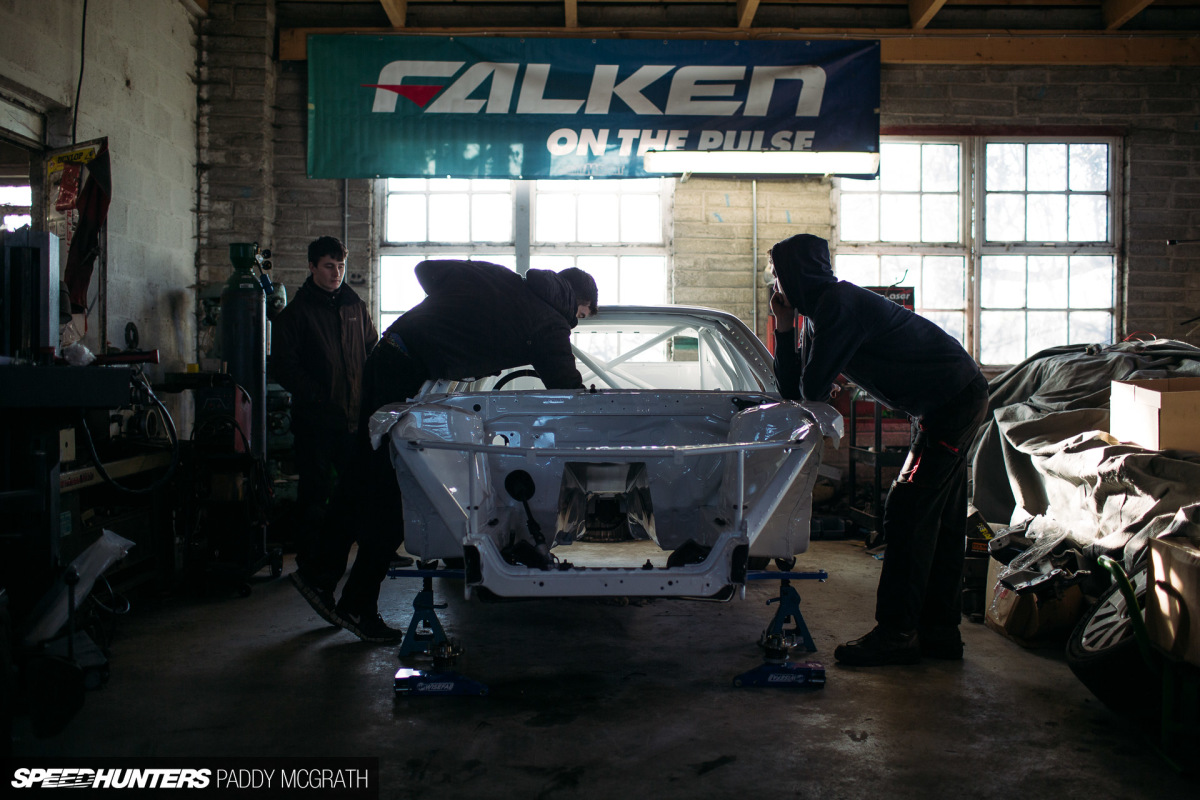 From the moment this photo was taken, there were just two months and 12 days to Long Beach. It definitely didn't feel as long an amount of time as it would have before Christmas.
The clock is ticking, but this story is really only now just beginning. There's a long road ahead which will almost certainly have unforeseen twists and turns, but I have total faith that both cars will be ready and on the start line on March 31st. I'm just excited at the process of getting them there, and then the prospect of a full season of competitive drifting ahead.
But, let's not get ahead of ourselves just yet.
Paddy McGrath
Instagram: pmcgphotos
Twitter: pmcgphotos
Facebook: Paddy McGrath
paddy@speedhunters.com