There Is A Meaning To It All
A new McLaren 650S and a 40-plus-year-old Mazda RX-3 might seem like a strange pairing of cars, but what you're really seeing here is inspiration.
If you've come to the assumption that Liberty Walk just happens to do what it does out of chance, then you are quite wrong. You see, there is a lot of meaning to what Kato-san has been attempting to do with his LBW aero kits since he first slapped overfenders on a Lamborghini Murciélago. The 'W' in LBW stands for 'Works' and it's something I've touched on quite often over the years when talking about this ongoing trend. Works was the term first given to race cars prepared by manufacturers back in the late '60s and throughout the '70s.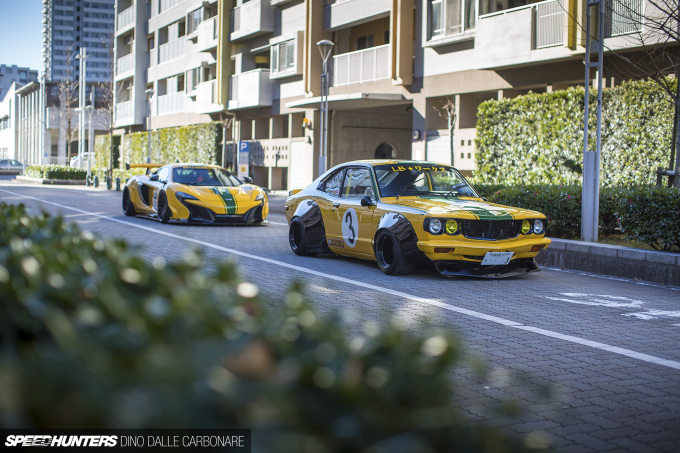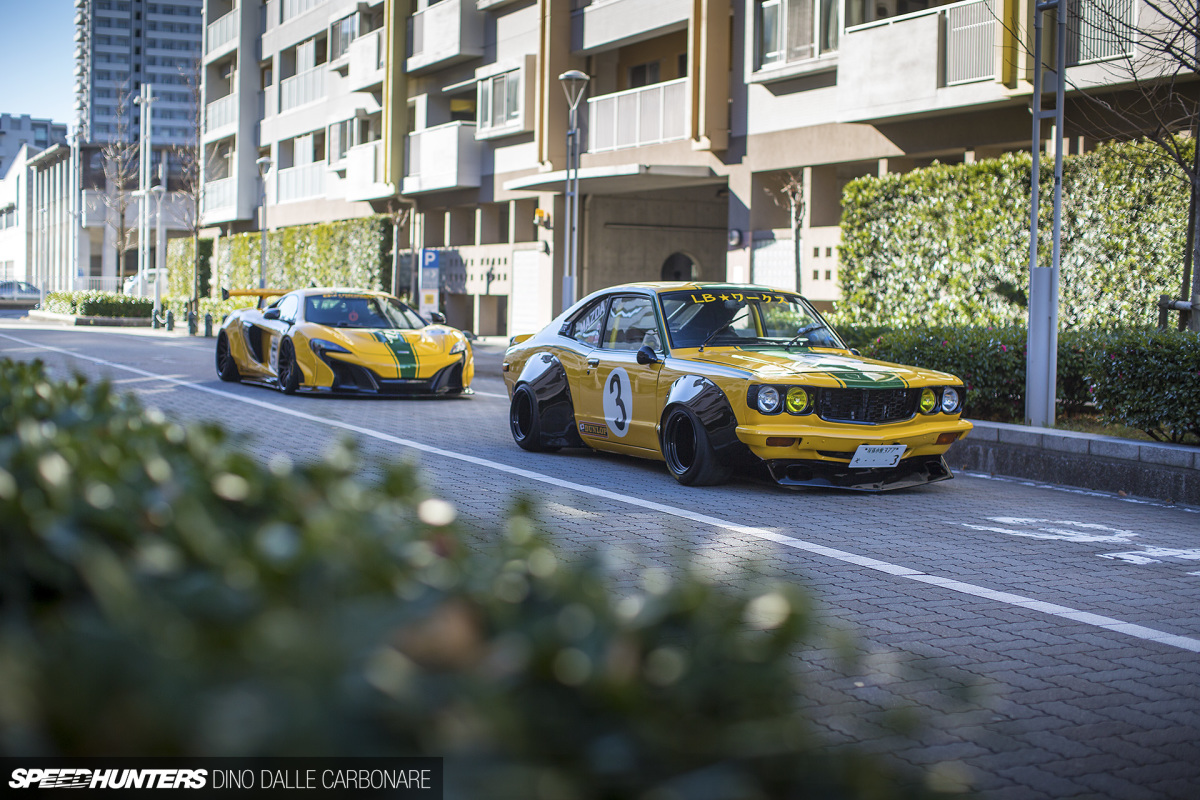 When Japanese motorsports was in its infancy, base cars for legendary endurance races like the Fuji Grand Prix were nothing but stock production cars that had been gutted out, mechanically modified and visually altered with these great old flares – works fenders – to accommodate gumball-sized slicks mounted on ridiculously wide wheels. These cars kicked off a real movement with enthusiasts, who forever since have been emulating the looks on their own street cars.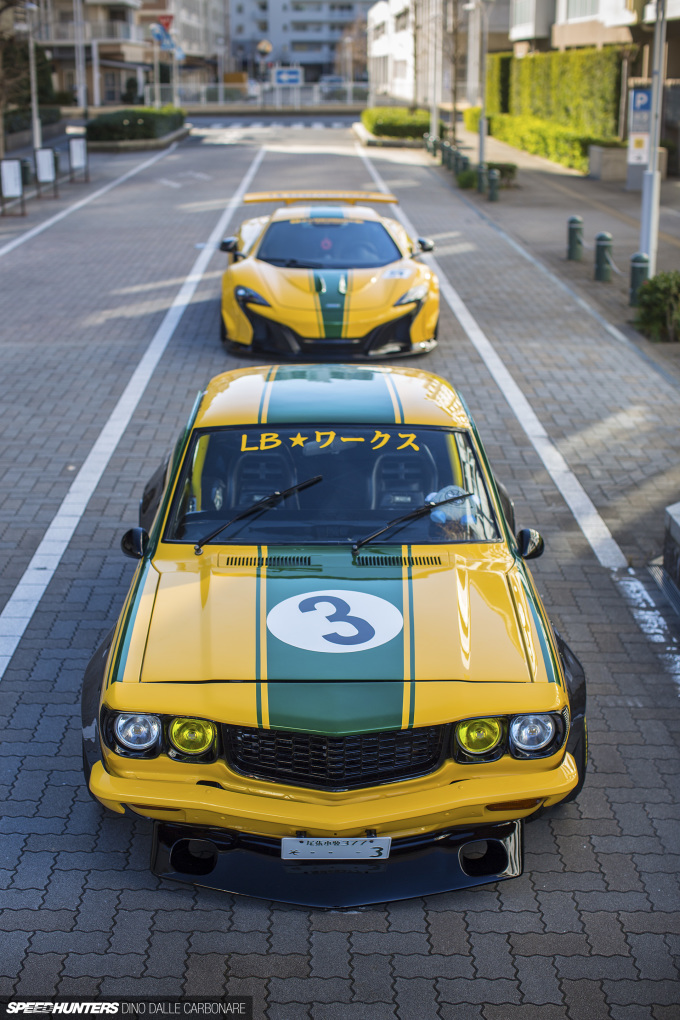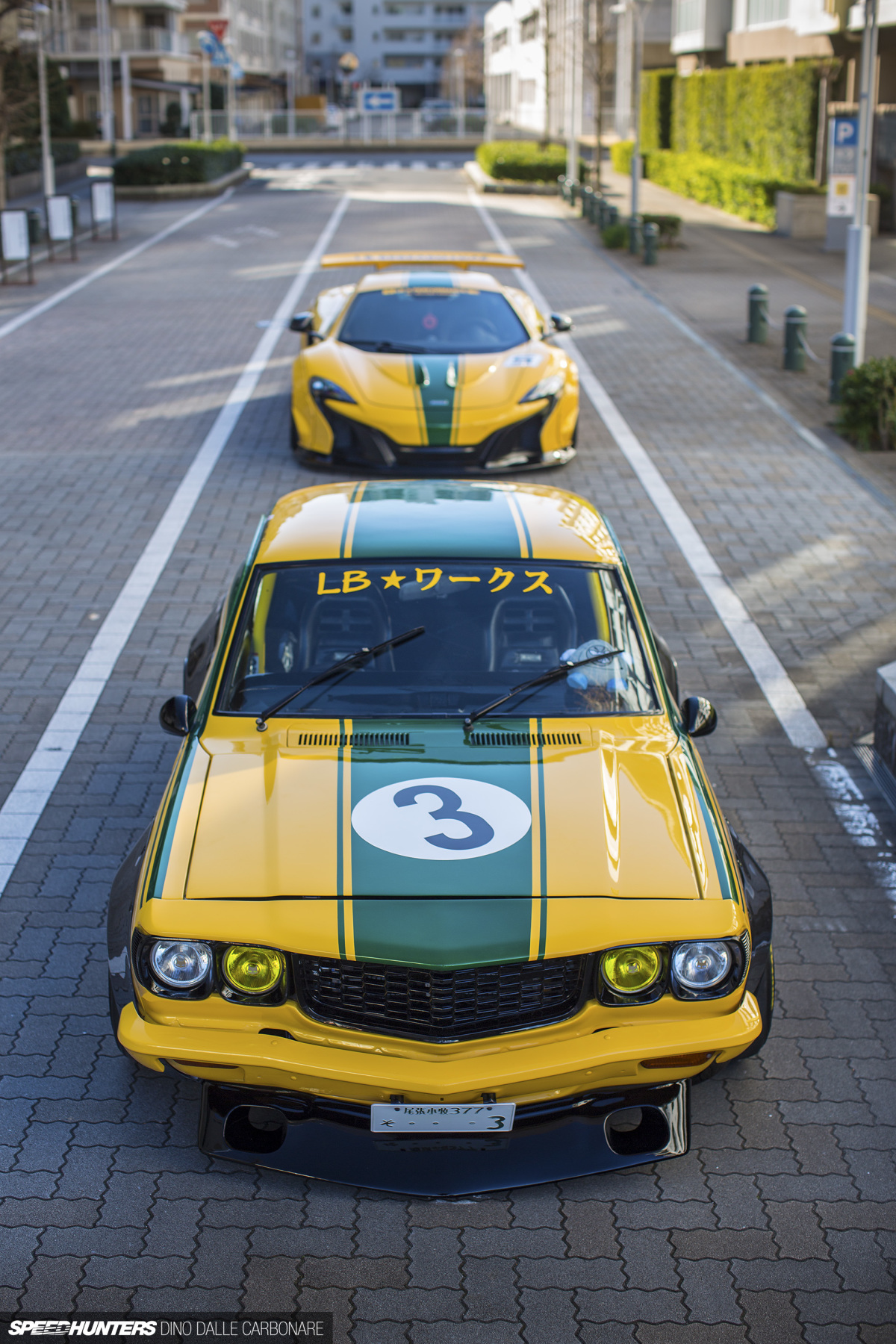 The works look ranges from subtle little flares on Hakosukas all the way to stupidly widened shakotan cars of every type. Kato-san has always enjoyed this style, owning quite a few of these slammed and modified vintage rides, and the Mazda RX-3 he presented at the Tokyo Auto Salon this year is his latest addition.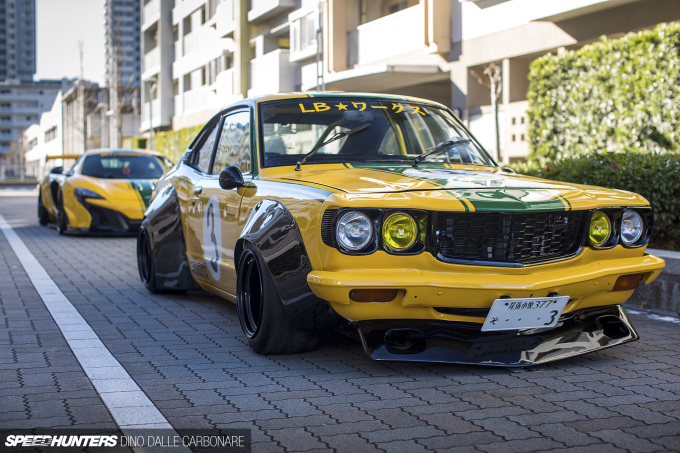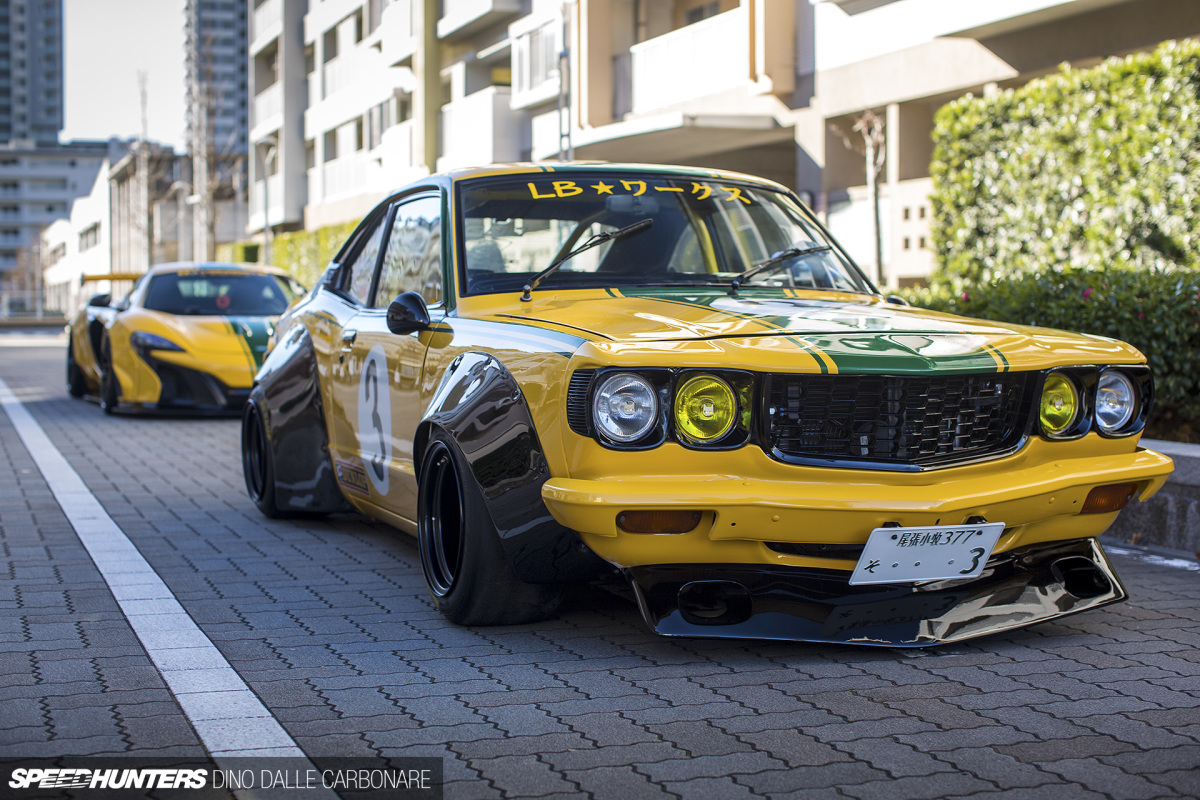 Painted in the same colors as the LBW McLaren 650S we saw a couple of days ago, this Savanna coupe is a perfect example of why Liberty does what it does. Infusing that works feel into modern-day supercars may sound like something very difficult to pull off, but it's safe to say that Kato and his team have done it quite successfully.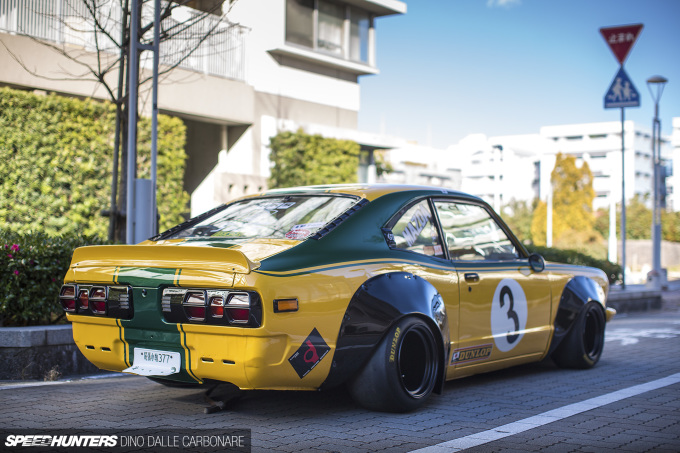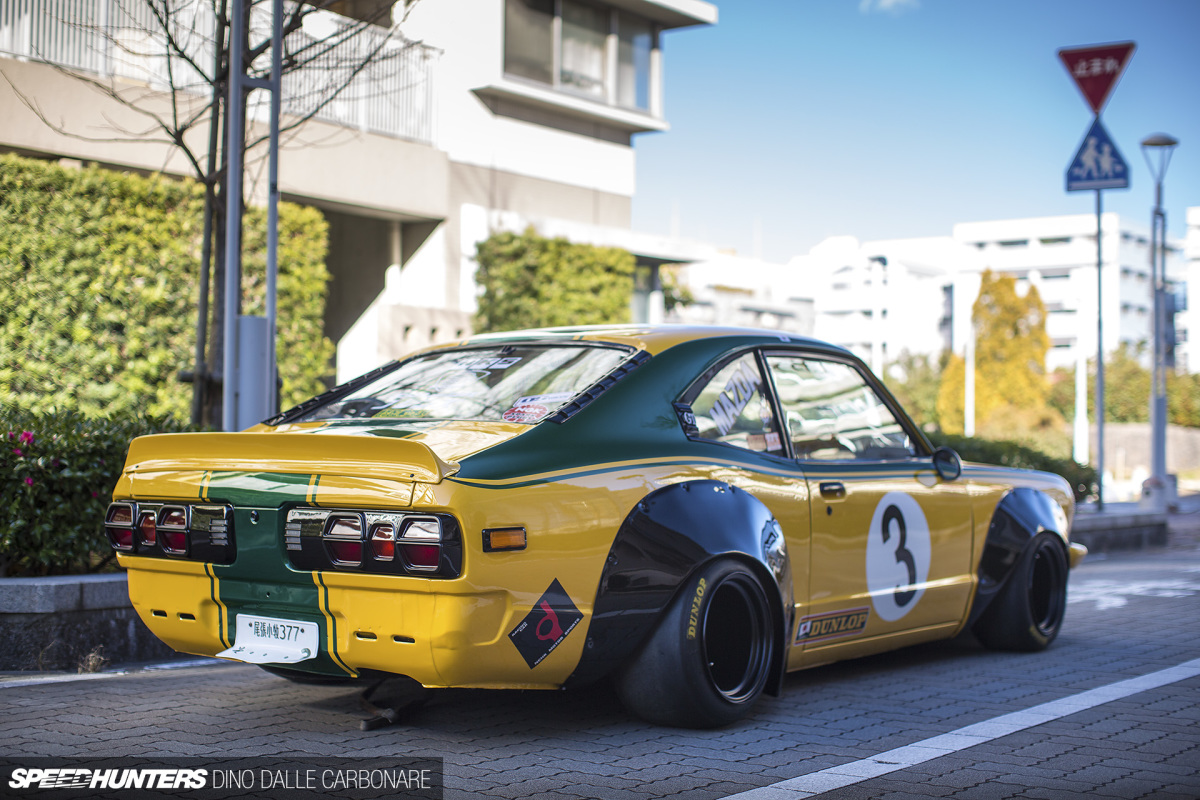 Joining cars like his S30 Fairlady Z, the blue Kenmeri, the C130 Laurel, Hakosuka and Yonmeri Police car, the little Mazda will fit right in with the colorful collection, following suit with the overall look but presenting a very different take on things.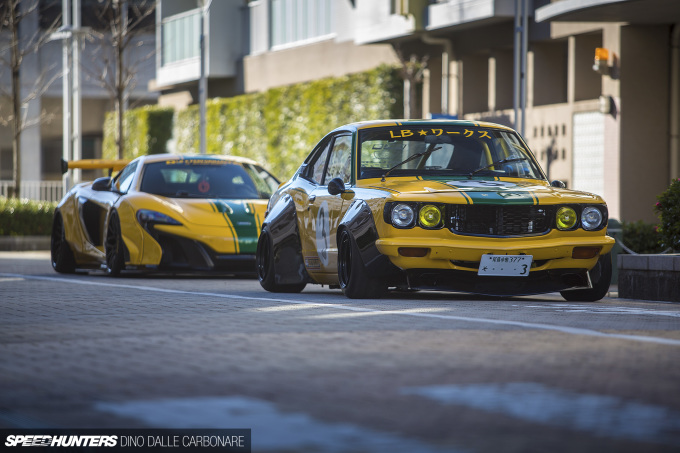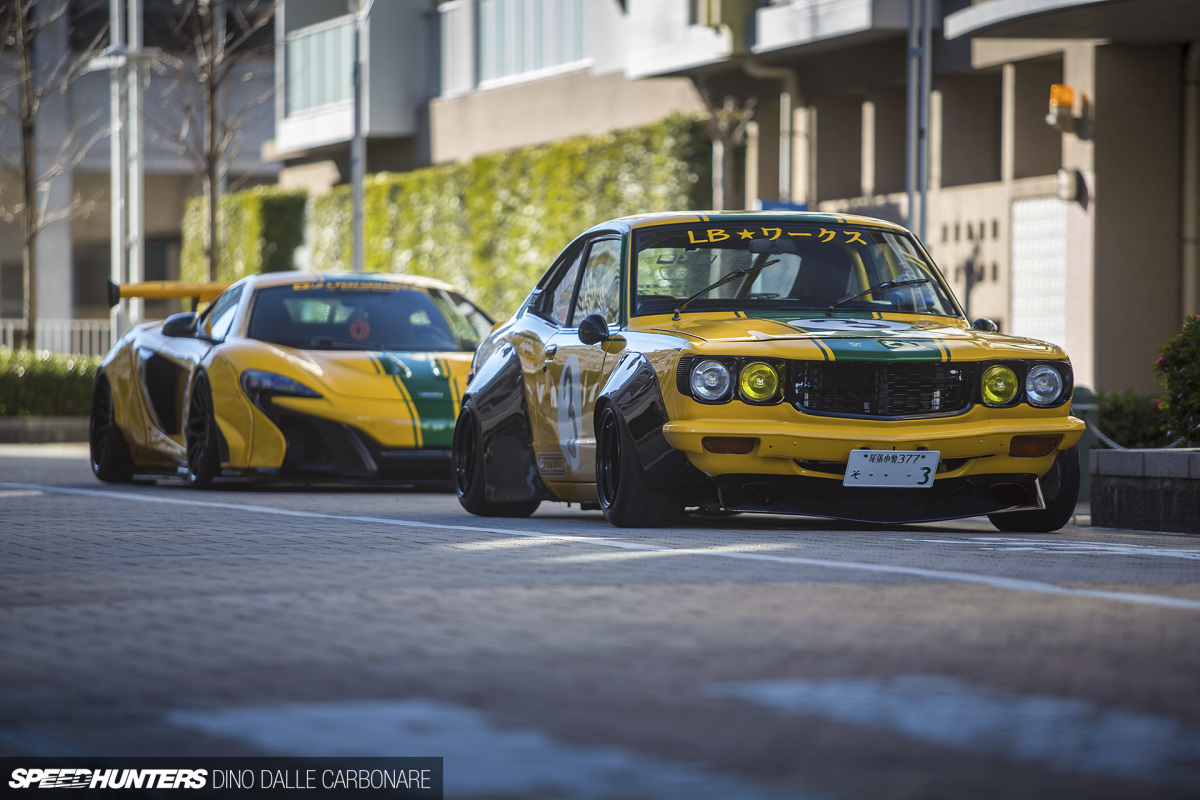 We must first talk about the overfenders, which closely resemble those fitted to later JTCC RX-3s, and give an almost Kaido Racer presence. The fronts don't look too outrageous depending on the angle you view them from…
But the rears are comically gigantic, pushing out the Mazda's hips dramatically. For perspective, those 300-wide Dunlop slick tires at the rear sit almost entirely outside the original body line.
As for the ride height, that's something taken care of by AirREX air suspension. Yes, it's an unconventional approach for a car like this, but perhaps not too surprising given it's a Kato creation.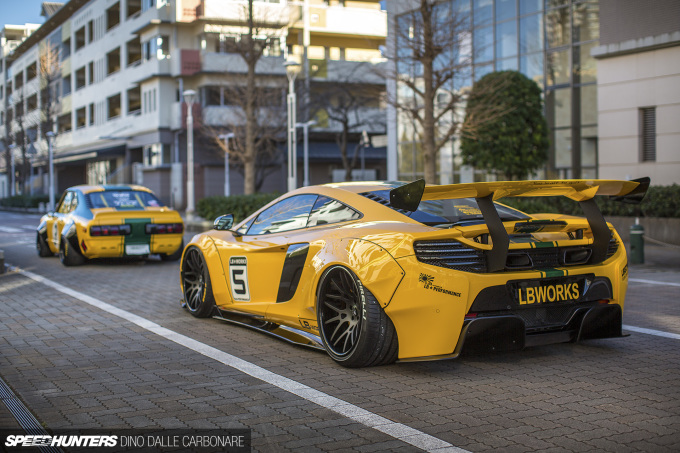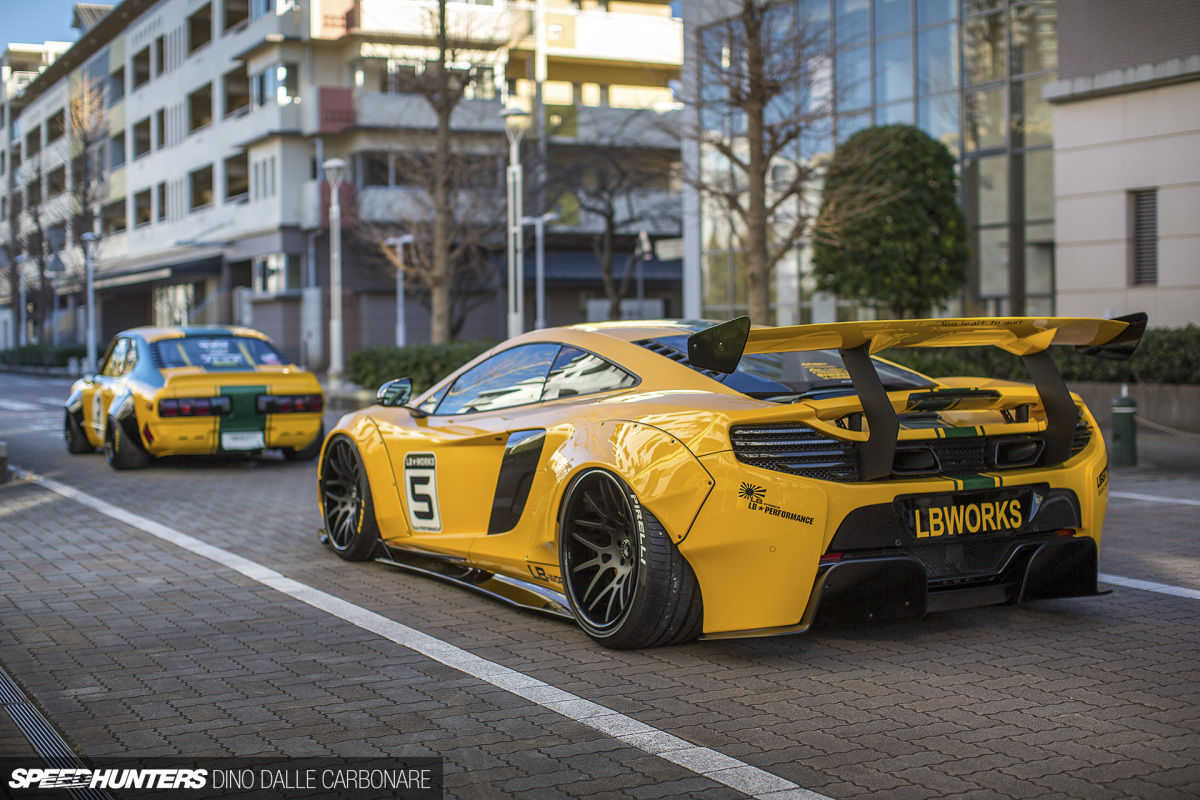 It's impossible to not draw parallels here. These two cars are such different beasts, yet are strangely linked; it almost makes you confused to think about it.
One Angry, Pissed-Off Rotary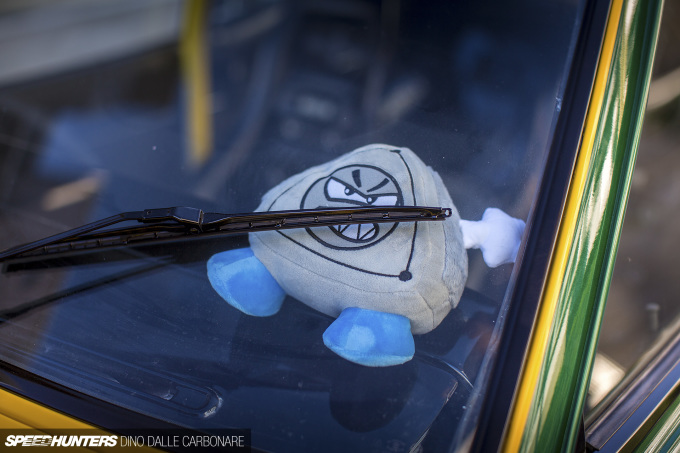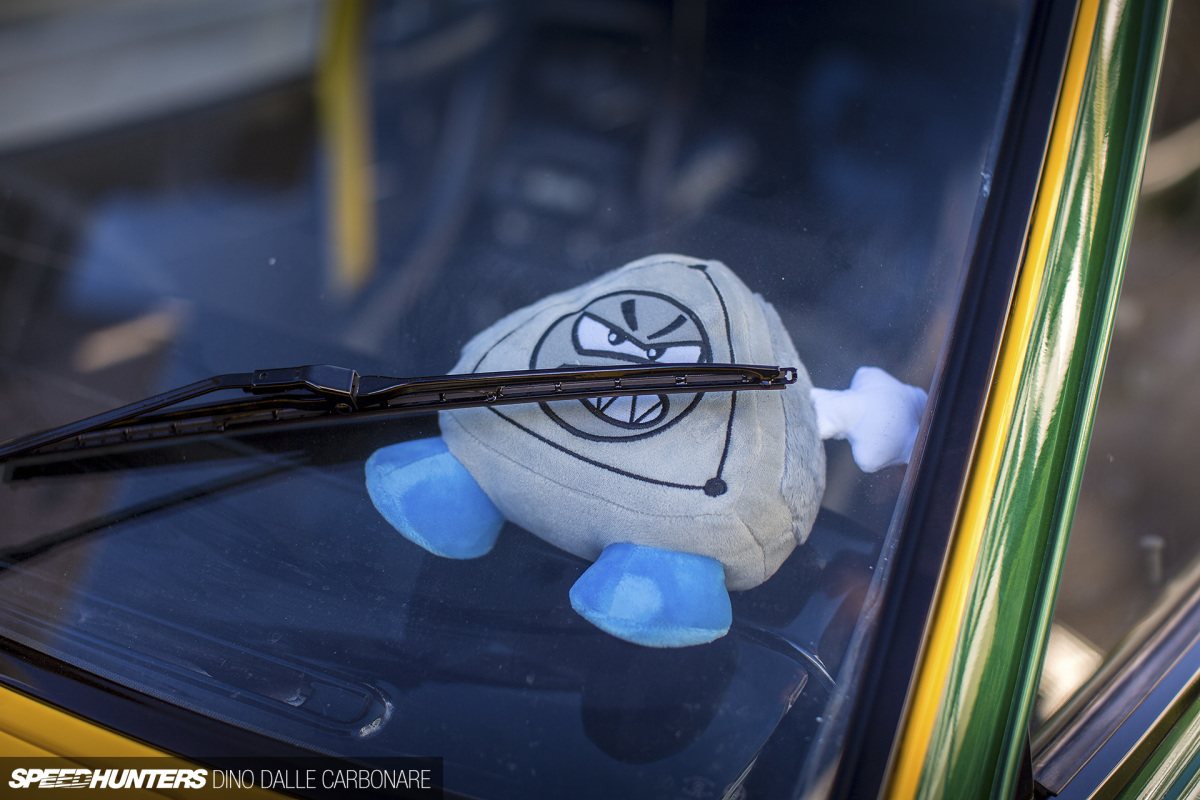 Kato-san never fails to give attention to the important parts of a car, and I loved the little pissed-off rotor plush toy sitting on the dashboard. It's the perfect representation of what this little angry rotary-powered car is all about.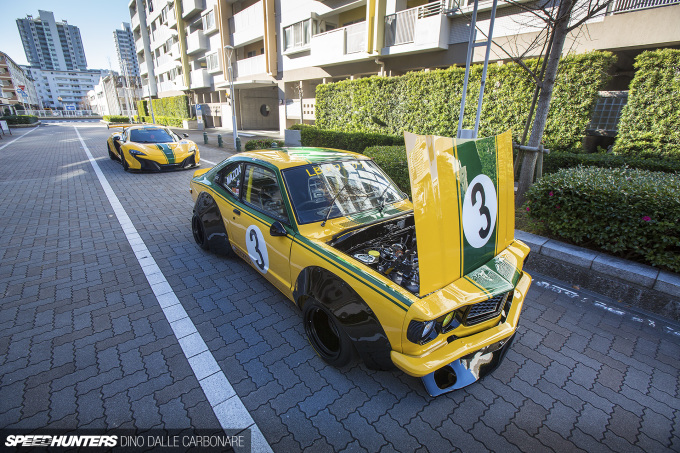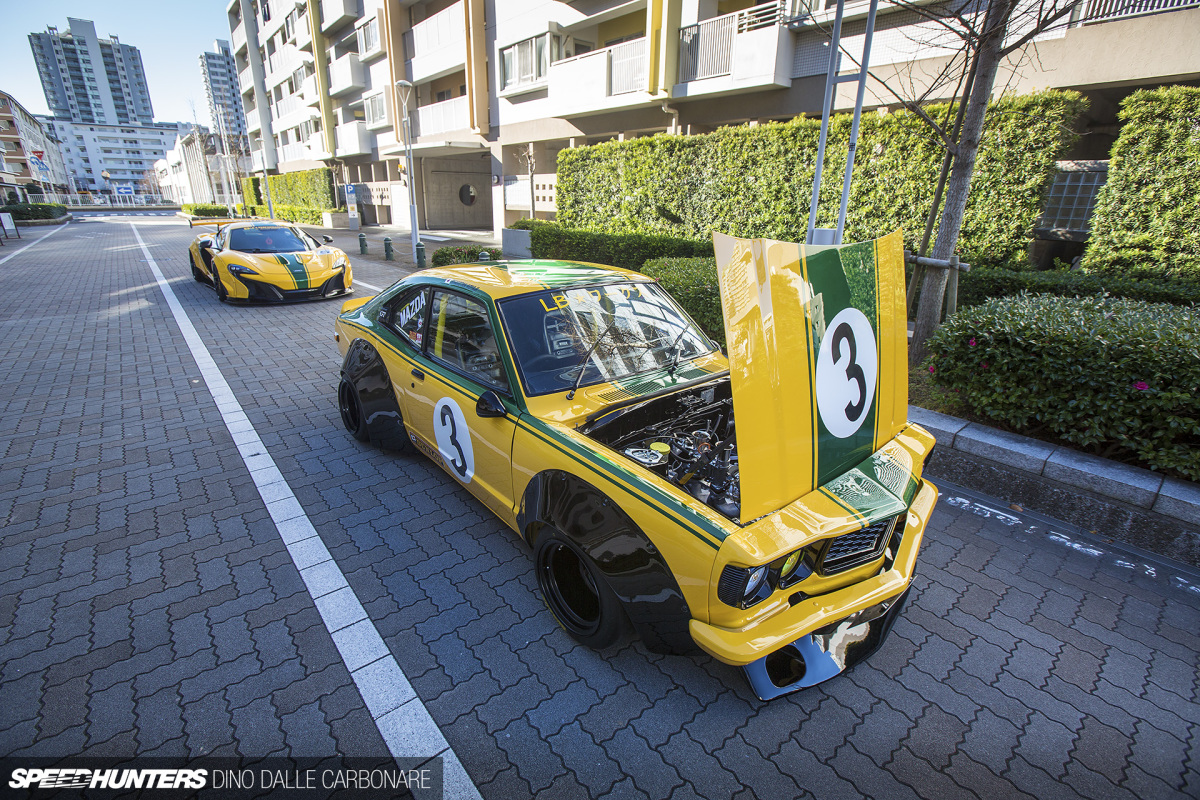 Up until this point of the shoot I still had no clue just how angry the tuned 12A under the hood really was though. The LBW staff told me that we couldn't crank the engine into life as it had no exhaust, only headers, and it would be stupidly loud. I didn't realize just how loud until later in the day, and I was left speechless for a good few seconds.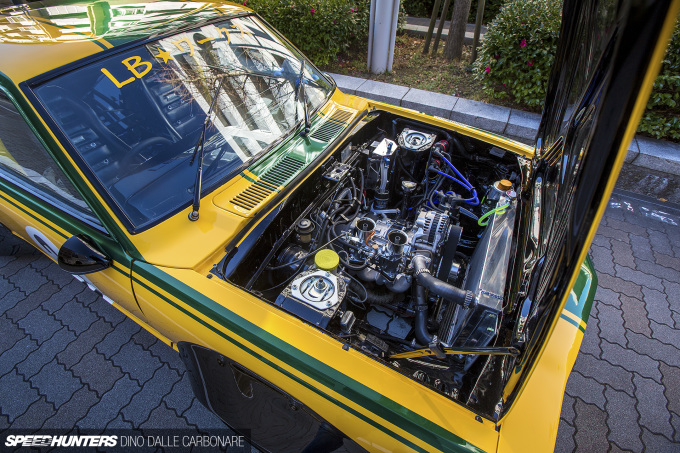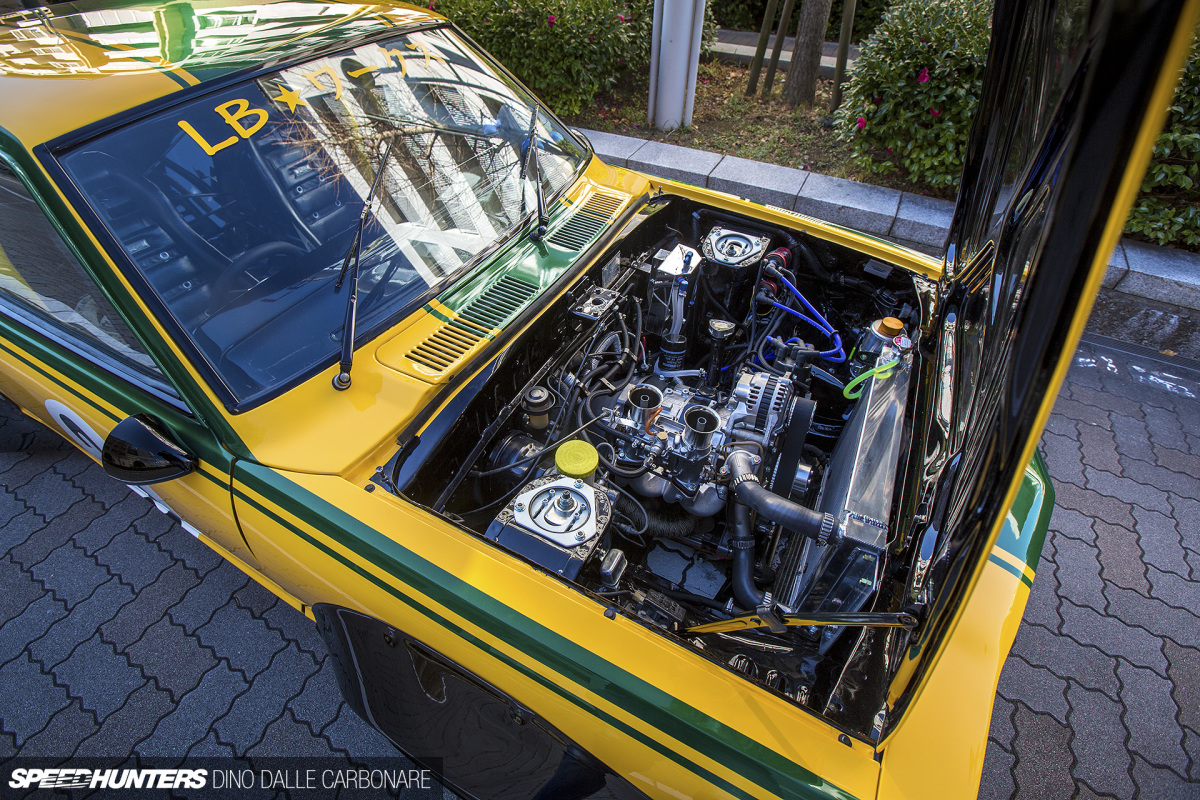 Had the twin-rotor motor been fired up in this quiet Chiba neighbourhood, I'm pretty sure we would have all been arrested on the spot. I kept thinking in my head, how on earth can such a little engine make such a gigantic noise?
For the engine build, Kato-san called in the professional help of rotary tuner Team Miyoshi, who took the 12A apart and gave it a new lease on life with a session of bridge-porting. Fueling is taken care of by a Weber 48 IDA carburetor, which is the first thing you see when you pop the hood.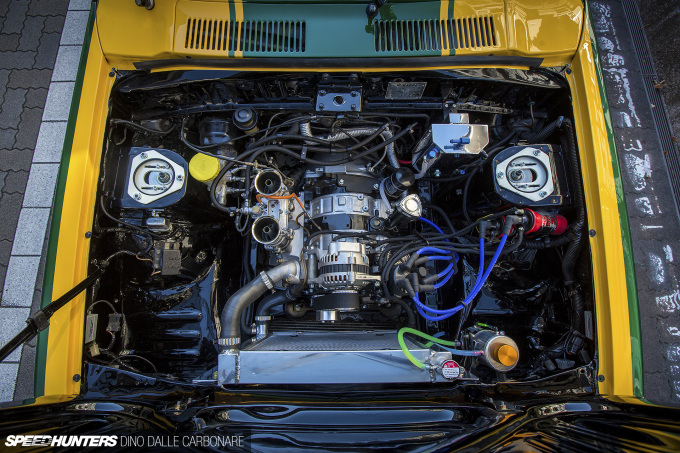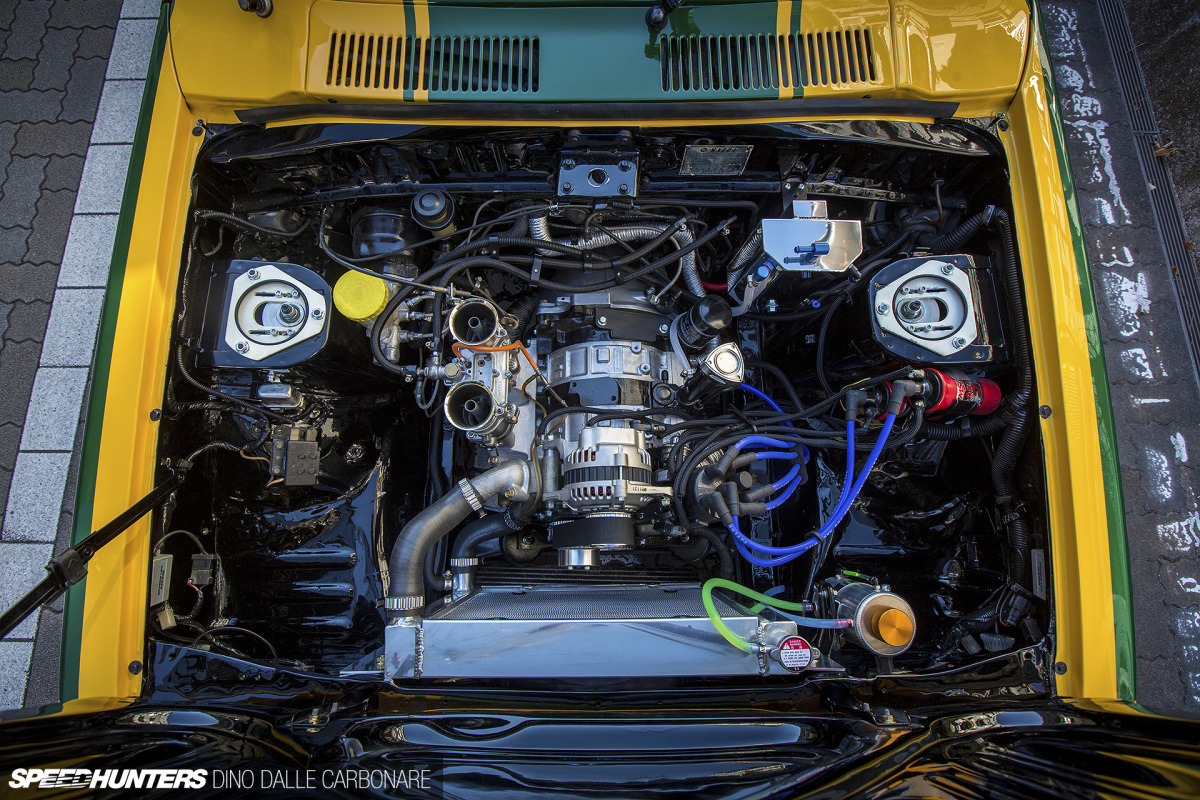 As with any rotary motor it all looks so simple and uncluttered, especially in an older car like this. The 12A sits low in the chassis, and you can just imagine how that positively impacts the handling, weight distribution and steering feel. In this tuned form, the 12A can crank out around 200hp.
Hit Play & Have A Listen
Although you can't quite get the full effect through video, this has to be the loudest car I've ever heard. Imagine that piercing rotary buzz pounding your chest at every rev, your ears barely able to cope with the frequencies it generates. Hit play, turn up your speakers and enjoy. Then hit play again, as I'm sure one time won't be enough to take it all in!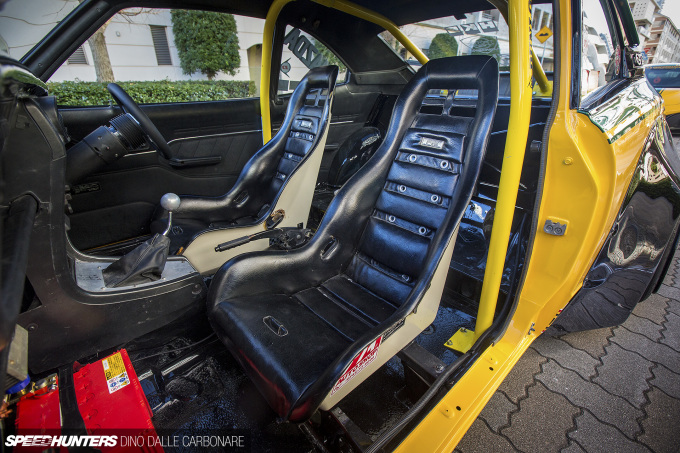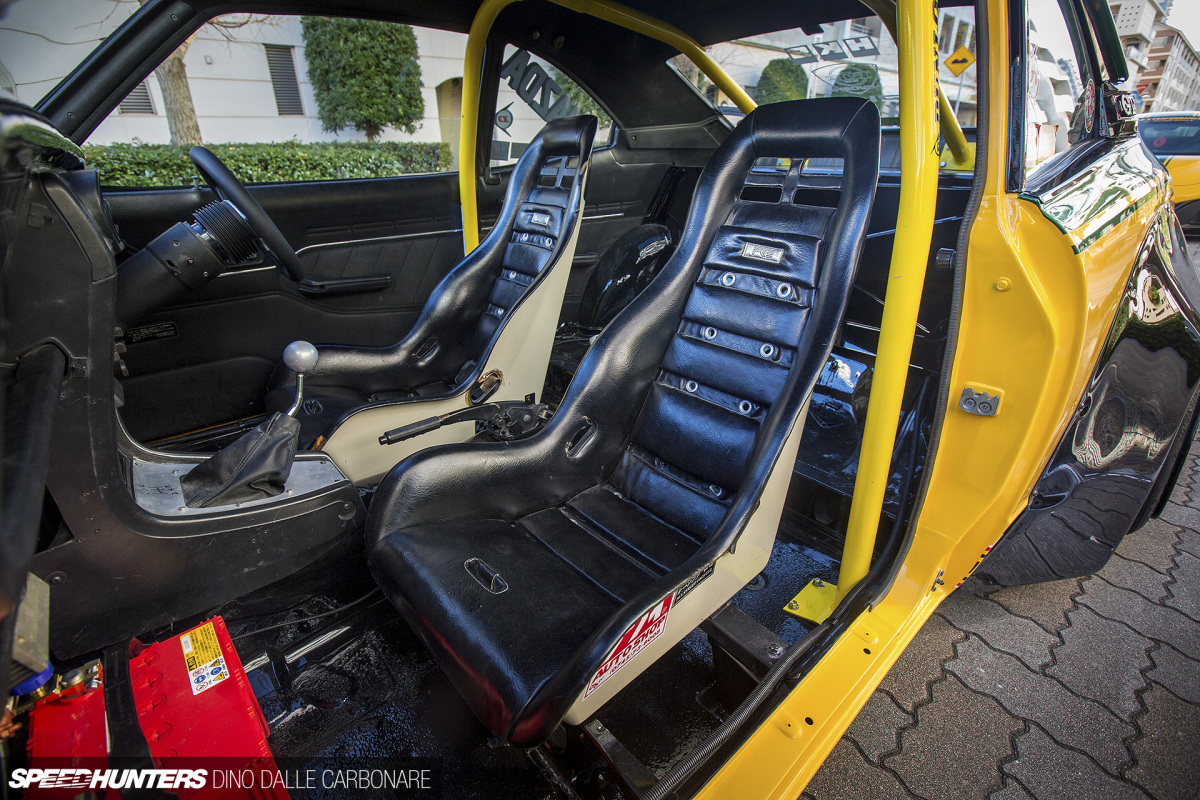 The cabin oozes ambience like these older Japanese classics always do, and especially when they've been given the kyusha/Kaido Racer/shakotan treatment. That includes the gutting of most of the interior down to the metal, another nod to the works race cars of the period. Kato-san took the opportunity while the car was completely dismantled to add a fresh coat of paint to the inside too, which is why you will find glossy black on every exposed metal part. The contrasting half roll-cage is a must, as are the period-correct race buckets.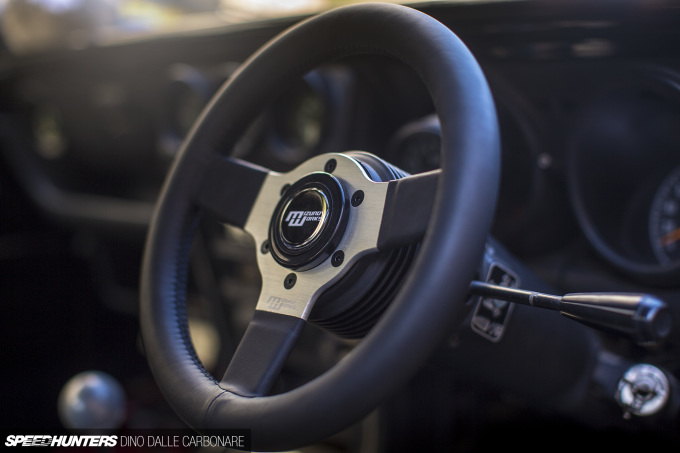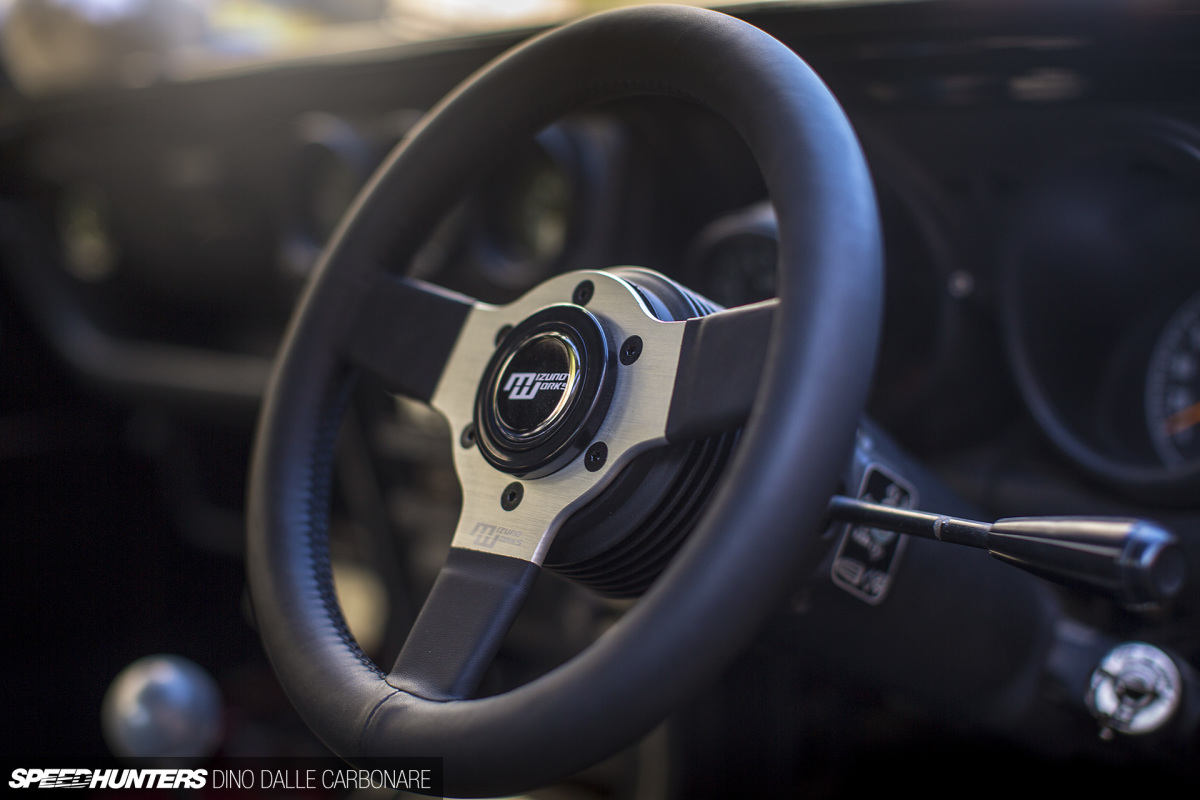 The small-diameter Mizuno Works steering wheel may be a new part, but it just fits the cabin so well.
Older auxiliary gauges are there to offer a more accurate readings of important information like water temperature and engine revs. Oh, and there is a reason why the scale reads to 10,000 rpm – it's pretty much what this motor can rev to!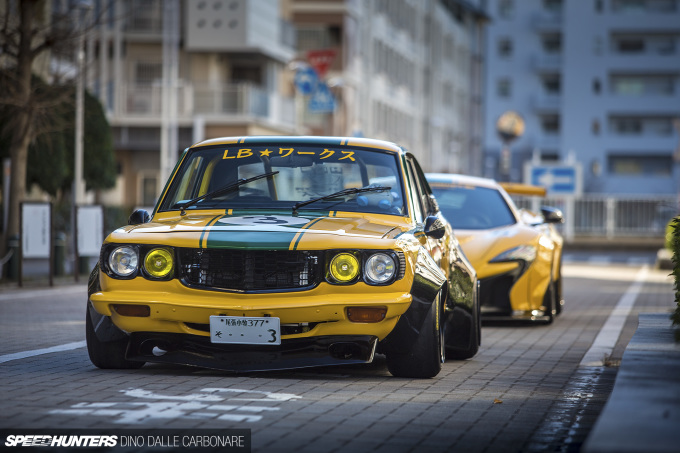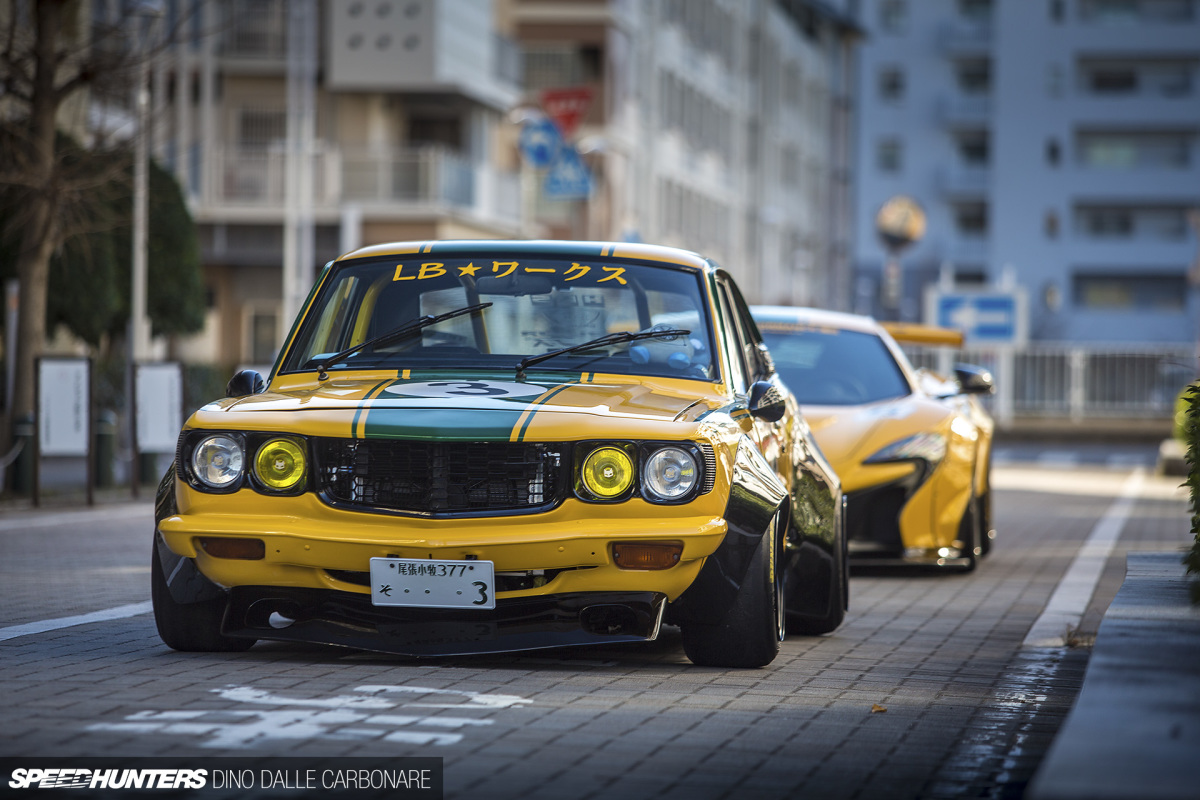 As the RX-3 sits there, ridiculously low and with its bucktooth front spoiler mere millimetres away from the ground, you can't help but praise the diversity of Japanese car culture and how it challenges people. Kato-san's love of older cars has led him to do things that nobody had once dared do to expensive exotica, and the results gets as much love as they do hate. If the latter is your opinion, maybe it's because you don't know where the roots lie, so hopefully after reading through this post you can learn to appreciate it for what it is.
Dino Dalle Carbonare
Instagram: speedhunters_dino
dino@speedhunters.com