Today's I Am The Speedhunter submission features a clean S13 build out of Chicago, Illinois, and comes courtesy of Morgan Wilson and the Nissan's owner (and photographer) Vladimir Mitrovic.
Drifting in the United States has grown tremendously over the past decade or so, thanks largely to an increase in exposure from various outlets like social media and the Internet. Some will argue that it has watered down the scene and builds aren't as involved or authentic as they used to be.
Back in the day, enthusiasts had to put in the legwork and time to make their visions take shape. Good old-fashioned graft and spanner turning was how the best cars came to be. In a sea of checkbook builds, it's nice to see that some people are able to stick to the roots of what made this subculture of automotive enthusiasts unique in the first place.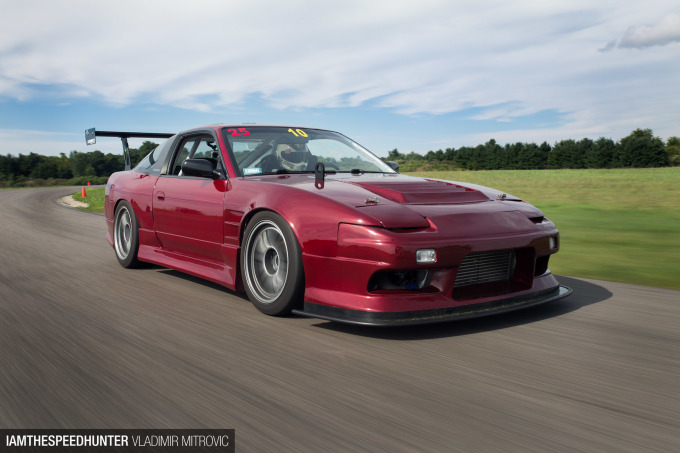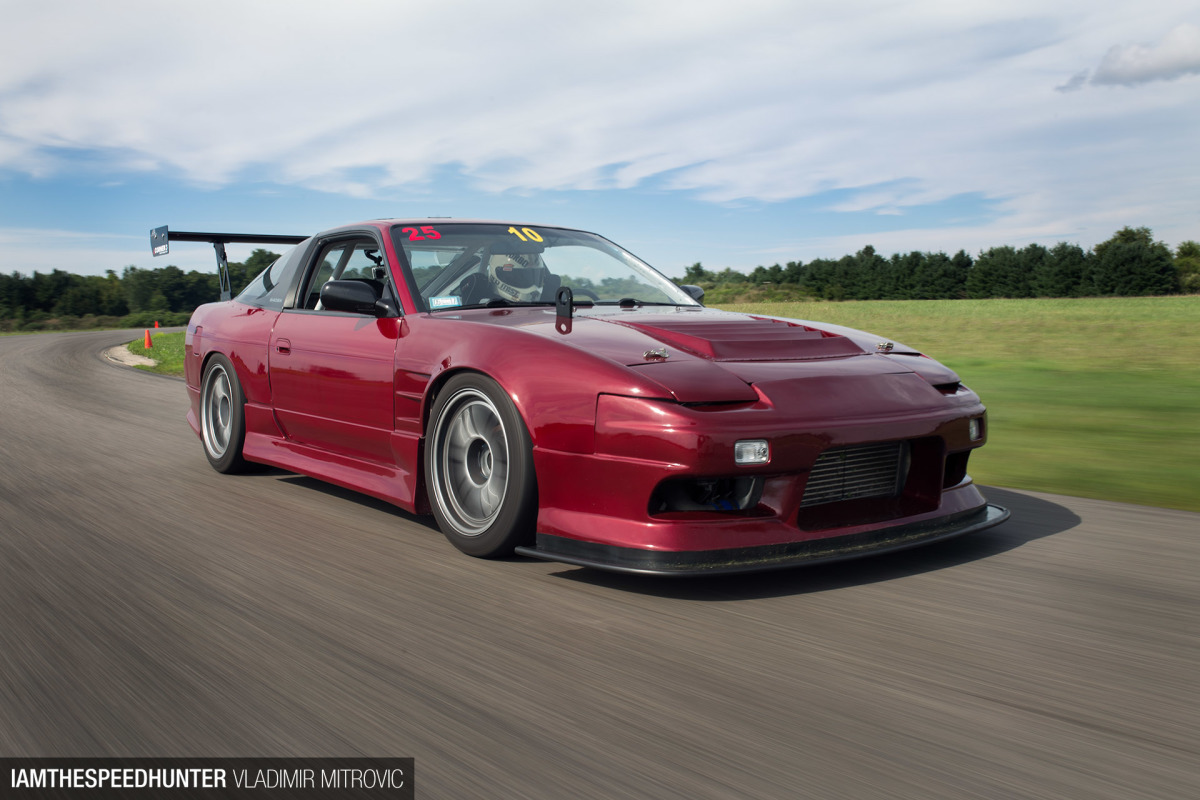 Vladimir Mitrovic has been an S-chassis aficionado for the better part of nine years. Like many others, the allure of a lightweight, rear-drive and affordable platform was what drew him in. He cut his teeth on a newer S14, but eventually took ownership of the car you see here.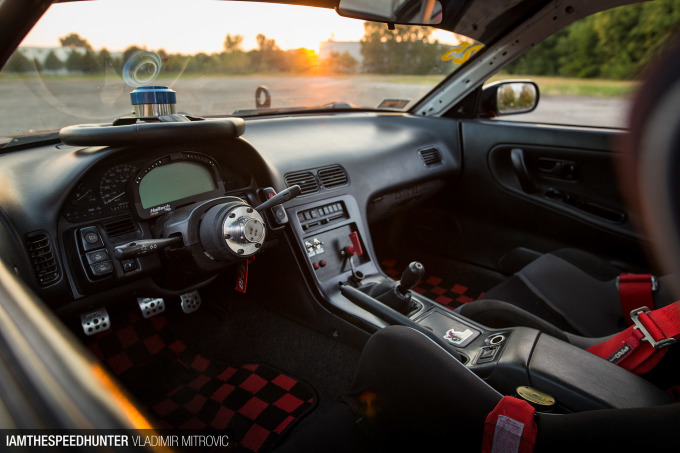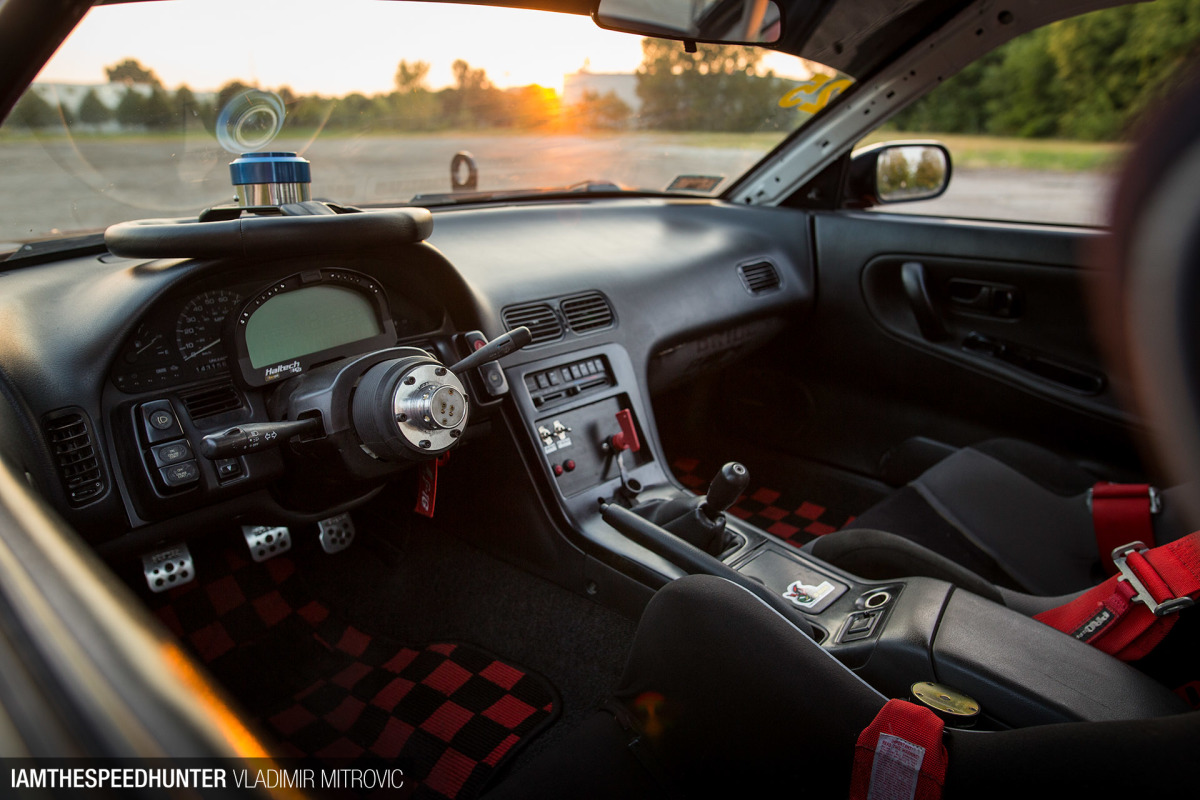 This streetable race car didn't come to fruition overnight, but rather six years of the ever clichéd blood, sweat and tears. Vlad's goal was to put together a chassis that was both purposeful on a track, yet a blast to drive on a daily basis. A hybrid of sorts between a D1 Grand Prix-style build and a conservatively styled street car.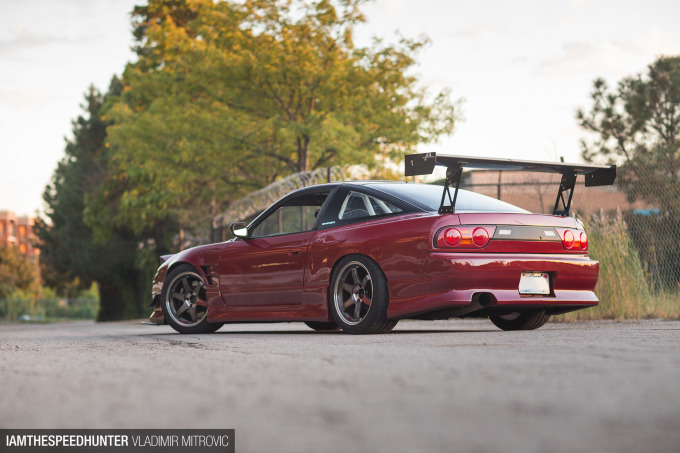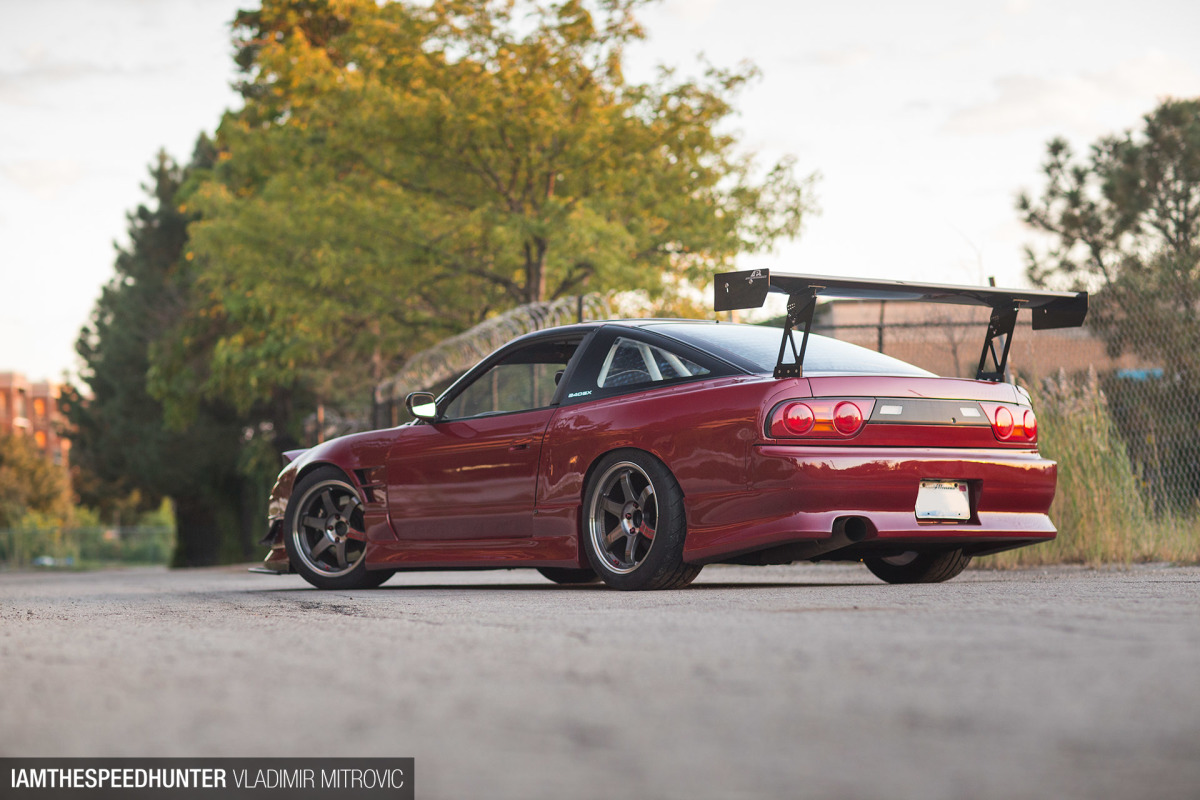 What began as a stock body and KA24DE-powered hatchback slowly evolved into something very cool. It wasn't long before the naturally aspirated lump was removed for the likes of an S15-sourced SR20DET. While clearly a fan of the competitive side of drifting, he didn't want to run a V8 like most of the guys are doing in the States. The turbocharged four-cylinder provides ample power and torque required to smoke the rear Hankook rubber all while keeping the OEM theme relevant.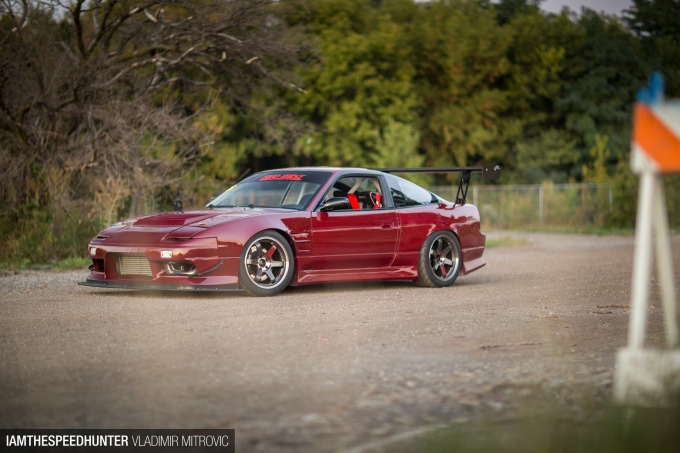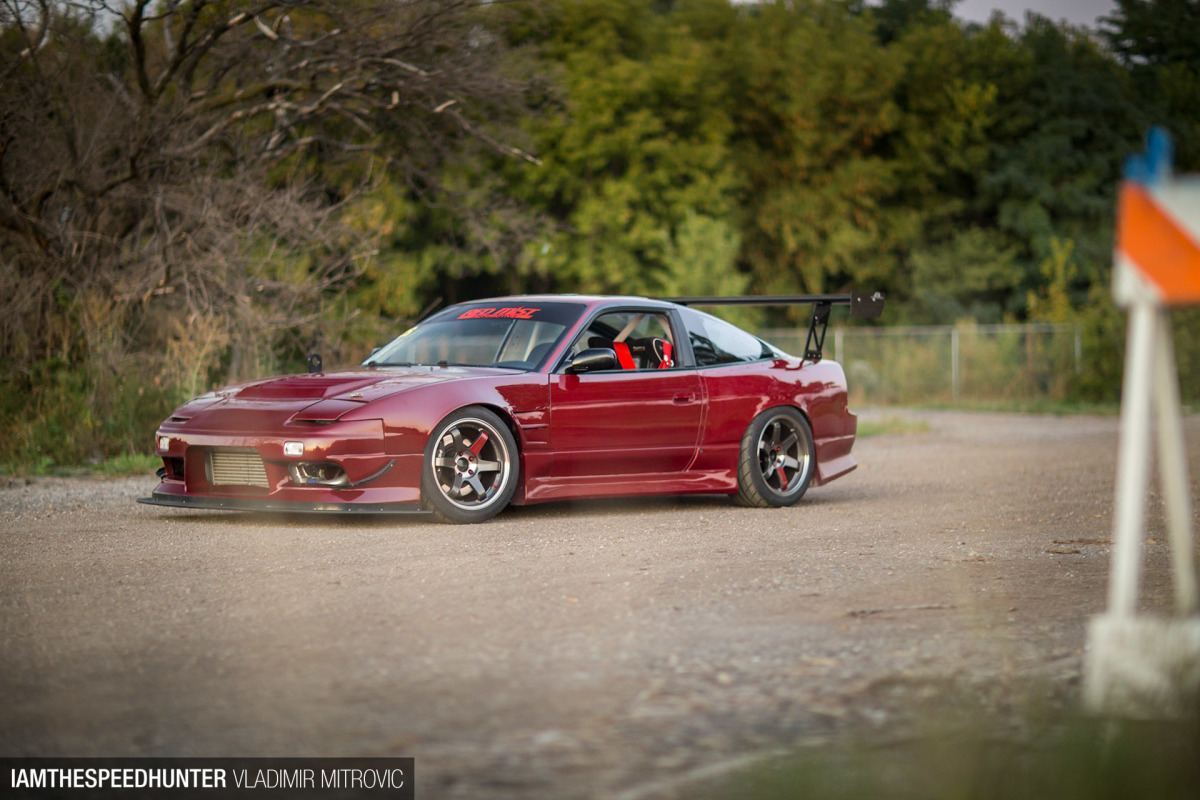 While no car is complete without a sound suspension setup, Vladimir is running Stance Pro Comp coilovers along with custom fabricated control arms all around. Meshing both street style and competition style build qualities into one car isn't something that is easily achieved, yet he pulls it off extremely well.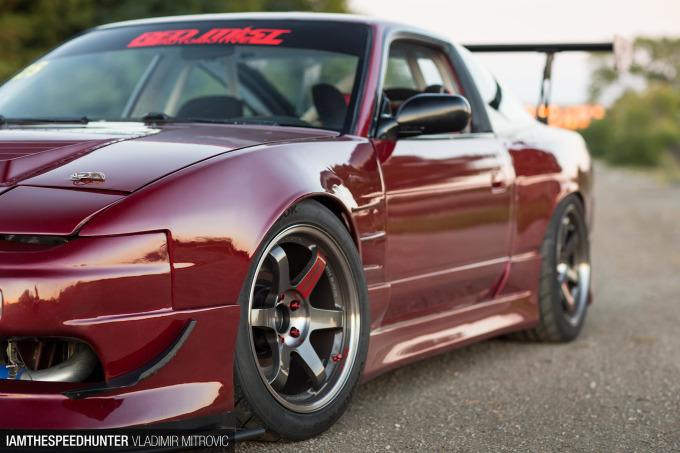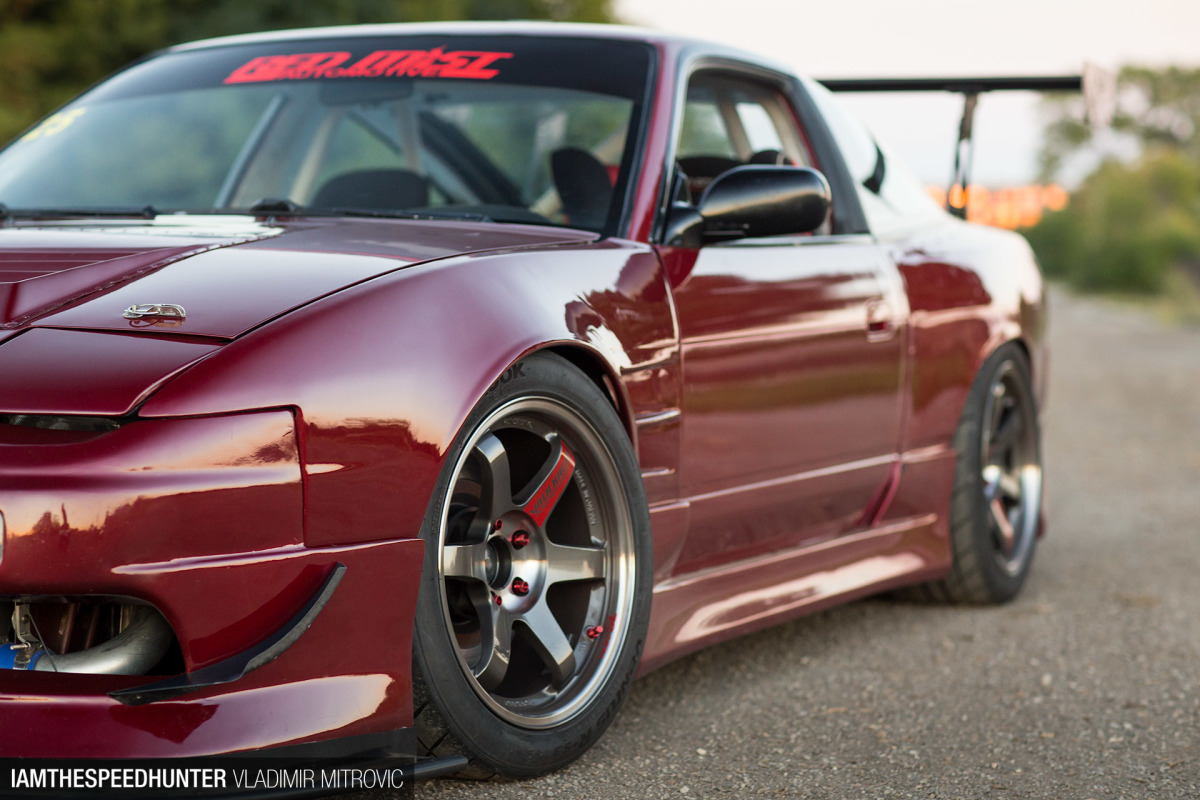 You won't see any stretched tires or extreme camber here, though. Vlad went off the beaten path which is refreshing in today's age. That doesn't mean that his wheel fitment is any less aesthetically pleasing though. The timeless RAYS Volk Racing TE37 SLs sit perfectly under the arches and flow with the overall feel of the car.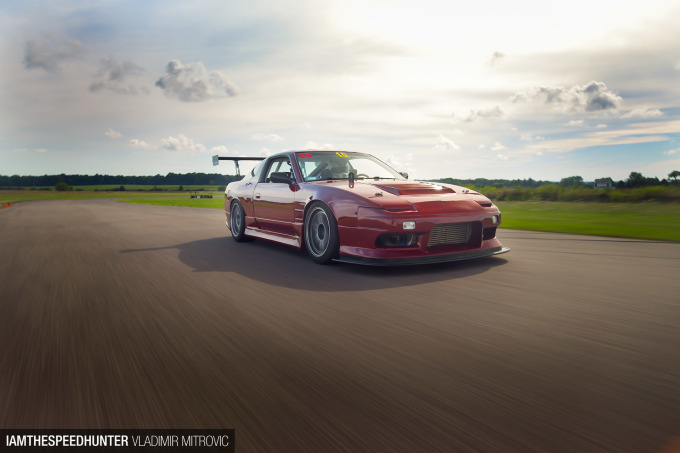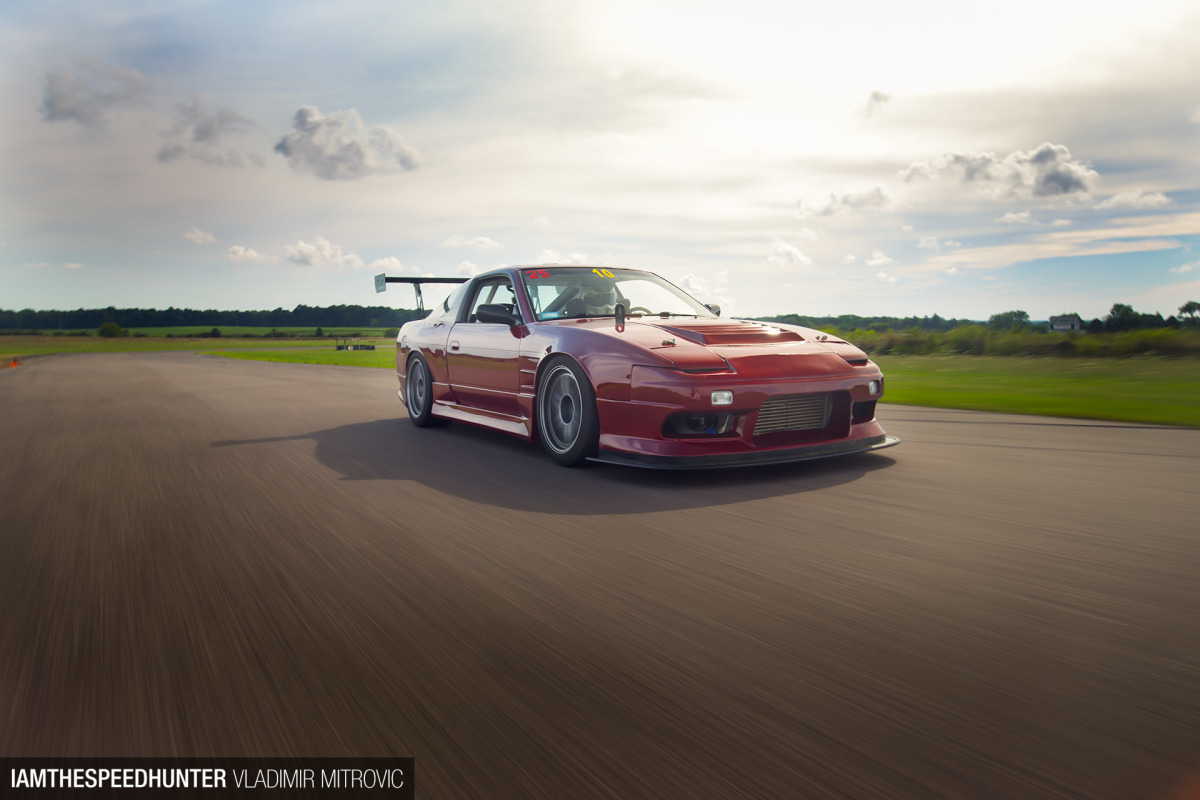 At the end of the day, Vlad stuck to his guns and stayed the course. He has the knowledge and time behind the wrench to break the Interwebs with something flashy or extravagant, but chose to build the car that best suited him. This S13 is one of few in the scene currently that epitomizes early to mid-2000s styling and mechanics. It has the more subtle details that warrant a second glance at a meet or show all while having the ability to tear it up on a road course at the same time.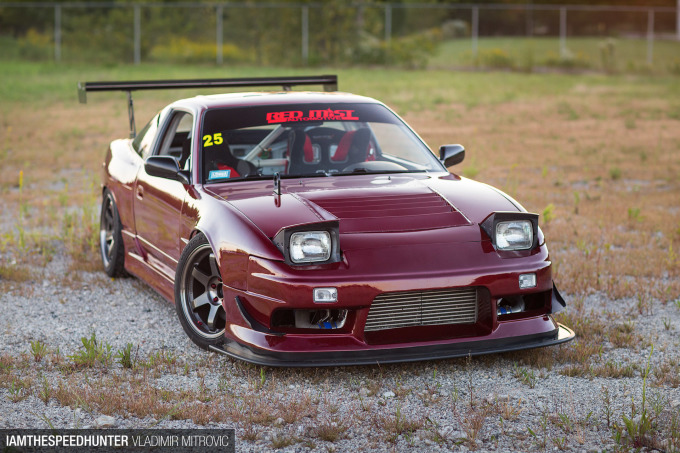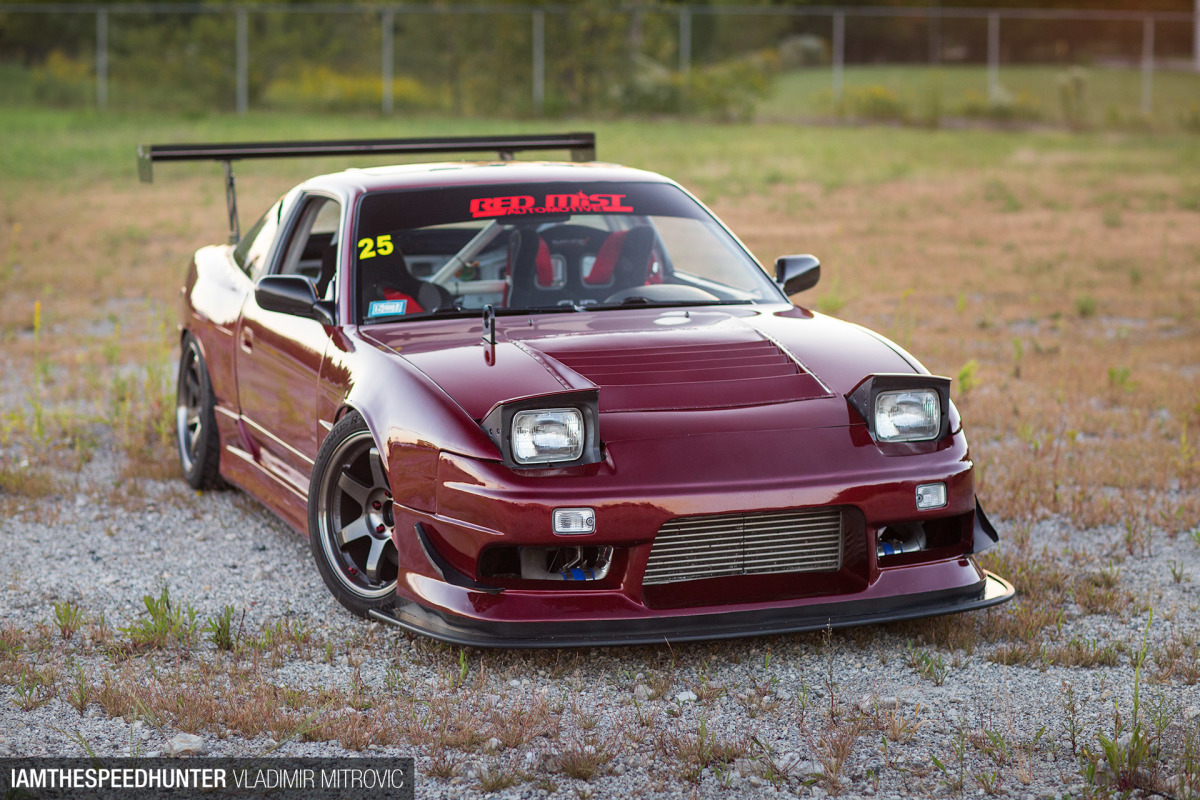 Vlad would like to thank all of his friends that helped out in the process over the years, especially the owner of Red Mist Automotive for the guidance on the track as well as parts sourcing and fabrication. It truly is the people in our sometimes misunderstood lifestyle that make it all worthwhile.
Morgan Wilson
Photos by Vladimir Mitrovic
Instagram: s13vlad
How To join The IATS Program: We have always welcomed readers to contact us with examples of their work and believe that the best Speedhunter is always the person closest to the culture itself, right there on the street or local parking lot. If you think you have what it takes and would like to share your work with us then you should apply to become part of the IAmTheSpeedhunter program. This is our way of trying out fresh talent on the site and encourage you to get involved! Contact us here.
Cutting Room Floor