If you've caught any of my recent posts, you'll probably know that I'm currently in Dubai witnessing the build of not one but three RAUH-Welt Begriff 911s. The car I'm about to show you isn't one of the three, but it will be the fourth.
There's a reason for showing you this 911 and not the others currently under the knife too, and that's because the owners are reluctant to disclose the colors of their cars until Nakai-san is completely finished with them. It's also the reason why every picture you may have seen floating around social channels is in black and white.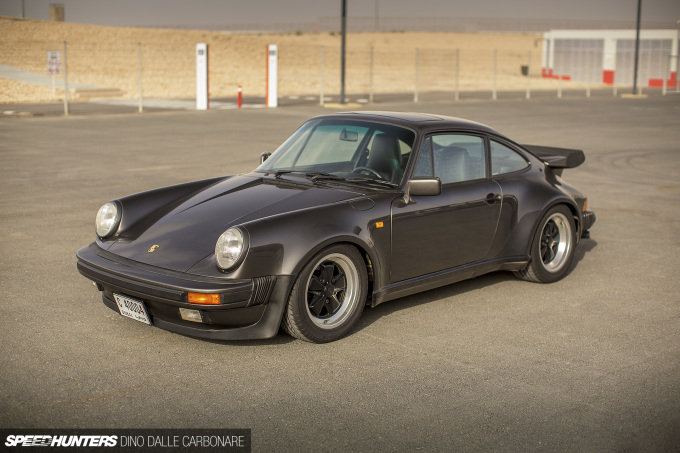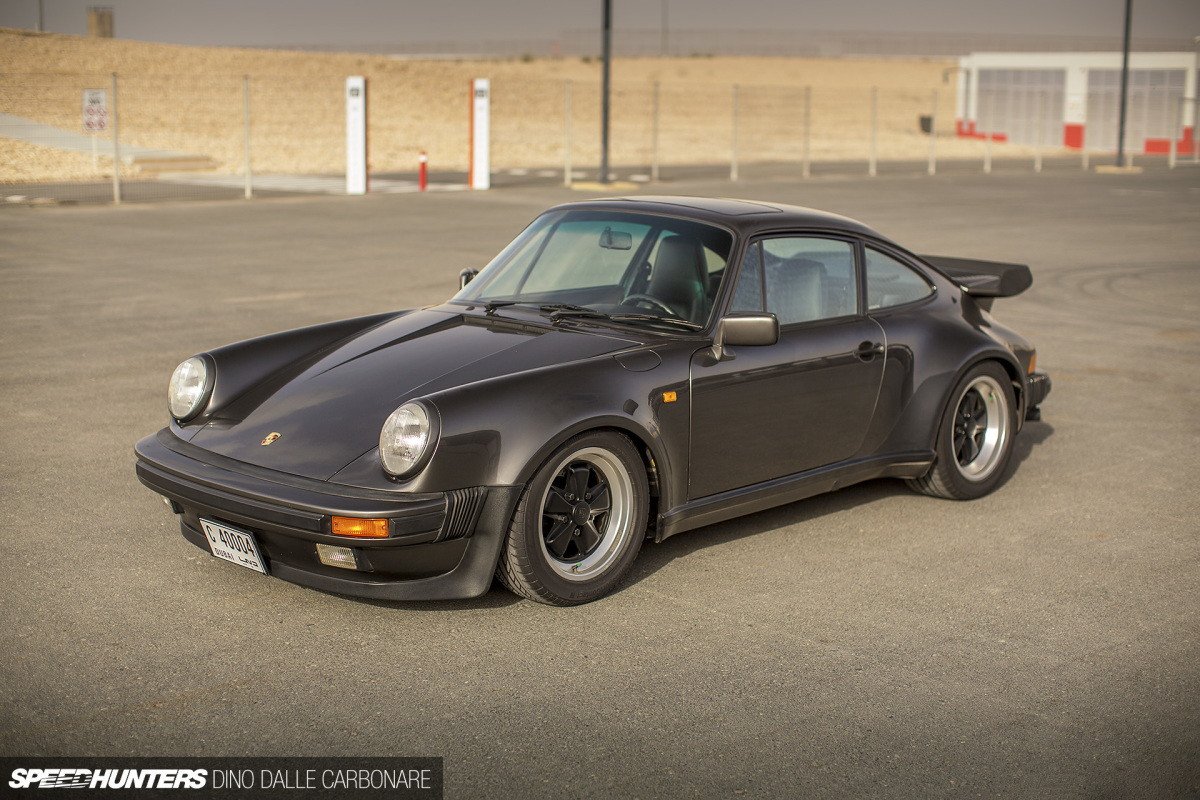 Everyone will have to wait a couple more days to see the two 993s and one 964 in full detail, but in the meantime I thought I'd introduce you to this 930 Turbo.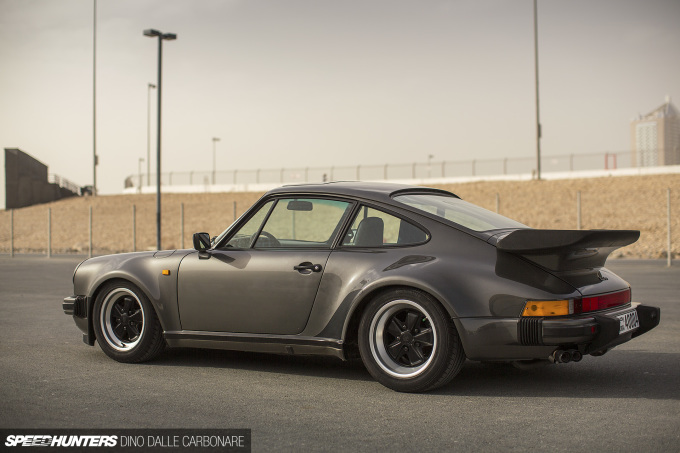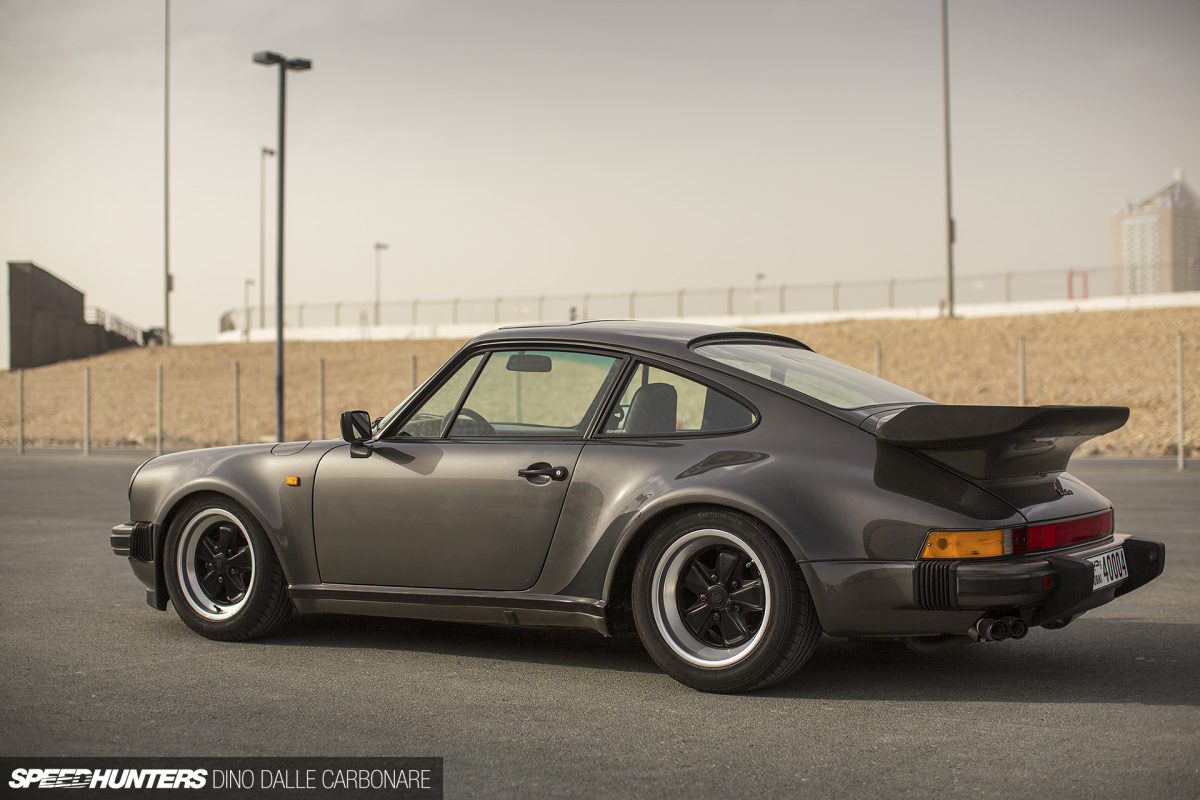 This is one of the cleanest examples I've seen; originally sourced from Japan it's a 1989 model with rare 5-speed and just over 70,000km on the clock.
Despite the dust and sand that covers everything in this part of world, the copious amount of wax laid over the paintwork was still bringing out a beautiful shine from the dark metallic silver hue – a color that will be carried through to its forthcoming RWB look.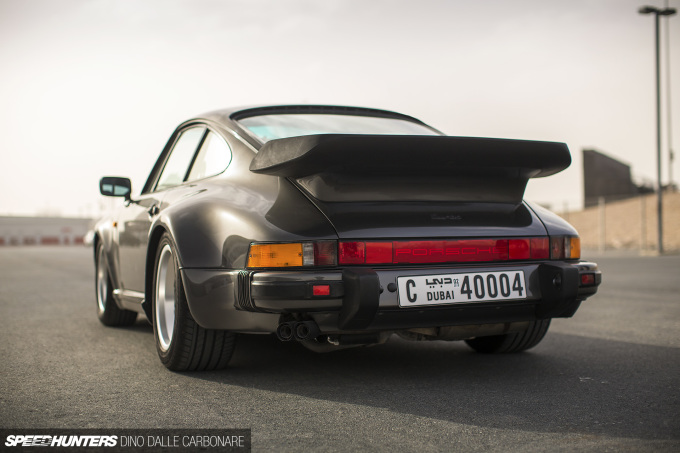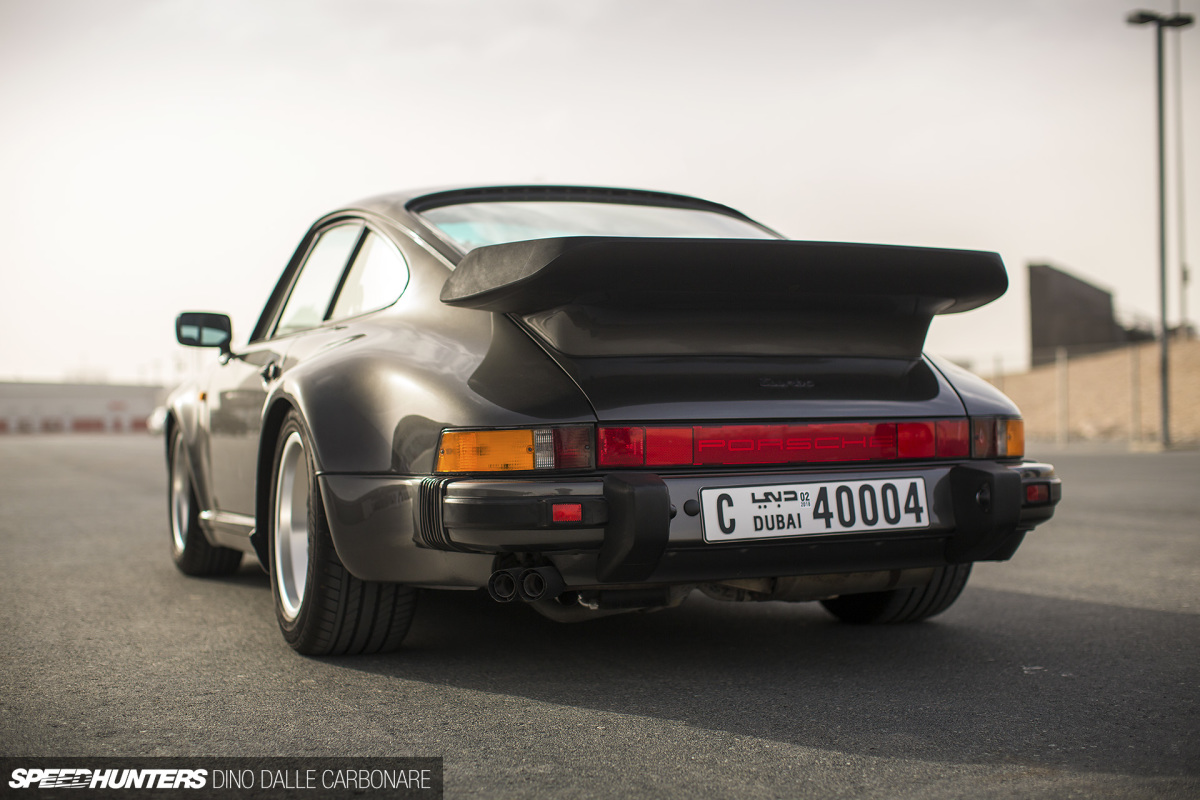 It must take a lot of commitment to give such a pristine example of the 930 the fender-slicing RWB treatment, but the owner hasn't got a doubt in his mind.
Check out the Mitsuwa Motors sticker on the back of the car, one of a few official Japanese Porsche importers from back in the day. I've actually come across a few other cars in the days I've been here that originated in Japan, including an E55 AMG and a Ferrari 550 Maranello. Cars from Japan tend to be better cared for and of far lower mileage than those sourced out of Europe and the US, so it makes total sense to look there if you're in the market for one.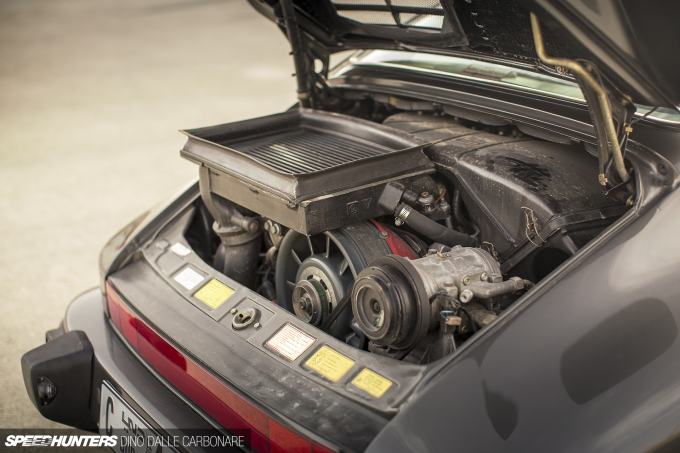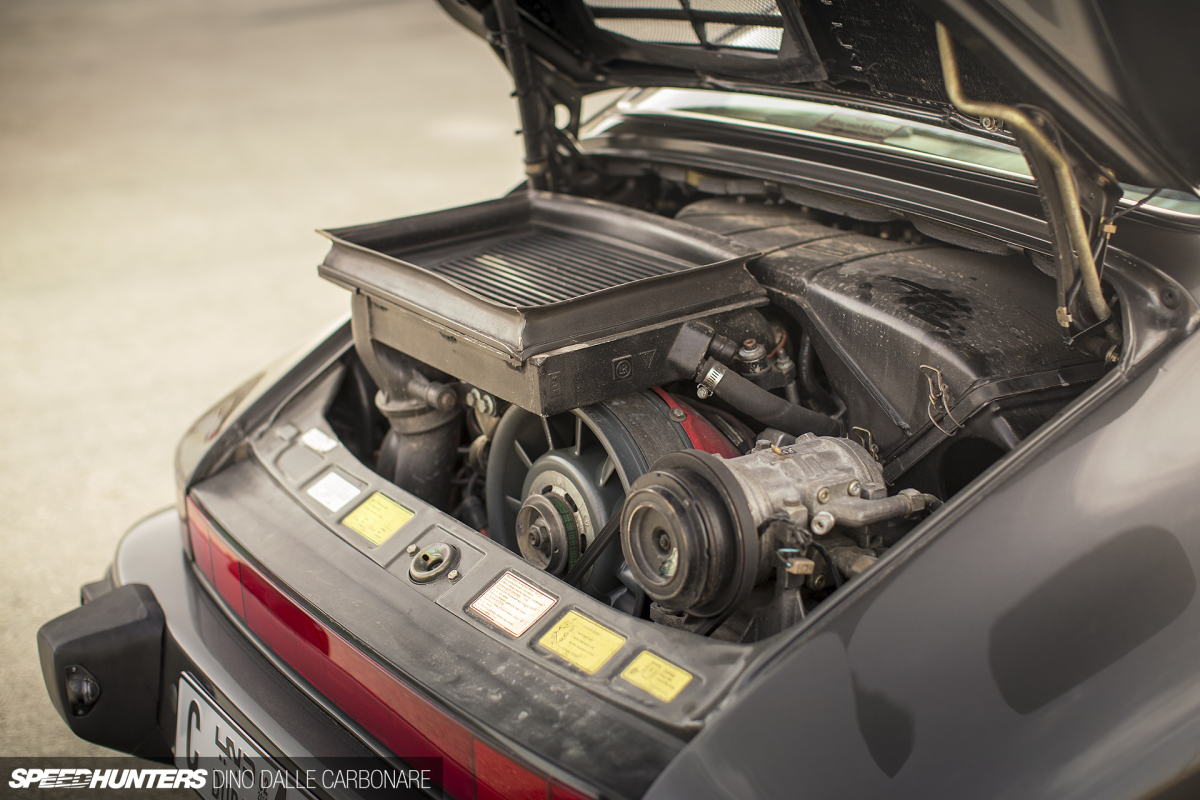 The air-cooled 3.3-liter turbocharged engine is as stock as everything else on the car.
The black leather interior has been surprisingly well cared for too, not even showing signs of the wear and tear you would expect to see on a car of this vintage.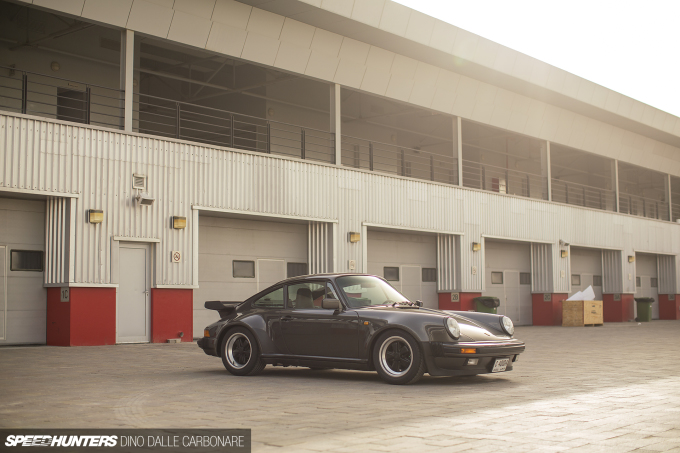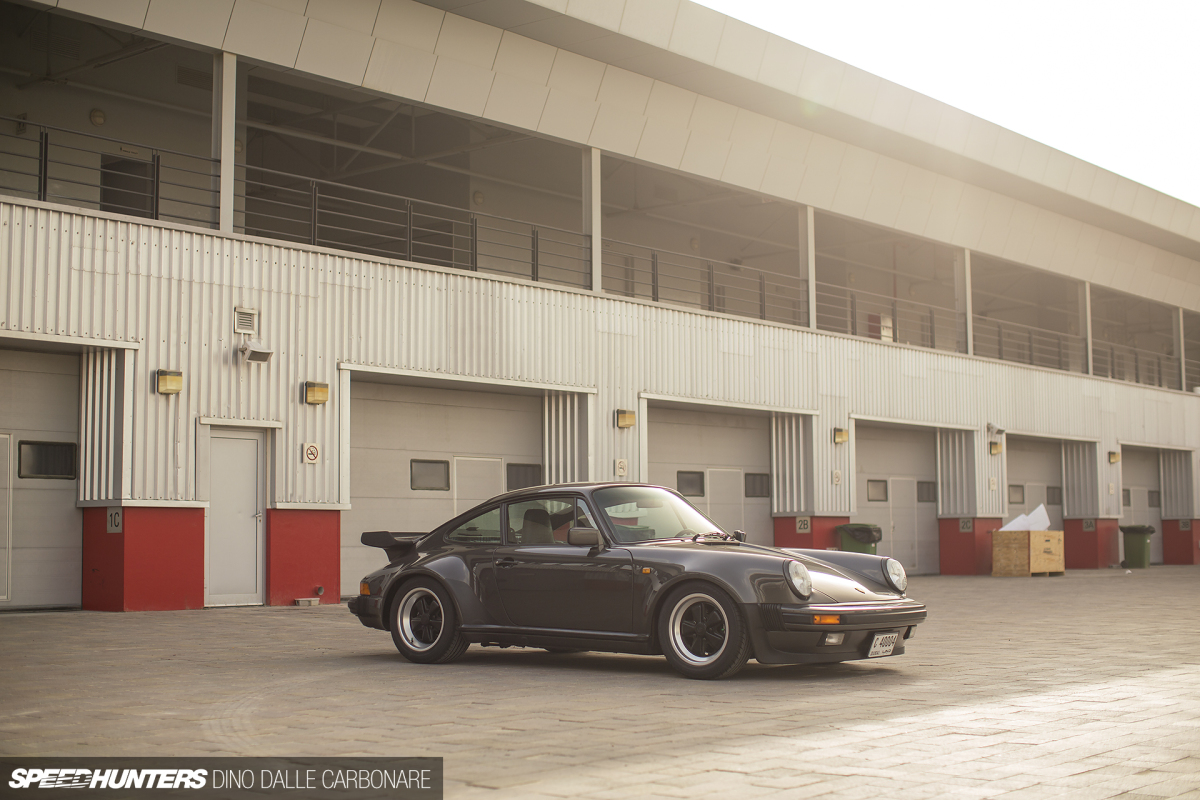 I've always found this particular model to be one of the purest and most to-the-point expressions of the 911.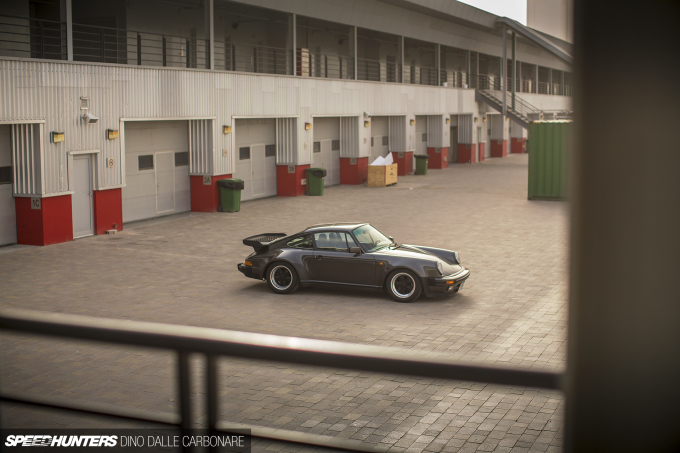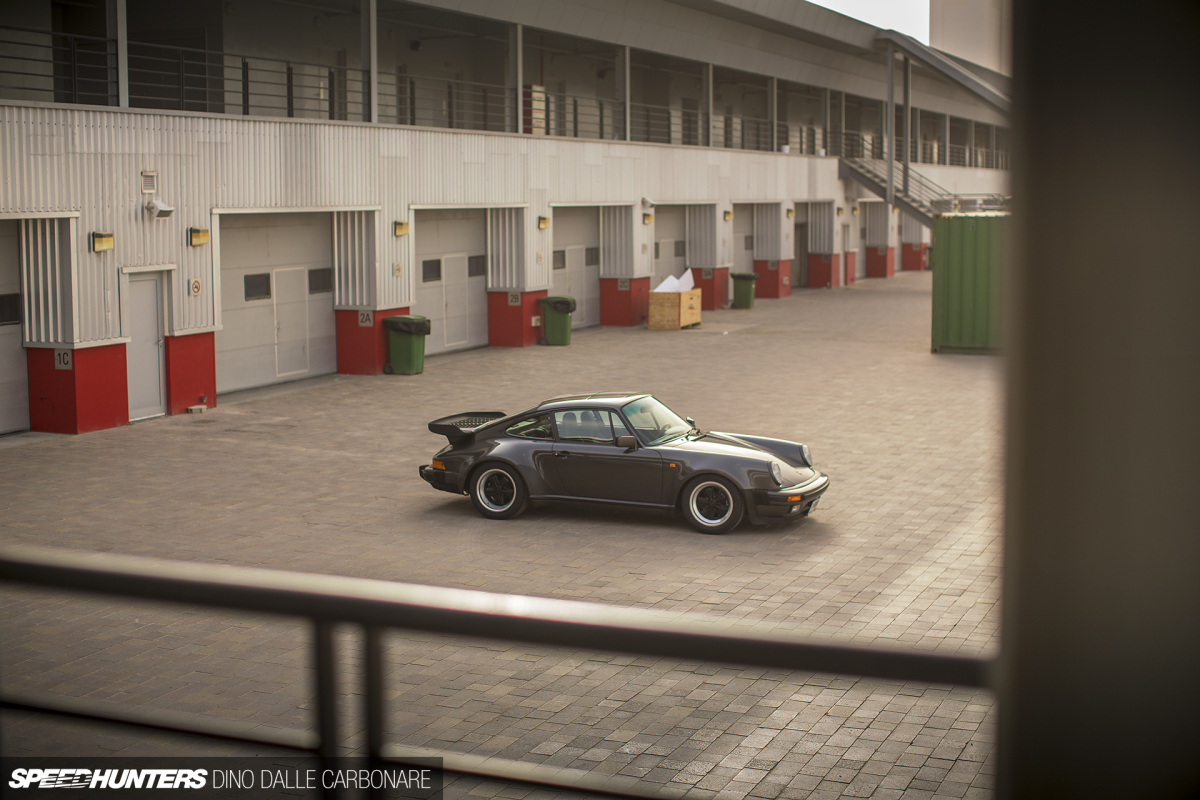 I've also only ever seen one RAUH-Welt Begriff 930 Turbo, and that was last month at the RWB New Year Meeting in Roppongi.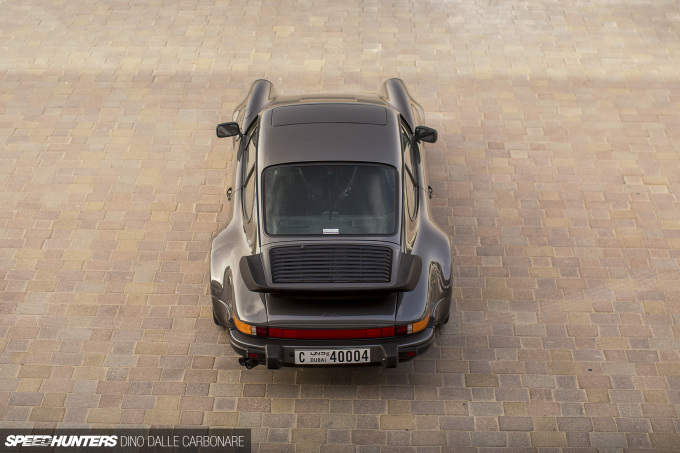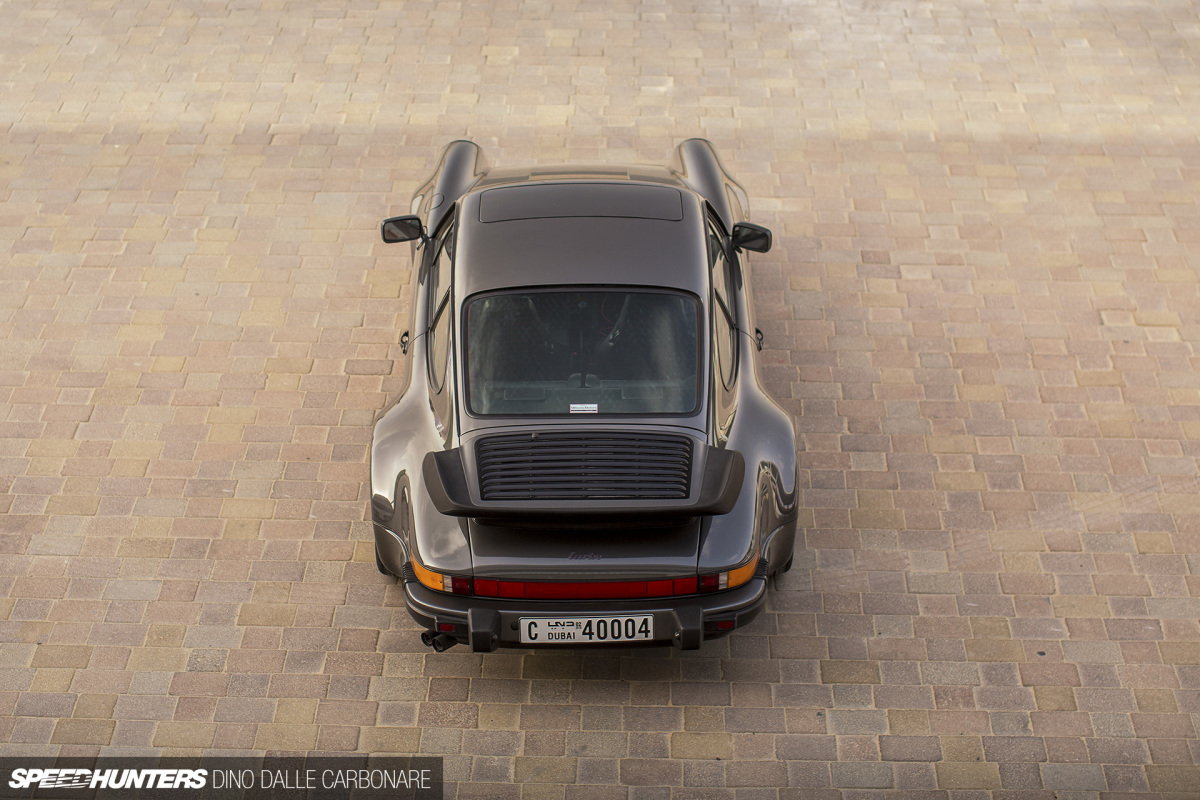 Needless to say, this will be a much talked about and debated build. Of course, it's the owner's pride and joy and he can do whatever he likes with it, but if you were lucky enough to own a 930 Turbo, what would you do – keep it stock or modify away?
Dino Dalle Carbonare
Instagram: speedhunters_dino
dino@speedhunters.com