It's no secret that I'm a huge fan of vintage-style drag cars. Gassers, super stocks, funny cars, rails – I dig them all. And not just the V8-powered ones either.
In fact, one of my favorite cars from this year's Grand National Roadster Show was a VW Beetle built for the quarter mile.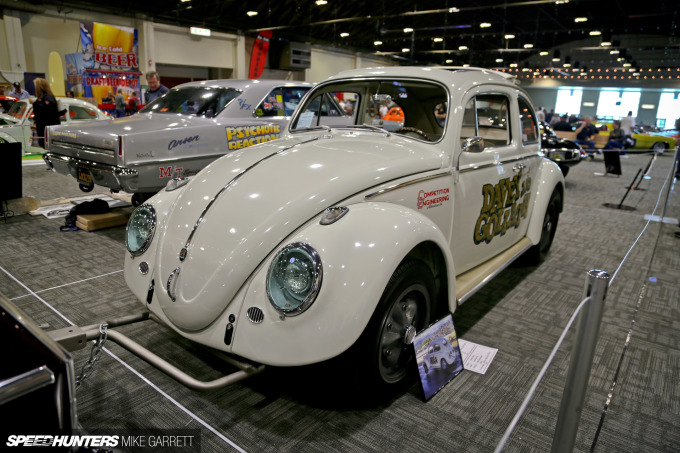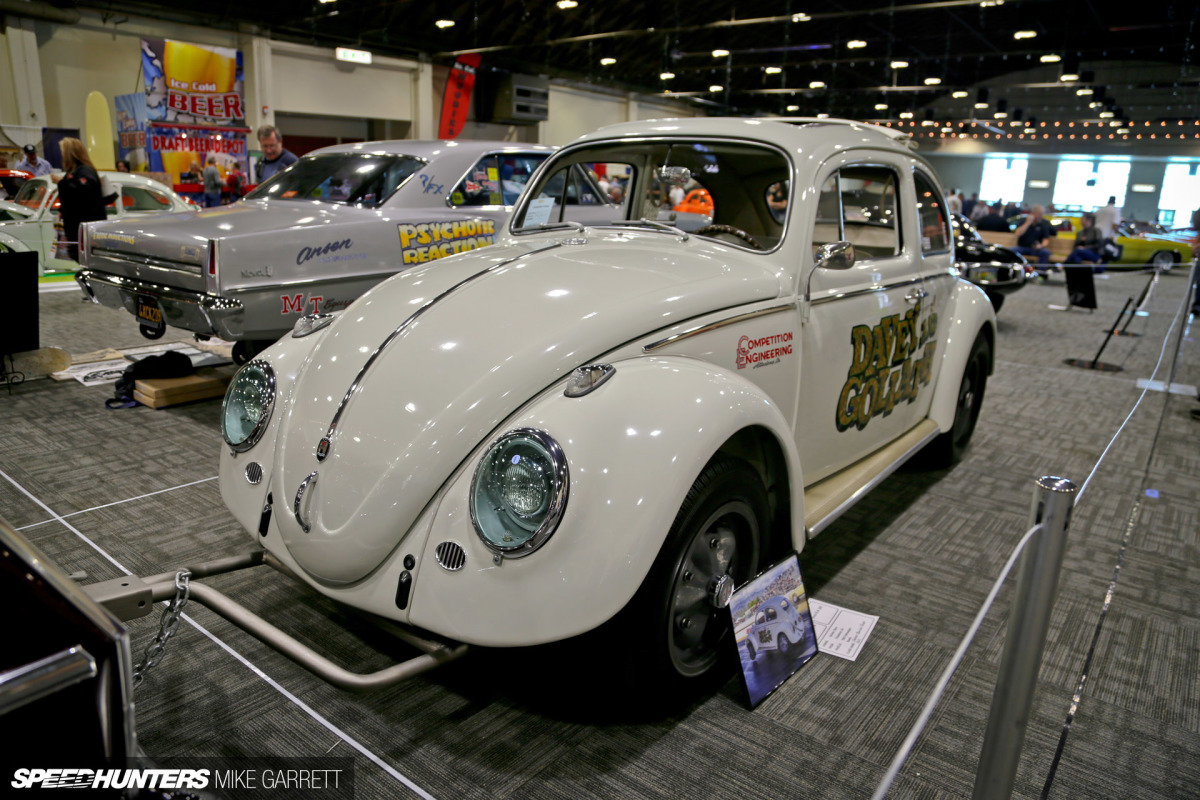 In the '60s and '70s, decades before the import drag racing movement, a wave of very quick modified Volkswagens started appearing at drag strips across Southern California, starting a revolution. Dave Galassi's '62 rag top Beetle is very much built in the style of those cars.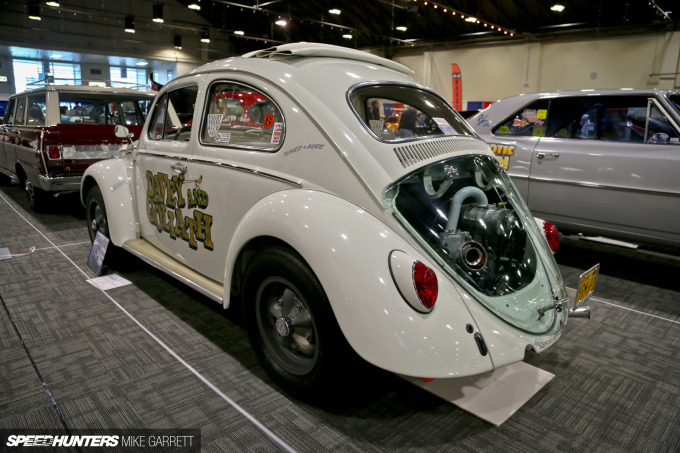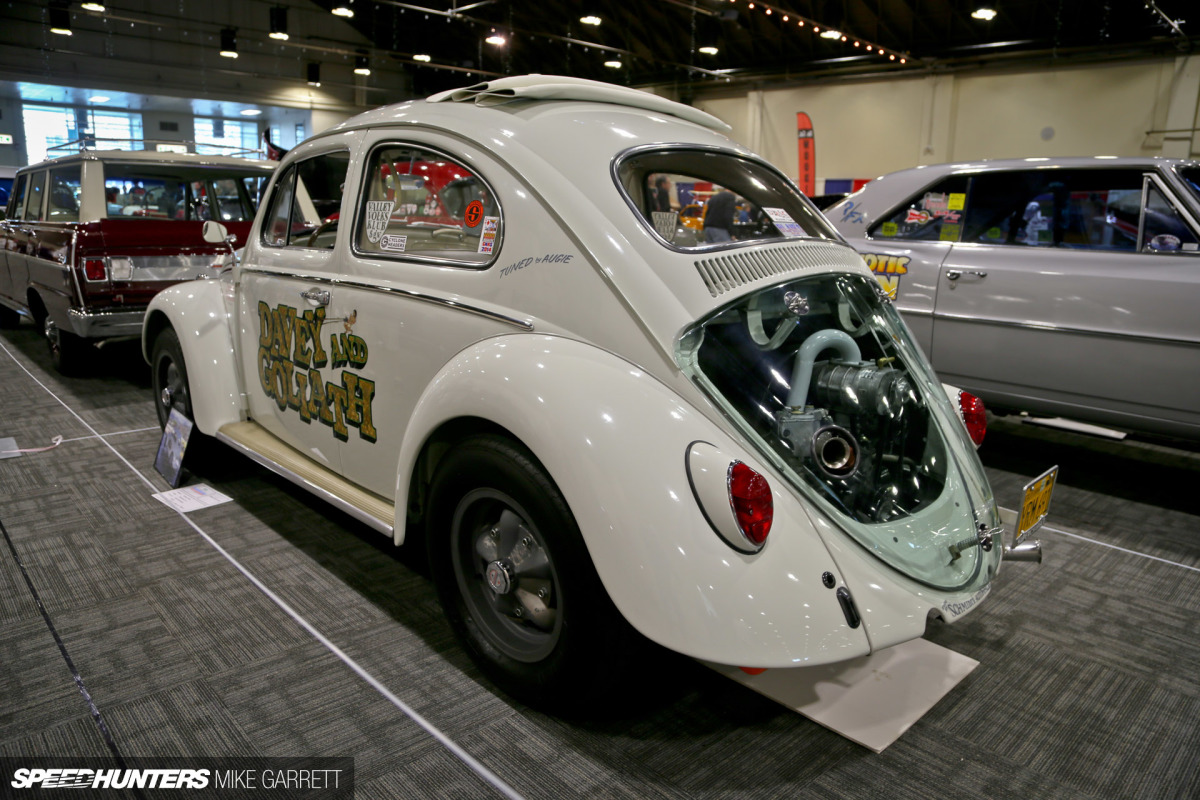 Known as Davey and Goliath, the Beetle is a spot-on early VW street/drag machine, with a correct stance and a largely stock body save for a few basic weight savings/aesthetic measures like the shaved bumpers. It's super clean.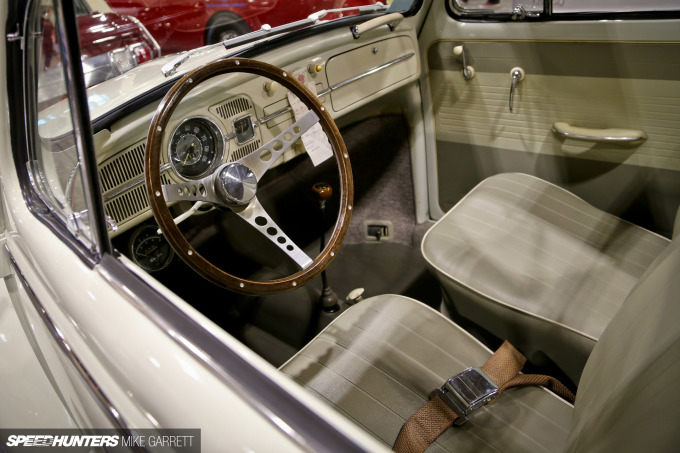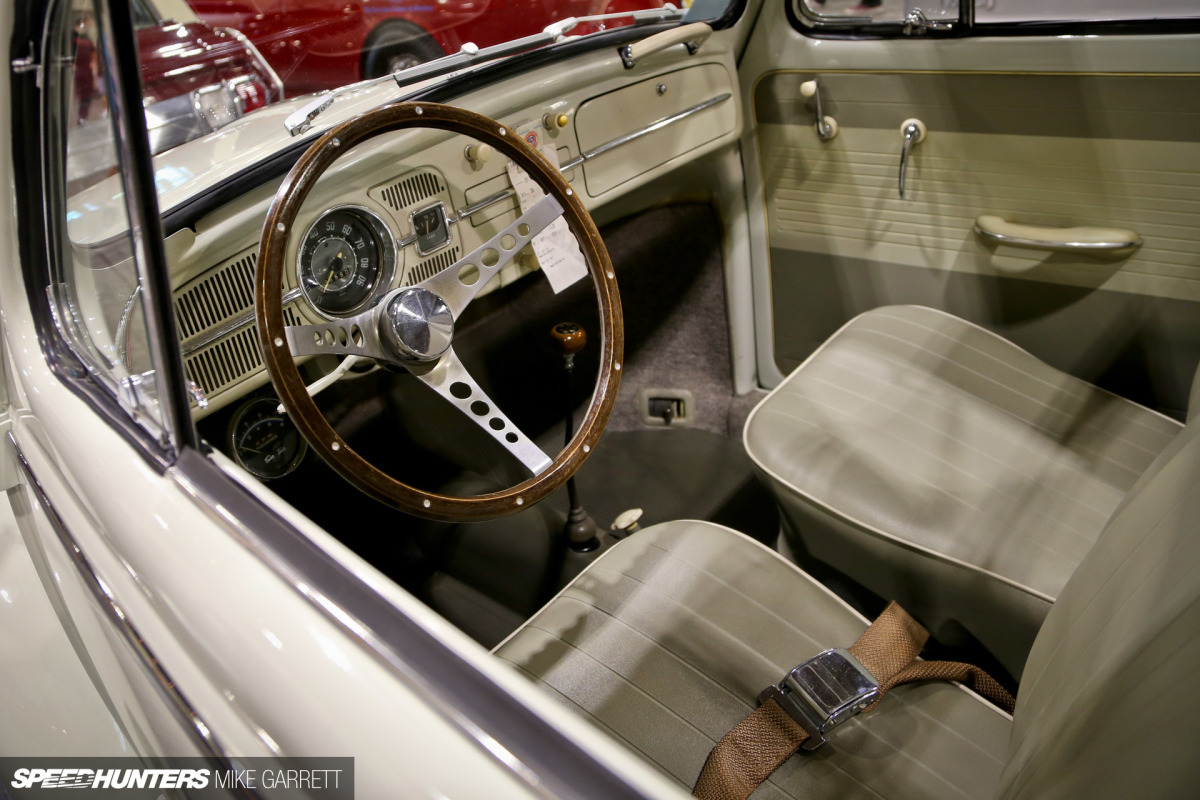 The interior too is spotless and simple, enough to make you wonder if this is actually a race car. But indeed it is. In fact, Dave was displaying a photo of the VW lifting its front wheels on the start line at Irwindale Dragstrip.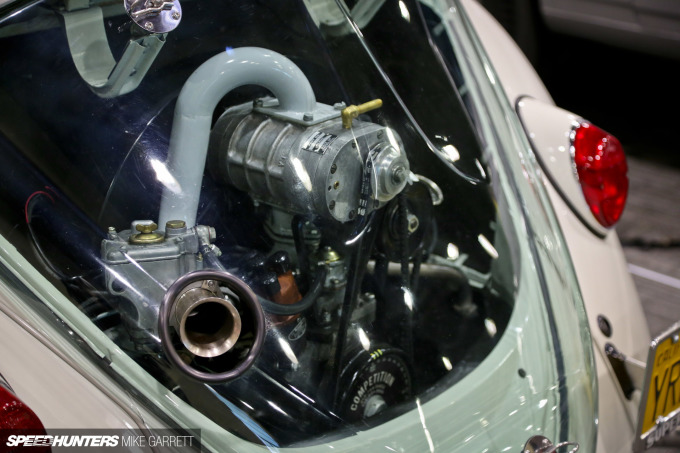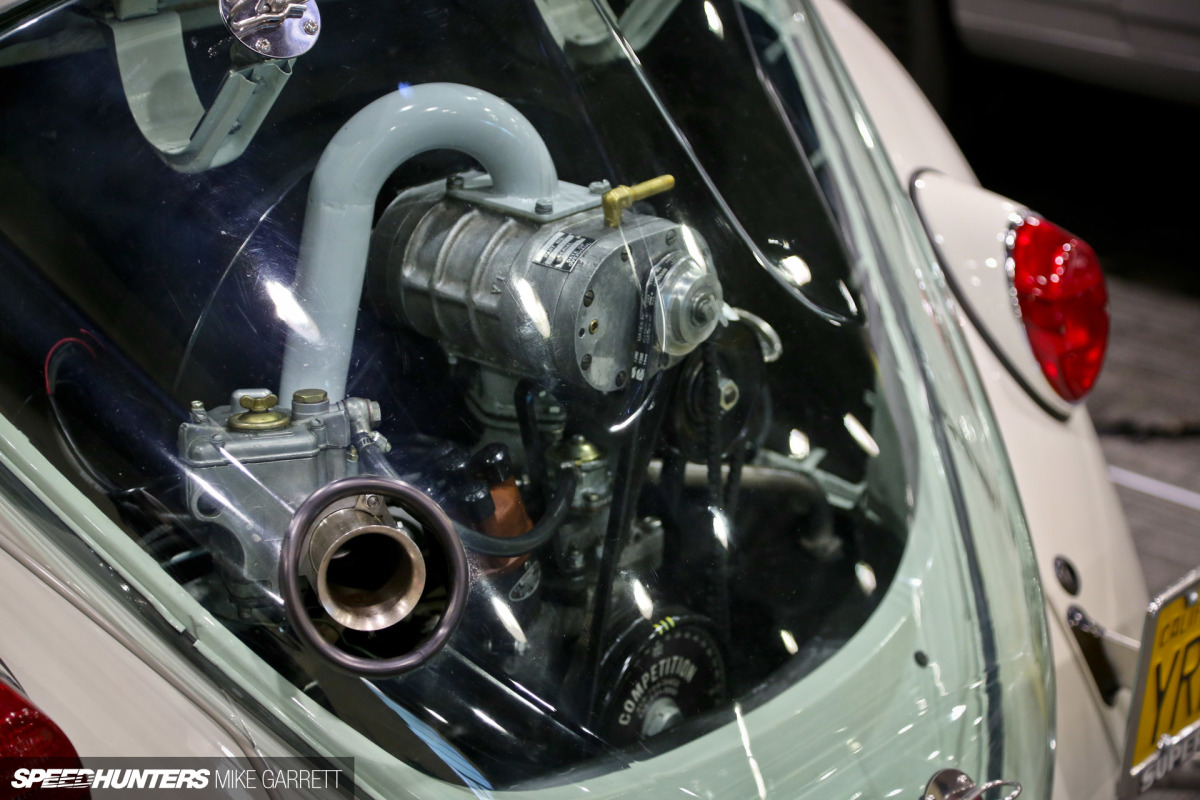 The coolest aspect of the Beetle might be the acrylic glass decklid which leaves the supercharged flat-four on permanent display. I'm not sure if Dave made this himself or it's an available aftermarket part, but it's damn cool either way.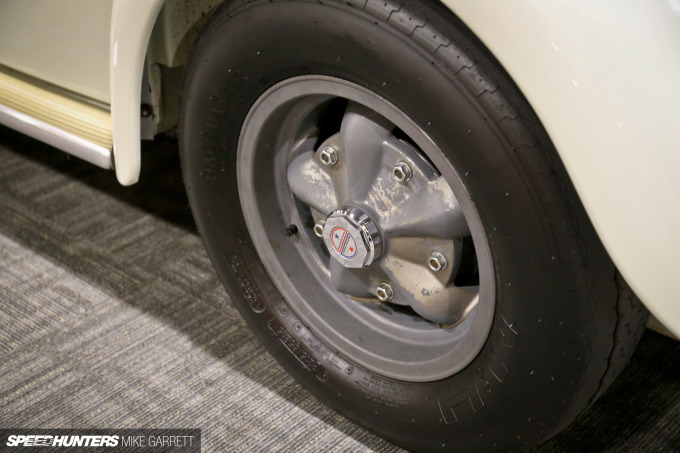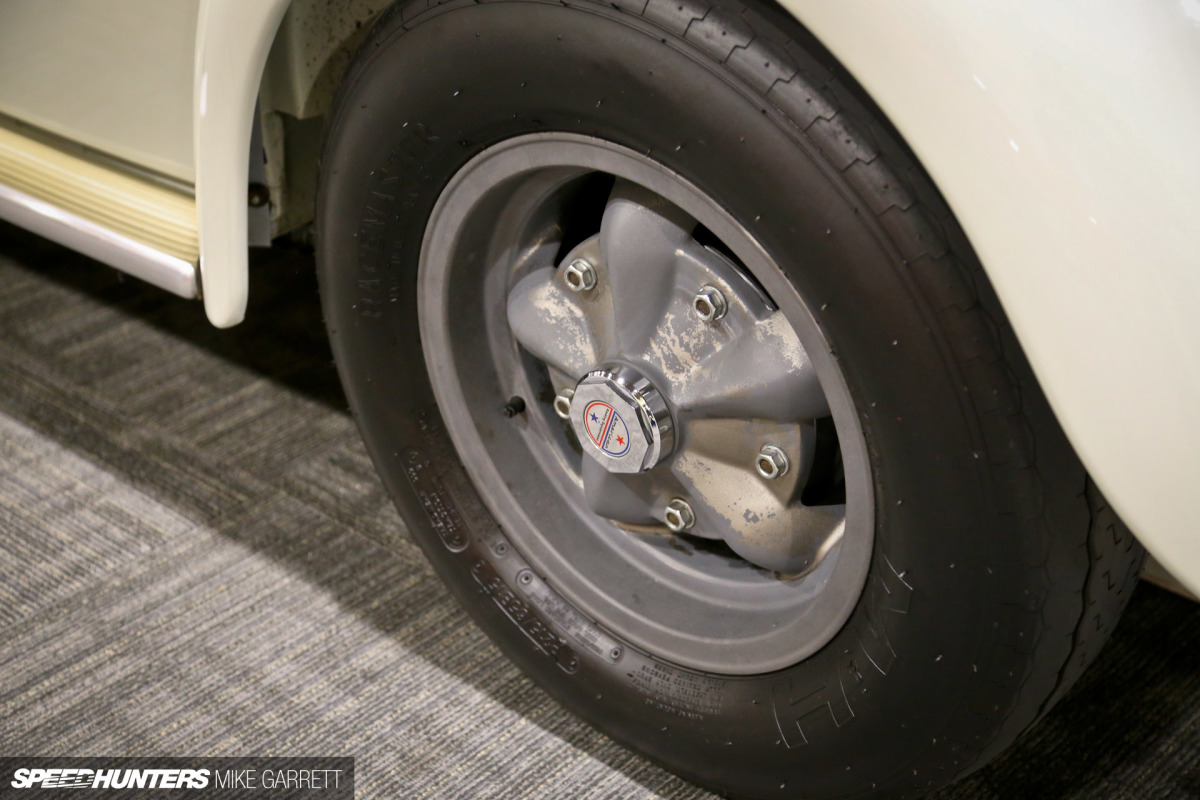 Combined with period-style hand lettering and a set of old school American Racing mags with Racemaster tires, Dave's Beetle is a perfect homage to a very important era of air-cooled VW history.
But that's not all…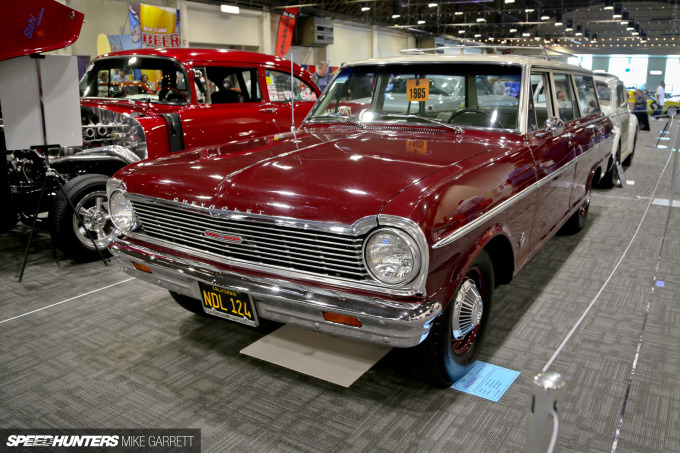 Equally cool was the vehicle the VW was hooked up to: Dave's '65 Chevy Nova Wagon. You really couldn't ask for a cooler, or more period-appropriate tow machine.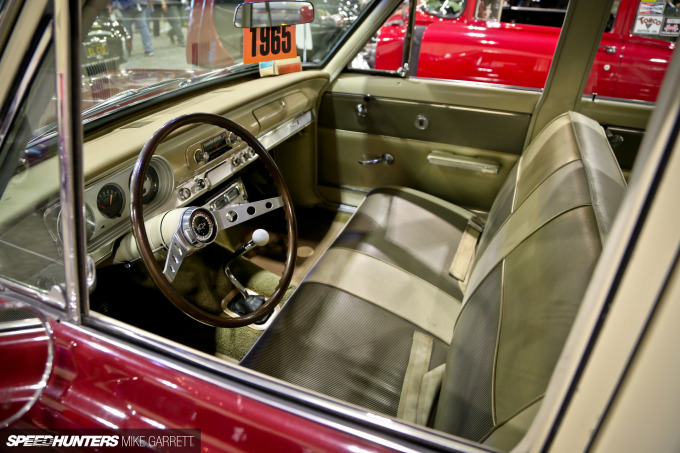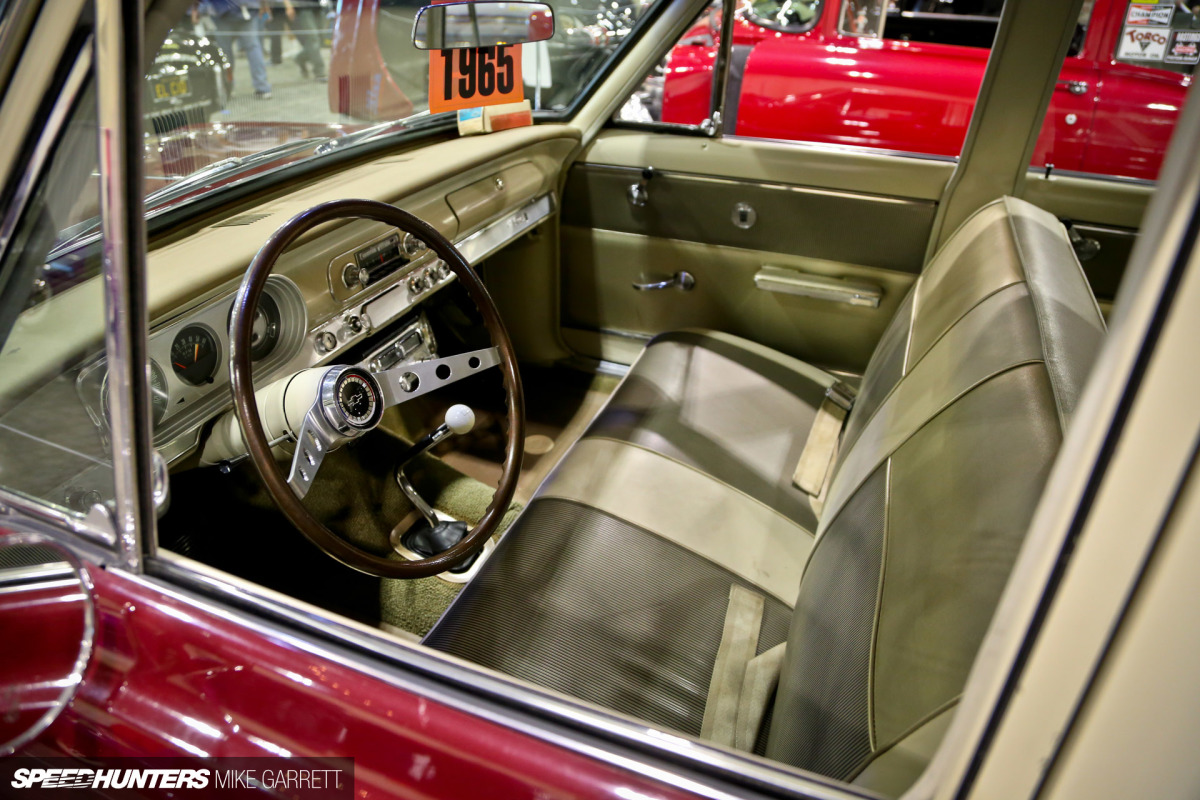 Rather than going the custom route, the Nova has a very factory look, right down to the steel wheels and dog dish hub caps. But look closely and you'll see cool stuff like the 4-speed stick and 327 badging on the fenders.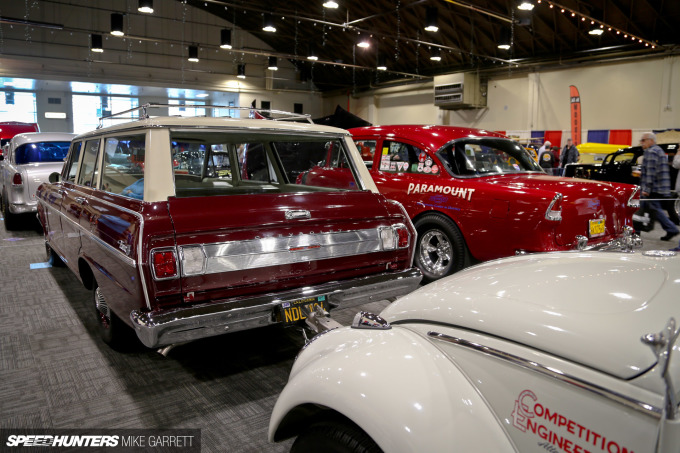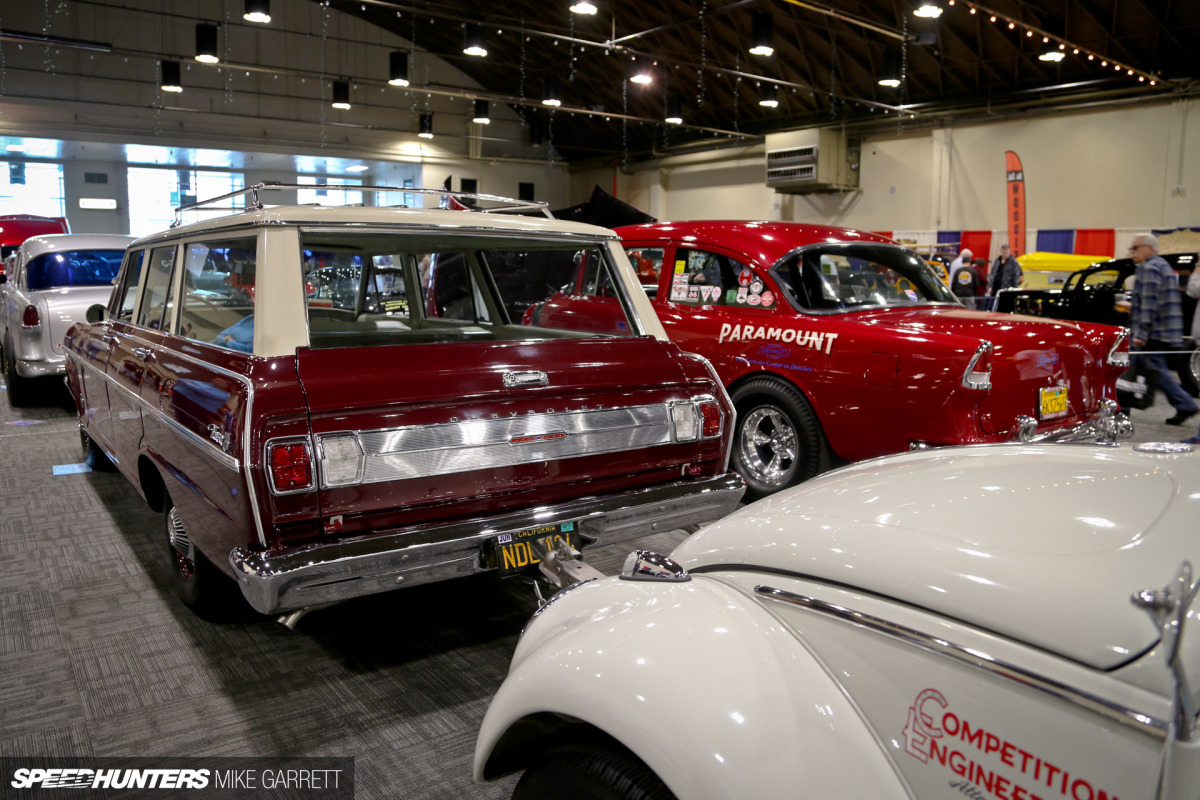 I'm not sure which is cooler – the VW race car or the tow vehicle – but together the pair makes for one of the greatest weekend drag race setups I've seen in a long time.
Mike Garrett
Instagram: japanifornia
mike@speedhunters.com