Firing It Up
Ah yes, the middle of February. It's the time where after months of winter the first teases of spring begin to show up, and for car enthusiasts this is a very good thing.
It's when our thoughts begin turning to driving, events and the promise of a new season.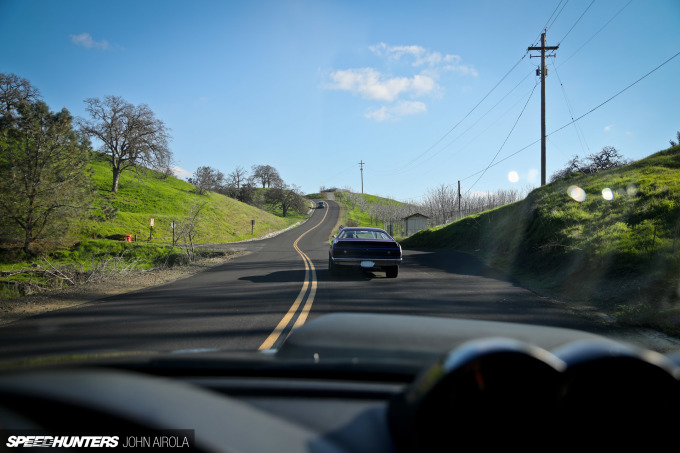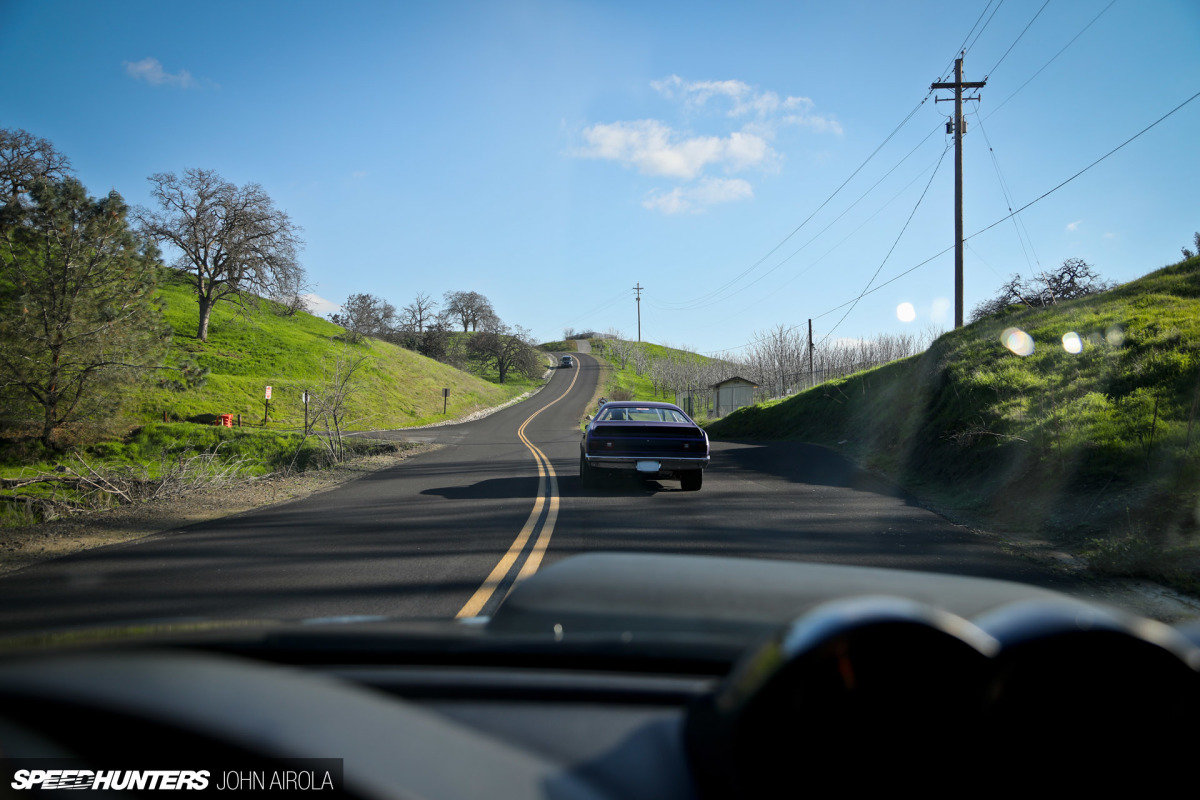 Sure, living in this place called California means that we can generally enjoy our automotive hobby all year round, but this winter has been abnormally wet and cold on the West Coast. And thus, our project and 'fun' cars have had to stay in the garage more than they should've.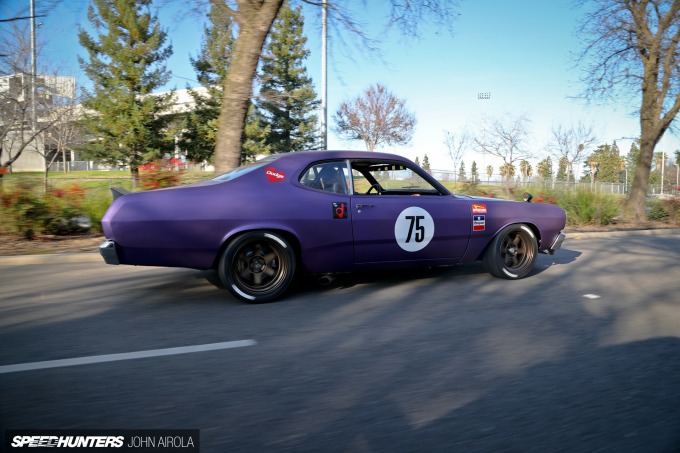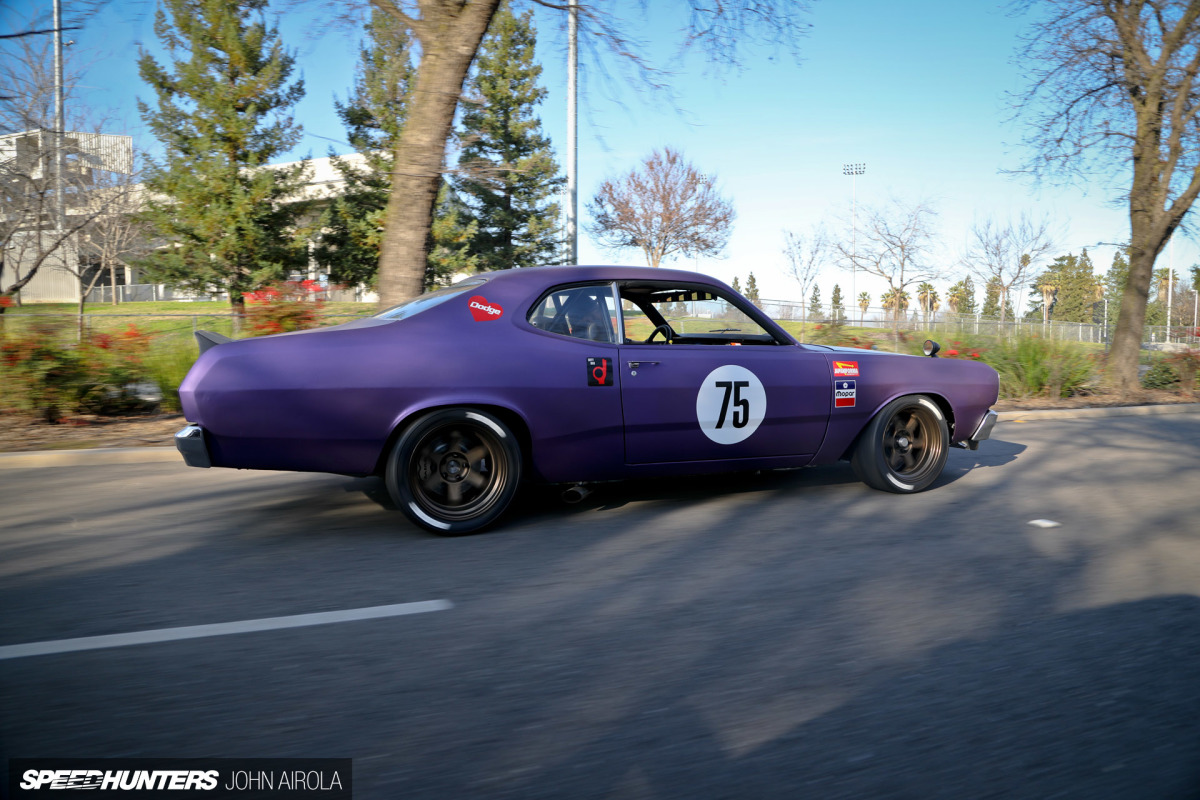 However, after weeks of rain we've recently been greeted with some perfect late-winter weather here in Central California, and I decided to use the opportunity to spend the day taking Project Yankee – my 1975 Dodge Dart – on a little shakedown cruise.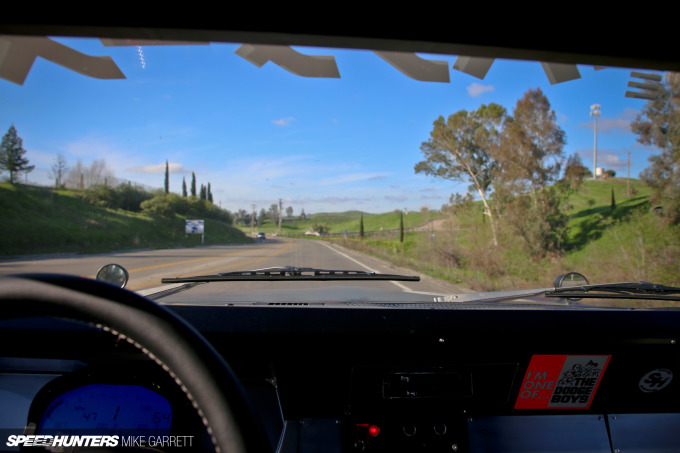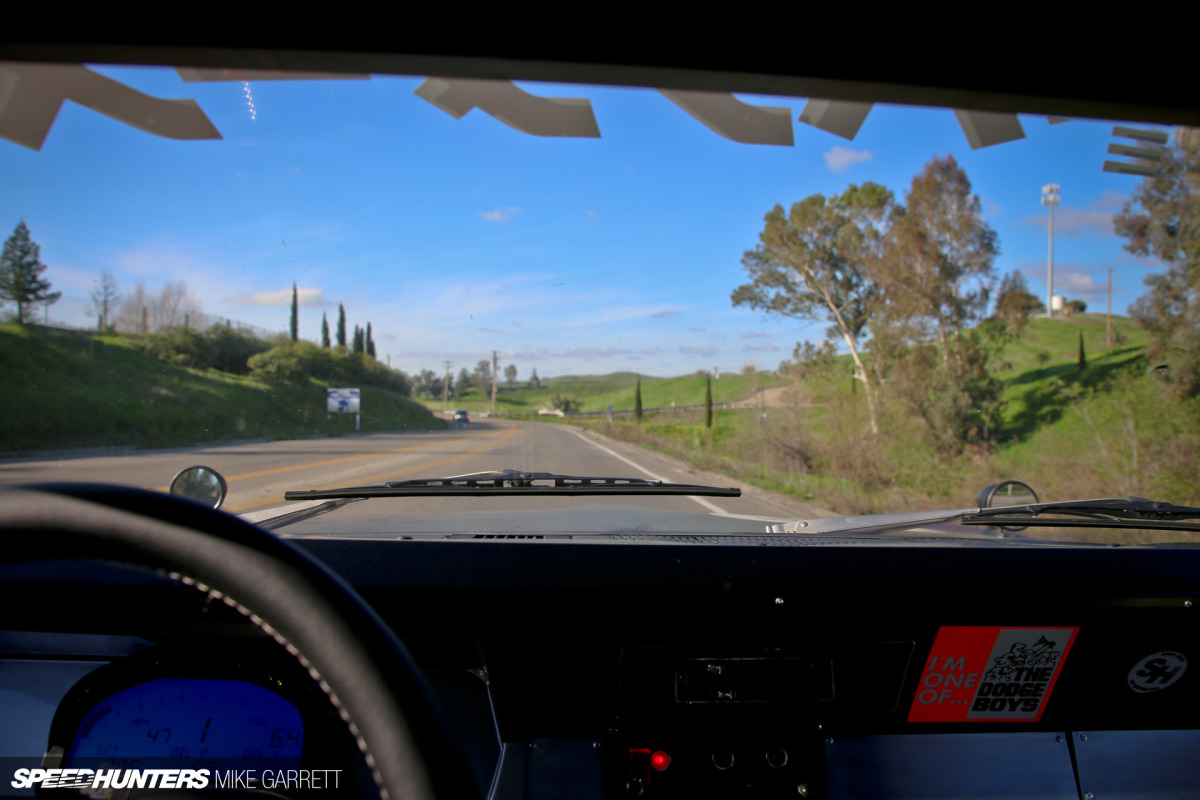 Since the Dart's SEMA debut back in November last year, I've taken it for quite a few test drives and short trips around town, but this time I wanted to stretch it a little further and head out into the nearby Sierra Nevada foothills. With the engine still undergoing its break-in period, I also figured this would be a great chance to put some miles on her.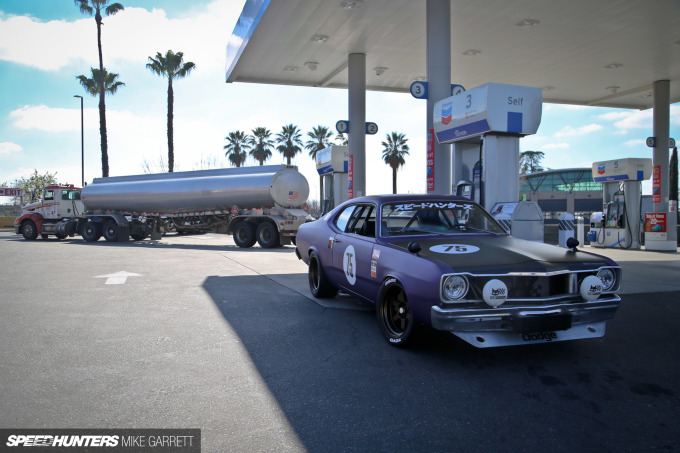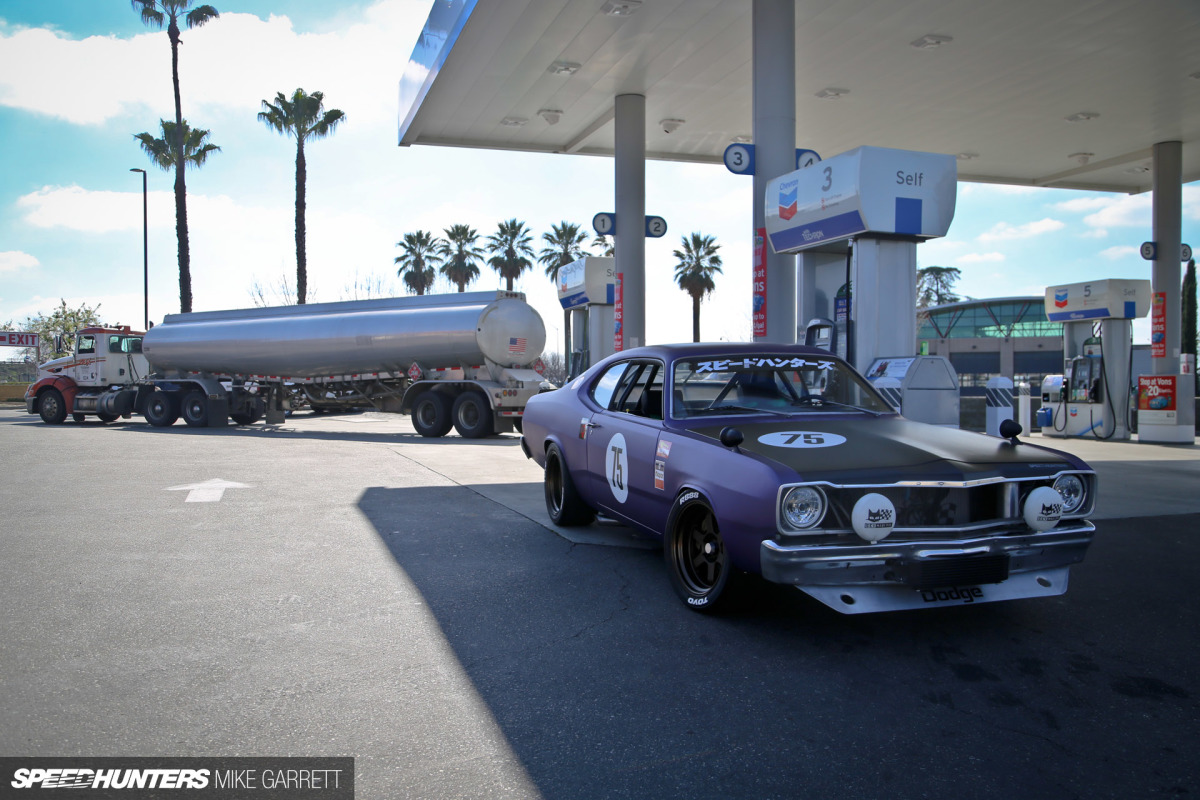 Typically, my wife is happy to tag along and serve as co-pilot during these trips, but since she is almost eight months pregnant at the moment, strapping into full bucket seats and racing harnesses probably wasn't a good idea. So I asked my buddy John if he wanted to tag along in his Subaru Impreza STI as a wingman, and off we set with 12 cylinders, eight RAYS wheels and three differentials spread between us. First up was a stop at the gas station to top-off with fuel.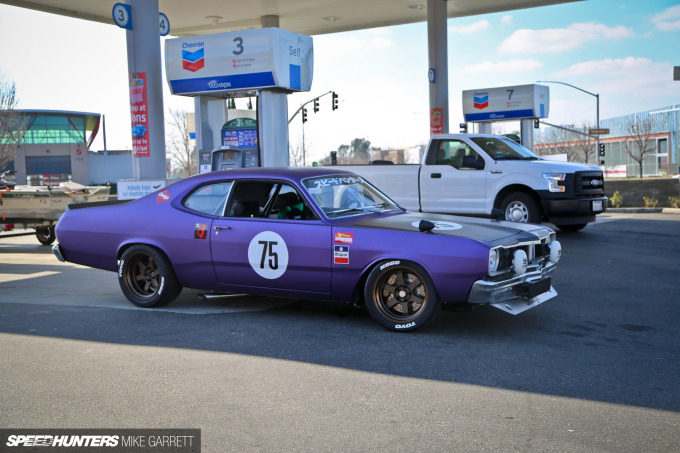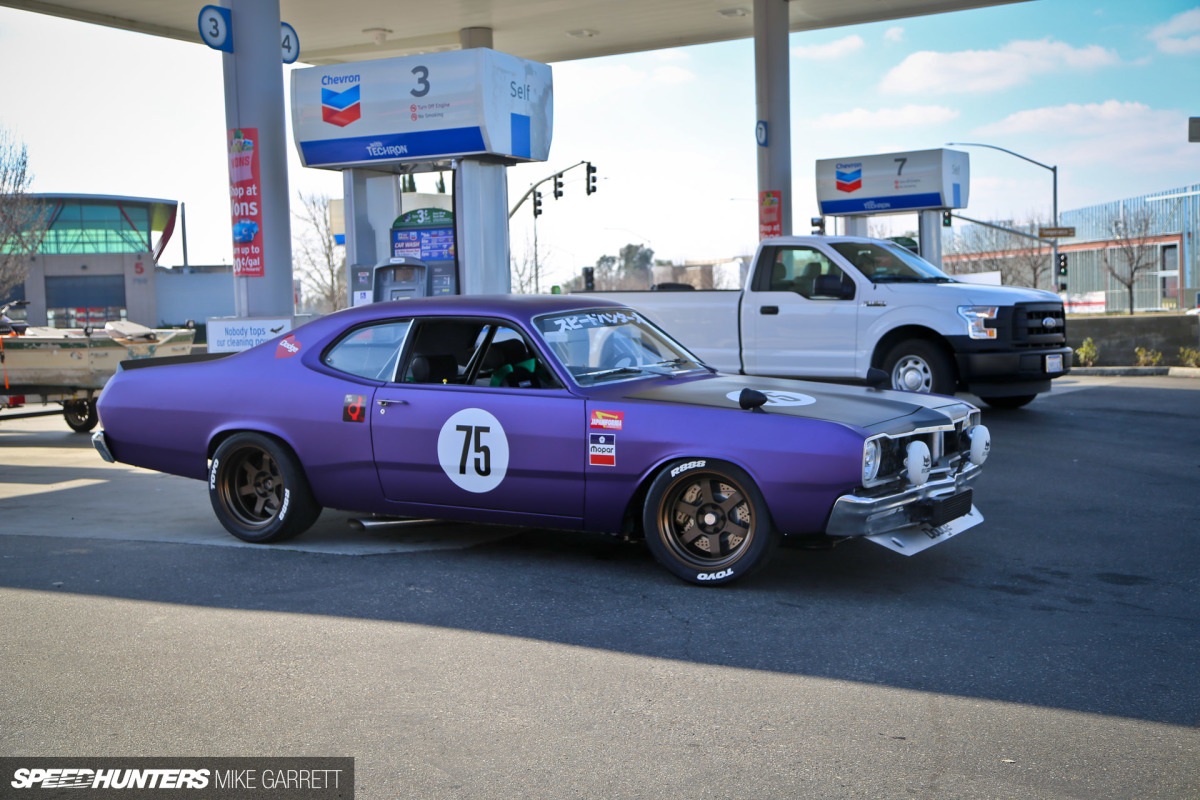 Driving a car that's this unusual always makes simple tasks like filling up with gas entertaining, and this time was no different. Some people are just excited to see an old, loud, purple car, and others are curious about the individual modifications.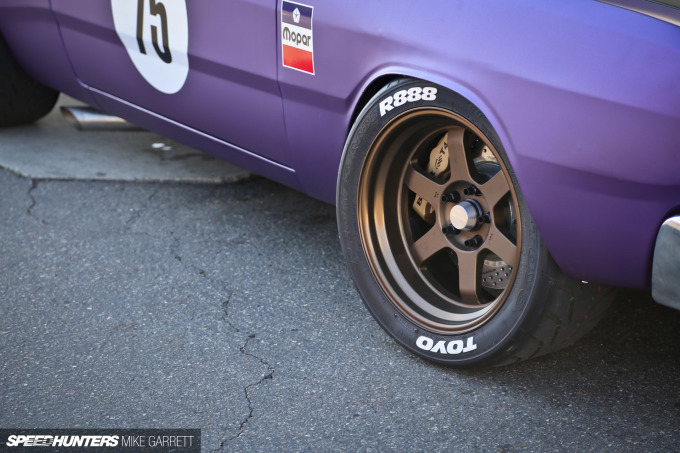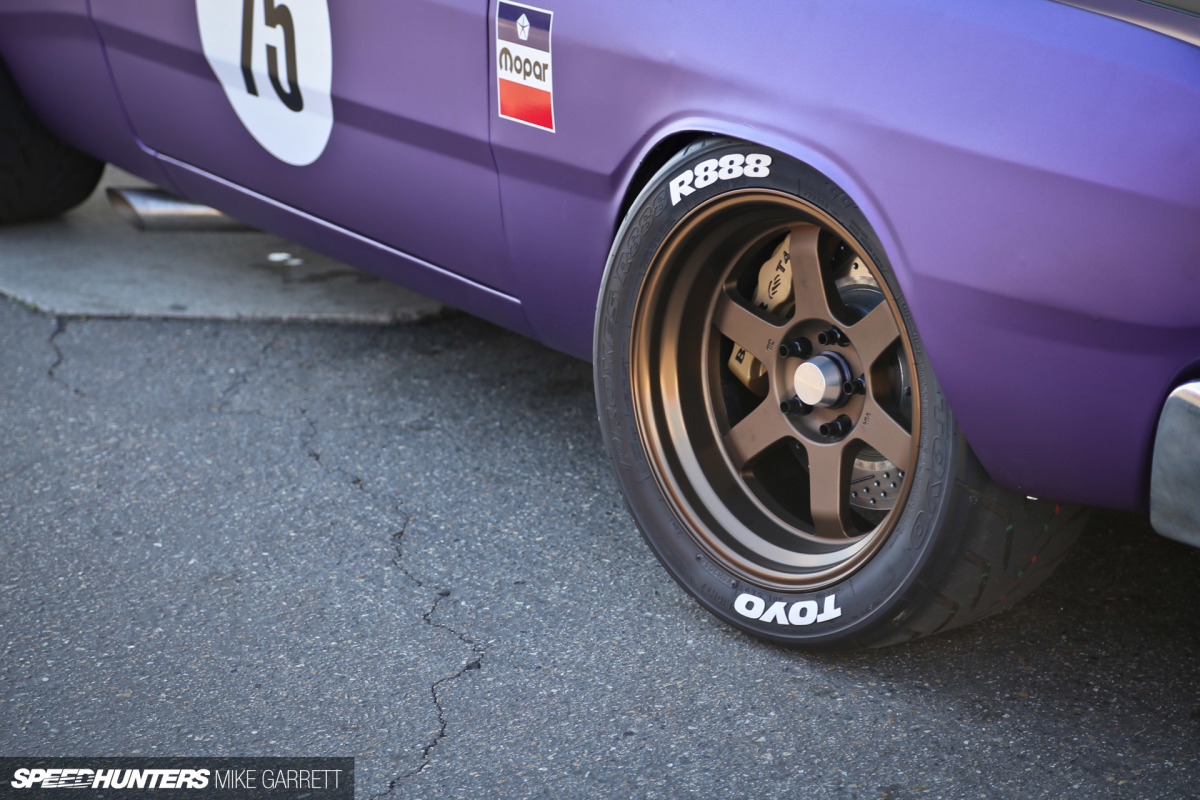 The Volk Racing TE37Vs in particular have already received a ton of comments while out cruising around. It's interesting because there are a lot of people who can identify the wheels and a lot of people that can identify the car, but not too many who can do both. That's all part of the fun of Project Yankee.
After filling up, we got on the road and headed north out of town toward the foothills.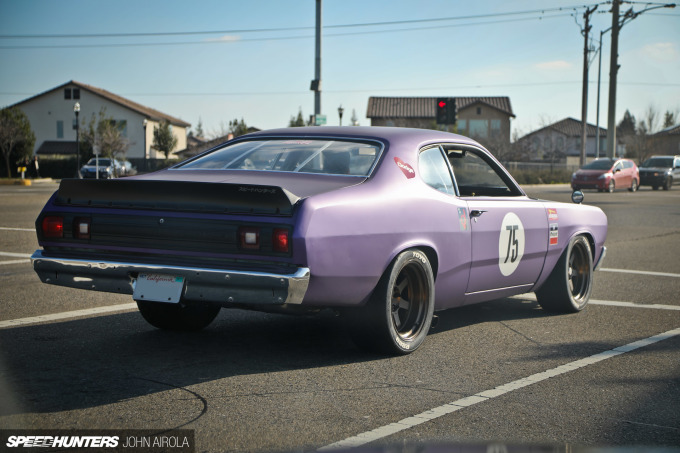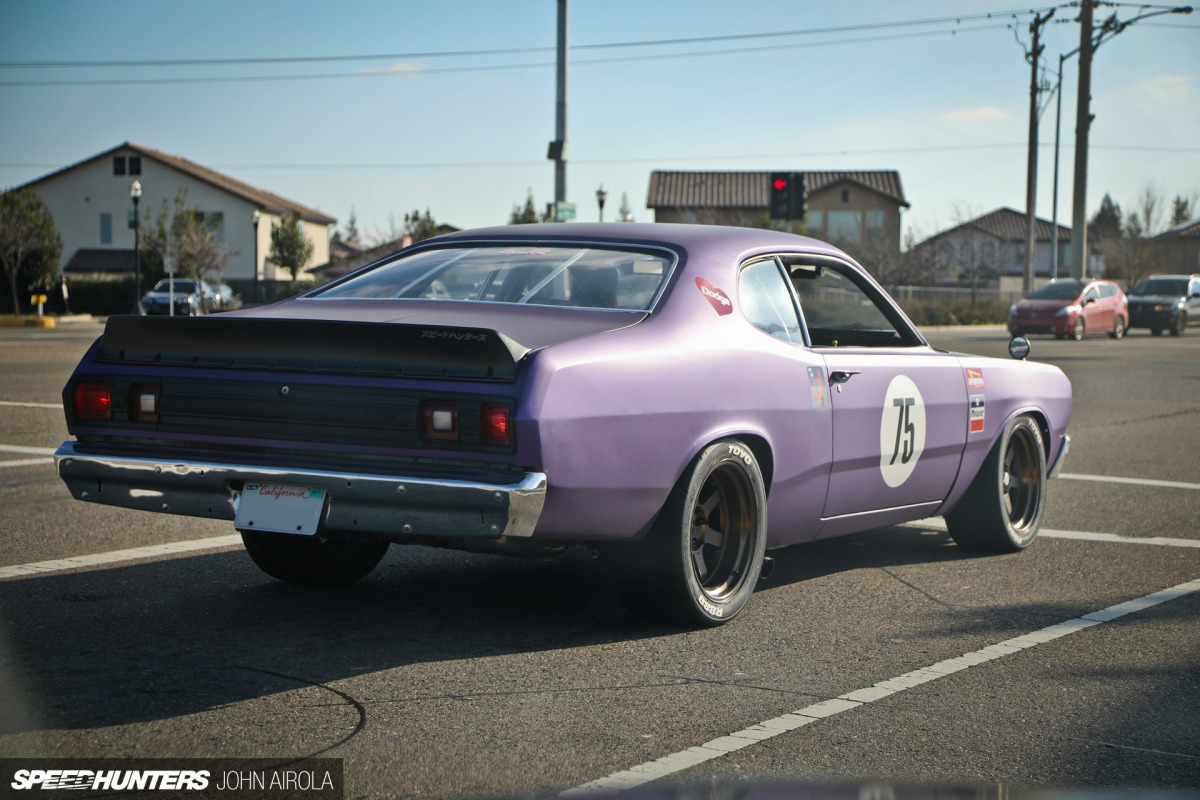 The idea of having a modern HEMI crate engine is that you shouldn't have to worry about something going wrong every time you take a drive, but given that every major mechanical component has been modified and changed here, I think it's normal to feel a little anxious.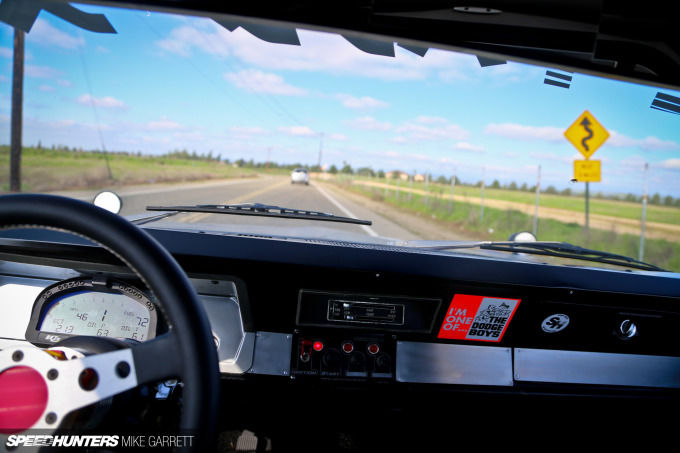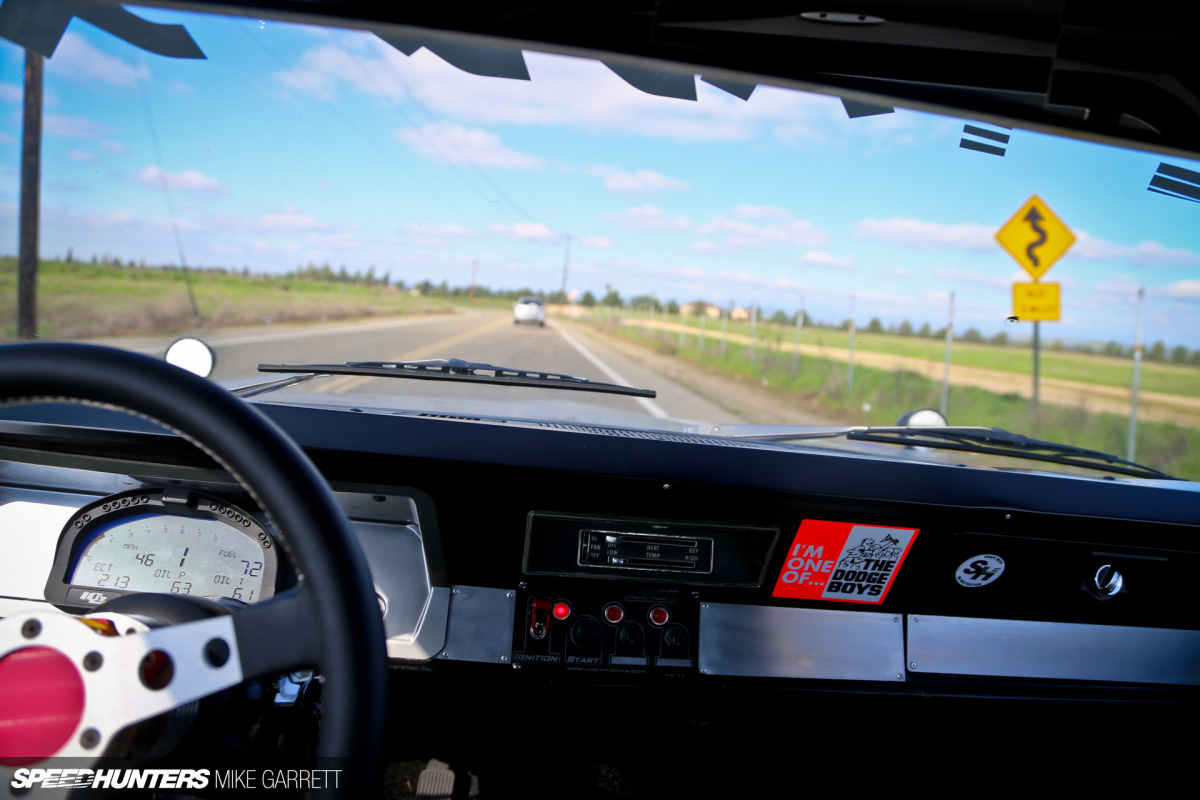 So far so good though. Cruising along at 70mph everything feels right, and thanks to the overdrive fourth gear the engine is sitting at a very reasonable RPM, even with the aggressive 3.73 rear end gears.
Cruising The Lake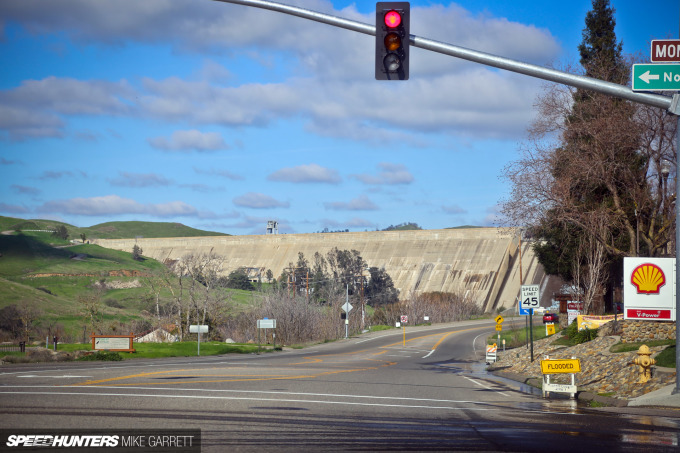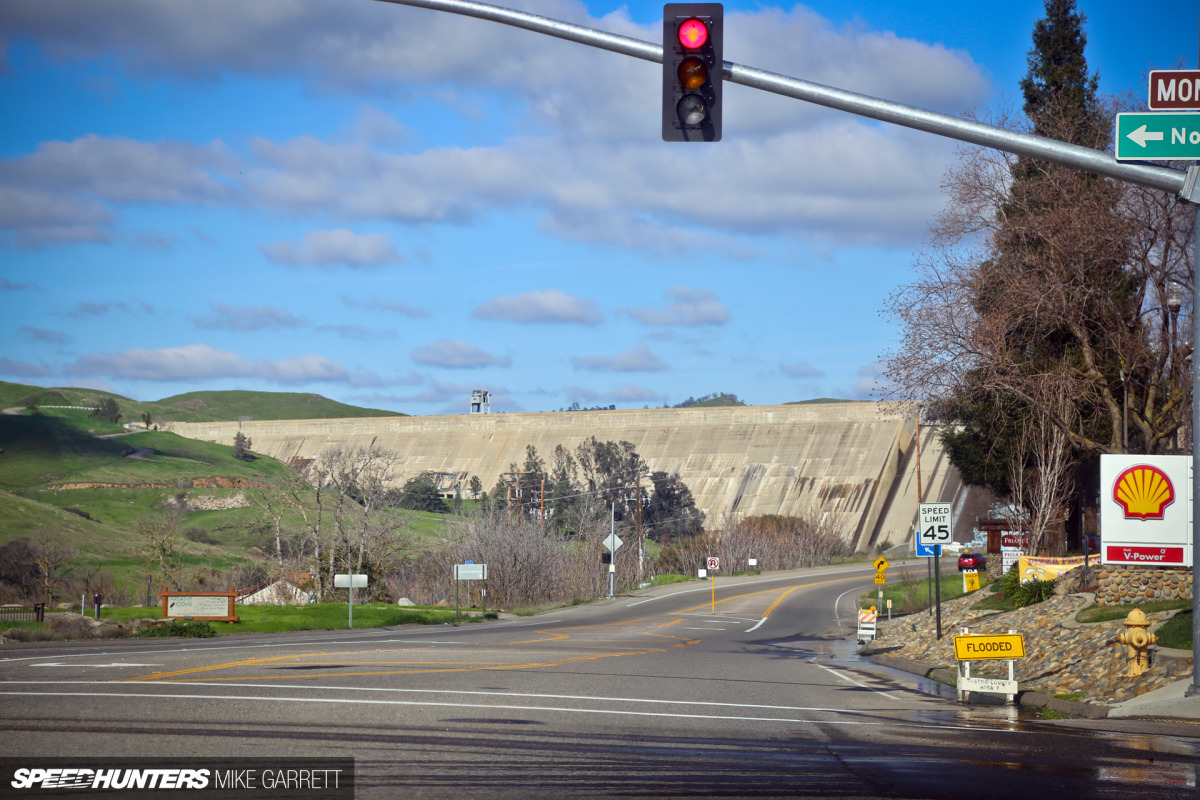 Our destination for the afternoon was Millerton Lake, a popular recreation spot for Central Valley residents that also happens to be surrounded by some very cool driving roads.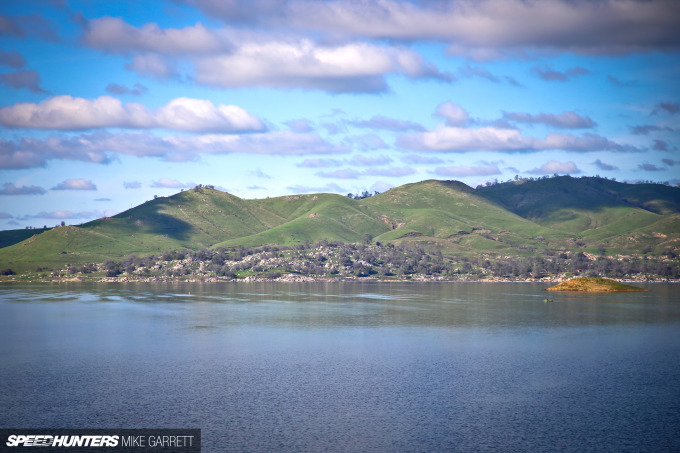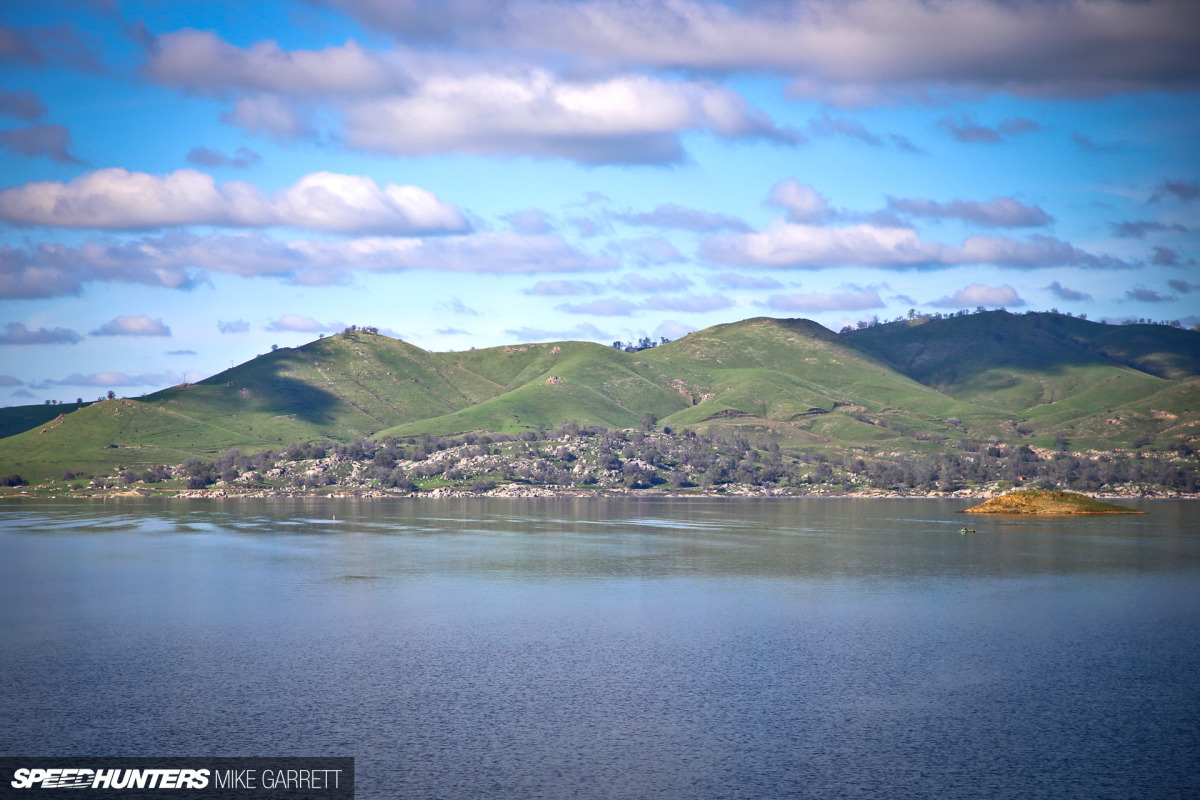 On summer weekends the place is typically filled with boaters, and even in February there were quite a few people at the lake enjoying the greenery and the views of the snow-capped Sierras in the distance.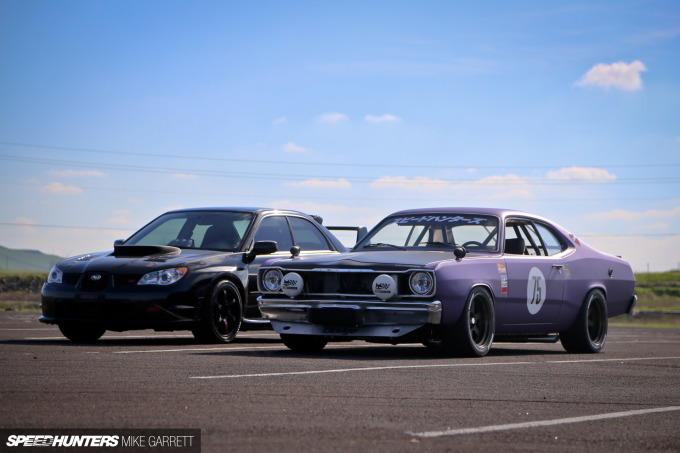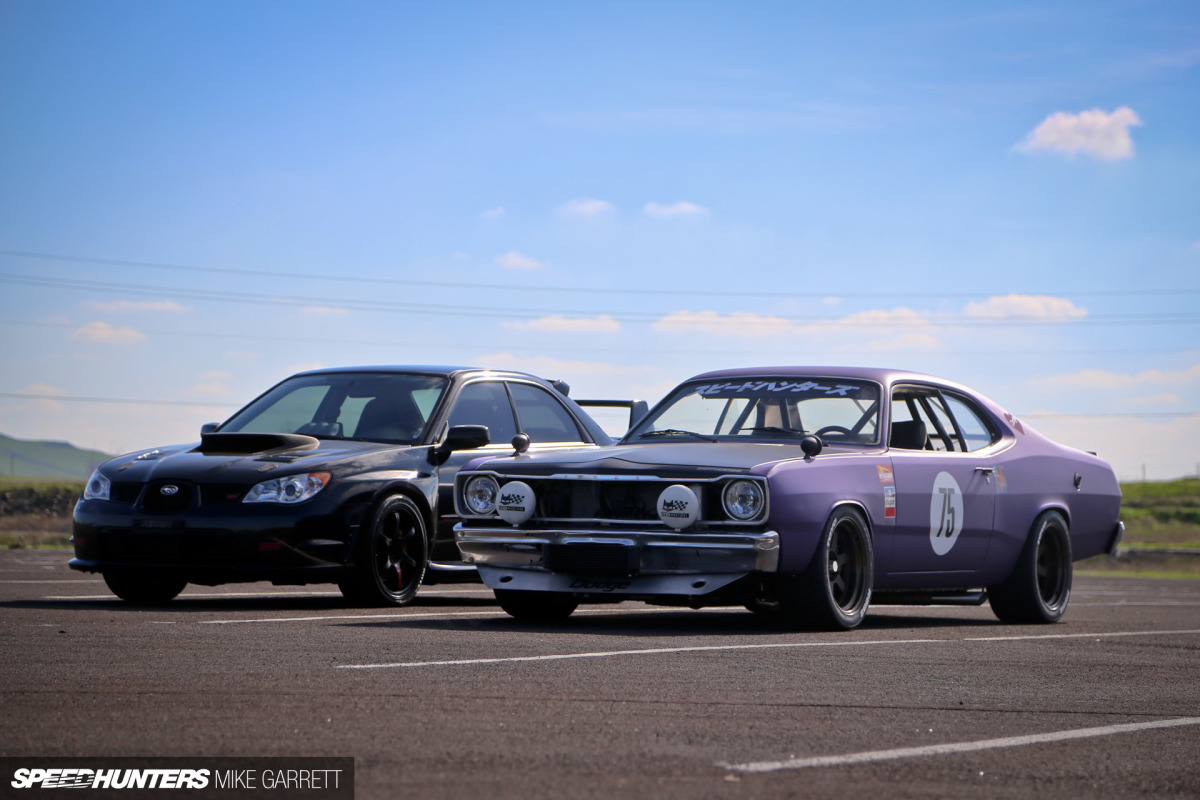 The wide open spaces of the lake made for some great photo locations, and we used the opportunity to grab some shots of the Dodge and the Subaru together.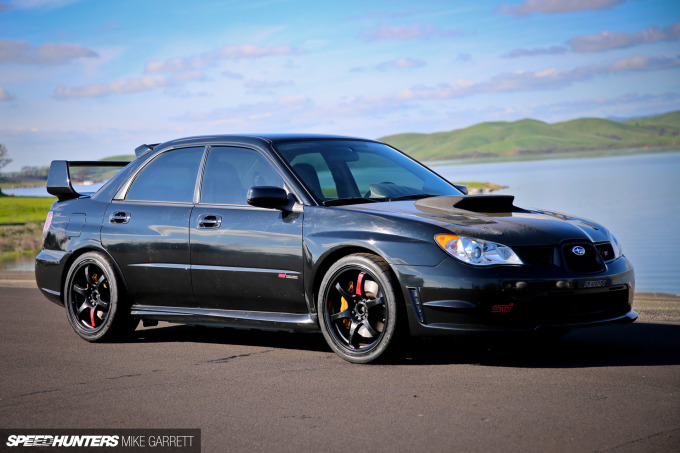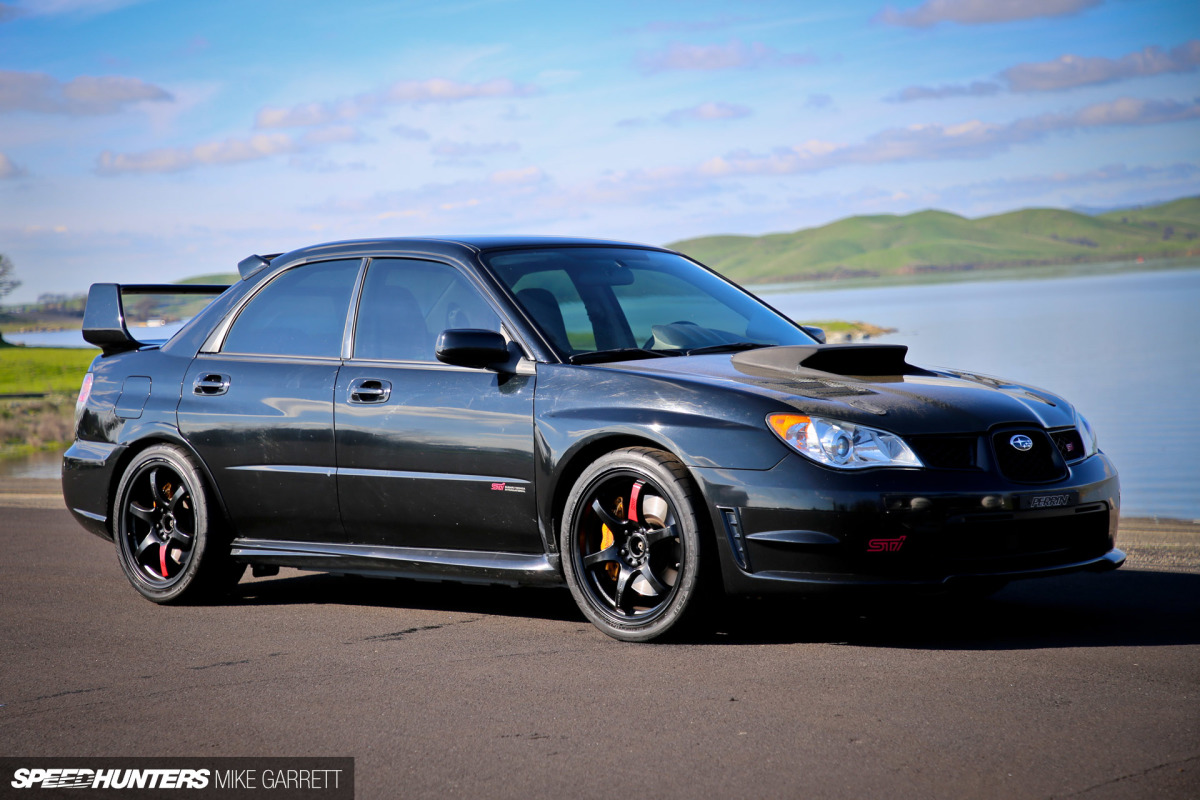 John bought his 2007 STI brand new, and it has served reliably as his daily driver for the decade since. It's something I'm very envious of considering my tendency to switch cars way too often.
Over the years he's done a lot of different upgrades, including some basic suspension work, mild performance bolt-ons, and a set of 18-inch RAYS Gram Lights 57DR wheels to complete the black-on-black look.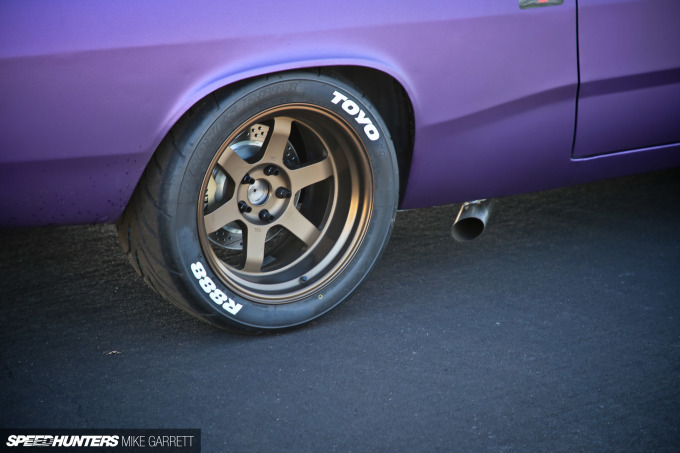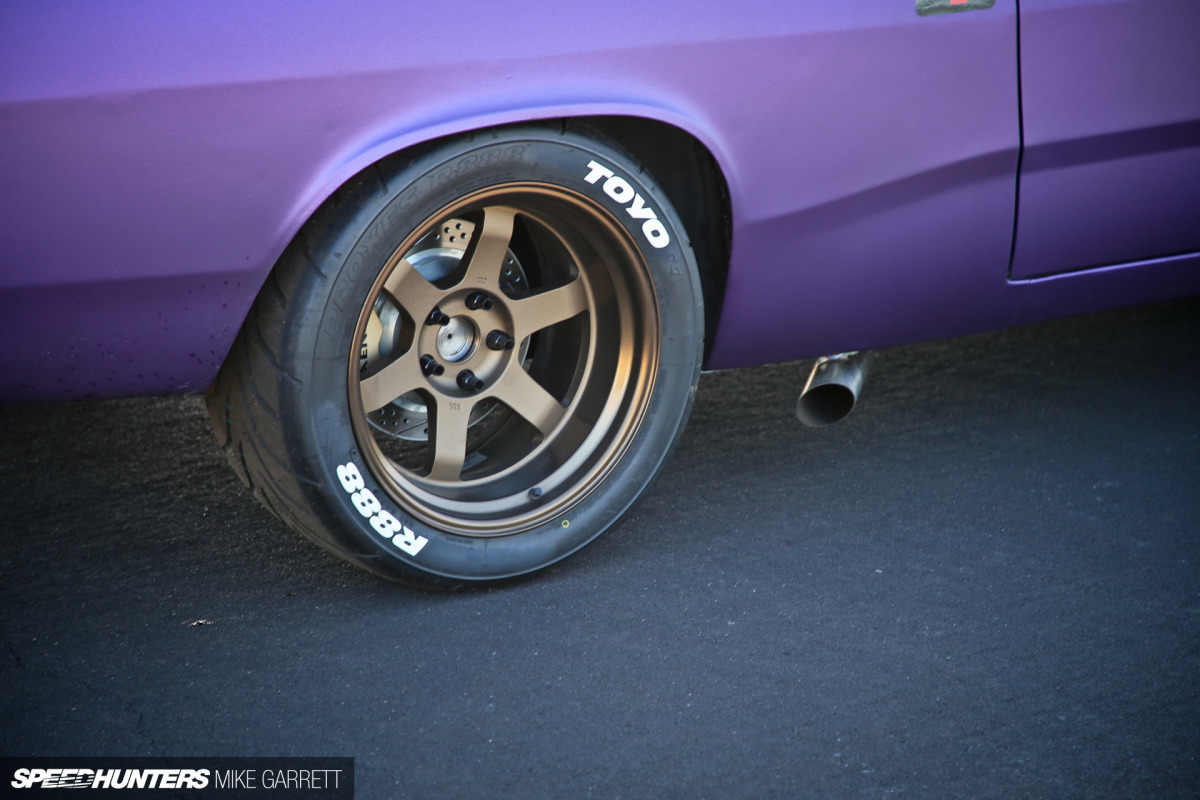 And speaking of wheels, each time I drive and photograph Project Yankee I'm able to soak in more of its details, like the fitment. There was a lot of guesswork involved with the sizes of the TE37Vs (17×9-inch -10 up front and 17×10-inch -20 in the rear) and the Toyo Proxes R888s (255/40R17 and 275/40R17 respectively), but I couldn't be more happy with how it all came out.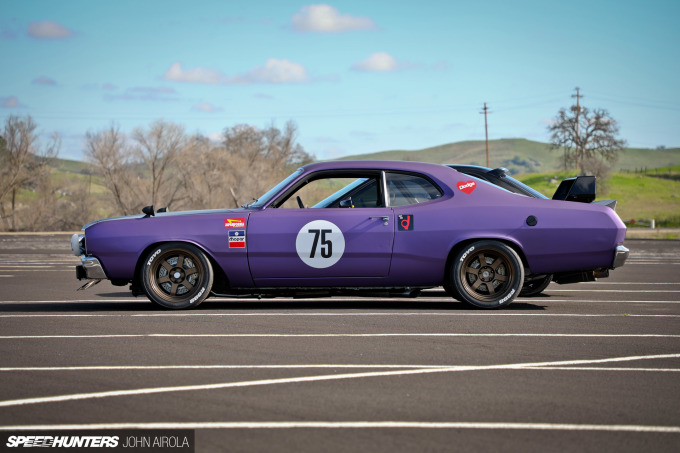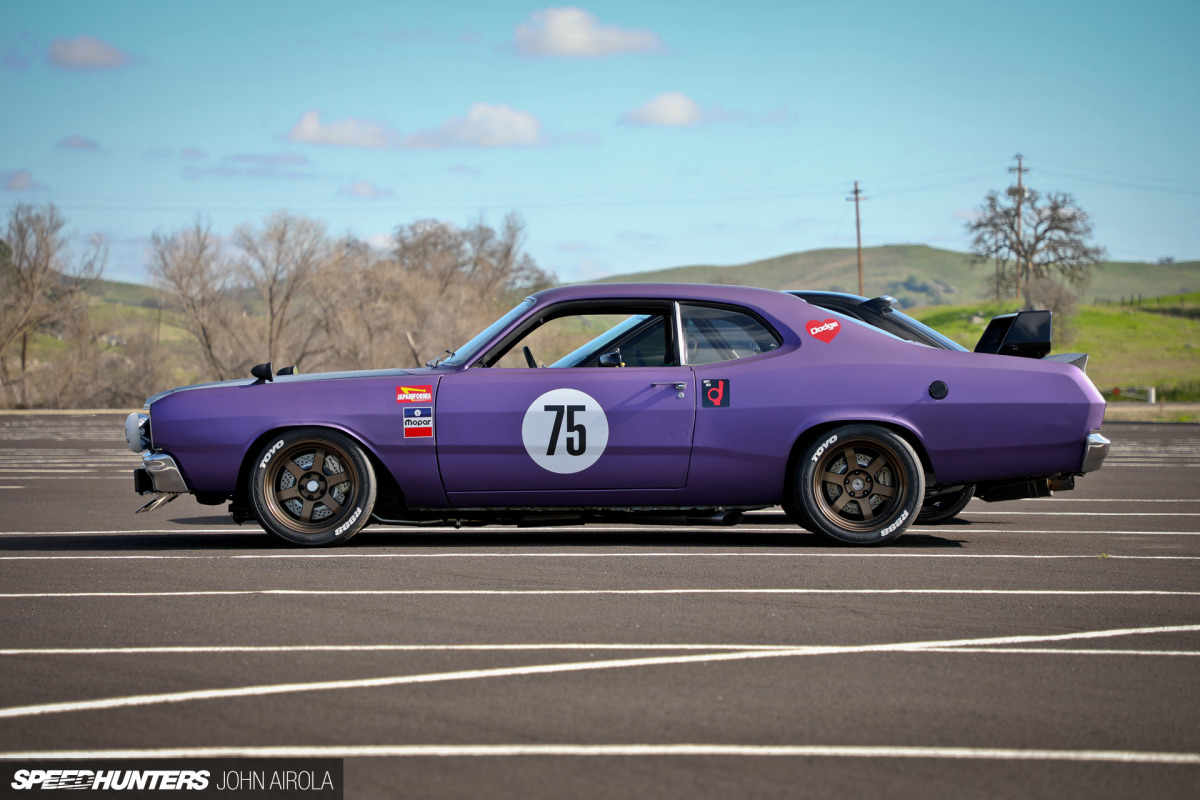 And the wheels are also one of the first things people ask me about when they see the car. Modern forged Japanese wheels on a 1970s American car might be unusual, but the look is so natural. As they say, TE37s look good on everything.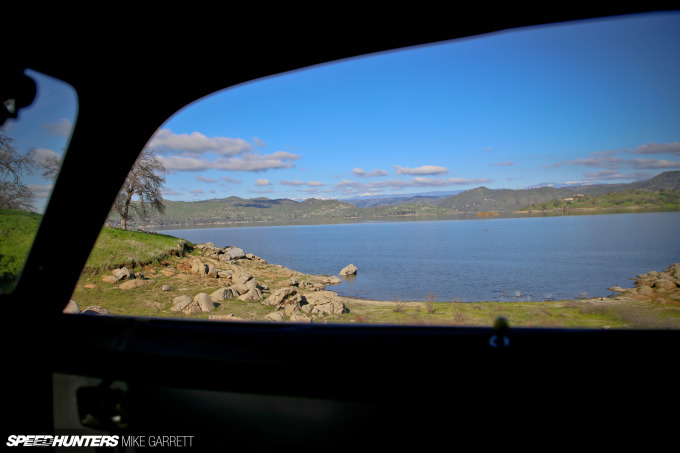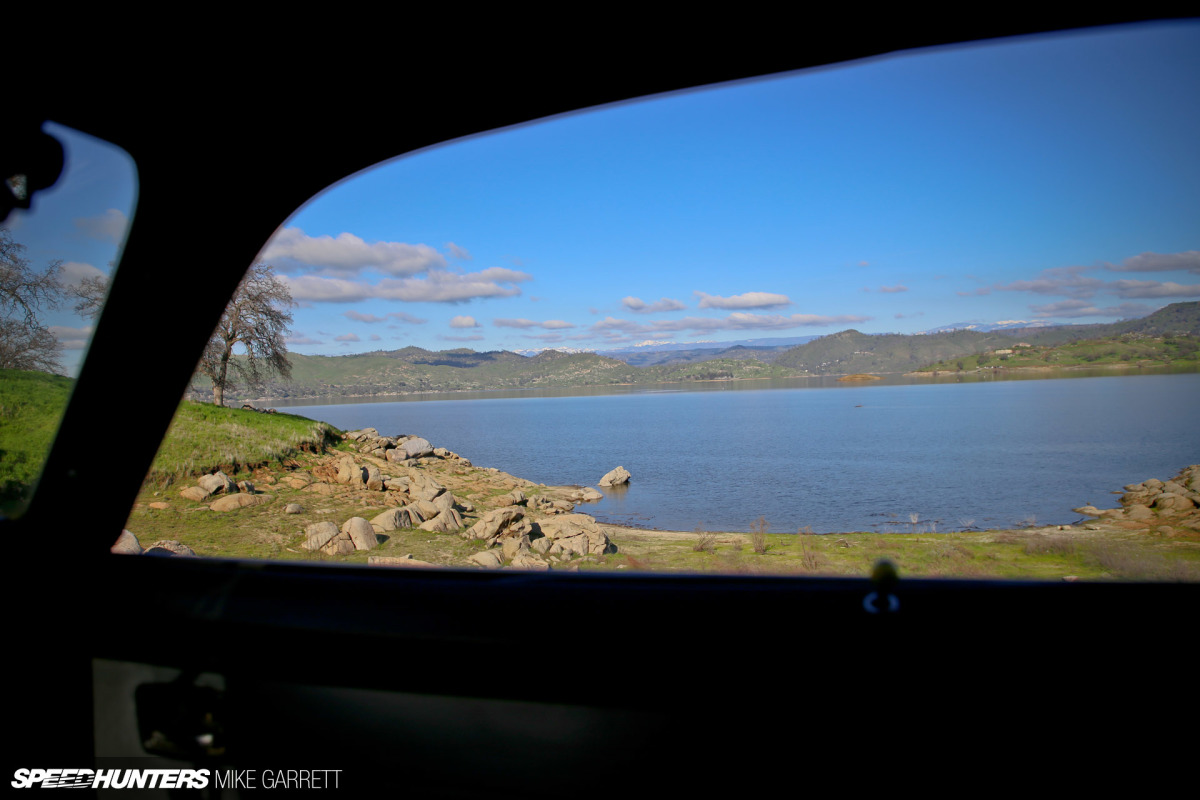 After relaxing a bit and soaking up some of the scenery, John and I decided to cruise around the lake and look for some more cool spots. You may have heard in the news about the possibility of dams breaking in Northern California, but despite the high water level there's no such problems here.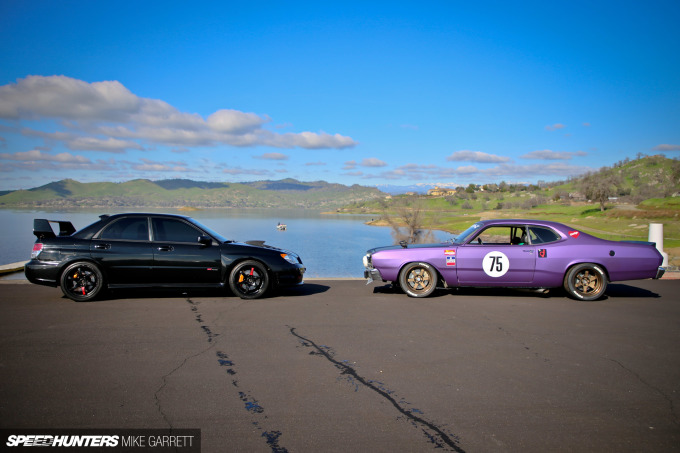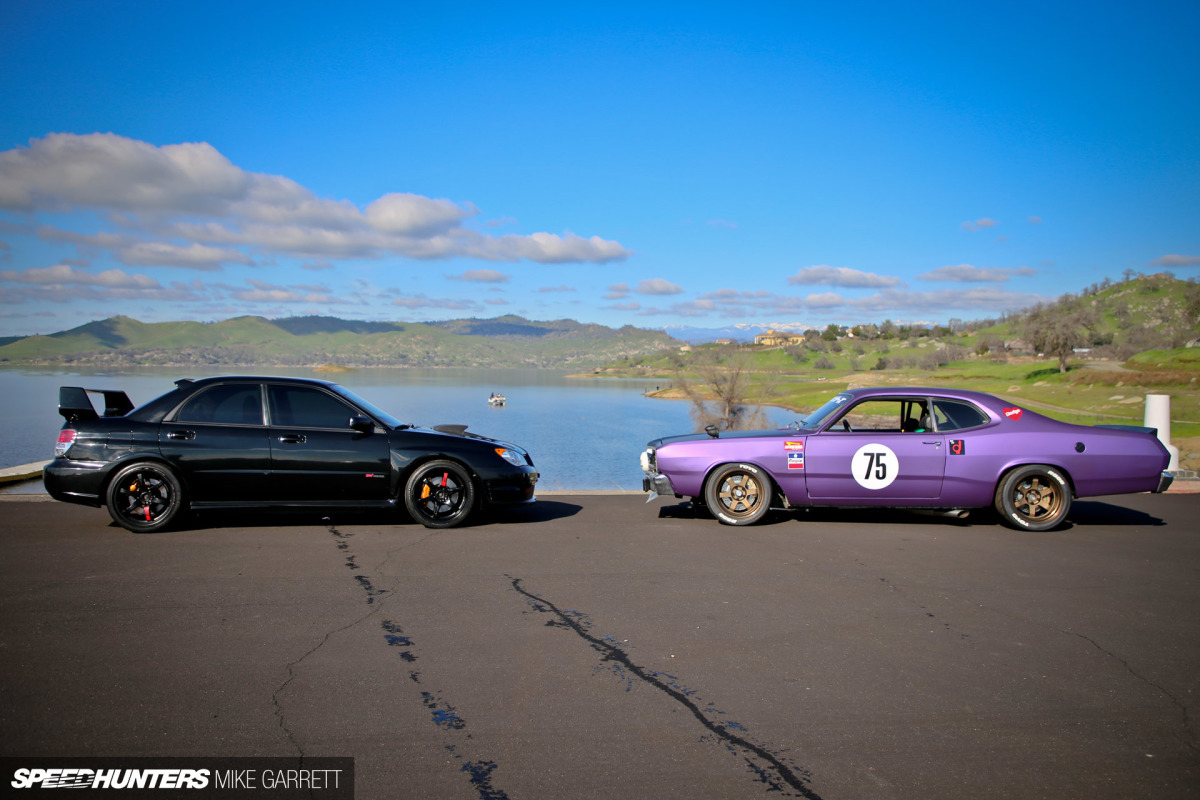 Before we realized it the light was beginning to fade, so we decided to fire the cars up and head back towards town. Rumbling through the hills with our combination of Subaru flat-four and Mopar V8 sounds, we drew strange looks from many hikers and cyclists along the way.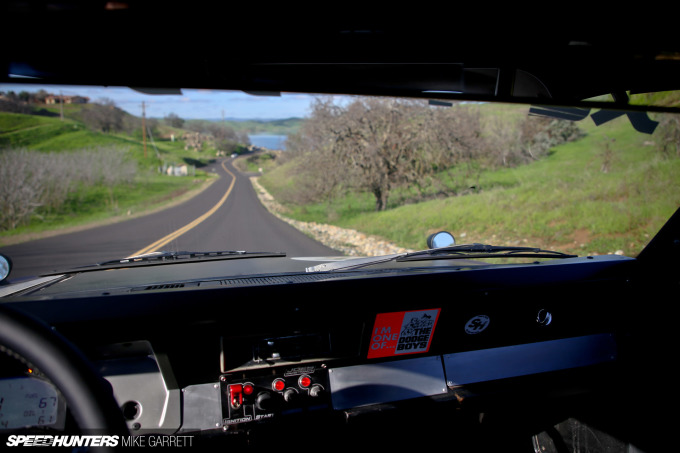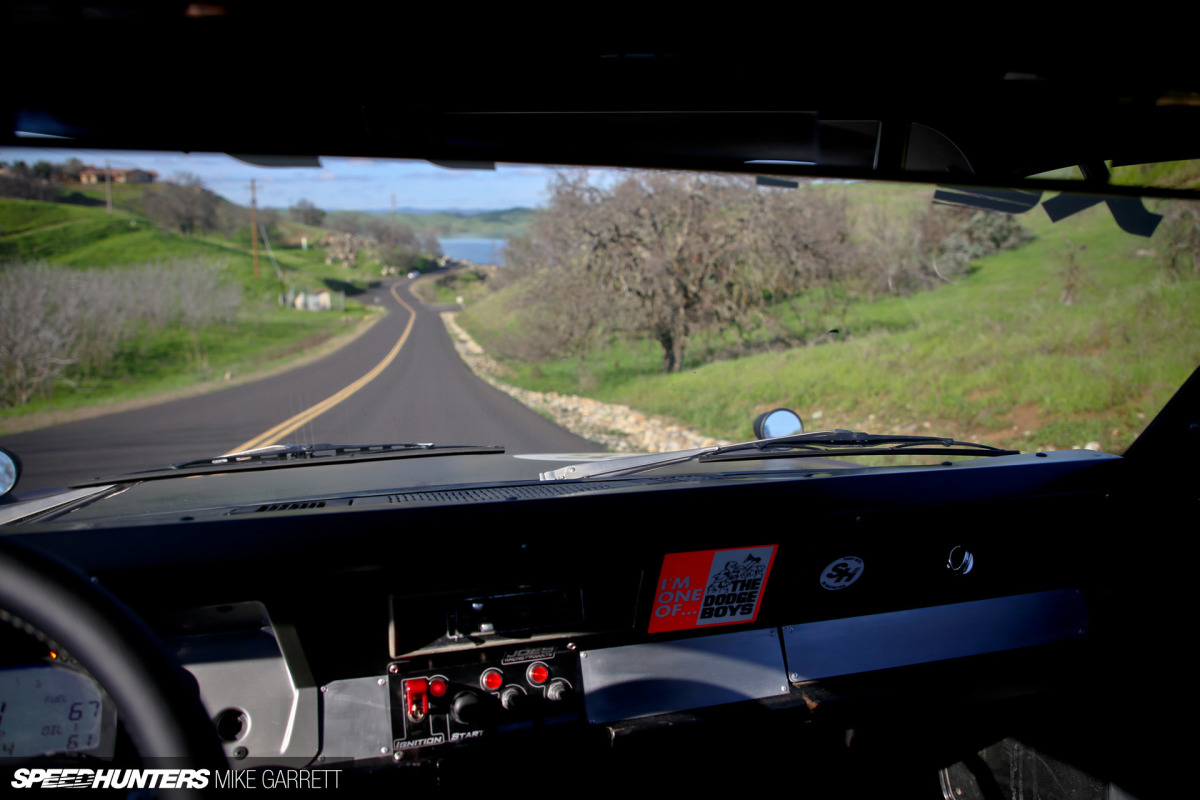 As I mentioned earlier, I'm still waiting for the break-in period to be over before I can really attack some corners in this car, but even at normal speeds it can't be overstated just how much of a difference the Hotchkis equipment makes, especially when combined with the wide and sticky R888s. I cannot wait to have this car on a race track and really let loose.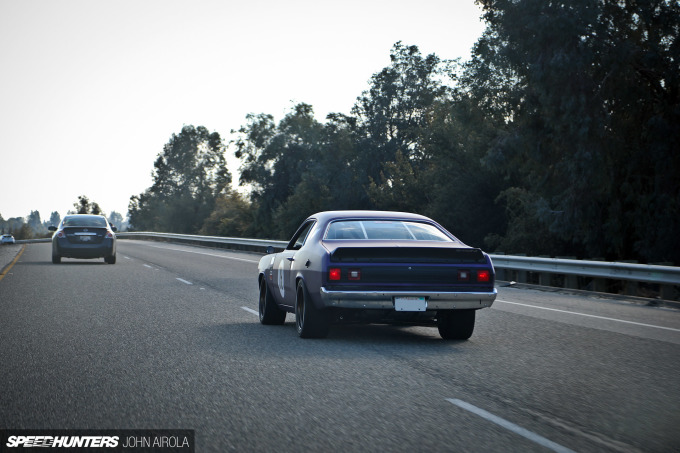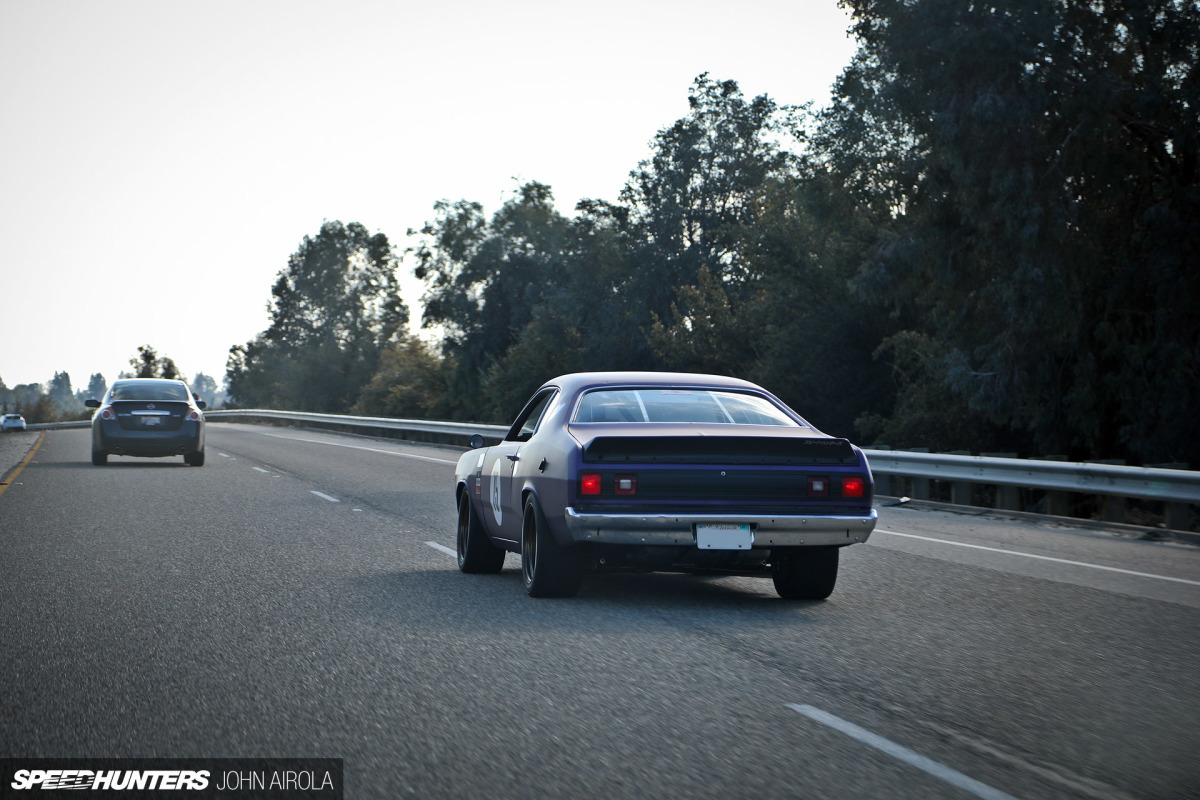 But even on the street the Dart is incredibly fun. I lost count of how many thumbs-ups and head nods I got, both from gear-heads and non gear-heads alike. During our drive, we spotted a few other enthusiasts out enjoying the weather, including a Ferrari 330GT, a Shelby Cobra replica and a brand new Ford Focus RS. Central California's car culture is not to be overlooked.
Ready For Spring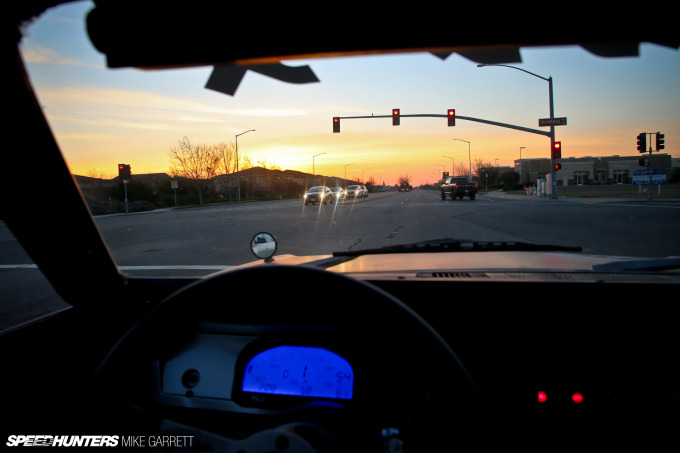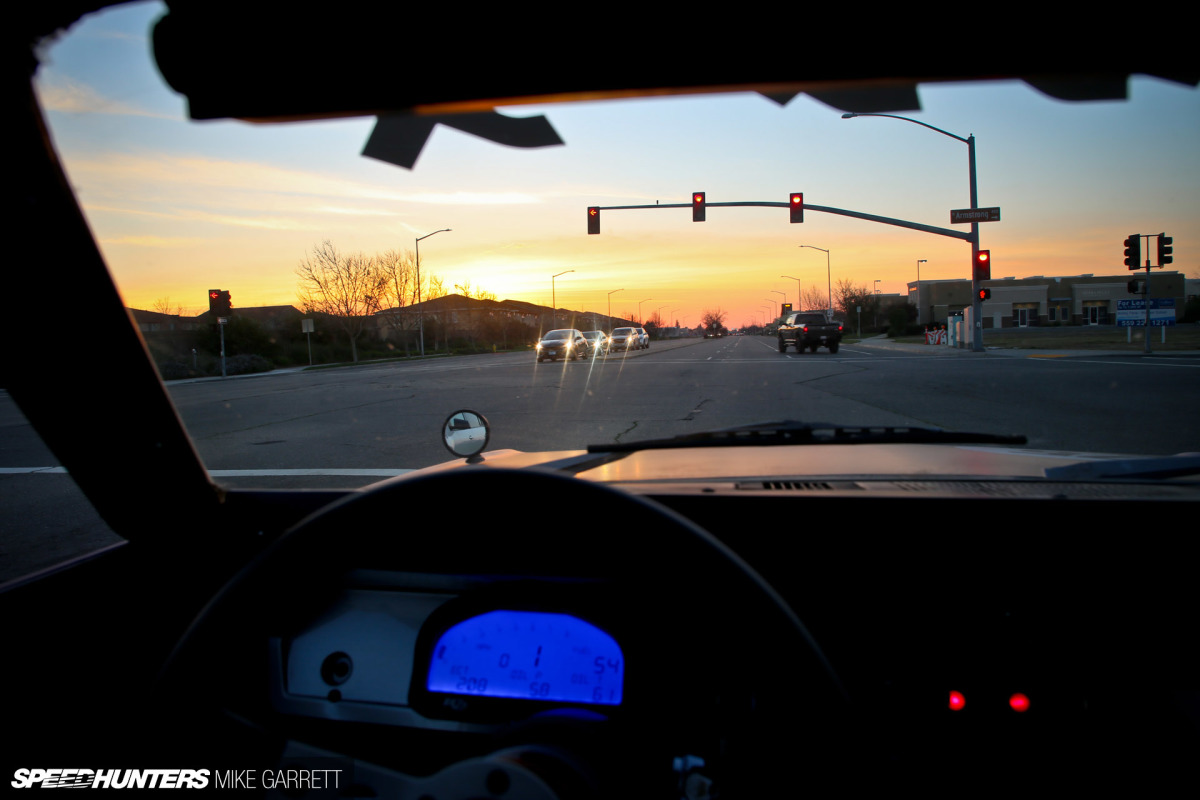 Back into the traffic of the city, I was once again reminded of just how docile Project Yankee is around town. With the headers and side-exit exhaust it's loud on start up and loud when you get into the throttle, but around town it idles and cruises with the smoothness of a brand new car.
We made one more stop for some photos, setting off many car alarms as we snaked our way to the top of a multi-story parking structure. When driving this car, I wouldn't want it any other way.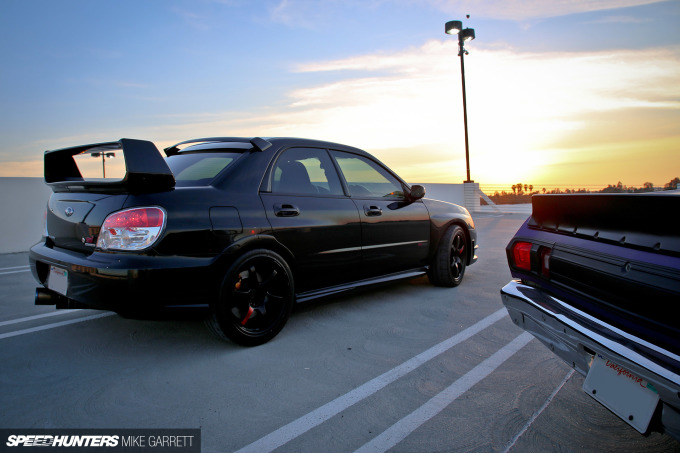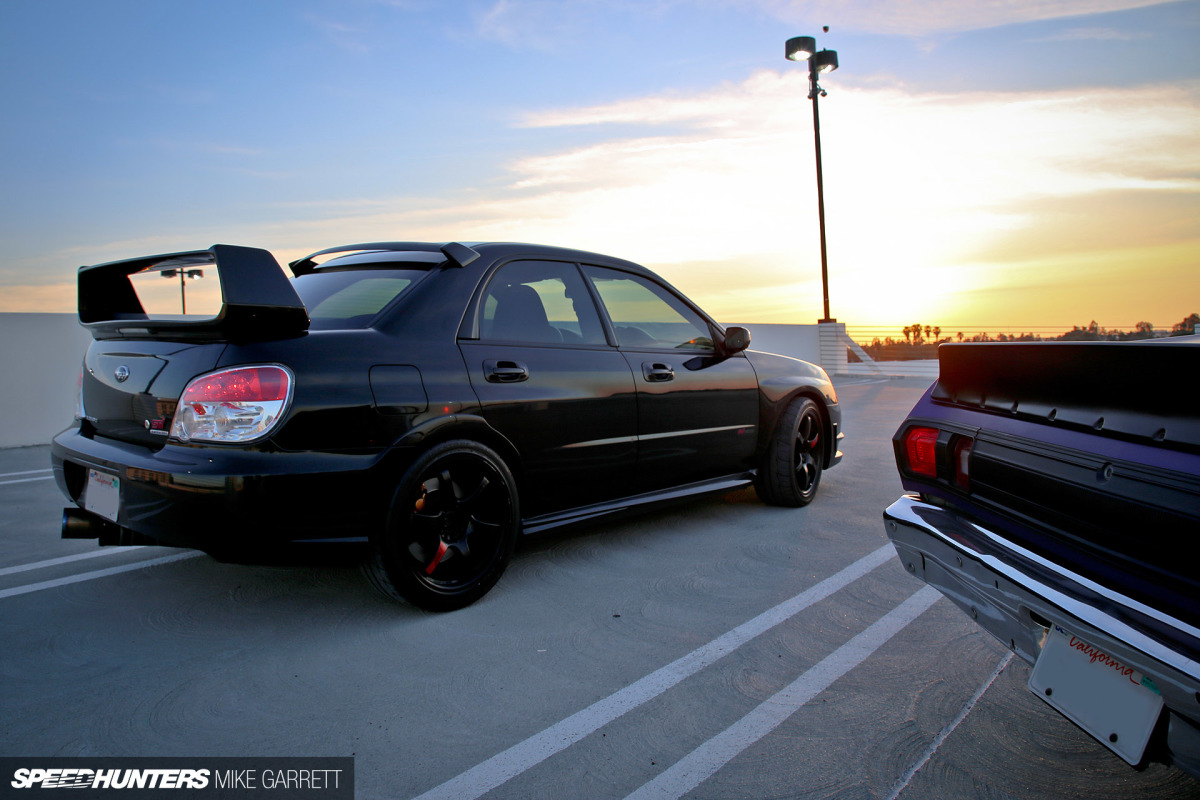 A rally-bred Subaru and a heavily-modified Dodge from the '70s – the two cars could hardly be more different. But to me, this contrast is exactly what makes cars so fun. Just about all of my friends are into cars, but we all own different types and get along perfectly fine and enjoy riding in, driving and wrenching on each others machines. That's how it should be.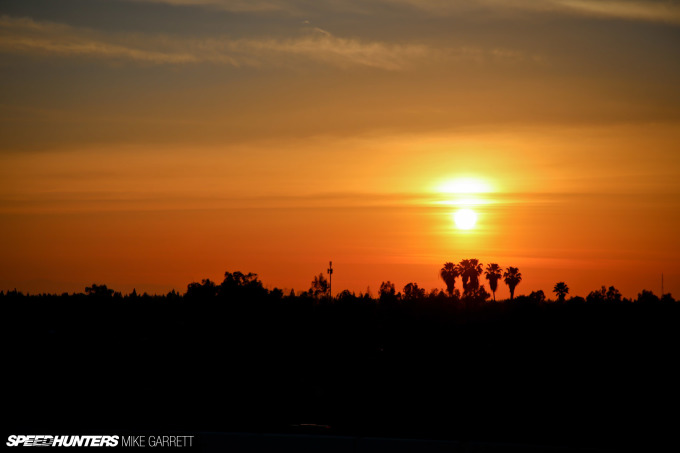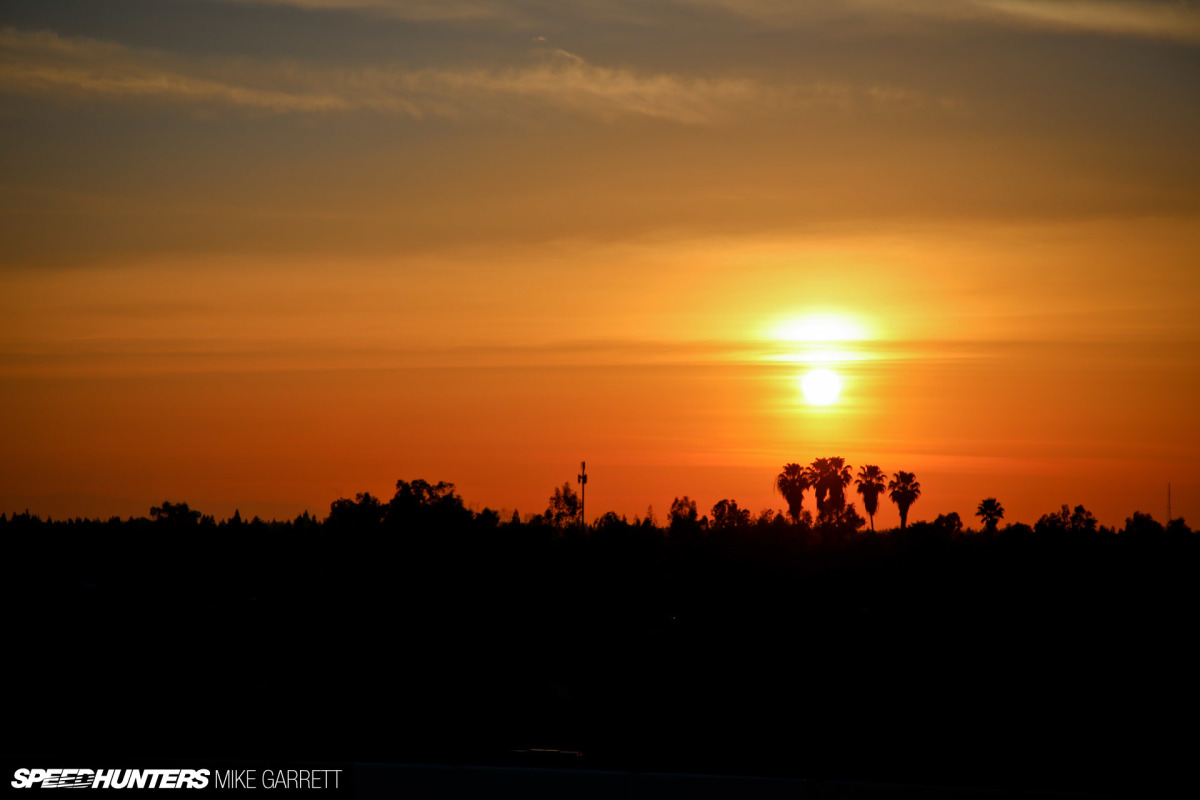 With the sun disappearing over the horizon, it was time for this lovely Sunday drive to come to an end. But not before one last stop for some food.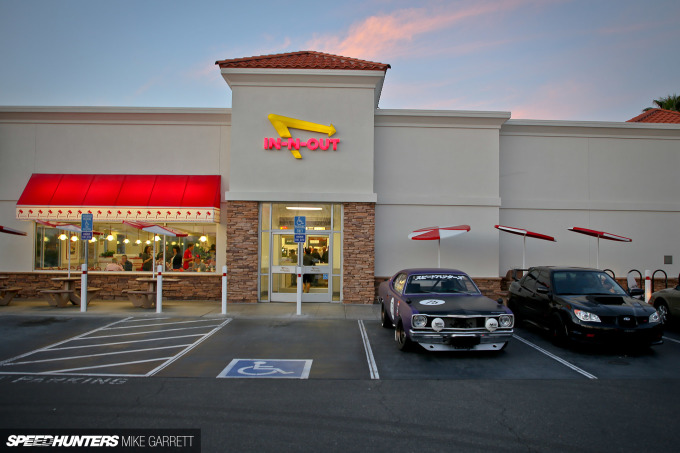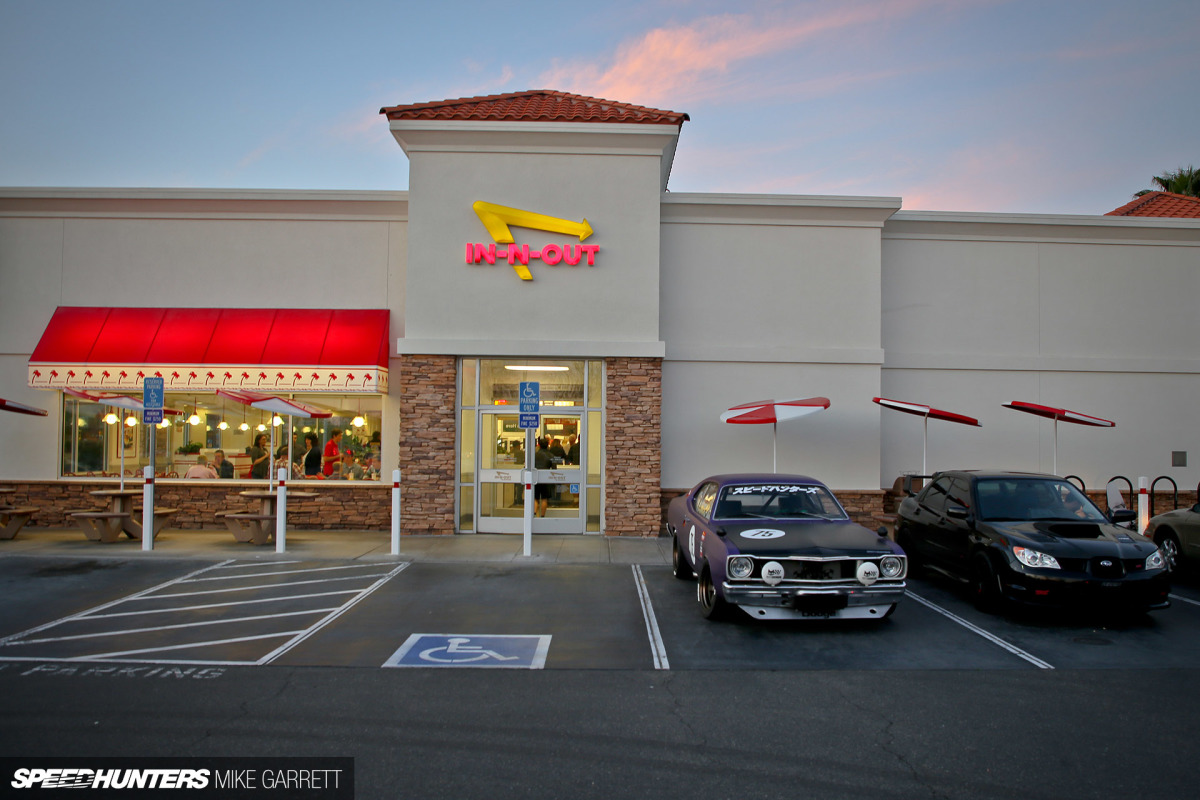 And where else but the California institution known as In-N-Out Burger. In these parts there's never one far away.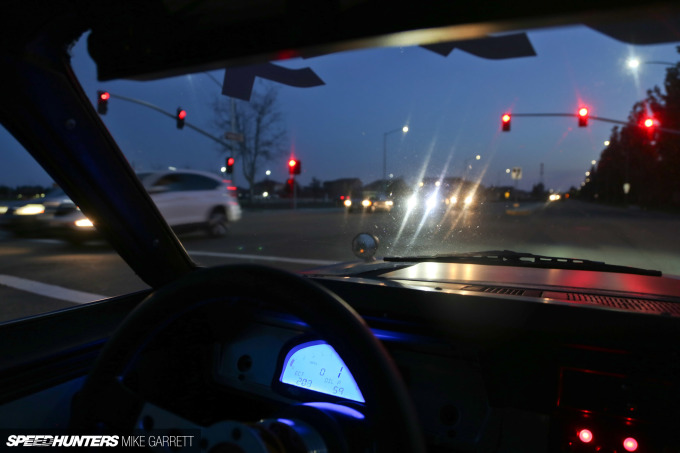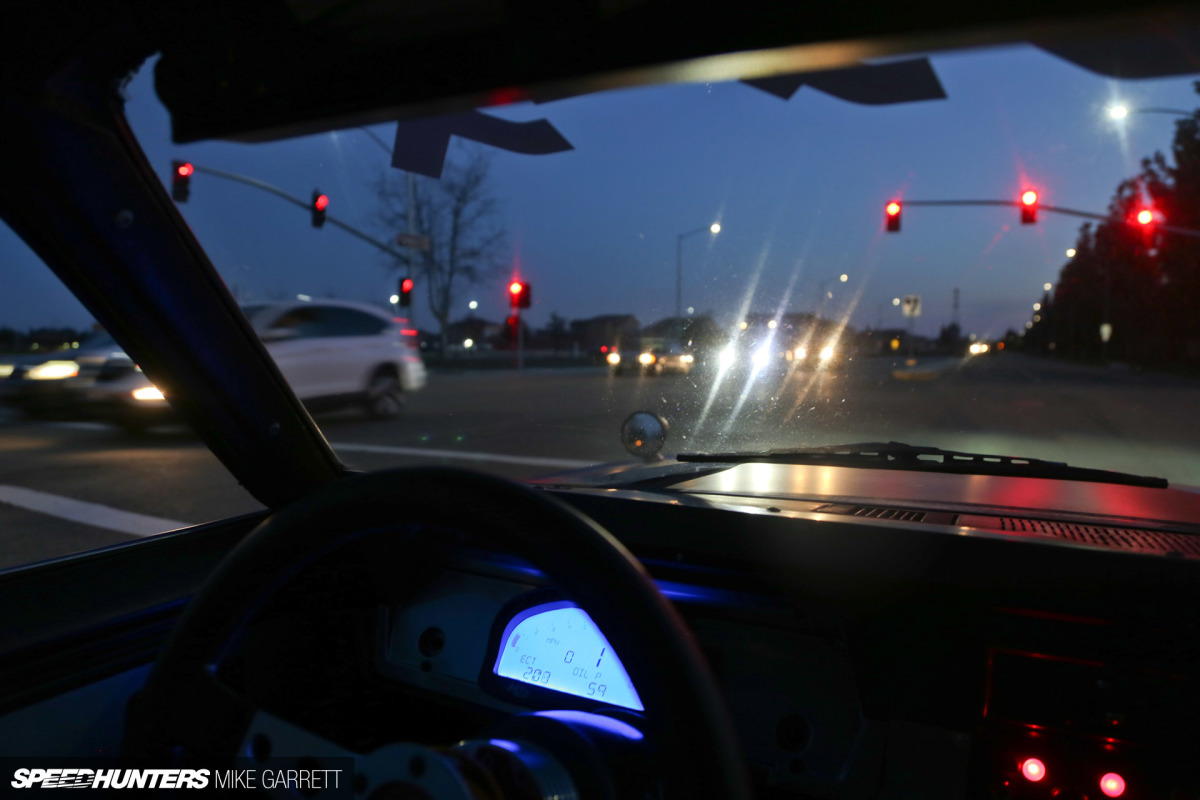 It was fantastic to get Project Yankee out on the road and put some miles under its belt, enjoying some great roads and some cool photo opportunities along the way. But at the end of the day I wanted more.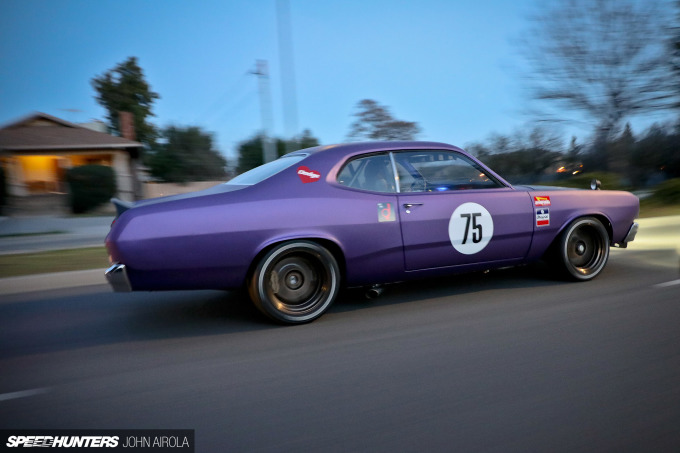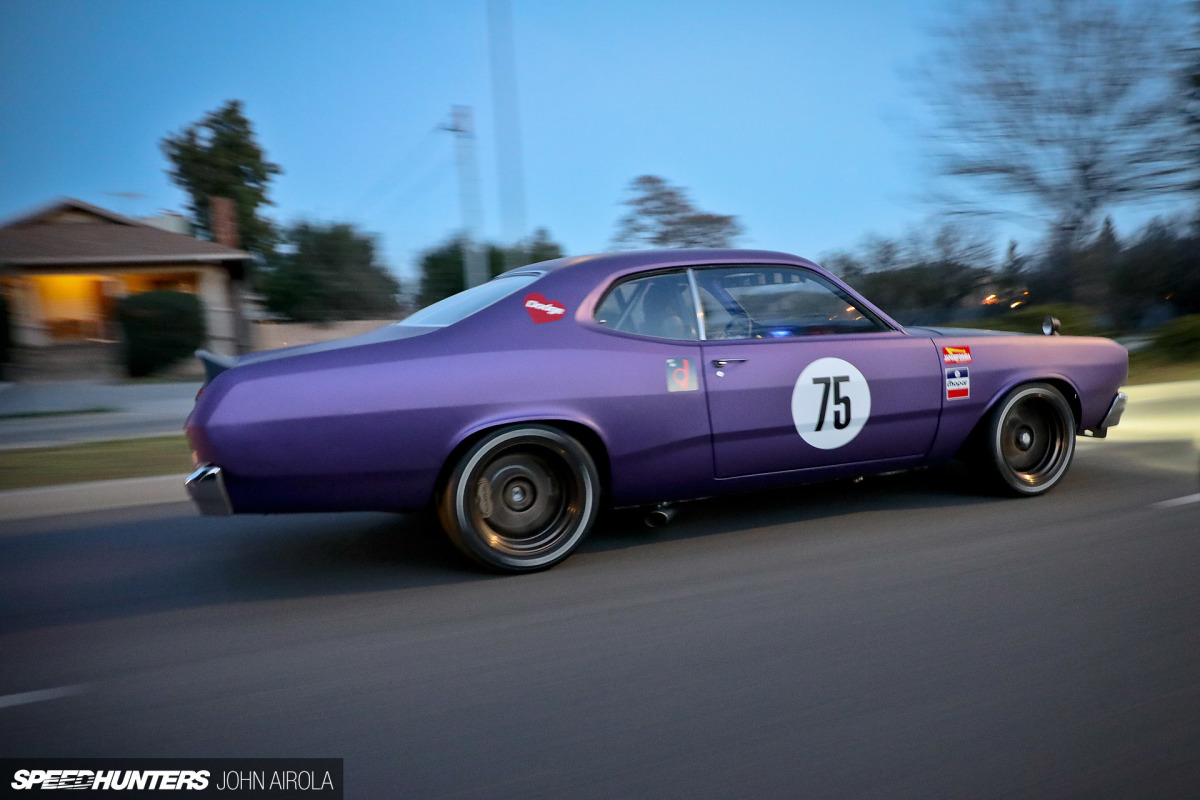 More than anything, our drive got me even more excited for the warmer weather and event season that's quickly approaching. Spring will be here in a matter of weeks and Project Yankee could not be more ready.
Mike Garrett
Instagram: japanifornia
mike@speedhunters.com
Additional Images by John Airola
Cutting Room Floor