From cruisers with basic lowering jobs to show-stoppers with bodies that have been so radically customized you can't even ID the starting vehicle, one of the things I love about custom cars from the 1960s and earlier is the way they can vary so much in their degree of modification.
It's all part of the fun of this genre.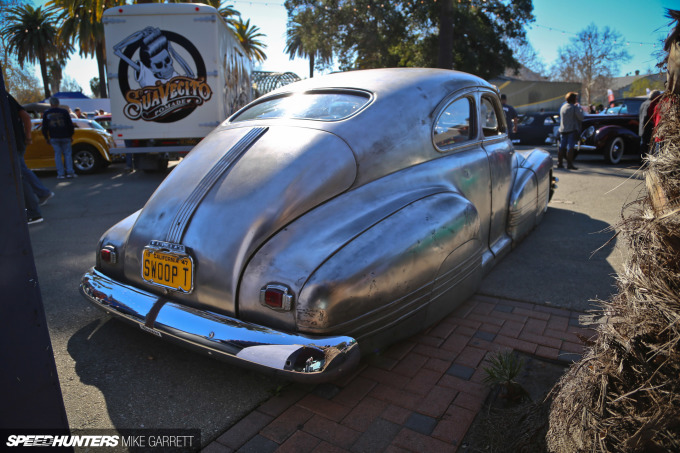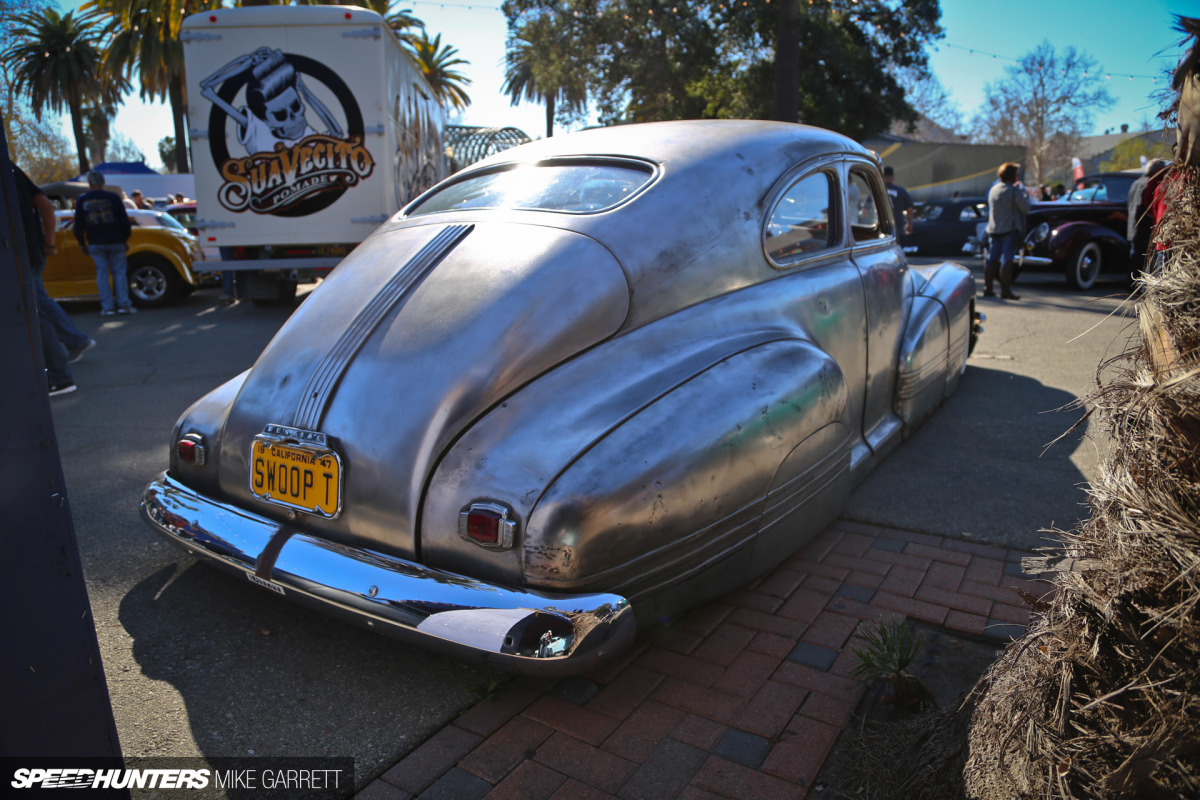 And to wrap up my selection of car spotlights from the 2017 Grand National Roadster Show, I want to share a 1947 Pontiac Streamliner that was parked in the outdoor display area. While it'd probably be classified more toward the mild side of the custom car spectrum, it was a huge eye-catcher.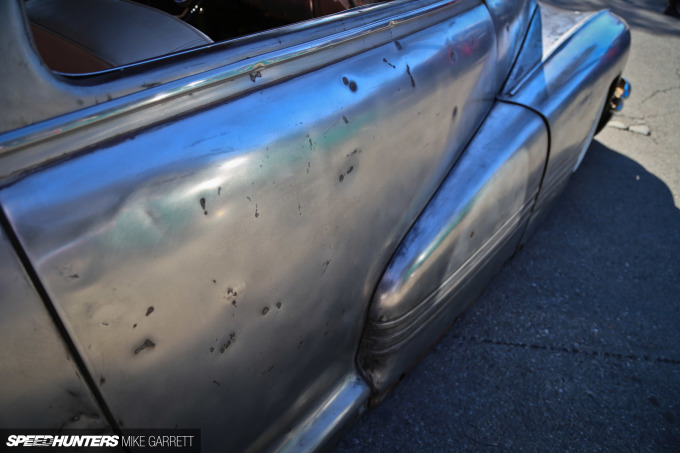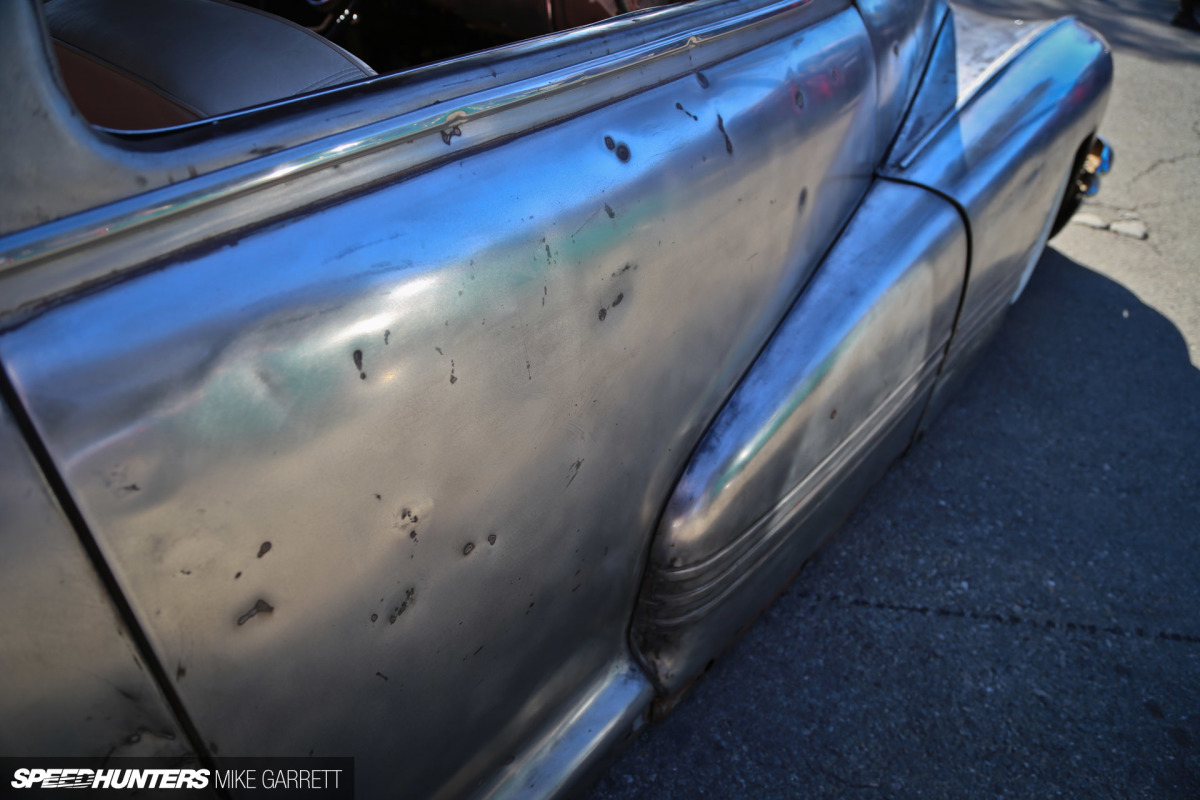 Part of the attraction could be attributed to the paint, or lack thereof. It's not uncommon to see late '40s and early '50s customs left in bare metal, but the swooping lines of the Streamliner coupe look especially cool in the raw. It kind of reminded me of a World War II aircraft, complete with its share of battle scars.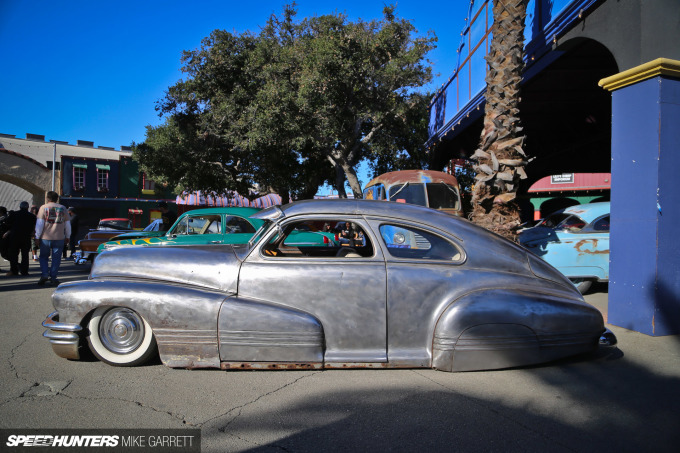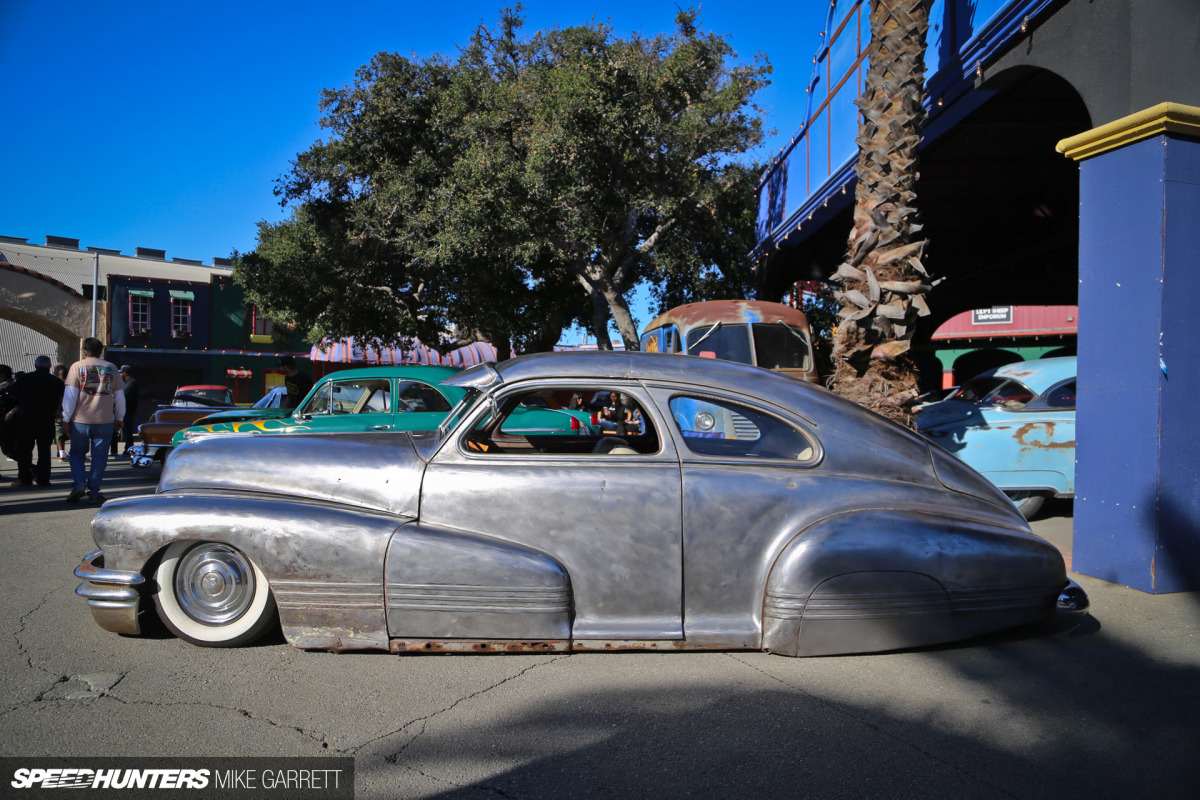 Most of the car's original lines and trim remain intact, but there is some custom work – the shaved door handles for example. And of course the air suspension, which allows the 70-year-old Pontiac to be dropped right down to the deck.
On a car of this era, be it stock or custom, there's really no better choice than wide whites with full wheel covers, and they look very good here tucked into the Streamliner's fenders. And the rear wheels? Well, you can't even see them behind the large skirts.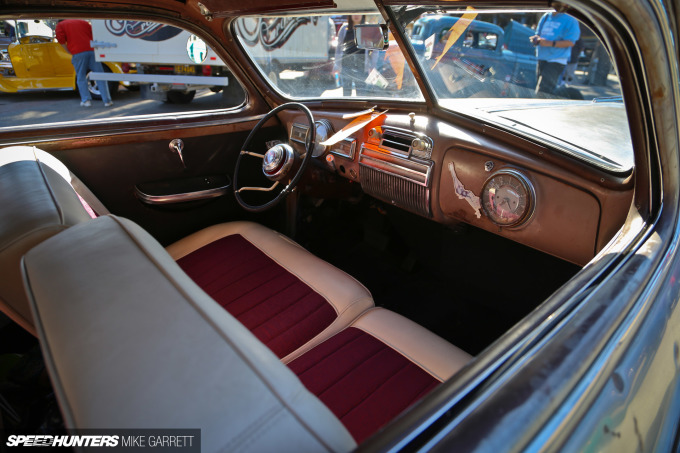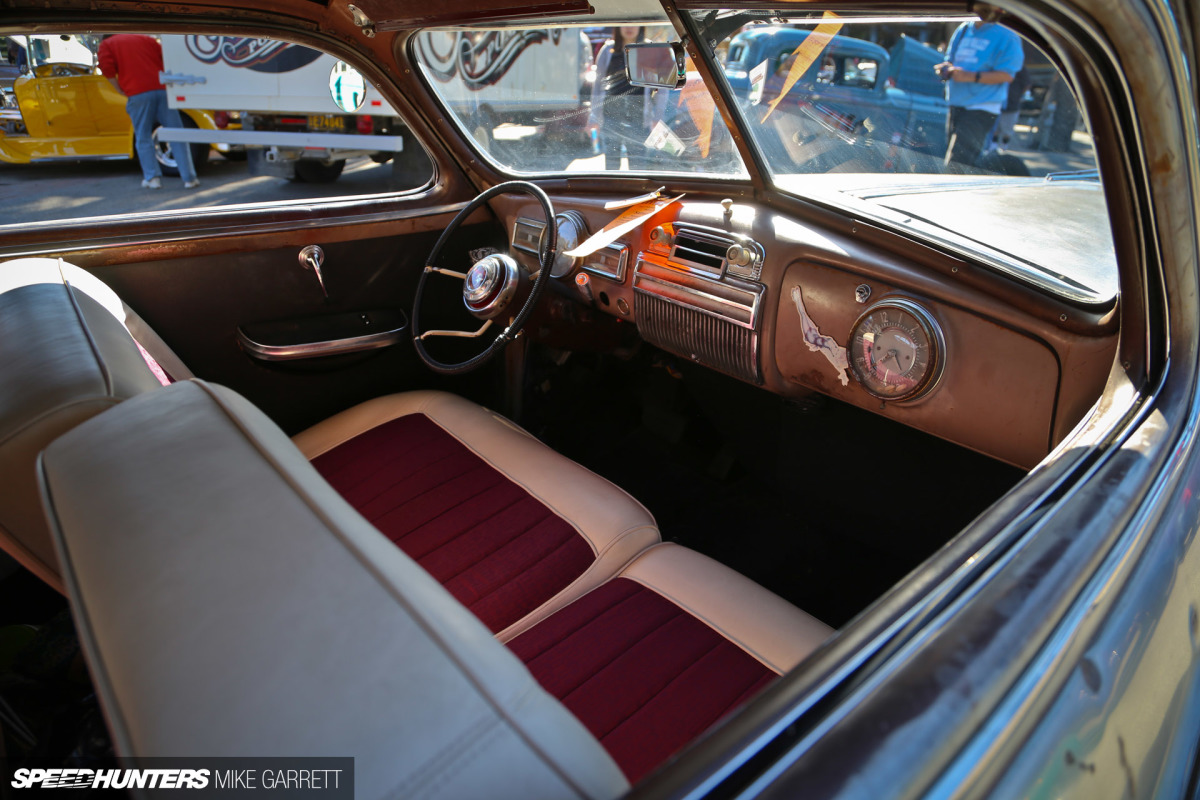 Peeking into the interior, you can see that things are more daily driver than they are show car. I especially love the stylized steering wheel with the Pontiac Chief logo, something so far removed from the airbag-laden steering wheels of today.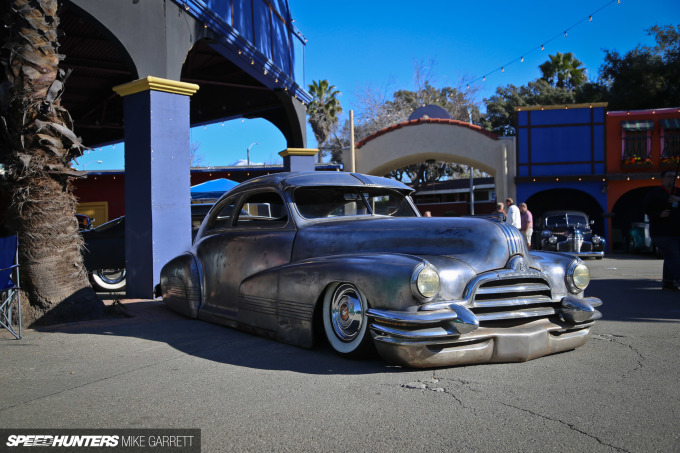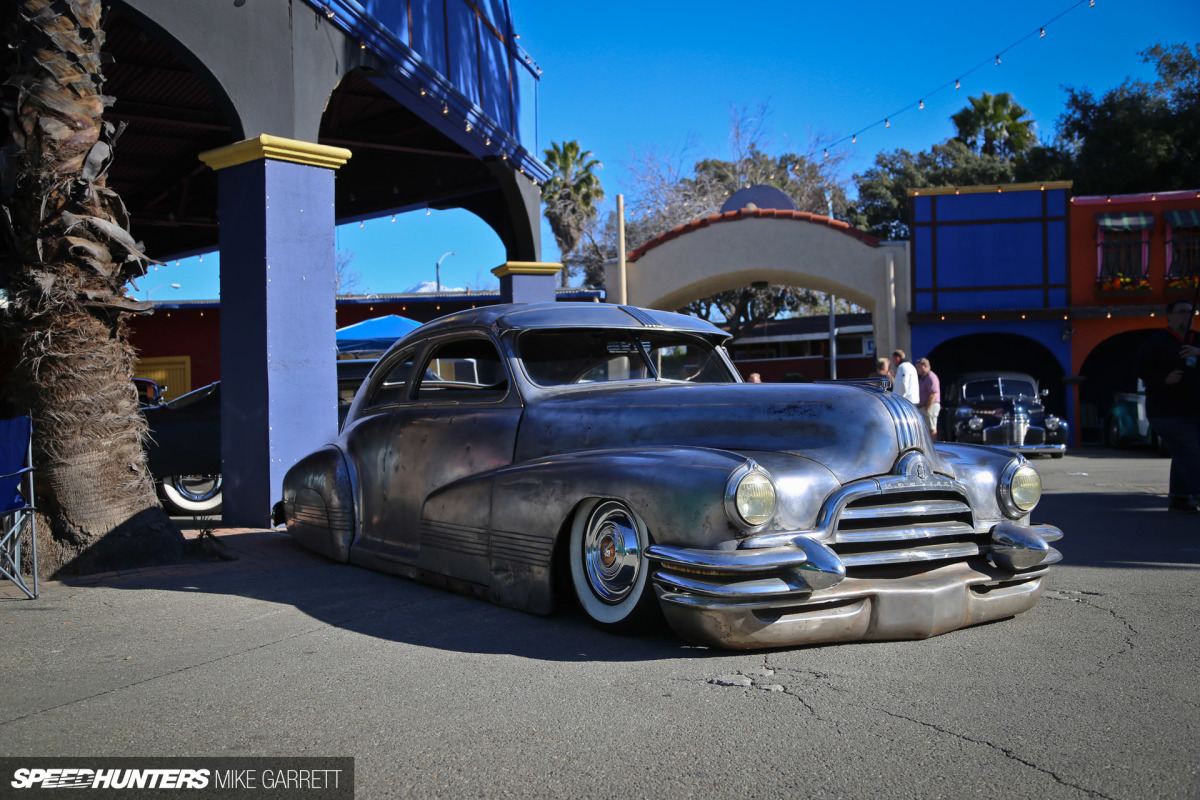 This Pontiac wasn't the most expensive or the most heavily customized car at the Grand National Roadster Show, but I love the 'real world' builds every bit as much as the fancy show cars, and this one is as real as they get.
Mike Garrett
Instagram: japanifornia
mike@speedhunters.com