The United Arab Emirates, and more specifically Dubai, has a huge variety of vehicles on the road. Buyers have access to most European and Japanese models, but also a ton of US market trucks and SUVs, something I noticed immediately during our daily highway excursions to and from the track to watch the UAE's first three RWB builds come to life last week.
And seeing the open playgrounds of sand dunes and other off-road terrain, big rigs like the Ford SVT F150 Raptor make sense; they're also a fun alternative to the Patrols and Land Cruisers that dominate the scene.
But when hooning around in sand becomes a pastime, so too comes the need to refine, modify and tune, and doing just that has become a big thing in this part of the world.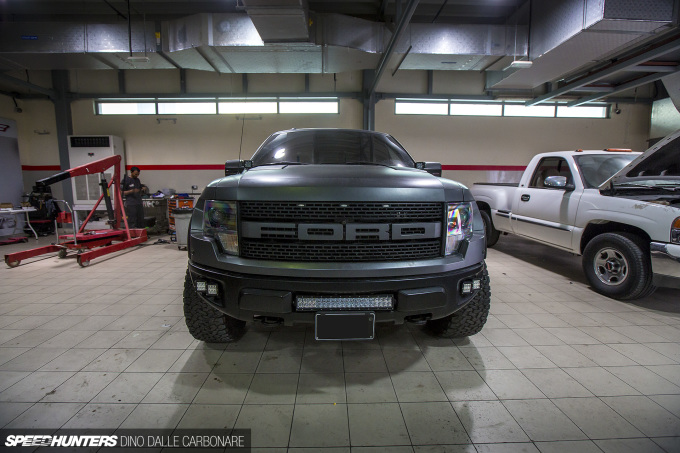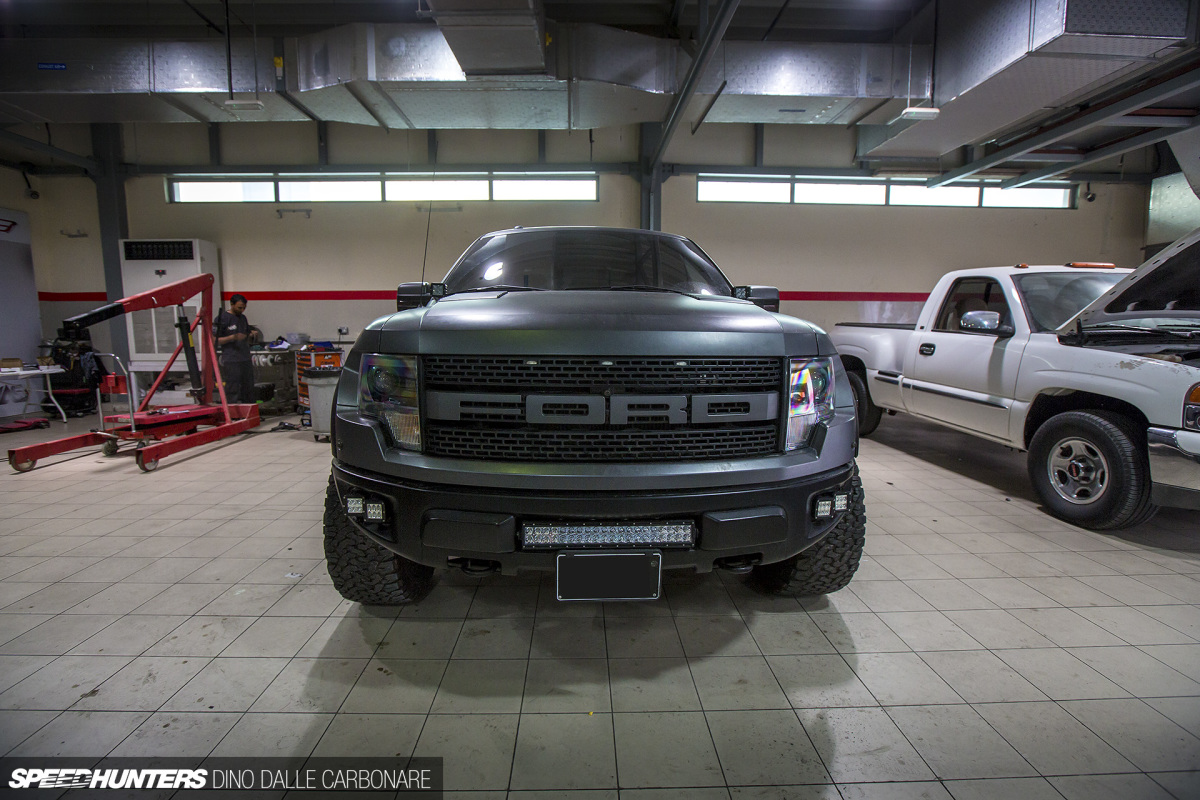 While being shown around the NAS Racing facility a few days ago, I started to check out this Raptor, a vehicle far from what I'd consider 'my thing', but one I've forever been curiously attracted to. I thought it was cool because it had been lifted, had beefy suspension and an aggressive wheel and tire combo, but I could have never foreseen the awesomeness hiding under the hood…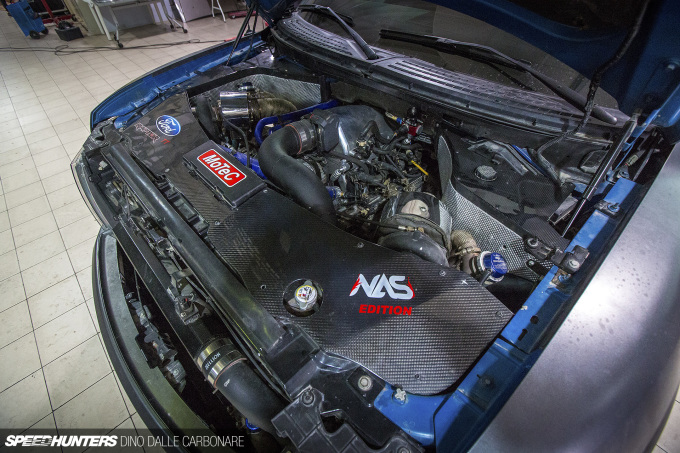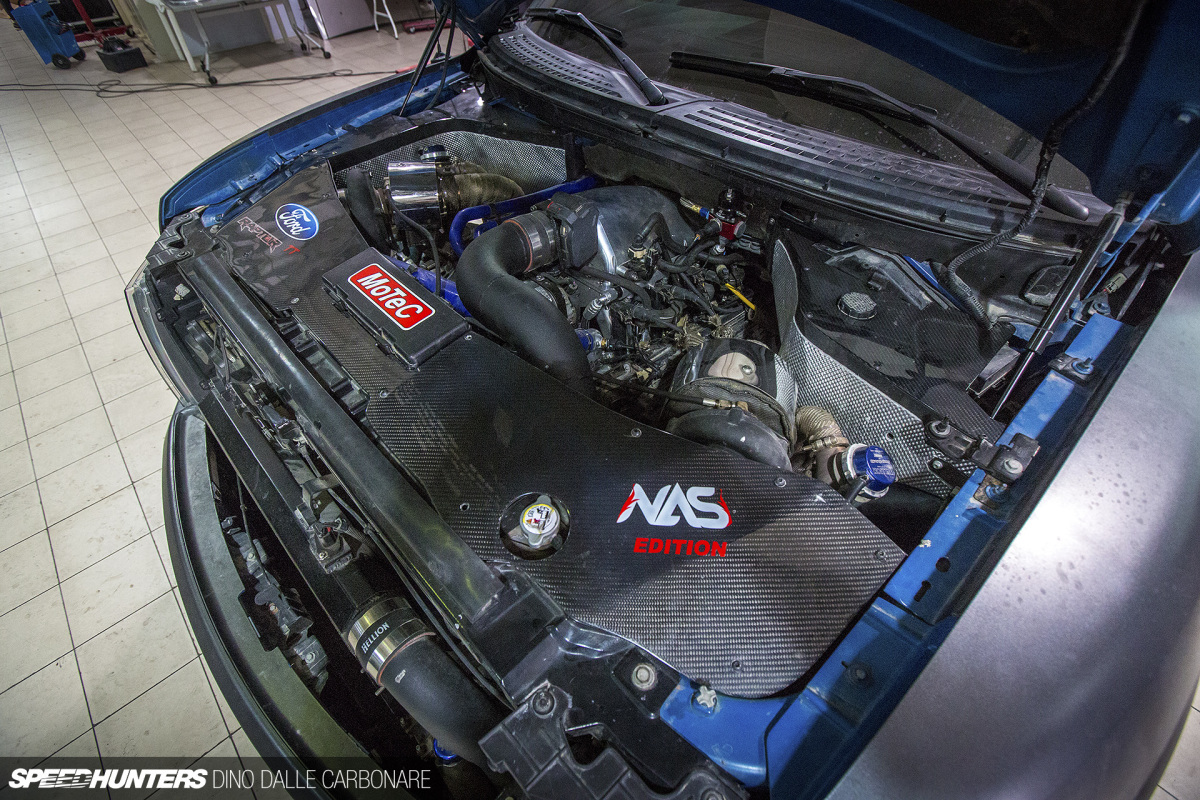 The 6.2L V8 that powers this beast has been stroked to 6.6-liters and fitted with a custom twin-turbo setup. The massive front-mounted intercooler is sprayed black for extra stealthiness, but I'm sure there is no hiding the scream the twin Turbosmart wastegates provide at full throttle.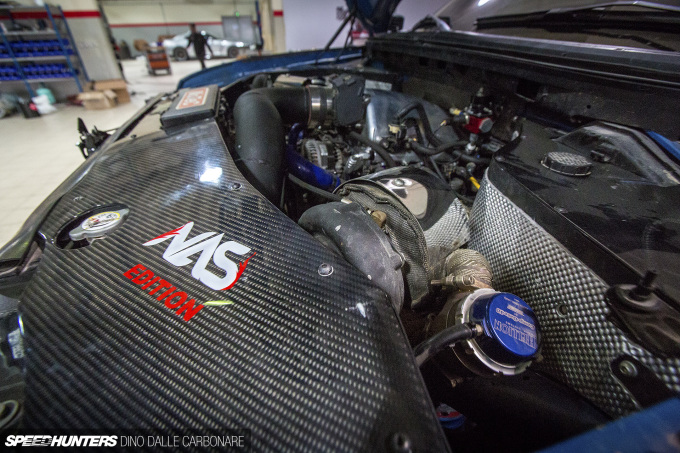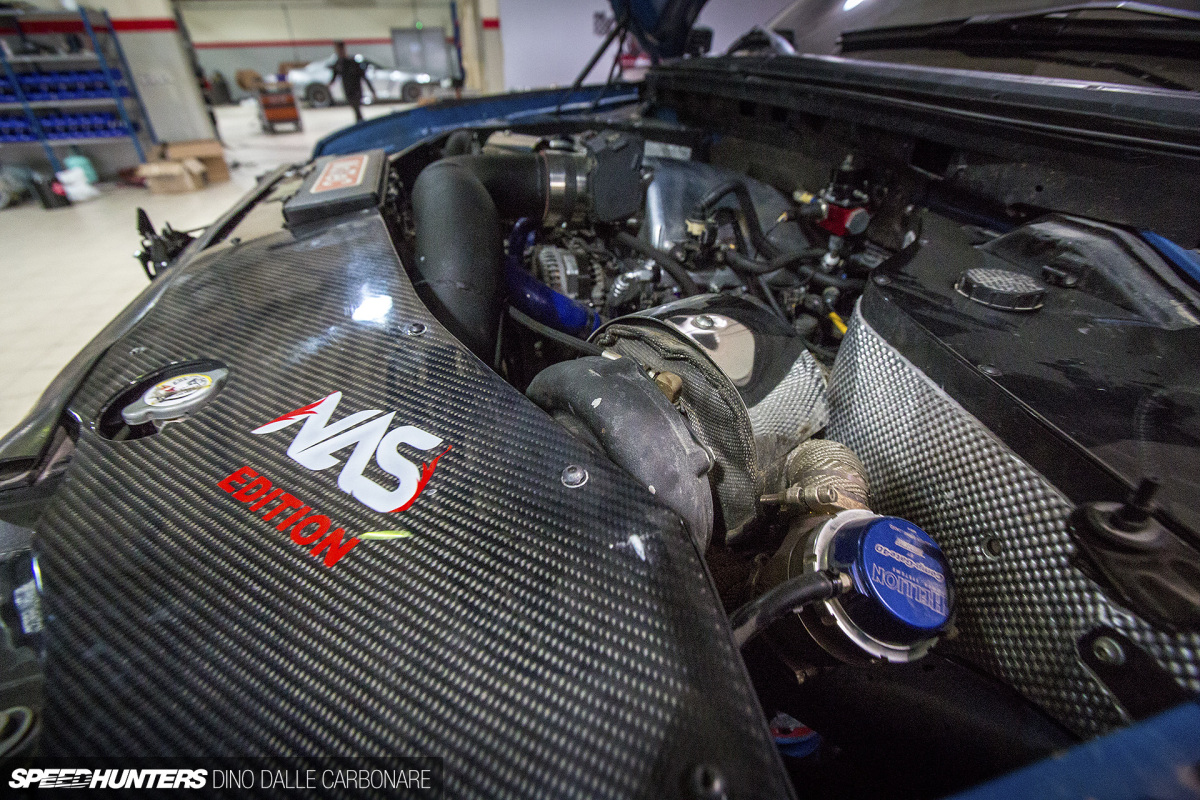 The setup is still being refined, but we are looking at 800 to 900 horsepower right here. Not a bad way to launch your 3-ton truck off of a sand dune or two!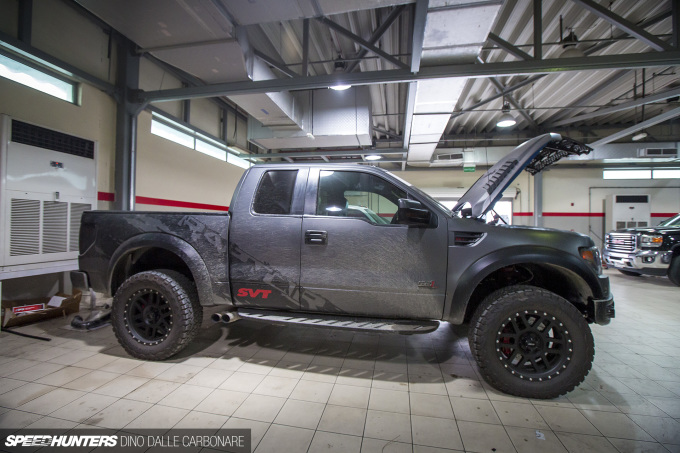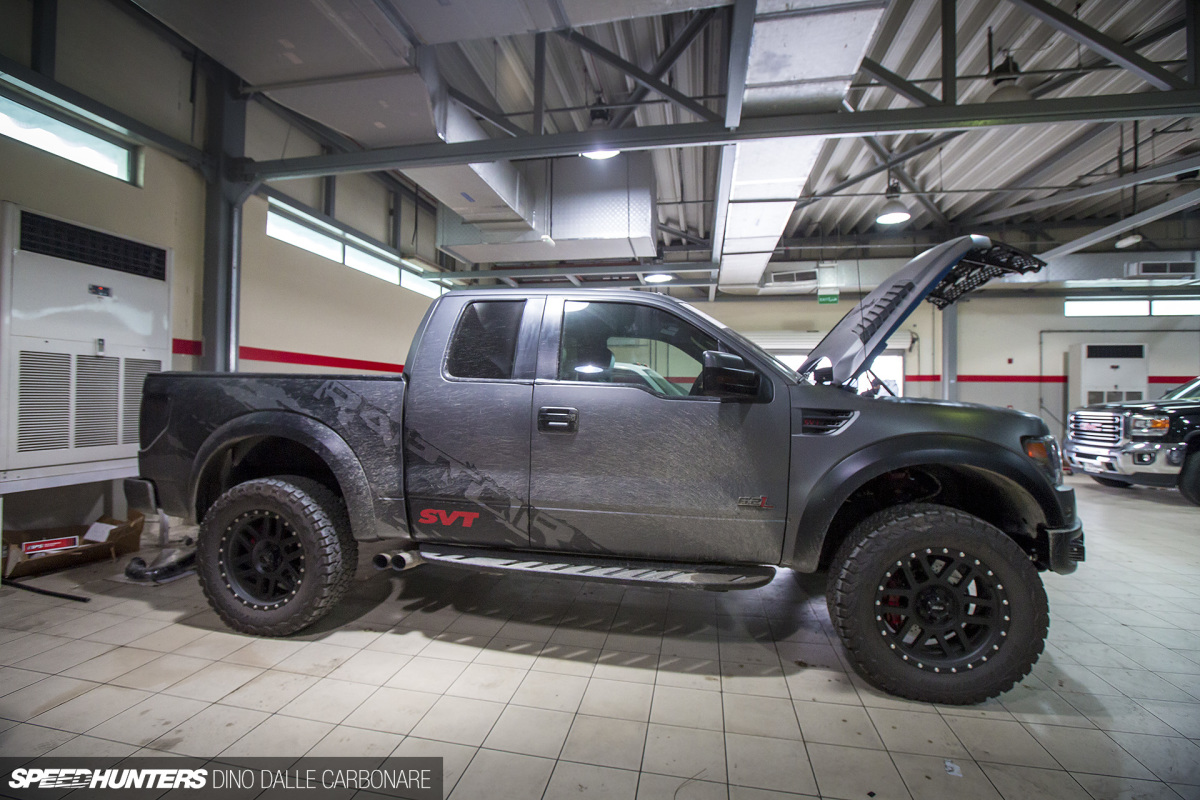 With the smaller cab the proportions are just right. And check out the side-exit exhaust right behind the side step.
At first glance the cabin looked stock, but I then spotted a curious rotary dial under the main instrument cluster. This allows the owner to cycle through the various maps the MoTeC ECU is programmed with, at each upward step increasing the percentage of methanol being injected into the engine.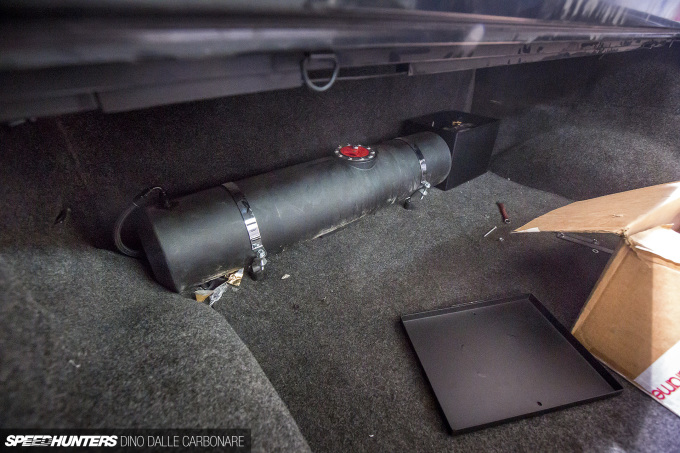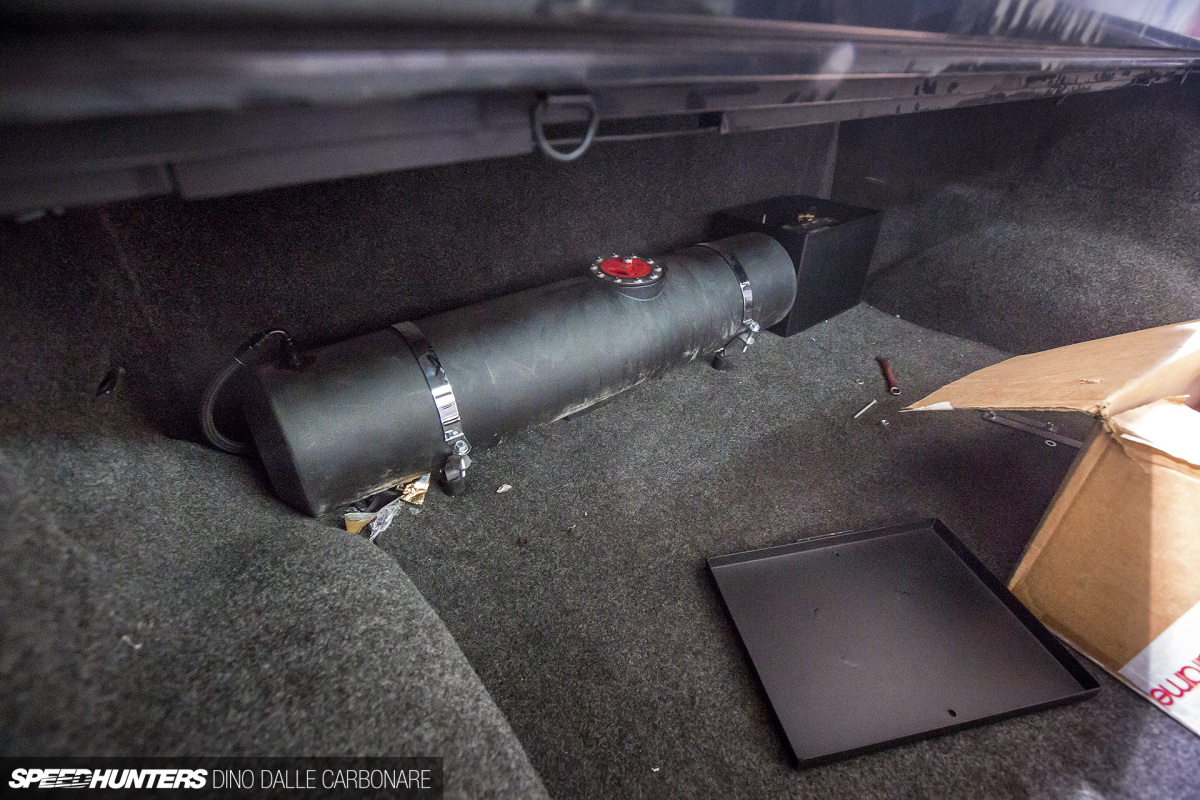 There is a decent-sized tank for the methanol in the back, and I'm assuming the motor would take no time at all to go through it when playing around in the dunes.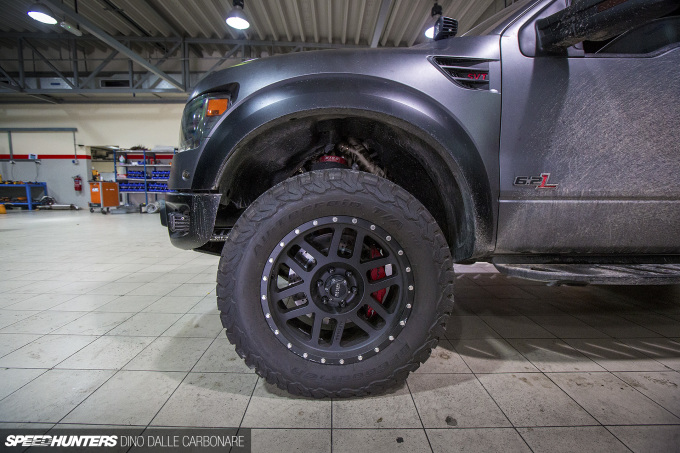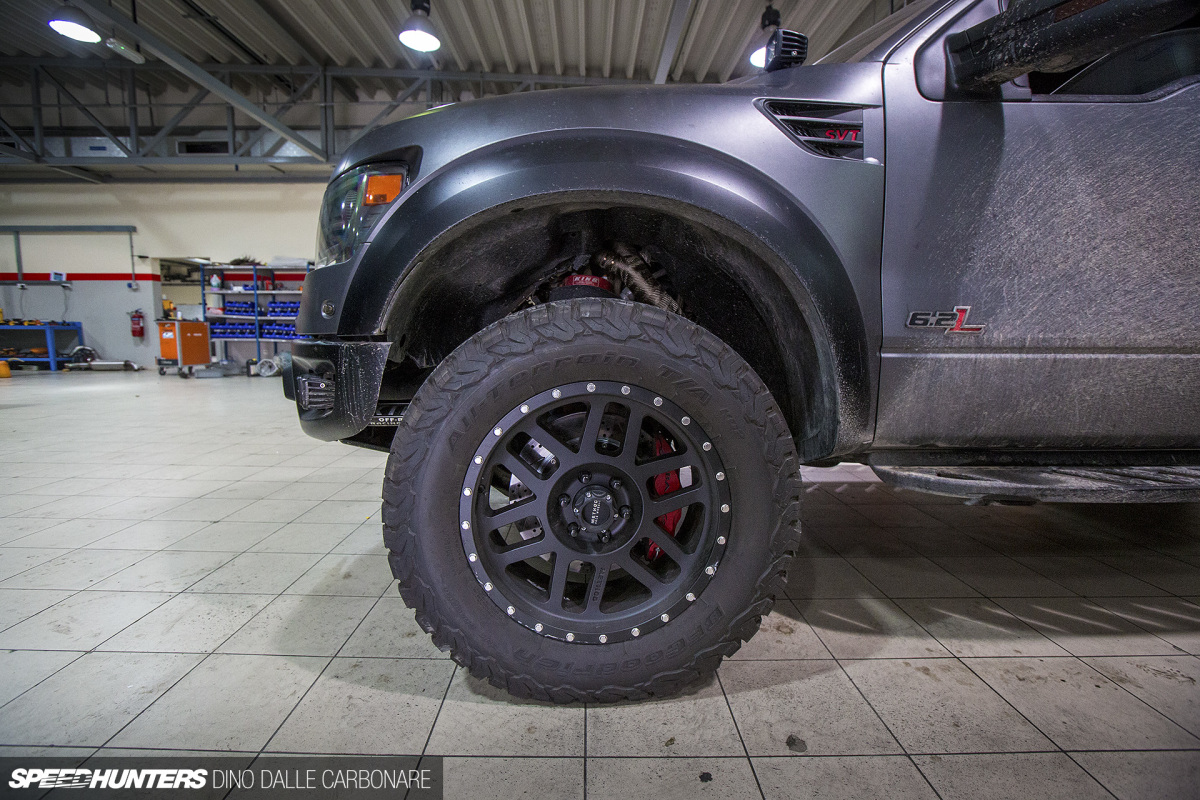 Hiding behind the Method bead-lock wheels shod in 35-inch BFGoodrich rubber are a set of Baer brakes. They're one of the best additions made to this truck too, because how it stops is probably more important than how well it accelerates!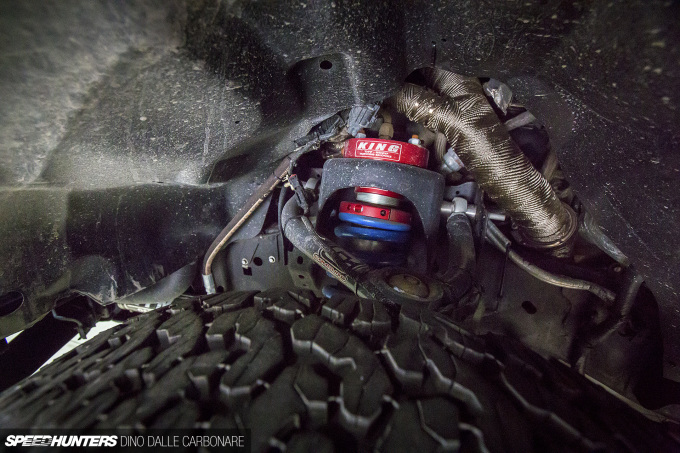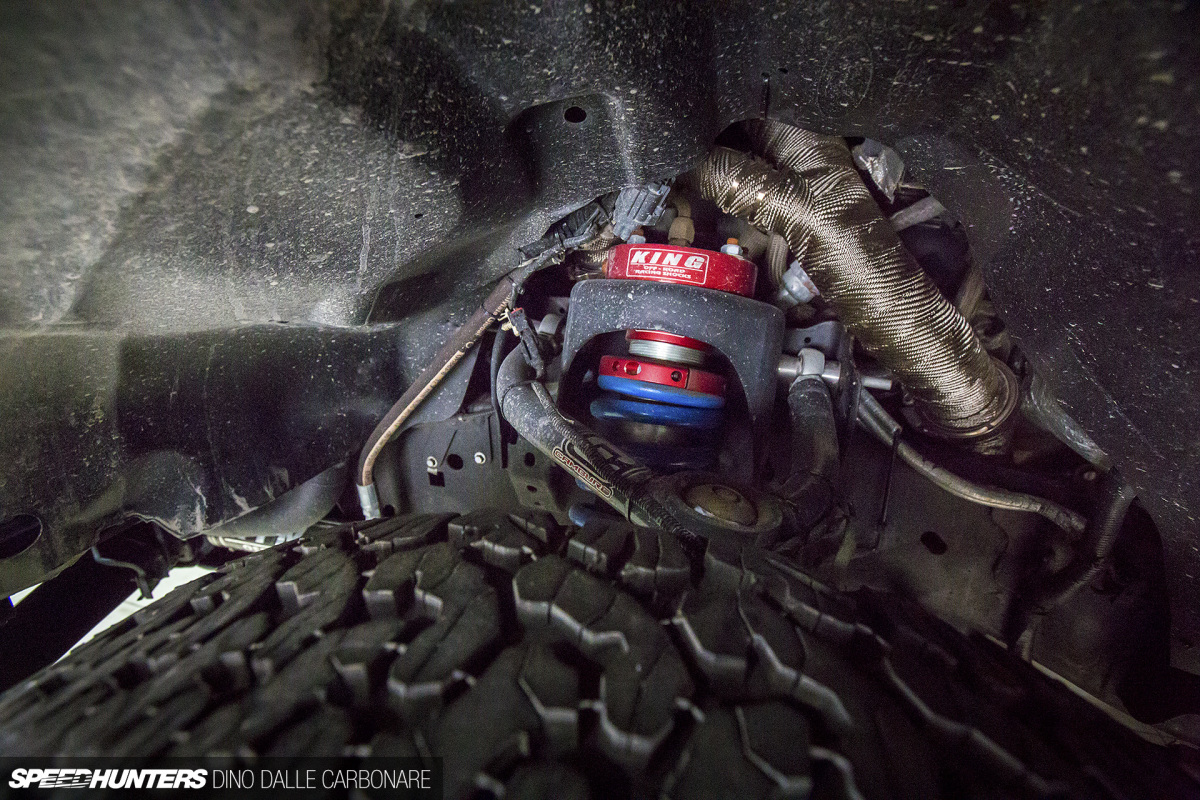 King shocks ensure even the biggest of jumps are taken in stride but it was the wrapped down-pipes that I found more interesting – and amusing.
Yup, the guys in the UAE sure know how to build some pretty awesome toys, and then have a lot of fun with them.
Dino Dalle Carbonare
Instagram: speedhunters_dino
dino@speedhunters.com