Most motorsport disciplines require competing cars to be prepared in a very specific way, but I've always found it interesting how cars tuned for drag racing aren't too dissimilar to cars built for time attack.
No, I'm not saying that a Funny Car or Top Fuel dragster could successfully go time attacking at Tsukuba or Fuji Speedway, but rather that street cars tuned for the quarter mile can, later down the line, easily be revised for track duty. It's actually something that happened in Japan when the drag scene lost momentum.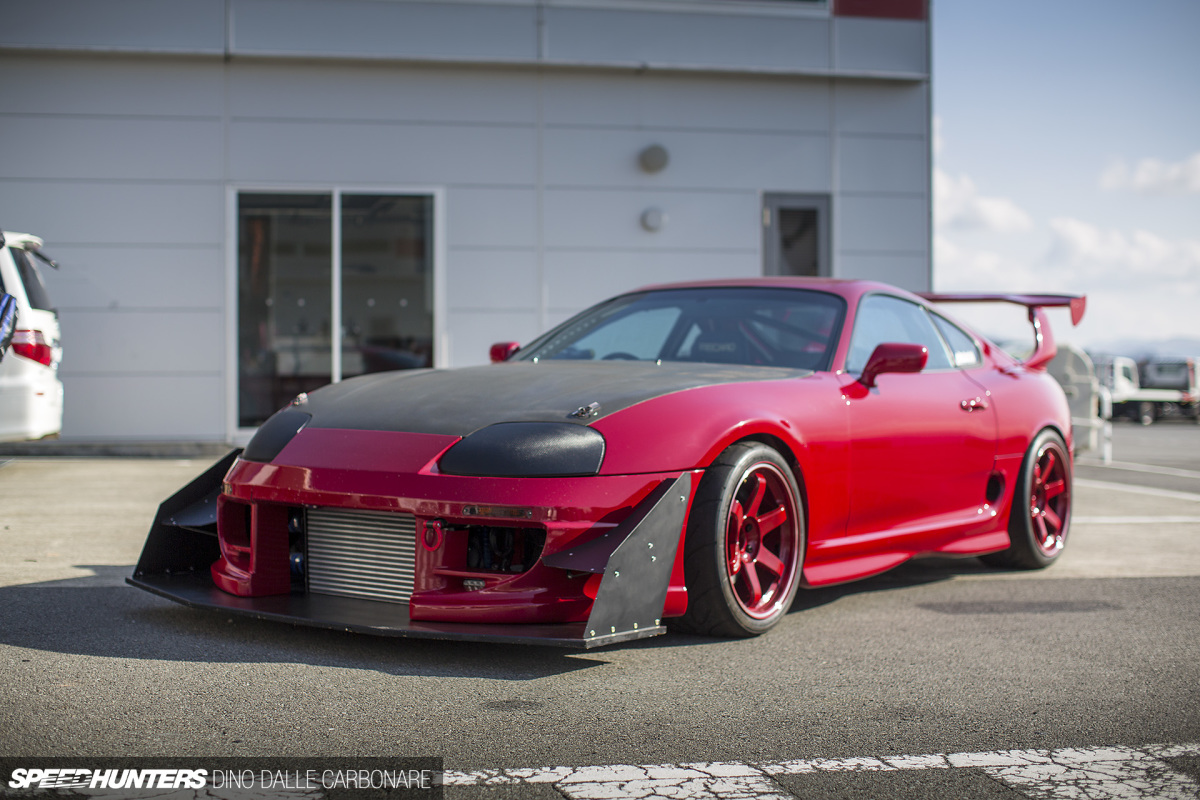 Material Auto Factory, based in the outskirts of Tokyo in the city of Machida, are masters of this. Like more well-known tuning shops such as Top Secret and Garage Saurus, Material Auto Factory got its start during the drag-crazy '90s. They still build the odd drag machine too, but as the Japanese performance tuning scene shifted more towards lap times they adapted their approach.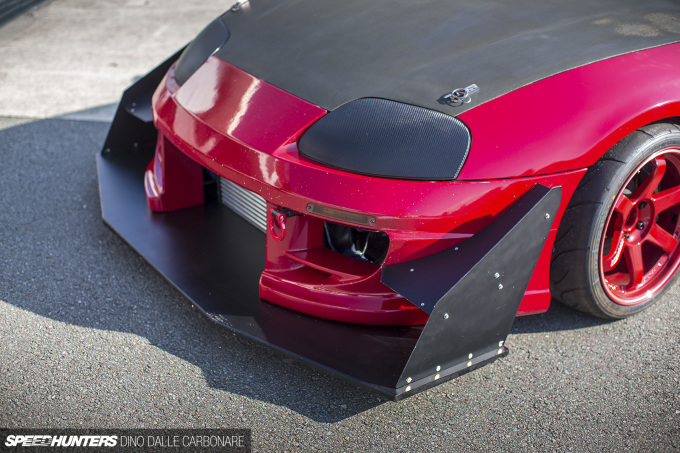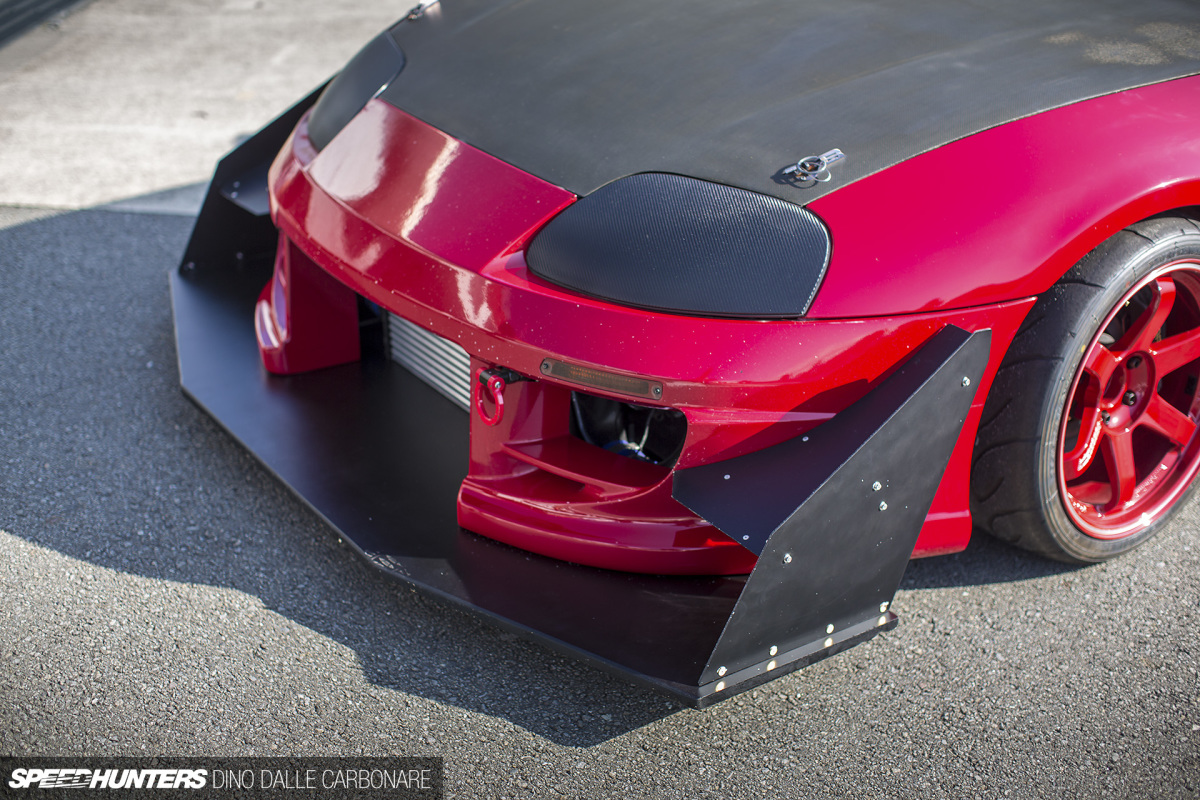 I've always thought that Material Auto Factory's JZA80 Toyota Supra is the perfect embodiment of this tuning evolution. Visually, it's a car that could only be used for shaving thousandths of a second off a lap time – the front wing and canards give that away.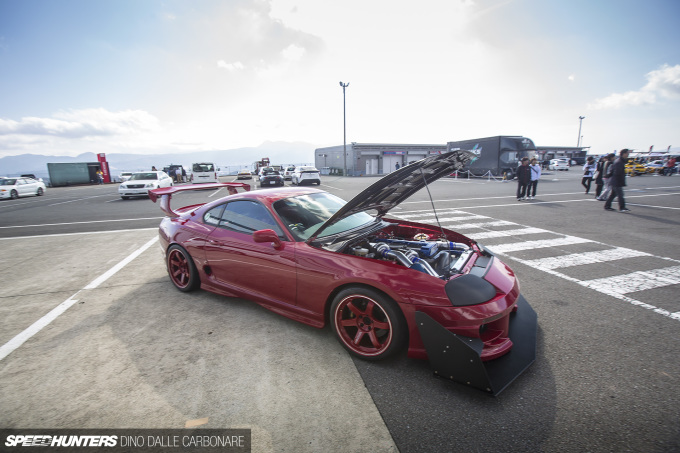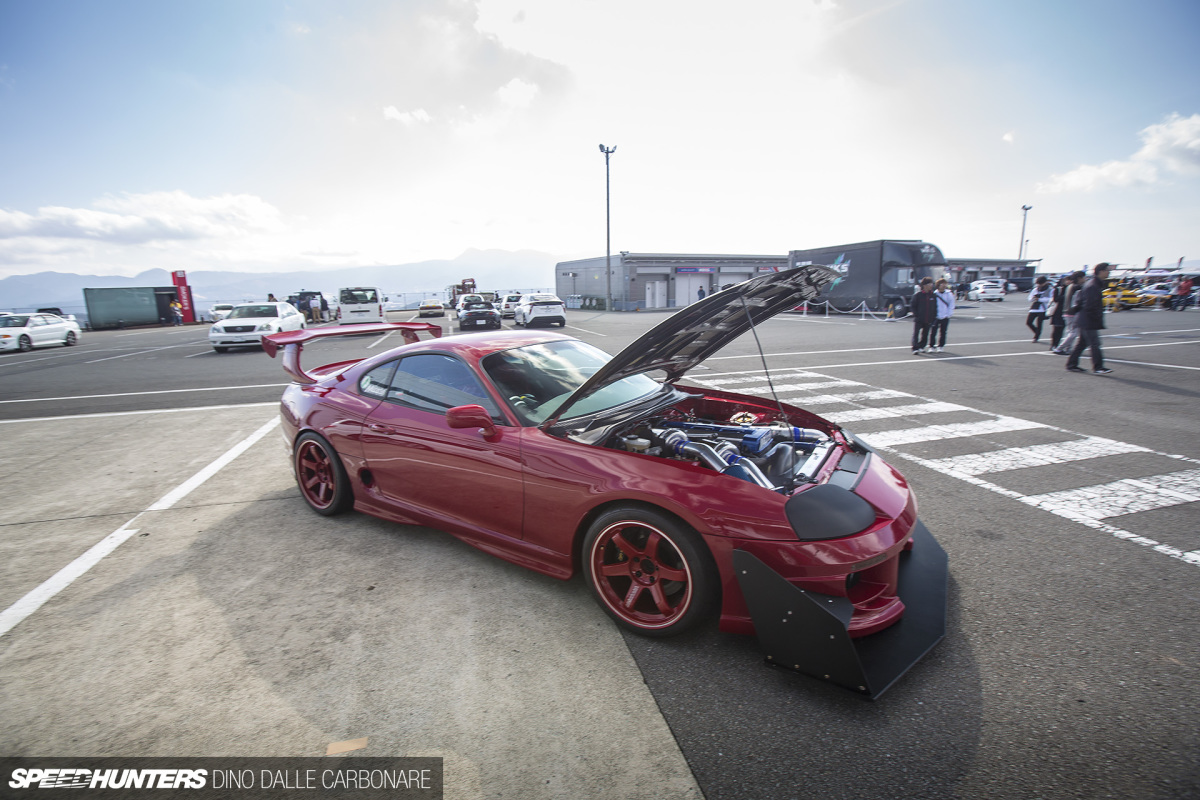 However, it's what's going on under the hood that impresses the most.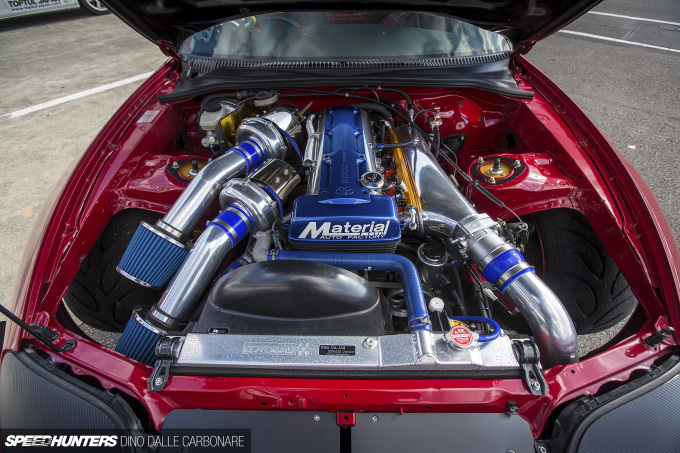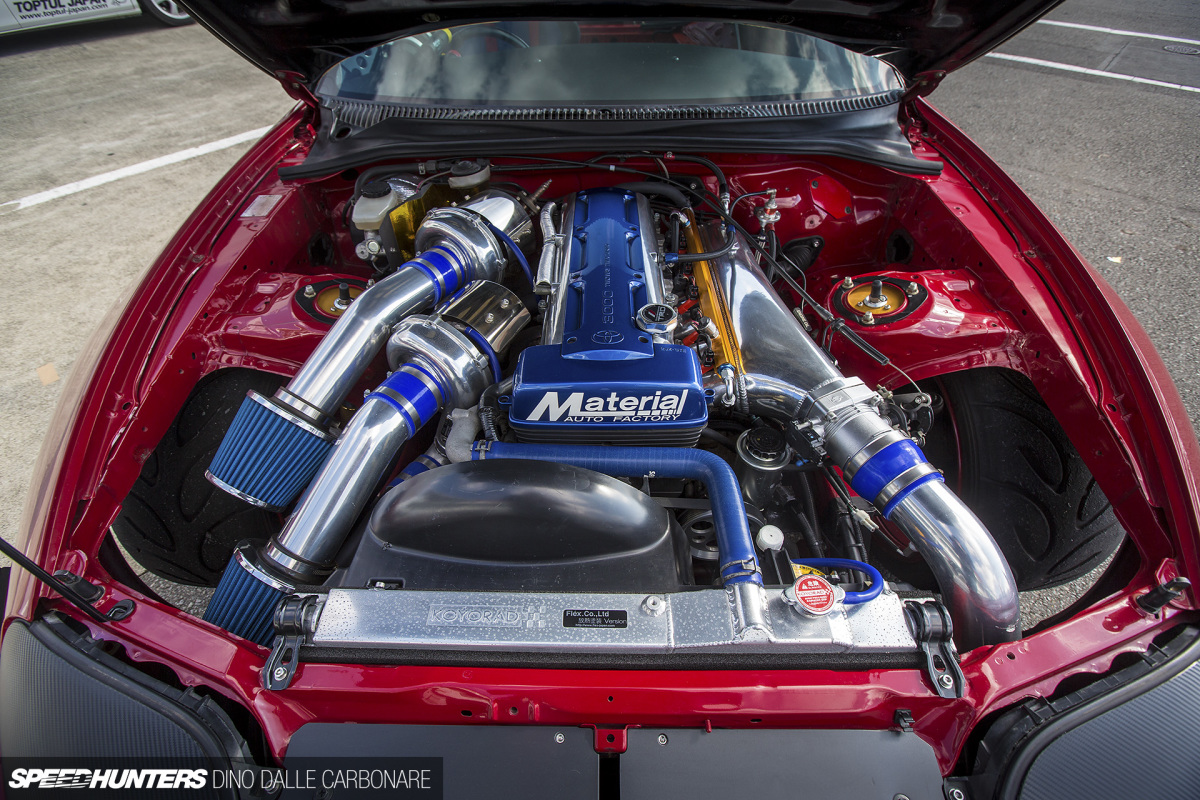 I haven't seen an aftermarket twin turbo setup sitting high next to a 2JZ in a long while. This engine puts out big power and is something more akin to what you might find in a JZA80 prepped for the quarter mile.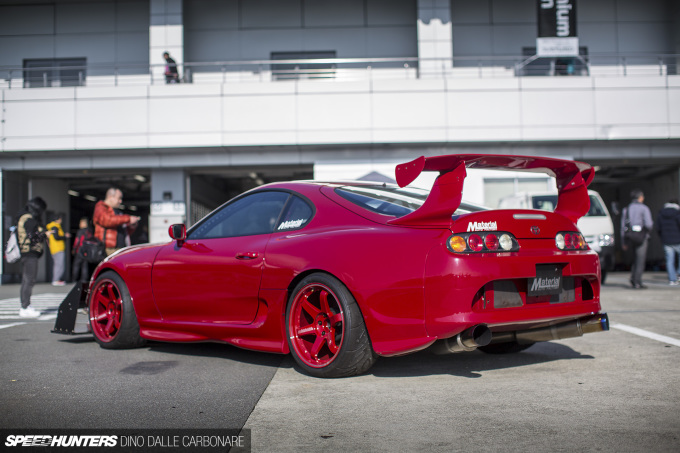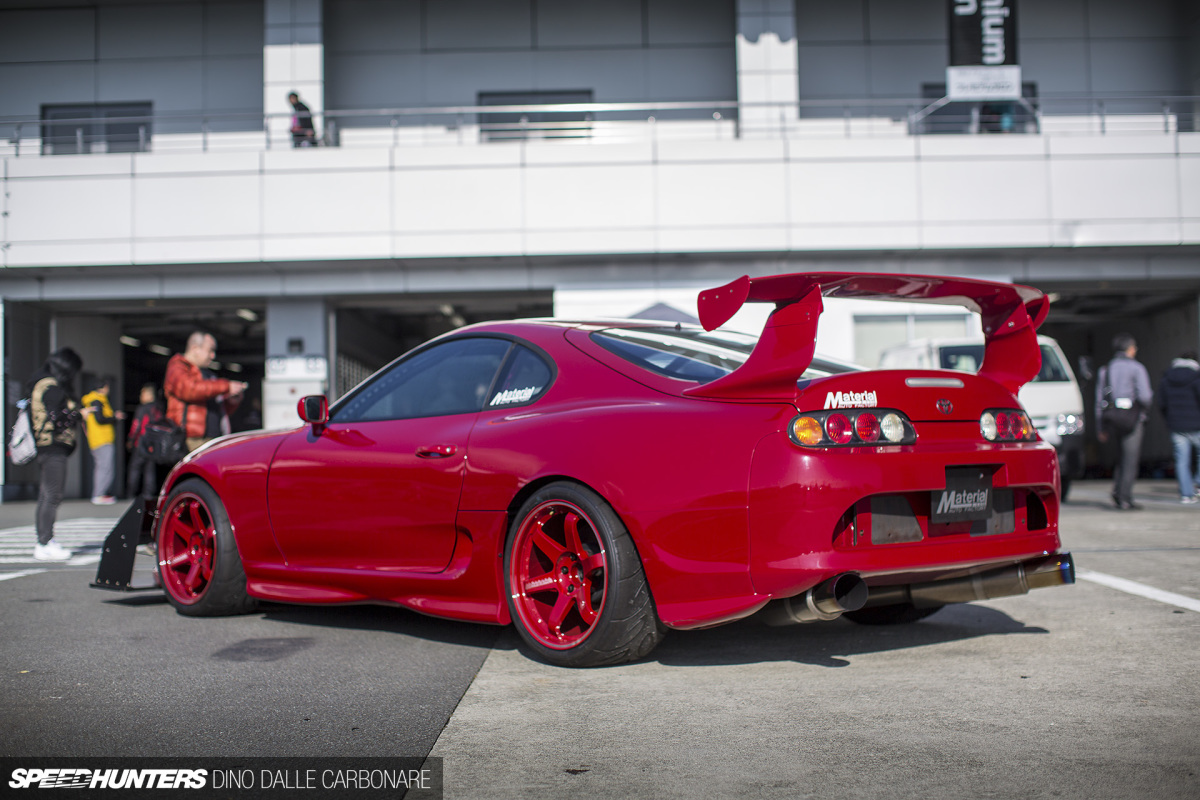 The red-on-red scheme might not be something everyone can digest with ease, but the fact that the Supra is running RAYS Volk Racing TE37 RTs (RT for 'Rigid Tune') further hints that it's taking the whole time attack thing very seriously. The 11-inch wide forged mono-block wheels are shod in 295-section rubber all around.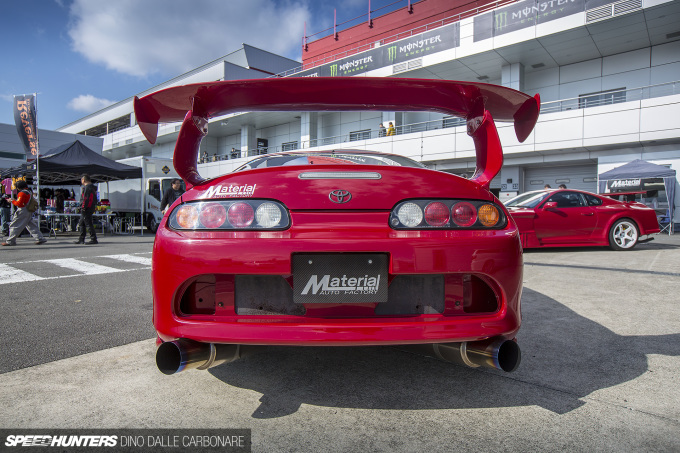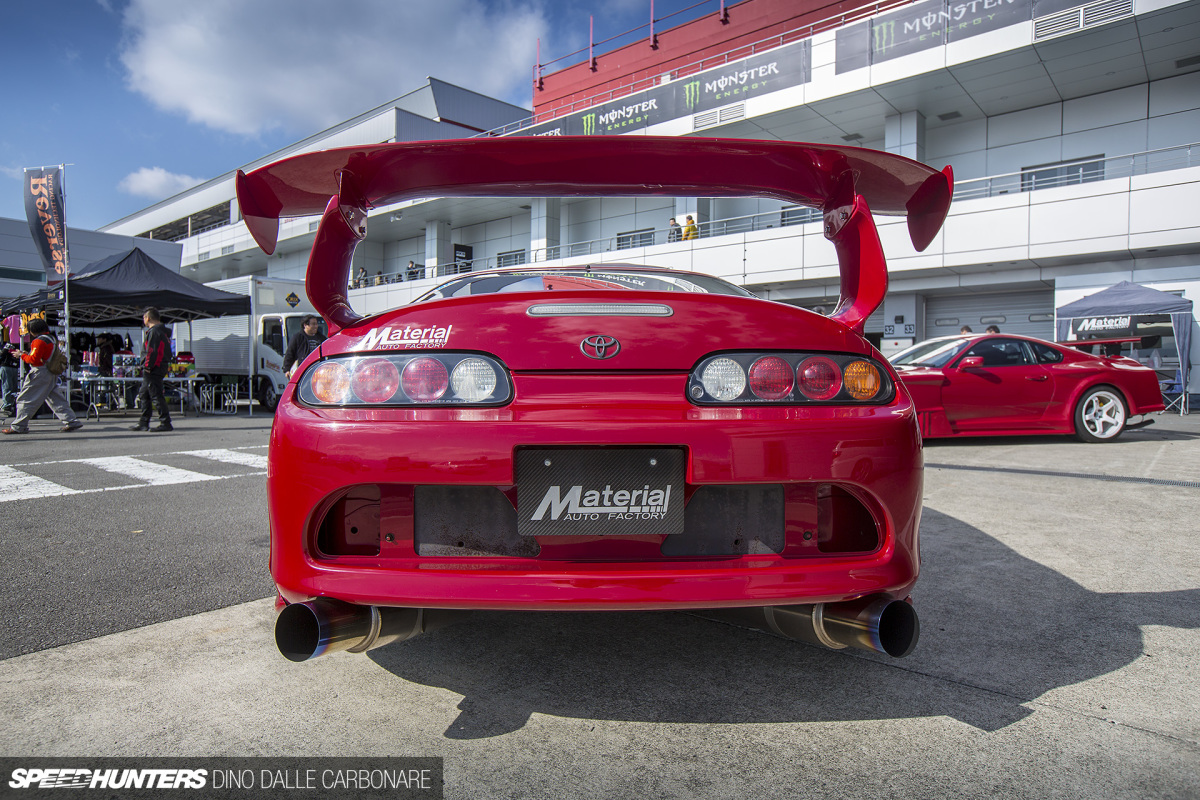 The high-mounted wing may not be big enough to counteract the wheelspin the monster 2J up front will cause in the first four gears, but it certainly adds to the look of the car, as do the aggressively-angled twin mufflers.
I was drooling all over this car at the HKS Premium Day and certainly wasn't alone in doing so. Could Supras be making a return?
Dino Dalle Carbonare
Instagram: speedhunters_dino
dino@speedhunters.com